You Are Valuable To God Quotes
Collection of top 30 famous quotes about You Are Valuable To God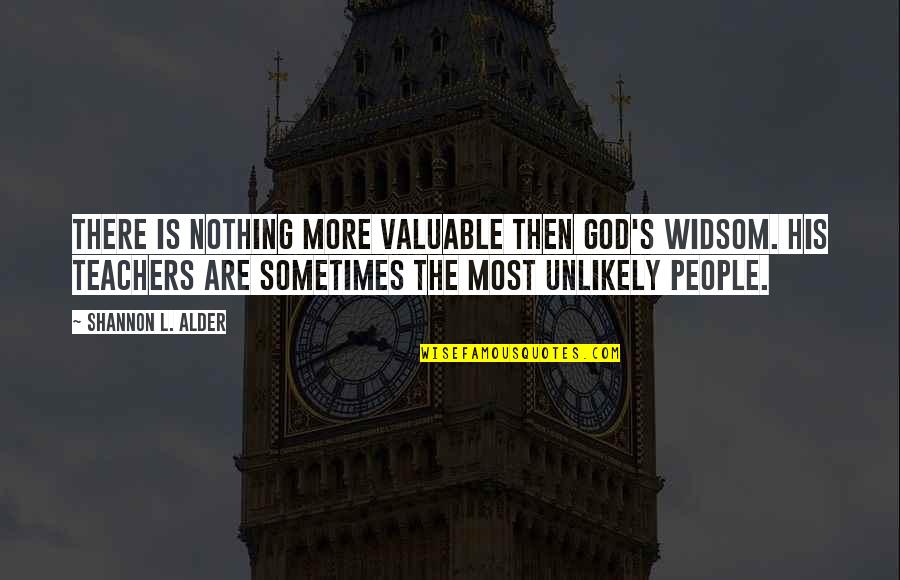 There is nothing more valuable then God's widsom. HIS teachers are sometimes the most unlikely people.
—
Shannon L. Alder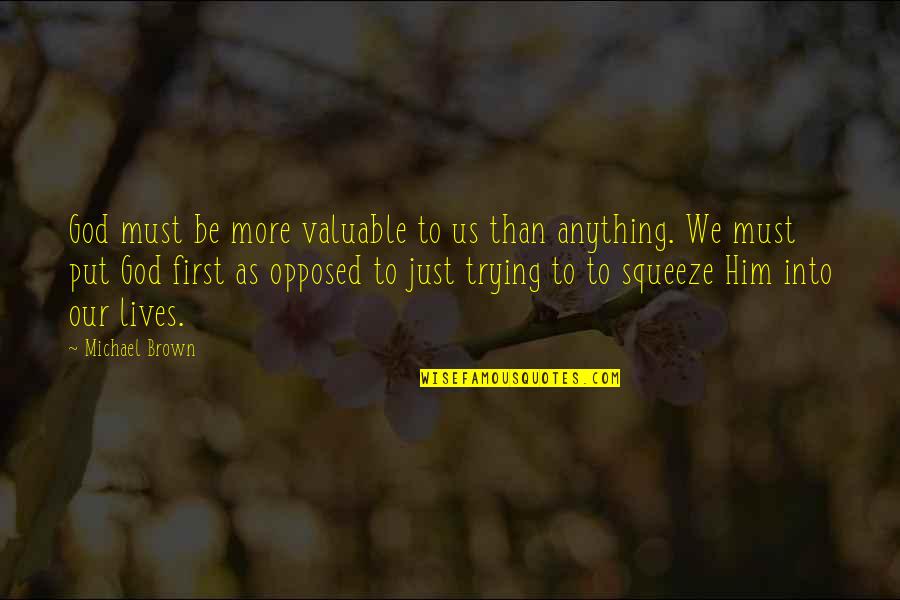 God must be more valuable to us than anything. We must put God first as opposed to just trying to to squeeze Him into our lives.
—
Michael Brown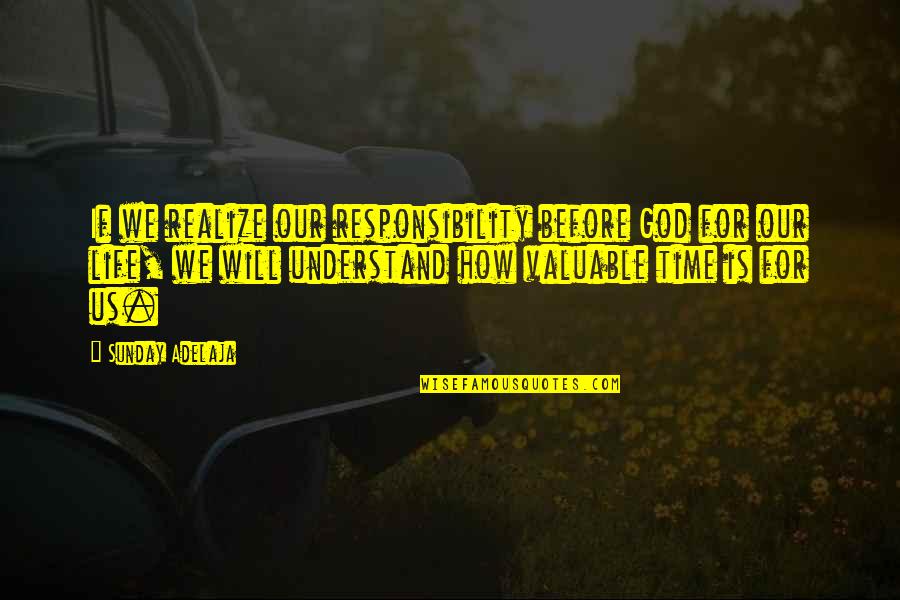 If we realize our responsibility before God for our life, we will understand how valuable time is for us.
—
Sunday Adelaja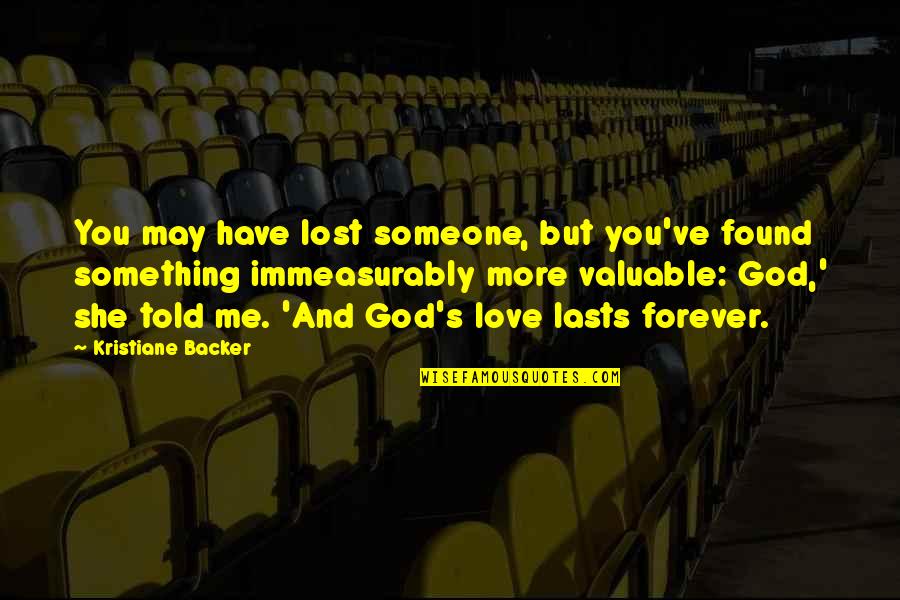 You may have lost someone, but you've found something immeasurably more valuable: God,' she told me. 'And God's love lasts forever.
—
Kristiane Backer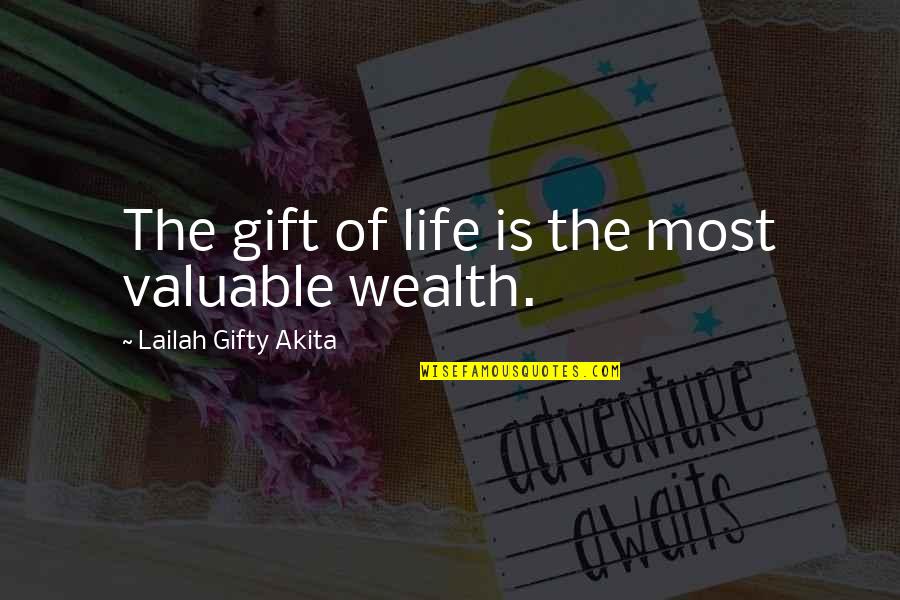 The gift of life is the most valuable wealth.
—
Lailah Gifty Akita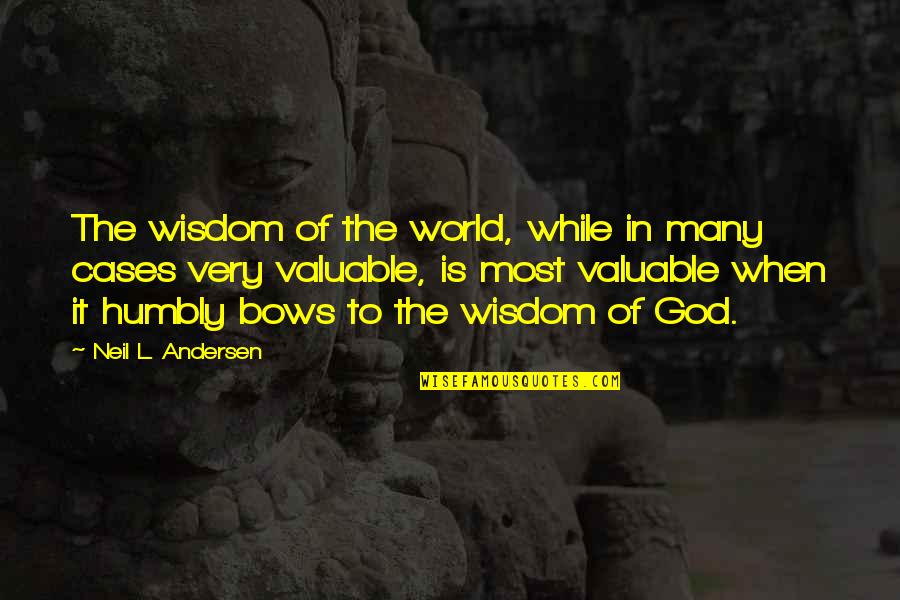 The wisdom of the world, while in many cases very valuable, is most valuable when it humbly bows to the wisdom of God.
—
Neil L. Andersen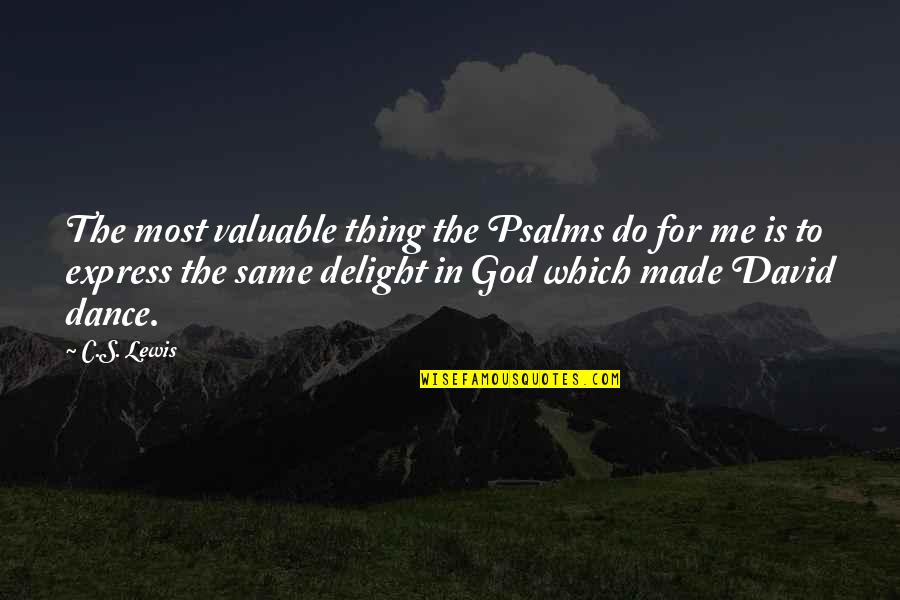 The most valuable thing the Psalms do for me is to express the same delight in God which made David dance.
—
C.S. Lewis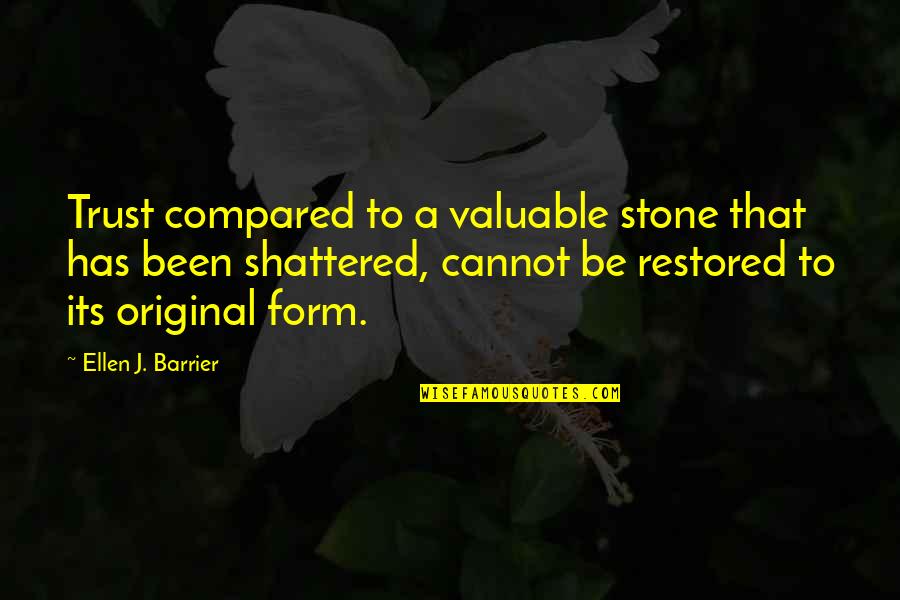 Trust compared to a valuable stone that has been shattered, cannot be restored to its original form.
—
Ellen J. Barrier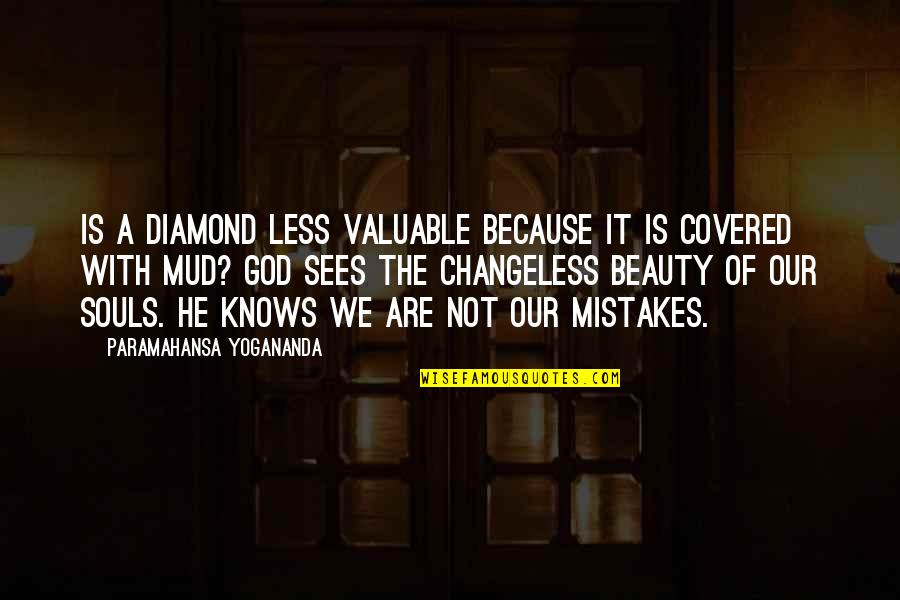 Is a diamond less valuable because it is covered with mud? God sees the changeless beauty of our souls. He knows we are not our mistakes. —
Paramahansa Yogananda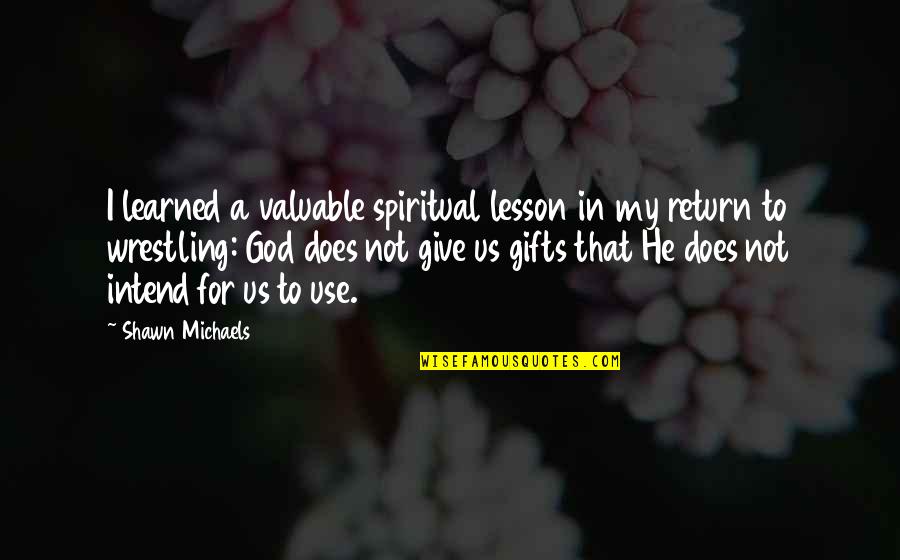 I learned a valuable spiritual lesson in my return to wrestling: God does not give us gifts that He does not intend for us to use. —
Shawn Michaels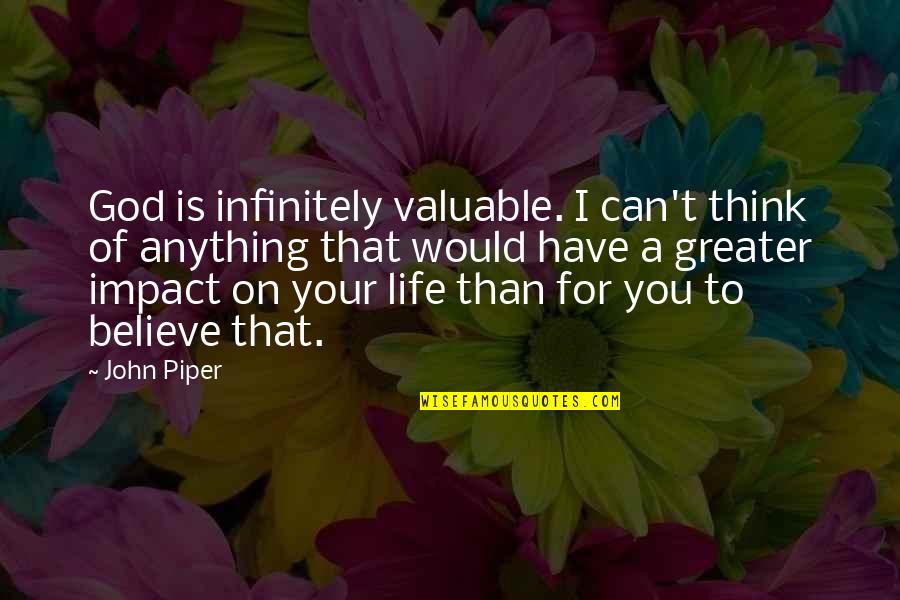 God is infinitely valuable. I can't think of anything that would have a greater impact on your life than for you to believe that. —
John Piper
The Word of God is a treasure map. That treasure map is the most valuable thing you have until you get to that treasure. —
Eric Ludy
If God saved my life, why didn't he save their lives? Is my life so much more valuable? So I'm special ... and they're
not? —
Amy Harmon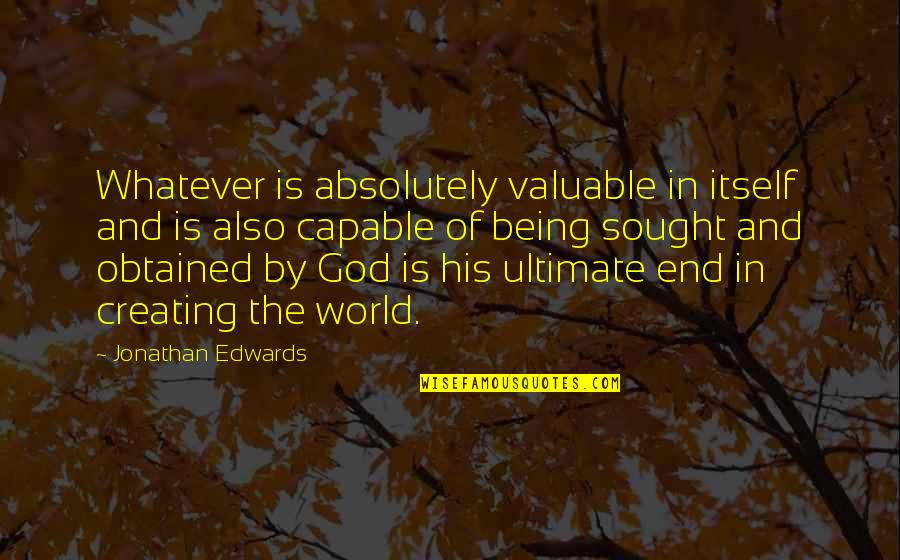 Whatever is absolutely valuable in itself and is also capable of being sought and obtained by God is his ultimate end in creating the world. —
Jonathan Edwards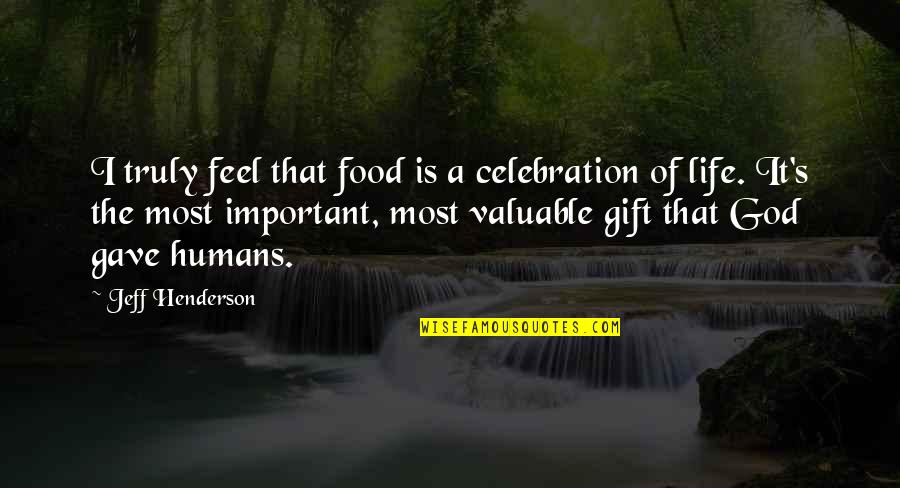 I truly feel that food is a celebration of life. It's the most important, most valuable gift that God gave humans. —
Jeff Henderson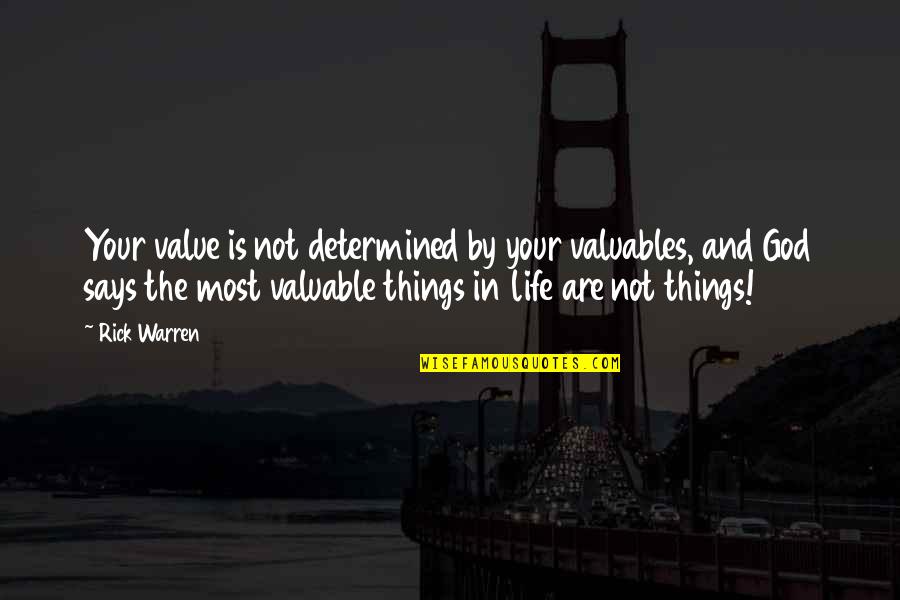 Your value is not determined by your valuables, and God says the most valuable things in life are not things! —
Rick Warren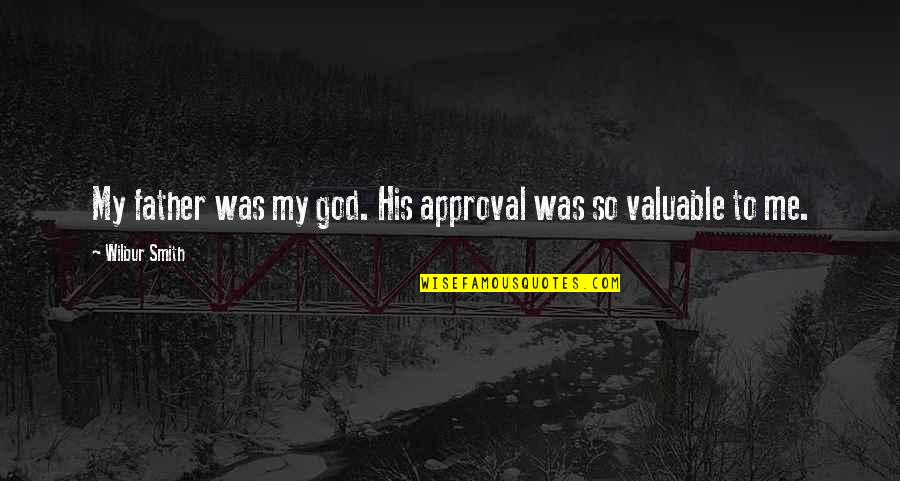 My father was my god. His approval was so valuable to me. —
Wilbur Smith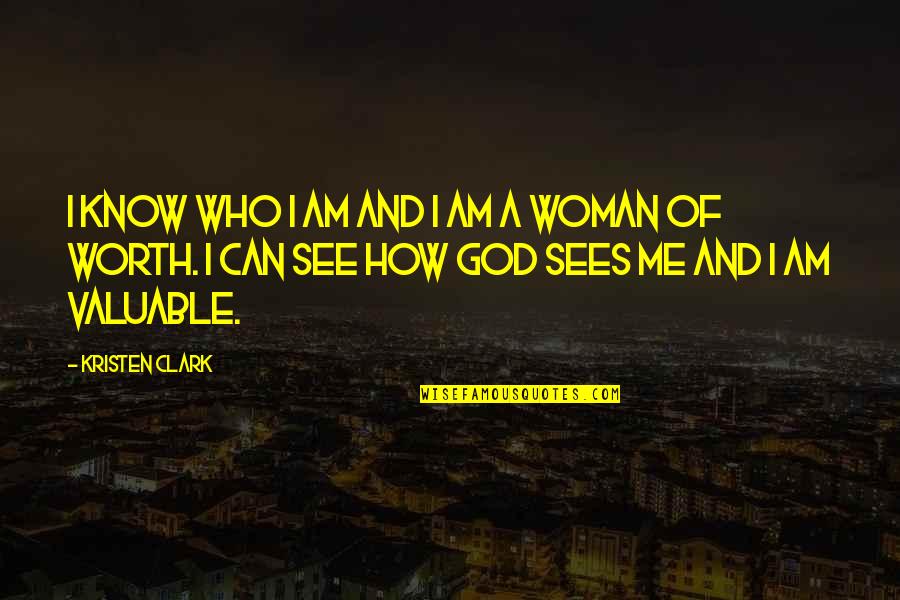 I know who I am and I am a woman of worth. I can see how God sees me and I am valuable. —
Kristen Clark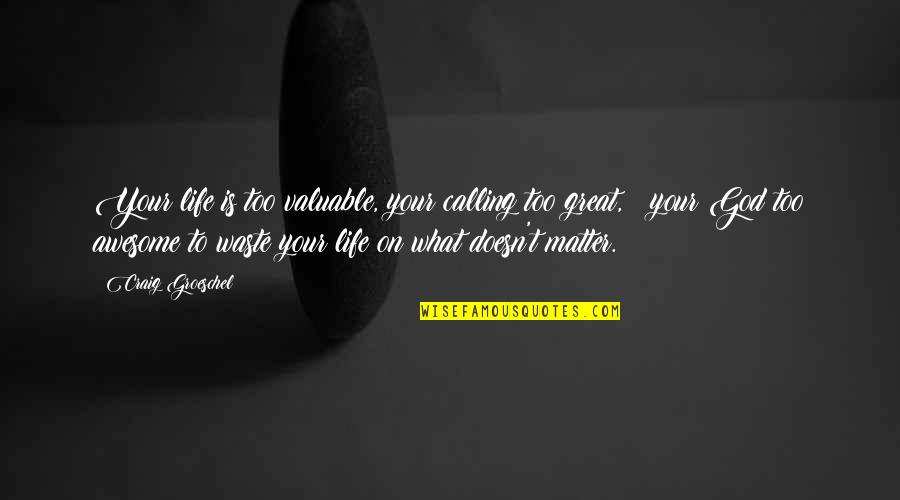 Your life is too valuable, your calling too great, & your God too awesome to waste your life on what doesn't matter. —
Craig Groeschel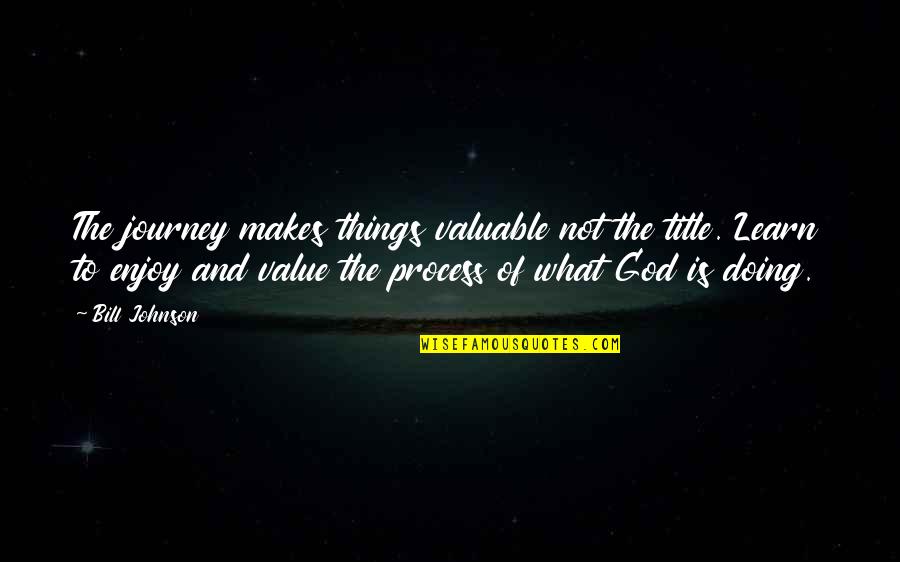 The journey makes things valuable not the title. Learn to enjoy and value the process of what God is doing. —
Bill Johnson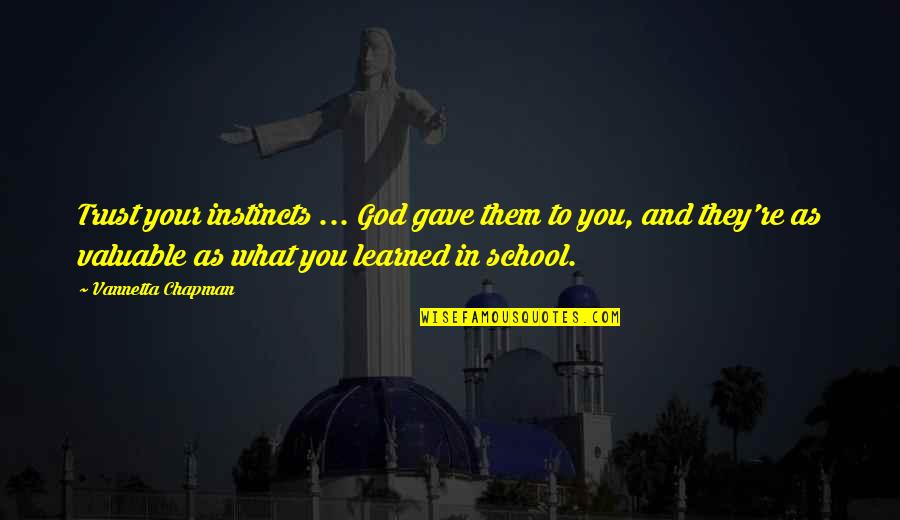 Trust your instincts ... God gave them to you, and they're as valuable as what you learned in school. —
Vannetta Chapman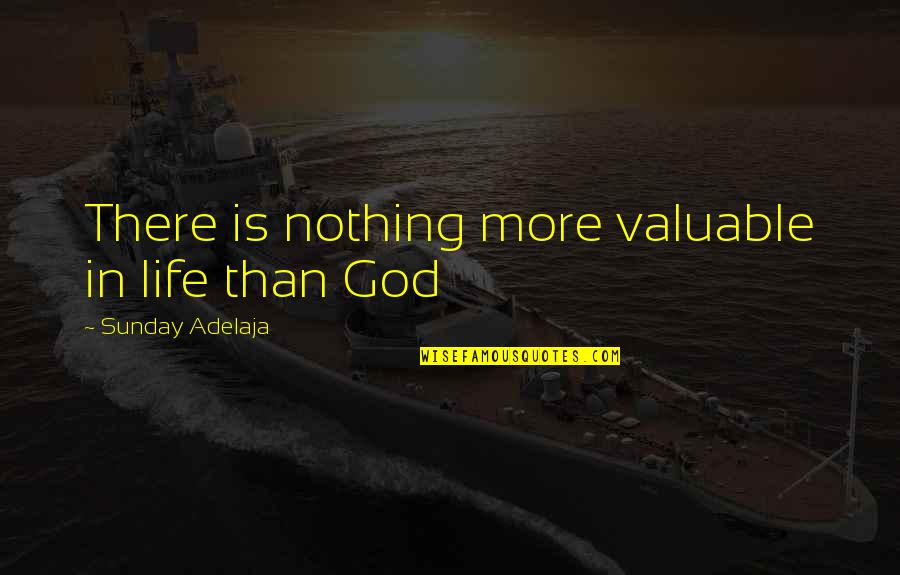 There is nothing more valuable in life than God —
Sunday Adelaja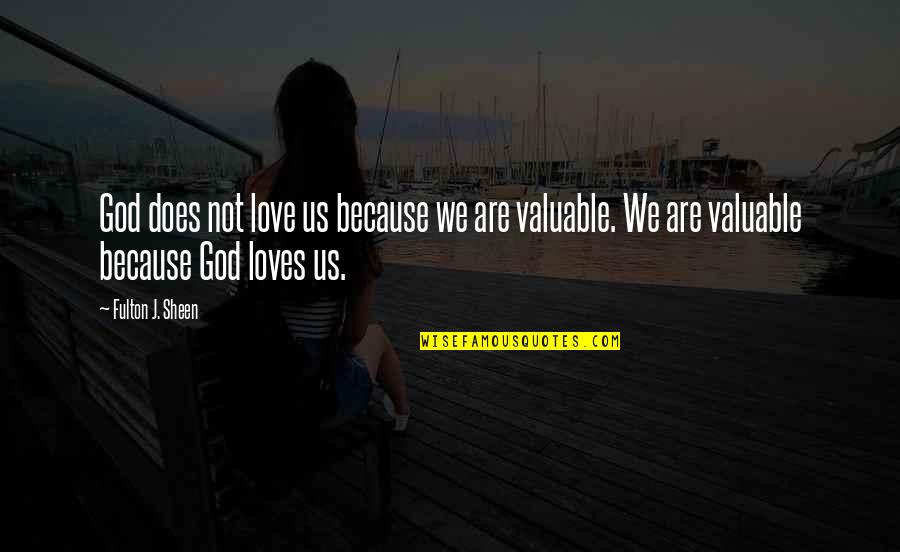 God does not love us because we are valuable. We are valuable because God loves us. —
Fulton J. Sheen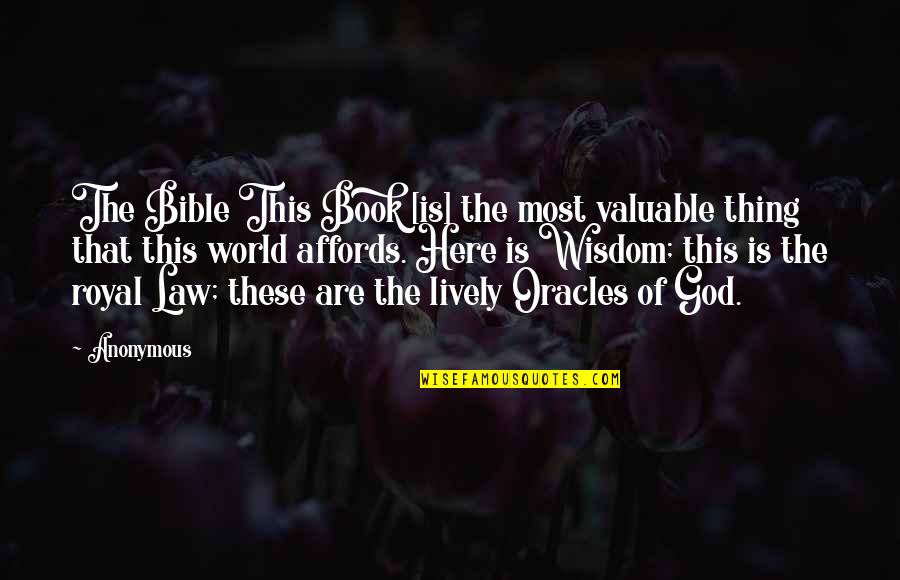 The Bible This Book [is] the most valuable thing that this world affords. Here is Wisdom; this is the royal Law; these are the lively Oracles of God. —
Anonymous
Relationships are valuable no matter who they are between. —
Donna Goddard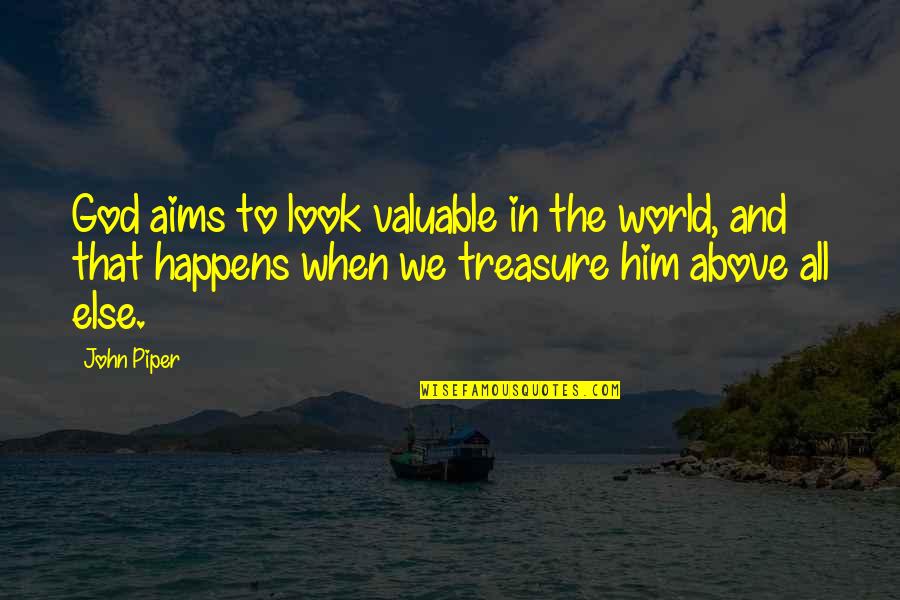 God aims to look valuable in the world, and that happens when we treasure him above all else. —
John Piper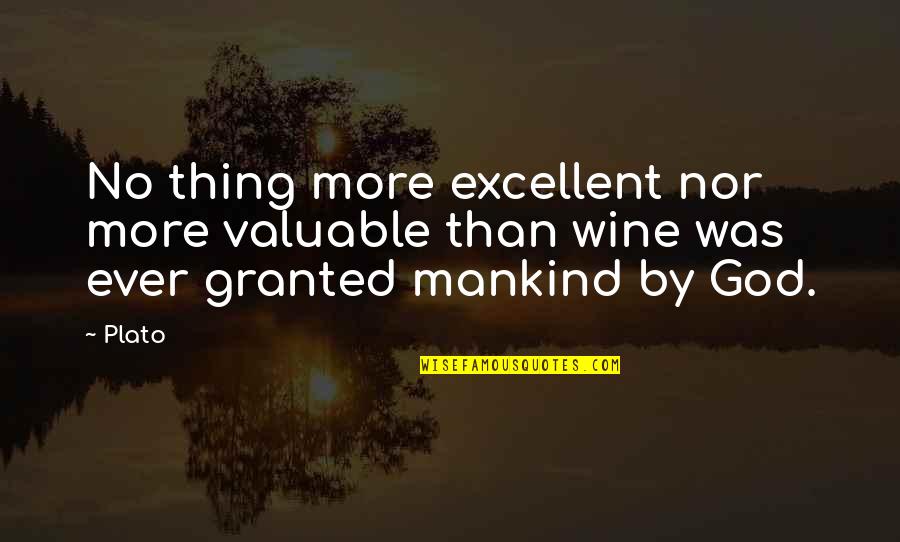 No thing more excellent nor more valuable than wine was ever granted mankind by God. —
Plato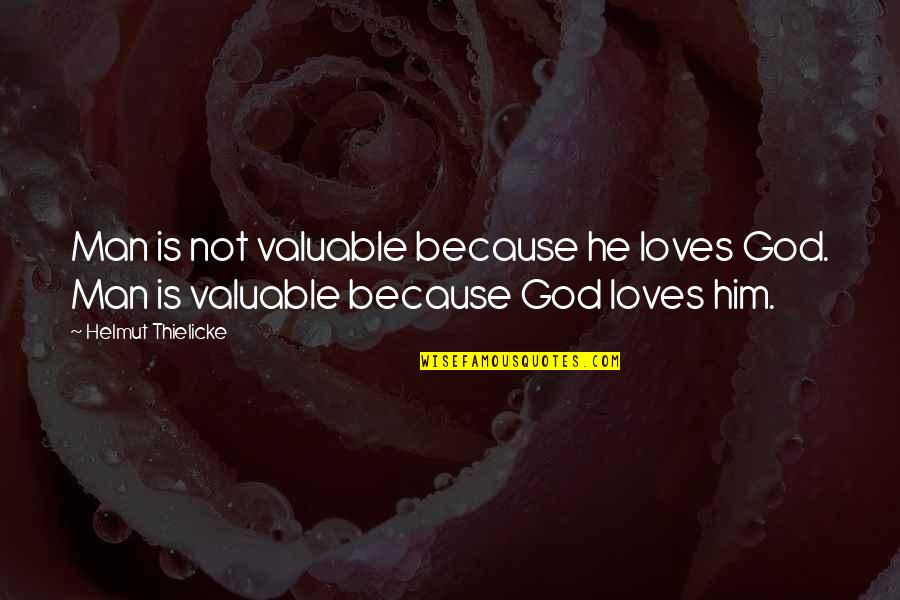 Man is not valuable because he loves God. Man is valuable because God loves him. —
Helmut Thielicke
God does not love us because we are so valuable; we are valuable because God loves us.12 —
James W. Sire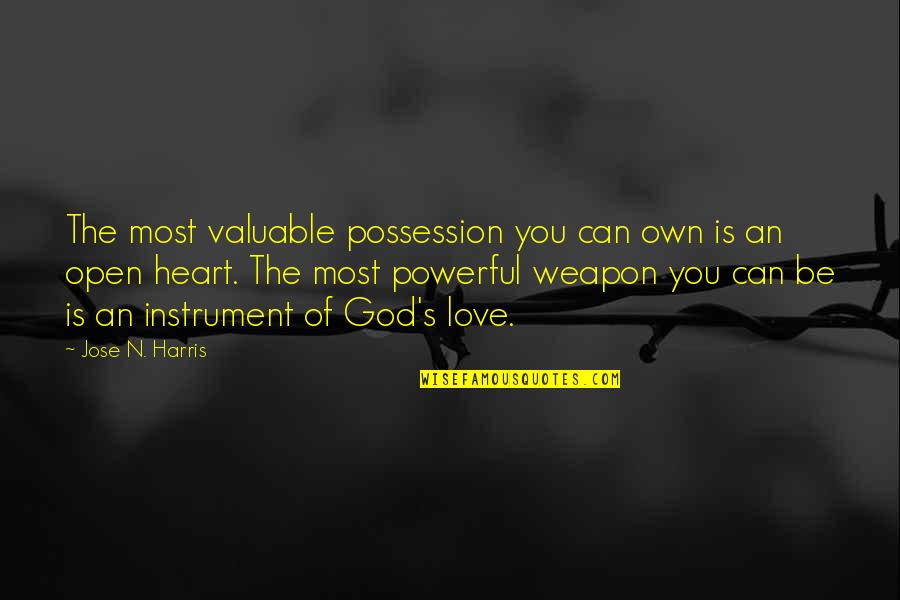 The most valuable possession you can own is an open heart. The most powerful weapon you can be is an instrument of God's love. —
Jose N. Harris