You Are The World For Someone Quotes
Collection of top 32 famous quotes about You Are The World For Someone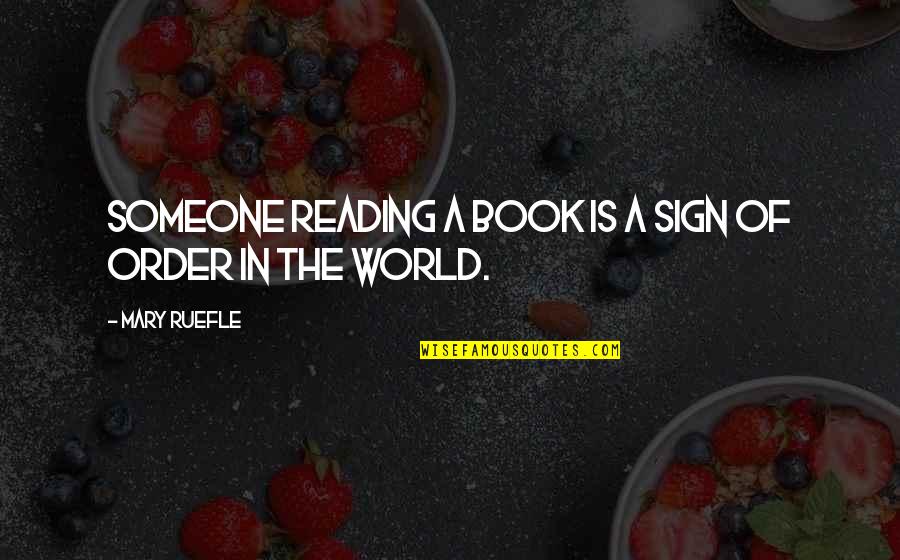 Someone reading a book is a sign of order in the world.
—
Mary Ruefle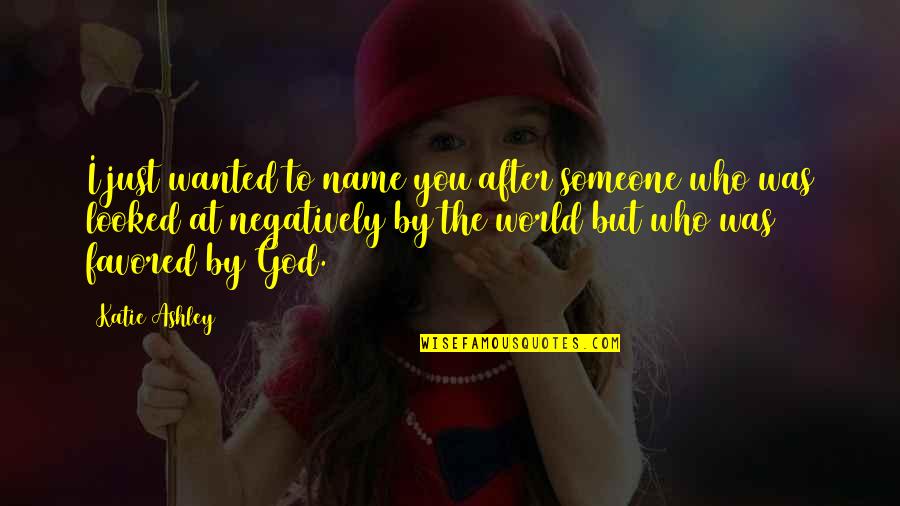 I just wanted to name you after someone who was looked at negatively by the world but who was favored by God.
—
Katie Ashley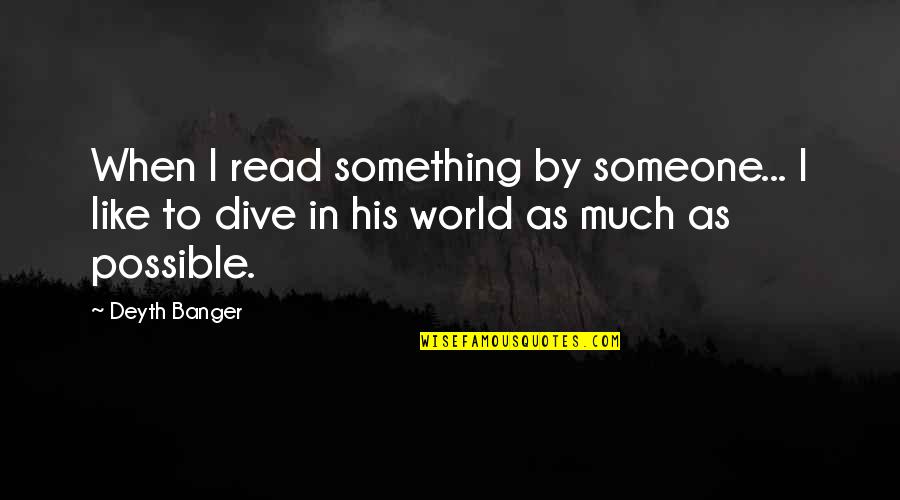 When I read something by someone... I like to dive in his world as much as possible.
—
Deyth Banger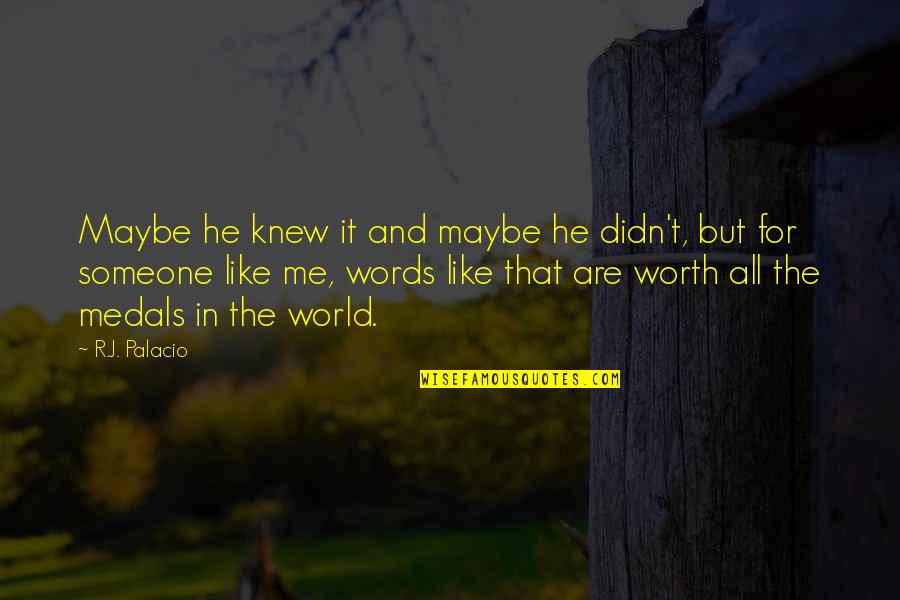 Maybe he knew it and maybe he didn't, but for someone like me, words like that are worth all the medals in the world.
—
R.J. Palacio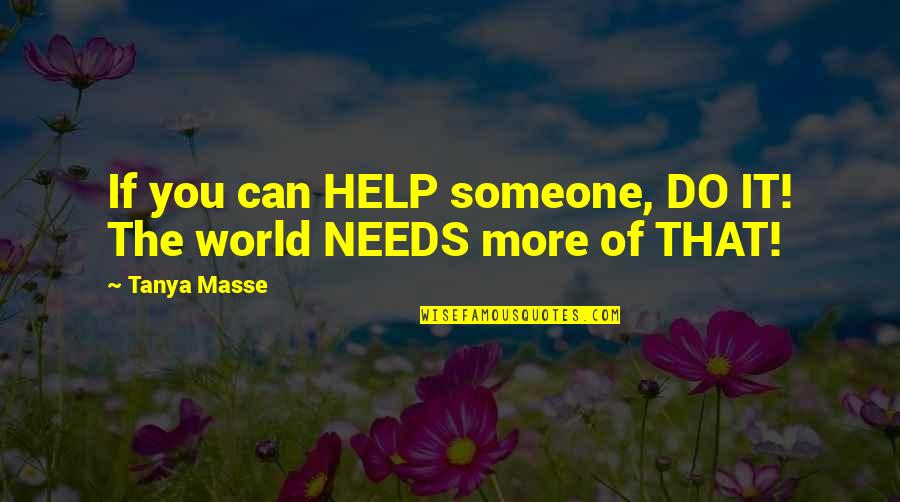 If you can HELP someone, DO IT! The world NEEDS more of THAT!
—
Tanya Masse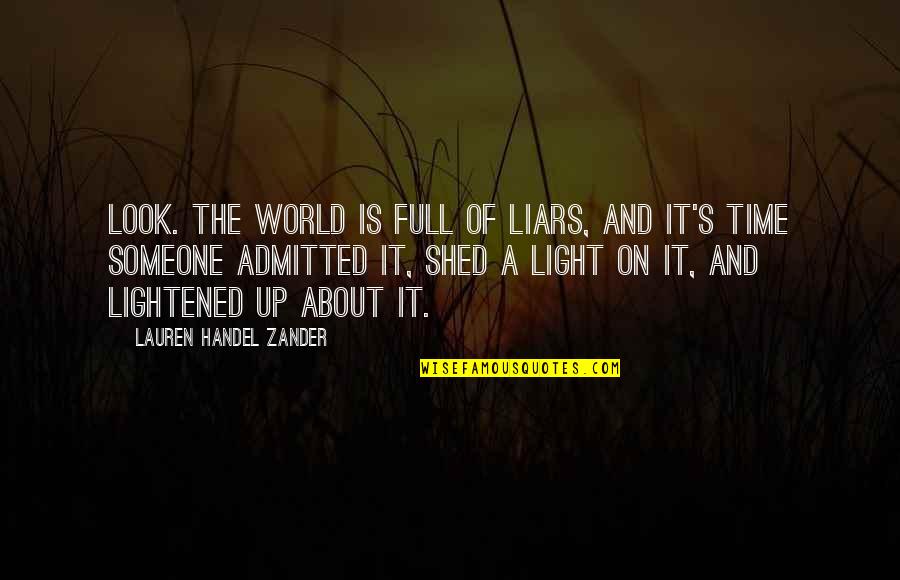 Look. The world is full of liars, and it's time someone admitted it, shed a light on it, and lightened up about it.
—
Lauren Handel Zander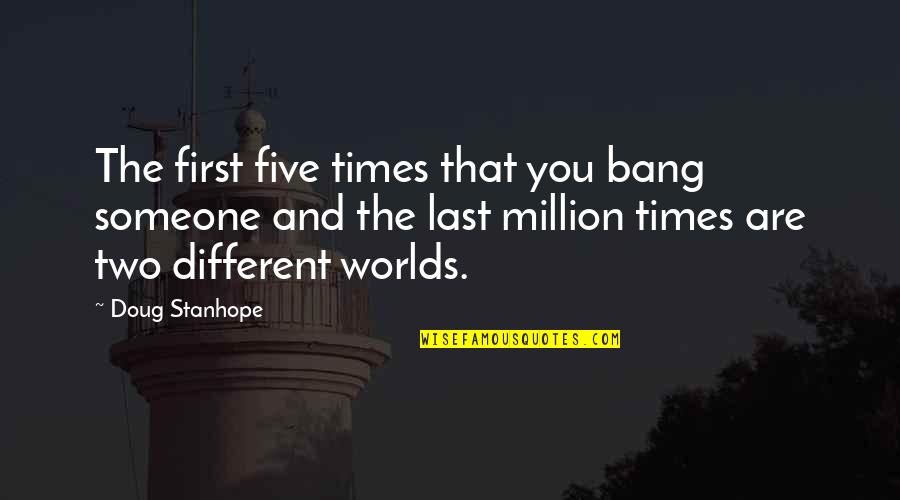 The first five times that you bang someone and the last million times are two different worlds. —
Doug Stanhope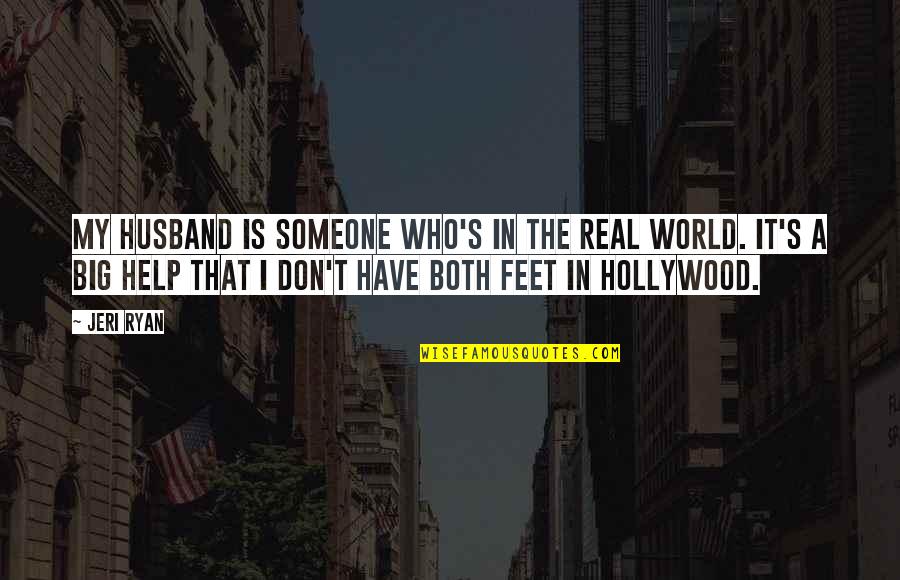 My husband is someone who's in the real world. It's a big help that I don't have both feet in Hollywood. —
Jeri Ryan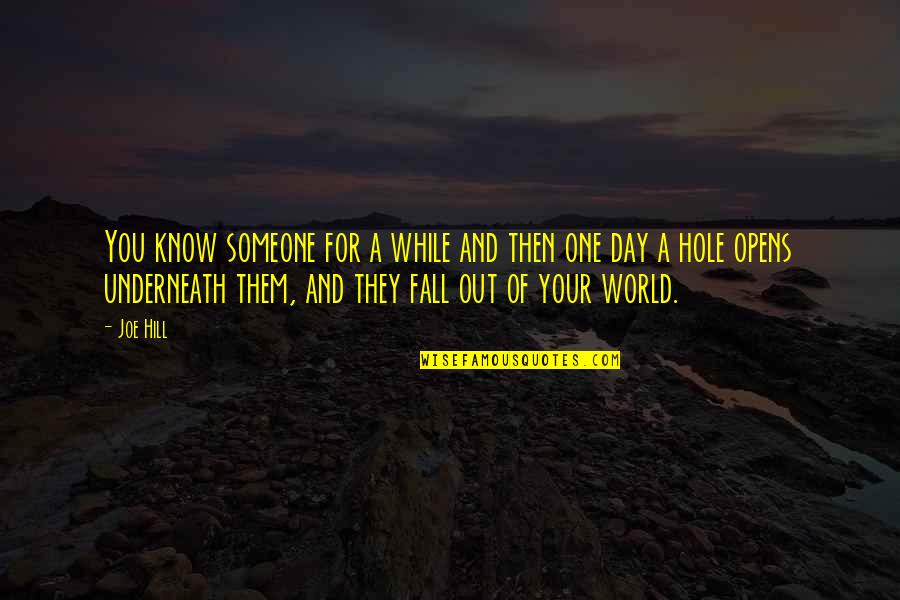 You know someone for a while and then one day a hole opens underneath them, and they fall out of your world. —
Joe Hill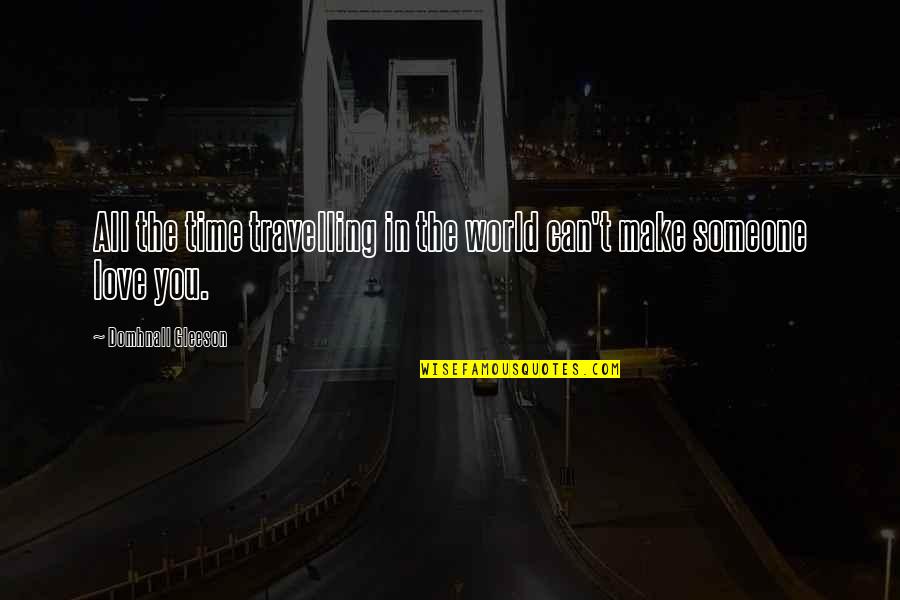 All the time travelling in the world can't make someone love you. —
Domhnall Gleeson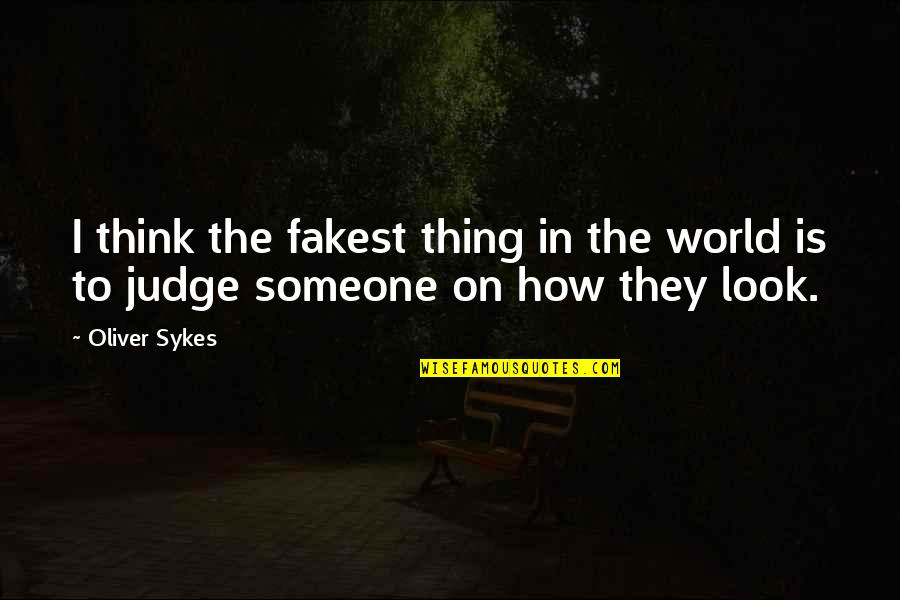 I think the fakest thing in the world is to judge someone on how they look. —
Oliver Sykes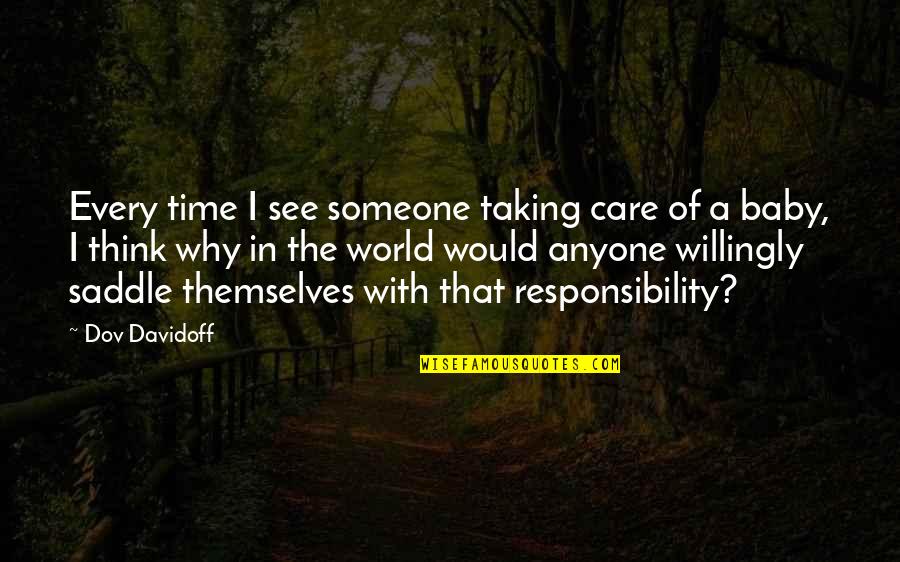 Every time I see someone taking care of a baby, I think why in the world would anyone willingly saddle themselves with that responsibility? —
Dov Davidoff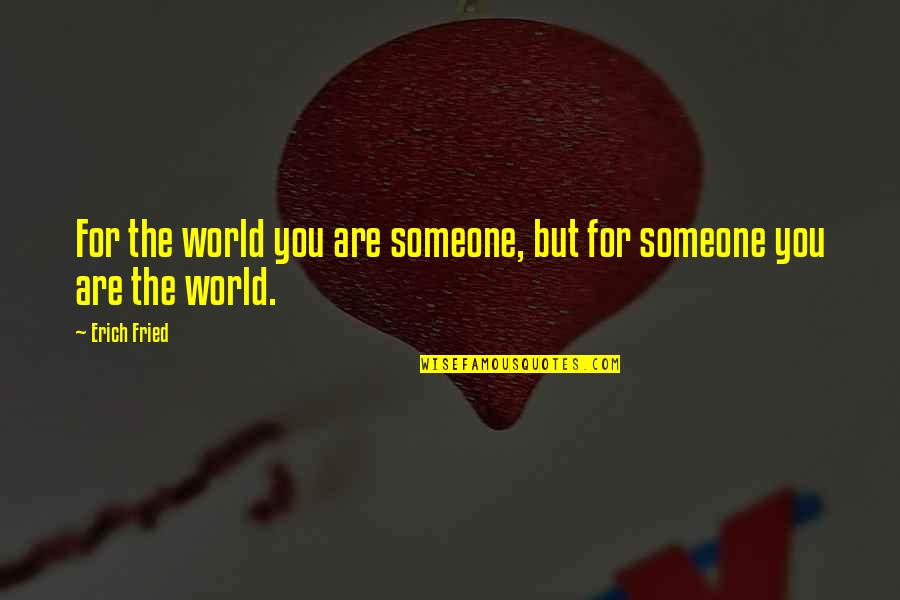 For the world you are someone, but for someone you are the world. —
Erich Fried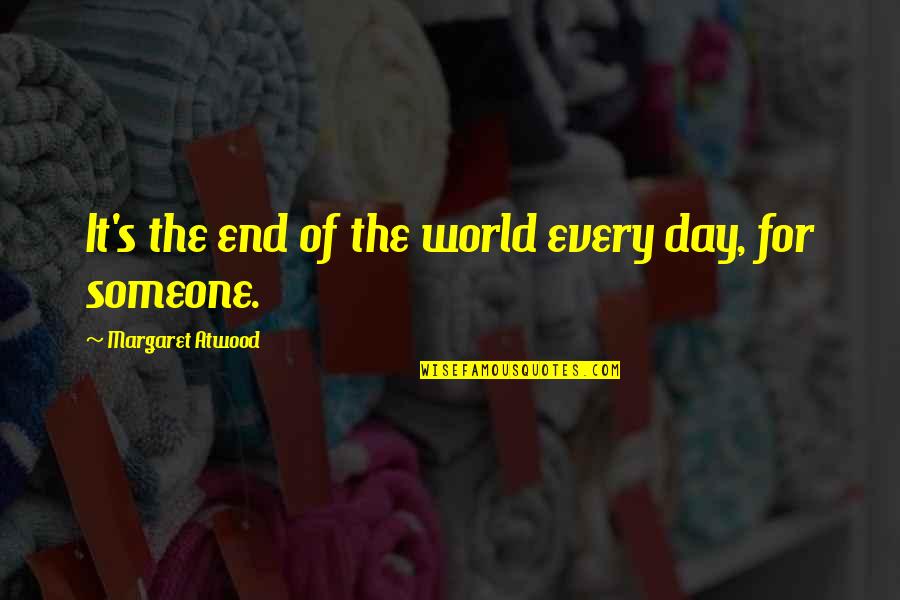 It's the end of the world every day, for someone. —
Margaret Atwood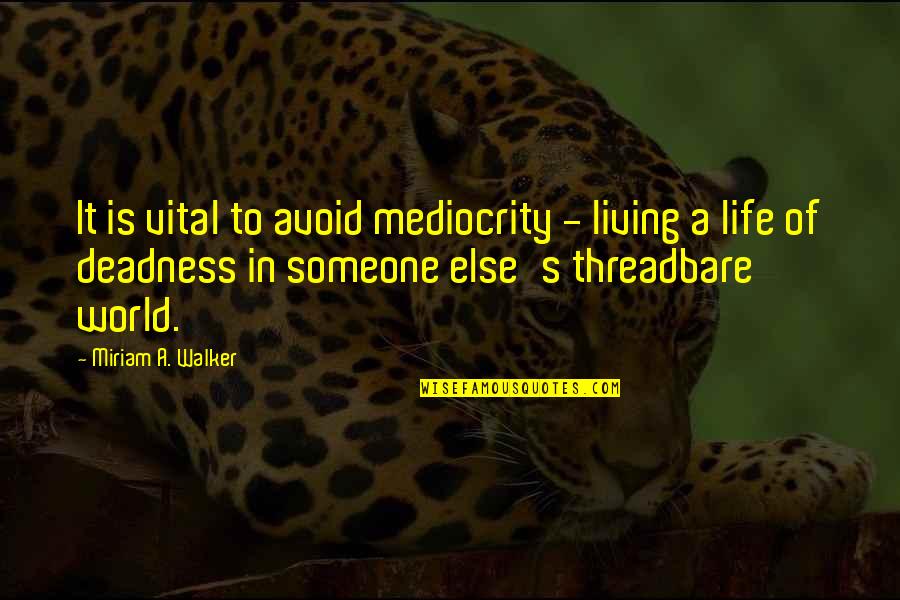 It is vital to avoid mediocrity - living a life of deadness in someone else's threadbare world. —
Miriam A. Walker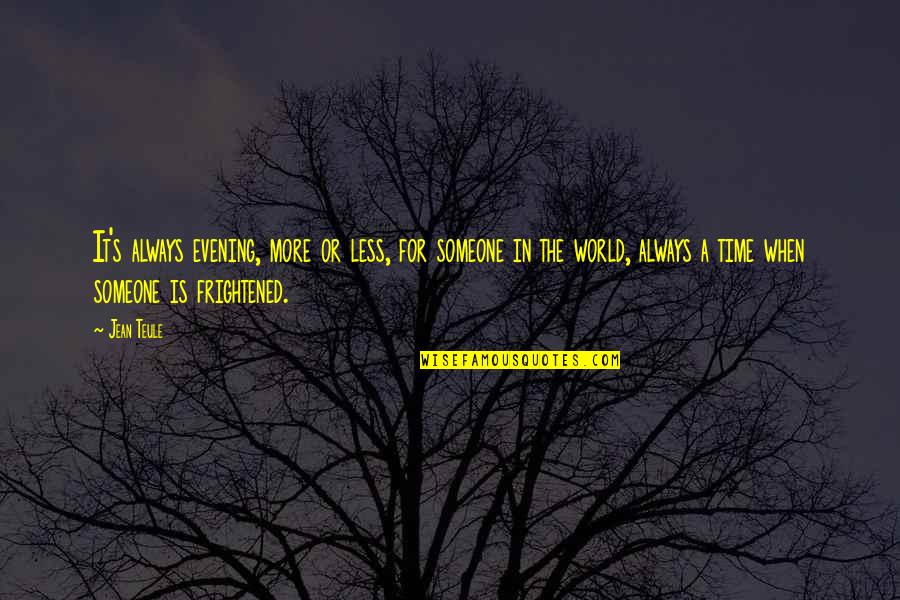 It's always evening, more or less, for someone in the world, always a time when someone is frightened. —
Jean Teule
As a competitor and an athlete, you love that you get to go back and challenge someone, especially the world champs. —
Tony Romo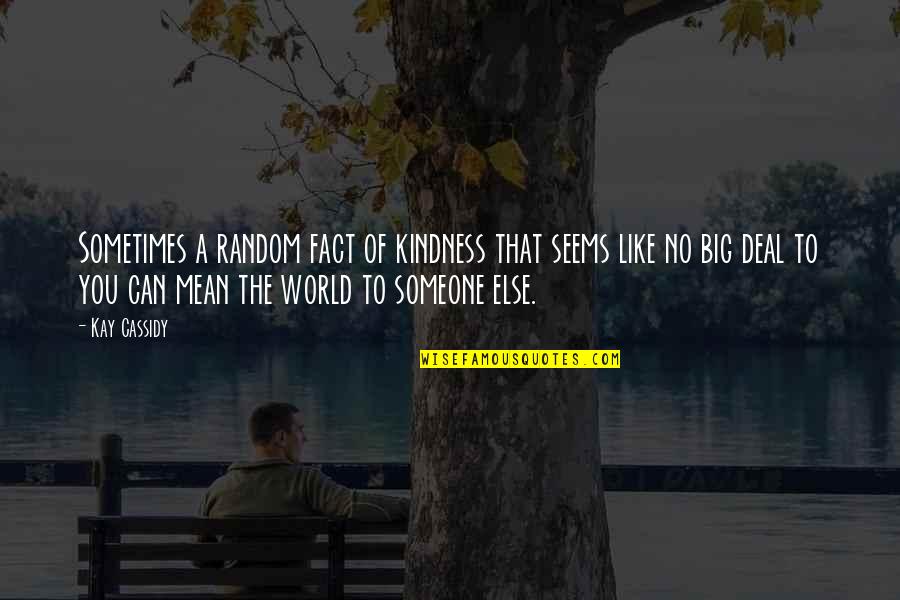 Sometimes a random fact of kindness that seems like no big deal to you can mean the world to someone else. —
Kay Cassidy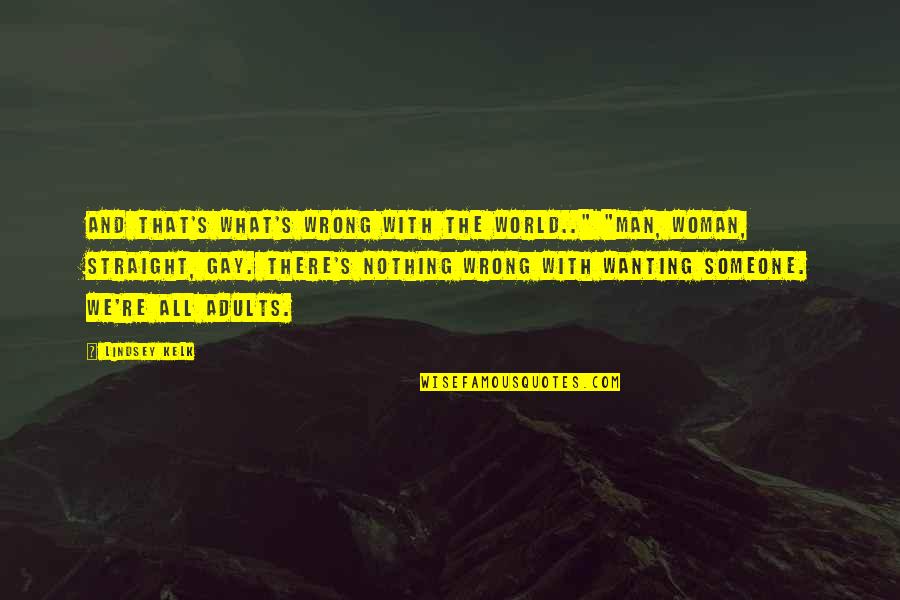 And that's what's wrong with the world.." "Man, woman, straight, gay. There's nothing wrong with wanting someone. We're all adults. —
Lindsey Kelk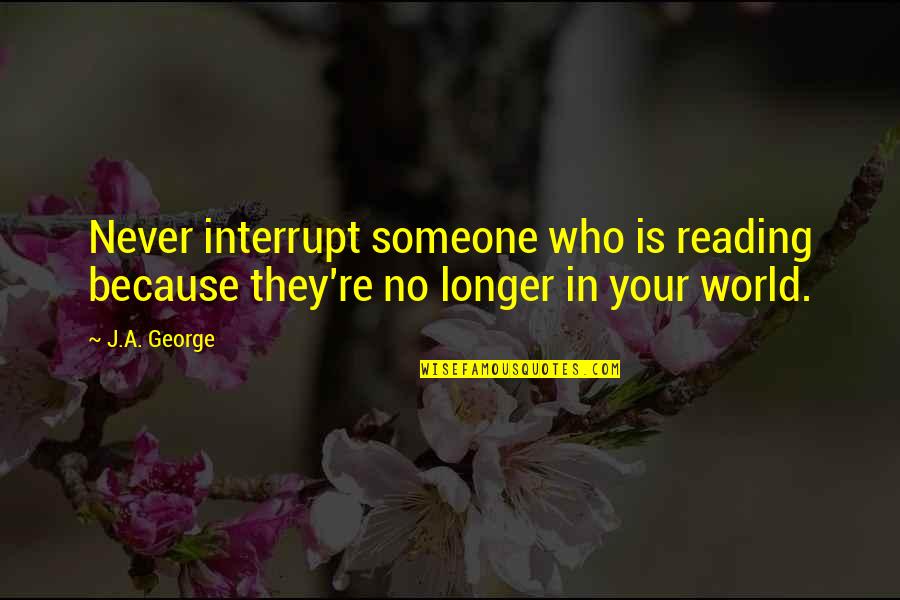 Never interrupt someone who is reading because they're no longer in your world. —
J.A. George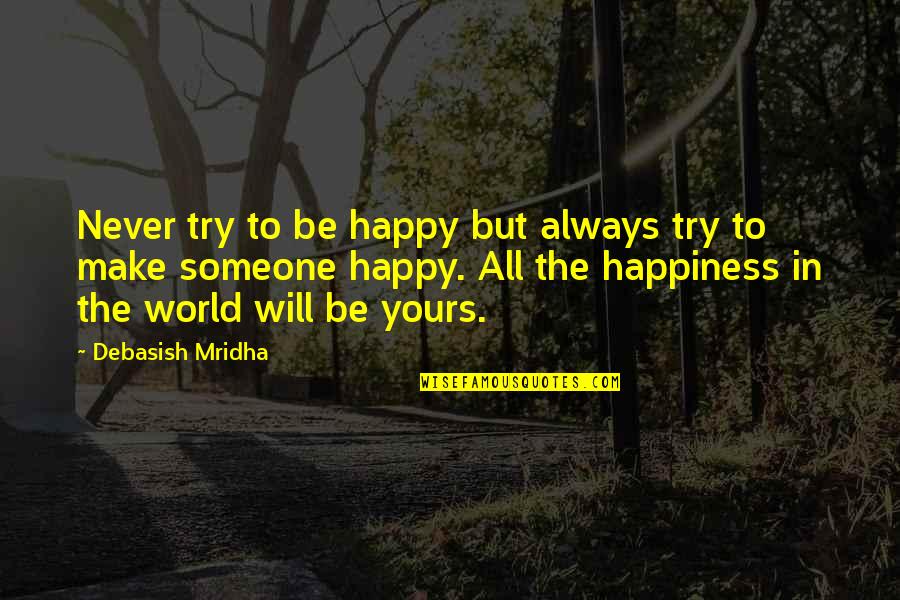 Never try to be happy but always try to make someone happy. All the happiness in the world will be yours. —
Debasish Mridha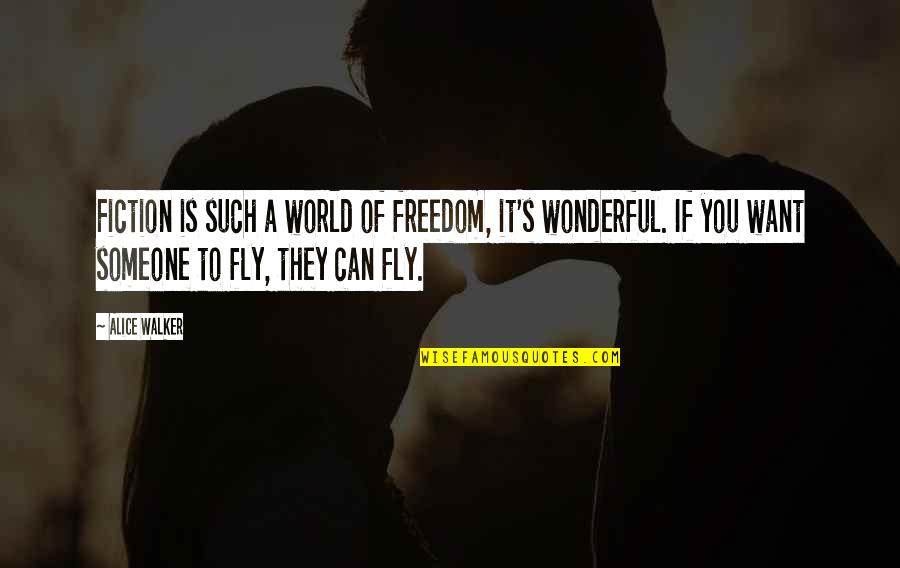 Fiction is such a world of freedom, it's wonderful. If you want someone to fly, they can fly. —
Alice Walker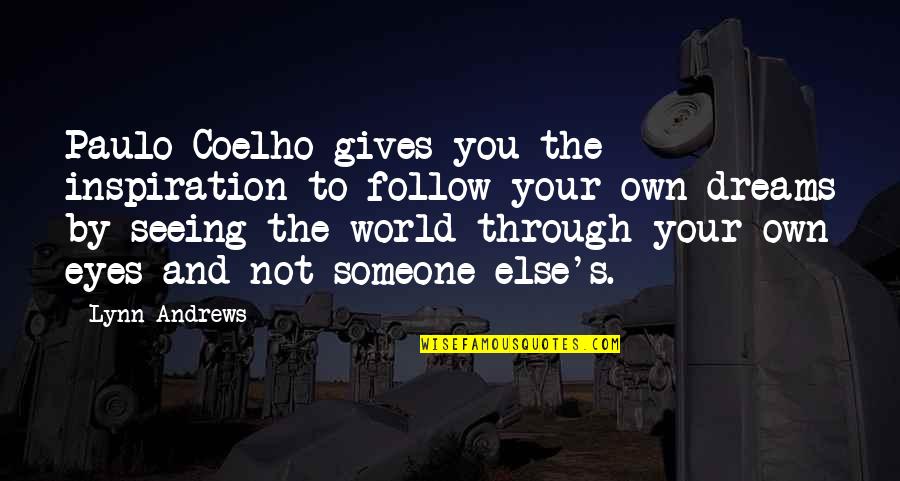 Paulo Coelho gives you the inspiration to follow your own dreams by seeing the world through your own eyes and not someone else's. —
Lynn Andrews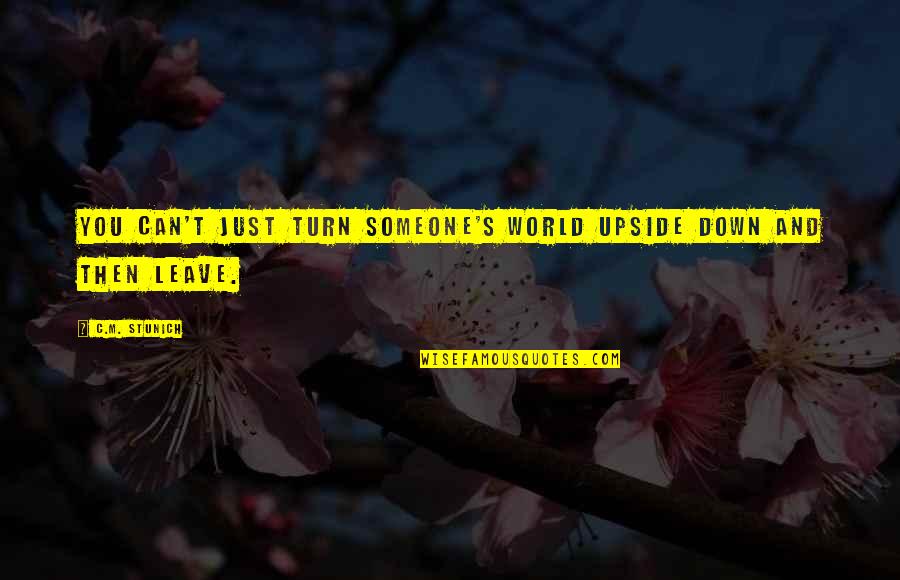 You can't just turn someone's world upside down and then leave. —
C.M. Stunich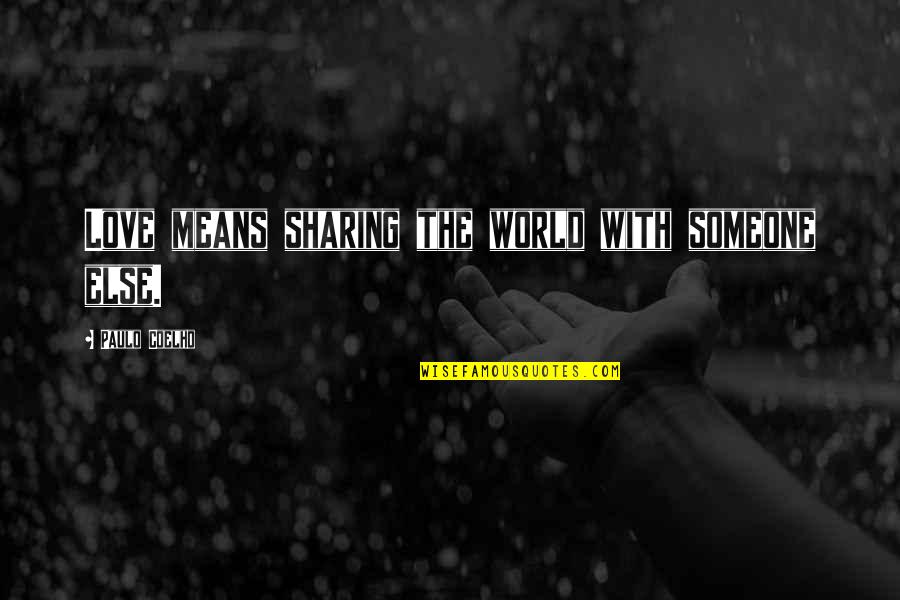 Love means sharing the world with someone else. —
Paulo Coelho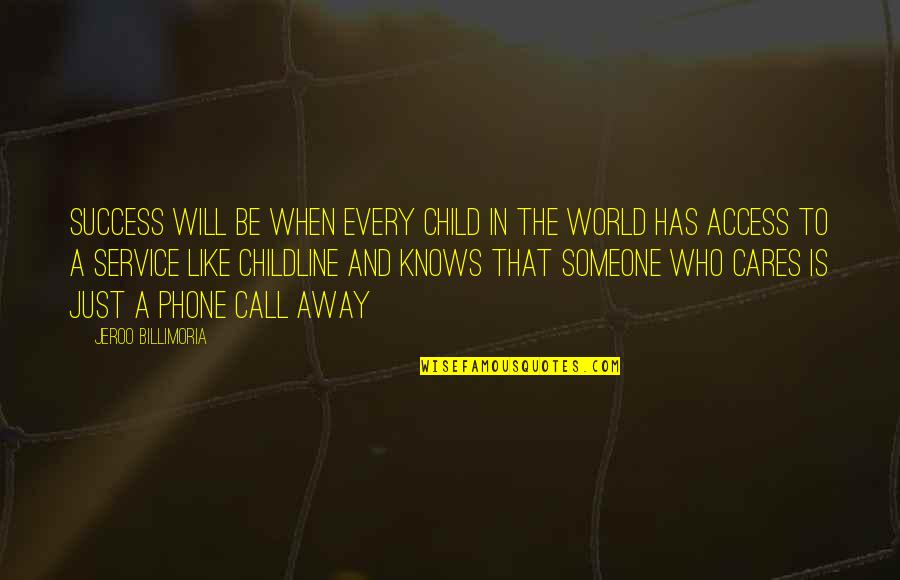 Success will be when every child in the world has access to a service like Childline and knows that someone who cares is just a phone call away —
Jeroo Billimoria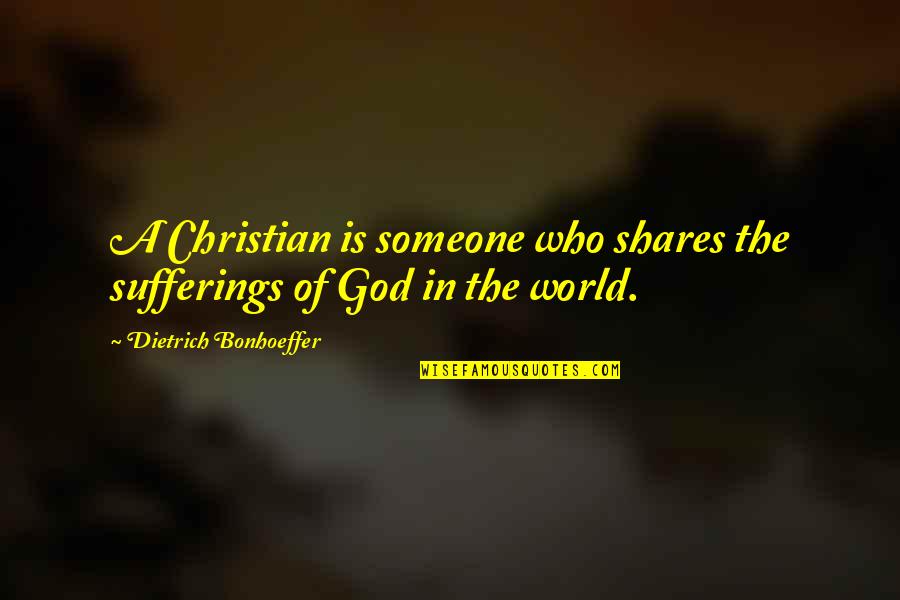 A Christian is someone who shares the sufferings of God in the world. —
Dietrich Bonhoeffer