Robert McChesney Quotes
Top 8 wise famous quotes and sayings by Robert McChesney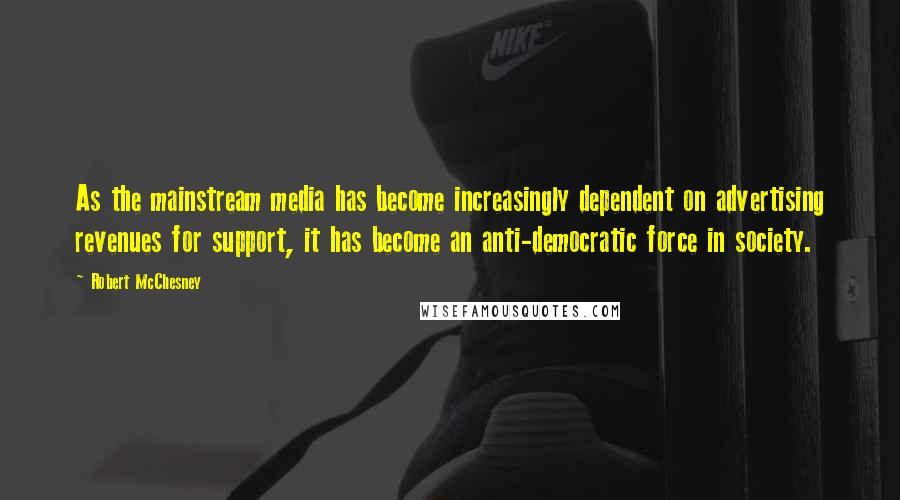 As the mainstream media has become increasingly dependent on advertising revenues for support, it has become an anti-democratic force in society.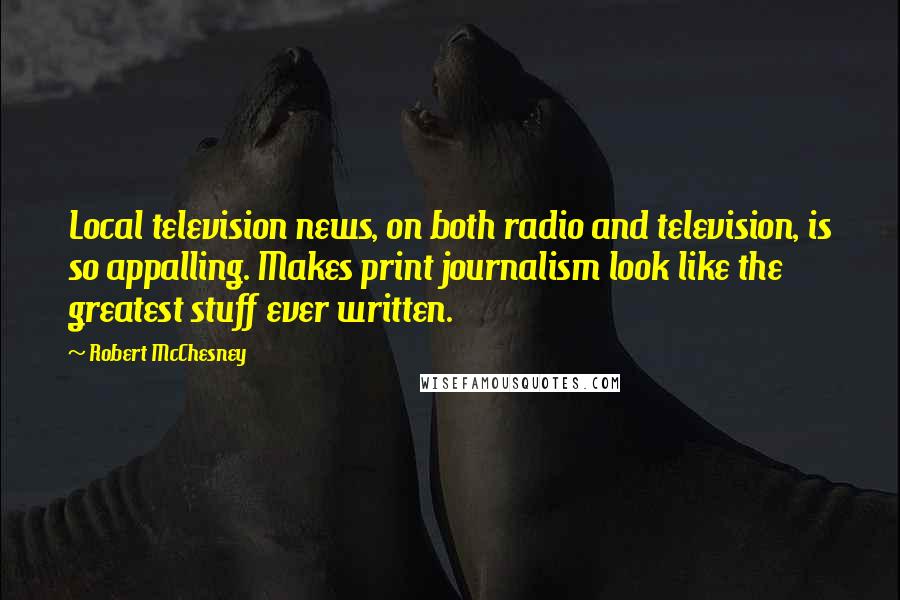 Local television news, on both radio and television, is so appalling. Makes print journalism look like the greatest stuff ever written.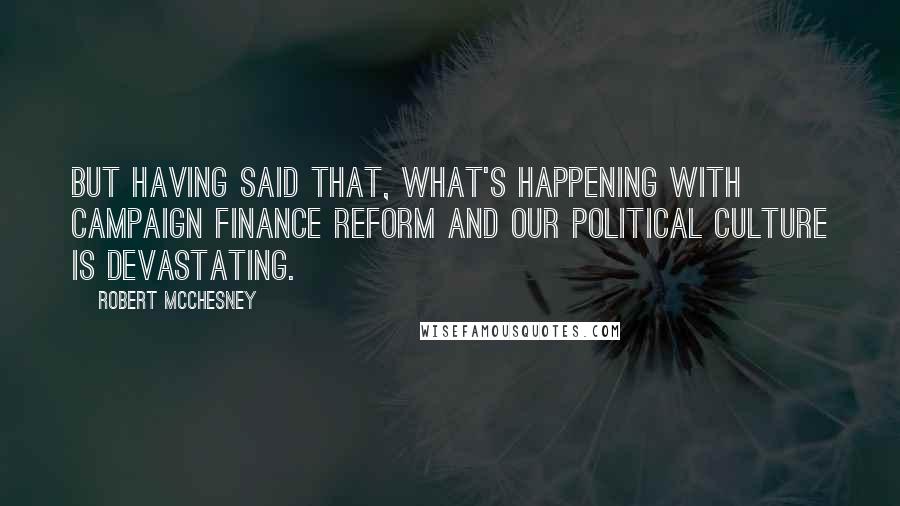 But having said that, what's happening with campaign finance reform and our political culture is devastating.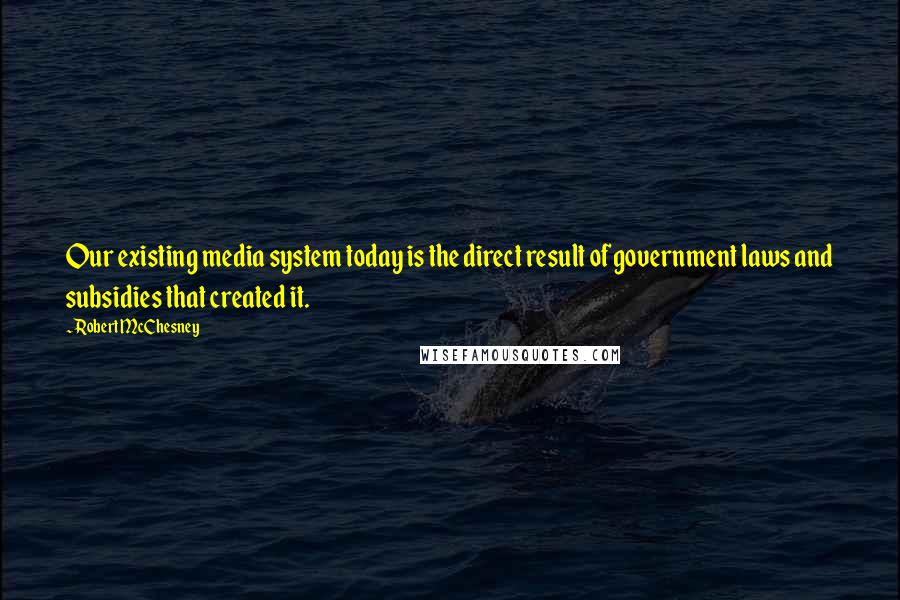 Our existing media system today is the direct result of government laws and subsidies that created it.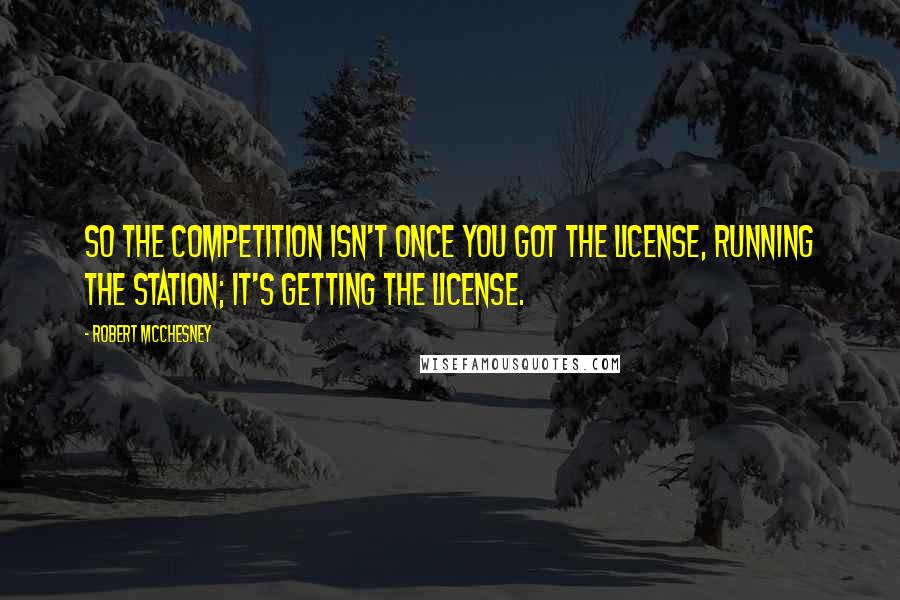 So the competition isn't once you got the license, running the station; it's getting the license.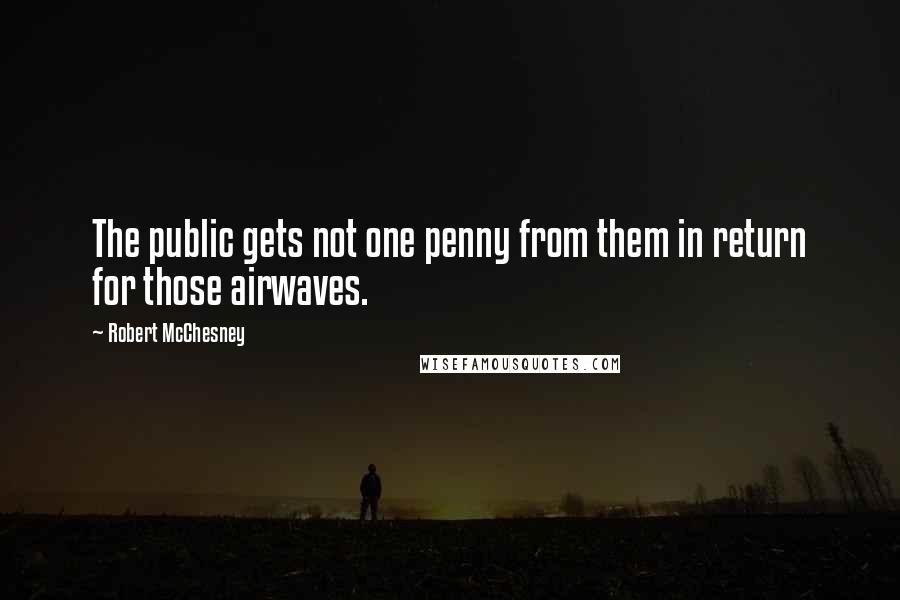 The public gets not one penny from them in return for those airwaves.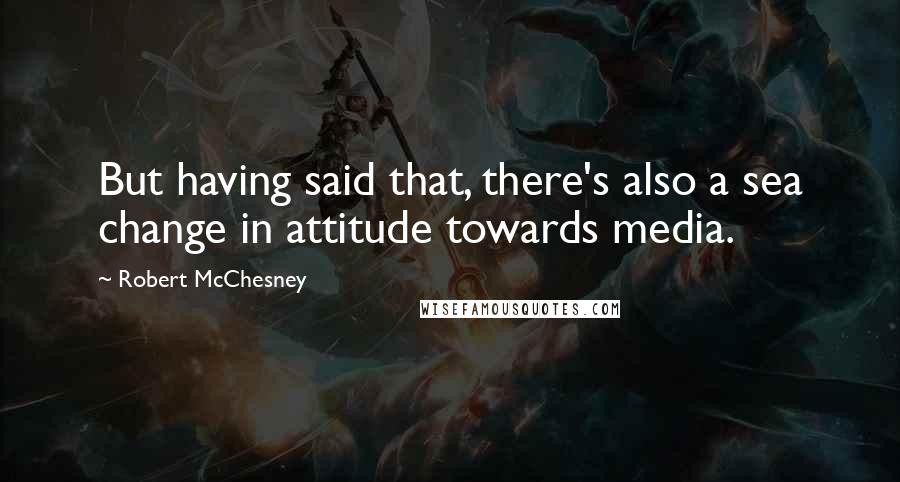 But having said that, there's also a sea change in attitude towards media.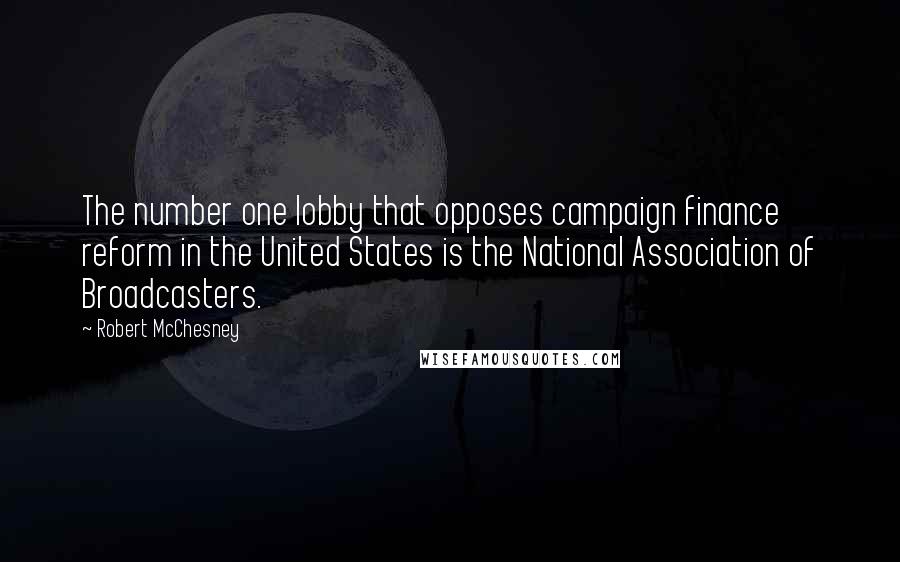 The number one lobby that opposes campaign finance reform in the United States is the National Association of Broadcasters.