Why I Chose You Quotes
Collection of top 34 famous quotes about Why I Chose You
Why I Chose You Quotes & Sayings
Happy to read and share the best inspirational Why I Chose You quotes, sayings and quotations on Wise Famous Quotes.
Booze is the most outrageous of drugs which is why I chose it.
—
Peter O'Toole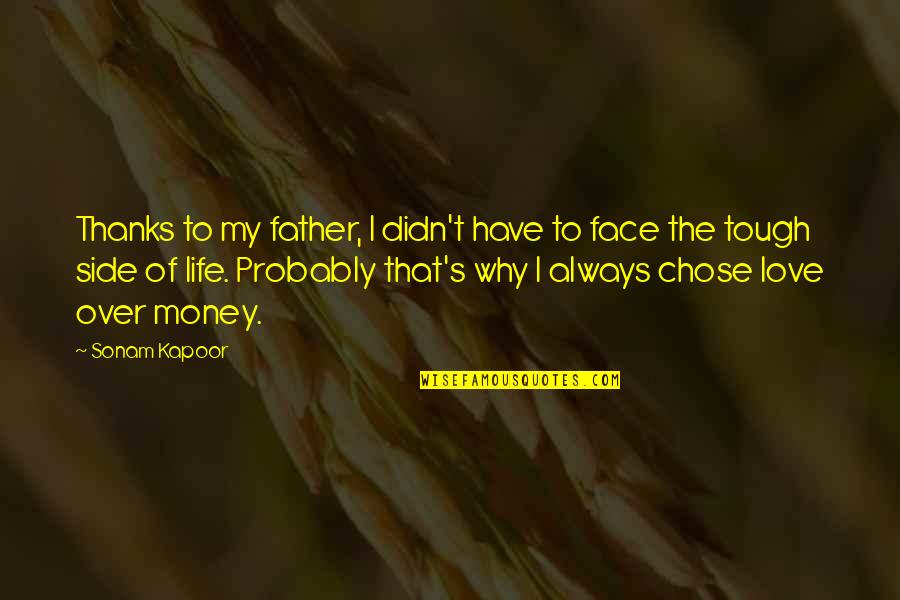 Thanks to my father, I didn't have to face the tough side of life. Probably that's why I always chose love over money.
—
Sonam Kapoor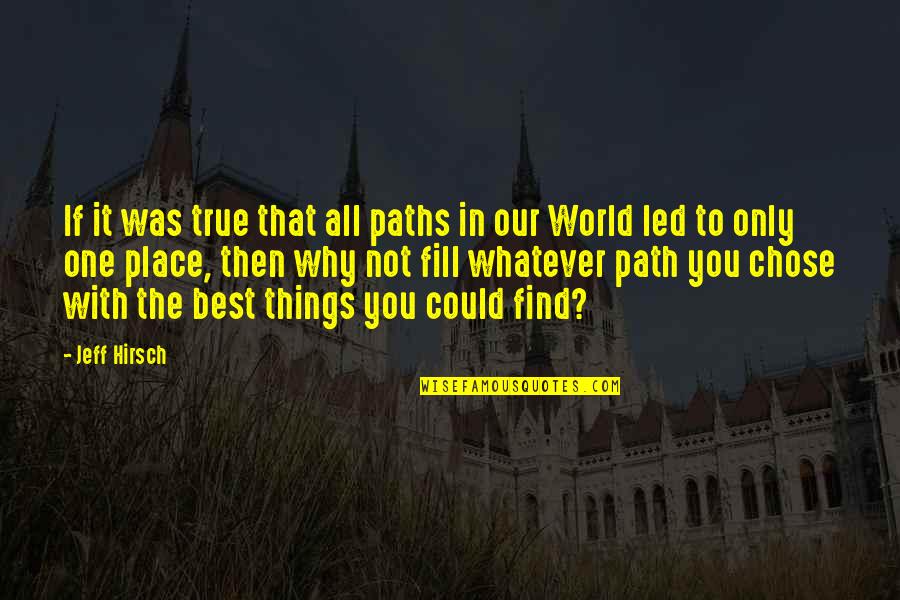 If it was true that all paths in our World led to only one place, then why not fill whatever path you chose with the best things you could find?
—
Jeff Hirsch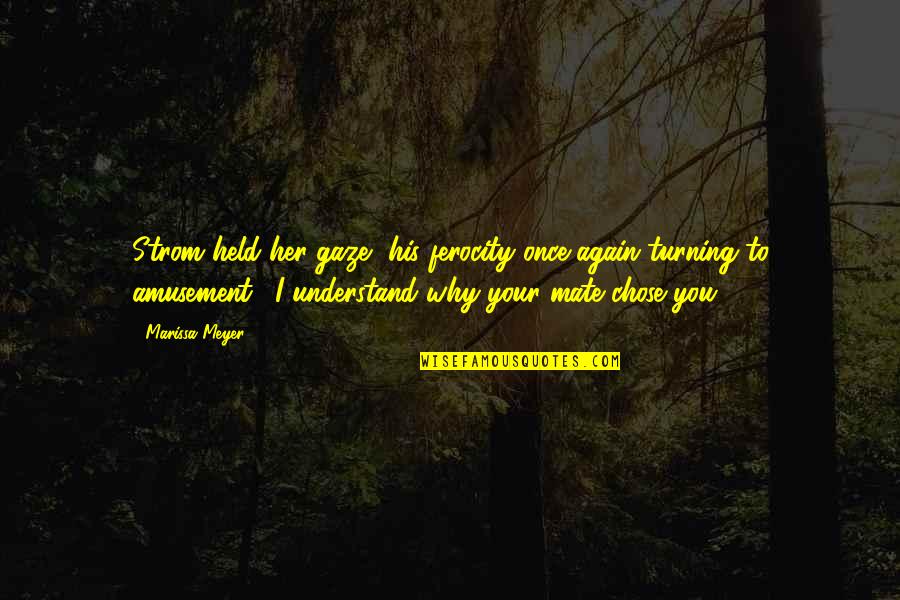 Strom held her gaze, his ferocity once again turning to amusement. "I understand why your mate chose you.
—
Marissa Meyer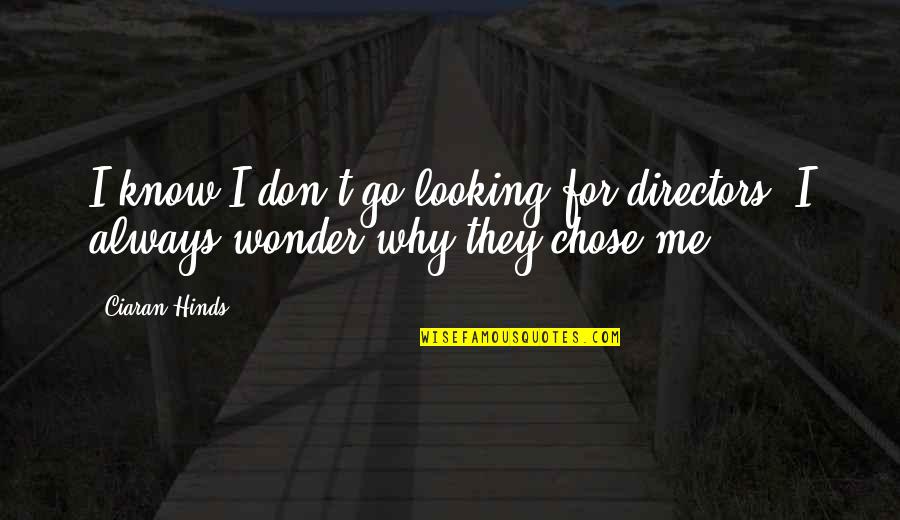 I know I don't go looking for directors. I always wonder why they chose me.
—
Ciaran Hinds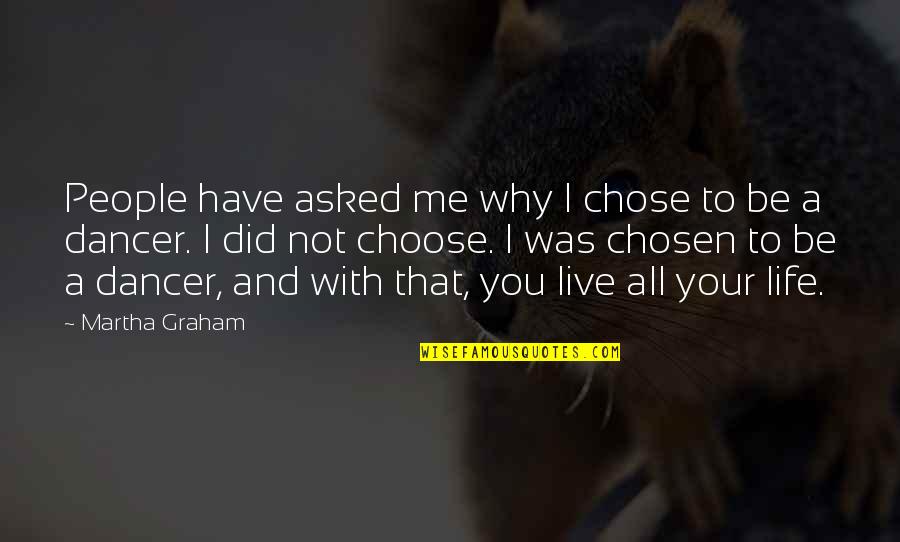 People have asked me why I chose to be a dancer. I did not choose. I was chosen to be a dancer, and with that, you live all your life.
—
Martha Graham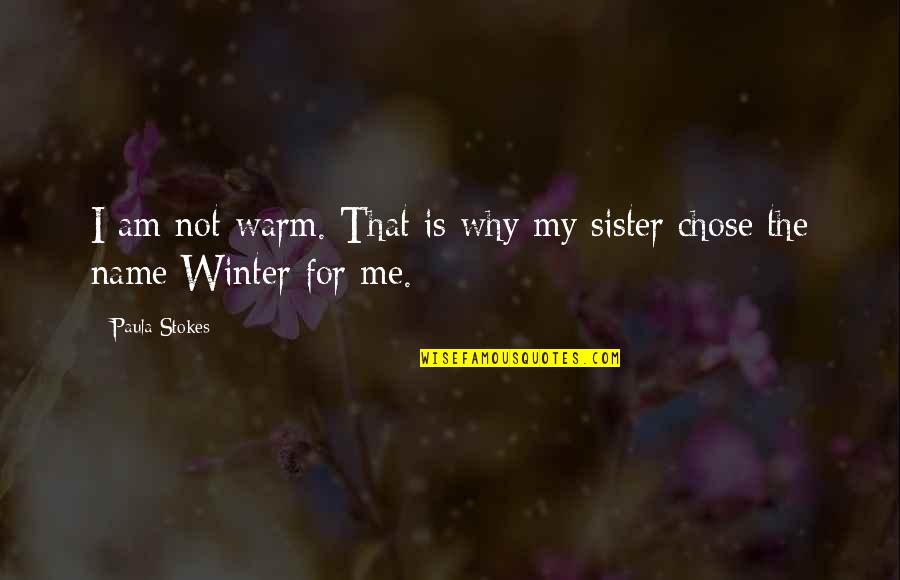 I am not warm. That is why my sister chose the name Winter for me. —
Paula Stokes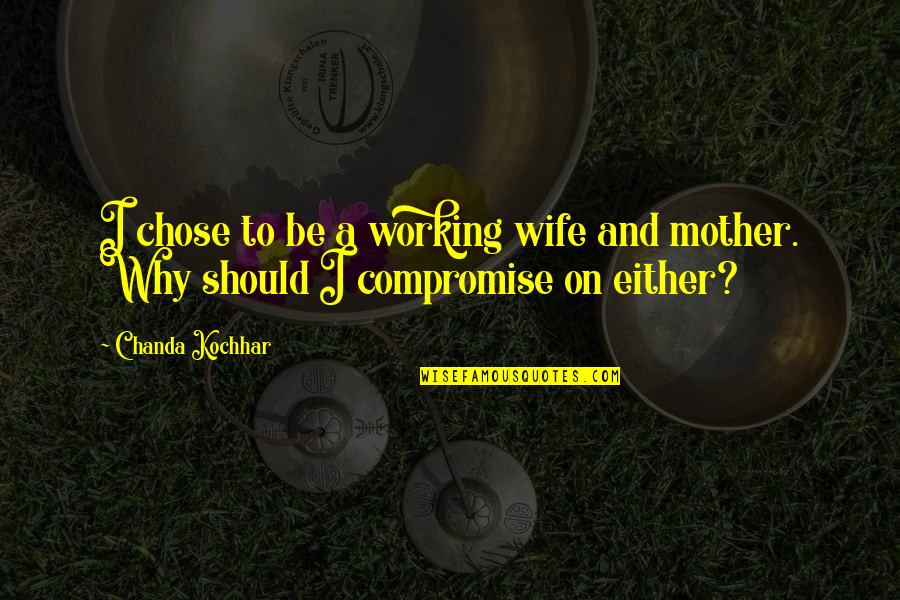 I chose to be a working wife and mother. Why should I compromise on either? —
Chanda Kochhar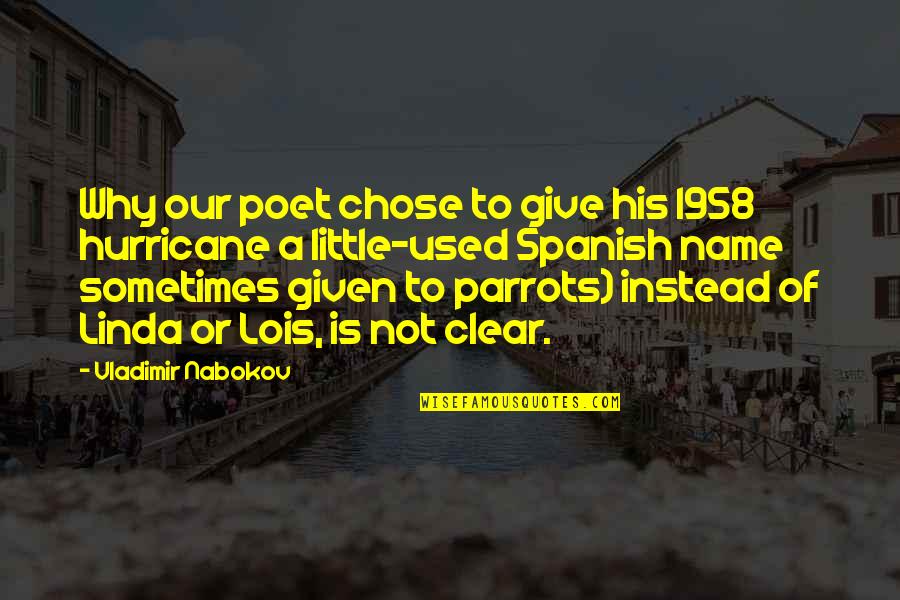 Why our poet chose to give his 1958 hurricane a little-used Spanish name sometimes given to parrots) instead of Linda or Lois, is not clear. —
Vladimir Nabokov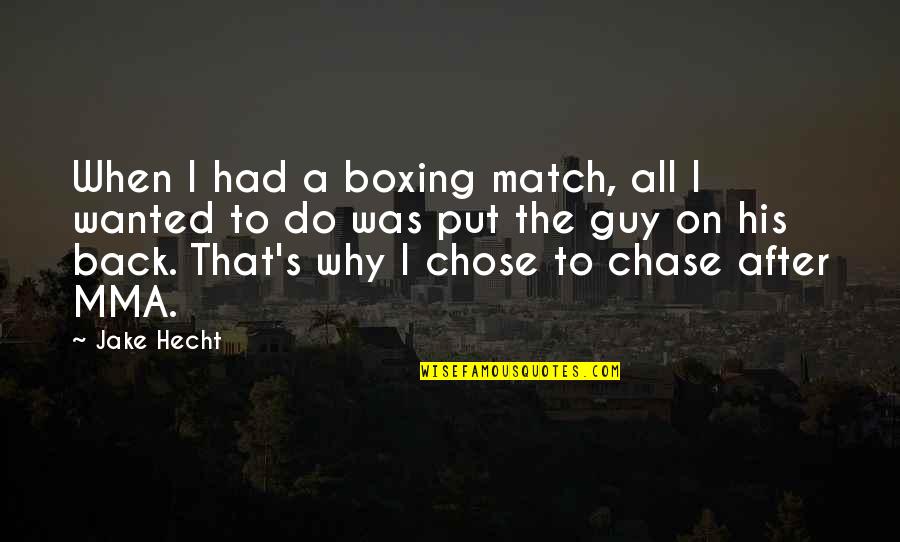 When I had a boxing match, all I wanted to do was put the guy on his back. That's why I chose to chase after MMA. —
Jake Hecht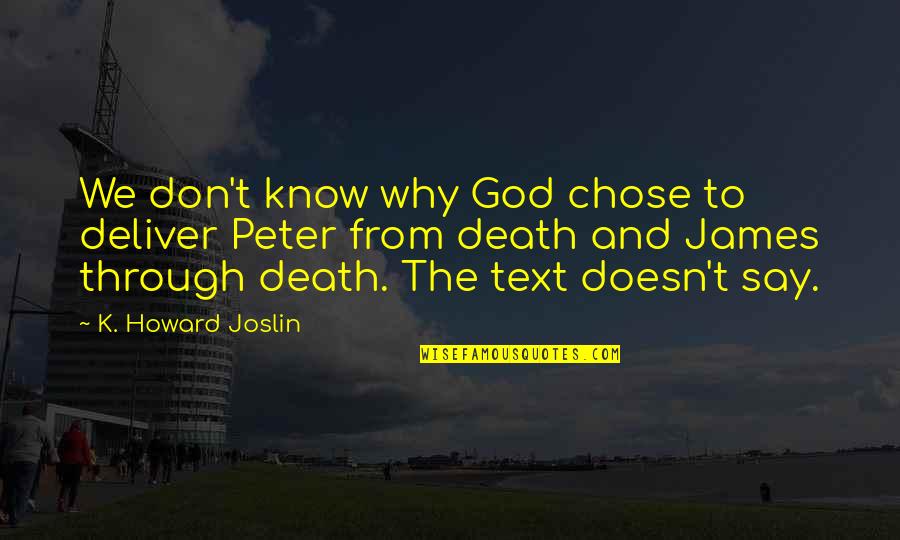 We don't know why God chose to deliver Peter from death and James through death. The text doesn't say. —
K. Howard Joslin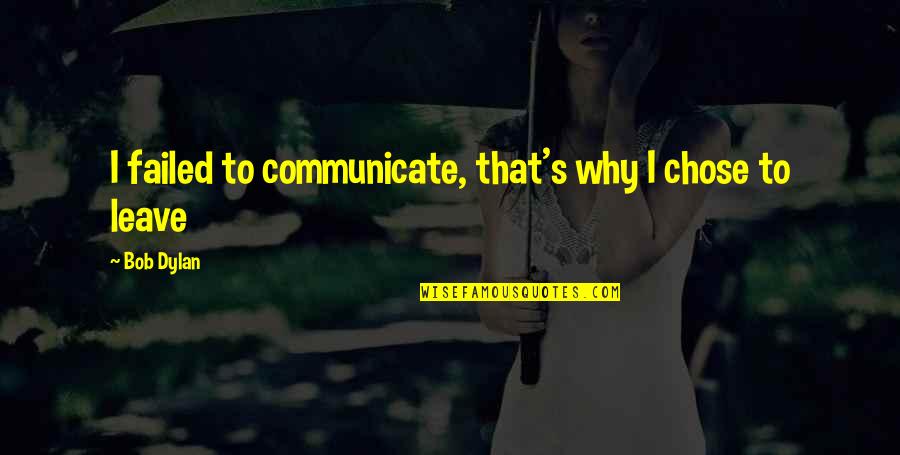 I failed to communicate, that's why I chose to leave —
Bob Dylan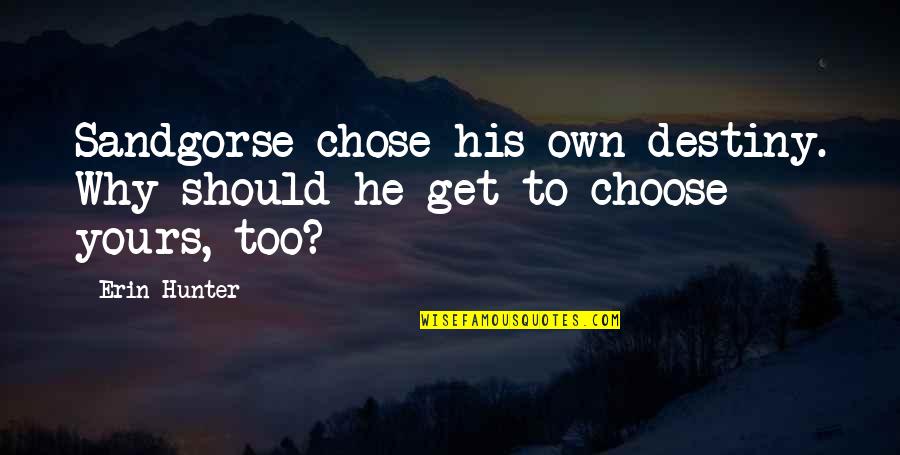 Sandgorse chose his own destiny. Why should he get to choose yours, too? —
Erin Hunter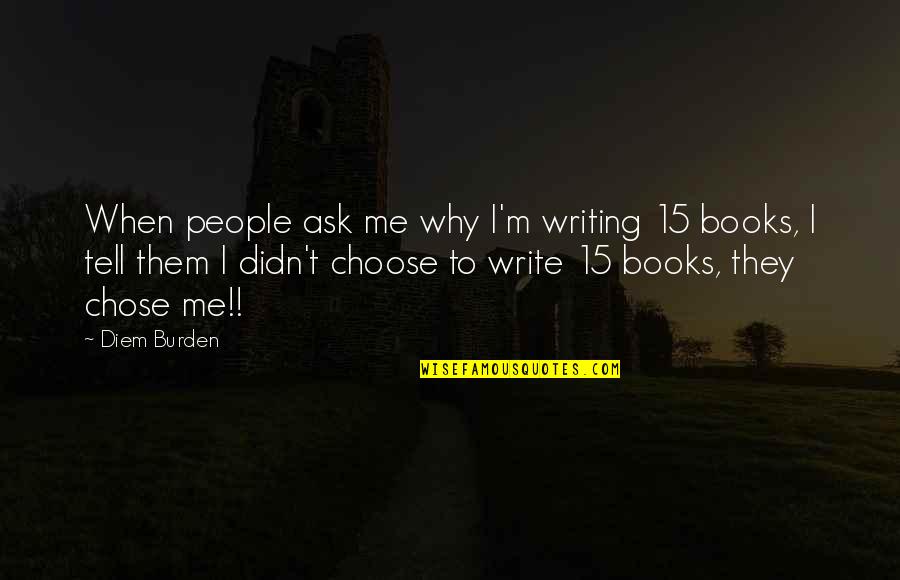 When people ask me why I'm writing 15 books, I tell them I didn't choose to write 15 books, they chose me!! —
Diem Burden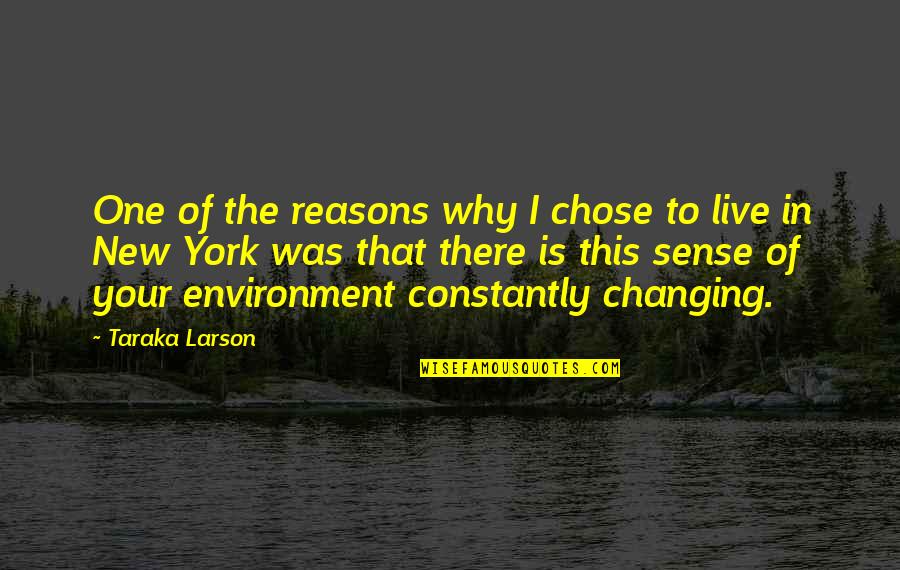 One of the reasons why I chose to live in New York was that there is this sense of your environment constantly changing. —
Taraka Larson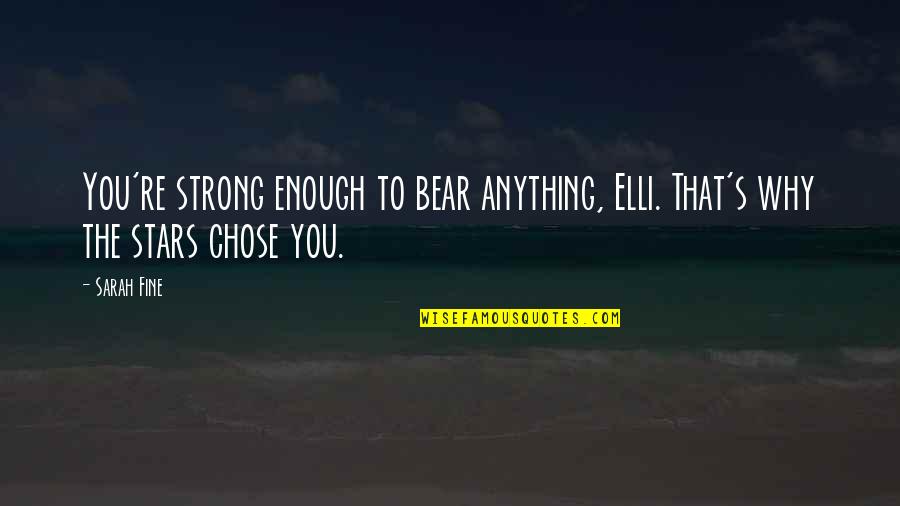 You're strong enough to bear anything, Elli. That's why the stars chose you. —
Sarah Fine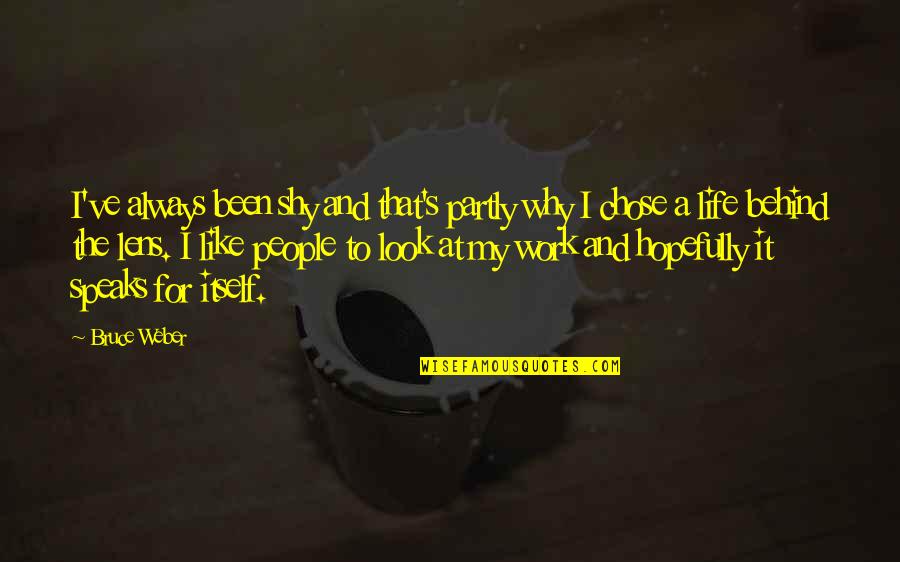 I've always been shy and that's partly why I chose a life behind the lens. I like people to look at my work and hopefully it speaks for itself. —
Bruce Weber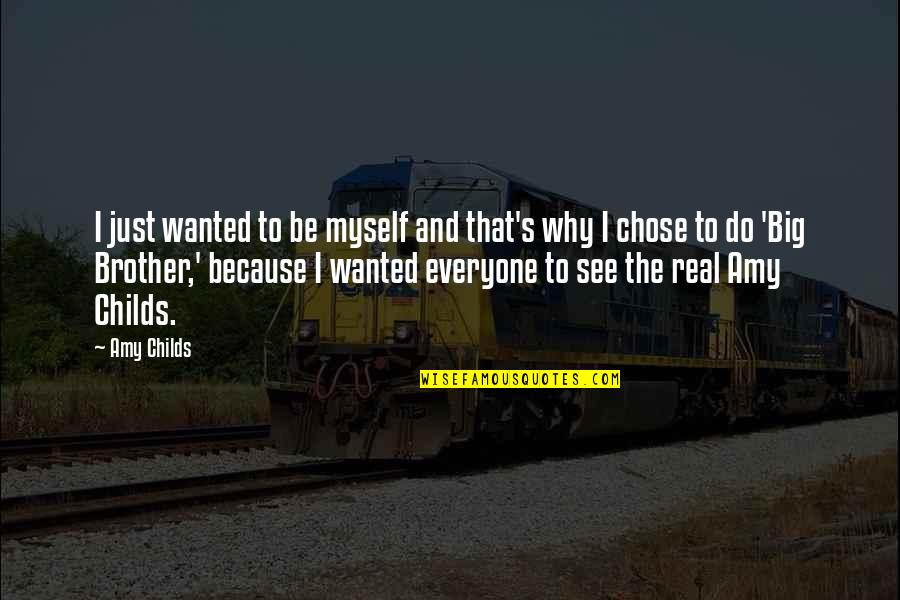 I just wanted to be myself and that's why I chose to do 'Big Brother,' because I wanted everyone to see the real Amy Childs. —
Amy Childs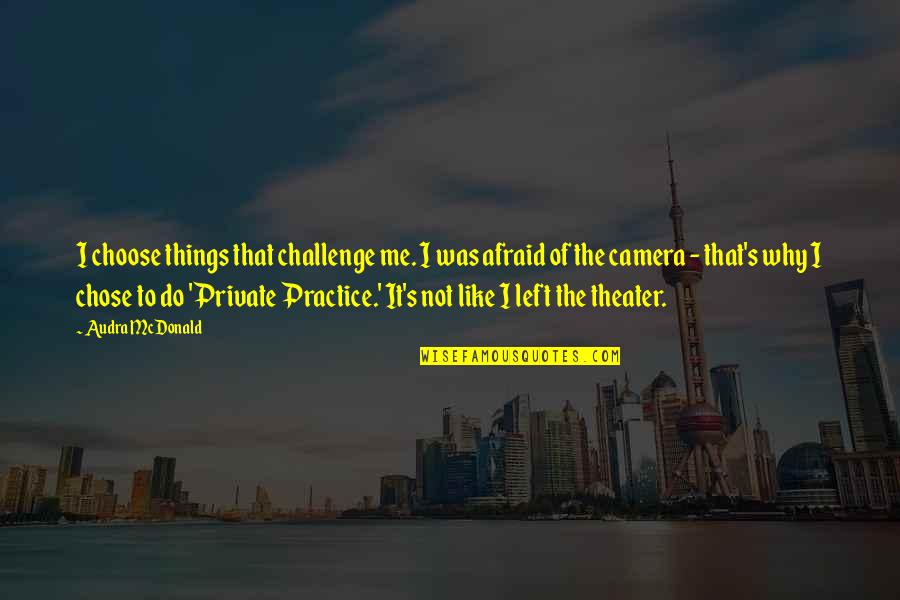 I choose things that challenge me. I was afraid of the camera - that's why I chose to do 'Private Practice.' It's not like I left the theater. —
Audra McDonald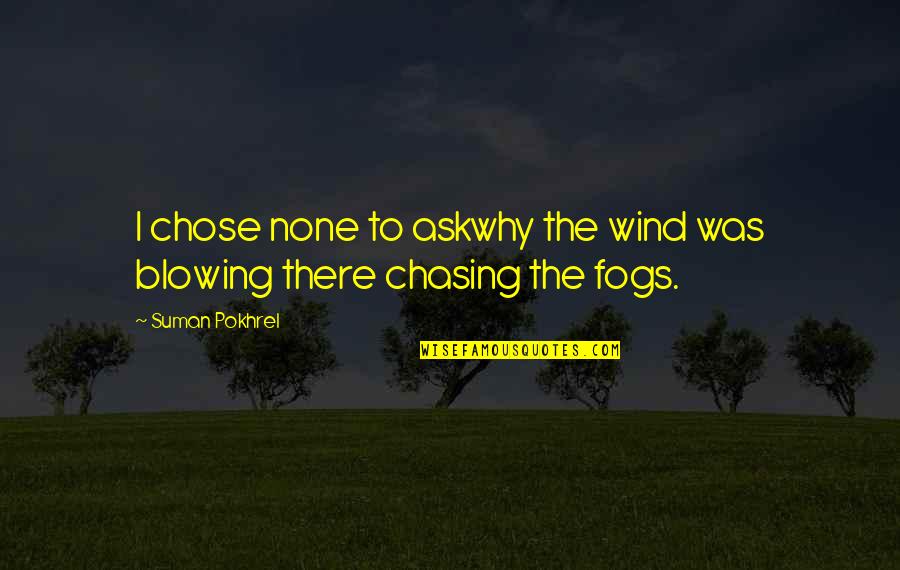 I chose none to ask
why the wind was blowing there
chasing the fogs. —
Suman Pokhrel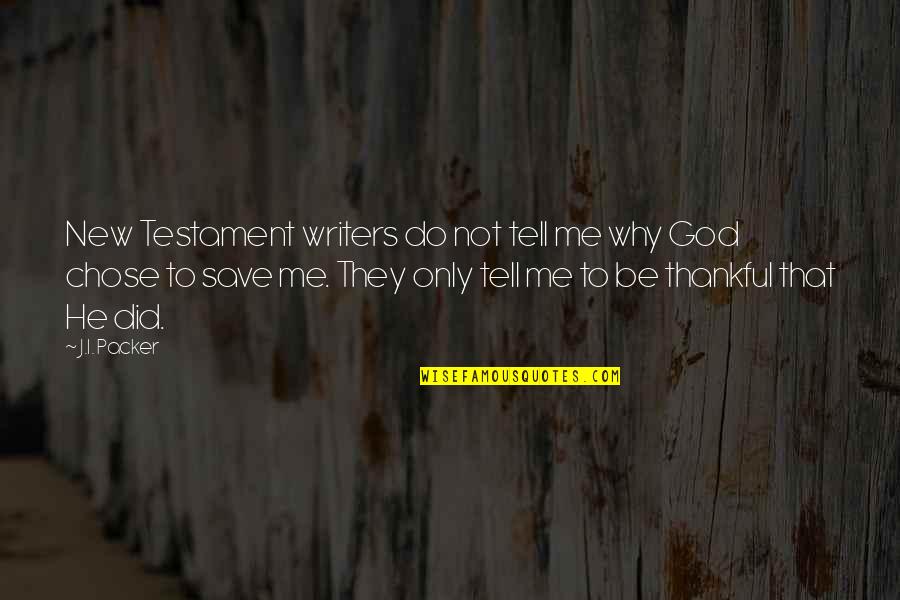 New Testament writers do not tell me why God chose to save me. They only tell me to be thankful that He did. —
J.I. Packer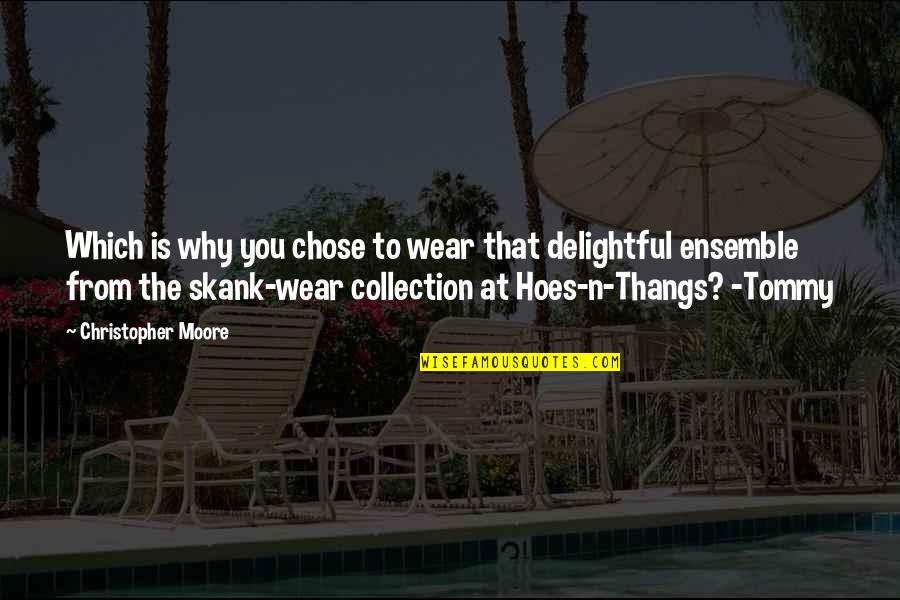 Which is why you chose to wear that delightful ensemble from the skank-wear collection at Hoes-n-Thangs? -Tommy —
Christopher Moore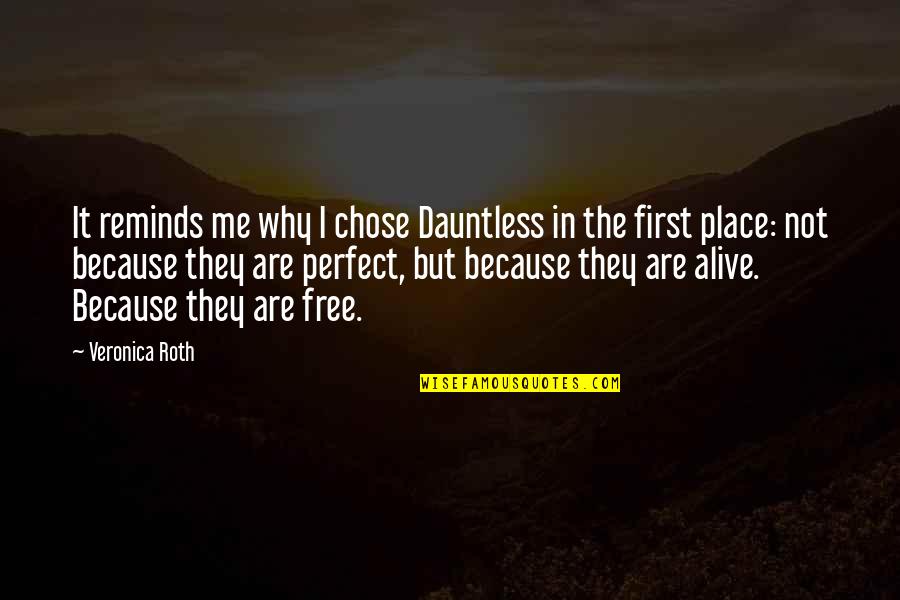 It reminds me why I chose Dauntless in the first place: not because they are perfect, but because they are alive. Because they are free. —
Veronica Roth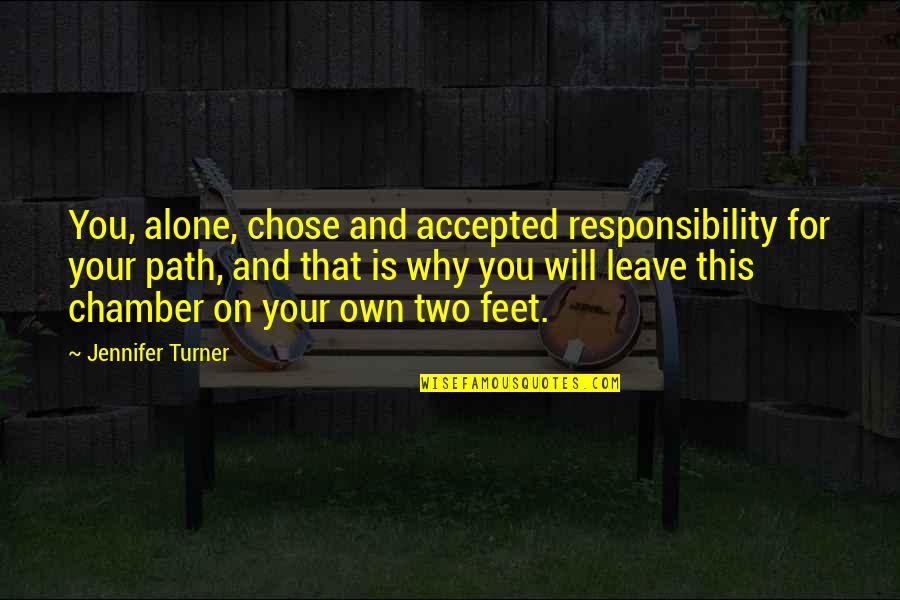 You, alone, chose and accepted responsibility for your path, and that is why you will leave this chamber on your own two feet. —
Jennifer Turner
Now i remember why I chose Dauntless. Not because they were brave or anything. But because they were free. —
Veronica Roth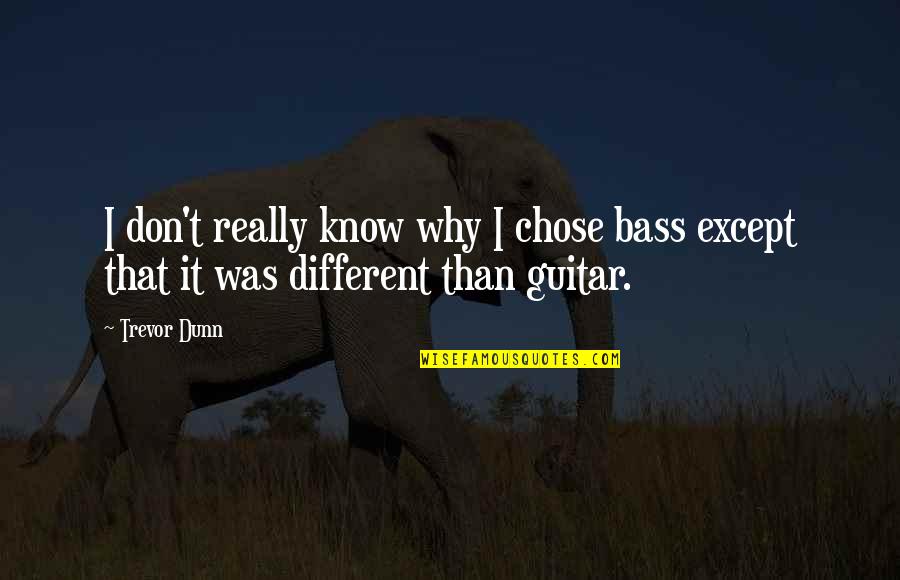 I don't really know why I chose bass except that it was different than guitar. —
Trevor Dunn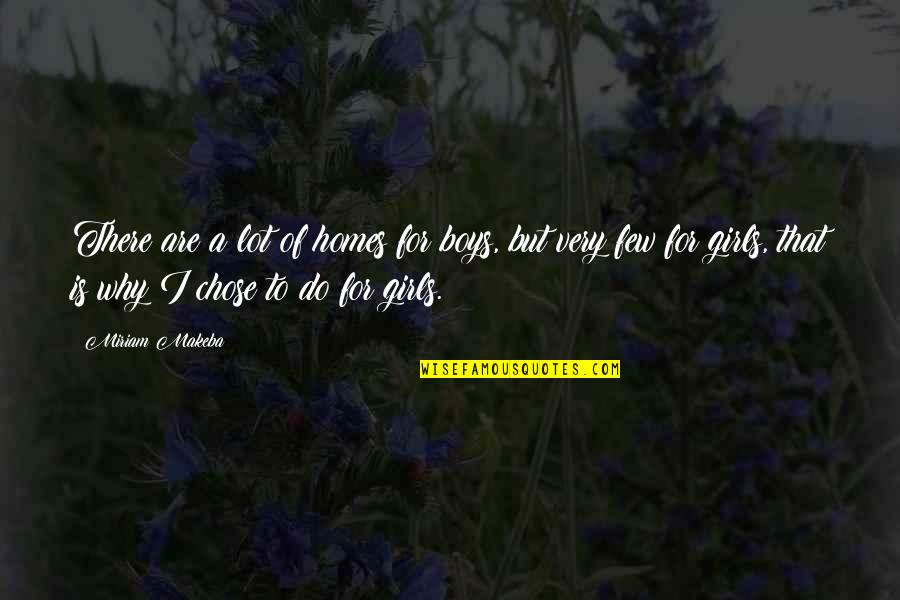 There are a lot of homes for boys, but very few for girls, that is why I chose to do for girls. —
Miriam Makeba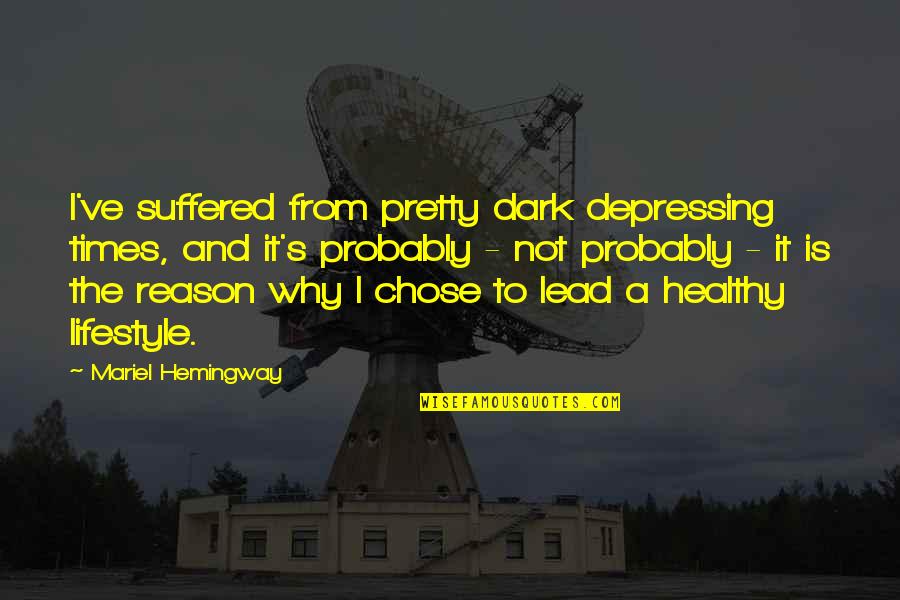 I've suffered from pretty dark depressing times, and it's probably - not probably - it is the reason why I chose to lead a healthy lifestyle. —
Mariel Hemingway