Where Is The Humanity Quotes
Collection of top 49 famous quotes about Where Is The Humanity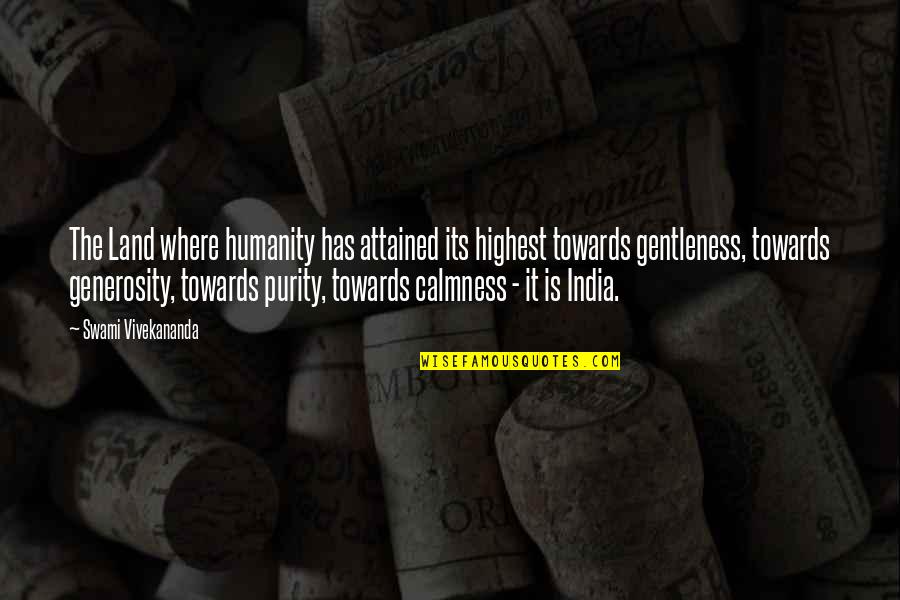 The Land where humanity has attained its highest towards gentleness, towards generosity, towards purity, towards calmness - it is India.
—
Swami Vivekananda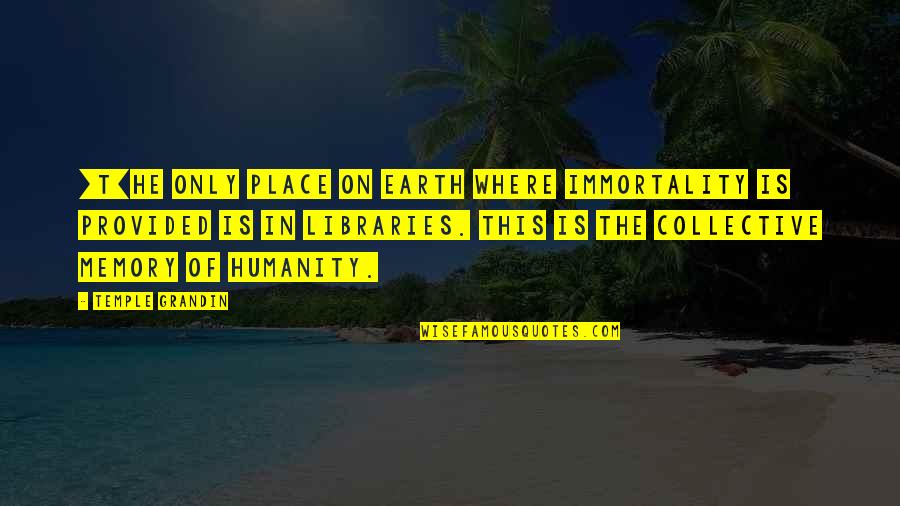 [T]he only place on earth where immortality is provided is in libraries. This is the collective memory of humanity.
—
Temple Grandin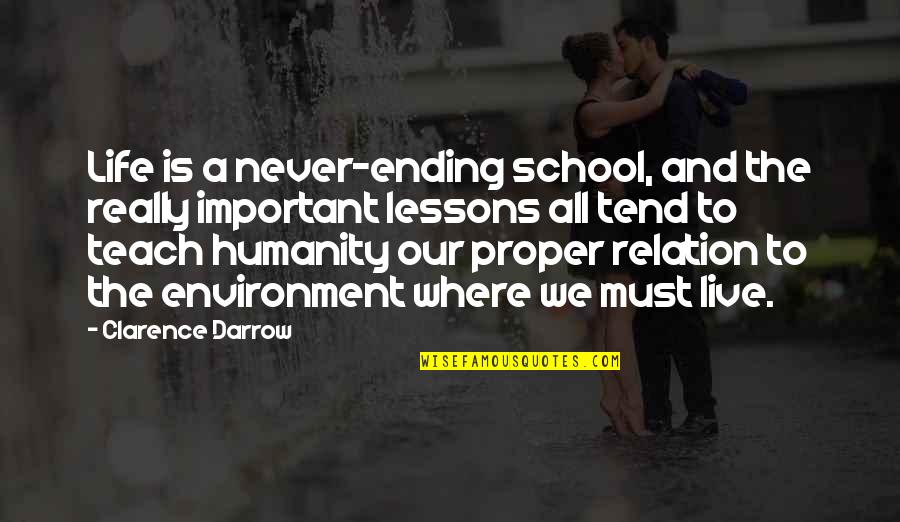 Life is a never-ending school, and the really important lessons all tend to teach humanity our proper relation to the environment where we must live.
—
Clarence Darrow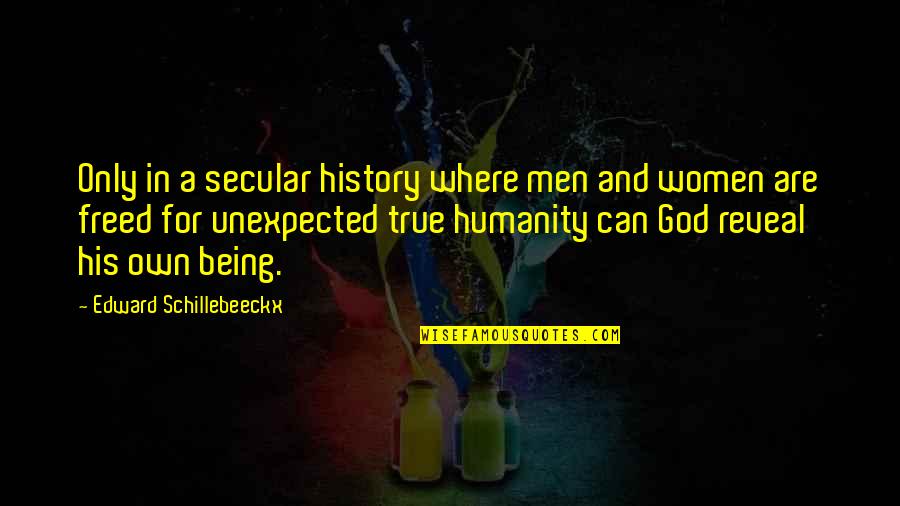 Only in a secular history where men and women are freed for unexpected true humanity can God reveal his own being.
—
Edward Schillebeeckx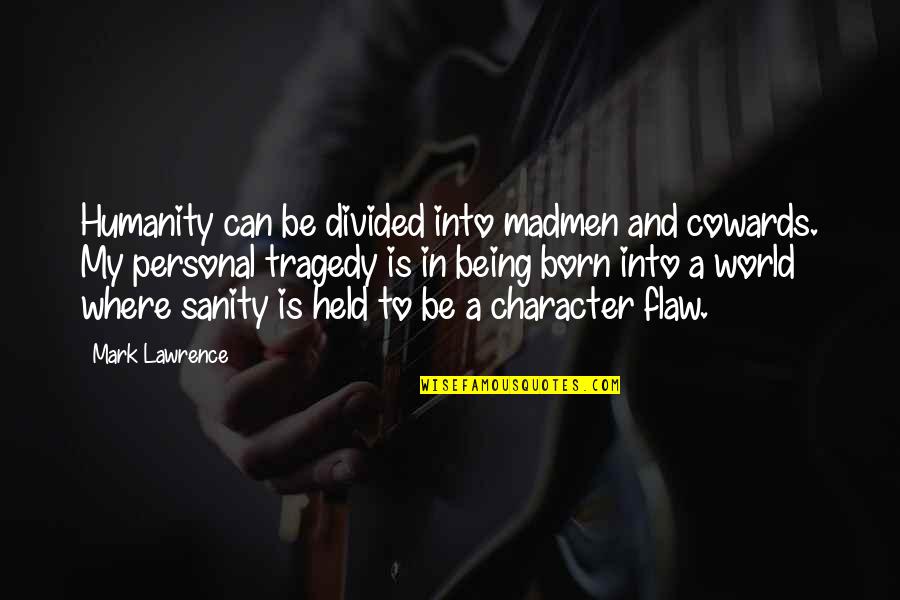 Humanity can be divided into madmen and cowards. My personal tragedy is in being born into a world where sanity is held to be a character flaw.
—
Mark Lawrence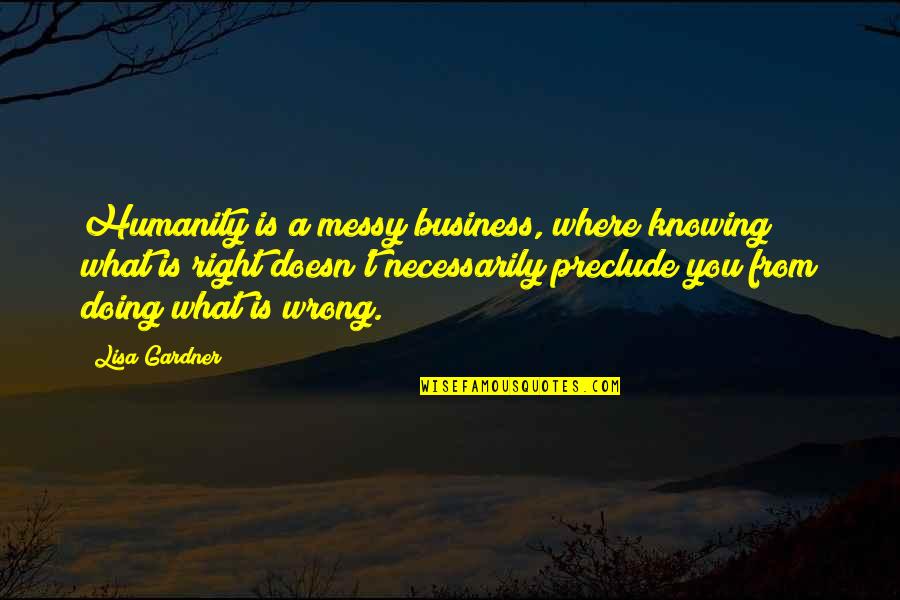 Humanity is a messy business, where knowing what is right doesn't necessarily preclude you from doing what is wrong.
—
Lisa Gardner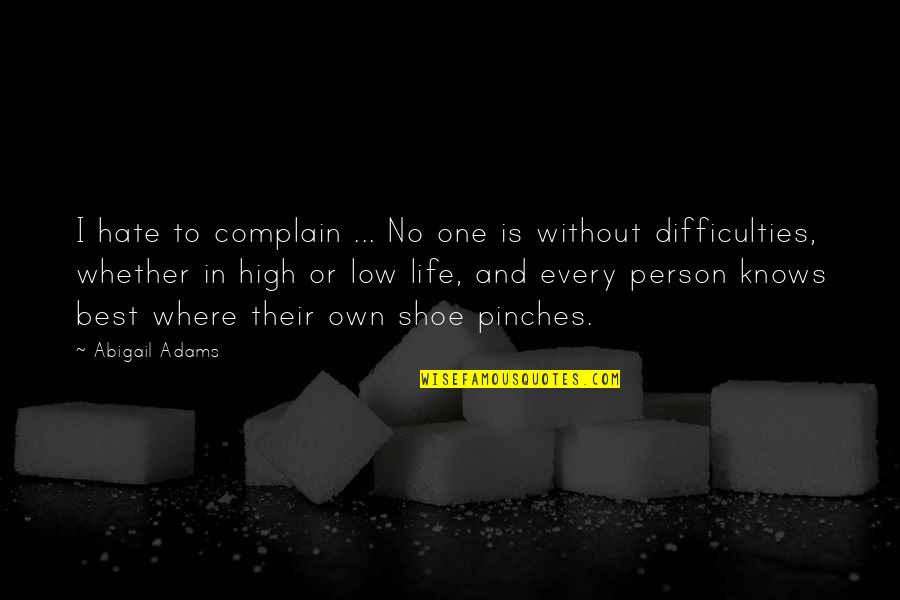 I hate to complain ... No one is without difficulties, whether in high or low life, and every person knows best where their own shoe pinches.
—
Abigail Adams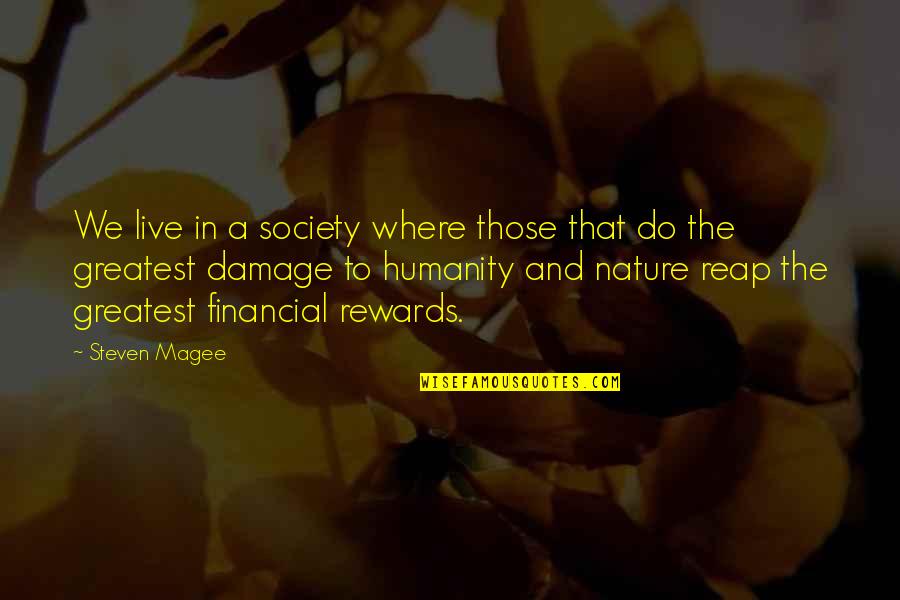 We live in a society where those that do the greatest damage to humanity and nature reap the greatest financial rewards.
—
Steven Magee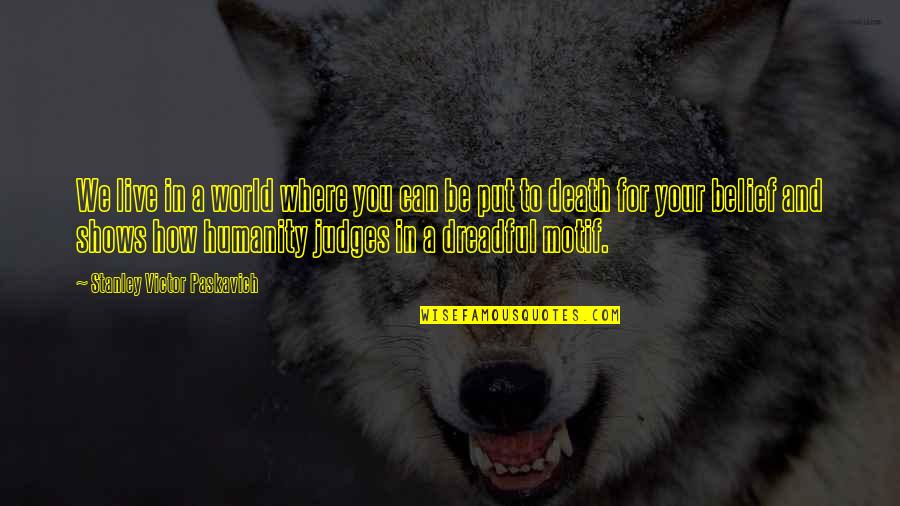 We live in a world where you can be put to death for your belief and shows how humanity judges in a dreadful motif.
—
Stanley Victor Paskavich
History was always the subject that I loved the most, and I felt it gave me the deepest sense of our humanity and who we are and where we're going.
—
Julia Bacha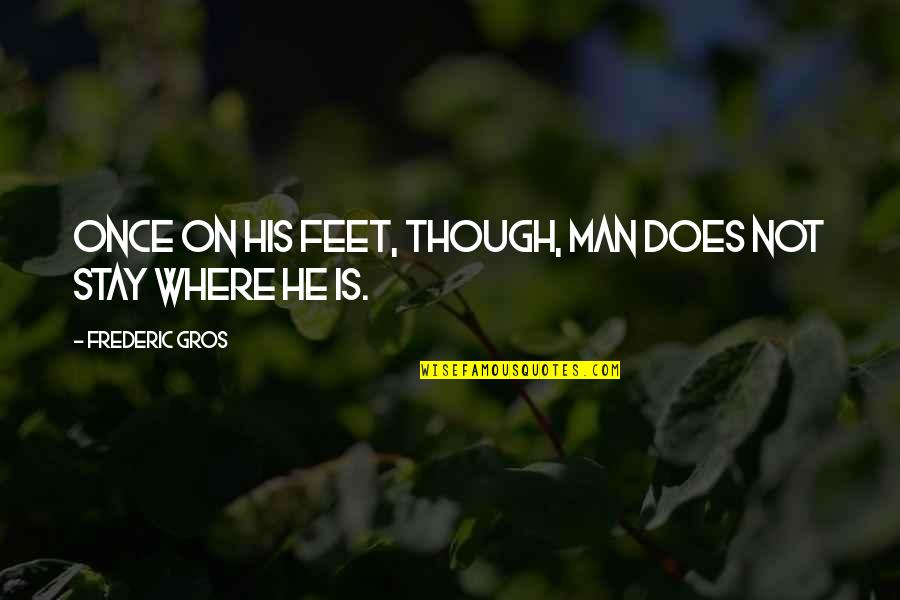 Once on his feet, though, man does not stay where he is.
—
Frederic Gros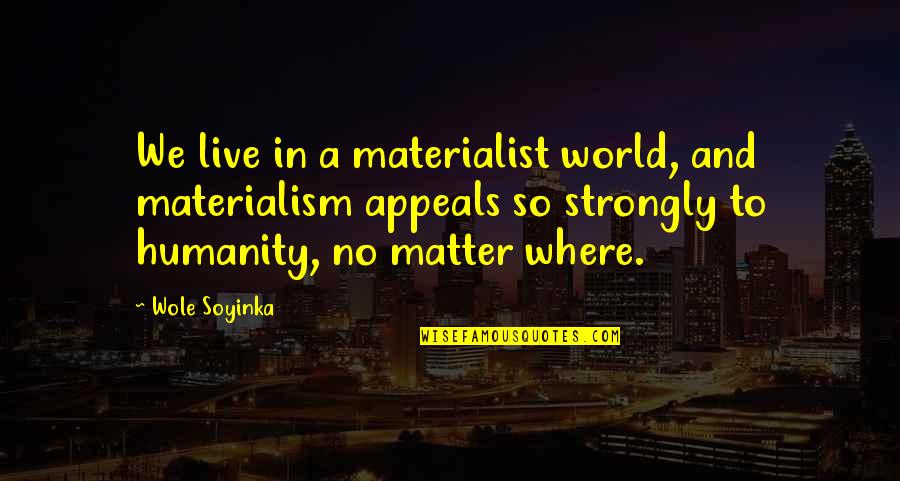 We live in a materialist world, and materialism appeals so strongly to humanity, no matter where.
—
Wole Soyinka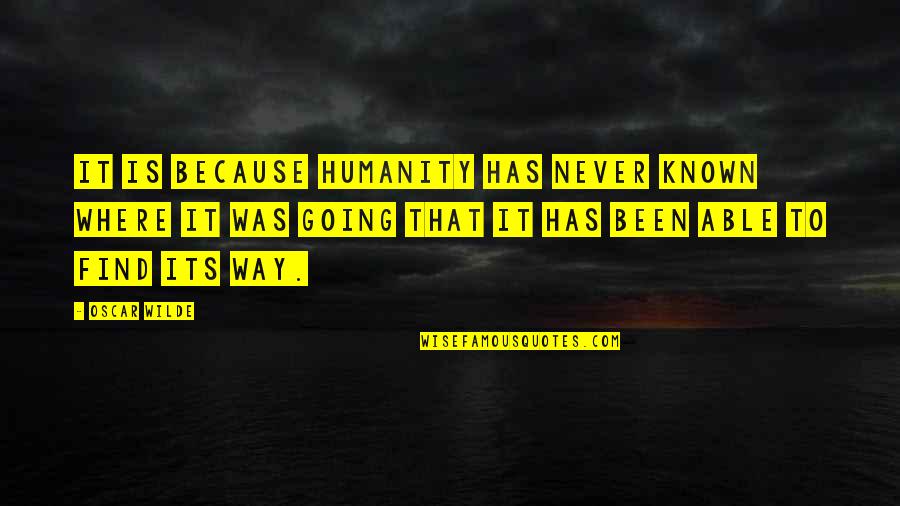 It is because Humanity has never known where it was going that it has been able to find its way.
—
Oscar Wilde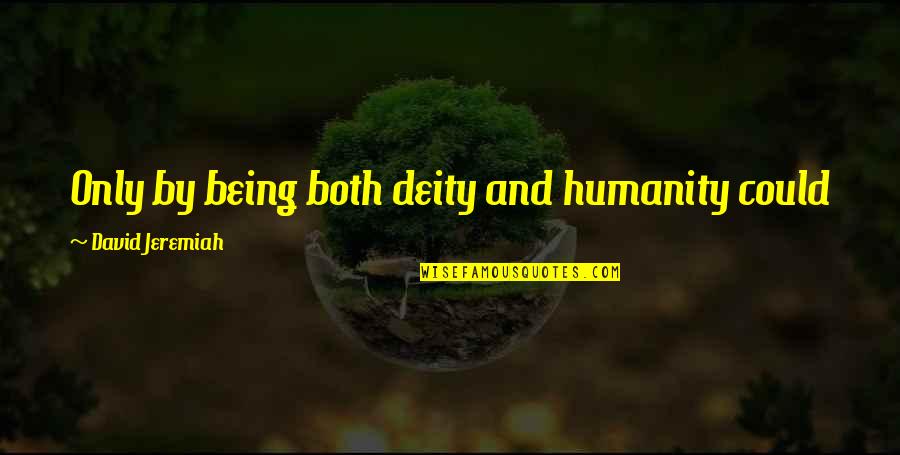 Only by being both deity and humanity could Jesus Christ bridge the gap between where God is.
—
David Jeremiah
Relationships are where we humans get our greatest education. —
Pamela Cummins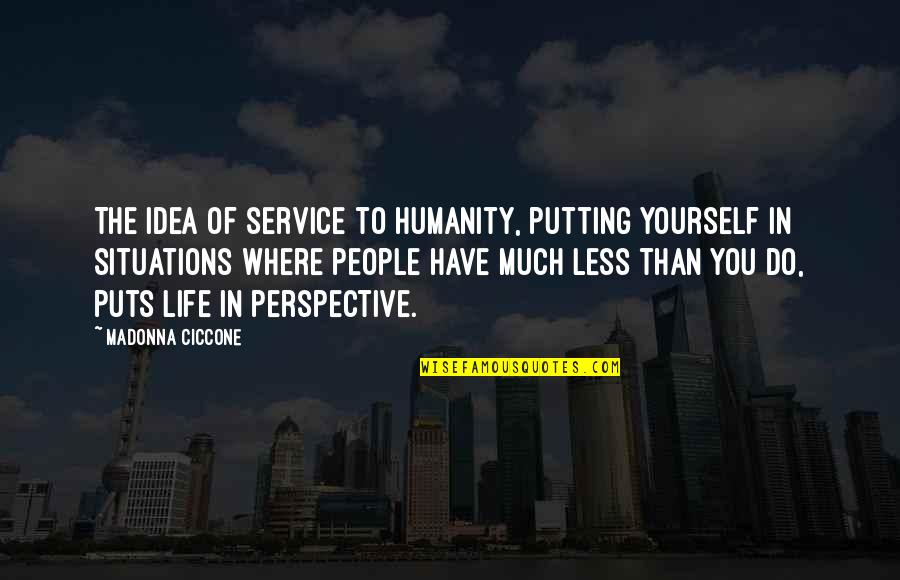 The idea of service to humanity, putting yourself in situations where people have much less than you do, puts life in perspective. —
Madonna Ciccone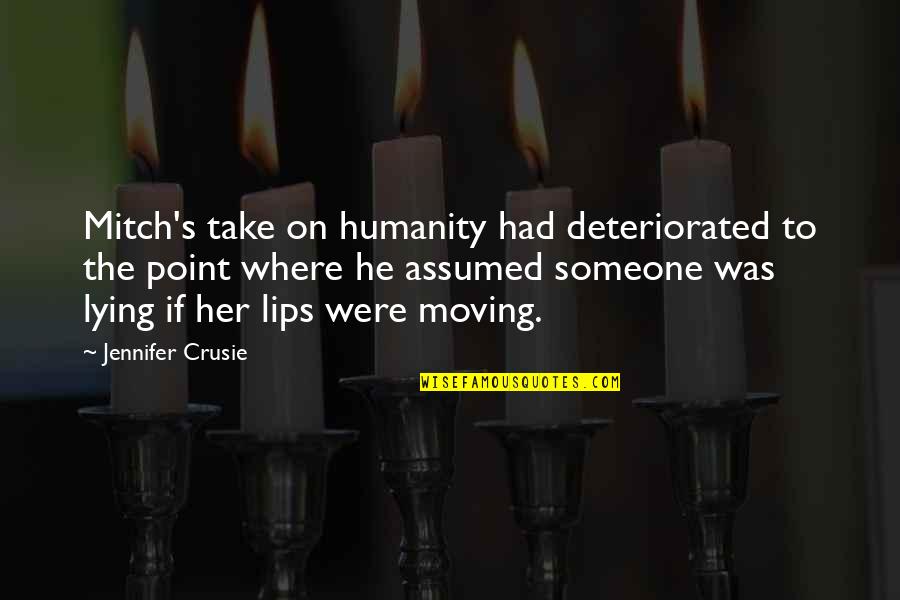 Mitch's take on humanity had deteriorated to the point where he assumed someone was lying if her lips were moving. —
Jennifer Crusie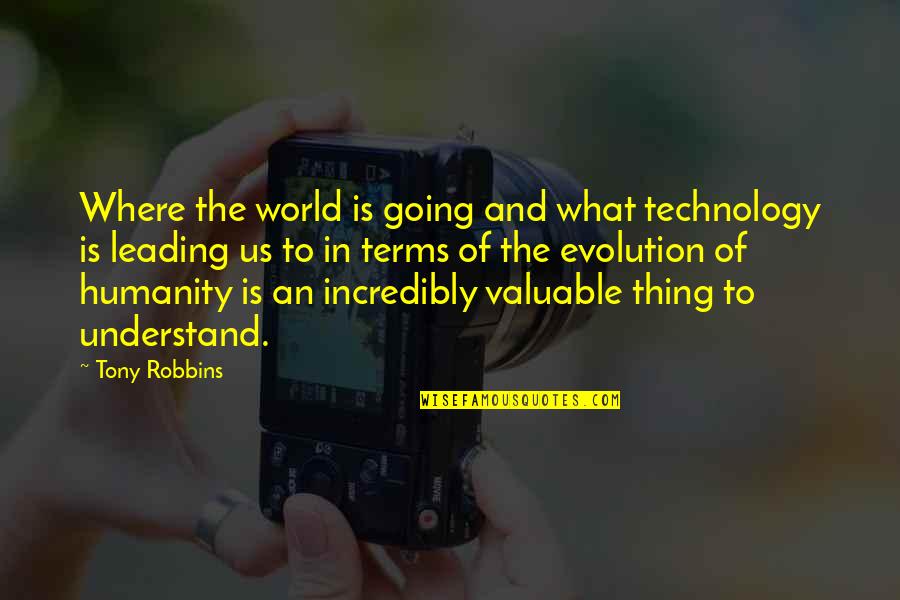 Where the world is going and what technology is leading us to in terms of the evolution of humanity is an incredibly valuable thing to understand. —
Tony Robbins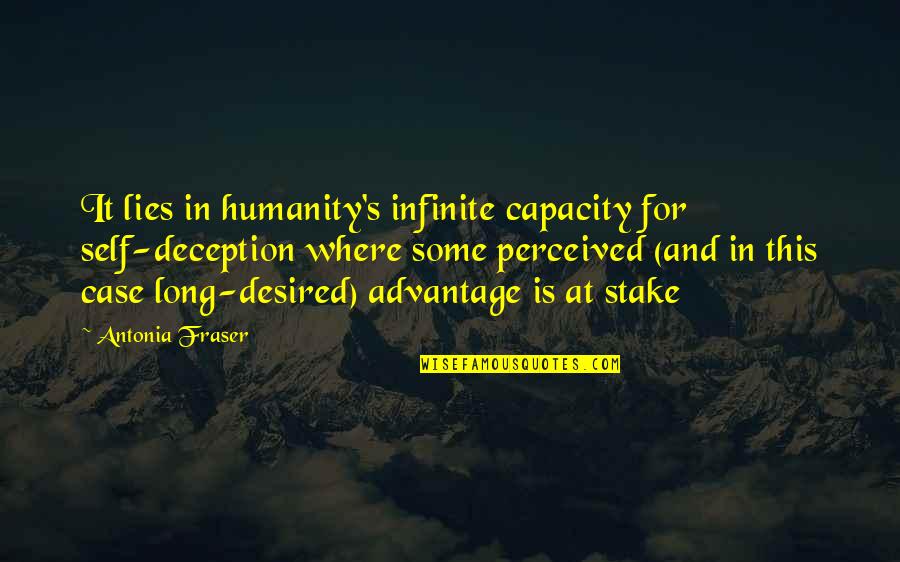 It lies in humanity's infinite capacity for self-deception where some perceived (and in this case long-desired) advantage is at stake —
Antonia Fraser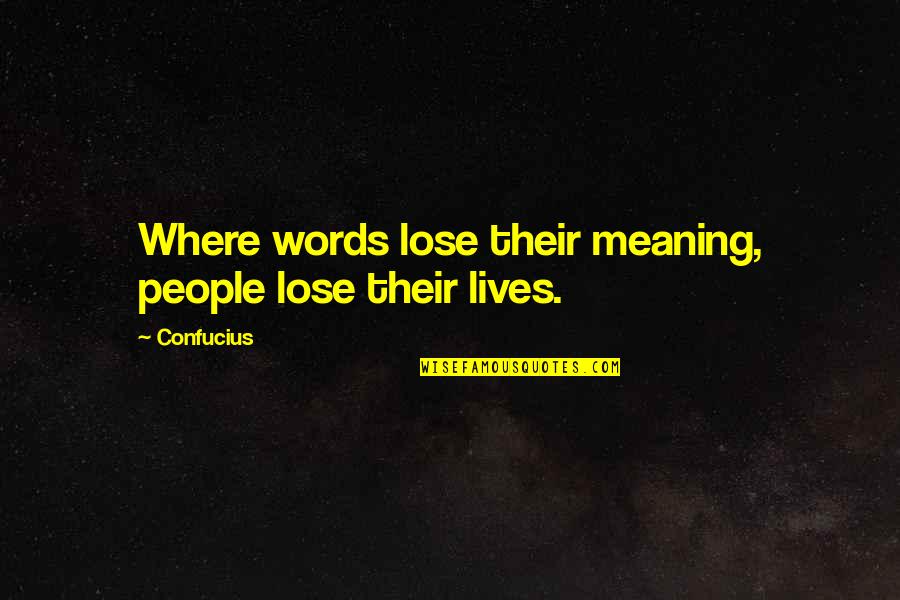 Where words lose their meaning, people lose their lives. —
Confucius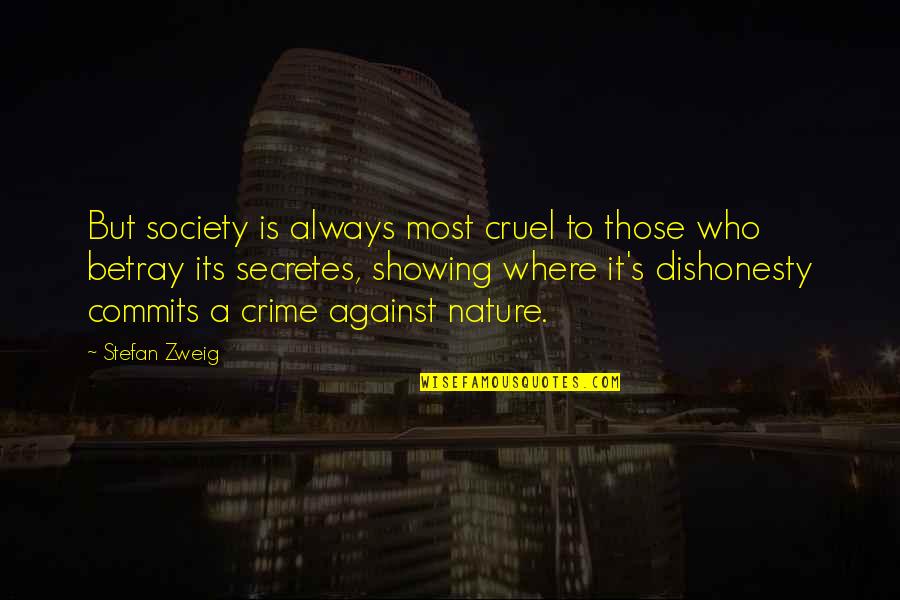 But society is always most cruel to those who betray its secretes, showing where it's dishonesty commits a crime against nature. —
Stefan Zweig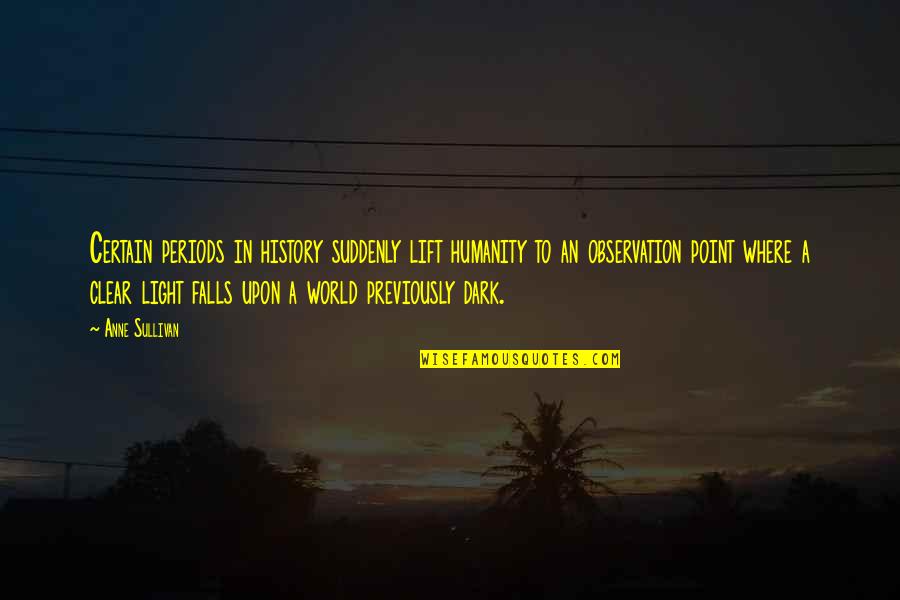 Certain periods in history suddenly lift humanity to an observation point where a clear light falls upon a world previously dark. —
Anne Sullivan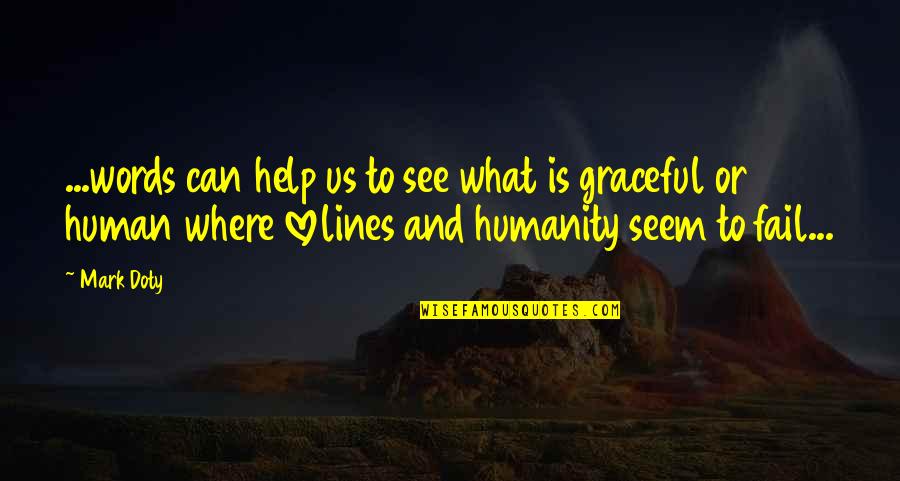 ...words can help us to see what is graceful or human where lovelines and humanity seem to fail... —
Mark Doty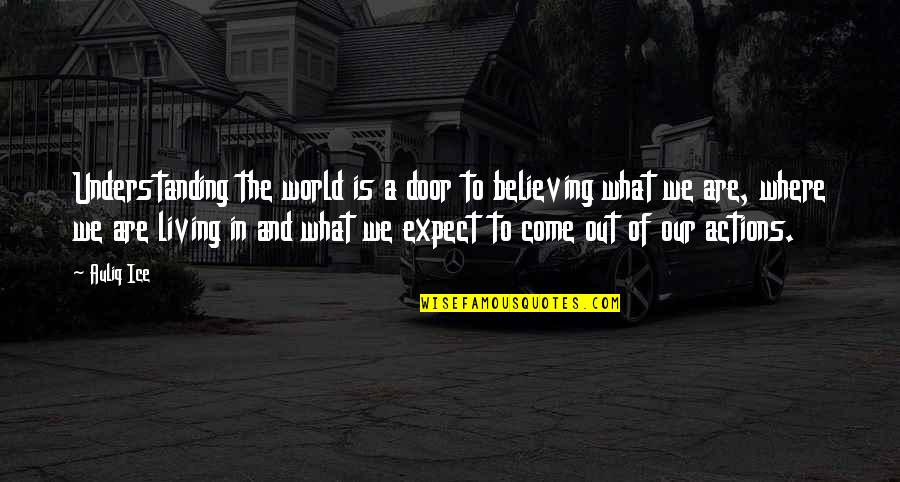 Understanding the world is a door to believing what we are, where we are living in and what we expect to come out of our actions. —
Auliq Ice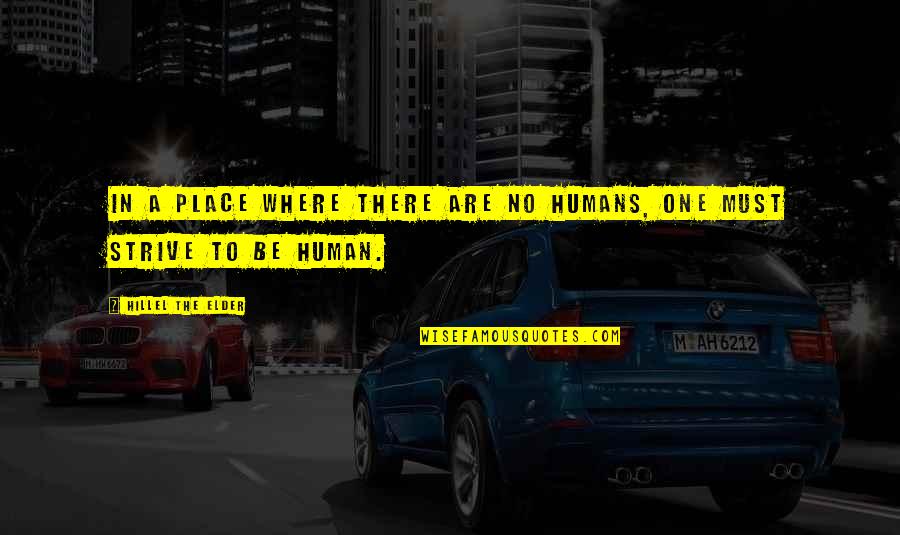 In a place where there are no humans, one must strive to be human. —
Hillel The Elder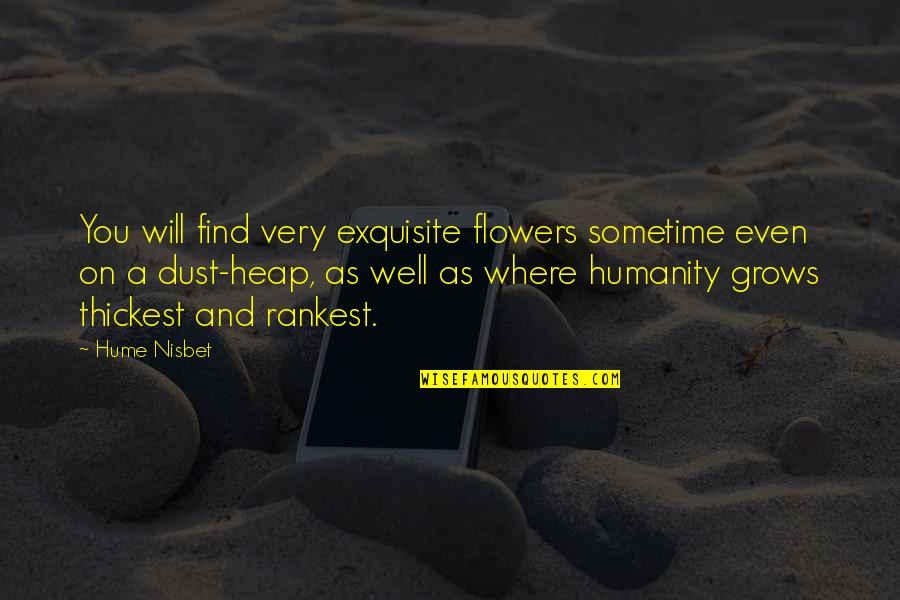 You will find very exquisite flowers sometime even on a dust-heap, as well as where humanity grows thickest and rankest. —
Hume Nisbet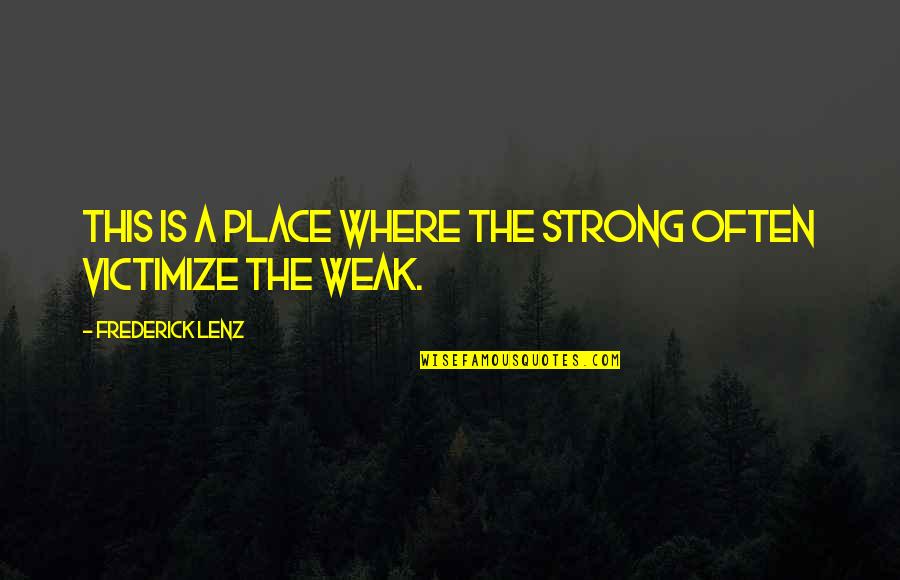 This is a place where the strong often victimize the weak. —
Frederick Lenz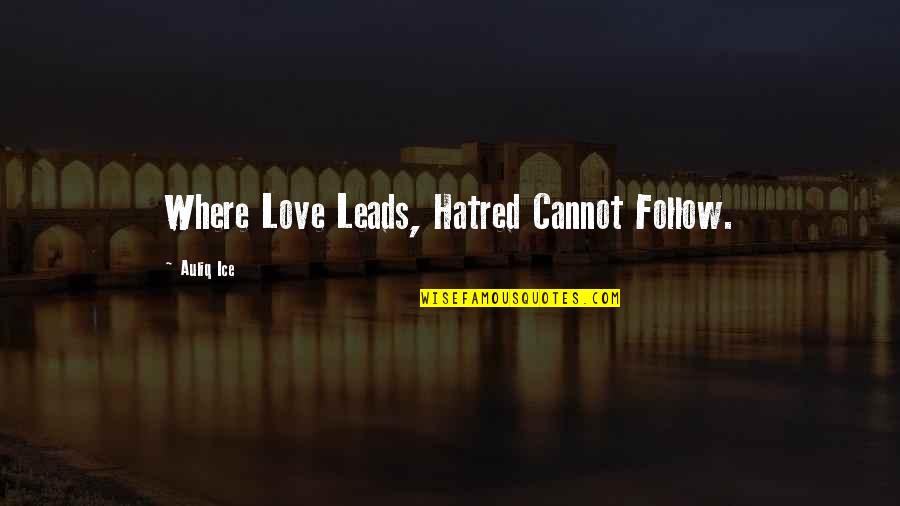 Where Love Leads, Hatred Cannot Follow. —
Auliq Ice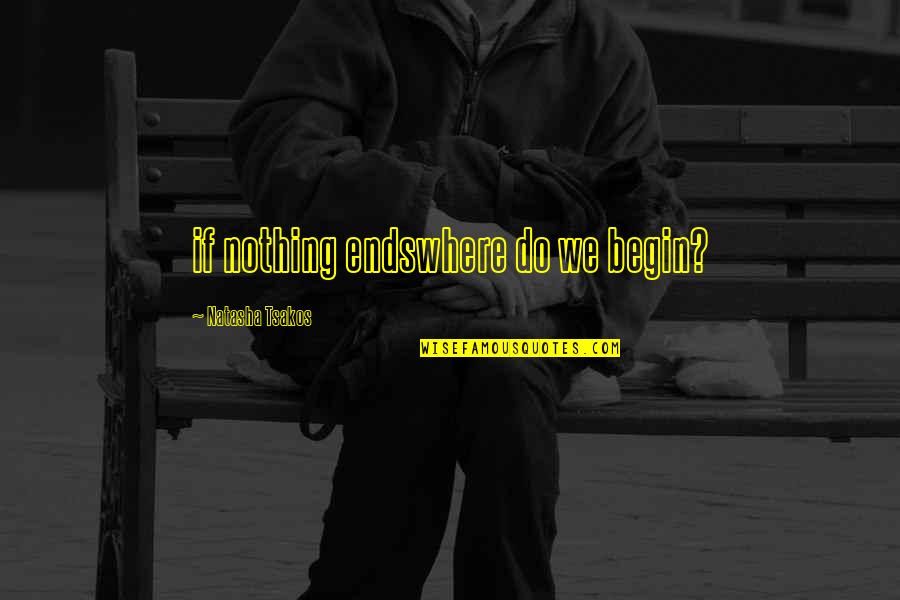 if nothing ends
where do we begin? —
Natasha Tsakos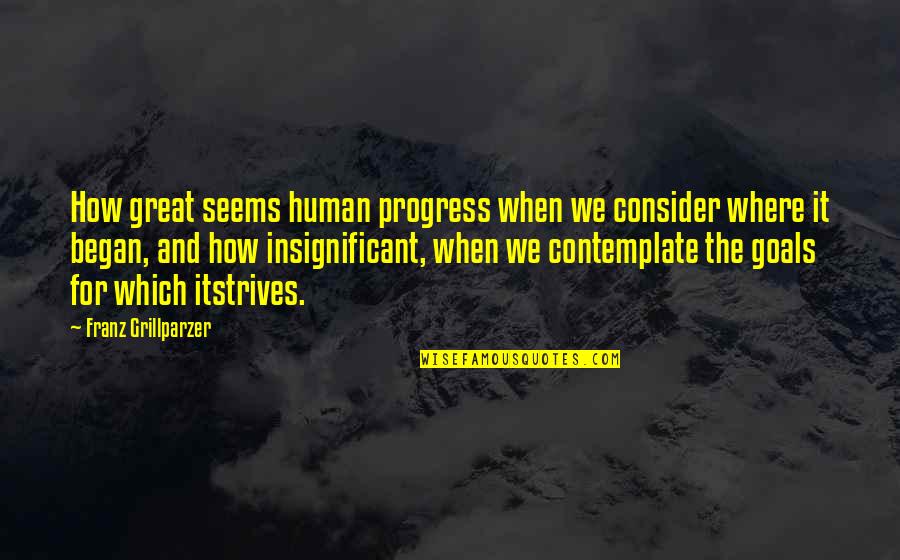 How great seems human progress when we consider where it began, and how insignificant, when we contemplate the goals for which itstrives. —
Franz Grillparzer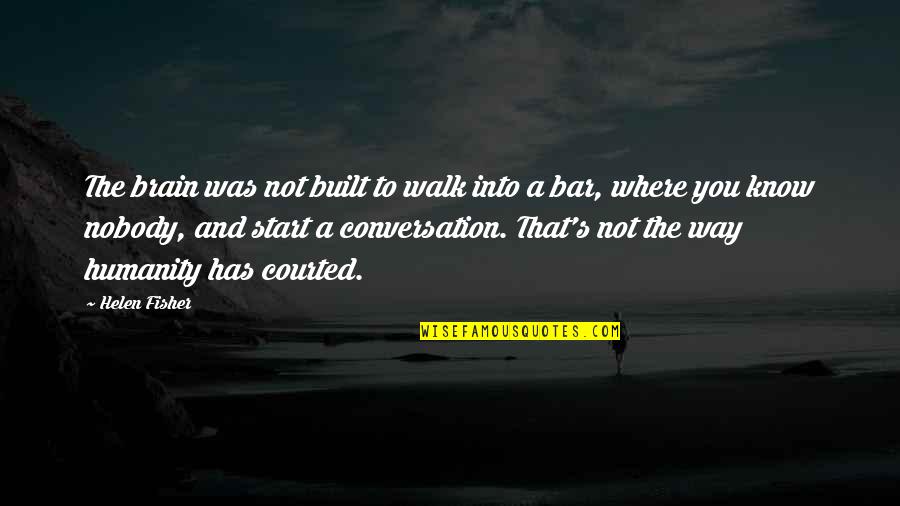 The brain was not built to walk into a bar, where you know nobody, and start a conversation. That's not the way humanity has courted. —
Helen Fisher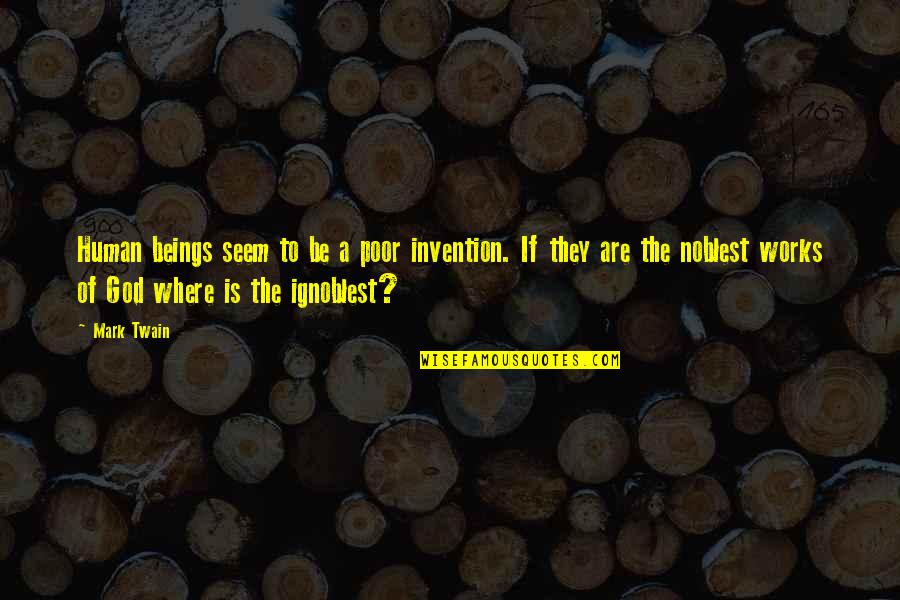 Human beings seem to be a poor invention. If they are the noblest works of God where is the ignoblest? —
Mark Twain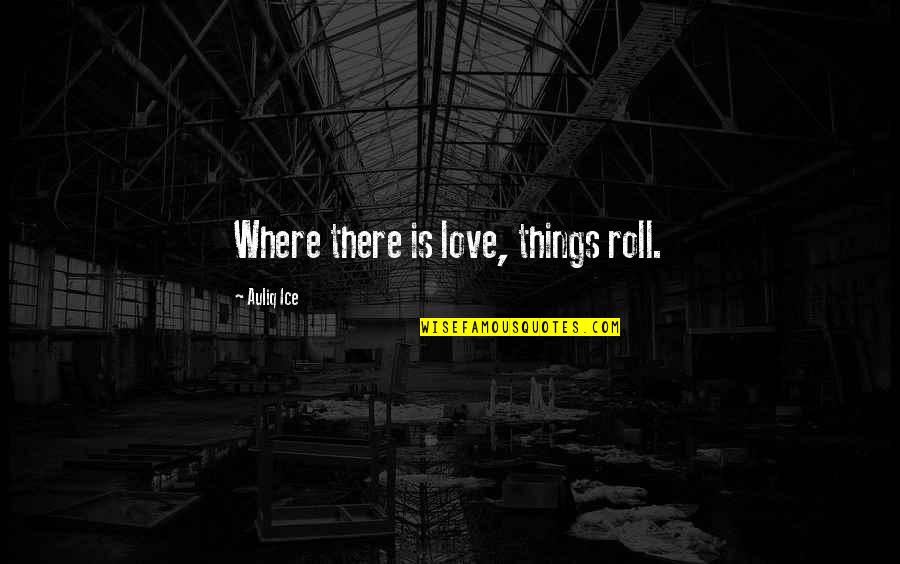 Where there is love, things roll. —
Auliq Ice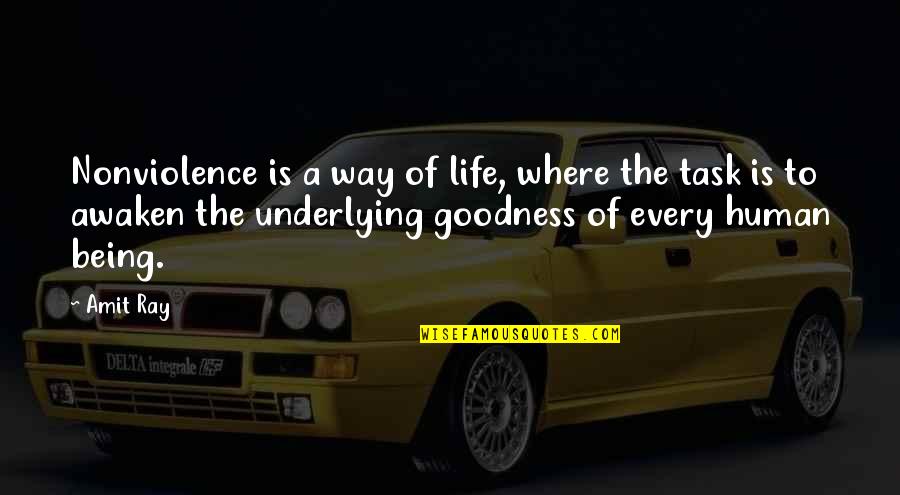 Nonviolence is a way of life, where the task is to awaken the underlying goodness of every human being. —
Amit Ray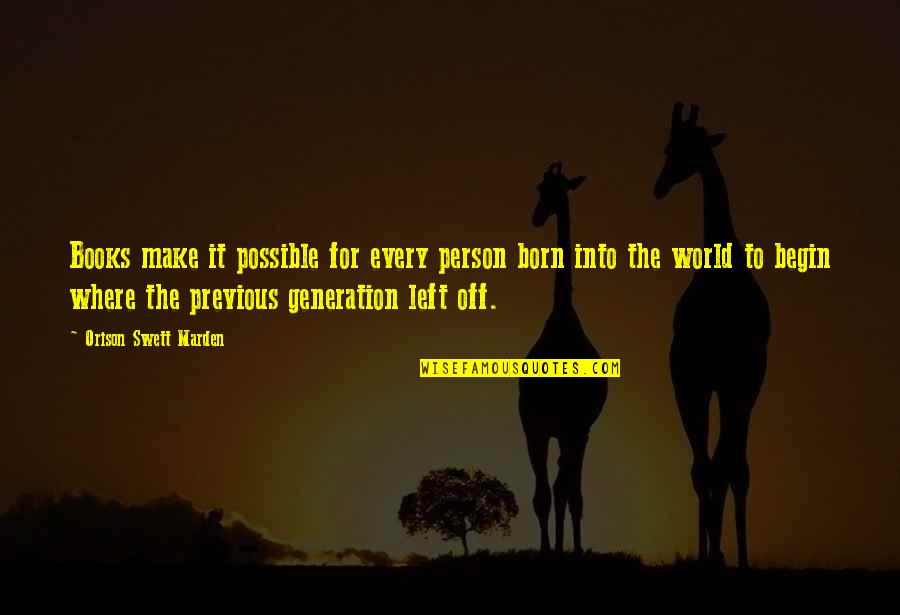 Books make it possible for every person born into the world to begin where the previous generation left off. —
Orison Swett Marden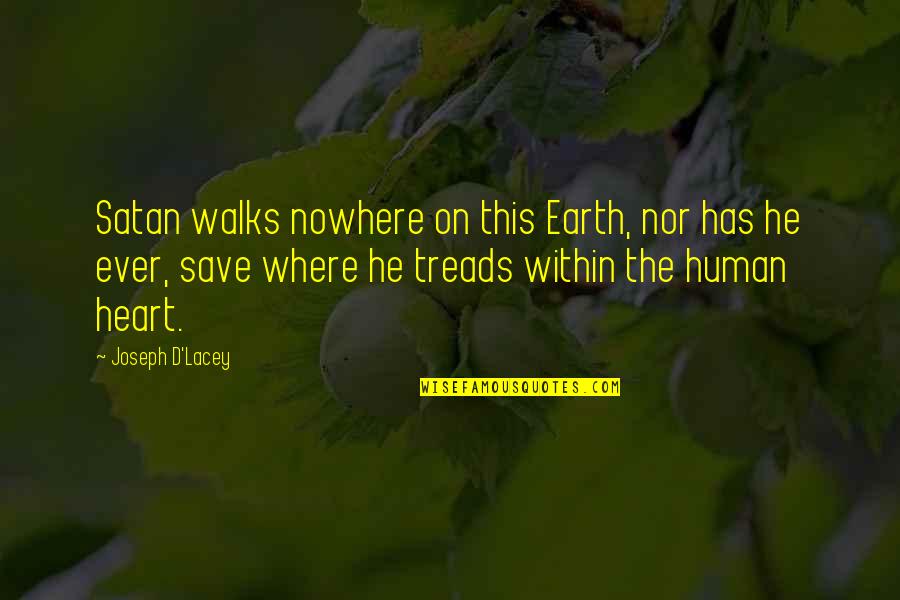 Satan walks nowhere on this Earth, nor has he ever, save where he treads within the human heart. —
Joseph D'Lacey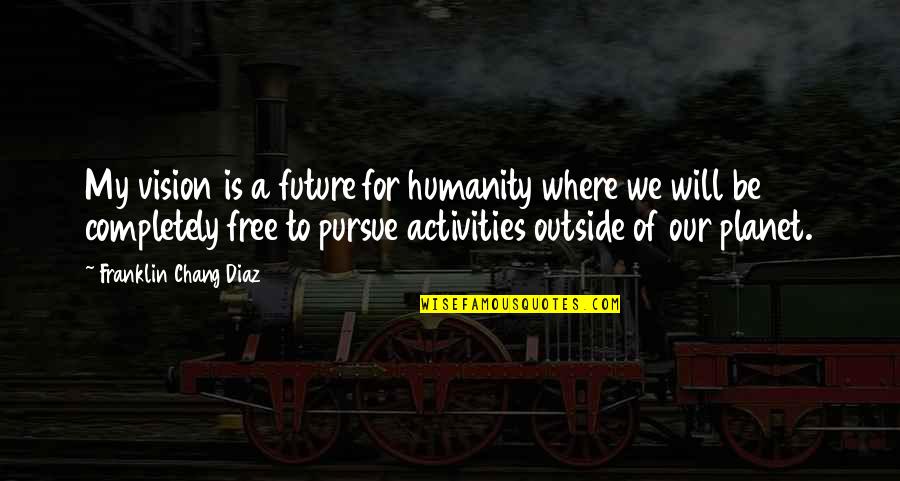 My vision is a future for humanity where we will be completely free to pursue activities outside of our planet. —
Franklin Chang Diaz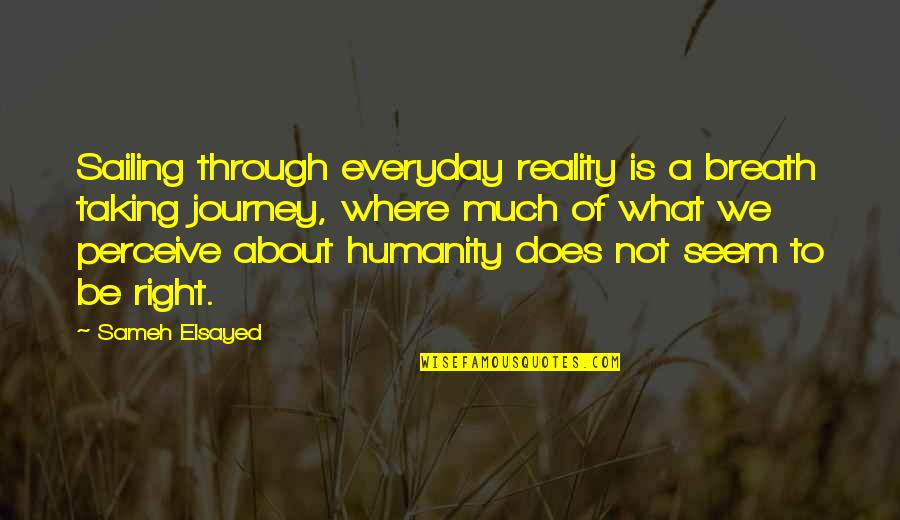 Sailing through everyday reality is a breath taking journey, where much of what we perceive about humanity does not seem to be right. —
Sameh Elsayed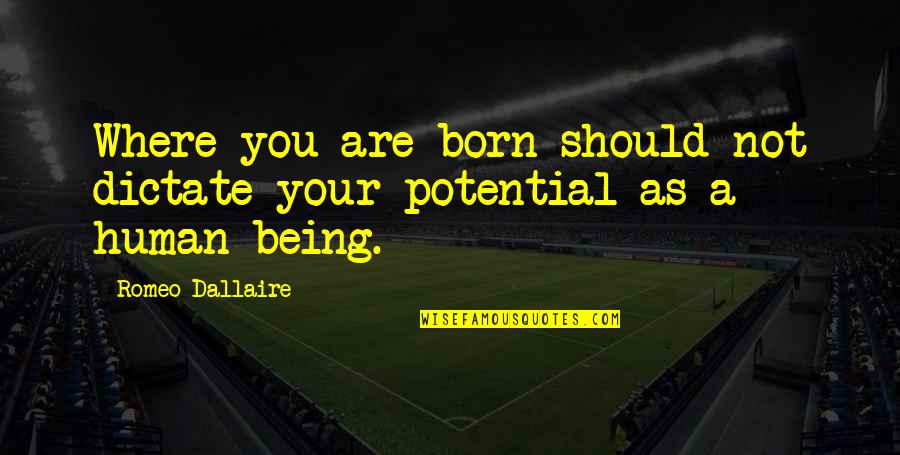 Where you are born should not dictate your potential as a human being. —
Romeo Dallaire
We live in a world where black humanity is a relatively new idea. —
Marc Lamont Hill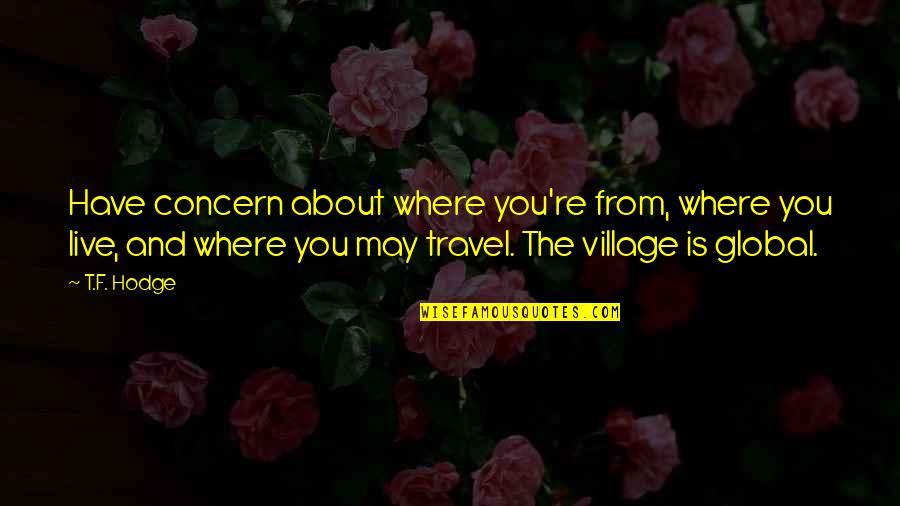 Have concern about where you're from, where you live, and where you may travel. The village is global. —
T.F. Hodge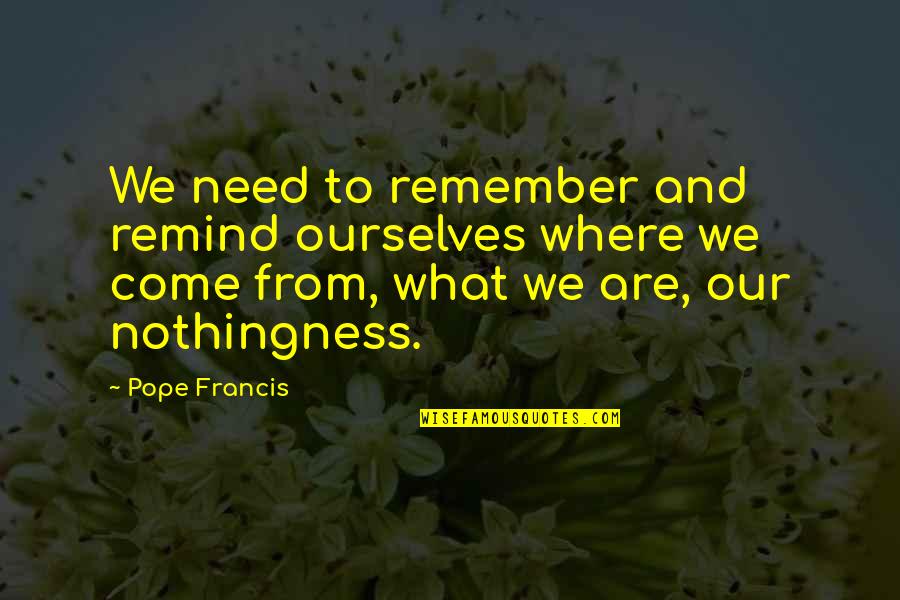 We need to remember and remind ourselves where we come from, what we are, our nothingness. —
Pope Francis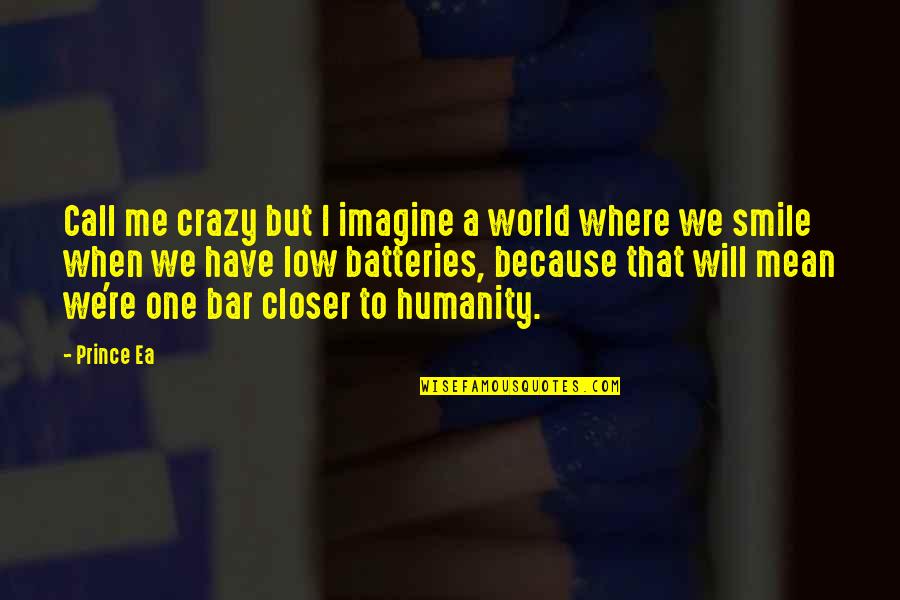 Call me crazy but I imagine a world where we smile when we have low batteries, because that will mean we're one bar closer to humanity. —
Prince Ea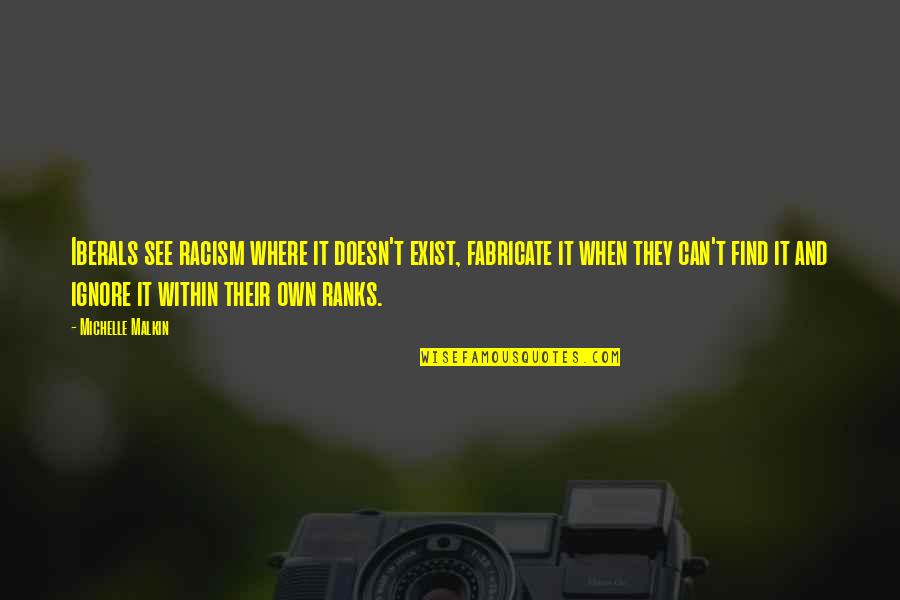 Iberals see racism where it doesn't exist, fabricate it when they can't find it and ignore it within their own ranks. —
Michelle Malkin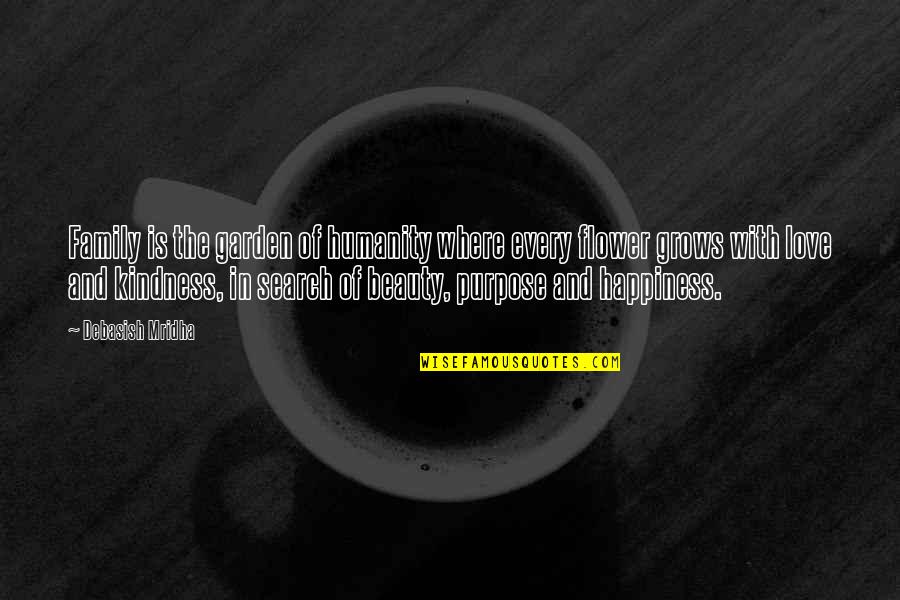 Family is the garden of humanity where every flower grows with love and kindness, in search of beauty, purpose and happiness. —
Debasish Mridha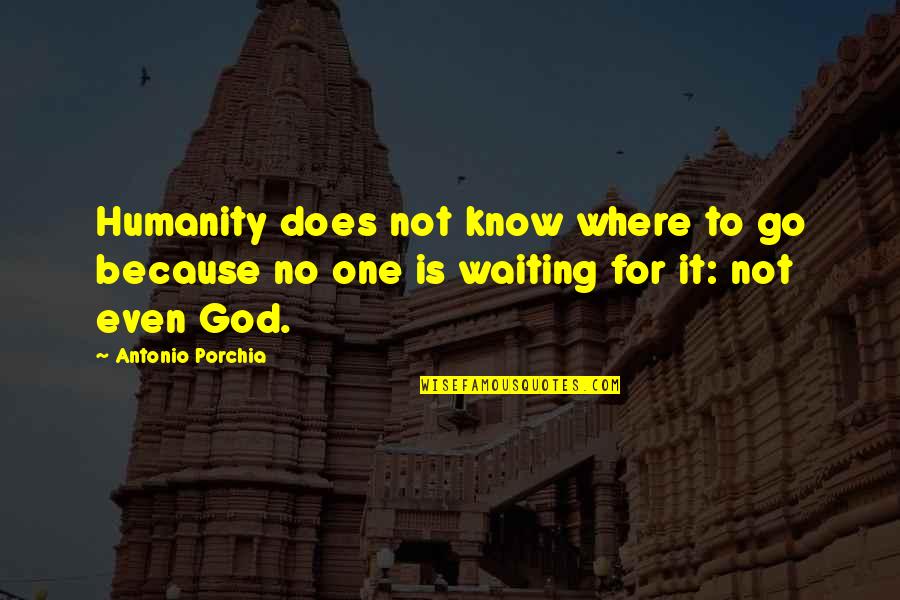 Humanity does not know where to go because no one is waiting for it: not even God. —
Antonio Porchia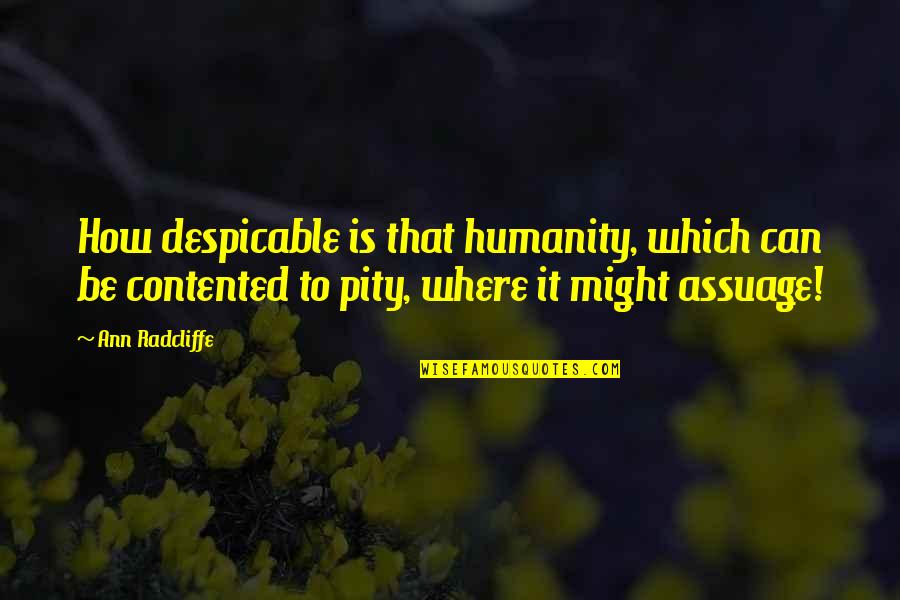 How despicable is that humanity, which can be contented to pity, where it might assuage! —
Ann Radcliffe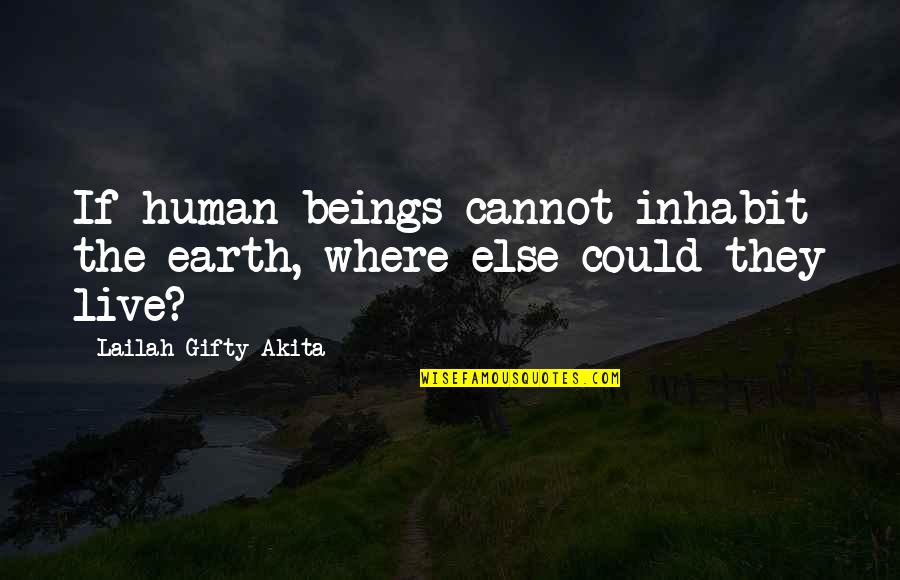 If human beings cannot inhabit the earth, where else could they live? —
Lailah Gifty Akita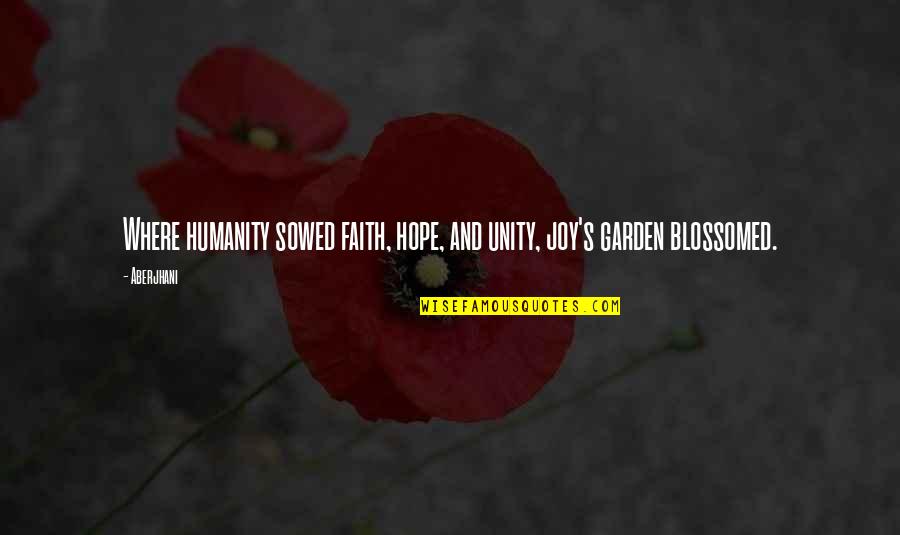 Where humanity sowed faith, hope, and unity, joy's garden blossomed. —
Aberjhani