We Fear Rejection Quotes
Collection of top 28 famous quotes about We Fear Rejection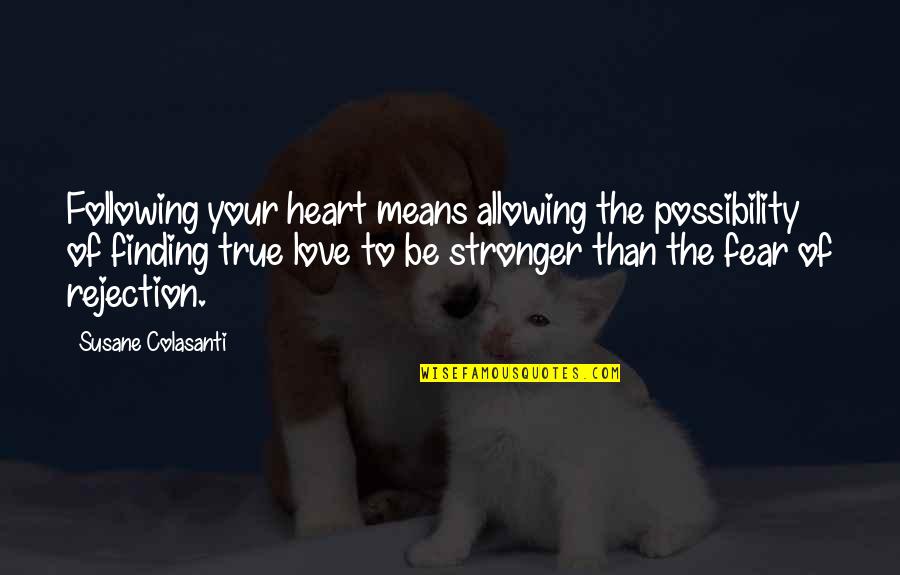 Following your heart means allowing the possibility of finding true love to be stronger than the fear of rejection.
—
Susane Colasanti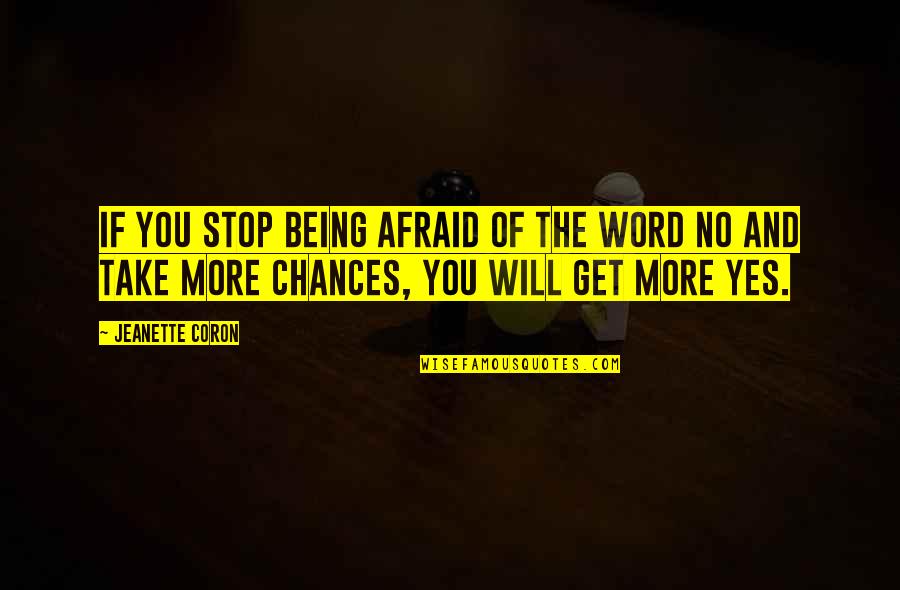 If you stop being afraid of the word no and take more chances, you will get more yes.
—
Jeanette Coron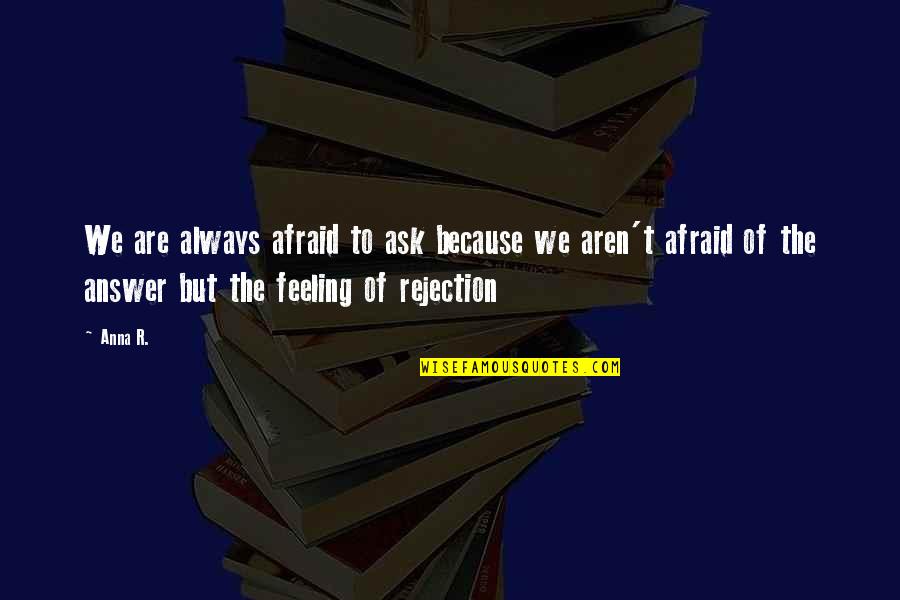 We are always afraid to ask because we aren't afraid of the answer but the feeling of rejection
—
Anna R.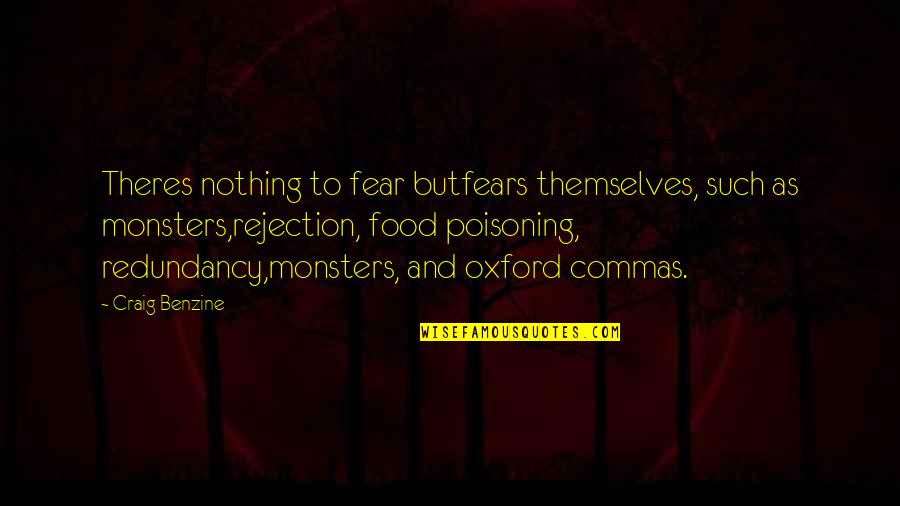 Theres nothing to fear but
fears themselves, such as monsters,
rejection, food poisoning, redundancy,
monsters, and oxford commas.
—
Craig Benzine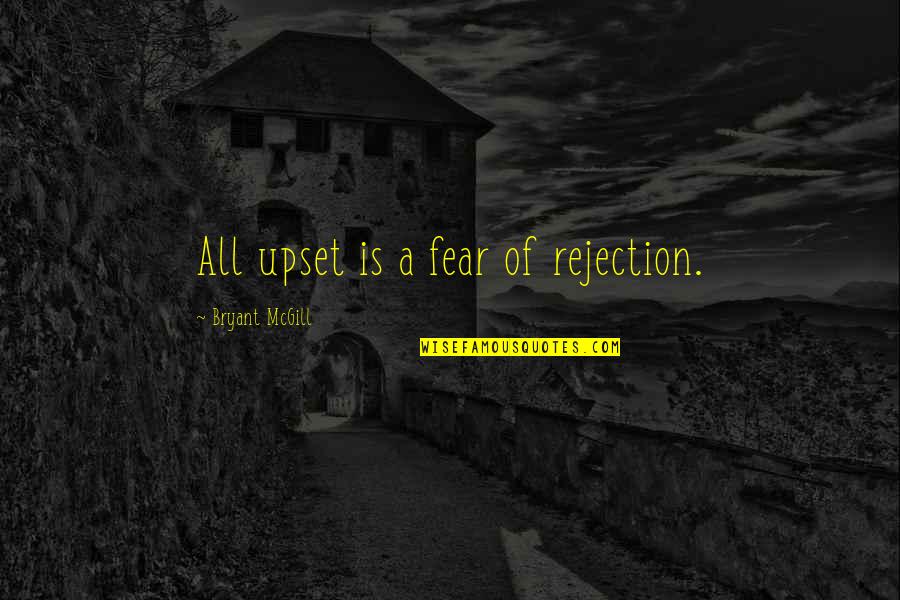 All upset is a fear of rejection.
—
Bryant McGill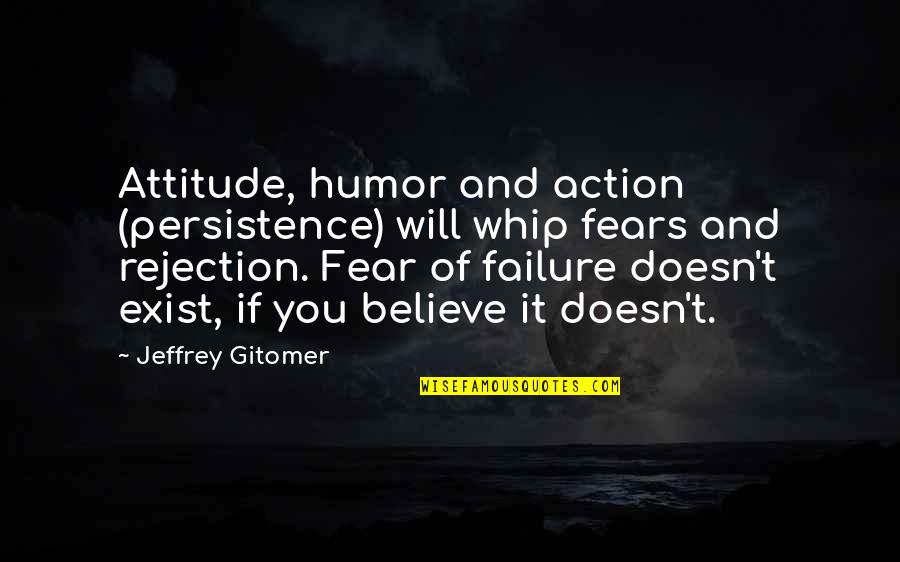 Attitude, humor and action (persistence) will whip fears and rejection. Fear of failure doesn't exist, if you believe it doesn't.
—
Jeffrey Gitomer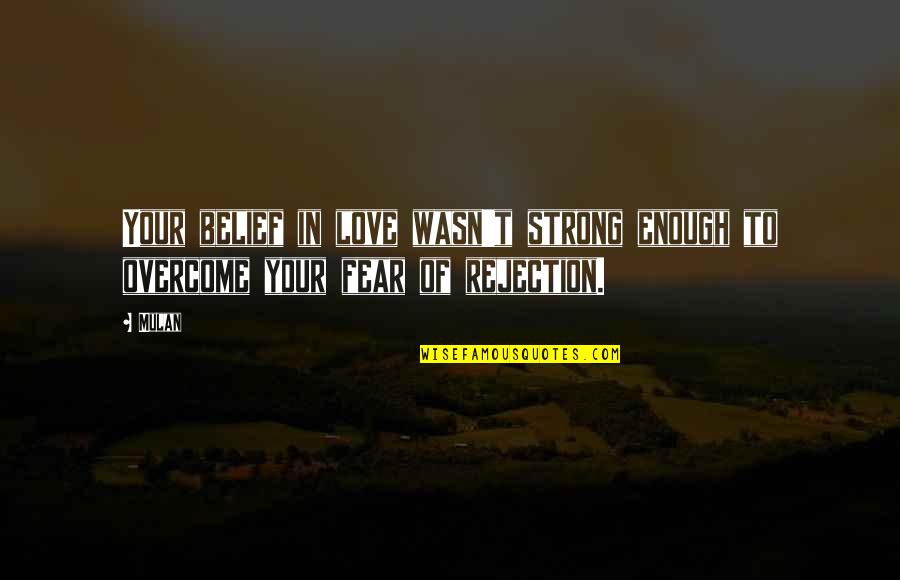 Your belief in love wasn't strong enough to overcome your fear of rejection.
—
Mulan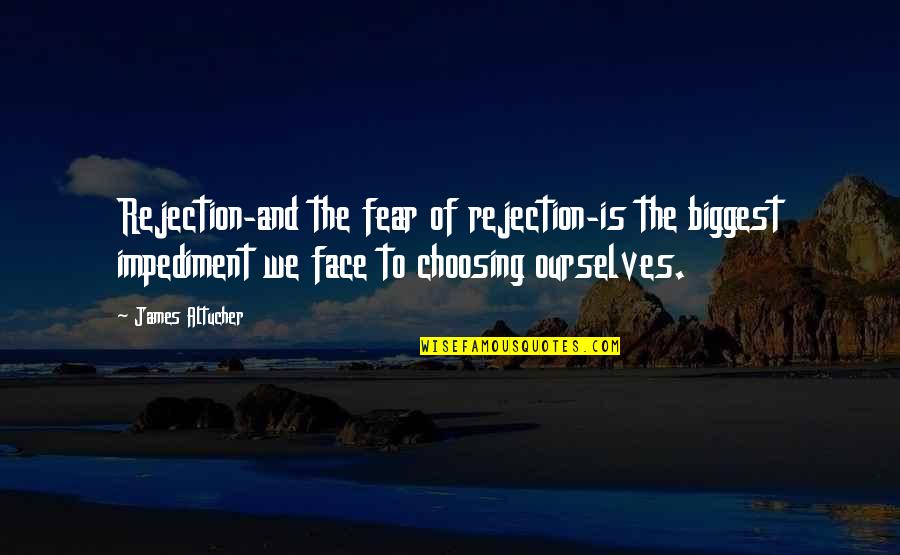 Rejection-and the fear of rejection-is the biggest impediment we face to choosing ourselves.
—
James Altucher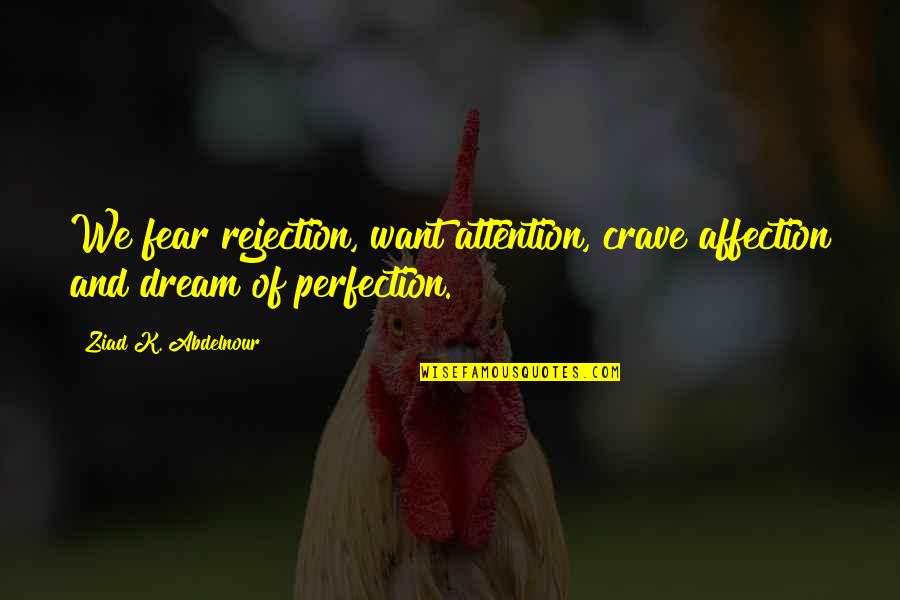 We fear rejection
, want attention, crave affection and dream of perfection. —
Ziad K. Abdelnour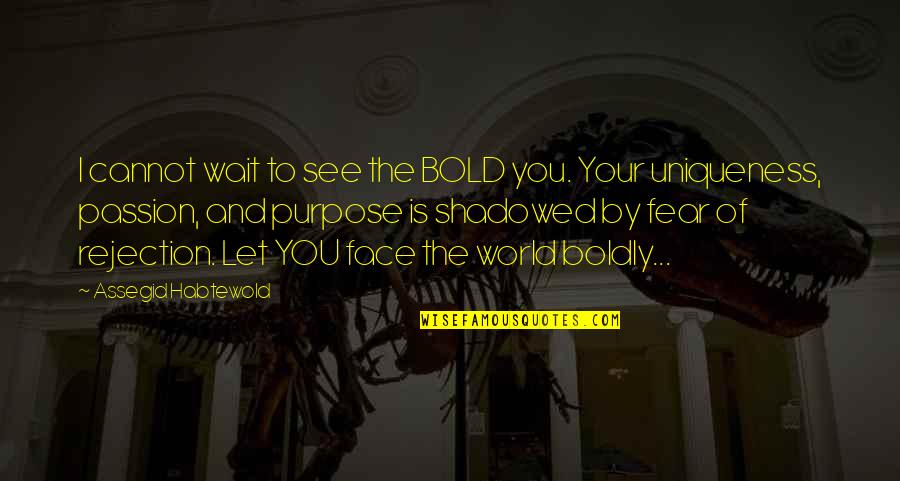 I cannot wait to see the BOLD you. Your uniqueness, passion, and purpose is shadowed by fear of rejection. Let YOU face the world boldly... —
Assegid Habtewold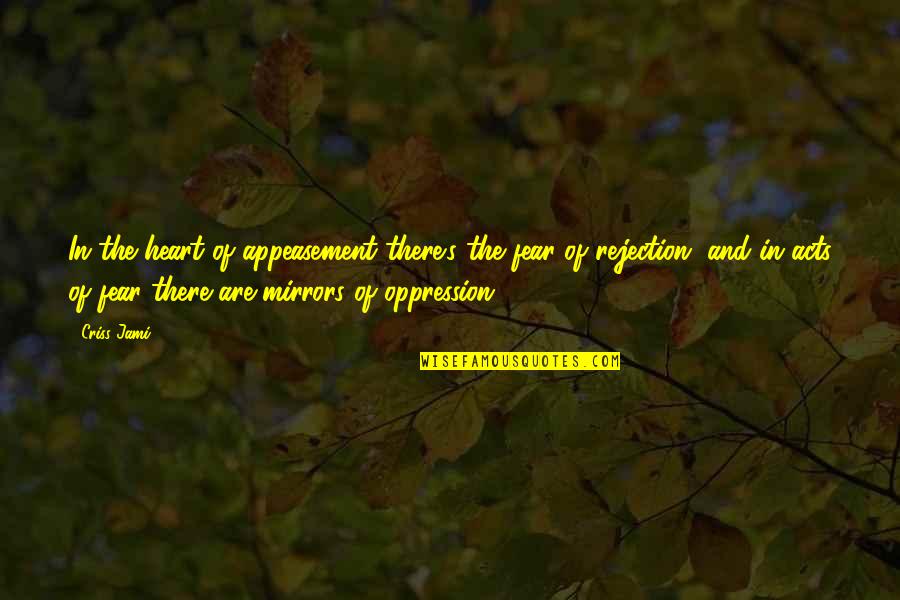 In the heart of appeasement there's the fear of rejection, and in acts of fear there are mirrors of oppression. —
Criss Jami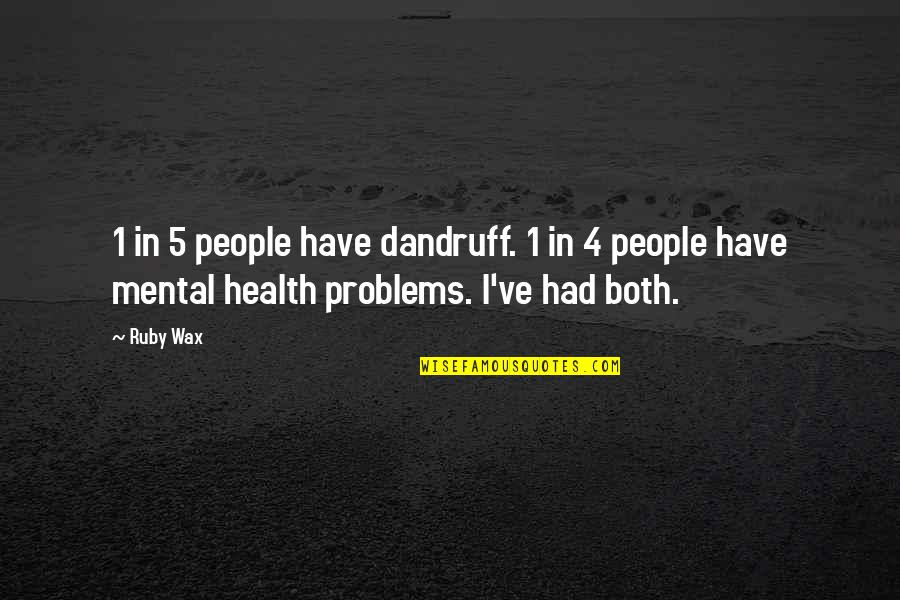 1 in 5 people have dandruff. 1 in 4 people have mental health problems. I've had both. —
Ruby Wax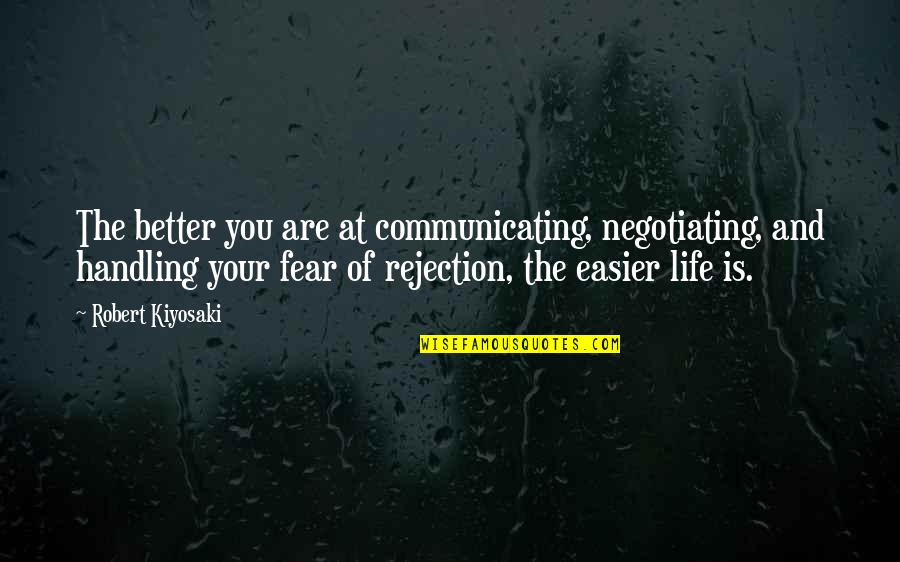 The better you are at communicating, negotiating, and handling your fear of rejection, the easier life is. —
Robert Kiyosaki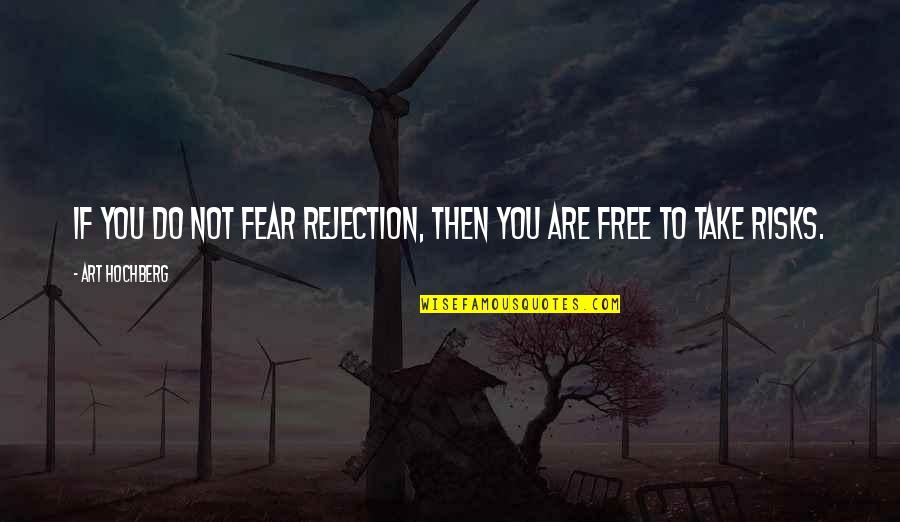 If you do not fear rejection, then you are free to take risks. —
Art Hochberg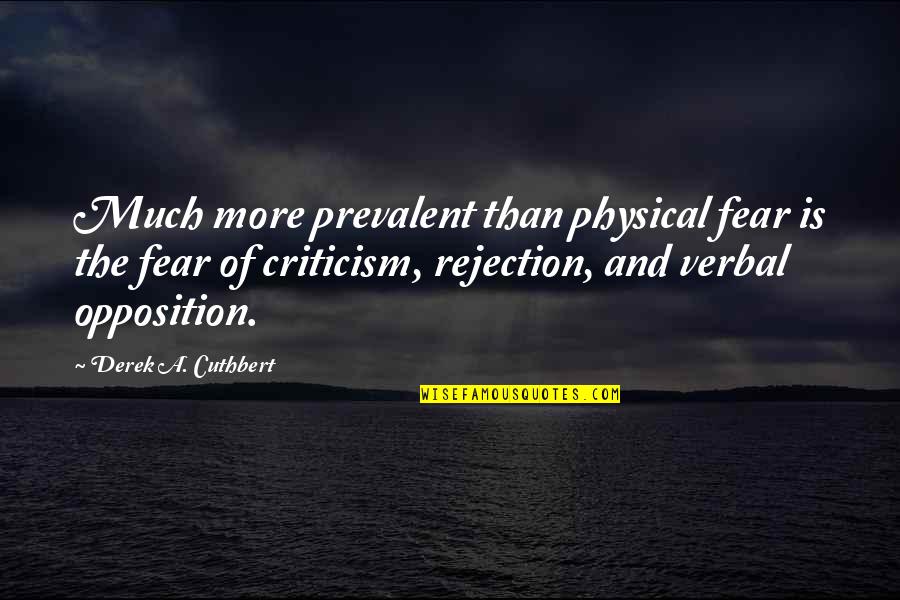 Much more prevalent than physical fear is the fear of criticism, rejection, and verbal opposition. —
Derek A. Cuthbert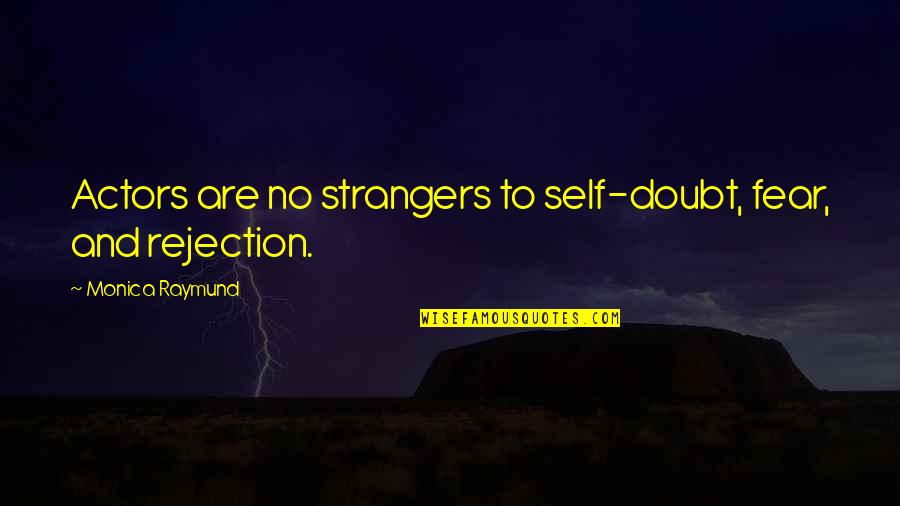 Actors are no strangers to self-doubt, fear, and rejection. —
Monica Raymund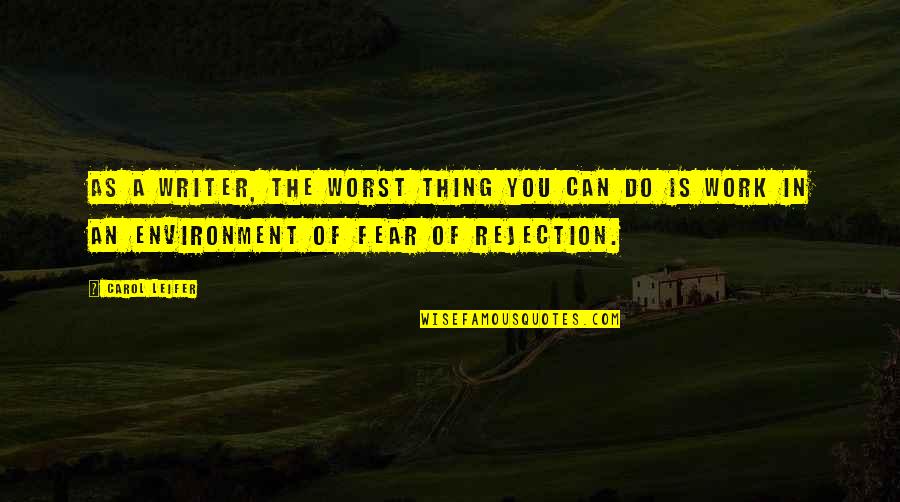 As a writer, the worst thing you can do is work in an environment of fear of rejection. —
Carol Leifer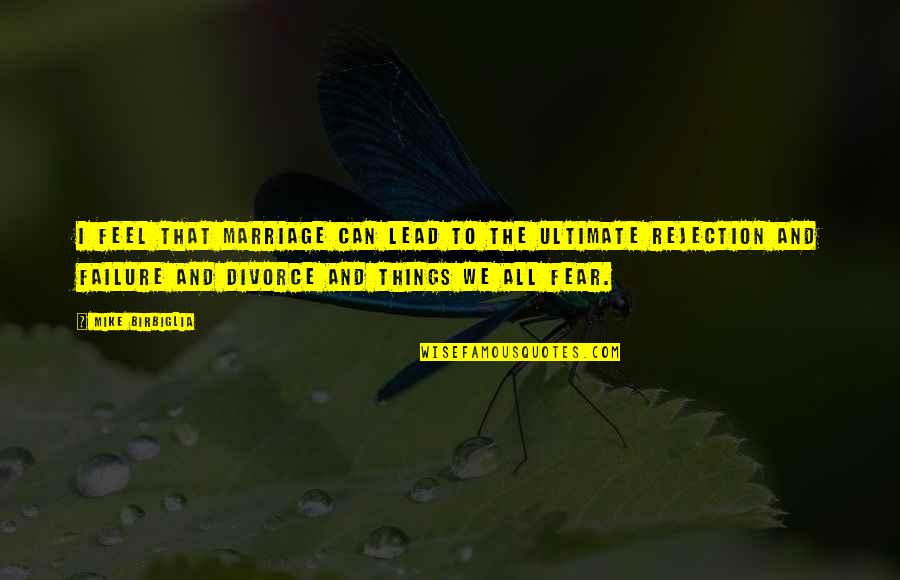 I feel that marriage can lead to the ultimate rejection and failure and divorce and things we all fear. —
Mike Birbiglia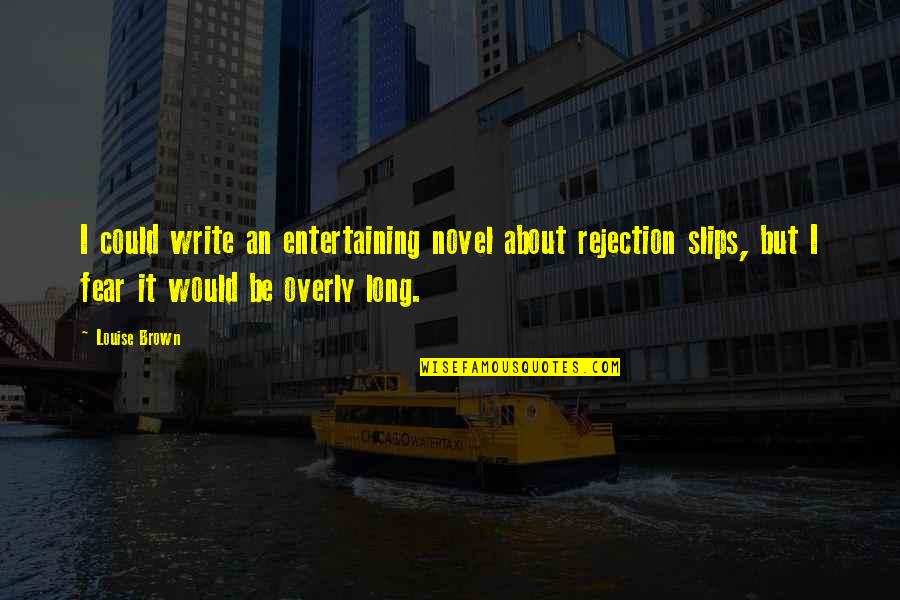 I could write an entertaining novel about rejection slips, but I fear it would be overly long. —
Louise Brown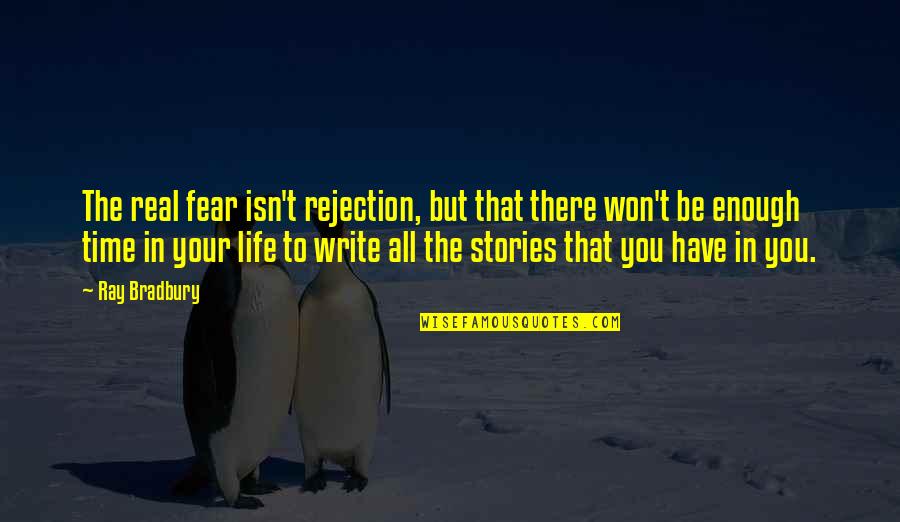 The real fear isn't rejection, but that there won't be enough time in your life to write all the stories that you have in you. —
Ray Bradbury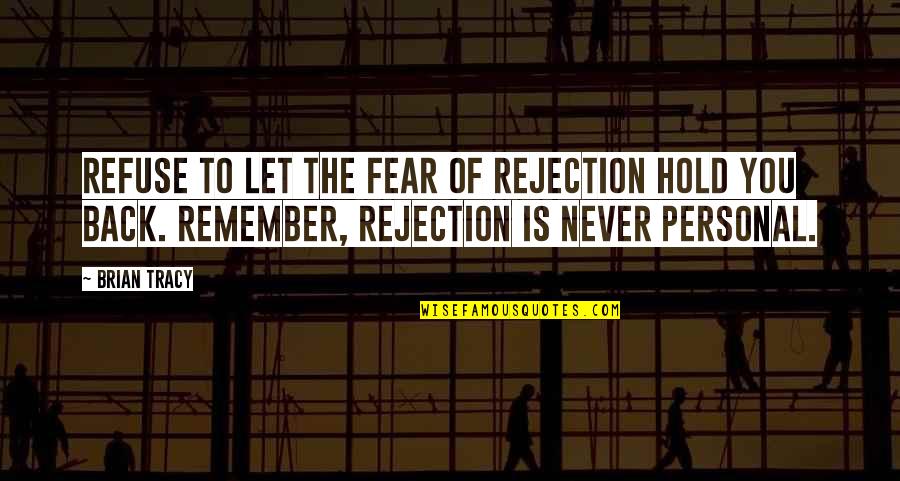 Refuse to let the fear of rejection hold you back. Remember, rejection is never personal. —
Brian Tracy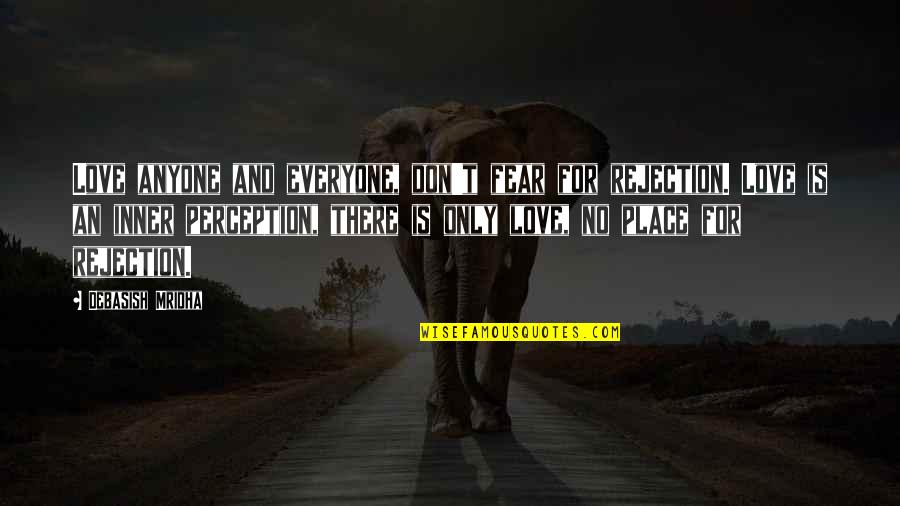 Love anyone and everyone, don't fear for rejection. Love is an inner perception, there is only love, no place for rejection. —
Debasish Mridha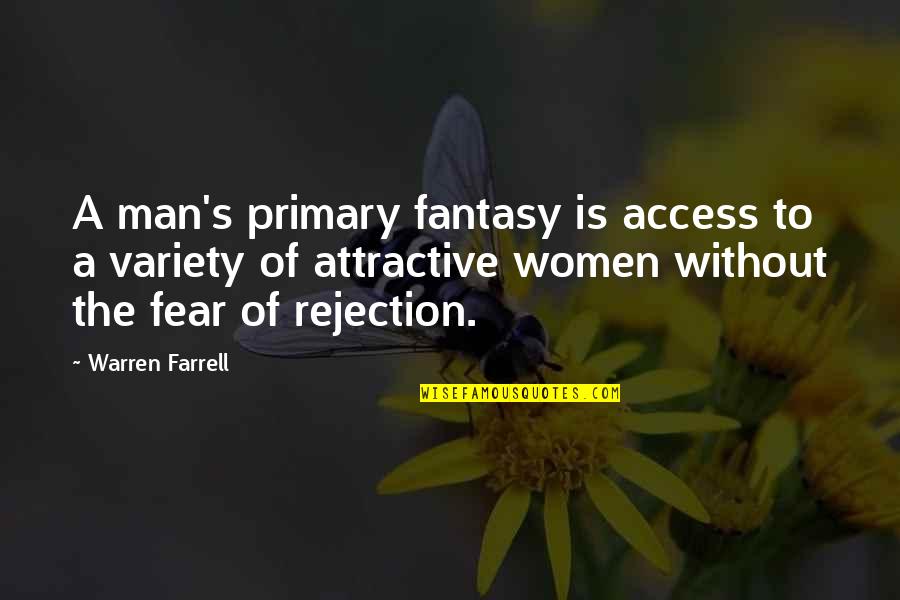 A man's primary fantasy is access to a variety of attractive women without the fear of rejection. —
Warren Farrell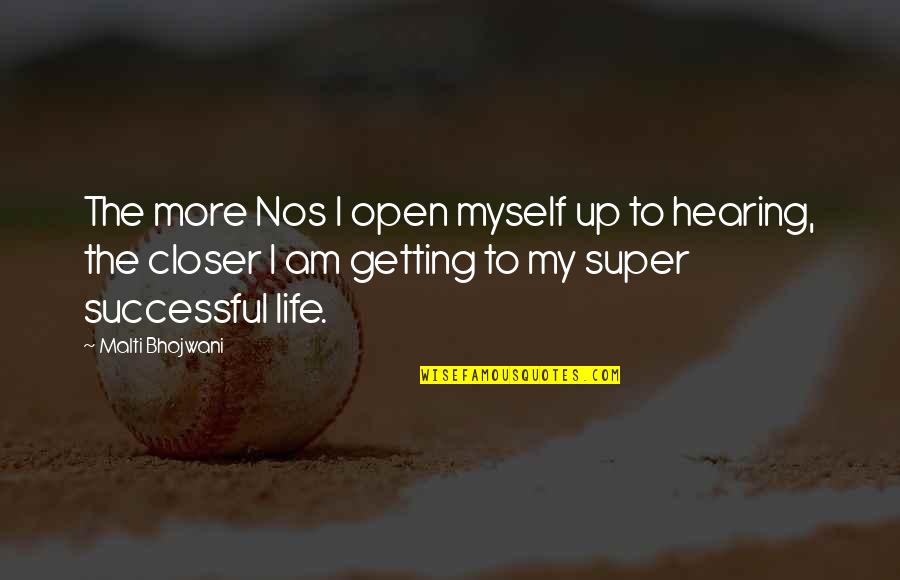 The more Nos I open myself up to hearing, the closer I am getting to my super successful life. —
Malti Bhojwani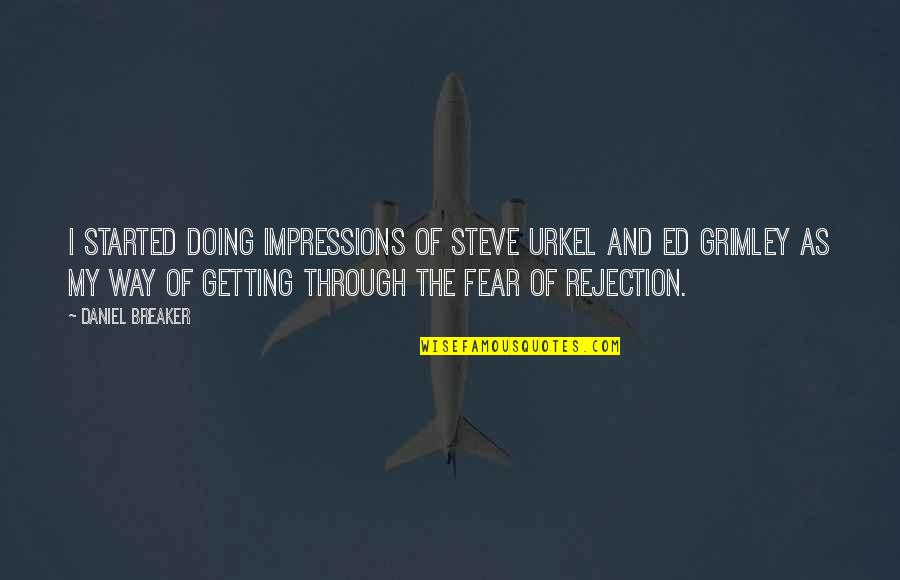 I started doing impressions of Steve Urkel and Ed Grimley as my way of getting through the fear of rejection. —
Daniel Breaker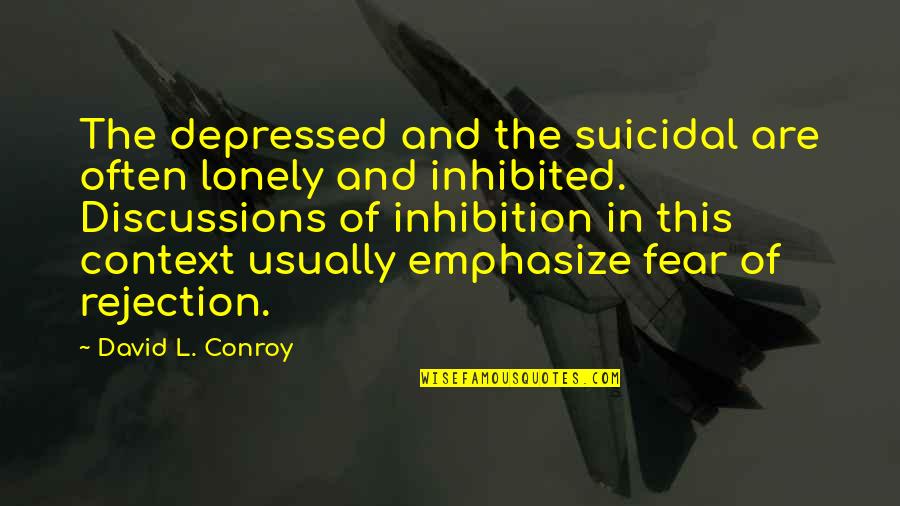 The depressed and the suicidal are often lonely and inhibited. Discussions of inhibition in this context usually emphasize fear of rejection. —
David L. Conroy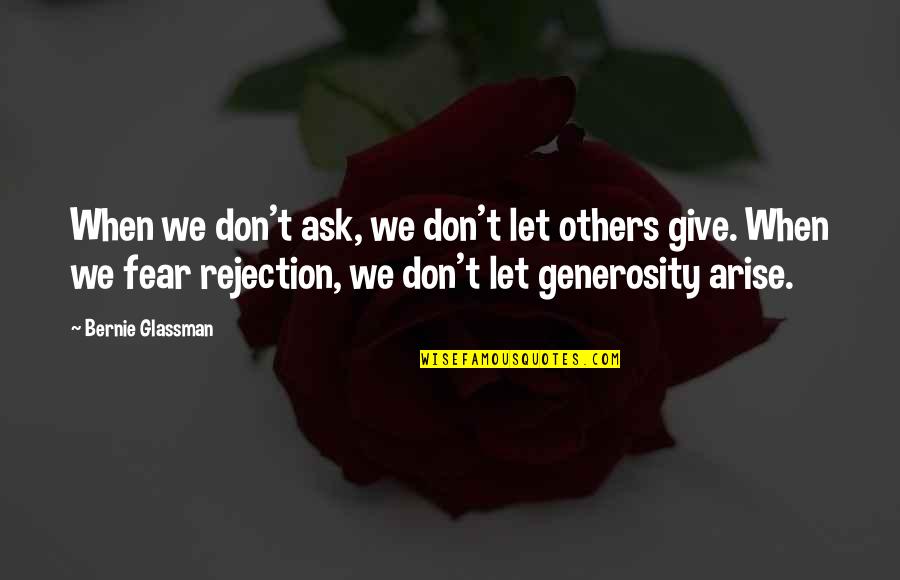 When we don't ask, we don't let others give. When
we fear rejection
, we don't let generosity arise. —
Bernie Glassman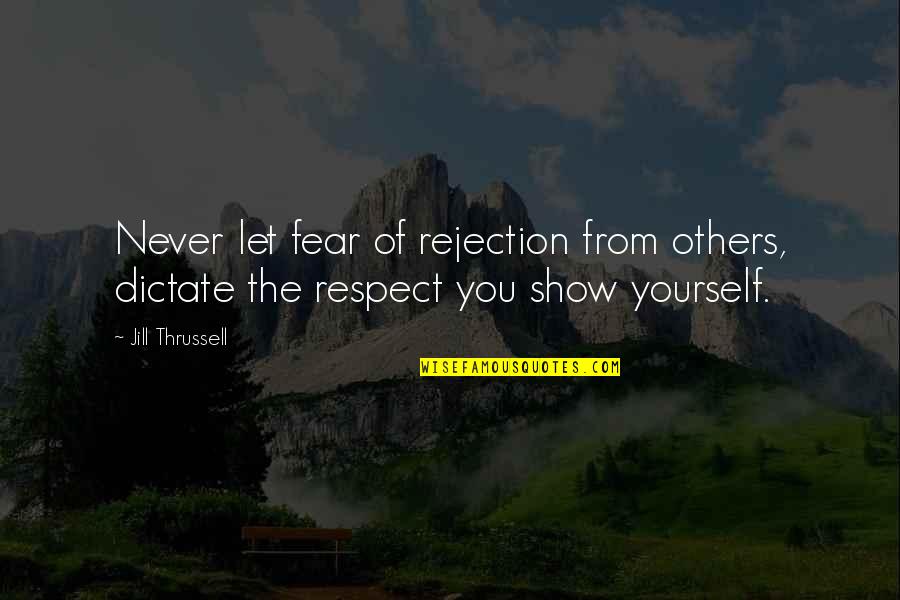 Never let fear of rejection from others, dictate the respect you show yourself. —
Jill Thrussell