We Are All A Little Crazy Quotes
Collection of top 36 famous quotes about We Are All A Little Crazy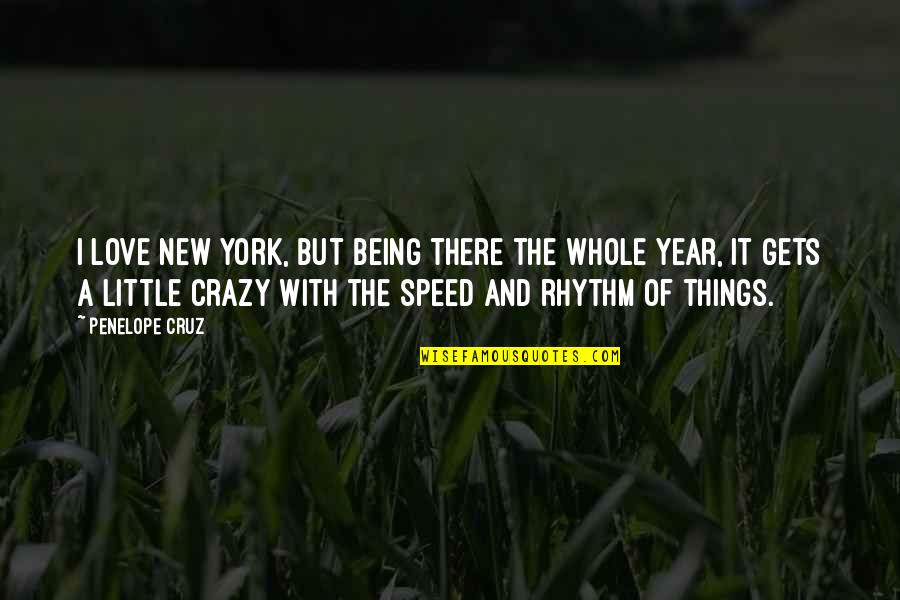 I love New York, but being there the whole year, it gets a little crazy with the speed and rhythm of things.
—
Penelope Cruz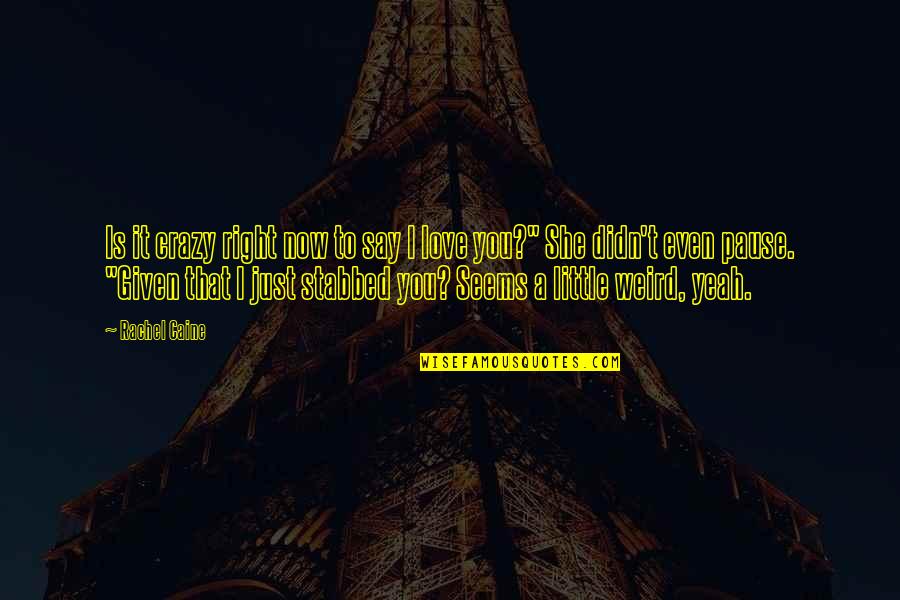 Is it crazy right now to say I love you?" She didn't even pause. "Given that I just stabbed you? Seems a little weird, yeah.
—
Rachel Caine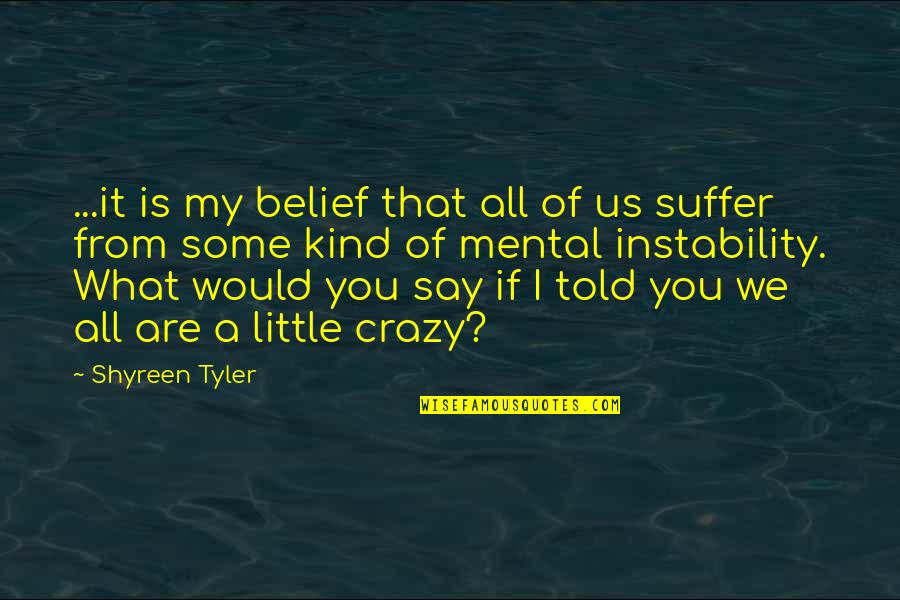 ...it is my belief that all of us suffer from some kind of mental instability. What would you say if I told you we all are a little crazy?
—
Shyreen Tyler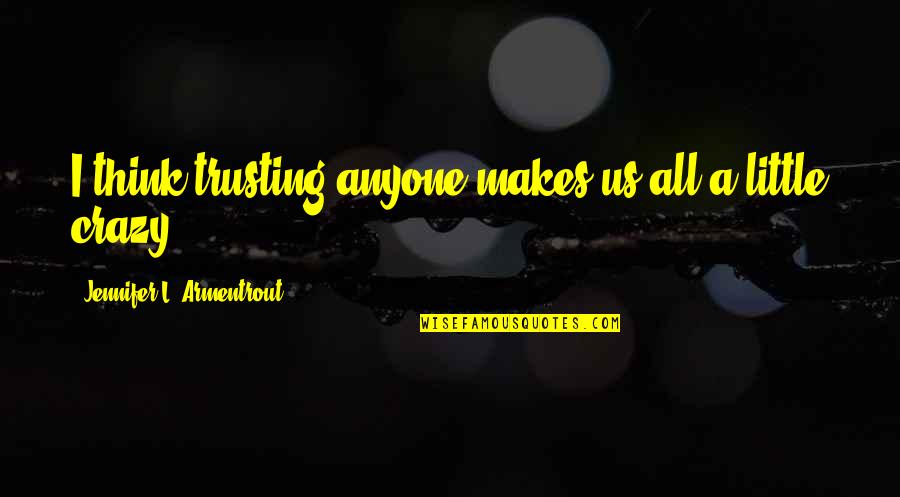 I think trusting anyone makes us all a little crazy.
—
Jennifer L. Armentrout
We are all a little crazy.
—
Martha Stout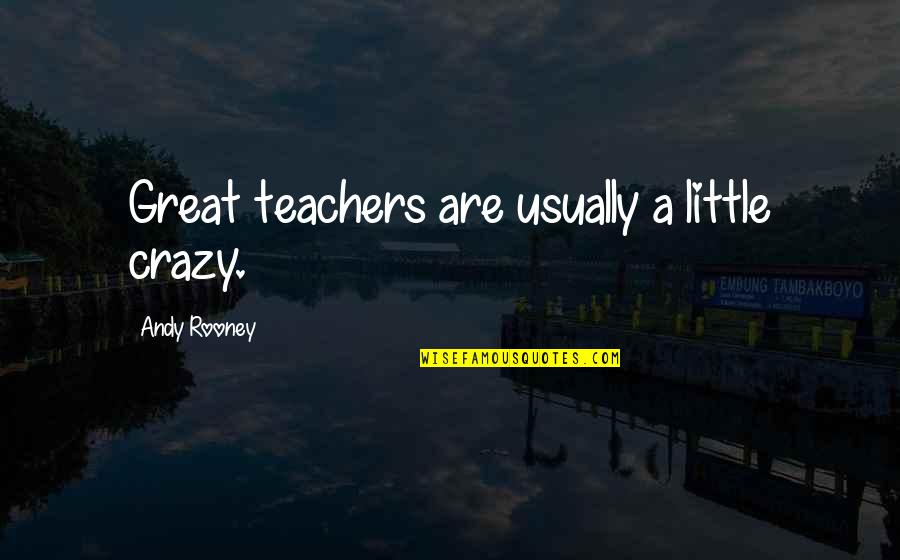 Great teachers are usually a little crazy. —
Andy Rooney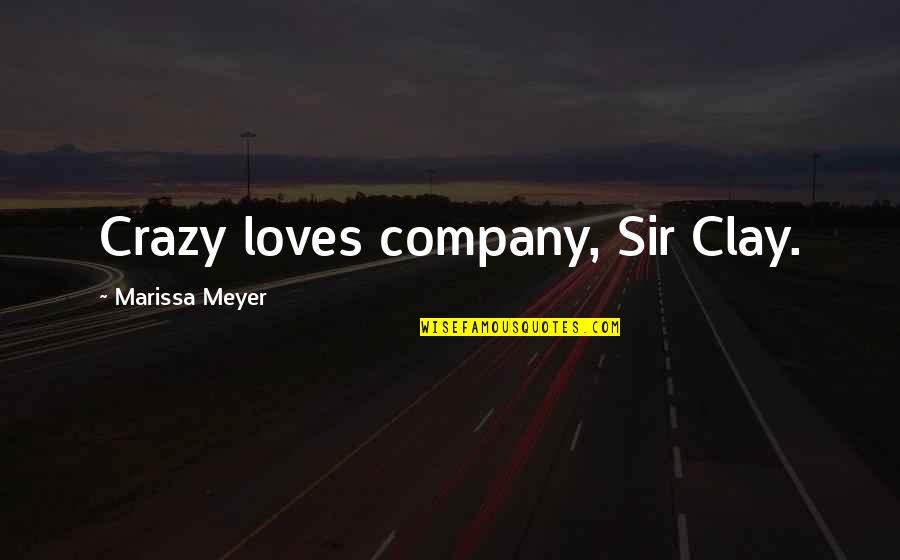 Crazy loves company, Sir Clay. —
Marissa Meyer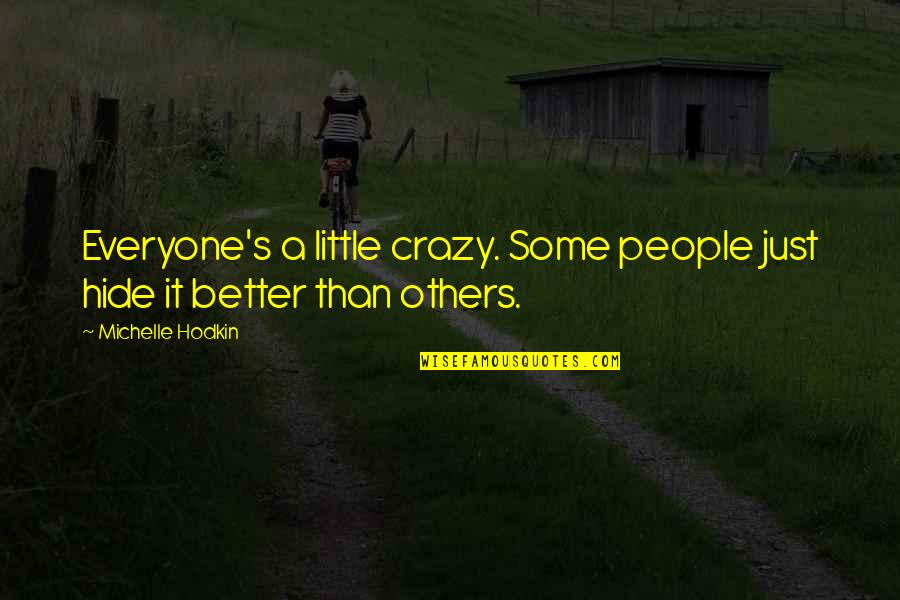 Everyone's a little crazy. Some people just hide it better than others. —
Michelle Hodkin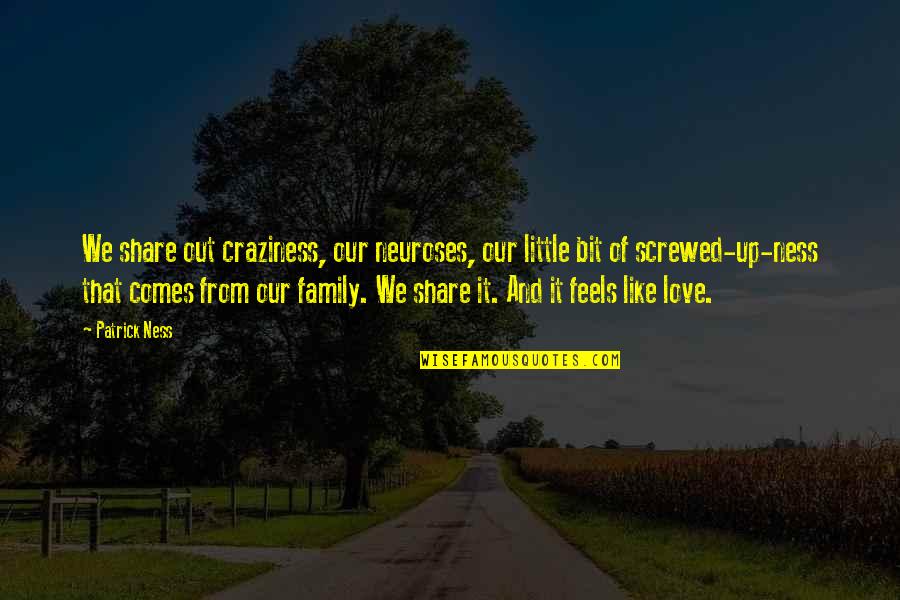 We share out craziness, our neuroses, our little bit of screwed-up-ness that comes from our family. We share it. And it feels like love. —
Patrick Ness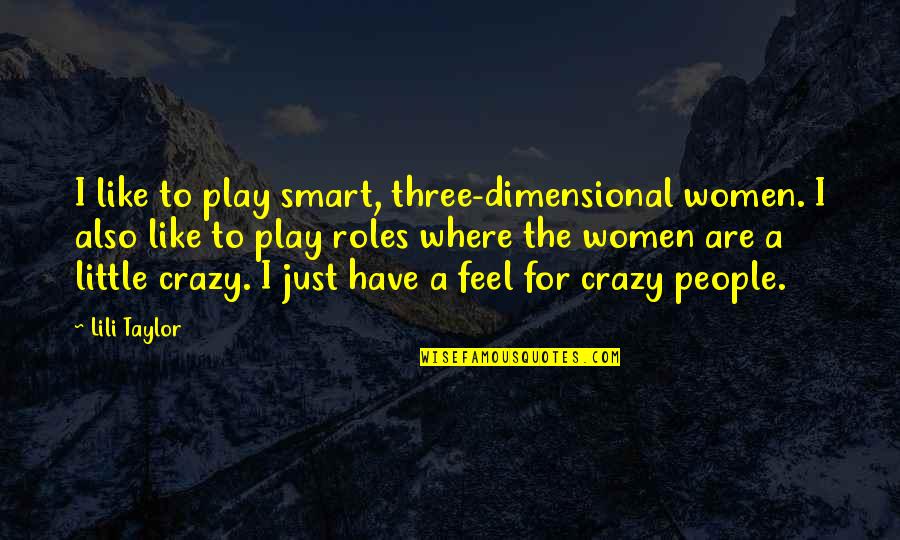 I like to play smart, three-dimensional women. I also like to play roles where the women are a little crazy. I just have a feel for crazy people. —
Lili Taylor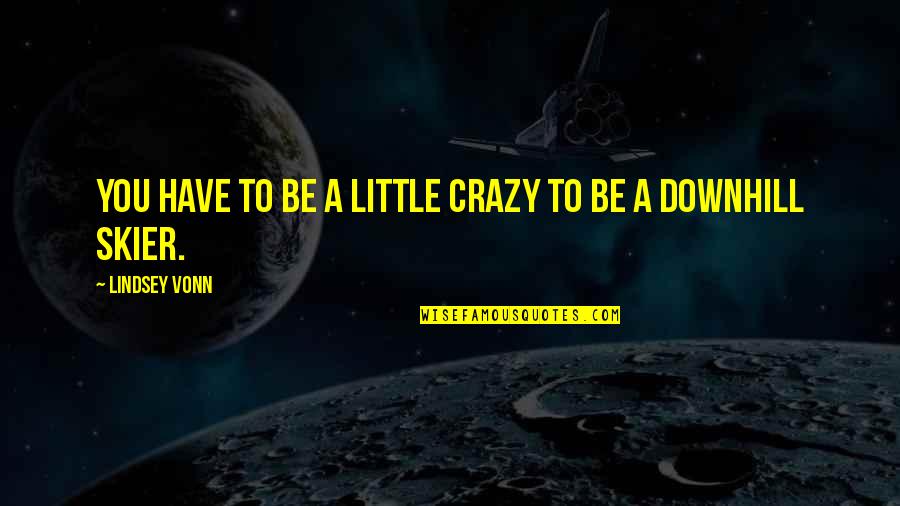 You have to be a little crazy to be a downhill skier. —
Lindsey Vonn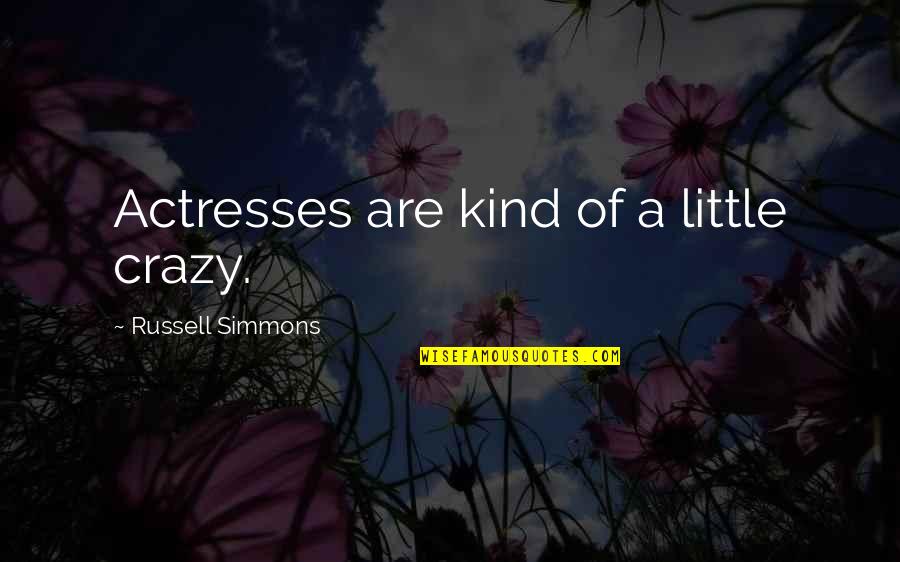 Actresses are kind of a little crazy. —
Russell Simmons
I attempt to be who I am and it's fun. At the same time, growing up doing what I'm doing can be a little crazy. —
Selena Gomez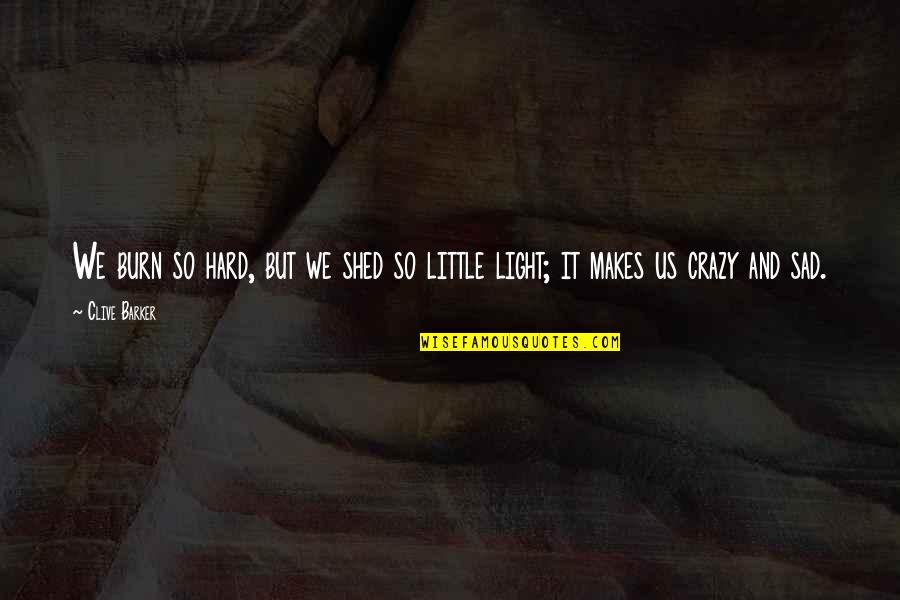 We burn so hard, but we shed so little light; it makes us crazy and sad. —
Clive Barker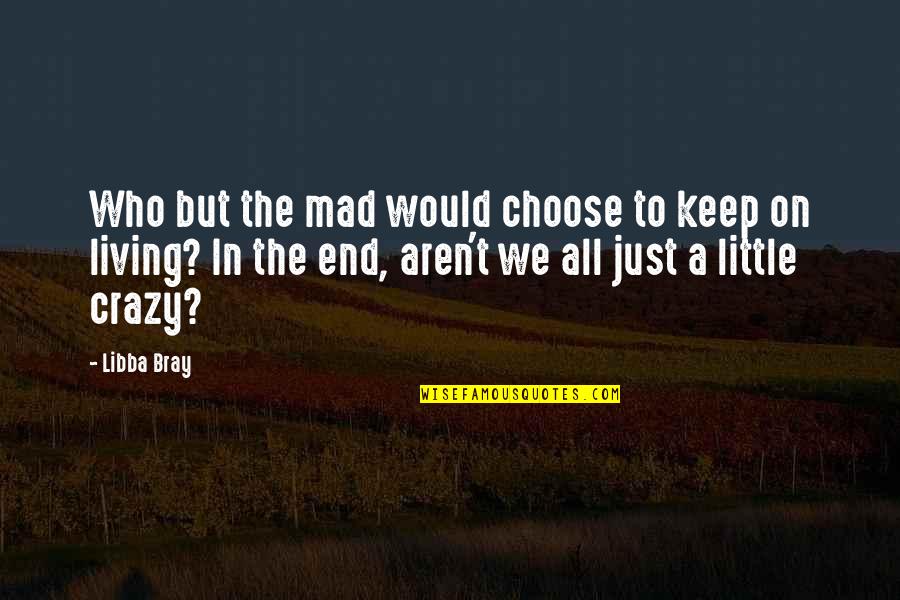 Who but the mad would choose to keep on living? In the end, aren't we all just a little crazy? —
Libba Bray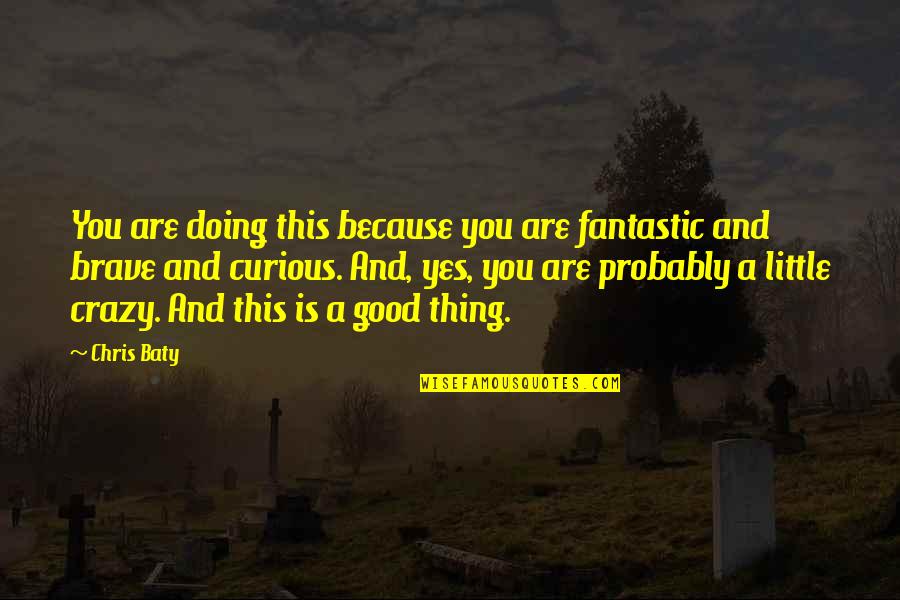 You are doing this because you are fantastic and brave and curious. And, yes, you are probably a little crazy. And this is a good thing. —
Chris Baty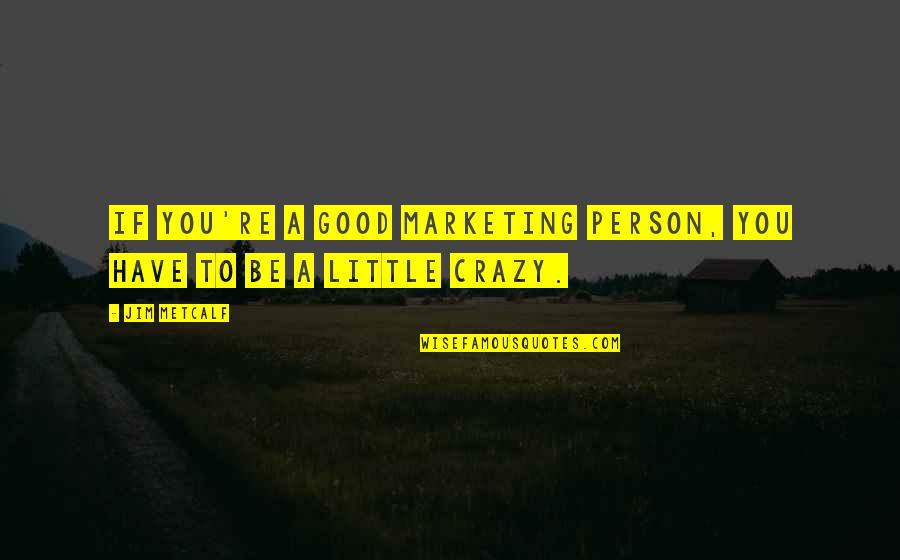 If you're a good marketing person, you have to be a little crazy. —
Jim Metcalf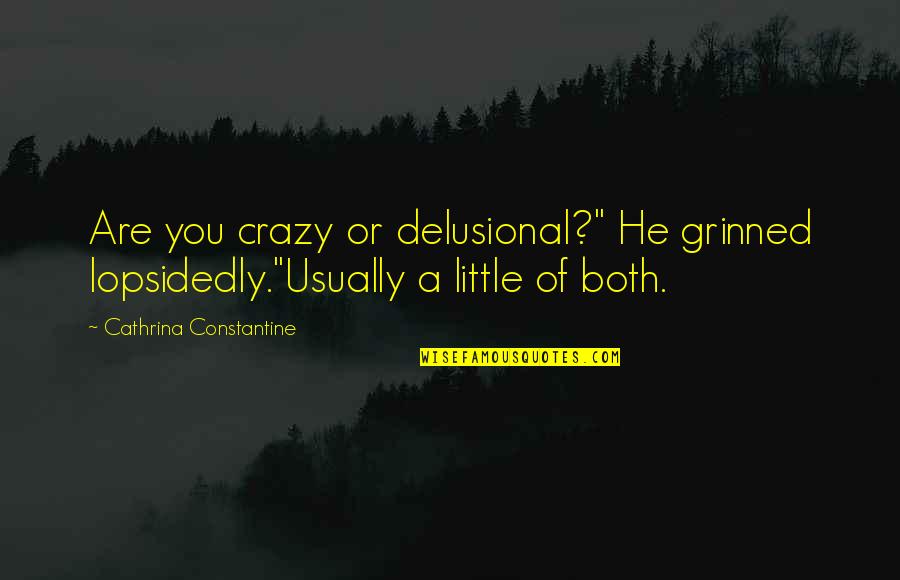 Are you crazy or delusional?" He grinned lopsidedly.
"Usually a little of both. —
Cathrina Constantine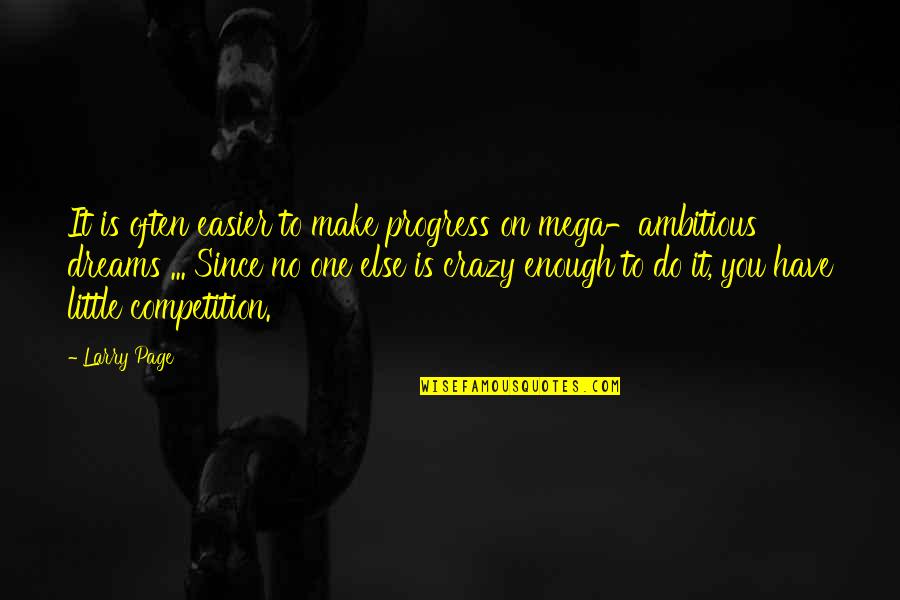 It is often easier to make progress on mega-ambitious dreams ... Since no one else is crazy enough to do it, you have little competition. —
Larry Page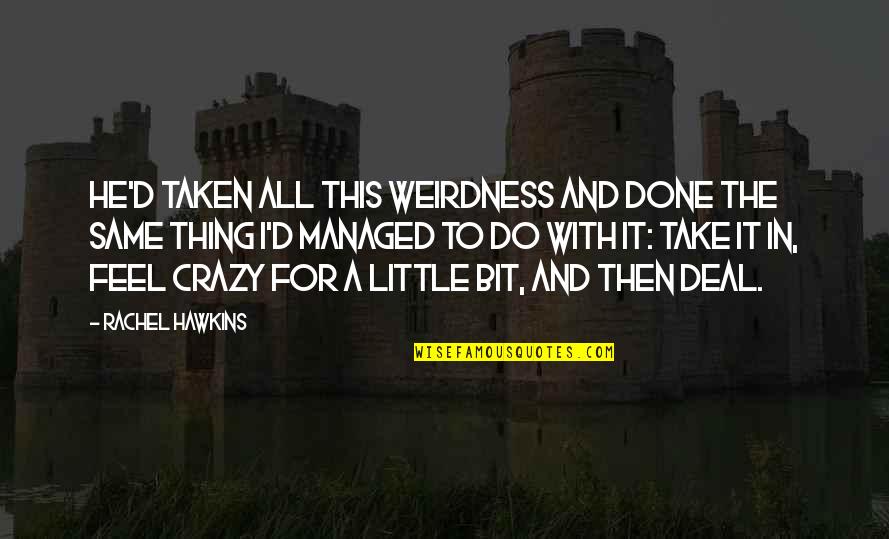 He'd taken all this weirdness and done the same thing I'd managed to do with it: take it in, feel crazy for a little bit, and then deal. —
Rachel Hawkins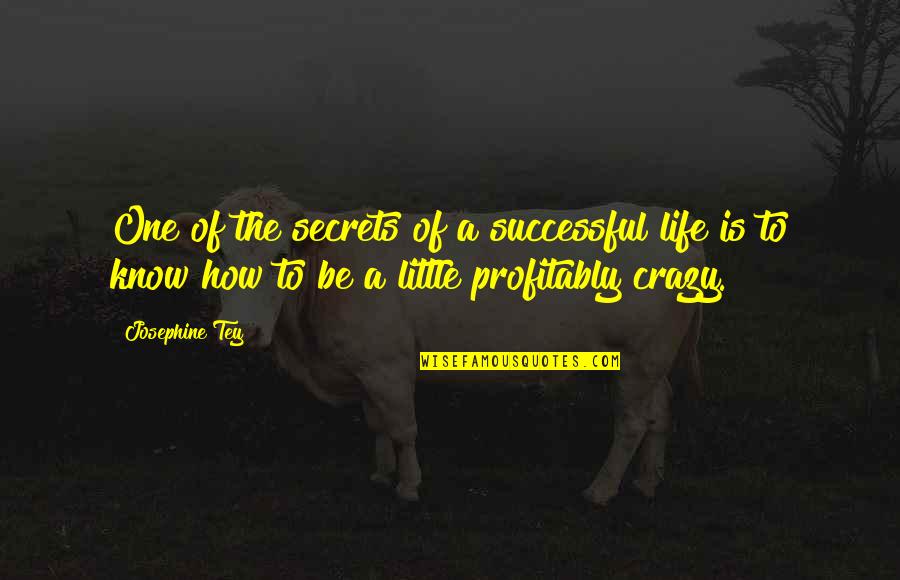 One of the secrets of a successful life is to know how to be a little profitably crazy. —
Josephine Tey
I think perhaps all of us go a little crazy at times. —
Robert Bloch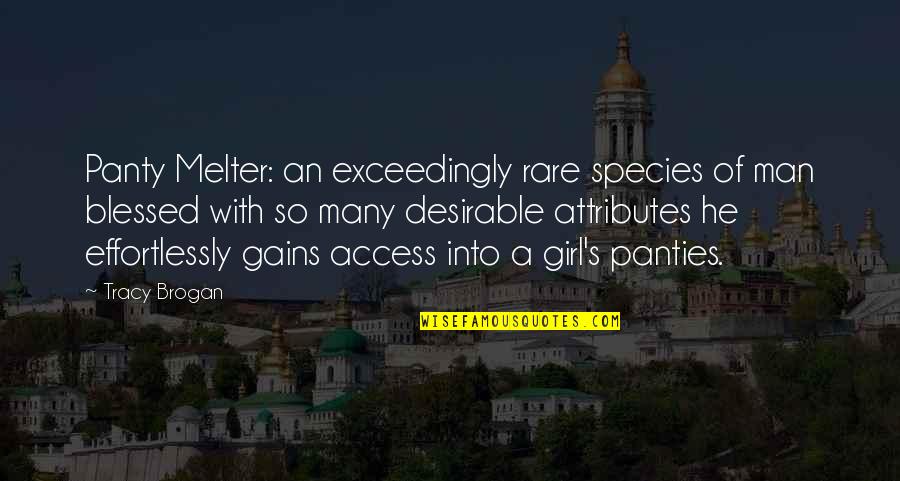 Panty Melter: an exceedingly rare species of man blessed with so many desirable attributes he effortlessly gains access into a girl's panties. —
Tracy Brogan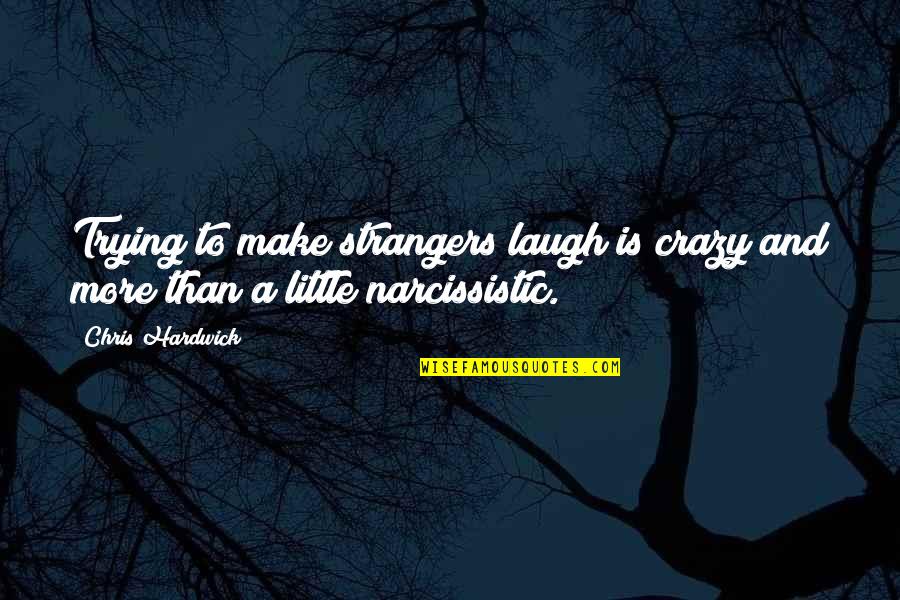 Trying to make strangers laugh is crazy and more than a little narcissistic. —
Chris Hardwick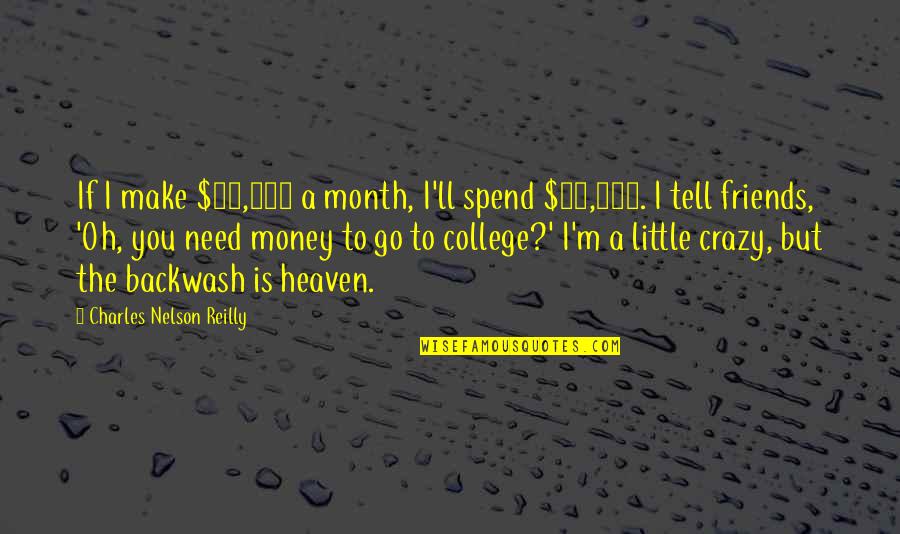 If I make $30,000 a month, I'll spend $29,999. I tell friends, 'Oh, you need money to go to college?' I'm a little crazy, but the backwash is heaven. —
Charles Nelson Reilly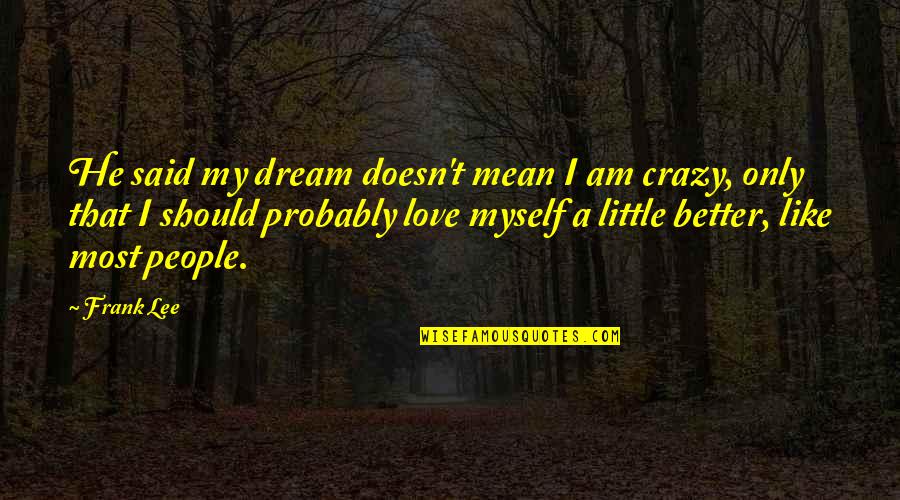 He said my dream doesn't mean I am crazy, only that I should probably love myself a little better, like most people. —
Frank Lee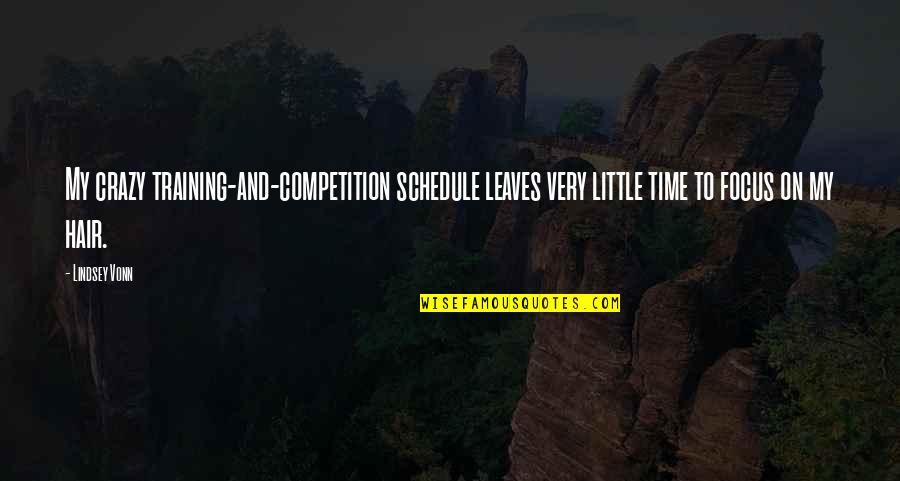 My crazy training-and-competition schedule leaves very little time to focus on my hair. —
Lindsey Vonn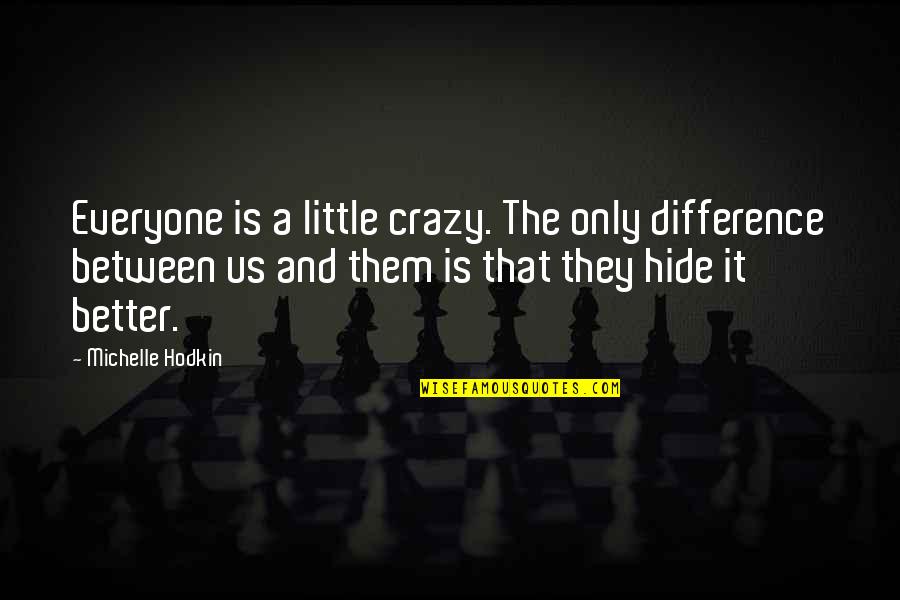 Everyone is a little crazy. The only difference between us and them is that they hide it better. —
Michelle Hodkin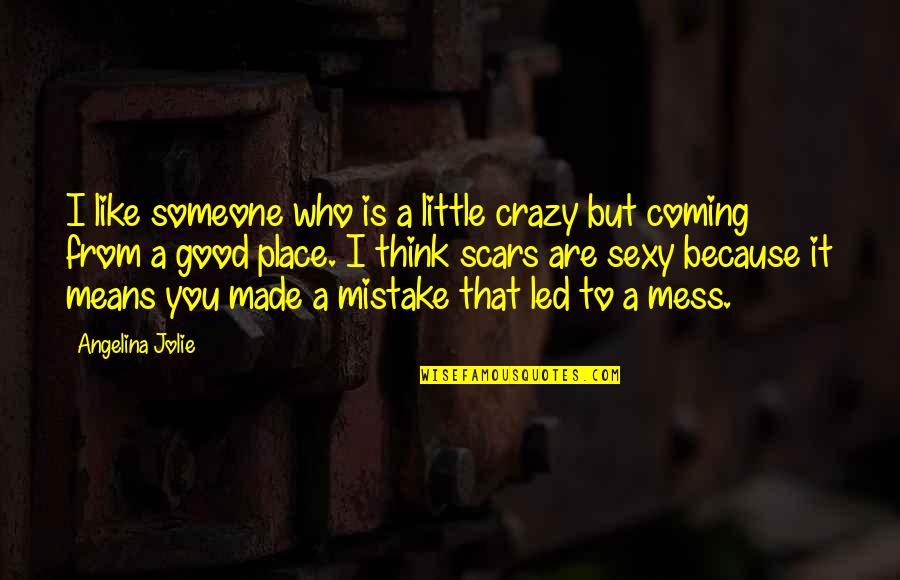 I like someone who is a little crazy but coming from a good place. I think scars are sexy because it means you made a mistake that led to a mess. —
Angelina Jolie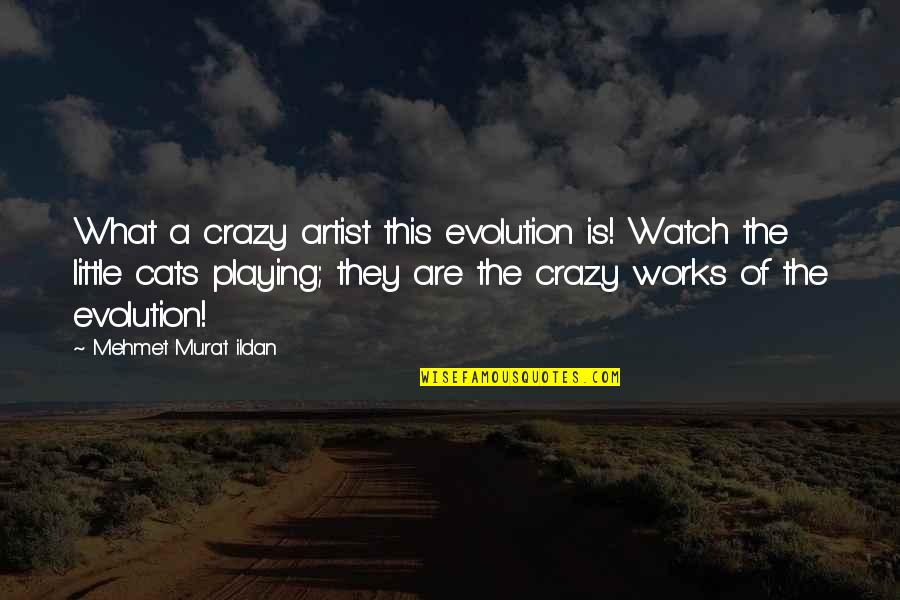 What a crazy artist this evolution is! Watch the little cats playing; they are the crazy works of the evolution! —
Mehmet Murat Ildan
All the little birdies had flown out of this man's tree. —
Sue Grafton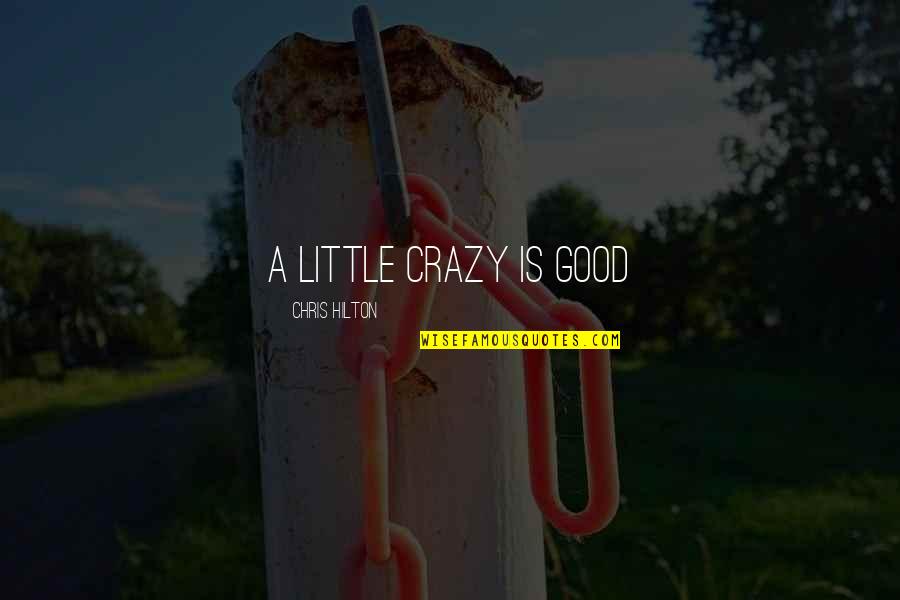 A little crazy is good —
Chris Hilton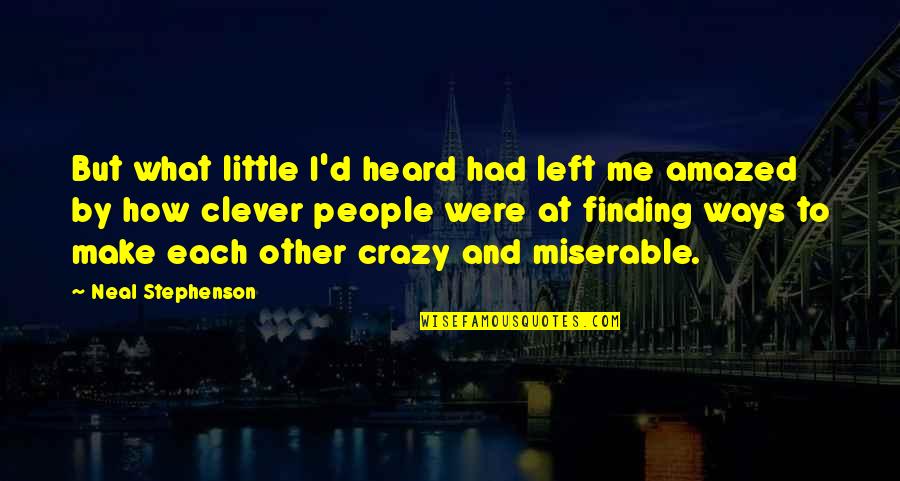 But what little I'd heard had left me amazed by how clever people were at finding ways to make each other crazy and miserable. —
Neal Stephenson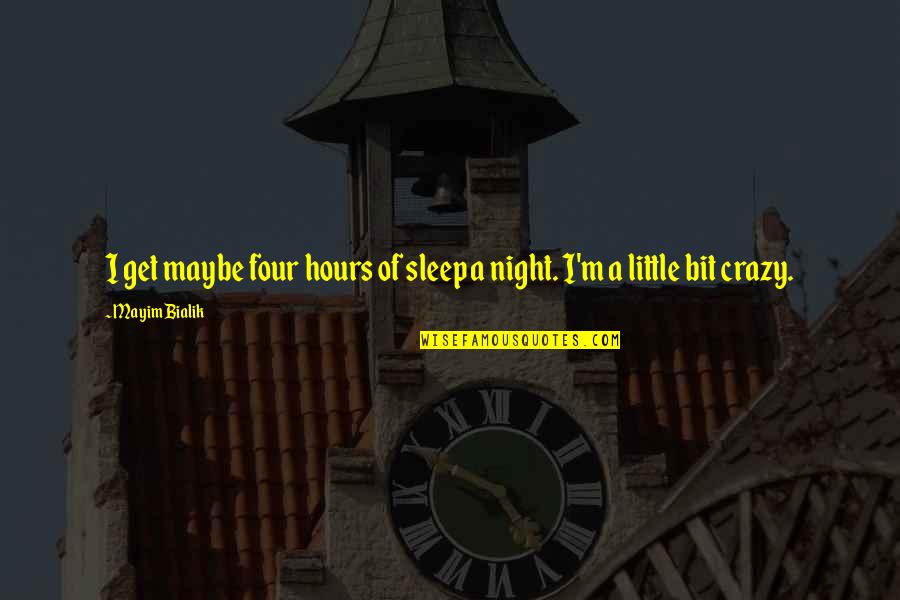 I get maybe four hours of sleep a night. I'm a little bit crazy. —
Mayim Bialik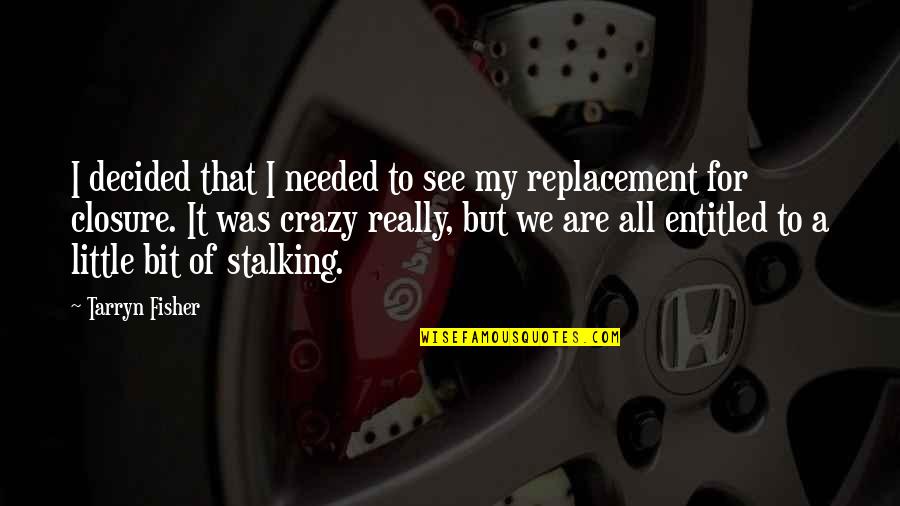 I decided that I needed to see my replacement for closure. It was crazy really, but we are all entitled to a little bit of stalking. —
Tarryn Fisher