Aline Ohanesian Quotes
Top 9 wise famous quotes and sayings by Aline Ohanesian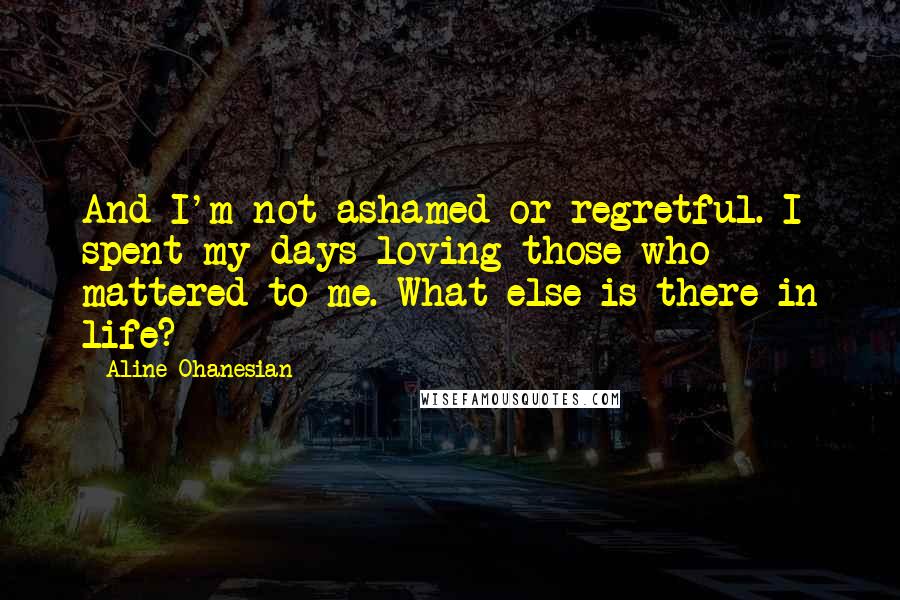 And I'm not ashamed or regretful. I spent my days loving those who mattered to me. What else is there in life?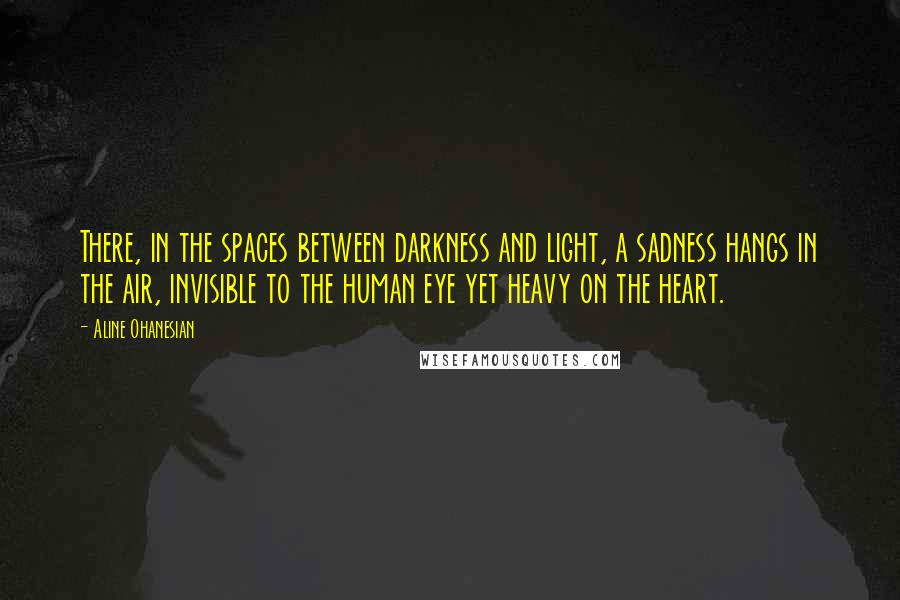 There, in the spaces between darkness and light, a sadness hangs in the air, invisible to the human eye yet heavy on the heart.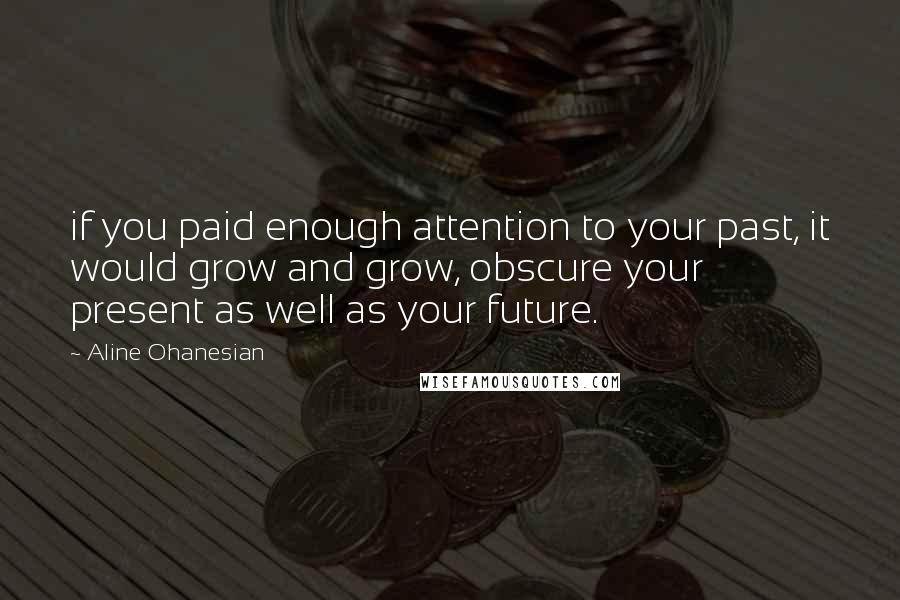 if you paid enough attention to your past, it would grow and grow, obscure your present as well as your future.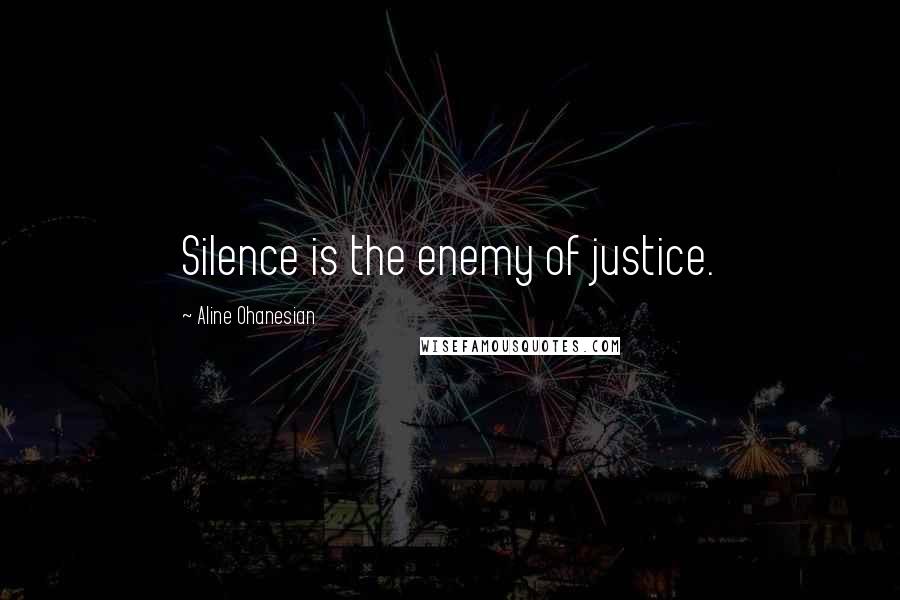 Silence is the enemy of justice.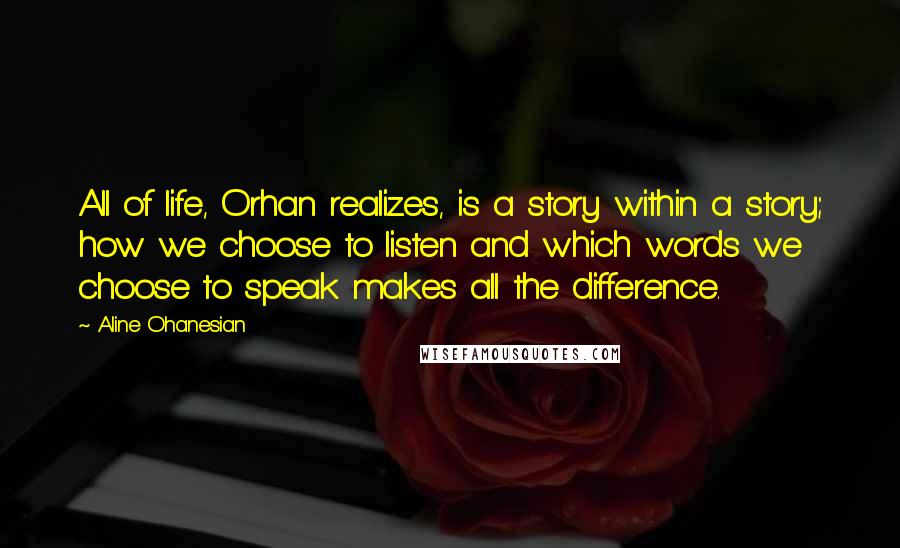 All of life, Orhan realizes, is a story within a story; how we choose to listen and which words we choose to speak makes all the difference.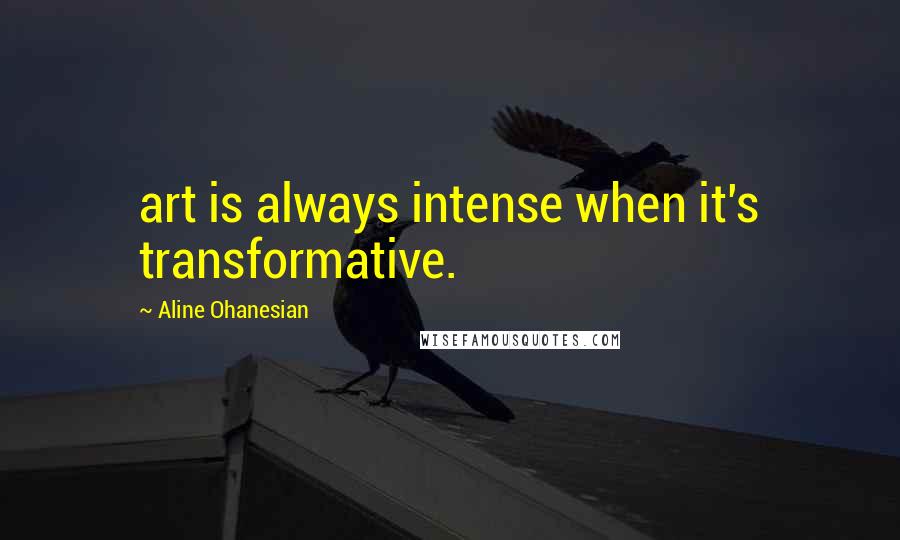 art is always intense when it's transformative.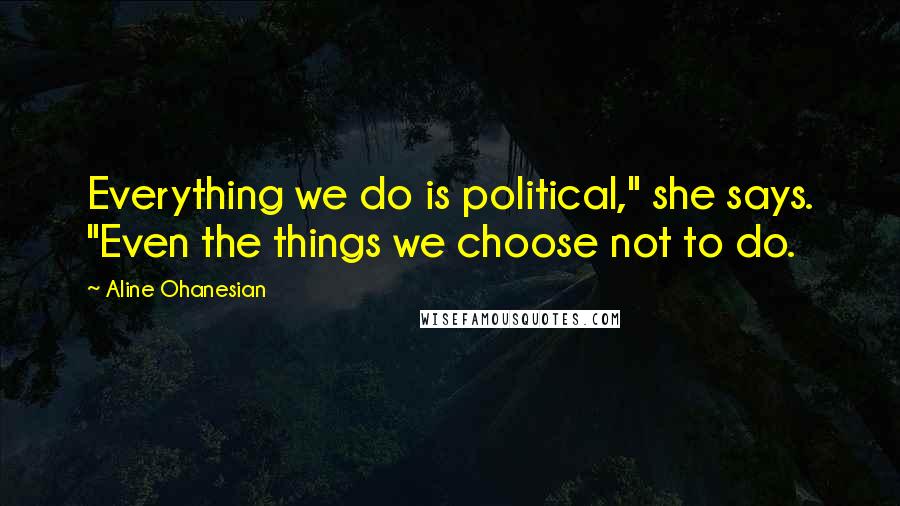 Everything we do is political," she says. "Even the things we choose not to do.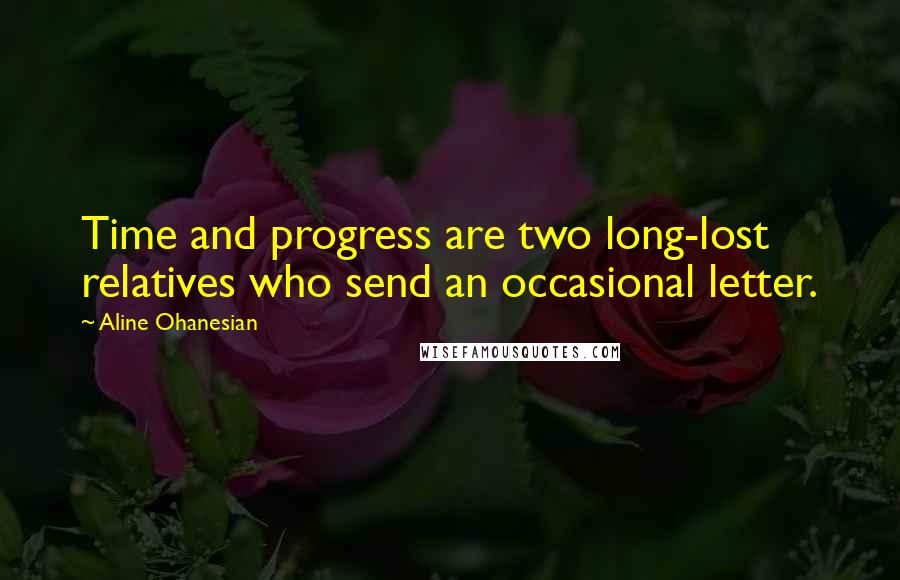 Time and progress are two long-lost relatives who send an occasional letter.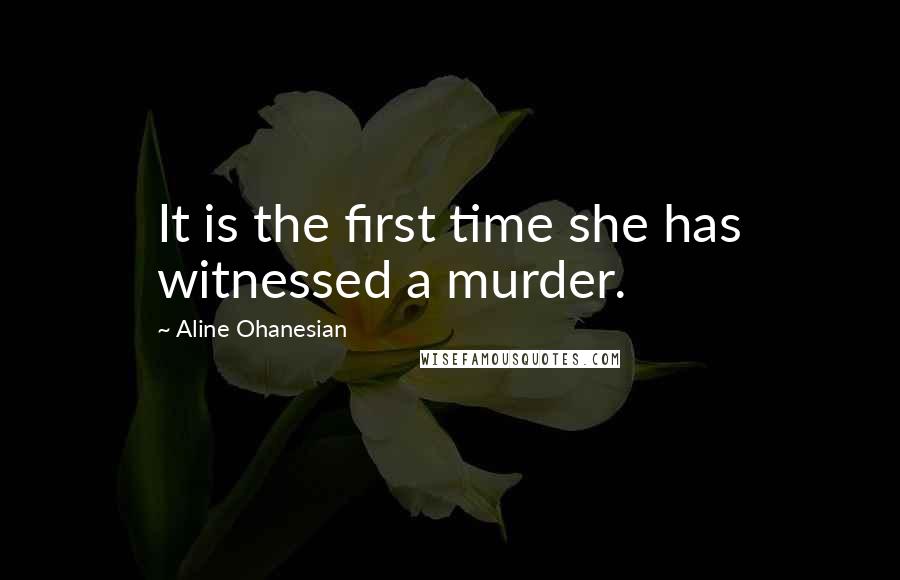 It is the first time she has witnessed a murder.