Water Thirst Quotes
Collection of top 34 famous quotes about Water Thirst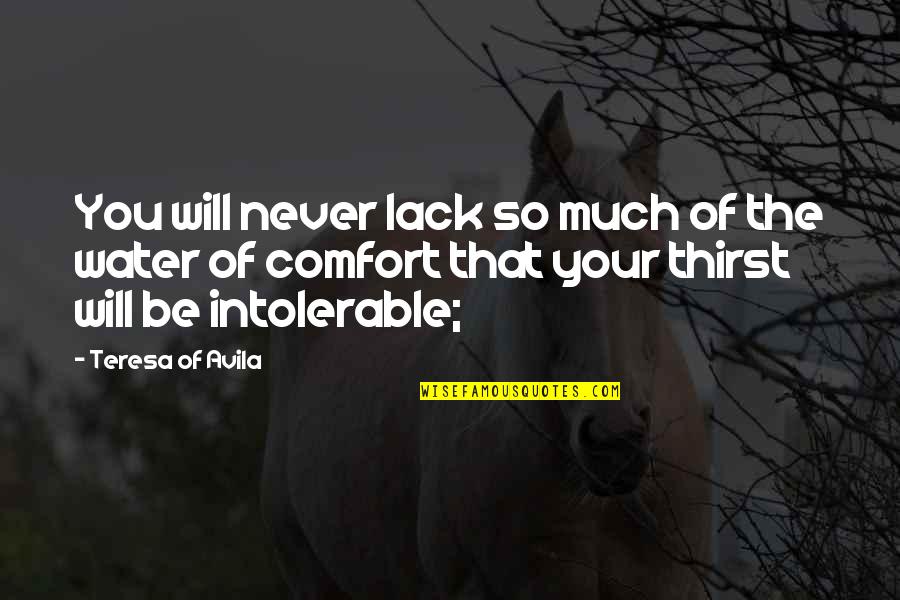 You will never lack so much of the water of comfort that your thirst will be intolerable;
—
Teresa Of Avila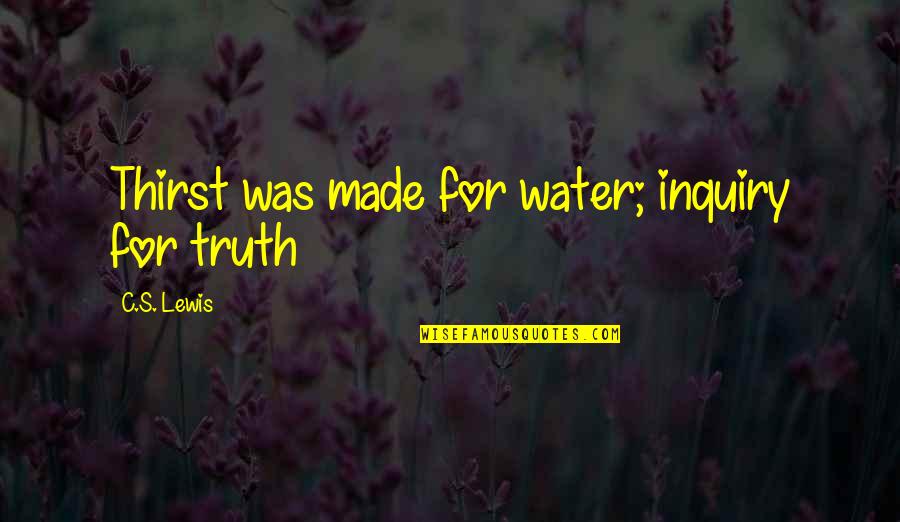 Thirst was made for water; inquiry for truth
—
C.S. Lewis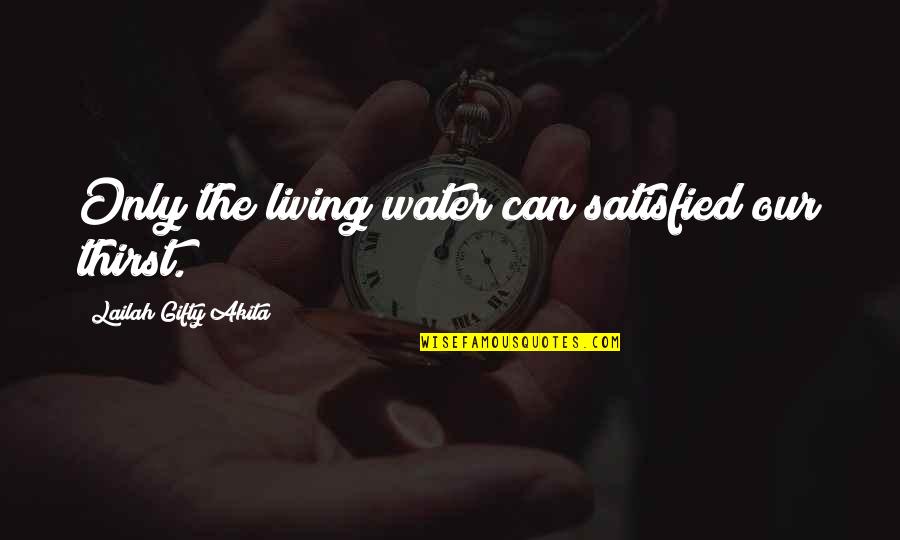 Only the living water can satisfied our thirst.
—
Lailah Gifty Akita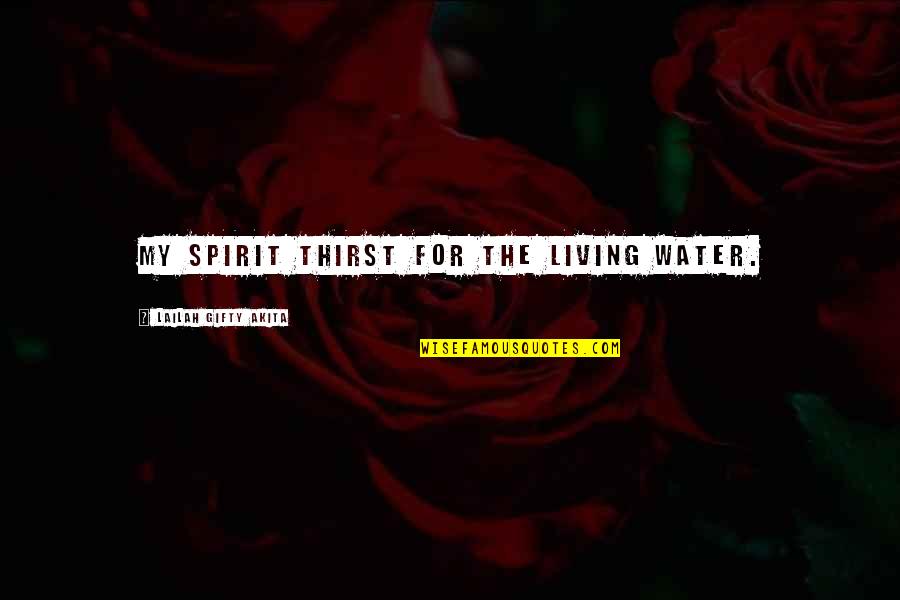 My spirit thirst for the living water.
—
Lailah Gifty Akita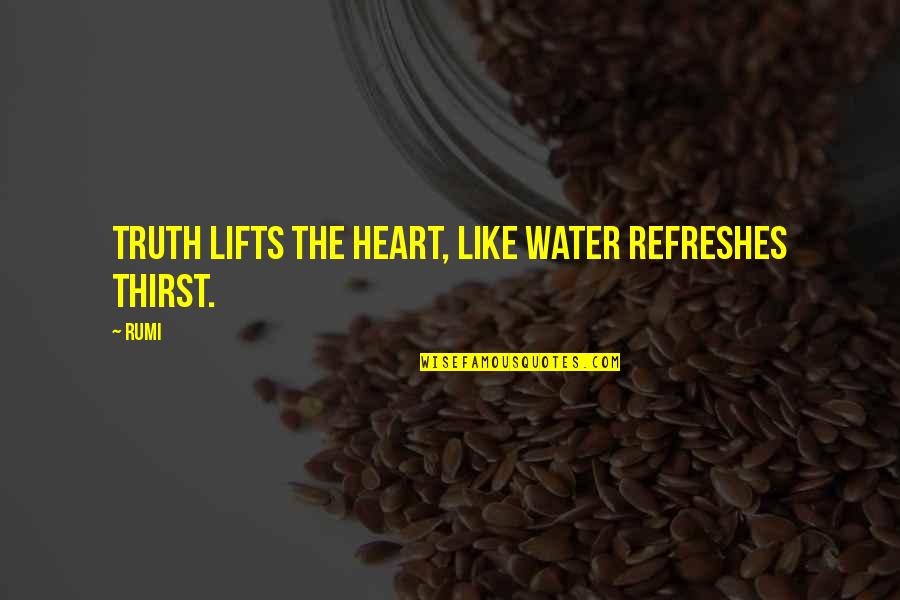 Truth lifts the heart, like water refreshes thirst.
—
Rumi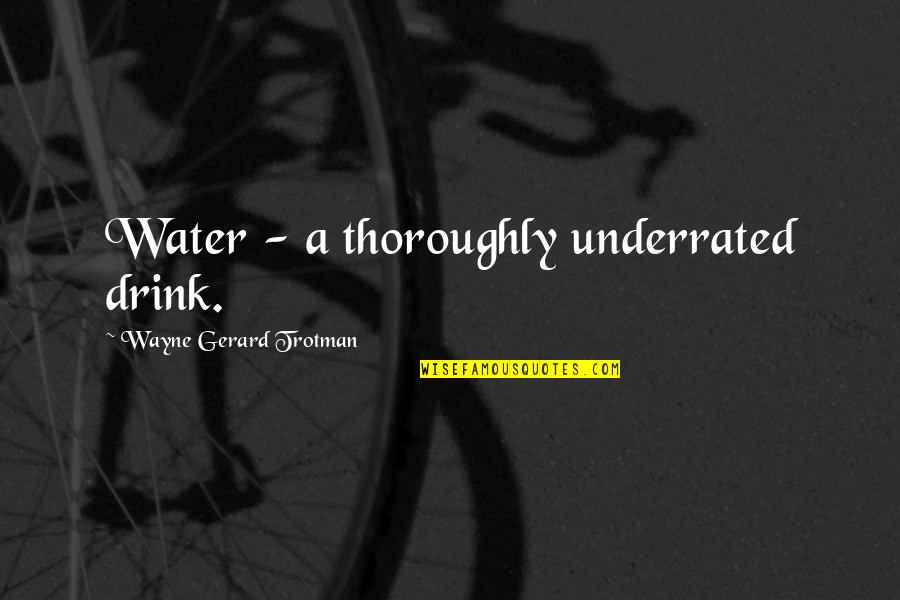 Water - a thoroughly underrated drink.
—
Wayne Gerard Trotman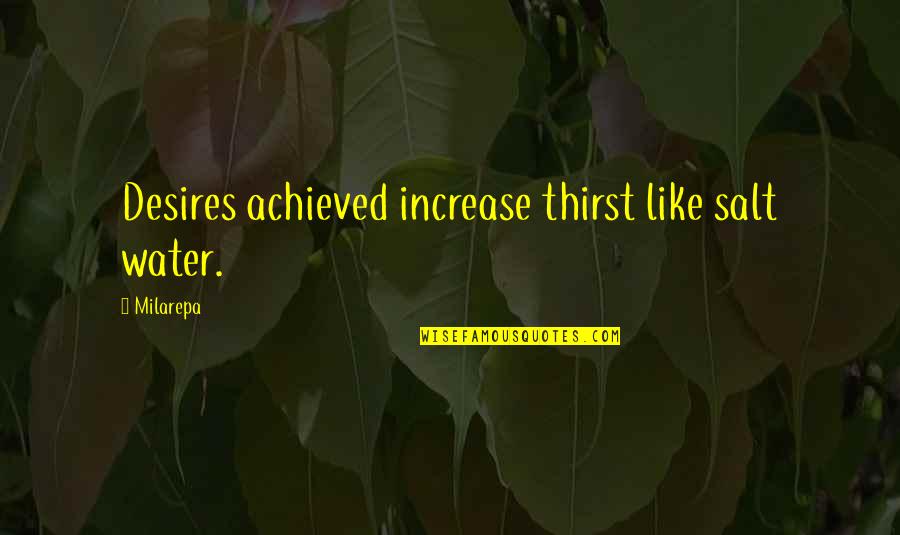 Desires achieved increase thirst like salt water.
—
Milarepa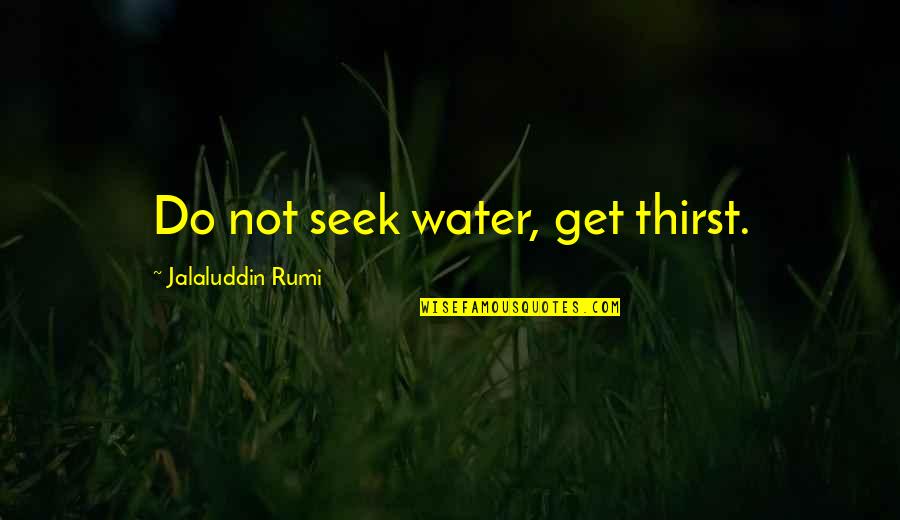 Do not seek water, get thirst.
—
Jalaluddin Rumi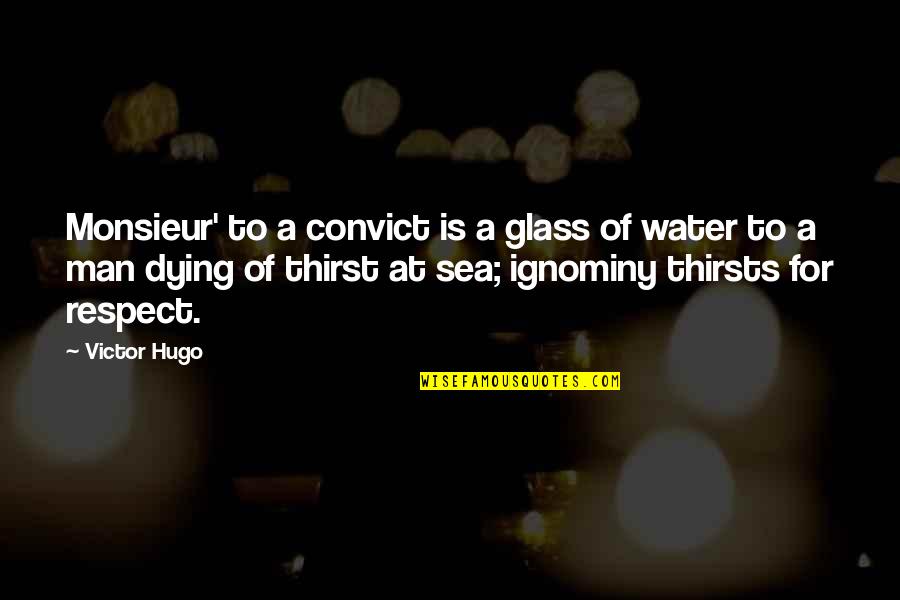 Monsieur' to a convict is a glass of water to a man dying of thirst at sea; ignominy thirsts for respect.
—
Victor Hugo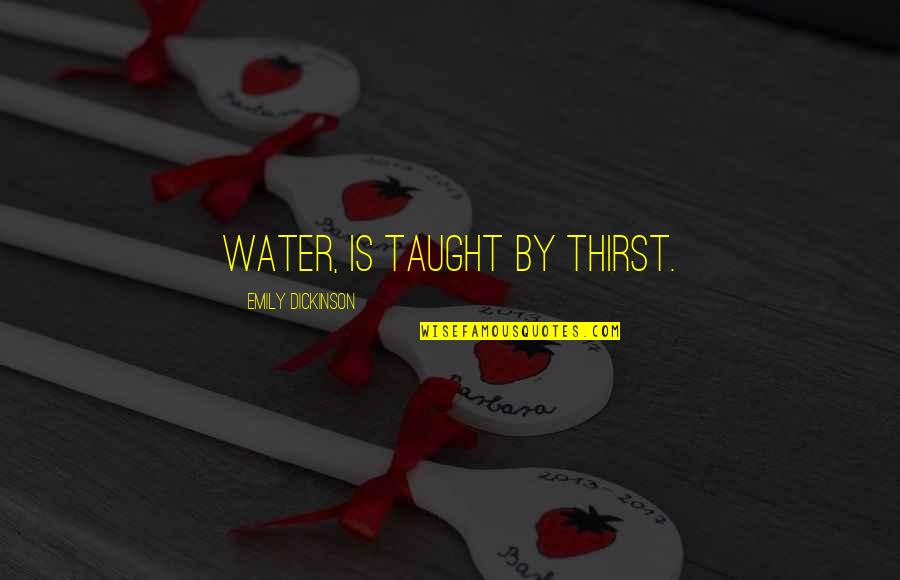 Water, is taught by thirst.
—
Emily Dickinson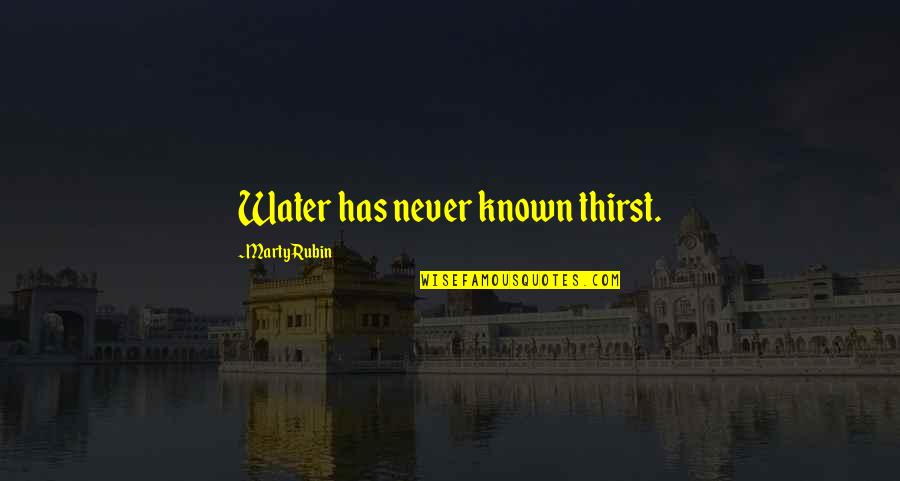 Water has never known thirst.
—
Marty Rubin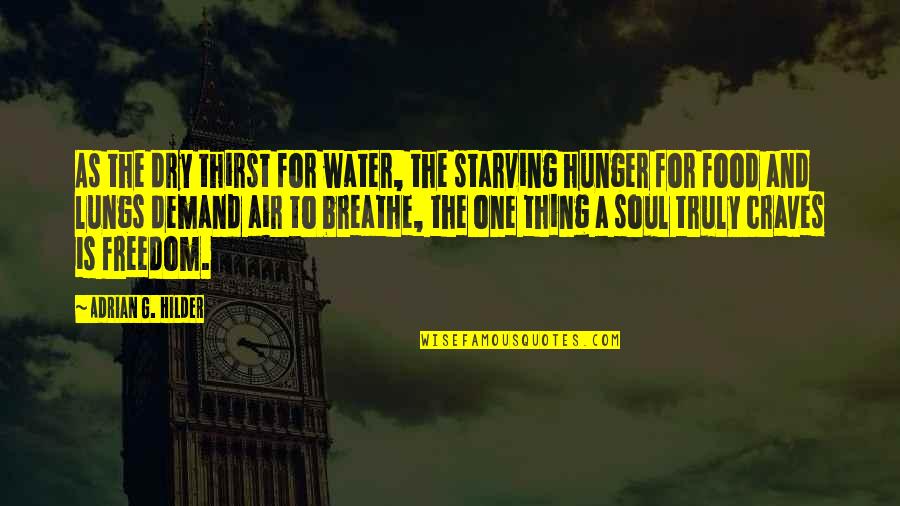 As the dry thirst for water, the starving hunger for food and lungs demand air to breathe, the one thing a soul truly craves is freedom.
—
Adrian G. Hilder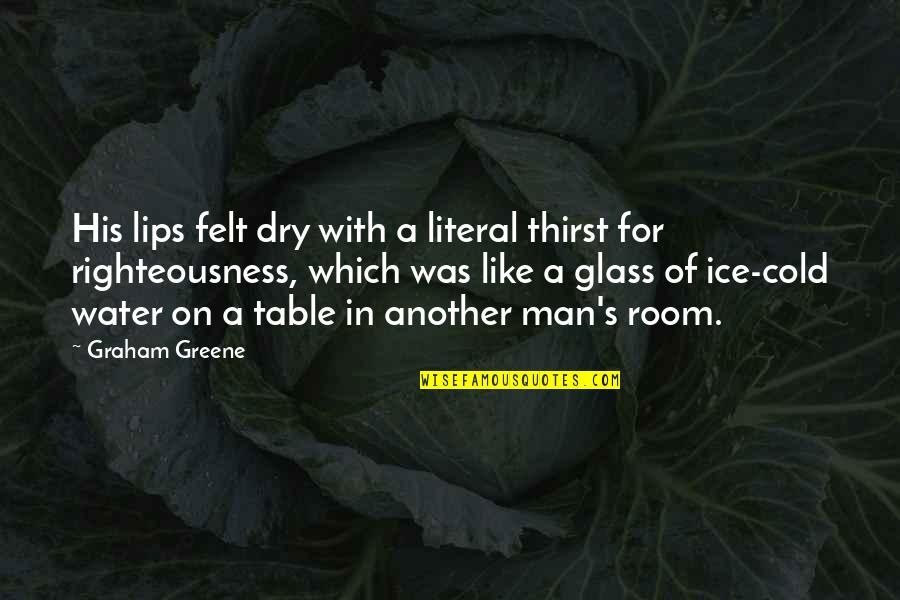 His lips felt dry with a literal thirst for righteousness, which was like a glass of ice-cold water on a table in another man's room. —
Graham Greene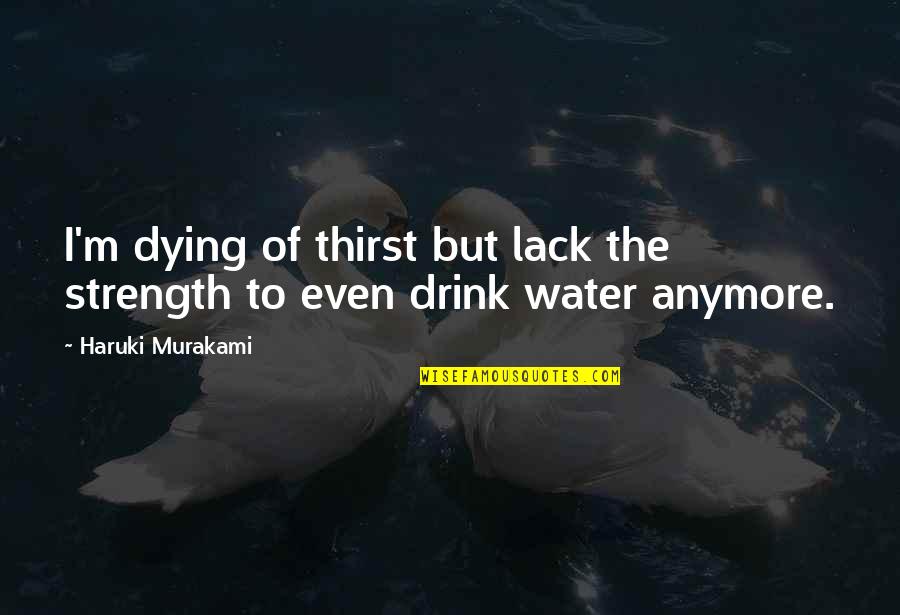 I'm dying of thirst but lack the strength to even drink water anymore. —
Haruki Murakami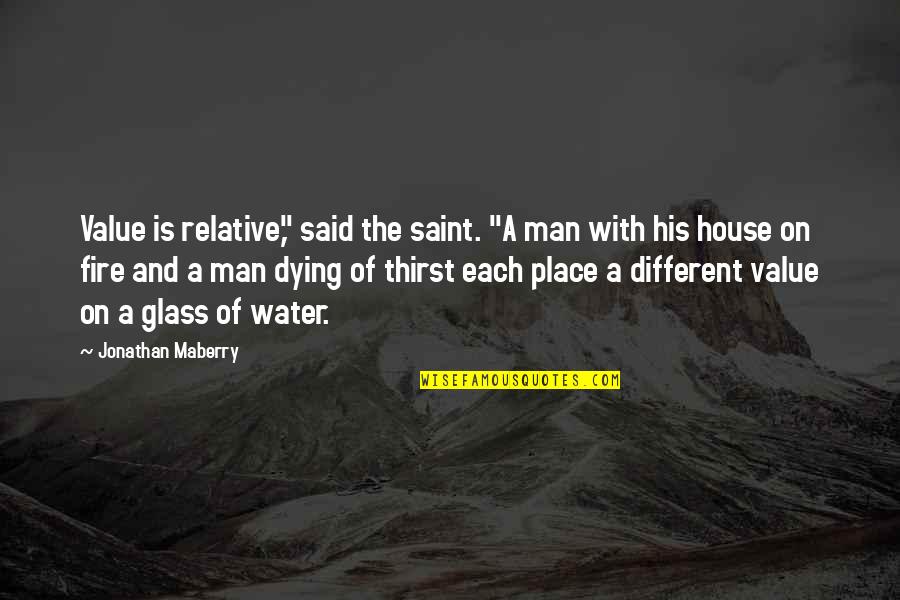 Value is relative," said the saint. "A man with his house on fire and a man dying of thirst each place a different value on a glass of water. —
Jonathan Maberry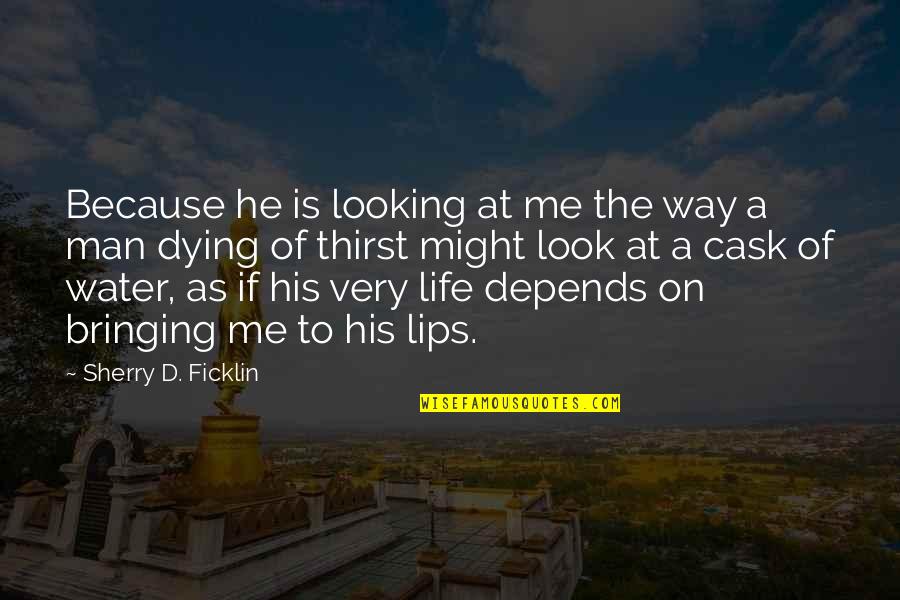 Because he is looking at me the way a man dying of thirst might look at a cask of water, as if his very life depends on bringing me to his lips. —
Sherry D. Ficklin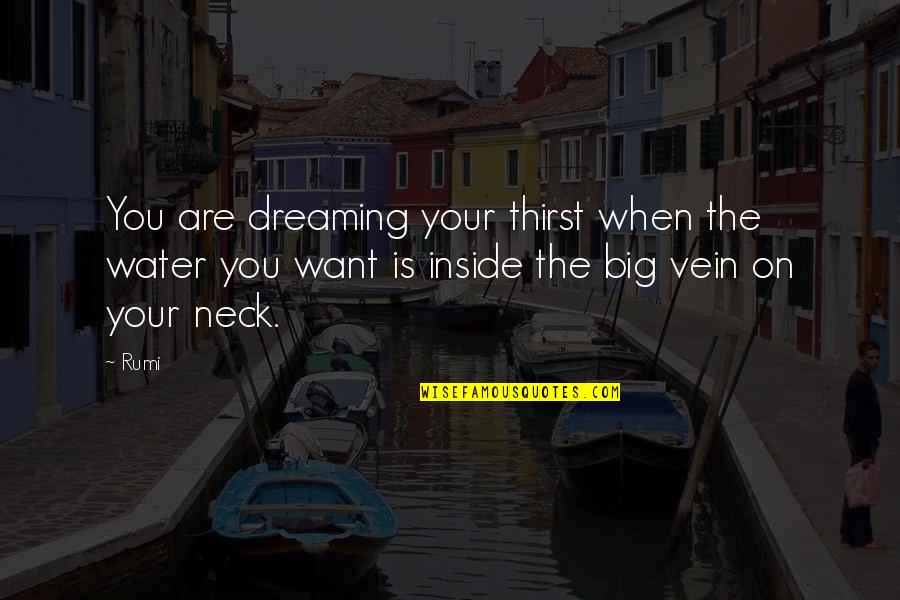 You are dreaming your thirst when the water you want is inside the big vein on your neck. —
Rumi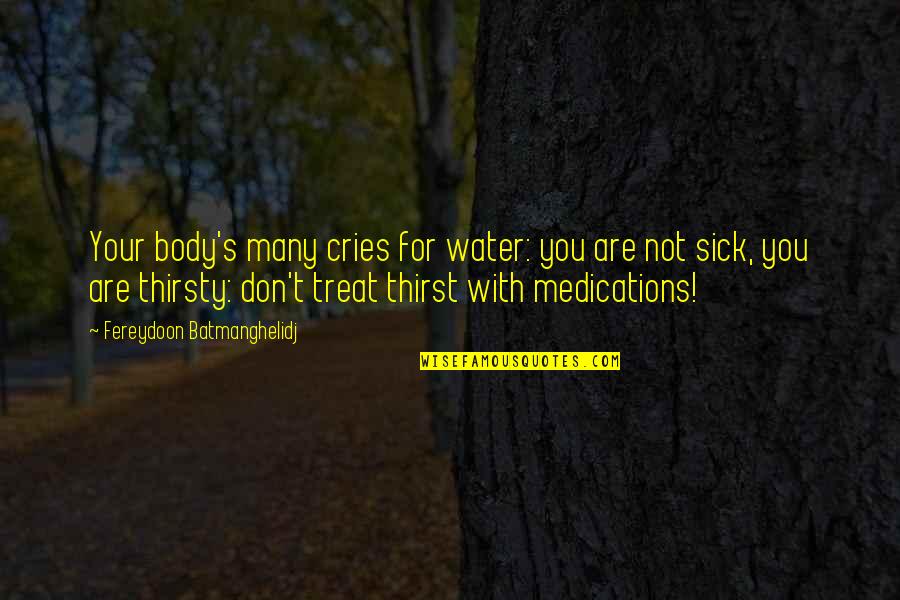 Your body's many cries for water: you are not sick, you are thirsty: don't treat thirst with medications! —
Fereydoon Batmanghelidj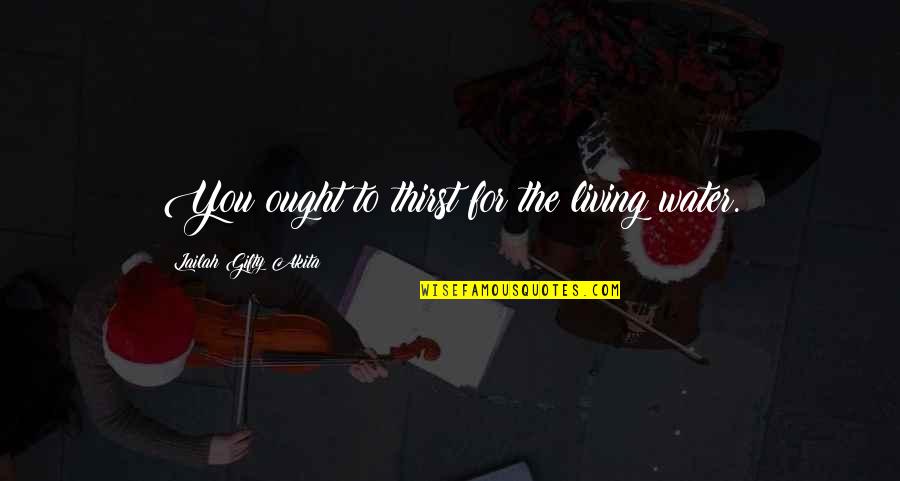 You ought to thirst for the living water. —
Lailah Gifty Akita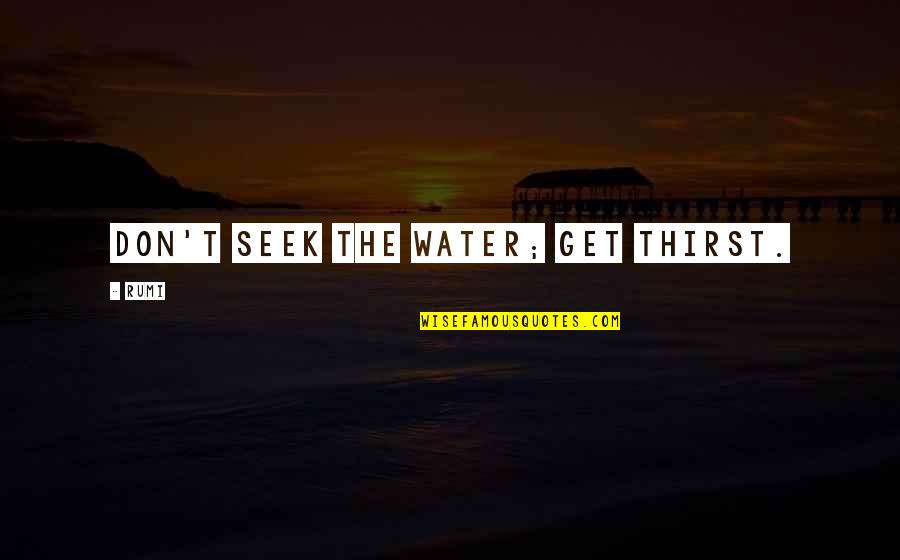 Don't seek the water; get thirst. —
Rumi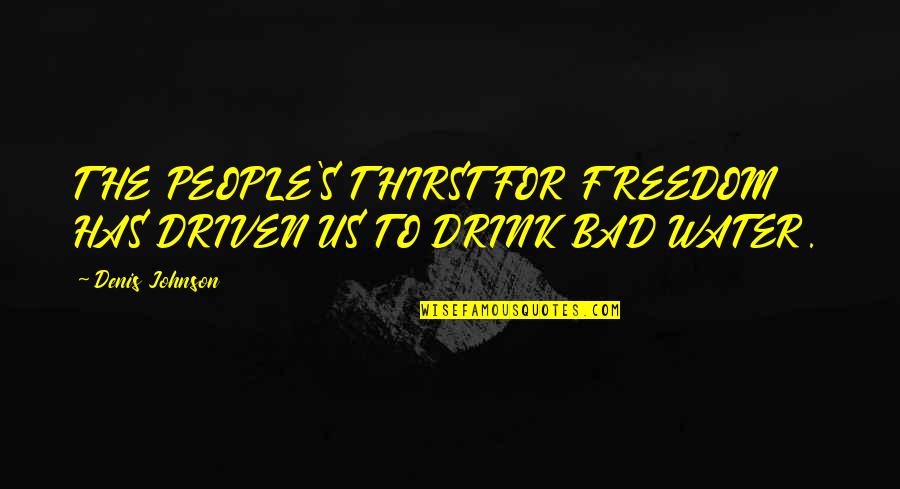 THE PEOPLE'S THIRST FOR FREEDOM HAS DRIVEN US TO DRINK BAD WATER. —
Denis Johnson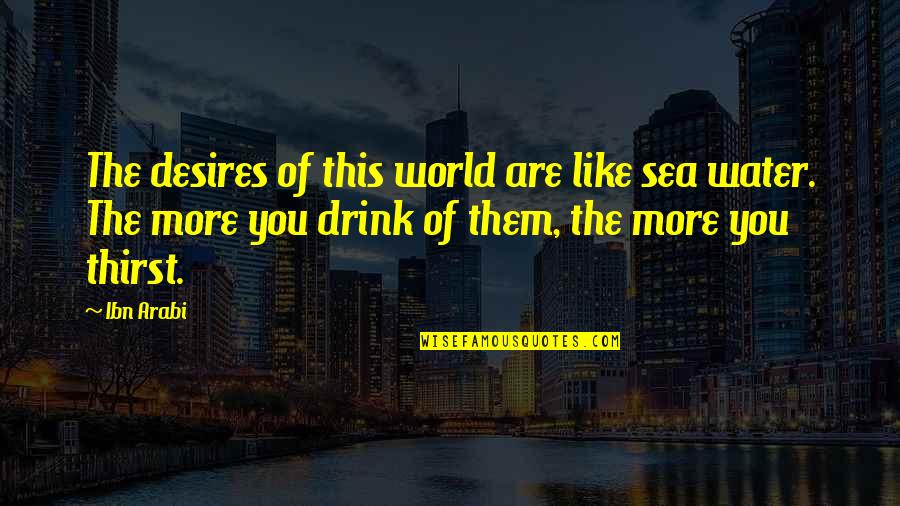 The desires of this world are like sea water. The more you drink of them, the more you thirst. —
Ibn Arabi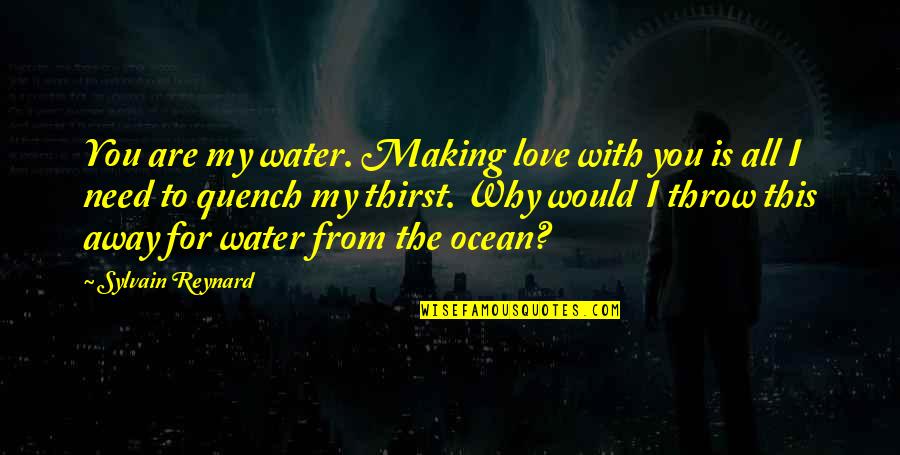 You are my water. Making love with you is all I need to quench my thirst. Why would I throw this away for water from the ocean? —
Sylvain Reynard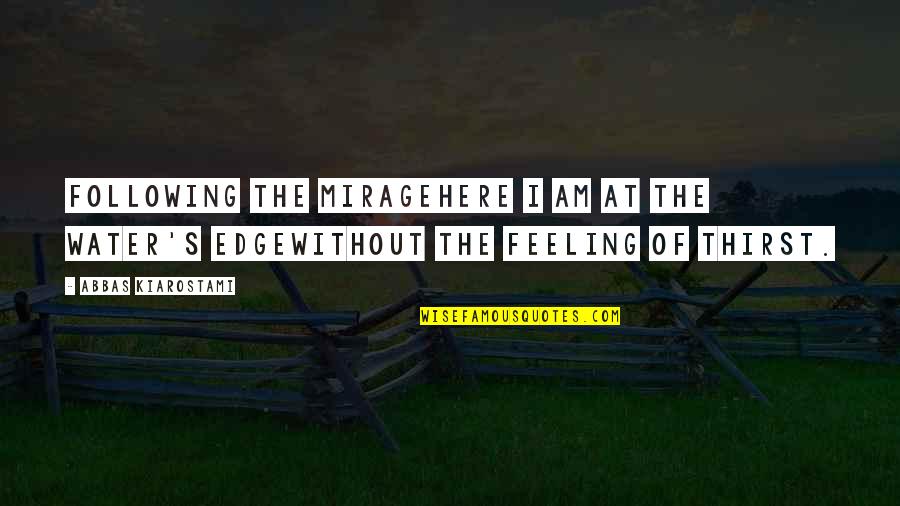 Following the mirage
here I am at the water's edge
without the feeling of thirst. —
Abbas Kiarostami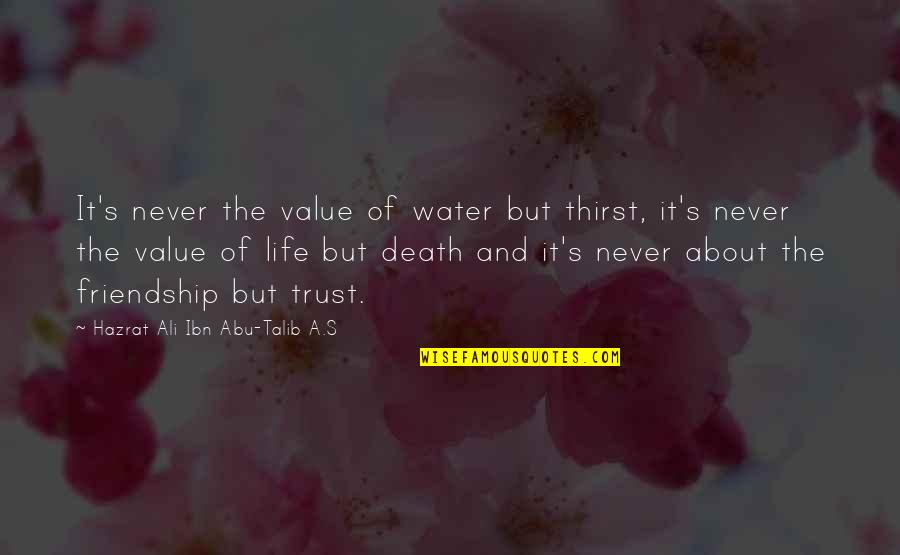 It's never the value of water but thirst, it's never the value of life but death and it's never about the friendship but trust. —
Hazrat Ali Ibn Abu-Talib A.S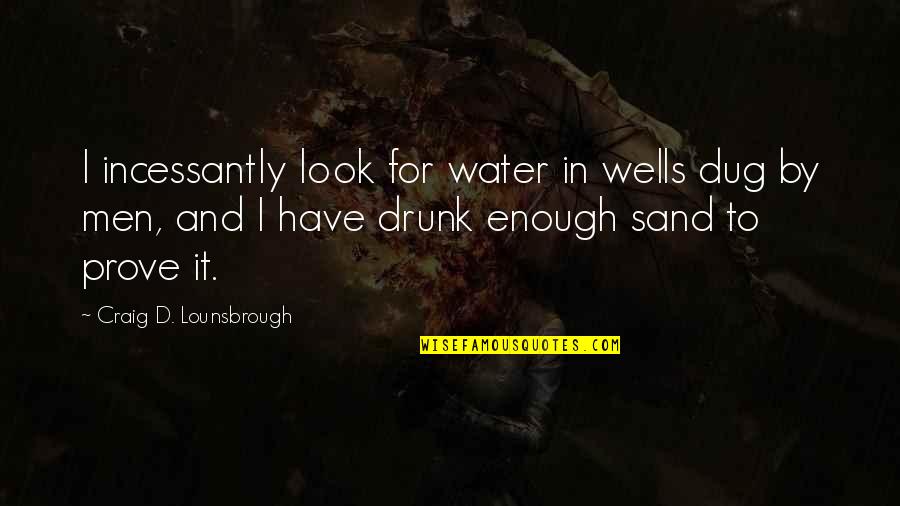 I incessantly look for water in wells dug by men, and I have drunk enough sand to prove it. —
Craig D. Lounsbrough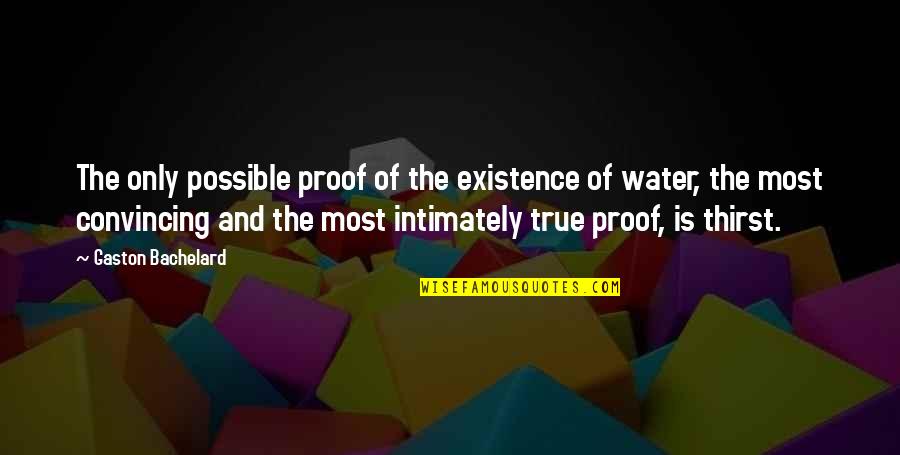 The only possible proof of the existence of water, the most convincing and the most intimately true proof, is thirst. —
Gaston Bachelard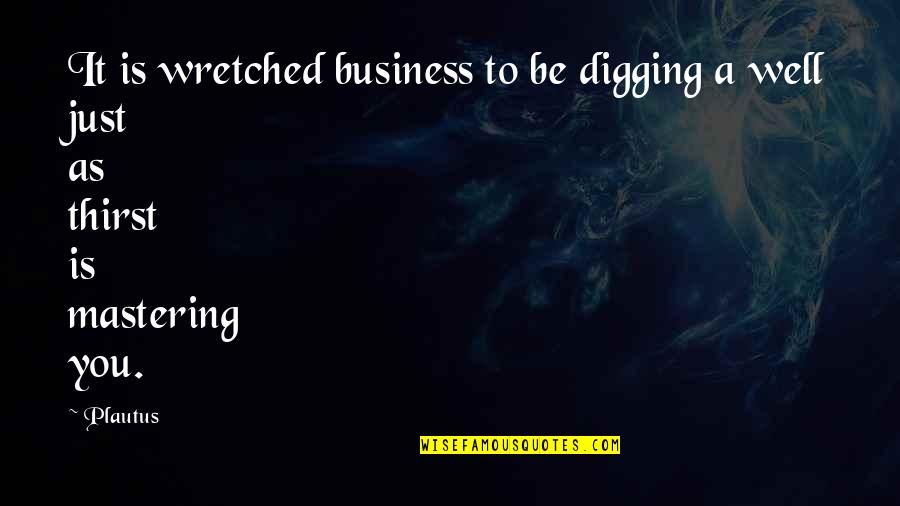 It is wretched business to be digging a well just as thirst is mastering you. —
Plautus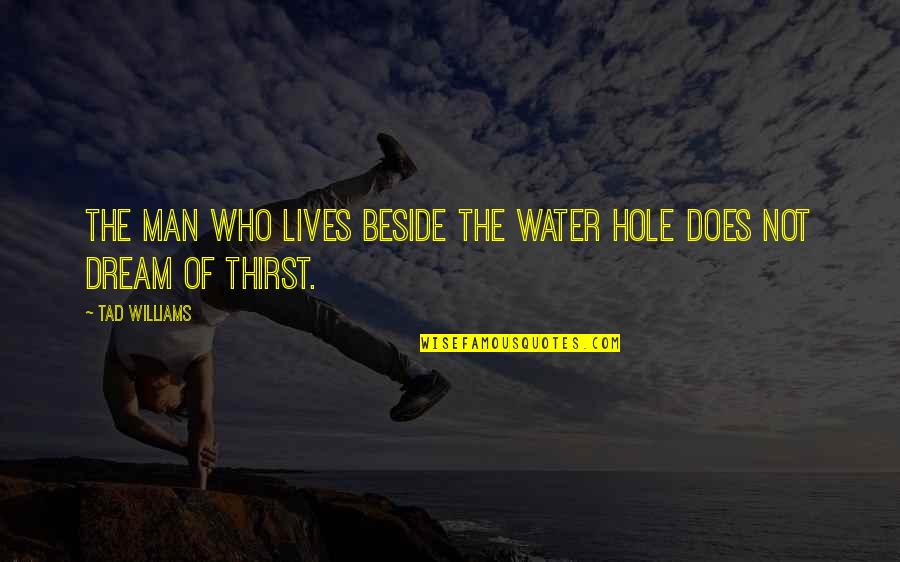 The man who lives beside the water hole does not dream of thirst. —
Tad Williams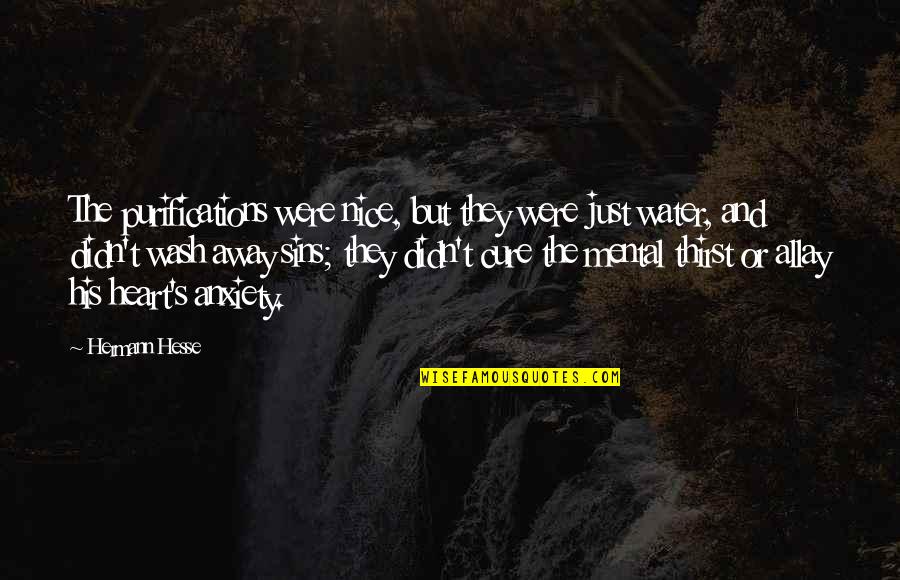 The purifications were nice, but they were just water, and didn't wash away sins; they didn't cure the mental thirst or allay his heart's anxiety. —
Hermann Hesse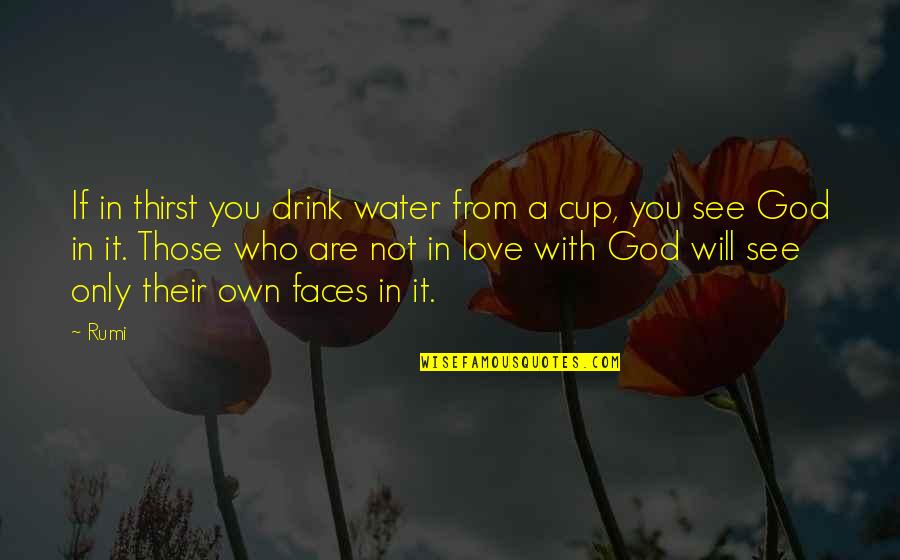 If in thirst you drink water from a cup, you see God in it. Those who are not in love with God will see only their own faces in it. —
Rumi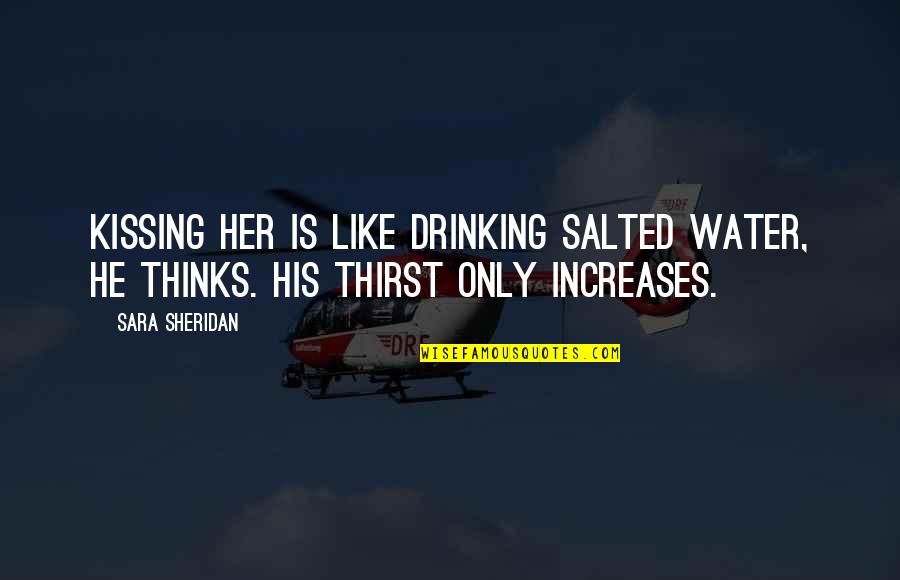 Kissing her is like drinking salted water, he thinks. His thirst only increases. —
Sara Sheridan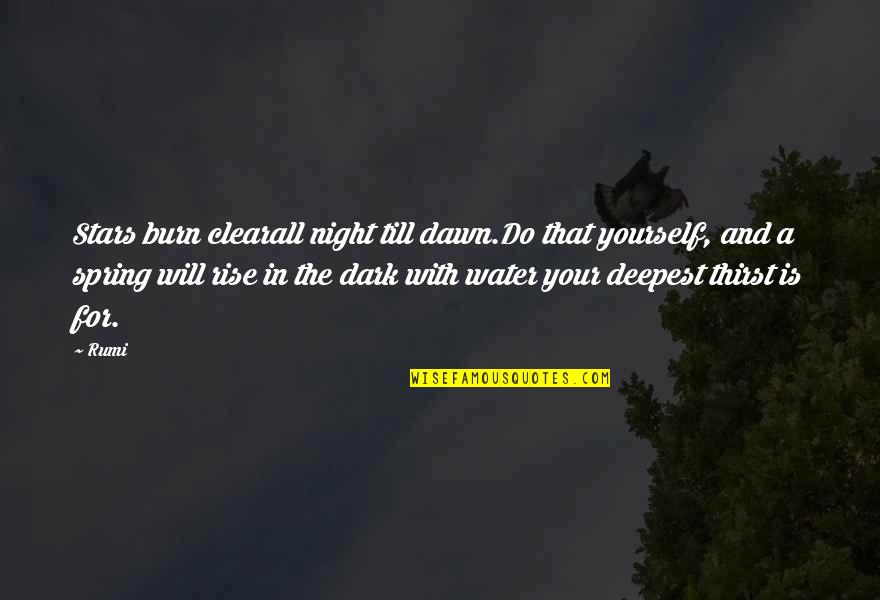 Stars burn clear
all night till dawn.
Do that yourself, and a spring will rise in the dark with water your deepest thirst is for. —
Rumi