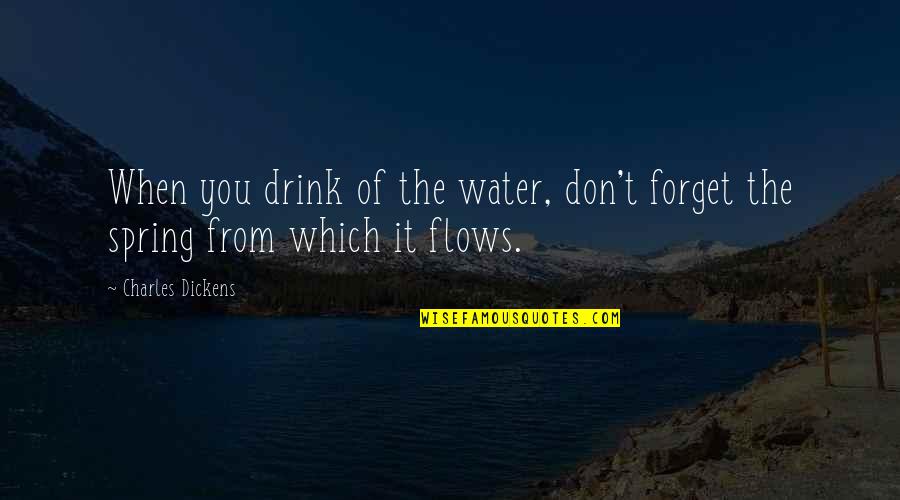 When you drink of the water, don't forget the spring from which it flows.
—
Charles Dickens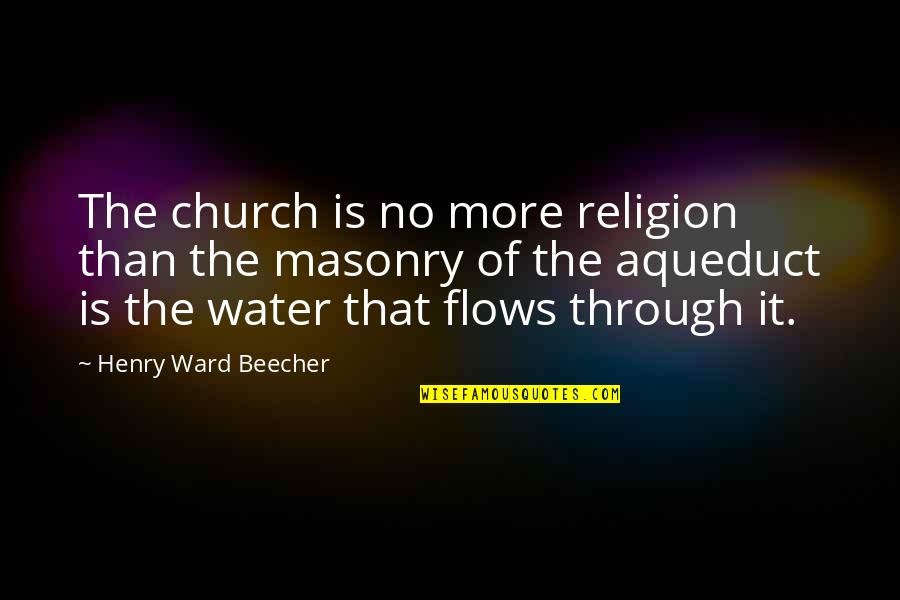 The church is no more religion than the masonry of the aqueduct is the water that flows through it.
—
Henry Ward Beecher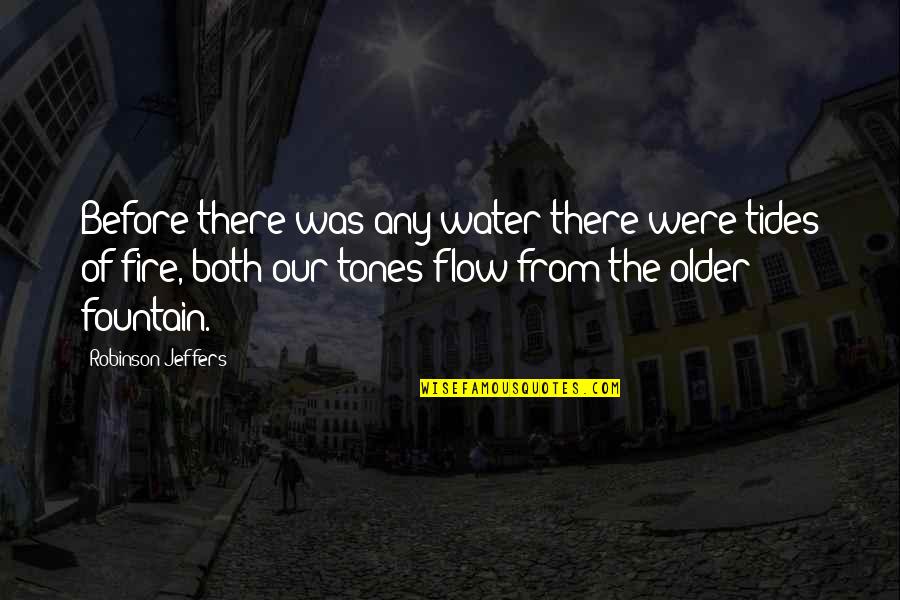 Before there was any water there were tides of fire, both our tones flow from the older fountain.
—
Robinson Jeffers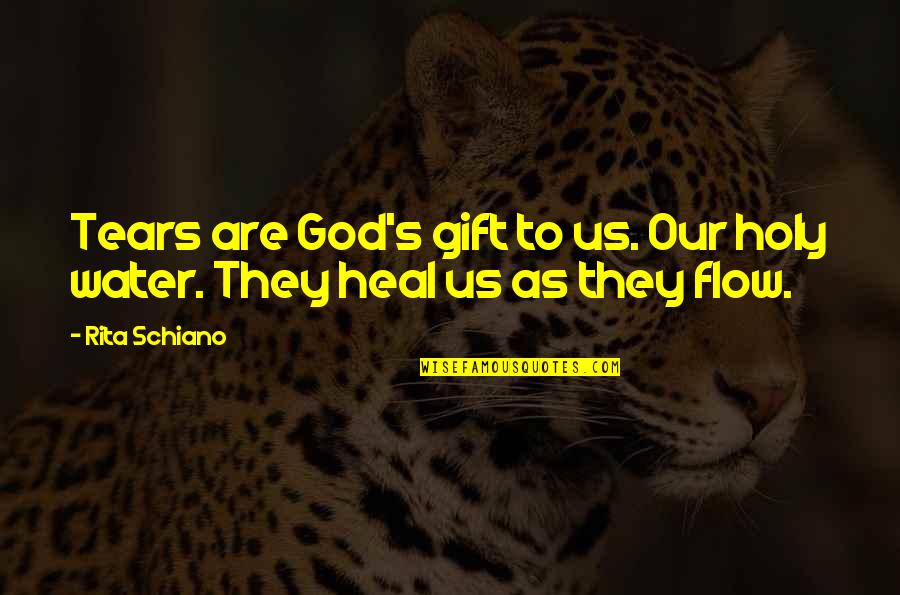 Tears are God's gift to us. Our holy water. They heal us as they flow.
—
Rita Schiano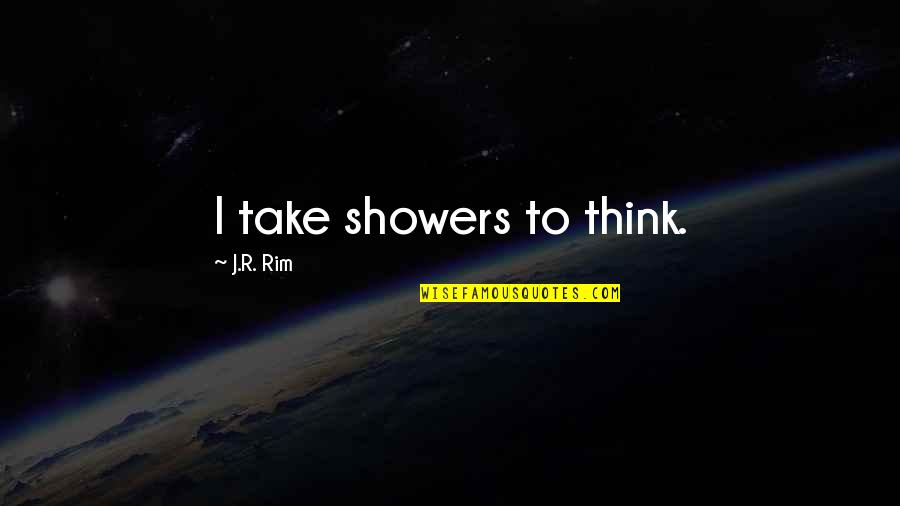 I take showers to think.
—
J.R. Rim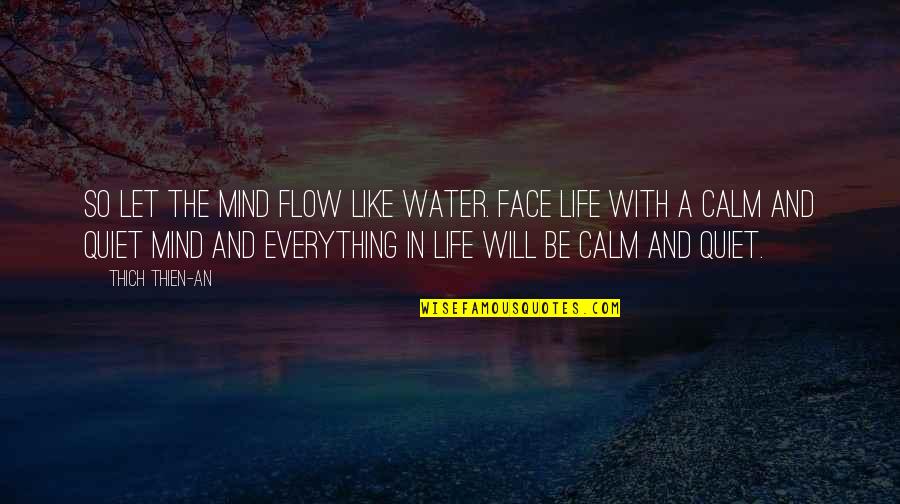 So let the mind flow like water. Face life with a calm and quiet mind and everything in life will be calm and quiet.
—
Thich Thien-An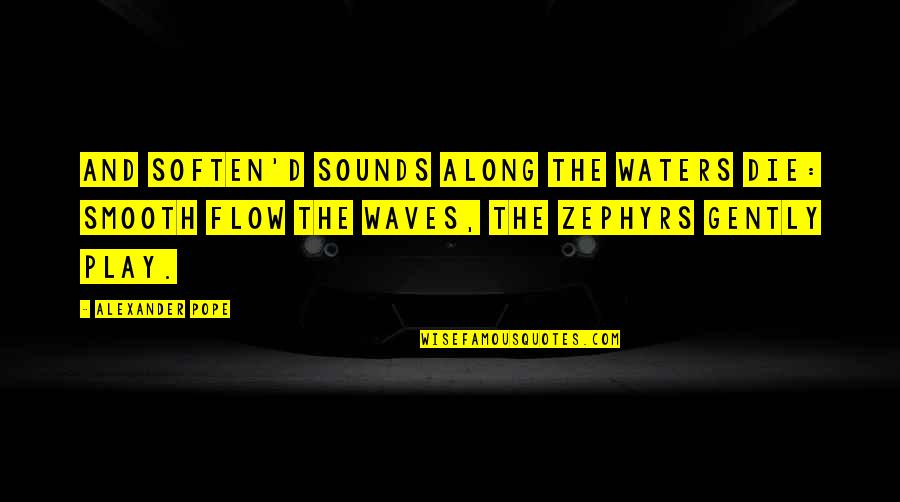 And soften'd sounds along the waters die: Smooth flow the waves, the zephyrs gently play.
—
Alexander Pope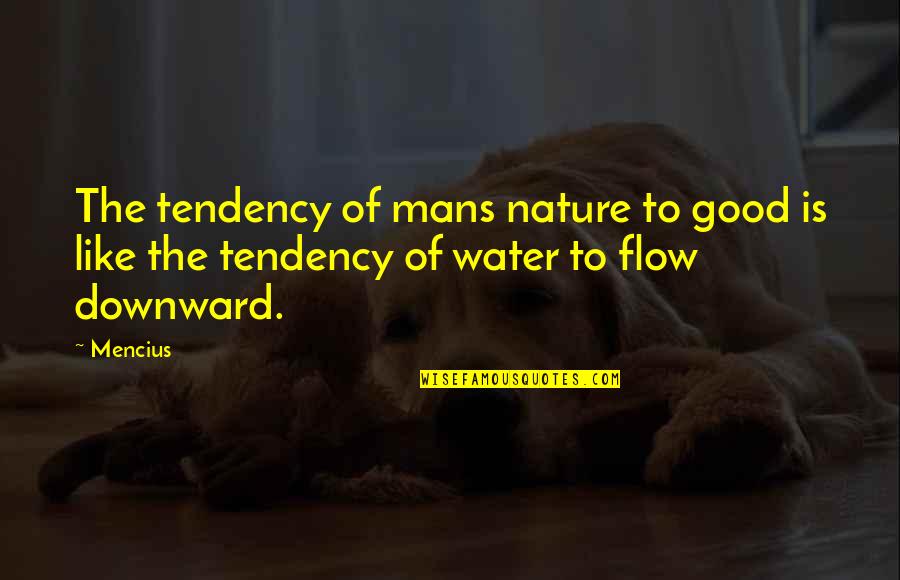 The tendency of mans nature to good is like the tendency of water to flow downward.
—
Mencius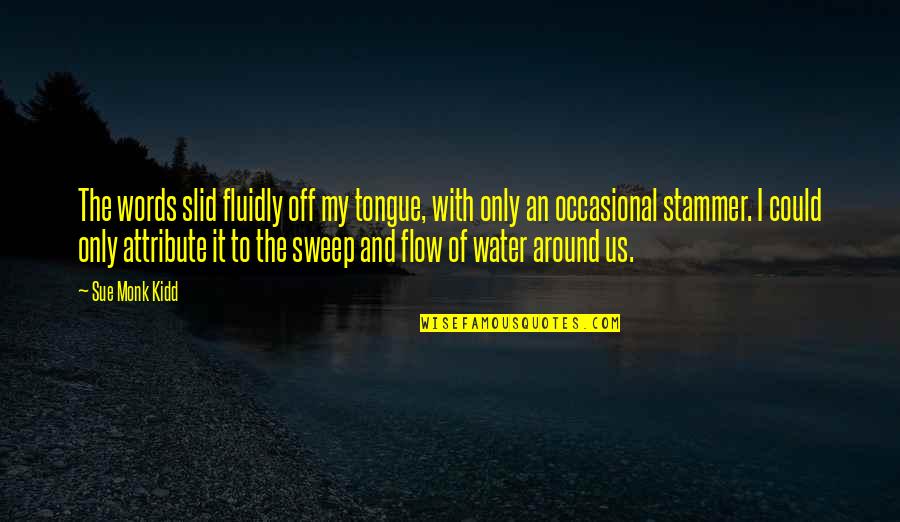 The words slid fluidly off my tongue, with only an occasional stammer. I could only attribute it to the sweep and flow of water around us.
—
Sue Monk Kidd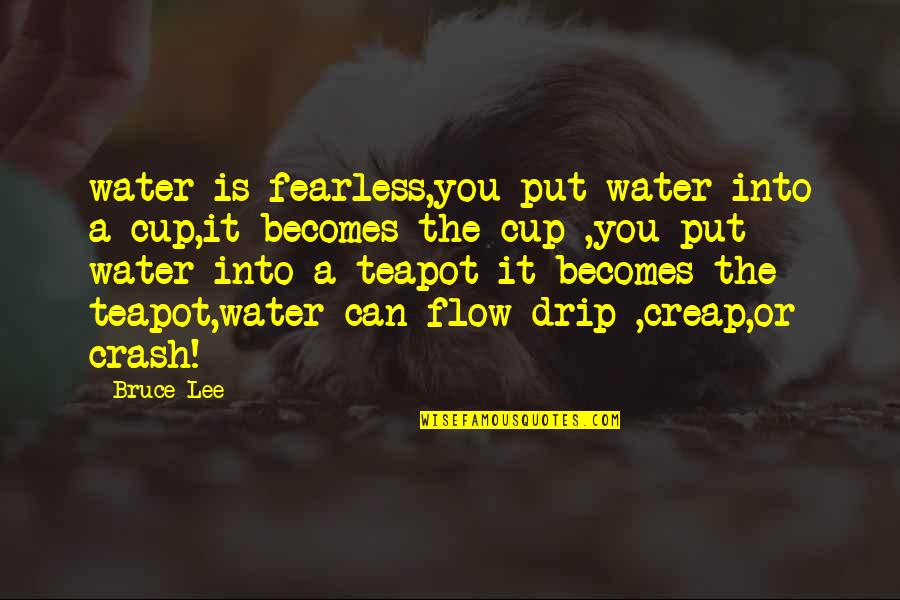 water is fearless,you put water into a cup,it becomes the cup ,you put water into a teapot it becomes the teapot,water can flow drip ,creap,or crash!
—
Bruce Lee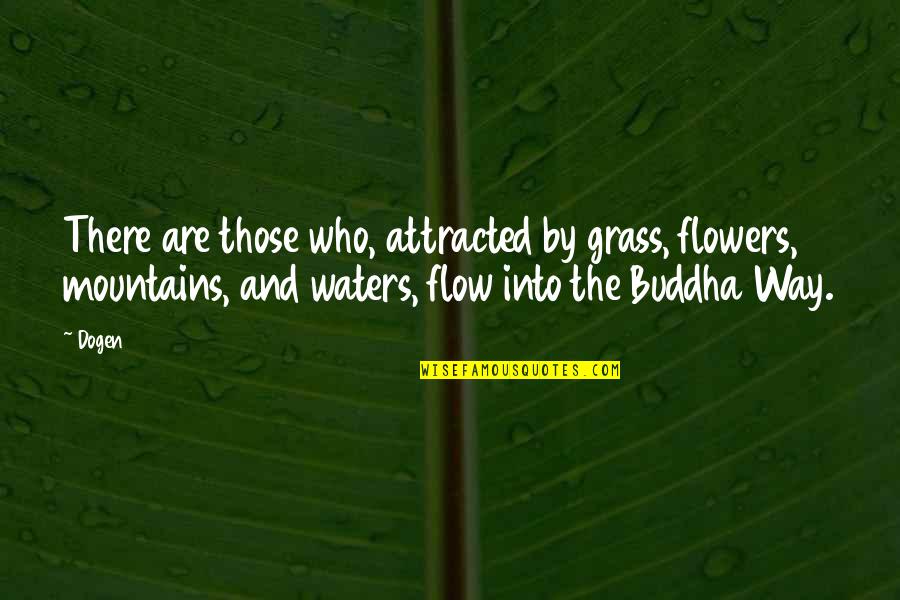 There are those who, attracted by grass, flowers, mountains, and waters, flow into the Buddha Way. —
Dogen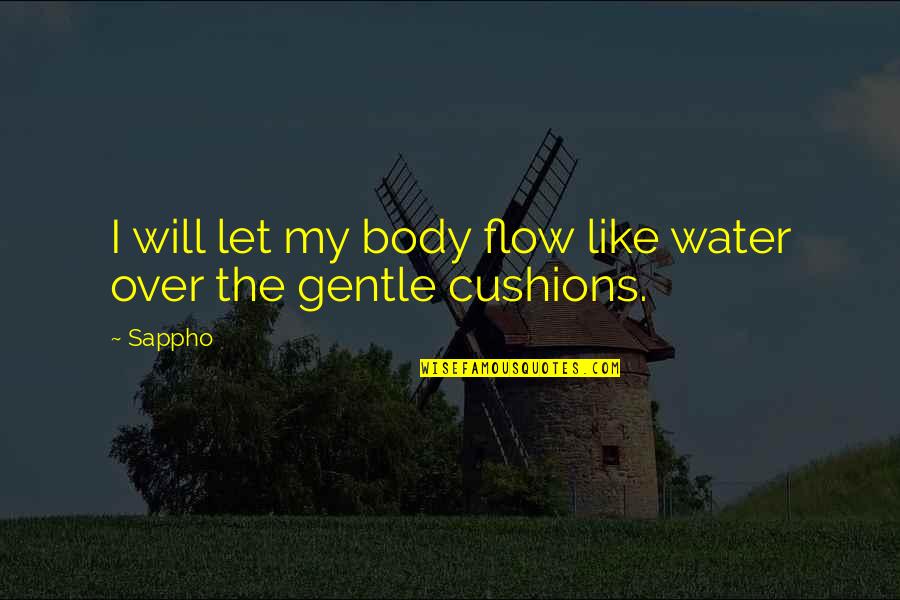 I will let my body flow like water over the gentle cushions. —
Sappho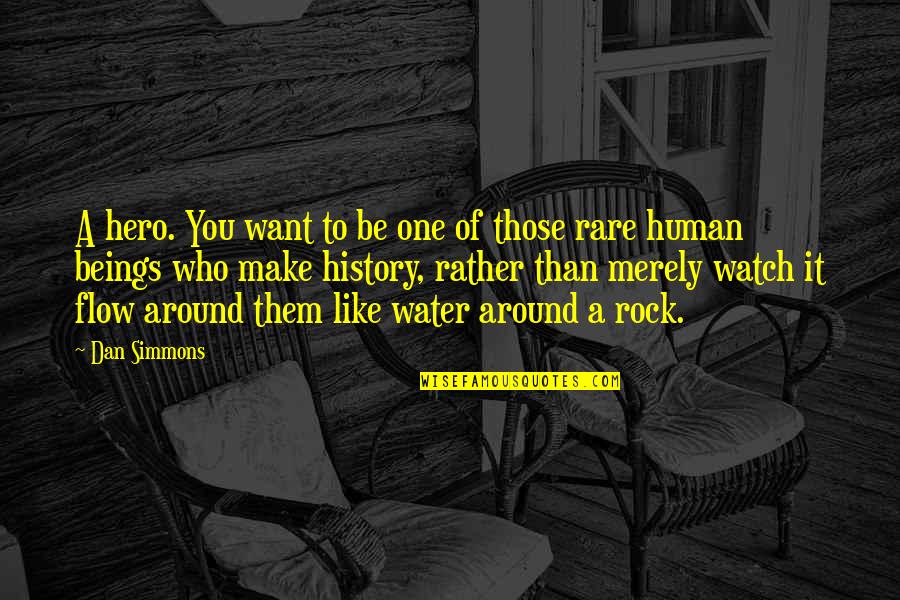 A hero. You want to be one of those rare human beings who make history, rather than merely watch it flow around them like water around a rock. —
Dan Simmons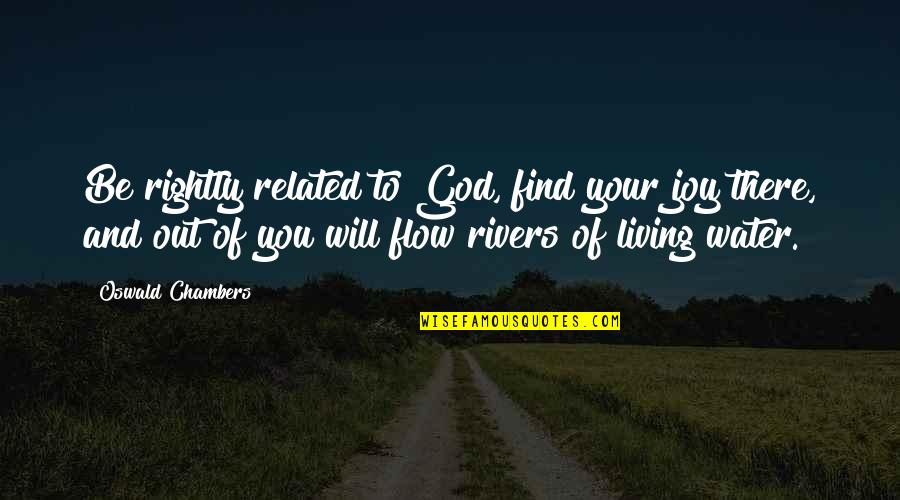 Be rightly related to God, find your joy there, and out of you will flow rivers of living water. —
Oswald Chambers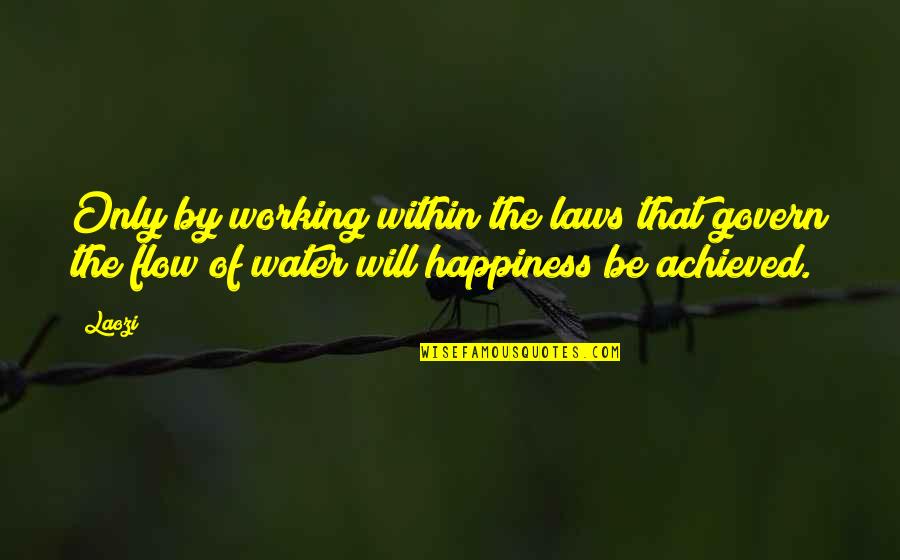 Only by working within the laws that govern the flow of water will happiness be achieved. —
Laozi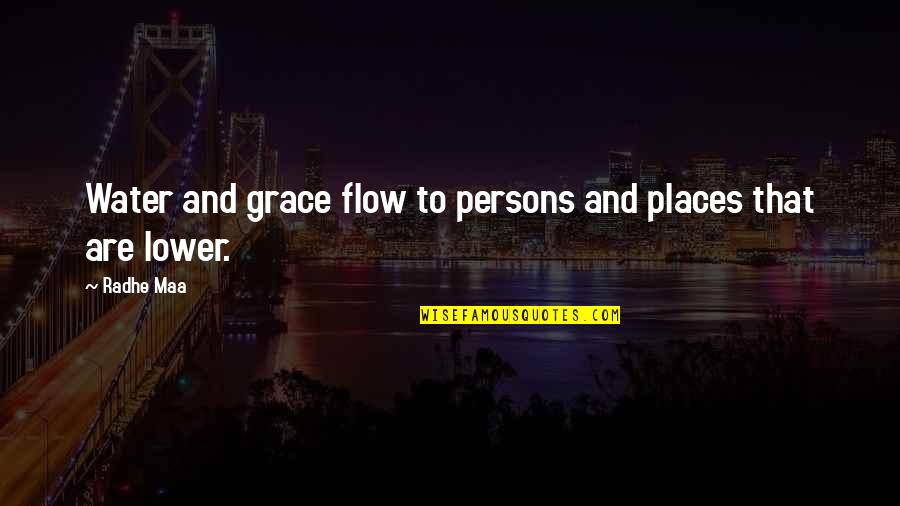 Water and grace flow to persons and places that are lower. —
Radhe Maa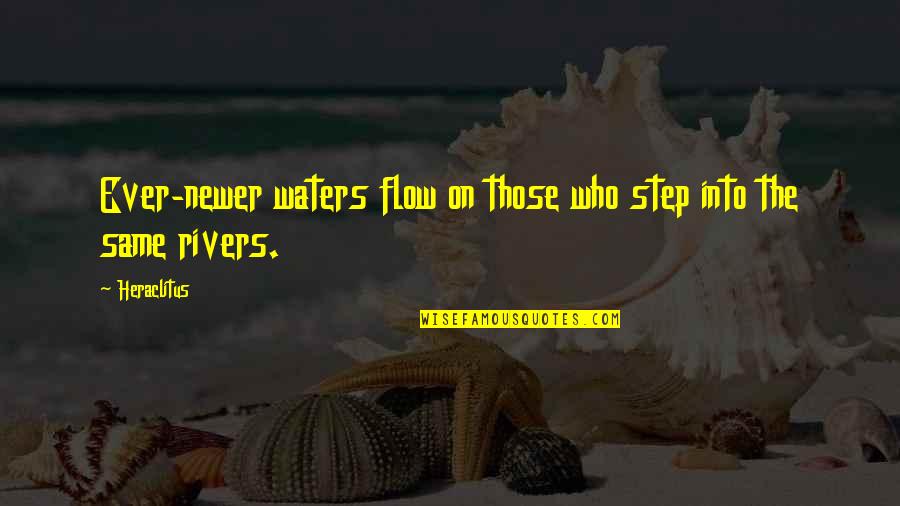 Ever-newer waters flow on those who step into the same rivers. —
Heraclitus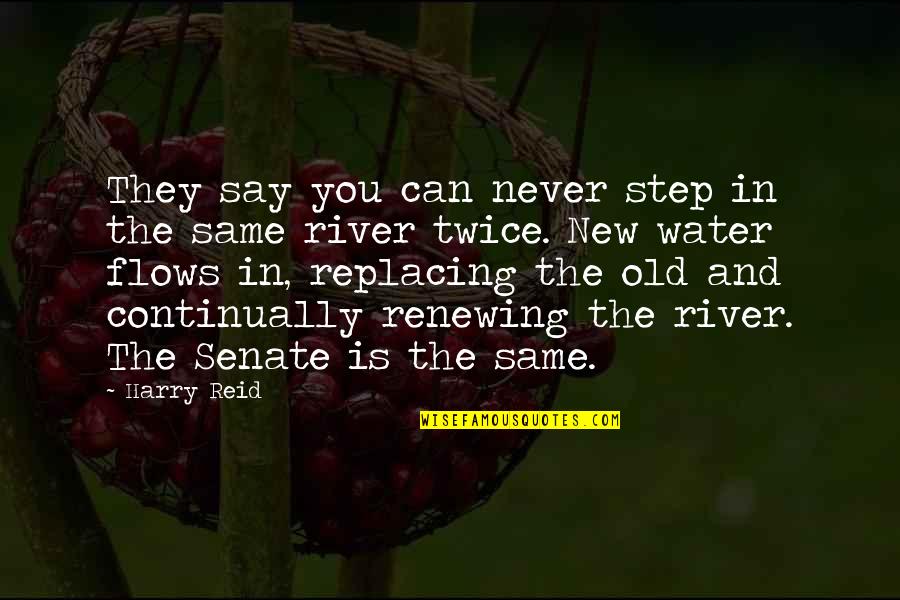 They say you can never step in the same river twice. New
water flow
s in, replacing the old and continually renewing the river. The Senate is the same. —
Harry Reid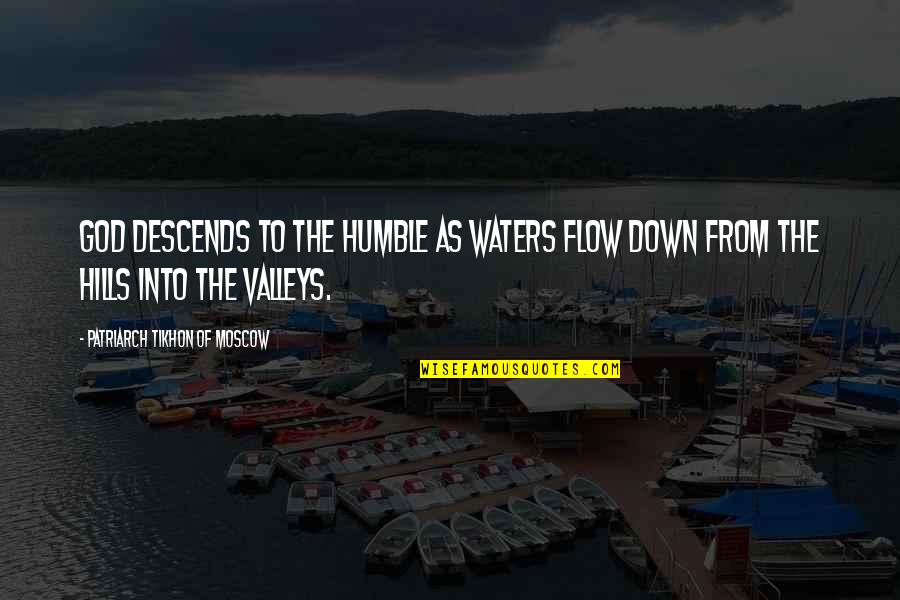 God descends to the humble as waters flow down from the hills into the valleys. —
Patriarch Tikhon Of Moscow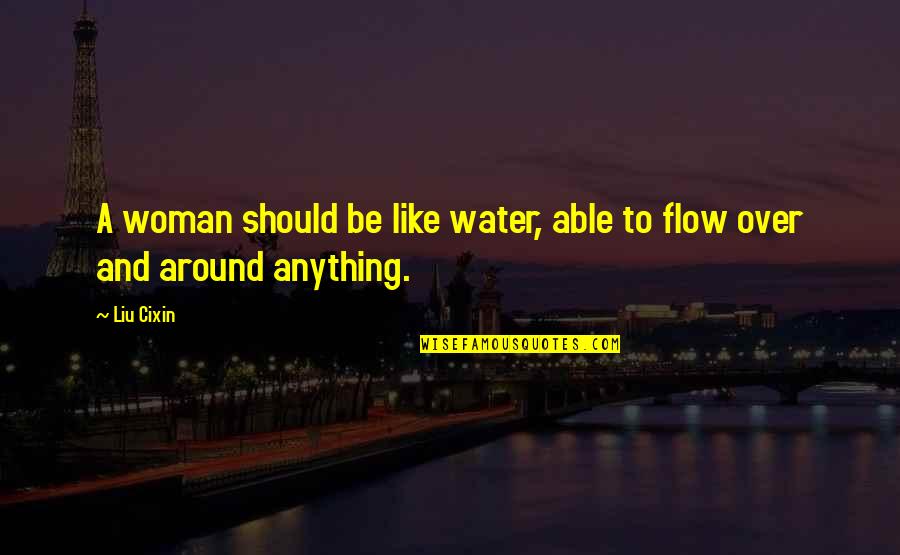 A woman should be like water, able to flow over and around anything. —
Liu Cixin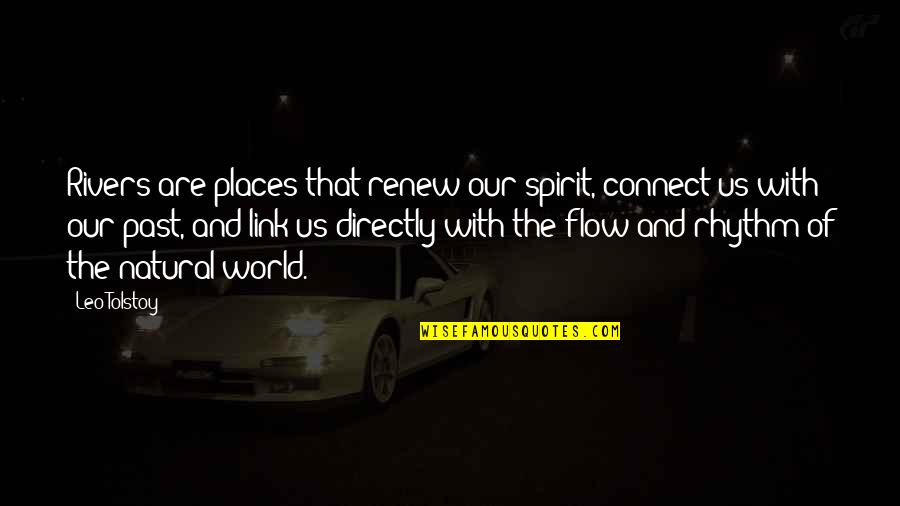 Rivers are places that renew our spirit, connect us with our past, and link us directly with the flow and rhythm of the natural world. —
Leo Tolstoy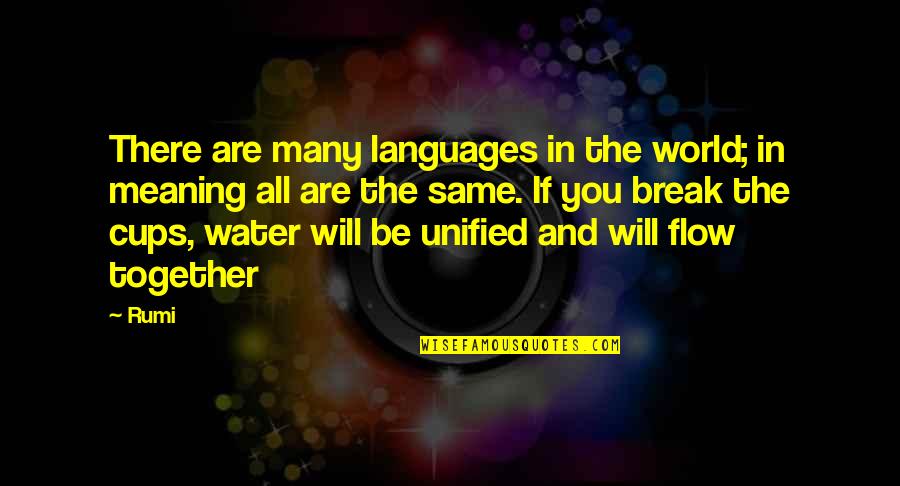 There are many languages in the world; in meaning all are the same. If you break the cups, water will be unified and will flow together —
Rumi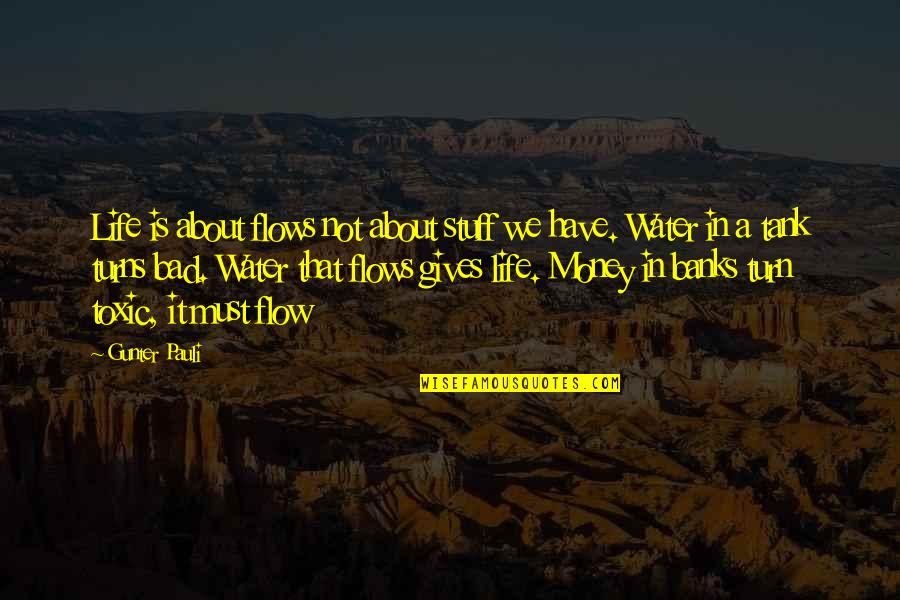 Life is about flows not about stuff we have. Water in a tank turns bad. Water that flows gives life. Money in banks turn toxic, it must flow —
Gunter Pauli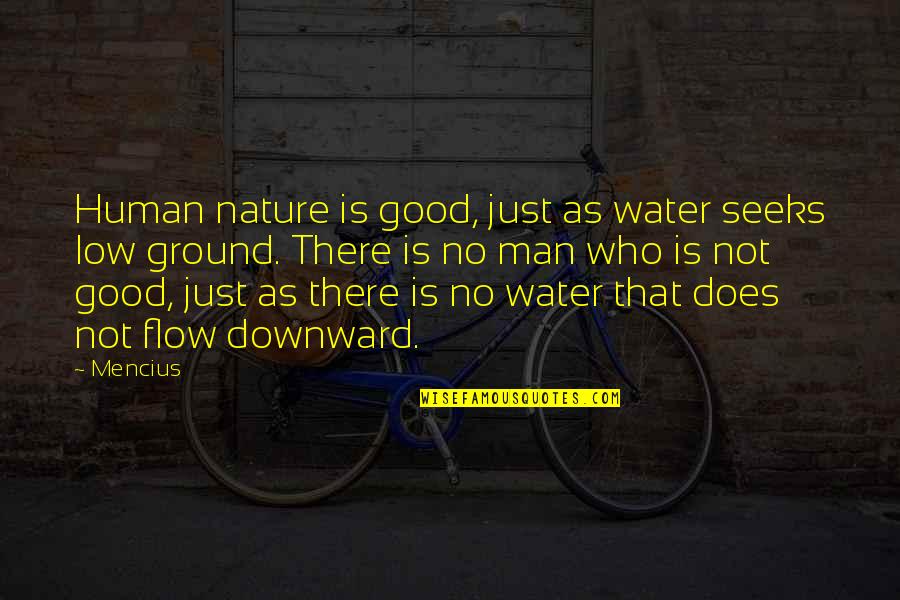 Human nature is good, just as water seeks low ground. There is no man who is not good, just as there is no water that does not flow downward. —
Mencius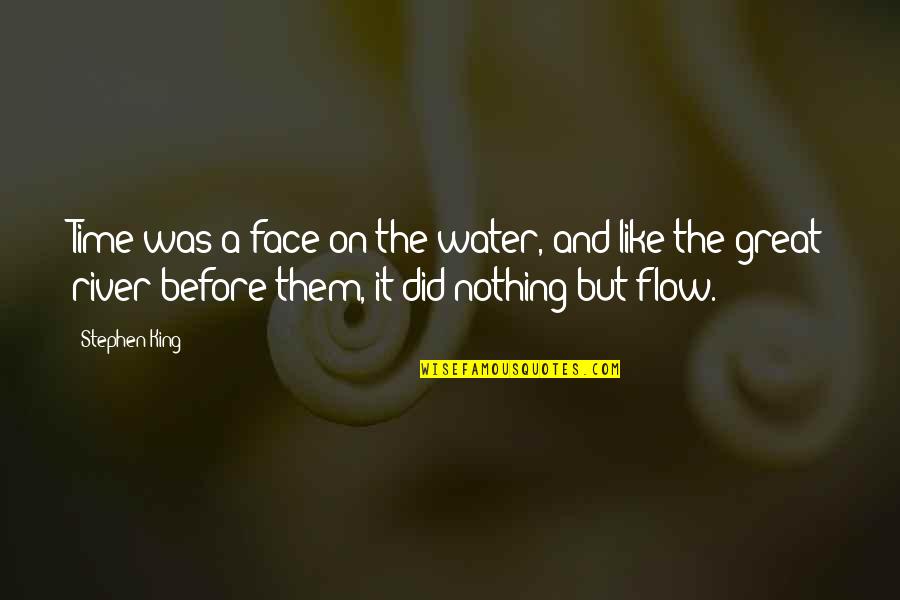 Time was a face on the water, and like the great river before them, it did nothing but flow. —
Stephen King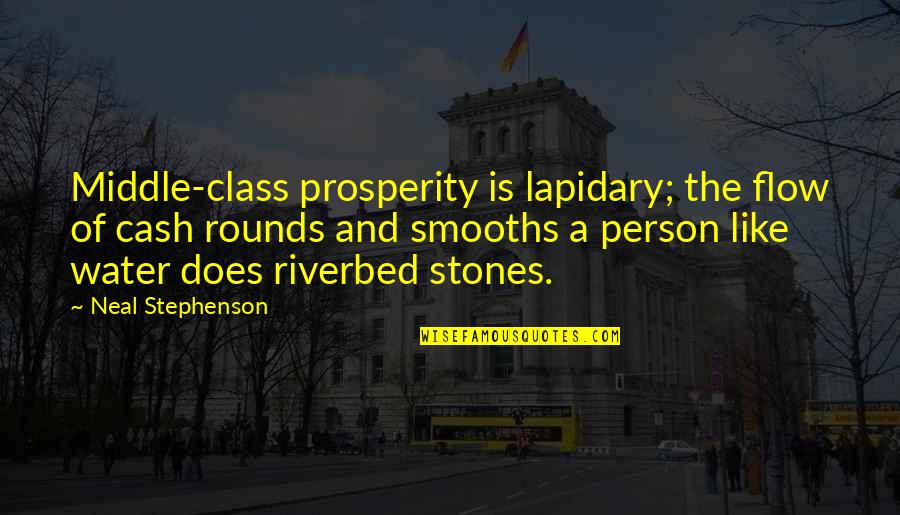 Middle-class prosperity is lapidary; the flow of cash rounds and smooths a person like water does riverbed stones. —
Neal Stephenson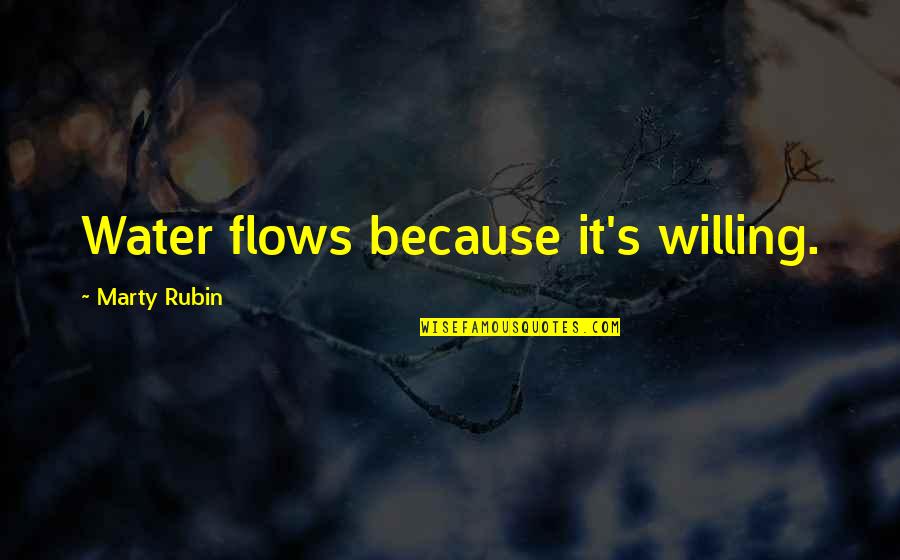 Water flow
s because it's willing. —
Marty Rubin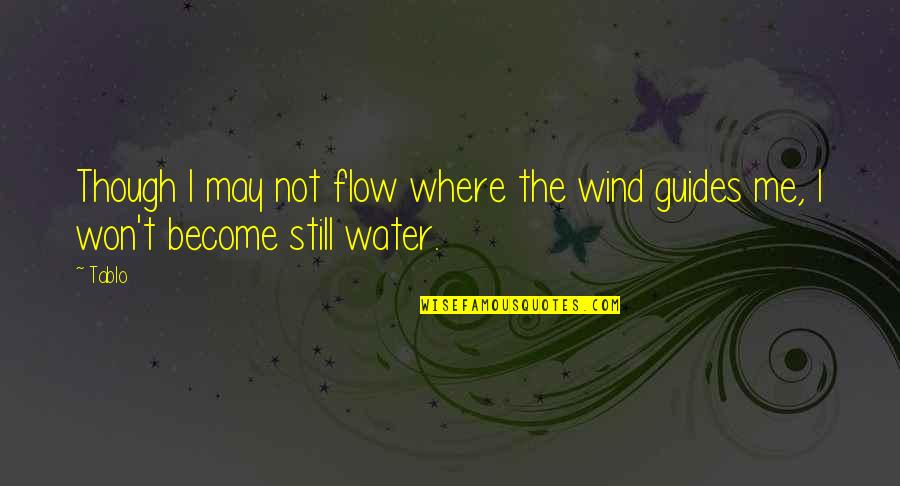 Though I may not flow where the wind guides me, I won't become still water. —
Tablo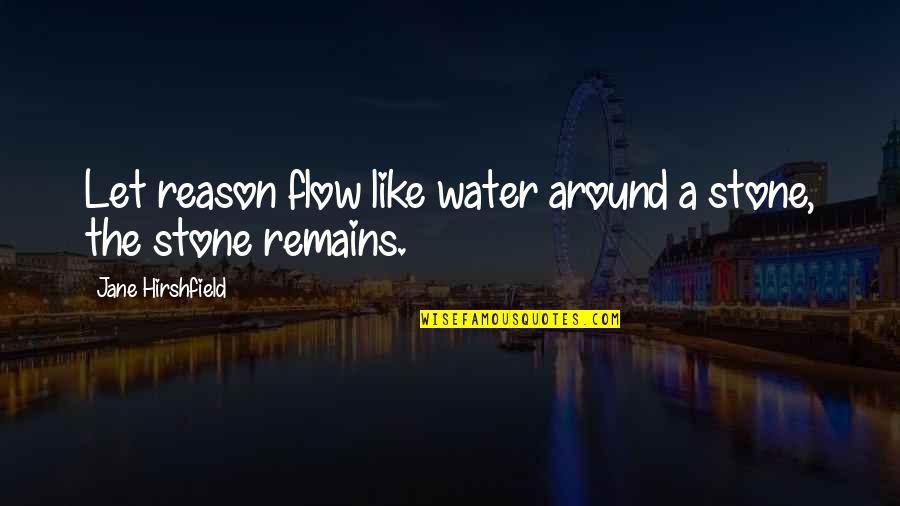 Let reason flow like water around a stone, the stone remains. —
Jane Hirshfield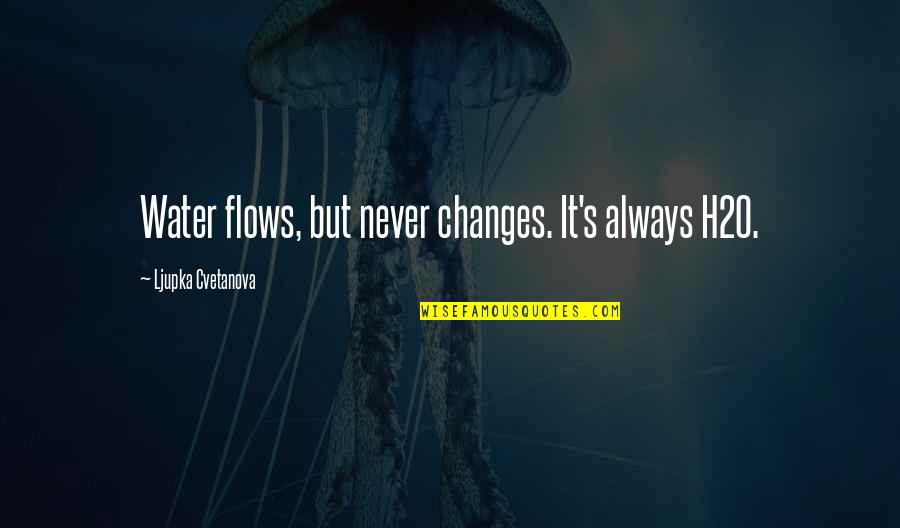 Water flow
s, but never changes. It's always H2O. —
Ljupka Cvetanova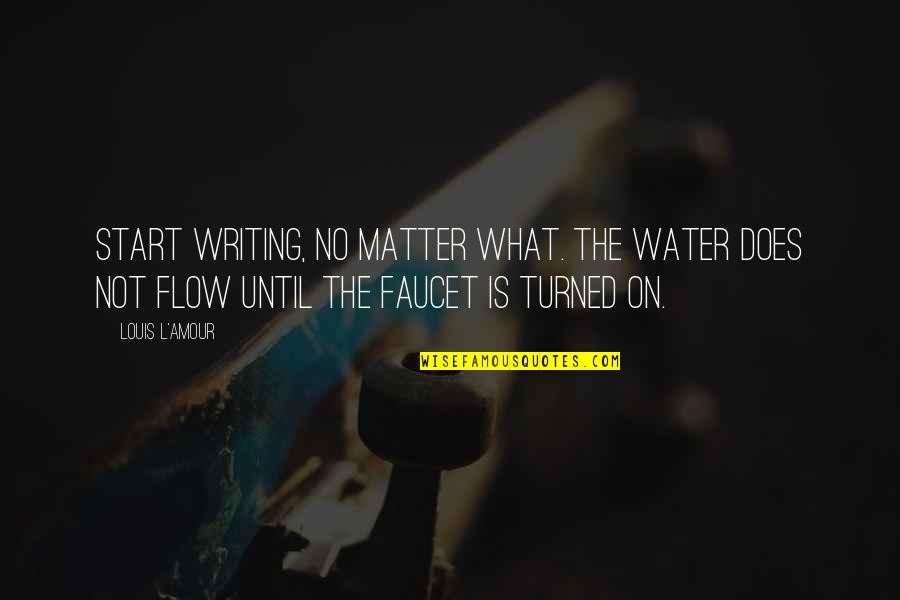 Start writing, no matter what. The water does not flow until the faucet is turned on. —
Louis L'Amour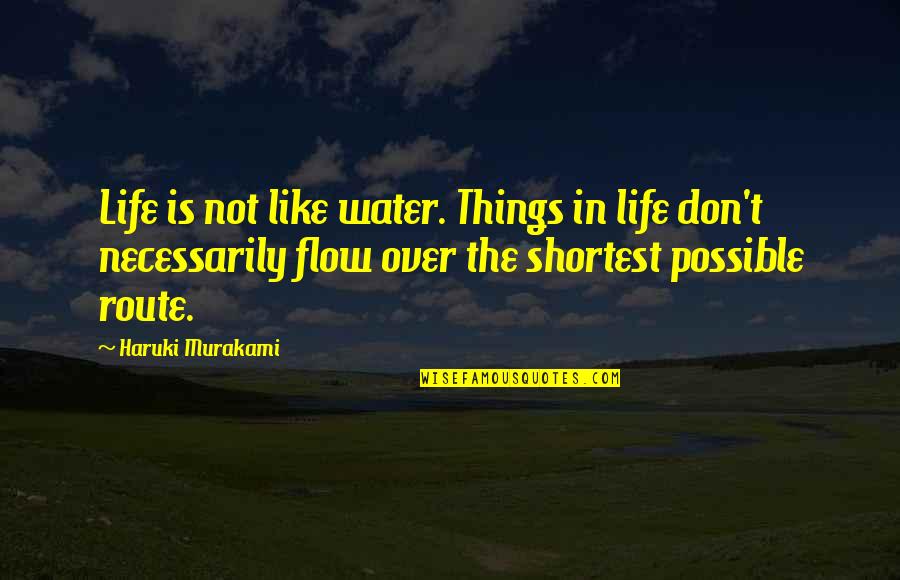 Life is not like water. Things in life don't necessarily flow over the shortest possible route. —
Haruki Murakami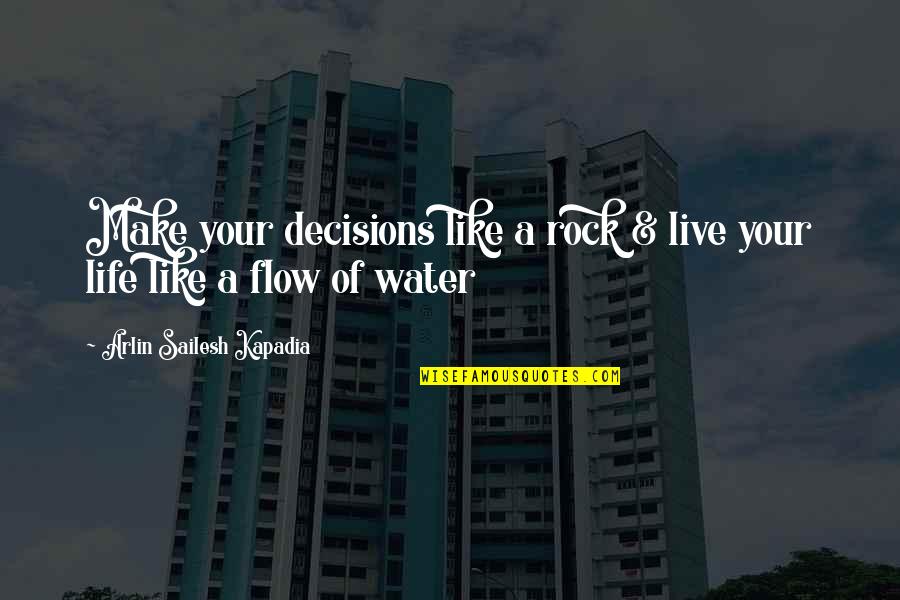 Make your decisions like a rock & live your life like a flow of water —
Arlin Sailesh Kapadia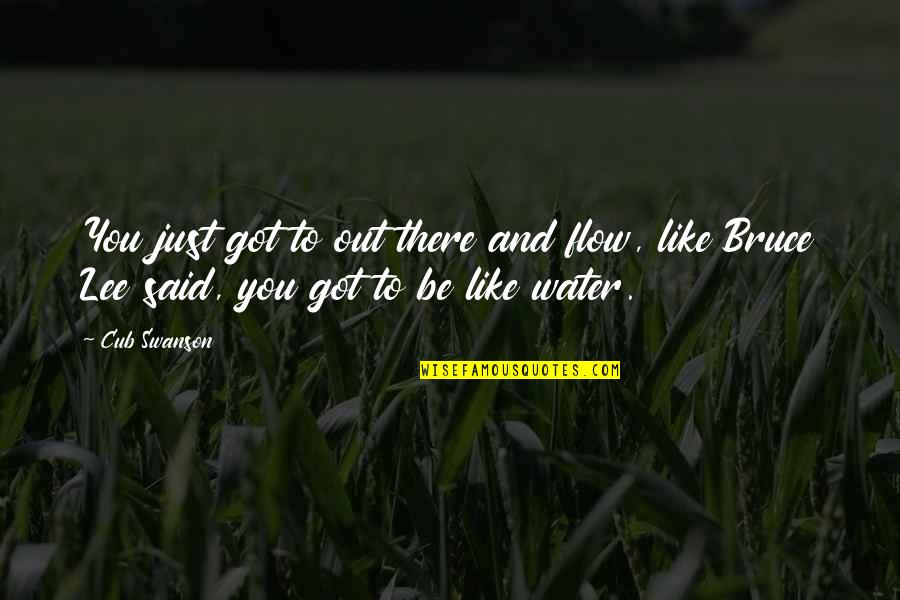 You just got to out there and flow, like Bruce Lee said, you got to be like water. —
Cub Swanson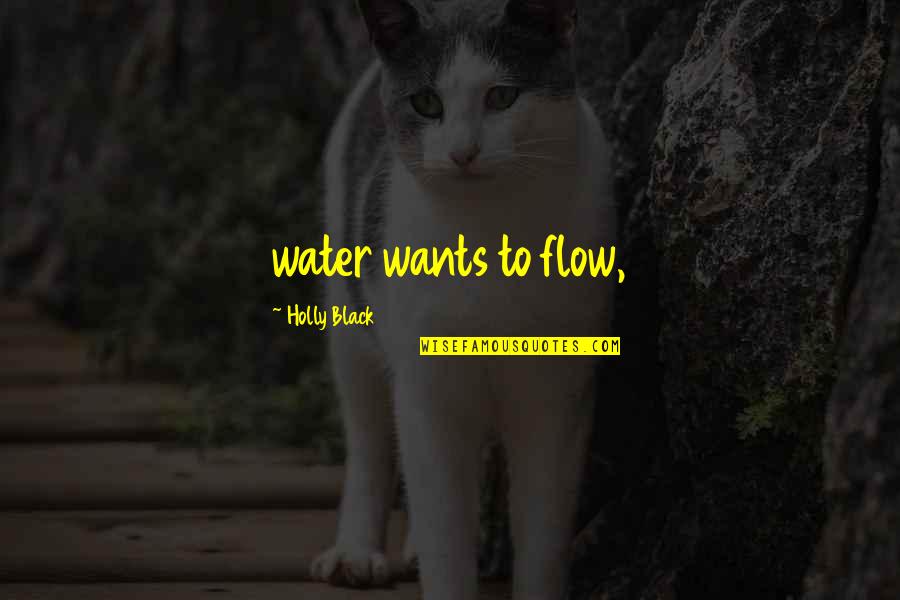 water wants to flow, —
Holly Black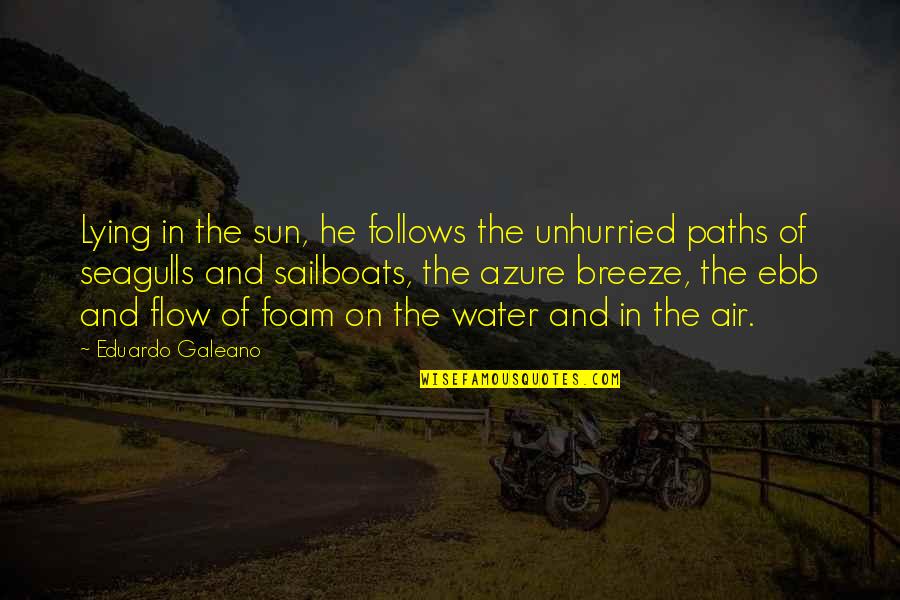 Lying in the sun, he follows the unhurried paths of seagulls and sailboats, the azure breeze, the ebb and flow of foam on the water and in the air. —
Eduardo Galeano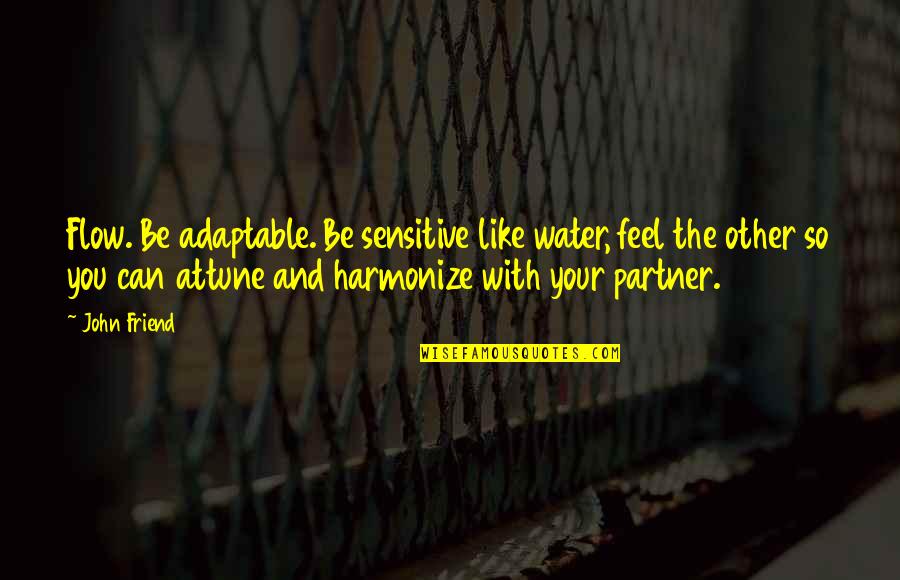 Flow. Be adaptable. Be sensitive like water, feel the other so you can attune and harmonize with your partner. —
John Friend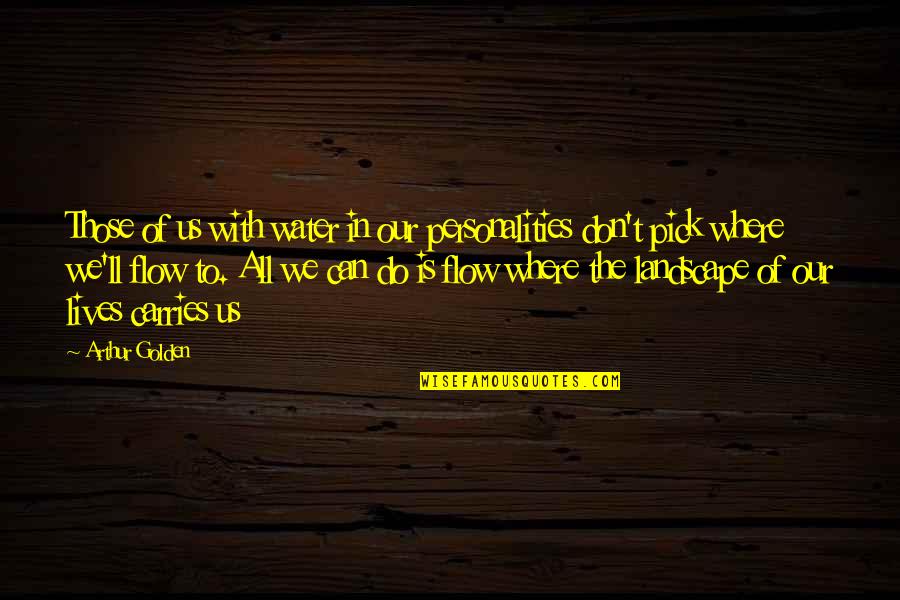 Those of us with water in our personalities don't pick where we'll flow to. All we can do is flow where the landscape of our lives carries us —
Arthur Golden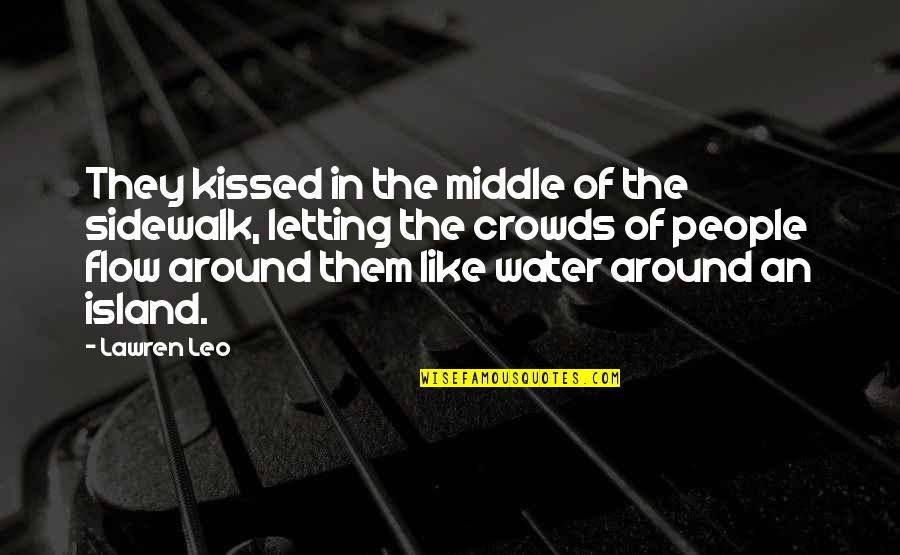 They kissed in the middle of the sidewalk, letting the crowds of people flow around them like water around an island. —
Lawren Leo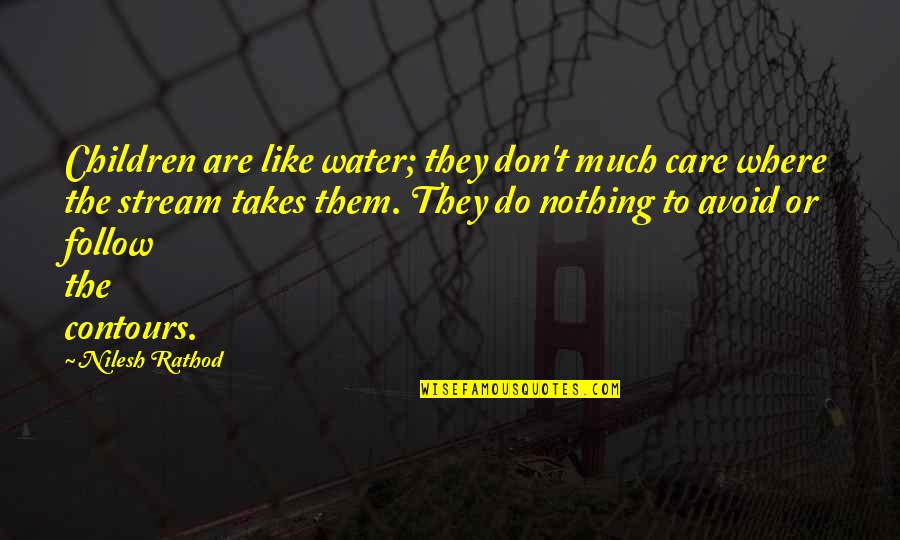 Children are like water; they don't much care where the stream takes them. They do nothing to avoid or follow the contours. —
Nilesh Rathod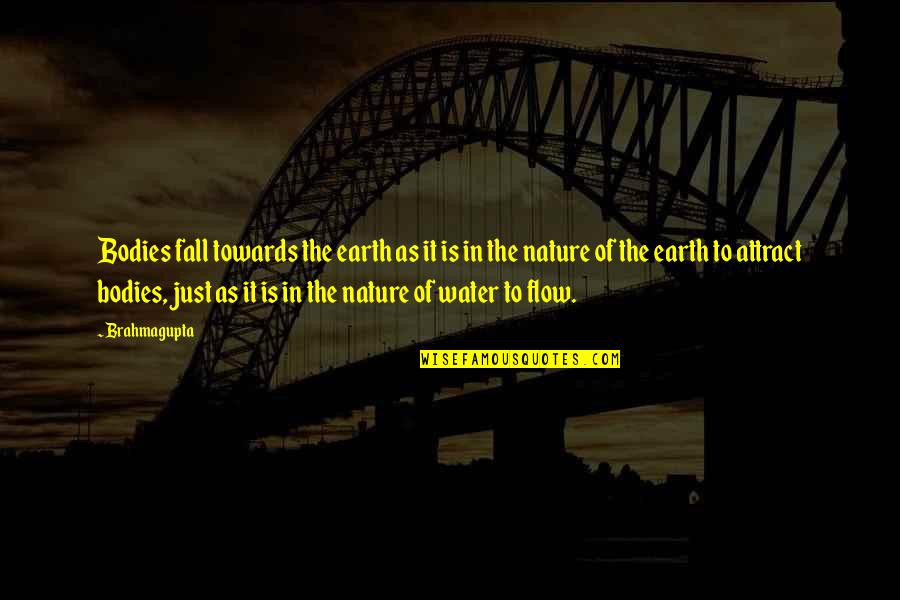 Bodies fall towards the earth as it is in the nature of the earth to attract bodies, just as it is in the nature of water to flow. —
Brahmagupta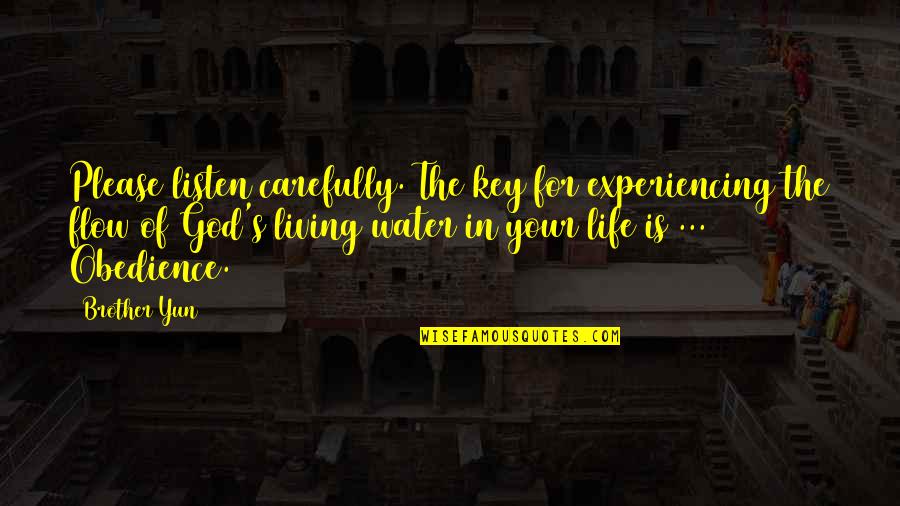 Please listen carefully. The key for experiencing the flow of God's living water in your life is ... Obedience. —
Brother Yun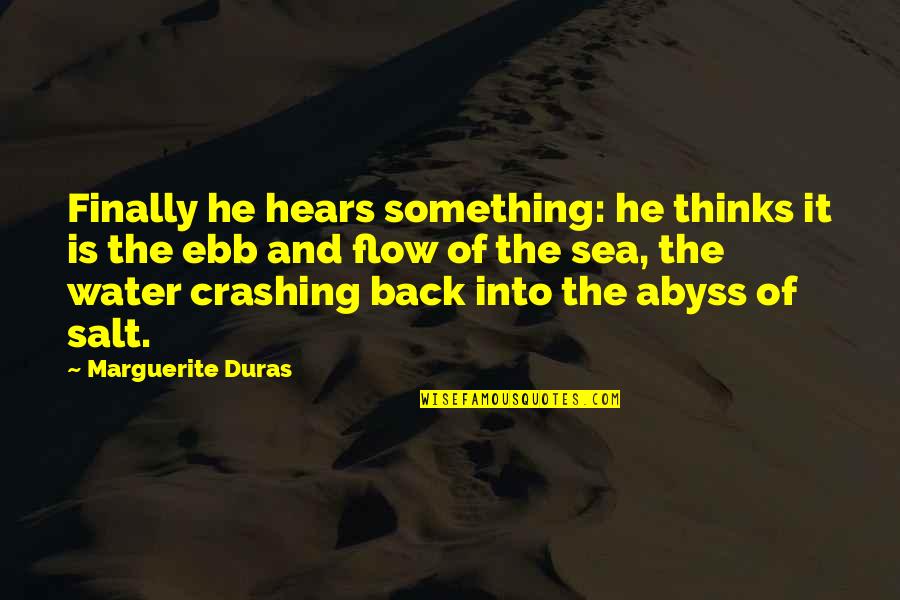 Finally he hears something: he thinks it is the ebb and flow of the sea, the water crashing back into the abyss of salt. —
Marguerite Duras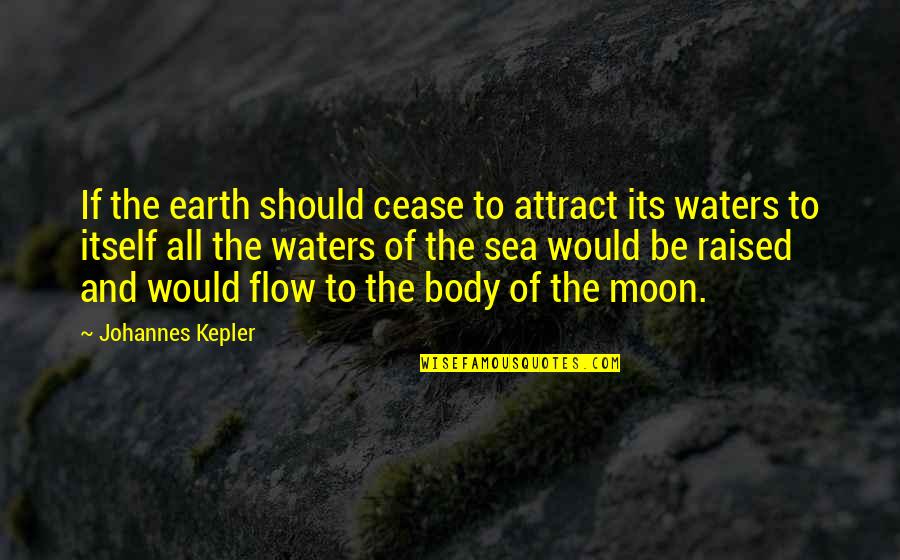 If the earth should cease to attract its waters to itself all the waters of the sea would be raised and would flow to the body of the moon. —
Johannes Kepler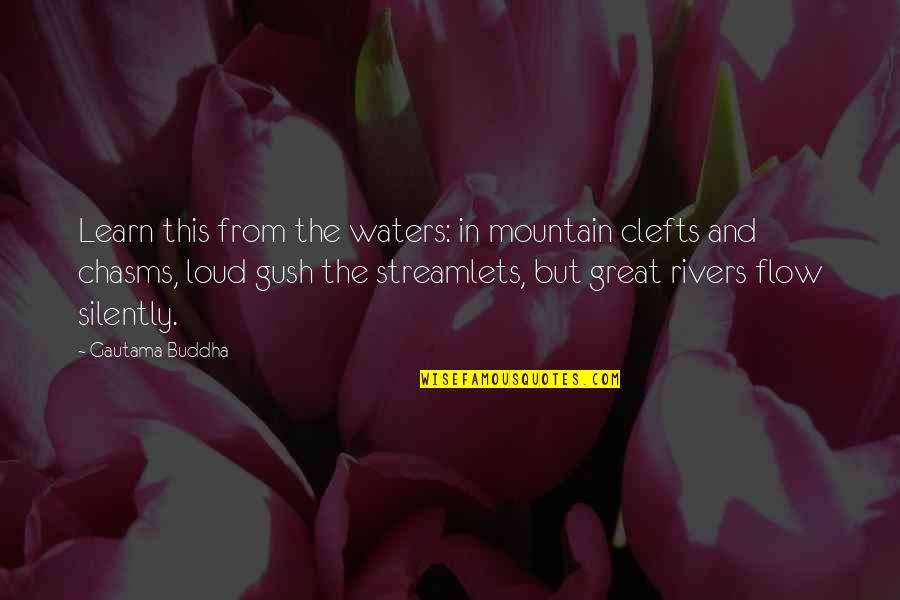 Learn this from the waters: in mountain clefts and chasms, loud gush the streamlets, but great rivers flow silently. —
Gautama Buddha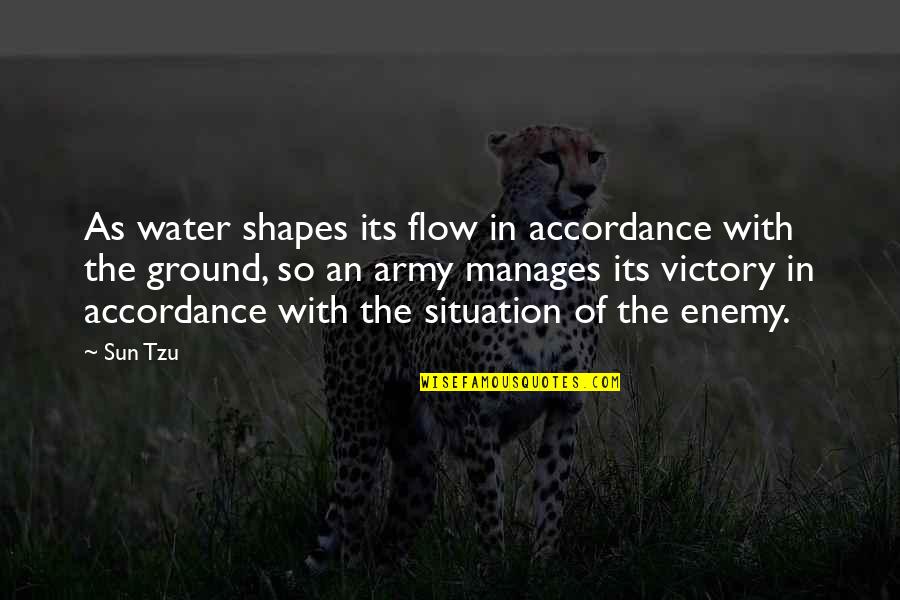 As water shapes its flow in accordance with the ground, so an army manages its victory in accordance with the situation of the enemy. —
Sun Tzu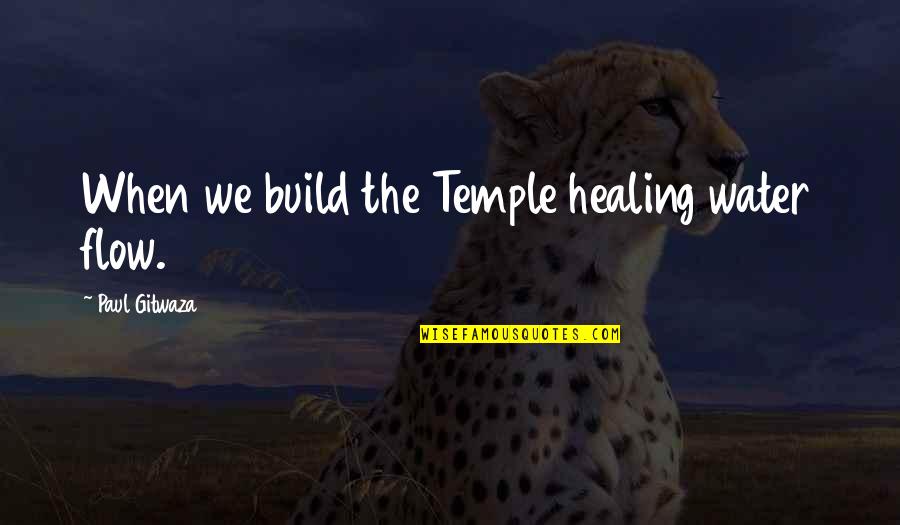 When we build the Temple healing
water flow
. —
Paul Gitwaza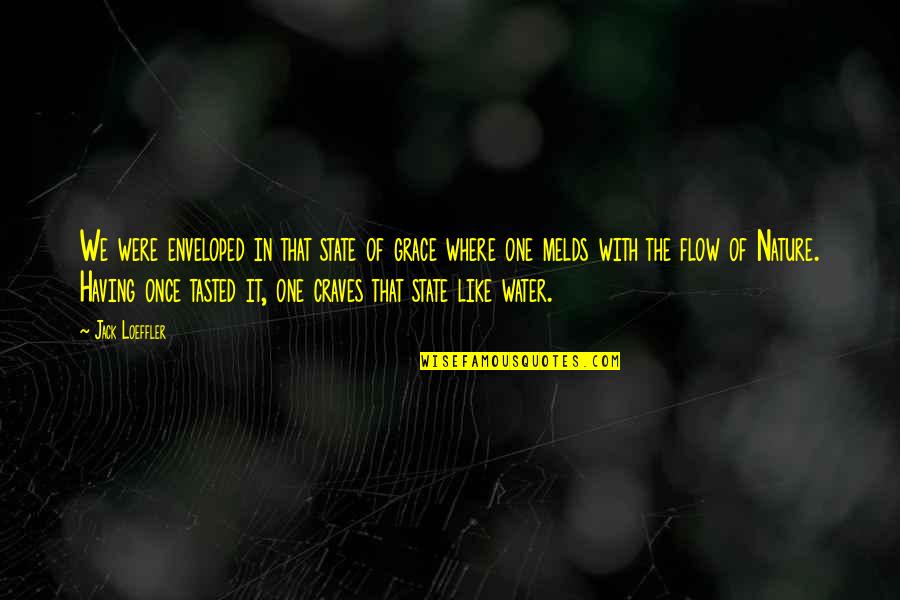 We were enveloped in that state of grace where one melds with the flow of Nature. Having once tasted it, one craves that state like water. —
Jack Loeffler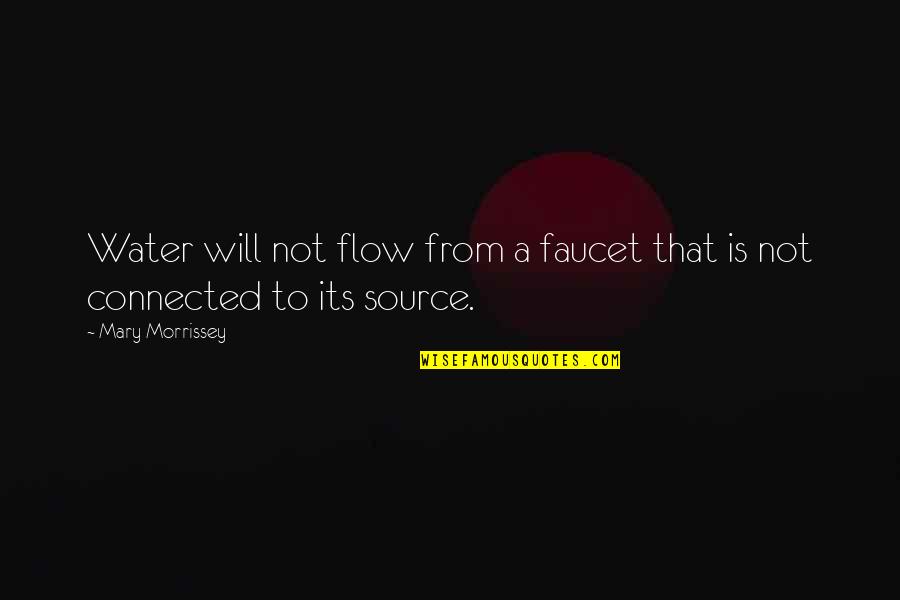 Water will not flow from a faucet that is not connected to its source. —
Mary Morrissey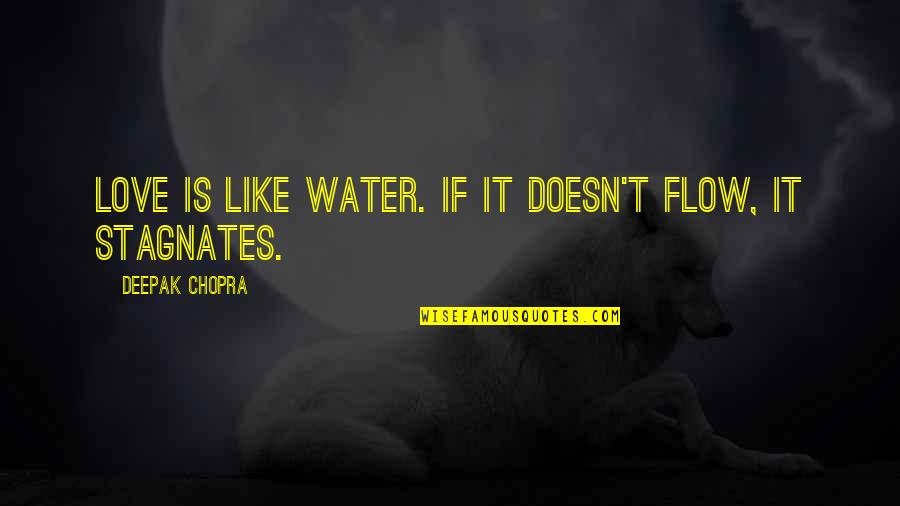 Love is like water. If it doesn't flow, it stagnates. —
Deepak Chopra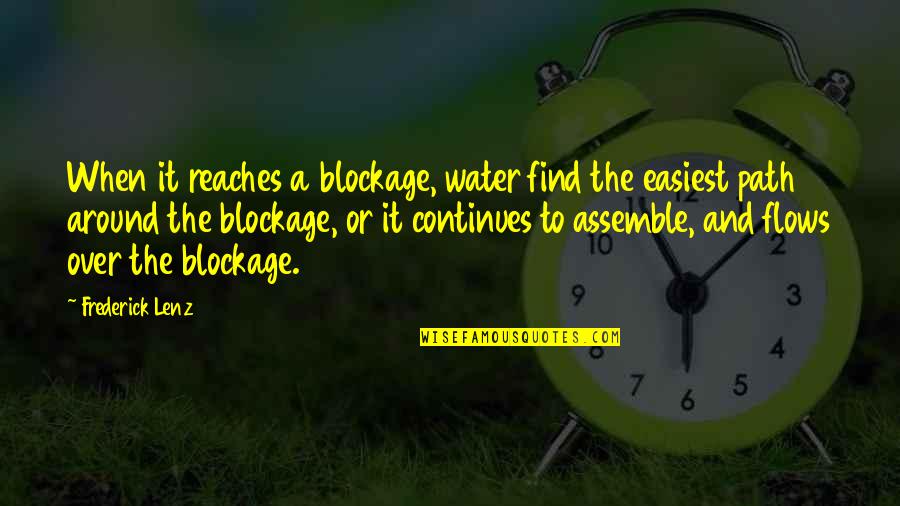 When it reaches a blockage, water find the easiest path around the blockage, or it continues to assemble, and flows over the blockage. —
Frederick Lenz