Trust His Will Quotes
Collection of top 25 famous quotes about Trust His Will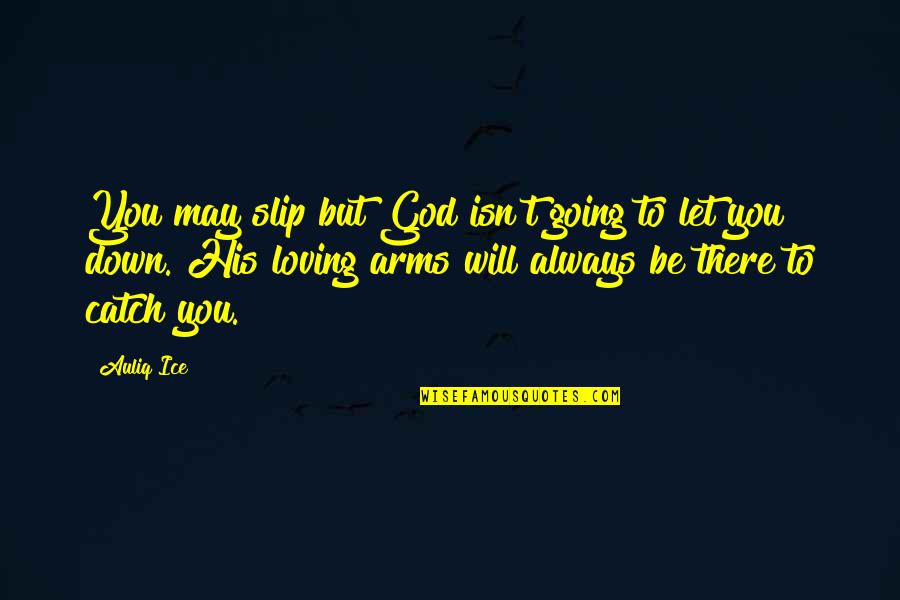 You may slip but God isn't going to let you down. His loving arms will always be there to catch you.
—
Auliq Ice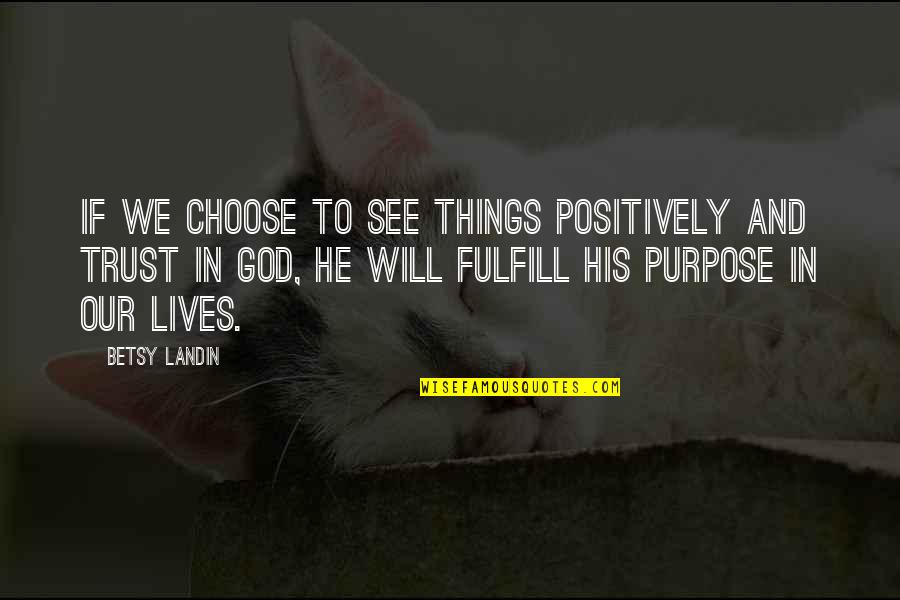 If we choose to see things positively and trust in God, he will fulfill his purpose in our lives.
—
Betsy Landin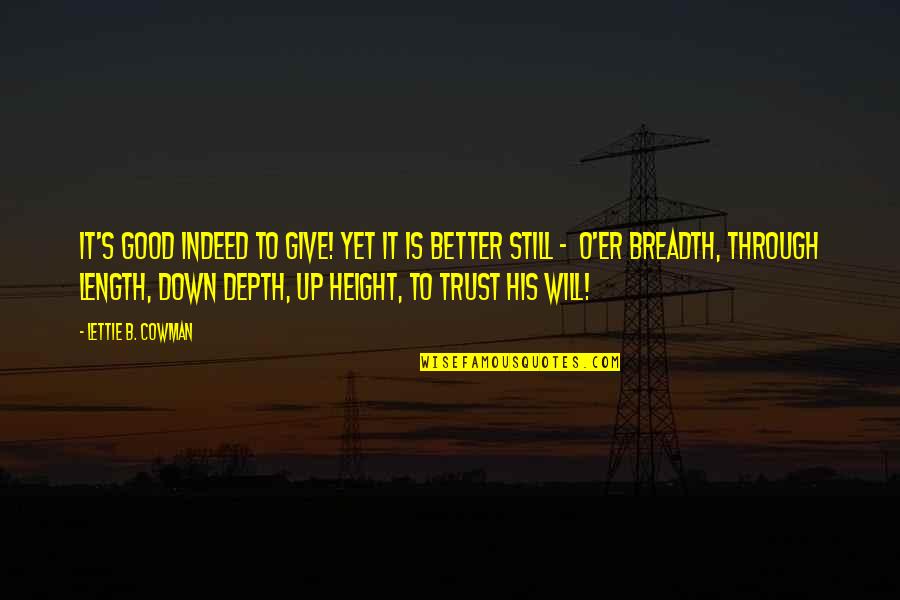 It's good indeed to give! Yet it is better still - O'er breadth, through length, down depth, up height, To trust HIS will!
—
Lettie B. Cowman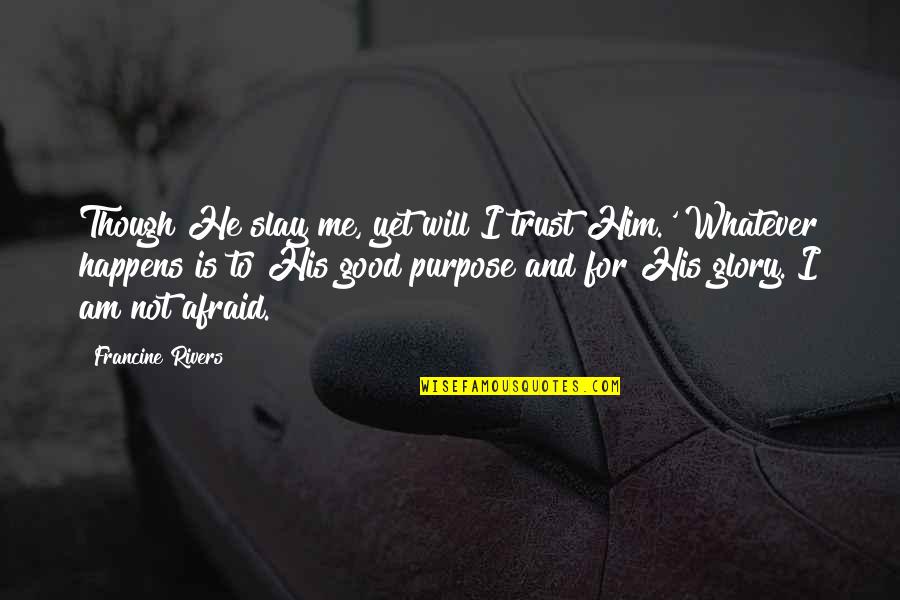 Though He slay me, yet will I trust Him.' Whatever happens is to His good purpose and for His glory. I am not afraid.
—
Francine Rivers
We have to believe that the desires we have in our hearts will be fulfilled if we continue to trust and believe in him and His Word. —
Chloe M. Gooden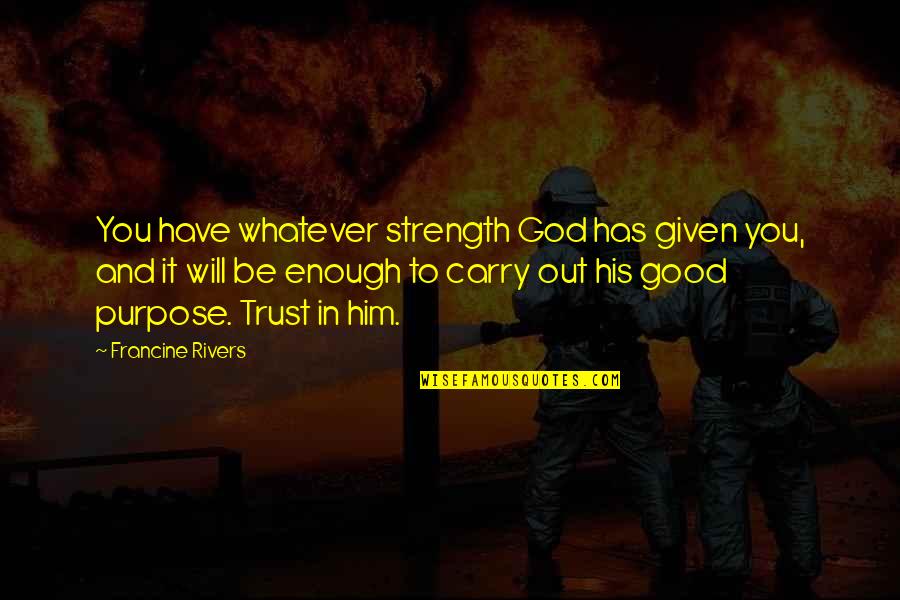 You have whatever strength God has given you, and it will be enough to carry out his good purpose. Trust in him. —
Francine Rivers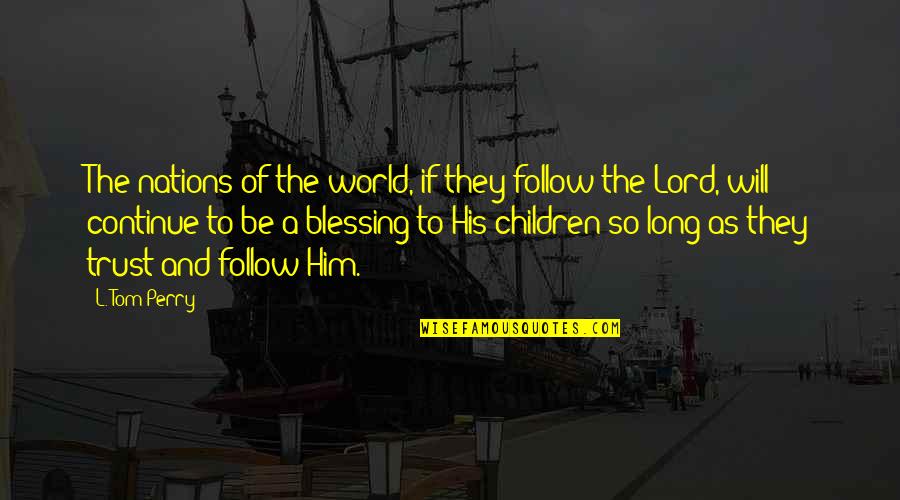 The nations of the world, if they follow the Lord, will continue to be a blessing to His children so long as they trust and follow Him. —
L. Tom Perry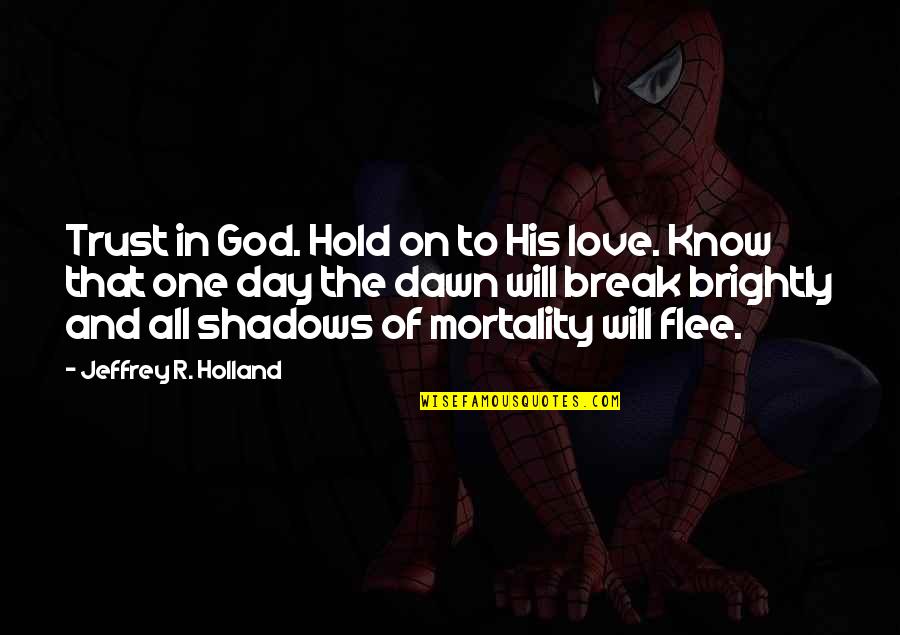 Trust in God. Hold on to His love. Know that one day the dawn will break brightly and all shadows of mortality will flee. —
Jeffrey R. Holland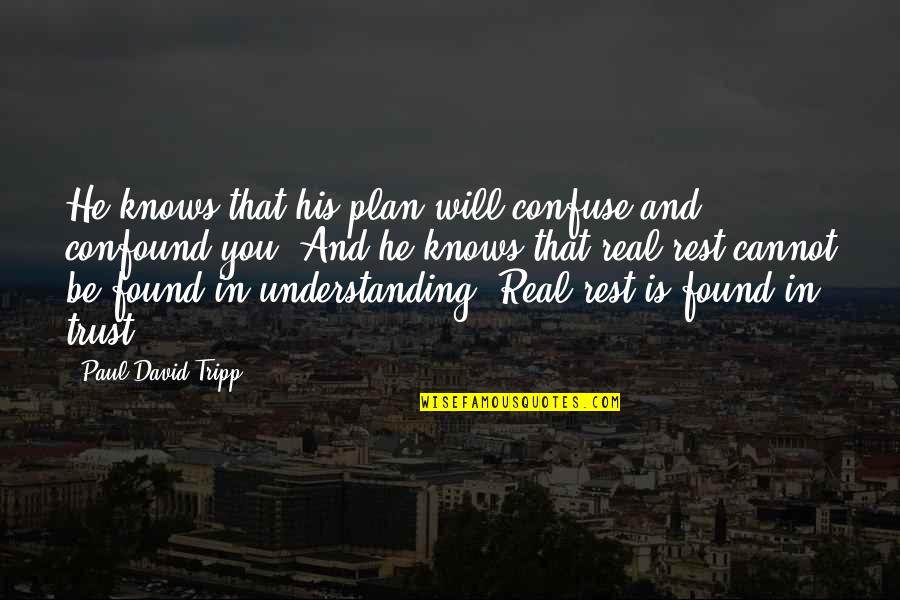 He knows that his plan will confuse and confound you. And he knows that real rest cannot be found in understanding. Real rest is found in trust. —
Paul David Tripp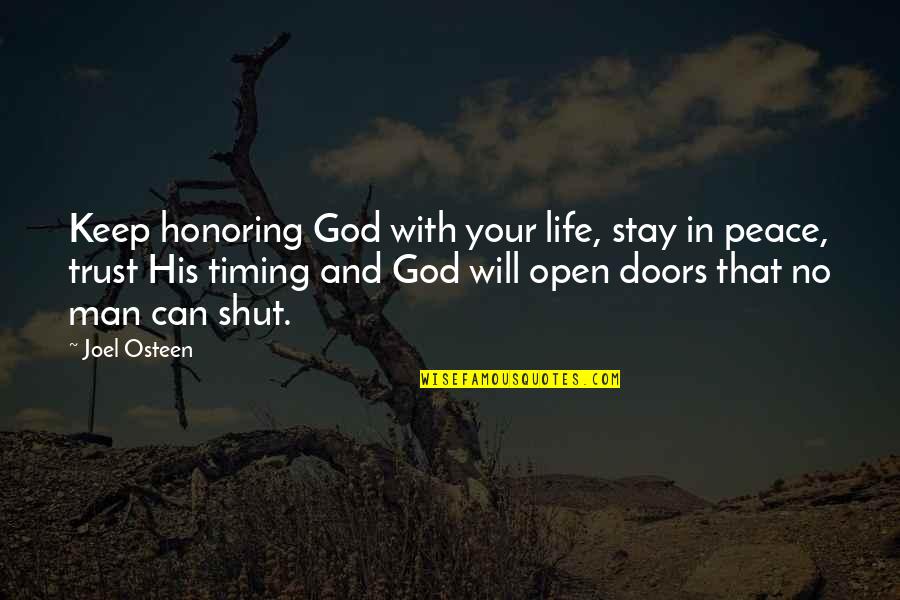 Keep honoring God with your life, stay in peace, trust His timing and God will open doors that no man can shut. —
Joel Osteen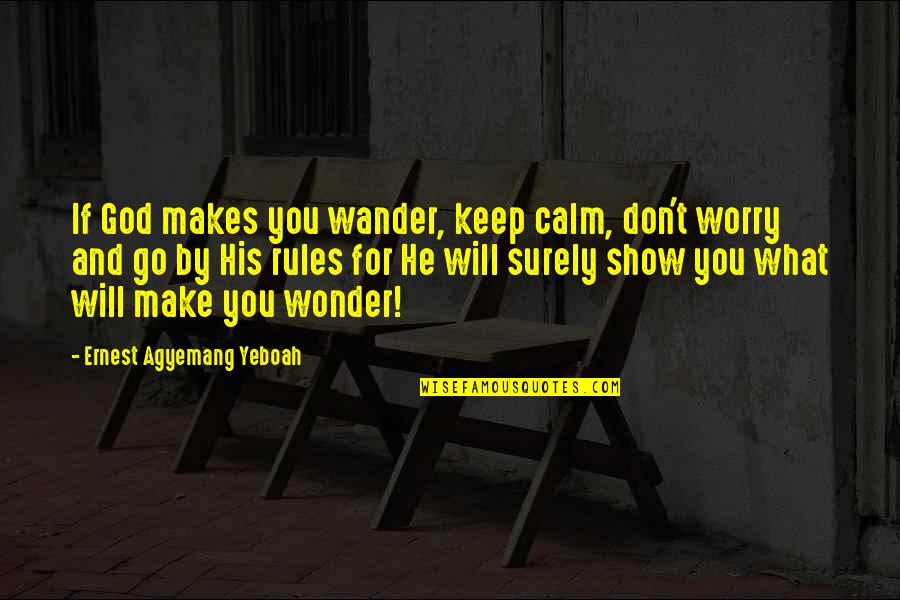 If God makes you wander, keep calm, don't worry and go by His rules for He will surely show you what will make you wonder! —
Ernest Agyemang Yeboah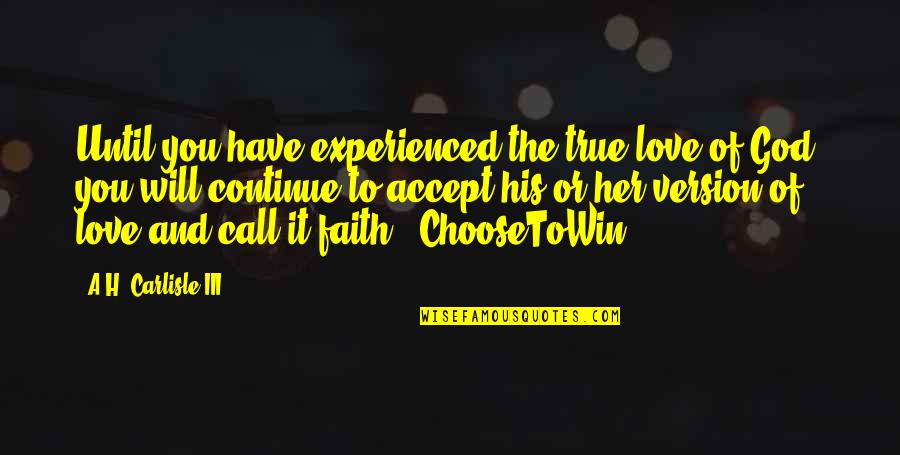 Until you have experienced the true love of God, you will continue to accept his or her version of love and call it faith. #ChooseToWin —
A.H. Carlisle III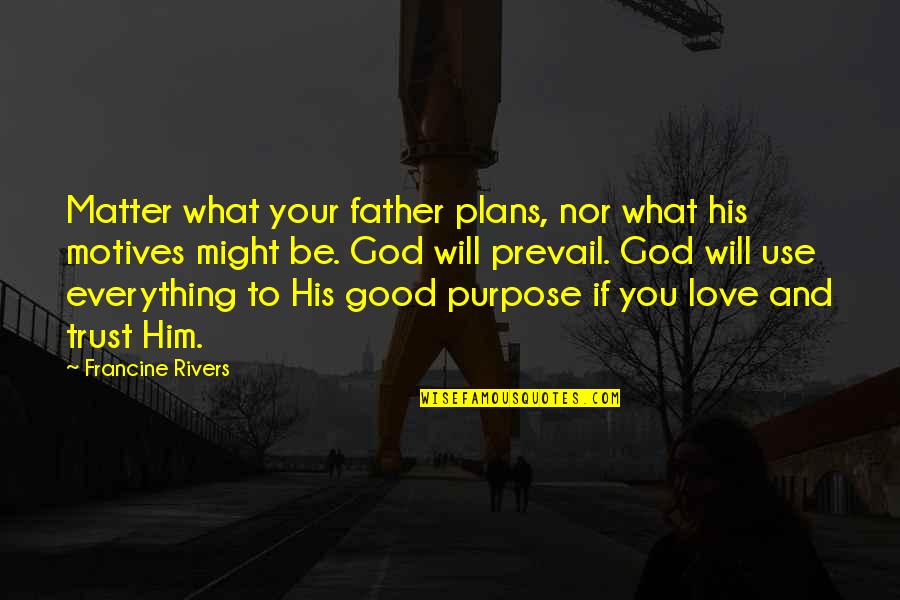 Matter what your father plans, nor what his motives might be. God will prevail. God will use everything to His good purpose if you love and trust Him. —
Francine Rivers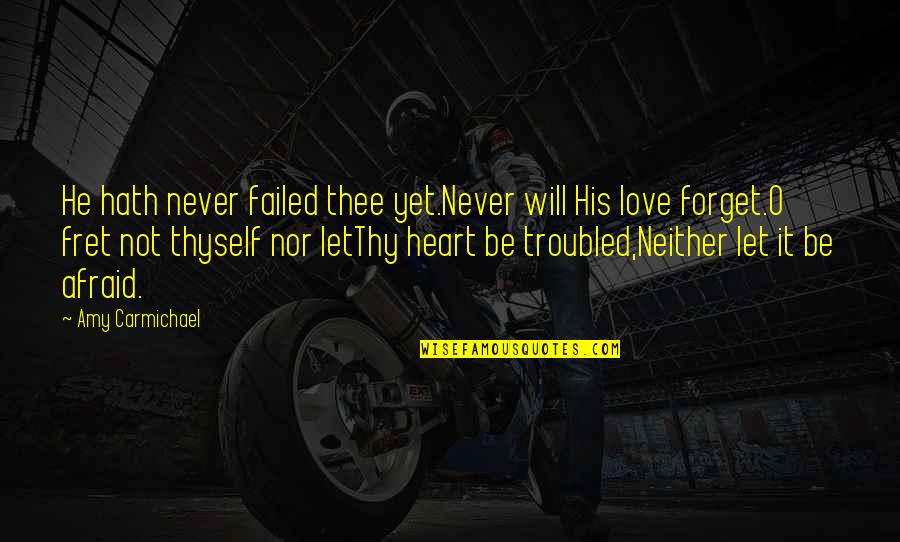 He hath never failed thee yet.
Never will His love forget.
O fret not thyself nor let
Thy heart be troubled,
Neither let it be afraid. —
Amy Carmichael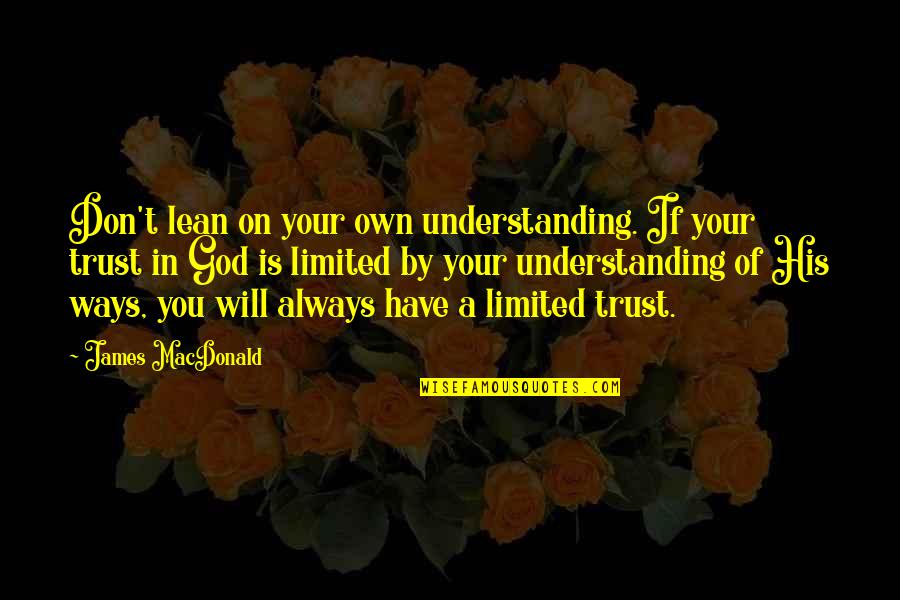 Don't lean on your own understanding. If your trust in God is limited by your understanding of His ways, you will always have a limited trust. —
James MacDonald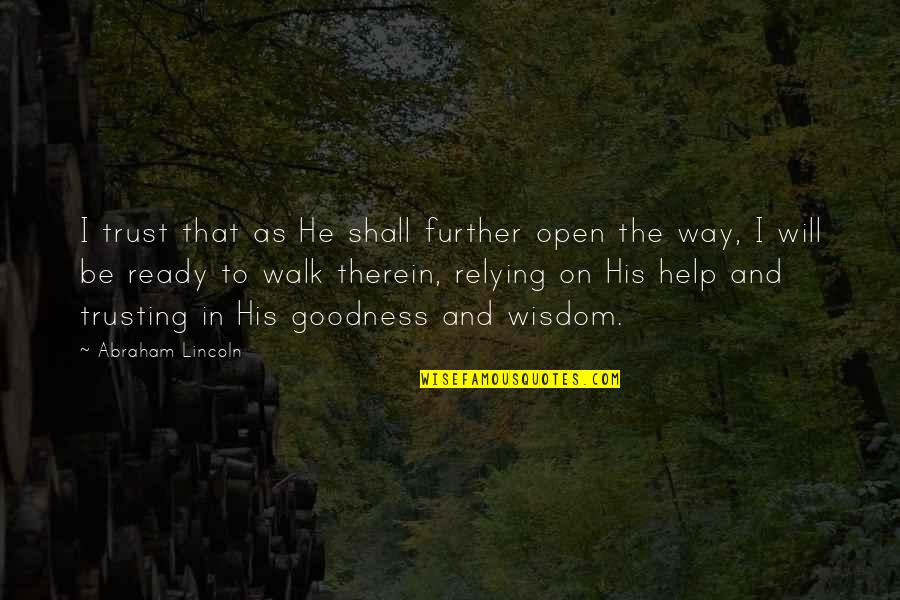 I trust that as He shall further open the way, I will be ready to walk therein, relying on His help and trusting in His goodness and wisdom. —
Abraham Lincoln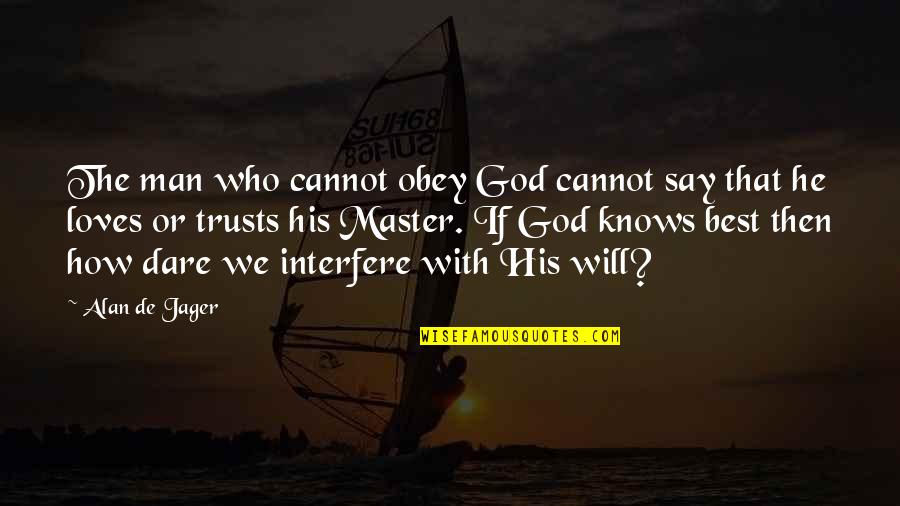 The man who cannot obey God cannot say that he loves or trusts his Master. If God knows best then how dare we interfere with His will? —
Alan De Jager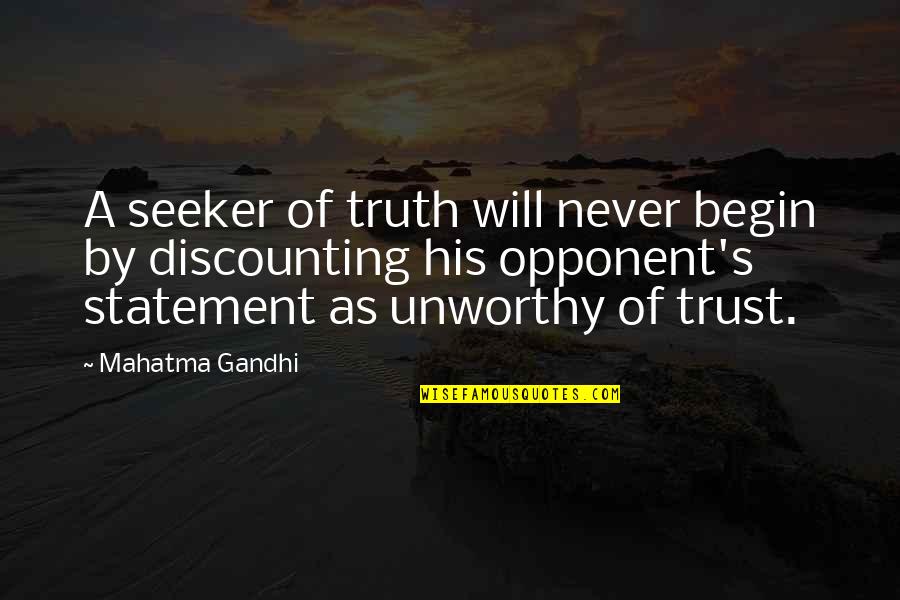 A seeker of truth will never begin by discounting his opponent's statement as unworthy of trust. —
Mahatma Gandhi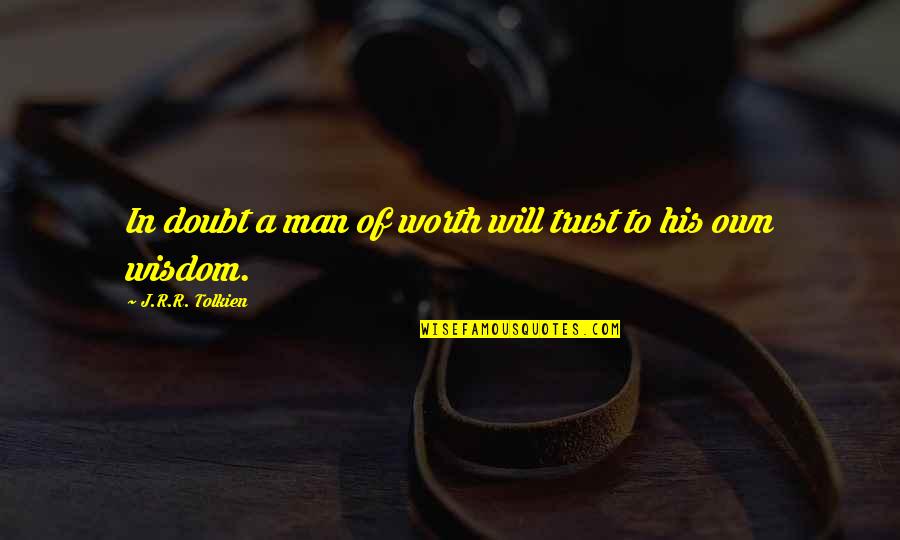 In doubt a man of worth will trust to his own wisdom. —
J.R.R. Tolkien
Our possessions are a trust from God. What we clutch tightly, we lose. What we place in His hands, we will possess. —
Phil Callaway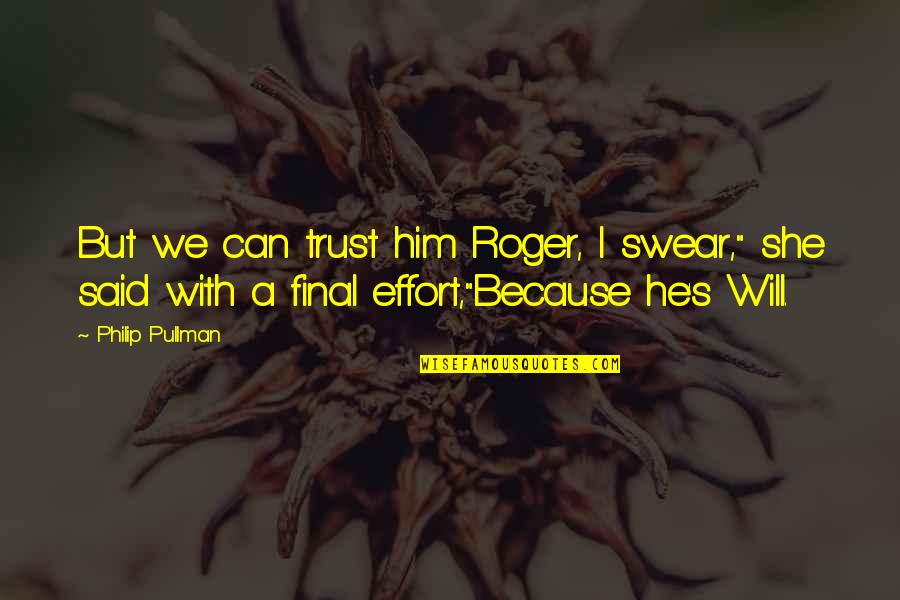 But we can trust him Roger, I swear," she said with a final effort,"Because he's Will. —
Philip Pullman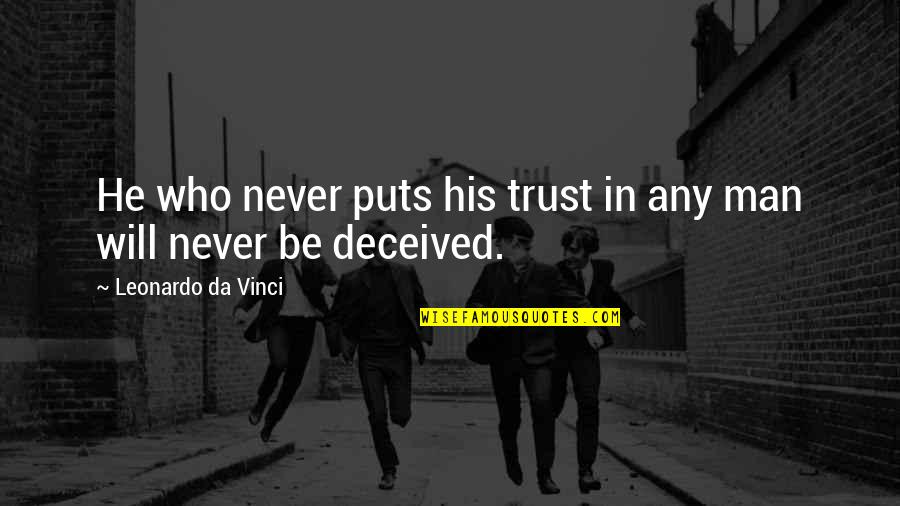 He who never puts his trust in any man will never be deceived. —
Leonardo Da Vinci
I'm awed by how much iron will it would take to override his instinctive needs. And how much trust. —
Susan Ee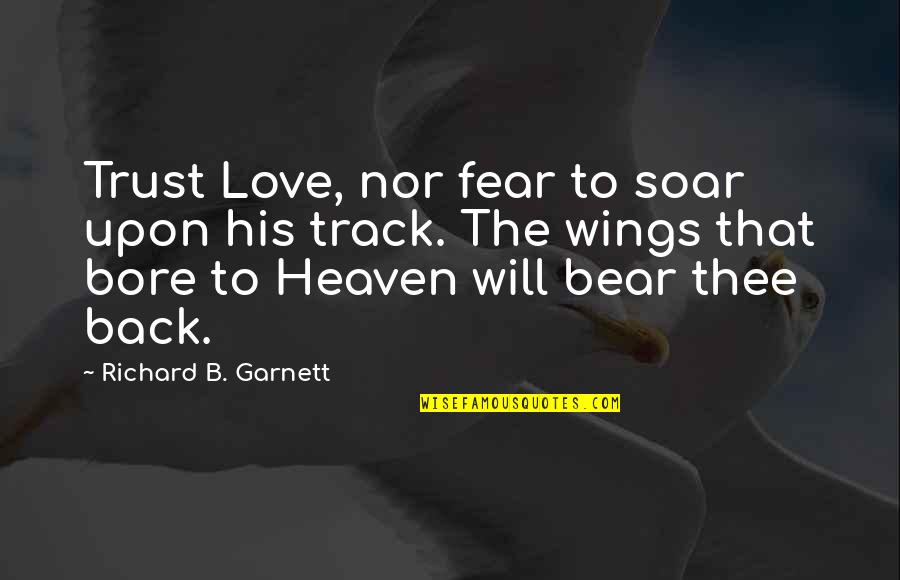 Trust Love, nor fear to soar upon his track. The wings that bore to Heaven will bear thee back. —
Richard B. Garnett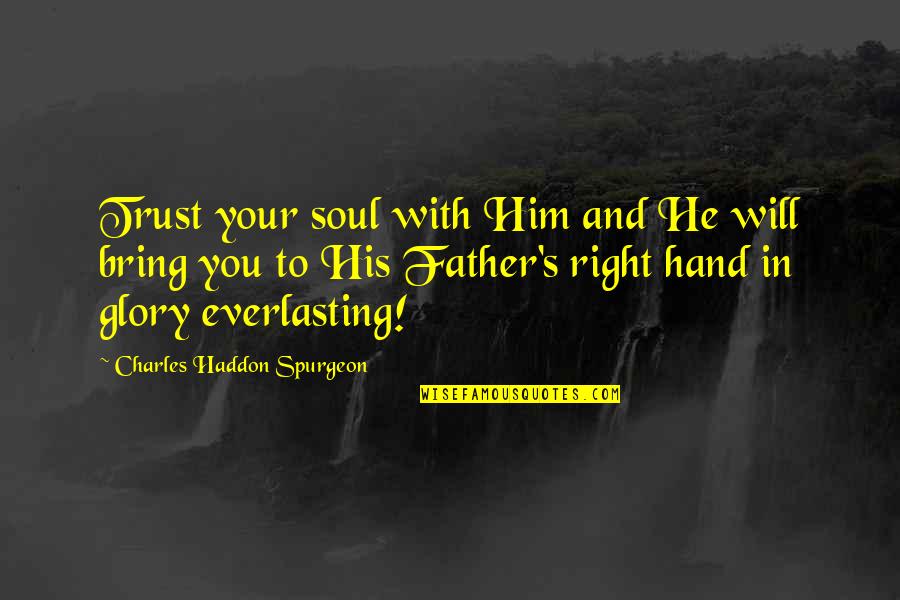 Trust your soul with Him and He will bring you to His Father's right hand in glory everlasting! —
Charles Haddon Spurgeon