Timing And Life Quotes
Collection of top 47 famous quotes about Timing And Life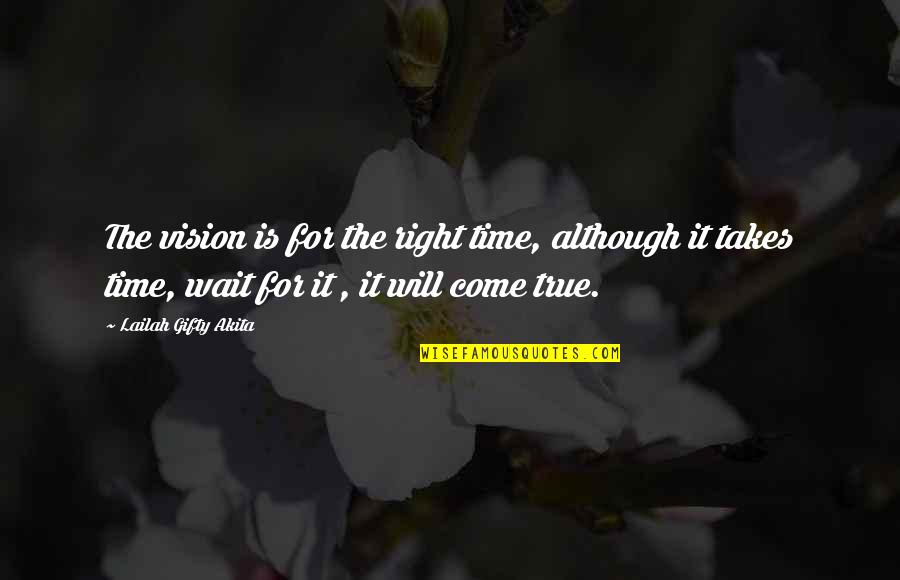 The vision is for the right time, although it takes time, wait for it , it will come true.
—
Lailah Gifty Akita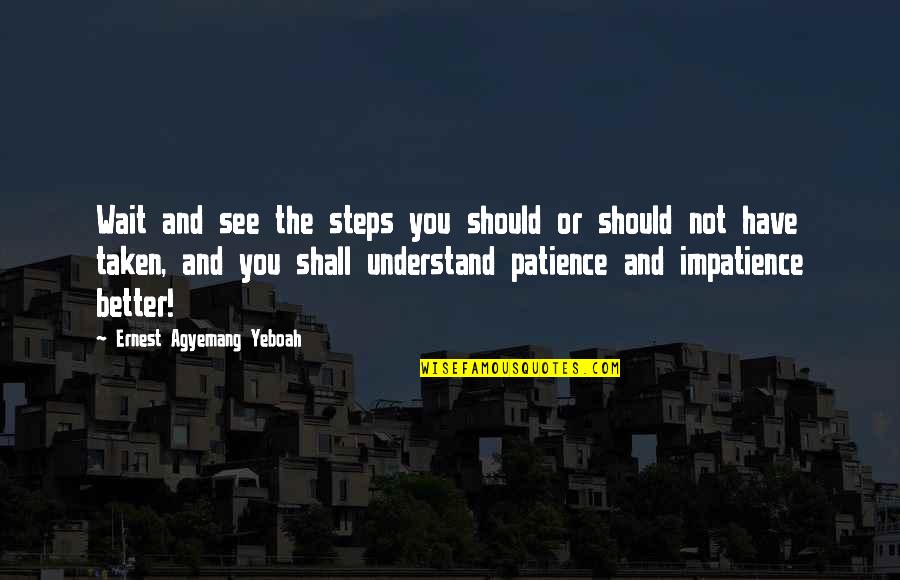 Wait and see the steps you should or should not have taken, and you shall understand patience and impatience better!
—
Ernest Agyemang Yeboah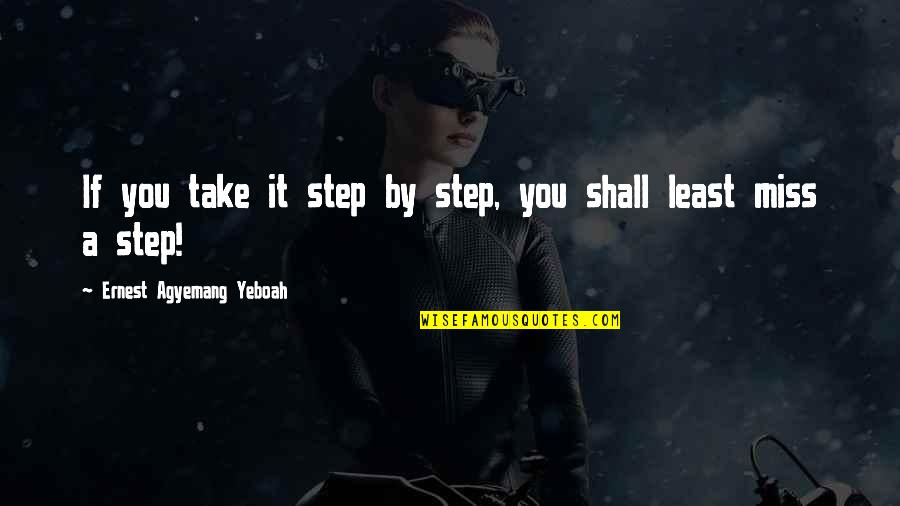 If you take it step by step, you shall least miss a step!
—
Ernest Agyemang Yeboah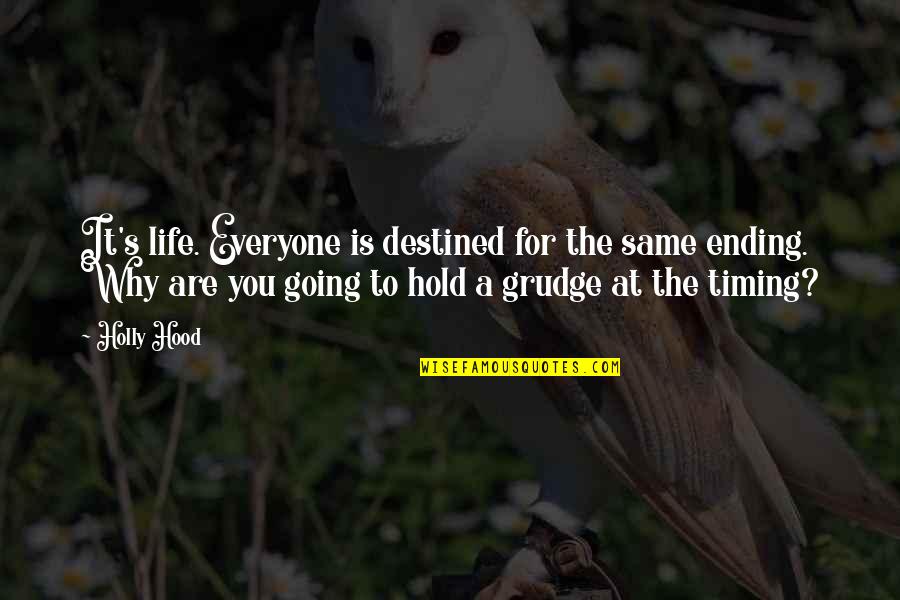 It's life. Everyone is destined for the same ending. Why are you going to hold a grudge at the timing?
—
Holly Hood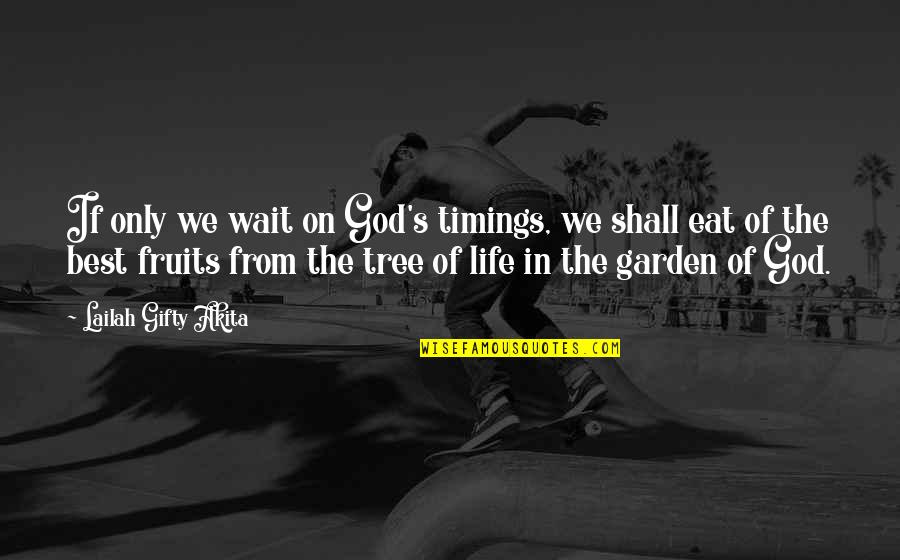 If only we wait on God's timings, we shall eat of the best fruits from the tree of life in the garden of God.
—
Lailah Gifty Akita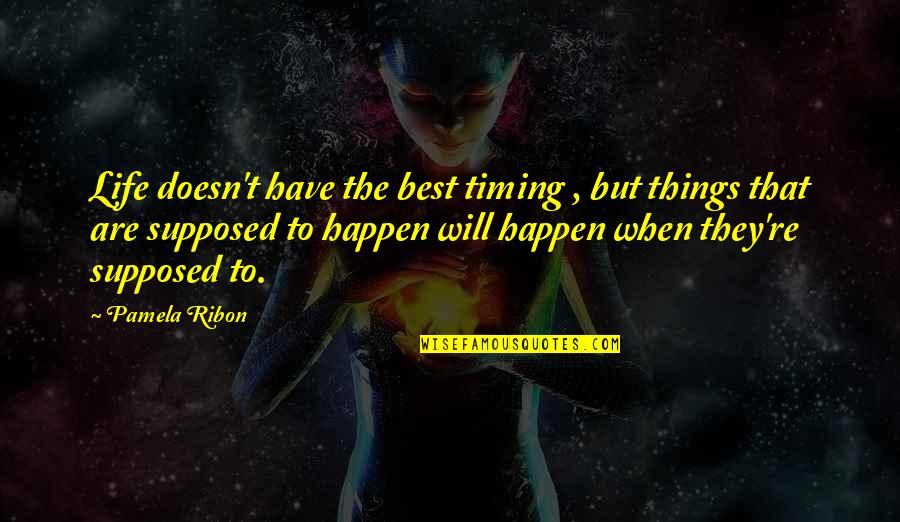 Life doesn't have the best timing , but things that are supposed to happen will happen when they're supposed to.
—
Pamela Ribon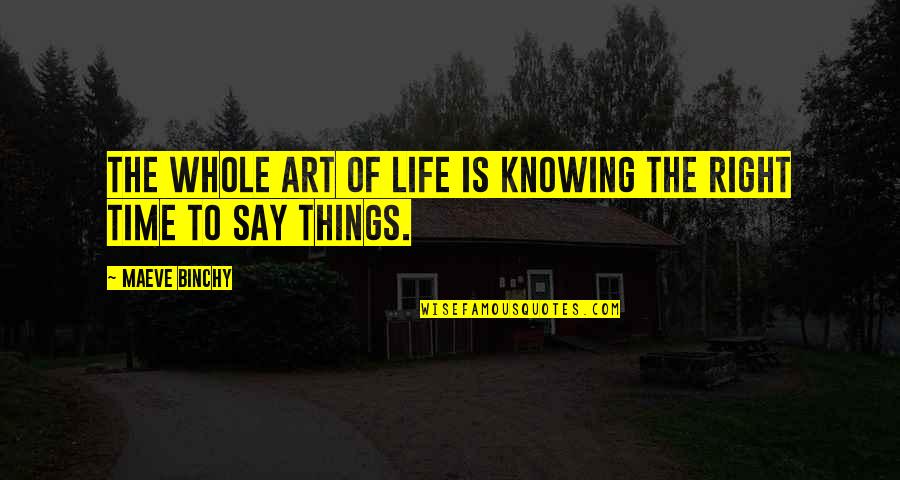 The whole art of life is knowing the right time to say things.
—
Maeve Binchy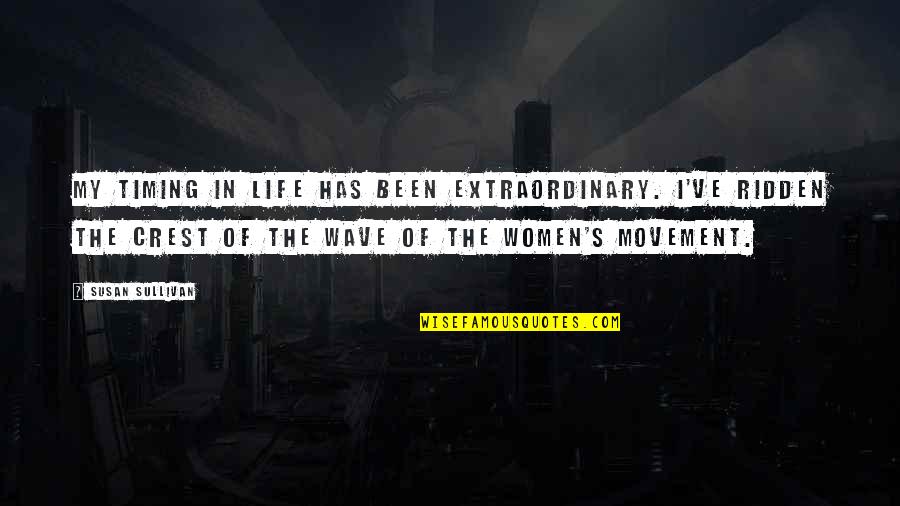 My timing in life has been extraordinary. I've ridden the crest of the wave of the women's movement.
—
Susan Sullivan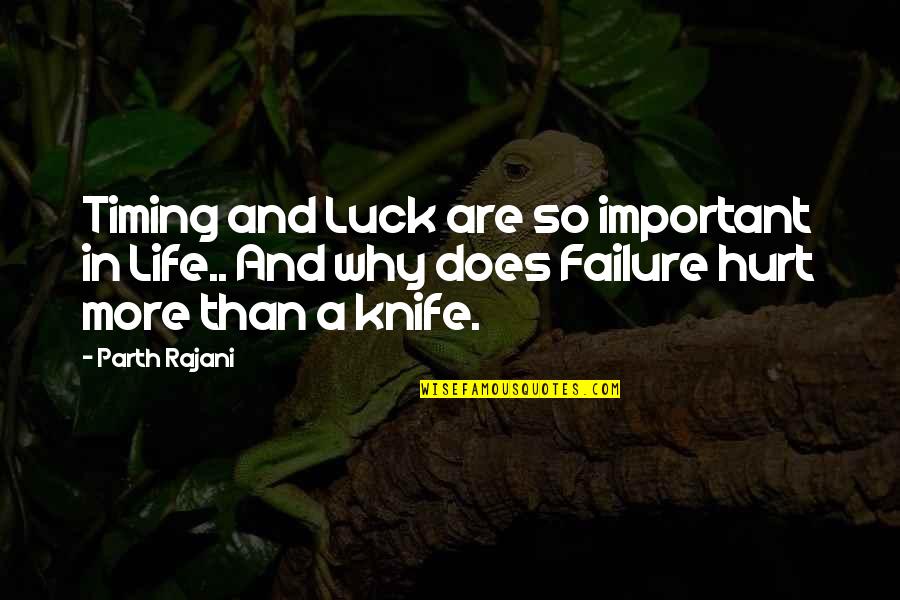 Timing and Luck are so important in Life.. And why does Failure hurt more than a knife.
—
Parth Rajani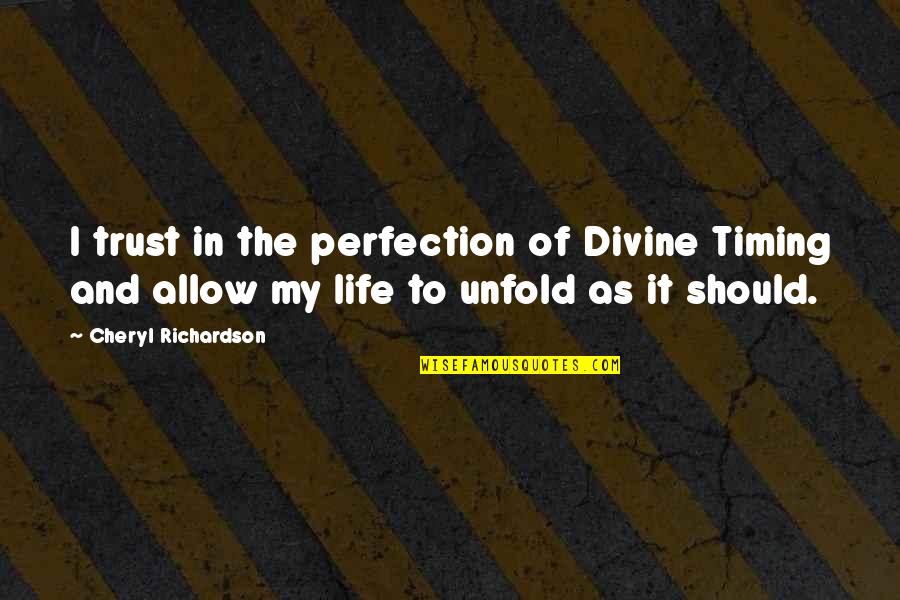 I trust in the perfection of Divine Timing and allow my life to unfold as it should.
—
Cheryl Richardson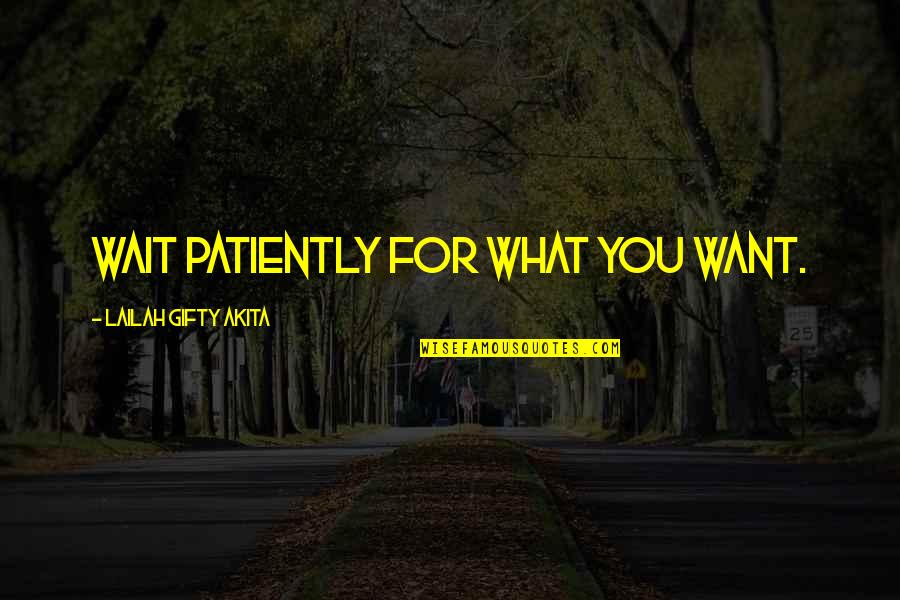 Wait patiently for what you want. —
Lailah Gifty Akita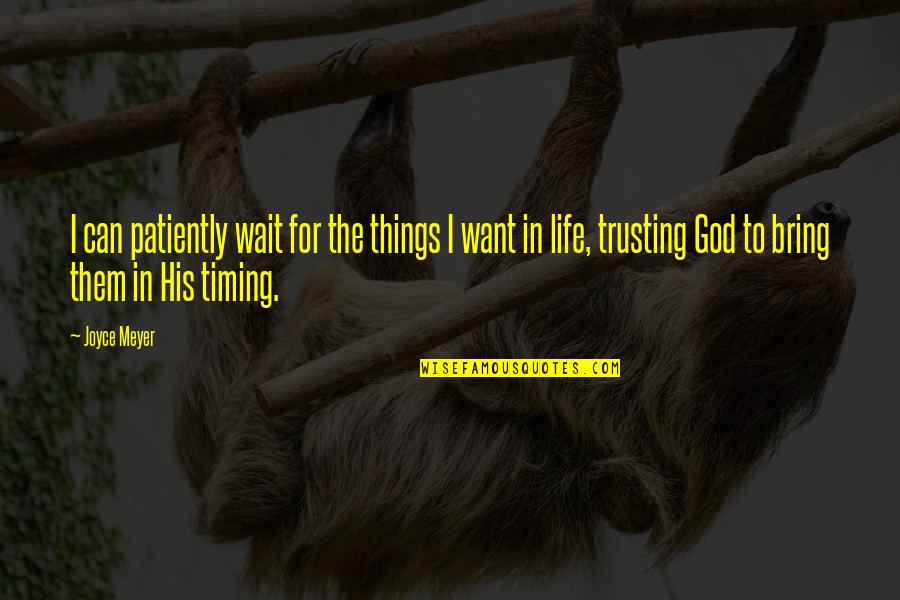 I can patiently wait for the things I want in life, trusting God to bring them in His timing. —
Joyce Meyer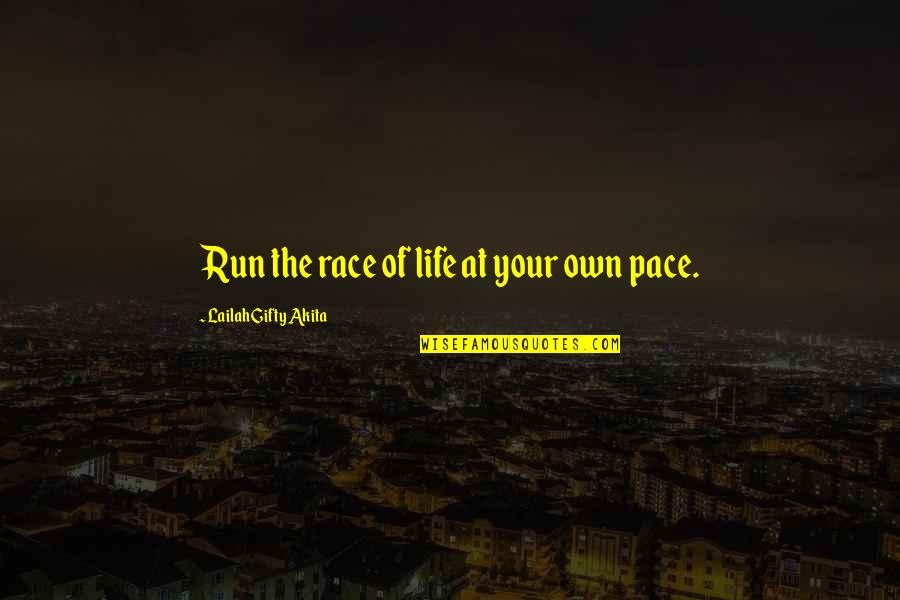 Run the race of life at your own pace. —
Lailah Gifty Akita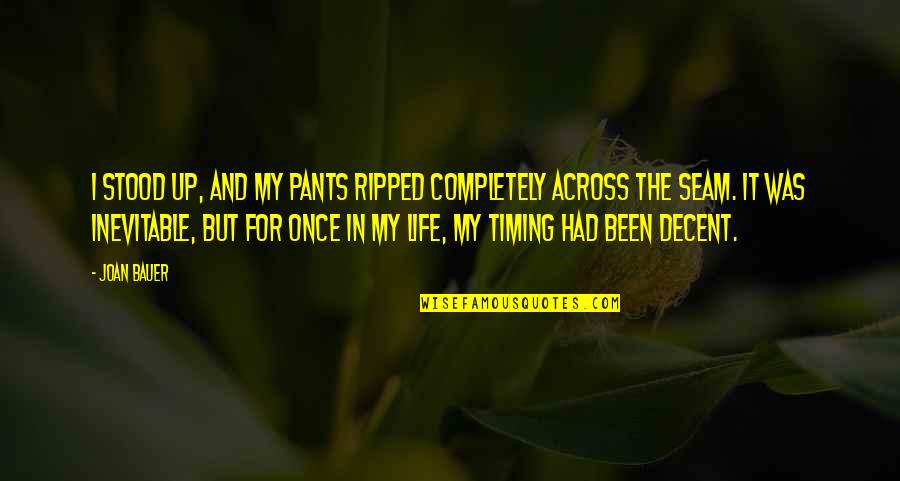 I stood up, and my pants ripped completely across the seam. It was inevitable, but for once in my life, my timing had been decent. —
Joan Bauer
God's time and our time have to coincide ; otherwise we will not be successful in life. —
Sunday Adelaja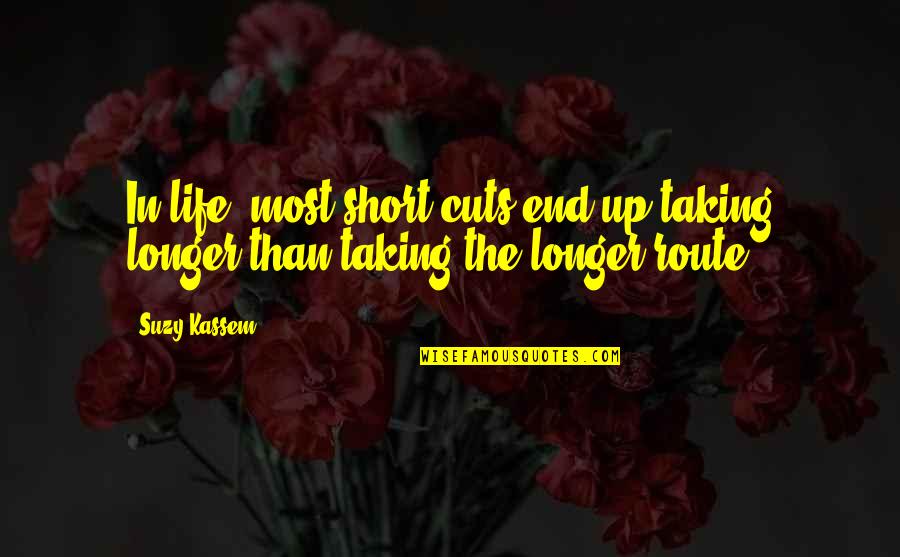 In life, most short cuts end up taking longer than taking the longer route. —
Suzy Kassem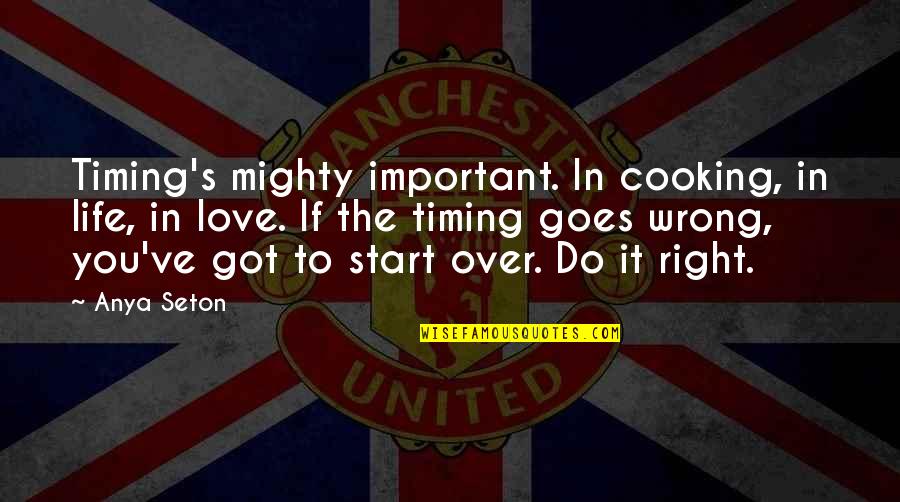 Timing's mighty important. In cooking, in life, in love. If the timing goes wrong, you've got to start over. Do it right. —
Anya Seton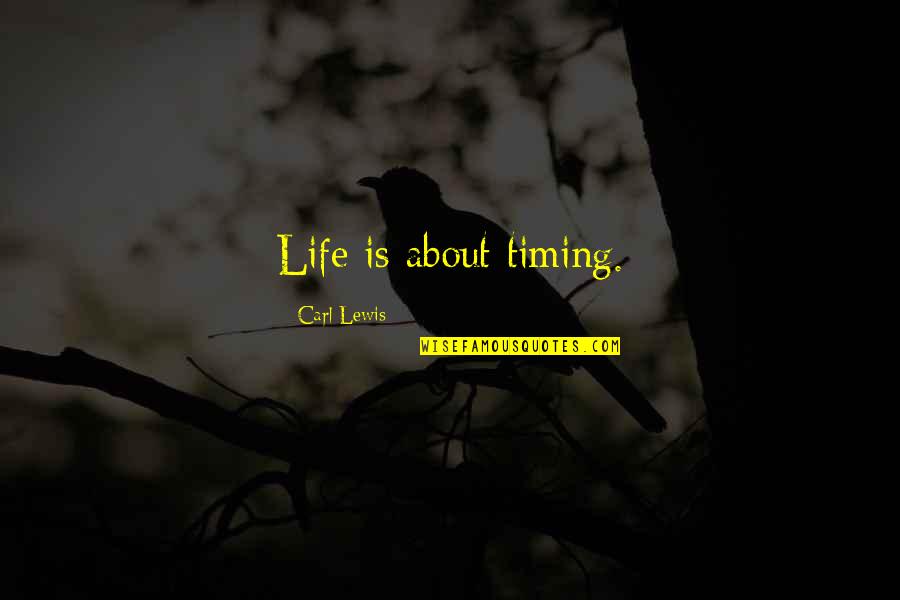 Life is about timing. —
Carl Lewis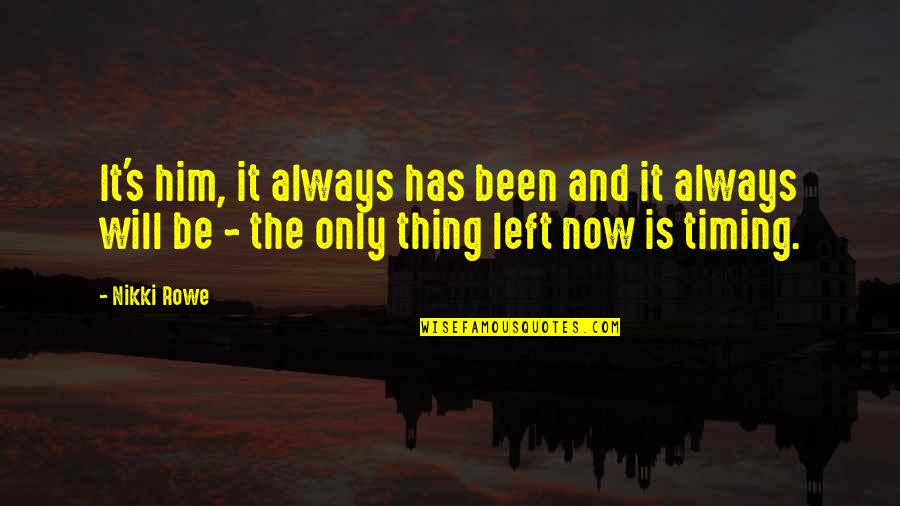 It's him, it always has been and it always will be ~ the only thing left now is timing. —
Nikki Rowe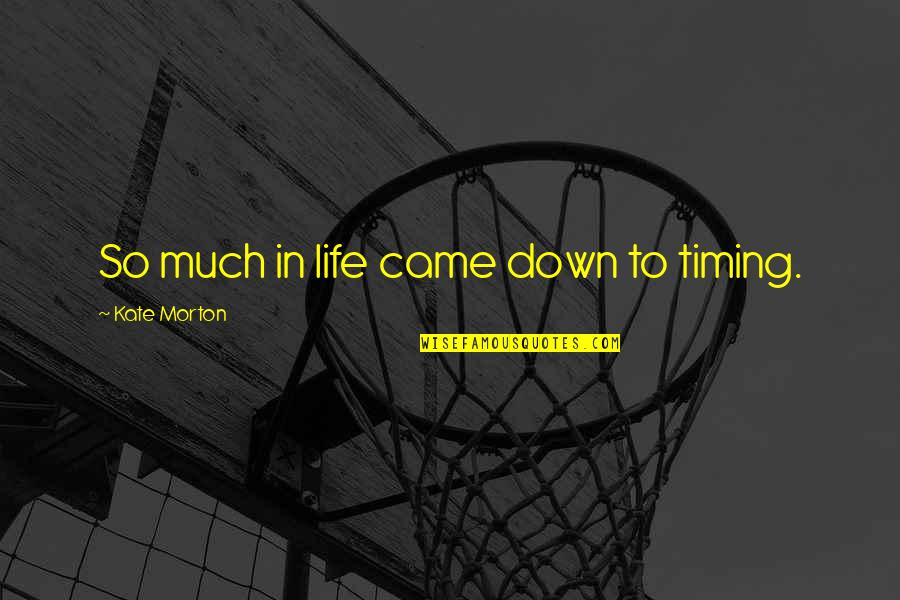 So much in life came down to timing. —
Kate Morton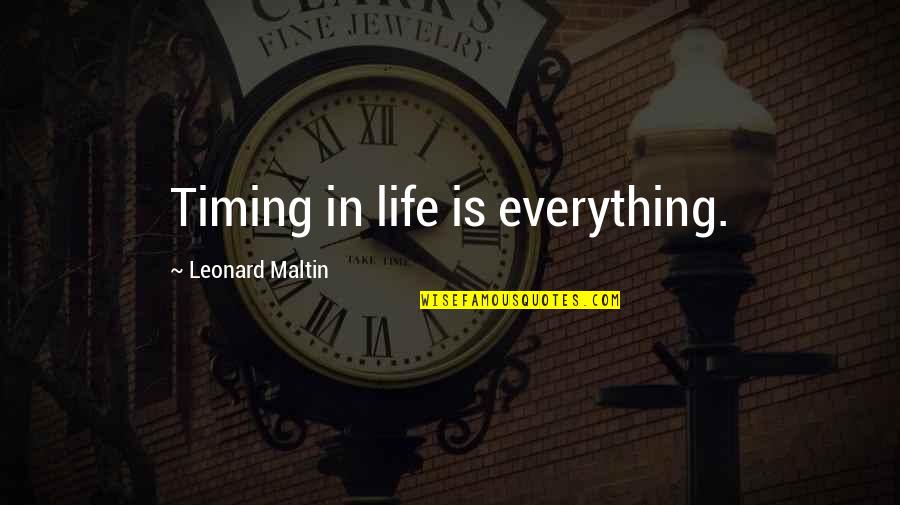 Timing in life is everything. —
Leonard Maltin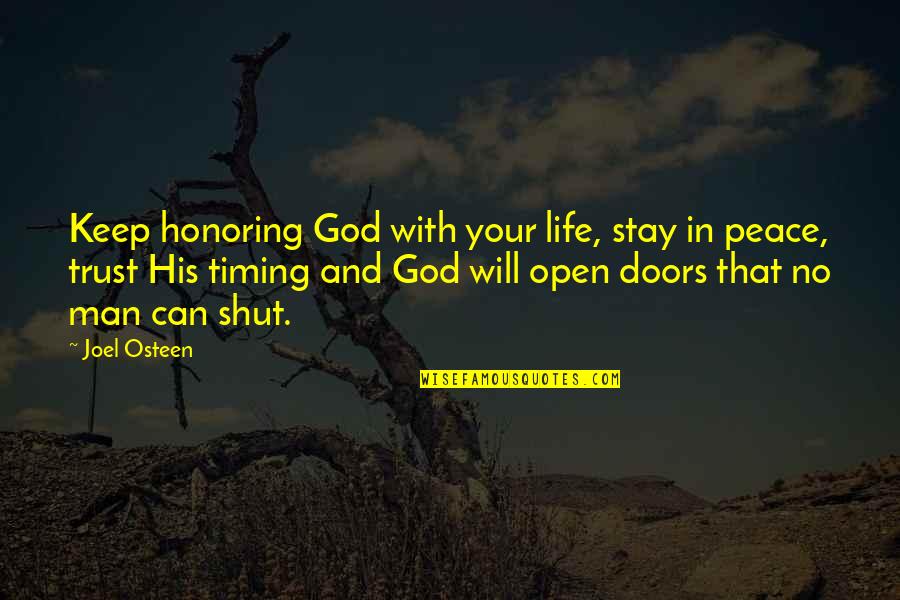 Keep honoring God with your life, stay in peace, trust His timing and God will open doors that no man can shut. —
Joel Osteen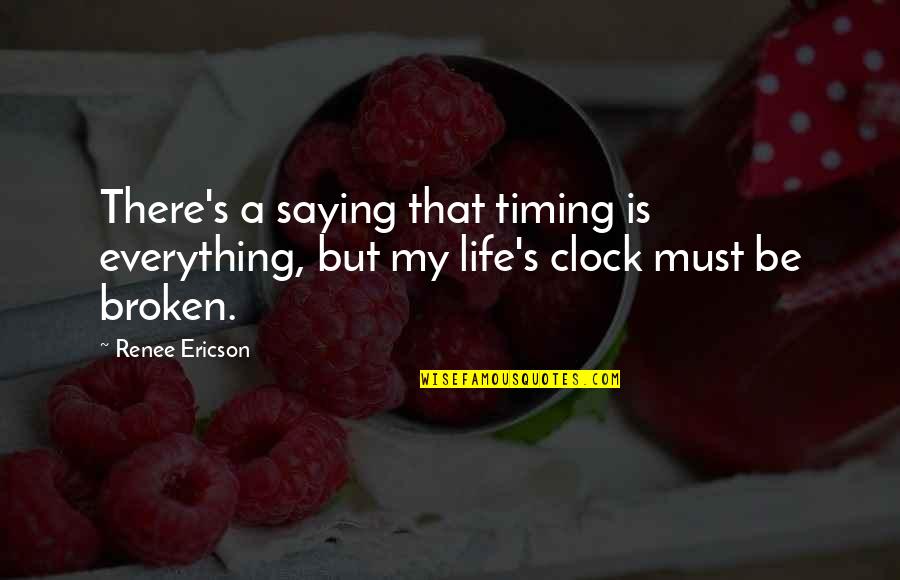 There's a saying that timing is everything, but my life's clock must be broken. —
Renee Ericson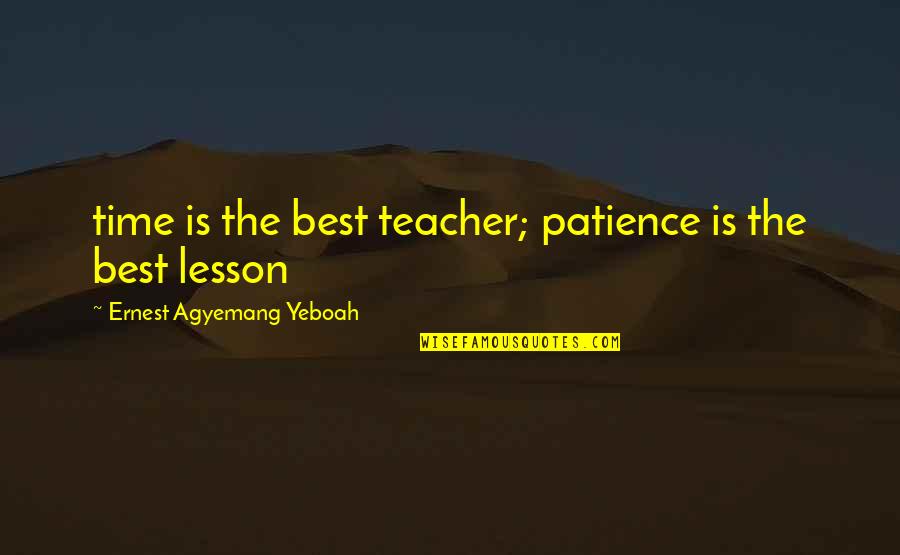 time is the best teacher; patience is the best lesson —
Ernest Agyemang Yeboah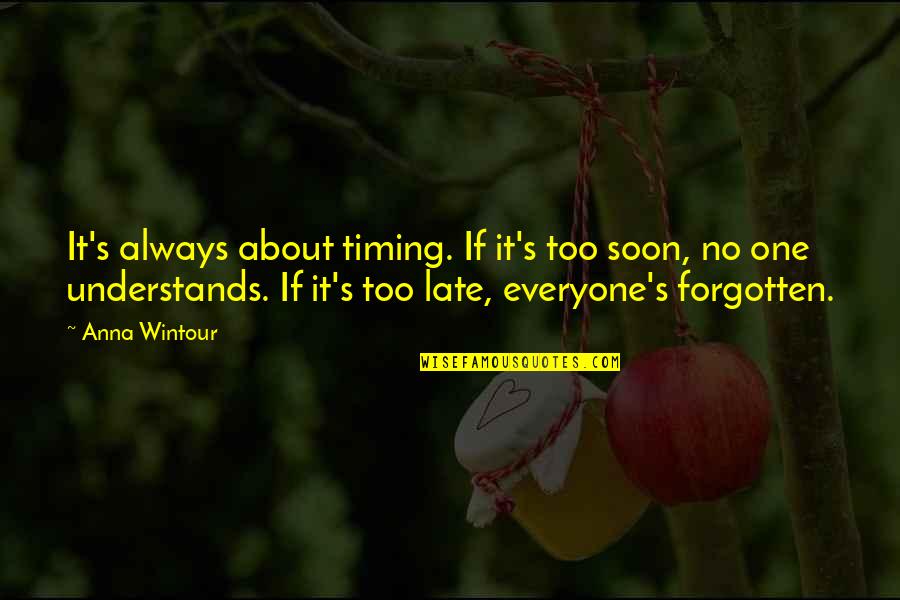 It's always about timing. If it's too soon, no one understands. If it's too late, everyone's forgotten. —
Anna Wintour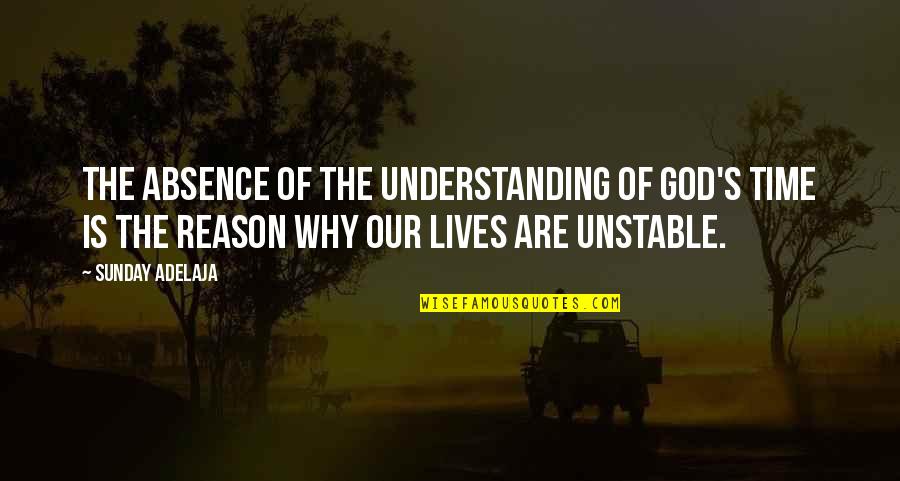 The absence of the understanding of God's time is the reason why our lives are unstable. —
Sunday Adelaja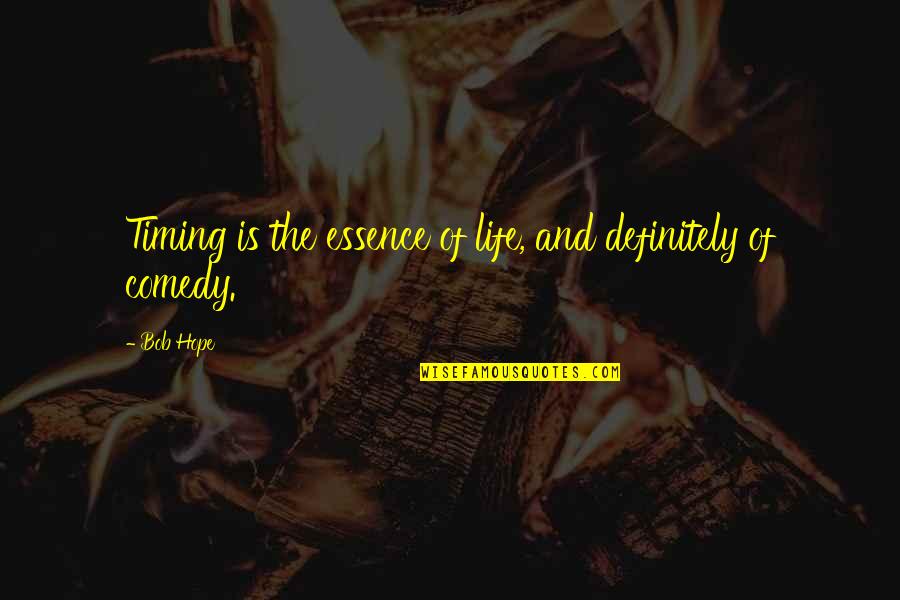 Timing is the essence of life, and definitely of comedy. —
Bob Hope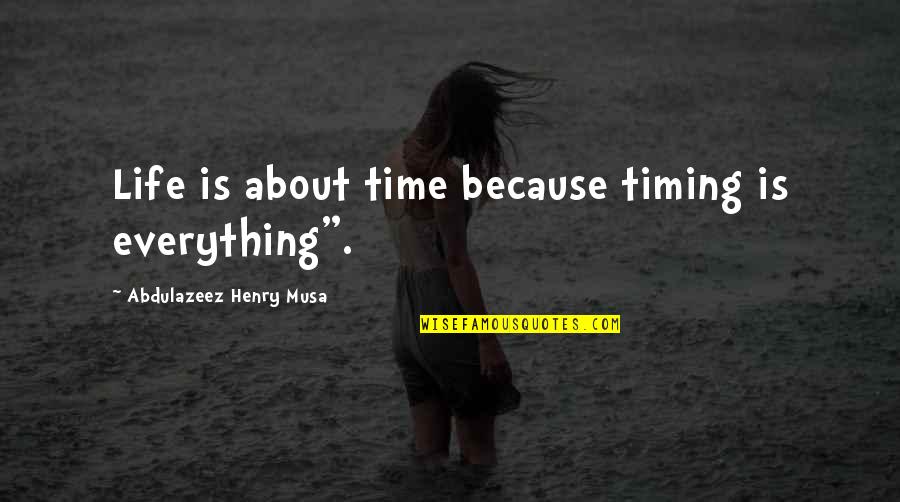 Life is about time because timing is everything". —
Abdulazeez Henry Musa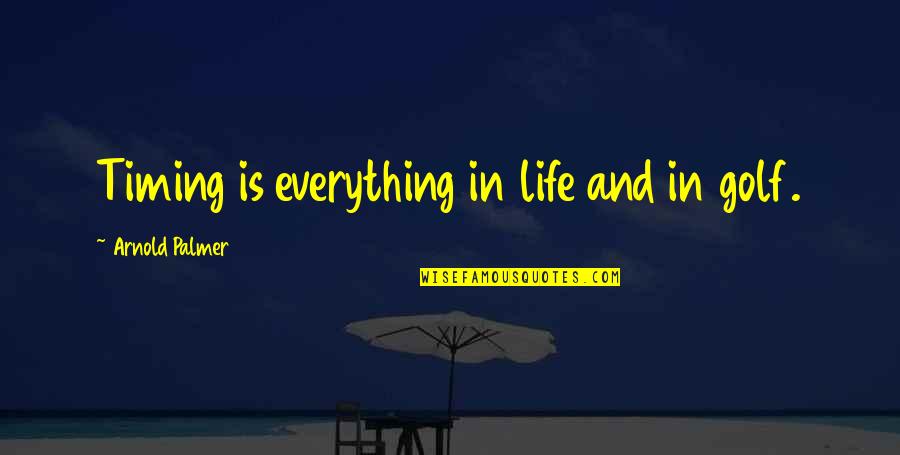 Timing is everything in life and in golf. —
Arnold Palmer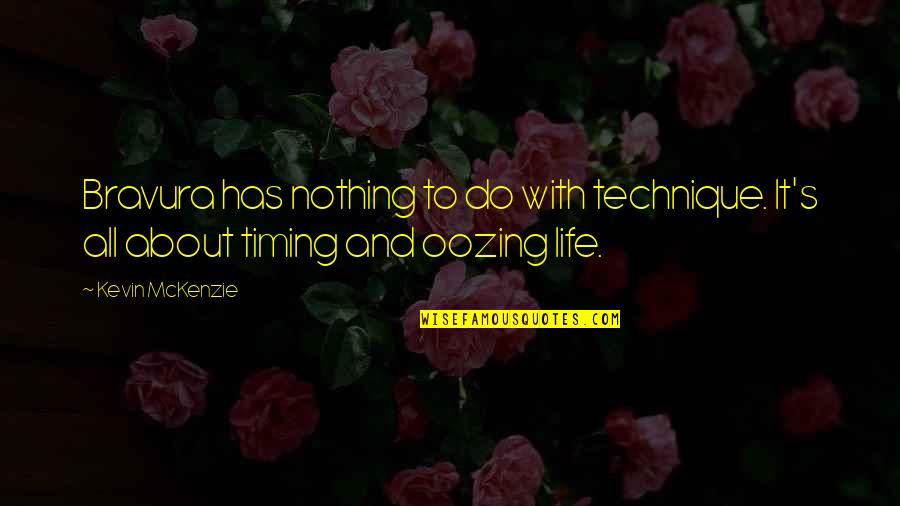 Bravura has nothing to do with technique. It's all about timing and oozing life. —
Kevin McKenzie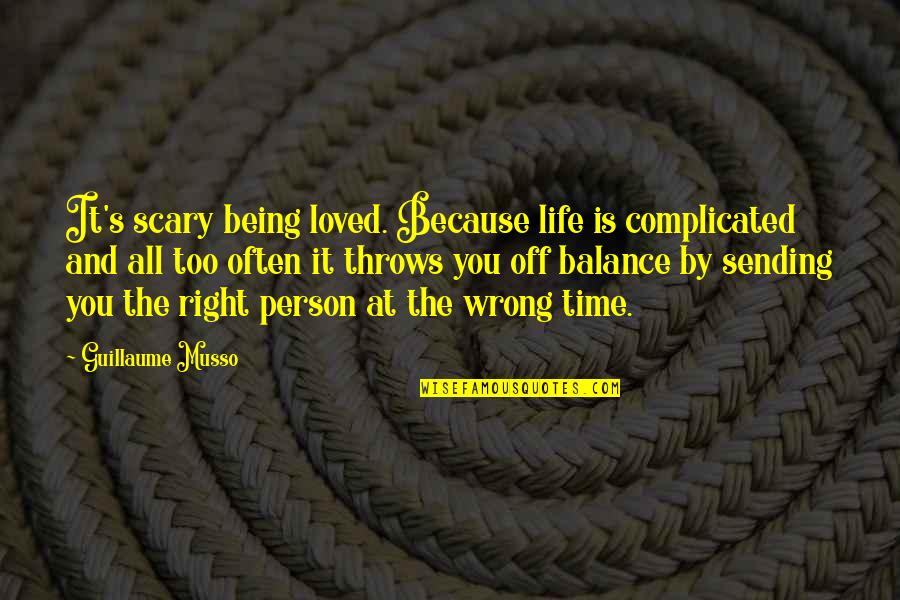 It's scary being loved. Because life is complicated and all too often it throws you off balance by sending you the right person at the wrong time. —
Guillaume Musso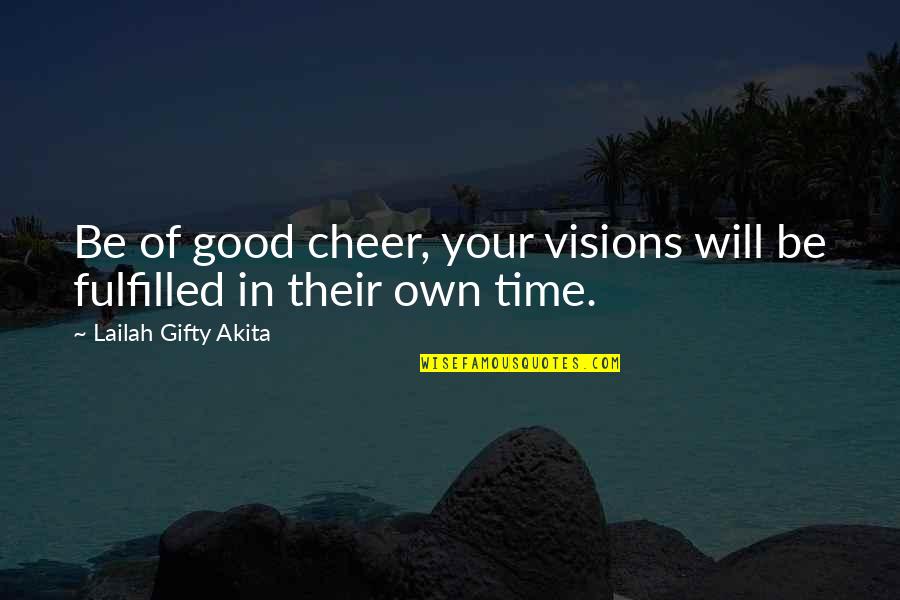 Be of good cheer, your visions will be fulfilled in their own time. —
Lailah Gifty Akita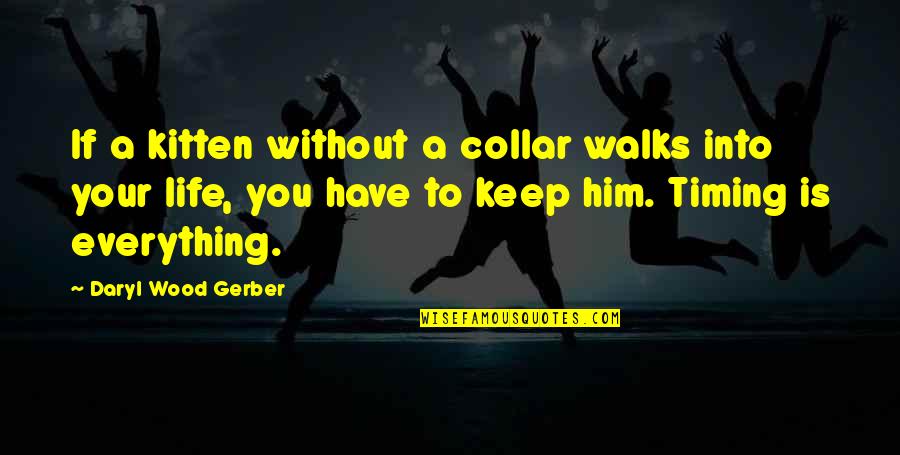 If a kitten without a collar walks into your life, you have to keep him. Timing is everything. —
Daryl Wood Gerber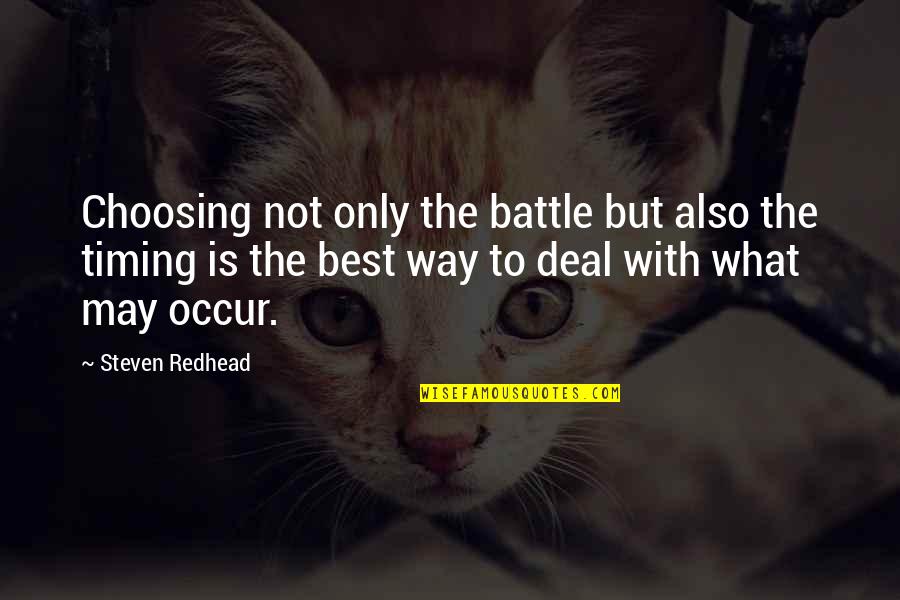 Choosing not only the battle but also the timing is the best way to deal with what may occur. —
Steven Redhead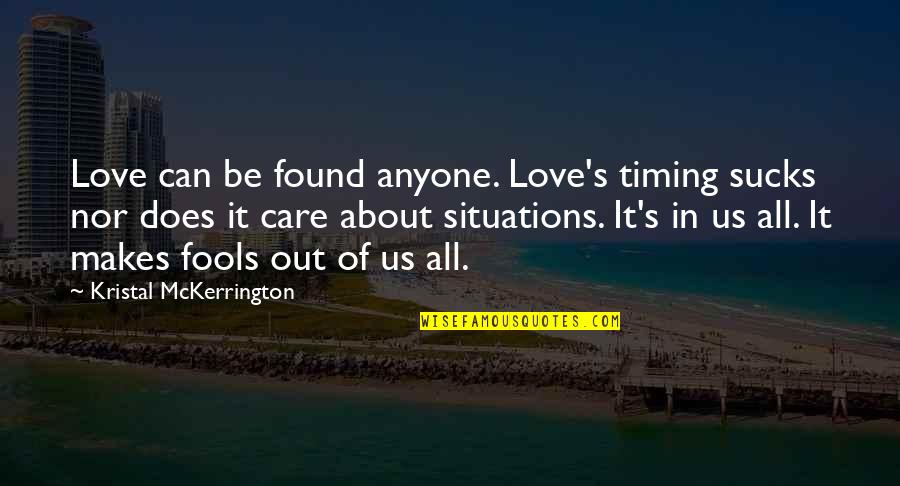 Love can be found anyone. Love's timing sucks nor does it care about situations. It's in us all. It makes fools out of us all. —
Kristal McKerrington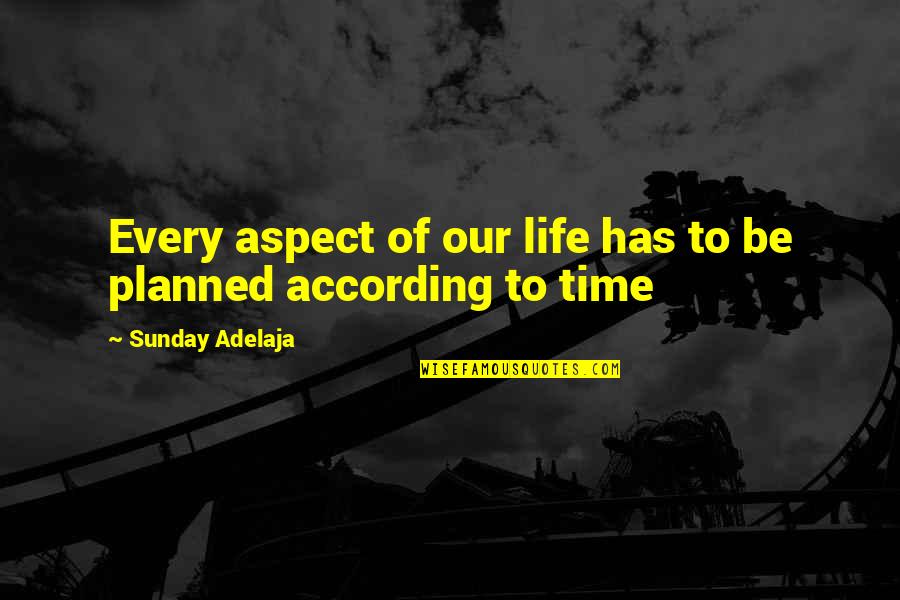 Every aspect of our life has to be planned according to time —
Sunday Adelaja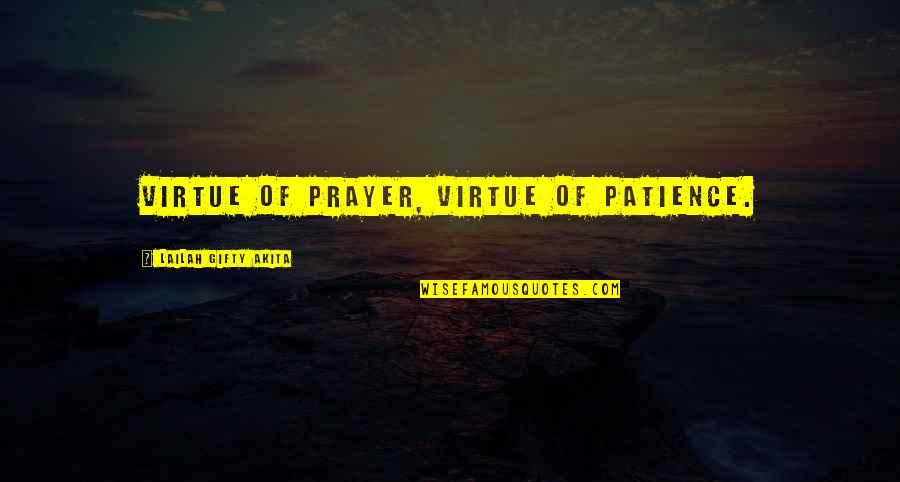 Virtue of prayer, virtue of patience. —
Lailah Gifty Akita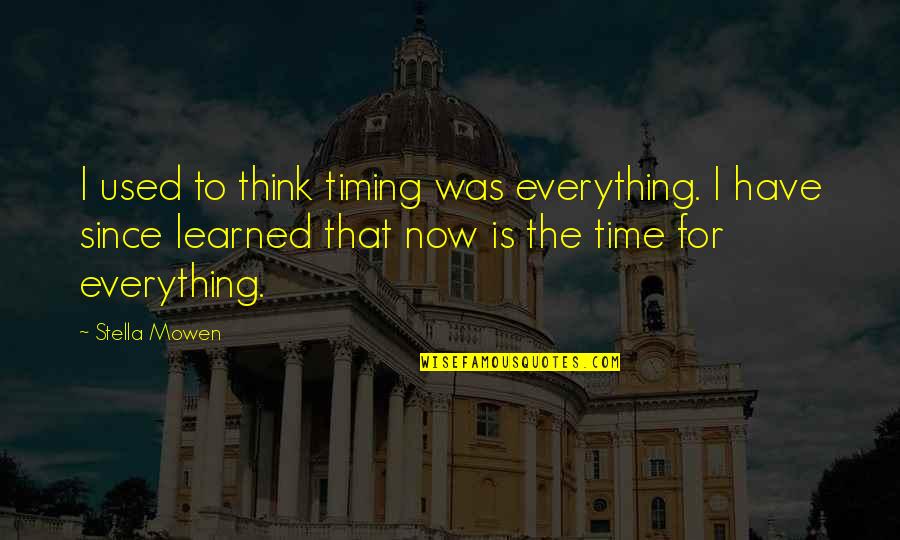 I used to think timing was everything. I have since learned that now is the time for everything. —
Stella Mowen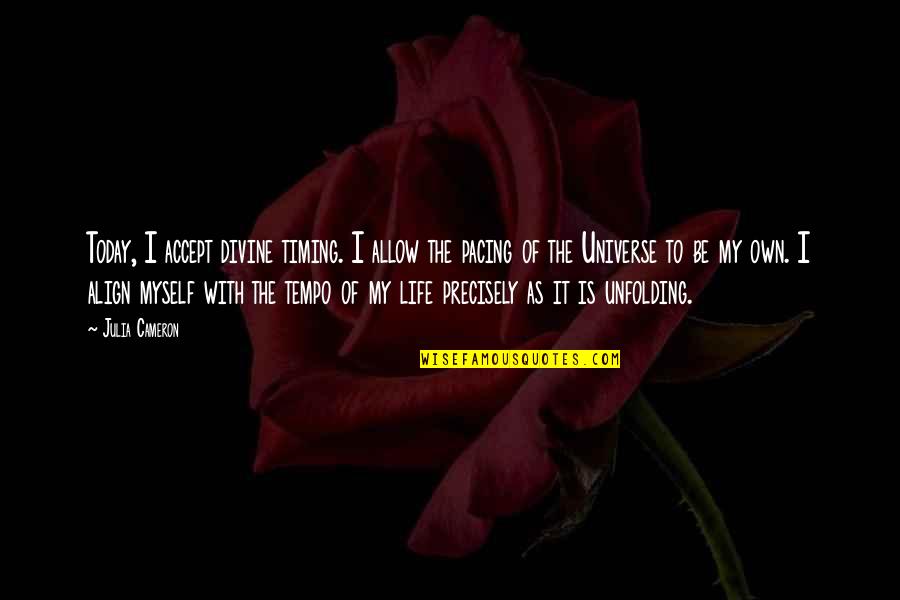 Today, I accept divine timing. I allow the pacing of the Universe to be my own. I align myself with the tempo of my life precisely as it is unfolding. —
Julia Cameron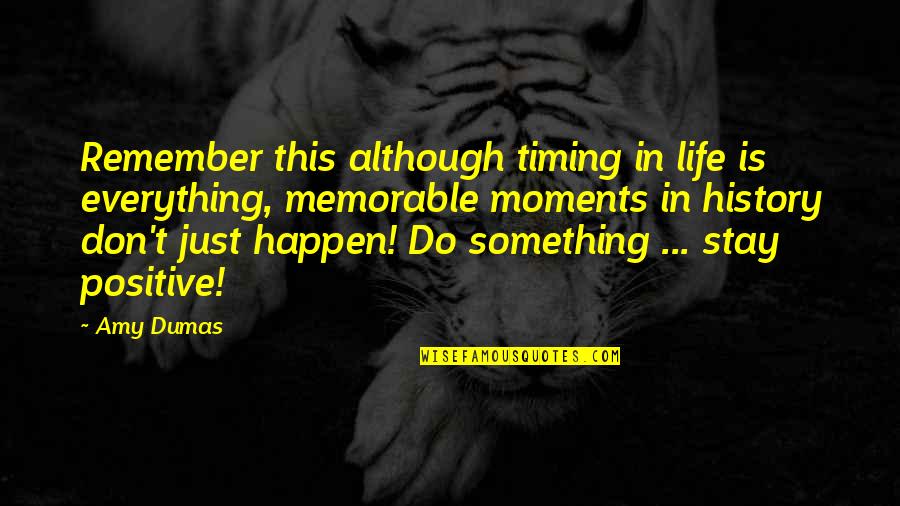 Remember this although timing in life is everything, memorable moments in history don't just happen! Do something ... stay positive! —
Amy Dumas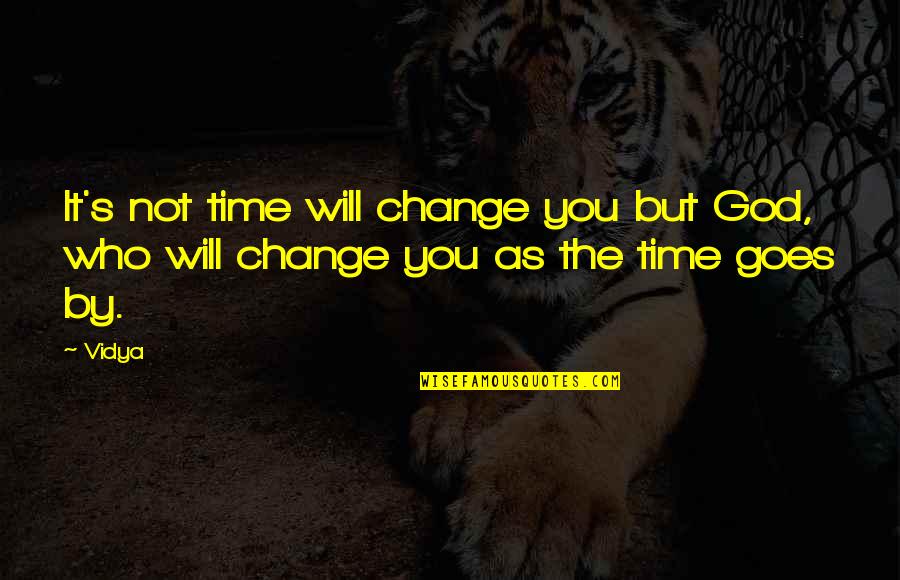 It's not time will change you but God, who will change you as the time goes by. —
Vidya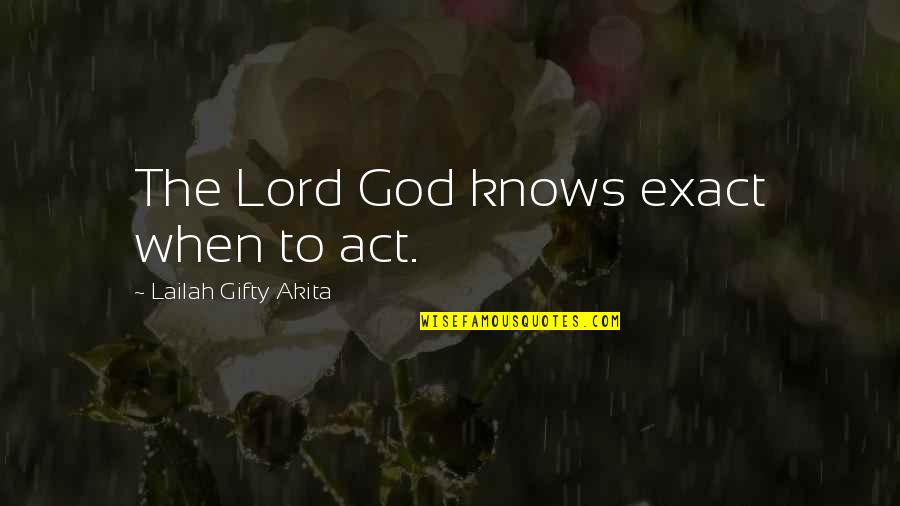 The Lord God knows exact when to act. —
Lailah Gifty Akita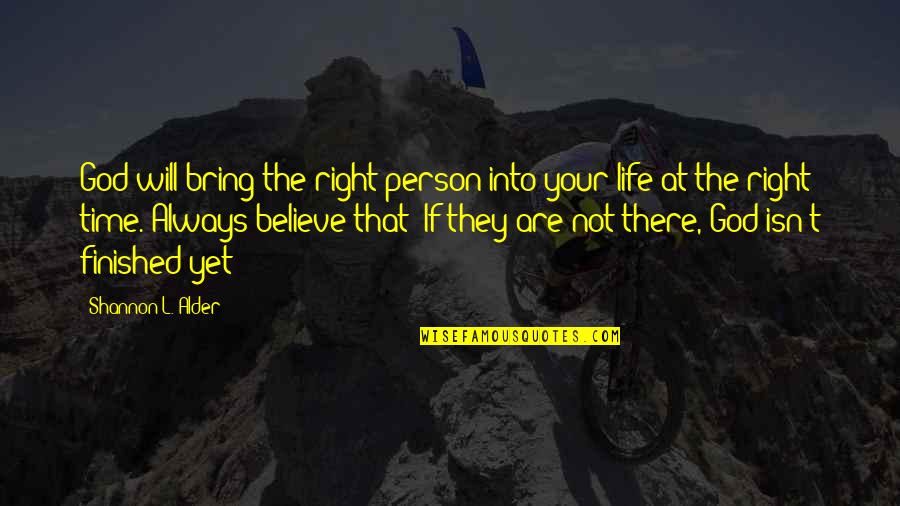 God will bring the right person into your life at the right time. Always believe that! If they are not there, God isn't finished yet! —
Shannon L. Alder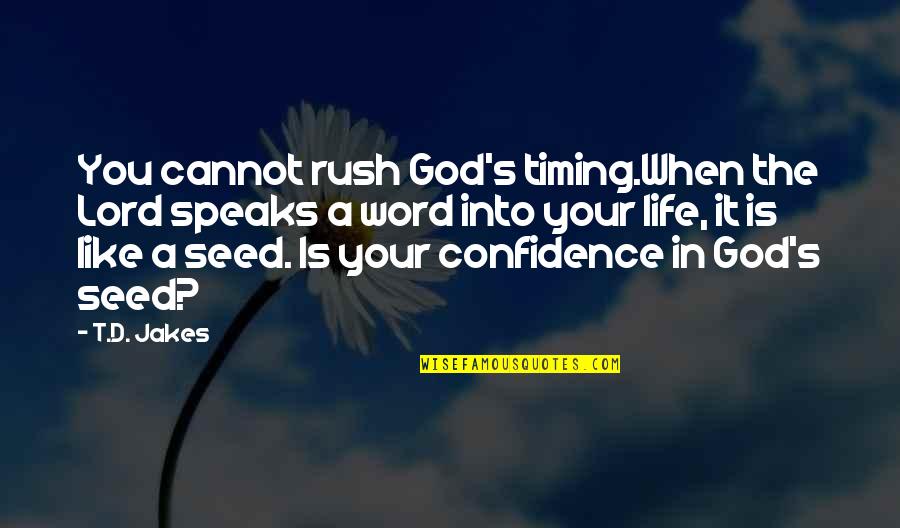 You cannot rush God's timing.
When the Lord speaks a word into your life, it is like a seed. Is your confidence in God's seed? —
T.D. Jakes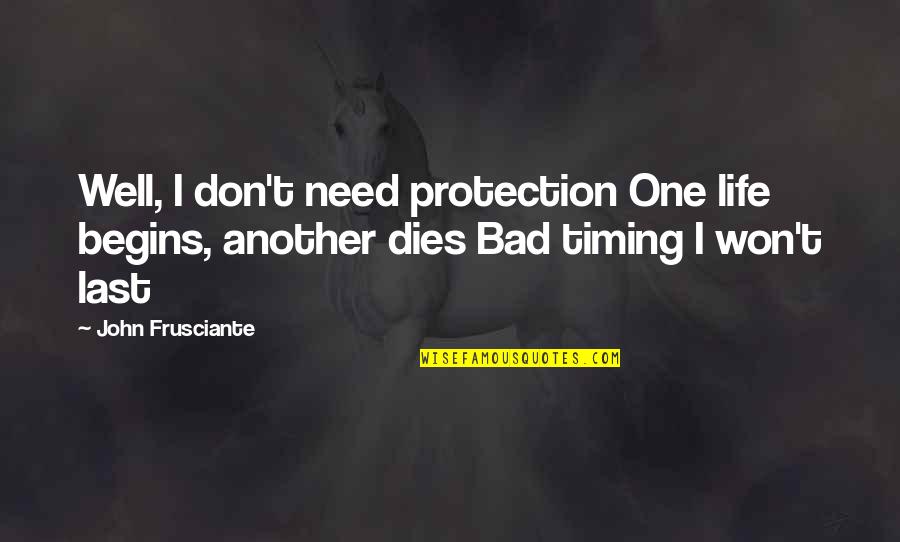 Well, I don't need protection One life begins, another dies Bad timing I won't last —
John Frusciante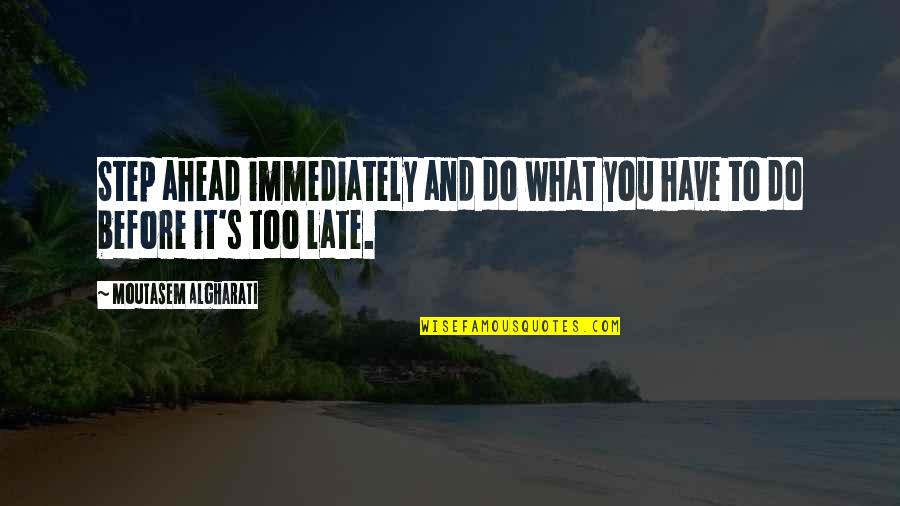 Step ahead immediately and do what you have to do before it's too late. —
Moutasem Algharati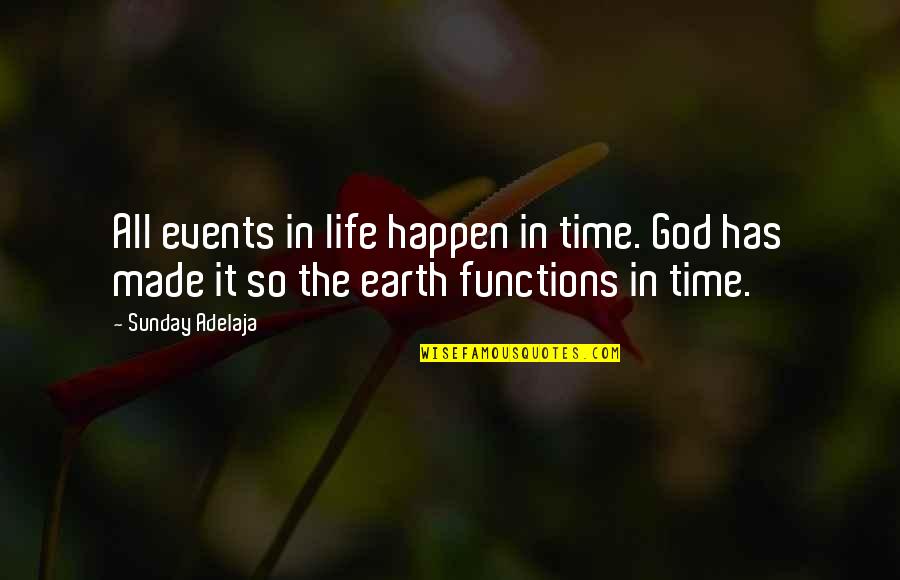 All events in life happen in time. God has made it so the earth functions in time. —
Sunday Adelaja