These Tears I Cry Quotes
Collection of top 30 famous quotes about These Tears I Cry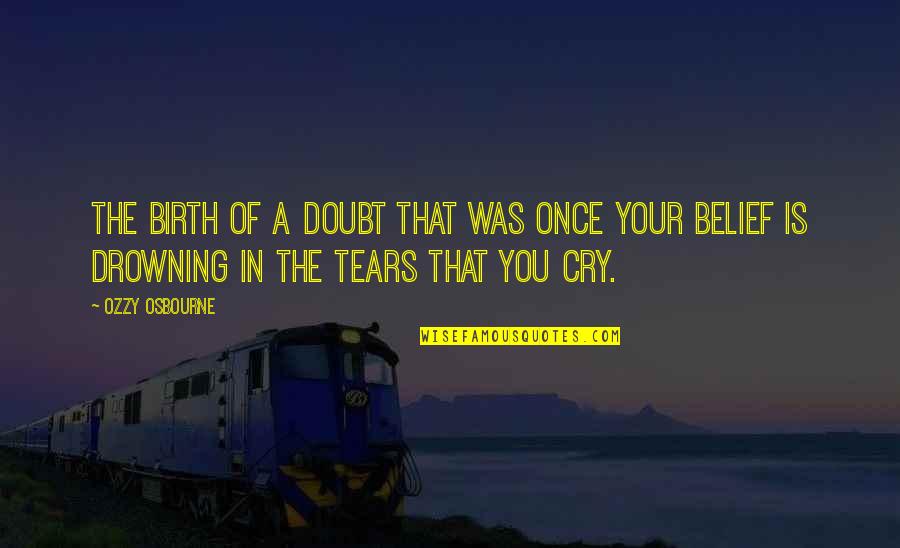 The birth of a doubt that was once your belief is drowning in the tears that you cry.
—
Ozzy Osbourne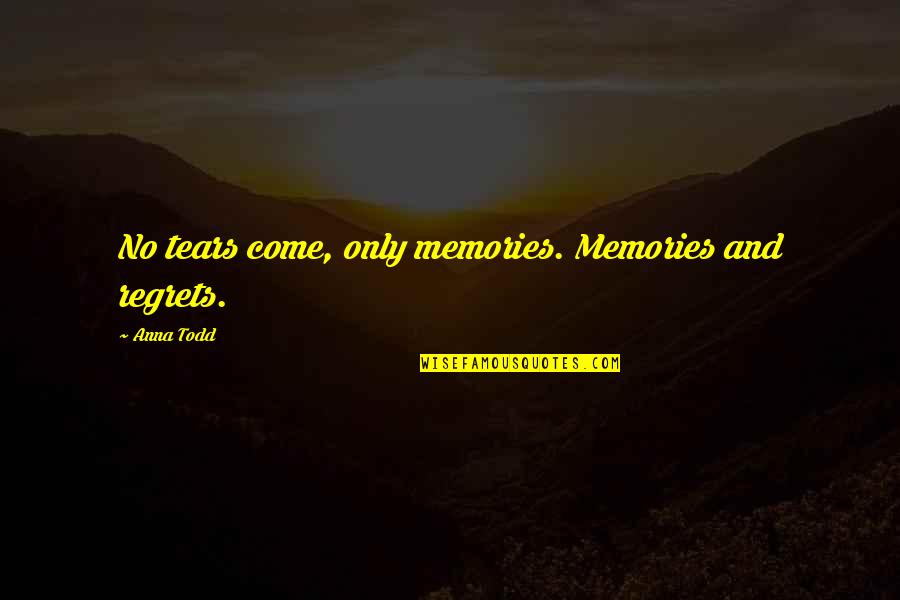 No tears come, only memories. Memories and regrets.
—
Anna Todd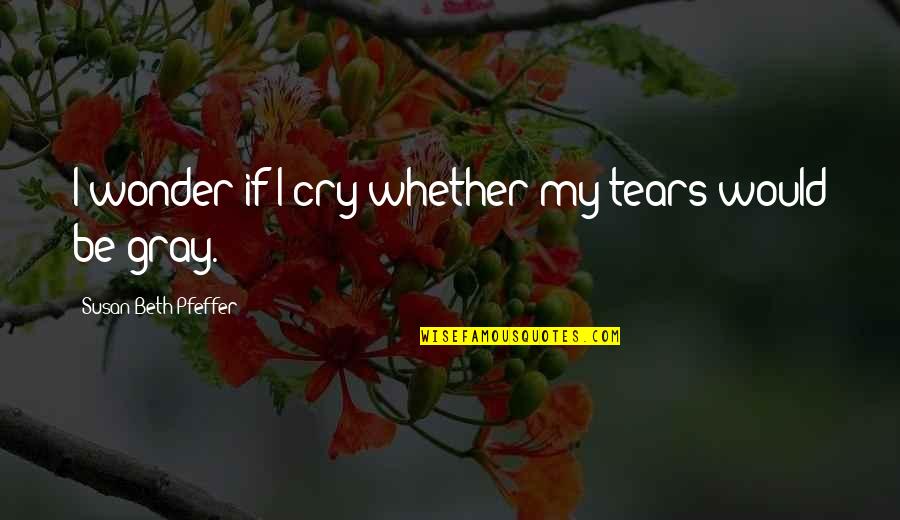 I wonder if I cry whether my tears would be gray.
—
Susan Beth Pfeffer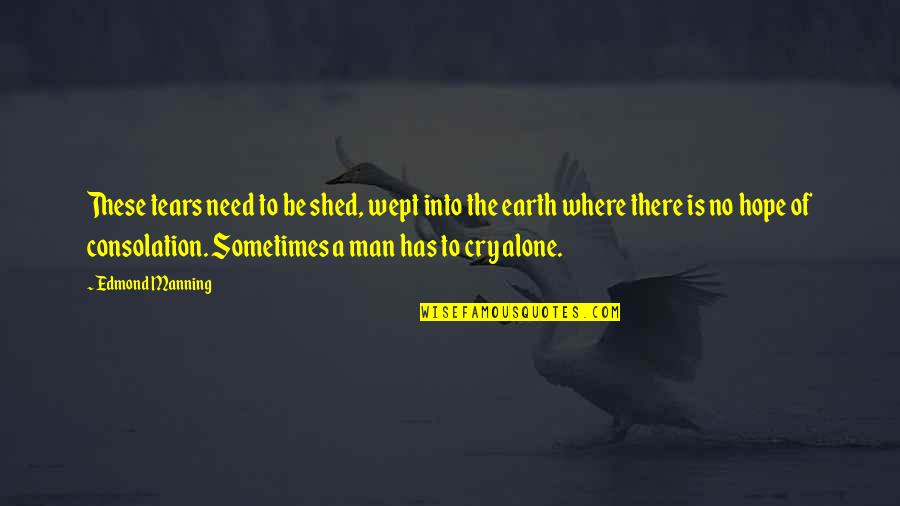 These tears need to be shed, wept into the earth where there is no hope of consolation. Sometimes a man has to cry alone.
—
Edmond Manning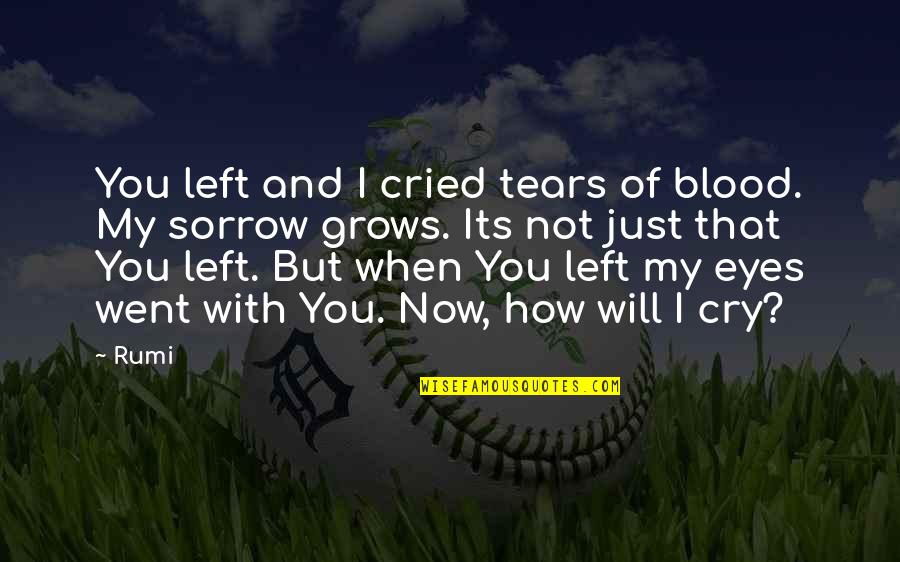 You left and I cried tears of blood. My sorrow grows. Its not just that You left. But when You left my eyes went with You. Now, how will I cry?
—
Rumi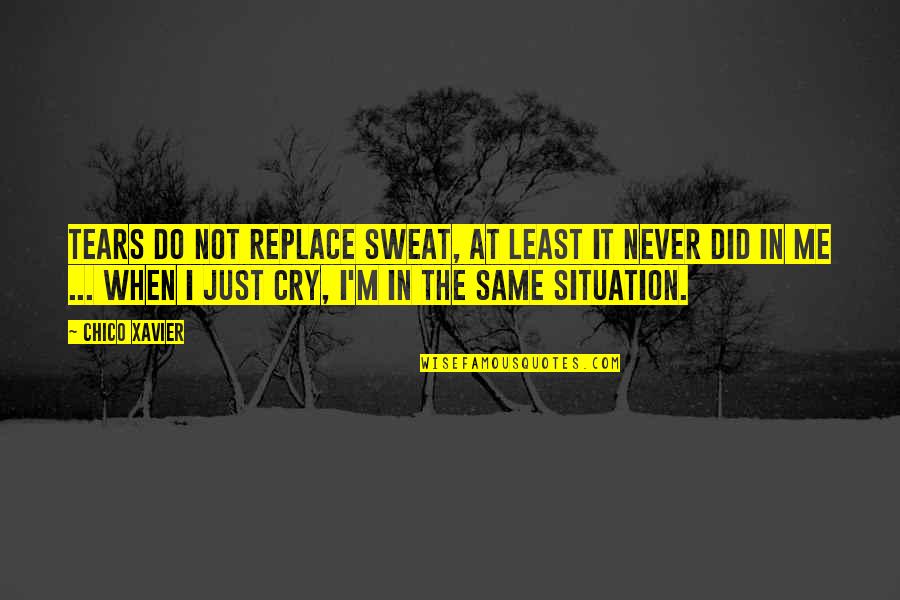 Tears do not replace sweat, at least it never did in me ... When I just cry, I'm in the same situation.
—
Chico Xavier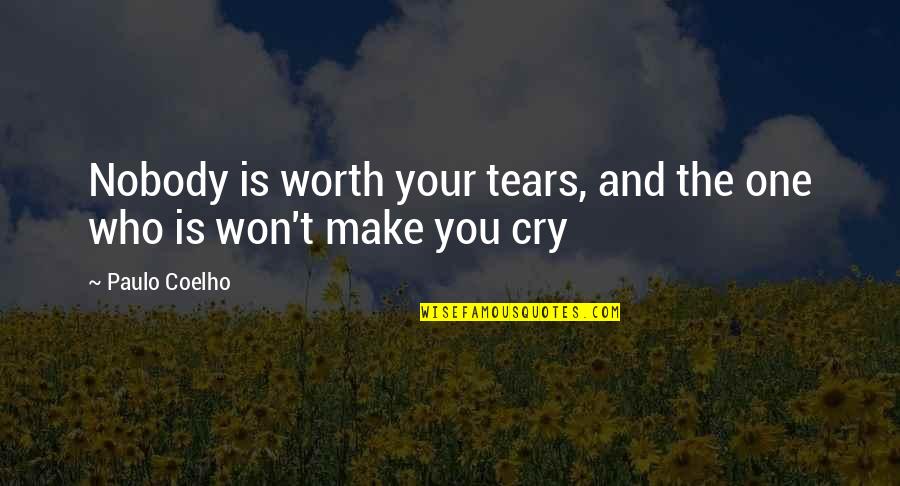 Nobody is worth your tears, and the one who is won't make you cry
—
Paulo Coelho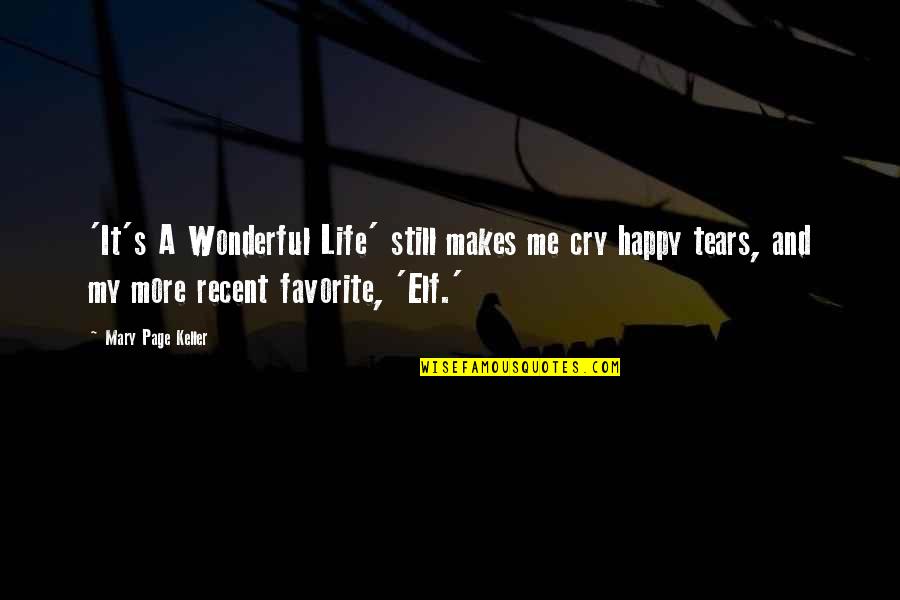 'It's A Wonderful Life' still makes me cry happy tears, and my more recent favorite, 'Elf.' —
Mary Page Keller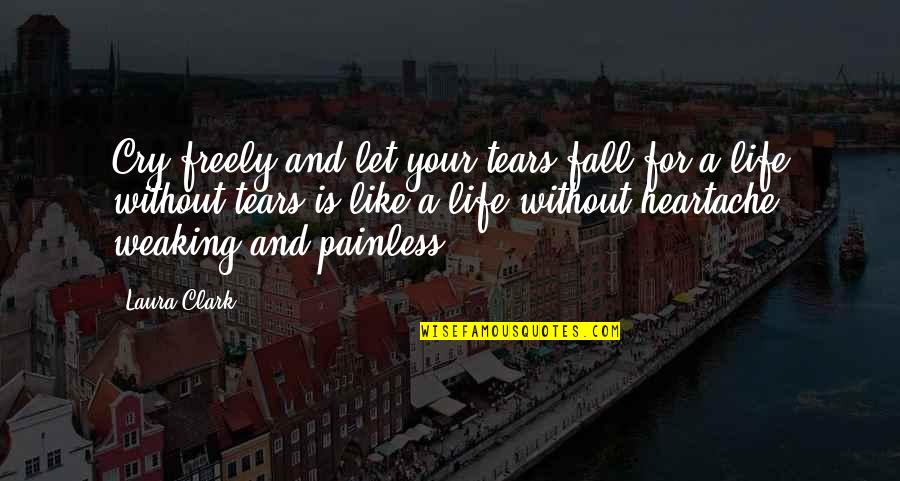 Cry freely and let your tears fall for a life without tears is like a life without heartache weaking and painless —
Laura Clark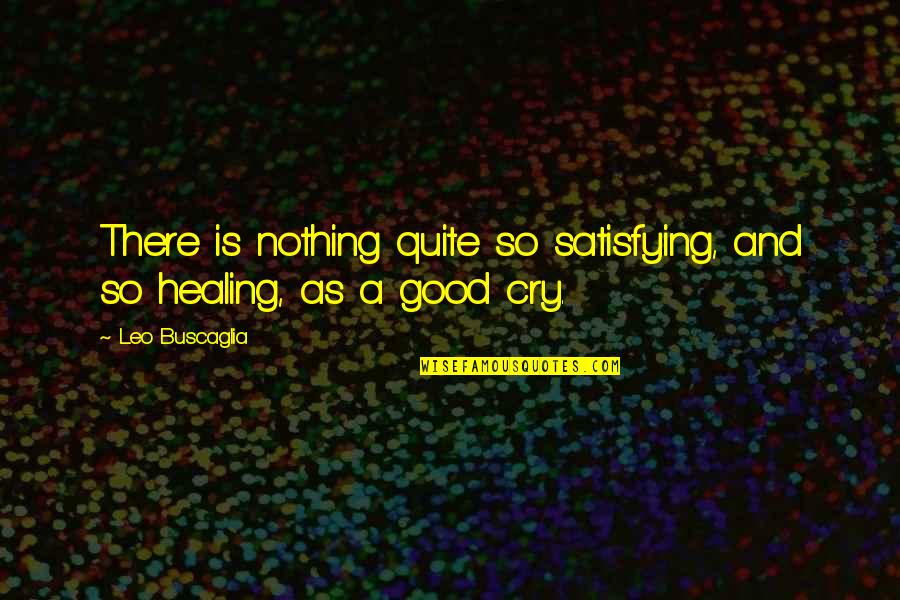 There is nothing quite so satisfying, and so healing, as a good cry. —
Leo Buscaglia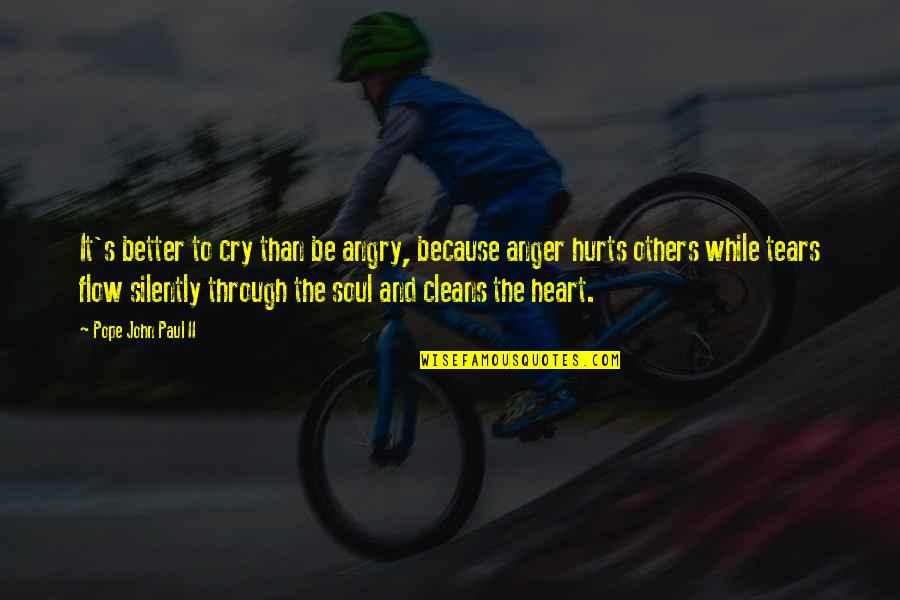 It's better to cry than be angry, because anger hurts others while tears flow silently through the soul and cleans the heart. —
Pope John Paul II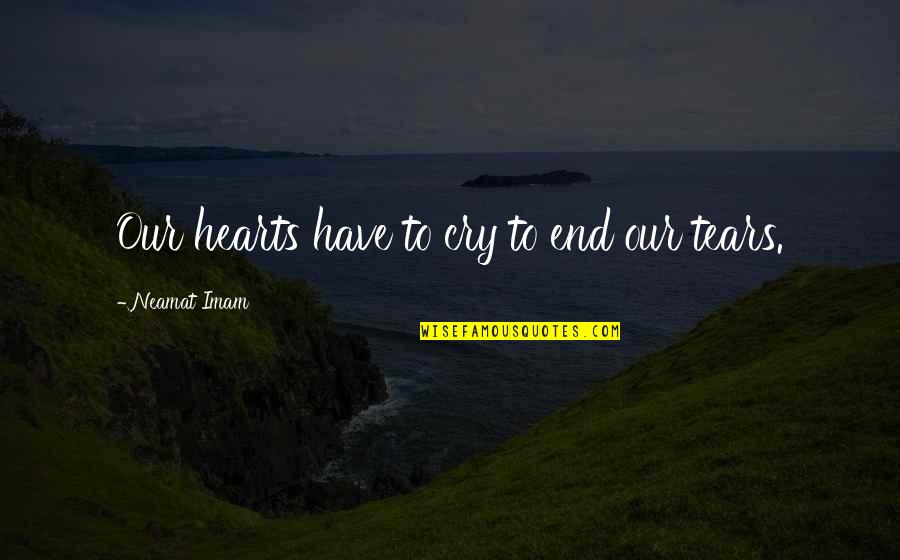 Our hearts have to cry to end our tears. —
Neamat Imam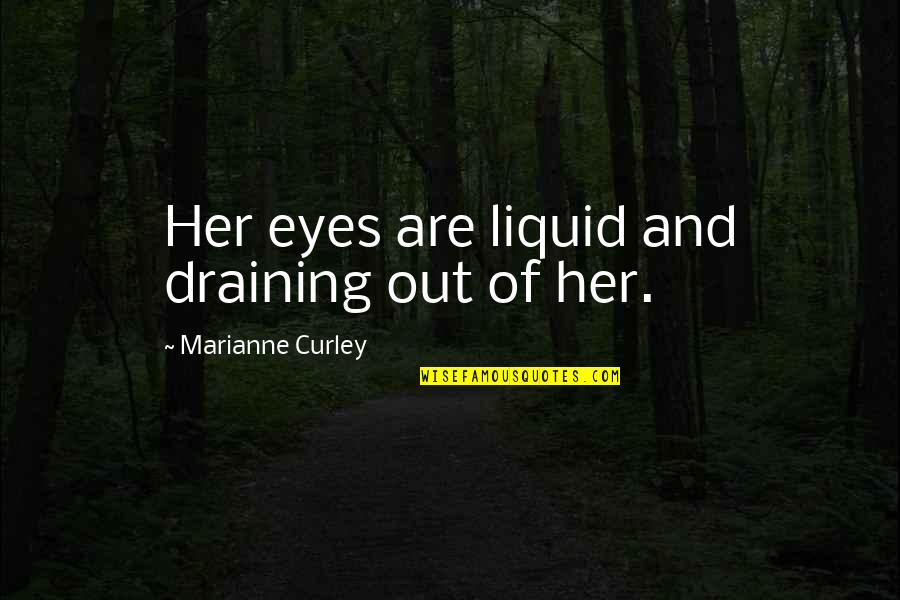 Her eyes are liquid and draining out of her. —
Marianne Curley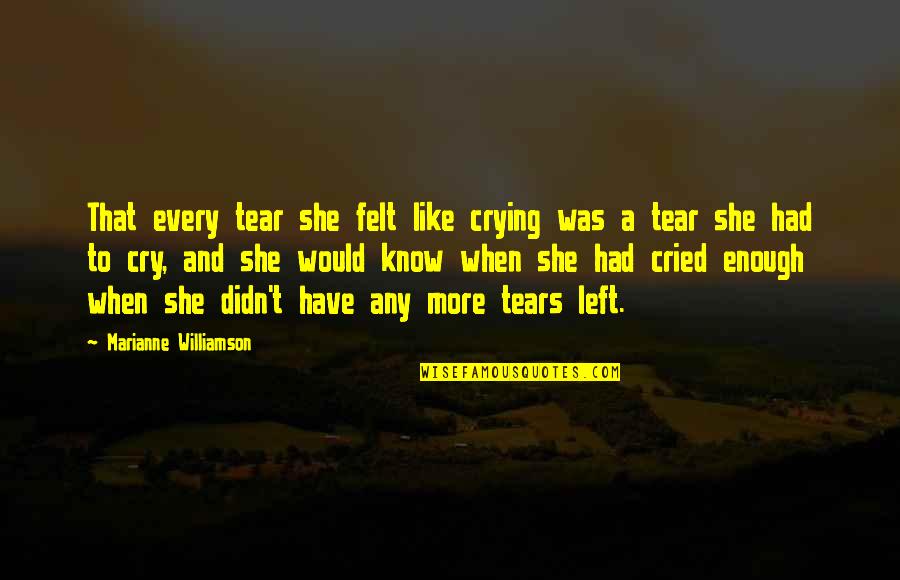 That every tear she felt like crying was a tear she had to cry, and she would know when she had cried enough when she didn't have any more tears left. —
Marianne Williamson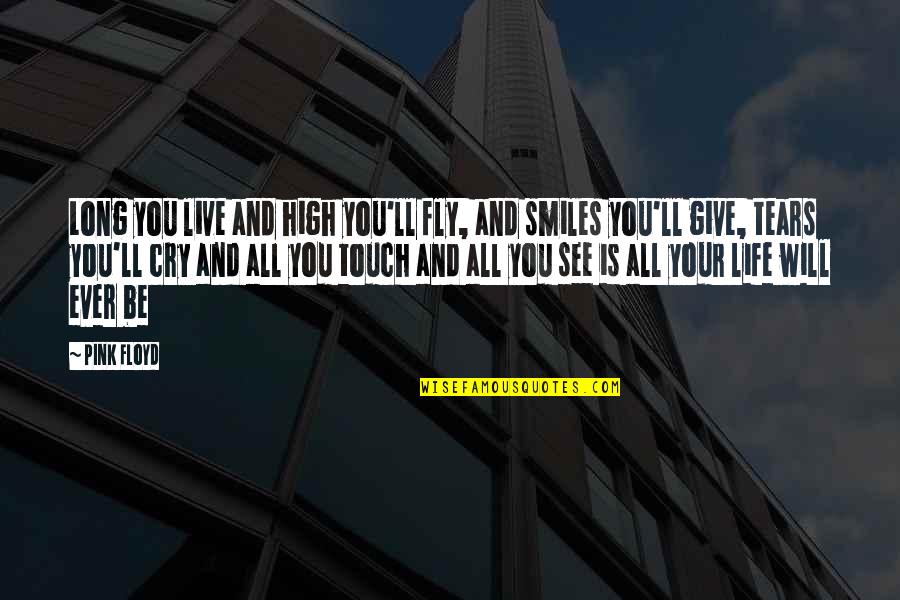 Long you live and high you'll fly, and smiles you'll give, tears you'll cry and all you touch and all you see is all your life will ever be —
Pink Floyd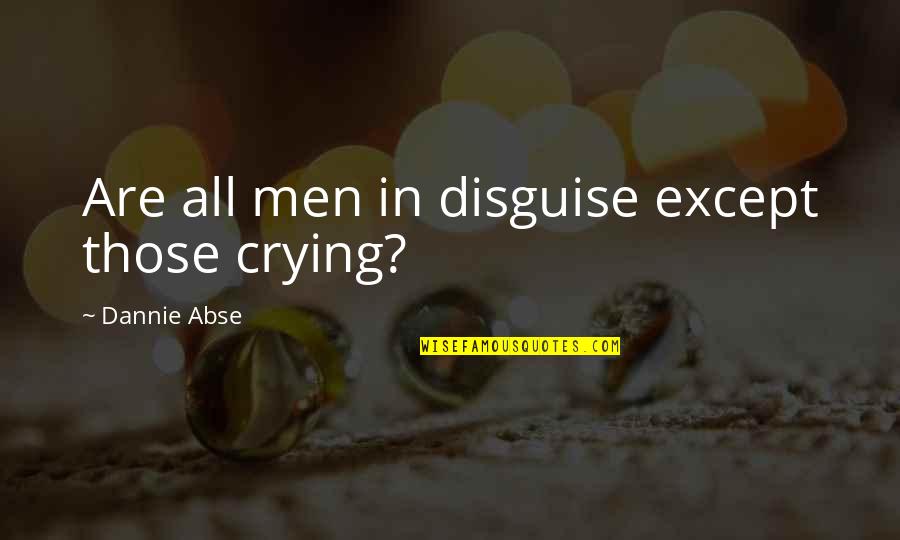 Are all men in disguise except those crying? —
Dannie Abse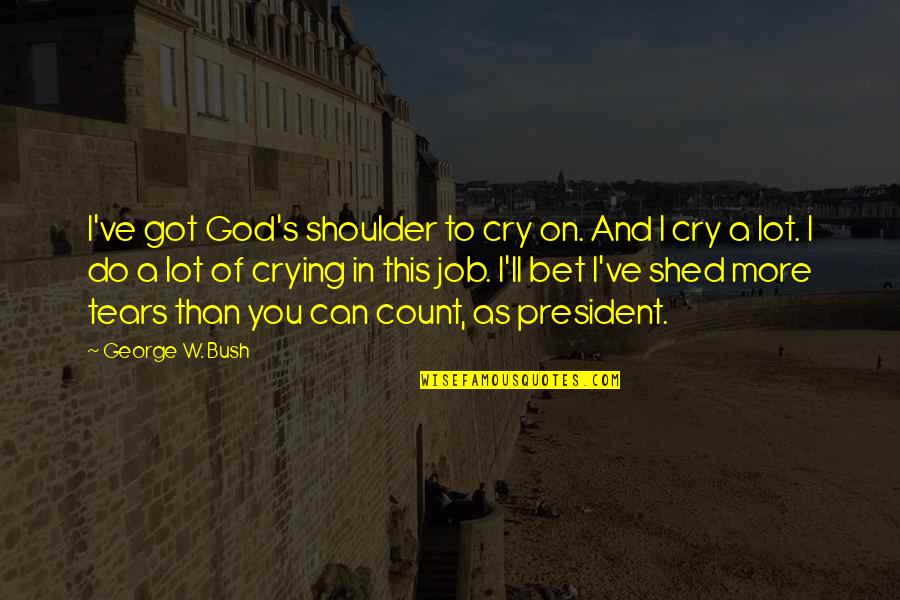 I've got God's shoulder to cry on. And I cry a lot. I do a lot of crying in this job. I'll bet I've shed more tears than you can count, as president. —
George W. Bush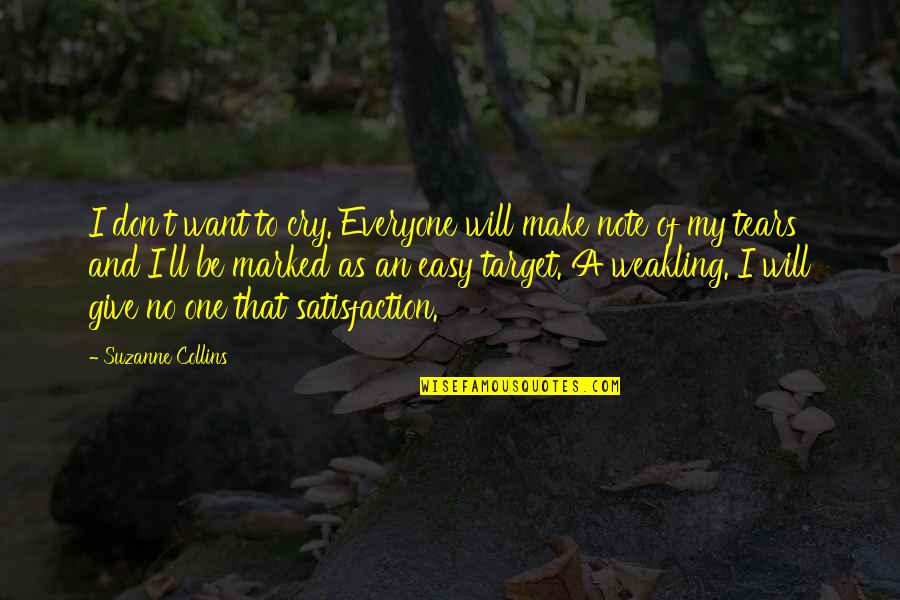 I don't want to cry. Everyone will make note of my tears and I'll be marked as an easy target. A weakling. I will give no one that satisfaction. —
Suzanne Collins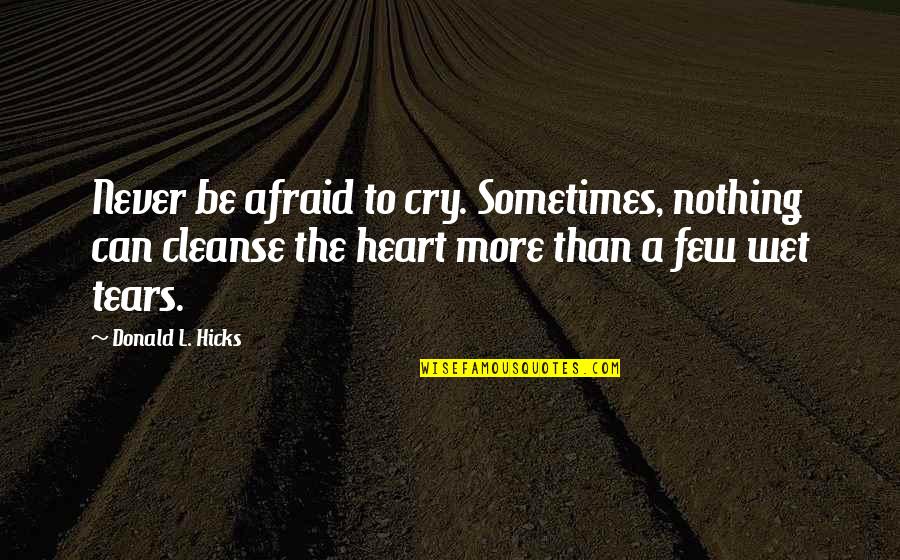 Never be afraid to cry. Sometimes, nothing can cleanse the heart more than a few wet tears. —
Donald L. Hicks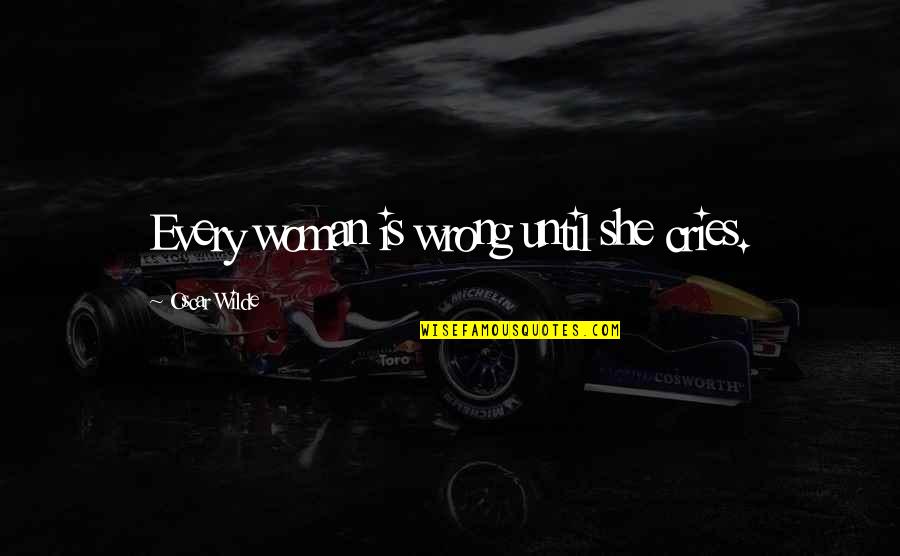 Every woman is wrong until she cries. —
Oscar Wilde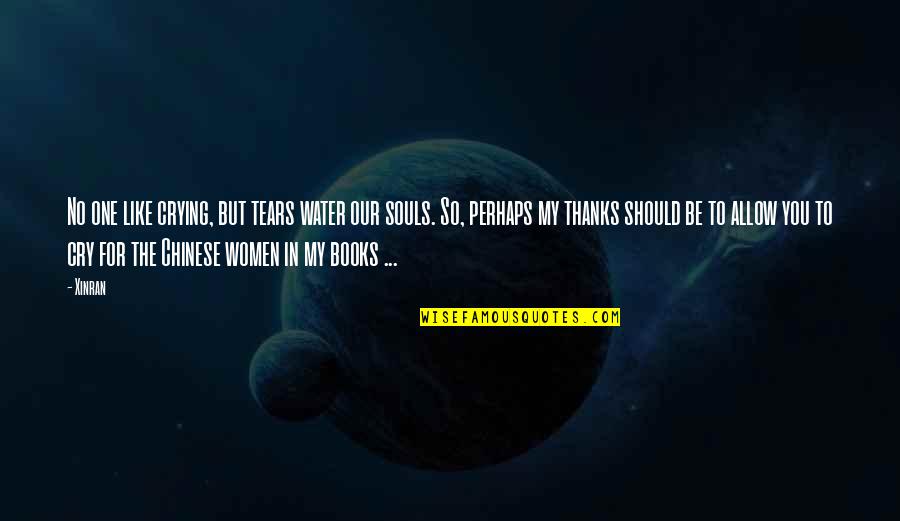 No one like crying, but tears water our souls. So, perhaps my thanks should be to allow you to cry for the Chinese women in my books ... —
Xinran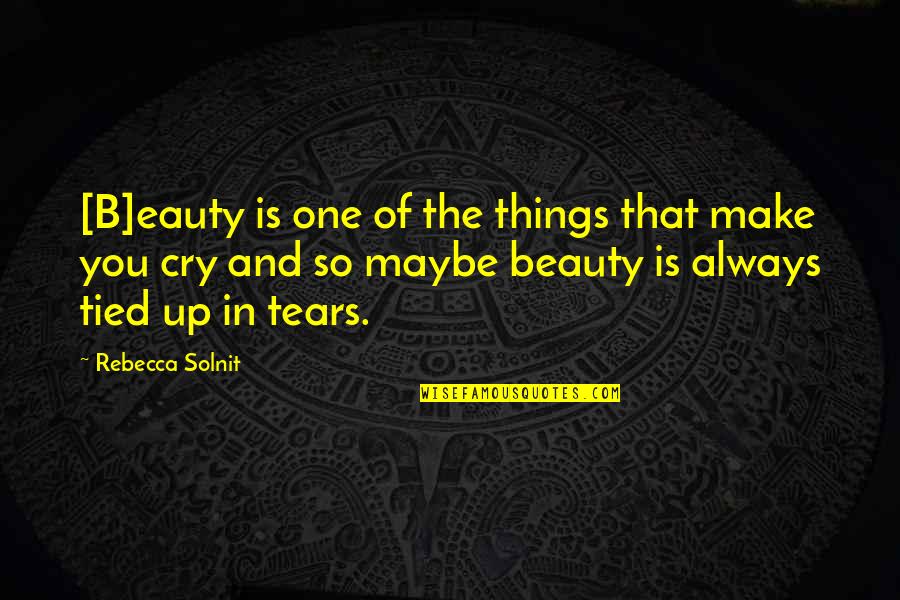 [B]eauty is one of the things that make you cry and so maybe beauty is always tied up in tears. —
Rebecca Solnit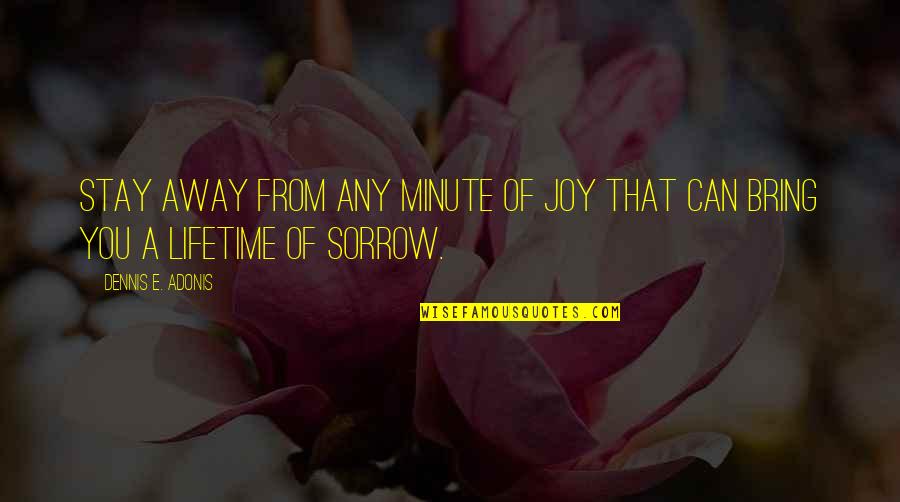 Stay away from any minute of joy that can bring you a lifetime of sorrow. —
Dennis E. Adonis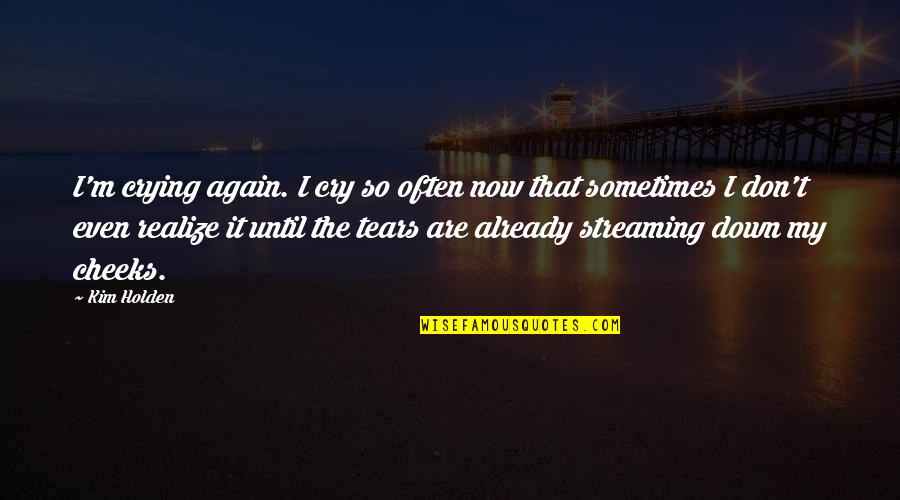 I'm crying again. I cry so often now that sometimes I don't even realize it until the tears are already streaming down my cheeks. —
Kim Holden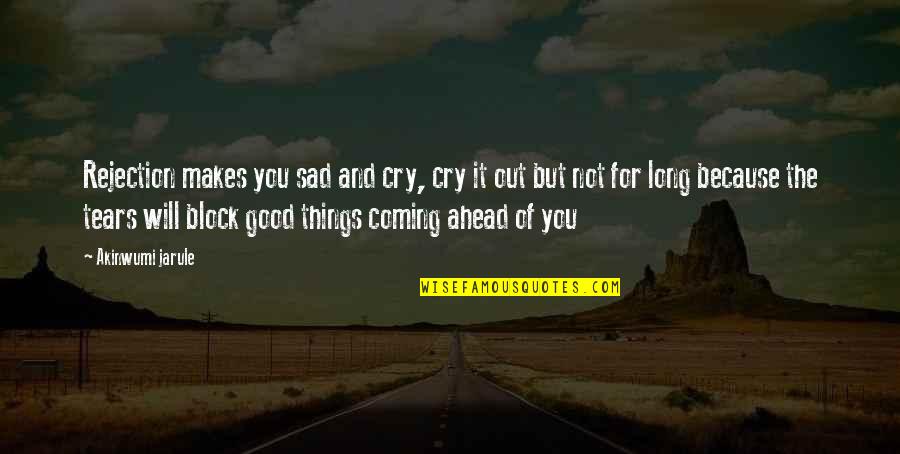 Rejection makes you sad and cry, cry it out but not for long because the tears will block good things coming ahead of you —
Akinwumi Jarule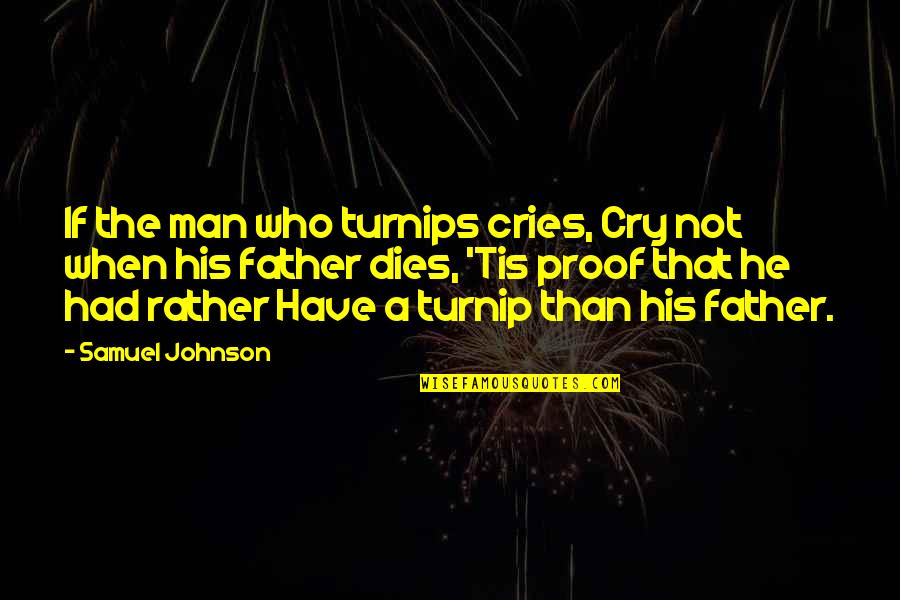 If the man who turnips cries, Cry not when his father dies, 'Tis proof that he had rather Have a turnip than his father. —
Samuel Johnson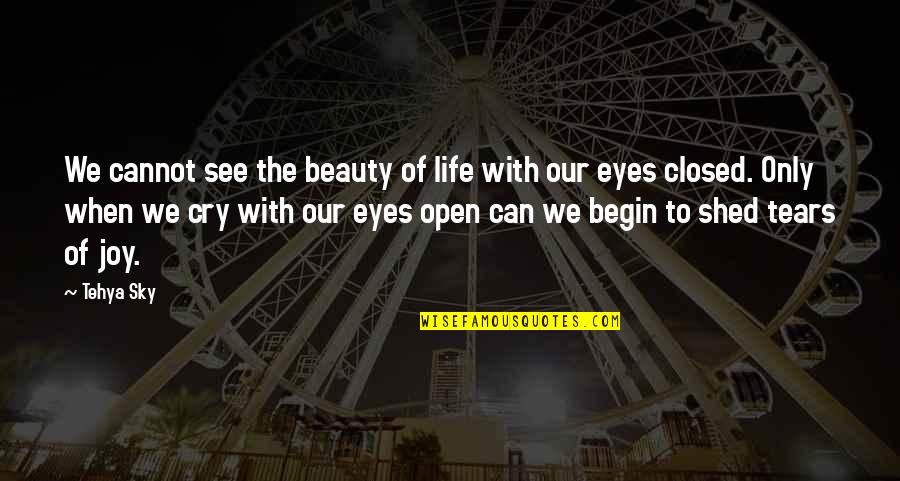 We cannot see the beauty of life with our eyes closed. Only when we cry with our eyes open can we begin to shed tears of joy. —
Tehya Sky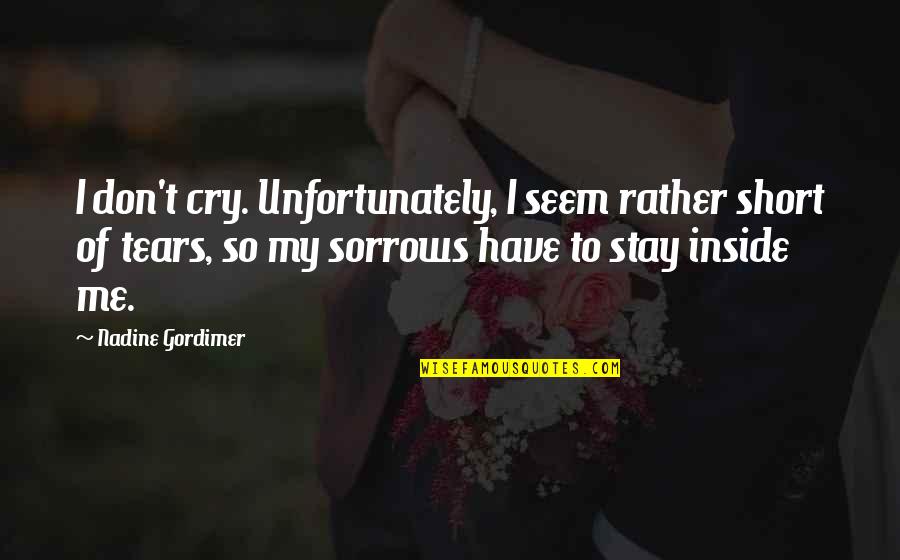 I don't cry. Unfortunately, I seem rather short of tears, so my sorrows have to stay inside me. —
Nadine Gordimer