There Is No Coincidence Quotes
Collection of top 46 famous quotes about There Is No Coincidence
There Is No Coincidence Quotes & Sayings
Happy to read and share the best inspirational There Is No Coincidence quotes, sayings and quotations on Wise Famous Quotes.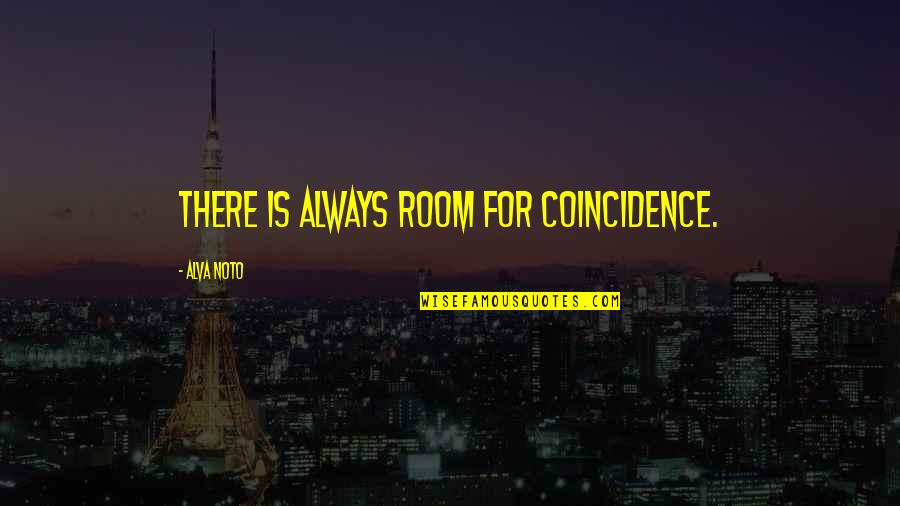 There is always room for coincidence.
—
Alva Noto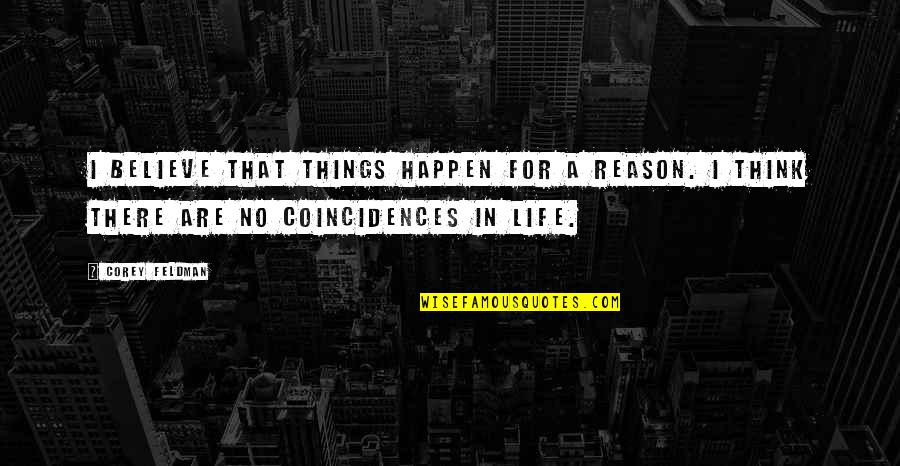 I believe that things happen for a reason. I think there are no coincidences in life.
—
Corey Feldman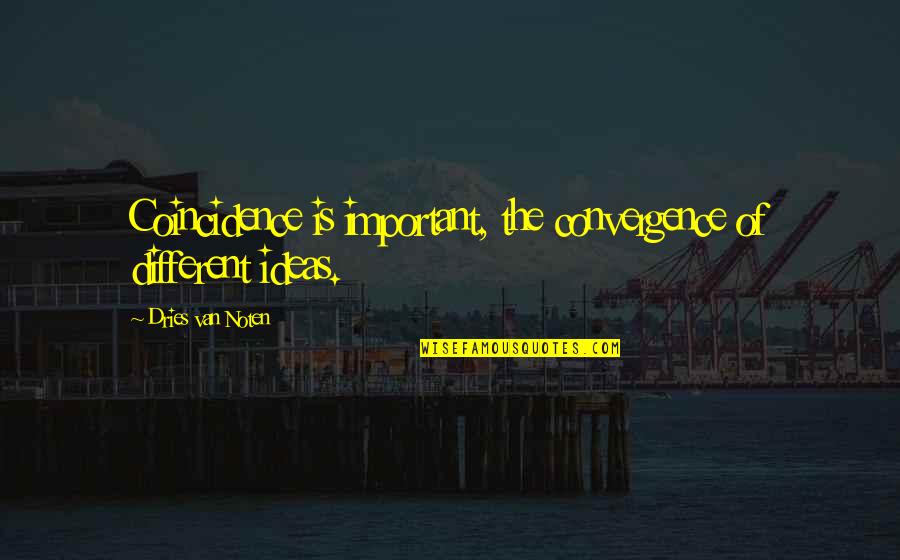 Coincidence is important, the convergence of different ideas.
—
Dries Van Noten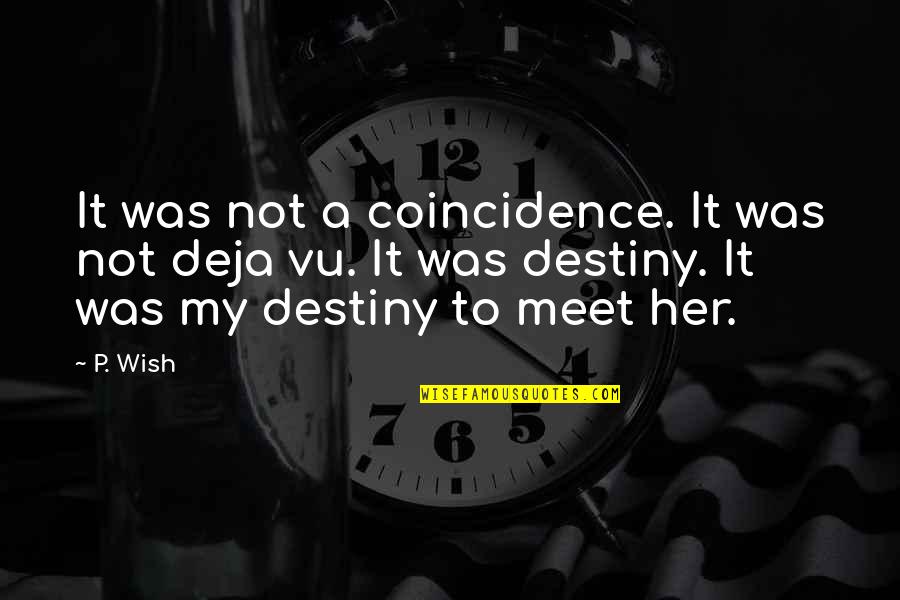 It was not a coincidence. It was not deja vu. It was destiny. It was my destiny to meet her.
—
P. Wish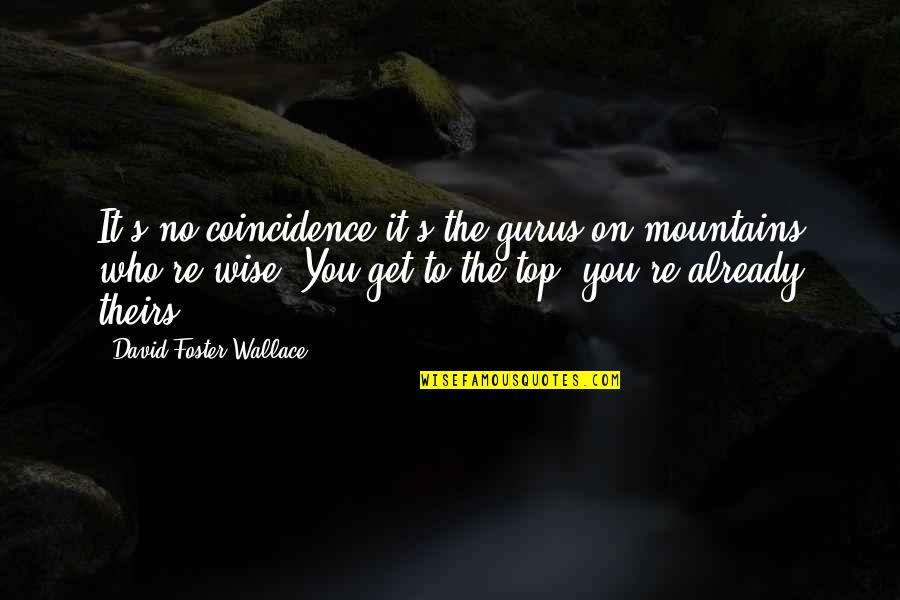 It's no coincidence it's the gurus on mountains who're wise. You get to the top: you're already theirs.
—
David Foster Wallace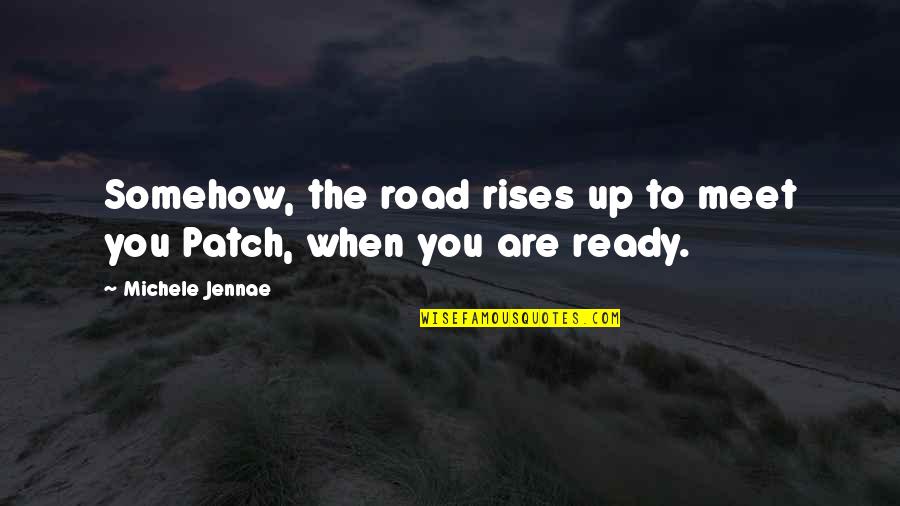 Somehow, the road rises up to meet you Patch, when you are ready.
—
Michele Jennae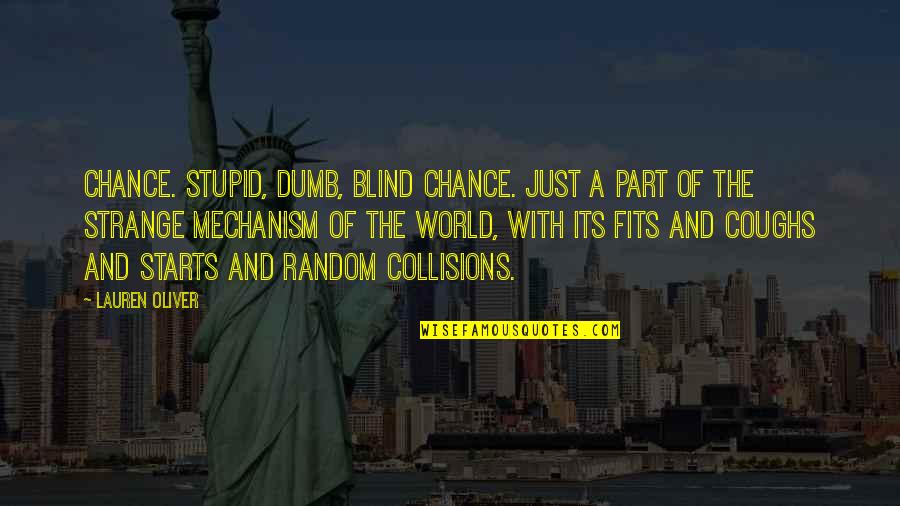 Chance. Stupid, dumb, blind chance. Just a part of the strange mechanism of the world, with its fits and coughs and starts and random collisions. —
Lauren Oliver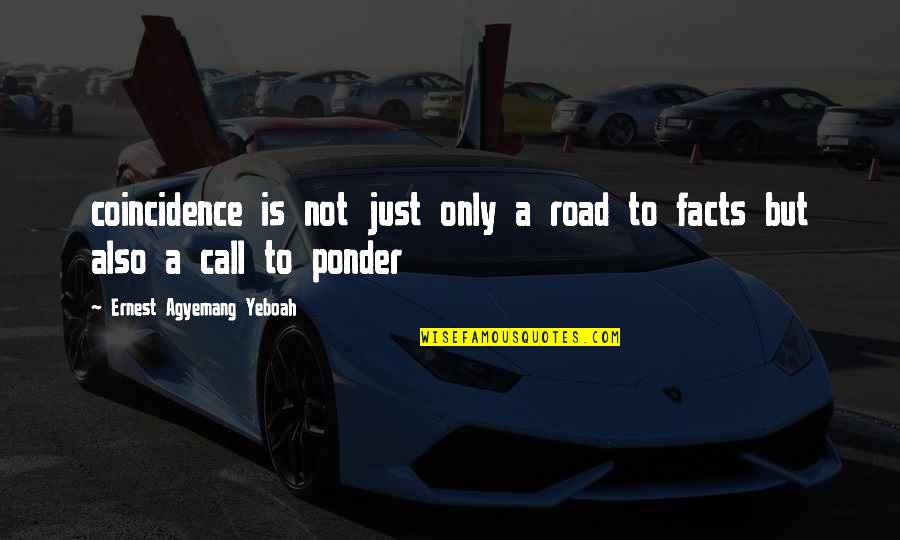 coincidence is not just only a road to facts but also a call to ponder —
Ernest Agyemang Yeboah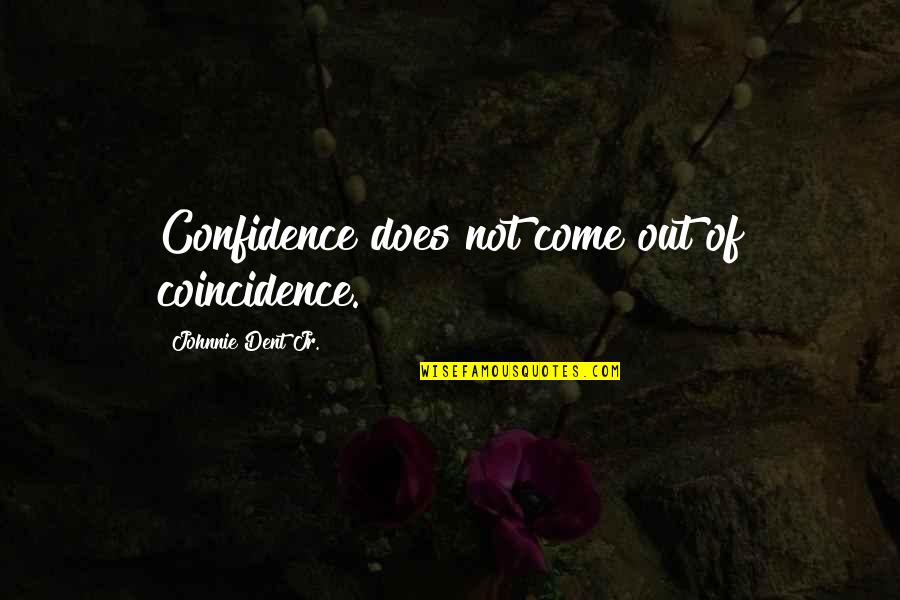 Confidence does not come out of coincidence. —
Johnnie Dent Jr.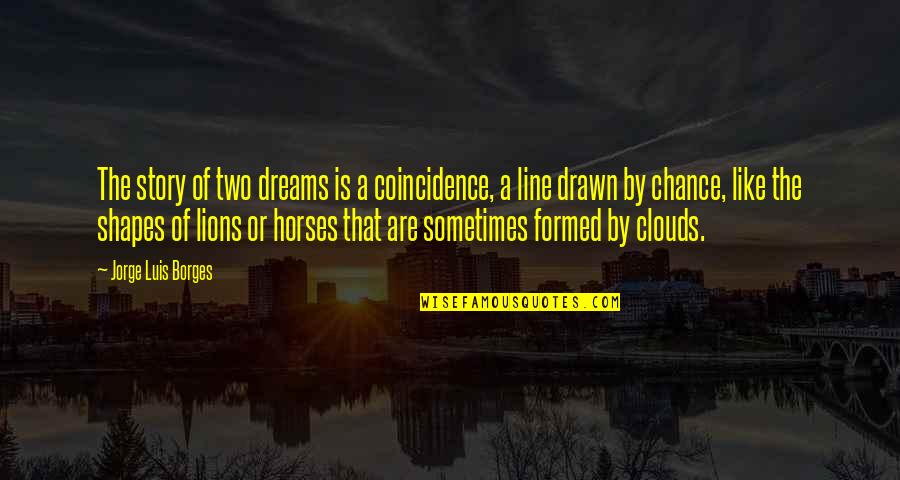 The story of two dreams is a coincidence, a line drawn by chance, like the shapes of lions or horses that are sometimes formed by clouds. —
Jorge Luis Borges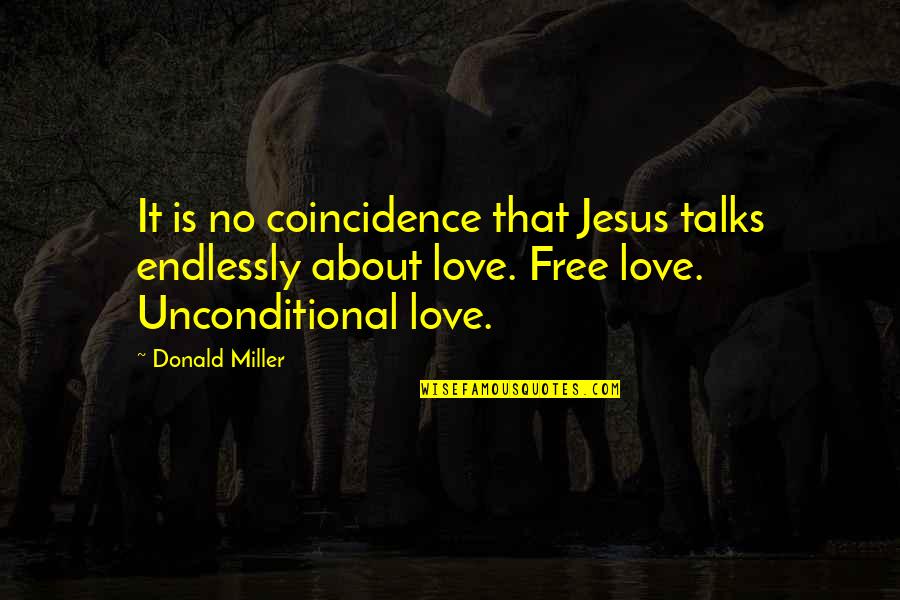 It is no coincidence that Jesus talks endlessly about love. Free love. Unconditional love. —
Donald Miller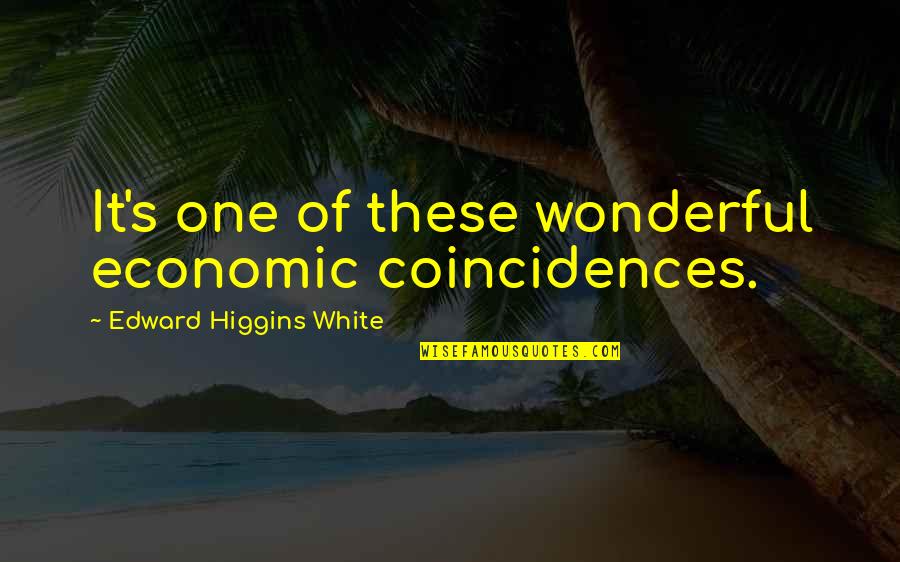 It's one of these wonderful economic coincidences. —
Edward Higgins White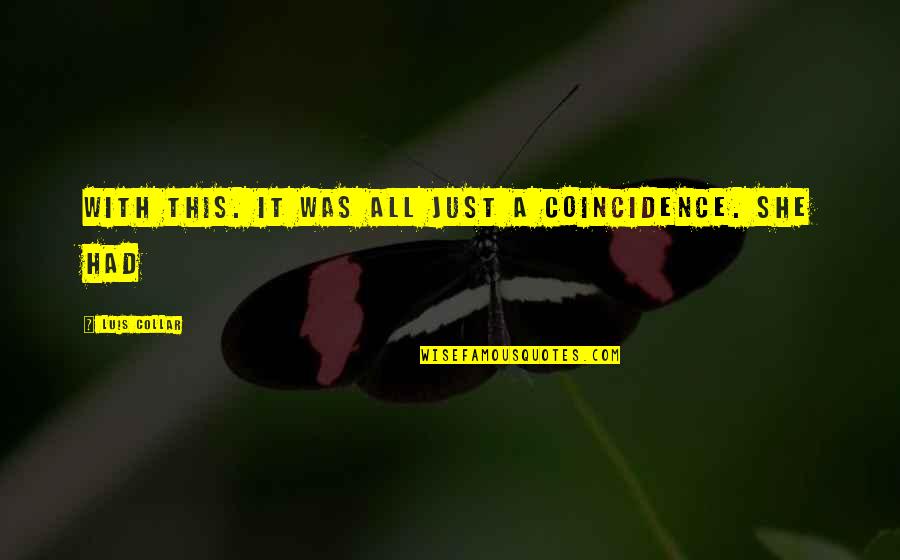 with this. It was all just a coincidence. She had —
Luis Collar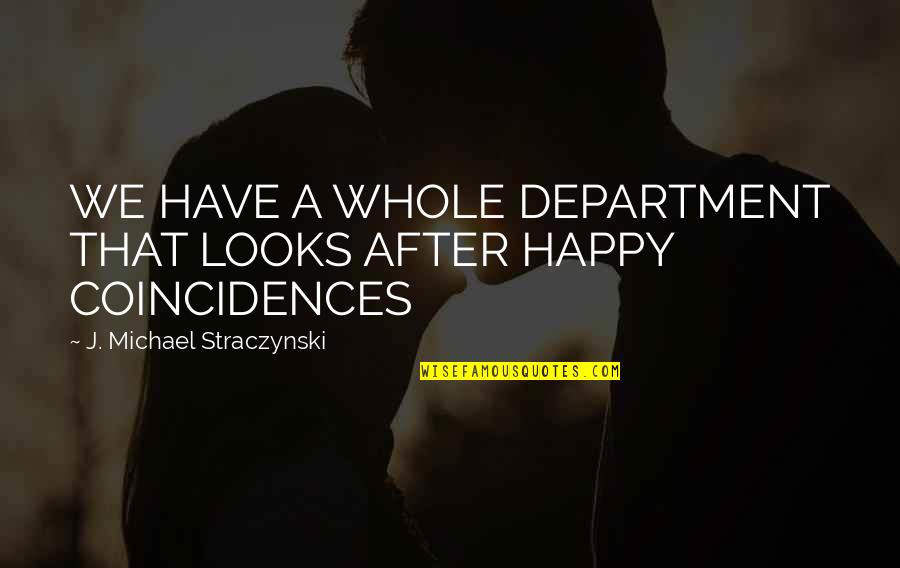 WE HAVE A WHOLE DEPARTMENT THAT LOOKS AFTER HAPPY COINCIDENCES —
J. Michael Straczynski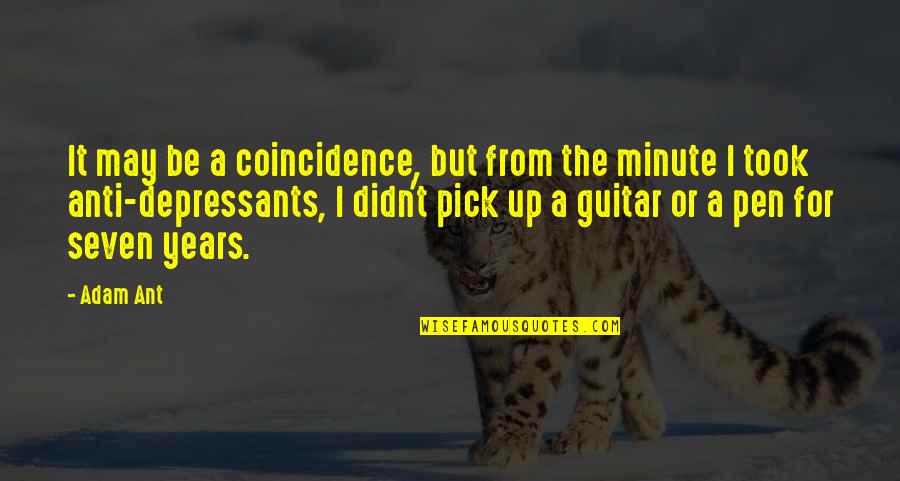 It may be a coincidence, but from the minute I took anti-depressants, I didn't pick up a guitar or a pen for seven years. —
Adam Ant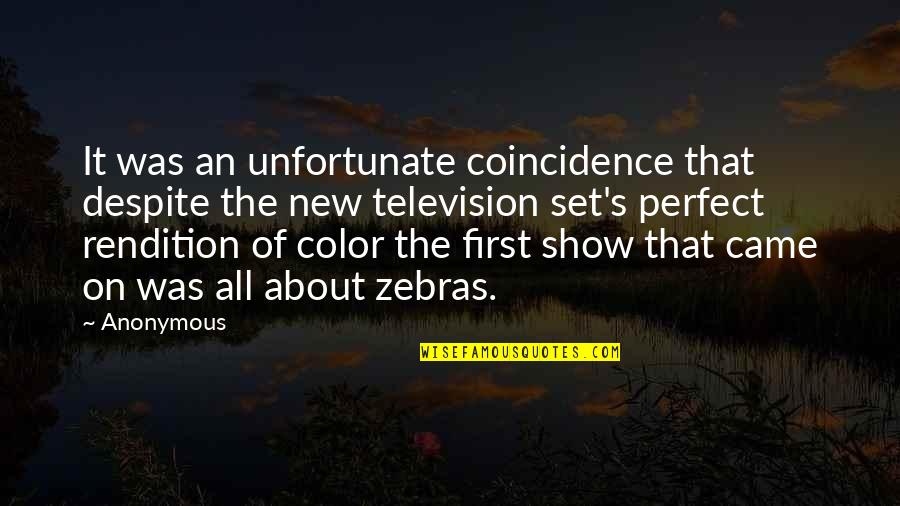 It was an unfortunate coincidence that despite the new television set's perfect rendition of color the first show that came on was all about zebras. —
Anonymous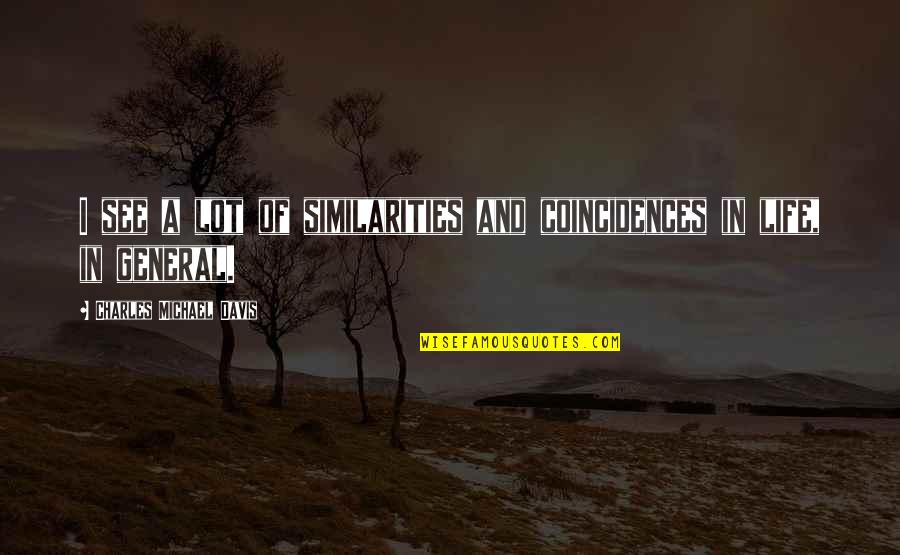 I see a lot of similarities and coincidences in life, in general. —
Charles Michael Davis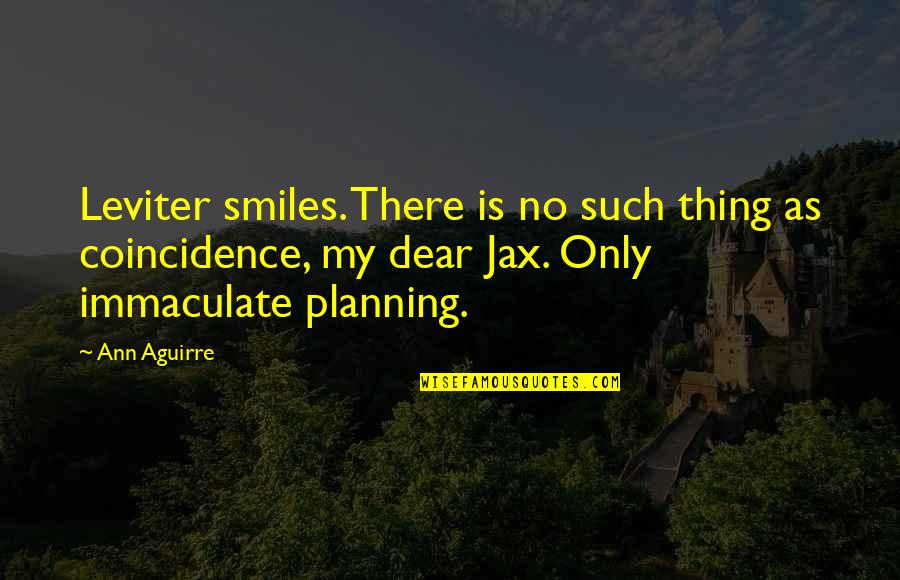 Leviter smiles. There is no such thing as coincidence, my dear Jax. Only immaculate planning. —
Ann Aguirre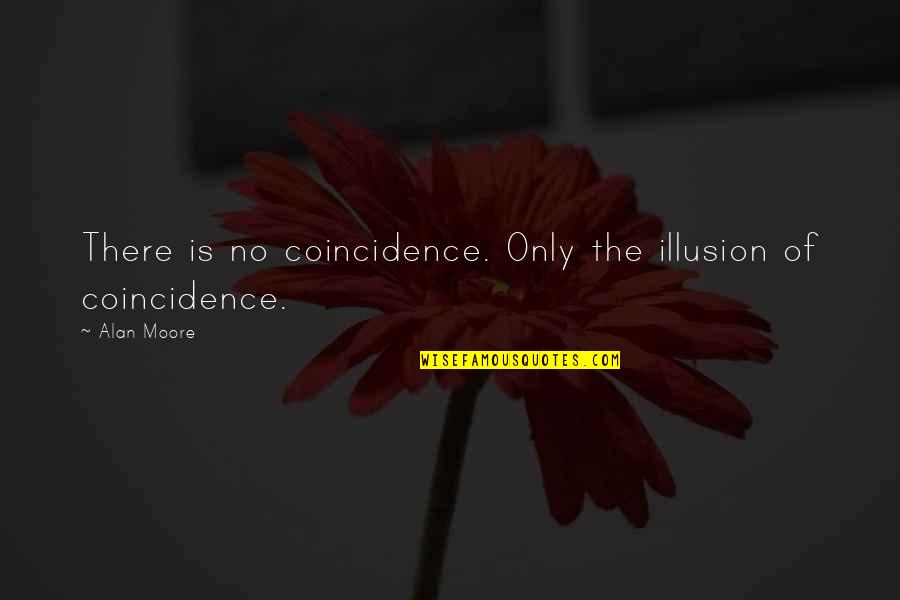 There is no coincidence
. Only the illusion of coincidence. —
Alan Moore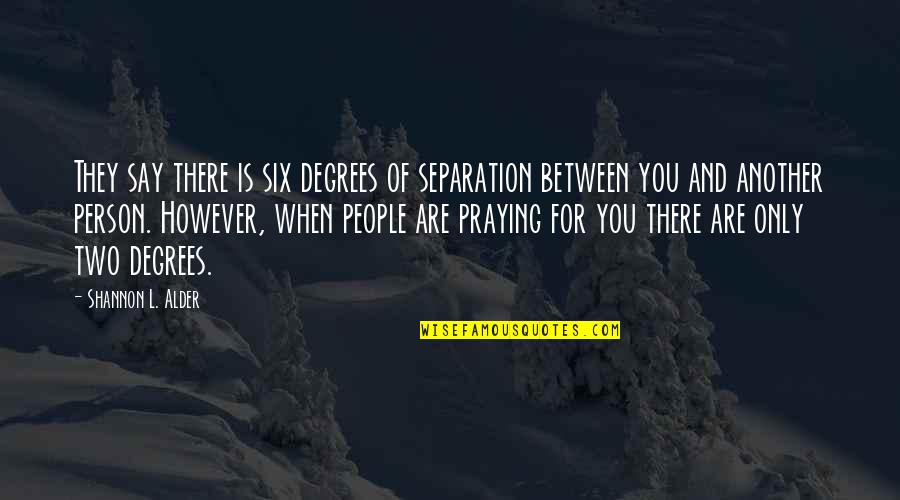 They say there is six degrees of separation between you and another person. However, when people are praying for you there are only two degrees. —
Shannon L. Alder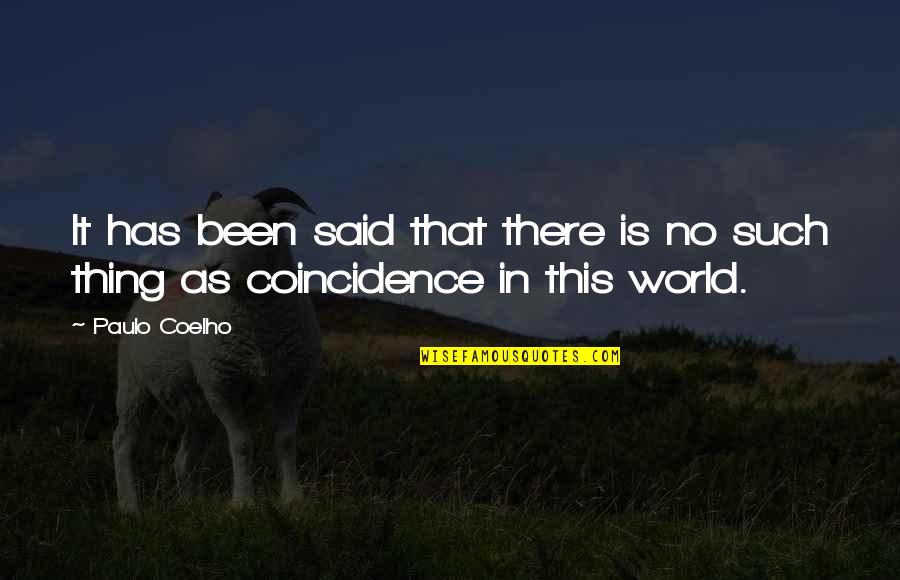 It has been said that there is no such thing as coincidence in this world. —
Paulo Coelho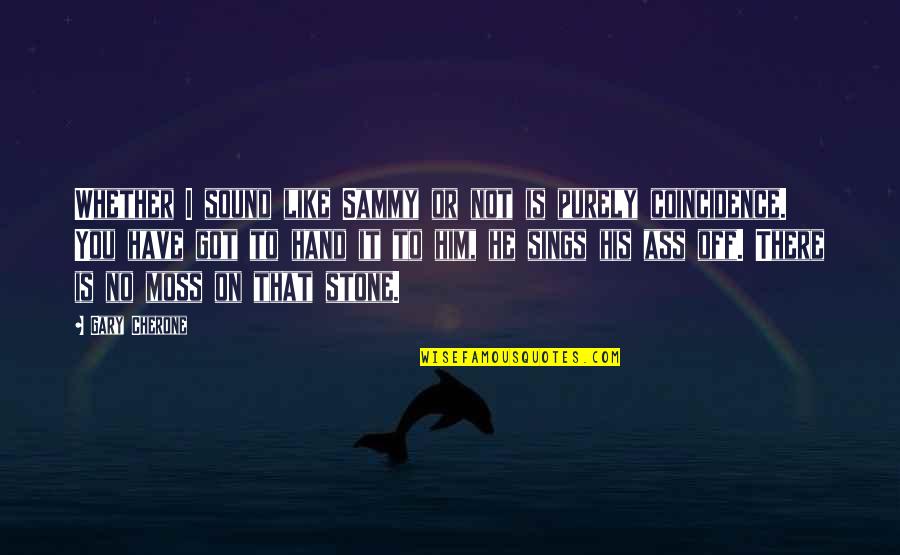 Whether I sound like Sammy or not is purely coincidence. You have got to hand it to him, he sings his ass off. There is no moss on that stone. —
Gary Cherone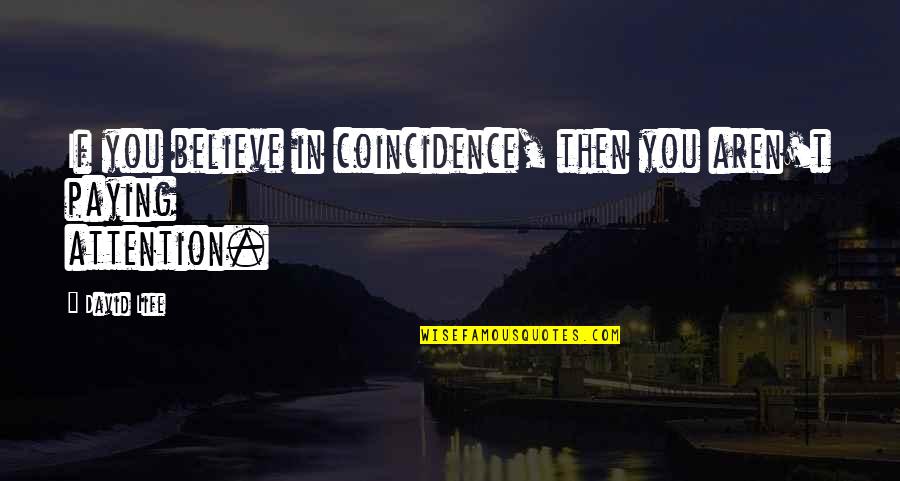 If you believe in coincidence, then you aren't paying attention. —
David Life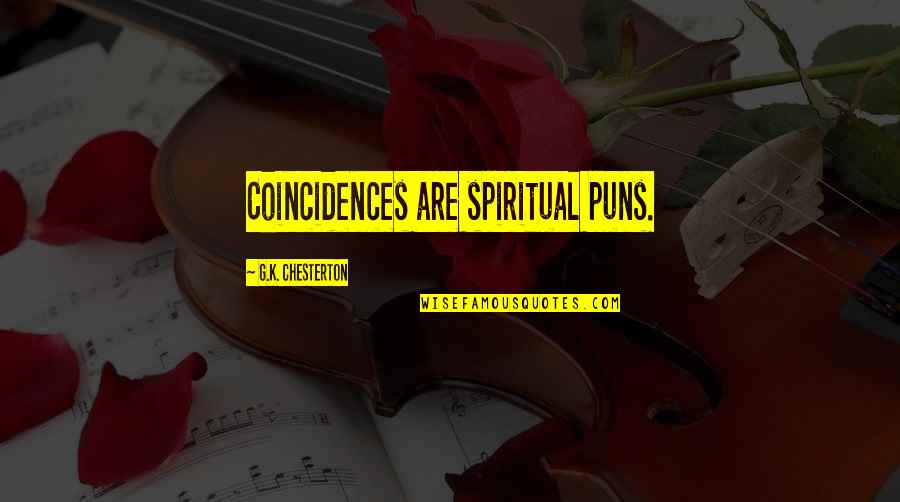 Coincidences are spiritual puns. —
G.K. Chesterton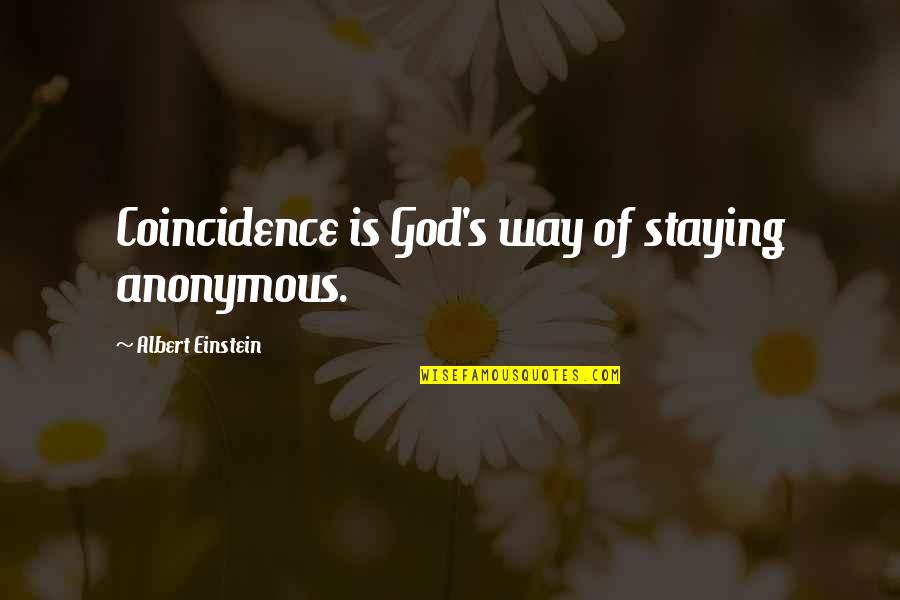 Coincidence is God's way of staying anonymous. —
Albert Einstein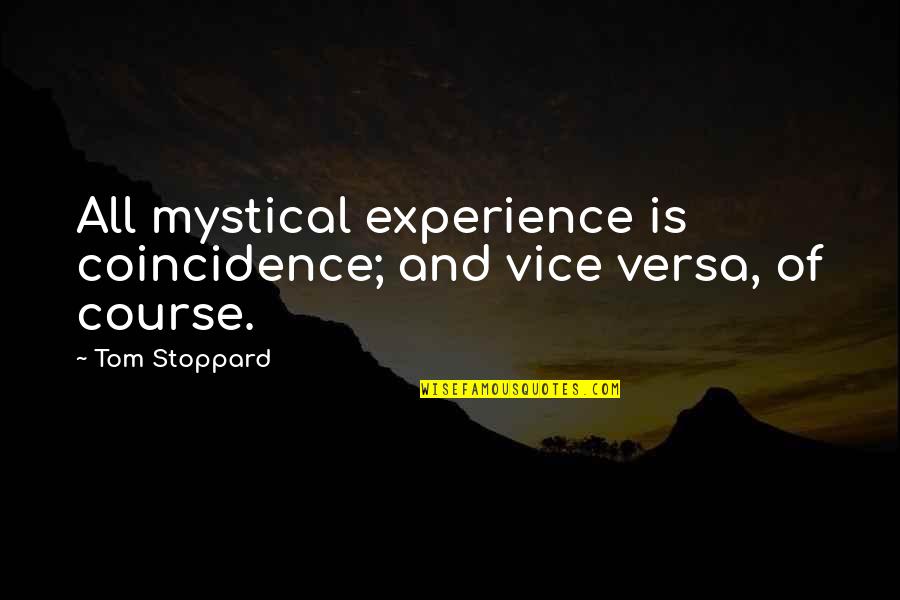 All mystical experience is coincidence; and vice versa, of course. —
Tom Stoppard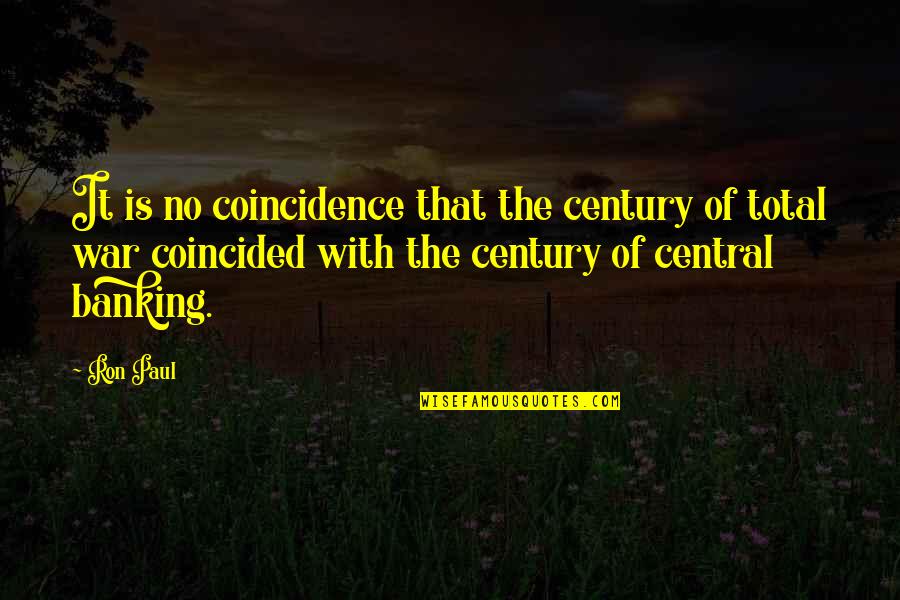 It is no coincidence that the century of total war coincided with the century of central banking. —
Ron Paul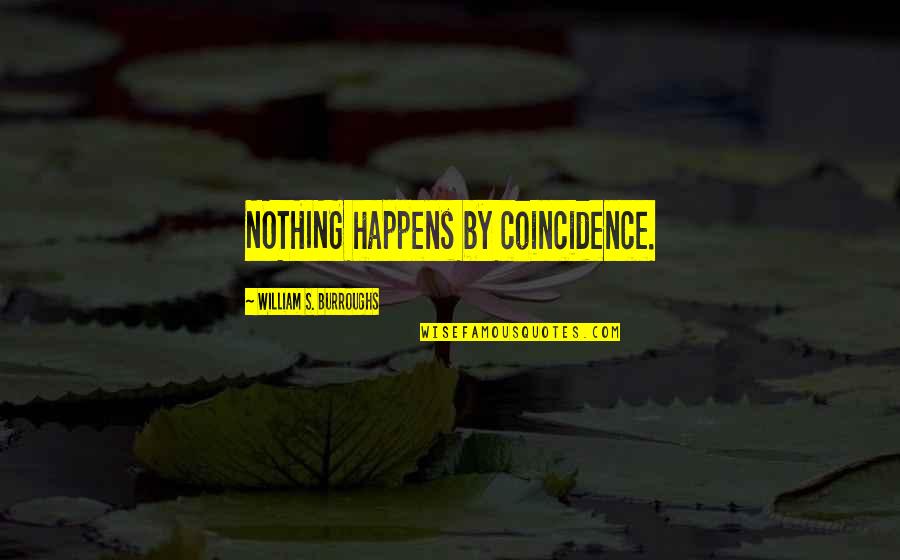 NOTHING happens by coincidence. —
William S. Burroughs
Thanksgiving dinners take eighteen hours to prepare. They are consumed in twelve minutes. Half-times take twelve minutes. This is not coincidence. —
Erma Bombeck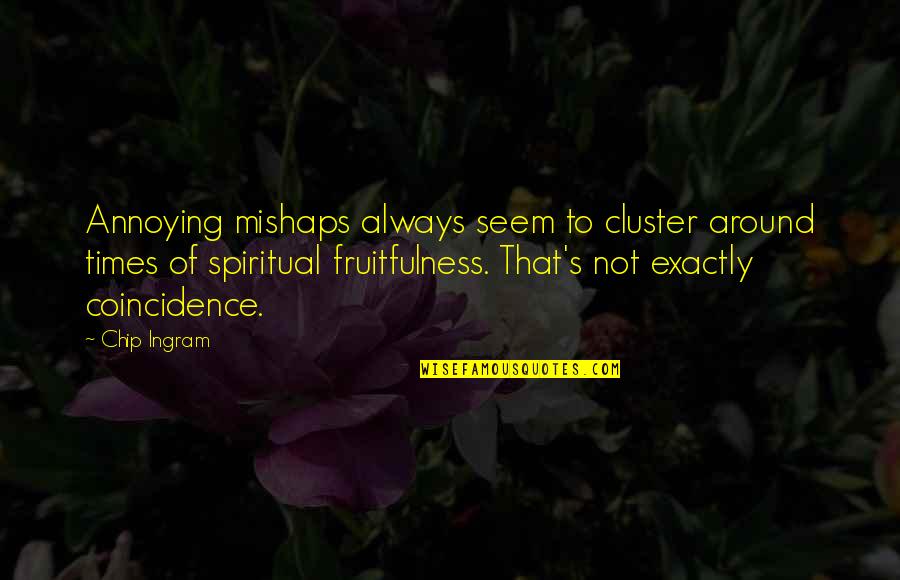 Annoying mishaps always seem to cluster around times of spiritual fruitfulness. That's not exactly coincidence. —
Chip Ingram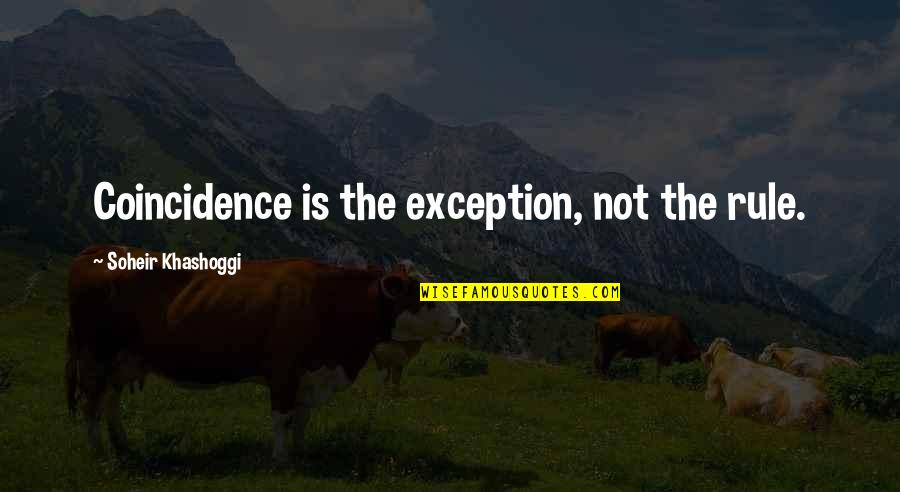 Coincidence is the exception, not the rule. —
Soheir Khashoggi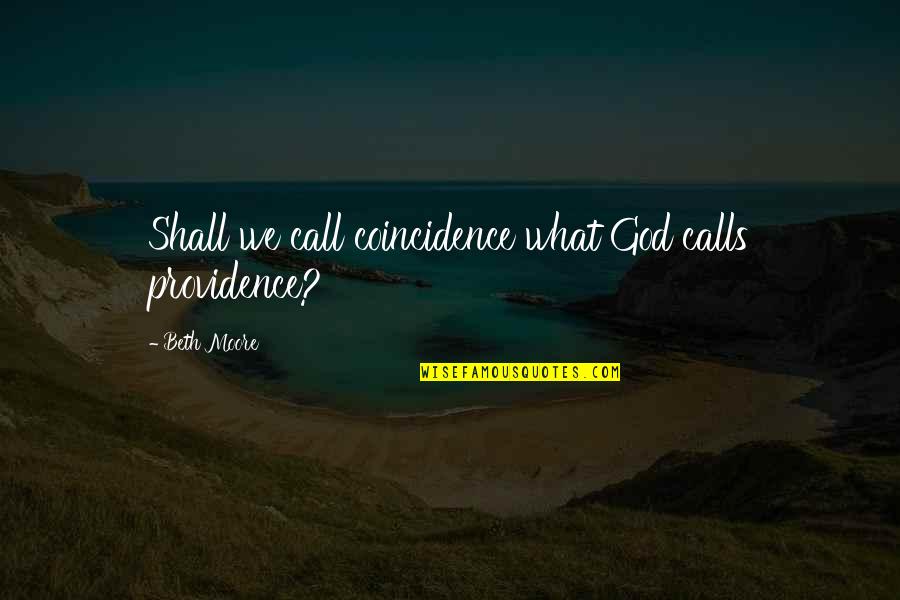 Shall we call coincidence what God calls providence? —
Beth Moore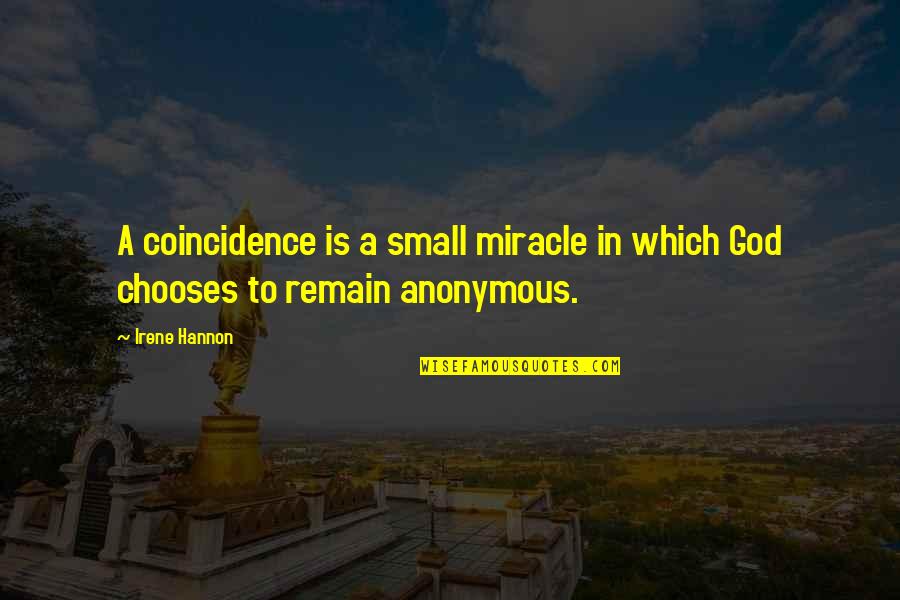 A coincidence is a small miracle in which God chooses to remain anonymous. —
Irene Hannon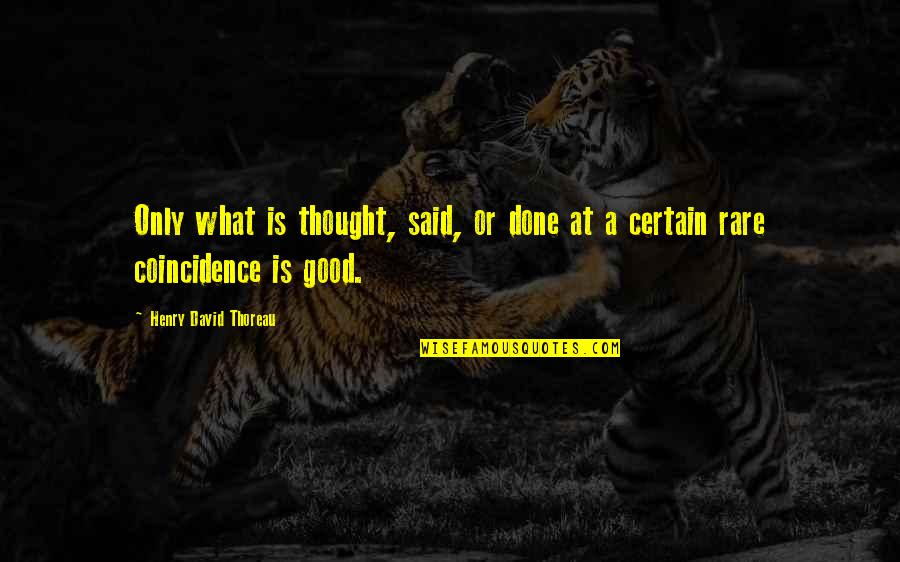 Only what is thought, said, or done at a certain rare coincidence is good. —
Henry David Thoreau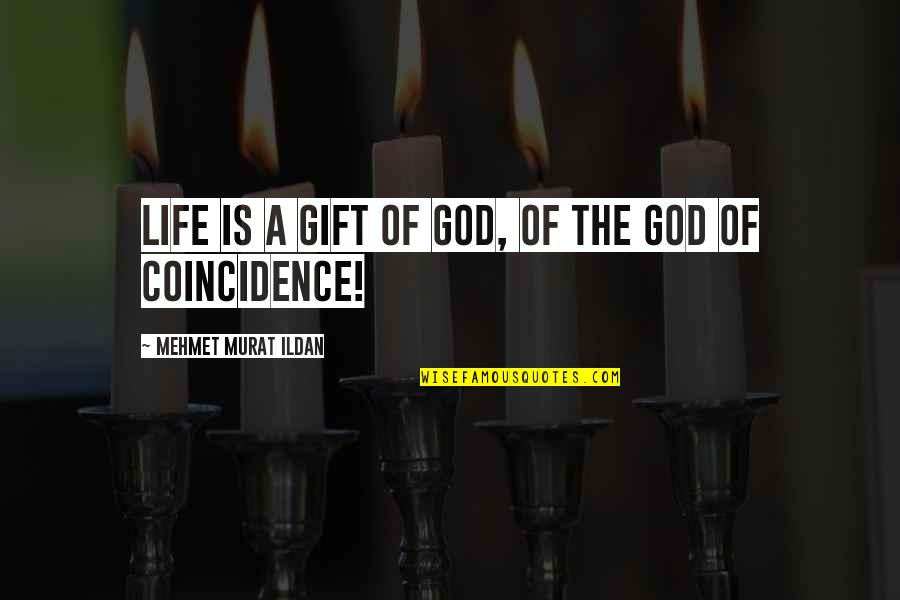 Life is a gift of God, of the God of Coincidence! —
Mehmet Murat Ildan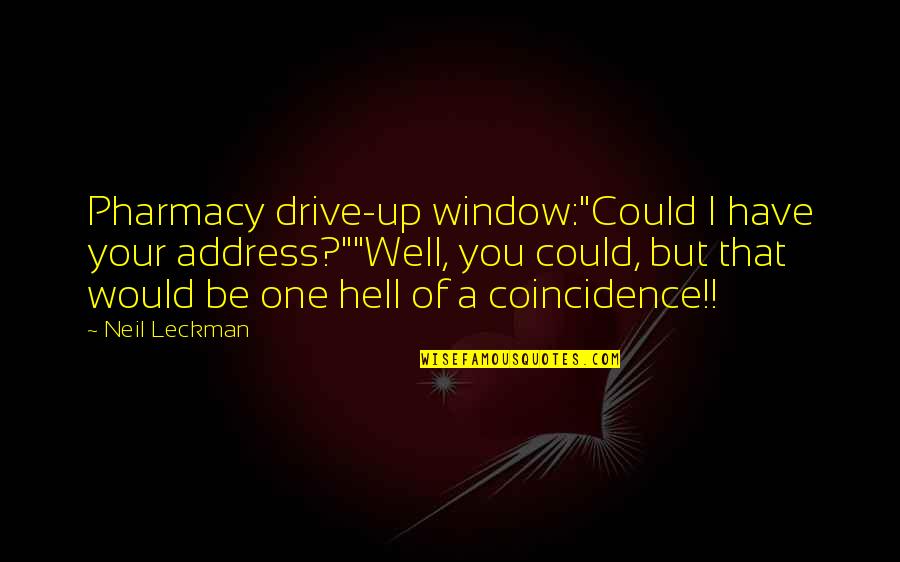 Pharmacy drive-up window:
"Could I have your address?"
"Well, you could, but that would be one hell of a coincidence!! —
Neil Leckman
A scientist ought to have a healthy disregard for coincidences. —
Fritz Leiber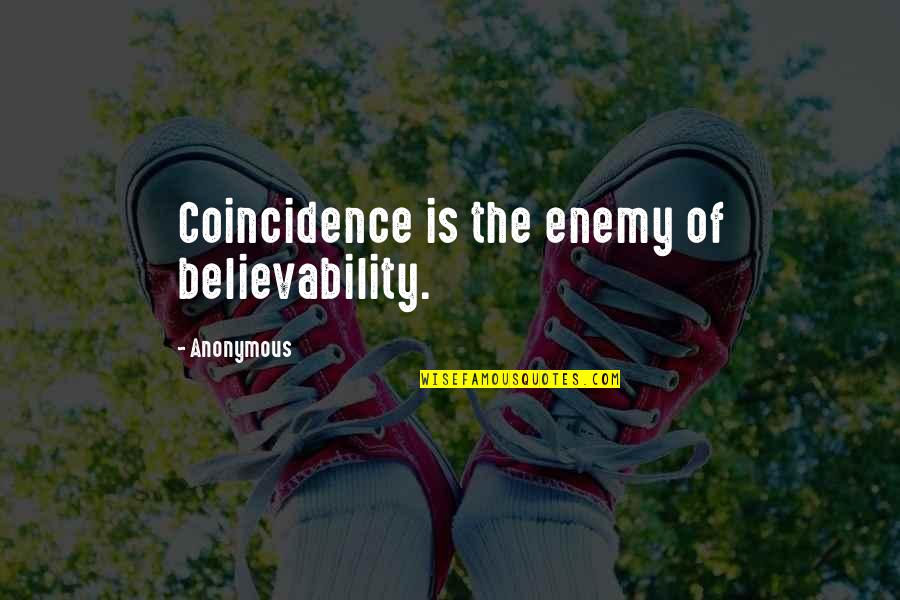 Coincidence is the enemy of believability. —
Anonymous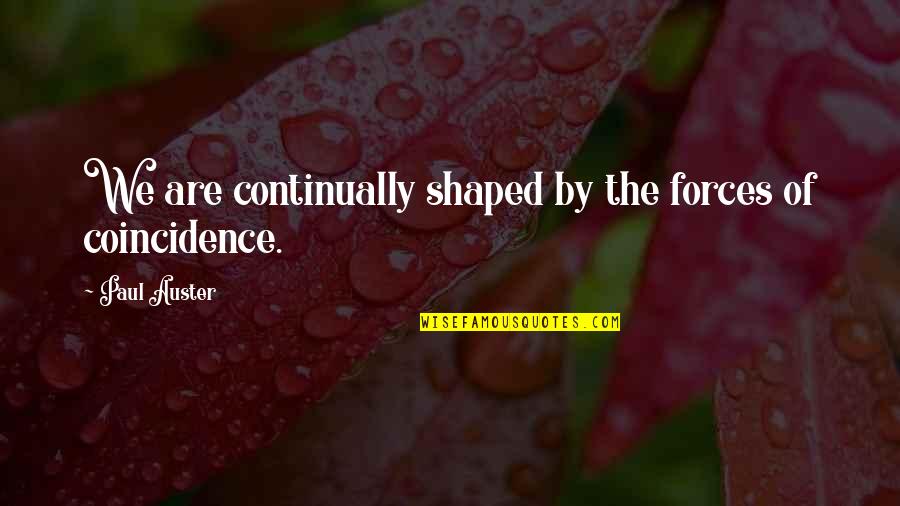 We are continually shaped by the forces of coincidence. —
Paul Auster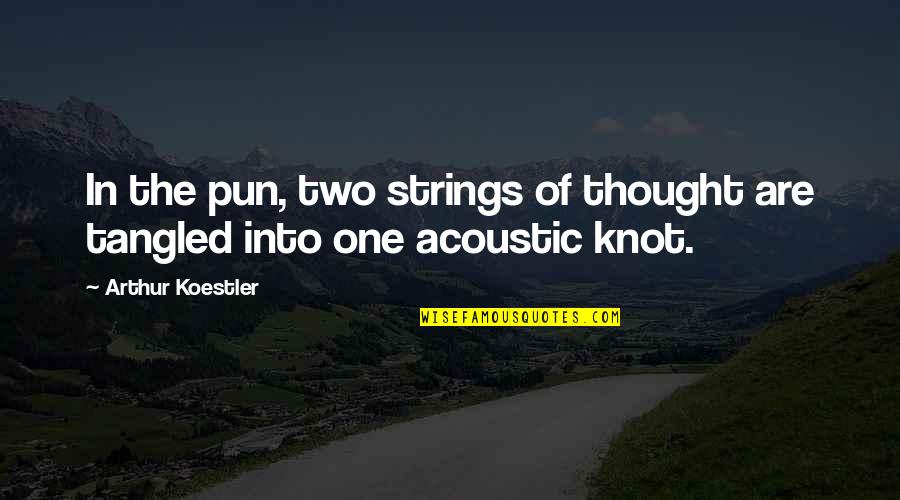 In the pun, two strings of thought are tangled into one acoustic knot. —
Arthur Koestler