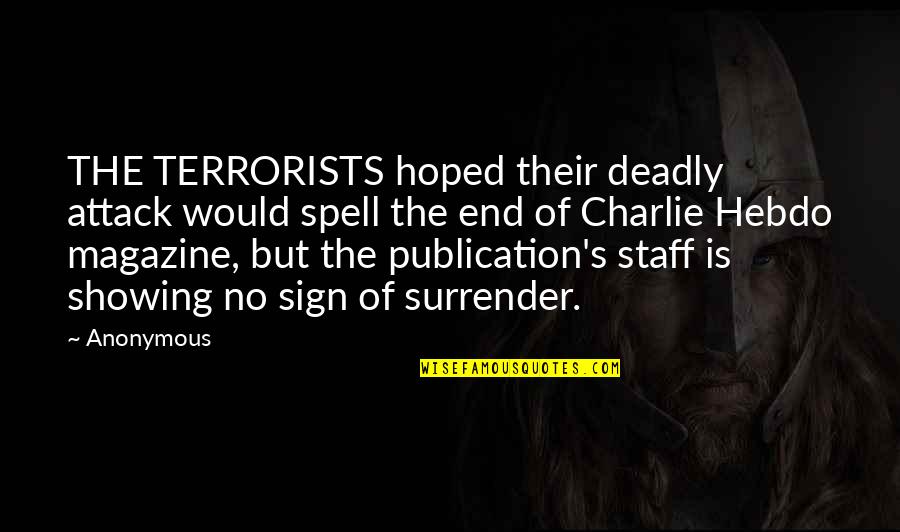 THE TERRORISTS hoped their deadly attack would spell the end of Charlie Hebdo magazine, but the publication's staff is showing no sign of surrender.
—
Anonymous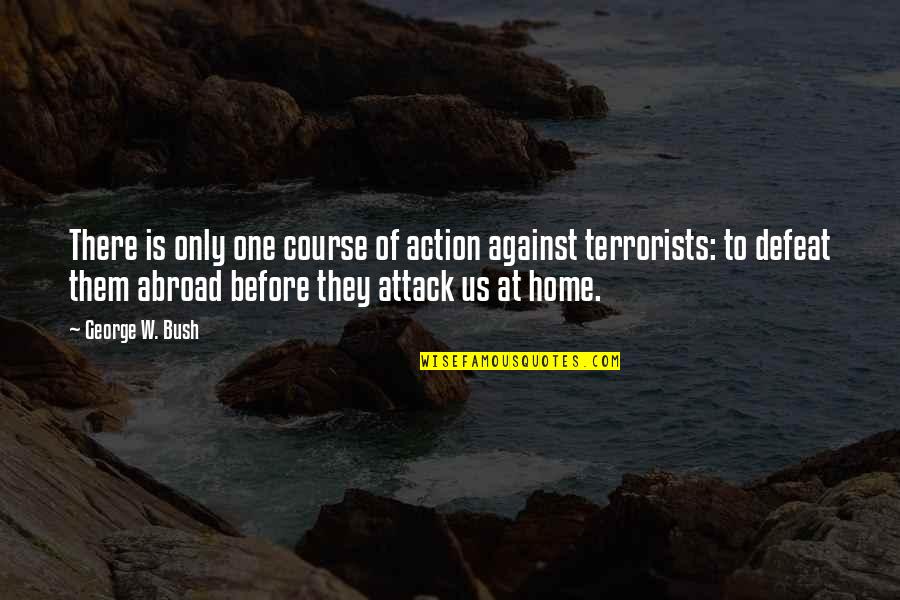 There is only one course of action against terrorists: to defeat them abroad before they attack us at home.
—
George W. Bush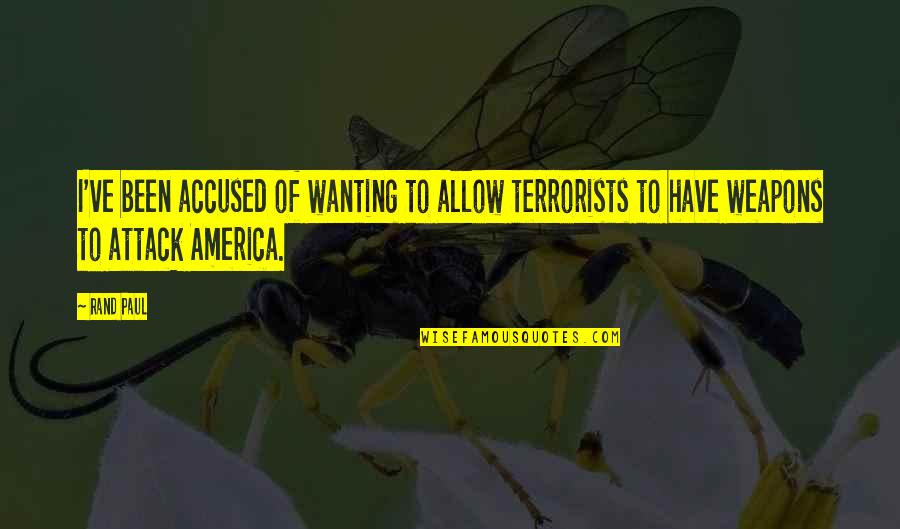 I've been accused of wanting to allow terrorists to have weapons to attack America.
—
Rand Paul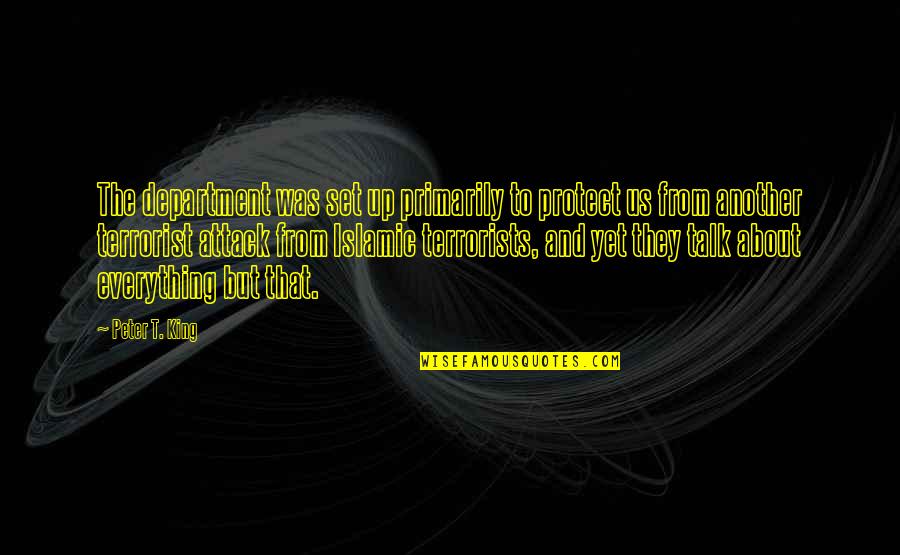 The department was set up primarily to protect us from another terrorist attack from Islamic terrorists, and yet they talk about everything but that. —
Peter T. King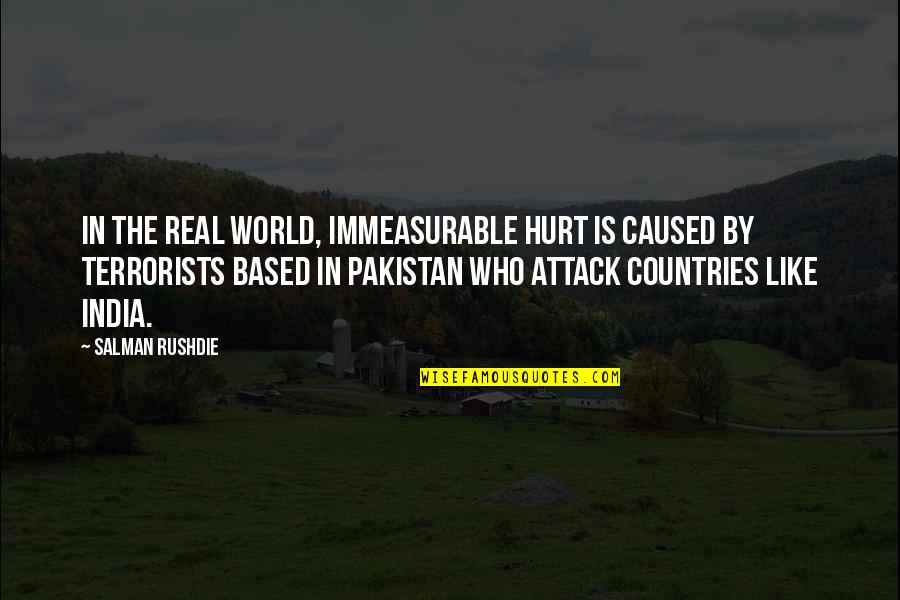 In the real world, immeasurable hurt is caused by terrorists based in Pakistan who attack countries like India. —
Salman Rushdie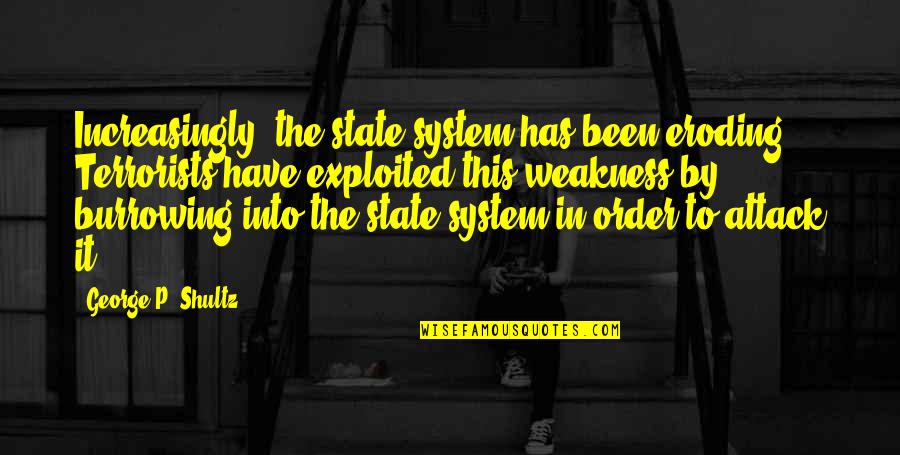 Increasingly, the state system has been eroding. Terrorists have exploited this weakness by burrowing into the state system in order to attack it. —
George P. Shultz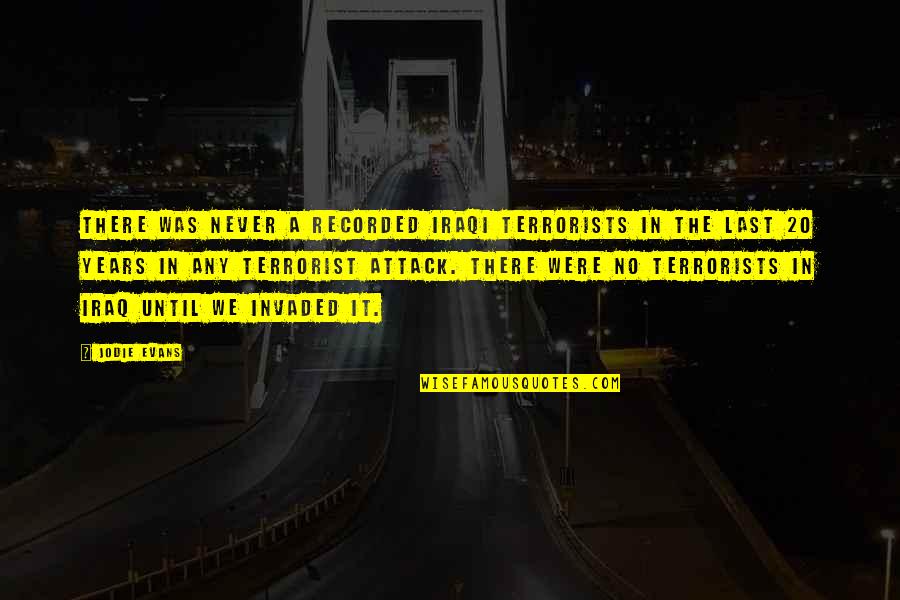 There was never a recorded Iraqi terrorists in the last 20 years in any terrorist attack. There were no terrorists in Iraq until we invaded it. —
Jodie Evans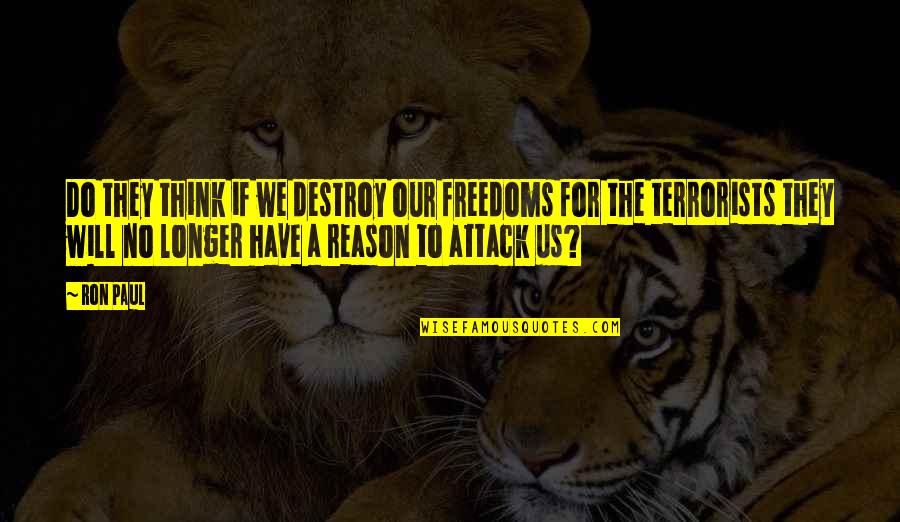 Do they think if we destroy our freedoms for the terrorists they will no longer have a reason to attack us? —
Ron Paul