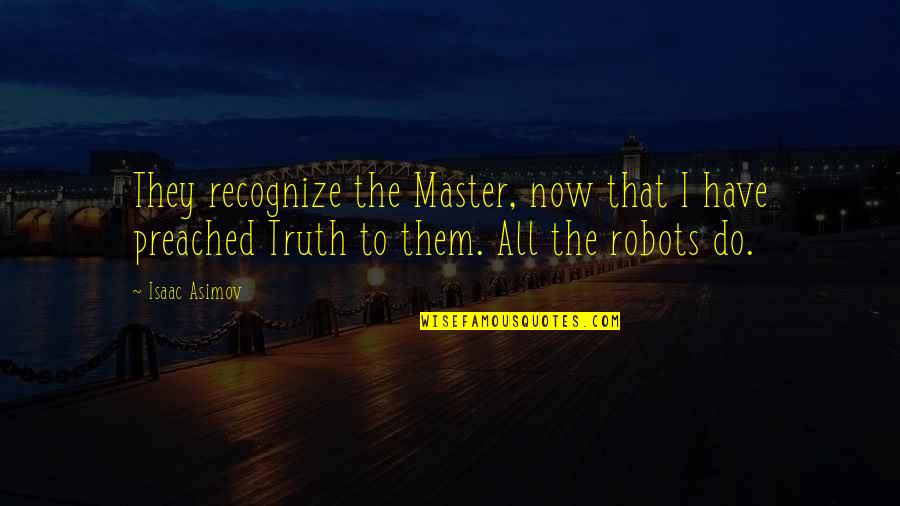 They recognize the Master, now that I have preached Truth to them. All the robots do.
—
Isaac Asimov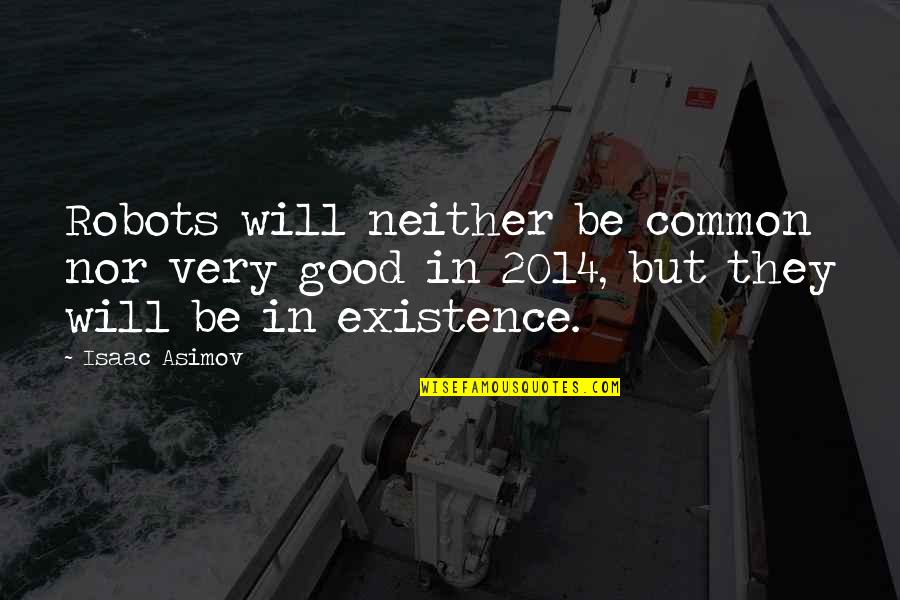 Robots will neither be common nor very good in 2014, but they will be in existence. —
Isaac Asimov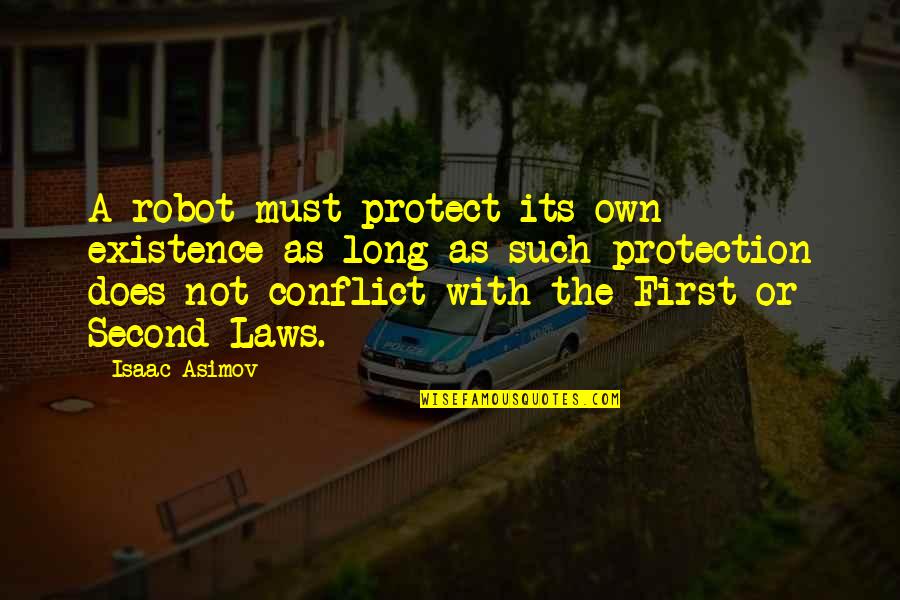 A robot must protect its own existence as long as such protection does not conflict with the First or Second Laws. —
Isaac Asimov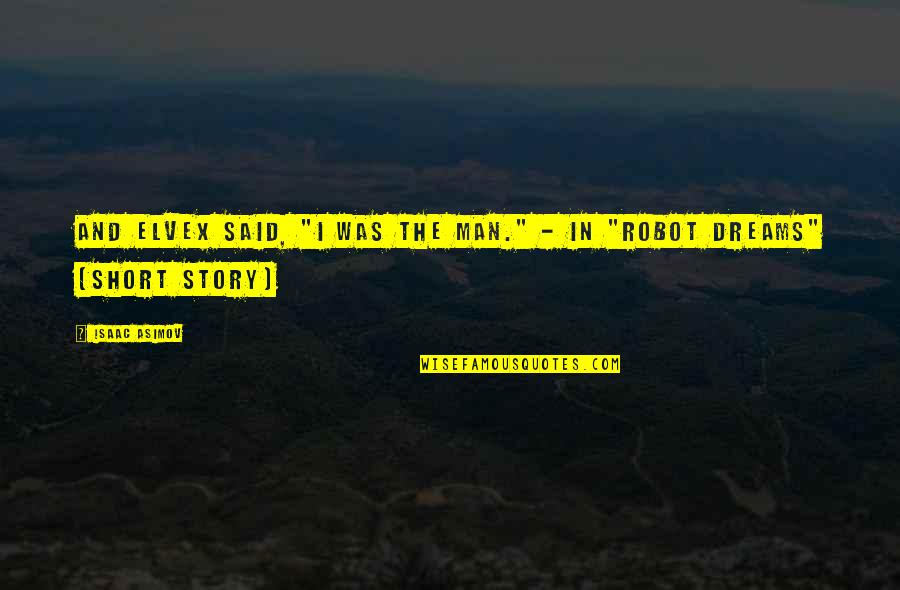 And Elvex said, "I was the man." - In "Robot dreams" (Short story) —
Isaac Asimov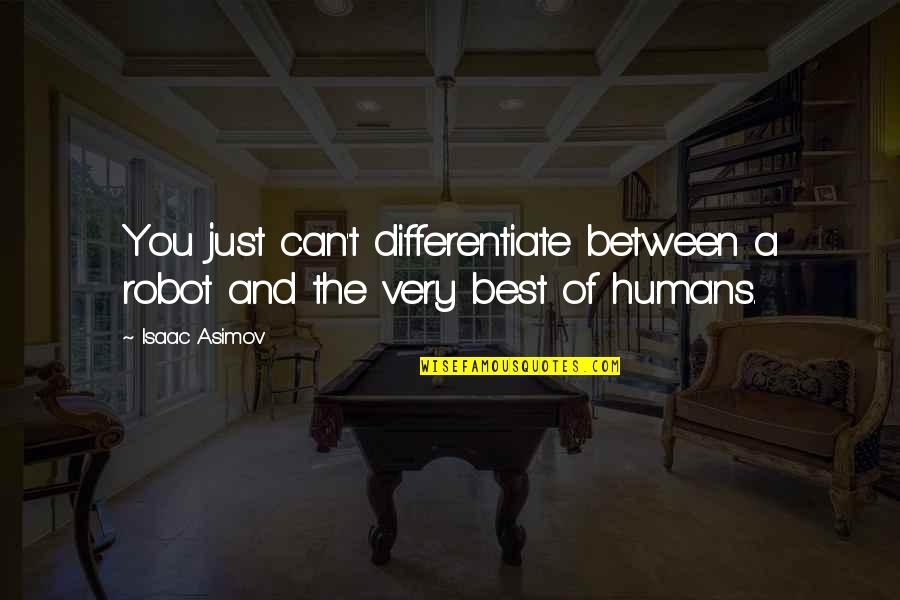 You just can't differentiate between a robot and the very best of humans. —
Isaac Asimov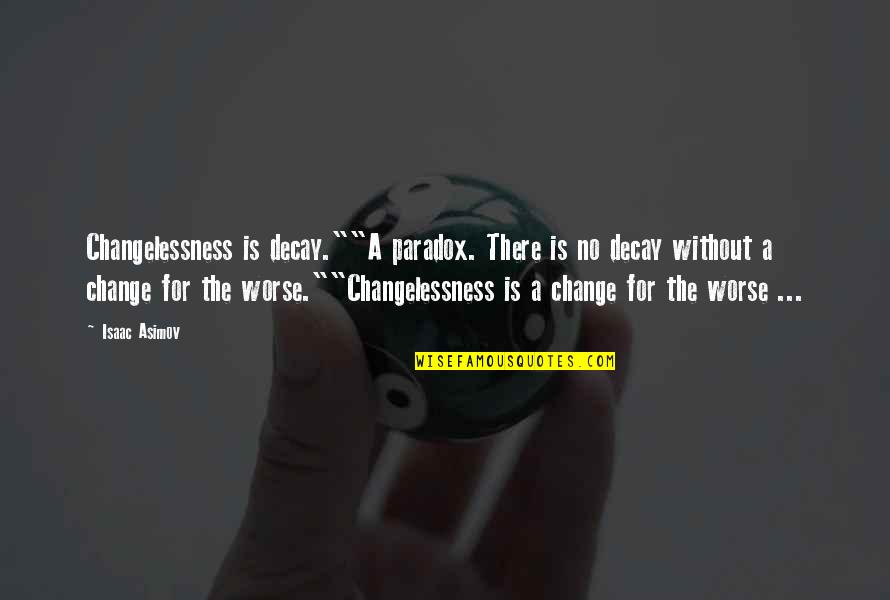 Changelessness is decay."
"A paradox. There is no decay without a change for the worse."
"Changelessness is a change for the worse ... —
Isaac Asimov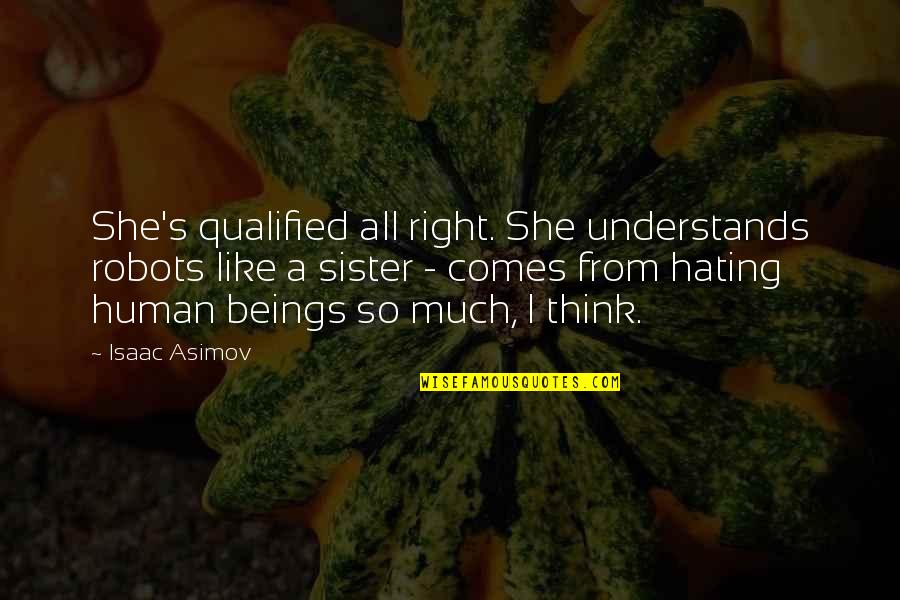 She's qualified all right. She understands robots like a sister - comes from hating human beings so much, I think. —
Isaac Asimov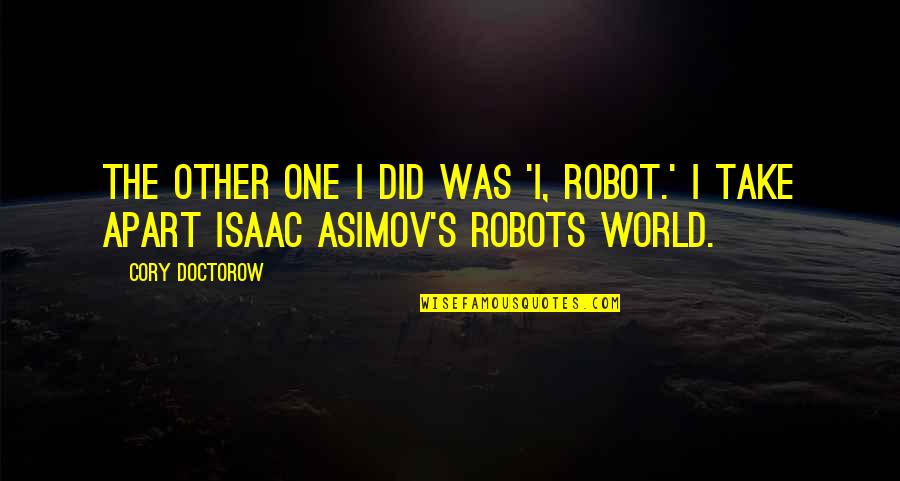 The other one I did was 'I, Robot.' I take apart Isaac Asimov's Robots world. —
Cory Doctorow