Sword Of The Truth Quotes
Collection of top 29 famous quotes about Sword Of The Truth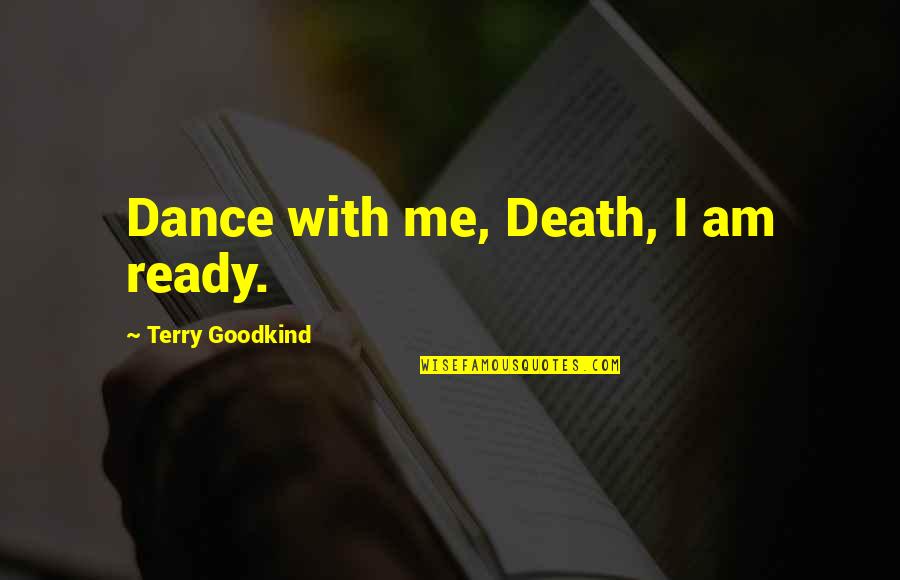 Dance with me, Death, I am ready.
—
Terry Goodkind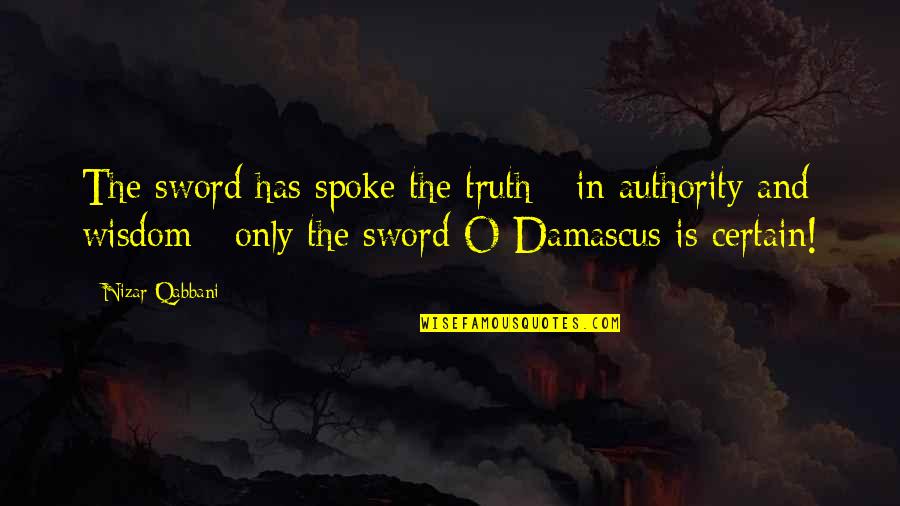 The sword has spoke the truth - in authority and wisdom - only the sword O Damascus is certain!
—
Nizar Qabbani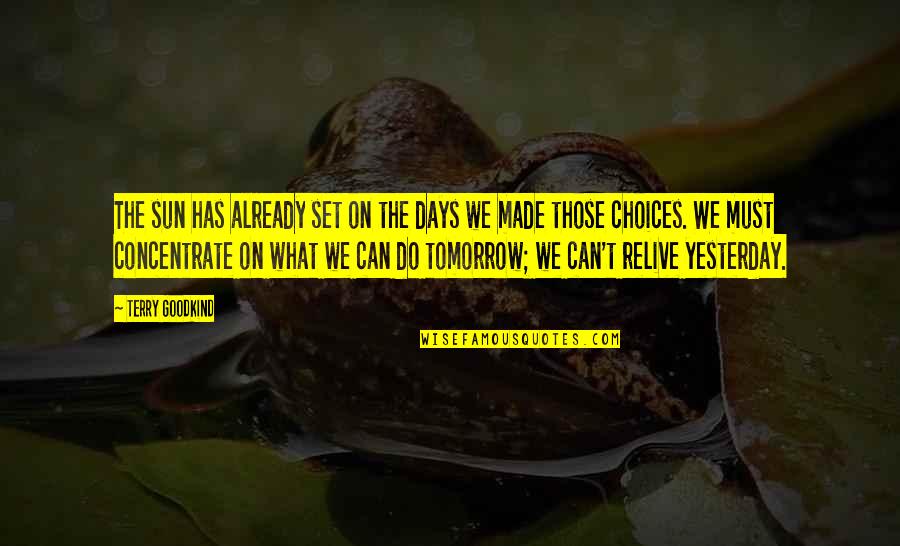 The sun has already set on the days we made those choices. We must concentrate on what we can do tomorrow; we can't relive yesterday.
—
Terry Goodkind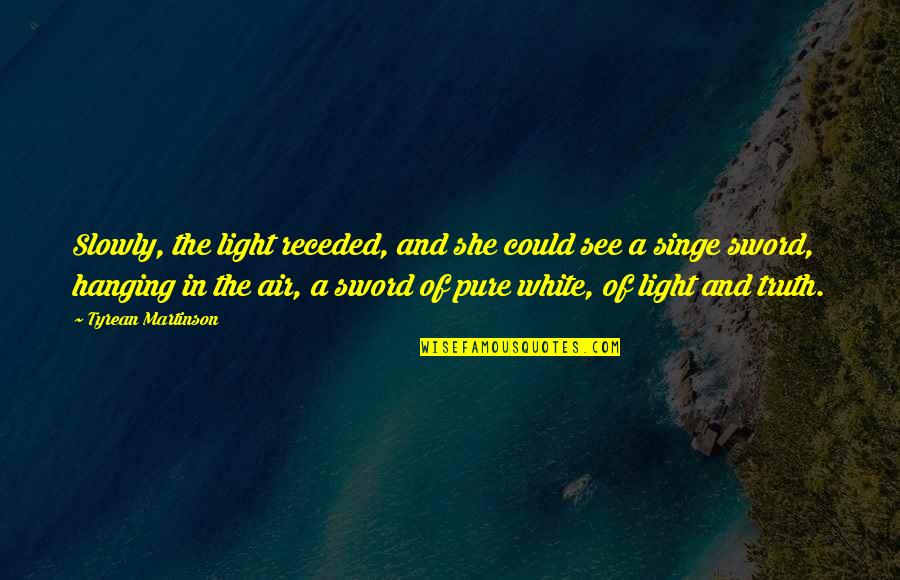 Slowly, the light receded, and she could see a singe sword, hanging in the air, a sword of pure white, of light and truth.
—
Tyrean Martinson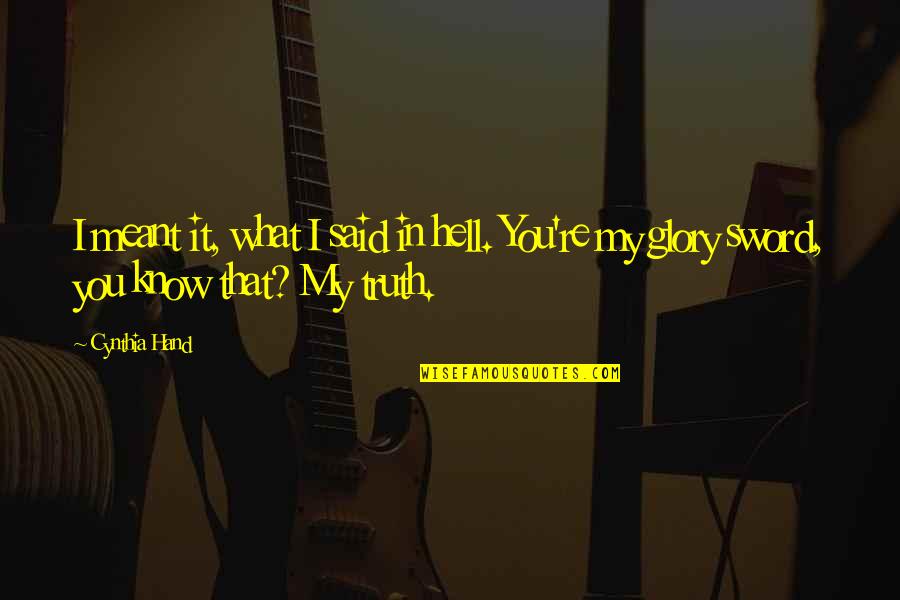 I meant it, what I said in hell. You're my glory sword, you know that? My truth.
—
Cynthia Hand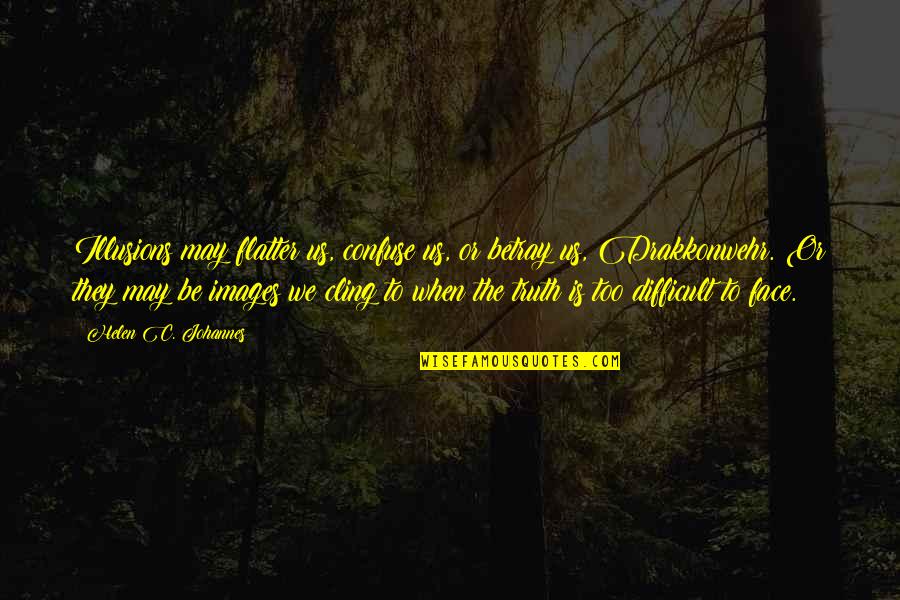 Illusions may flatter us, confuse us, or betray us, Drakkonwehr. Or they may be images we cling to when the truth is too difficult to face.
—
Helen C. Johannes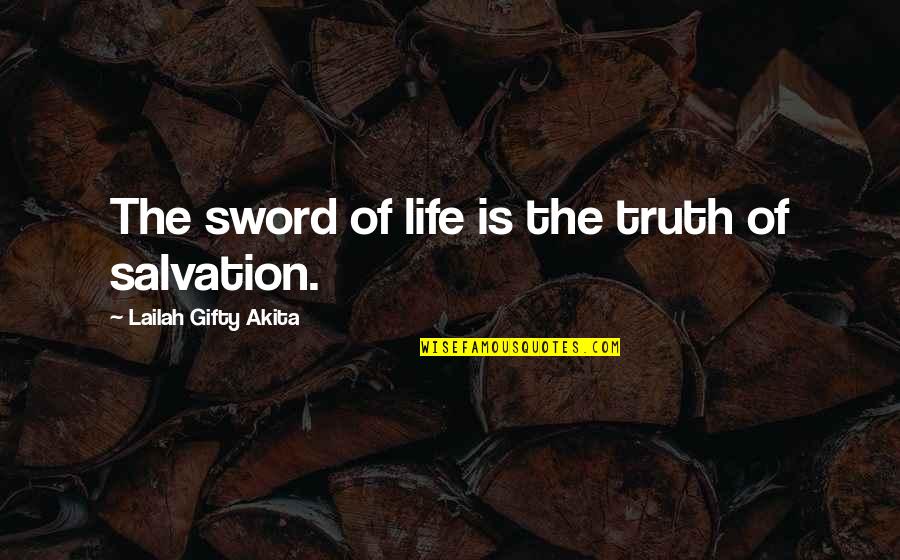 The sword of life is the truth of salvation.
—
Lailah Gifty Akita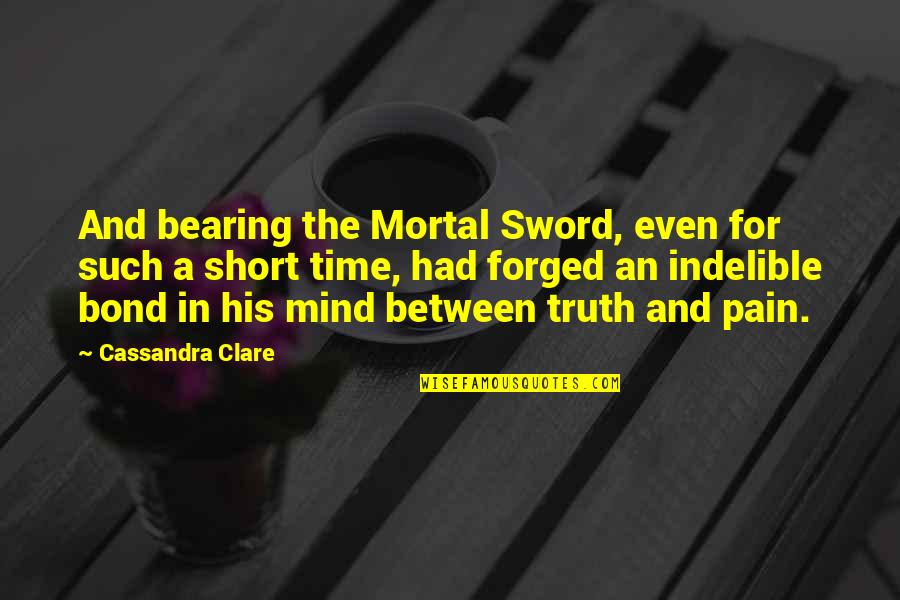 And bearing the Mortal Sword, even for such a short time, had forged an indelible bond in his mind between truth and pain.
—
Cassandra Clare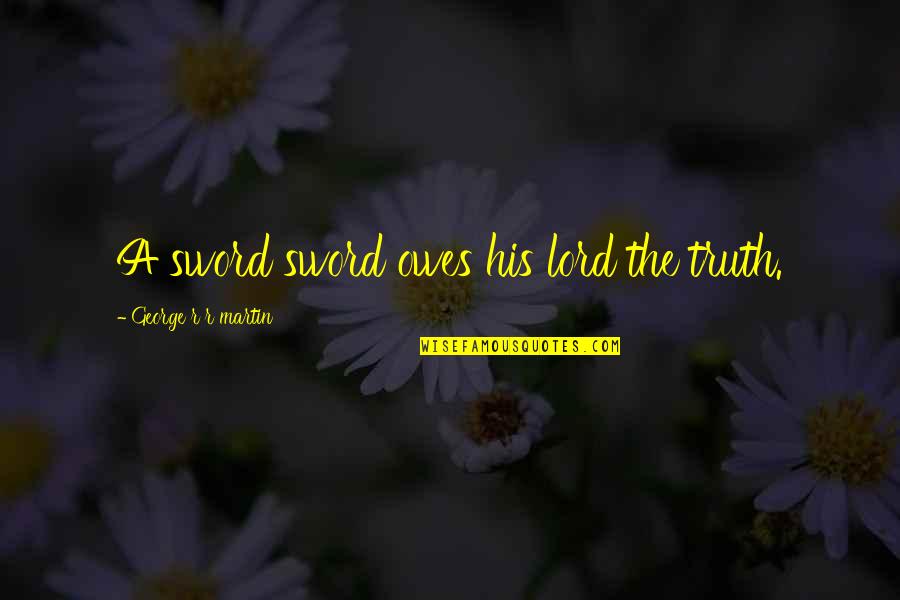 A sword sword owes his lord the truth.
—
George R R Martin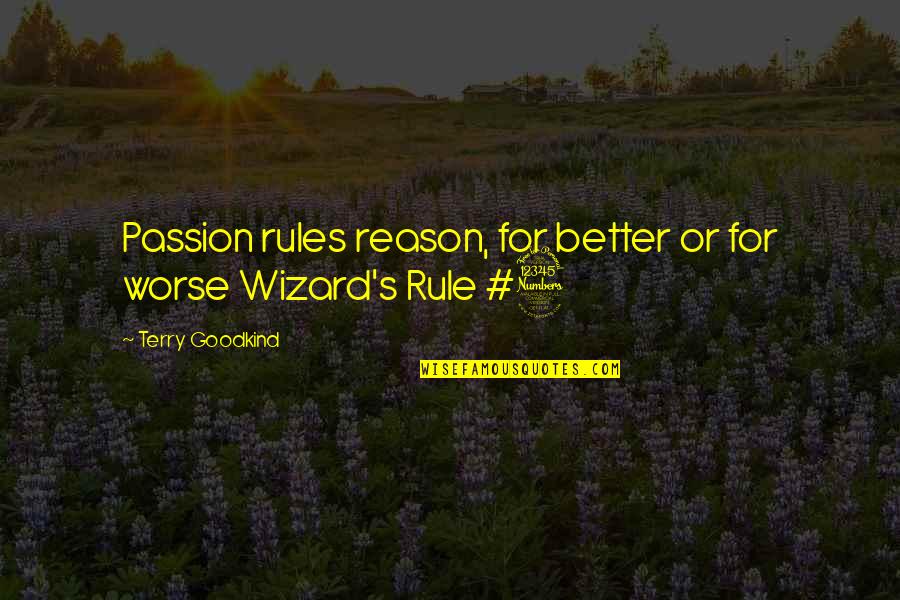 Passion rules reason, for better or for worse
Wizard's Rule #3
—
Terry Goodkind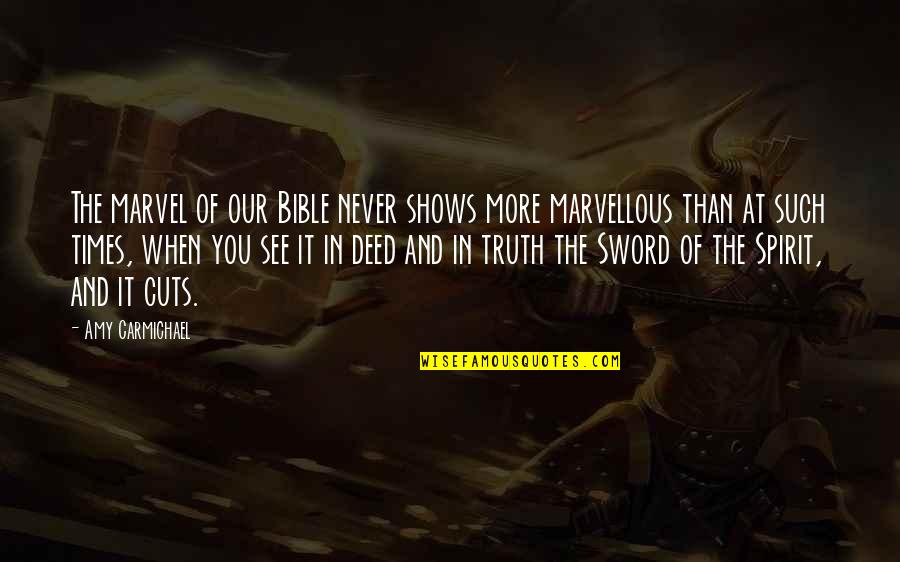 The marvel of our Bible never shows more marvellous than at such times, when you see it in deed and in truth the Sword of the Spirit, and it cuts. —
Amy Carmichael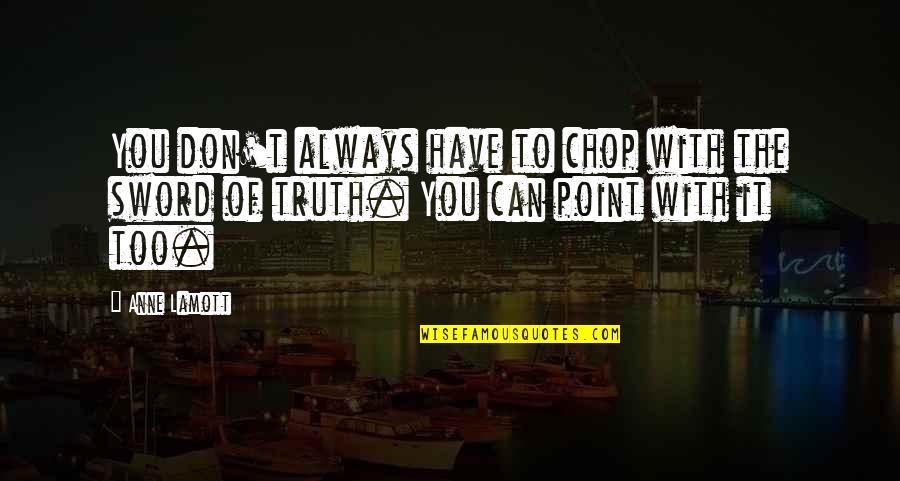 You don't always have to chop with the sword of truth. You can point with it too. —
Anne Lamott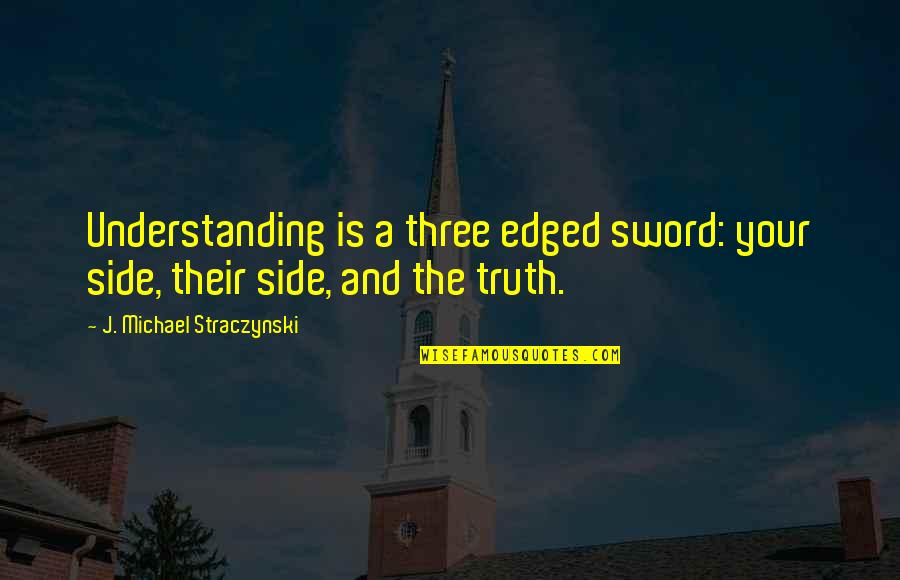 Understanding is a three edged sword: your side, their side, and the truth. —
J. Michael Straczynski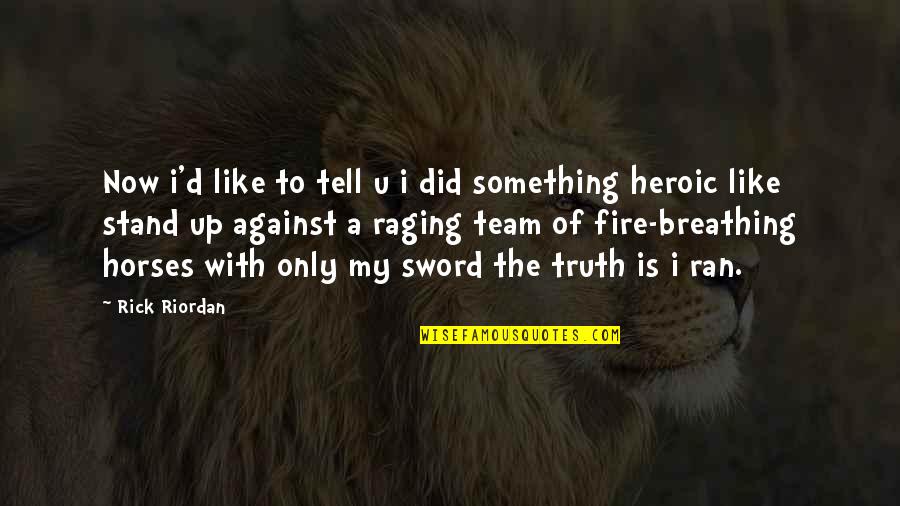 Now i'd like to tell u i did something heroic like stand up against a raging team of fire-breathing horses with only my sword the truth is i ran. —
Rick Riordan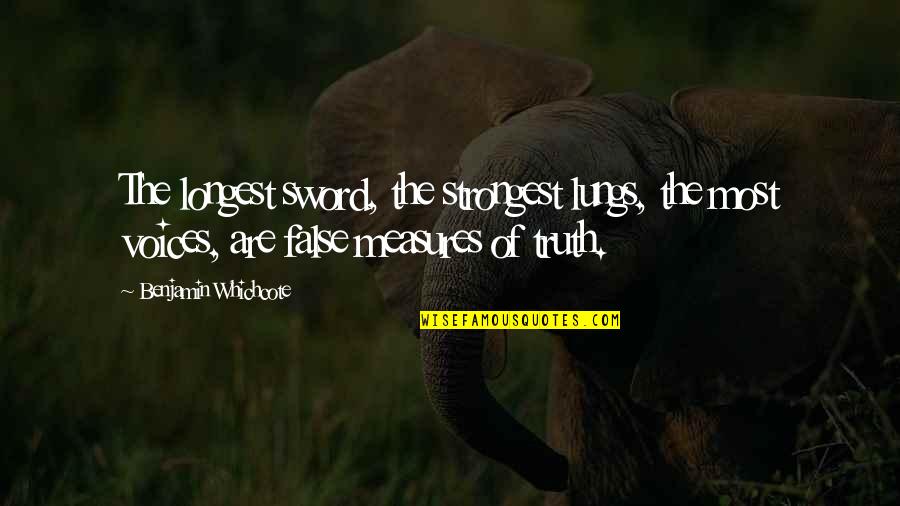 The longest sword, the strongest lungs, the most voices, are false measures of truth. —
Benjamin Whichcote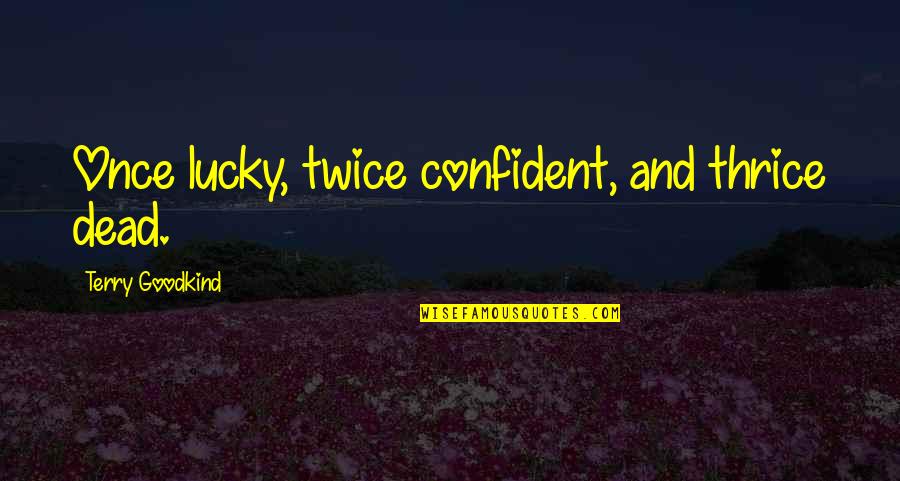 Once lucky, twice confident, and thrice dead. —
Terry Goodkind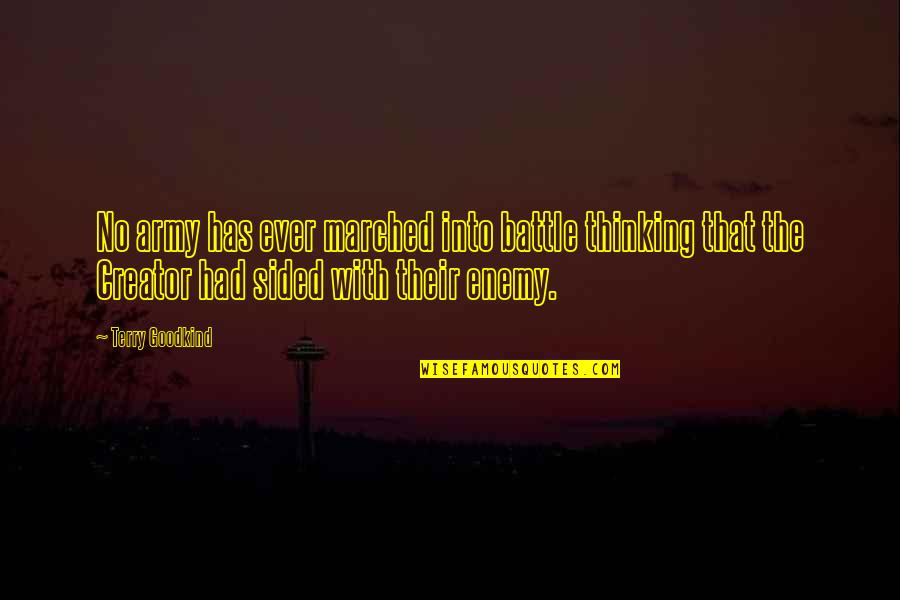 No army has ever marched into battle thinking that the Creator had sided with their enemy. —
Terry Goodkind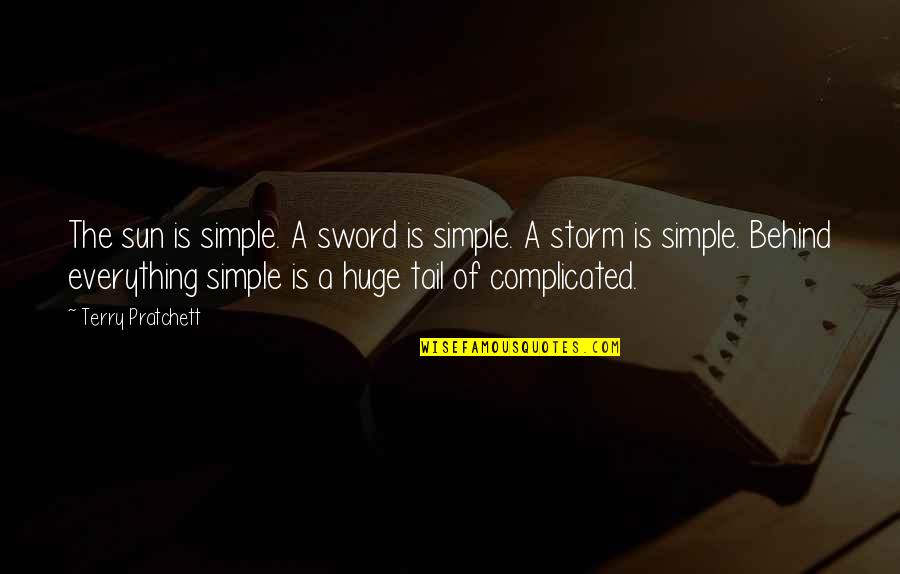 The sun is simple. A sword is simple. A storm is simple. Behind everything simple is a huge tail of complicated. —
Terry Pratchett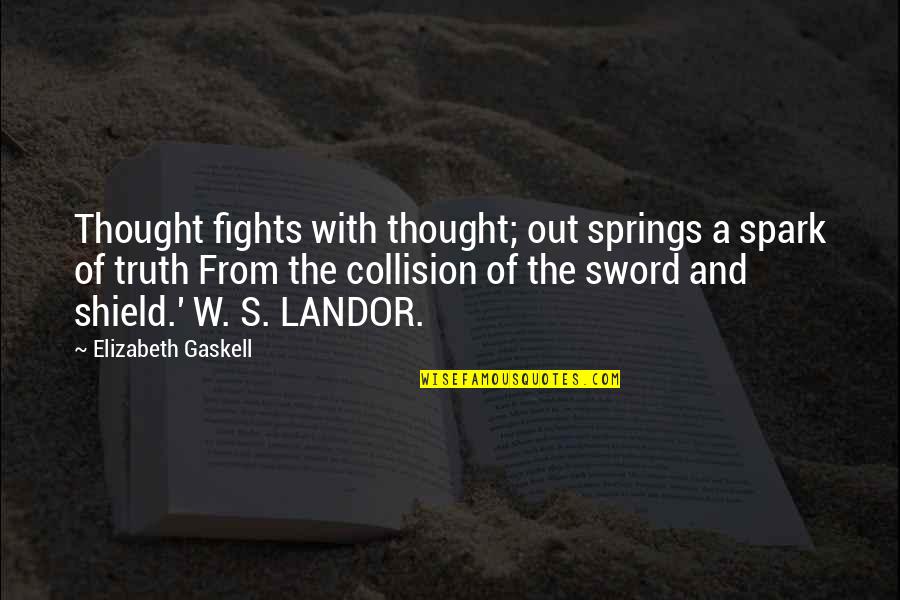 Thought fights with thought; out springs a spark of truth From the collision of the sword and shield.' W. S. LANDOR. —
Elizabeth Gaskell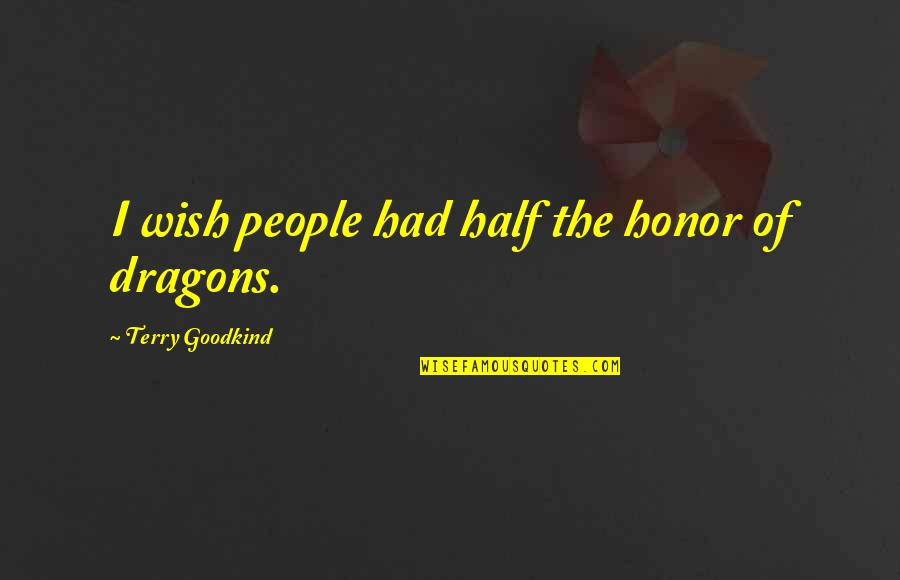 I wish people had half the honor of dragons. —
Terry Goodkind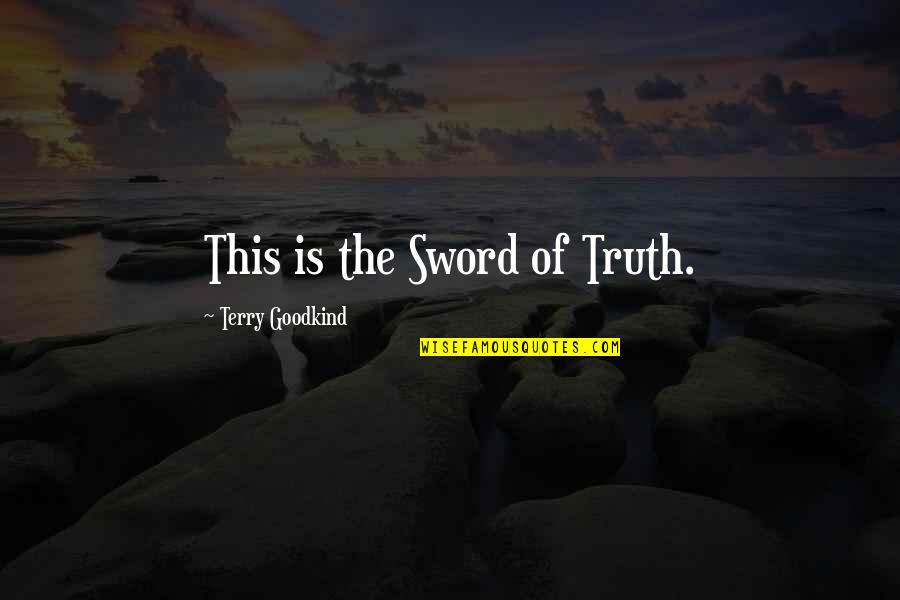 This is the Sword of Truth. —
Terry Goodkind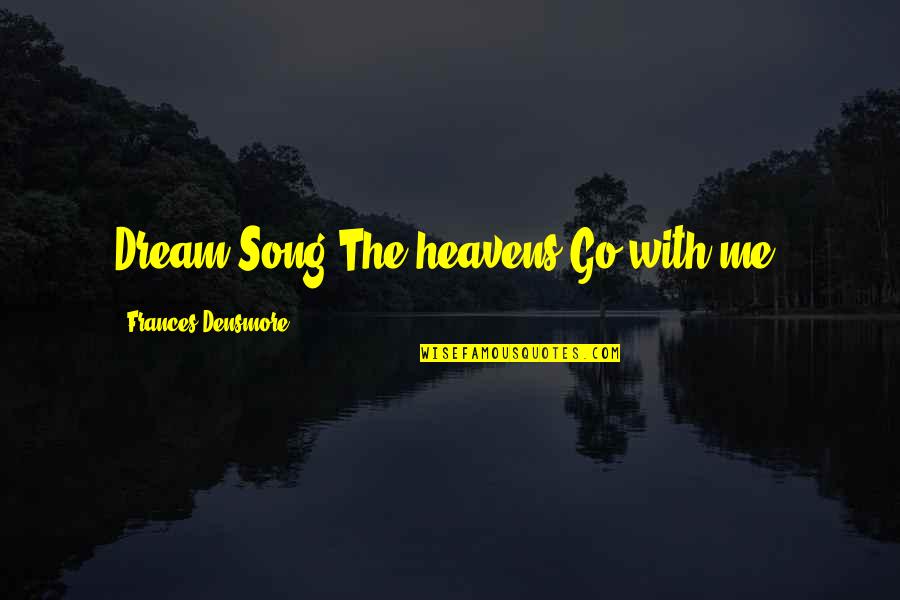 Dream Song:
The heavens
Go with me. —
Frances Densmore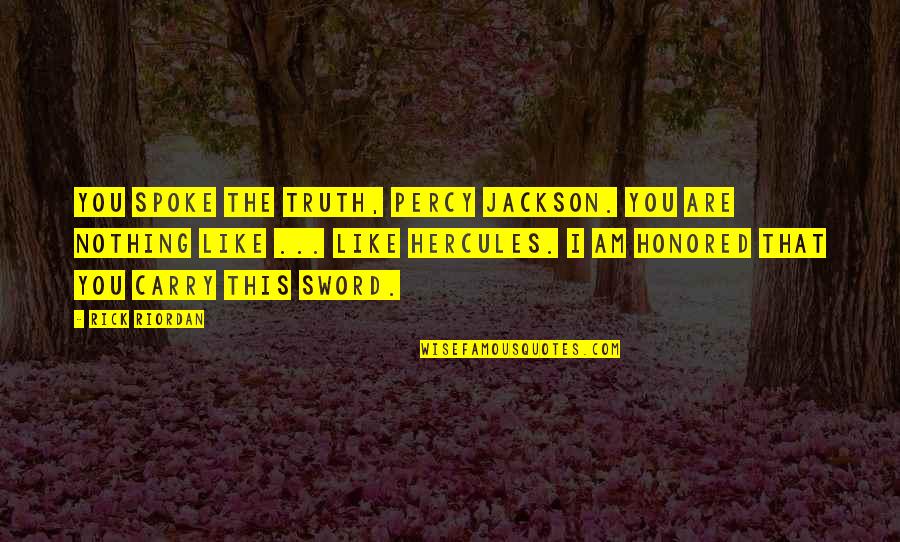 You spoke the truth, Percy Jackson. You are nothing like ... like Hercules. I am honored that you carry this sword. —
Rick Riordan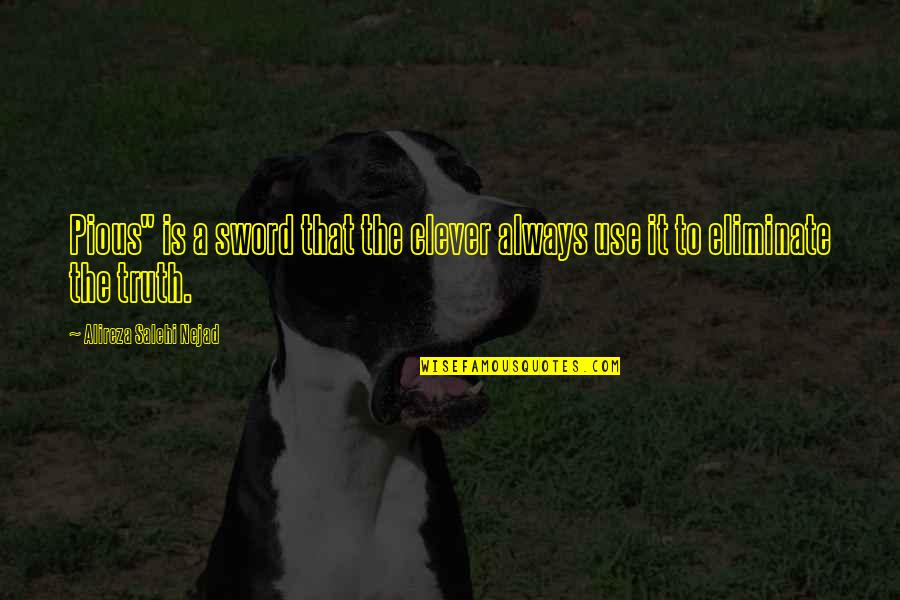 Pious" is a sword that the clever always use it to eliminate the truth. —
Alireza Salehi Nejad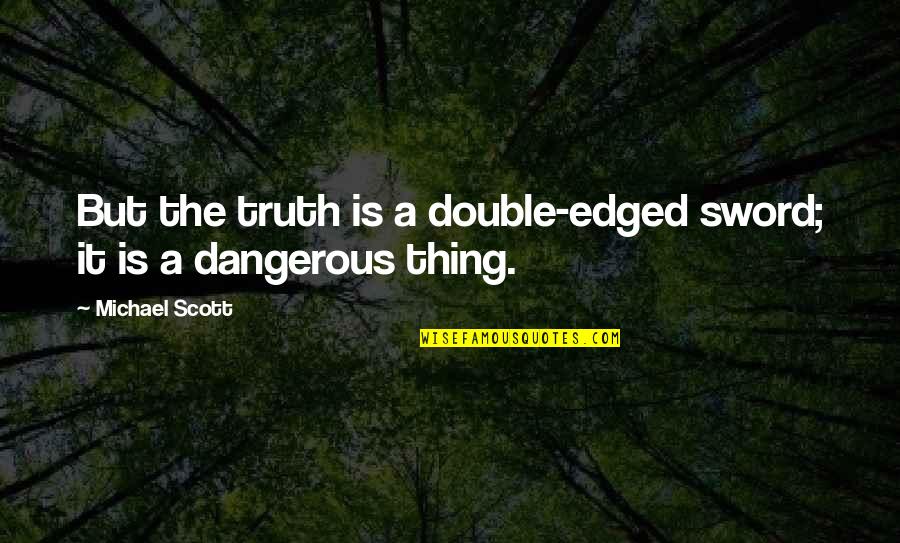 But the truth is a double-edged sword; it is a dangerous thing. —
Michael Scott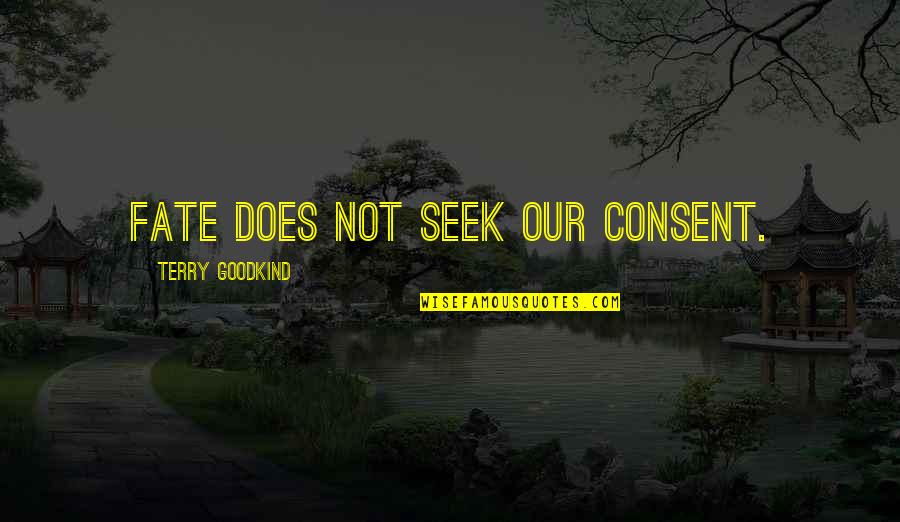 Fate does not seek our consent. —
Terry Goodkind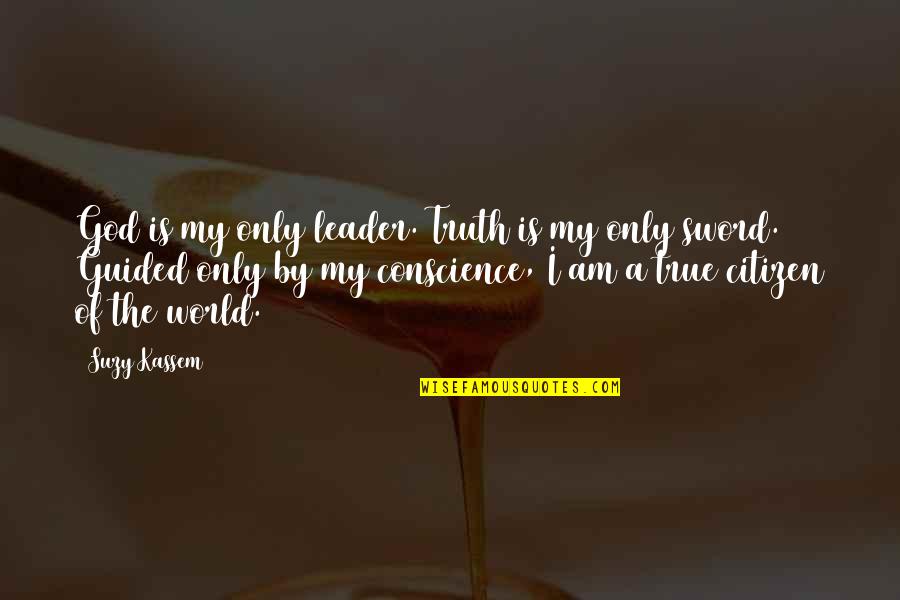 God is my only leader. Truth is my only sword. Guided only by my conscience, I am a true citizen of the world. —
Suzy Kassem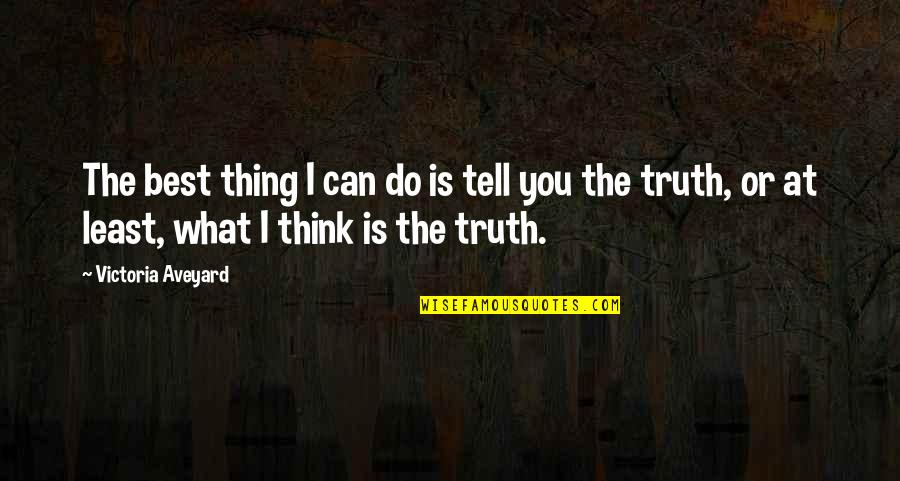 The best thing I can do is tell you the truth, or at least, what I think is the truth. —
Victoria Aveyard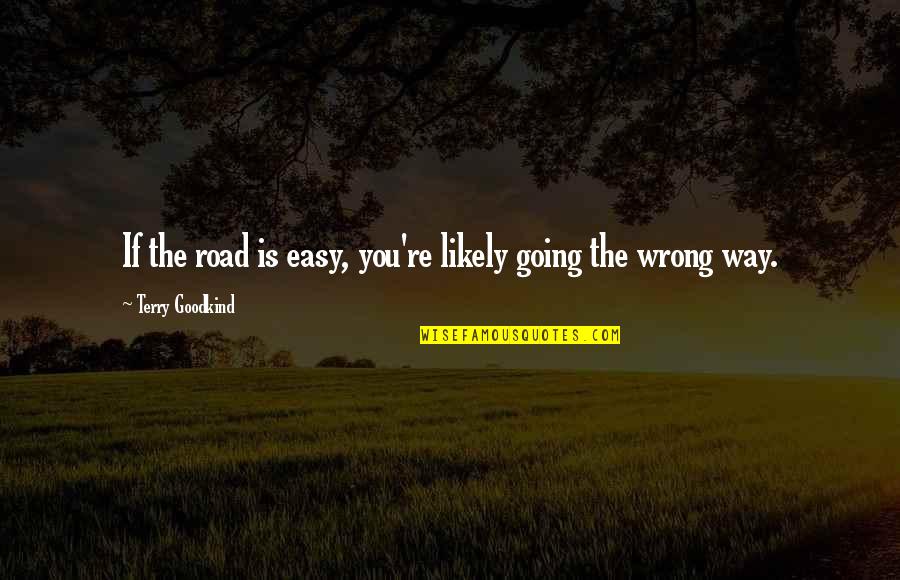 If the road is easy, you're likely going the wrong way. —
Terry Goodkind