Strong And Alone Quotes
Collection of top 44 famous quotes about Strong And Alone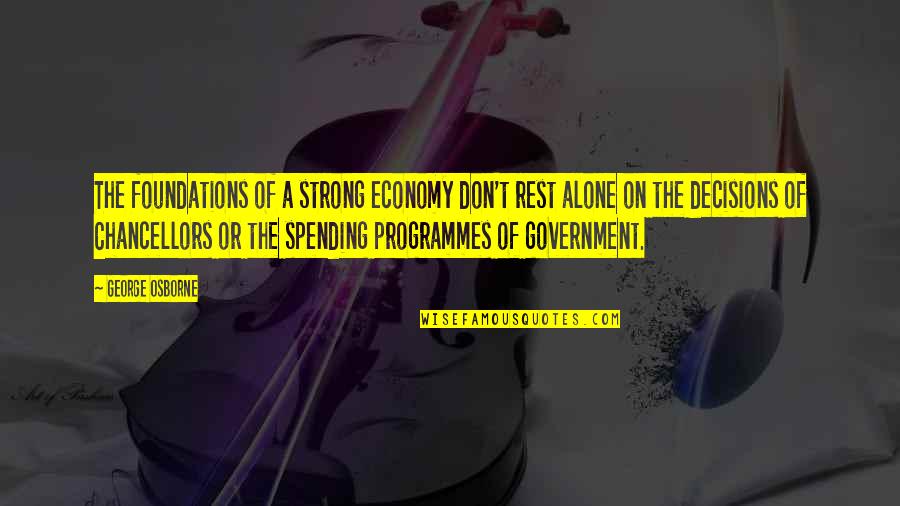 The foundations of a strong economy don't rest alone on the decisions of Chancellors or the spending programmes of government.
—
George Osborne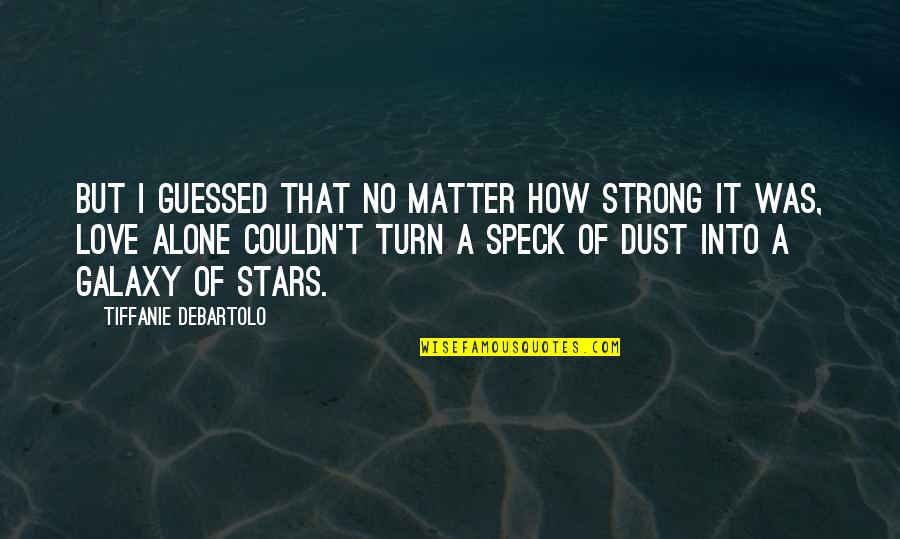 But I guessed that no matter how strong it was, love alone couldn't turn a speck of dust into a galaxy of stars.
—
Tiffanie DeBartolo
Love is a punishment. We are punished for not having been strong enough to remain alone.
—
Marguerite Yourcenar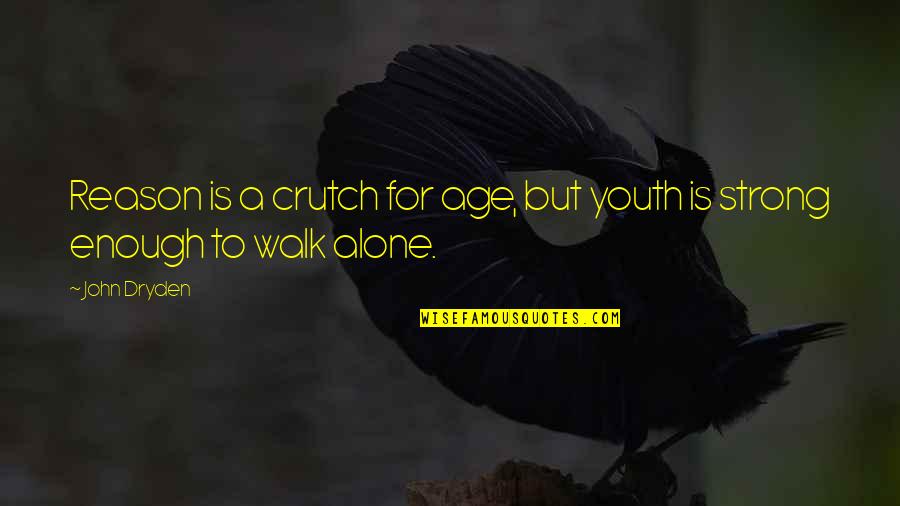 Reason is a crutch for age, but youth is strong enough to walk alone.
—
John Dryden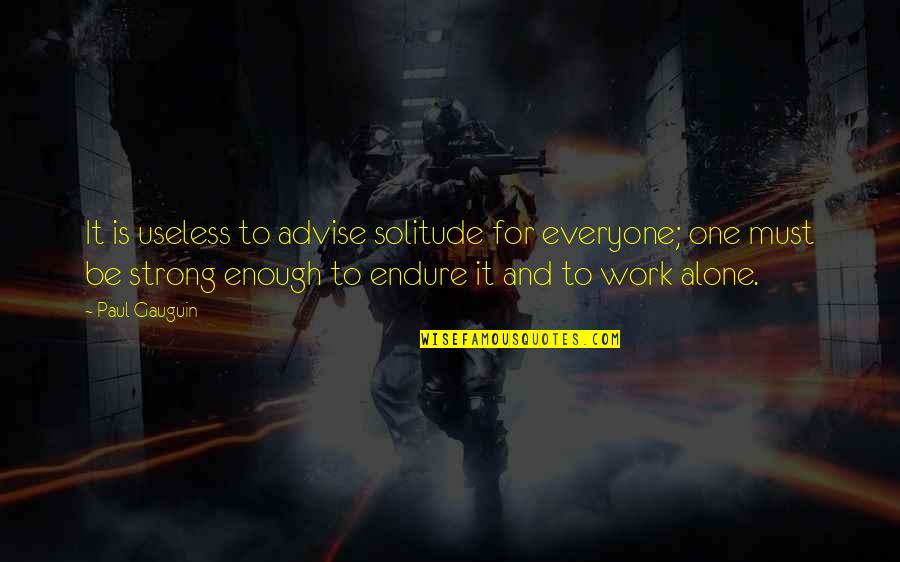 It is useless to advise solitude for everyone; one must be strong enough to endure it and to work alone.
—
Paul Gauguin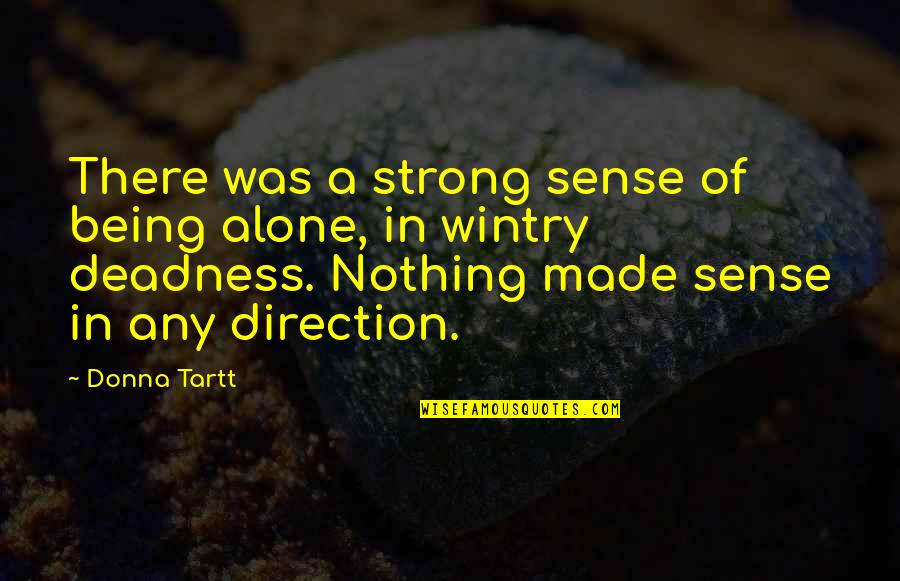 There was a strong sense of being alone, in wintry deadness. Nothing made sense in any direction.
—
Donna Tartt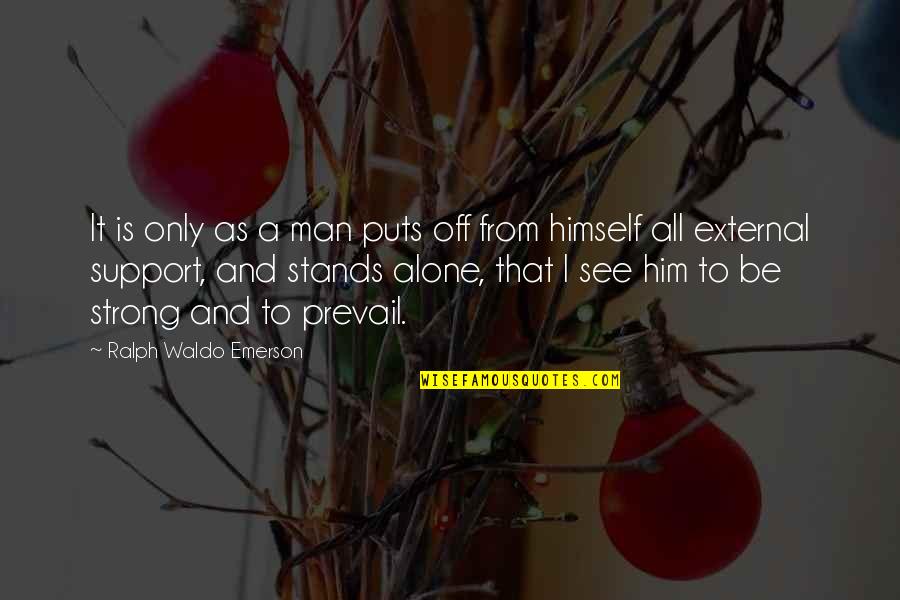 It is only as a man puts off from himself all external support, and stands alone, that I see him to be strong and to prevail.
—
Ralph Waldo Emerson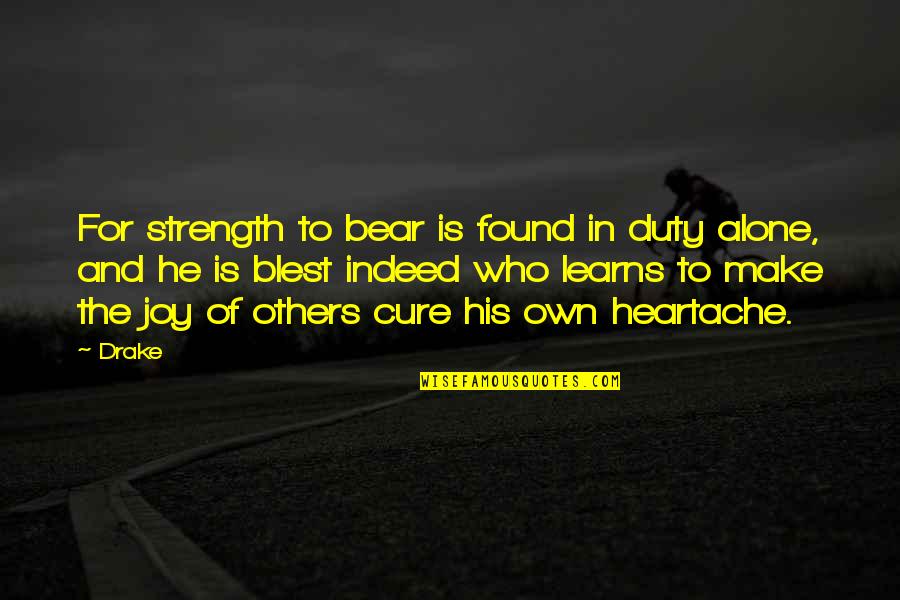 For strength to bear is found in duty alone, and he is blest indeed who learns to make the joy of others cure his own heartache.
—
Drake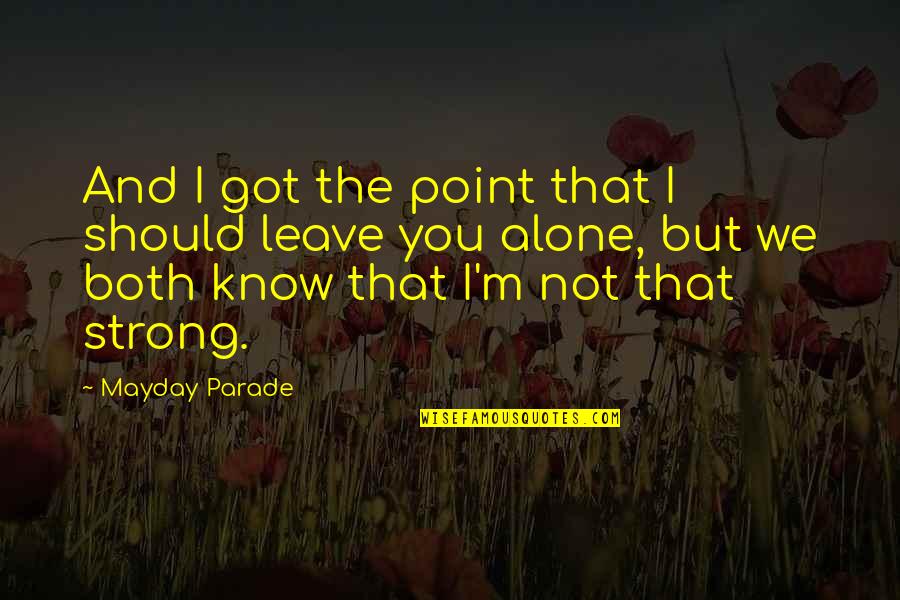 And I got the point that I should leave you alone, but we both know that I'm not that strong.
—
Mayday Parade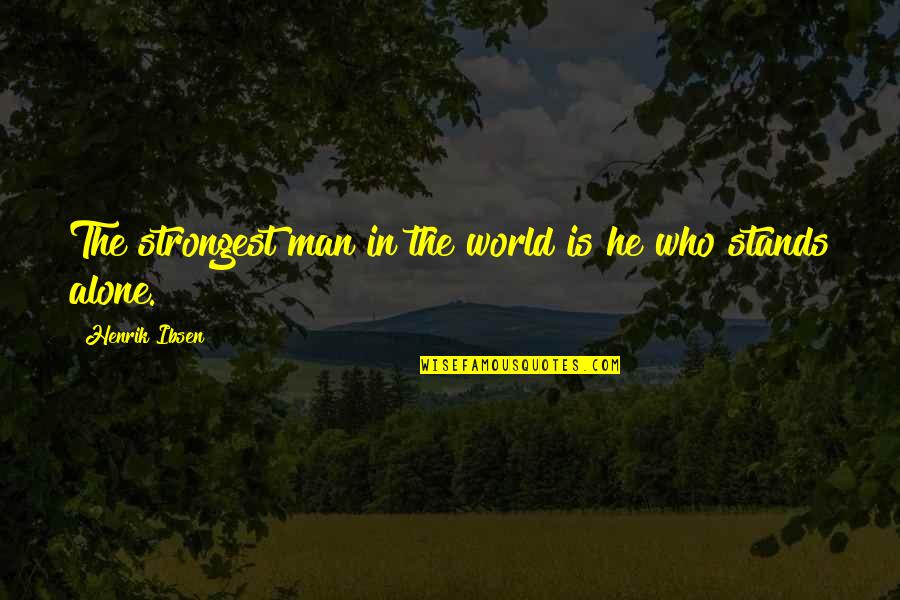 The strongest man in the world is he who stands alone.
—
Henrik Ibsen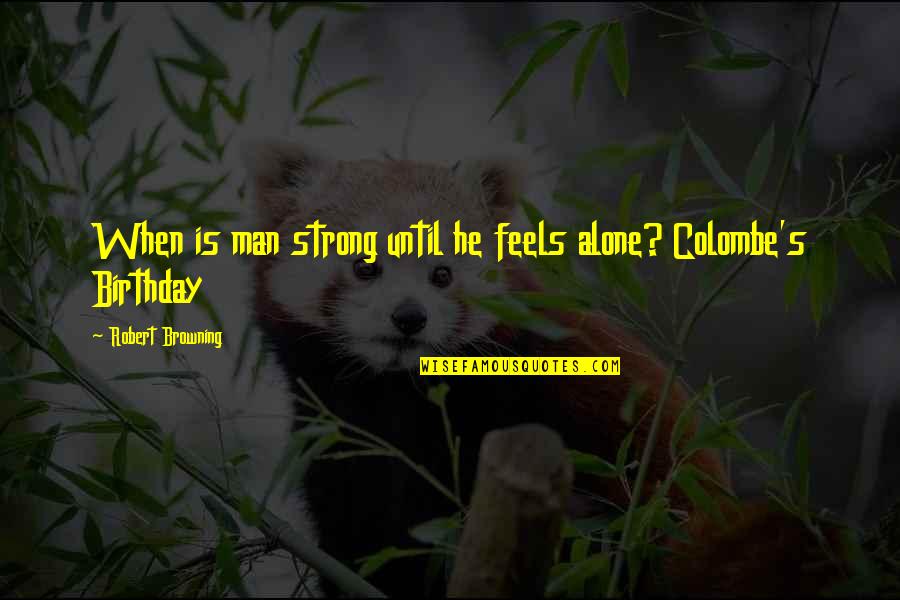 When is man strong until he feels alone? Colombe's Birthday
—
Robert Browning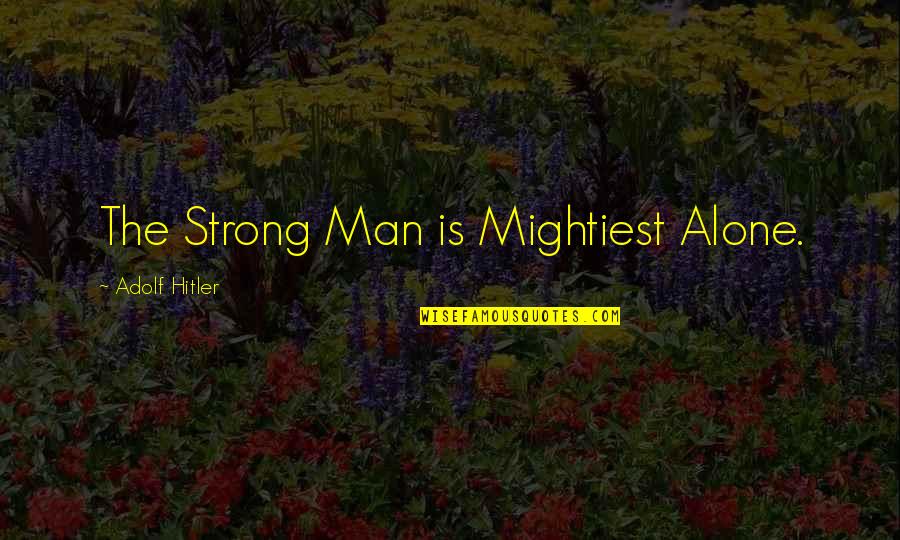 The Strong Man is Mightiest Alone.
—
Adolf Hitler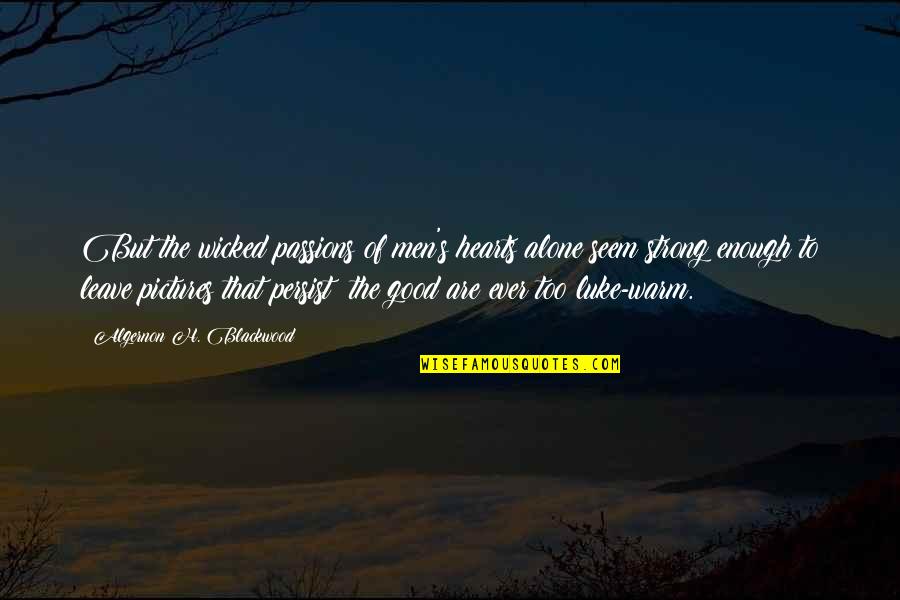 But the wicked passions of men's hearts alone seem strong enough to leave pictures that persist; the good are ever too luke-warm. —
Algernon H. Blackwood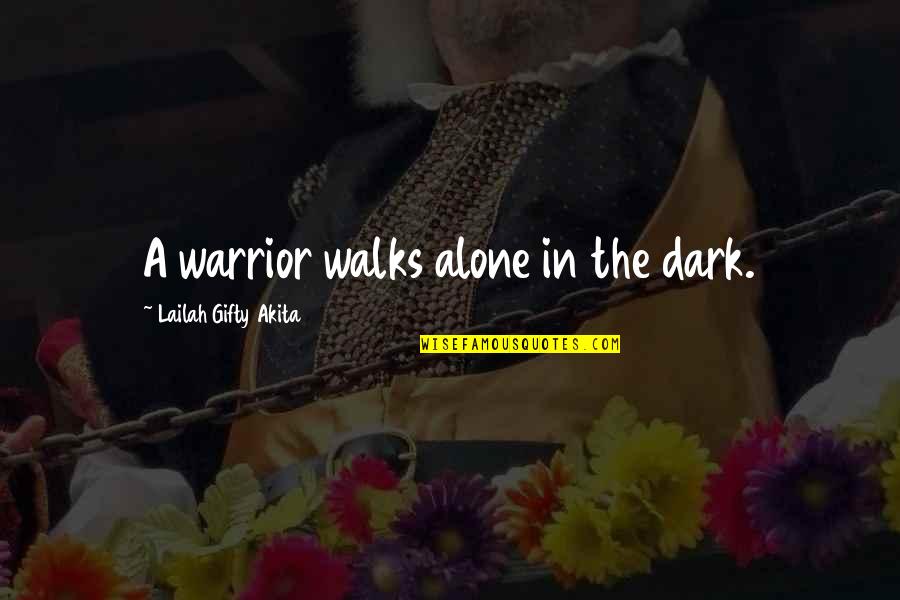 A warrior walks alone in the dark. —
Lailah Gifty Akita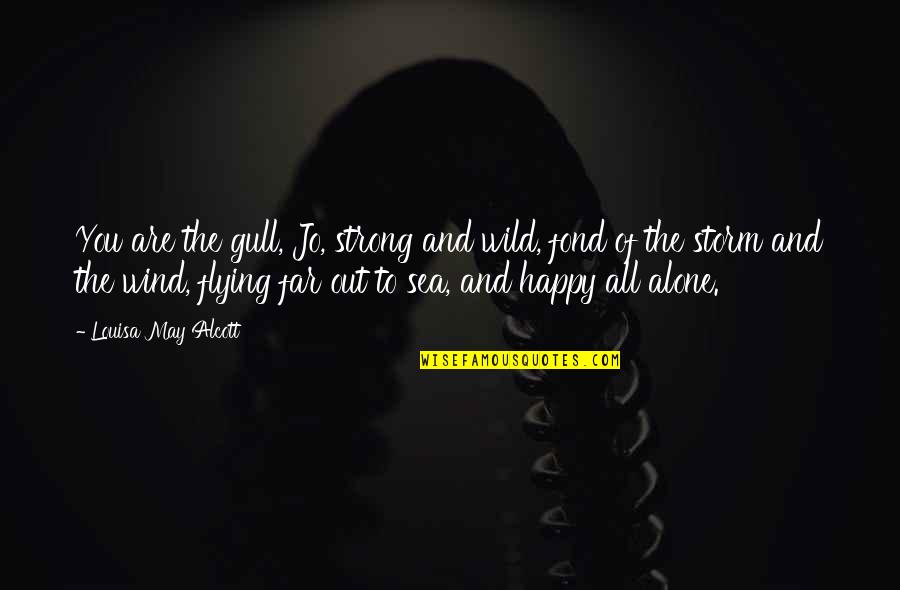 You are the gull, Jo, strong and wild, fond of the storm and the wind, flying far out to sea, and happy all alone. —
Louisa May Alcott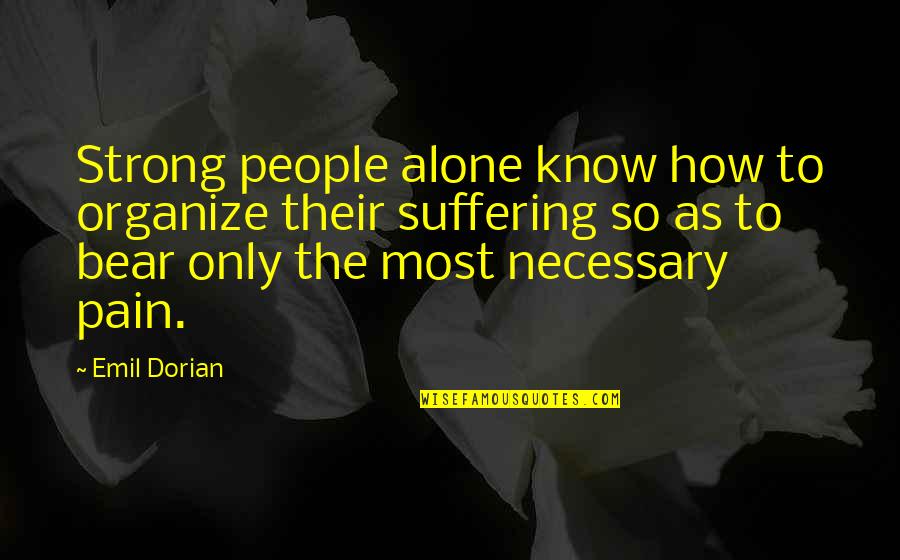 Strong people alone know how to organize their suffering so as to bear only the most necessary pain. —
Emil Dorian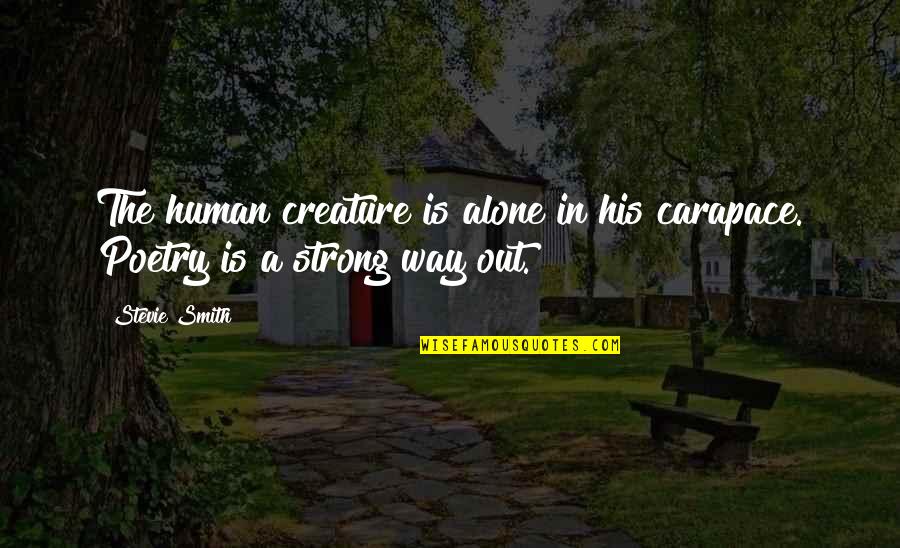 The human creature is alone in his carapace. Poetry is a strong way out. —
Stevie Smith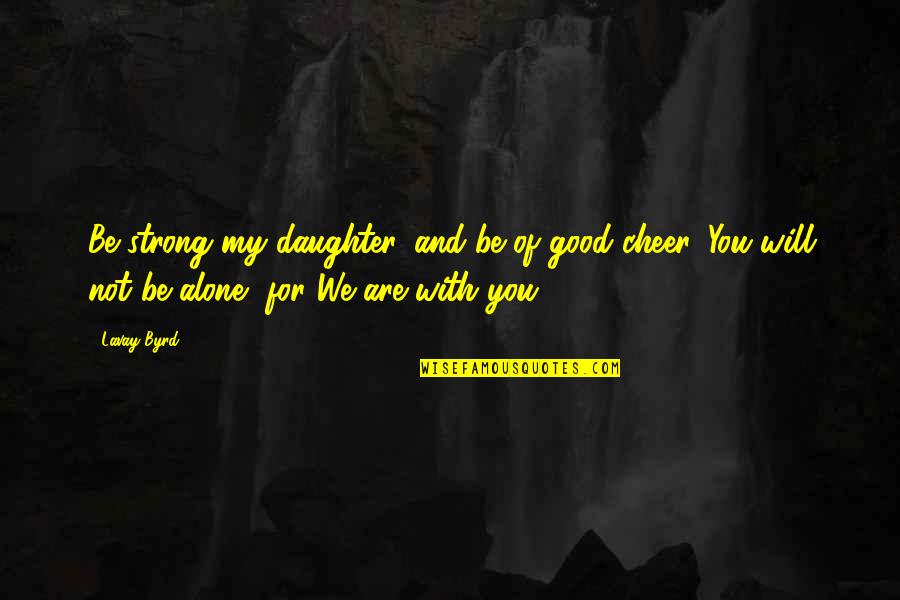 Be strong my daughter, and be of good cheer. You will not be alone, for We are with you. —
Lavay Byrd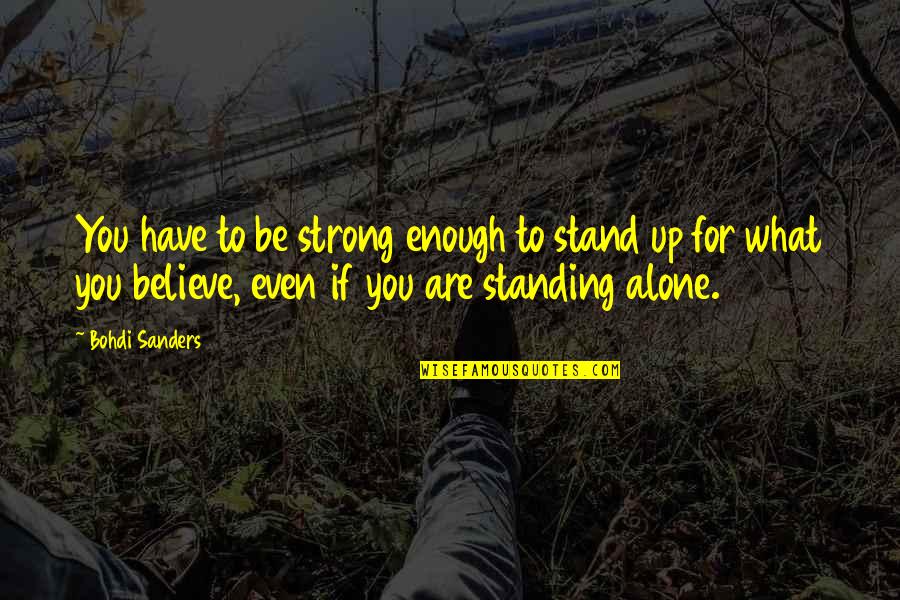 You have to be strong enough to stand up for what you believe, even if you are standing alone. —
Bohdi Sanders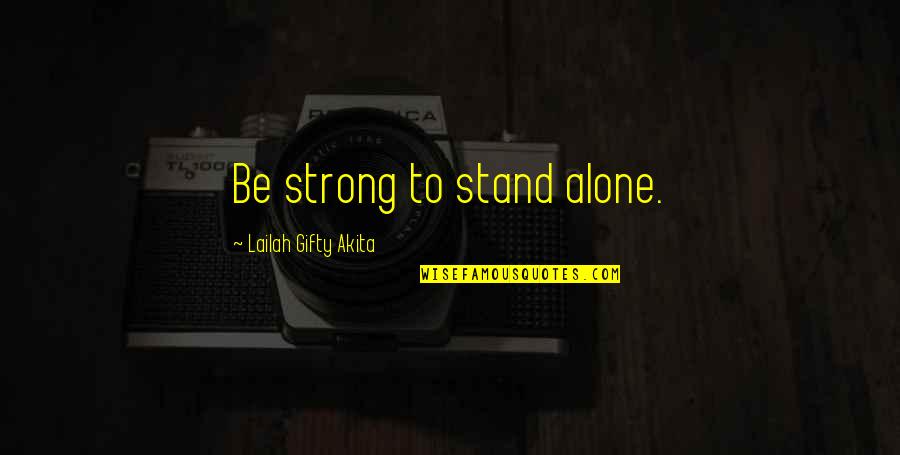 Be strong to stand alone. —
Lailah Gifty Akita
How hard it is to have the beautiful interdependence of marriage and yet be strong in oneself alone. —
Anne Morrow Lindbergh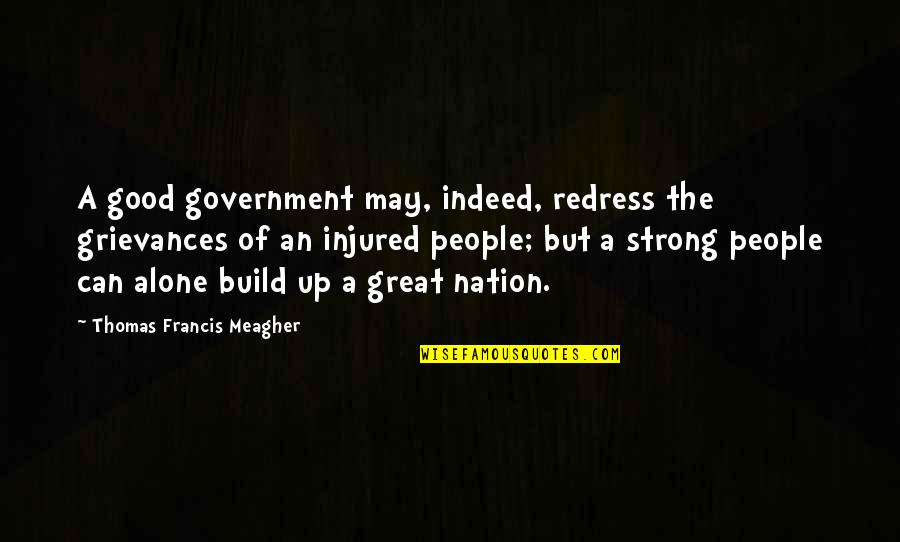 A good government may, indeed, redress the grievances of an injured people; but a strong people can alone build up a great nation. —
Thomas Francis Meagher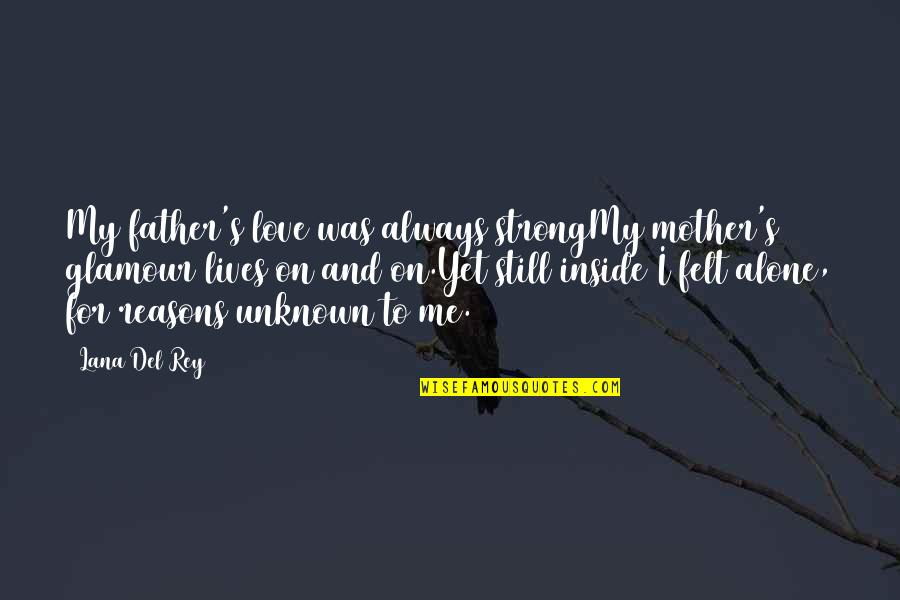 My father's love was always strong
My mother's glamour lives on and on.
Yet still inside I felt alone,
for reasons unknown to me. —
Lana Del Rey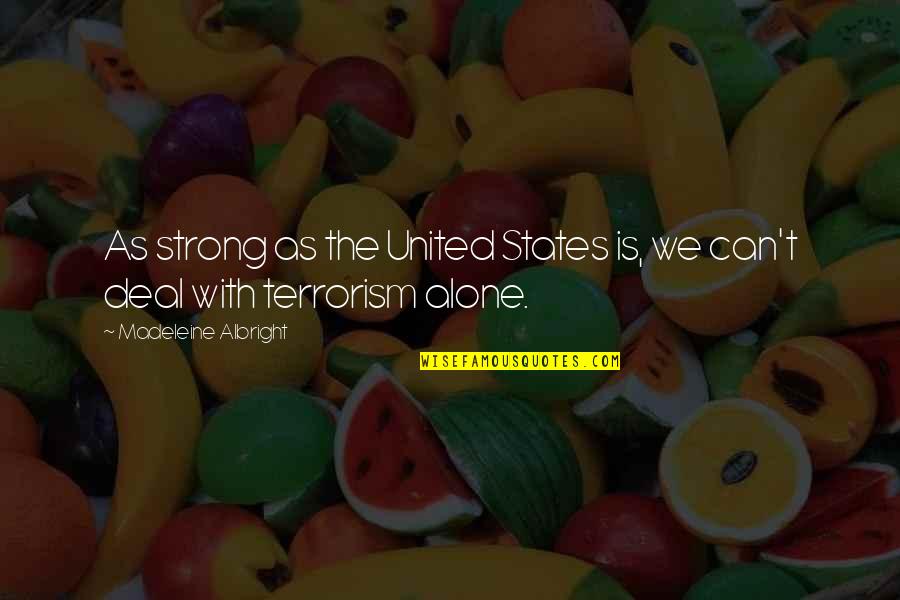 As strong as the United States is, we can't deal with terrorism alone. —
Madeleine Albright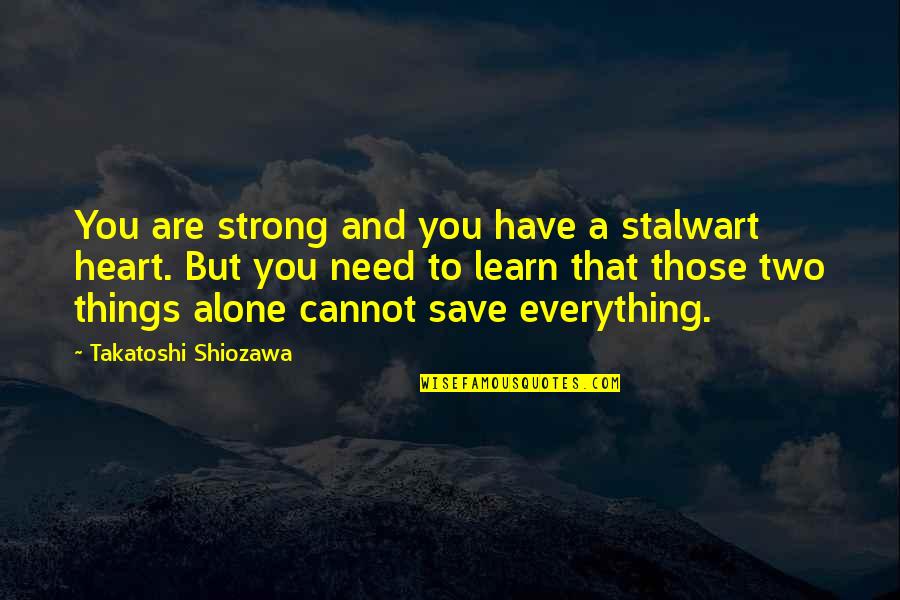 You are strong and you have a stalwart heart. But you need to learn that those two things alone cannot save everything. —
Takatoshi Shiozawa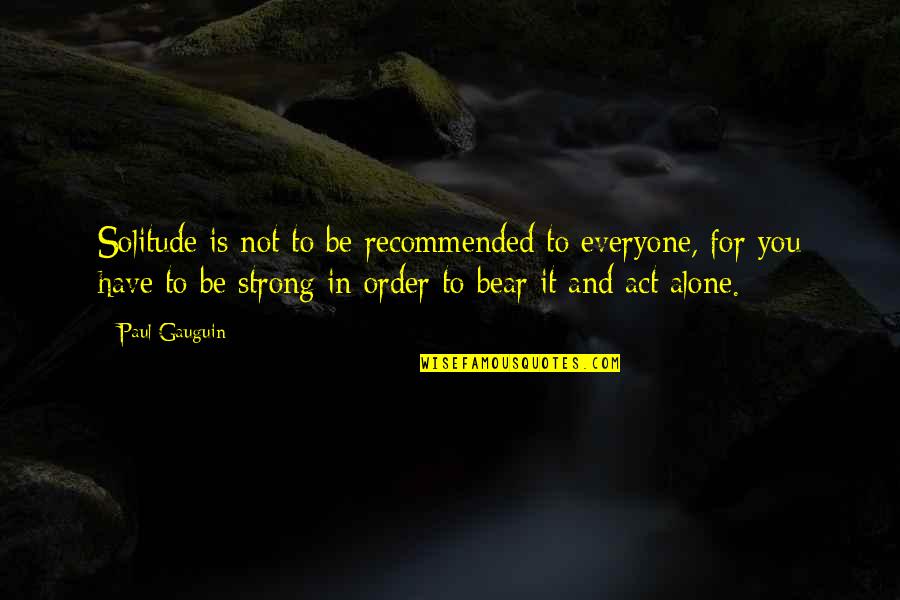 Solitude is not to be recommended to everyone, for you have to be strong in order to bear it and act alone. —
Paul Gauguin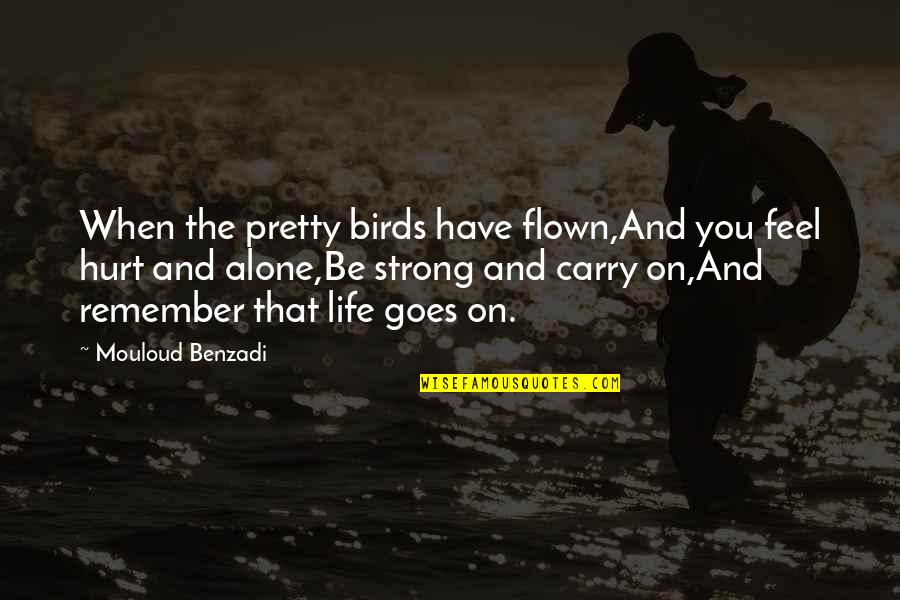 When the pretty birds have flown,
And you feel hurt and alone,
Be strong and carry on,
And remember that life goes on. —
Mouloud Benzadi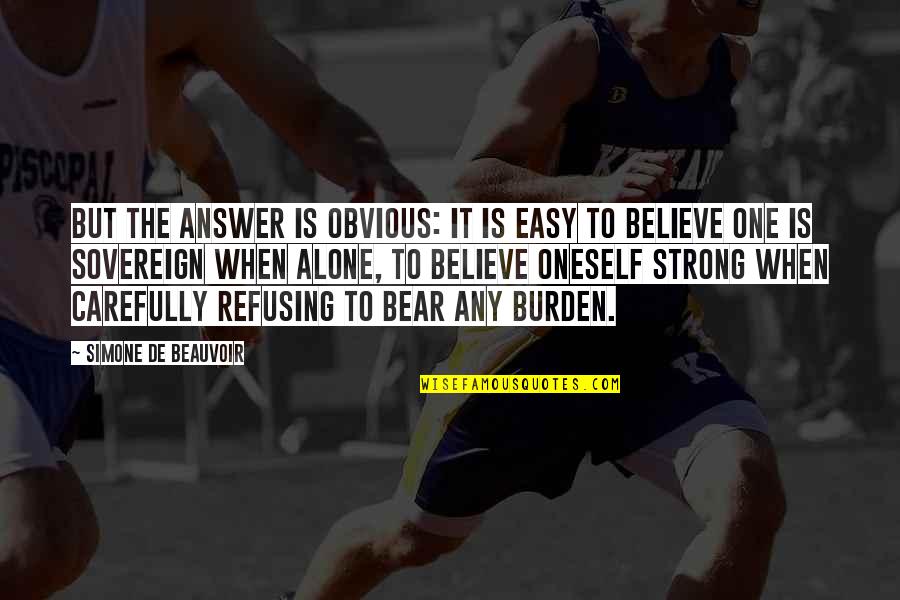 But the answer is obvious: it is easy to believe one is sovereign when alone, to believe oneself strong when carefully refusing to bear any burden. —
Simone De Beauvoir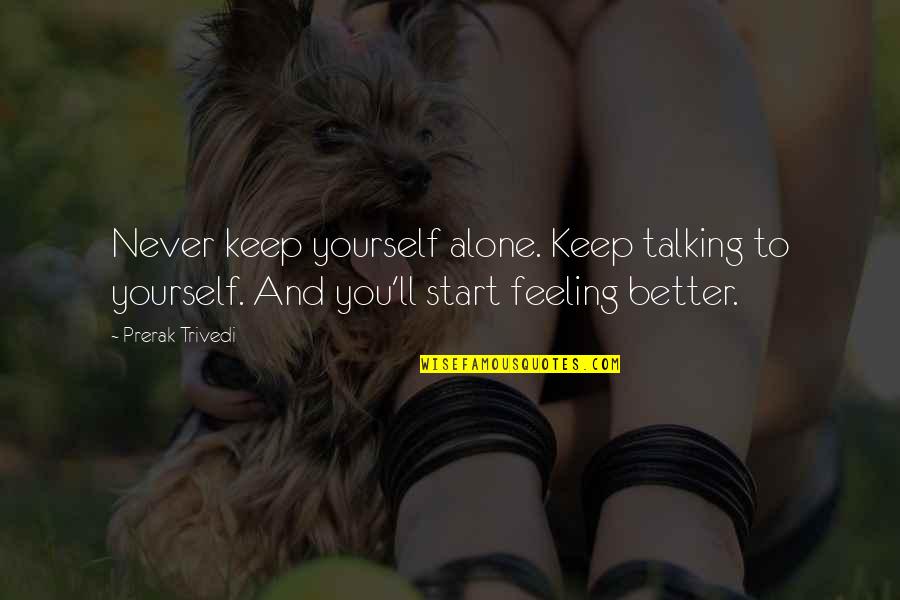 Never keep yourself alone. Keep talking to yourself. And you'll start feeling better. —
Prerak Trivedi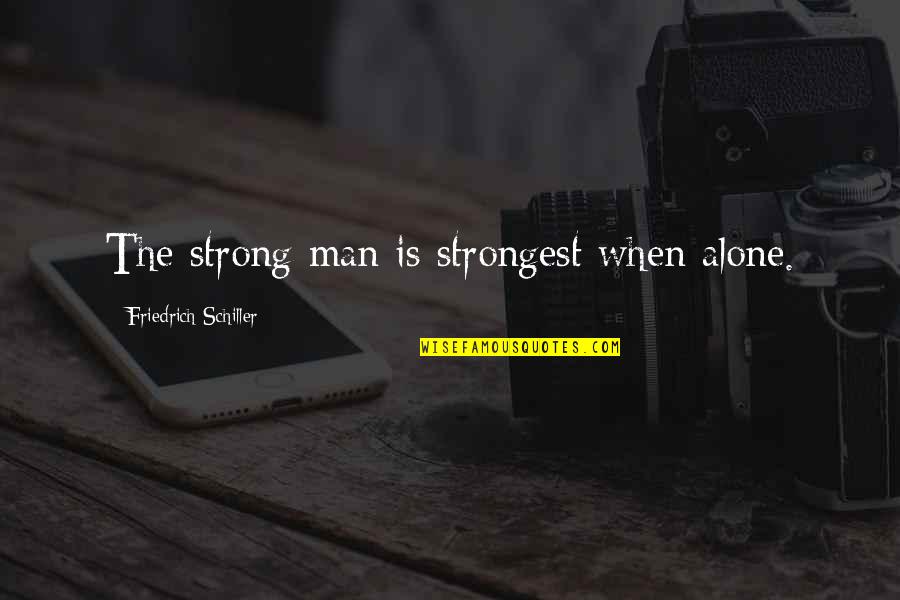 The strong man is strongest when alone. —
Friedrich Schiller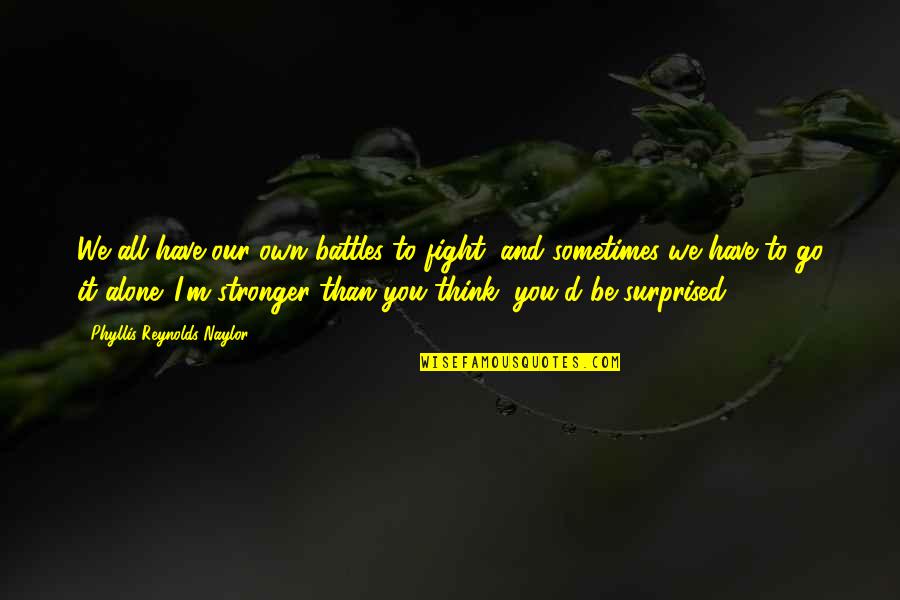 We all have our own battles to fight, and sometimes we have to go it alone. I'm stronger than you think, you'd be surprised. —
Phyllis Reynolds Naylor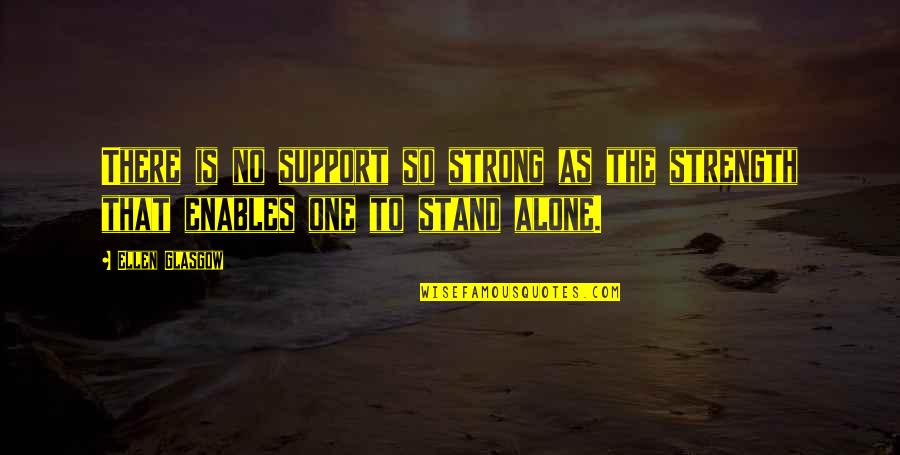 There is no support so strong as the strength that enables one to stand alone. —
Ellen Glasgow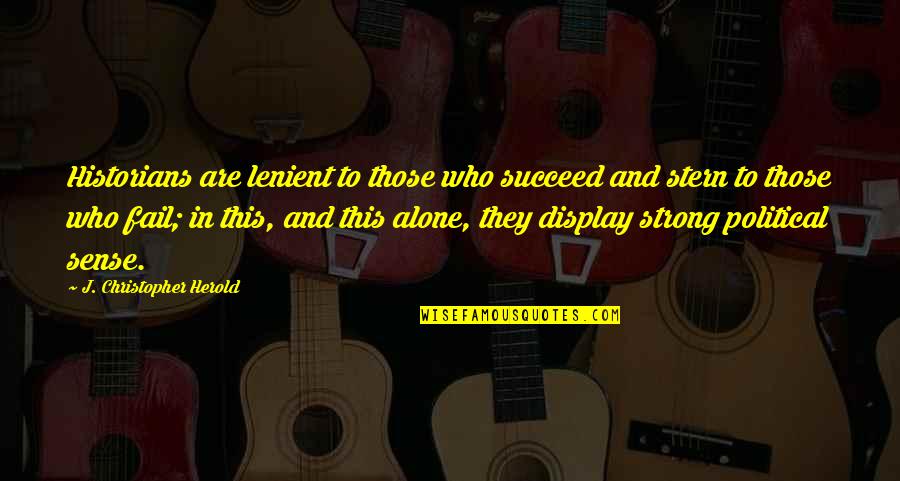 Historians are lenient to those who succeed and stern to those who fail; in this, and this alone, they display strong political sense. —
J. Christopher Herold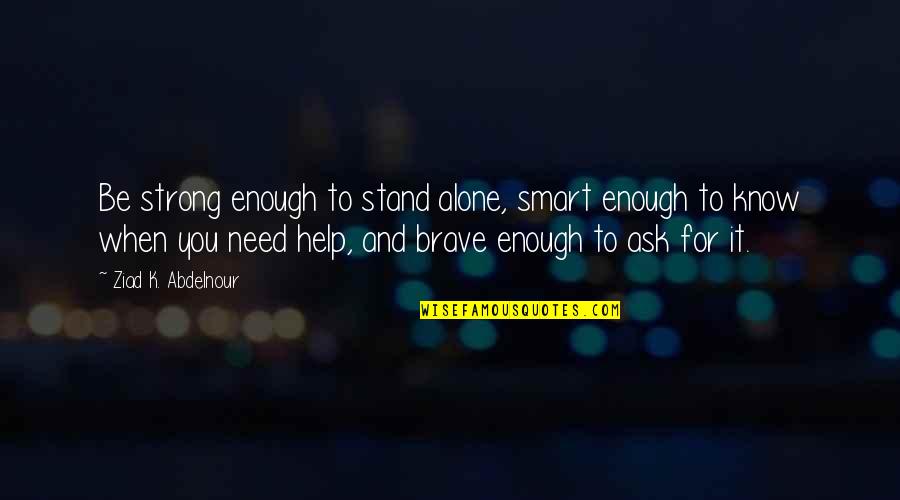 Be strong enough to stand alone, smart enough to know when you need help, and brave enough to ask for it. —
Ziad K. Abdelnour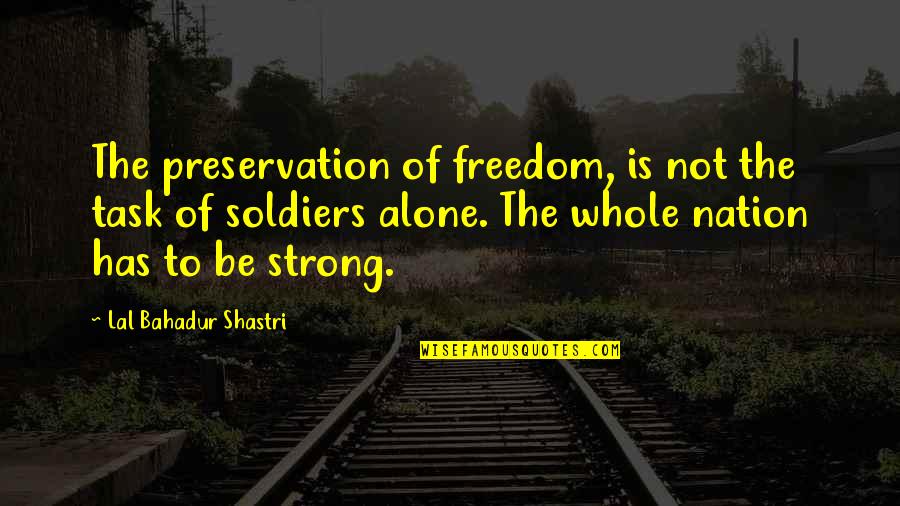 The preservation of freedom, is not the task of soldiers alone. The whole nation has to be strong. —
Lal Bahadur Shastri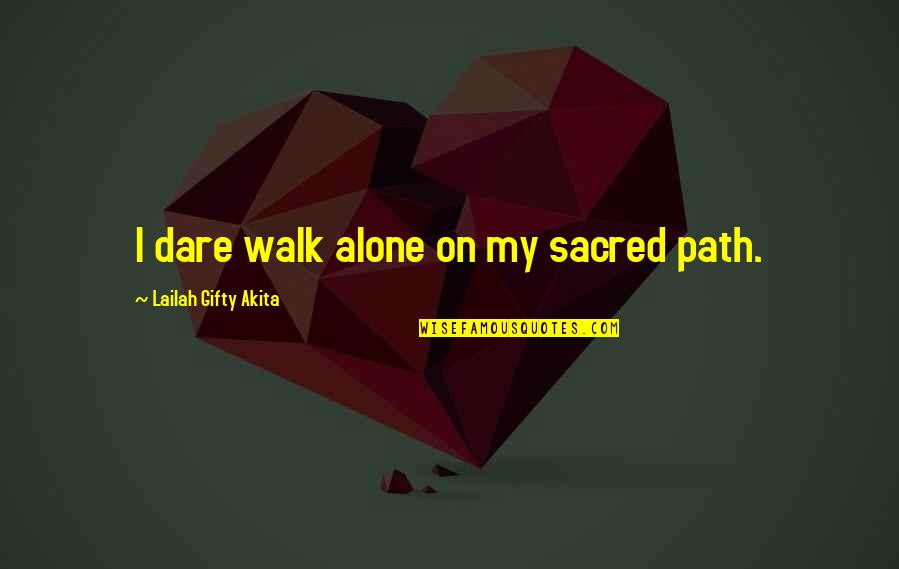 I dare walk alone on my sacred path. —
Lailah Gifty Akita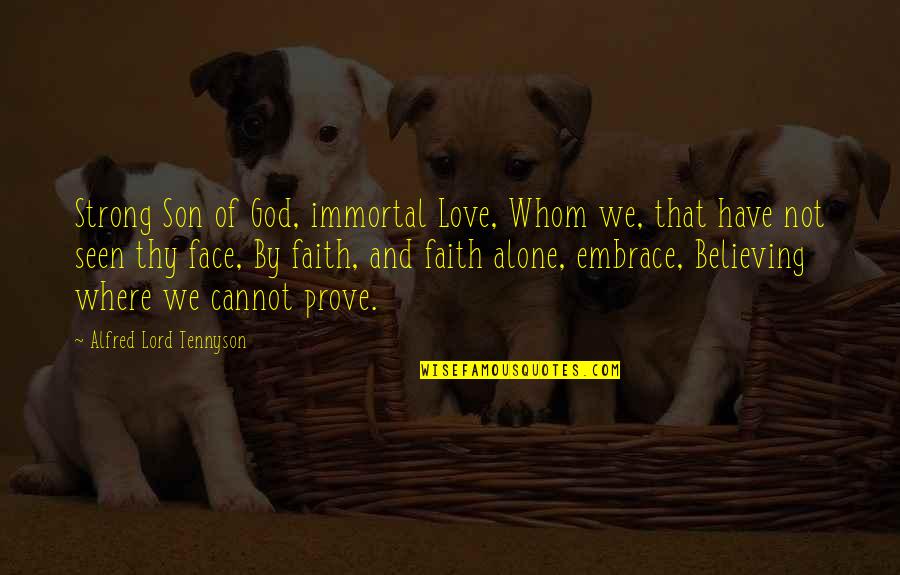 Strong Son of God, immortal Love, Whom we, that have not seen thy face, By faith, and faith alone, embrace, Believing where we cannot prove. —
Alfred Lord Tennyson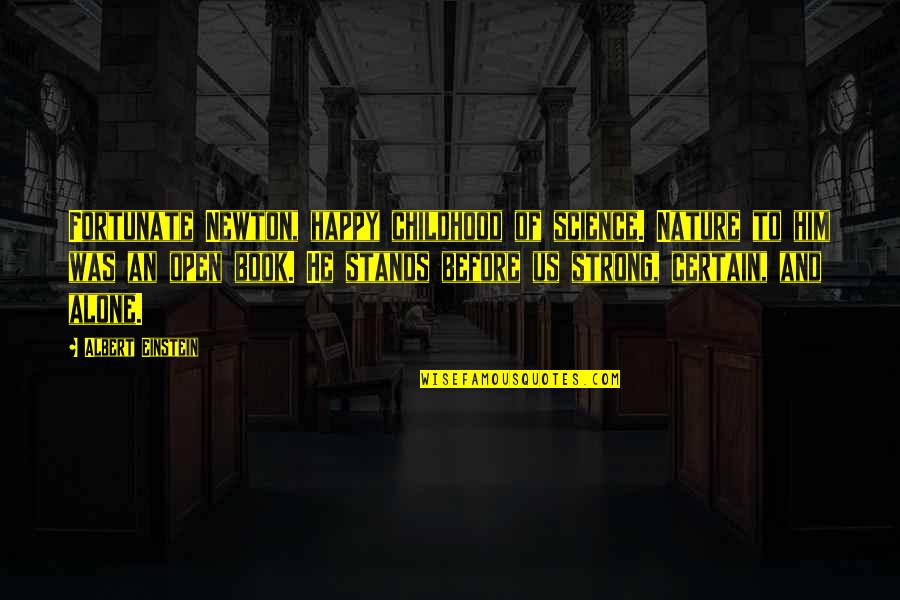 Fortunate Newton, happy childhood of science. Nature to him was an open book. He stands before us strong, certain, and alone. —
Albert Einstein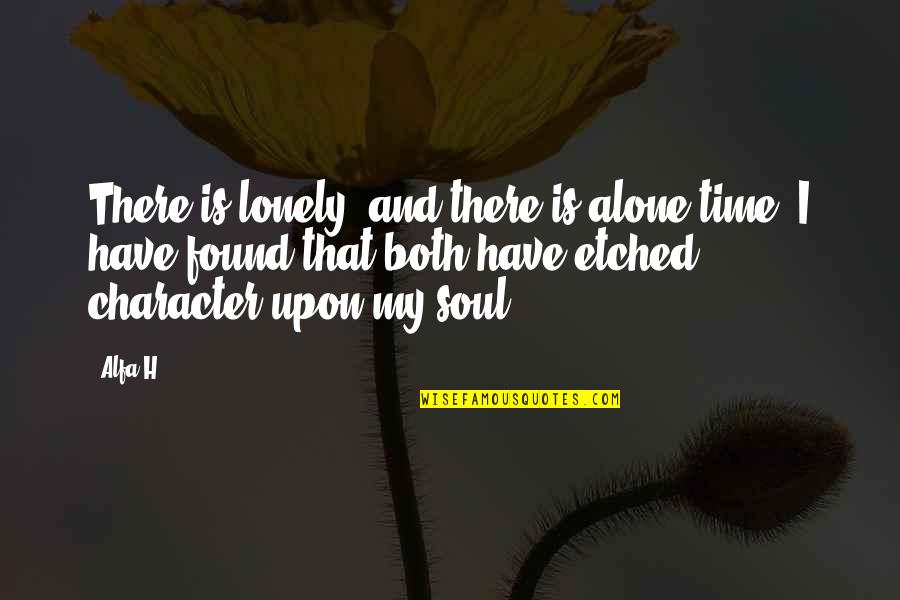 There is lonely, and there is alone time. I have found that both have etched character upon my soul. —
Alfa H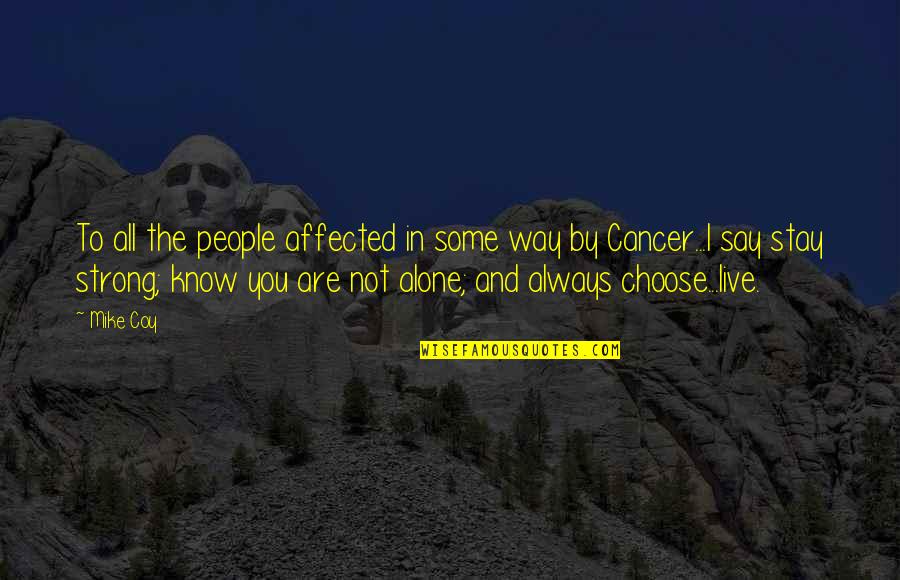 To all the people affected in some way by Cancer...I say stay strong; know you are not alone; and always choose...live. —
Mike Coy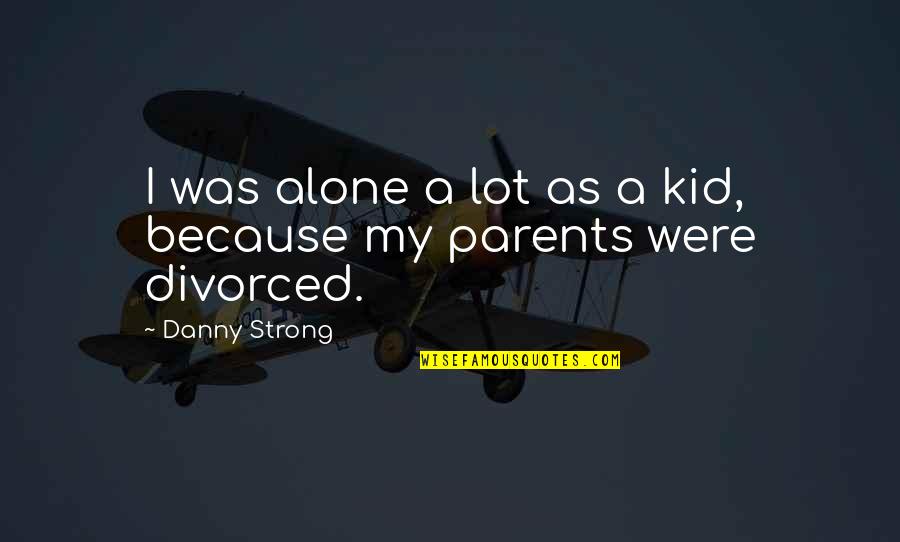 I was alone a lot as a kid, because my parents were divorced. —
Danny Strong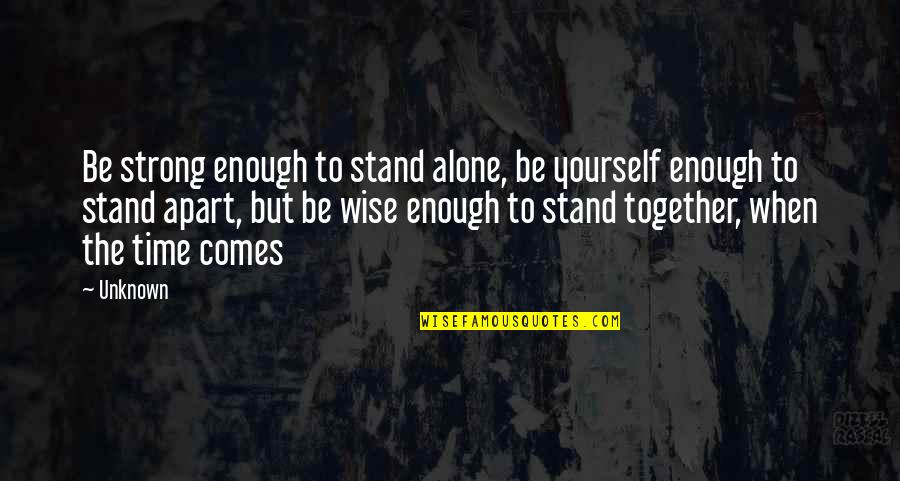 Be strong enough to stand alone,
be yourself enough to stand apart,
but be wise enough to stand together,
when the time comes —
Unknown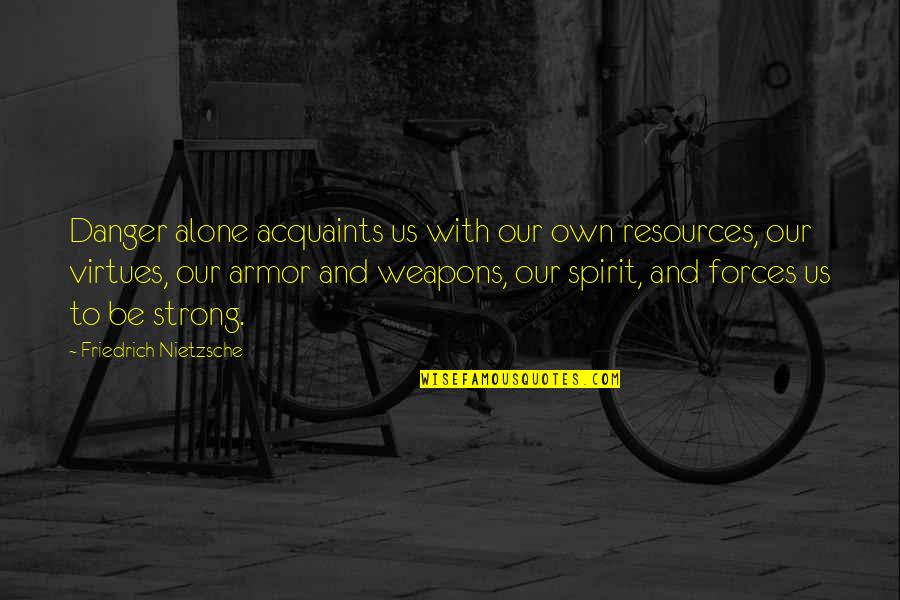 Danger alone acquaints us with our own resources, our virtues, our armor and weapons, our spirit, and forces us to be strong. —
Friedrich Nietzsche