State Of Union Quotes
Collection of top 38 famous quotes about State Of Union
State Of Union Quotes & Sayings
Happy to read and share the best inspirational State Of Union quotes, sayings and quotations on Wise Famous Quotes.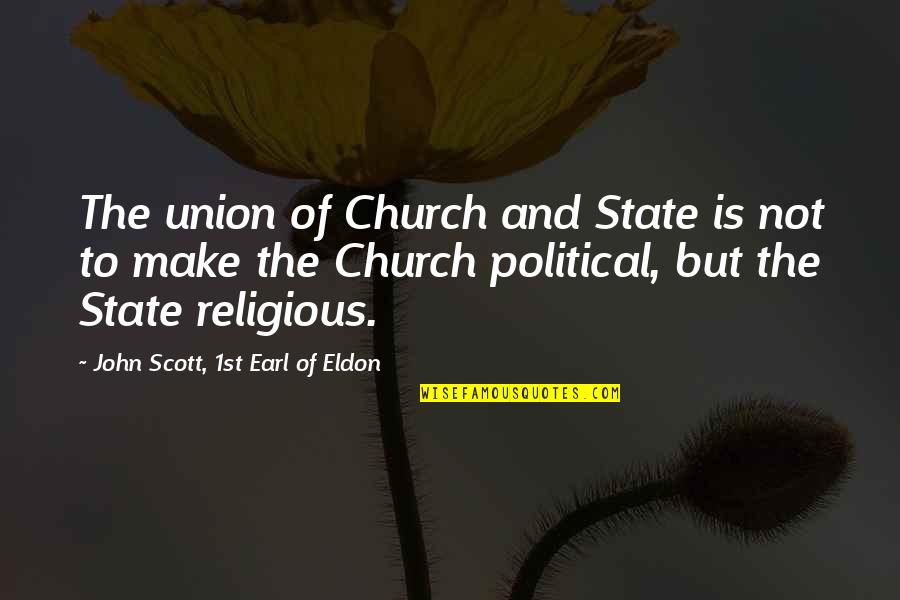 The union of Church and State is not to make the Church political, but the State religious.
—
John Scott, 1st Earl Of Eldon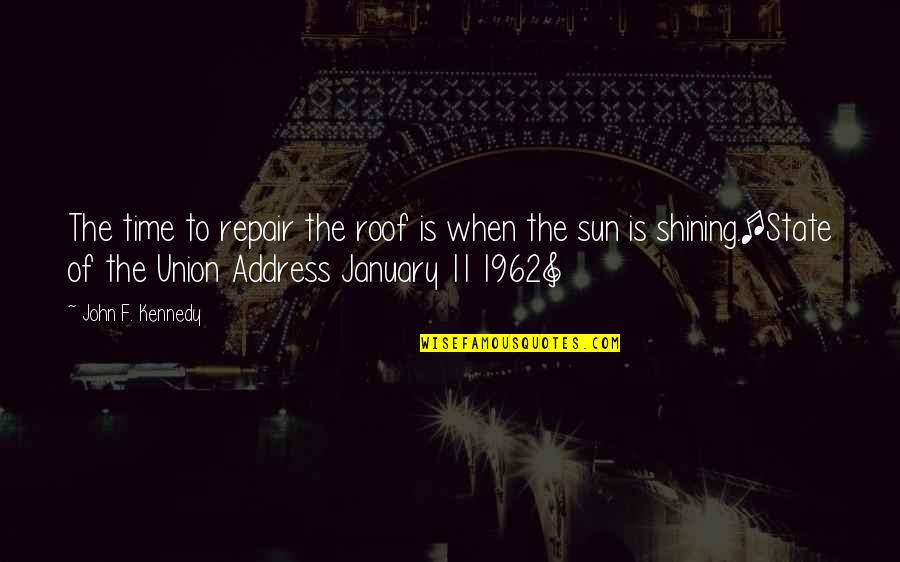 The time to repair the roof is when the sun is shining.
[State of the Union Address January 11 1962]
—
John F. Kennedy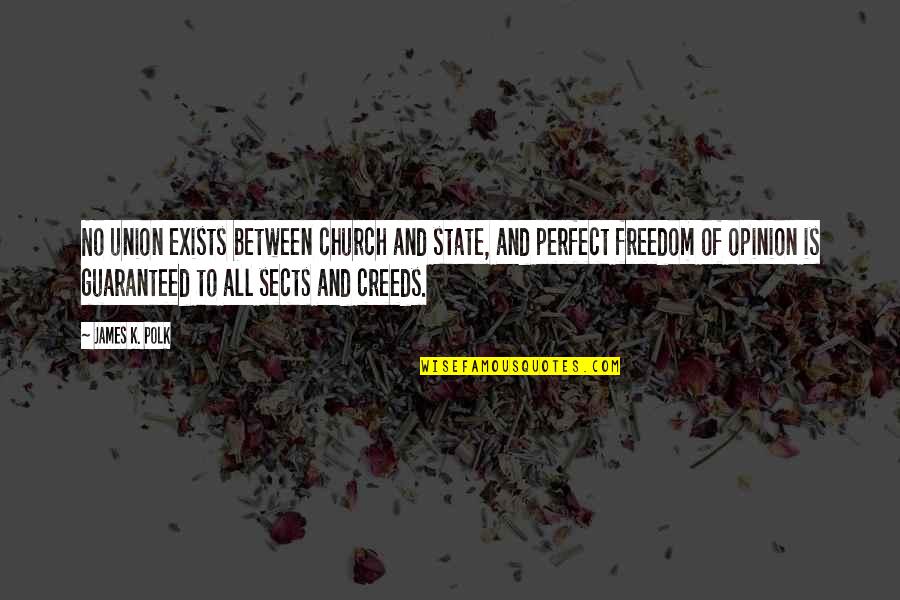 No union exists between church and state, and perfect freedom of opinion is guaranteed to all sects and creeds.
—
James K. Polk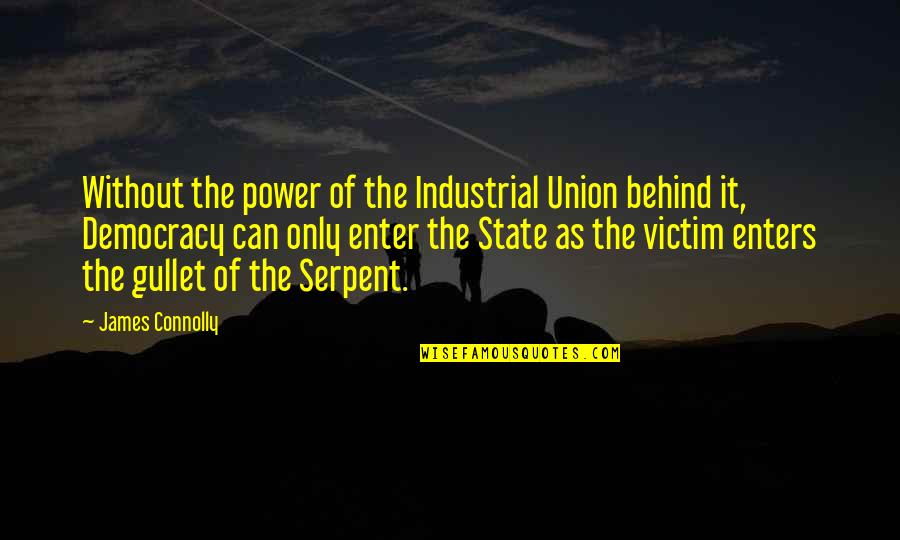 Without the power of the Industrial Union behind it, Democracy can only enter the State as the victim enters the gullet of the Serpent.
—
James Connolly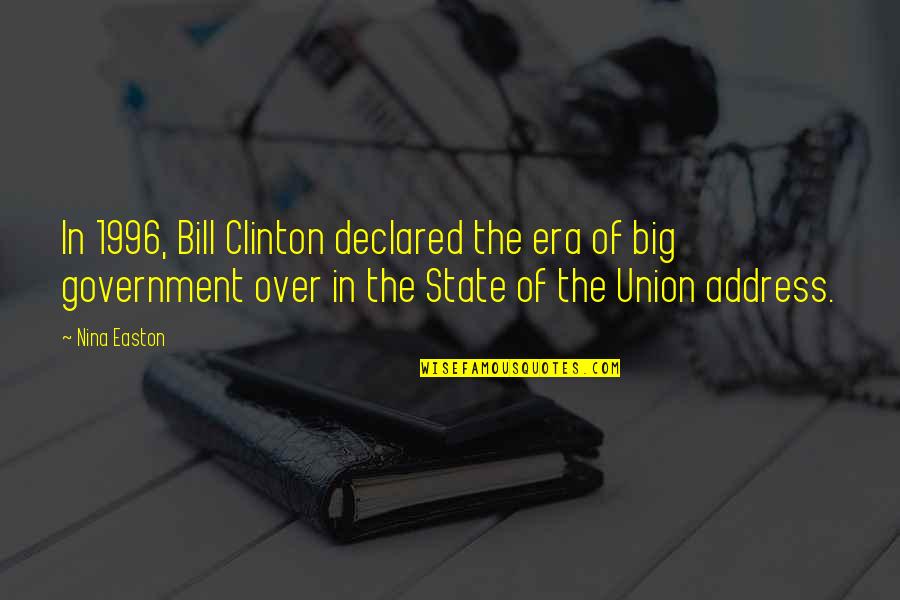 In 1996, Bill Clinton declared the era of big government over in the State of the Union address. —
Nina Easton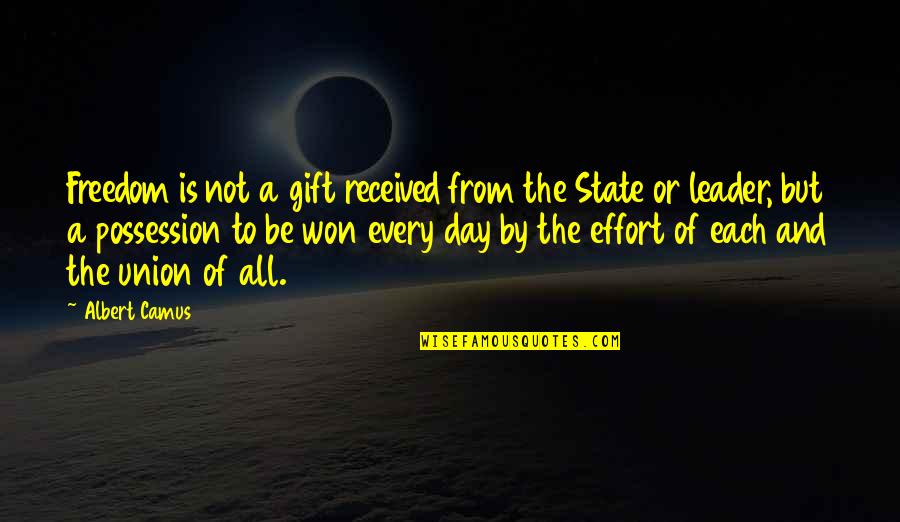 Freedom is not a gift received from the State or leader, but a possession to be won every day by the effort of each and the union of all. —
Albert Camus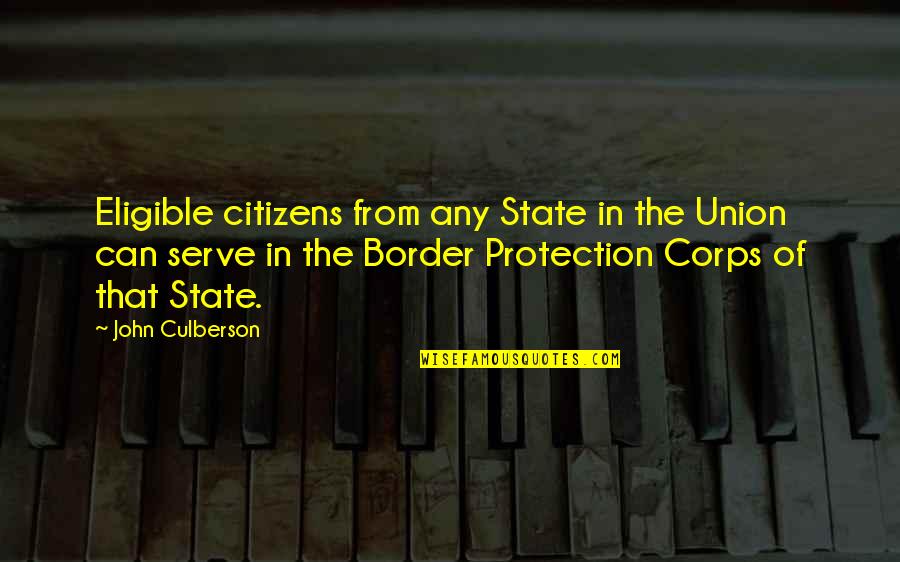 Eligible citizens from any State in the Union can serve in the Border Protection Corps of that State. —
John Culberson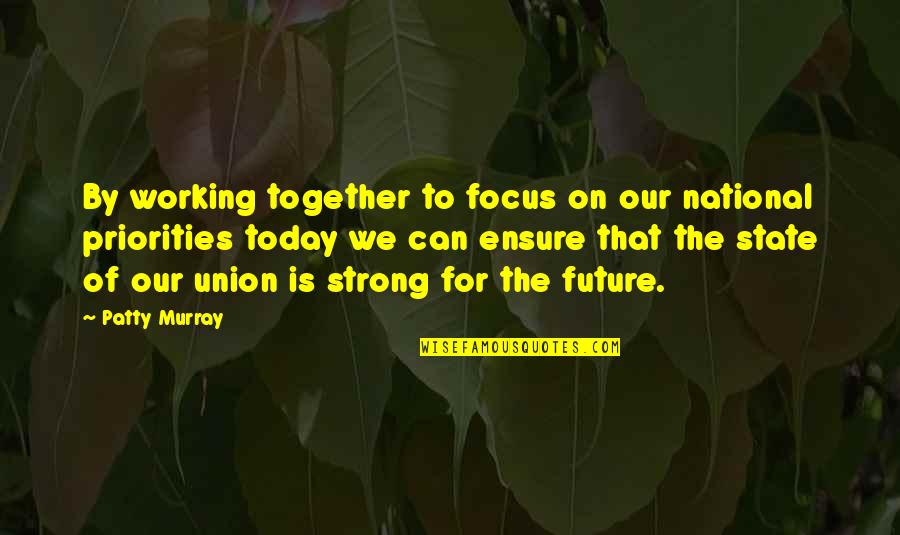 By working together to focus on our national priorities today we can ensure that the state of our union is strong for the future. —
Patty Murray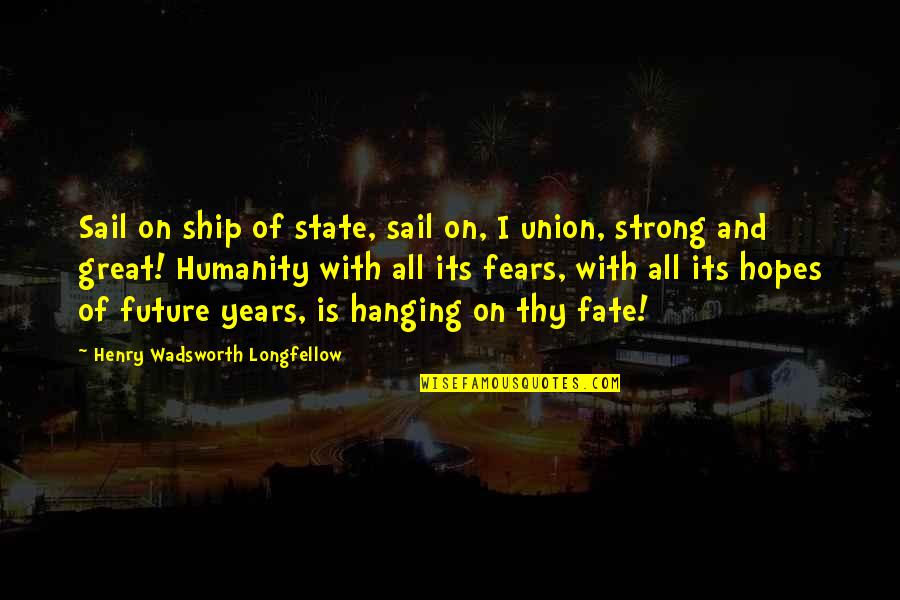 Sail on ship of state, sail on, I union, strong and great! Humanity with all its fears, with all its hopes of future years, is hanging on thy fate! —
Henry Wadsworth Longfellow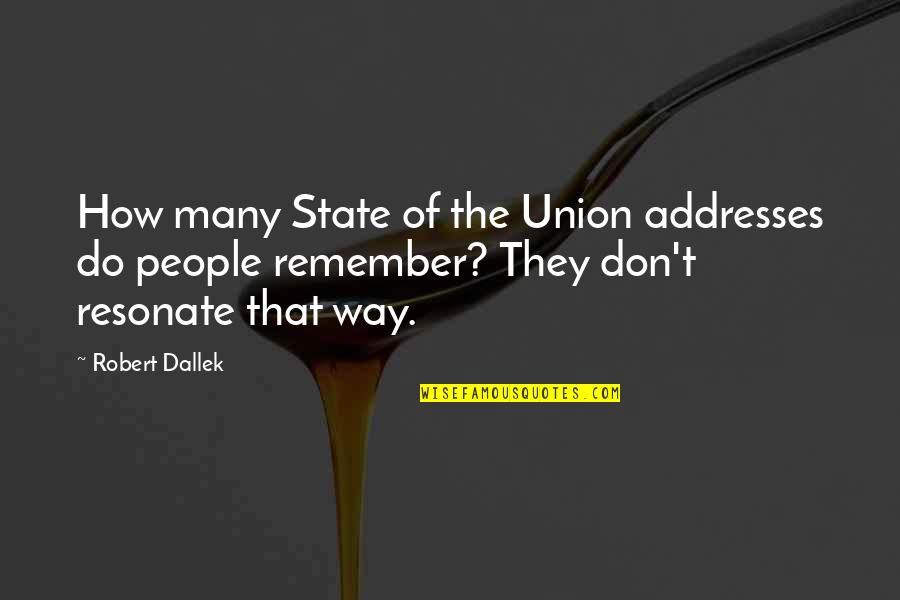 How many State of the Union addresses do people remember? They don't resonate that way. —
Robert Dallek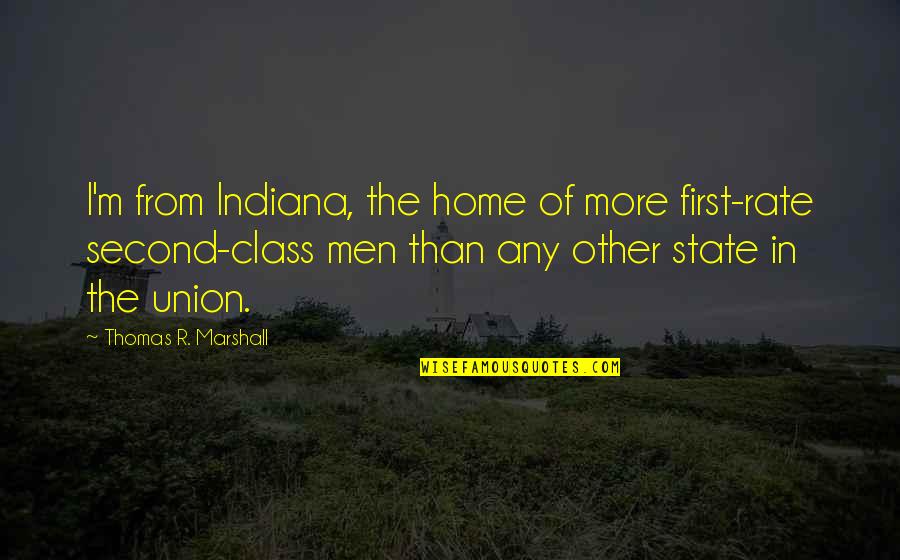 I'm from Indiana, the home of more first-rate second-class men than any other state in the union. —
Thomas R. Marshall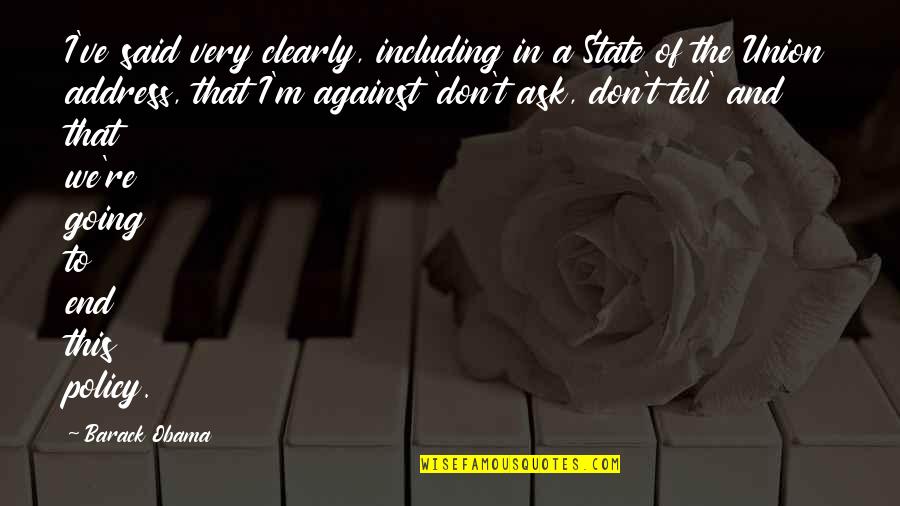 I've said very clearly, including in a State of the Union address, that I'm against 'don't ask, don't tell' and that we're going to end this policy. —
Barack Obama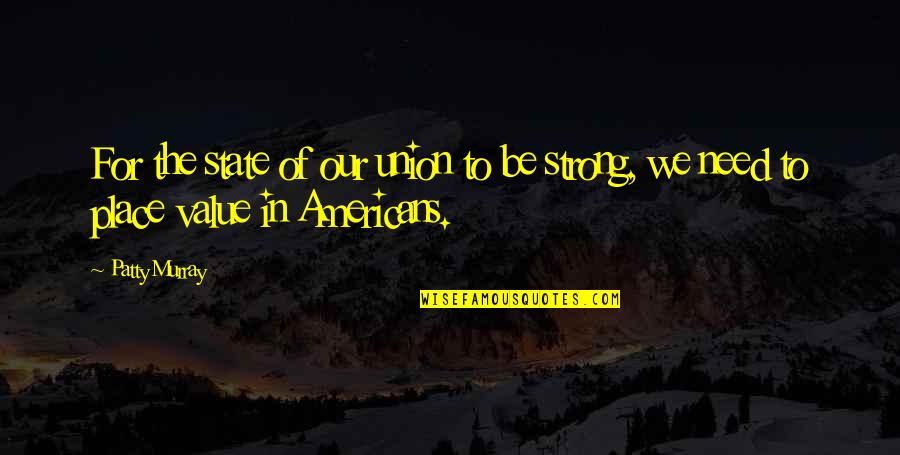 For the state of our union to be strong, we need to place value in Americans. —
Patty Murray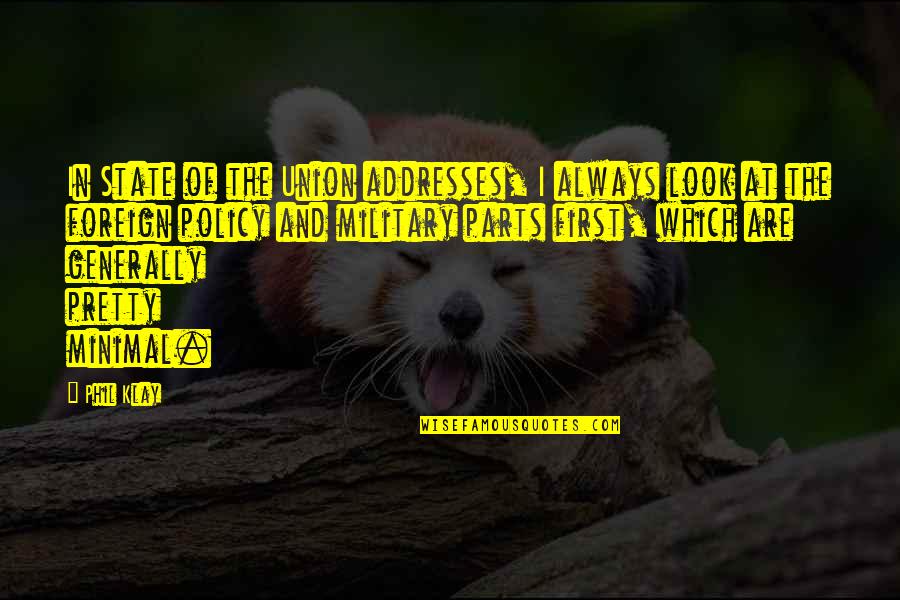 In State of the Union addresses, I always look at the foreign policy and military parts first, which are generally pretty minimal. —
Phil Klay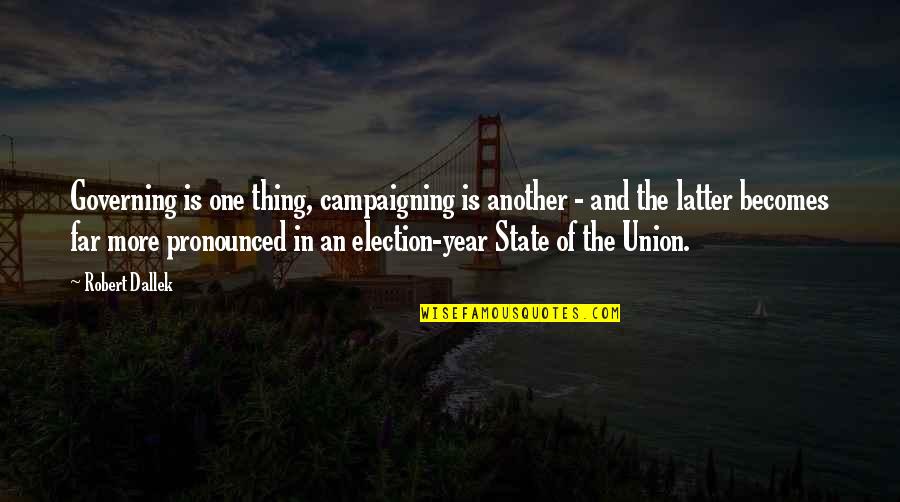 Governing is one thing, campaigning is another - and the latter becomes far more pronounced in an election-year State of the Union. —
Robert Dallek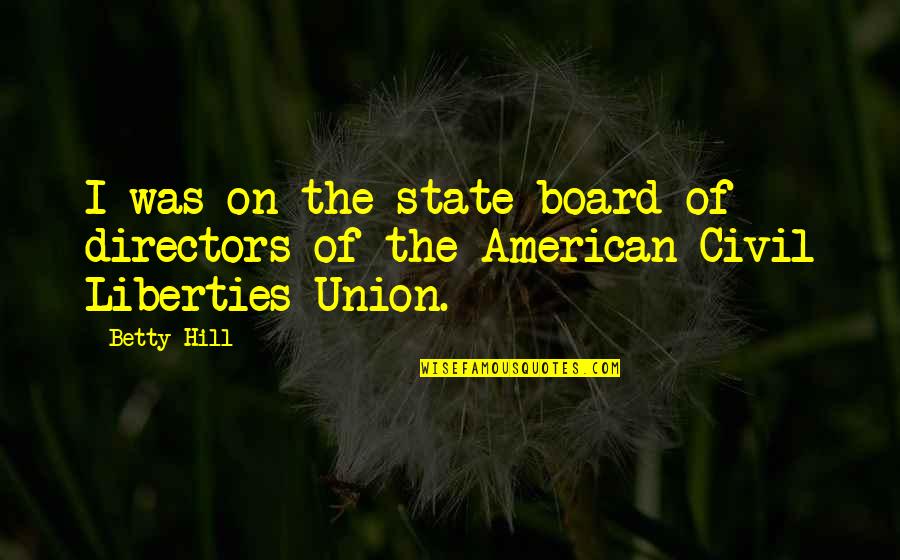 I was on the state board of directors of the American Civil Liberties Union. —
Betty Hill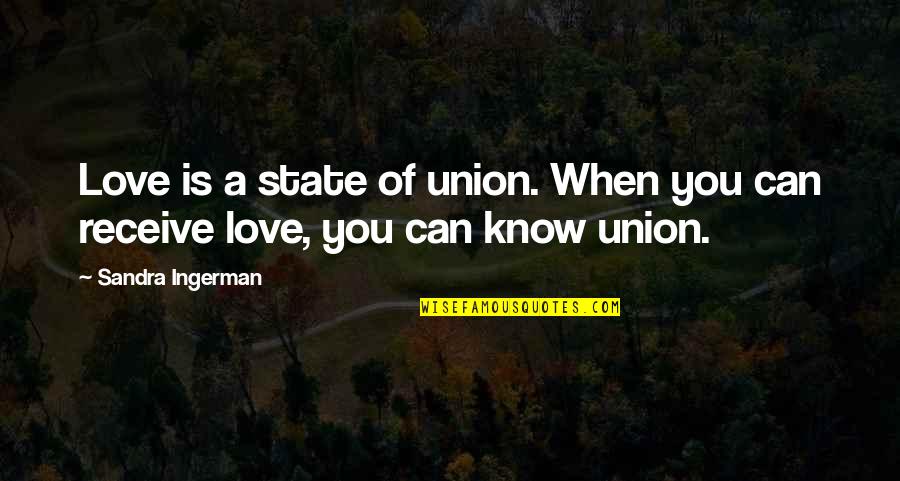 Love is a
state of union
. When you can receive love, you can know union. —
Sandra Ingerman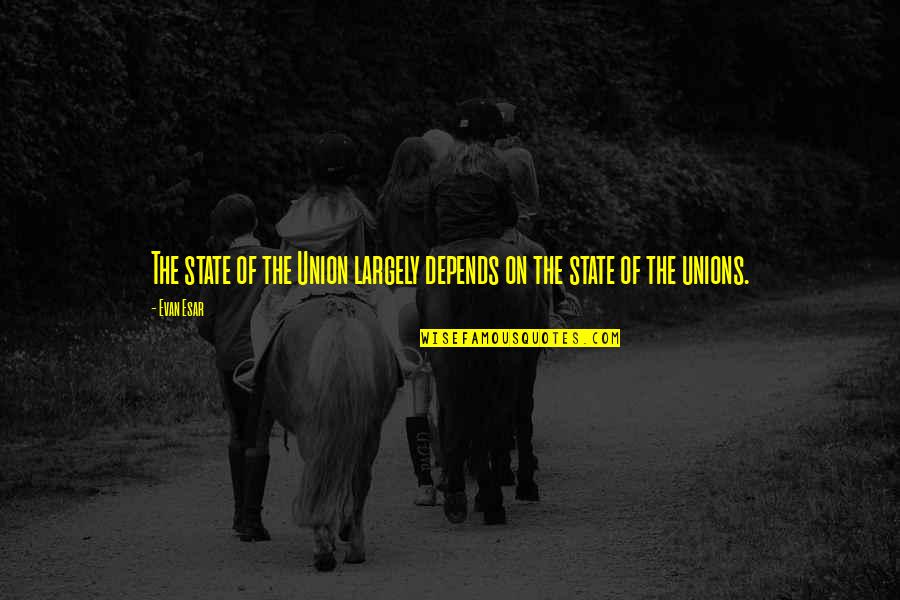 The state of the Union largely depends on the state of the unions. —
Evan Esar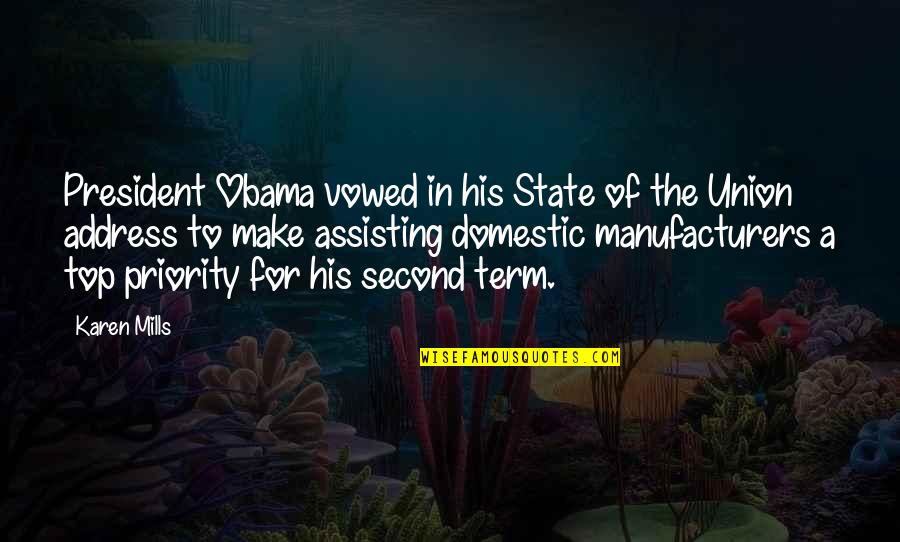 President Obama vowed in his State of the Union address to make assisting domestic manufacturers a top priority for his second term. —
Karen Mills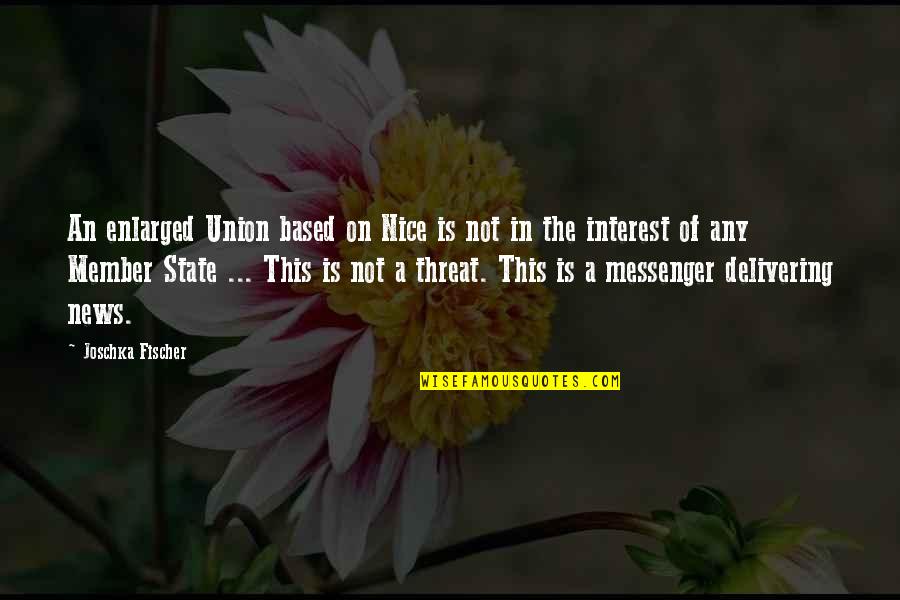 An enlarged Union based on Nice is not in the interest of any Member State ... This is not a threat. This is a messenger delivering news. —
Joschka Fischer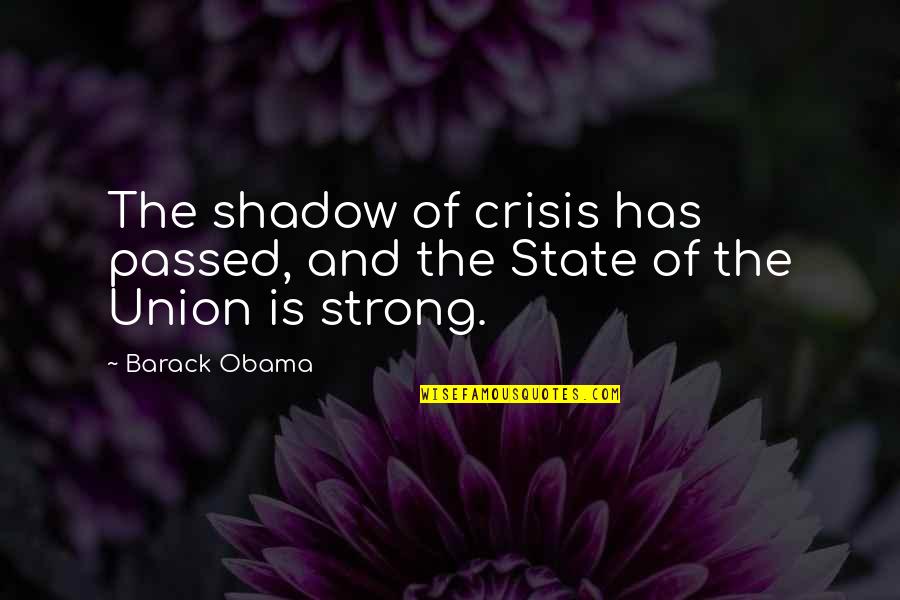 The shadow of crisis has passed, and the State of the Union is strong. —
Barack Obama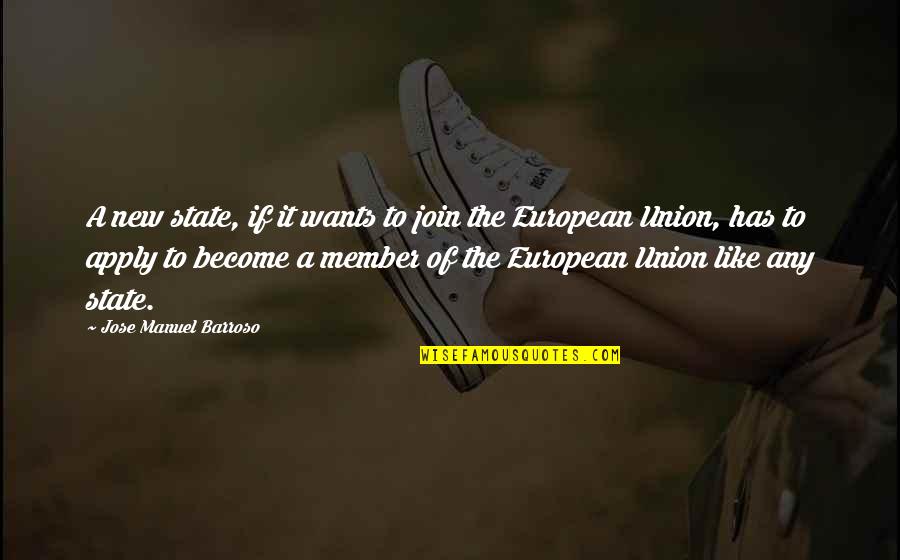 A new state, if it wants to join the European Union, has to apply to become a member of the European Union like any state. —
Jose Manuel Barroso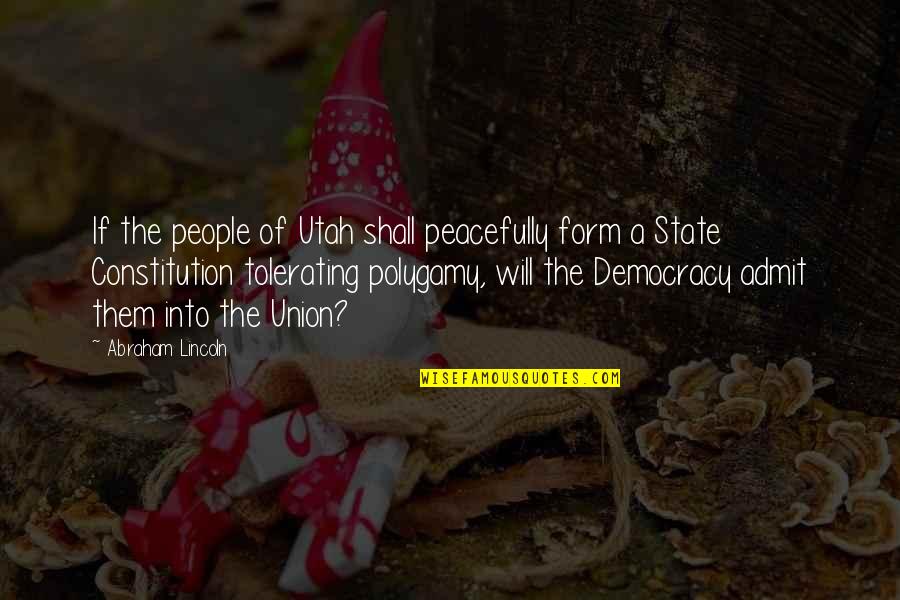 If the people of Utah shall peacefully form a State Constitution tolerating polygamy, will the Democracy admit them into the Union? —
Abraham Lincoln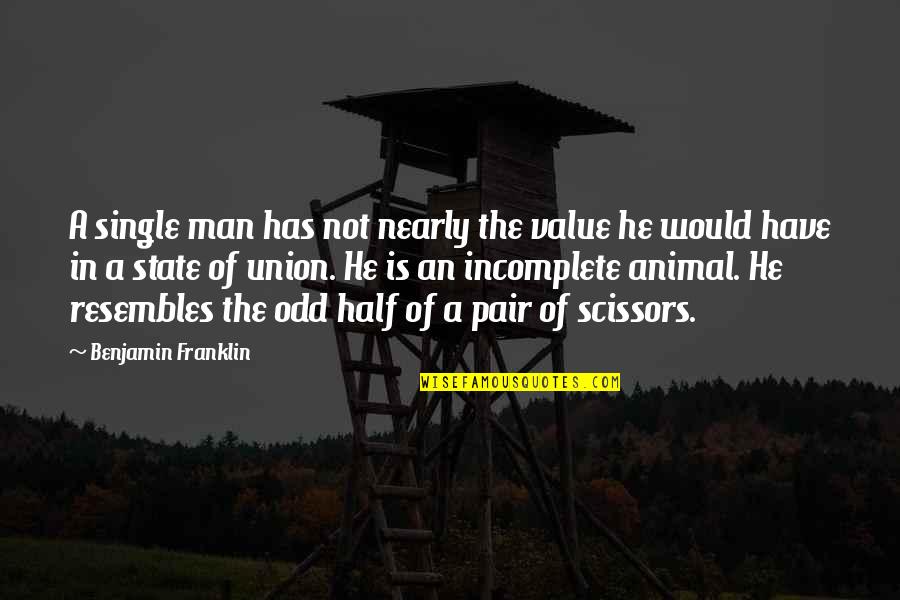 A single man has not nearly the value he would have in a
state of union
. He is an incomplete animal. He resembles the odd half of a pair of scissors. —
Benjamin Franklin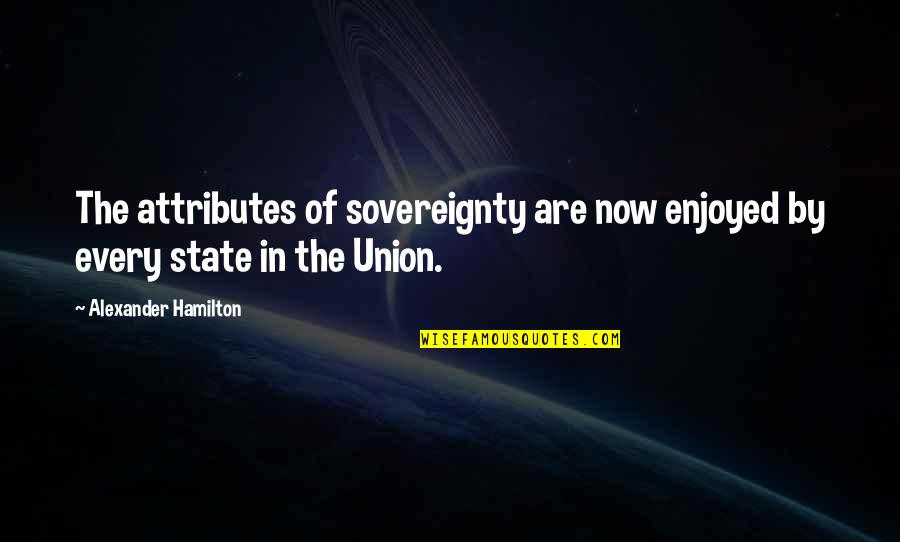 The attributes of sovereignty are now enjoyed by every state in the Union. —
Alexander Hamilton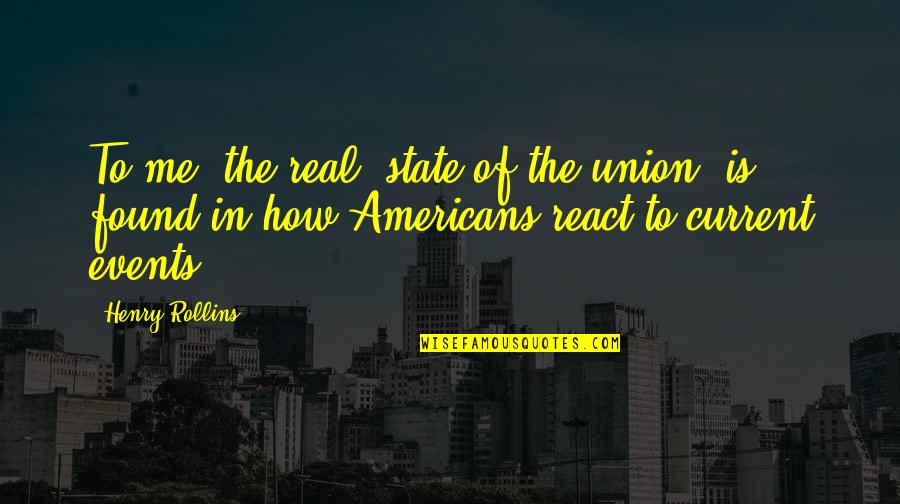 To me, the real 'state of the union' is found in how Americans react to current events. —
Henry Rollins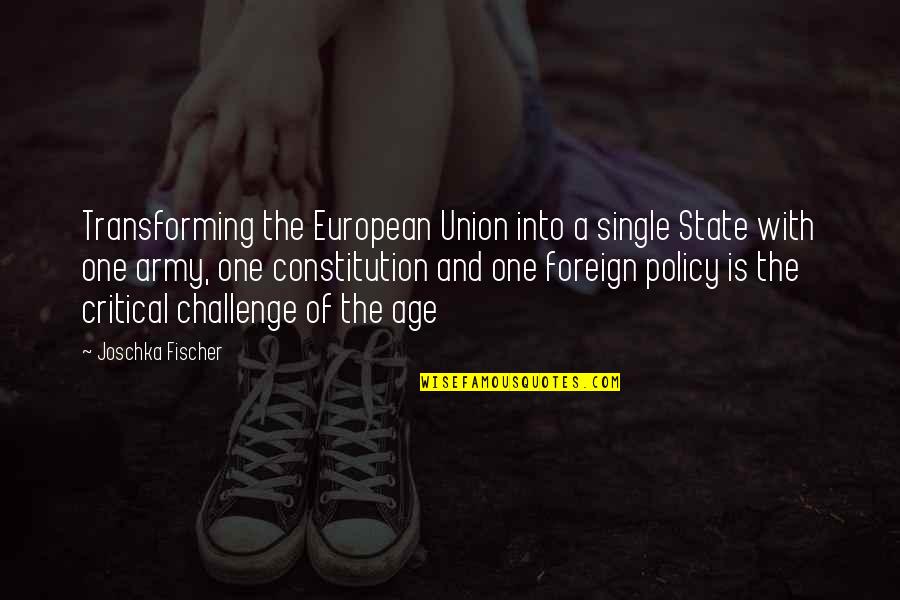 Transforming the European Union into a single State with one army, one constitution and one foreign policy is the critical challenge of the age —
Joschka Fischer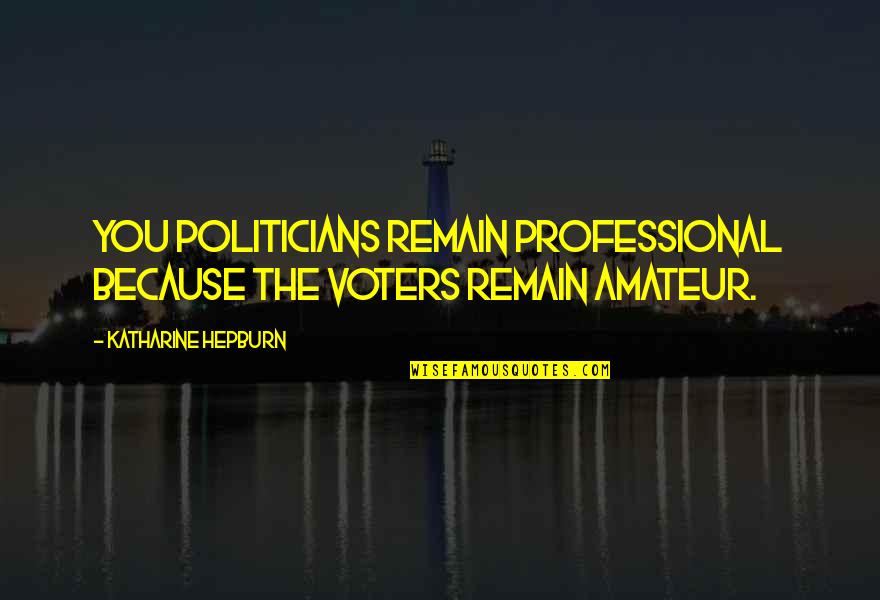 You politicians remain professional because the voters remain amateur. —
Katharine Hepburn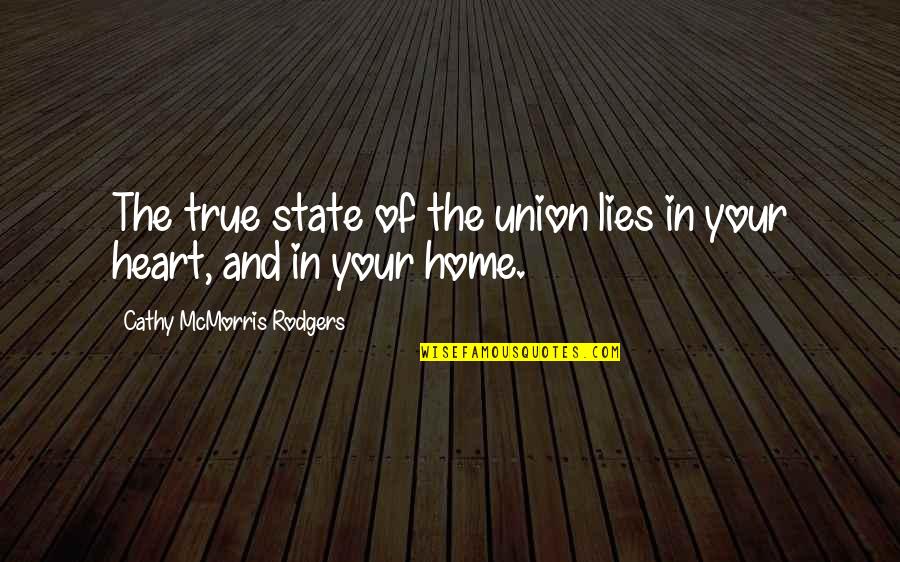 The true state of the union lies in your heart, and in your home. —
Cathy McMorris Rodgers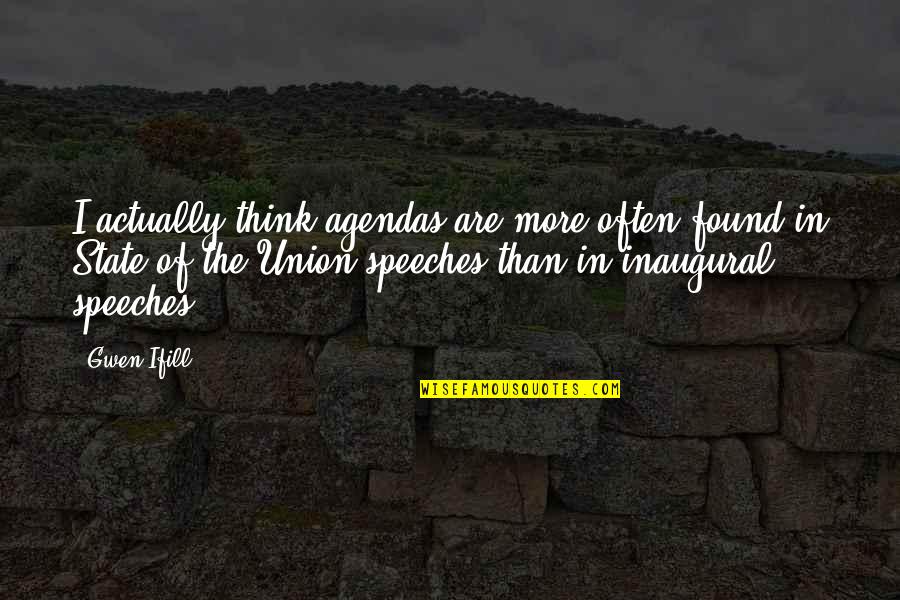 I actually think agendas are more often found in State of the Union speeches than in inaugural speeches. —
Gwen Ifill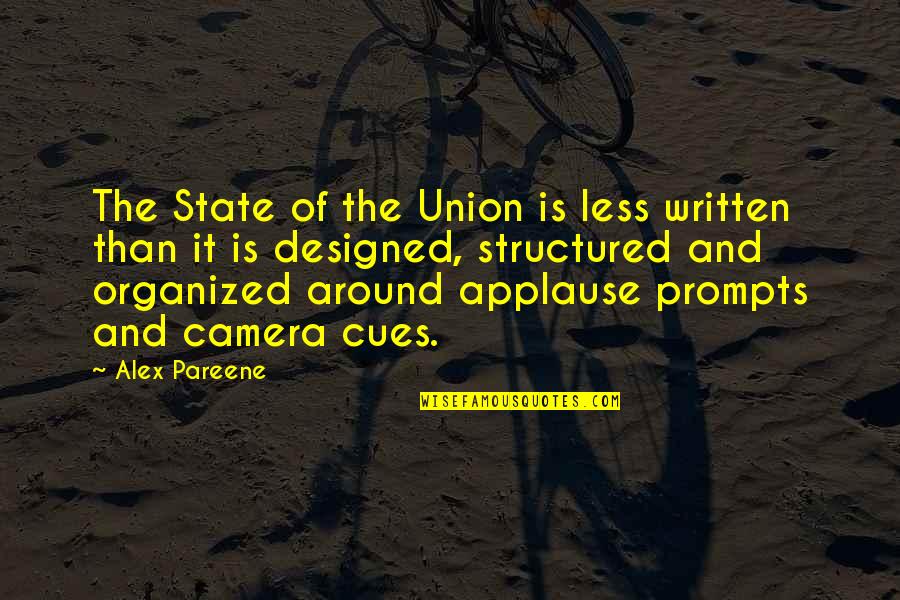 The State of the Union is less written than it is designed, structured and organized around applause prompts and camera cues. —
Alex Pareene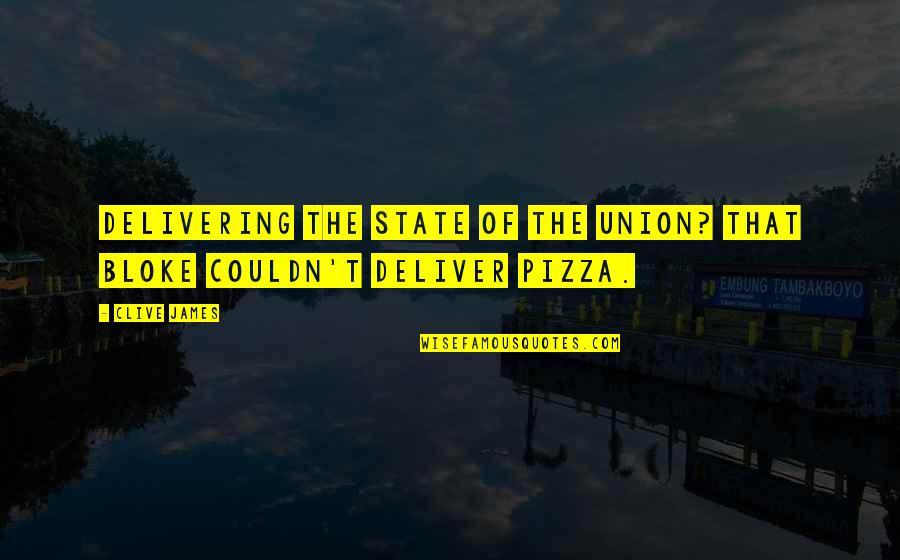 Delivering the State of the Union? That bloke couldn't deliver pizza. —
Clive James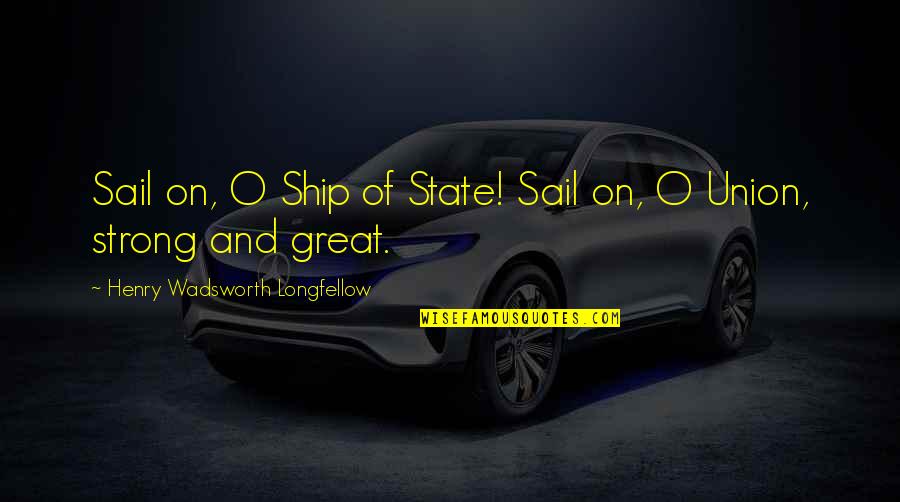 Sail on, O Ship of State! Sail on, O Union, strong and great. —
Henry Wadsworth Longfellow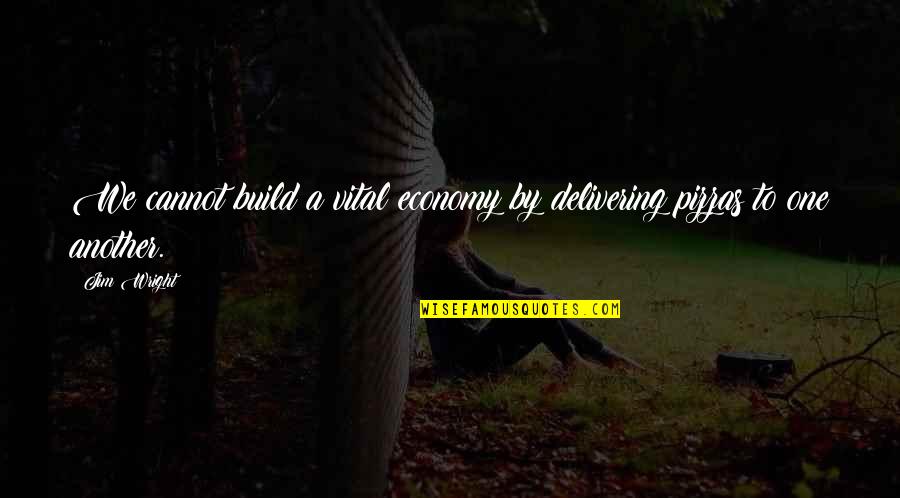 We cannot build a vital economy by delivering pizzas to one another. —
Jim Wright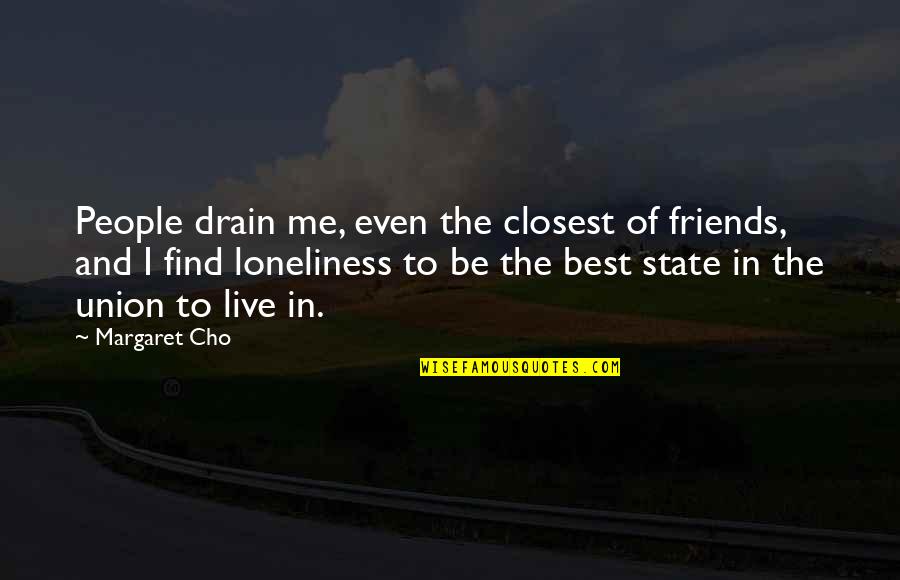 People drain me, even the closest of friends, and I find loneliness to be the best state in the union to live in. —
Margaret Cho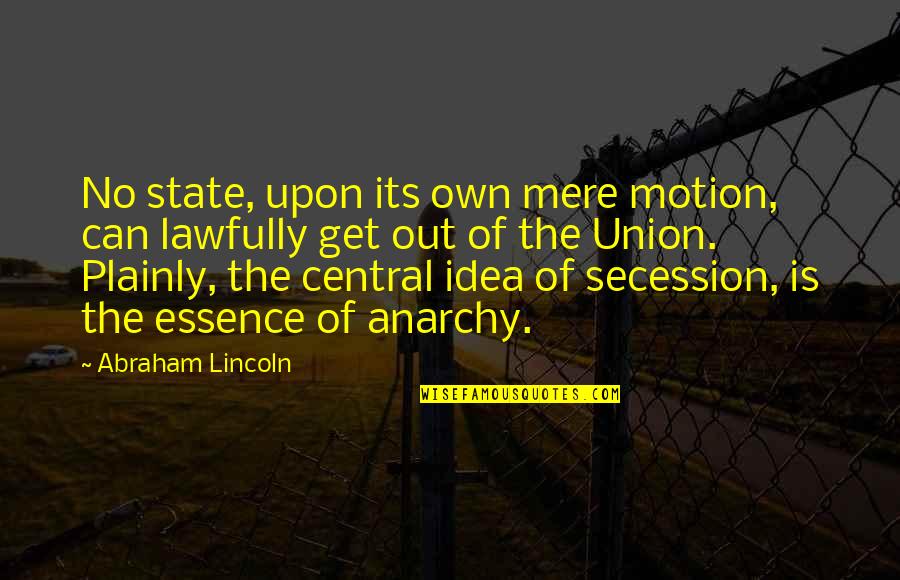 No state, upon its own mere motion, can lawfully get out of the Union. Plainly, the central idea of secession, is the essence of anarchy. —
Abraham Lincoln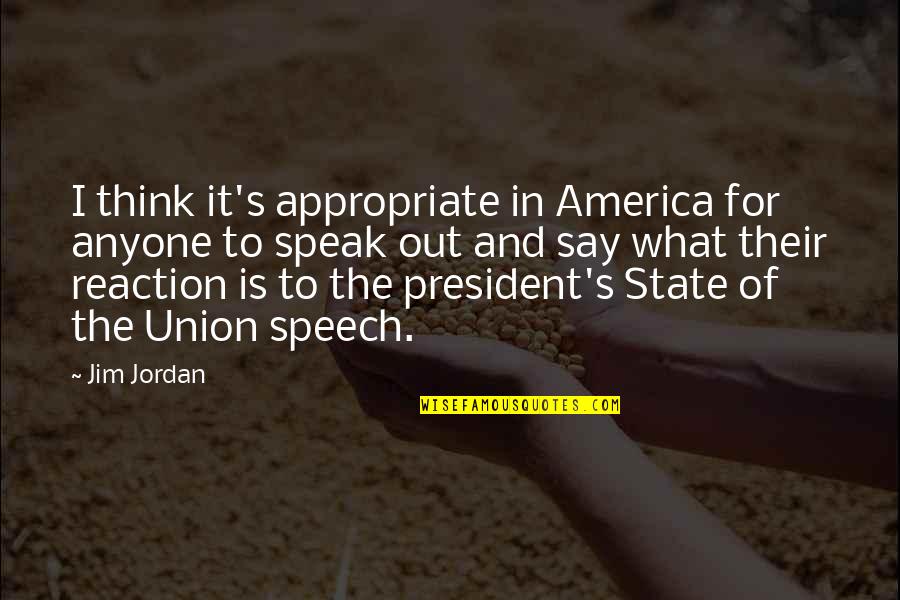 I think it's appropriate in America for anyone to speak out and say what their reaction is to the president's State of the Union speech. —
Jim Jordan