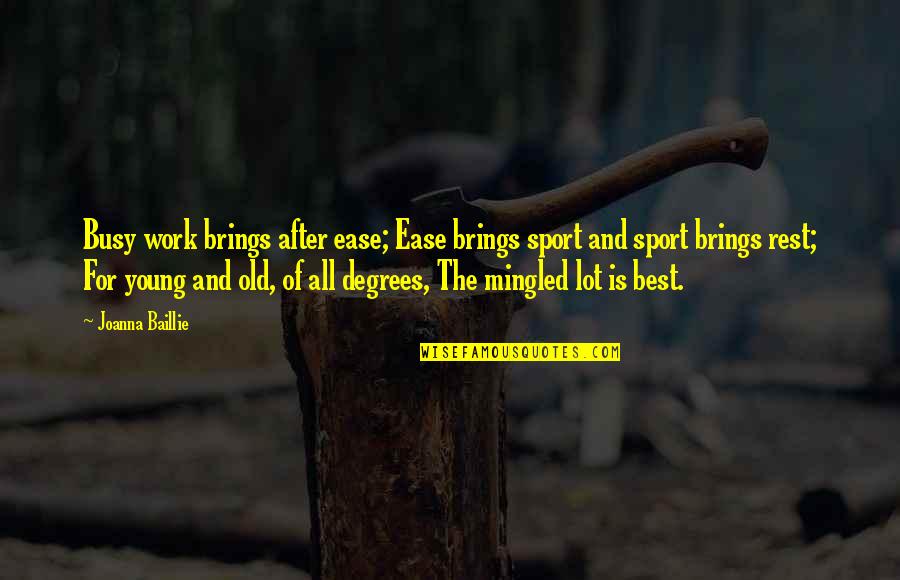 Busy work brings after ease; Ease brings sport and sport brings rest; For young and old, of all degrees, The mingled lot is best.
—
Joanna Baillie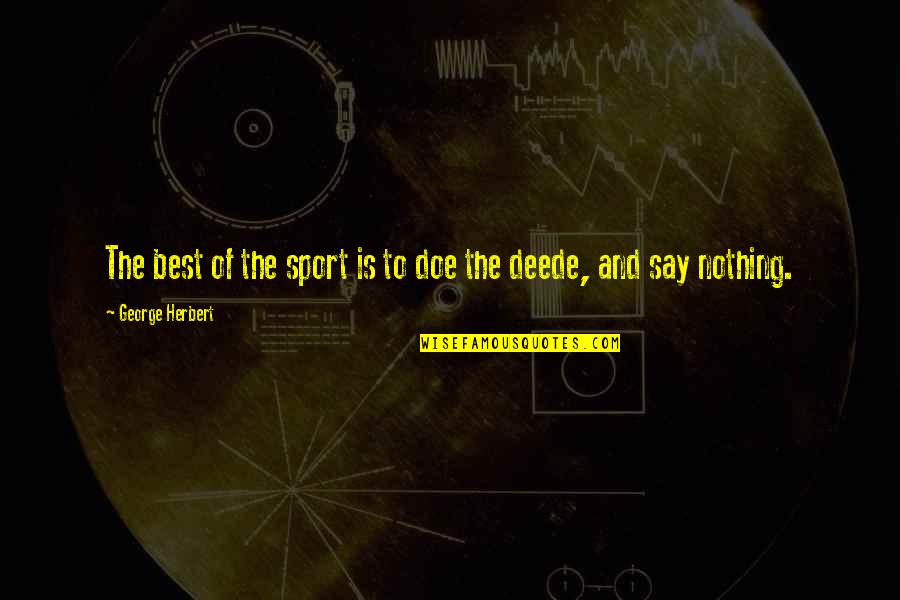 The best of the sport is to doe the deede, and say nothing.
—
George Herbert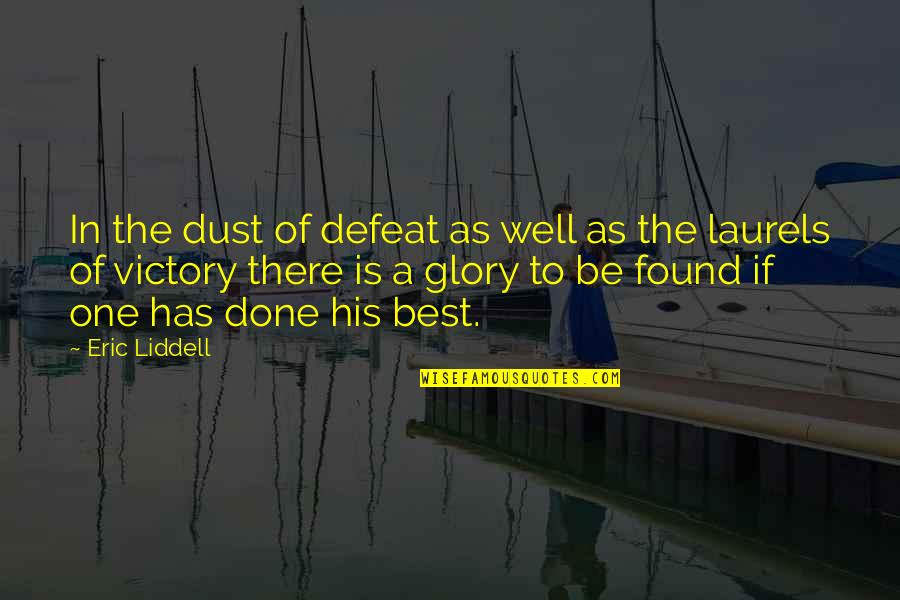 In the dust of defeat as well as the laurels of victory there is a glory to be found if one has done his best.
—
Eric Liddell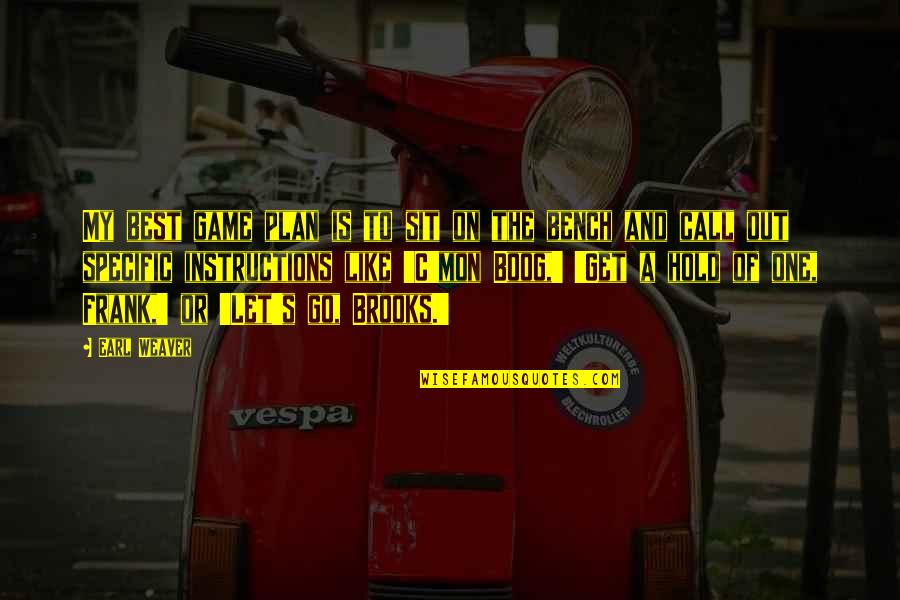 My best game plan is to sit on the bench and call out specific instructions like 'C'mon Boog,' 'Get a hold of one, Frank,' or 'Let's go, Brooks.'
—
Earl Weaver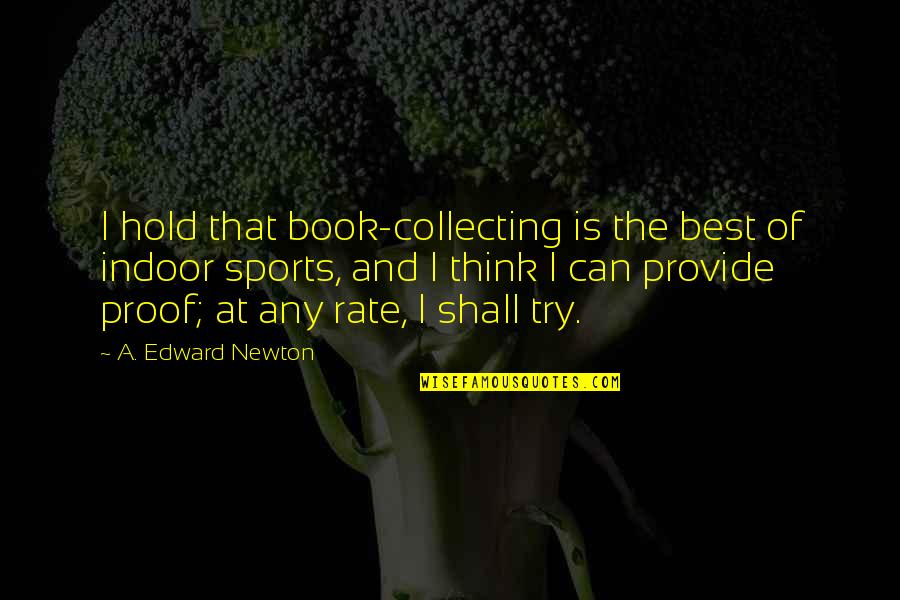 I hold that book-collecting is the best of indoor sports, and I think I can provide proof; at any rate, I shall try.
—
A. Edward Newton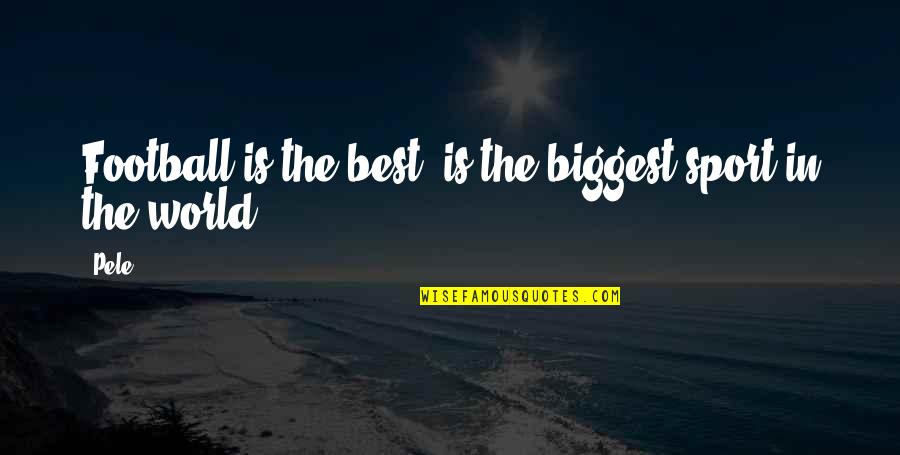 Football is the best, is the biggest sport in the world.
—
Pele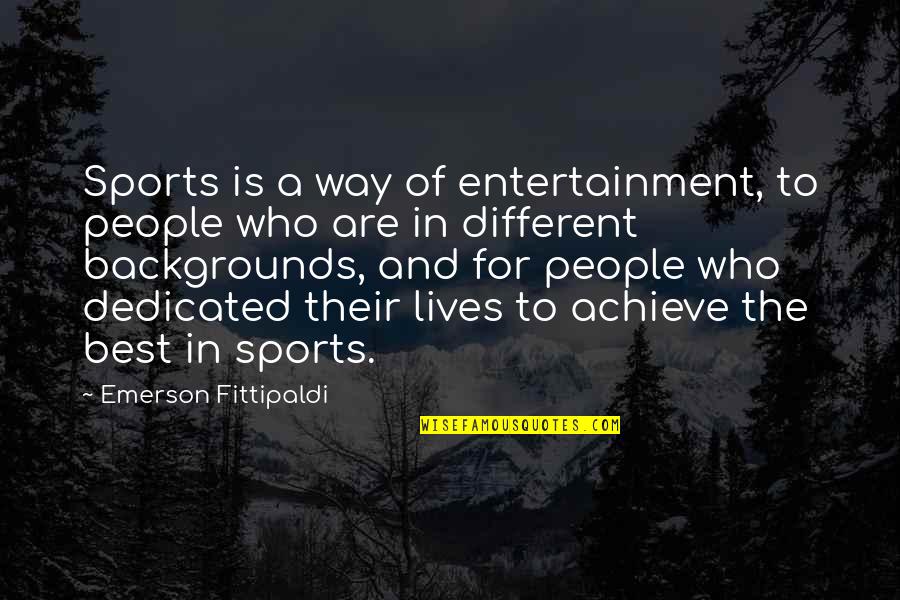 Sports is a way of entertainment, to people who are in different backgrounds, and for people who dedicated their lives to achieve the best in sports.
—
Emerson Fittipaldi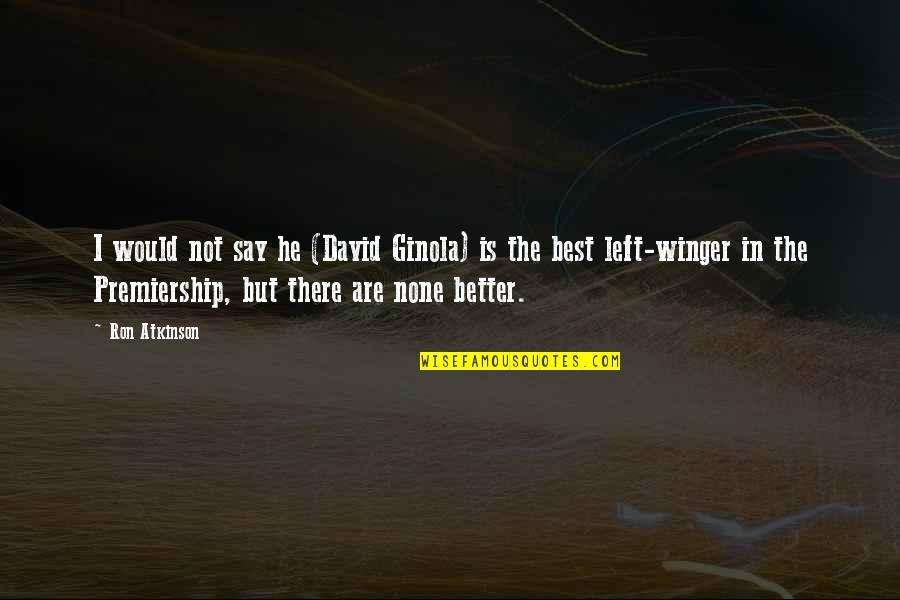 I would not say he (David Ginola) is the best left-winger in the Premiership, but there are none better.
—
Ron Atkinson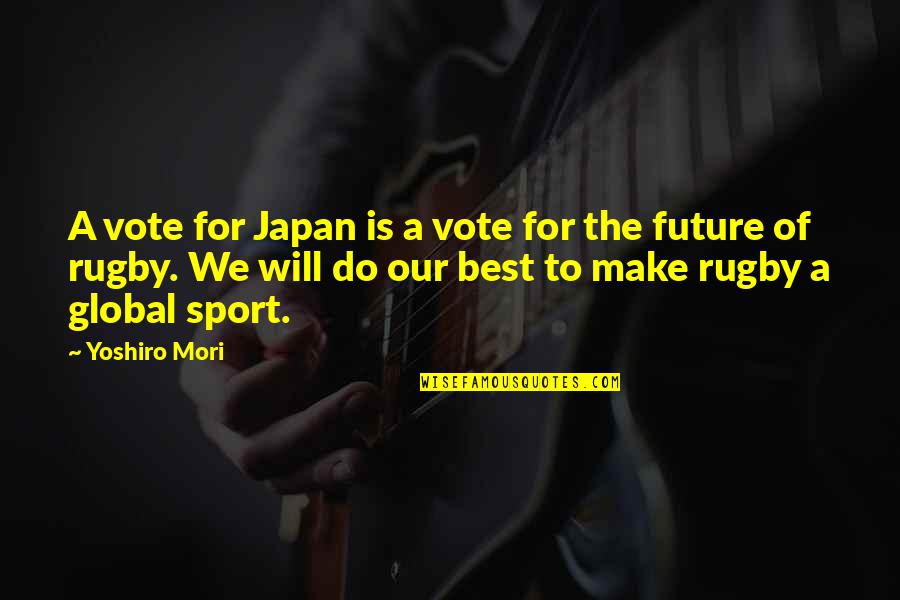 A vote for Japan is a vote for the future of rugby. We will do our best to make rugby a global sport.
—
Yoshiro Mori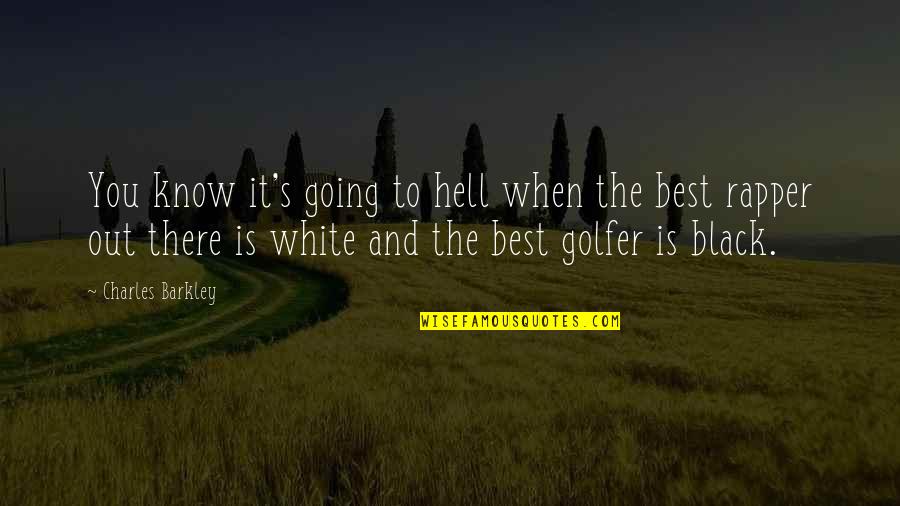 You know it's going to hell when the best rapper out there is white and the best golfer is black.
—
Charles Barkley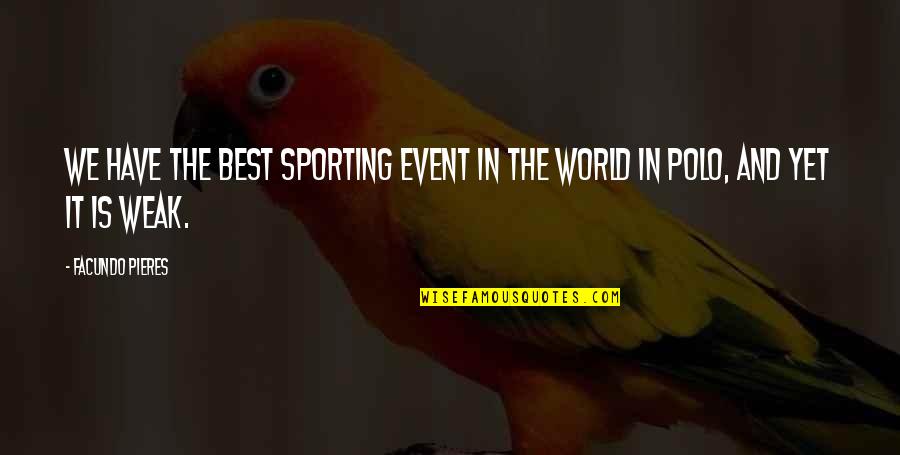 We have the best sporting event in the world in polo, and yet it is weak.
—
Facundo Pieres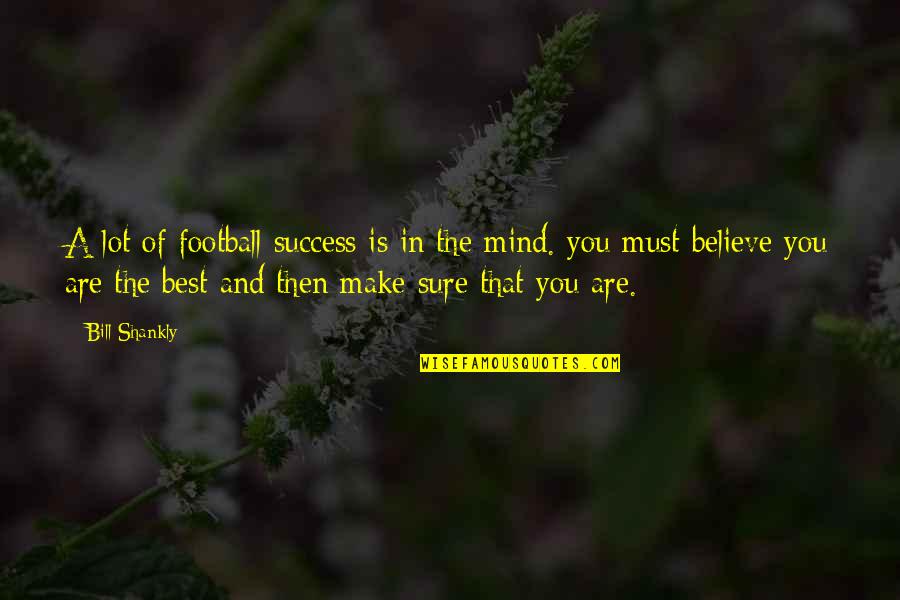 A lot of football success is in the mind. you must believe you are the best and then make sure that you are.
—
Bill Shankly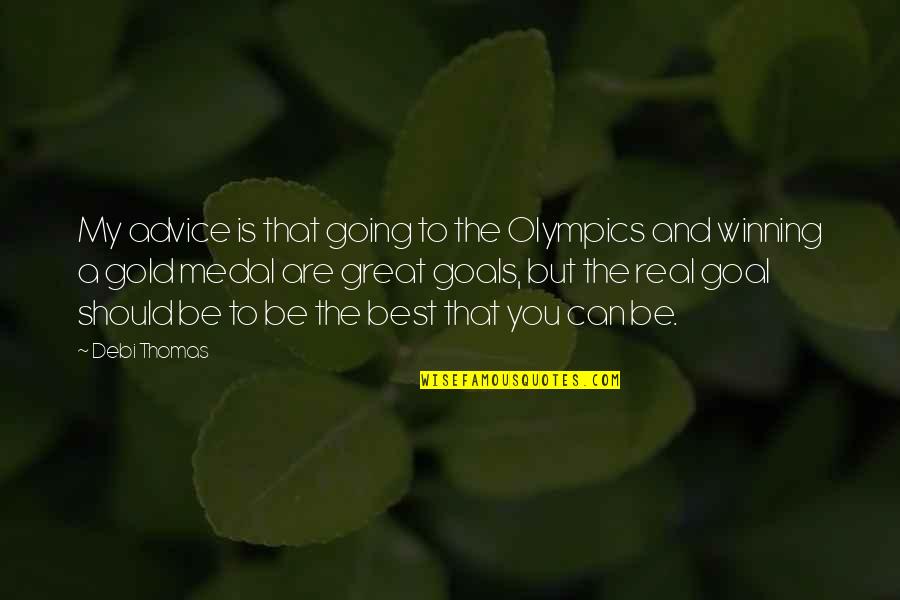 My advice is that going to the Olympics and winning a gold medal are great goals, but the real goal should be to be the best that you can be.
—
Debi Thomas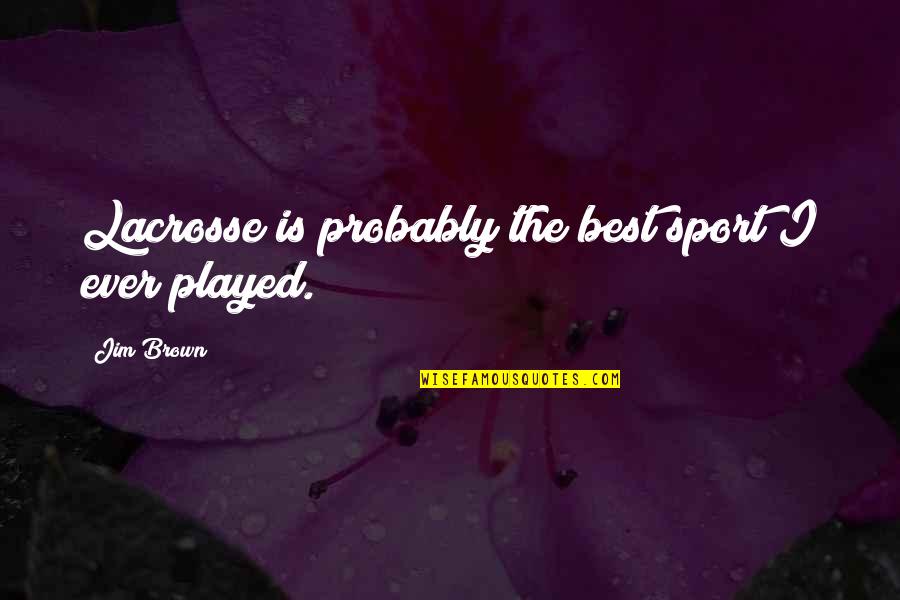 Lacrosse is probably the best sport I ever played.
—
Jim Brown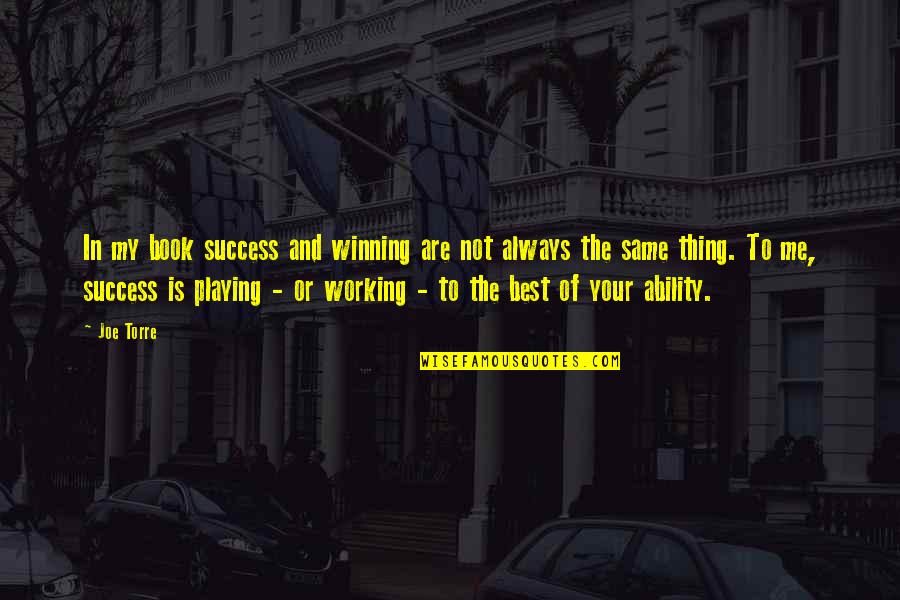 In my book success and winning are not always the same thing. To me, success is playing - or working - to the best of your ability.
—
Joe Torre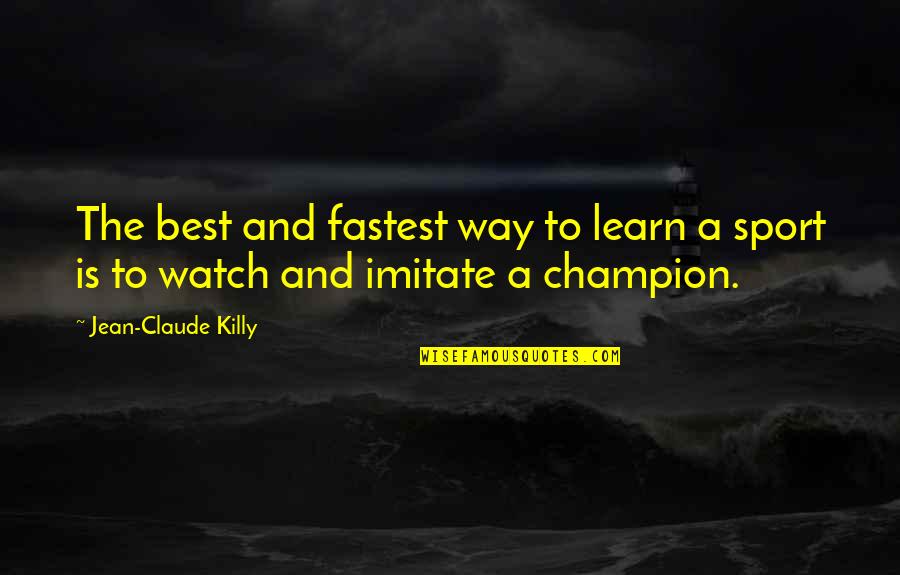 The best and fastest way to learn a sport is to watch and imitate a champion. —
Jean-Claude Killy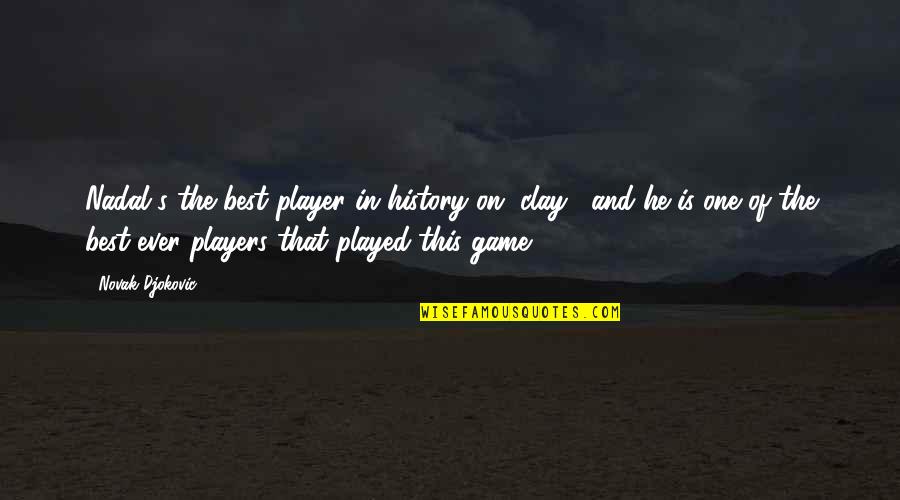 Nadal's the best player in history on [clay], and he is one of the best-ever players that played this game. —
Novak Djokovic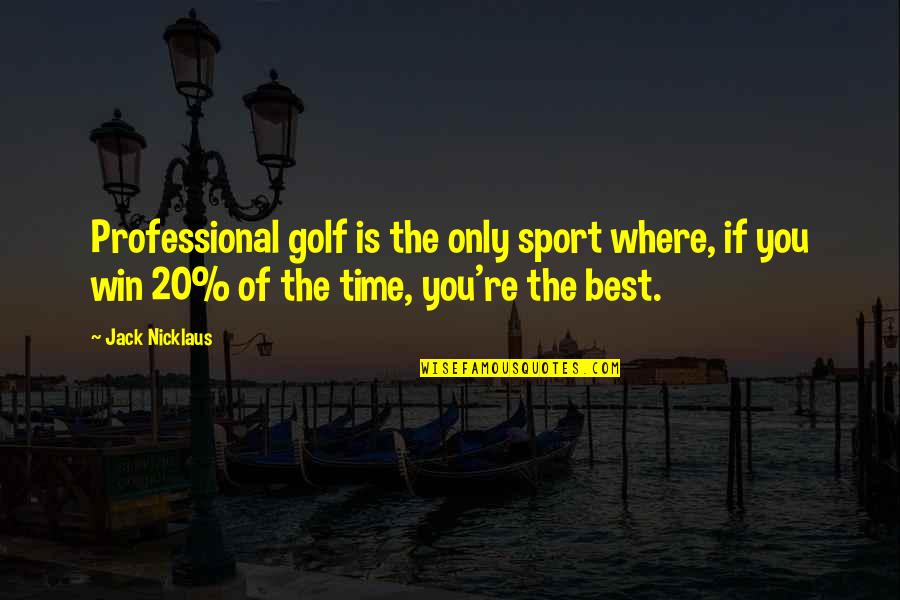 Professional golf is the only sport where, if you win 20% of the time, you're the best. —
Jack Nicklaus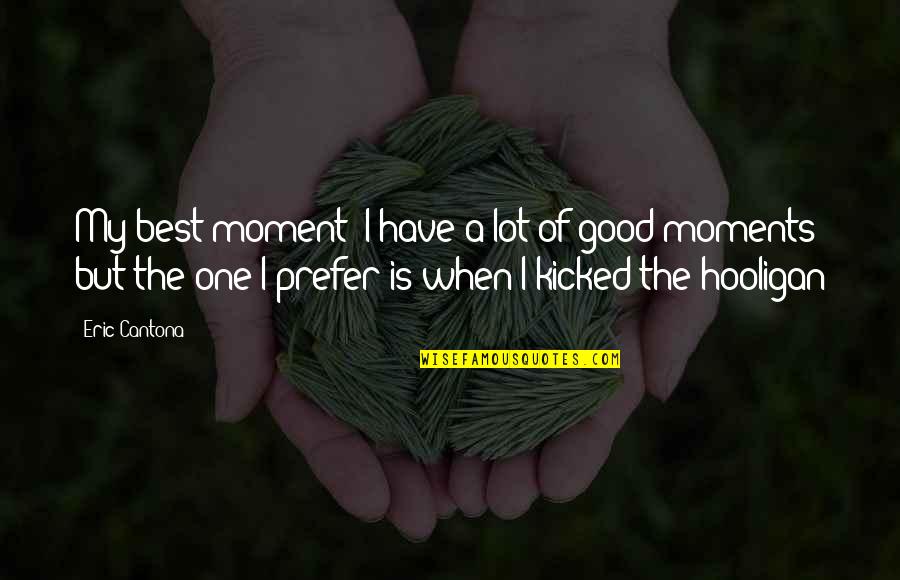 My best moment? I have a lot of good moments but the one I prefer is when I kicked the hooligan —
Eric Cantona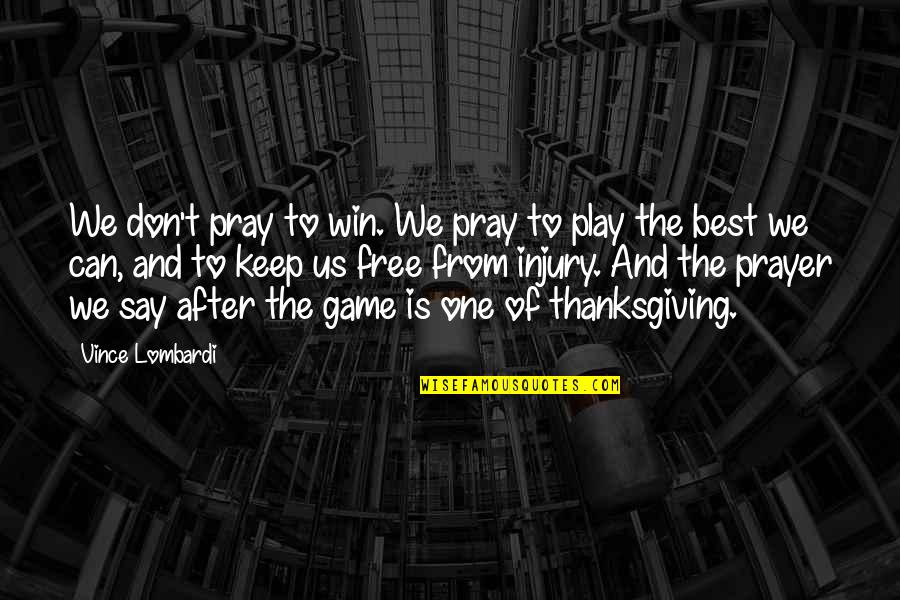 We don't pray to win. We pray to play the best we can, and to keep us free from injury. And the prayer we say after the game is one of thanksgiving. —
Vince Lombardi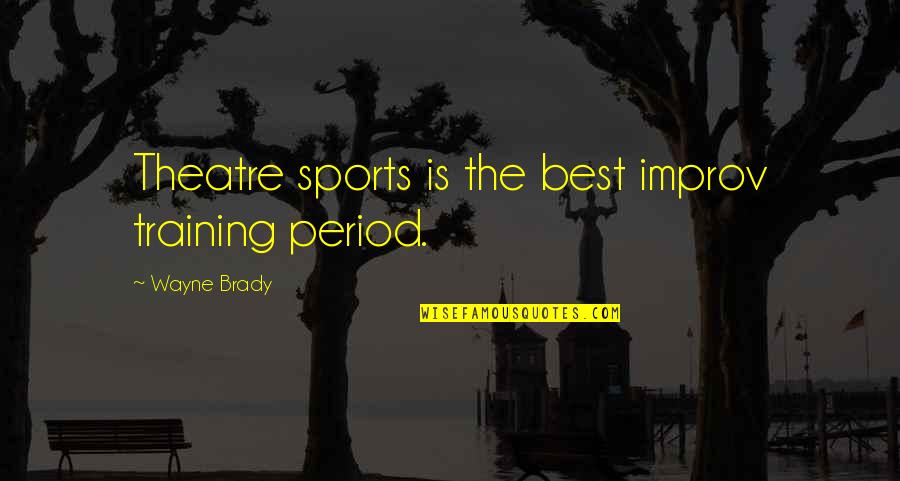 Theatre
sports is the best
improv training period. —
Wayne Brady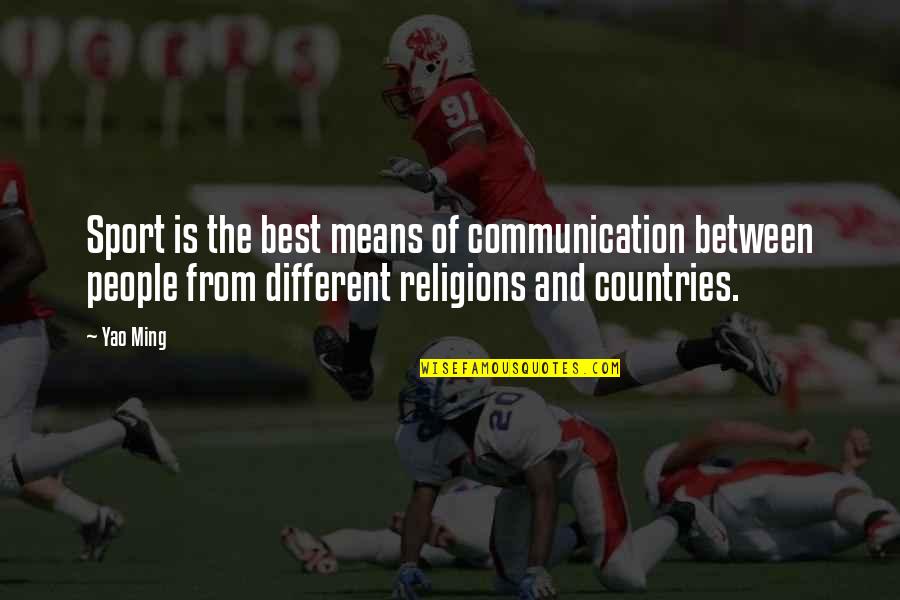 Sport is the best means of communication between people from different religions and countries. —
Yao Ming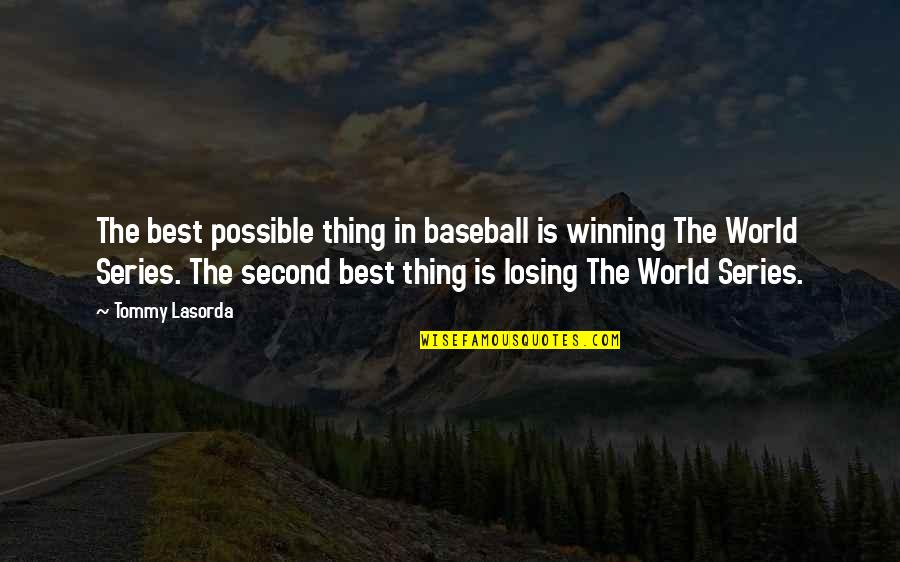 The best possible thing in baseball is winning The World Series. The second best thing is losing The World Series. —
Tommy Lasorda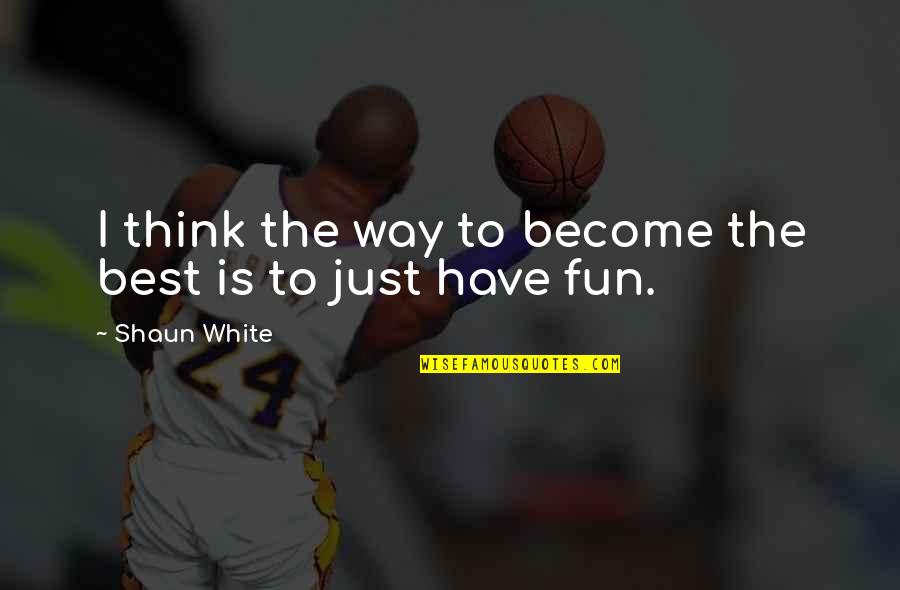 I think the way to become the best is to just have fun. —
Shaun White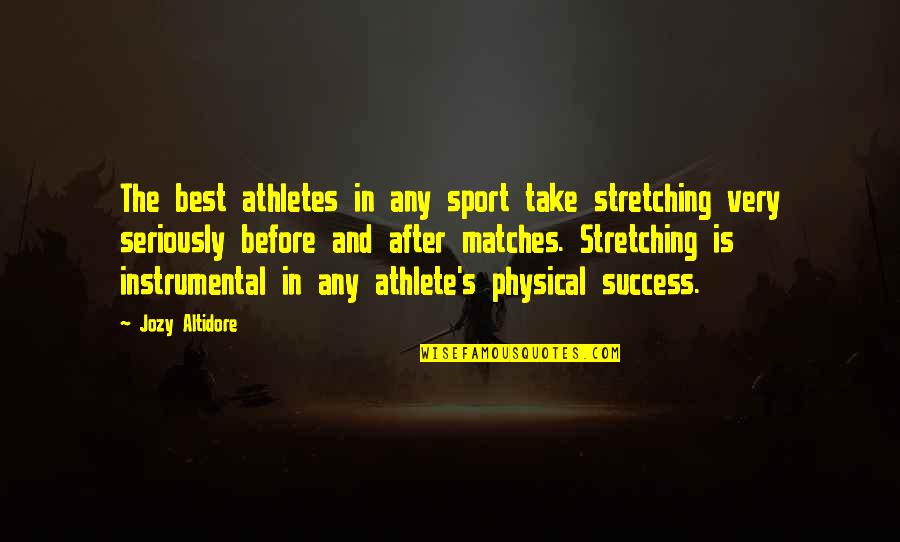 The best athletes in any sport take stretching very seriously before and after matches. Stretching is instrumental in any athlete's physical success. —
Jozy Altidore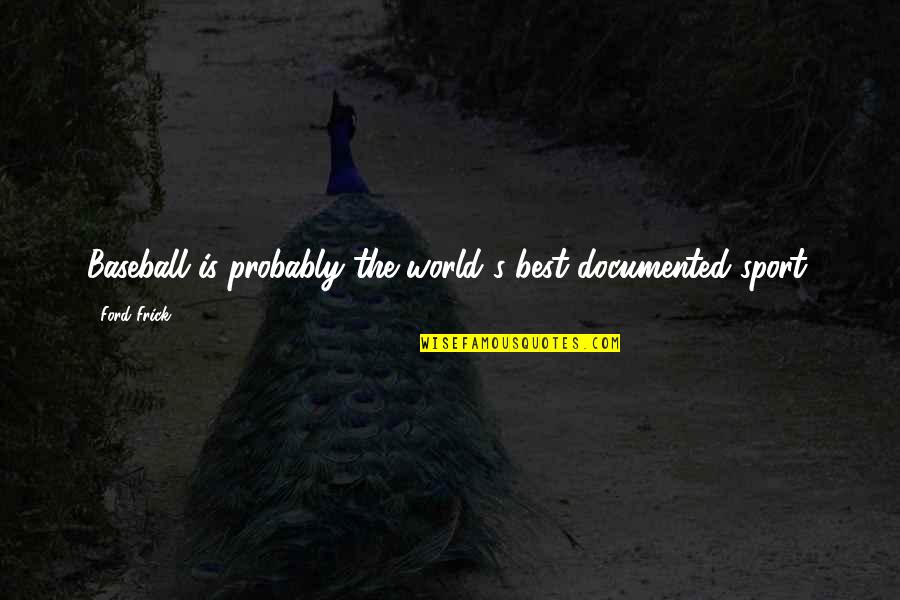 Baseball is probably the world's best documented sport. —
Ford Frick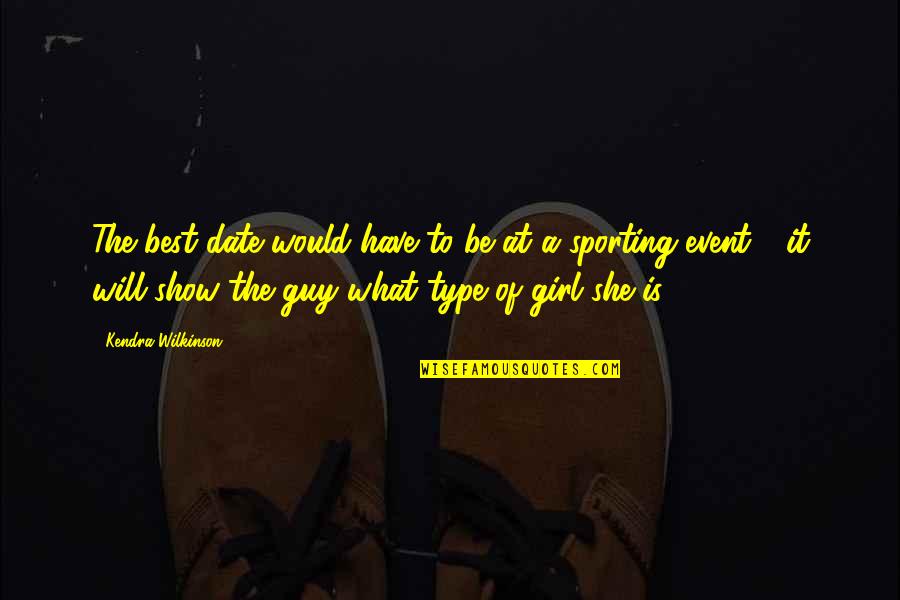 The best date would have to be at a sporting event - it will show the guy what type of girl she is. —
Kendra Wilkinson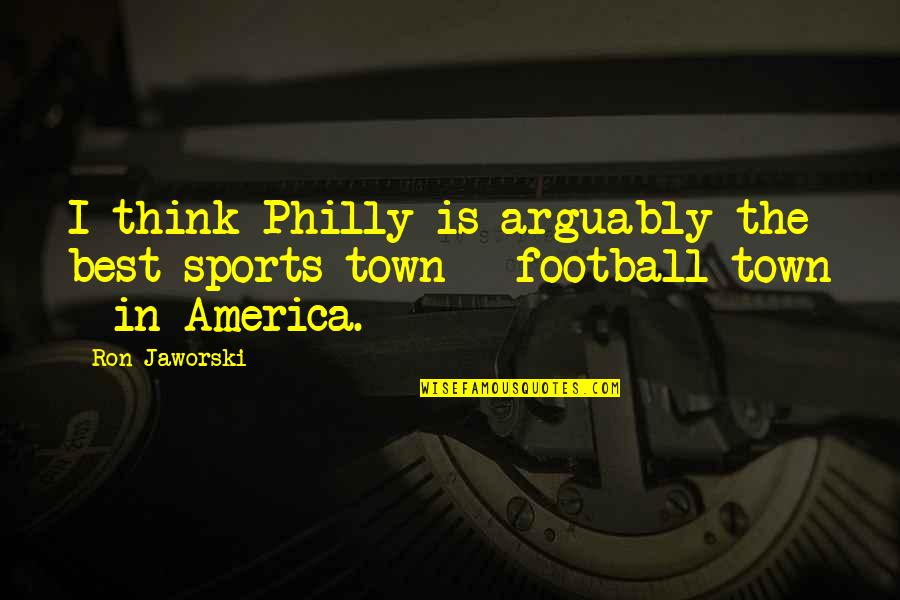 I think Philly is arguably the best sports town - football town - in America. —
Ron Jaworski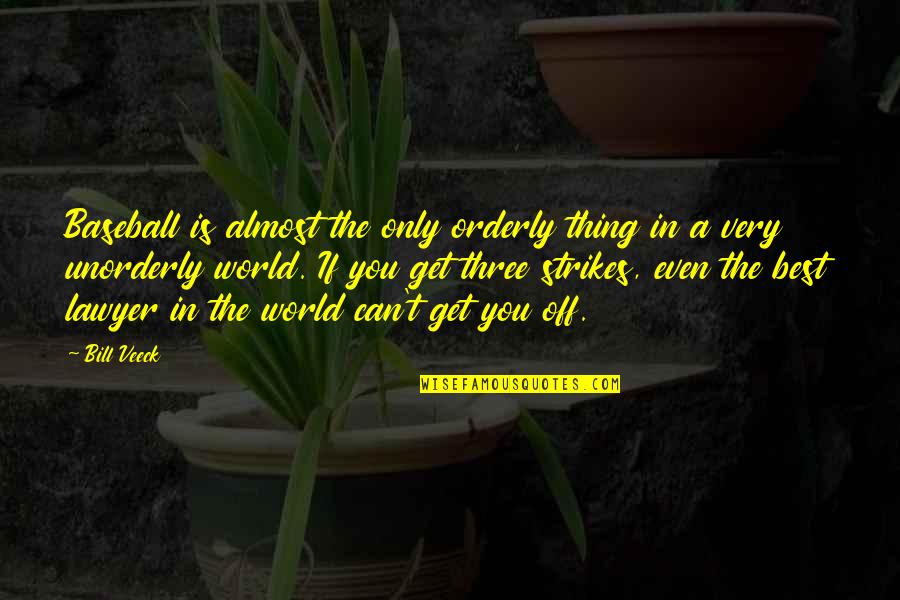 Baseball is almost the only orderly thing in a very unorderly world. If you get three strikes, even the best lawyer in the world can't get you off. —
Bill Veeck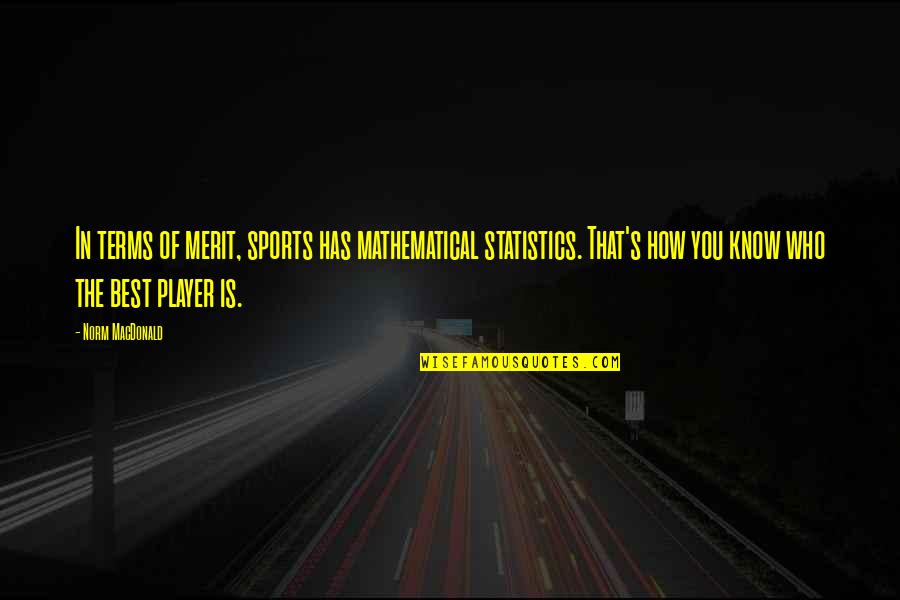 In terms of merit, sports has mathematical statistics. That's how you know who the best player is. —
Norm MacDonald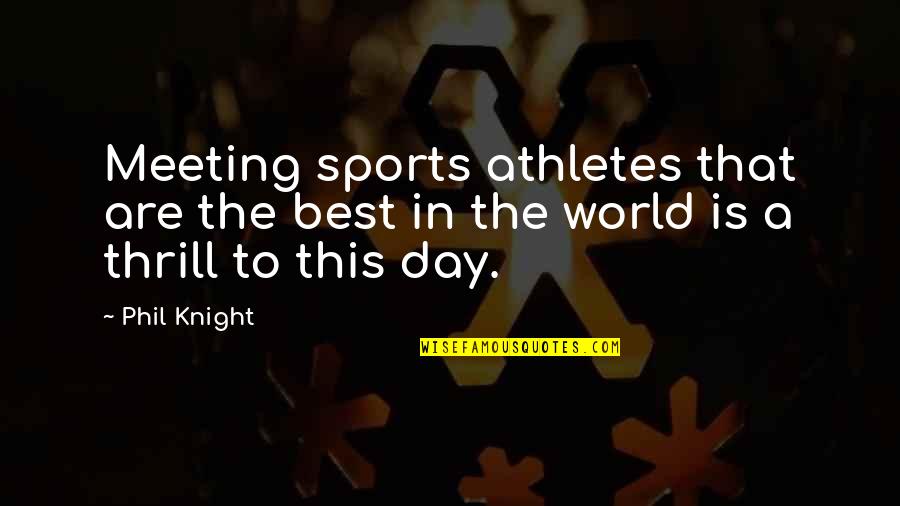 Meeting sports athletes that are the best in the world is a thrill to this day. —
Phil Knight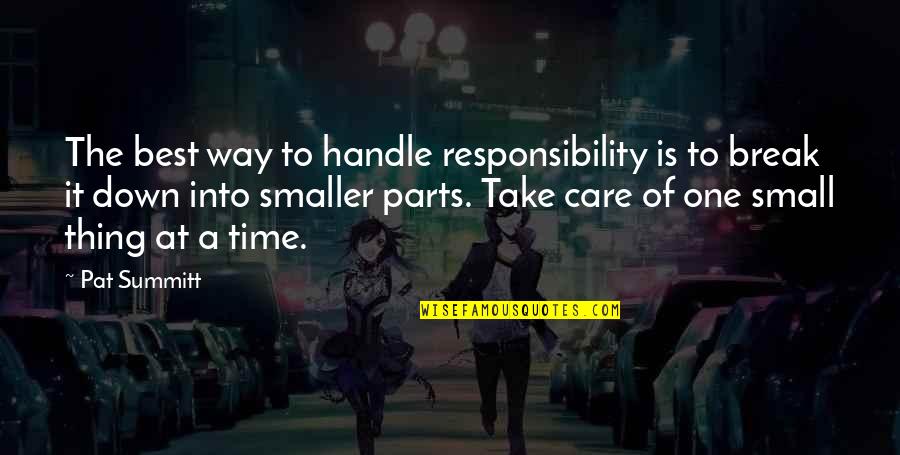 The best way to handle responsibility is to break it down into smaller parts. Take care of one small thing at a time. —
Pat Summitt
It is a huge honour to be recognised as the world's best commentator, particularly against so many sporting greats. —
Murray Walker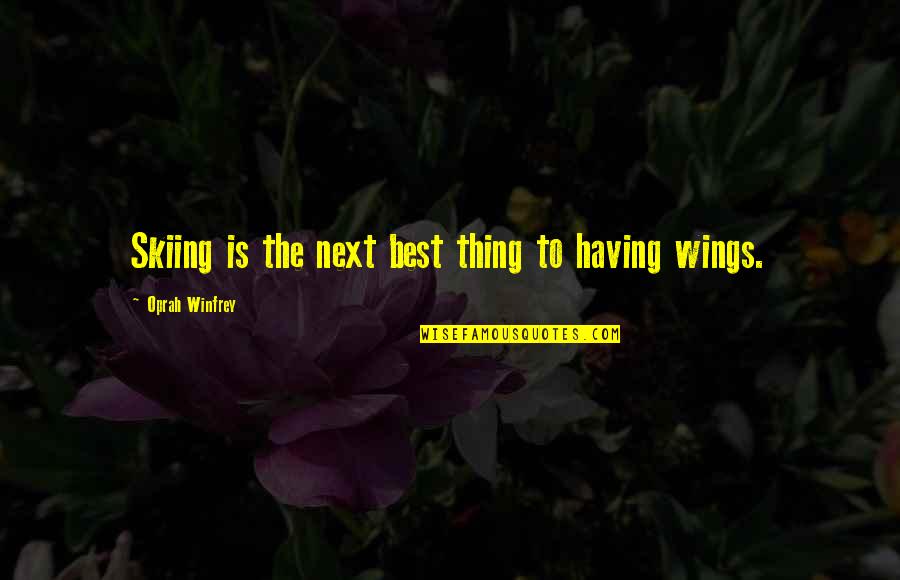 Skiing is the next best thing to having wings. —
Oprah Winfrey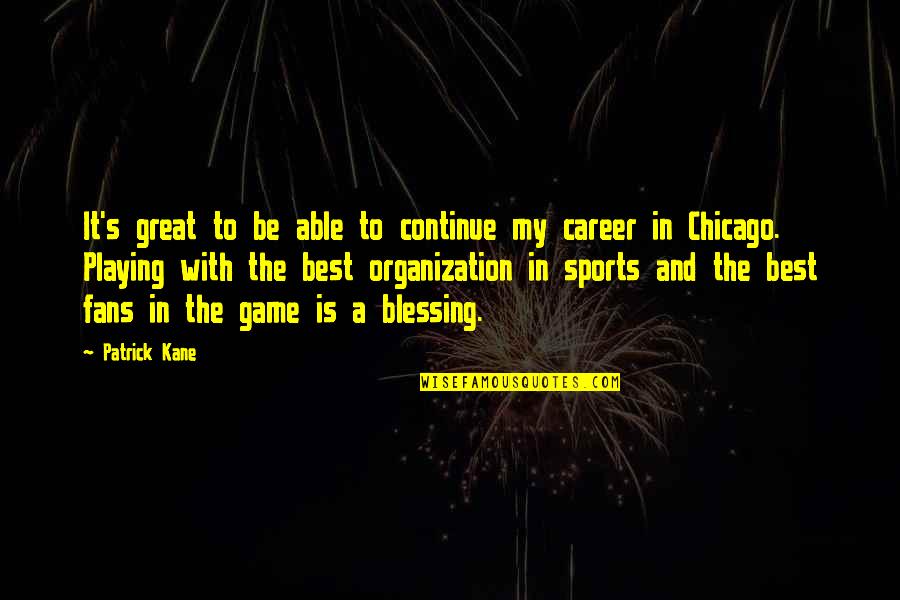 It's great to be able to continue my career in Chicago. Playing with the best organization in sports and the best fans in the game is a blessing. —
Patrick Kane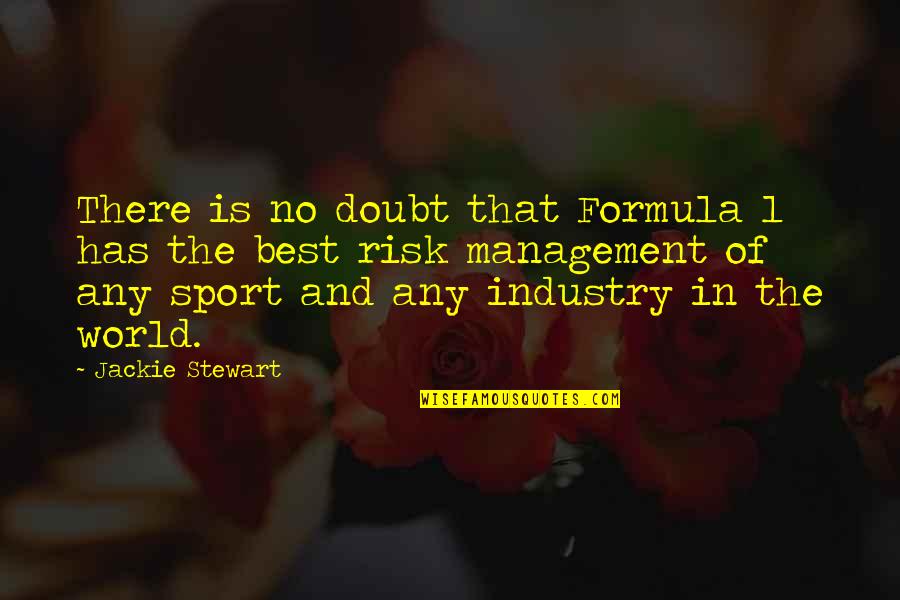 There is no doubt that Formula 1 has the best risk management of any sport and any industry in the world. —
Jackie Stewart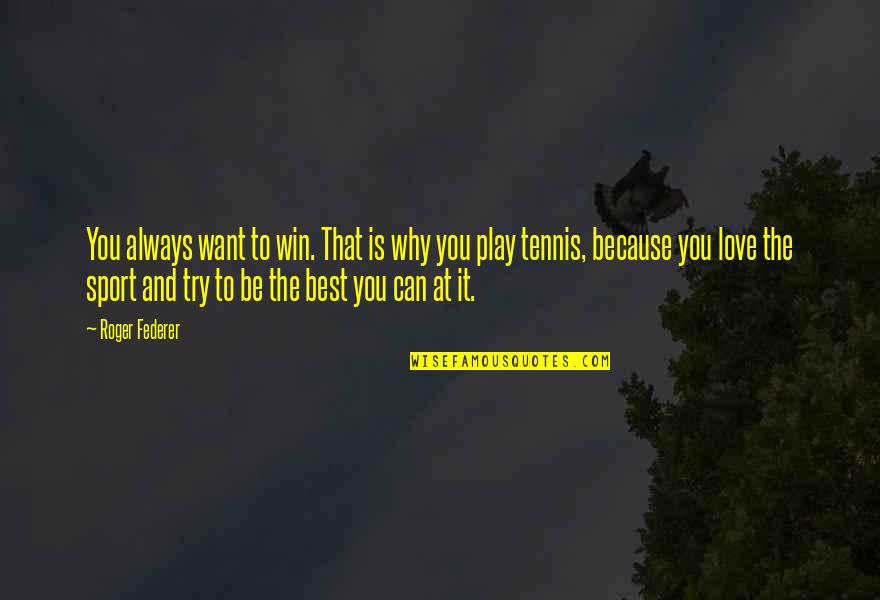 You always want to win. That is why you play tennis, because you love the sport and try to be the best you can at it. —
Roger Federer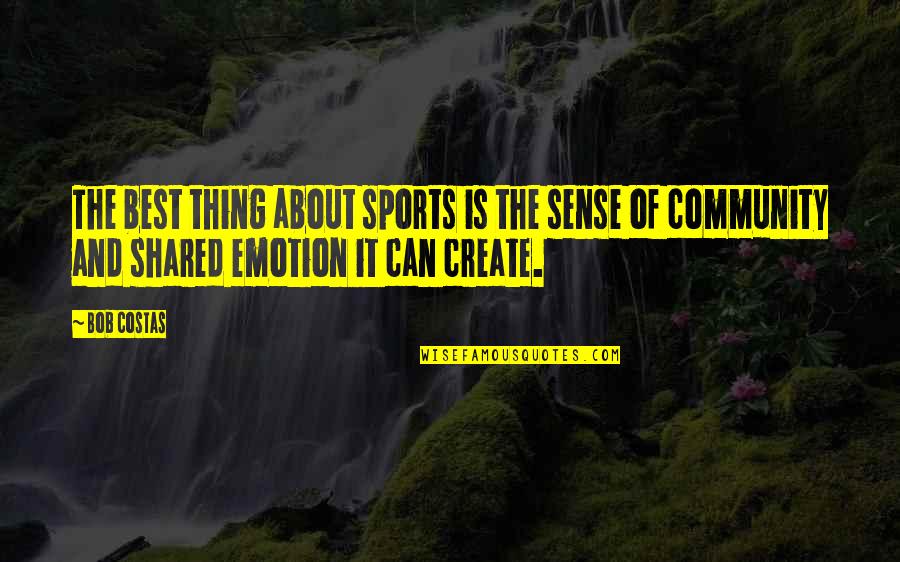 The best thing about sports is the sense of community and shared emotion it can create. —
Bob Costas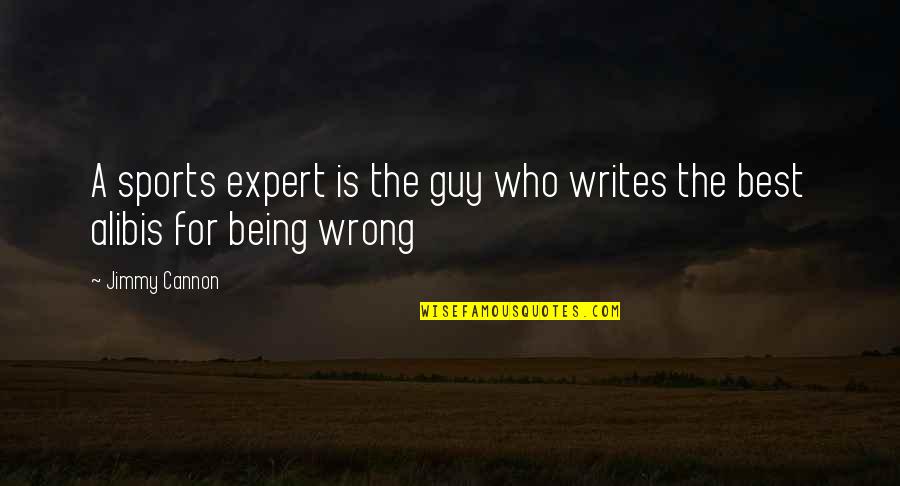 A sports expert is the guy who writes the best alibis for being wrong —
Jimmy Cannon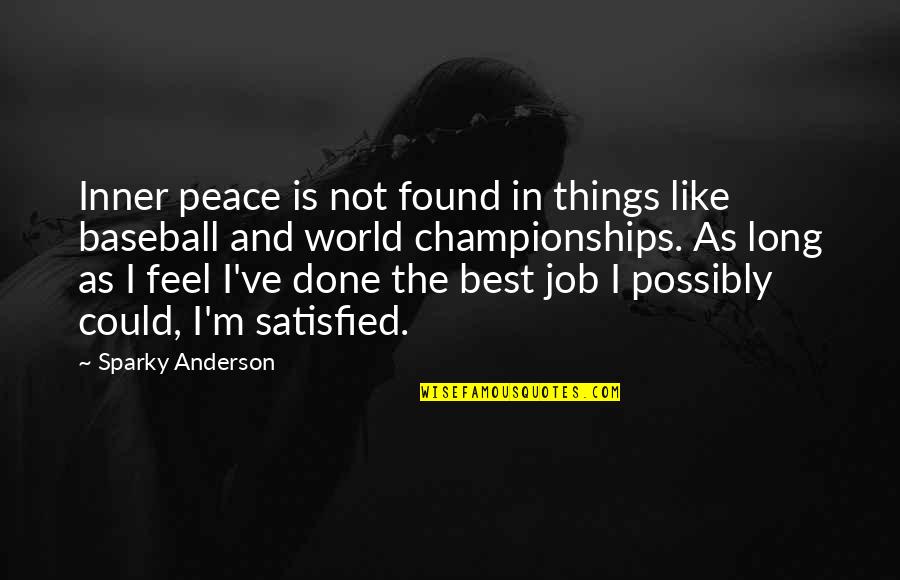 Inner peace is not found in things like baseball and world championships. As long as I feel I've done the best job I possibly could, I'm satisfied. —
Sparky Anderson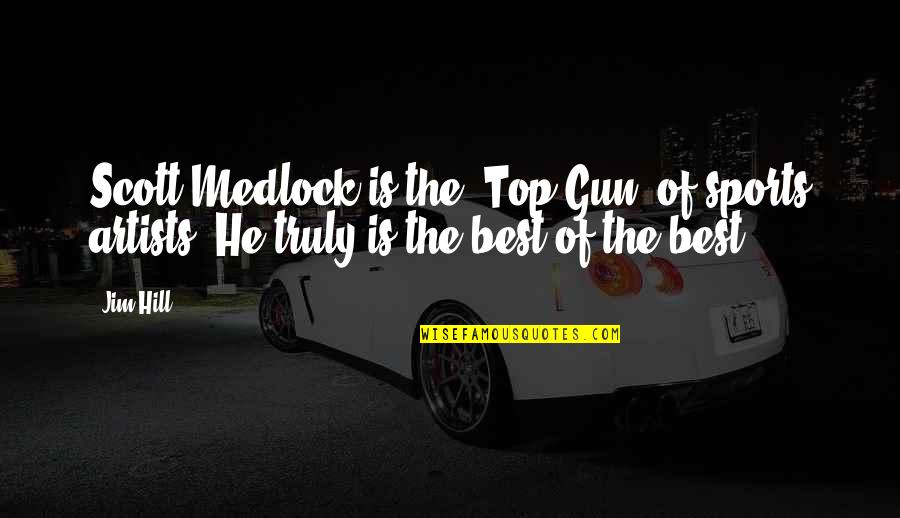 Scott Medlock is the 'Top Gun' of sports artists. He truly is the best of the best. —
Jim Hill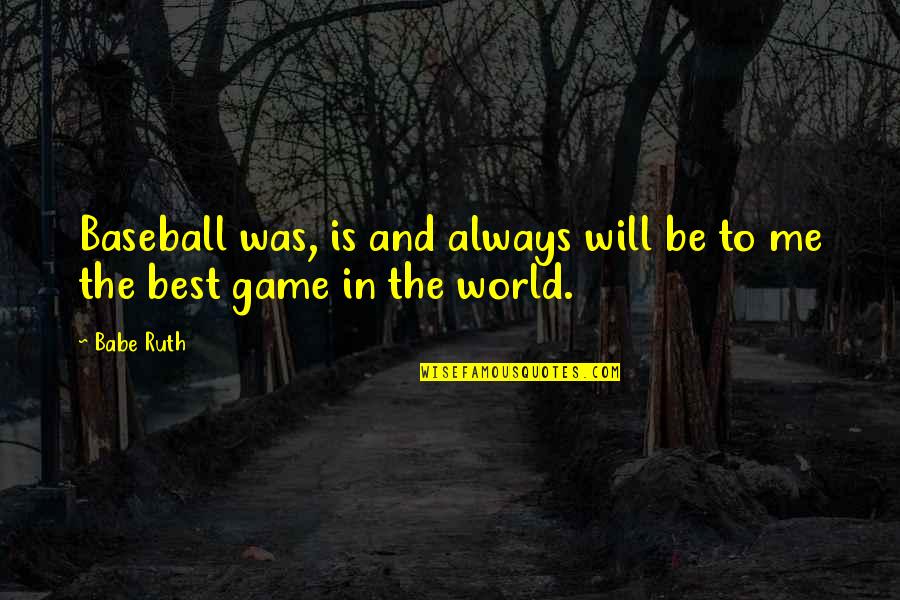 Baseball was, is and always will be to me the best game in the world. —
Babe Ruth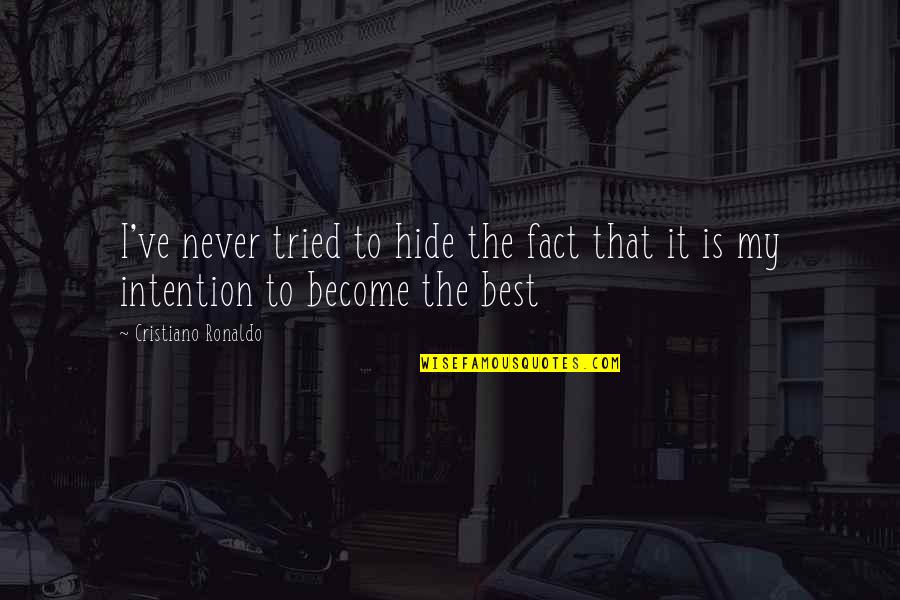 I've never tried to hide the fact that it is my intention to become the best —
Cristiano Ronaldo