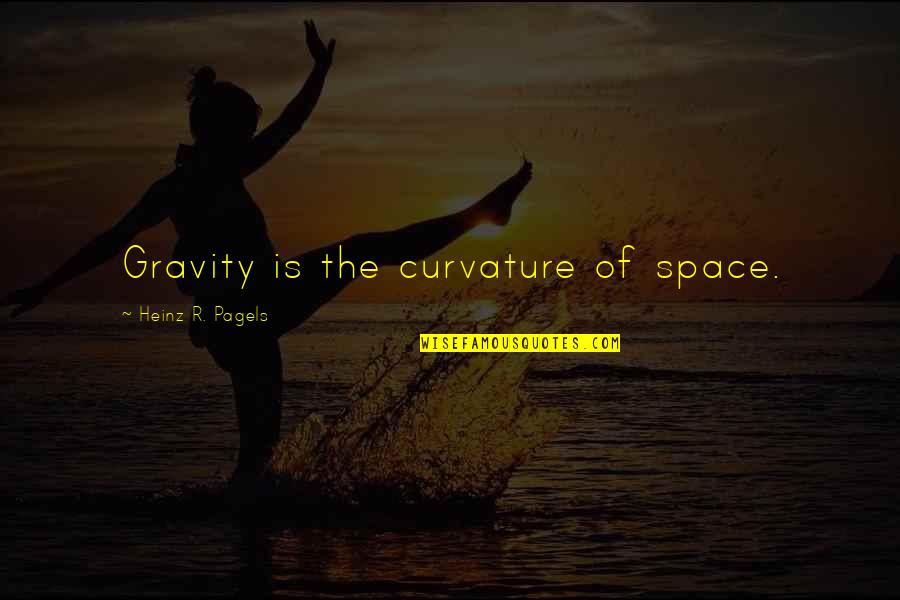 Gravity is the curvature of space.
—
Heinz R. Pagels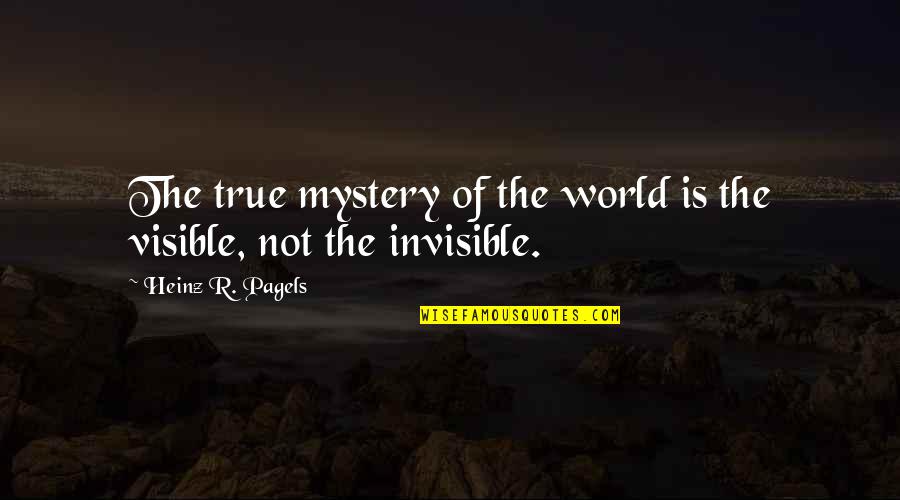 The true mystery of the world is the visible, not the invisible.
—
Heinz R. Pagels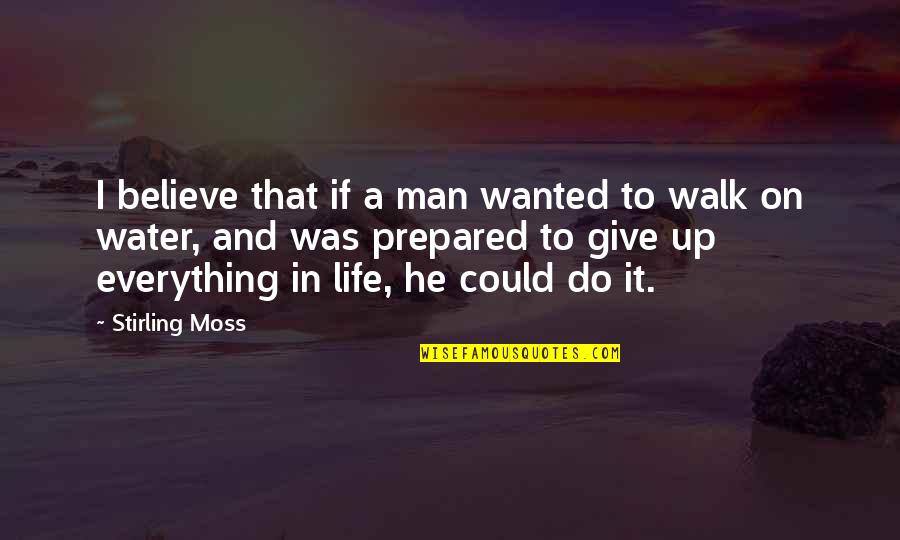 I believe that if a man wanted to walk on water, and was prepared to give up everything in life, he could do it.
—
Stirling Moss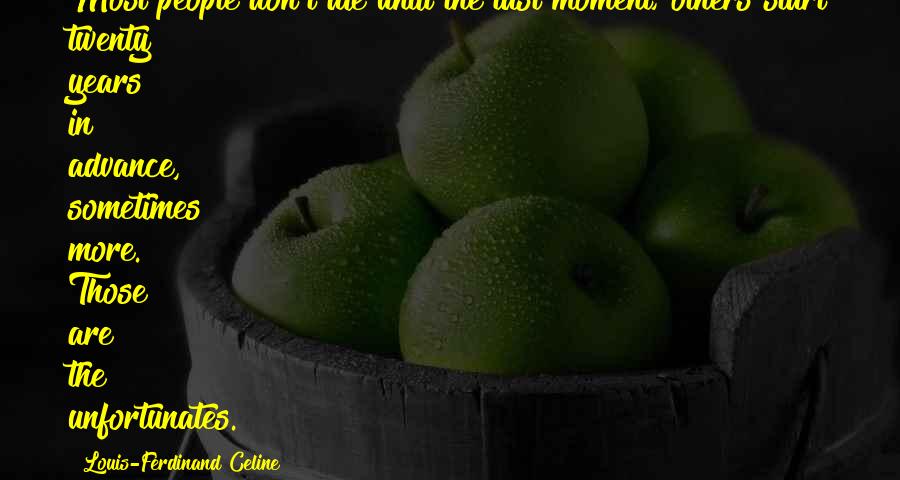 Most people don't die until the last moment; others start twenty years in advance, sometimes more. Those are the unfortunates.
—
Louis-Ferdinand Celine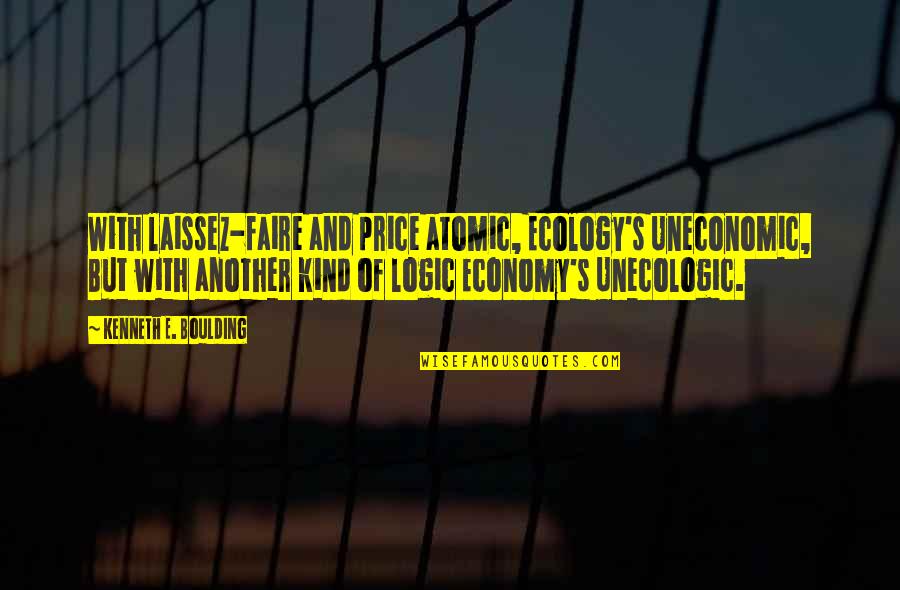 With laissez-faire and price atomic, Ecology's Uneconomic, But with another kind of logic Economy's Unecologic.
—
Kenneth E. Boulding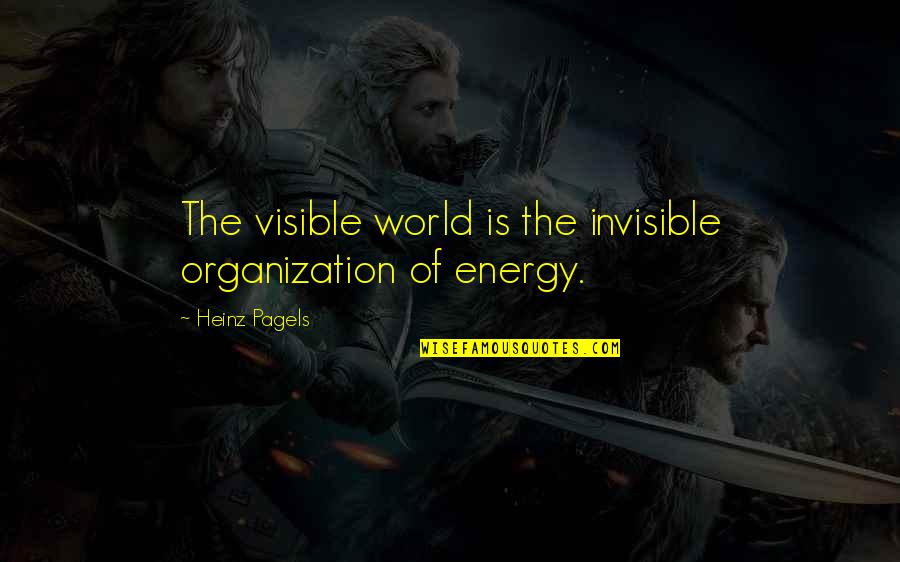 The visible world is the invisible organization of energy.
—
Heinz Pagels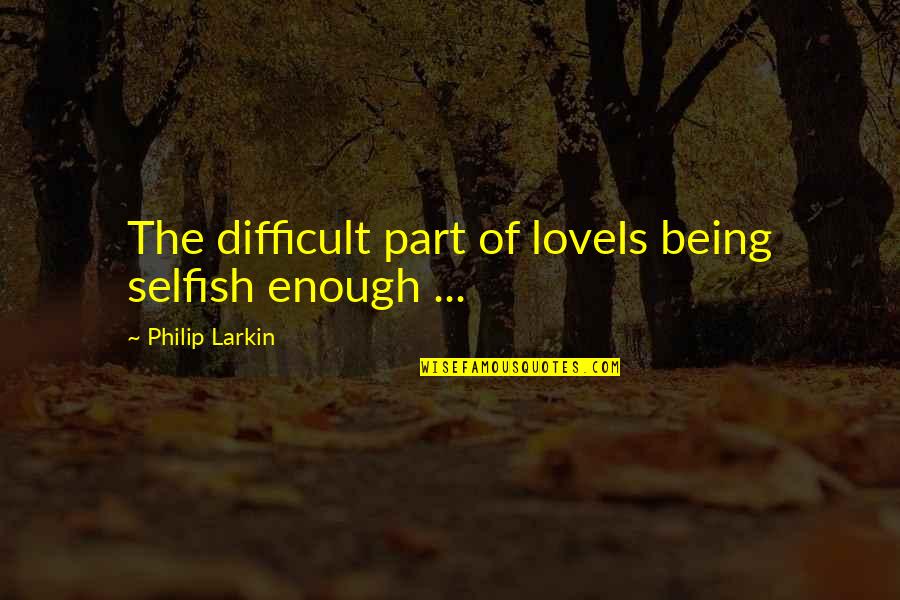 The difficult part of love
Is being selfish enough ...
—
Philip Larkin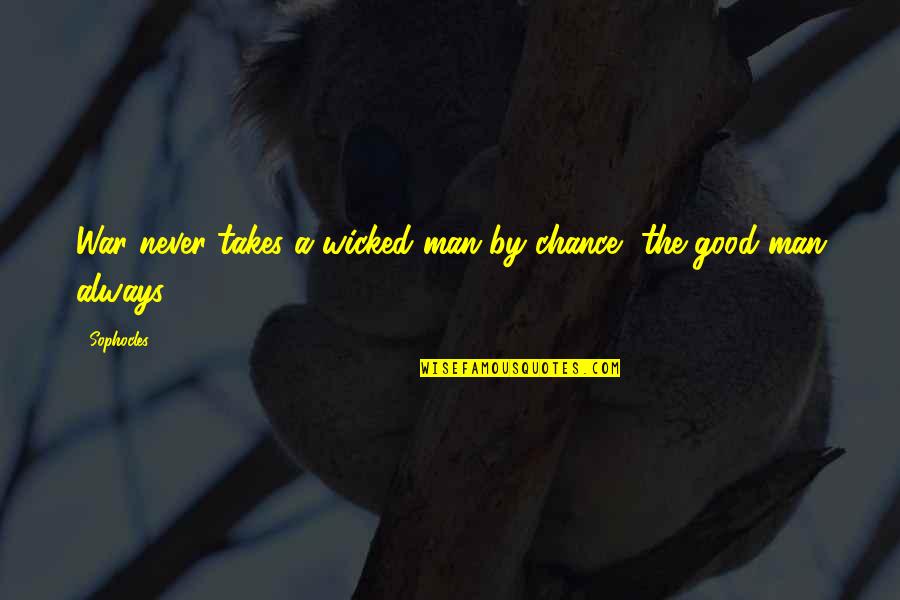 War never takes a wicked man by chance, the good man always. —
Sophocles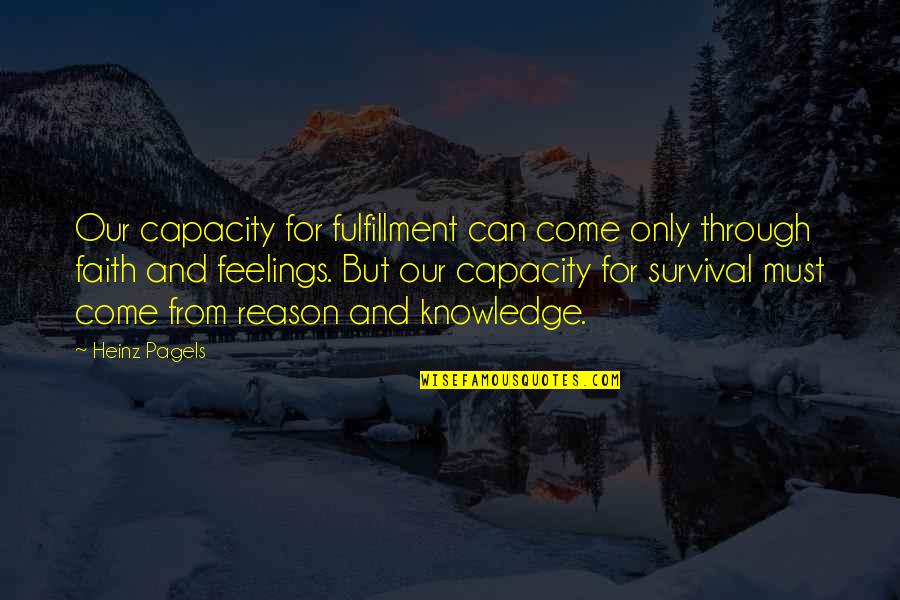 Our capacity for fulfillment can come only through faith and feelings. But our capacity for survival must come from reason and knowledge. —
Heinz Pagels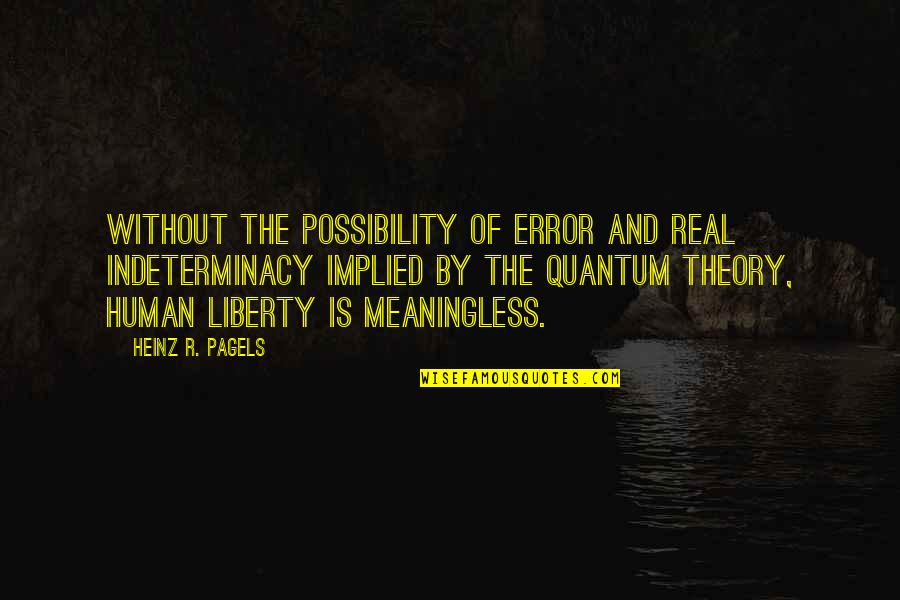 Without the possibility of error and real indeterminacy implied by the quantum theory, human liberty is meaningless. —
Heinz R. Pagels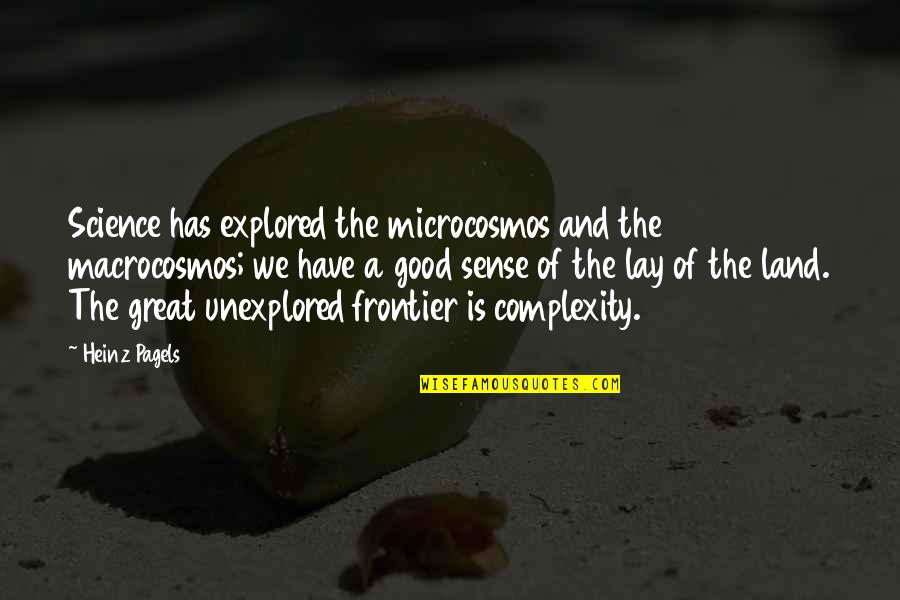 Science has explored the microcosmos and the macrocosmos; we have a good sense of the lay of the land. The great unexplored frontier is complexity. —
Heinz Pagels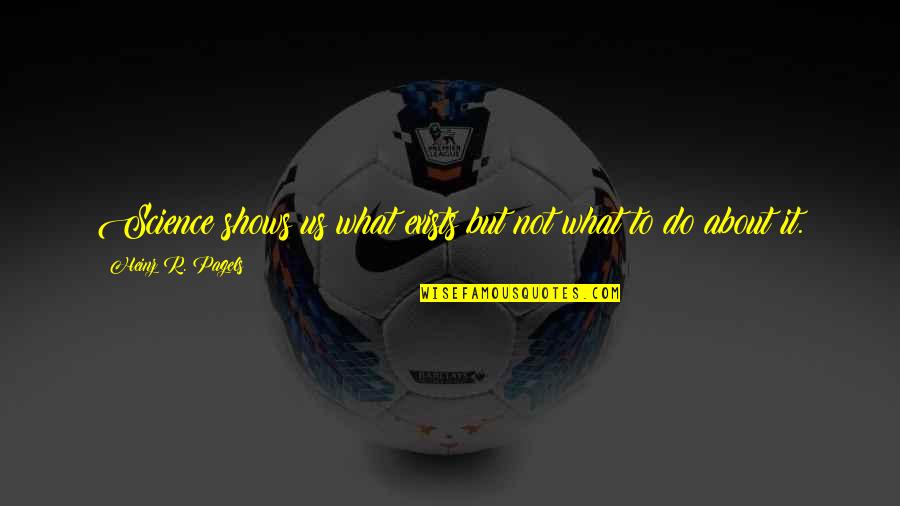 Science shows us what exists but not what to do about it. —
Heinz R. Pagels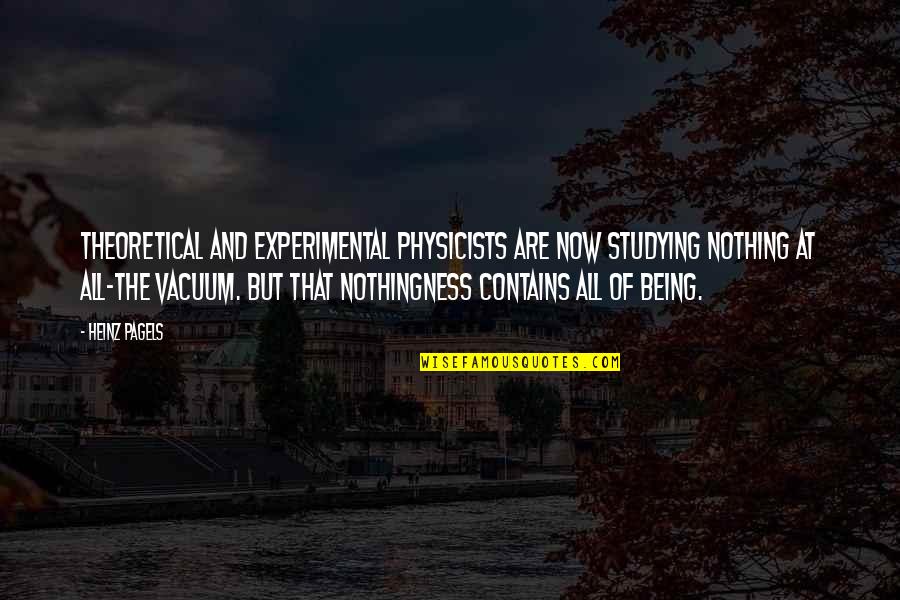 Theoretical and experimental physicists are now studying nothing at all-the vacuum. But that nothingness contains all of being. —
Heinz Pagels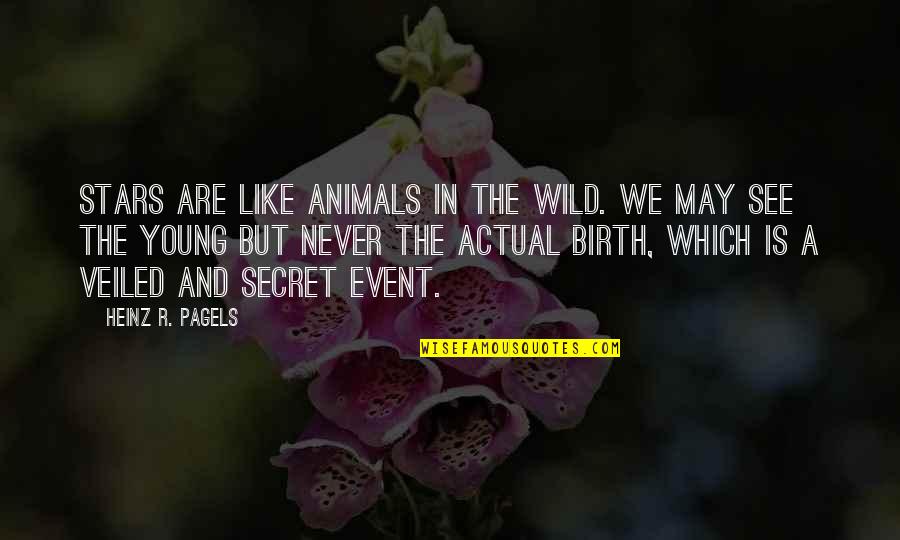 Stars are like animals in the wild. We may see the young but never the actual birth, which is a veiled and secret event. —
Heinz R. Pagels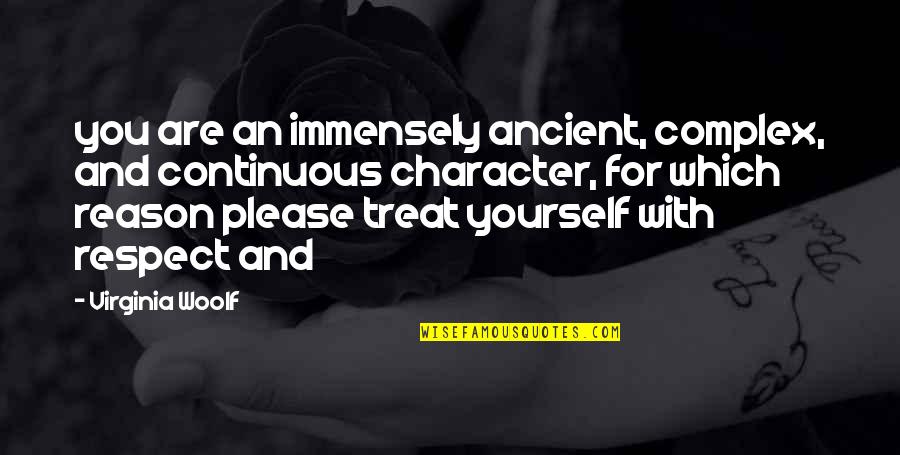 you are an immensely ancient, complex, and continuous character, for which reason please treat yourself with respect and —
Virginia Woolf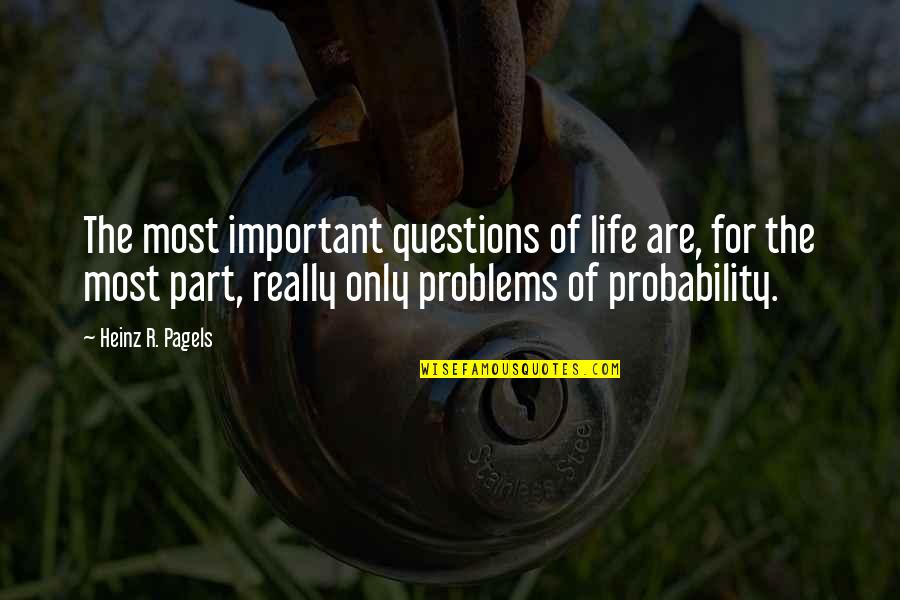 The most important questions of life are, for the most part, really only problems of probability. —
Heinz R. Pagels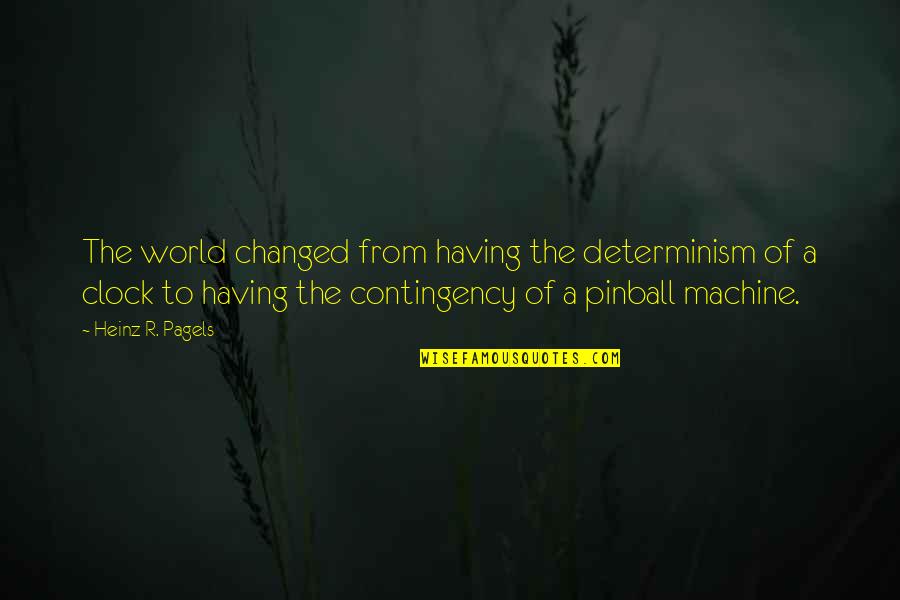 The world changed from having the determinism of a clock to having the contingency of a pinball machine. —
Heinz R. Pagels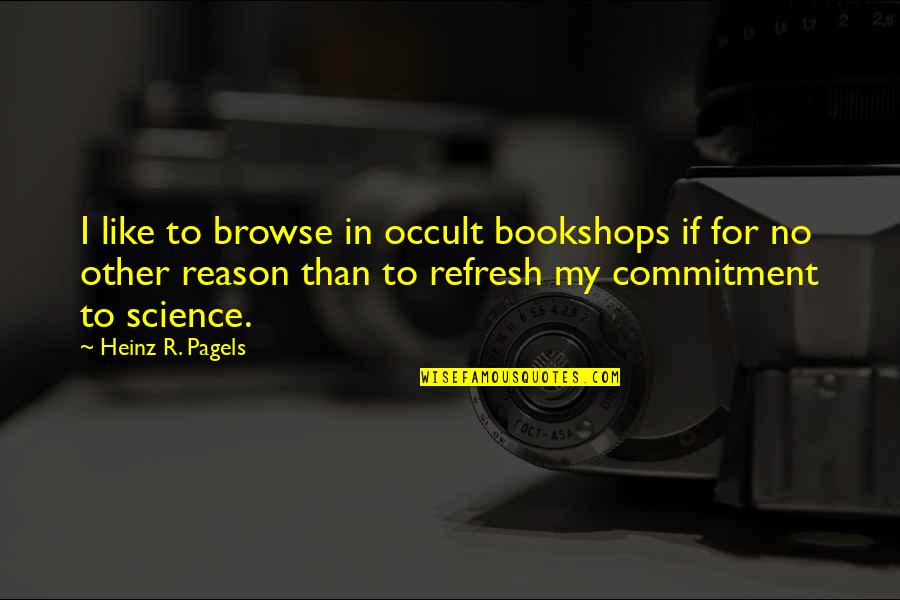 I like to browse in occult bookshops if for no other reason than to refresh my commitment to science. —
Heinz R. Pagels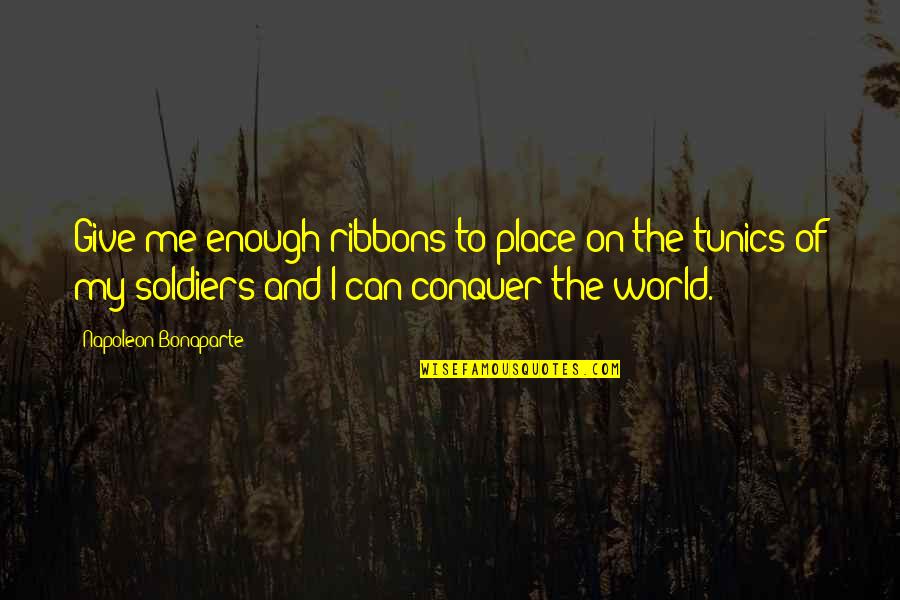 Give me enough ribbons to place on the tunics of my soldiers and I can conquer the world. —
Napoleon Bonaparte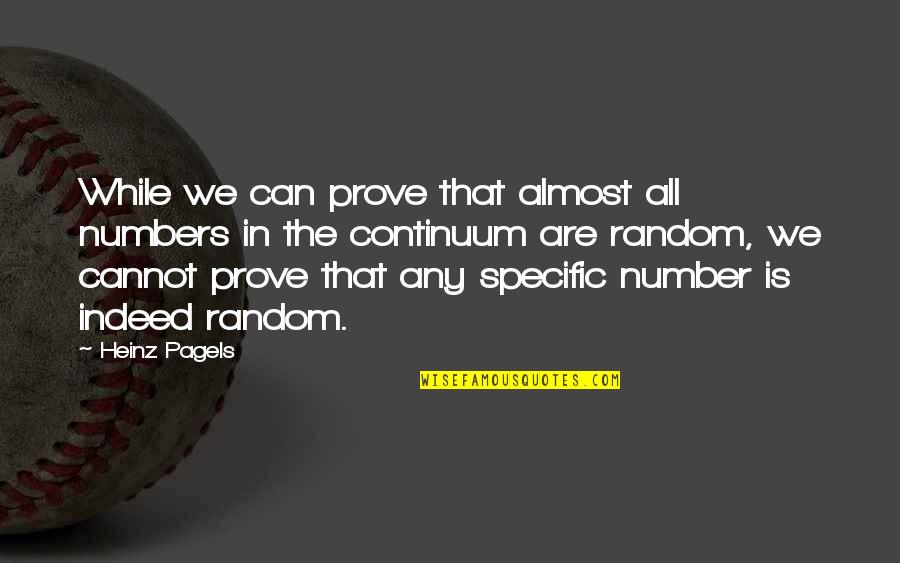 While we can prove that almost all numbers in the continuum are random, we cannot prove that any specific number is indeed random. —
Heinz Pagels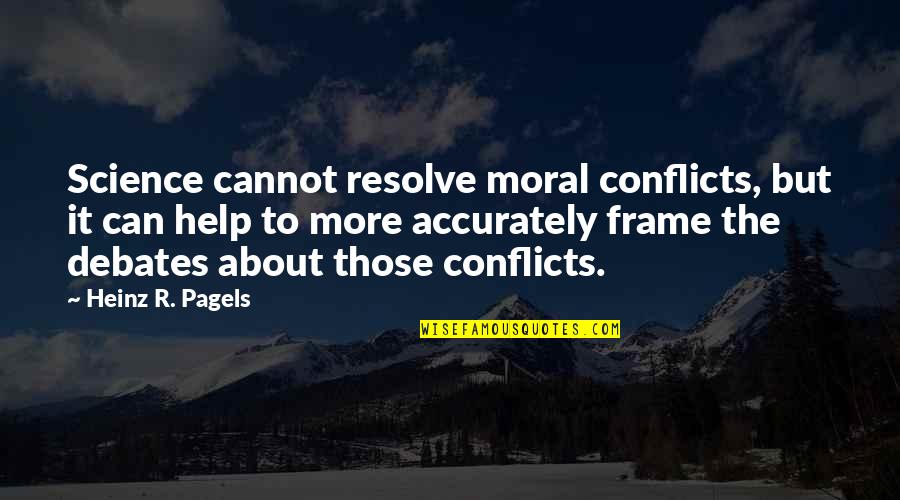 Science cannot resolve moral conflicts, but it can help to more accurately frame the debates about those conflicts. —
Heinz R. Pagels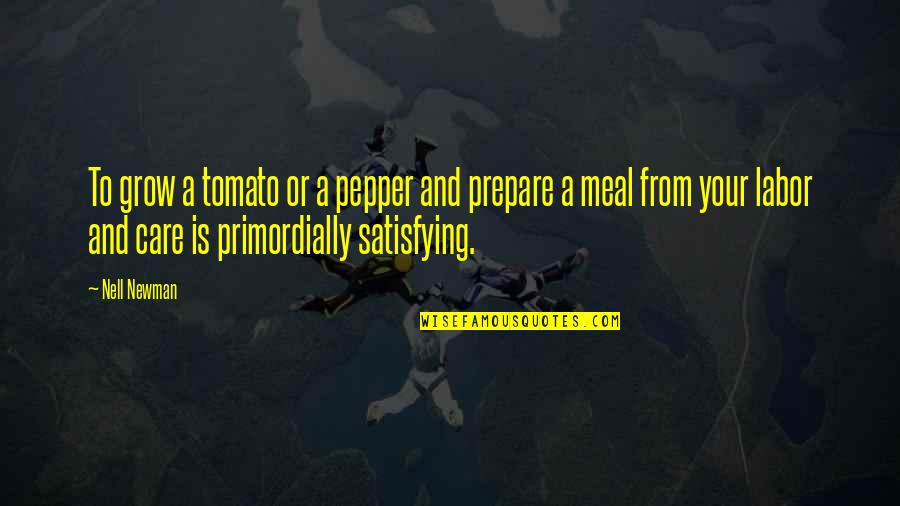 To grow a tomato or a pepper and prepare a meal from your labor and care is primordially satisfying. —
Nell Newman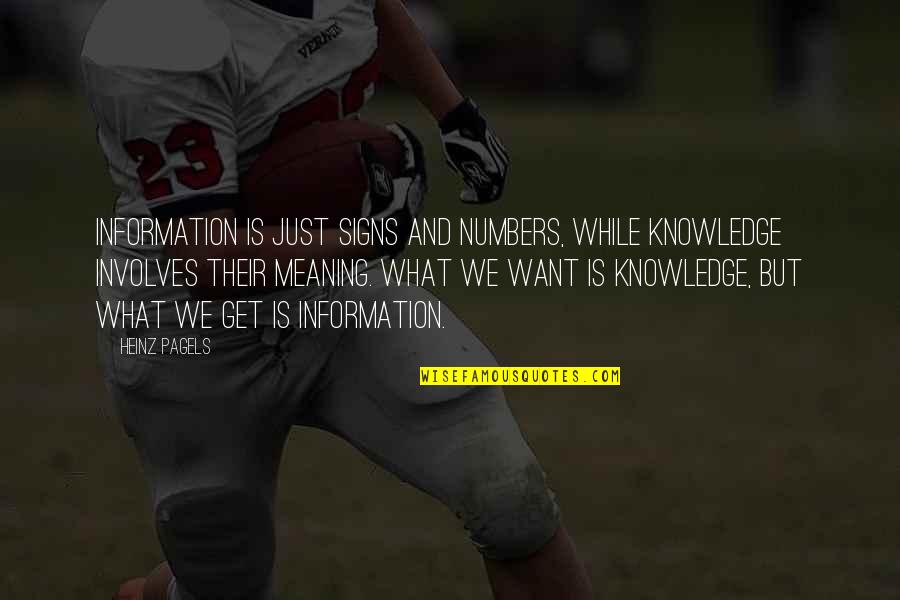 Information is just signs and numbers, while knowledge involves their meaning. What we want is knowledge, but what we get is information. —
Heinz Pagels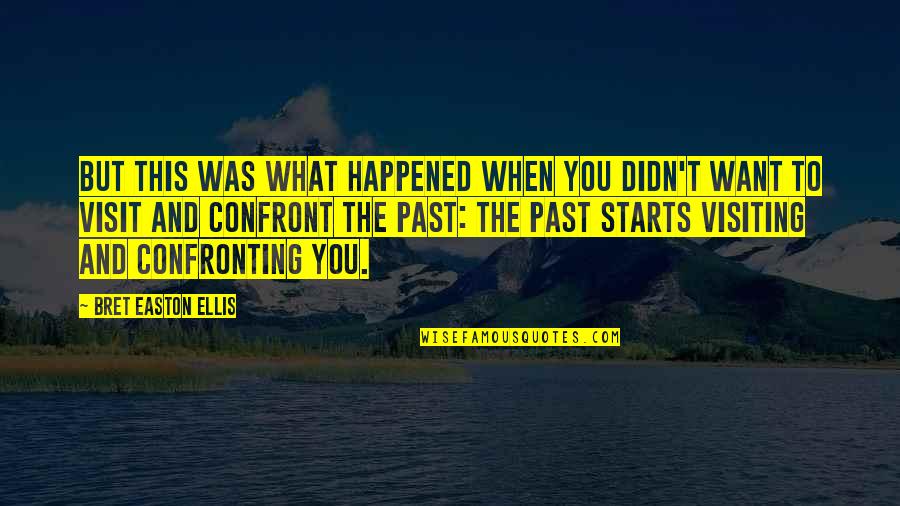 But this was what happened when you didn't want to visit and confront the past: the past starts visiting and confronting you. —
Bret Easton Ellis