Karen Abbott Quotes
Top 11 wise famous quotes and sayings by Karen Abbott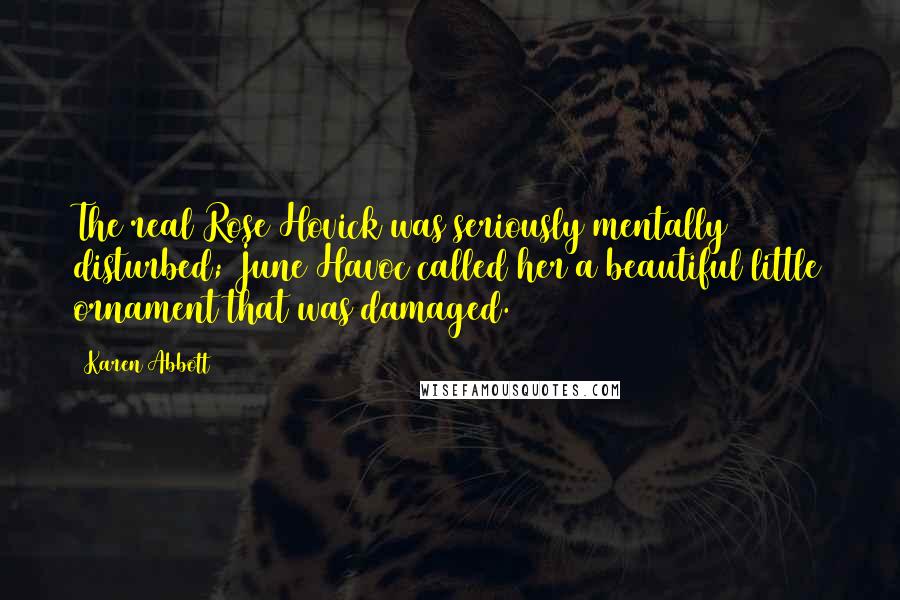 The real Rose Hovick was seriously mentally disturbed; June Havoc called her a beautiful little ornament that was damaged.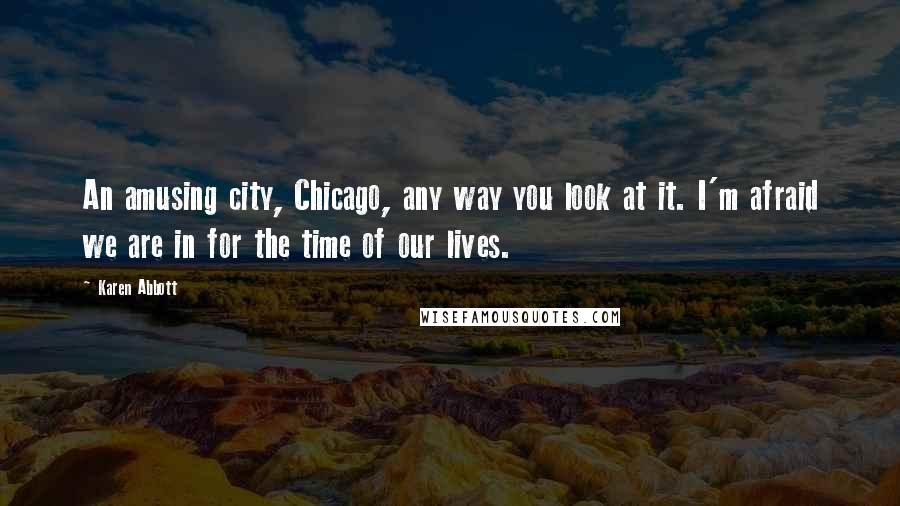 An amusing city, Chicago, any way you look at it. I'm afraid we are in for the time of our lives.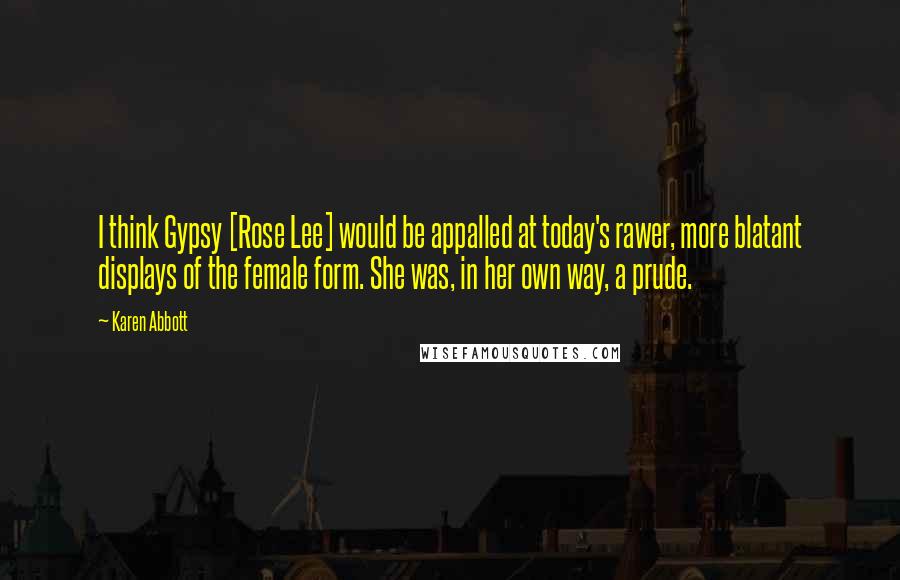 I think Gypsy [Rose Lee] would be appalled at today's rawer, more blatant displays of the female form. She was, in her own way, a prude.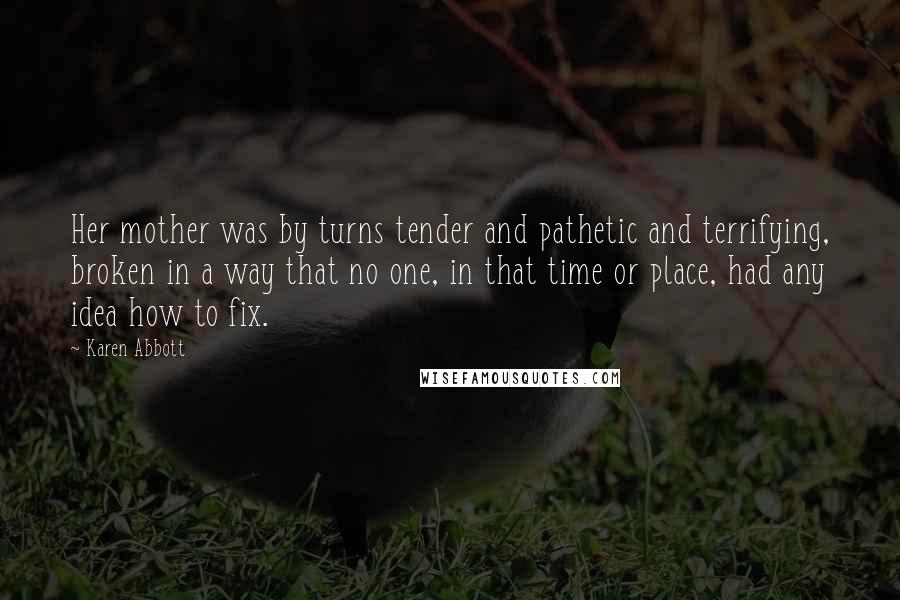 Her mother was by turns tender and pathetic and terrifying, broken in a way that no one, in that time or place, had any idea how to fix.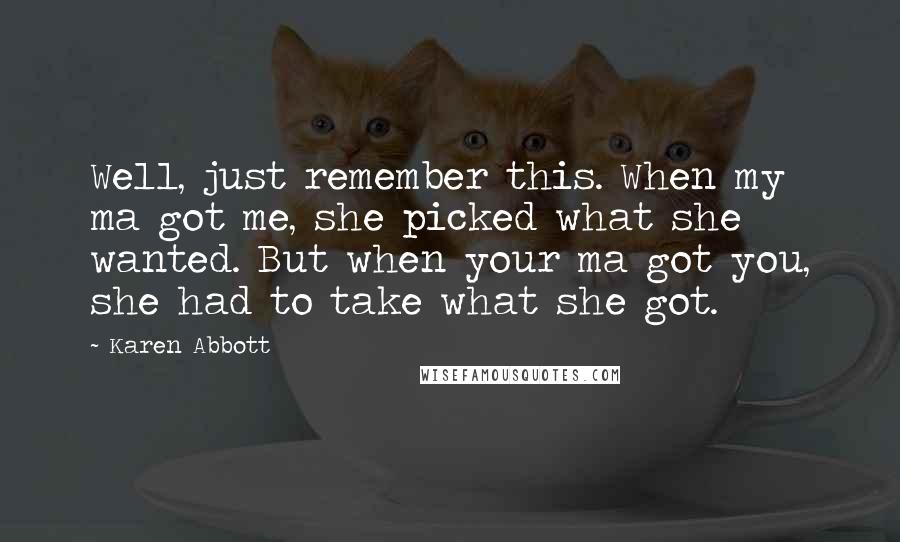 Well, just remember this. When my ma got me, she picked what she wanted. But when your ma got you, she had to take what she got.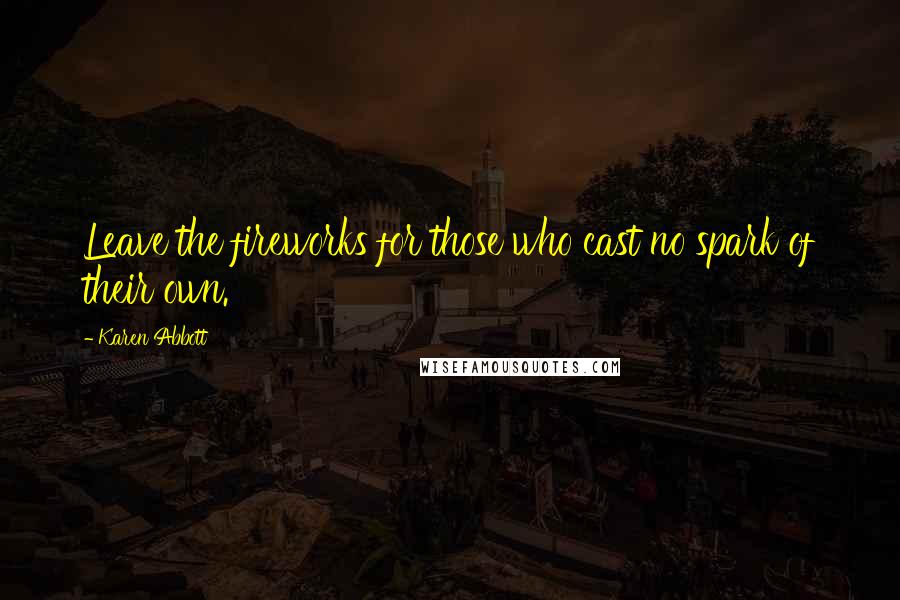 Leave the fireworks for those who cast no spark of their own.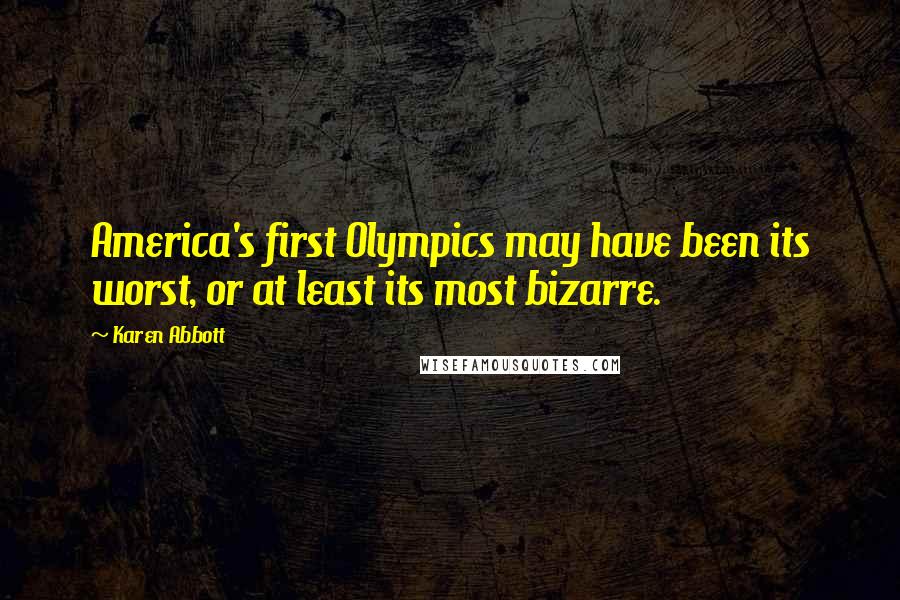 America's first Olympics may have been its worst, or at least its most bizarre.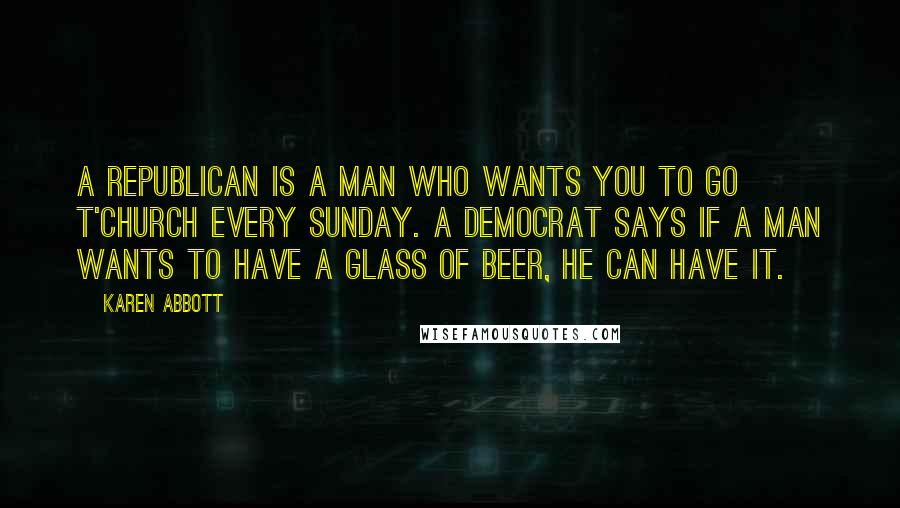 A Republican is a man who wants you to go t'church every Sunday. A Democrat says if a man wants to have a glass of beer, he can have it.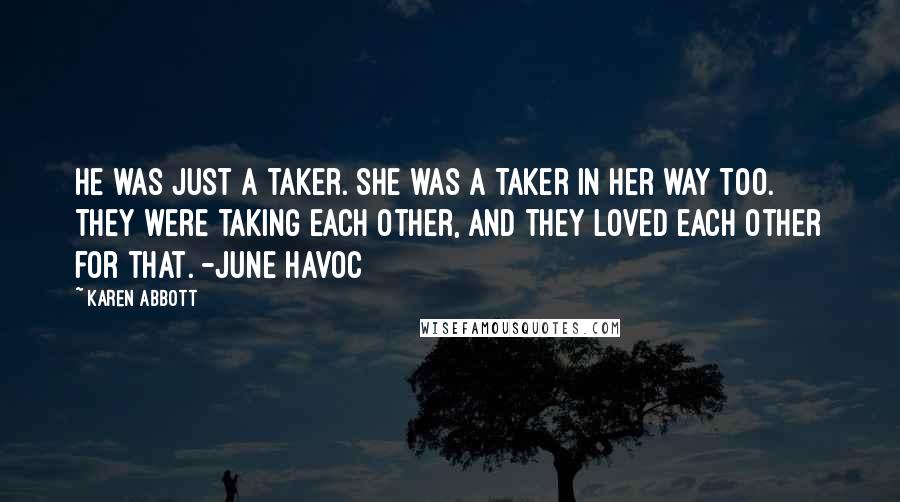 He was just a taker. She was a taker in her way too. They were taking each other, and they loved each other for that. -June Havoc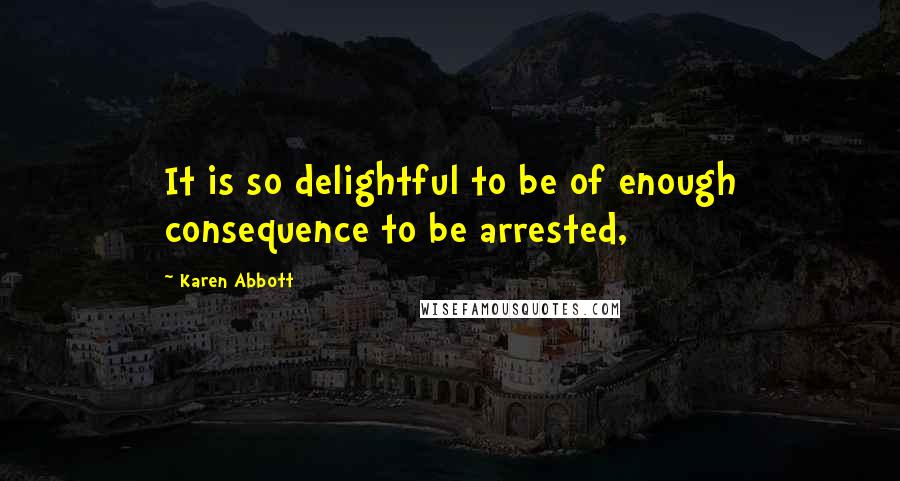 It is so delightful to be of enough consequence to be arrested,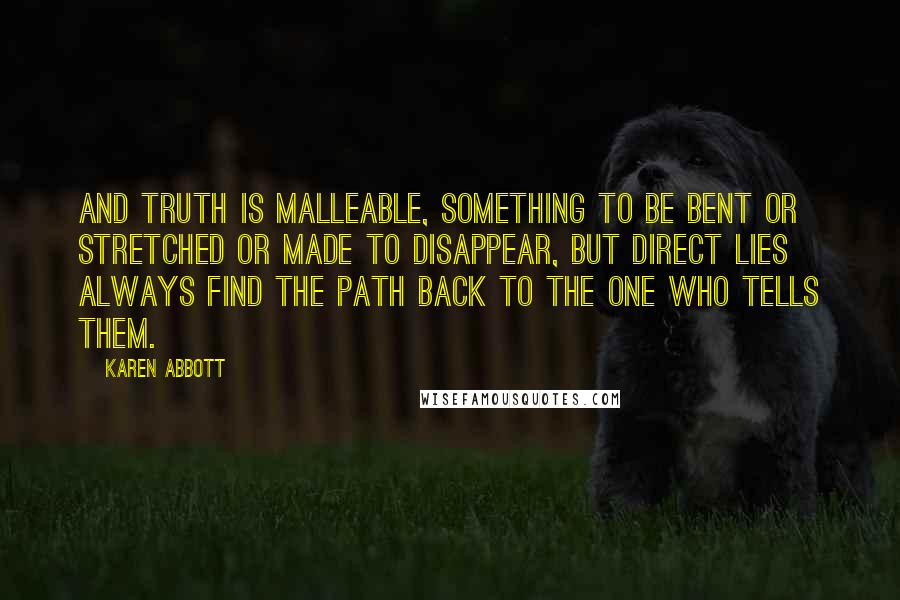 And truth is malleable, something to be bent or stretched or made to disappear, but direct lies always find the path back to the one who tells them.