Someone That Hurts You Quotes
Collection of top 60 famous quotes about Someone That Hurts You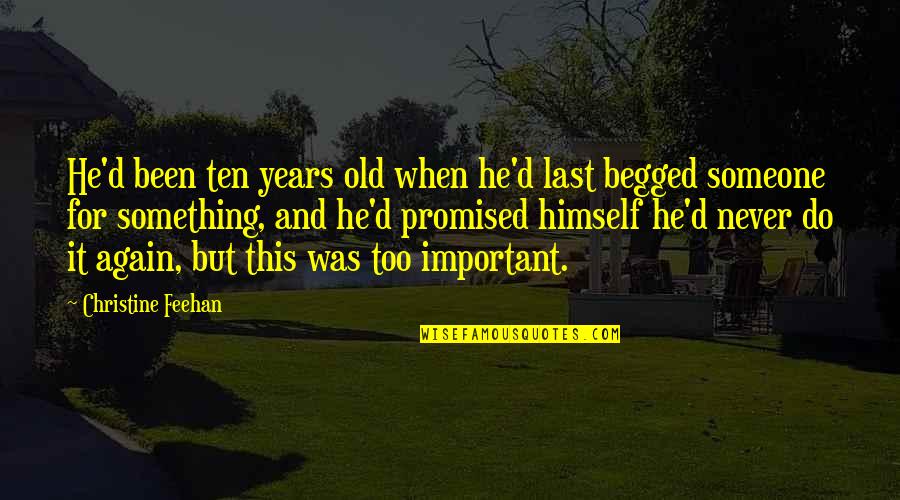 He'd been ten years old when he'd last begged someone for something, and he'd promised himself he'd never do it again, but this was too important.
—
Christine Feehan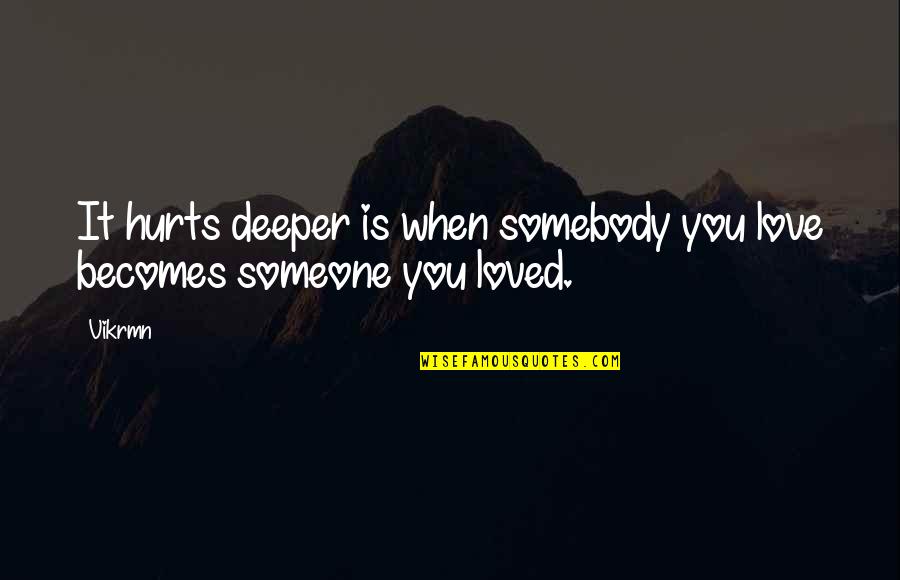 It hurts deeper is when somebody you love becomes someone you loved.
—
Vikrmn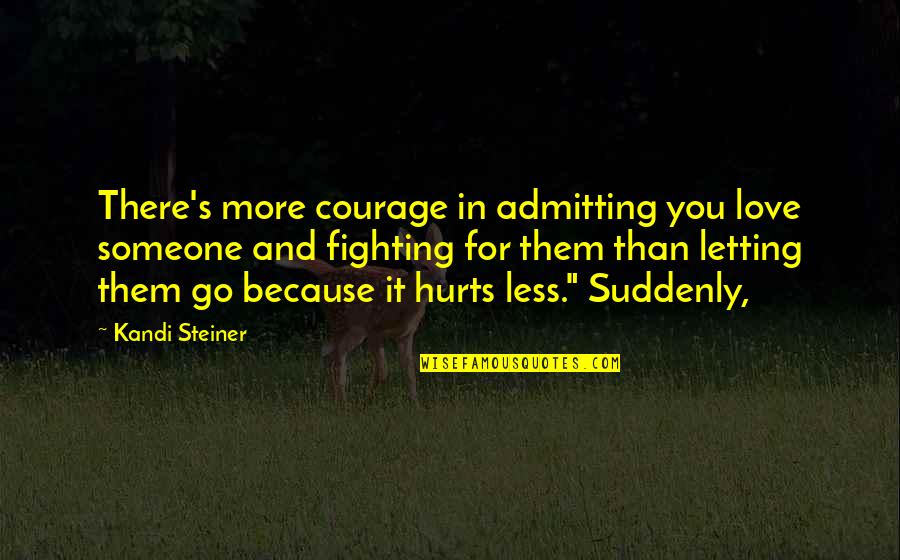 There's more courage in admitting you love someone and fighting for them than letting them go because it hurts less." Suddenly,
—
Kandi Steiner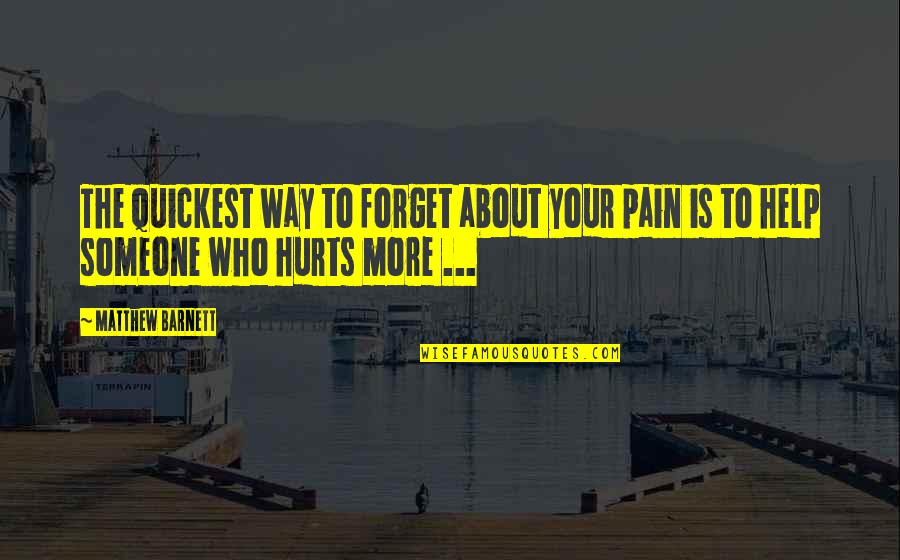 The quickest way to forget about your pain is to help someone who hurts more ...
—
Matthew Barnett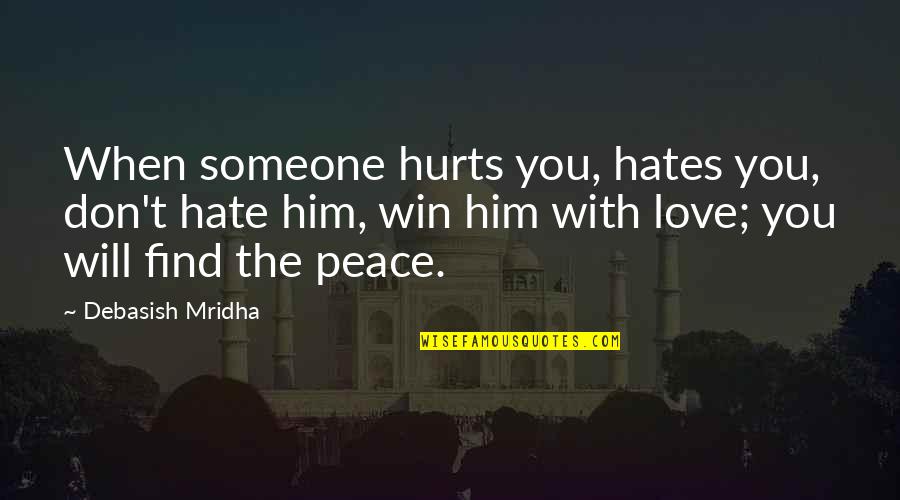 When someone hurts you, hates you, don't hate him, win him with love; you will find the peace.
—
Debasish Mridha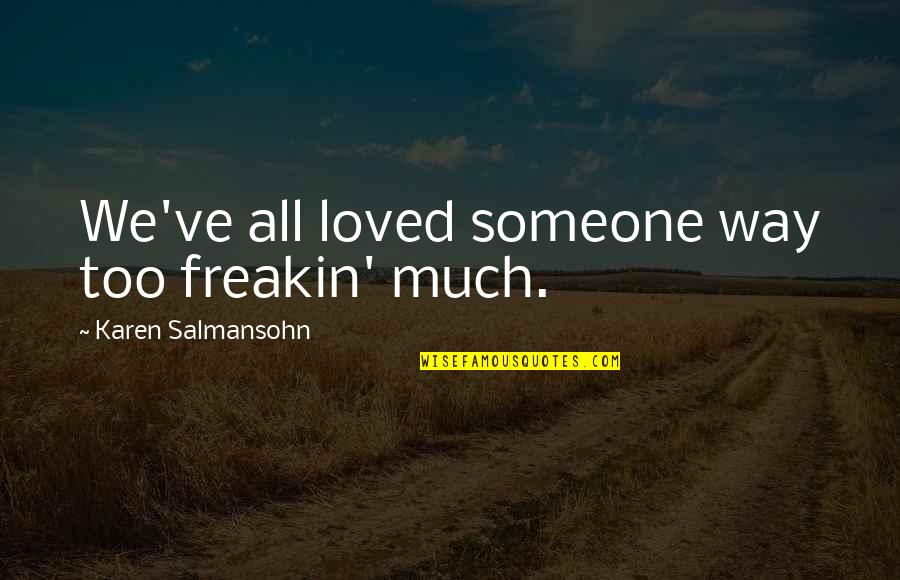 We've all loved someone way too freakin' much.
—
Karen Salmansohn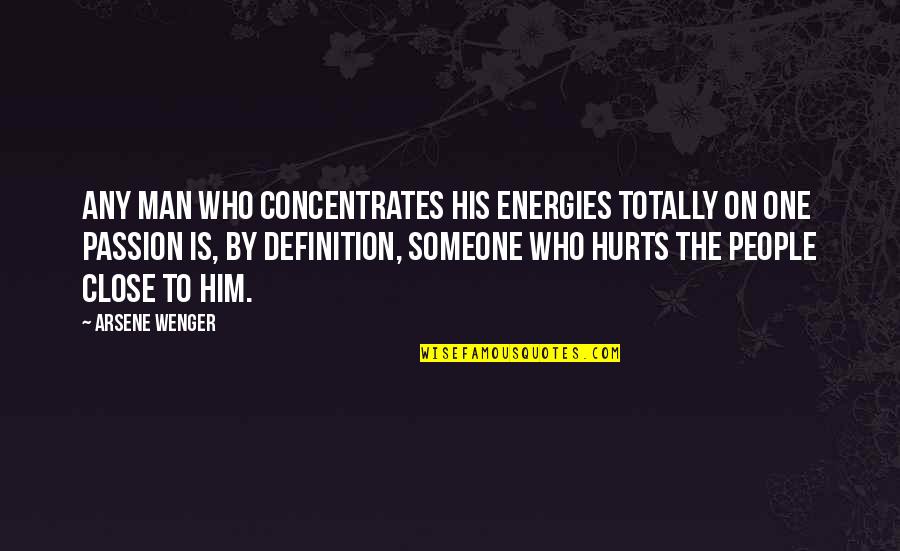 Any man who concentrates his energies totally on one passion is, by definition, someone who hurts the people close to him.
—
Arsene Wenger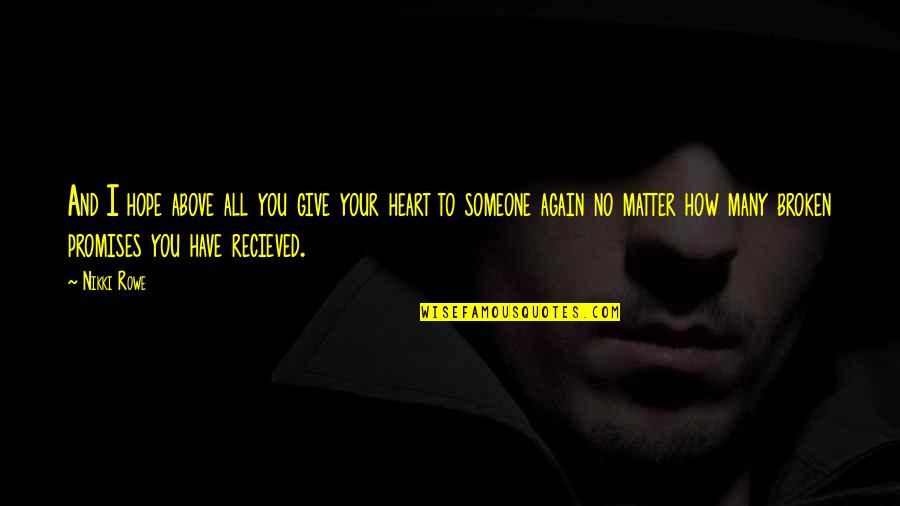 And I hope above all you give your heart to someone again no matter how many broken promises you have recieved.
—
Nikki Rowe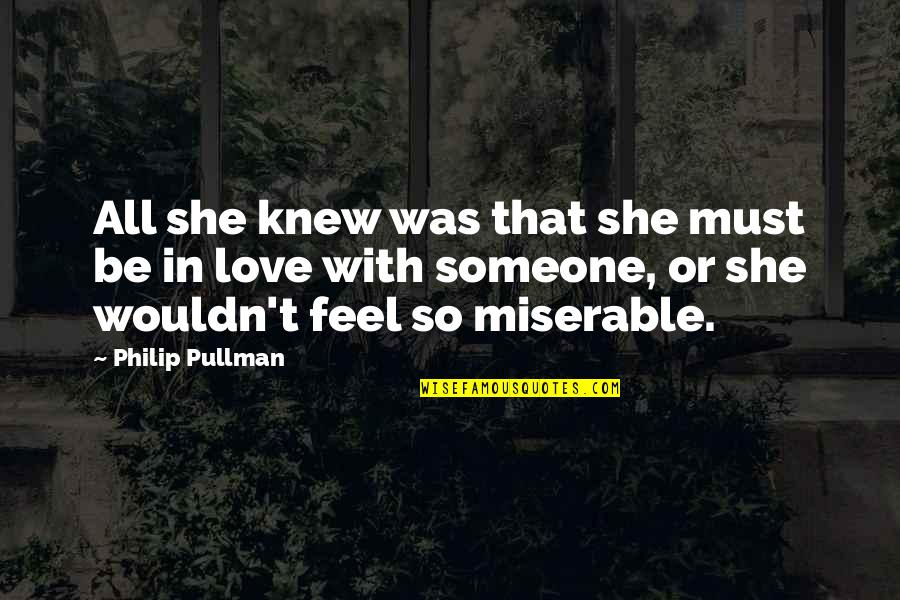 All she knew was that she must be in love with someone, or she wouldn't feel so miserable.
—
Philip Pullman
How could she be someone's mistake?
—
Khadija Rupa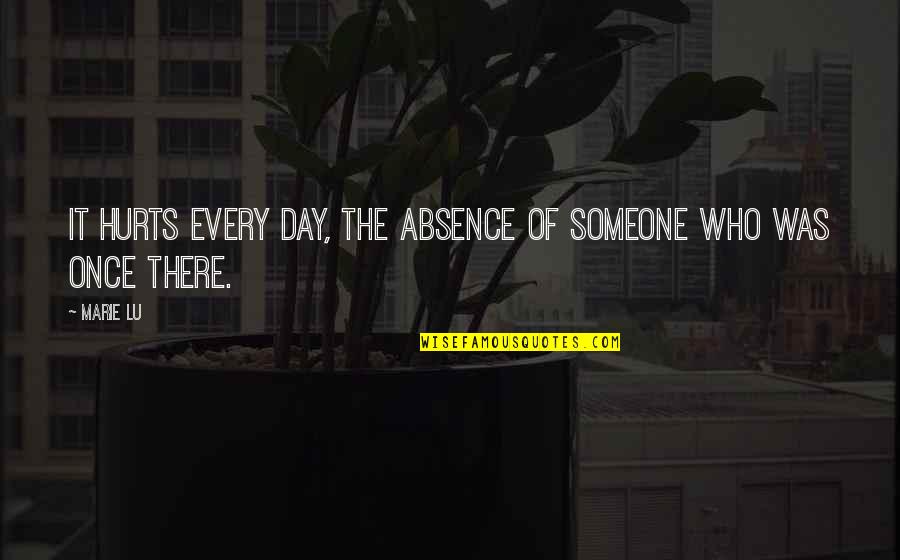 It hurts every day, the absence of someone who was once there. —
Marie Lu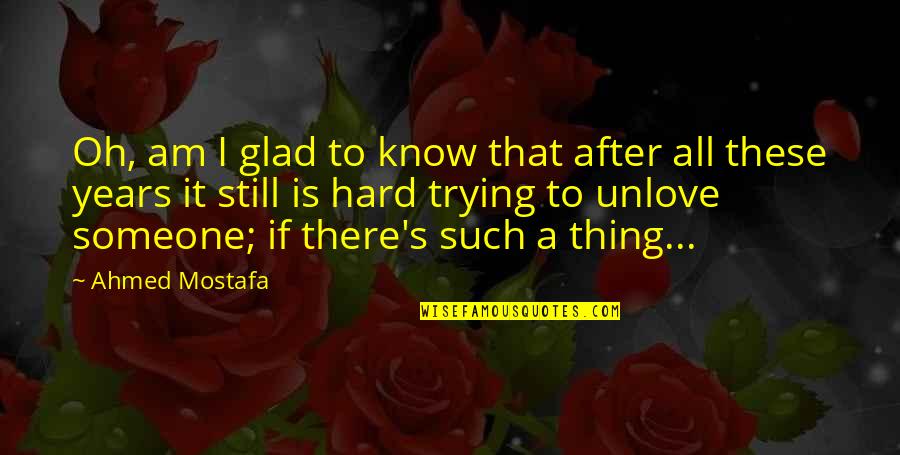 Oh, am I glad to know that after all these years it still is hard trying to unlove someone; if there's such a thing... —
Ahmed Mostafa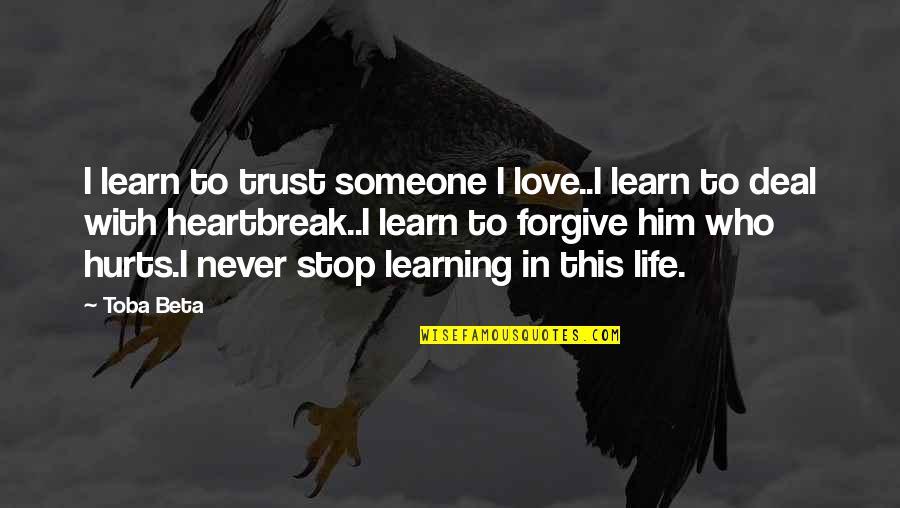 I learn to trust someone I love..
I learn to deal with heartbreak..
I learn to forgive him who hurts.
I never stop learning in this life. —
Toba Beta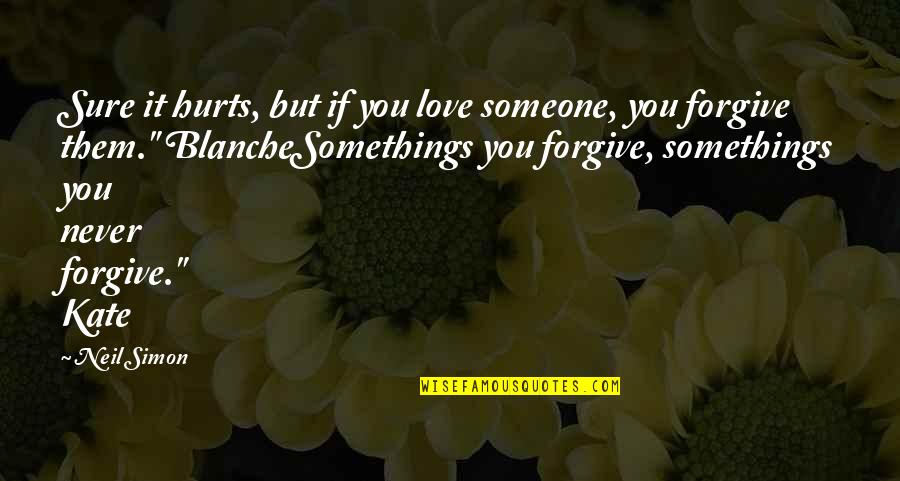 Sure it hurts, but if you love someone, you forgive them." Blanche
Somethings you forgive, somethings you never forgive." Kate —
Neil Simon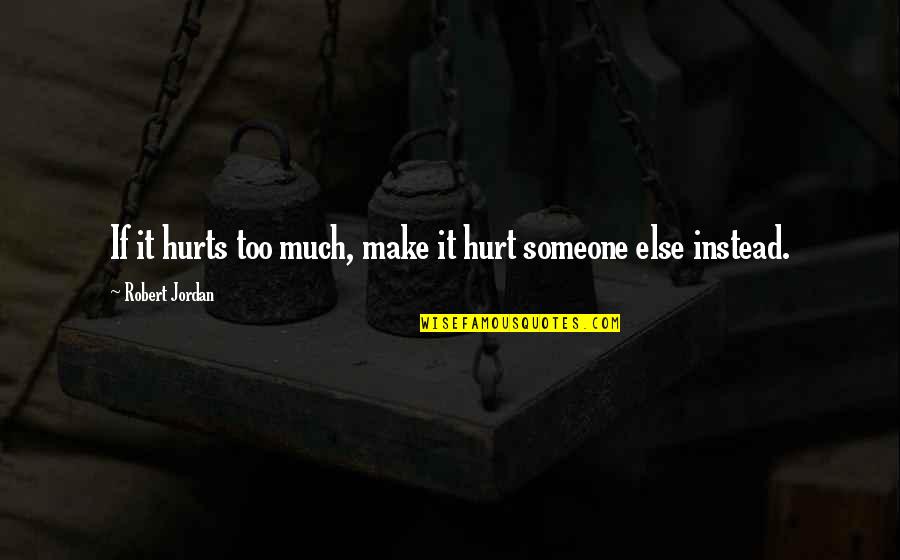 If it hurts too much, make it hurt someone else instead. —
Robert Jordan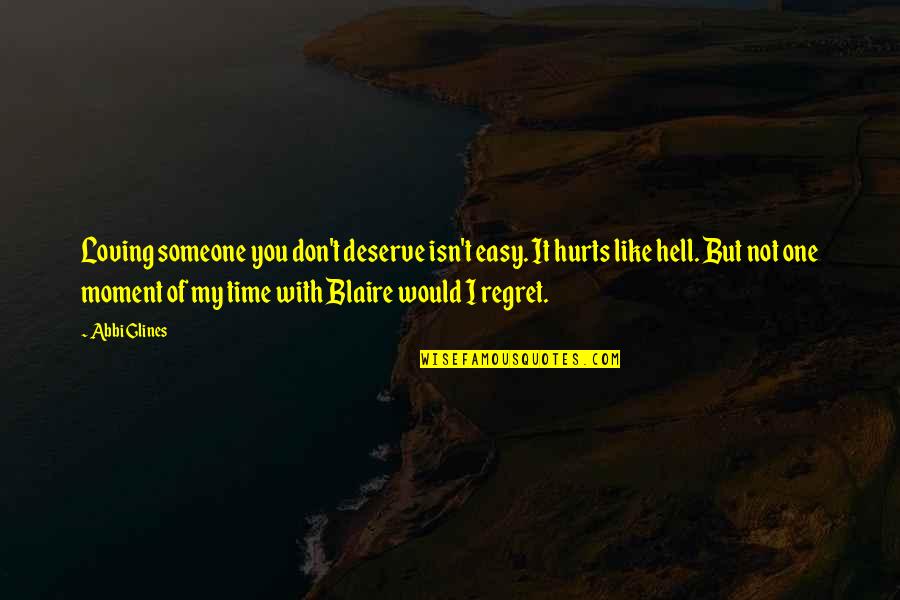 Loving someone you don't deserve isn't easy. It hurts like hell. But not one moment of my time with Blaire would I regret. —
Abbi Glines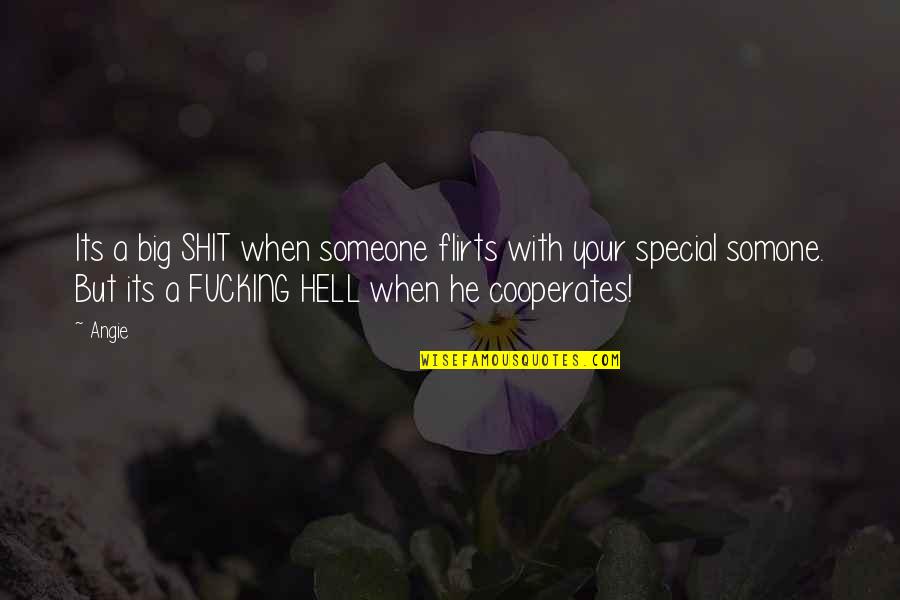 Its a big SHIT when someone flirts with your special somone. But its a FUCKING HELL when he cooperates! —
Angie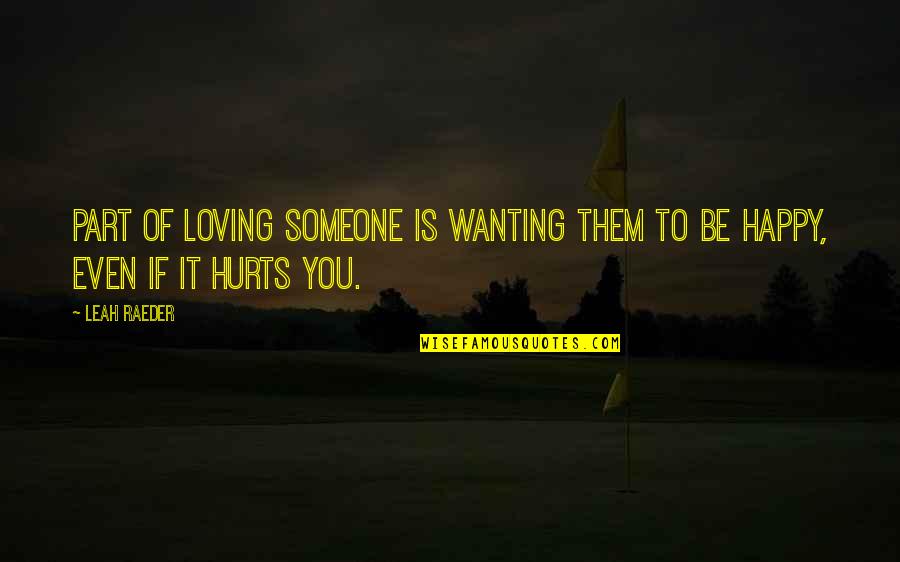 Part of loving someone is wanting them to be happy, even if it hurts you. —
Leah Raeder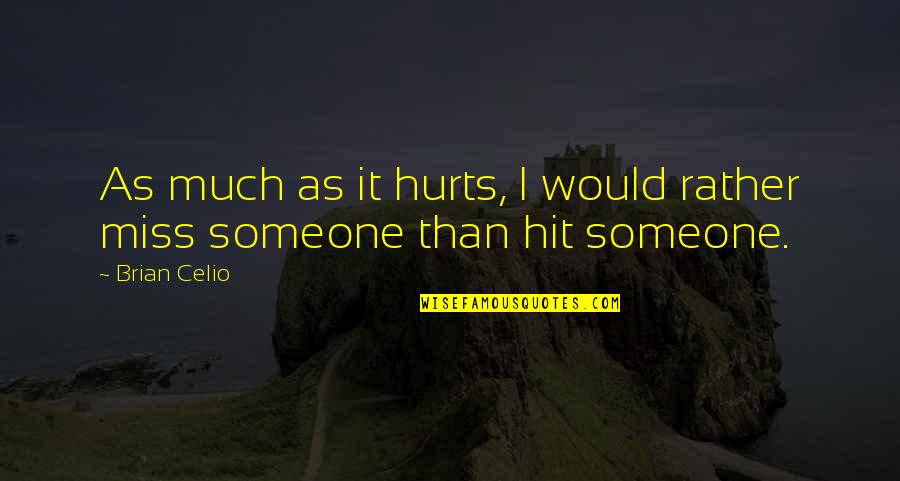 As much as it hurts, I would rather miss someone than hit someone. —
Brian Celio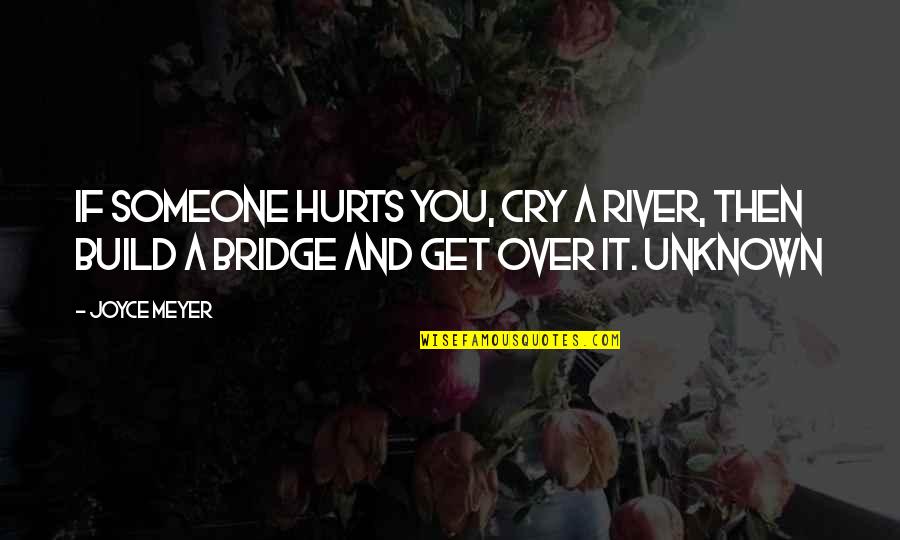 If someone hurts you, cry a river, then build a bridge and get over it. Unknown —
Joyce Meyer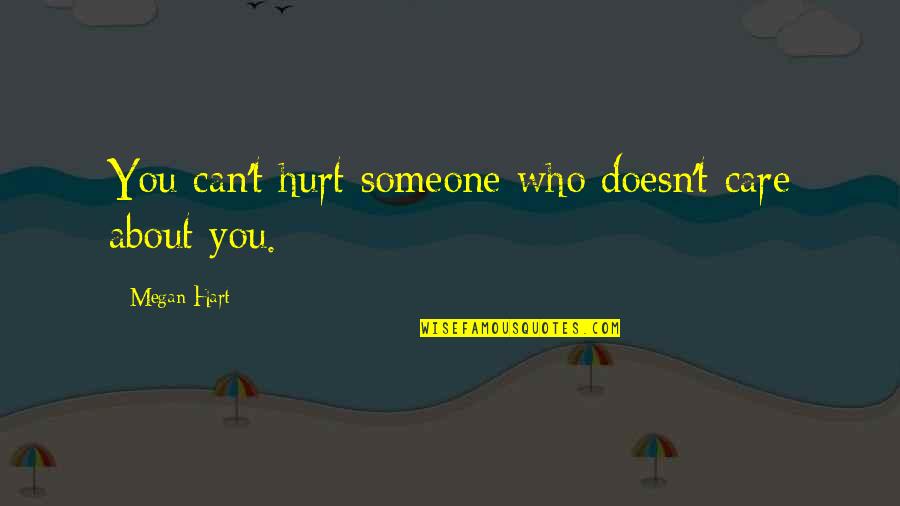 You can't hurt someone who doesn't care about you. —
Megan Hart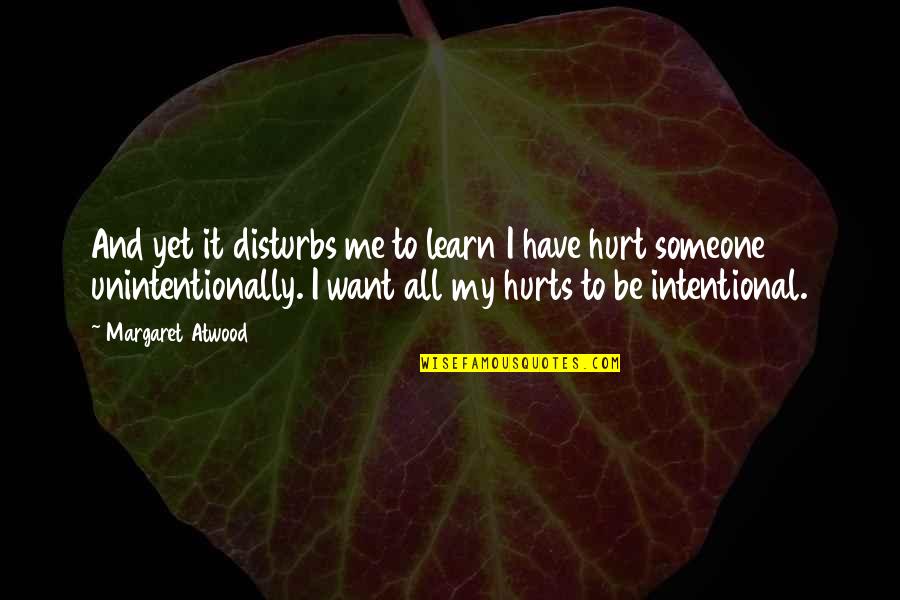 And yet it disturbs me to learn I have hurt someone unintentionally. I want all my hurts to be intentional. —
Margaret Atwood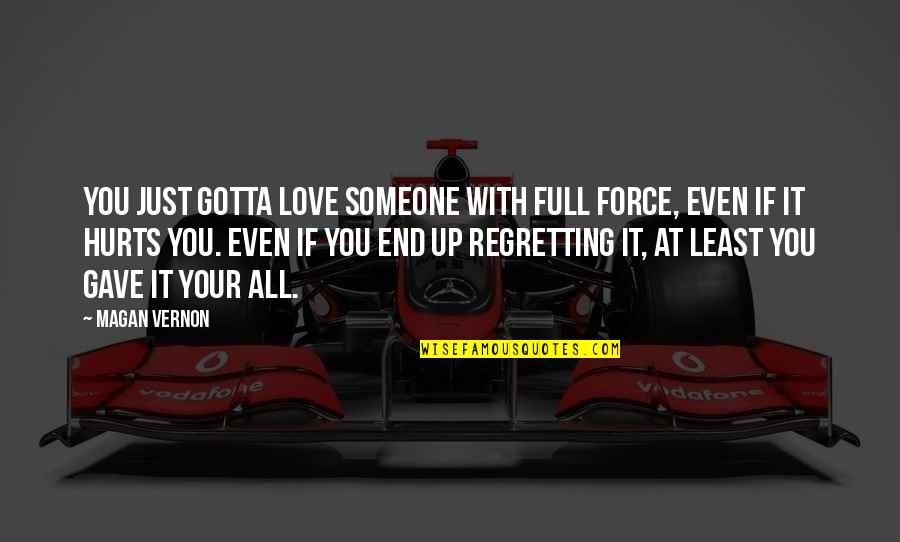 You just gotta love someone with full force, even if it hurts you. Even if you end up regretting it, at least you gave it your all. —
Magan Vernon
Amy: Hey, Paisley, Ever fancied someone you know you shouldn't?
Bracewell: What?
Amy: Hurts, doesn't it? But kind of a good hurt. —
Mark Gatiss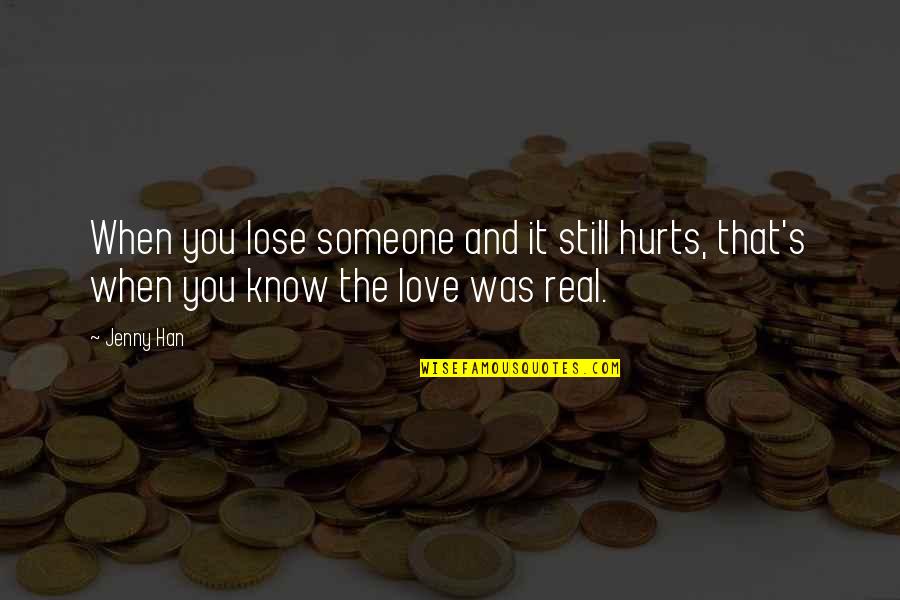 When you lose someone and it still hurts, that's when you know the love was real. —
Jenny Han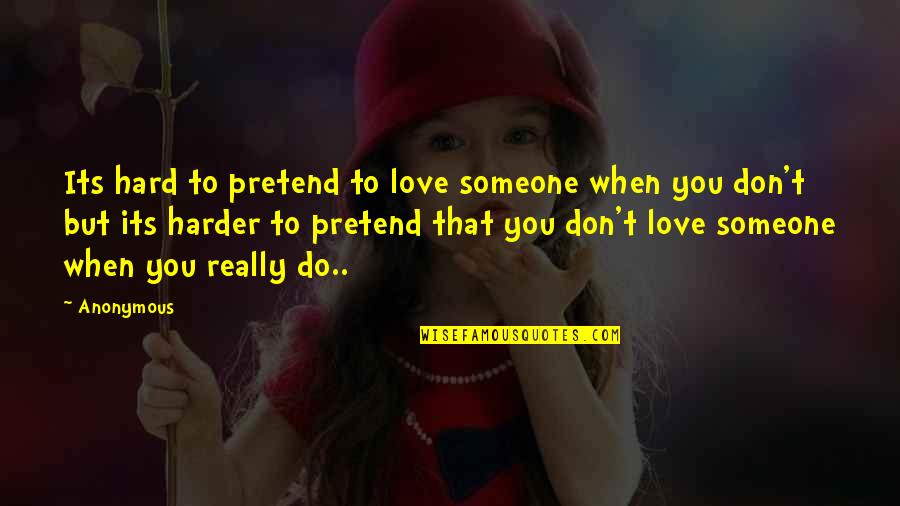 Its hard to pretend to love someone when you don't but its harder to pretend that you don't love someone when you really do.. —
Anonymous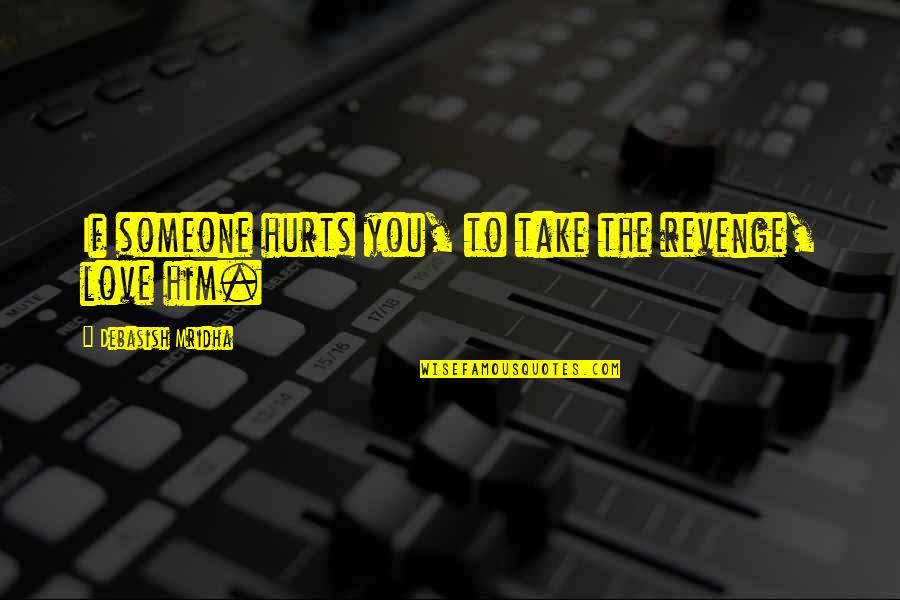 If someone hurts you, to take the revenge, love him. —
Debasish Mridha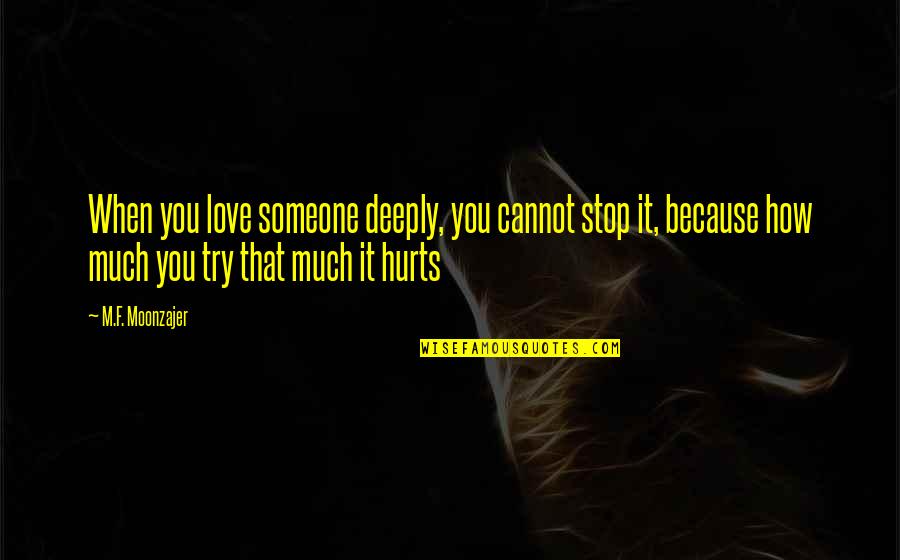 When you love someone deeply, you cannot stop it, because how much you try that much it hurts —
M.F. Moonzajer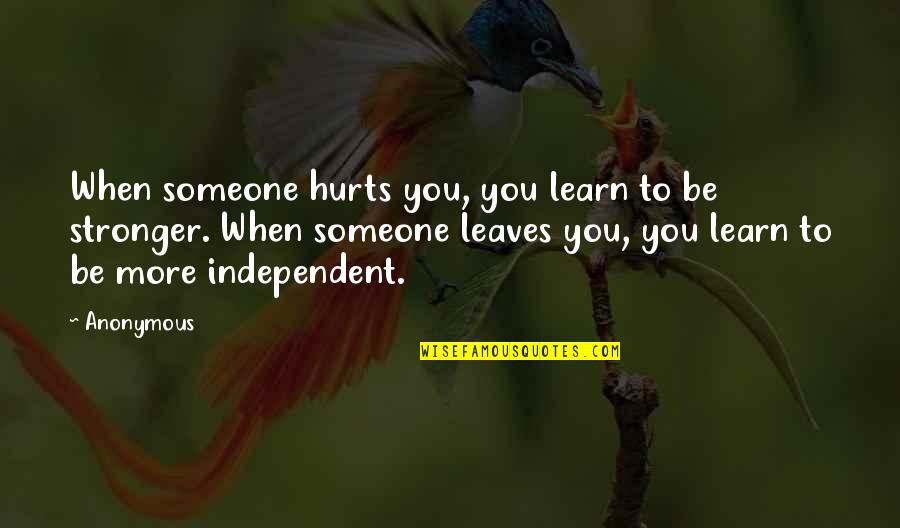 When someone hurts you, you learn to be stronger. When someone leaves you, you learn to be more independent. —
Anonymous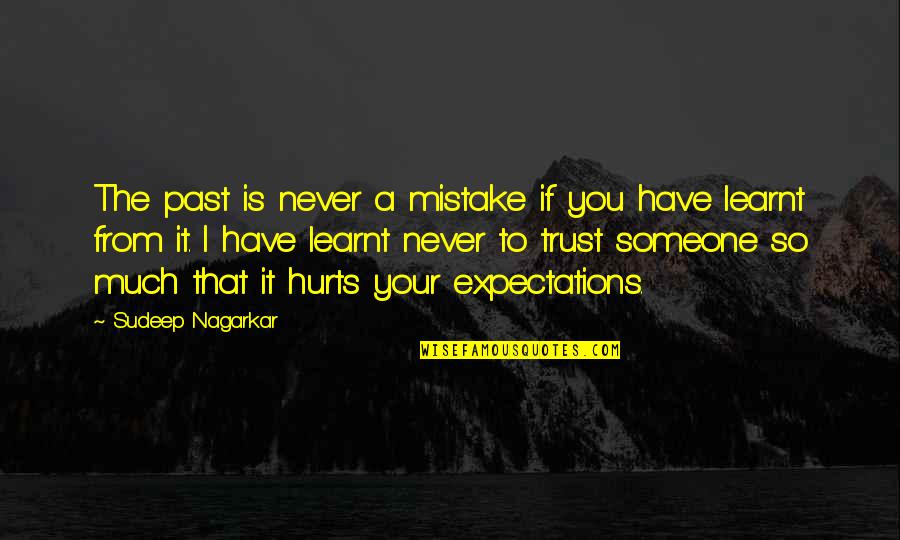 The past is never a mistake if you have learnt from it. I have learnt never to trust someone so much that it hurts your expectations. —
Sudeep Nagarkar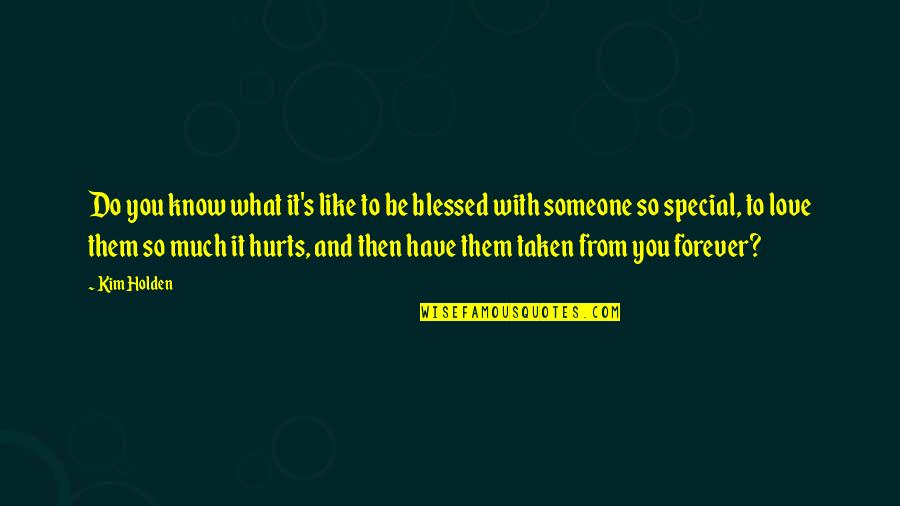 Do you know what it's like to be blessed with someone so special, to love them so much it hurts, and then have them taken from you forever? —
Kim Holden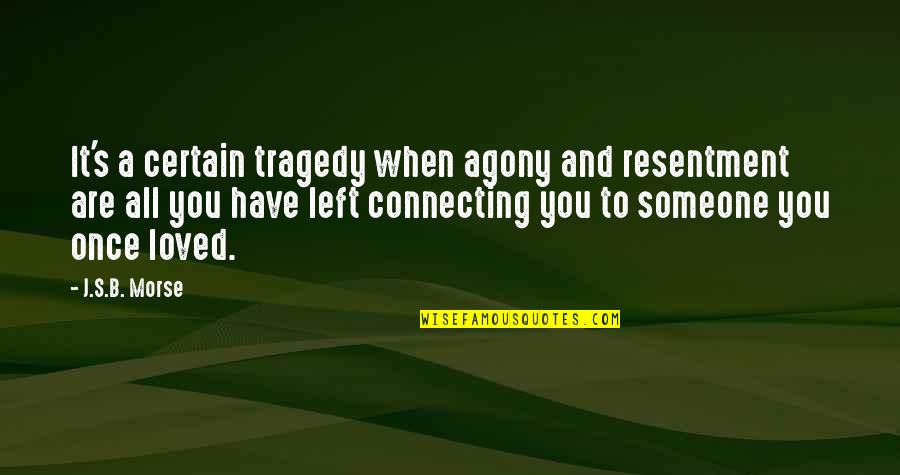 It's a certain tragedy when agony and resentment are all you have left connecting you to someone you once loved. —
J.S.B. Morse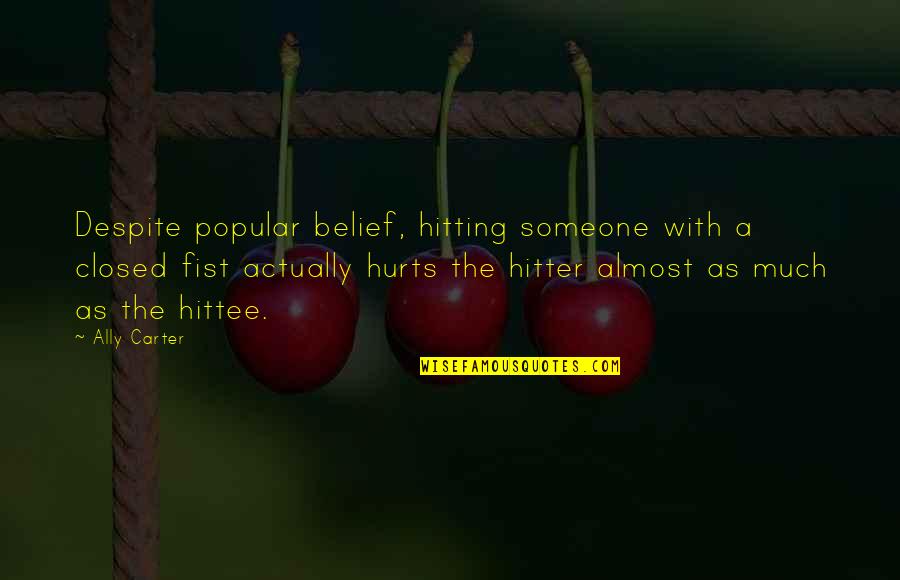 Despite popular belief, hitting someone with a closed fist actually hurts the hitter almost as much as the hittee. —
Ally Carter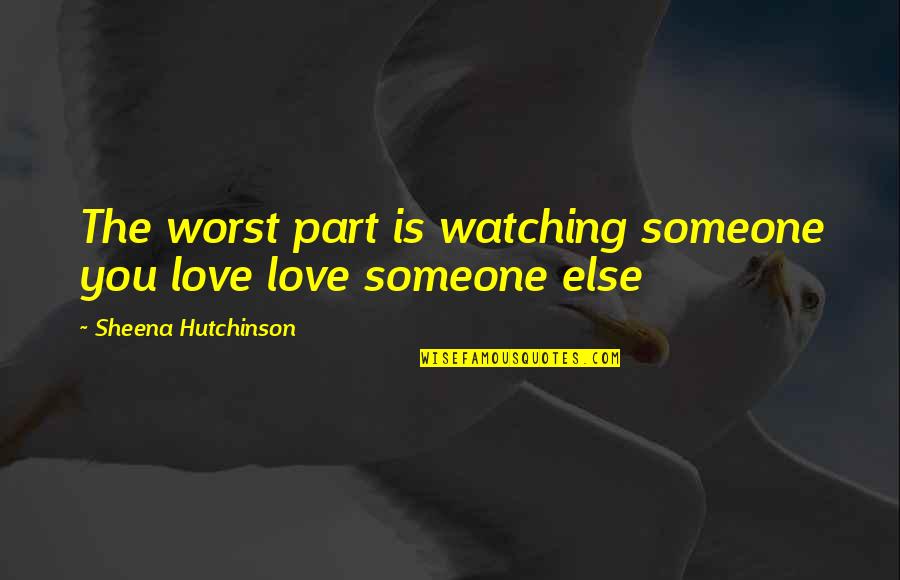 The worst part is watching someone you love love someone else —
Sheena Hutchinson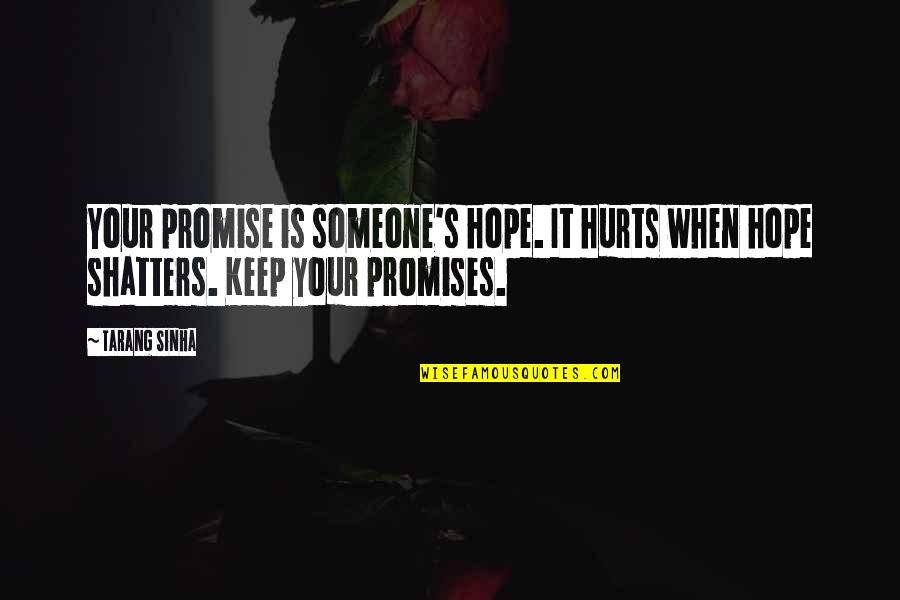 Your promise is someone's hope. It hurts when hope shatters. Keep your promises. —
Tarang Sinha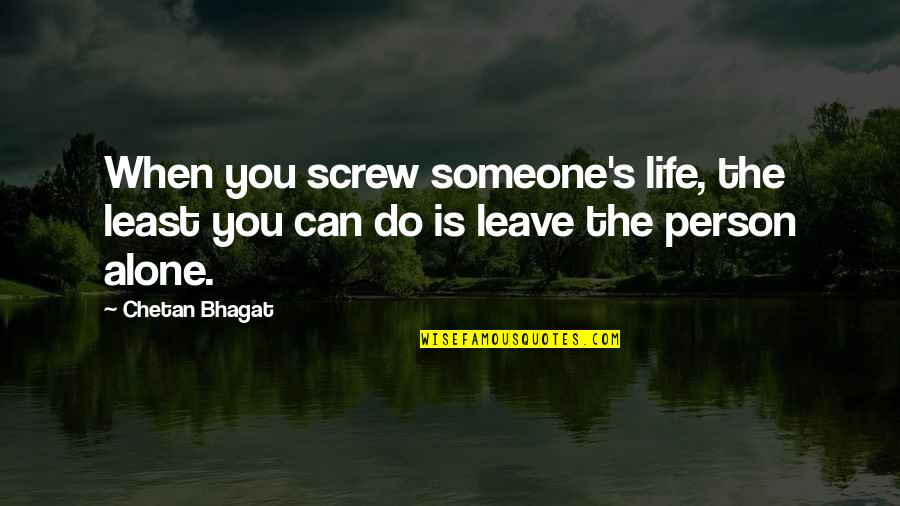 When you screw someone's life, the least you can do is leave the person alone. —
Chetan Bhagat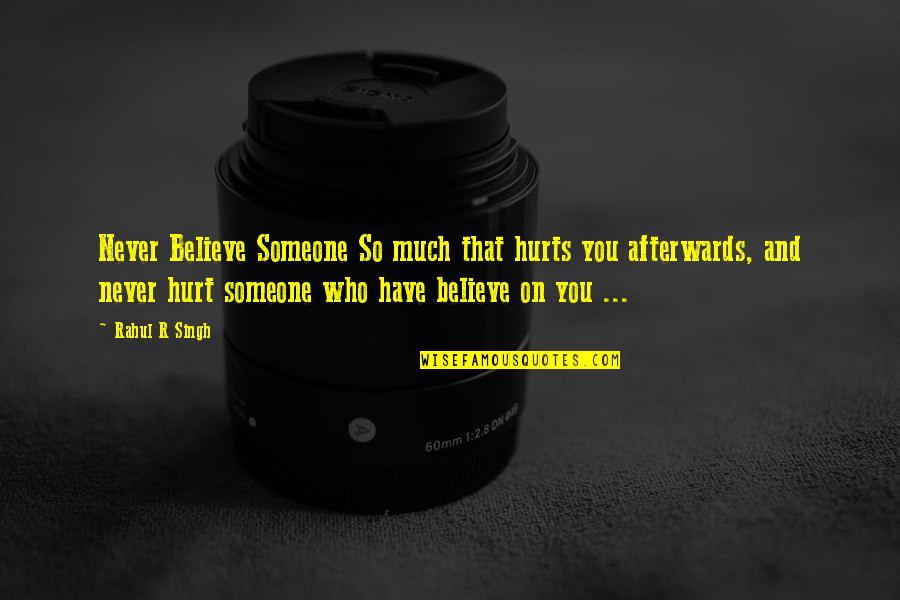 Never Believe Someone So much that hurts you afterwards, and never hurt someone who have believe on you ... —
Rahul R Singh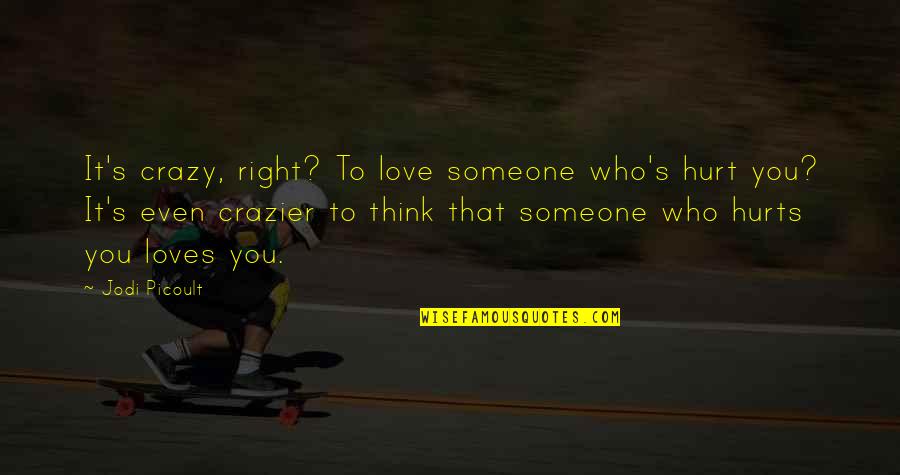 It's crazy, right? To love someone who's hurt you? It's even crazier to think that someone who hurts you loves you. —
Jodi Picoult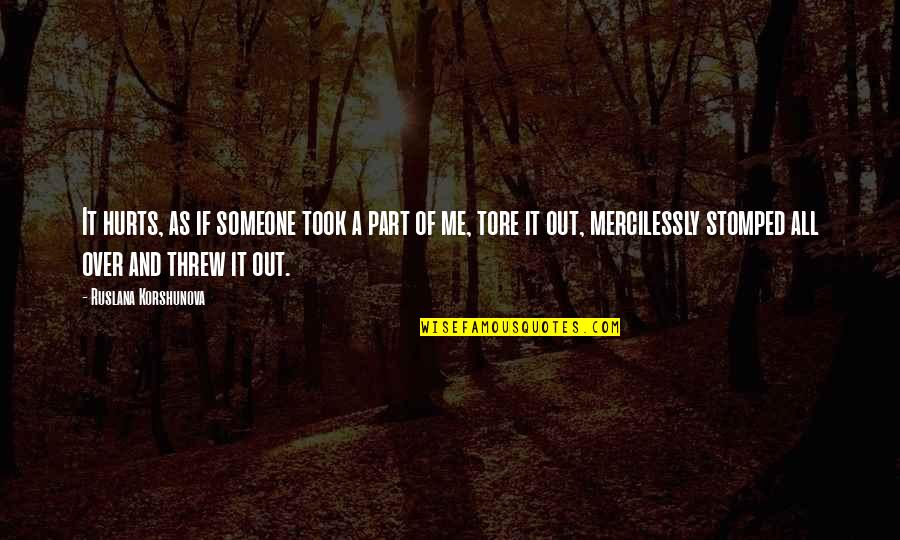 It hurts, as if someone took a part of me, tore it out, mercilessly stomped all over and threw it out. —
Ruslana Korshunova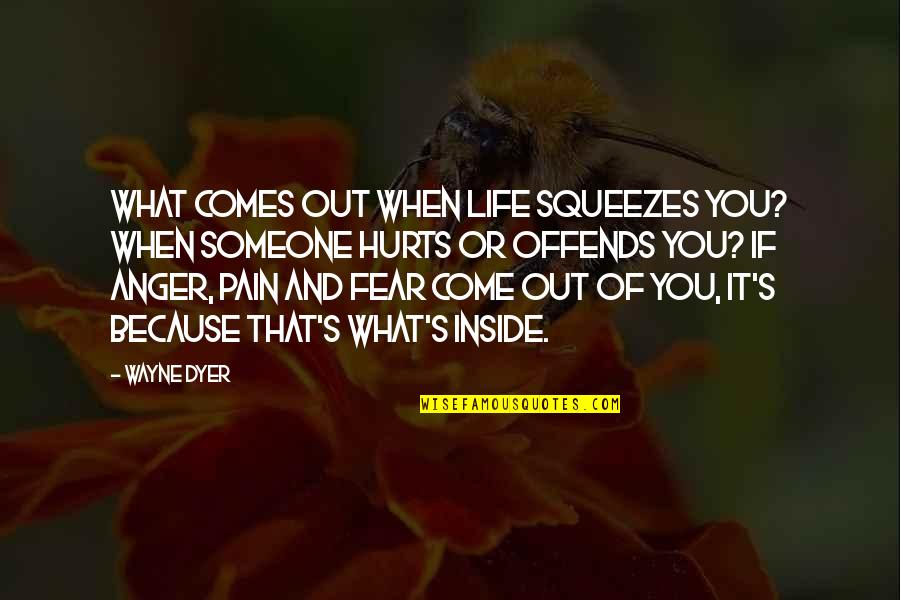 What comes out when life squeezes you? When someone hurts or offends you? If anger, pain and fear come out of you, it's because that's what's inside. —
Wayne Dyer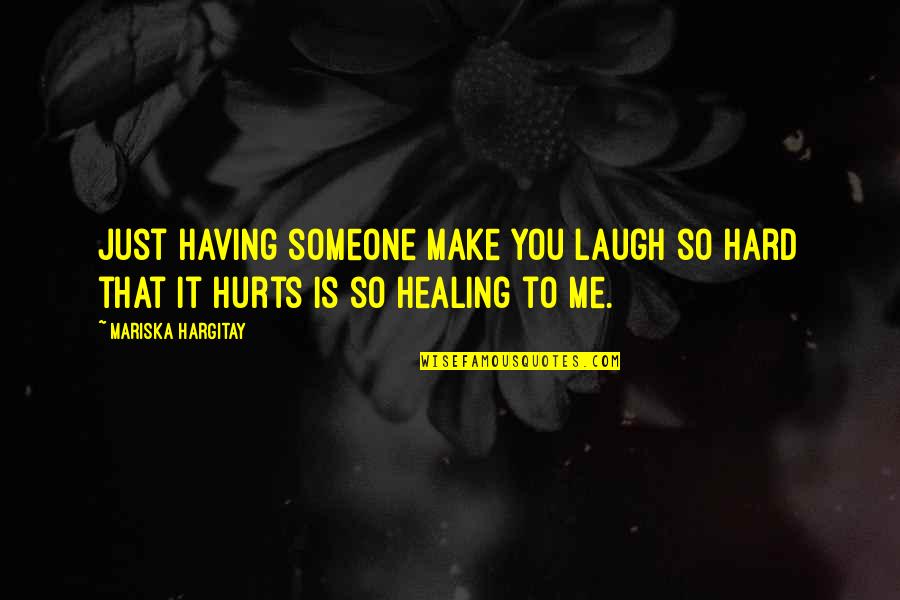 Just having someone make you laugh so hard that it hurts is so healing to me. —
Mariska Hargitay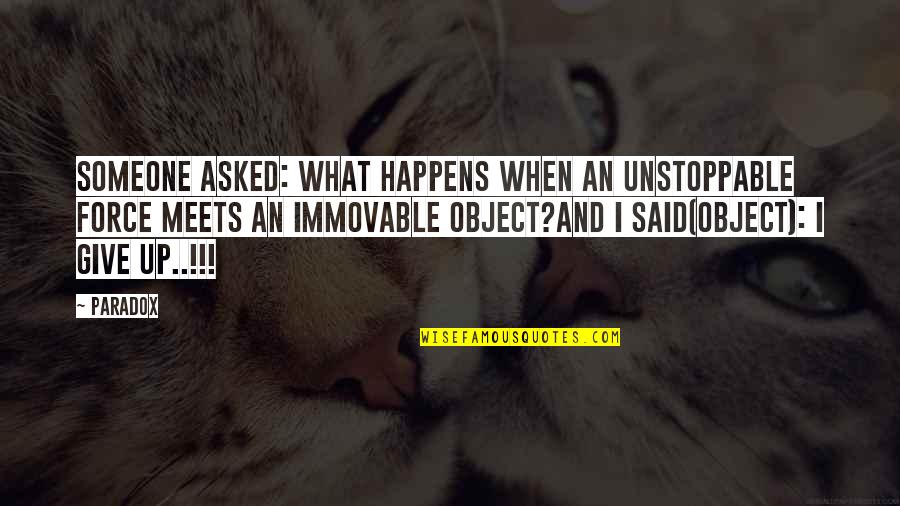 Someone asked: What happens when an unstoppable force meets an immovable object?
and i said(object): i give up..!!! —
Paradox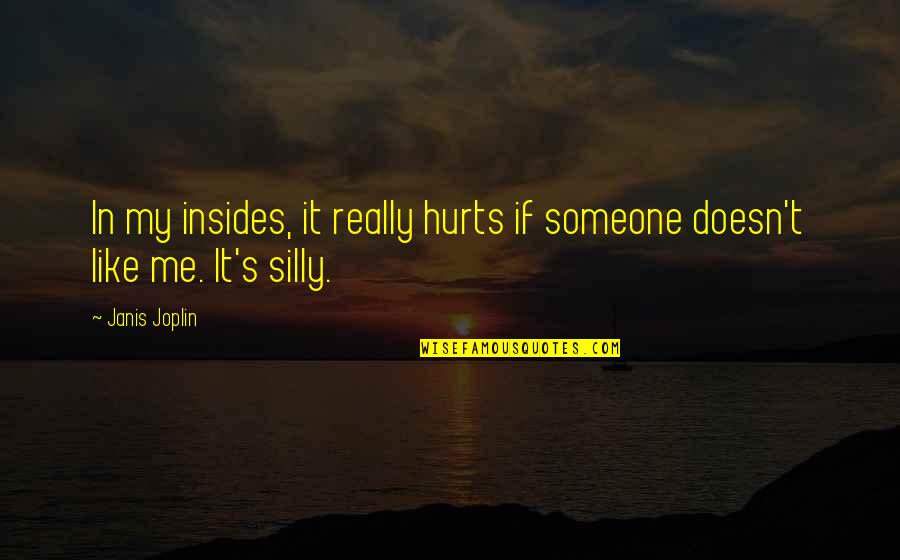 In my insides, it really hurts if someone doesn't like me. It's silly. —
Janis Joplin
When you truly start to care about someone you become vulnerable to all sorts of things. —
Neal Shusterman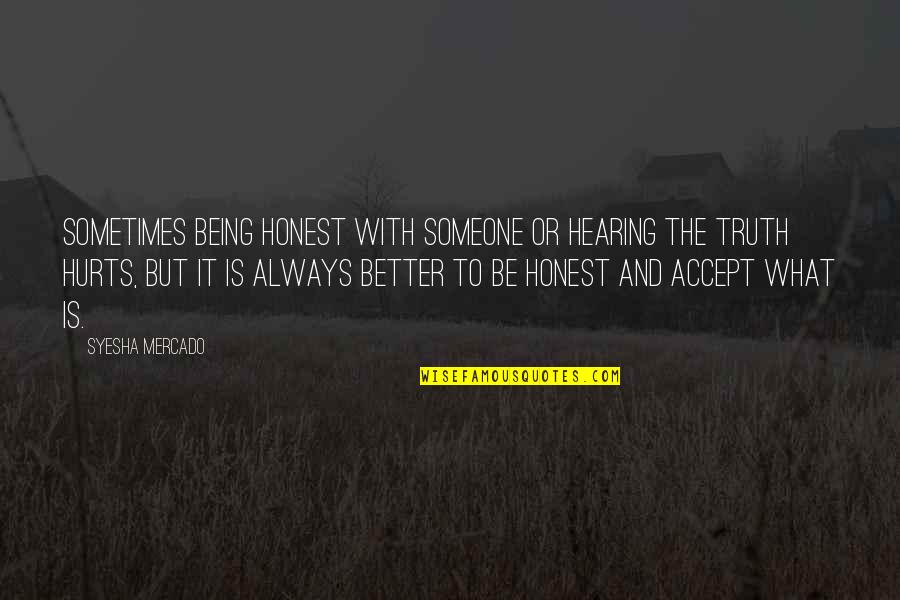 Sometimes being honest with someone or hearing the truth hurts, but it is always better to be honest and accept what is. —
Syesha Mercado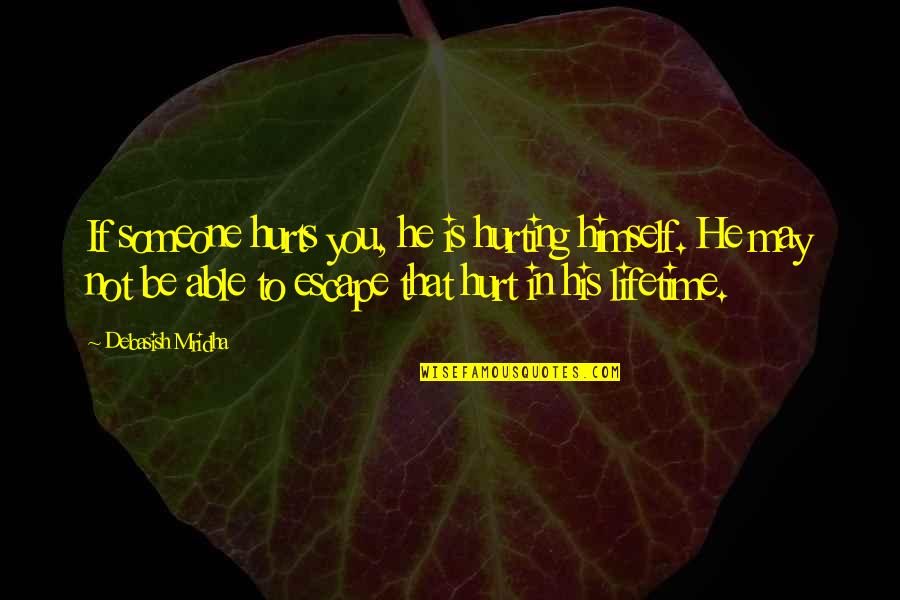 If someone hurts you, he is hurting himself. He may not be able to escape that hurt in his lifetime. —
Debasish Mridha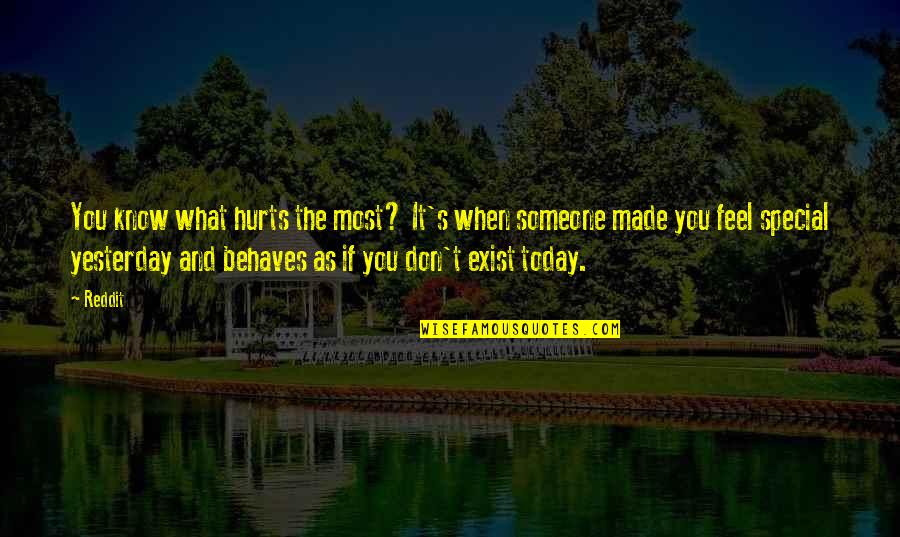 You know what hurts the most? It's when someone made you feel special yesterday and behaves as if you don't exist today. —
Reddit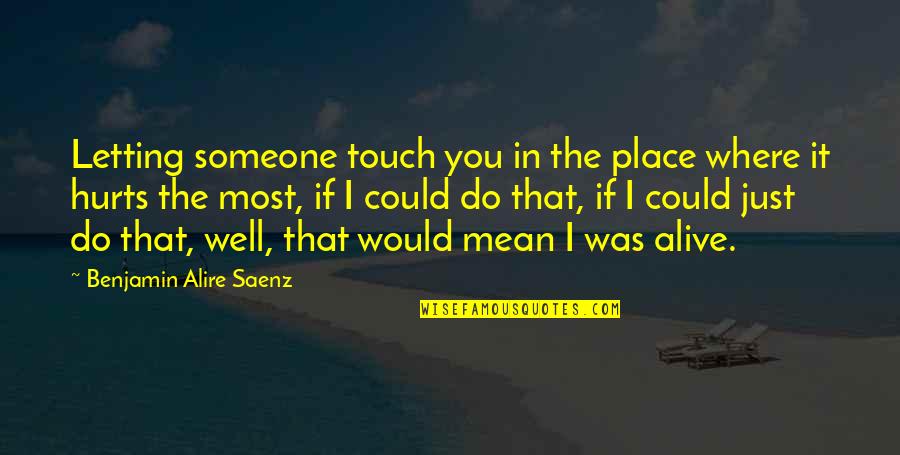 Letting someone touch you in the place where it hurts the most, if I could do that, if I could just do that, well, that would mean I was alive. —
Benjamin Alire Saenz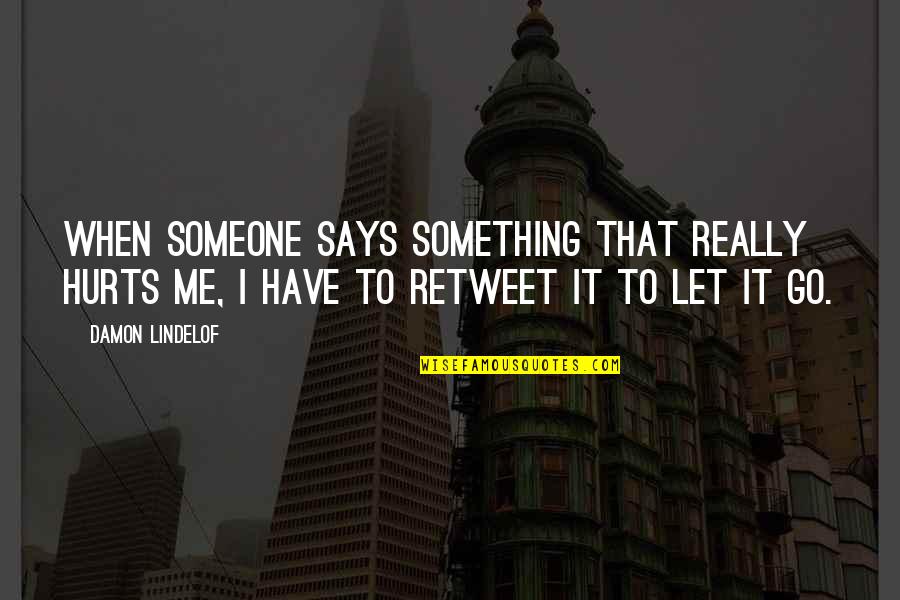 When someone says something that really hurts me, I have to retweet it to let it go. —
Damon Lindelof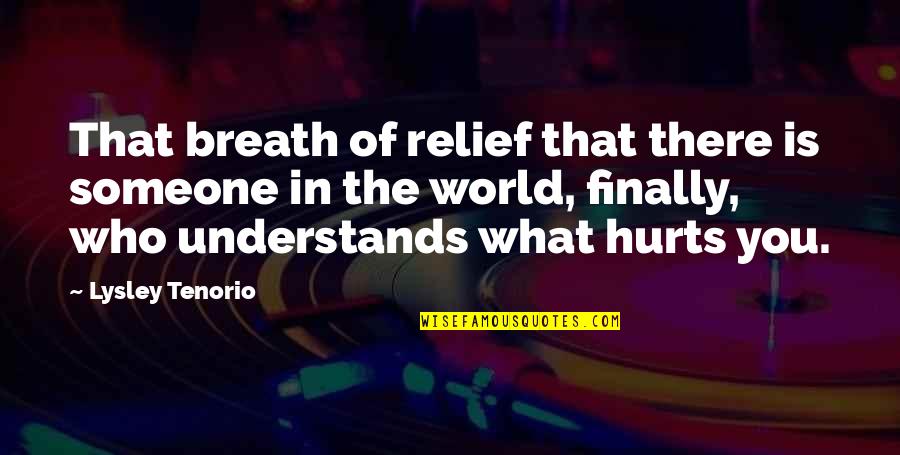 That breath of relief that there is someone in the world, finally, who understands what hurts you. —
Lysley Tenorio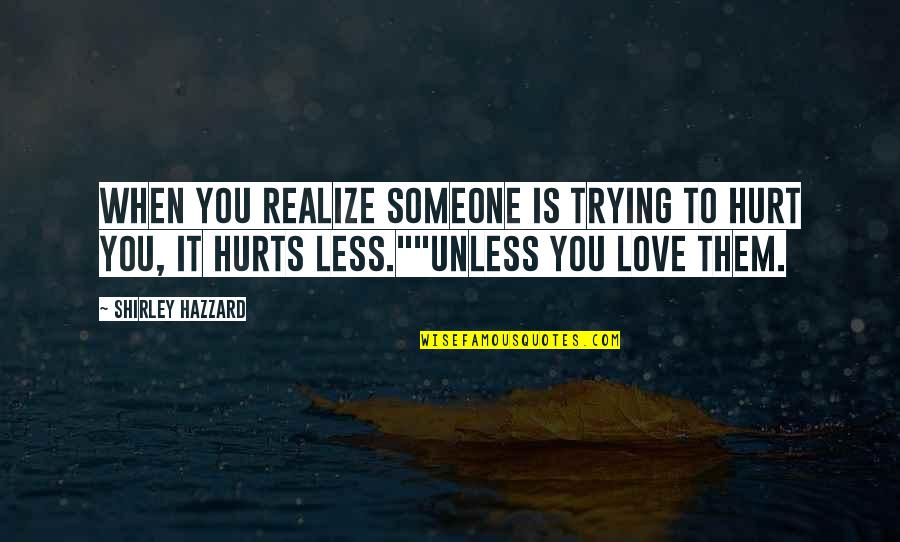 When you realize someone is trying to hurt you, it hurts less."
"Unless you love them. —
Shirley Hazzard
When someone hurts you, don't hurt him back but hit him with your unconditional love. —
Debasish Mridha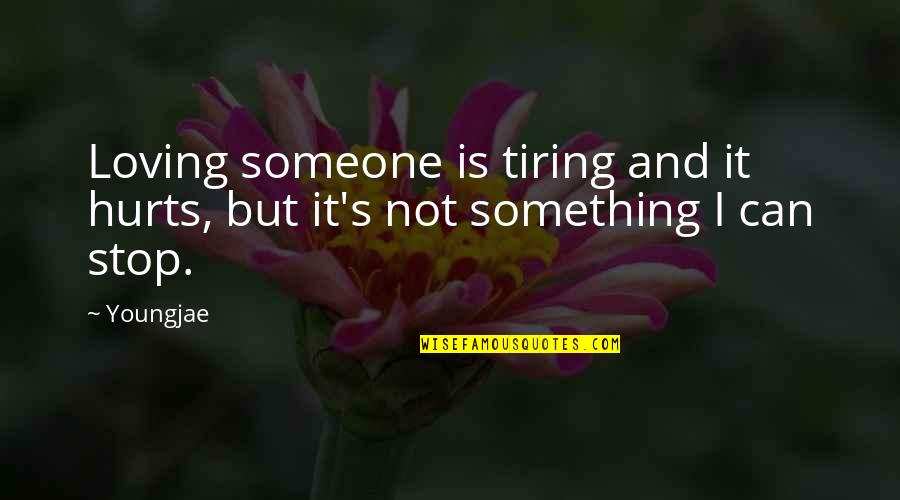 Loving someone is tiring and it hurts, but it's not something I can stop. —
Youngjae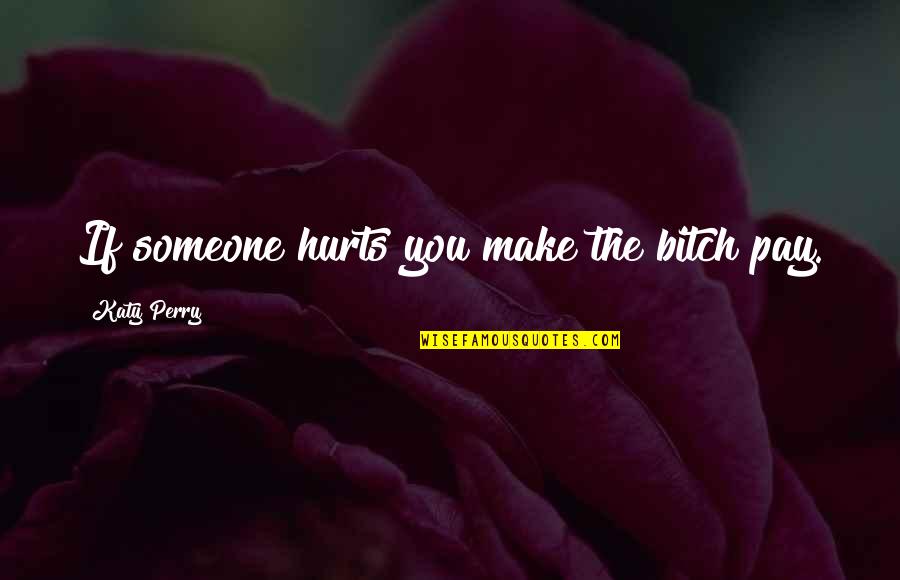 If someone hurts you make the bitch pay. —
Katy Perry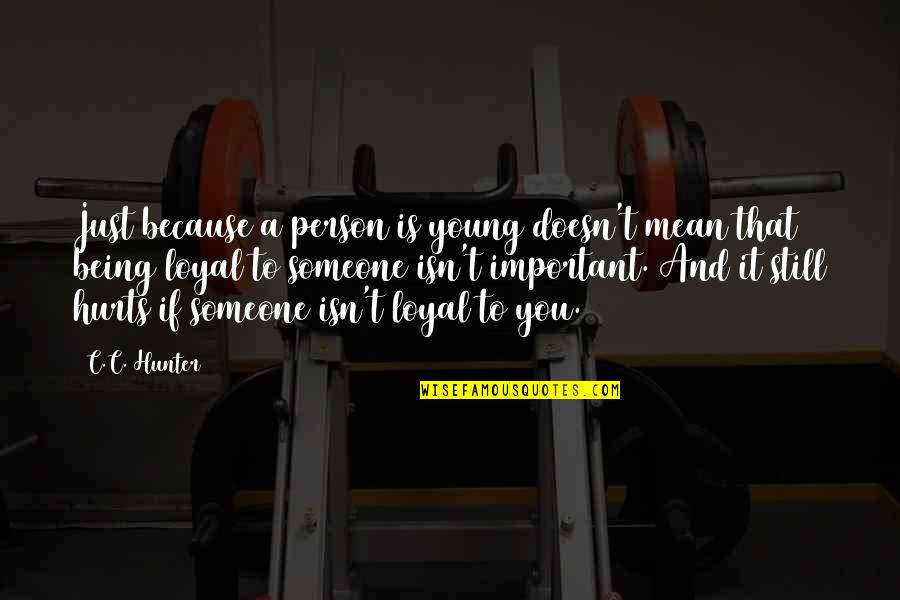 Just because a person is young doesn't mean that being loyal to someone isn't important. And it still hurts if someone isn't loyal to you. —
C.C. Hunter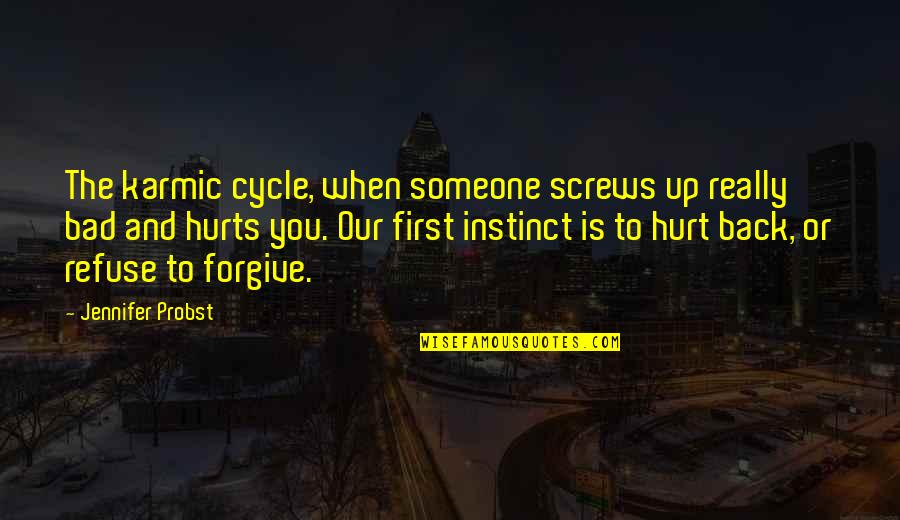 The karmic cycle, when someone screws up really bad and hurts you. Our first instinct is to hurt back, or refuse to forgive. —
Jennifer Probst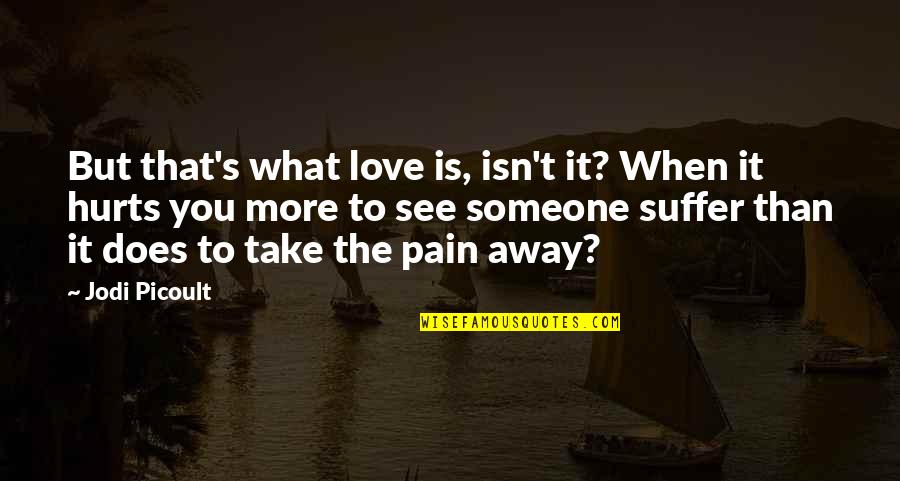 But that's what love is, isn't it? When it hurts you more to see someone suffer than it does to take the pain away? —
Jodi Picoult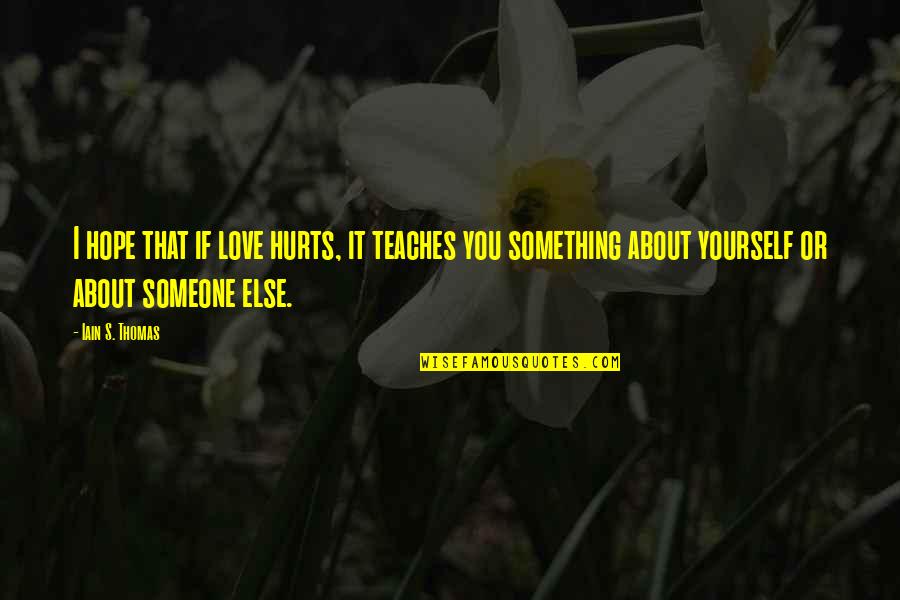 I hope that if love hurts, it teaches you something about yourself or about someone else. —
Iain S. Thomas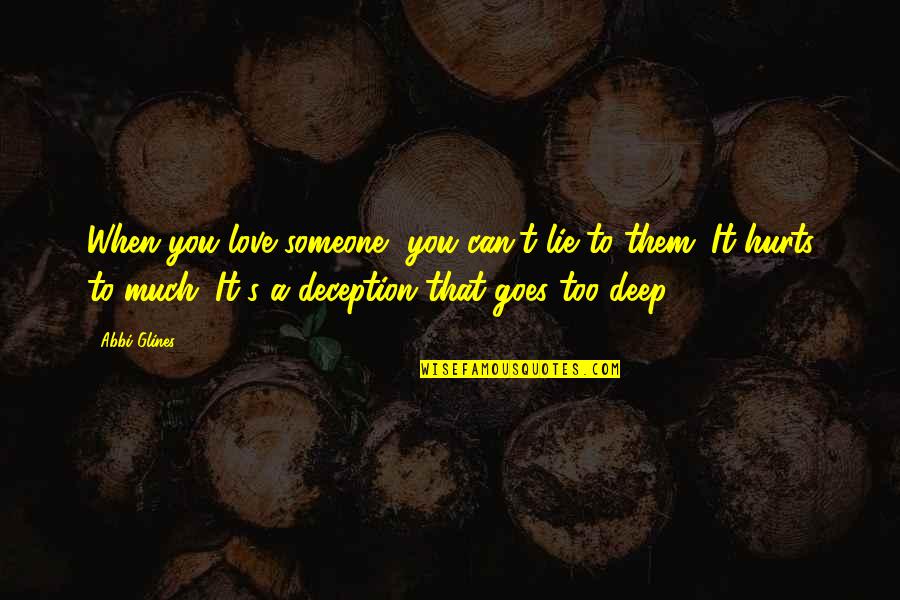 When you love someone, you can't lie to them. It hurts to much. It's a deception that goes too deep. —
Abbi Glines