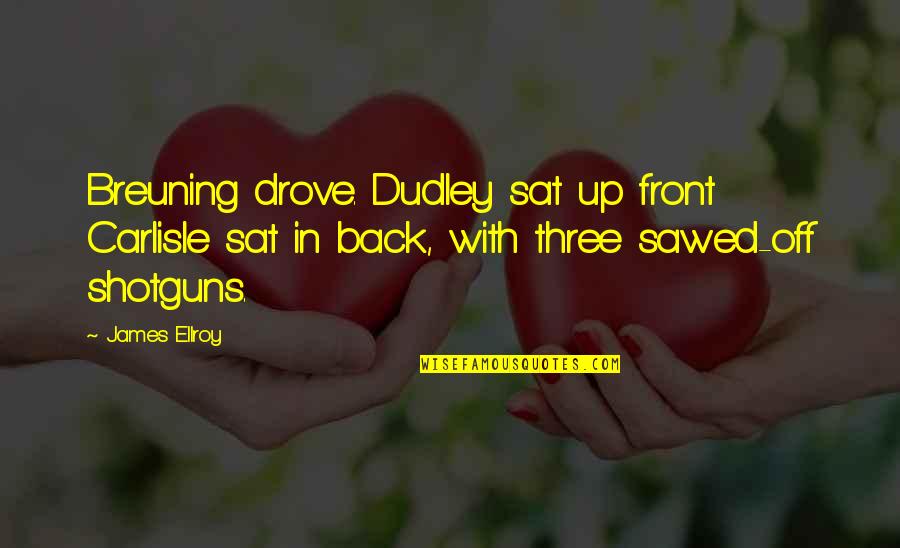 Breuning drove. Dudley sat up front Carlisle sat in back, with three sawed-off shotguns.
—
James Ellroy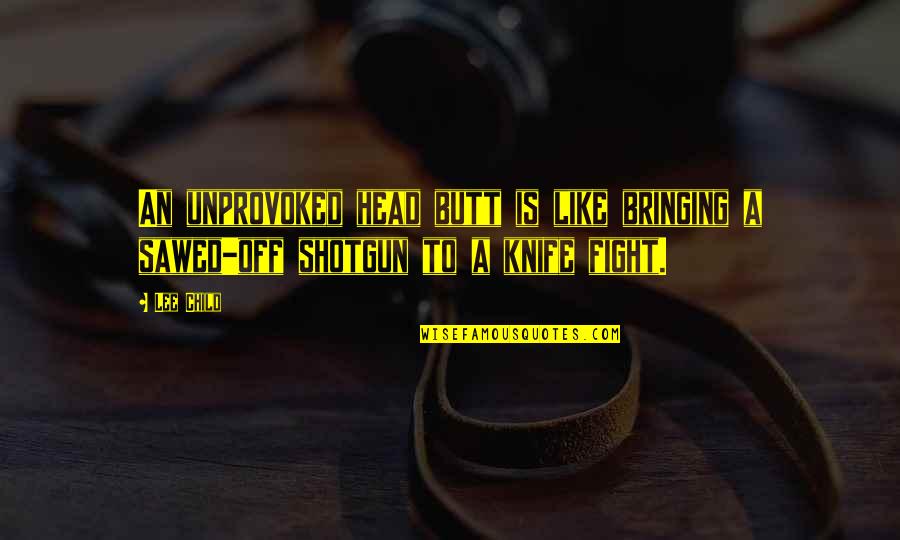 An unprovoked head butt is like bringing a
sawed
-off shotgun to a knife fight. —
Lee Child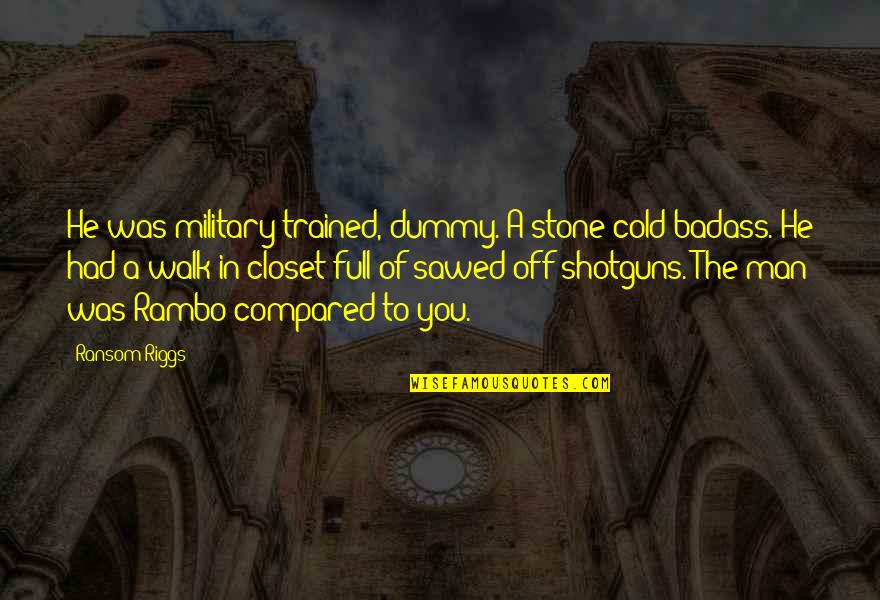 He was military-trained, dummy. A stone-cold badass. He had a walk-in closet full of
sawed
-off shotguns. The man was Rambo compared to you. —
Ransom Riggs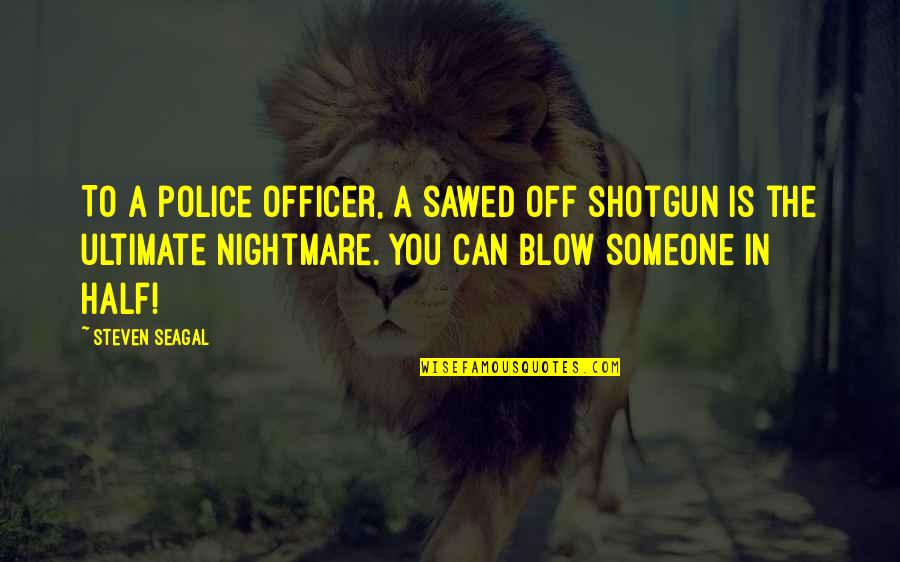 To a police officer, a
sawed
off shotgun is the ultimate nightmare. You can blow someone in half! —
Steven Seagal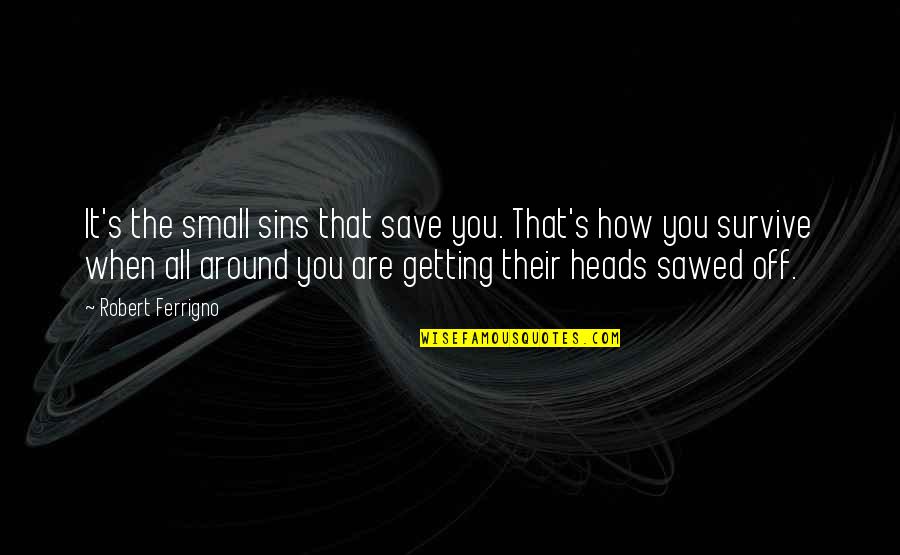 It's the small sins that save you. That's how you survive when all around you are getting their heads
sawed
off. —
Robert Ferrigno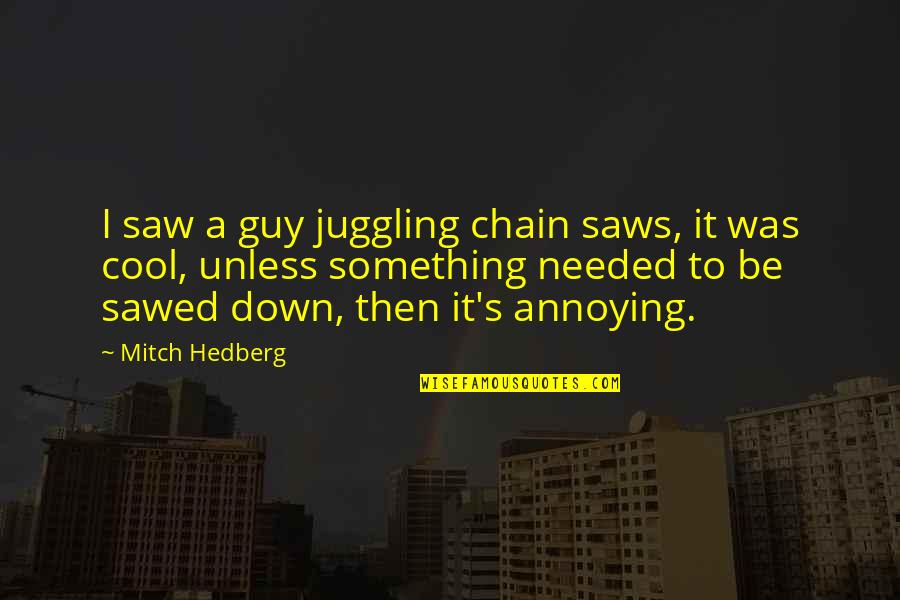 I saw a guy juggling chain saws, it was cool, unless something needed to be
sawed
down, then it's annoying. —
Mitch Hedberg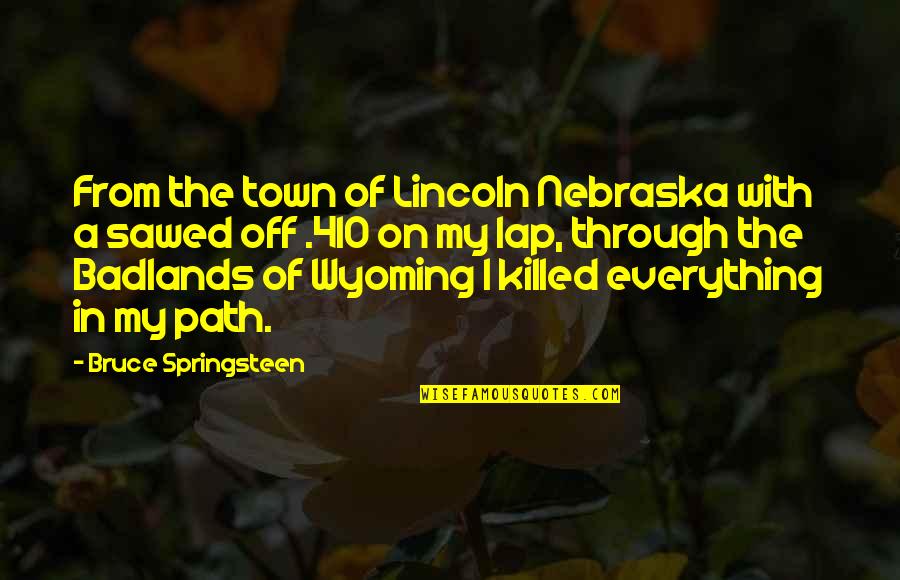 From the town of Lincoln Nebraska with a
sawed
off .410 on my lap, through the Badlands of Wyoming I killed everything in my path. —
Bruce Springsteen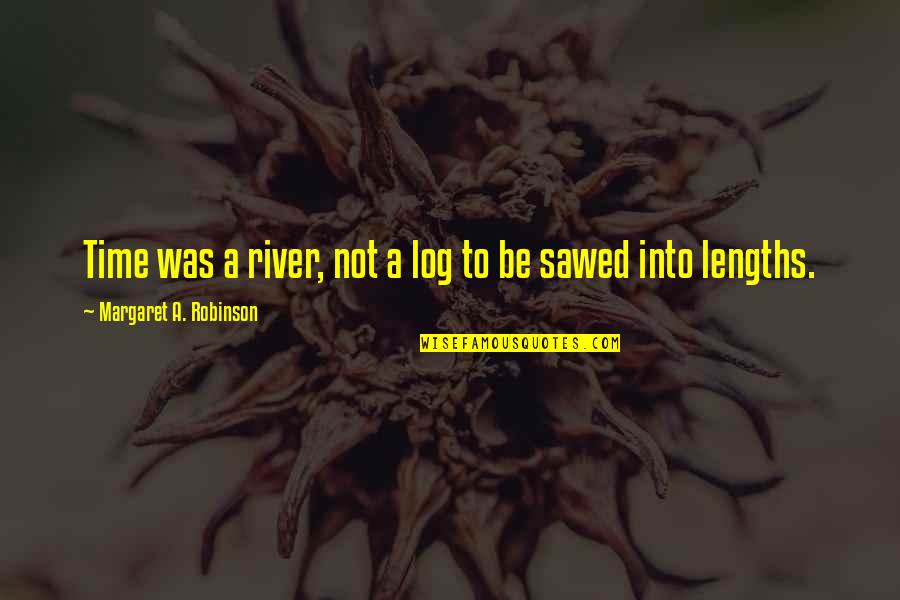 Time was a river, not a log to be
sawed
into lengths. —
Margaret A. Robinson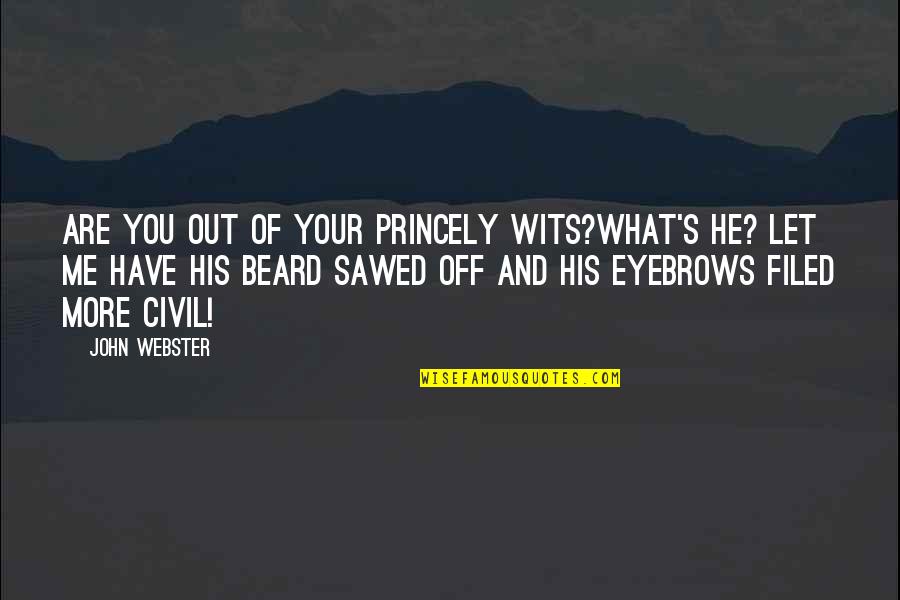 Are you out of your princely wits?
What's he? Let me have his beard
sawed
off and his eyebrows filed more civil! —
John Webster