Responsibility To Others Quotes
Collection of top 58 famous quotes about Responsibility To Others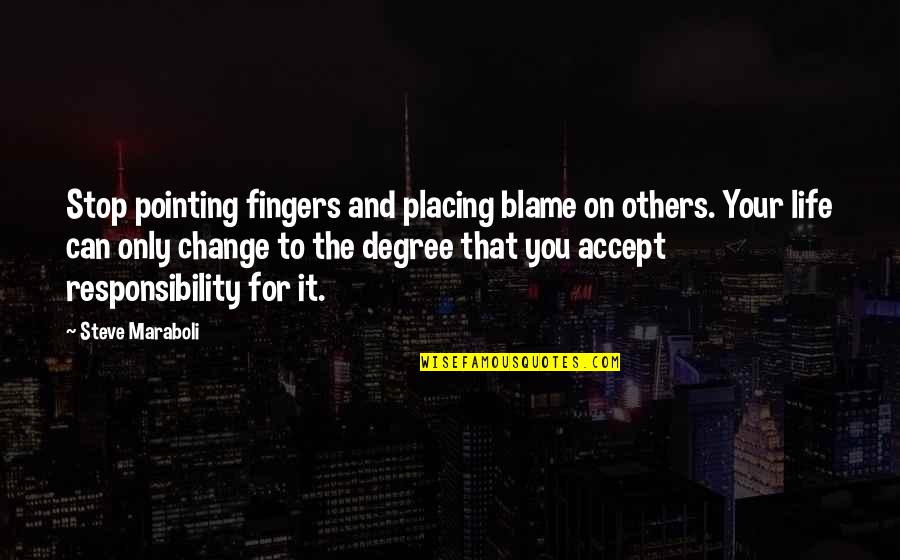 Stop pointing fingers and placing blame on others. Your life can only change to the degree that you accept responsibility for it.
—
Steve Maraboli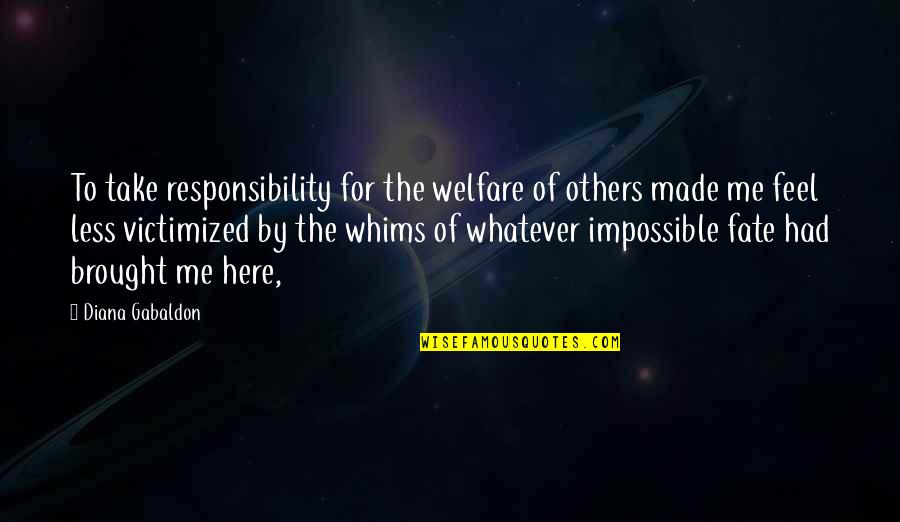 To take responsibility for the welfare of others made me feel less victimized by the whims of whatever impossible fate had brought me here,
—
Diana Gabaldon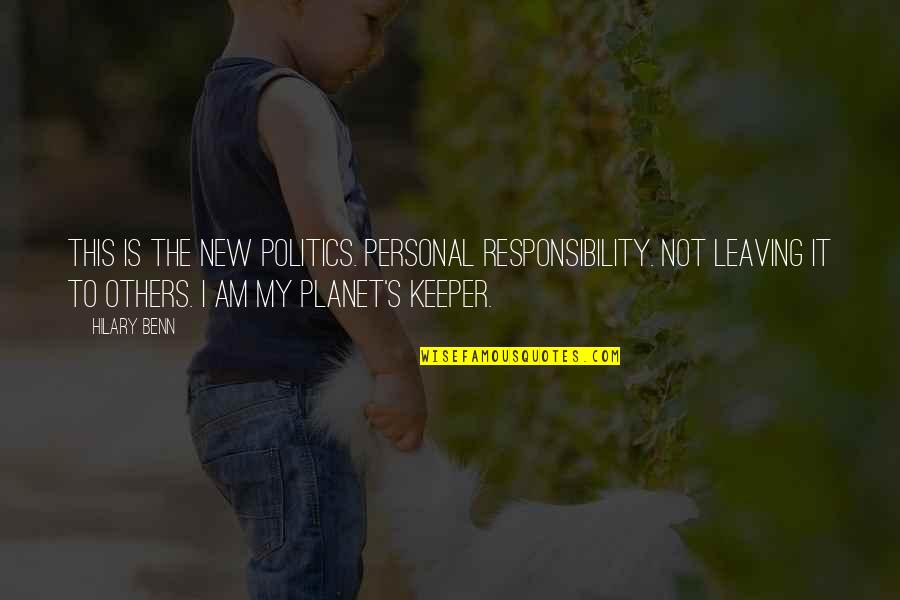 This is the new politics. Personal responsibility. Not leaving it to others. I am my planet's keeper.
—
Hilary Benn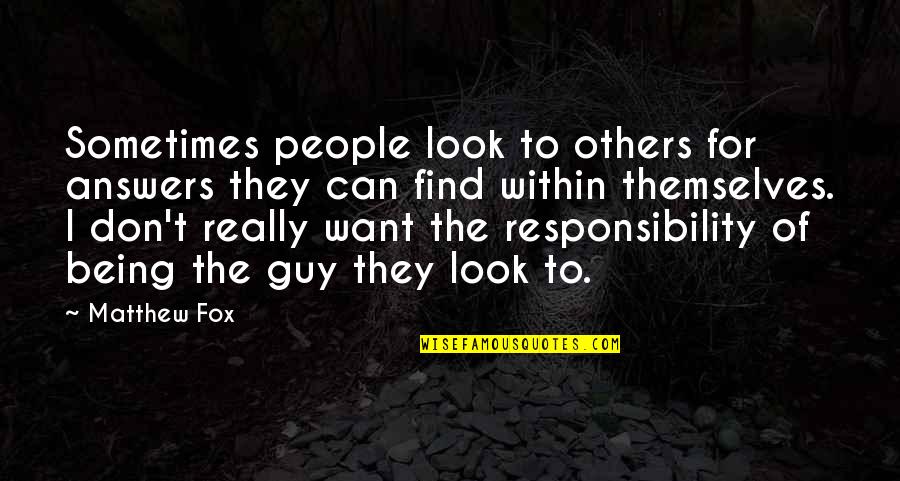 Sometimes people look to others for answers they can find within themselves. I don't really want the responsibility of being the guy they look to.
—
Matthew Fox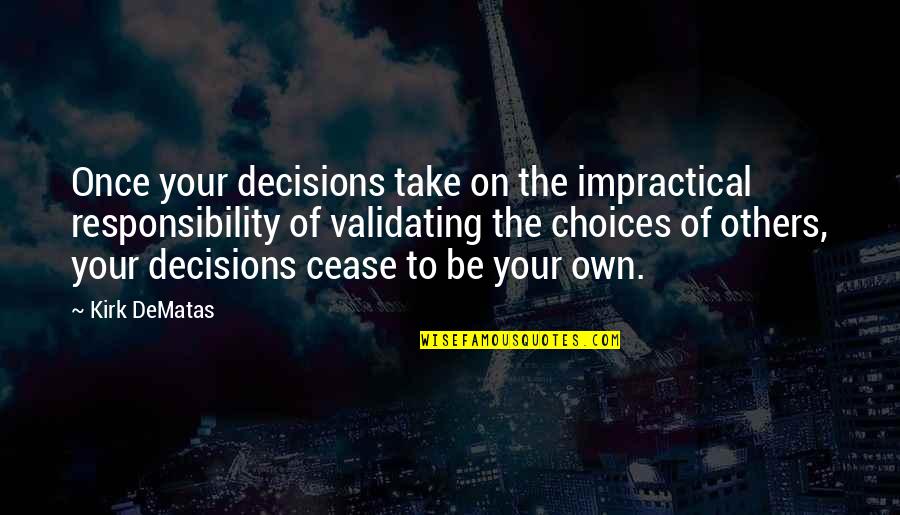 Once your decisions take on the impractical responsibility of validating the choices of others, your decisions cease to be your own.
—
Kirk DeMatas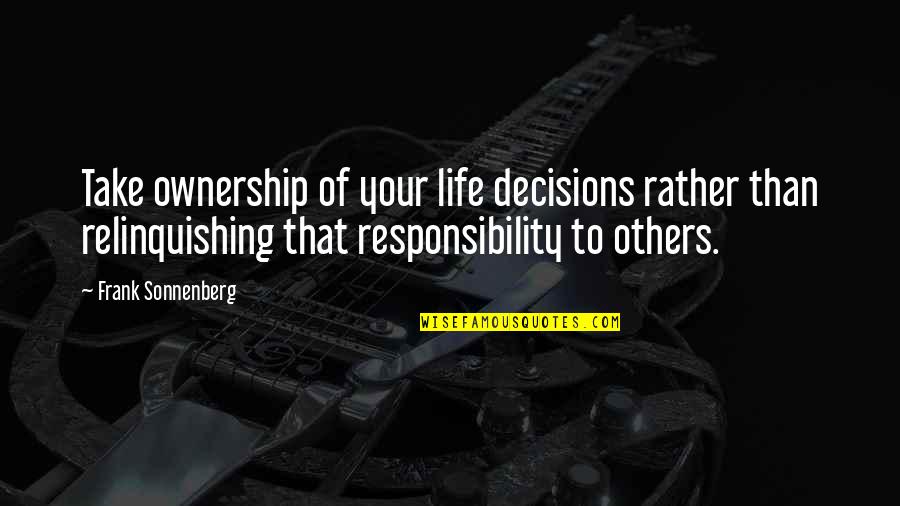 Take ownership of your life decisions rather than relinquishing that responsibility to others.
—
Frank Sonnenberg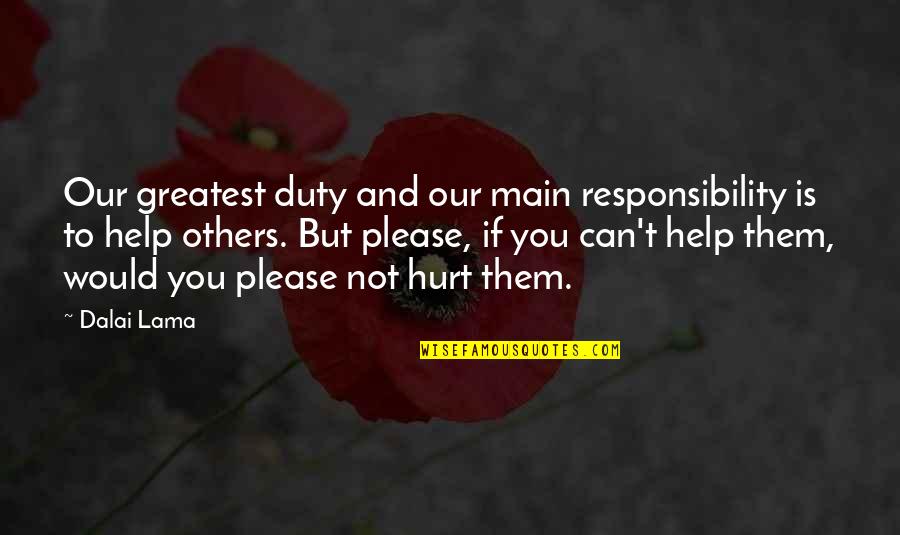 Our greatest duty and our main responsibility is to help others. But please, if you can't help them, would you please not hurt them.
—
Dalai Lama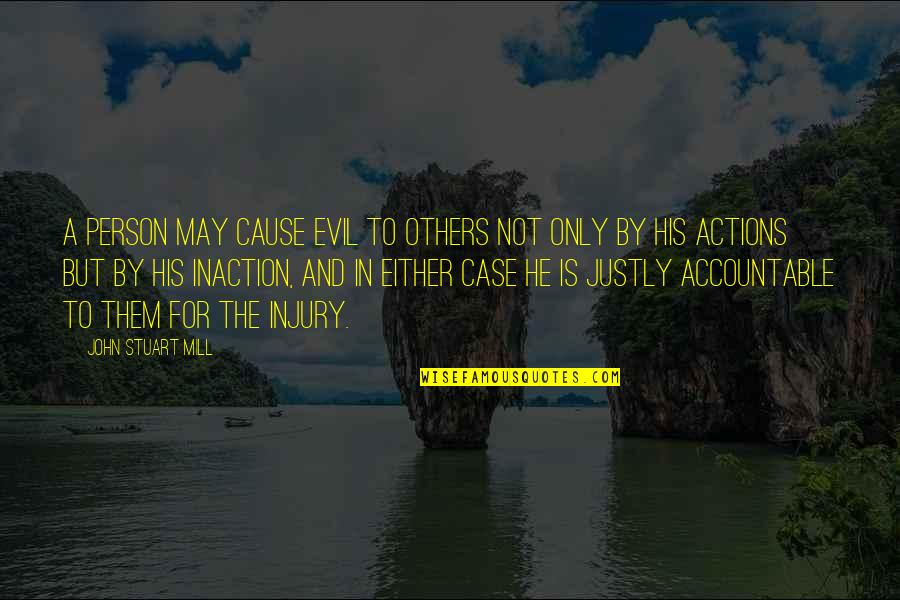 A person may cause evil to others not only by his actions but by his inaction, and in either case he is justly accountable to them for the injury.
—
John Stuart Mill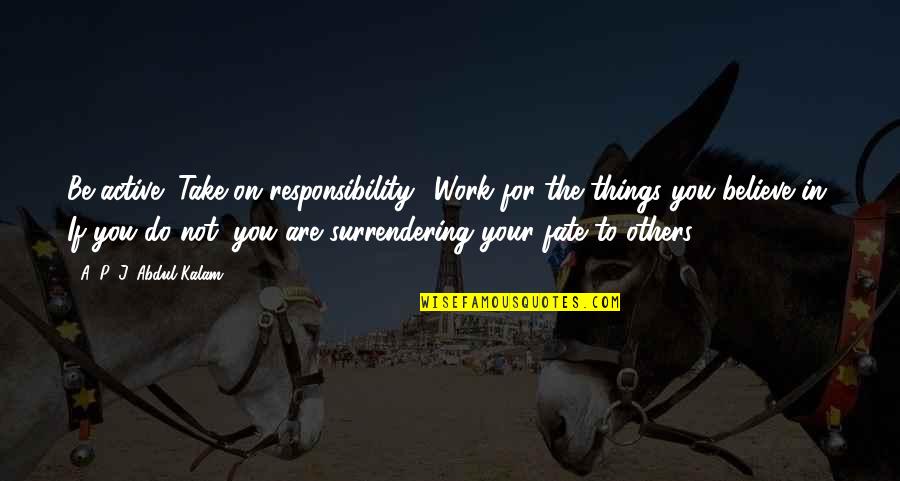 Be active! Take on responsibility! Work for the things you believe in. If you do not, you are surrendering your fate to others.
—
A. P. J. Abdul Kalam
Some people have special resources inside, and when God blesses you to have more than others, you have a responsibility to use it right
—
Muhammad Ali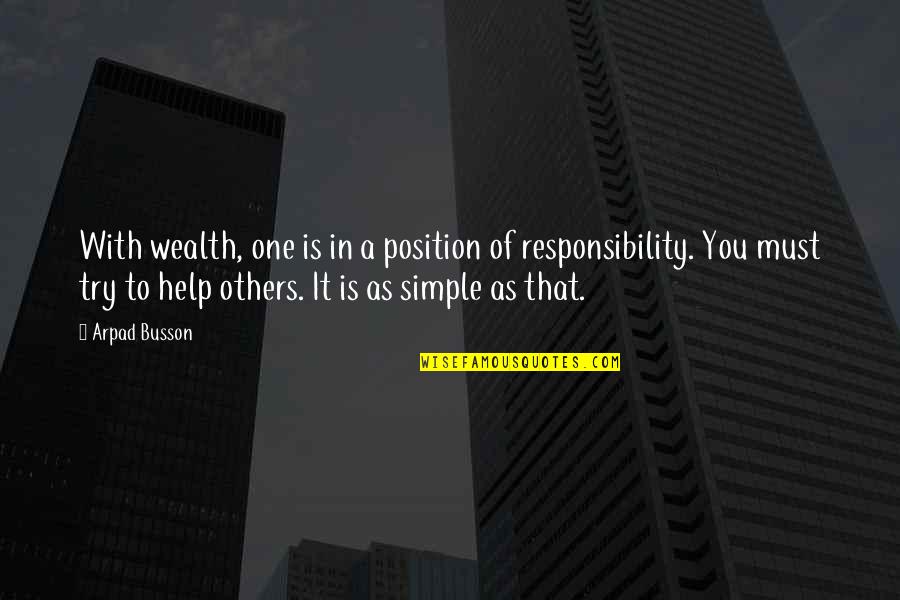 With wealth, one is in a position of responsibility. You must try to help others. It is as simple as that.
—
Arpad Busson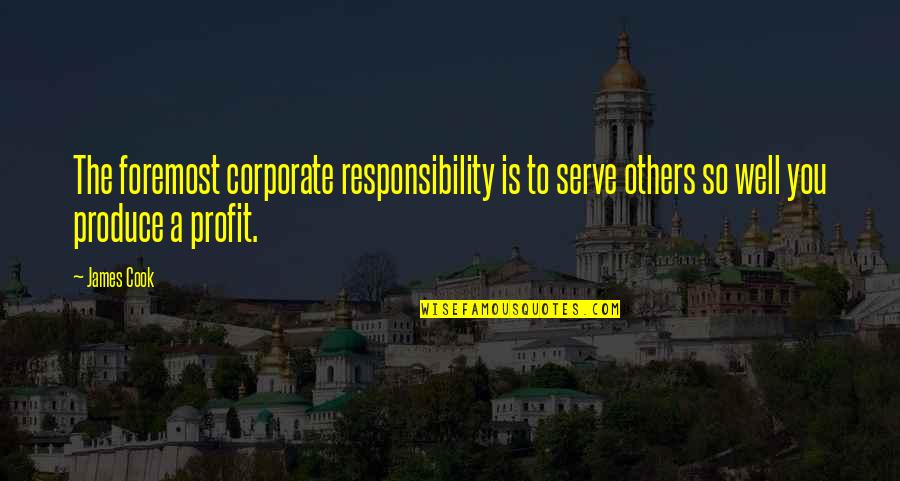 The foremost corporate responsibility is to serve others so well you produce a profit. —
James Cook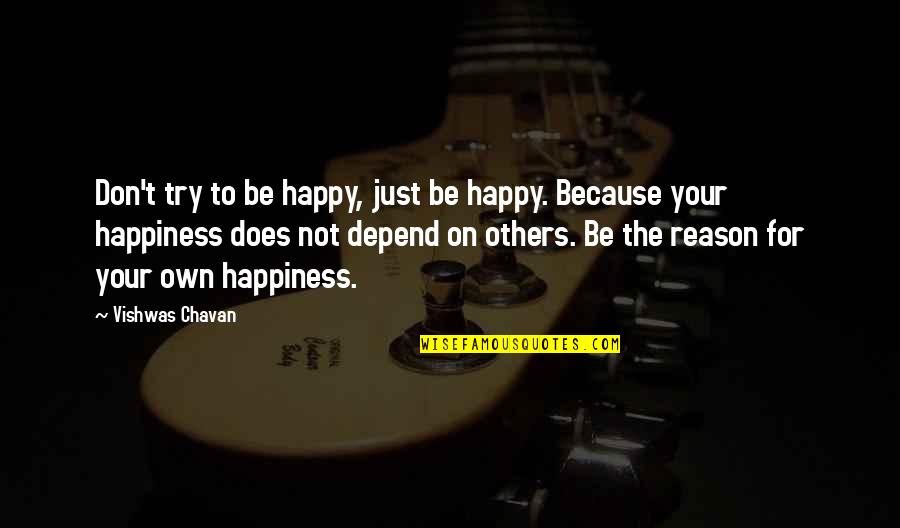 Don't try to be happy, just be happy. Because your happiness does not depend on others. Be the reason for your own happiness. —
Vishwas Chavan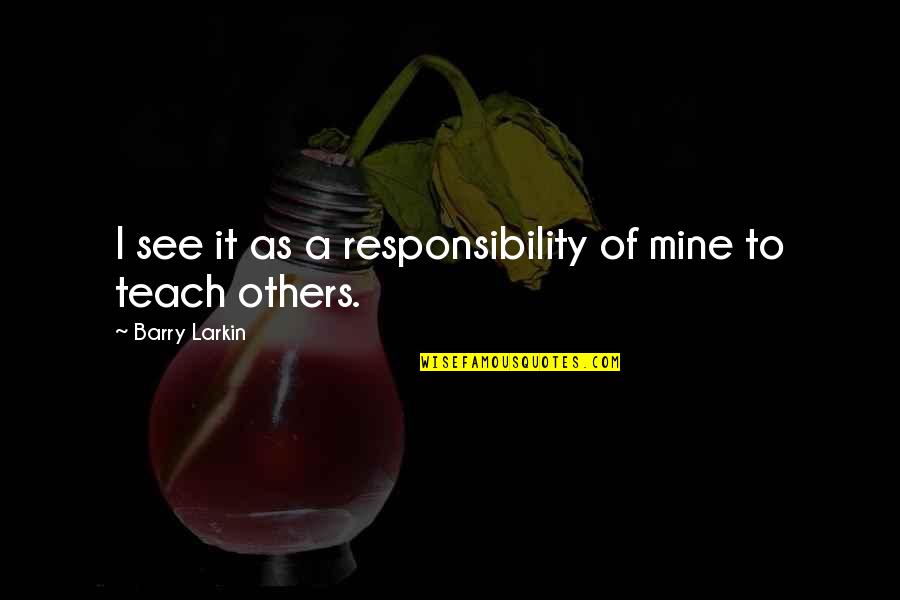 I see it as a responsibility of mine to teach others. —
Barry Larkin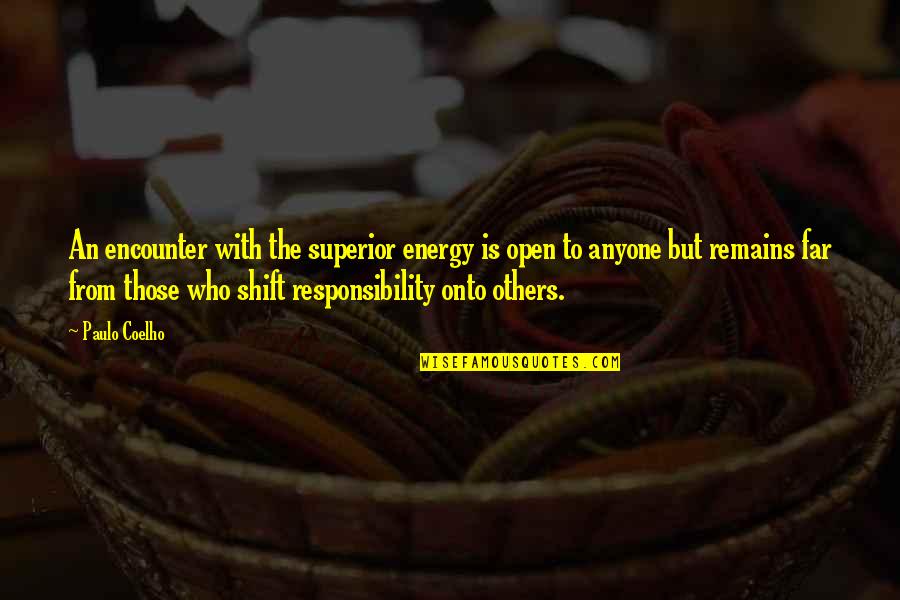 An encounter with the superior energy is open to anyone but remains far from those who shift responsibility onto others. —
Paulo Coelho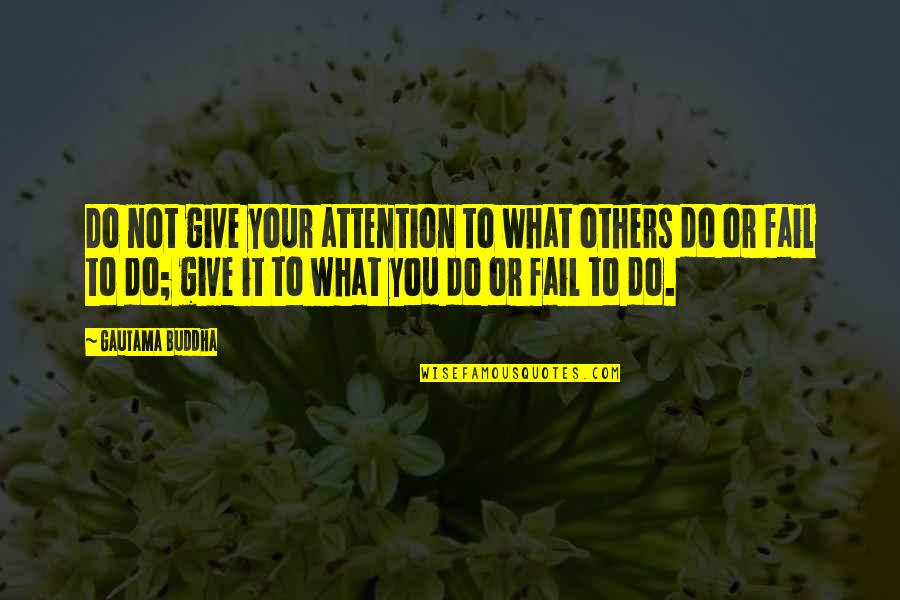 Do not give your attention to what others do or fail to do; give it to what you do or fail to do. —
Gautama Buddha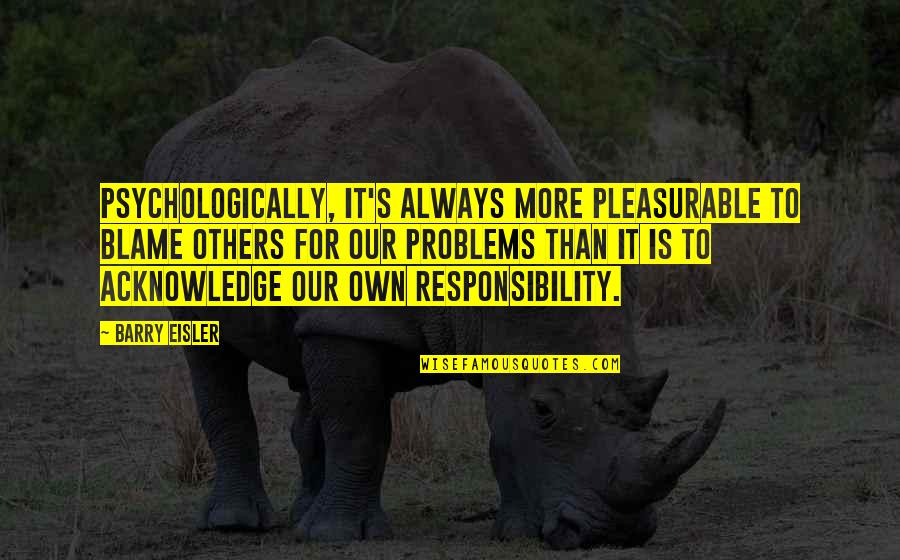 Psychologically, it's always more pleasurable to blame others for our problems than it is to acknowledge our own responsibility. —
Barry Eisler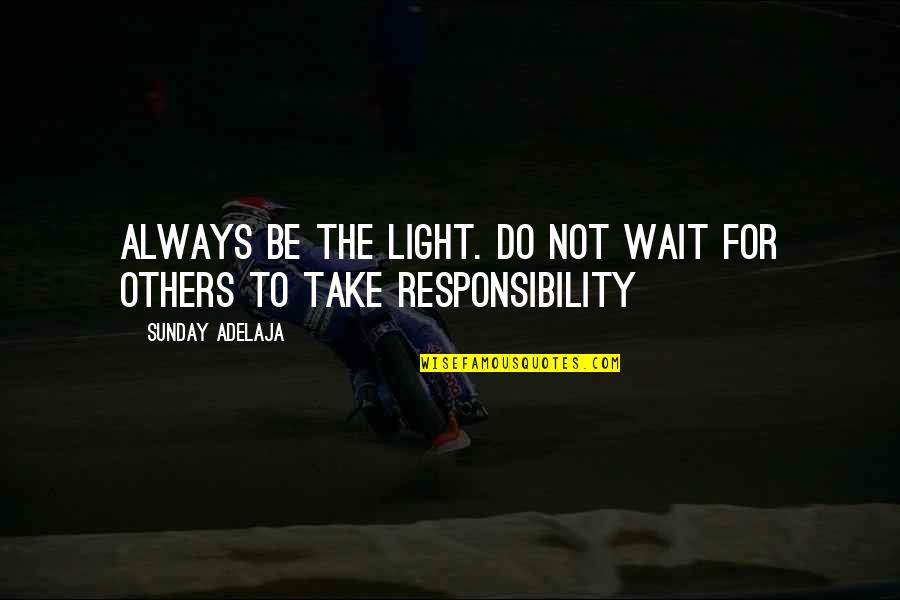 Always be the light. Do not wait for others to take responsibility —
Sunday Adelaja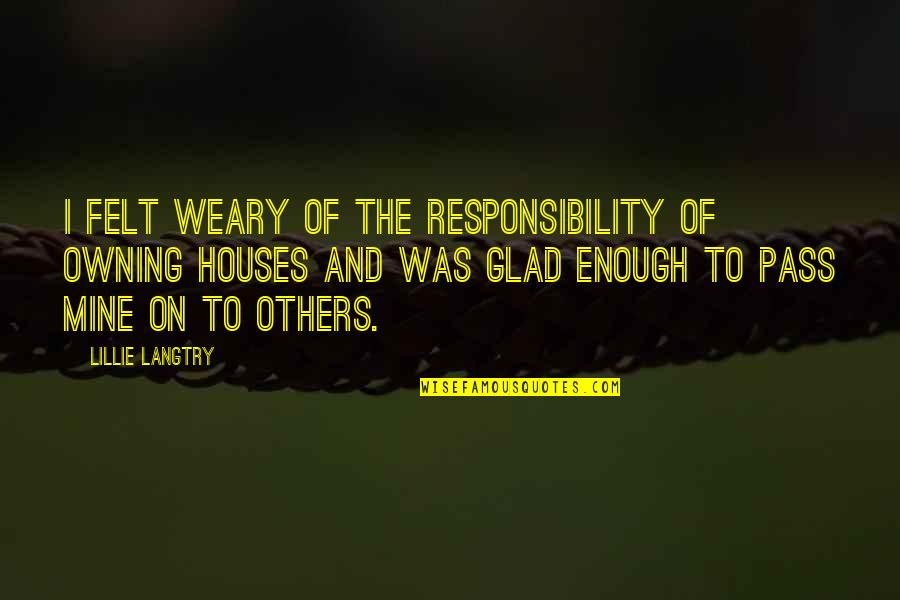 I felt weary of the responsibility of owning houses and was glad enough to pass mine on to others. —
Lillie Langtry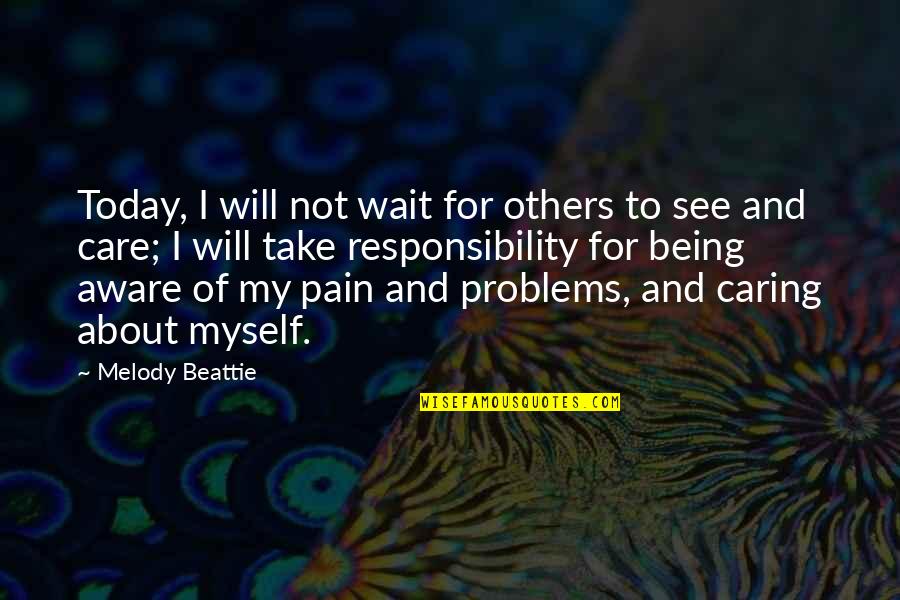 Today, I will not wait for others to see and care; I will take responsibility for being aware of my pain and problems, and caring about myself. —
Melody Beattie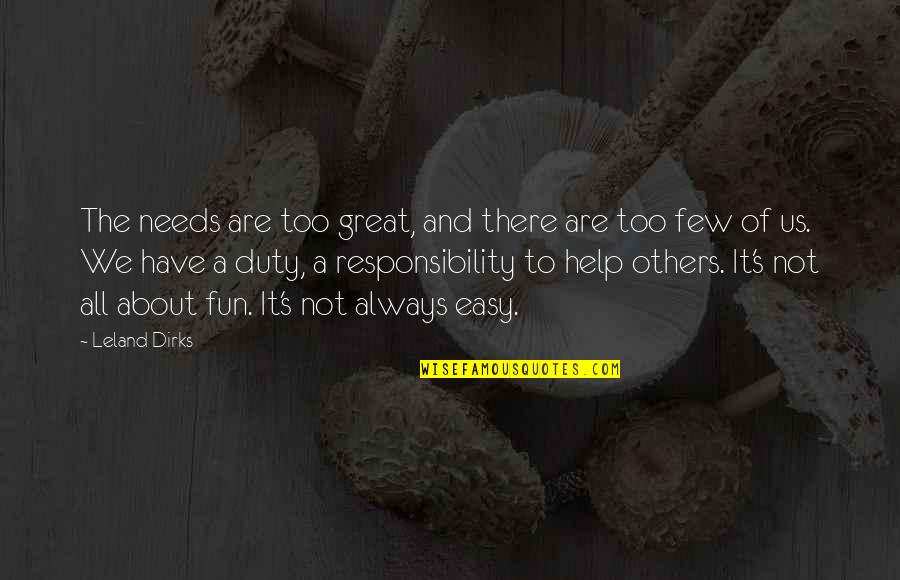 The needs are too great, and there are too few of us. We have a duty, a responsibility to help others. It's not all about fun. It's not always easy. —
Leland Dirks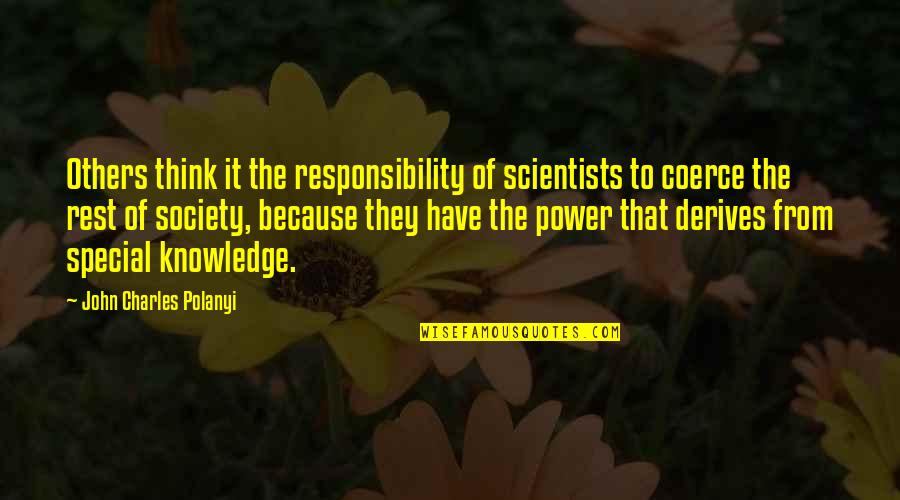 Others think it the responsibility of scientists to coerce the rest of society, because they have the power that derives from special knowledge. —
John Charles Polanyi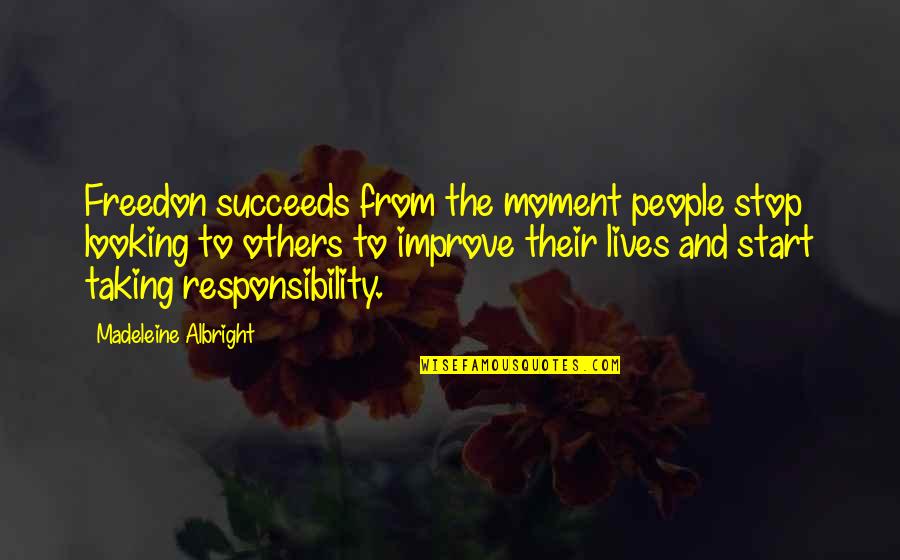 Freedon succeeds from the moment people stop looking to others to improve their lives and start taking responsibility. —
Madeleine Albright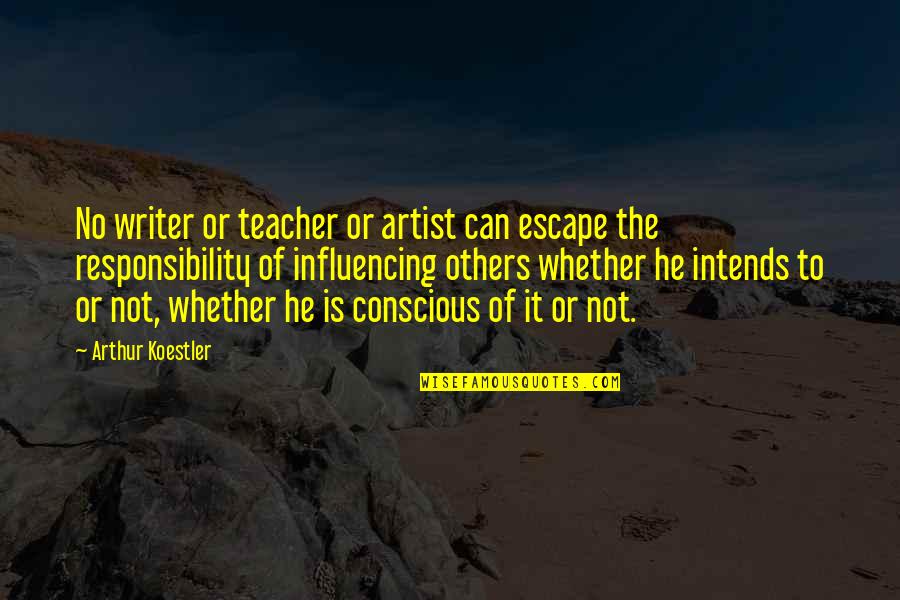 No writer or teacher or artist can escape the responsibility of influencing others whether he intends to or not, whether he is conscious of it or not. —
Arthur Koestler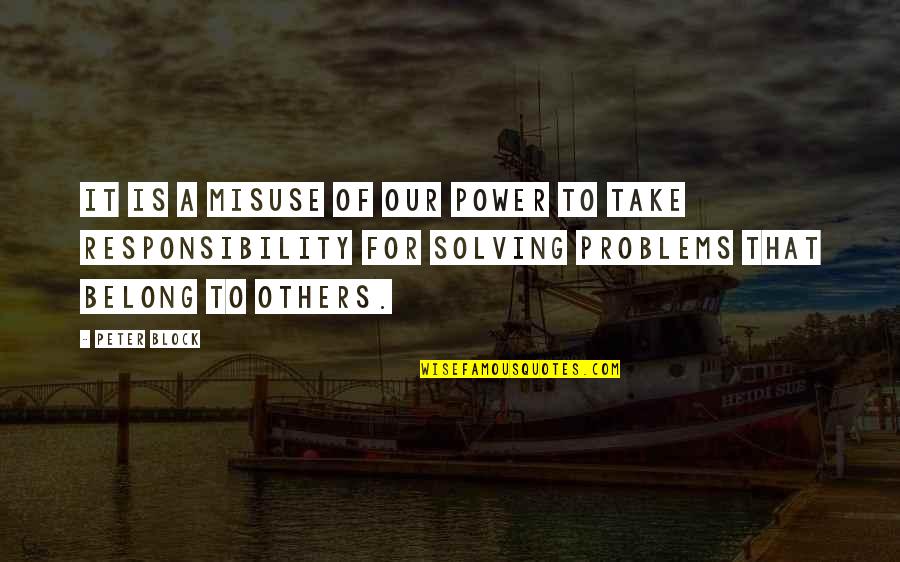 It is a misuse of our power to take responsibility for solving problems that belong to others. —
Peter Block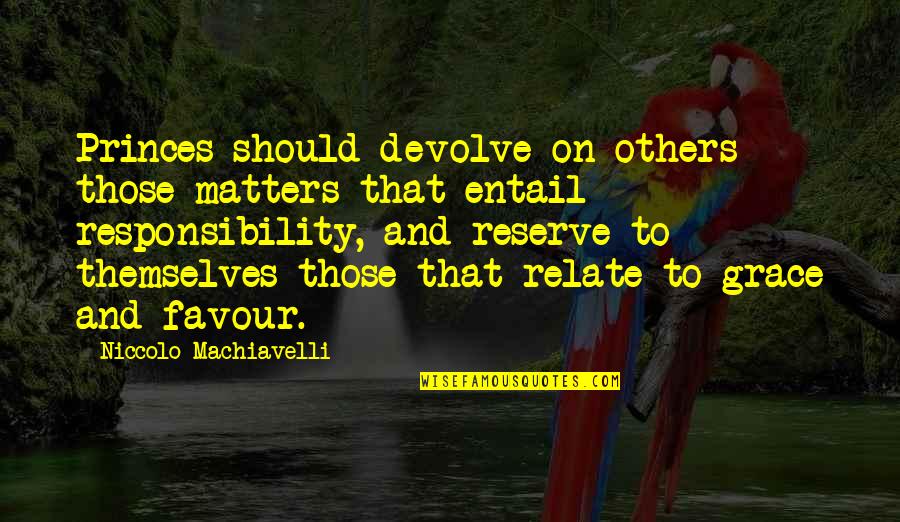 Princes should devolve on others those matters that entail responsibility, and reserve to themselves those that relate to grace and favour. —
Niccolo Machiavelli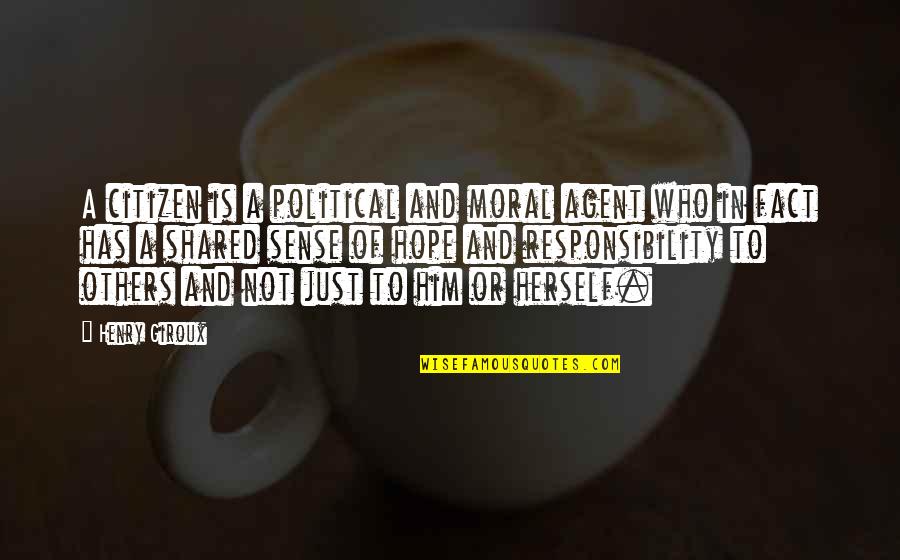 A citizen is a political and moral agent who in fact has a shared sense of hope and
responsibility to others
and not just to him or herself. —
Henry Giroux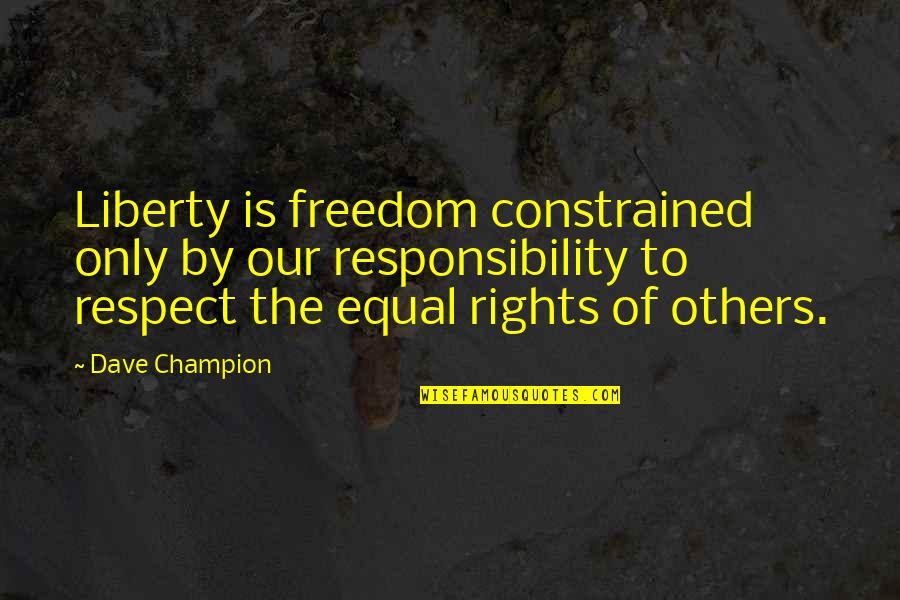 Liberty is freedom constrained only by our responsibility to respect the equal rights of others. —
Dave Champion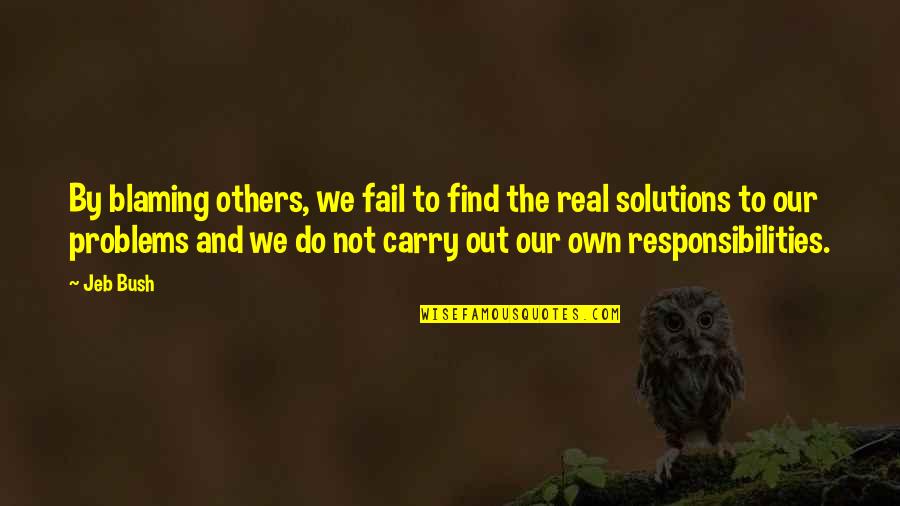 By blaming others, we fail to find the real solutions to our problems and we do not carry out our own responsibilities. —
Jeb Bush
As long as you leave to others the responsibility to make you happy, you are going to always be miserable, because that is actually your job —
Linda Alfiori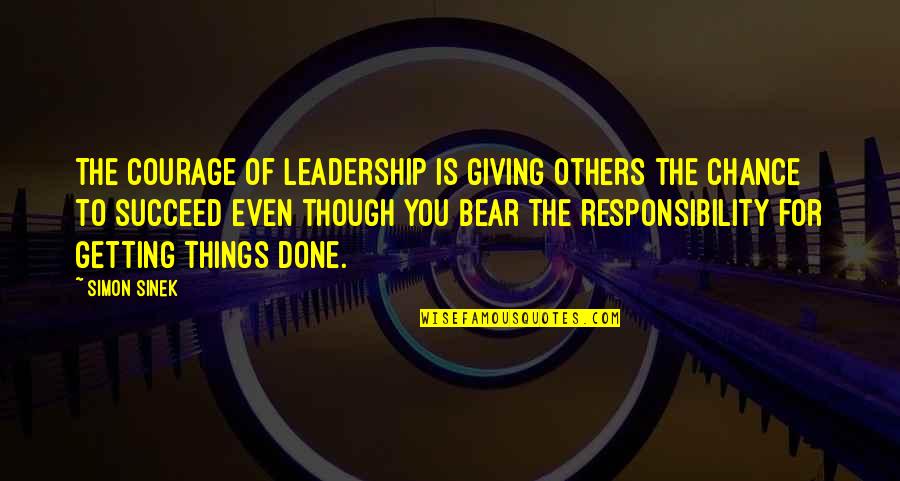 The courage of leadership is giving others the chance to succeed even though you bear the responsibility for getting things done. —
Simon Sinek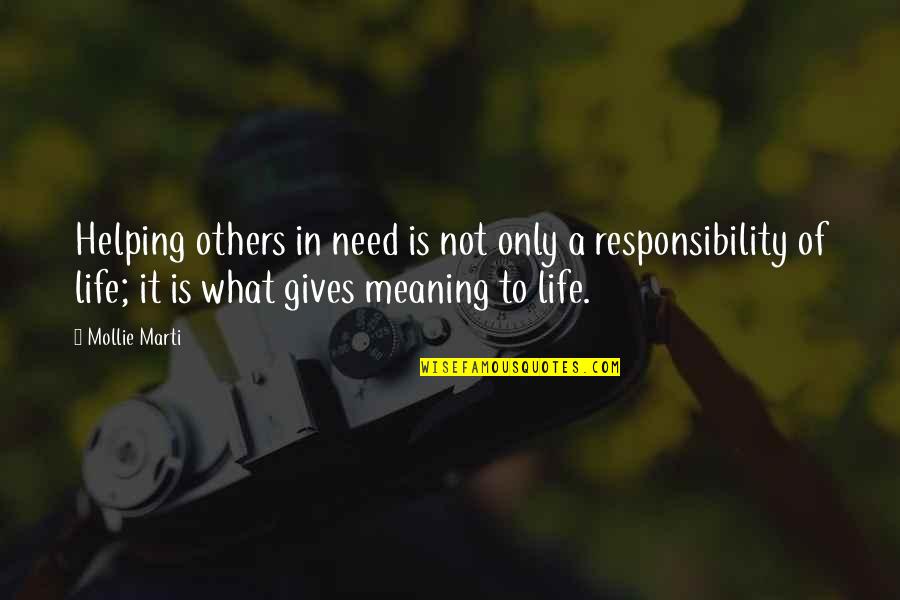 Helping others in need is not only a responsibility of life; it is what gives meaning to life. —
Mollie Marti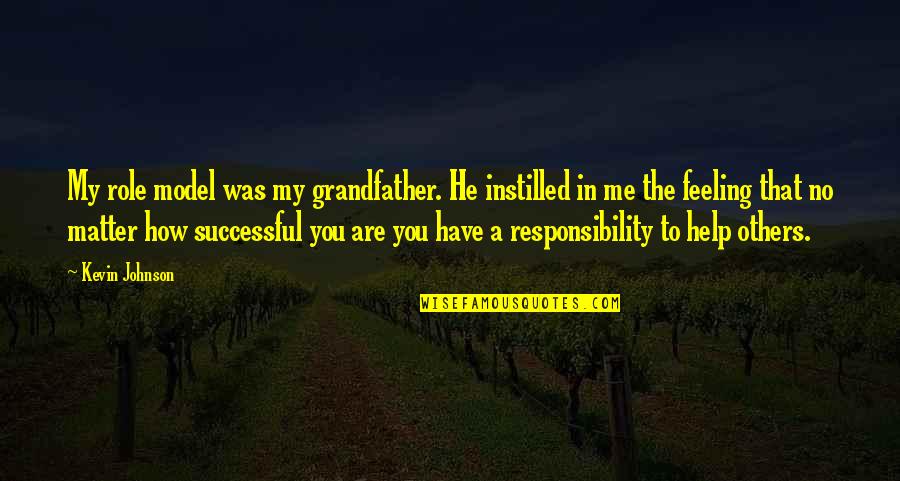 My role model was my grandfather. He instilled in me the feeling that no matter how successful you are you have a responsibility to help others. —
Kevin Johnson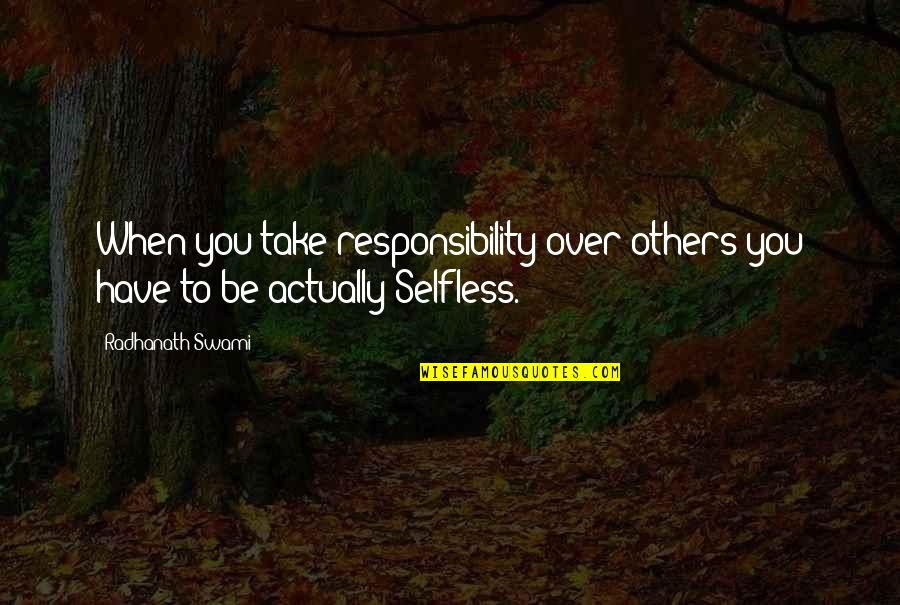 When you take responsibility over others you have to be actually Selfless. —
Radhanath Swami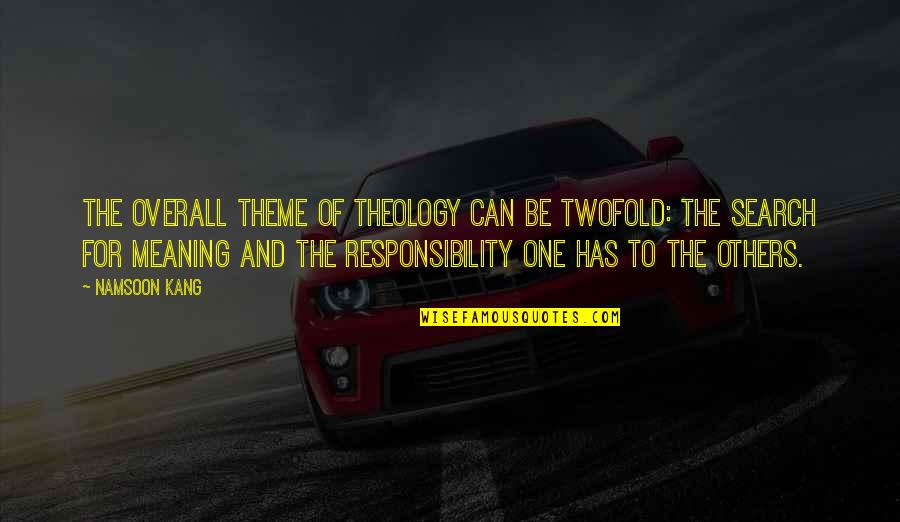 The overall theme of theology can be twofold: the search for meaning and the responsibility one has to the others. —
Namsoon Kang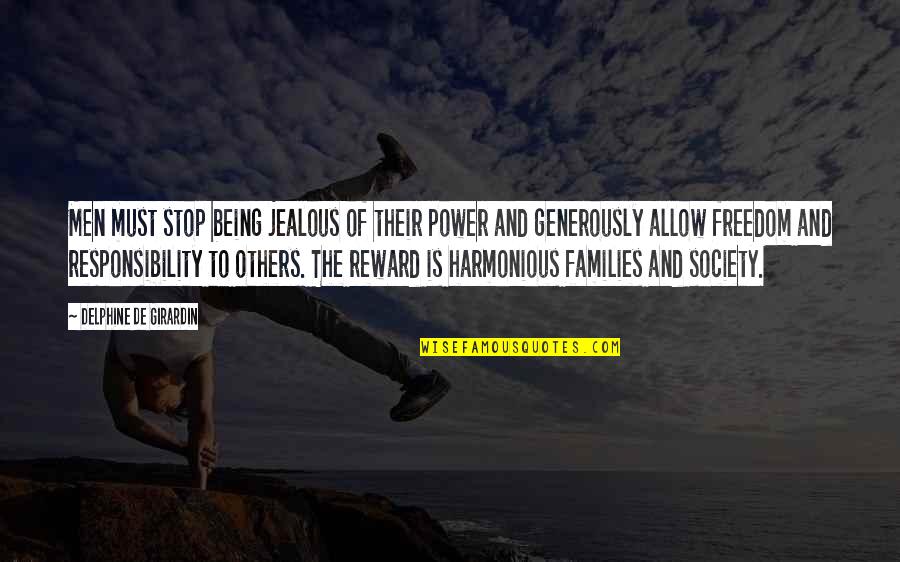 Men must stop being jealous of their power and generously allow freedom and
responsibility to others
. The reward is harmonious families and society. —
Delphine De Girardin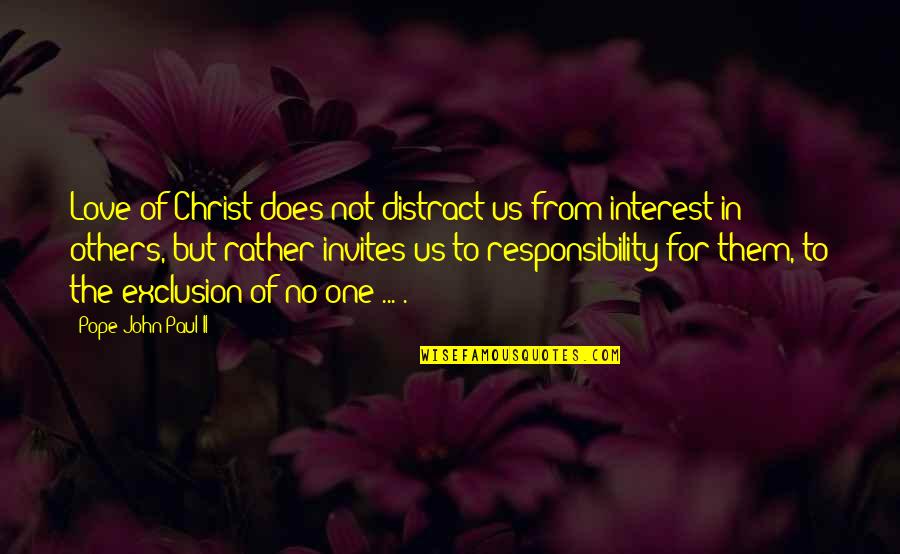 Love of Christ does not distract us from interest in others, but rather invites us to responsibility for them, to the exclusion of no one ... . —
Pope John Paul II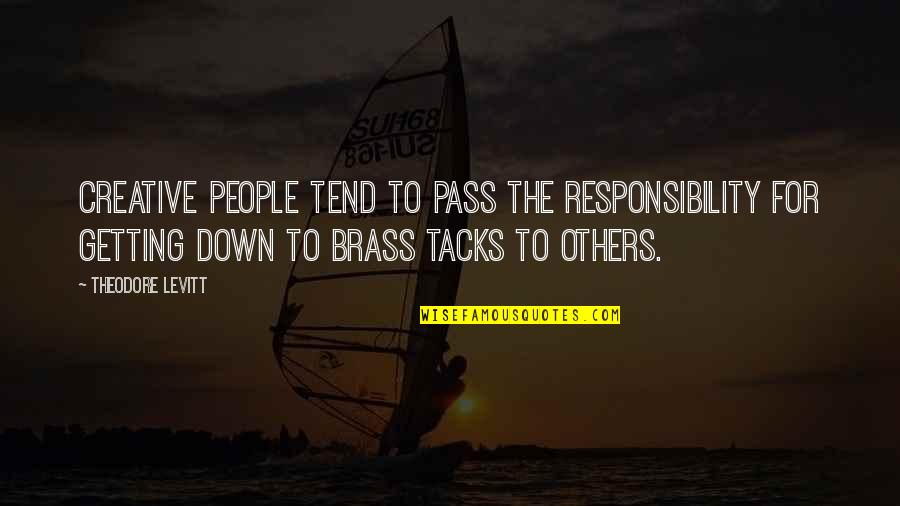 Creative people tend to pass the responsibility for getting down to brass tacks to others. —
Theodore Levitt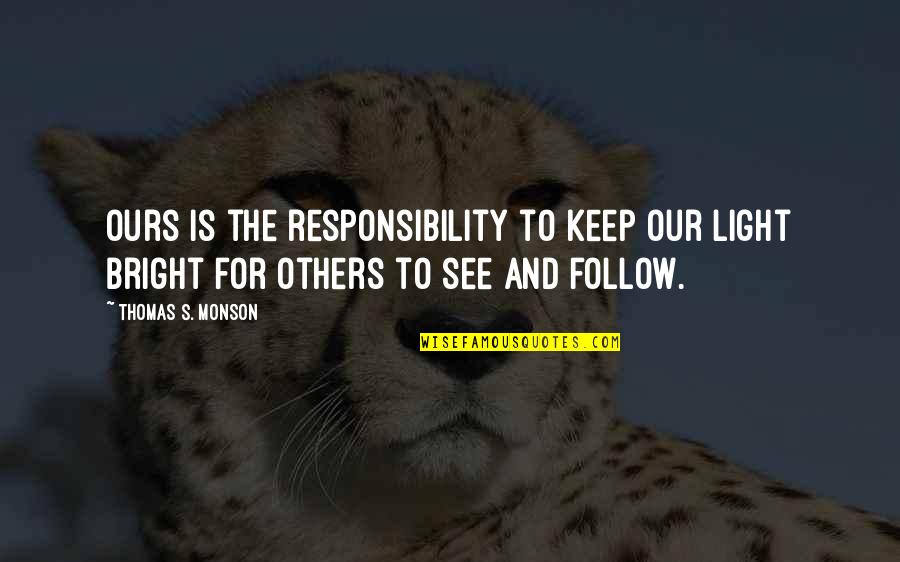 Ours is the responsibility to keep our light bright for others to see and follow. —
Thomas S. Monson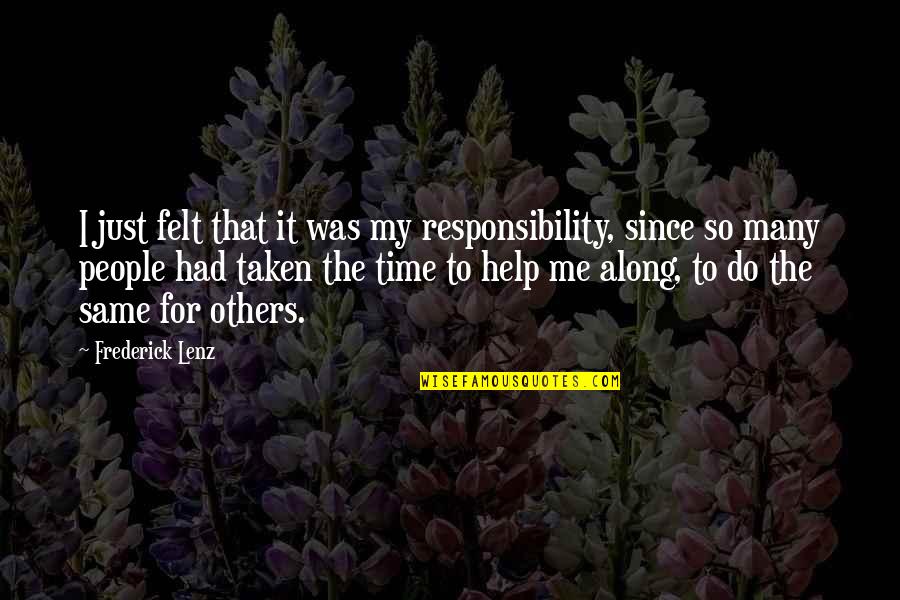 I just felt that it was my responsibility, since so many people had taken the time to help me along, to do the same for others. —
Frederick Lenz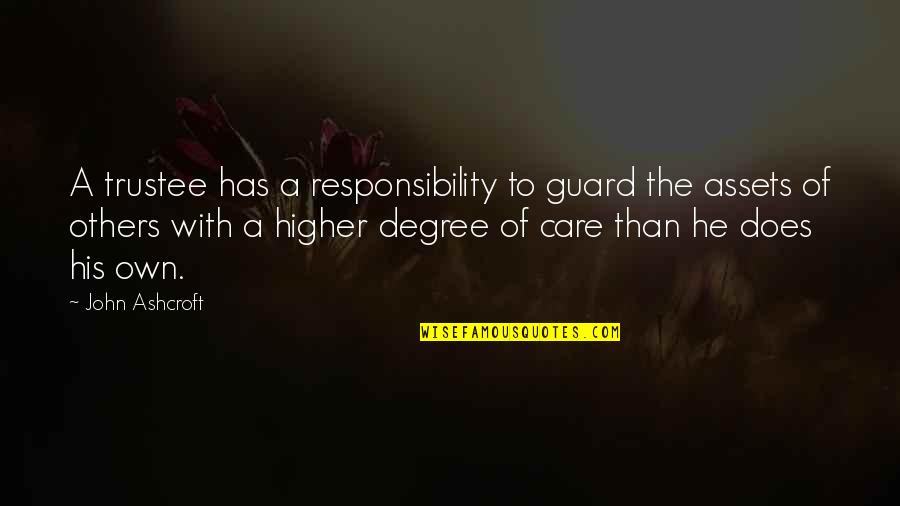 A trustee has a responsibility to guard the assets of others with a higher degree of care than he does his own. —
John Ashcroft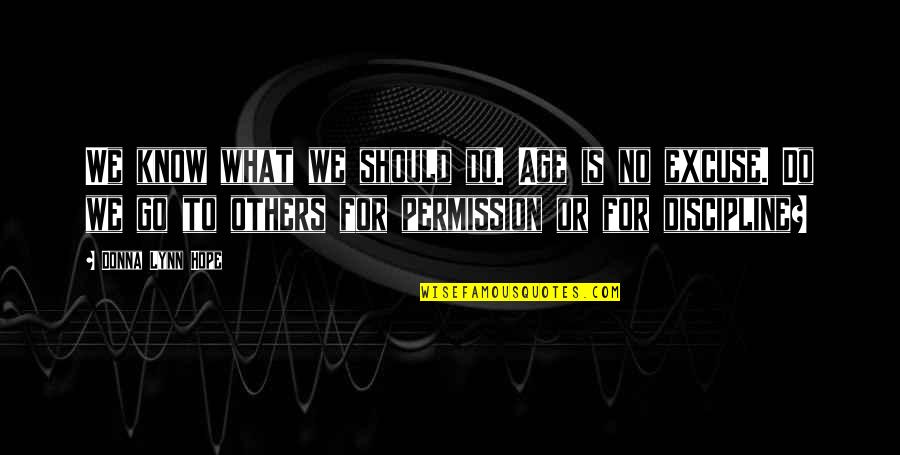 We know what we should do. Age is no excuse. Do we go to others for permission or for discipline? —
Donna Lynn Hope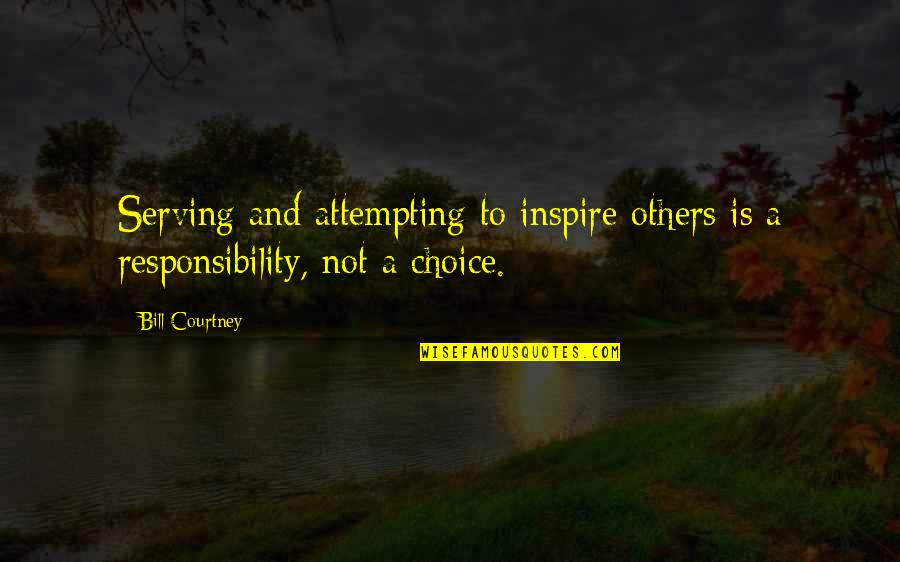 Serving and attempting to inspire others is a responsibility, not a choice. —
Bill Courtney
I believe musicians have a duty, a responsibility to reach out, to share your love or pain with others. —
James Taylor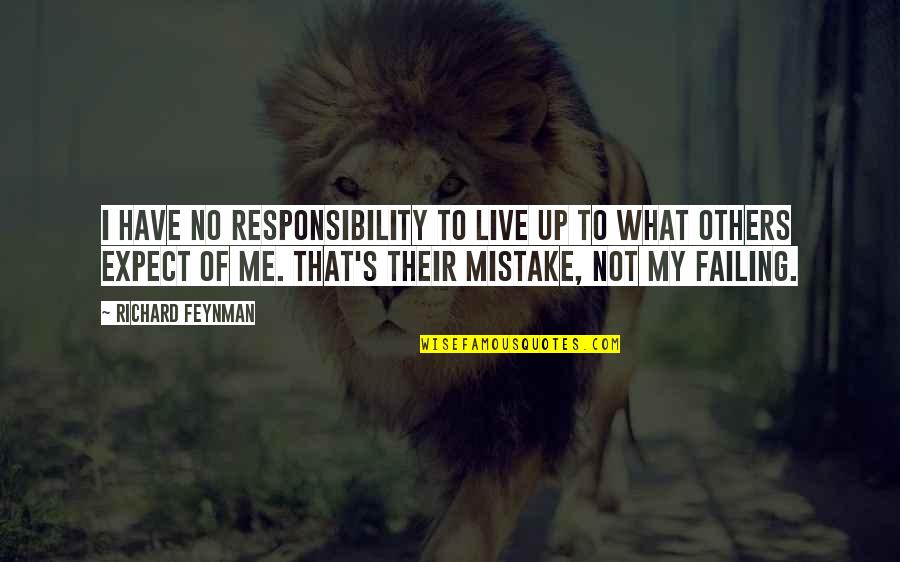 I have no responsibility to live up to what others expect of me. That's their mistake, not my failing. —
Richard Feynman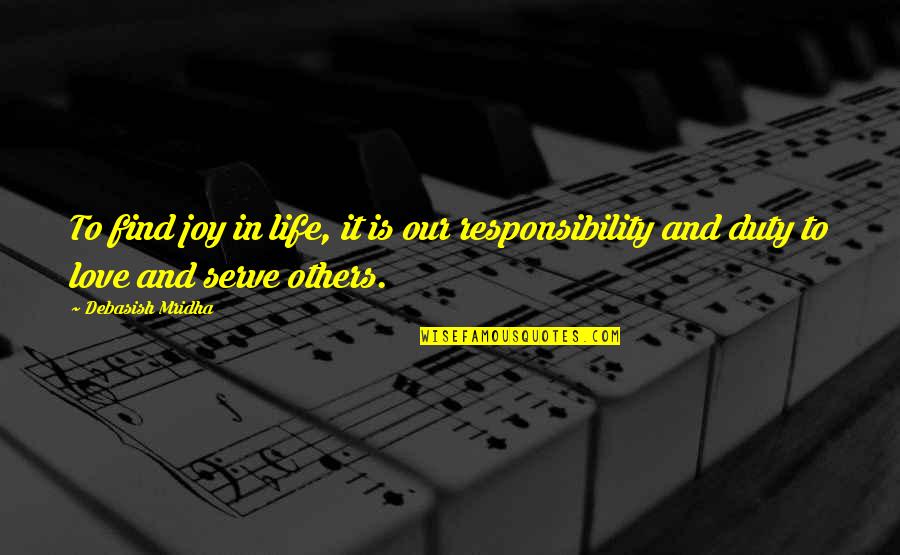 To find joy in life, it is our responsibility and duty to love and serve others. —
Debasish Mridha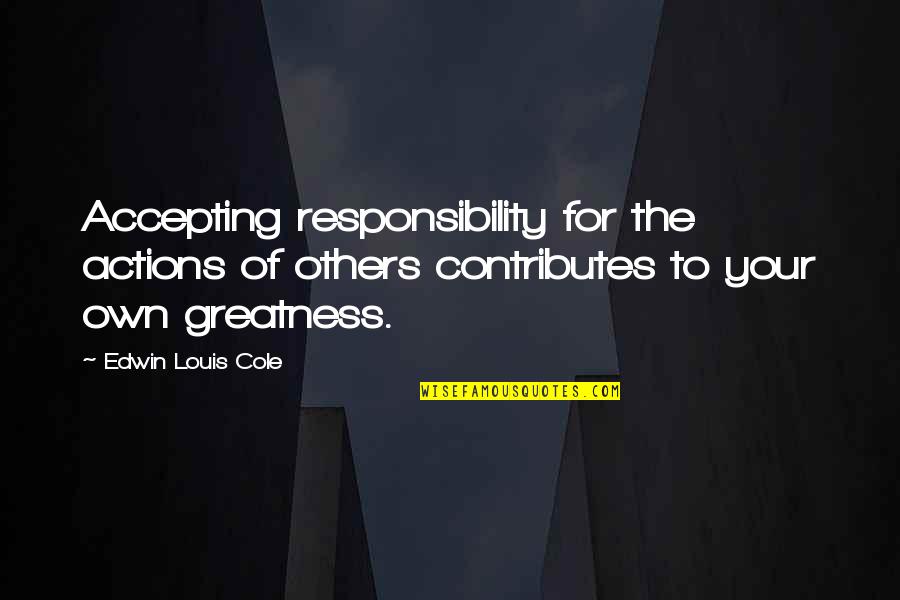 Accepting responsibility for the actions of others contributes to your own greatness. —
Edwin Louis Cole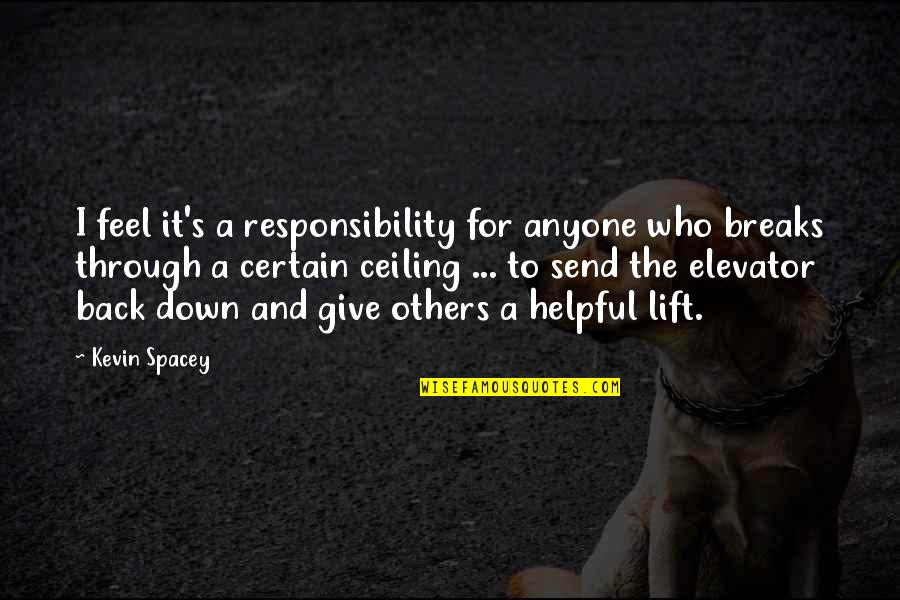 I feel it's a responsibility for anyone who breaks through a certain ceiling ... to send the elevator back down and give others a helpful lift. —
Kevin Spacey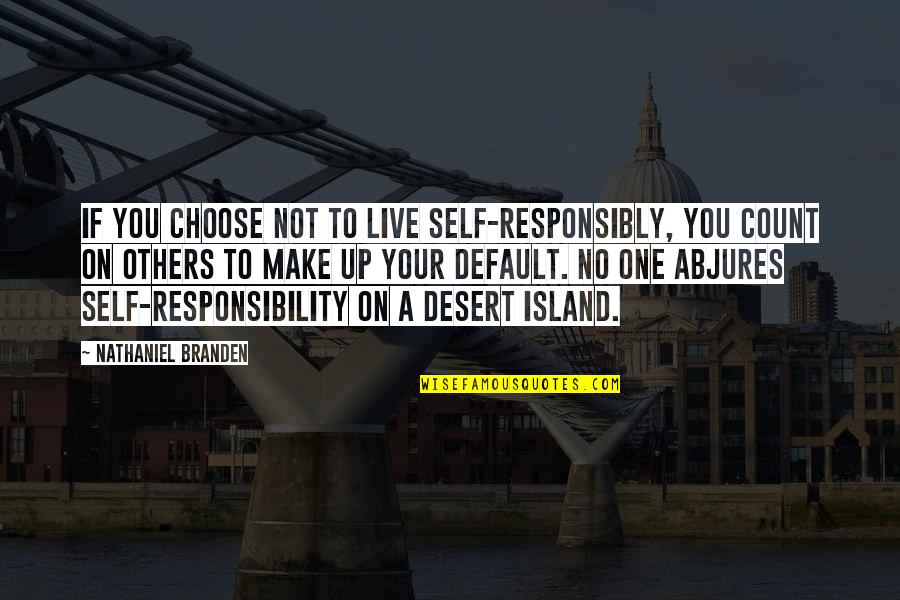 If you choose not to live self-responsibly, you count on others to make up your default. No one abjures self-responsibility on a desert island. —
Nathaniel Branden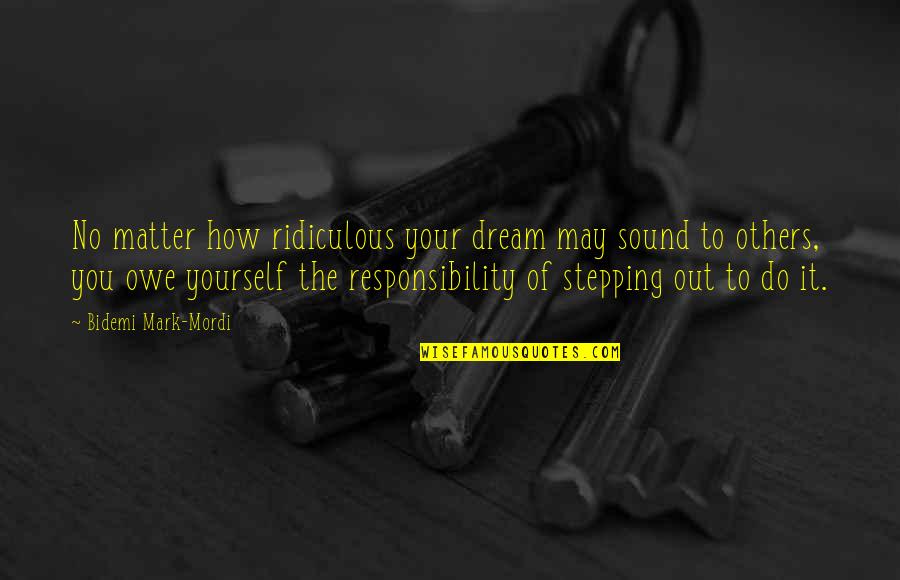 No matter how ridiculous your dream may sound to others, you owe yourself the responsibility of stepping out to do it. —
Bidemi Mark-Mordi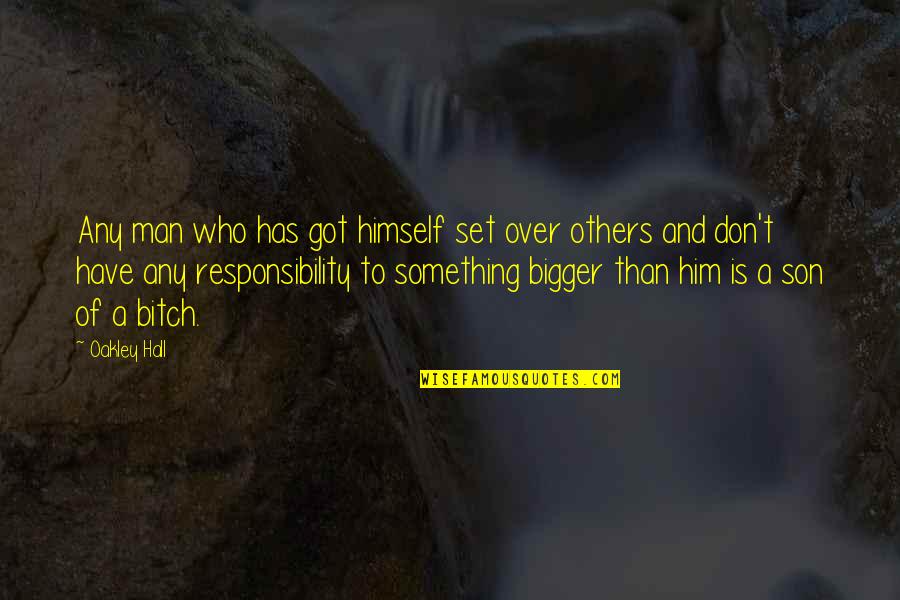 Any man who has got himself set over others and don't have any responsibility to something bigger than him is a son of a bitch. —
Oakley Hall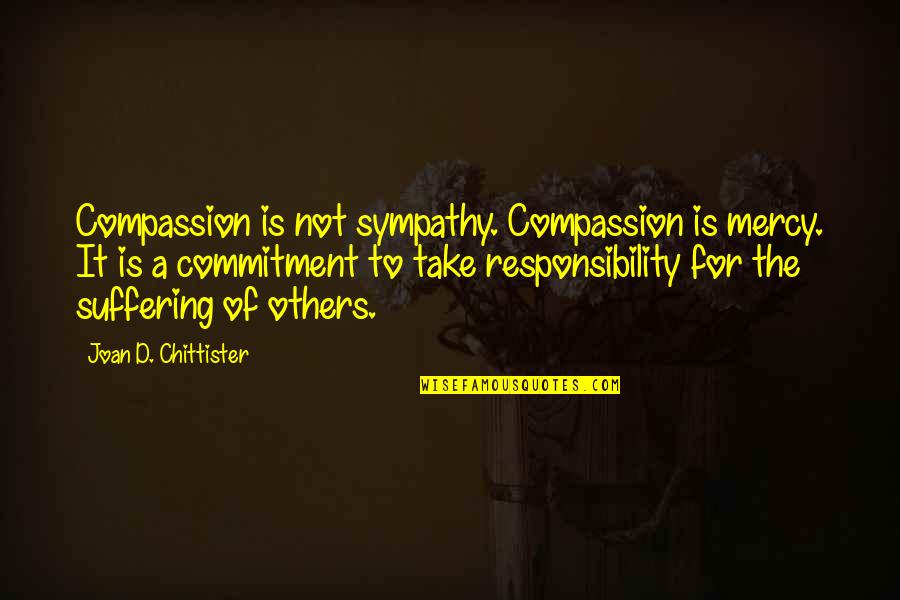 Compassion is not sympathy. Compassion is mercy. It is a commitment to take responsibility for the suffering of others. —
Joan D. Chittister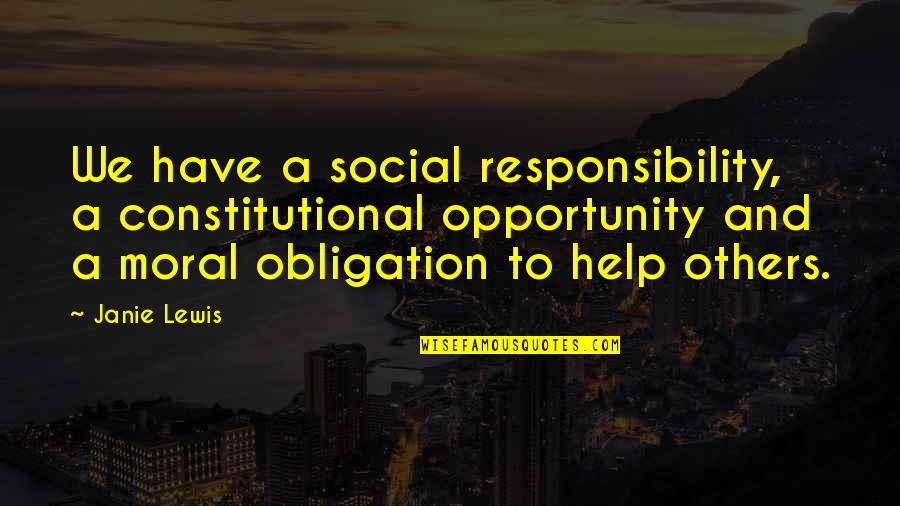 We have a social responsibility, a constitutional opportunity and a moral obligation to help others. —
Janie Lewis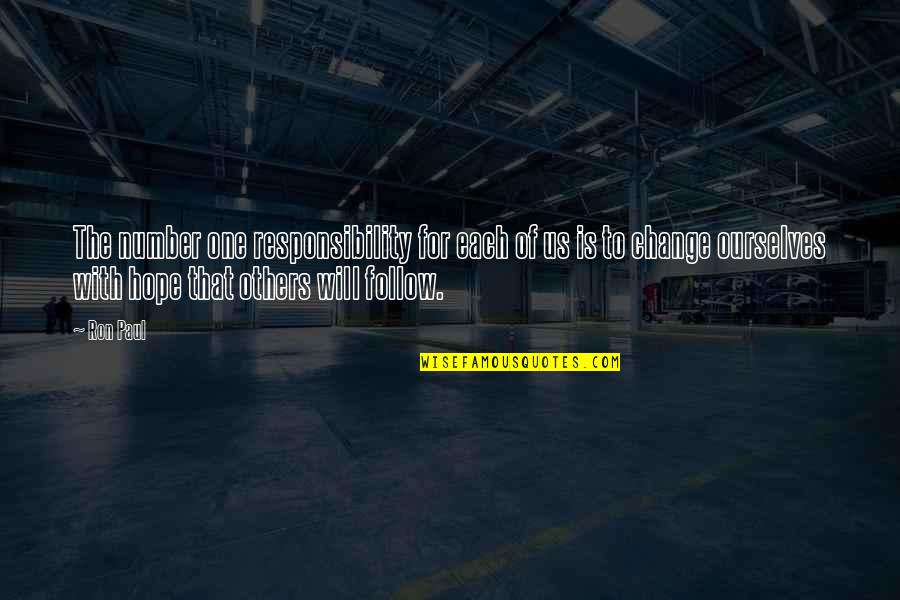 The number one responsibility for each of us is to change ourselves with hope that others will follow. —
Ron Paul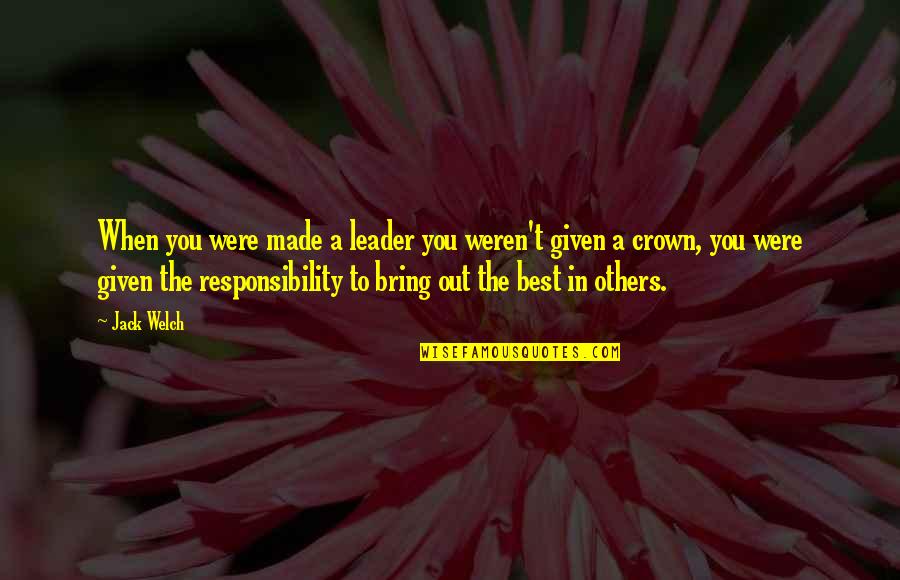 When you were made a leader you weren't given a crown, you were given the responsibility to bring out the best in others. —
Jack Welch