Experience In Work Quotes
Collection of top 33 famous quotes about Experience In Work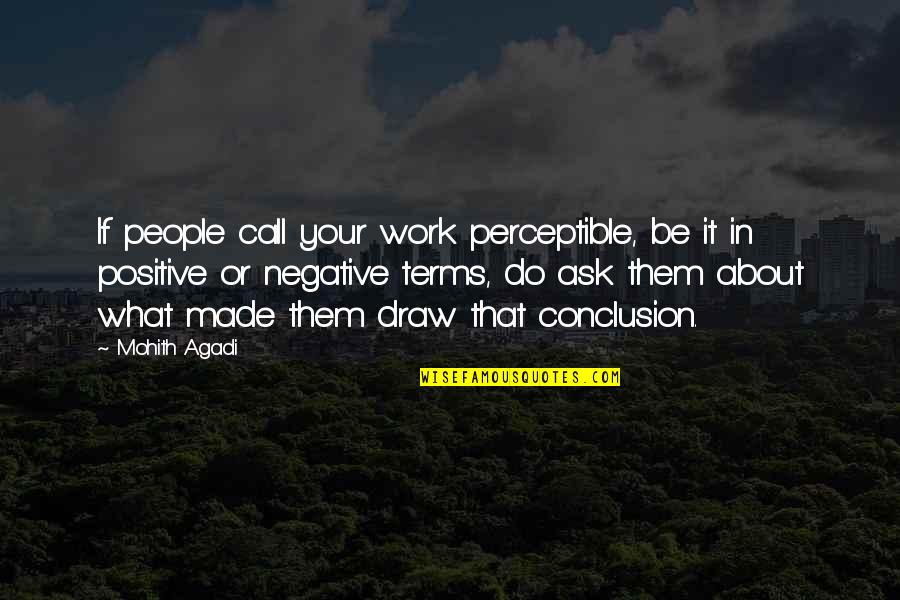 If people call your work perceptible, be it in positive or negative terms, do ask them about what made them draw that conclusion.
—
Mohith Agadi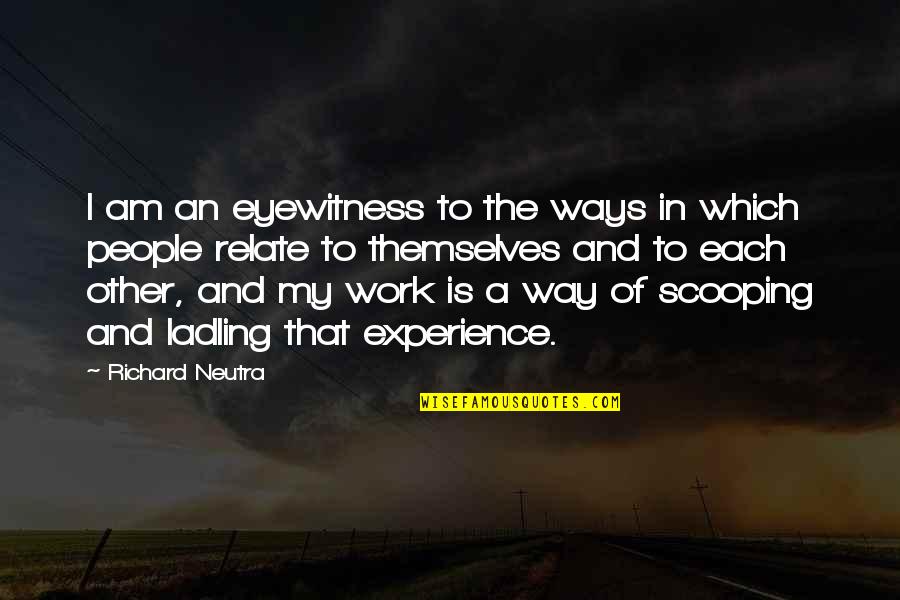 I am an eyewitness to the ways in which people relate to themselves and to each other, and my work is a way of scooping and ladling that experience.
—
Richard Neutra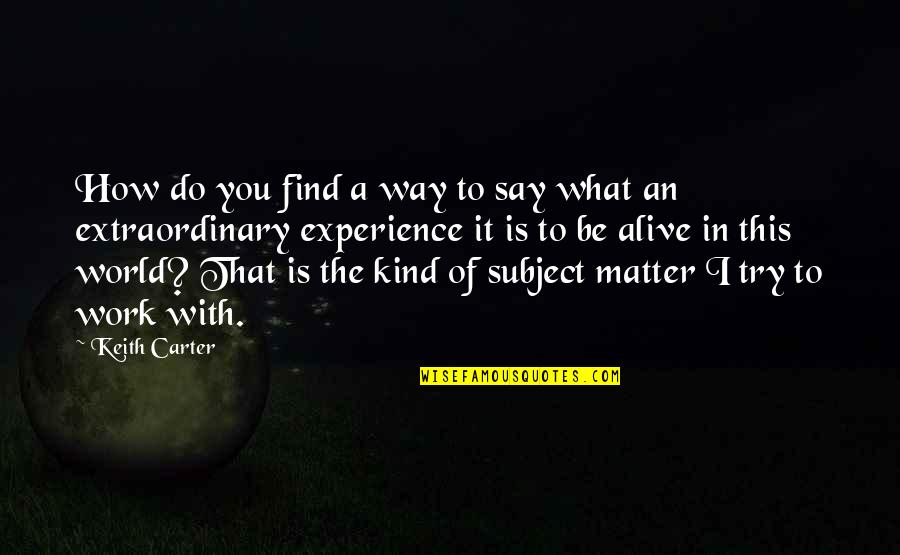 How do you find a way to say what an extraordinary experience it is to be alive in this world? That is the kind of subject matter I try to work with.
—
Keith Carter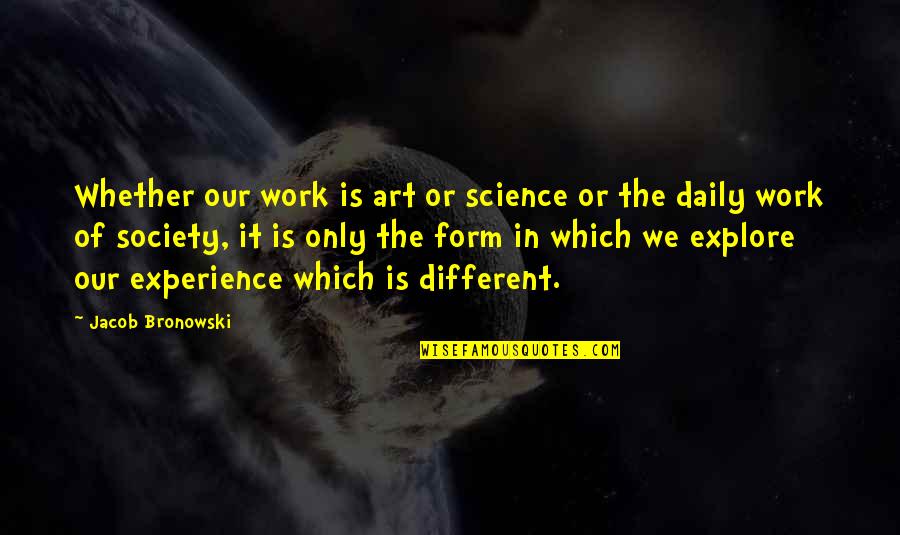 Whether our work is art or science or the daily work of society, it is only the form in which we explore our experience which is different.
—
Jacob Bronowski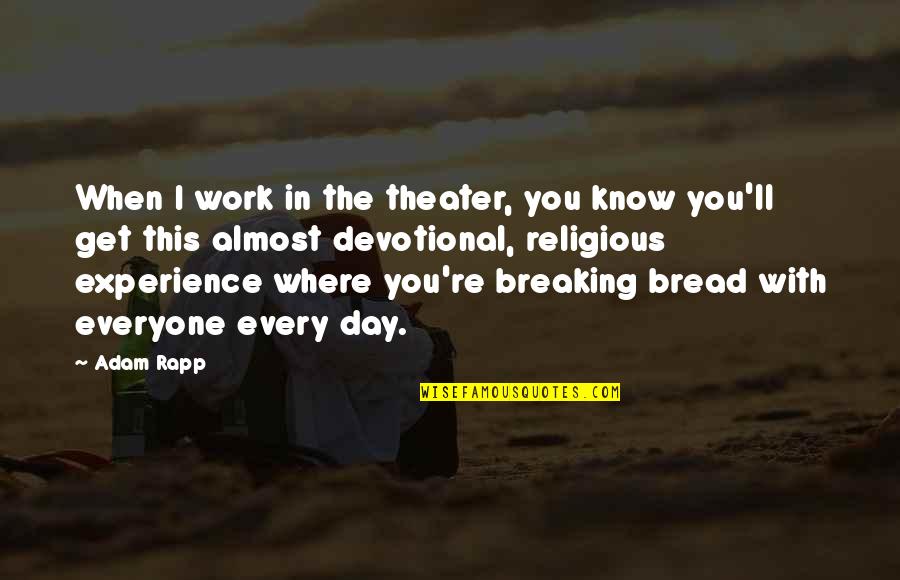 When I work in the theater, you know you'll get this almost devotional, religious experience where you're breaking bread with everyone every day.
—
Adam Rapp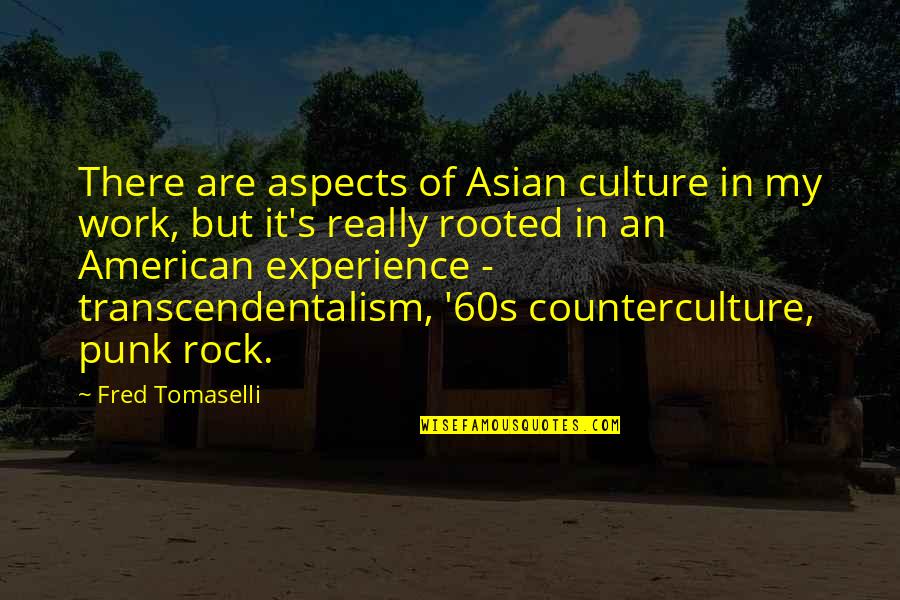 There are aspects of Asian culture in my work, but it's really rooted in an American experience - transcendentalism, '60s counterculture, punk rock.
—
Fred Tomaselli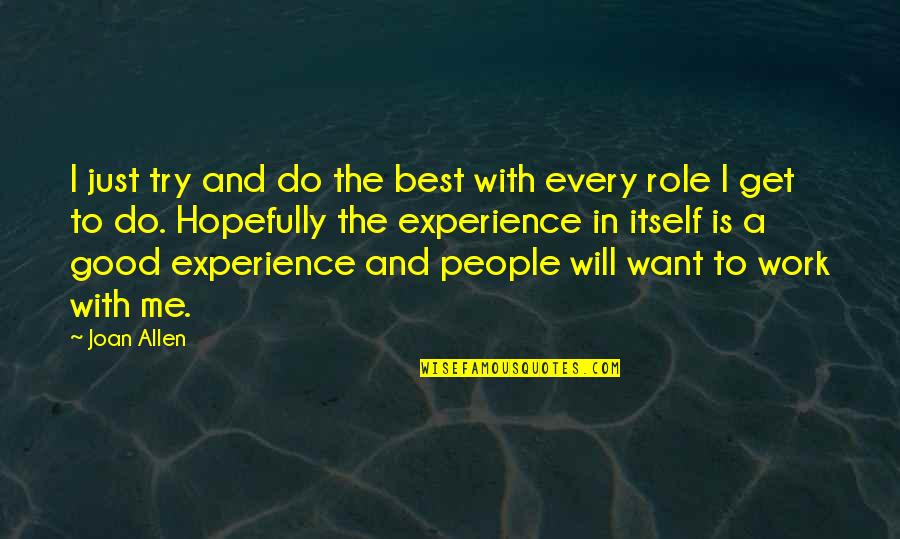 I just try and do the best with every role I get to do. Hopefully the experience in itself is a good experience and people will want to work with me.
—
Joan Allen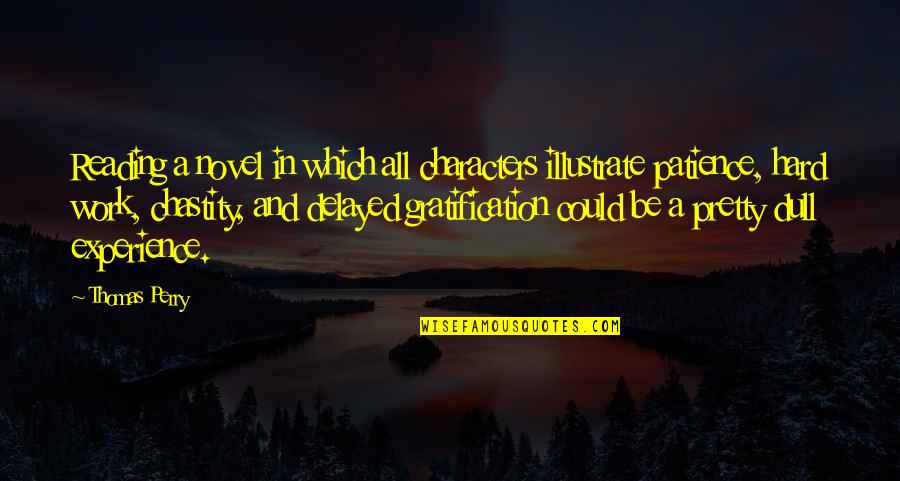 Reading a novel in which all characters illustrate patience, hard work, chastity, and delayed gratification could be a pretty dull experience.
—
Thomas Perry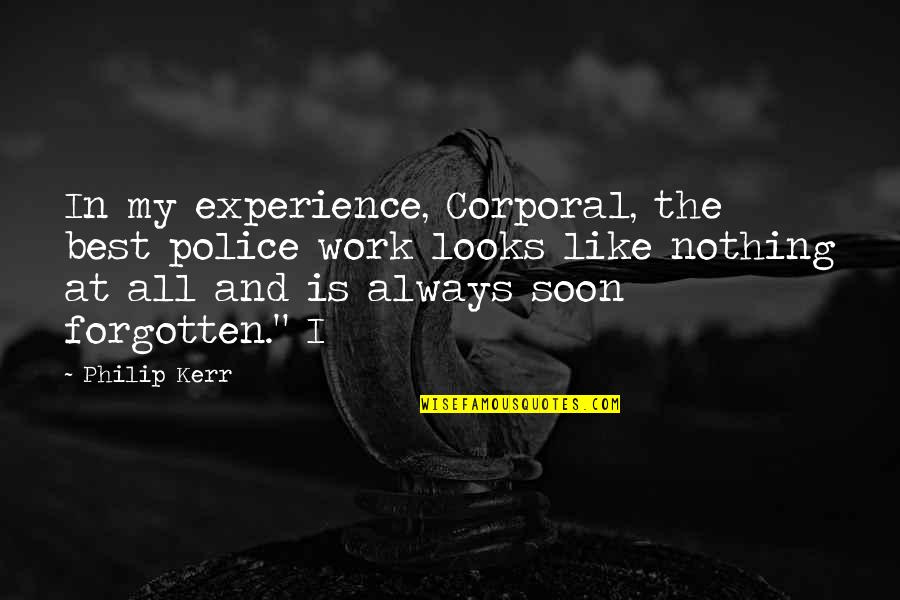 In my experience, Corporal, the best police work looks like nothing at all and is always soon forgotten." I
—
Philip Kerr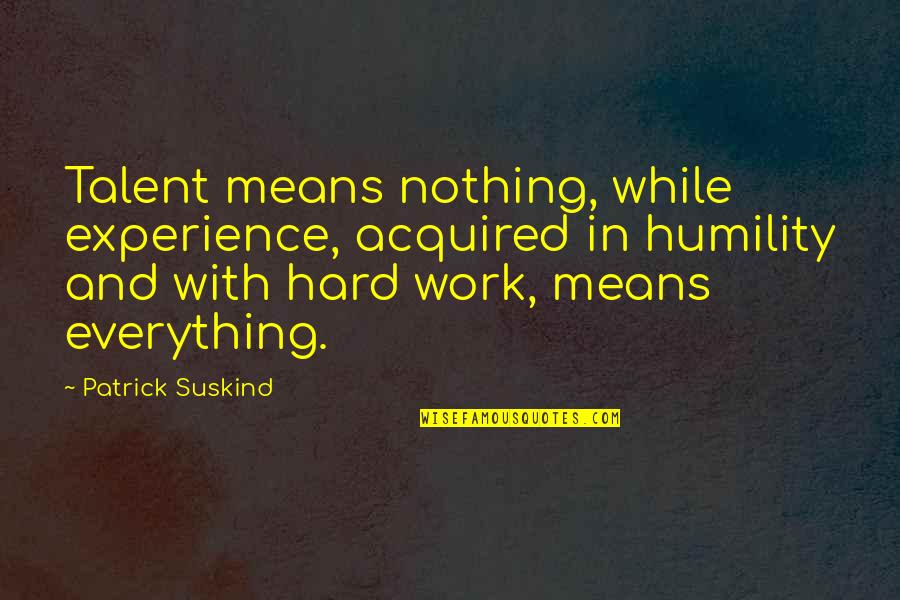 Talent means nothing, while experience, acquired in humility and with hard work, means everything.
—
Patrick Suskind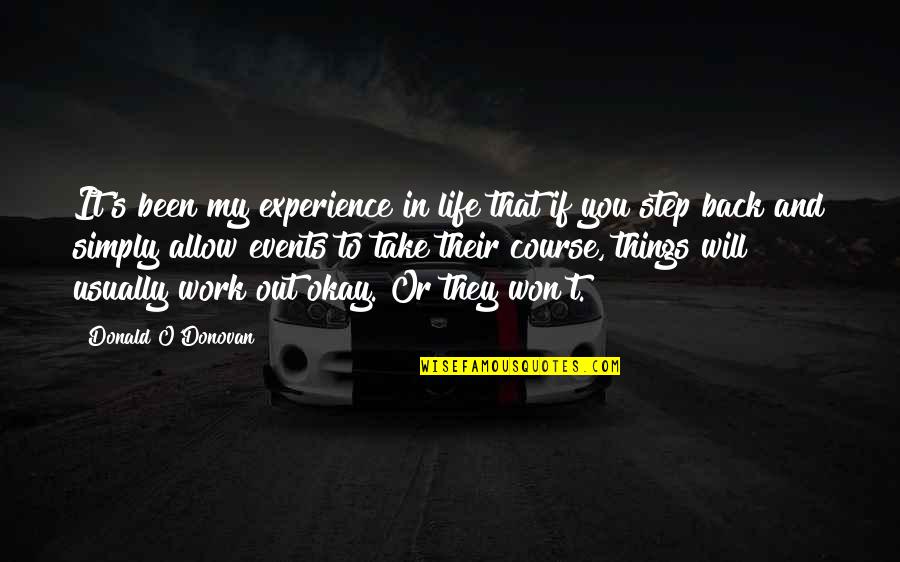 It's been my experience in life that if you step back and simply allow events to take their course, things will usually work out okay. Or they won't.
—
Donald O'Donovan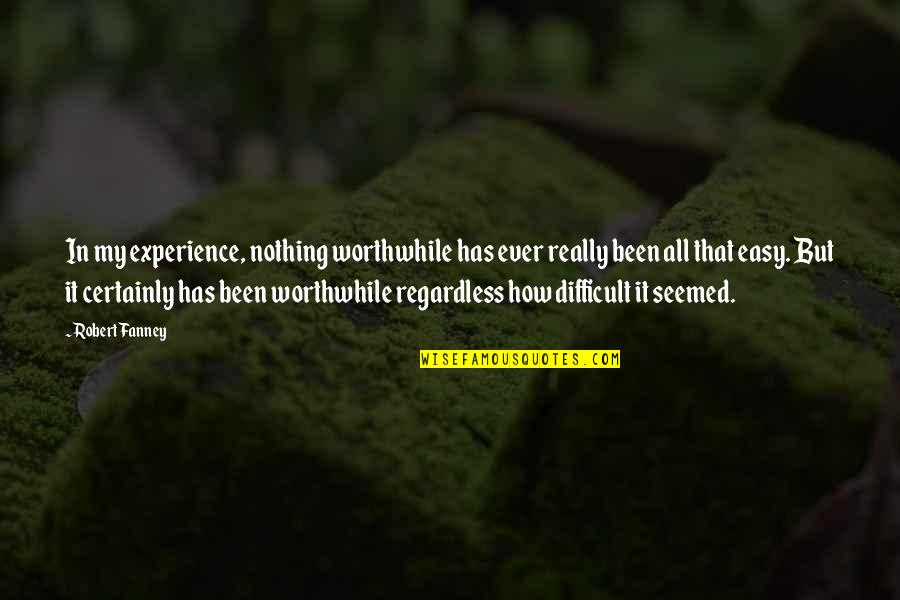 In my experience, nothing worthwhile has ever really been all that easy. But it certainly has been worthwhile regardless how difficult it seemed. —
Robert Fanney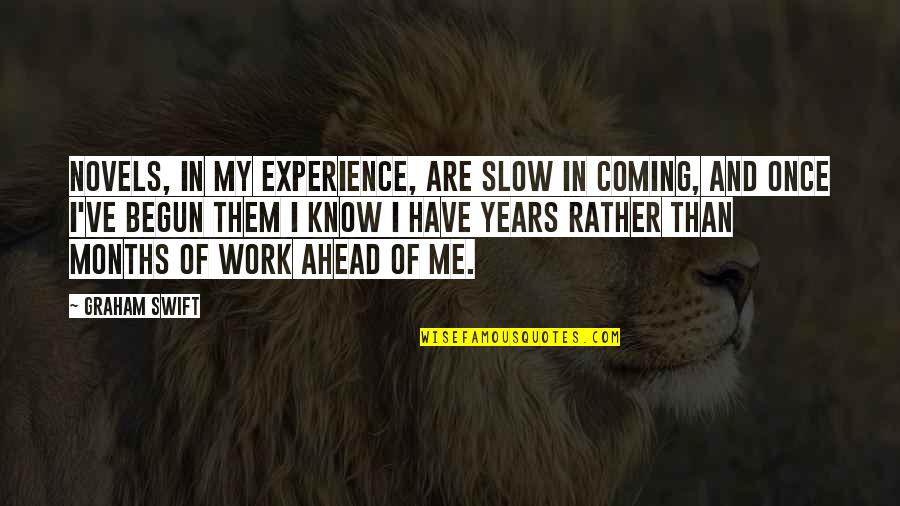 Novels, in my experience, are slow in coming, and once I've begun them I know I have years rather than months of work ahead of me. —
Graham Swift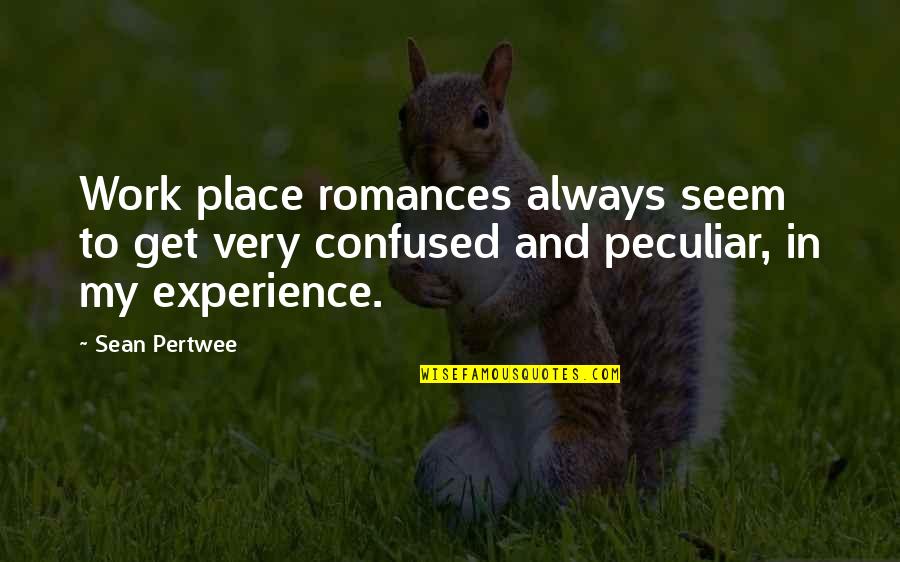 Work place romances always seem to get very confused and peculiar, in my experience. —
Sean Pertwee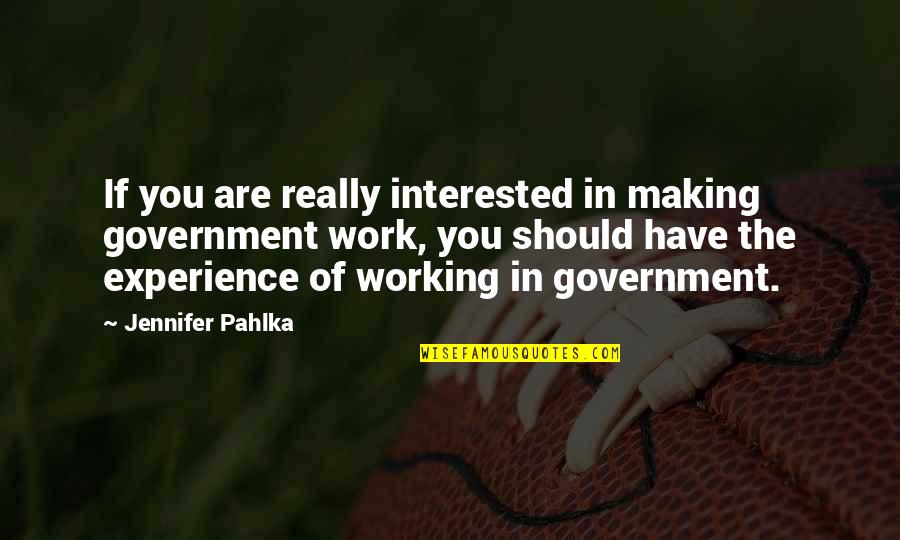 If you are really interested in making government work, you should have the experience of working in government. —
Jennifer Pahlka
In silence more work can be done. The true experience of bliss is without words. —
Mother Meera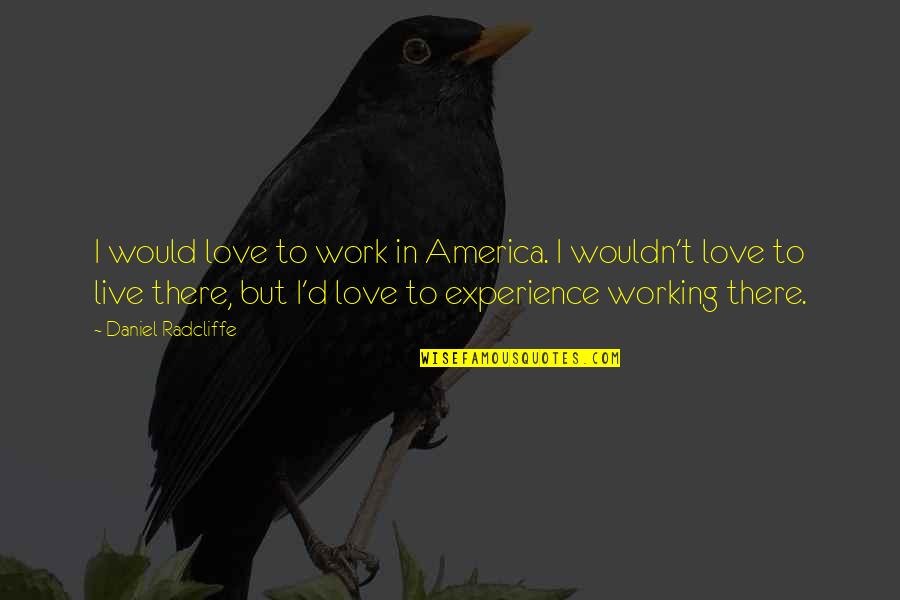 I would love to work in America. I wouldn't love to live there, but I'd love to experience working there. —
Daniel Radcliffe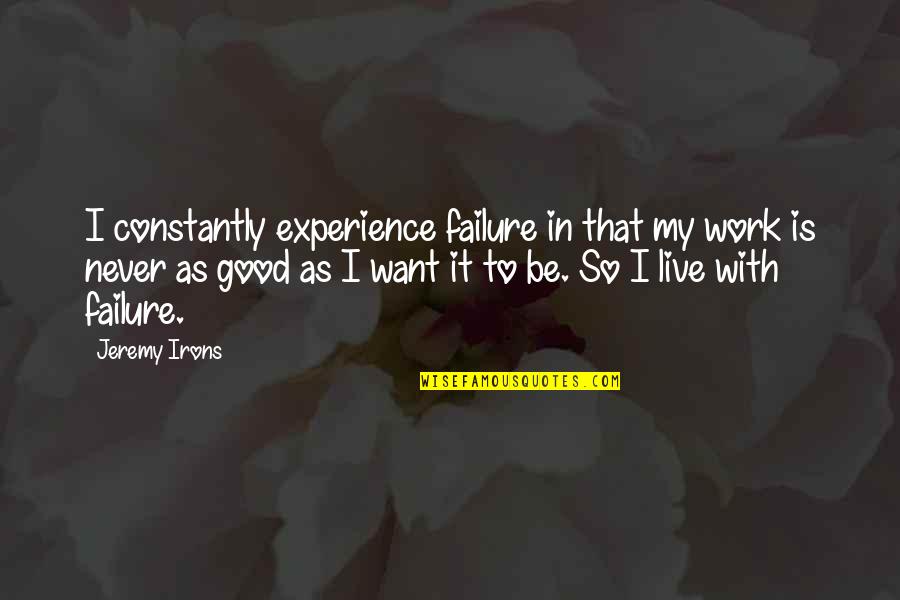 I constantly experience failure in that my work is never as good as I want it to be. So I live with failure. —
Jeremy Irons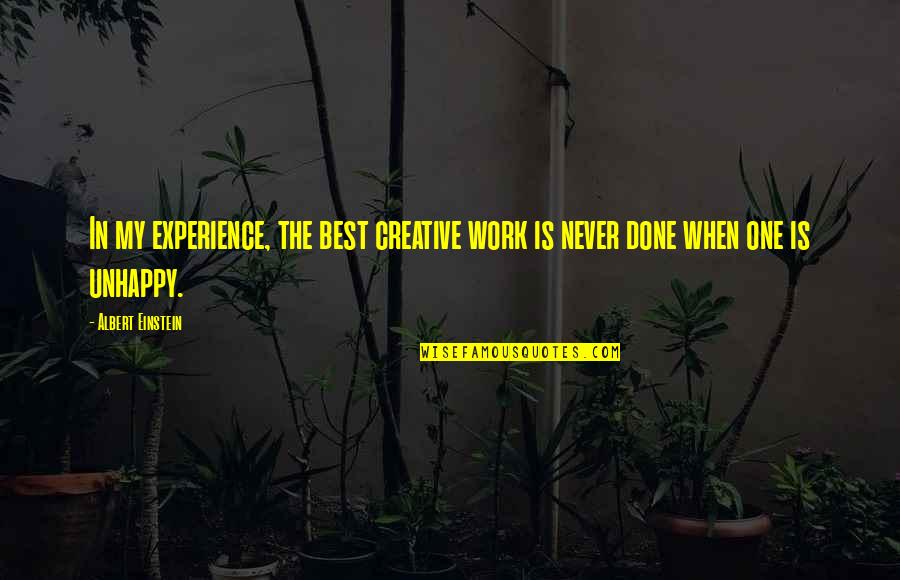 In my experience, the best creative work is never done when one is unhappy. —
Albert Einstein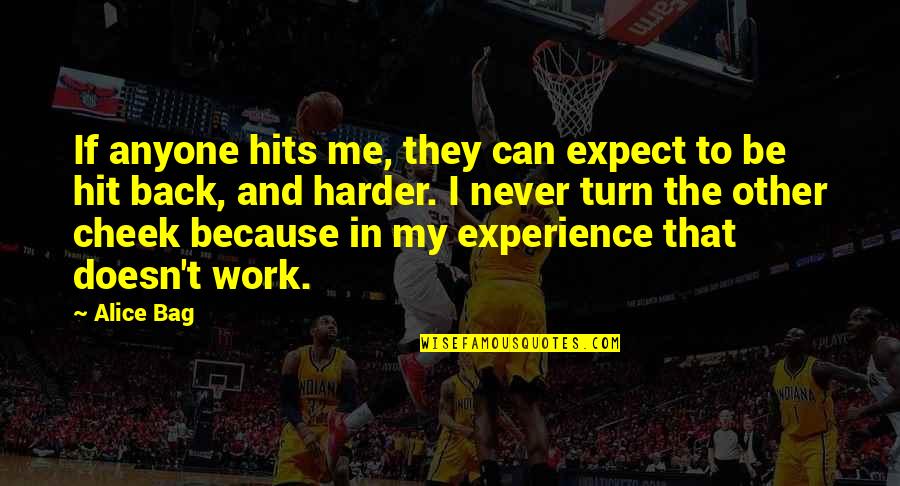 If anyone hits me, they can expect to be hit back, and harder. I never turn the other cheek because in my experience that doesn't work. —
Alice Bag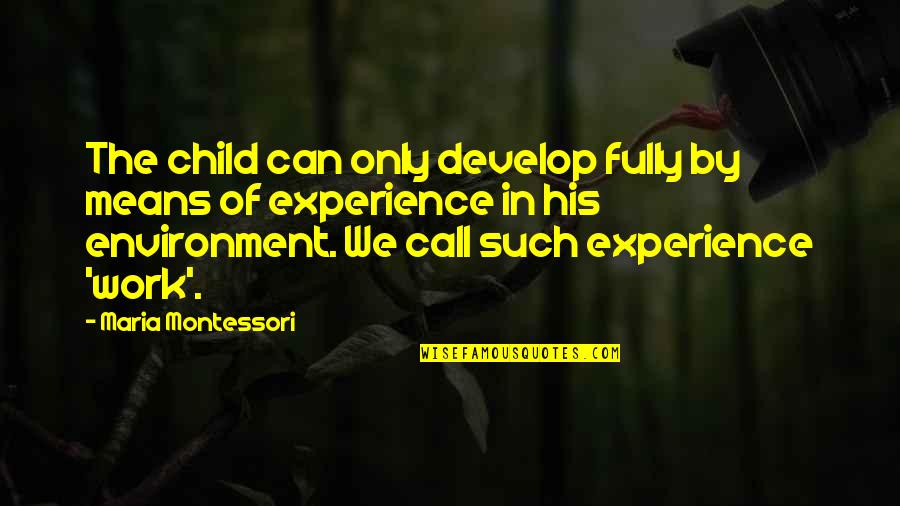 The child can only develop fully by means of experience in his environment. We call such experience 'work'. —
Maria Montessori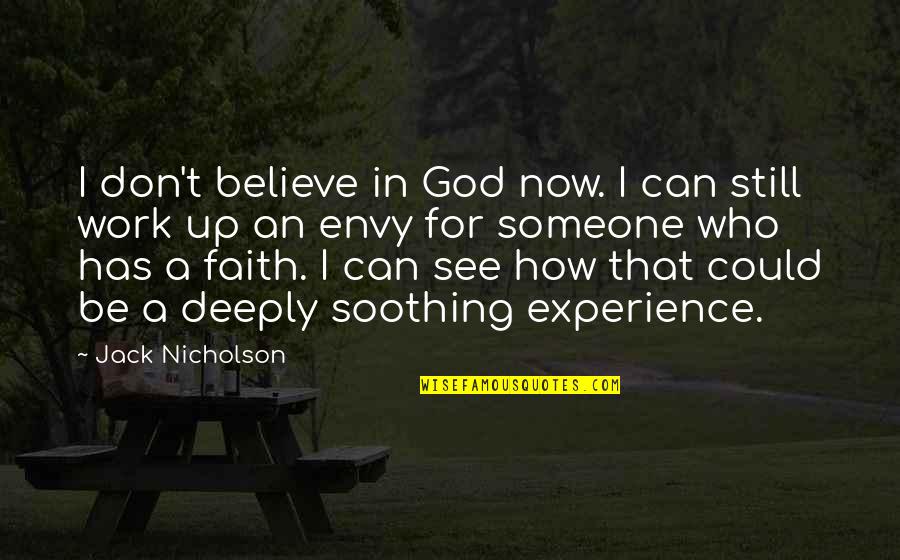 I don't believe in God now. I can still work up an envy for someone who has a faith. I can see how that could be a deeply soothing experience. —
Jack Nicholson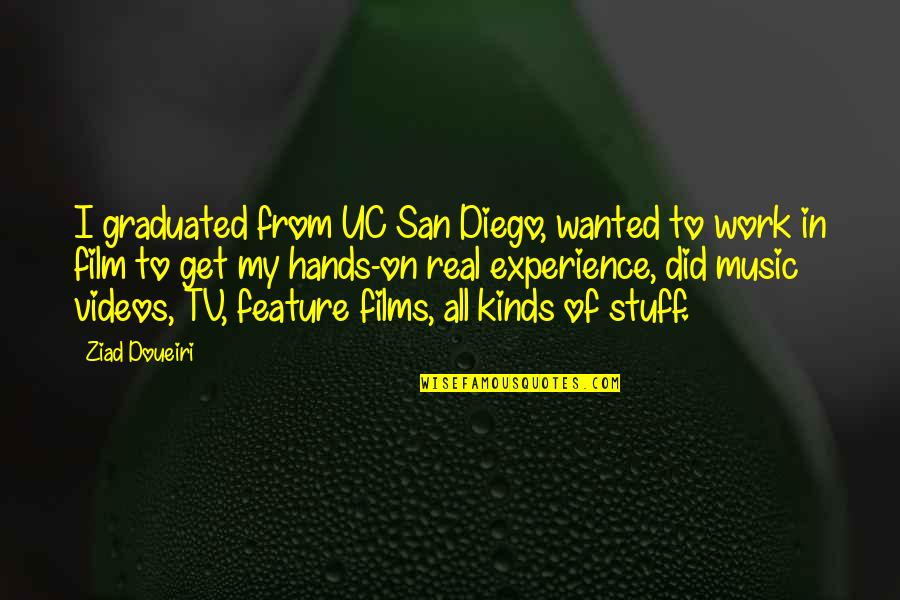 I graduated from UC San Diego, wanted to work in film to get my hands-on real experience, did music videos, TV, feature films, all kinds of stuff. —
Ziad Doueiri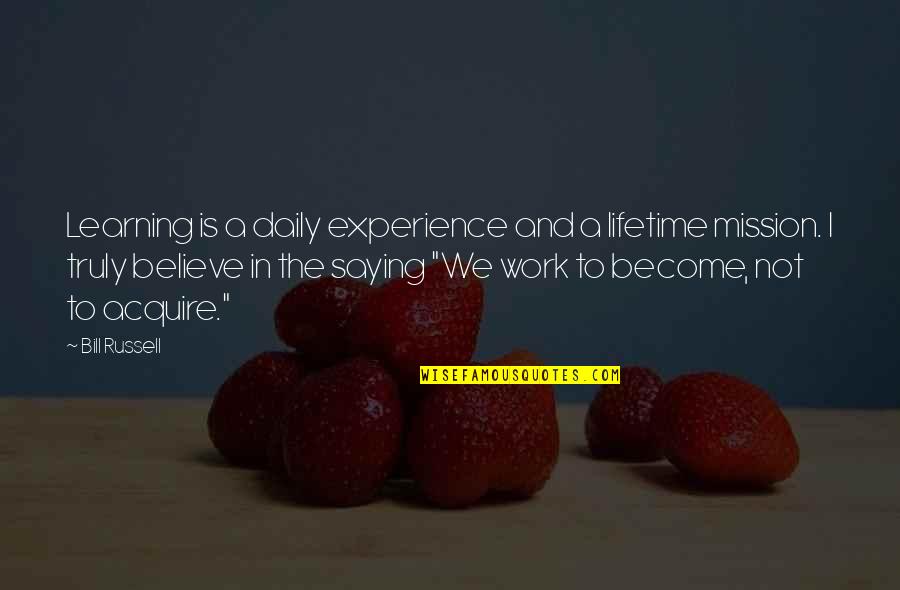 Learning is a daily experience and a lifetime mission. I truly believe in the saying "We work to become, not to acquire." —
Bill Russell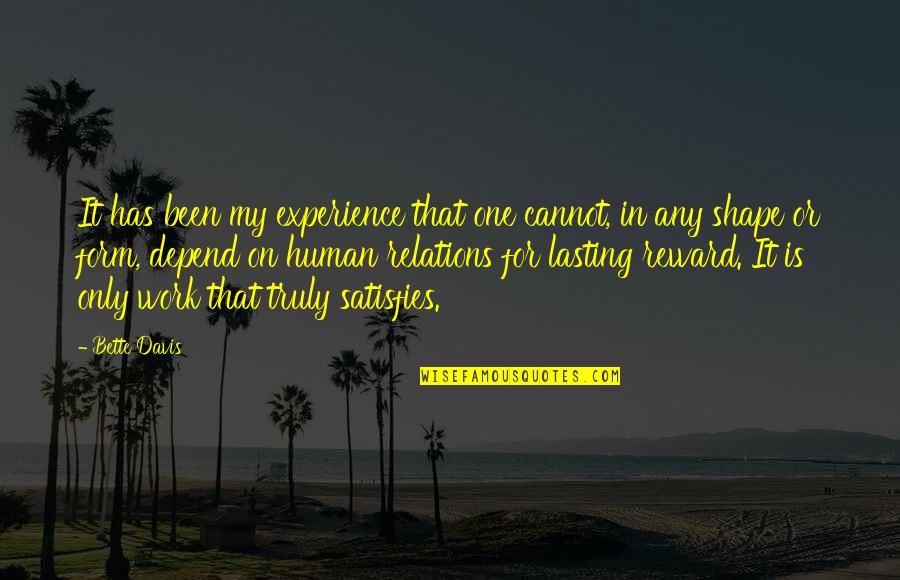 It has been my experience that one cannot, in any shape or form, depend on human relations for lasting reward. It is only work that truly satisfies. —
Bette Davis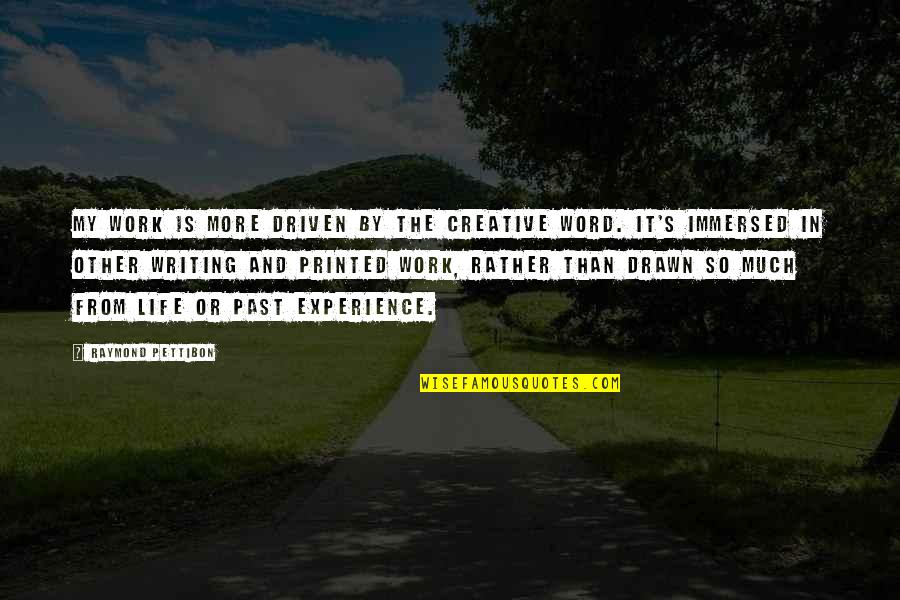 My work is more driven by the creative word. It's immersed in other writing and printed work, rather than drawn so much from life or past experience. —
Raymond Pettibon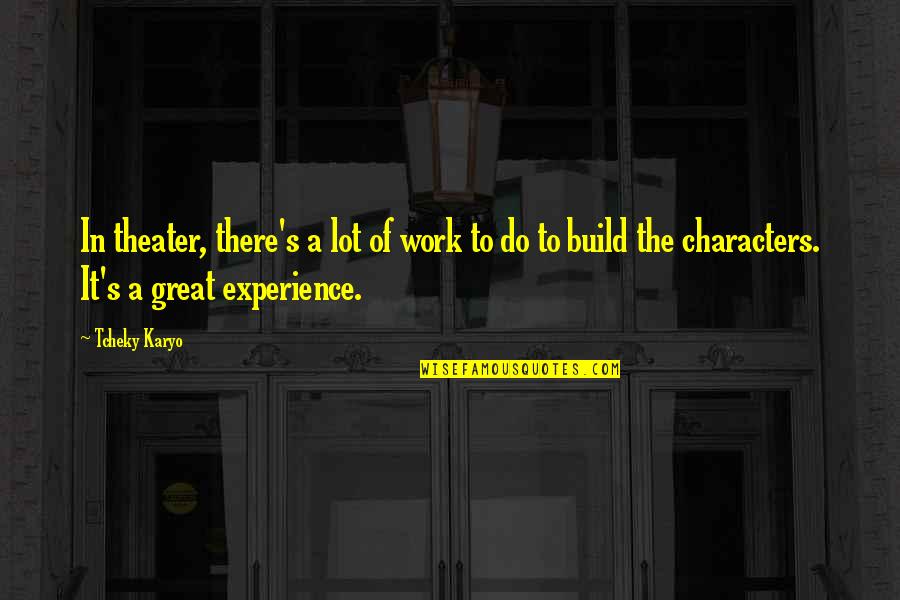 In theater, there's a lot of work to do to build the characters. It's a great experience. —
Tcheky Karyo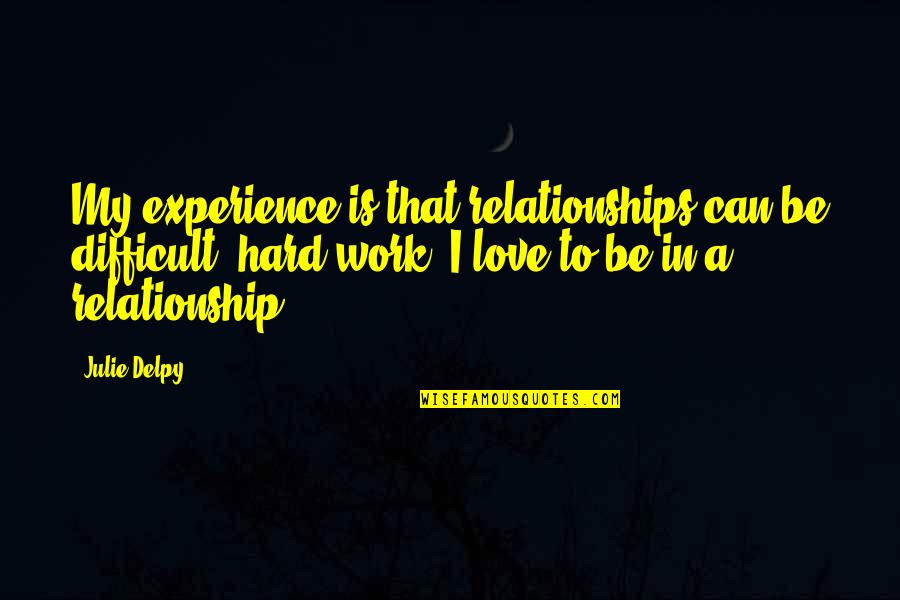 My experience is that relationships can be difficult, hard work. I love to be in a relationship. —
Julie Delpy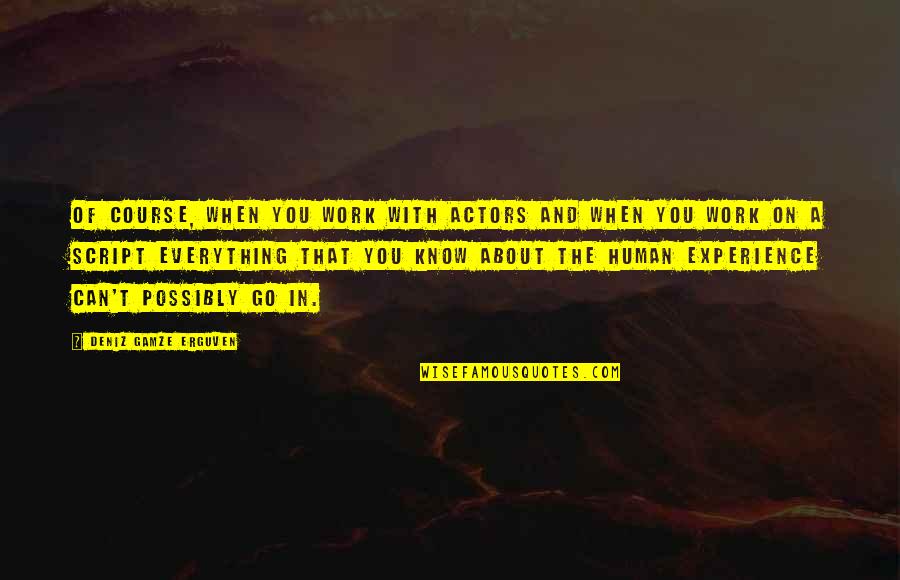 Of course, when you work with actors and when you work on a script everything that you know about the human experience can't possibly go in. —
Deniz Gamze Erguven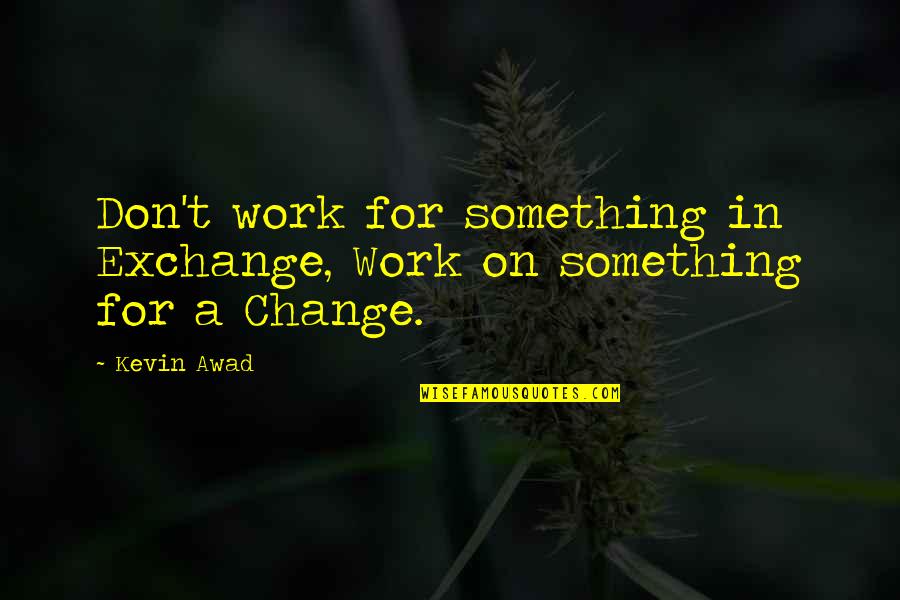 Don't work for something in Exchange, Work on something for a Change. —
Kevin Awad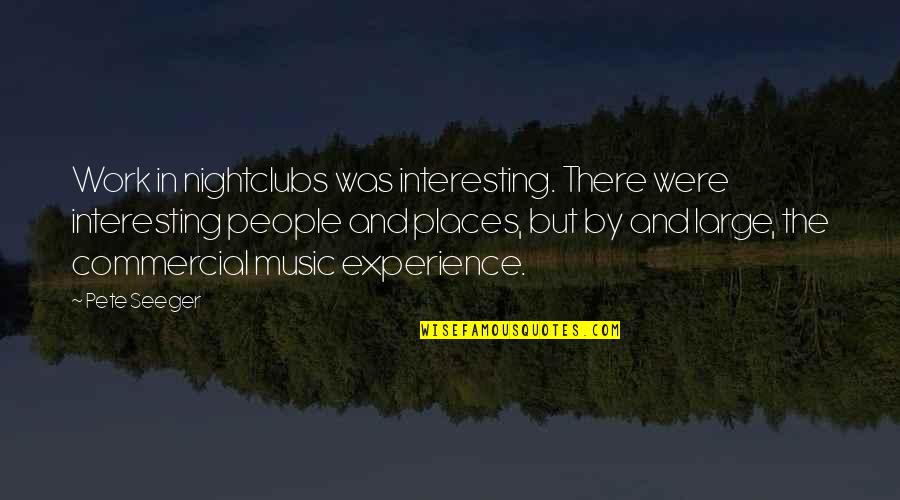 Work in nightclubs was interesting. There were interesting people and places, but by and large, the commercial music experience. —
Pete Seeger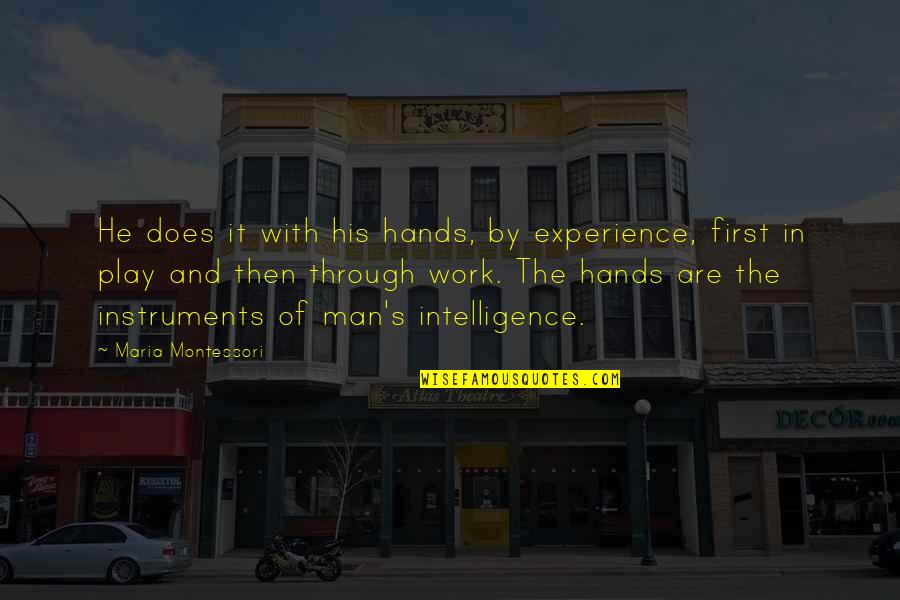 He does it with his hands, by experience, first in play and then through work. The hands are the instruments of man's intelligence. —
Maria Montessori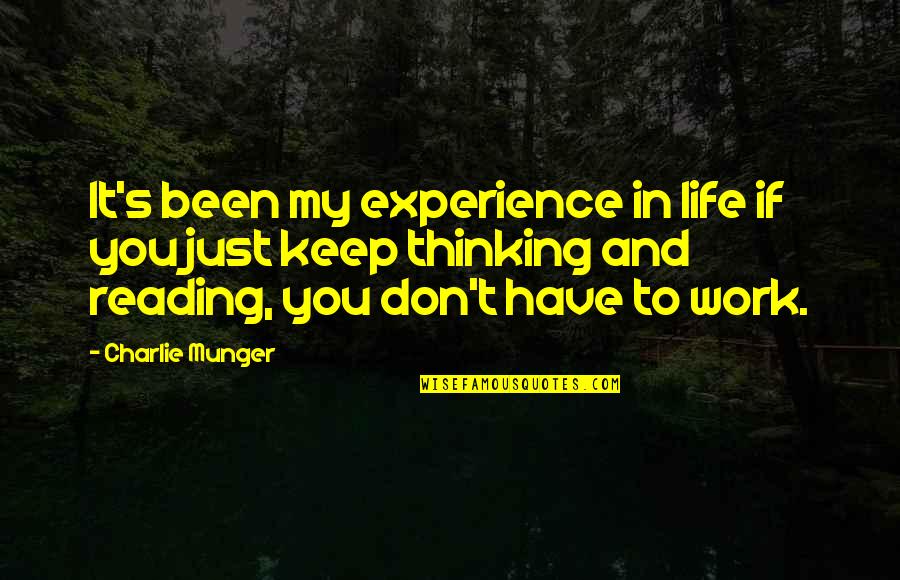 It's been my experience in life if you just keep thinking and reading, you don't have to work. —
Charlie Munger