Chris Dietzel Quotes
Top 9 wise famous quotes and sayings by Chris Dietzel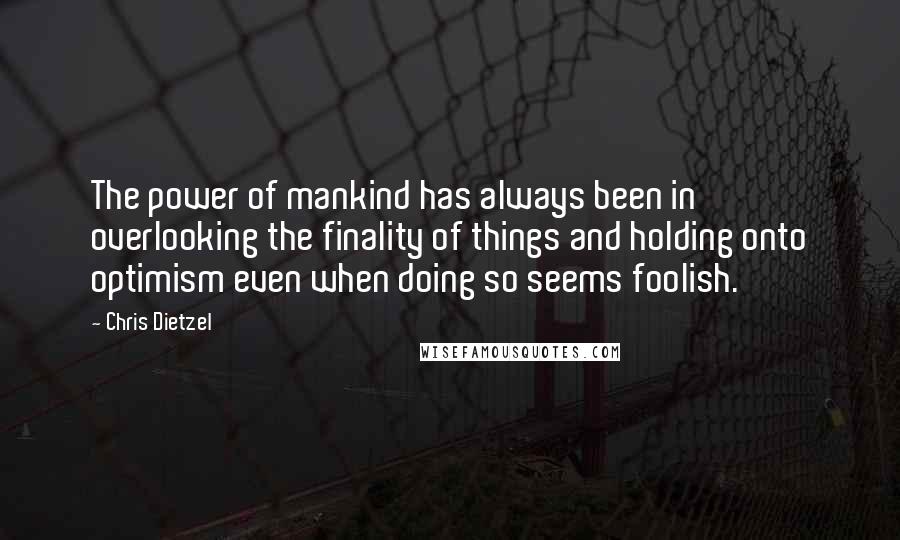 The power of mankind has always been in overlooking the finality of things and holding onto optimism even when doing so seems foolish.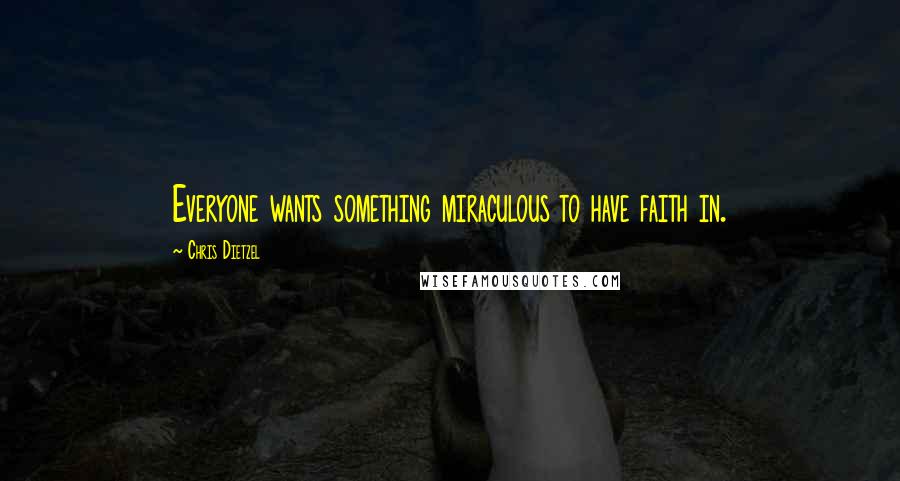 Everyone wants something miraculous to have faith in.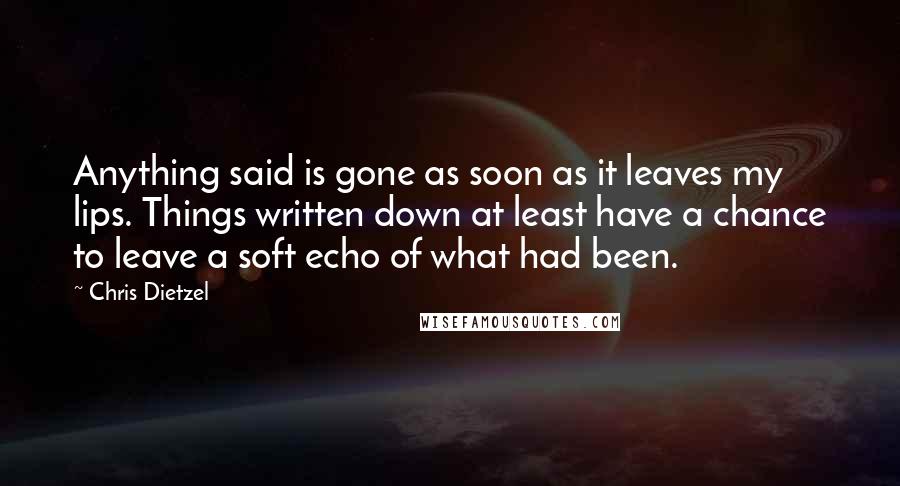 Anything said is gone as soon as it leaves my lips. Things written down at least have a chance to leave a soft echo of what had been.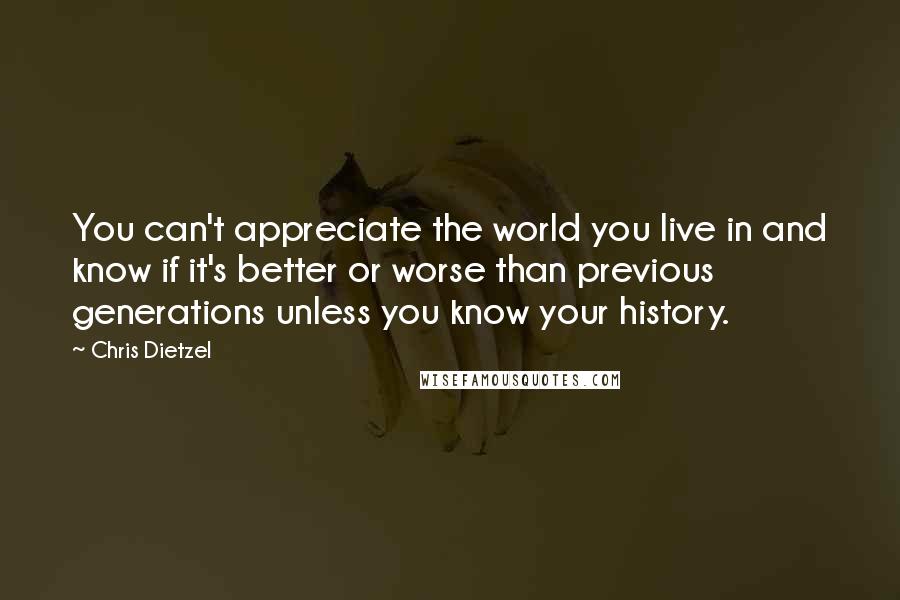 You can't appreciate the world you live in and know if it's better or worse than previous generations unless you know your history.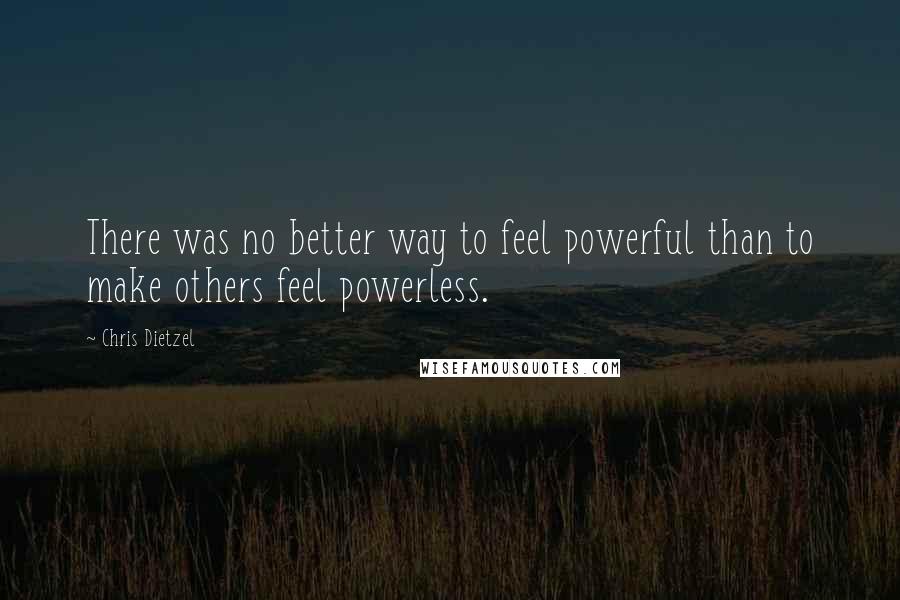 There was no better way to feel powerful than to make others feel powerless.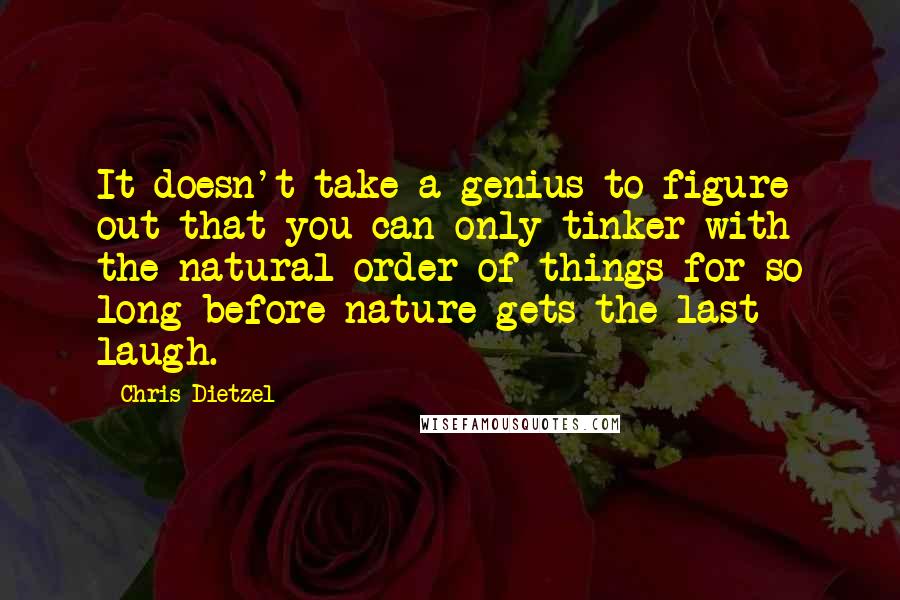 It doesn't take a genius to figure out that you can only tinker with the natural order of things for so long before nature gets the last laugh.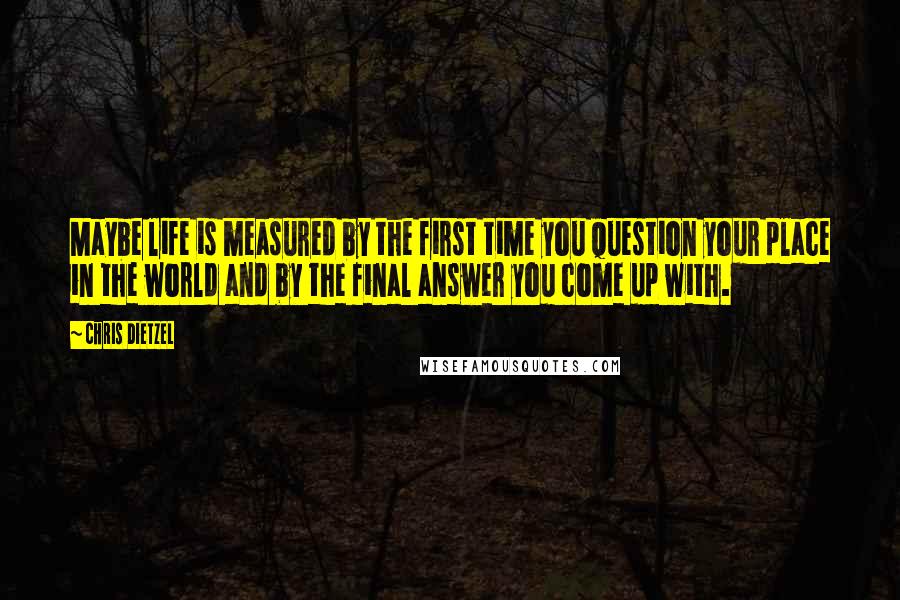 Maybe life is measured by the first time you question your place in the world and by the final answer you come up with.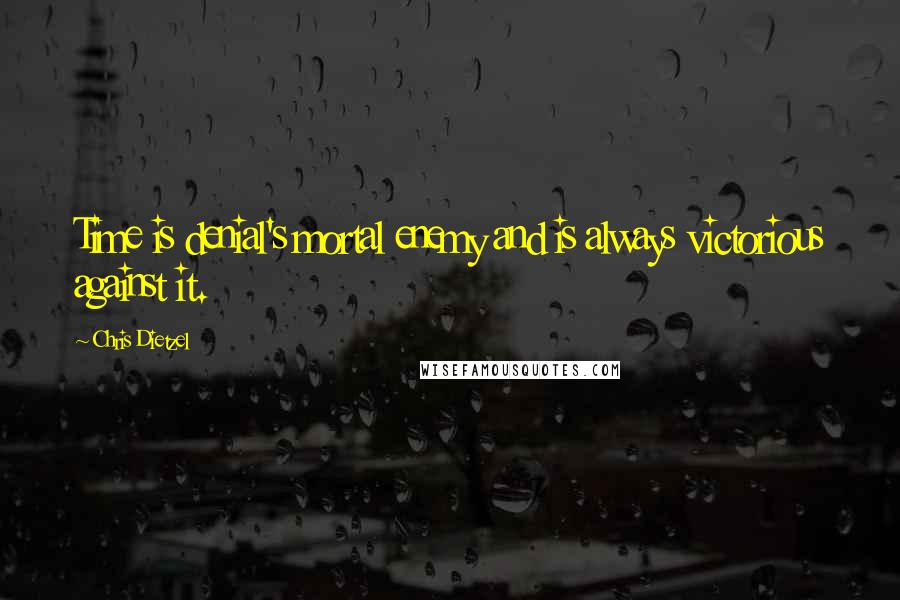 Time is denial's mortal enemy and is always victorious against it.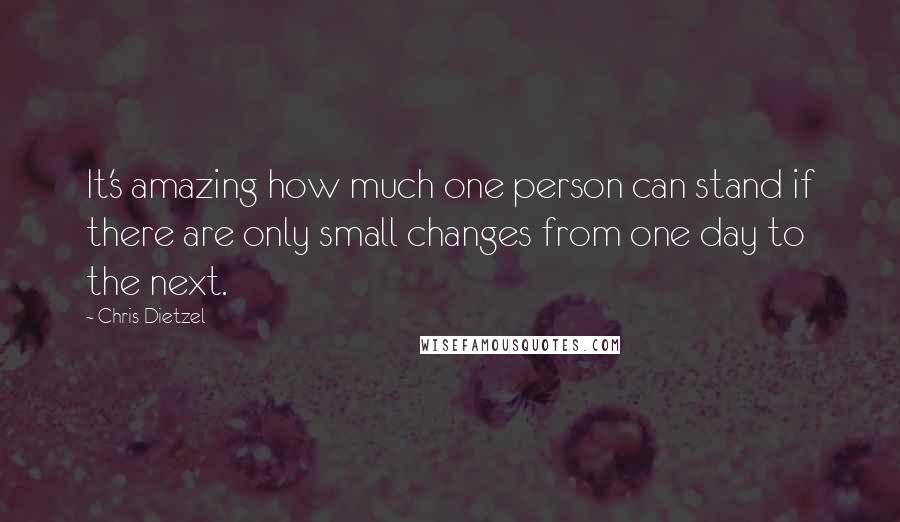 It's amazing how much one person can stand if there are only small changes from one day to the next.