Responsibility Of Leadership Quotes
Collection of top 73 famous quotes about Responsibility Of Leadership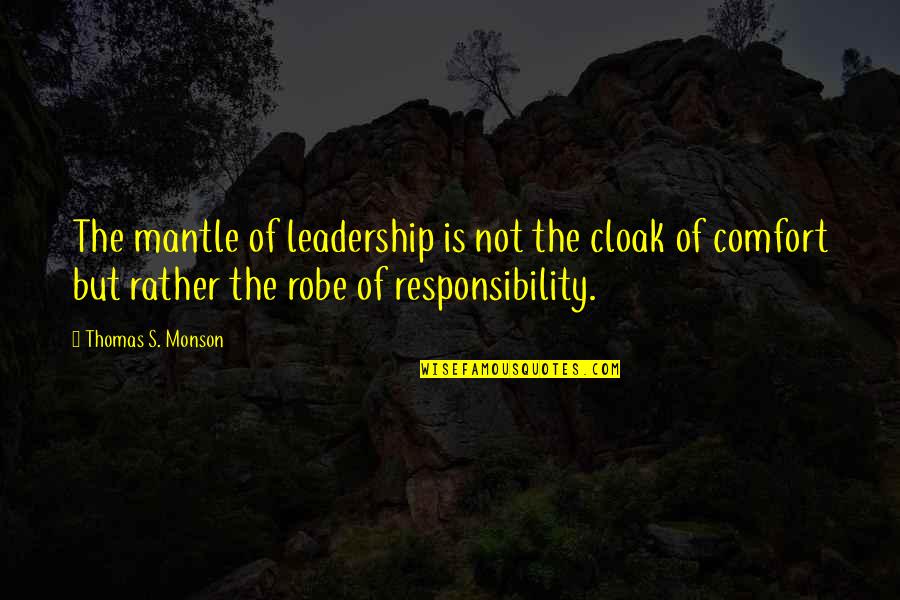 The mantle of leadership is not the cloak of comfort but rather the robe of responsibility.
—
Thomas S. Monson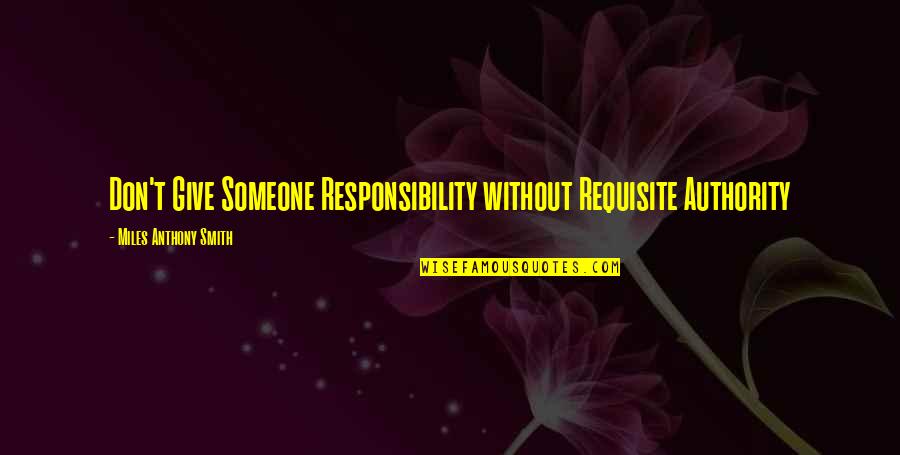 Don't Give Someone Responsibility without Requisite Authority
—
Miles Anthony Smith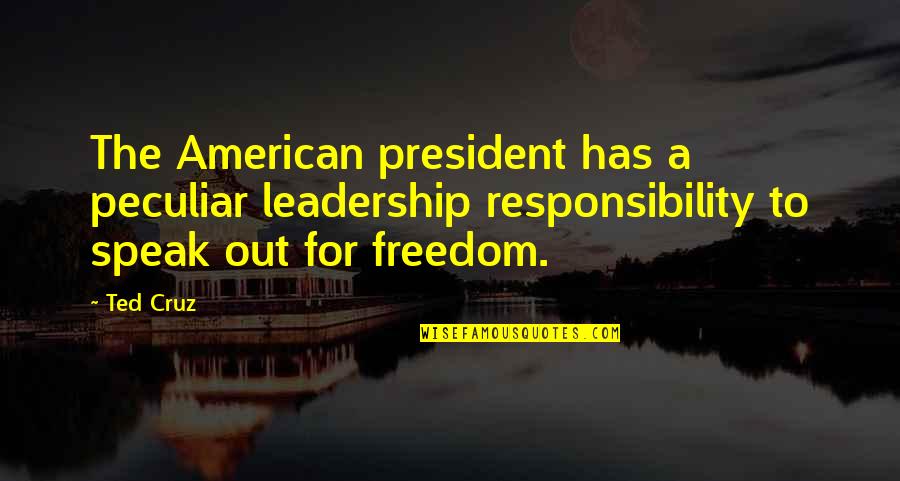 The American president has a peculiar leadership responsibility to speak out for freedom.
—
Ted Cruz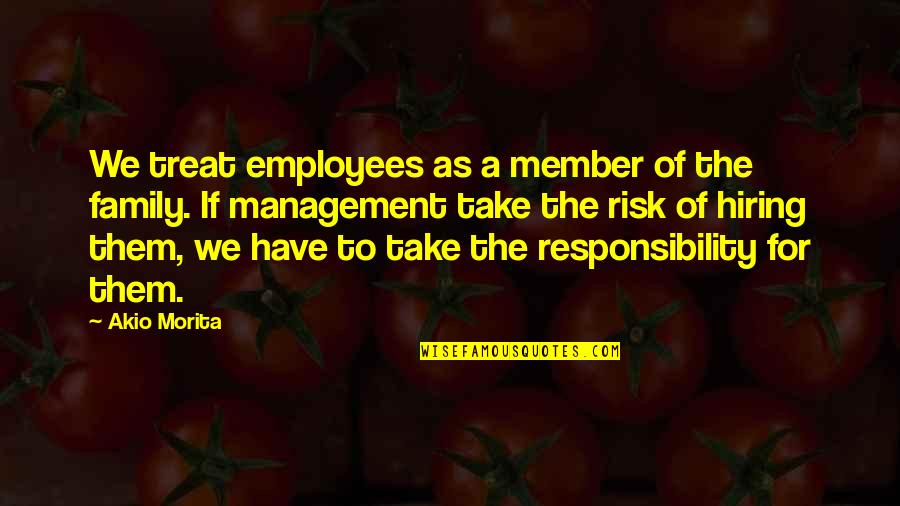 We treat employees as a member of the family. If management take the risk of hiring them, we have to take the responsibility for them.
—
Akio Morita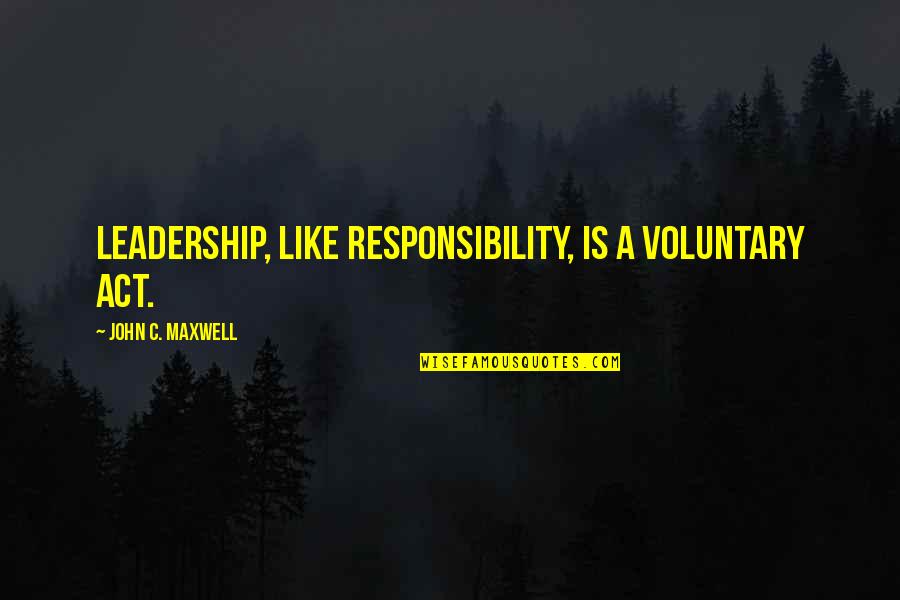 Leadership, like responsibility, is a voluntary act.
—
John C. Maxwell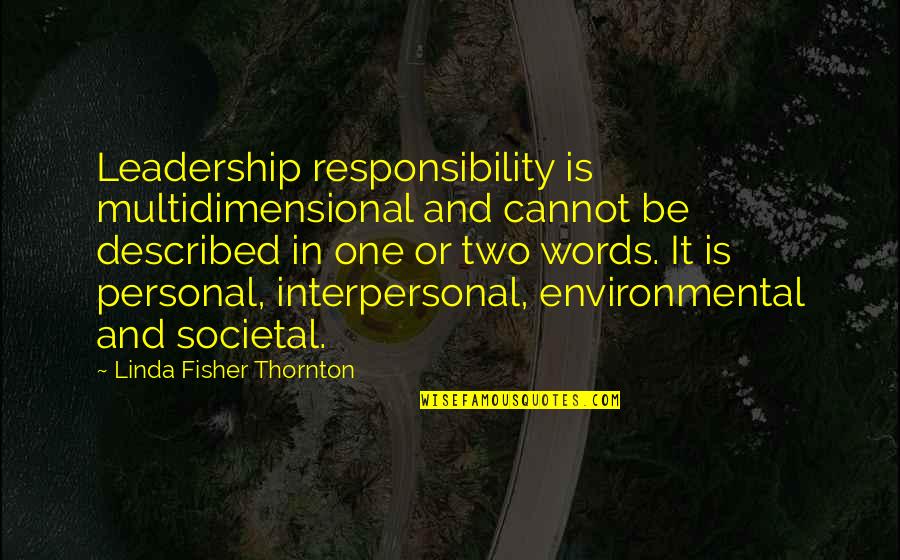 Leadership responsibility is multidimensional and cannot be described in one or two words. It is personal, interpersonal, environmental and societal.
—
Linda Fisher Thornton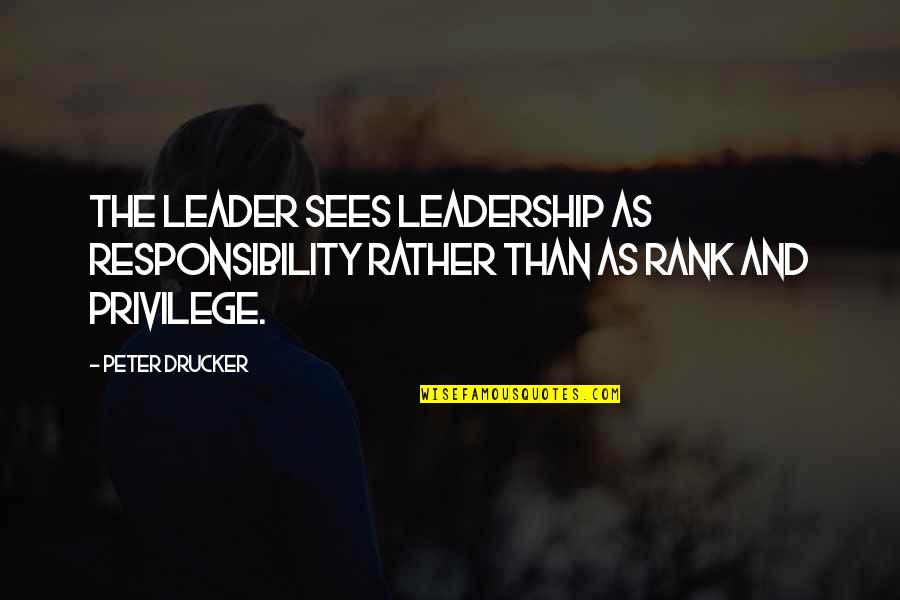 The leader sees leadership as responsibility rather than as rank and privilege.
—
Peter Drucker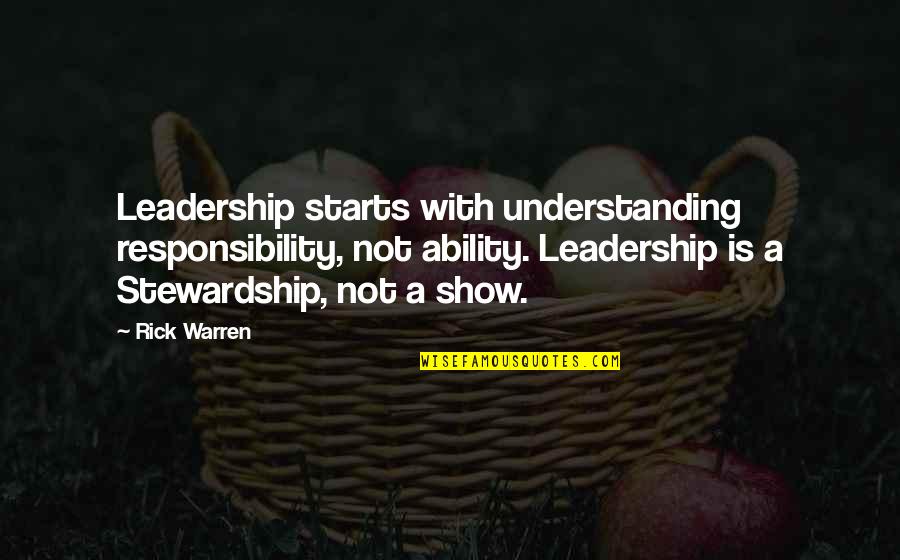 Leadership starts with understanding responsibility, not ability. Leadership is a Stewardship, not a show.
—
Rick Warren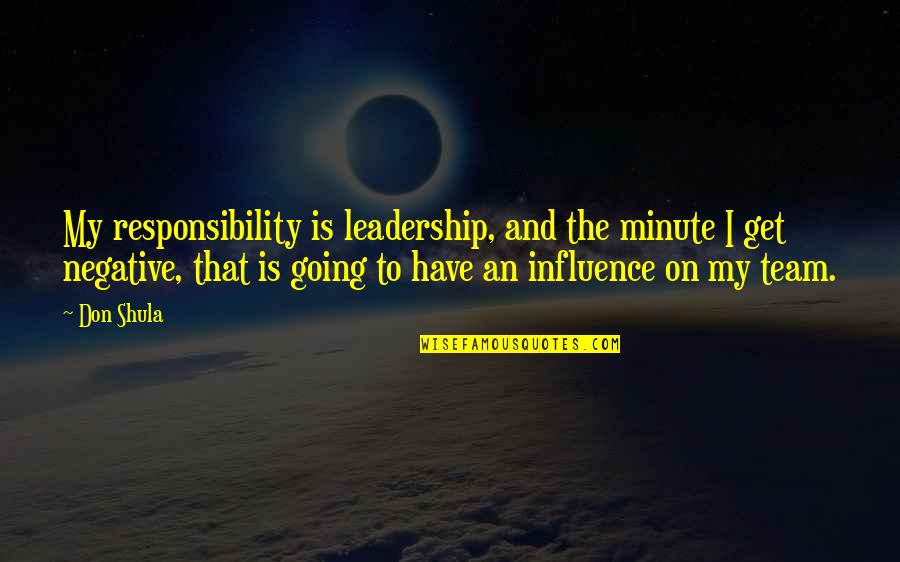 My responsibility is leadership, and the minute I get negative, that is going to have an influence on my team.
—
Don Shula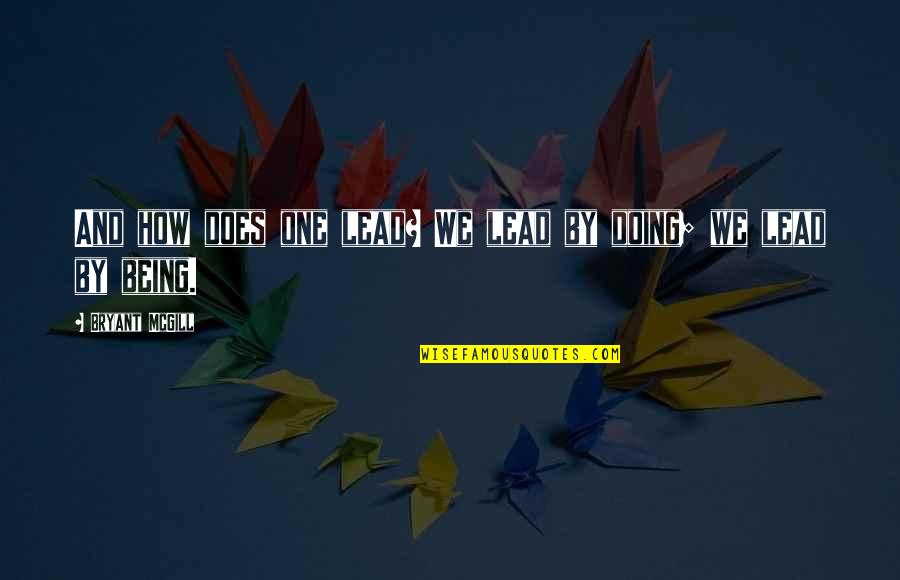 And how does one lead? We lead by doing; we lead by being.
—
Bryant McGill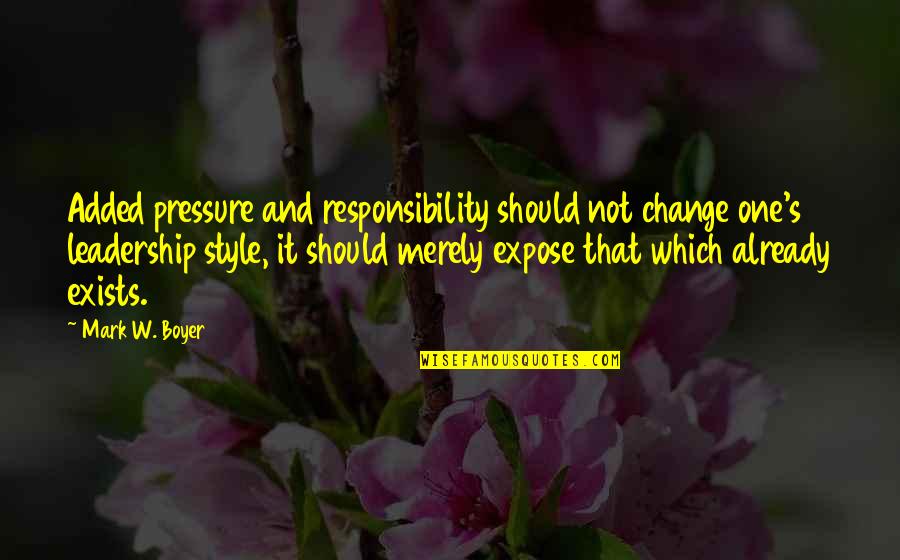 Added pressure and responsibility should not change one's leadership style, it should merely expose that which already exists.
—
Mark W. Boyer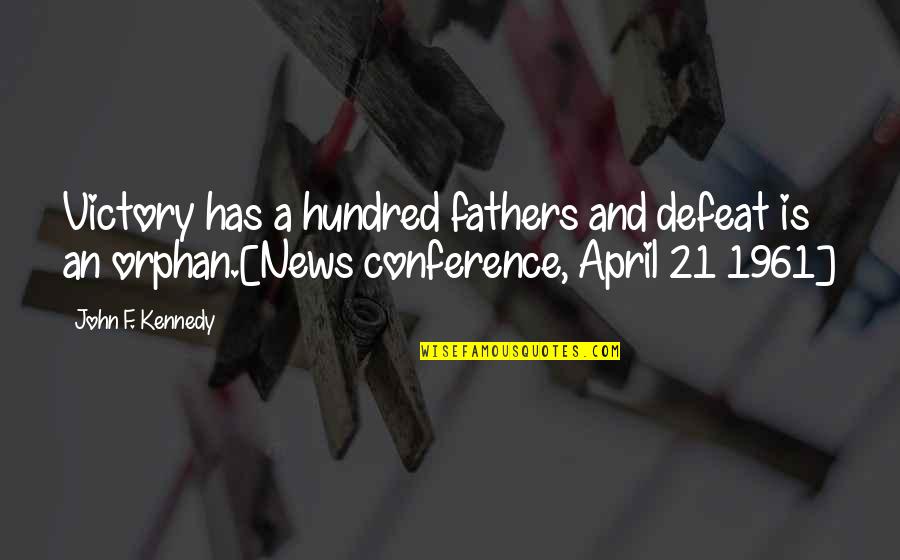 Victory has a hundred fathers and defeat is an orphan.
[News conference, April 21 1961]
—
John F. Kennedy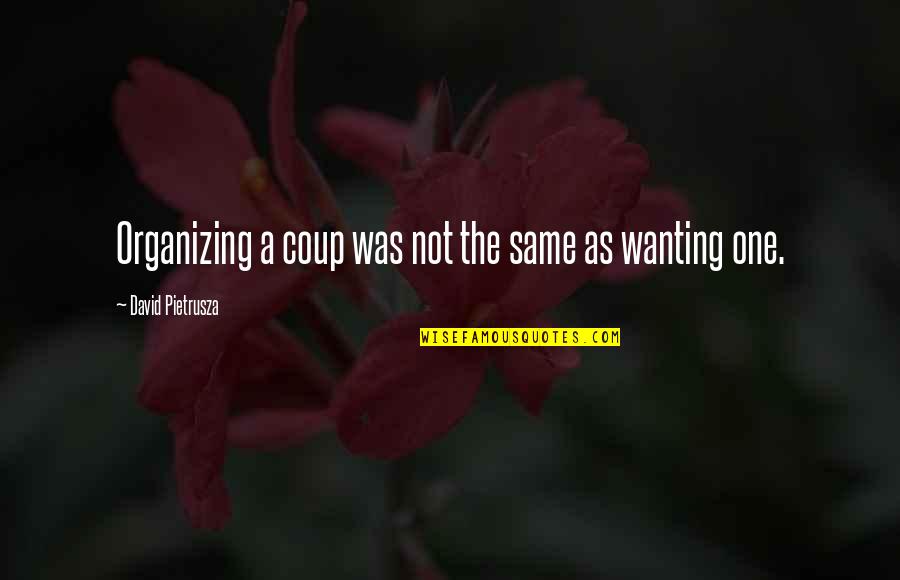 Organizing a coup was not the same as wanting one.
—
David Pietrusza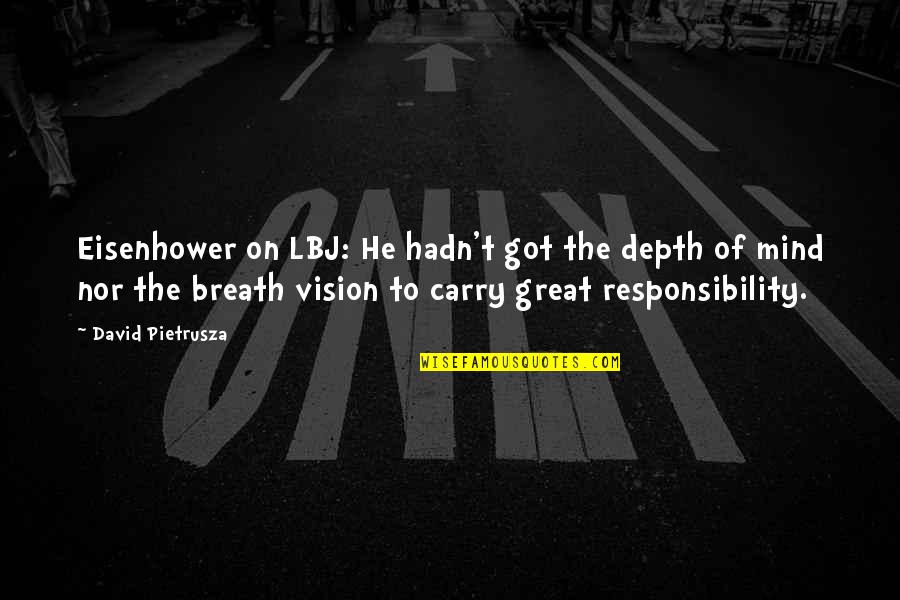 Eisenhower on LBJ: He hadn't got the depth of mind nor the breath vision to carry great responsibility.
—
David Pietrusza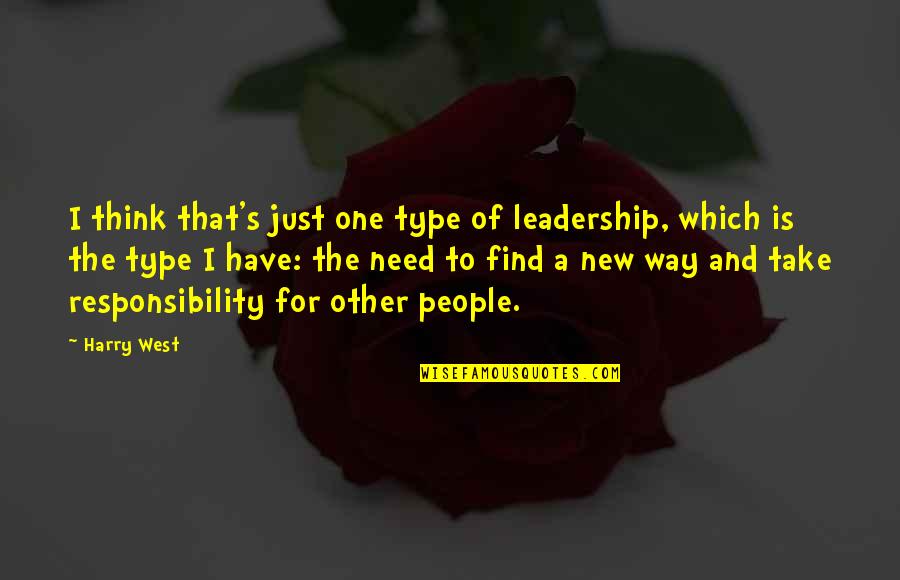 I think that's just one type of leadership, which is the type I have: the need to find a new way and take responsibility for other people. —
Harry West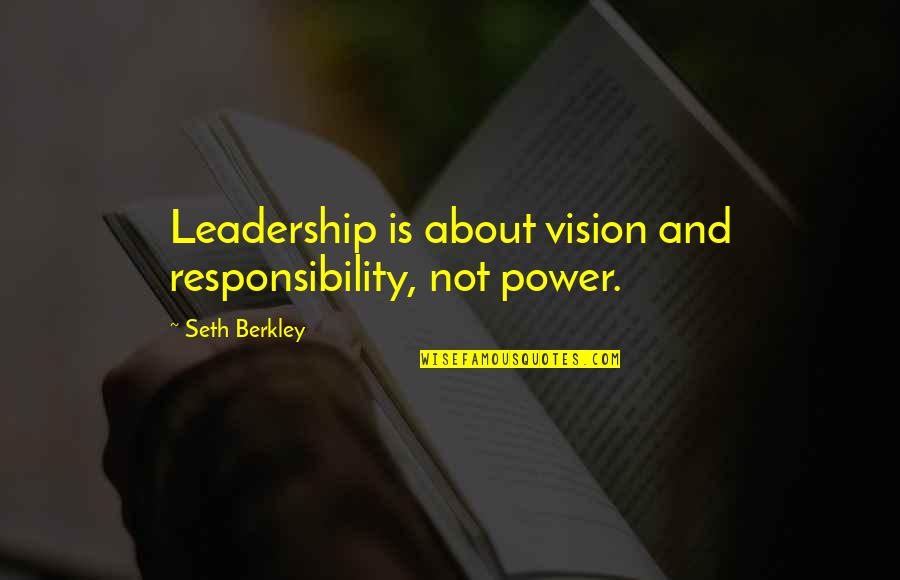 Leadership is about vision and responsibility, not power. —
Seth Berkley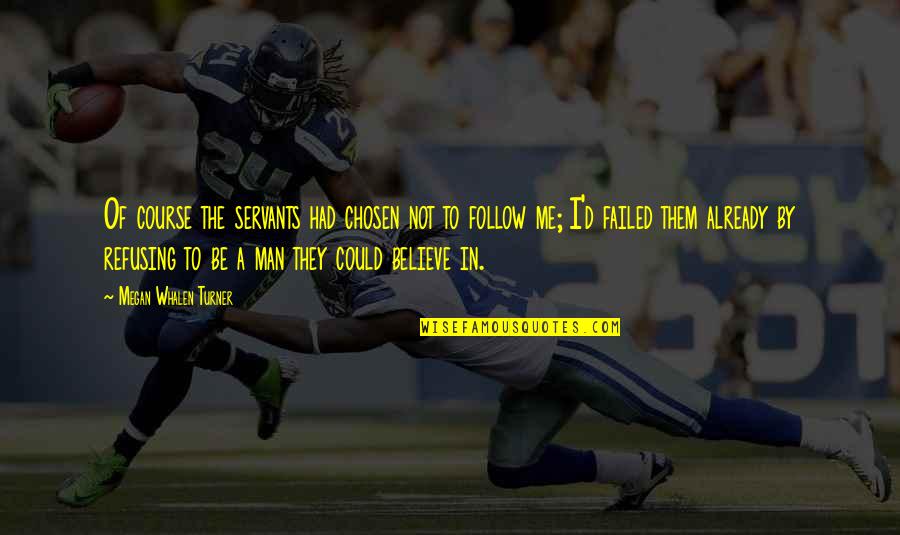 Of course the servants had chosen not to follow me; I'd failed them already by refusing to be a man they could believe in. —
Megan Whalen Turner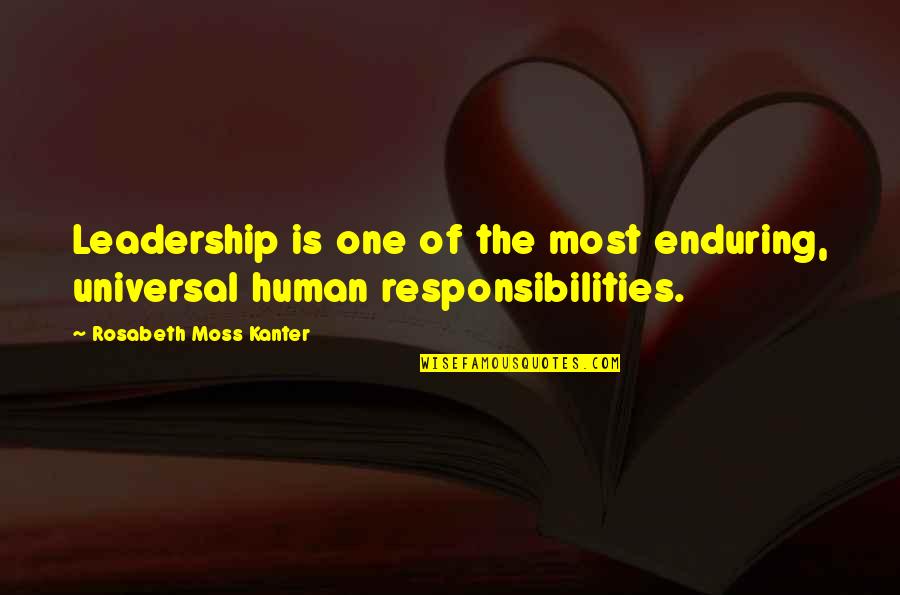 Leadership is one of the most enduring, universal human responsibilities. —
Rosabeth Moss Kanter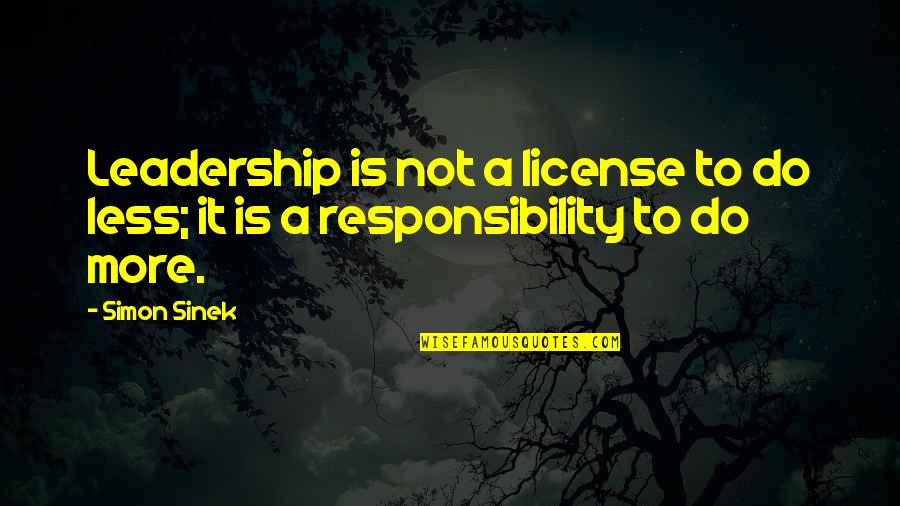 Leadership is not a license to do less; it is a responsibility to do more. —
Simon Sinek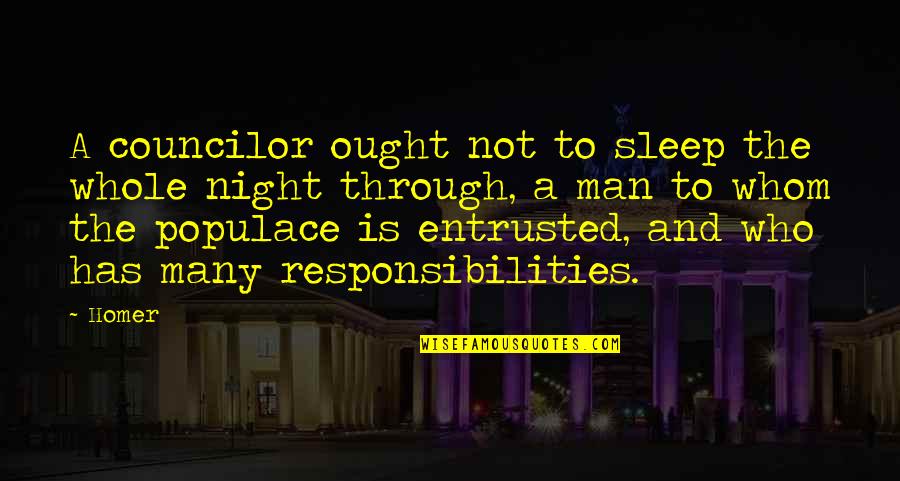 A councilor ought not to sleep the whole night through, a man to whom the populace is entrusted, and who has many responsibilities. —
Homer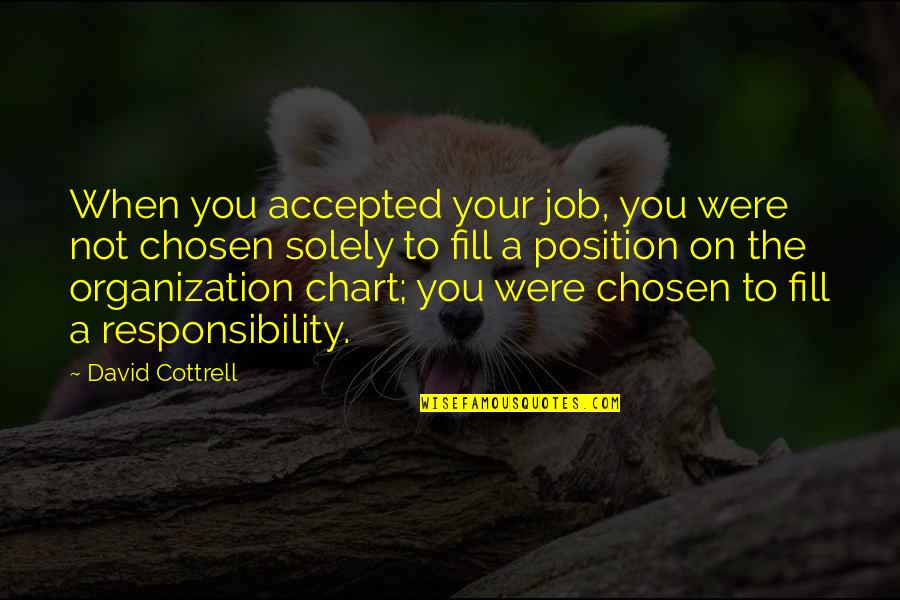 When you accepted your job, you were not chosen solely to fill a position on the organization chart; you were chosen to fill a responsibility. —
David Cottrell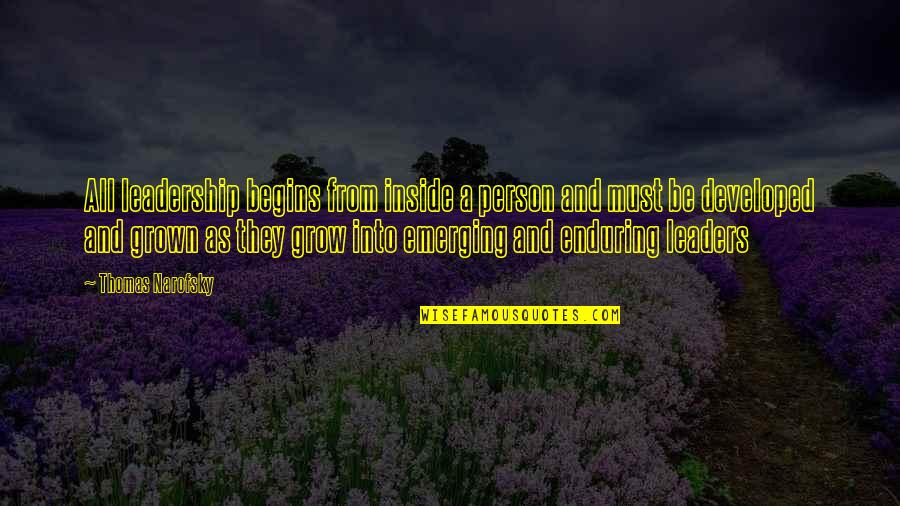 All leadership begins from inside a person and must be developed and grown as they grow into emerging and enduring leaders —
Thomas Narofsky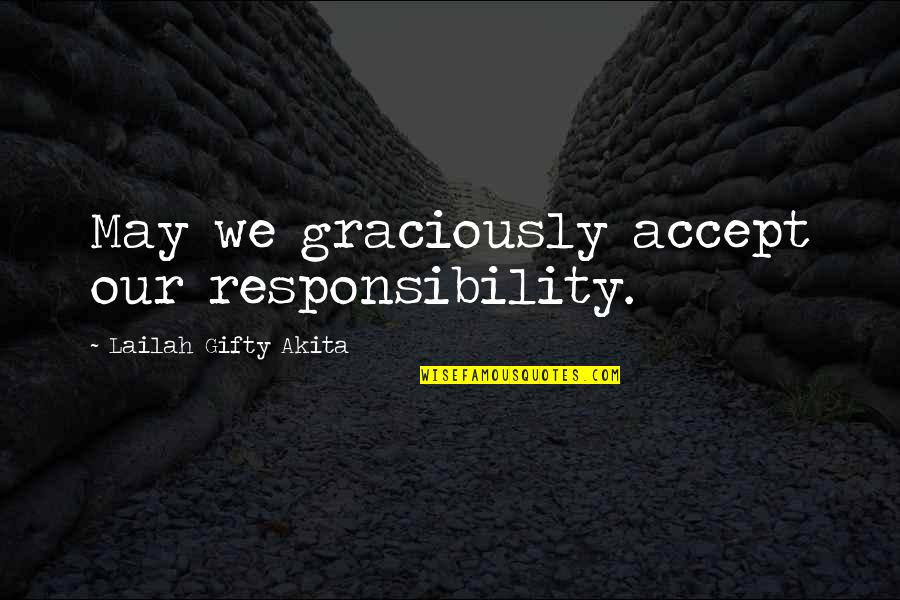 May we graciously accept our responsibility. —
Lailah Gifty Akita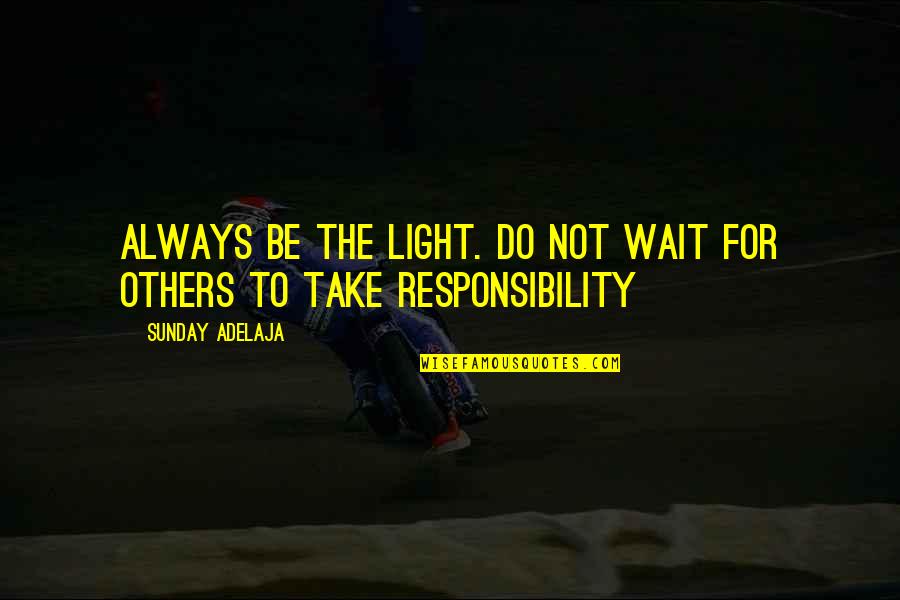 Always be the light. Do not wait for others to take responsibility —
Sunday Adelaja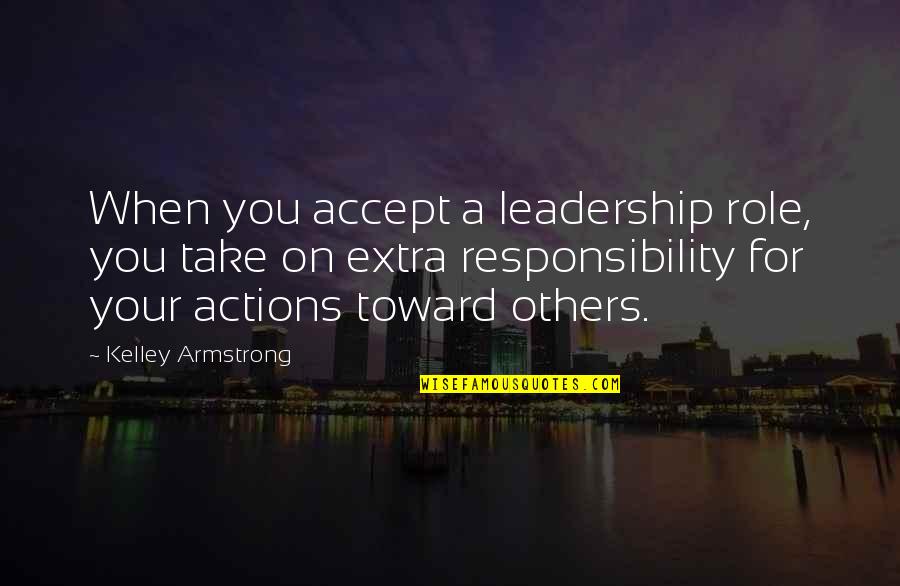 When you accept a leadership role, you take on extra responsibility for your actions toward others. —
Kelley Armstrong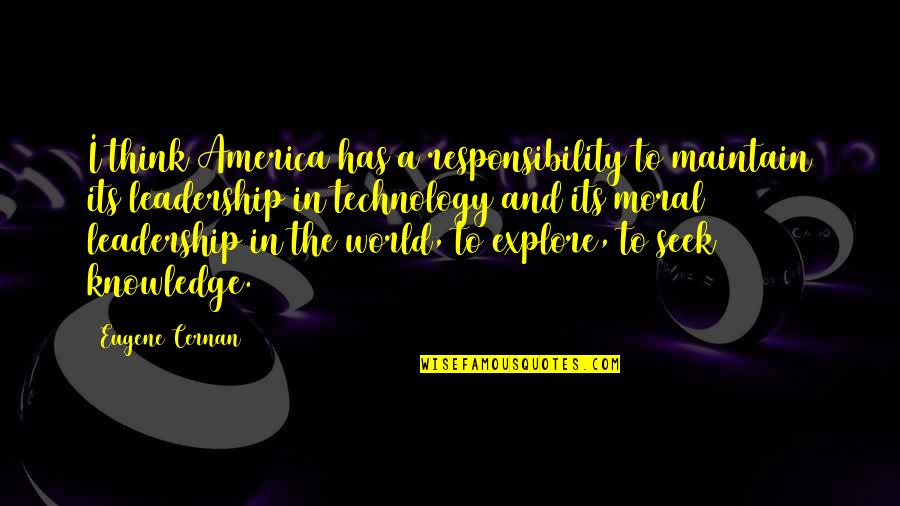 I think America has a responsibility to maintain its leadership in technology and its moral leadership in the world, to explore, to seek knowledge. —
Eugene Cernan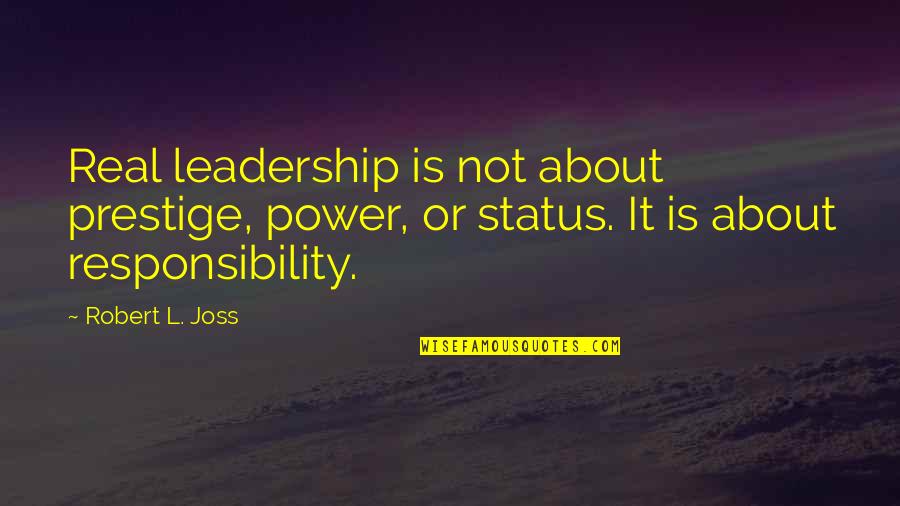 Real leadership is not about prestige, power, or status. It is about responsibility. —
Robert L. Joss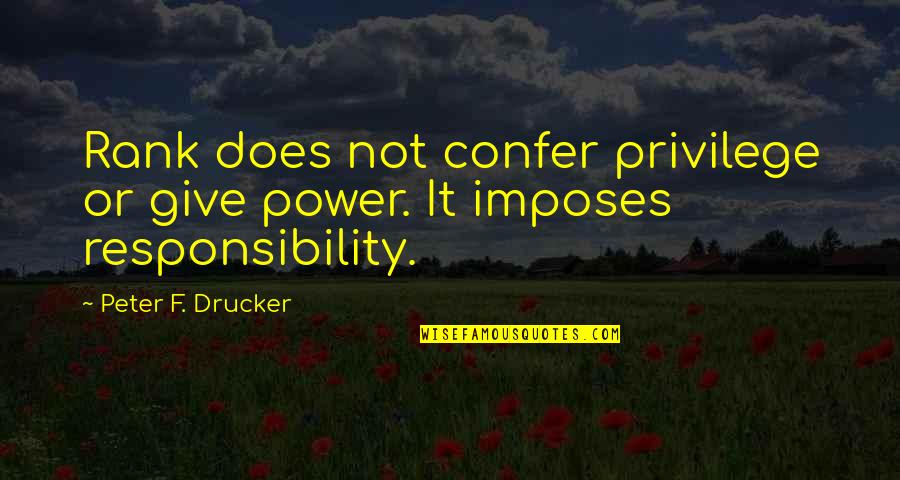 Rank does not confer privilege or give power. It imposes responsibility. —
Peter F. Drucker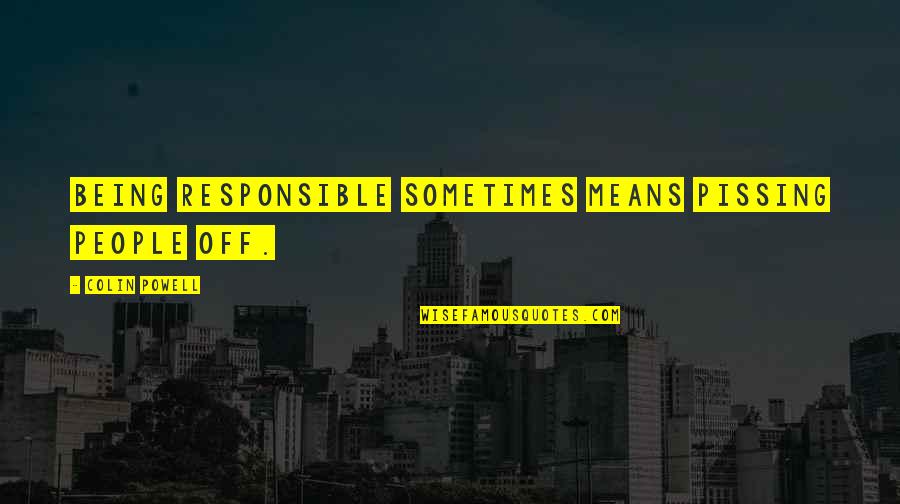 Being responsible sometimes means pissing people off. —
Colin Powell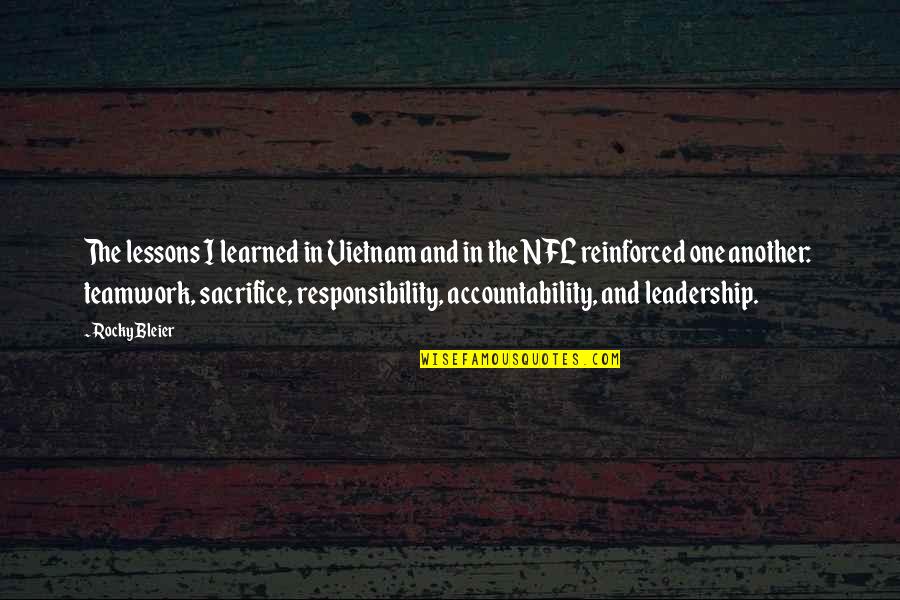 The lessons I learned in Vietnam and in the NFL reinforced one another:
teamwork, sacrifice, responsibility, accountability, and leadership. —
Rocky Bleier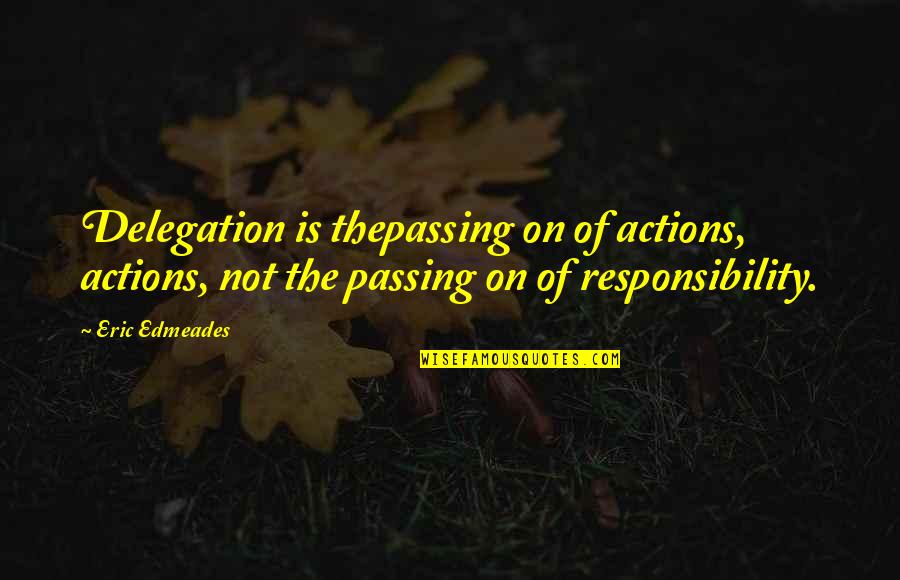 Delegation is thepassing on of actions, actions, not the passing on of responsibility. —
Eric Edmeades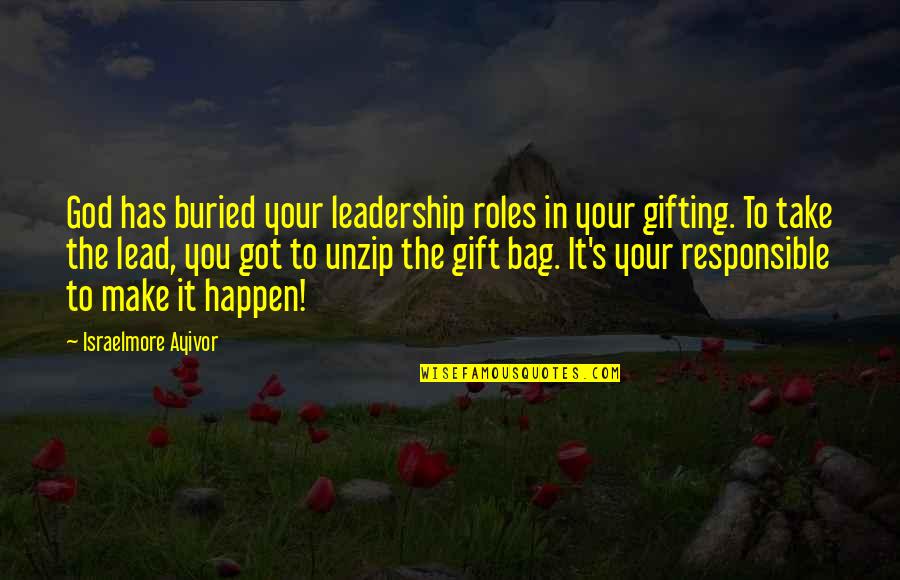 God has buried your leadership roles in your gifting. To take the lead, you got to unzip the gift bag. It's your responsible to make it happen! —
Israelmore Ayivor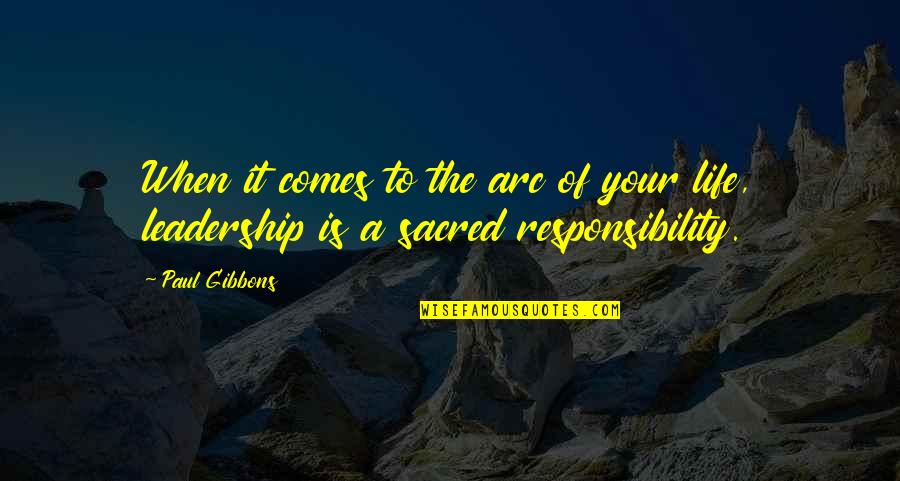 When it comes to the arc of your life, leadership is a sacred responsibility. —
Paul Gibbons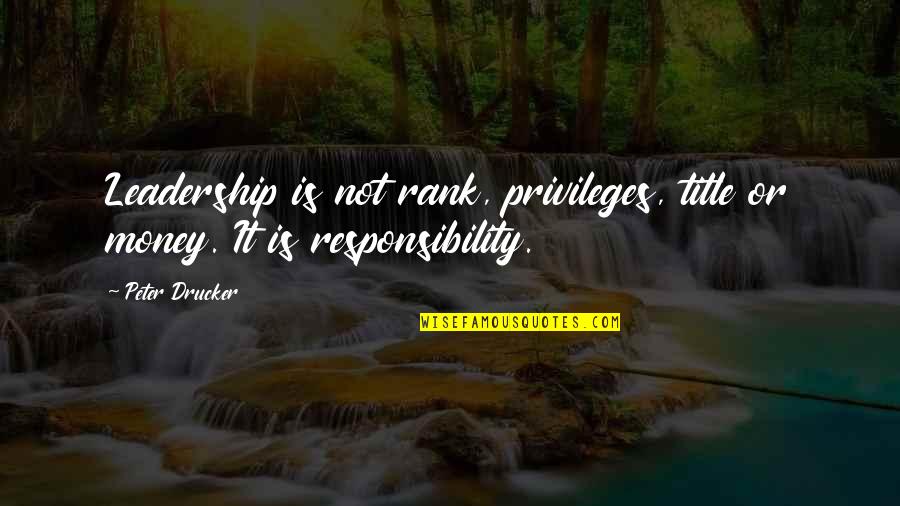 Leadership is not rank, privileges, title or money. It is responsibility. —
Peter Drucker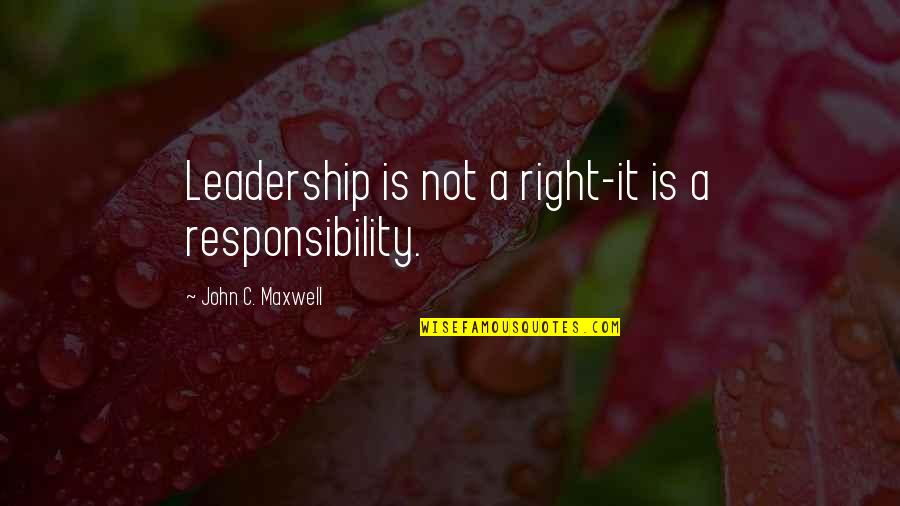 Leadership is not a right-it is a responsibility. —
John C. Maxwell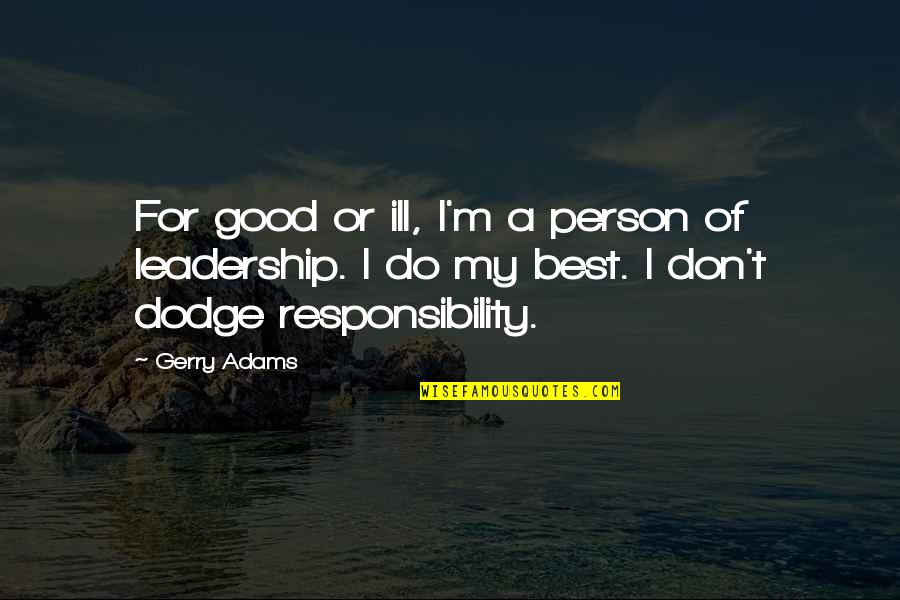 For good or ill, I'm a person of leadership. I do my best. I don't dodge responsibility. —
Gerry Adams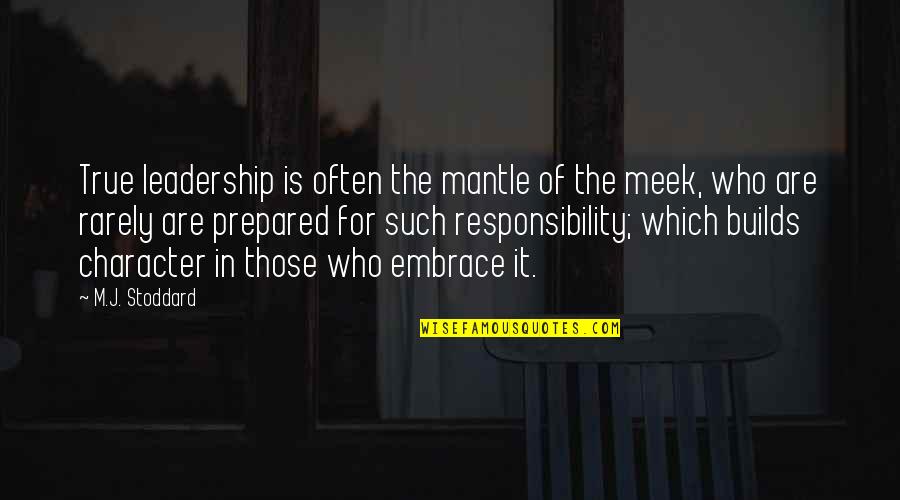 True leadership is often the mantle of the meek, who are rarely are prepared for such responsibility; which builds character in those who embrace it. —
M.J. Stoddard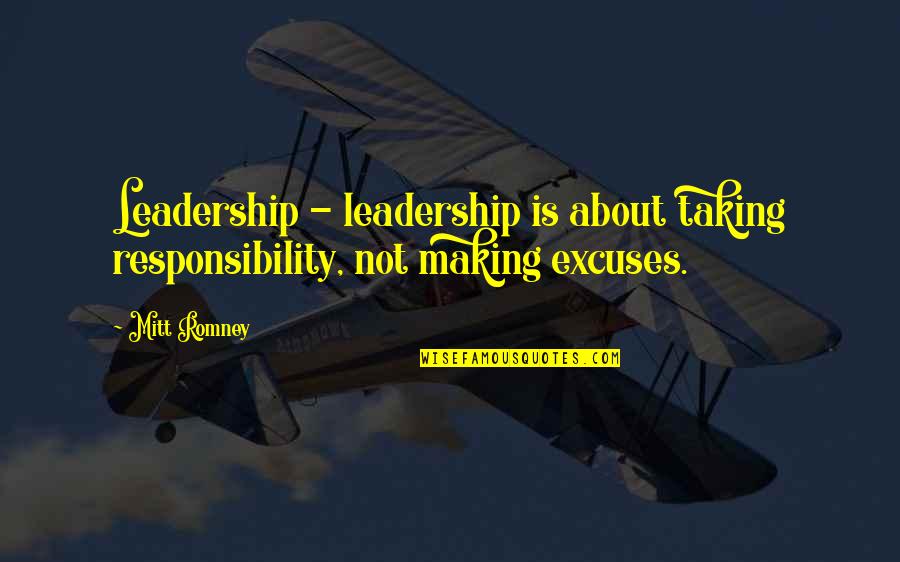 Leadership - leadership is about taking responsibility, not making excuses. —
Mitt Romney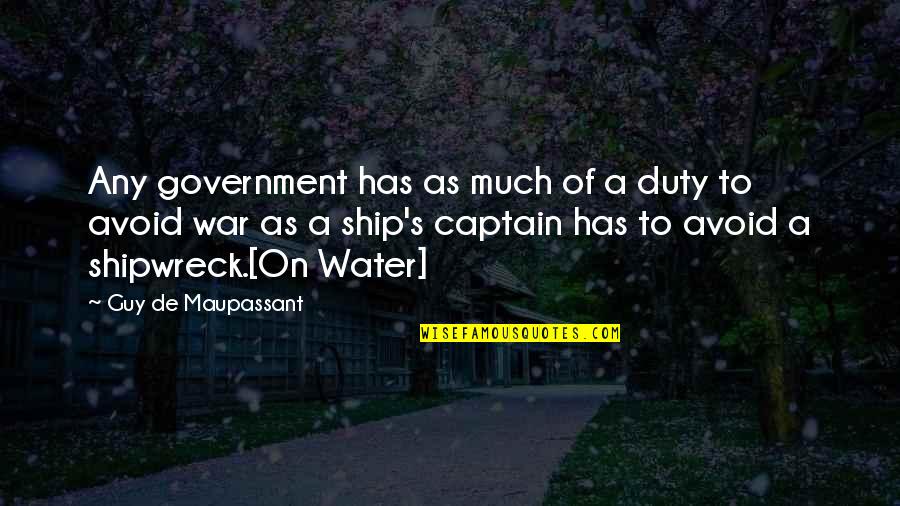 Any government has as much of a duty to avoid war as a ship's captain has to avoid a shipwreck.
[On Water] —
Guy De Maupassant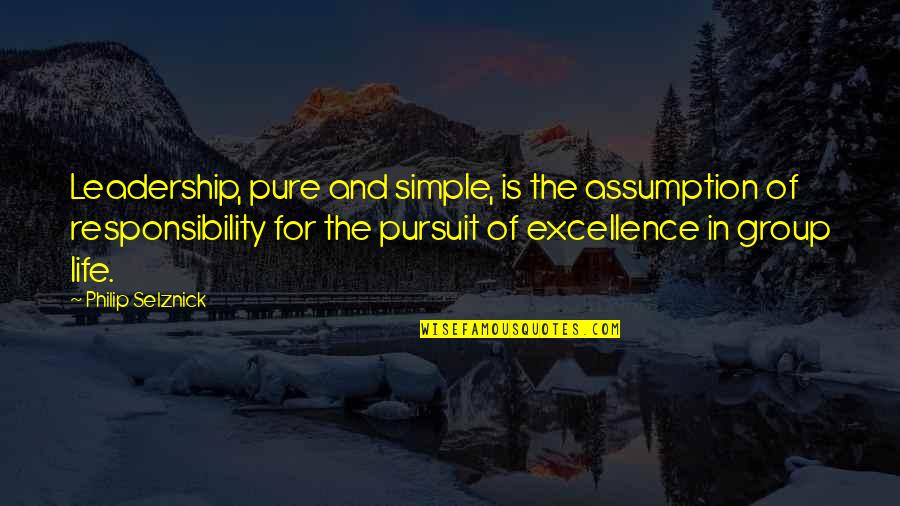 Leadership, pure and simple, is the assumption of responsibility for the pursuit of excellence in group life. —
Philip Selznick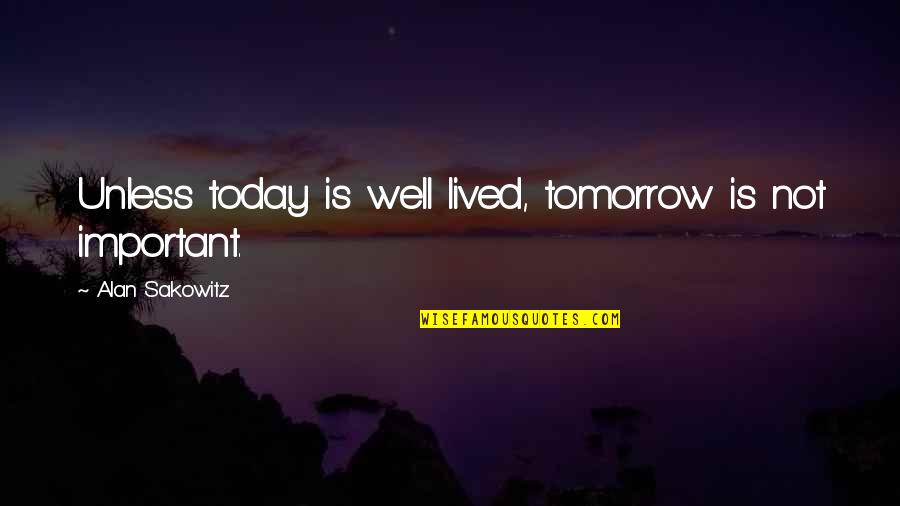 Unless today is well lived, tomorrow is not important. —
Alan Sakowitz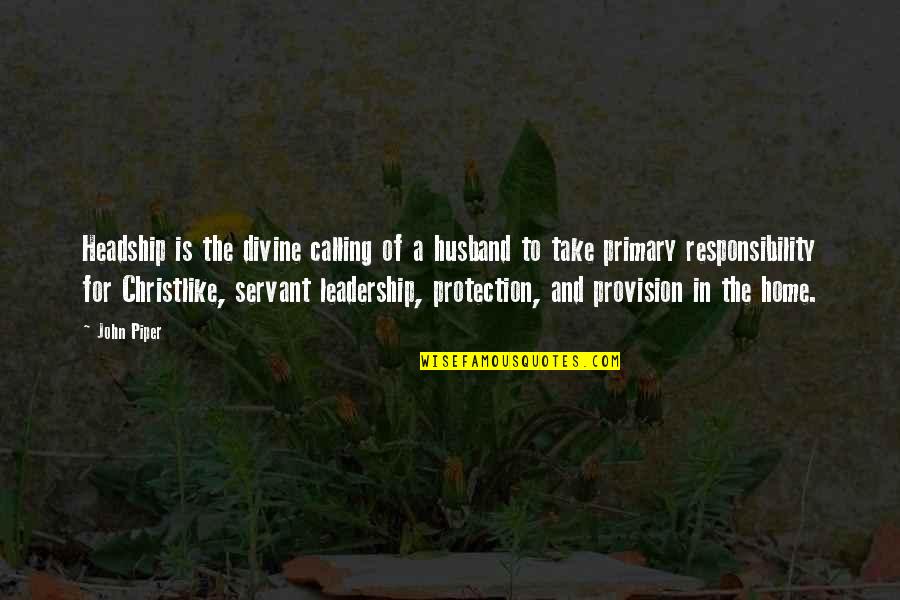 Headship is the divine calling of a husband to take primary responsibility for Christlike, servant leadership, protection, and provision in the home. —
John Piper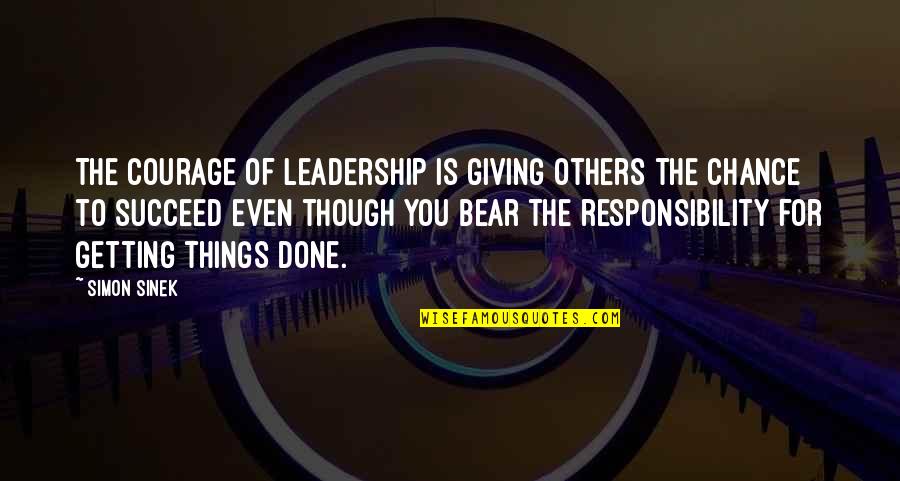 The courage of leadership is giving others the chance to succeed even though you bear the responsibility for getting things done. —
Simon Sinek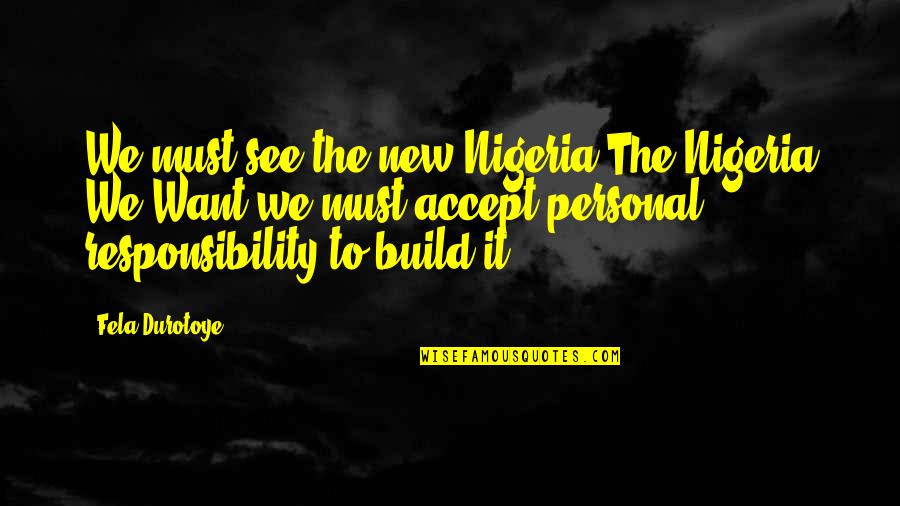 We must see the new Nigeria The Nigeria We Want we must accept personal responsibility to build it —
Fela Durotoye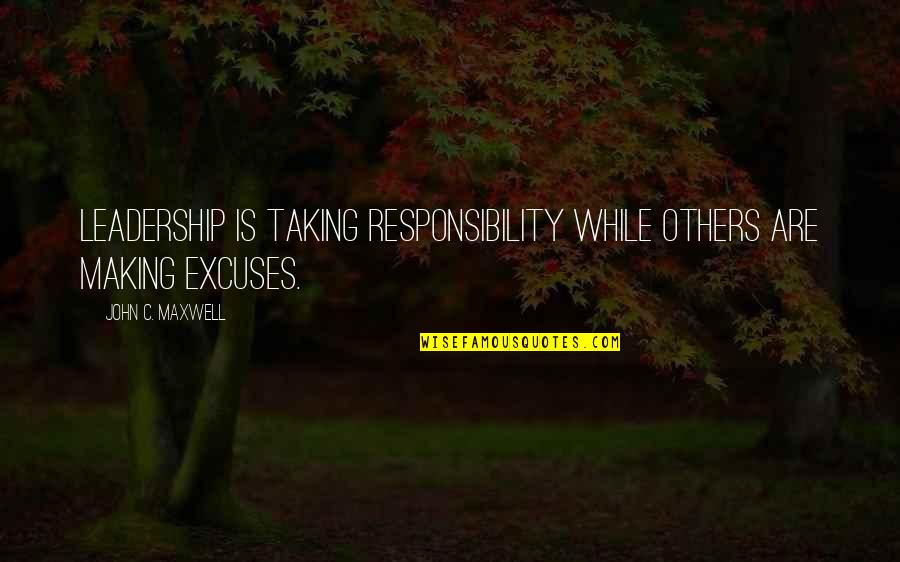 Leadership is taking responsibility while others are making excuses. —
John C. Maxwell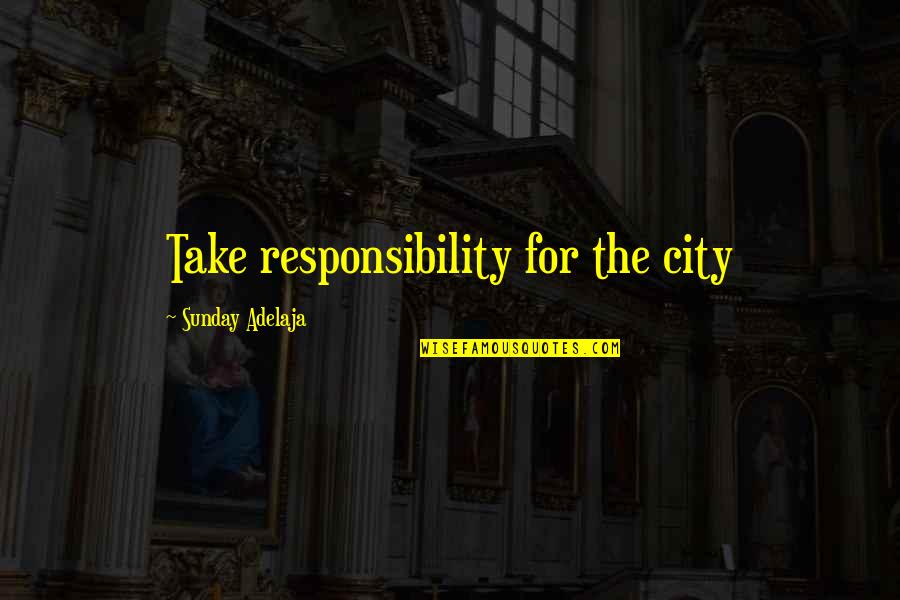 Take responsibility for the city —
Sunday Adelaja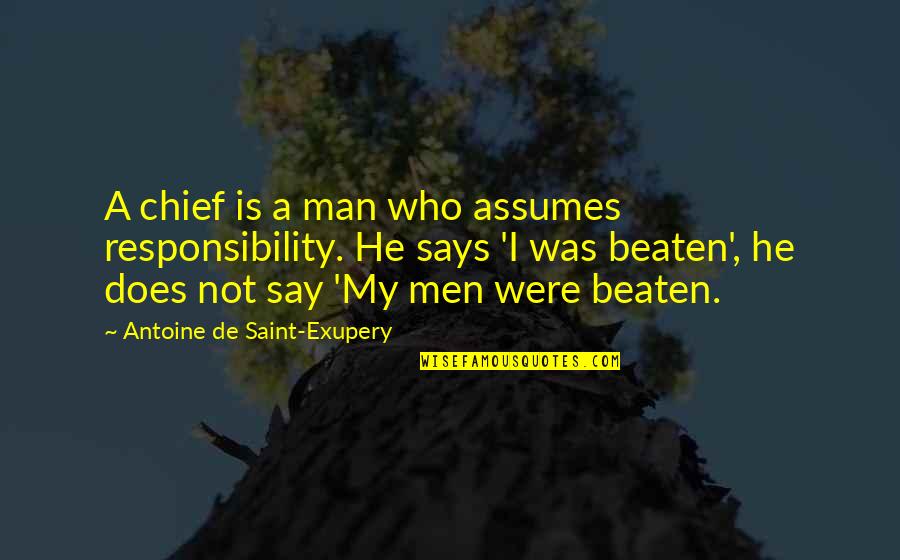 A chief is a man who assumes responsibility. He says 'I was beaten', he does not say 'My men were beaten. —
Antoine De Saint-Exupery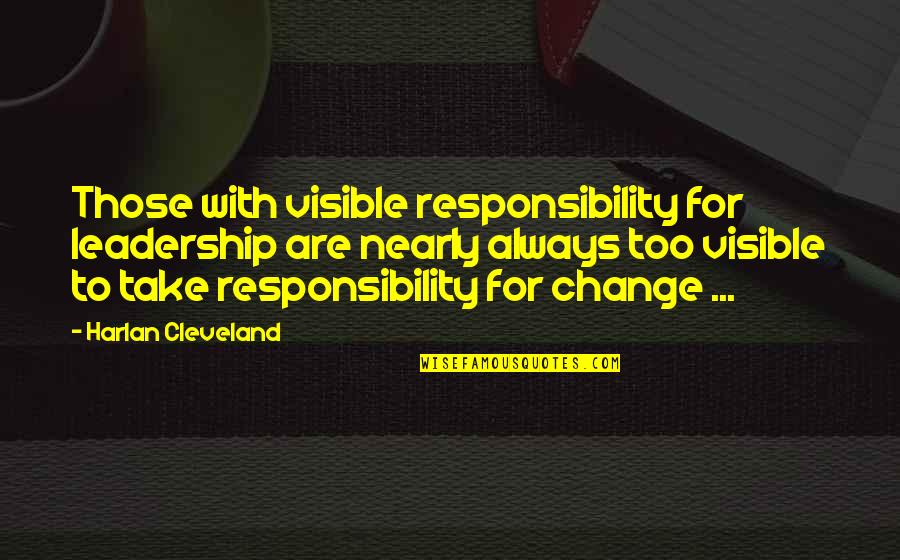 Those with visible responsibility for leadership are nearly always too visible to take responsibility for change ... —
Harlan Cleveland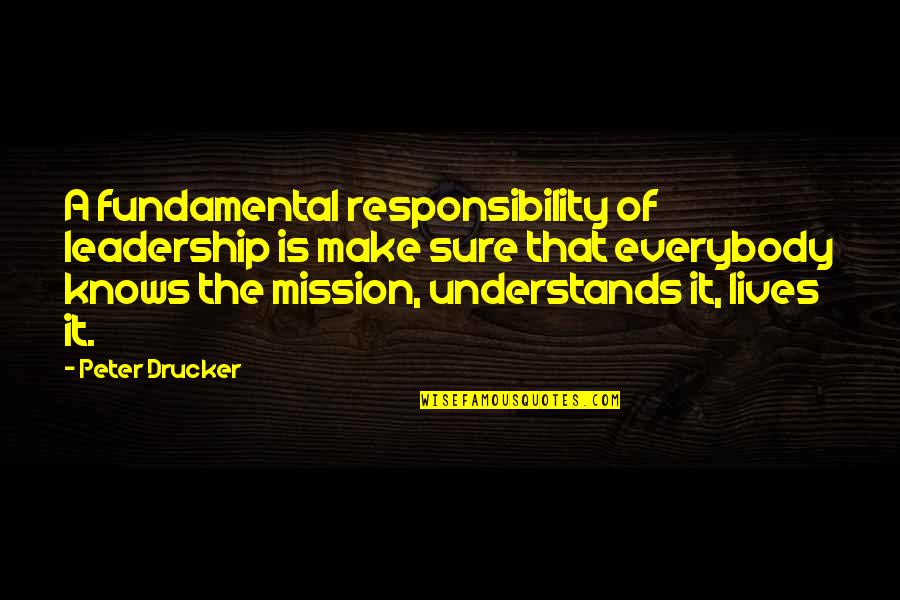 A fundamental
responsibility of leadership
is make sure that everybody knows the mission, understands it, lives it. —
Peter Drucker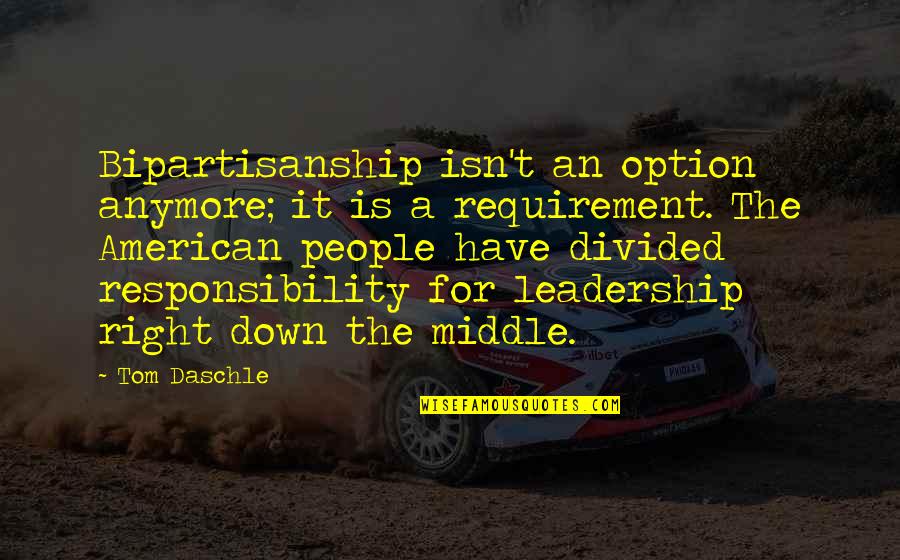 Bipartisanship isn't an option anymore; it is a requirement. The American people have divided responsibility for leadership right down the middle. —
Tom Daschle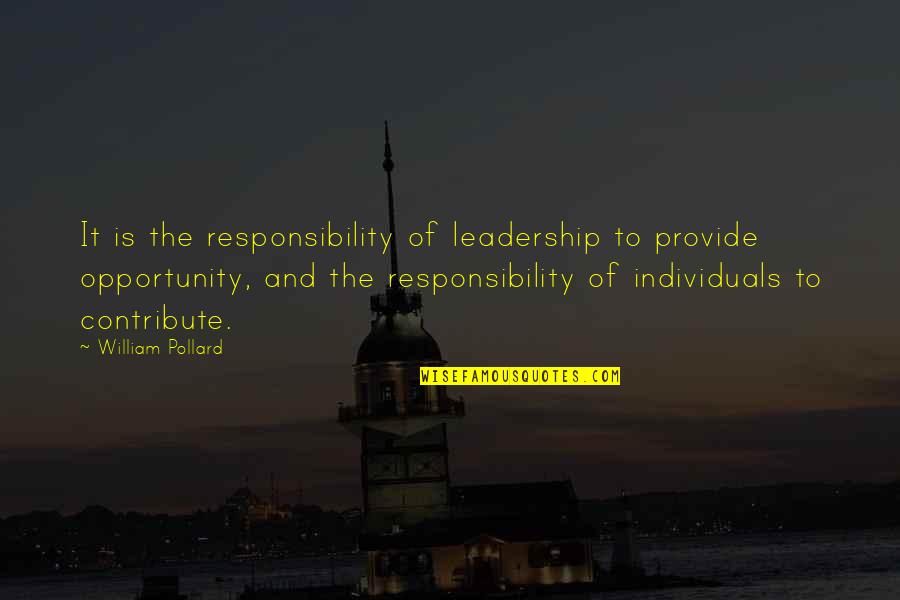 It is the
responsibility of leadership
to provide opportunity, and the responsibility of individuals to contribute. —
William Pollard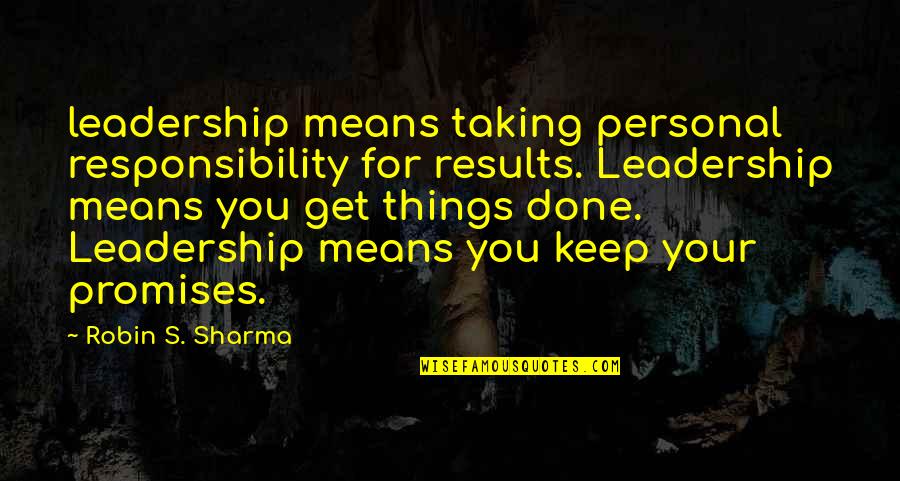 leadership means taking personal responsibility for results. Leadership means you get things done. Leadership means you keep your promises. —
Robin S. Sharma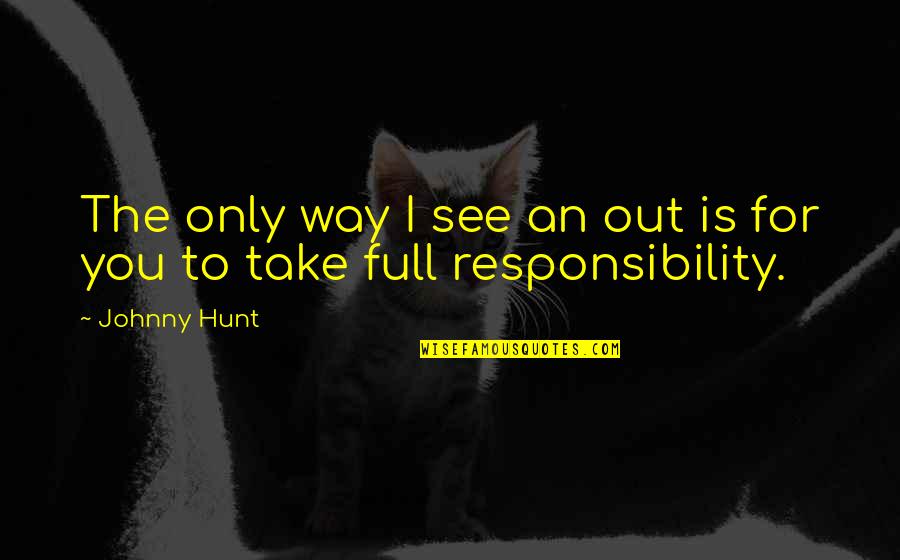 The only way I see an out is for you to take full responsibility. —
Johnny Hunt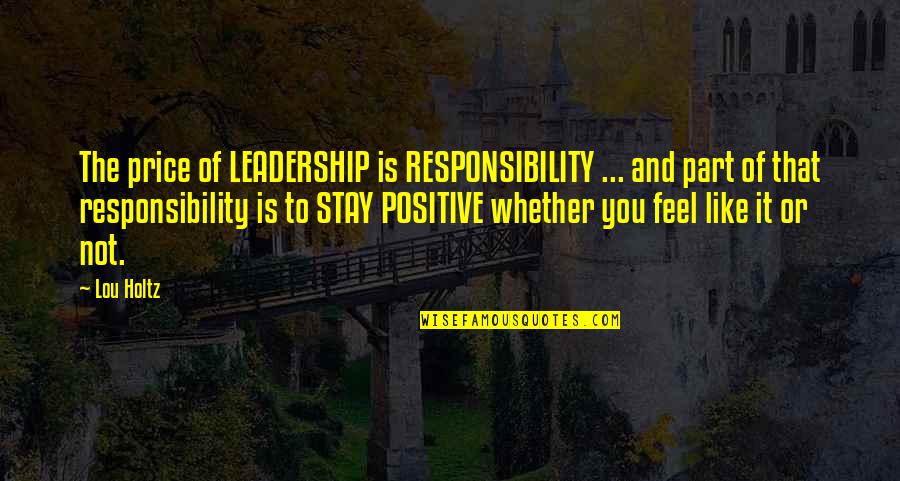 The price of LEADERSHIP is RESPONSIBILITY ... and part of that responsibility is to STAY POSITIVE whether you feel like it or not. —
Lou Holtz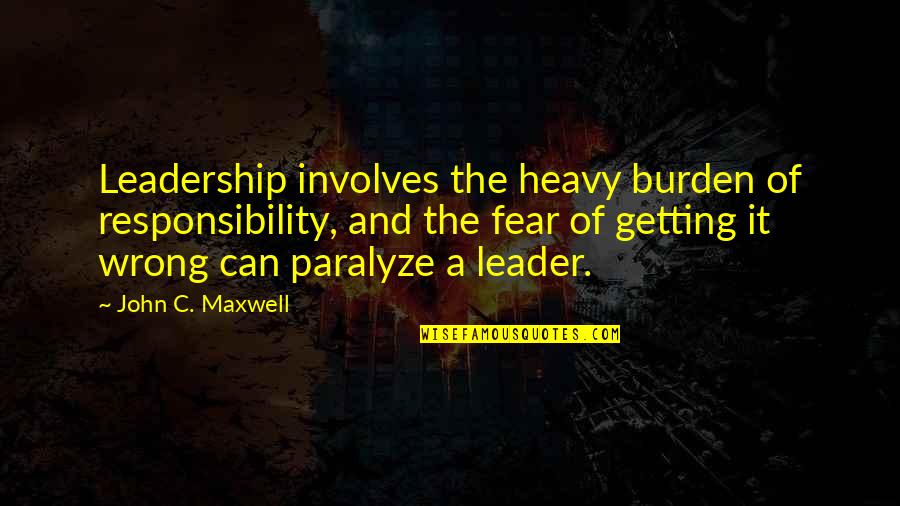 Leadership involves the heavy burden of responsibility, and the fear of getting it wrong can paralyze a leader. —
John C. Maxwell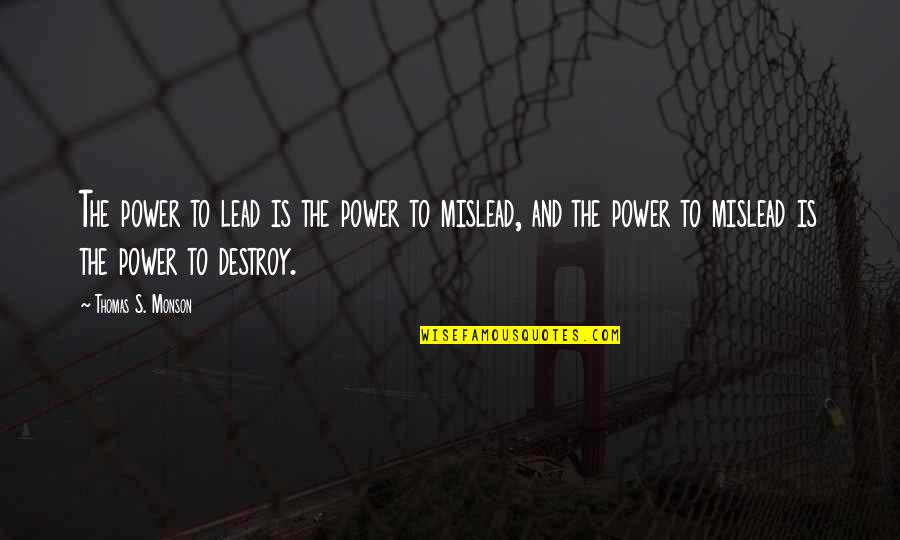 The power to lead is the power to mislead, and the power to mislead is the power to destroy. —
Thomas S. Monson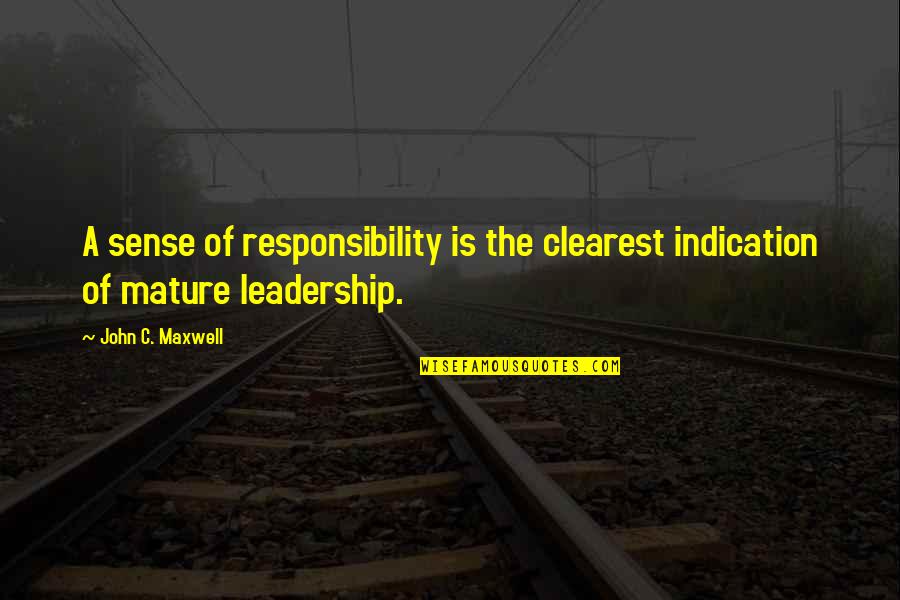 A sense of responsibility is the clearest indication of mature leadership. —
John C. Maxwell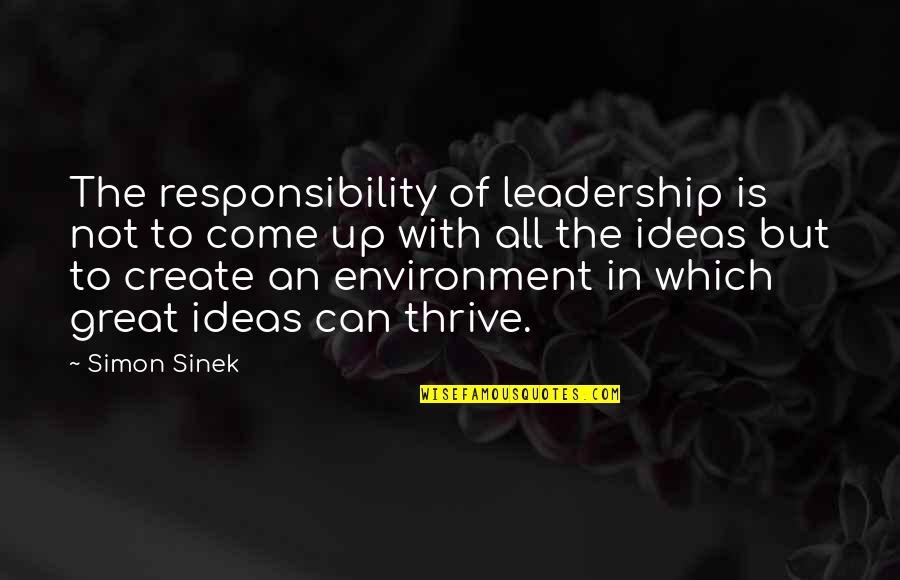 The
responsibility of leadership
is not to come up with all the ideas but to create an environment in which great ideas can thrive. —
Simon Sinek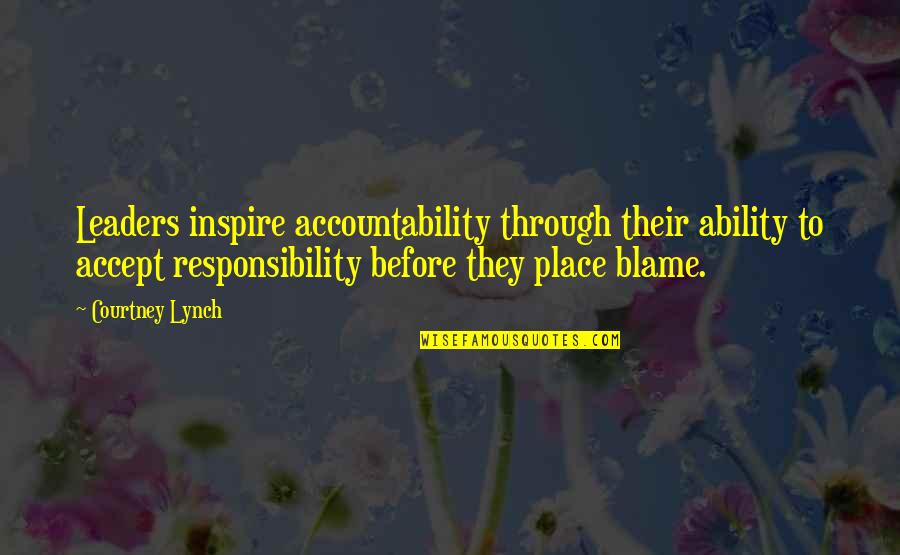 Leaders inspire accountability through their ability to accept responsibility before they place blame. —
Courtney Lynch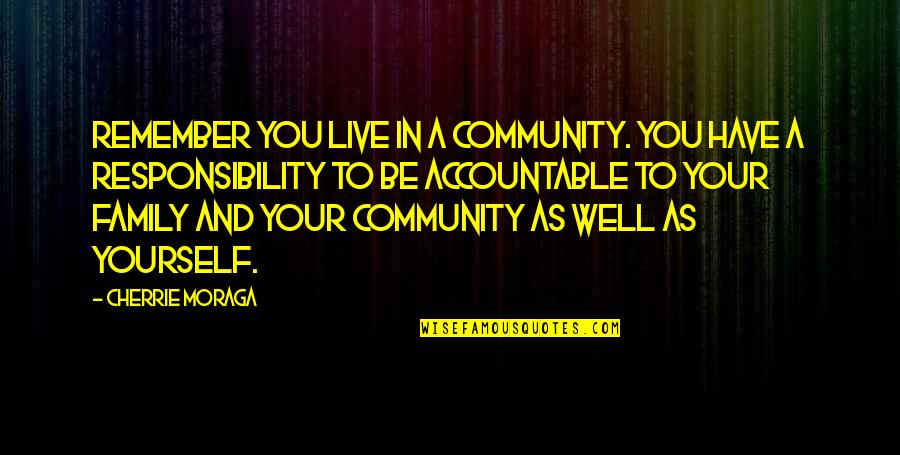 Remember you live in a community. You have a responsibility to be accountable to your family and your community as well as yourself. —
Cherrie Moraga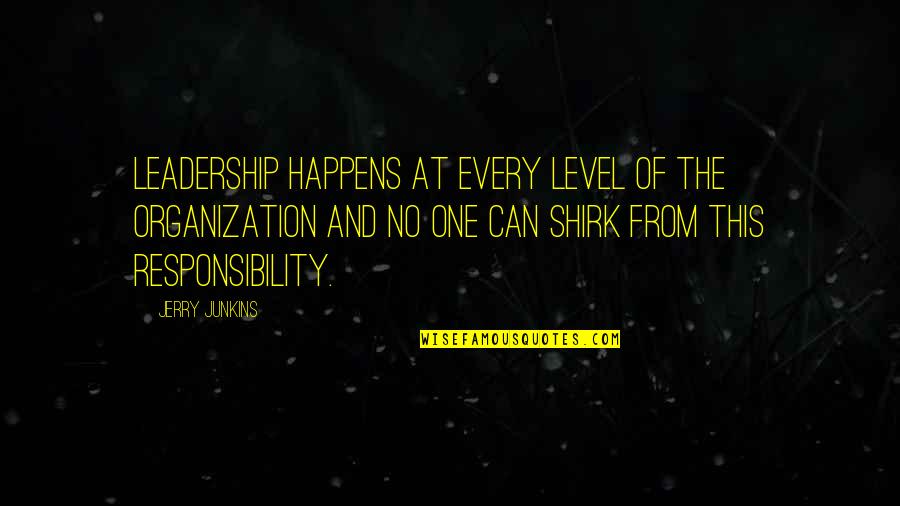 Leadership happens at every level of the organization and no one can shirk from this responsibility. —
Jerry Junkins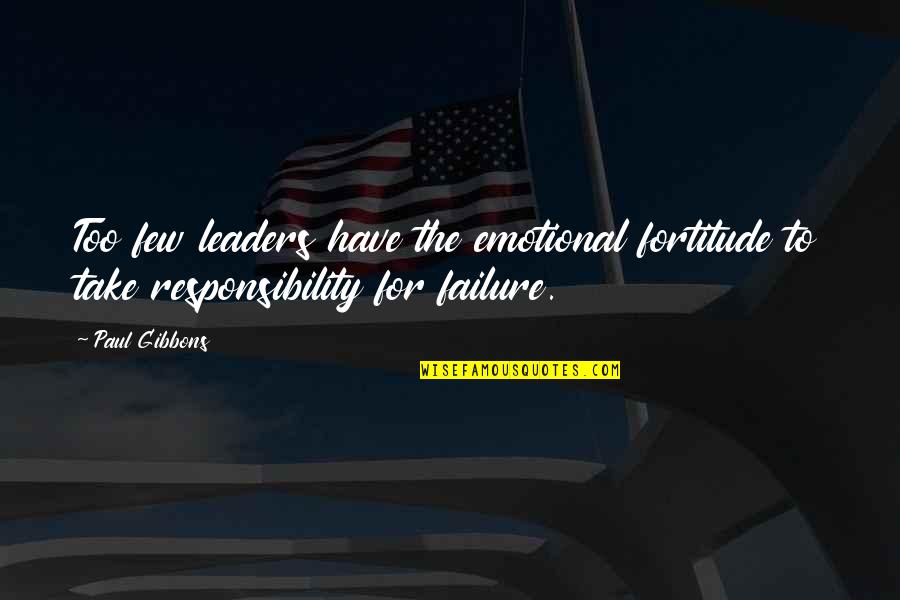 Too few leaders have the emotional fortitude to take responsibility for failure. —
Paul Gibbons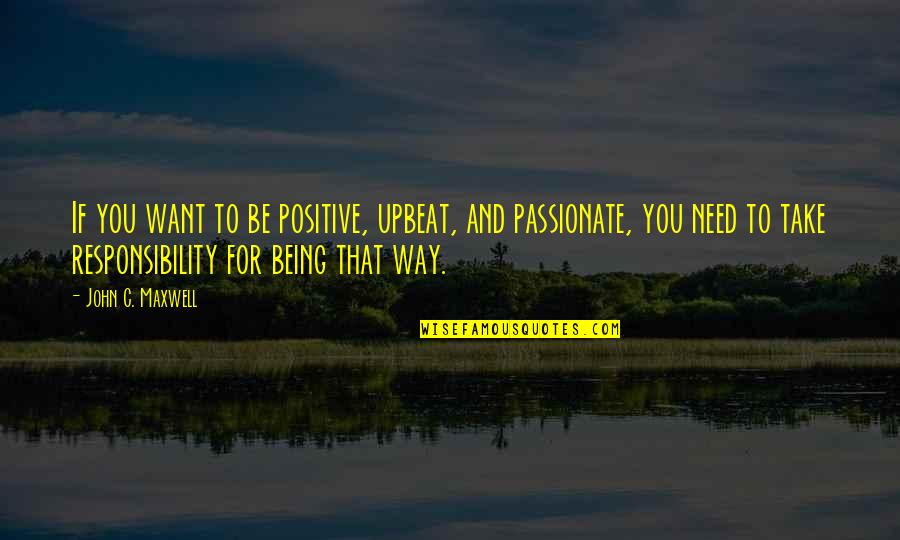 If you want to be positive, upbeat, and passionate, you need to take responsibility for being that way. —
John C. Maxwell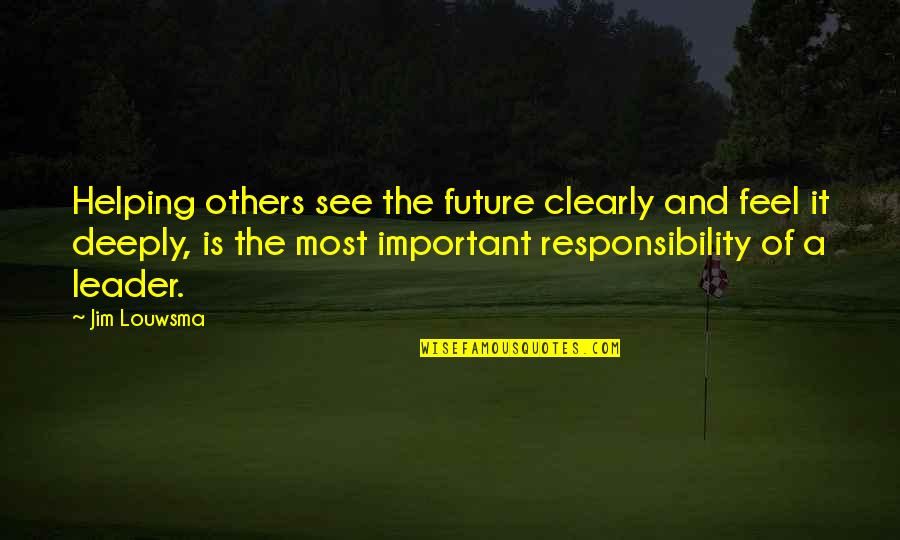 Helping others see the future clearly and feel it deeply, is the most important responsibility of a leader. —
Jim Louwsma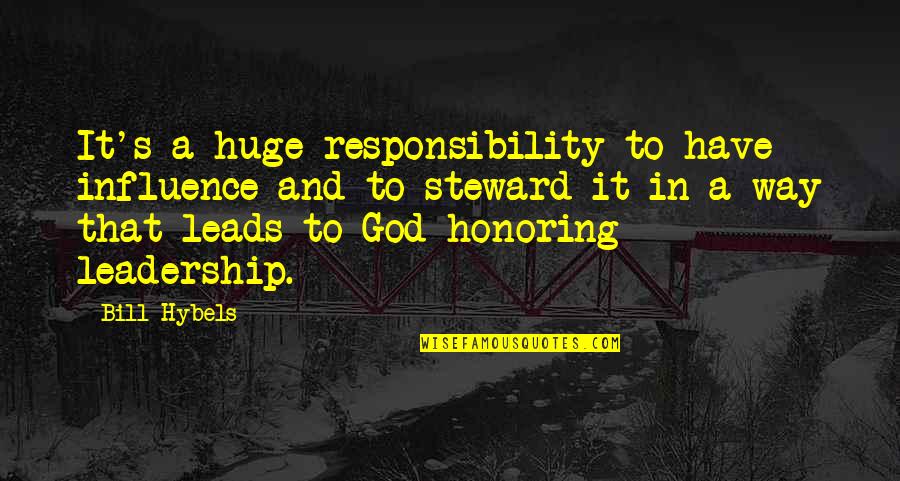 It's a huge responsibility to have influence and to steward it in a way that leads to God-honoring leadership. —
Bill Hybels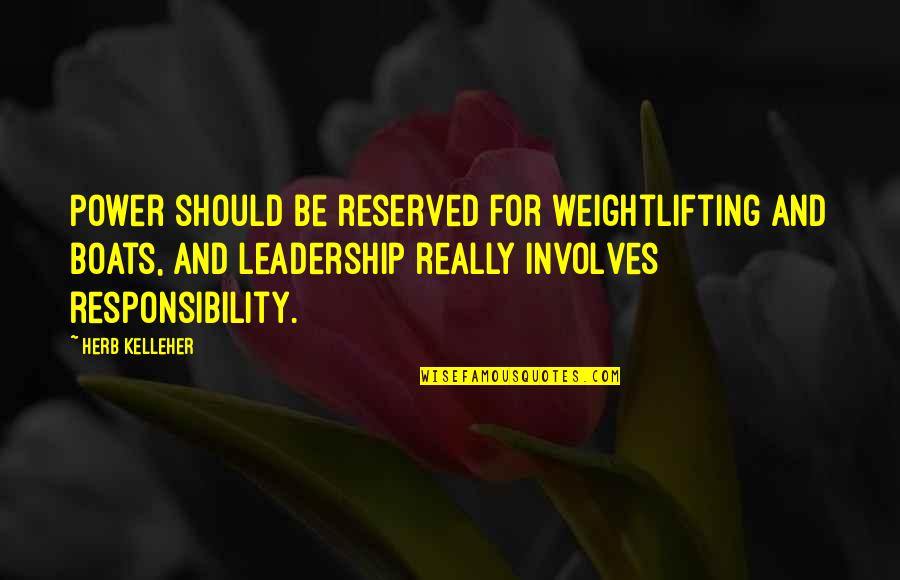 Power should be reserved for weightlifting and boats, and leadership really involves responsibility. —
Herb Kelleher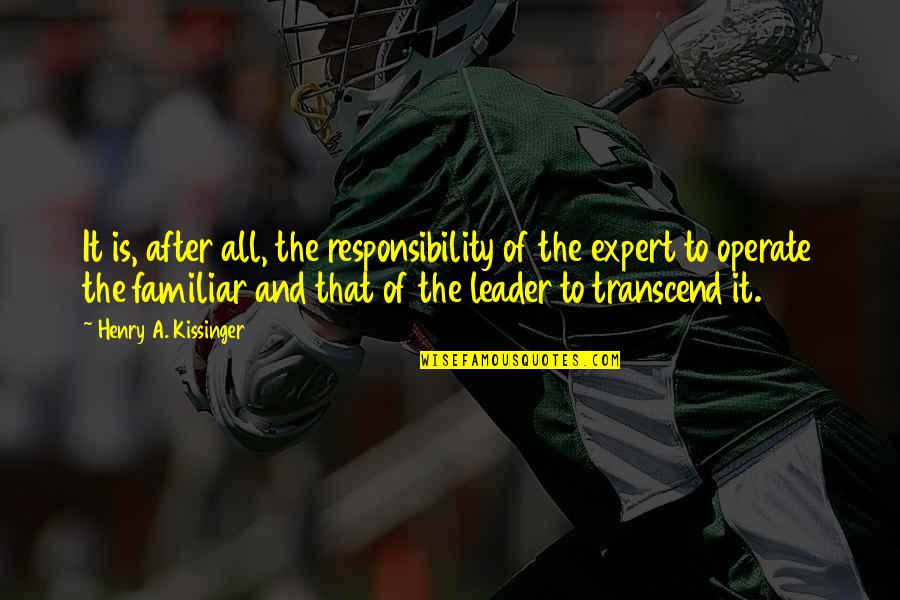 It is, after all, the responsibility of the expert to operate the familiar and that of the leader to transcend it. —
Henry A. Kissinger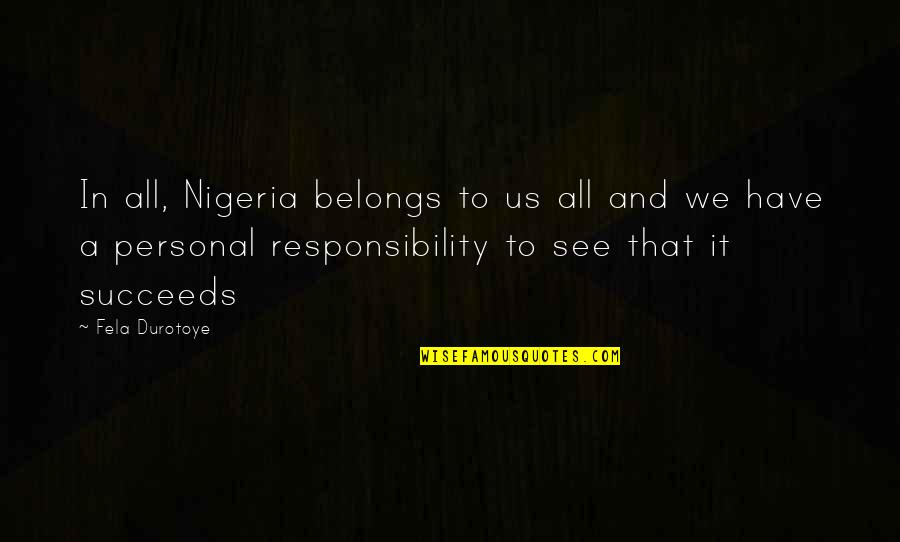 In all, Nigeria belongs to us all and we have a personal responsibility to see that it succeeds —
Fela Durotoye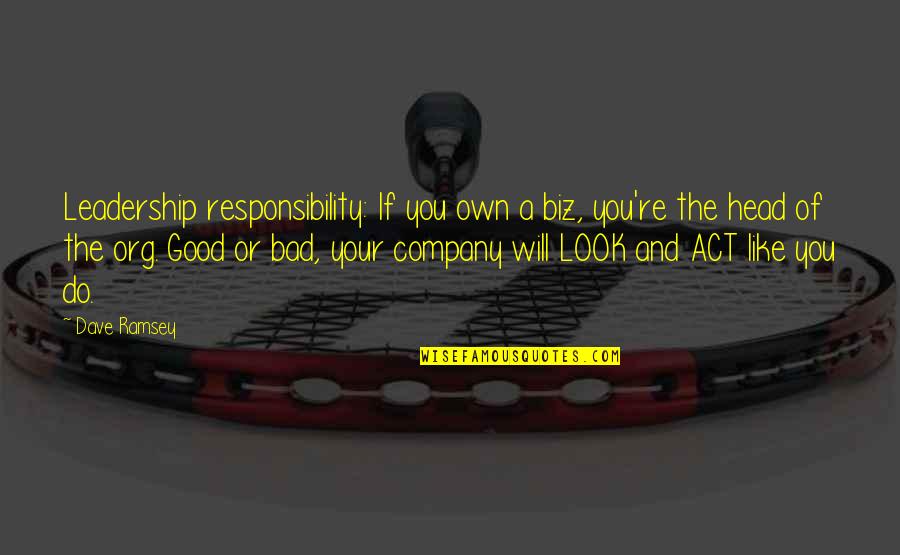 Leadership responsibility: If you own a biz, you're the head of the org. Good or bad, your company will LOOK and ACT like you do. —
Dave Ramsey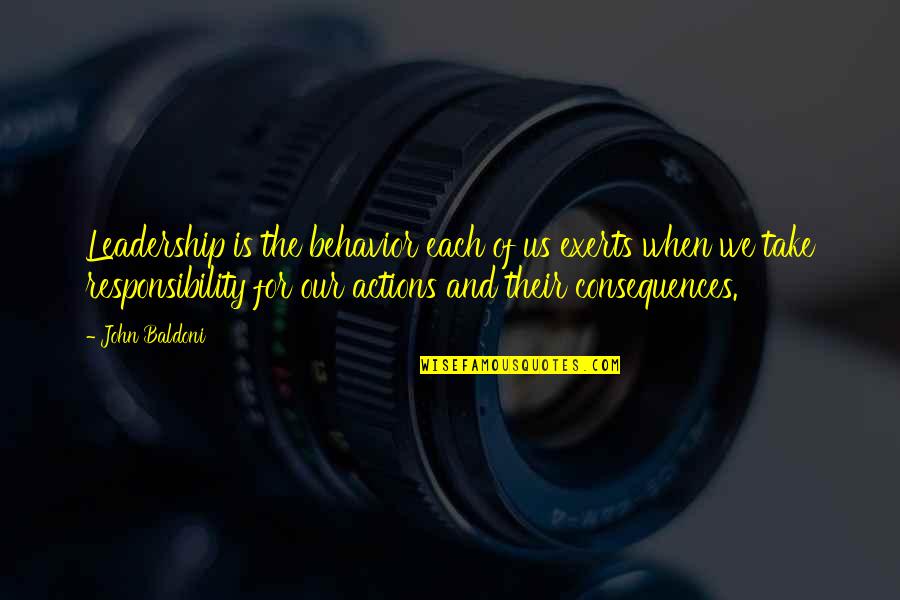 Leadership is the behavior each of us exerts when we take responsibility for our actions and their consequences. —
John Baldoni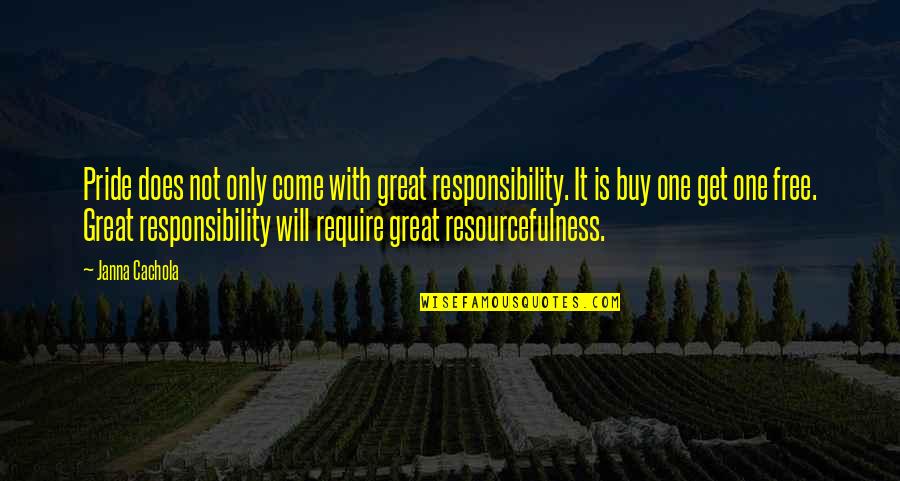 Pride does not only come with great responsibility. It is buy one get one free. Great responsibility will require great resourcefulness. —
Janna Cachola
I think the greater responsibility, in terms of morality, is where leadership begins. —
Norman Lear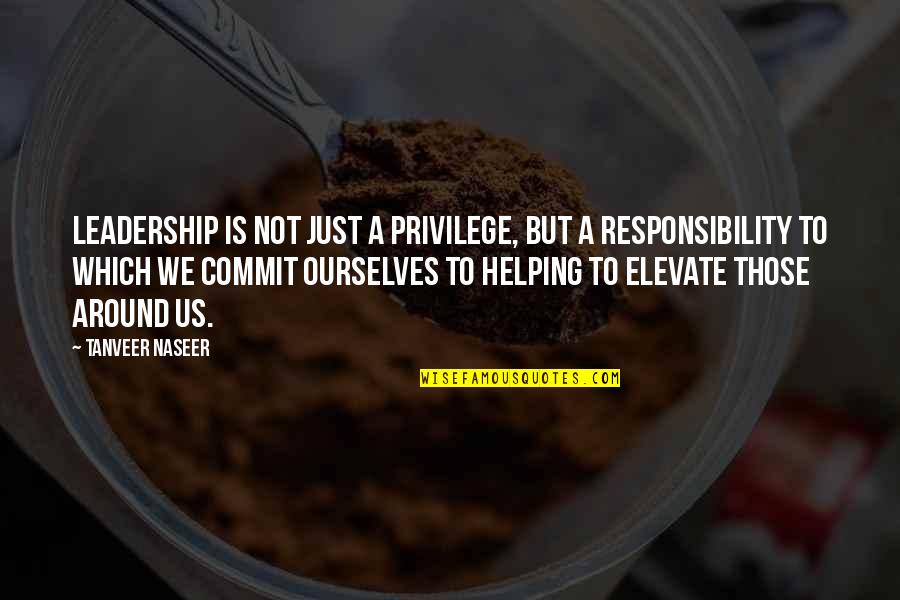 Leadership is not just a privilege, but a responsibility to which we commit ourselves to helping to elevate those around us. —
Tanveer Naseer