Responsibility Of Leadership Quotes
Collection of top 73 famous quotes about Responsibility Of Leadership
Responsibility Of Leadership Quotes & Sayings
Happy to read and share the best inspirational Responsibility Of Leadership quotes, sayings and quotations on Wise Famous Quotes.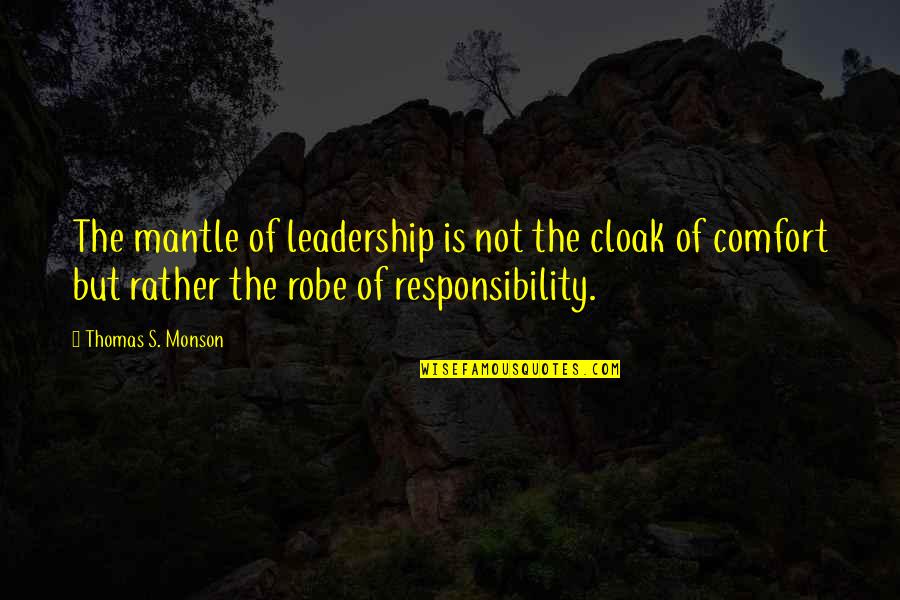 The mantle of leadership is not the cloak of comfort but rather the robe of responsibility.
—
Thomas S. Monson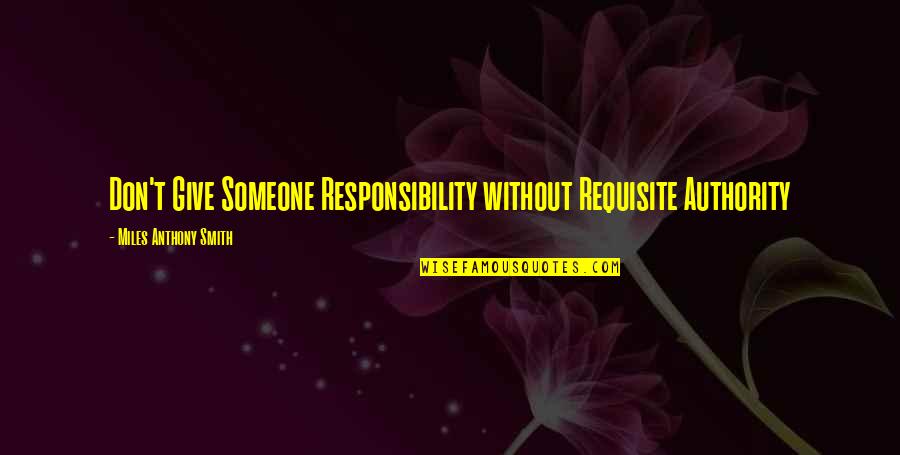 Don't Give Someone Responsibility without Requisite Authority
—
Miles Anthony Smith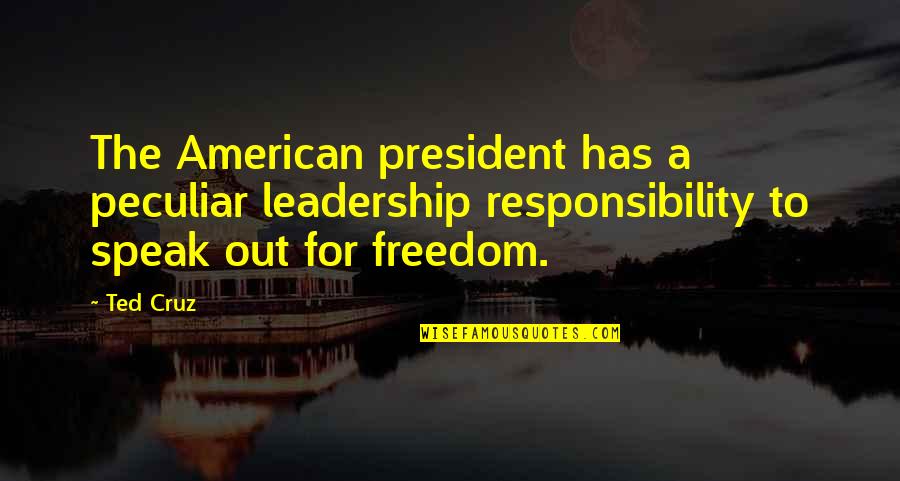 The American president has a peculiar leadership responsibility to speak out for freedom.
—
Ted Cruz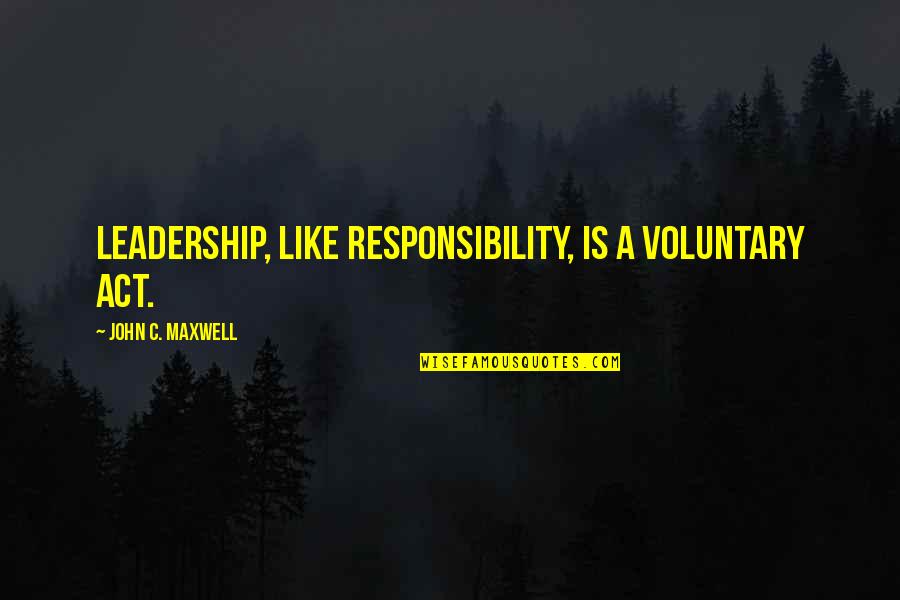 Leadership, like responsibility, is a voluntary act.
—
John C. Maxwell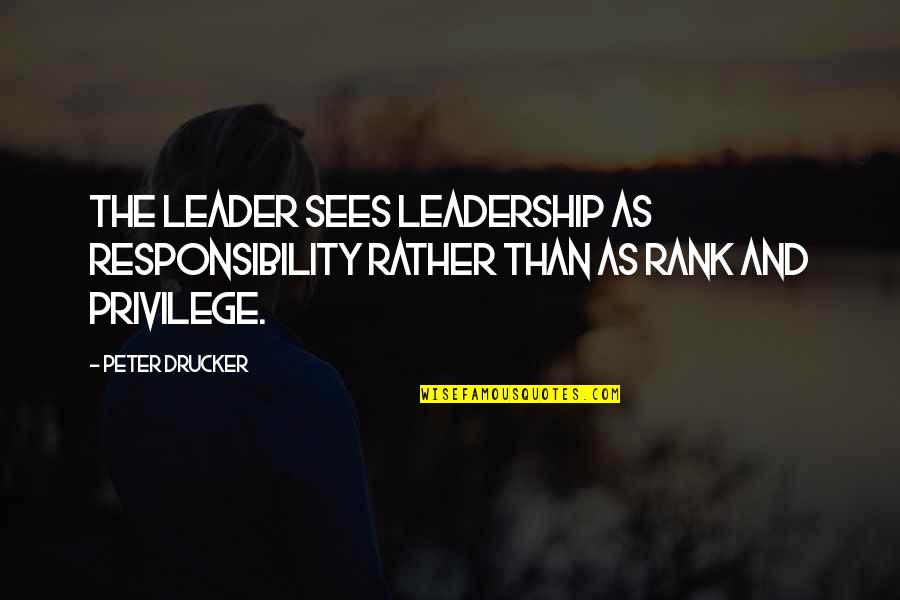 The leader sees leadership as responsibility rather than as rank and privilege.
—
Peter Drucker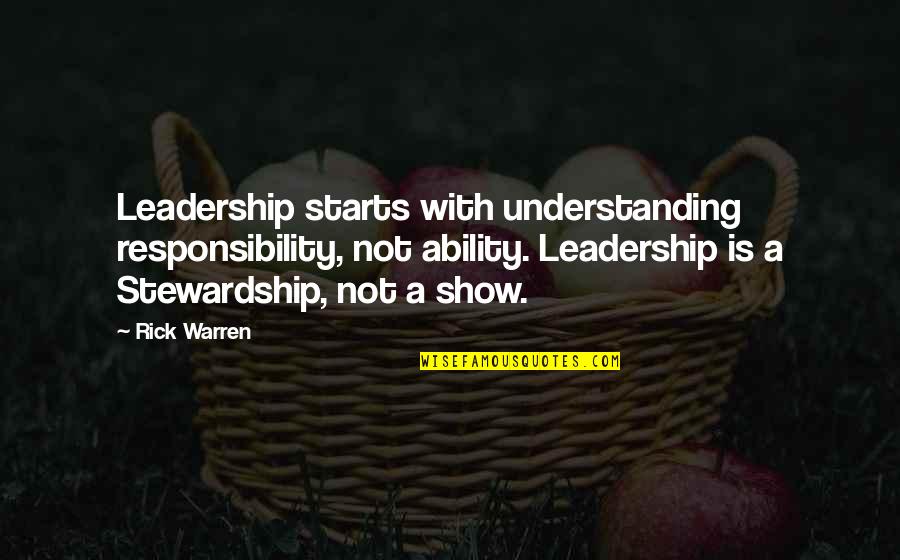 Leadership starts with understanding responsibility, not ability. Leadership is a Stewardship, not a show.
—
Rick Warren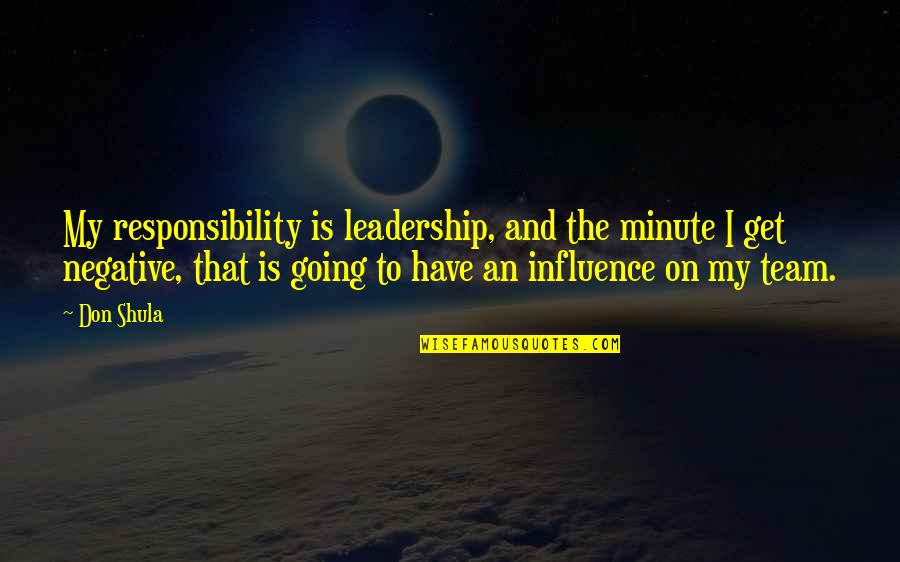 My responsibility is leadership, and the minute I get negative, that is going to have an influence on my team.
—
Don Shula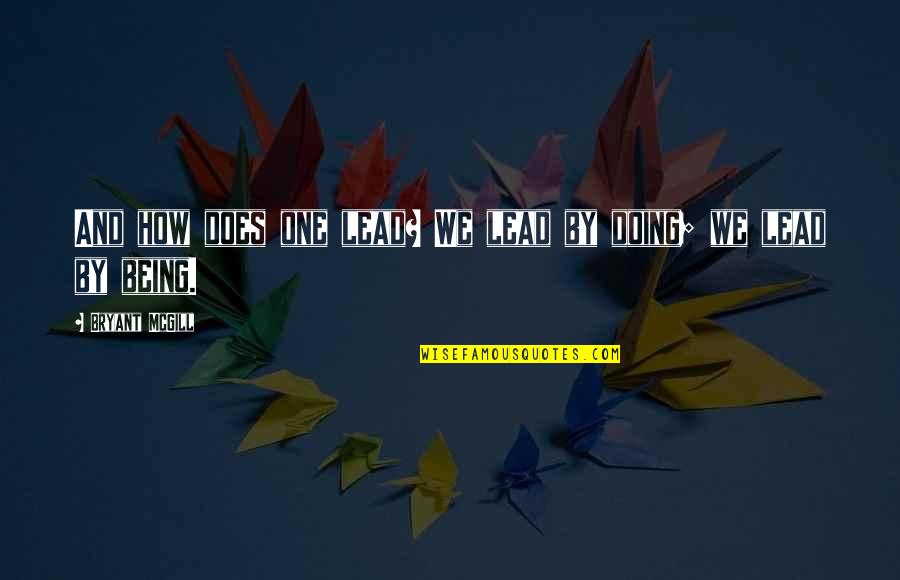 And how does one lead? We lead by doing; we lead by being.
—
Bryant McGill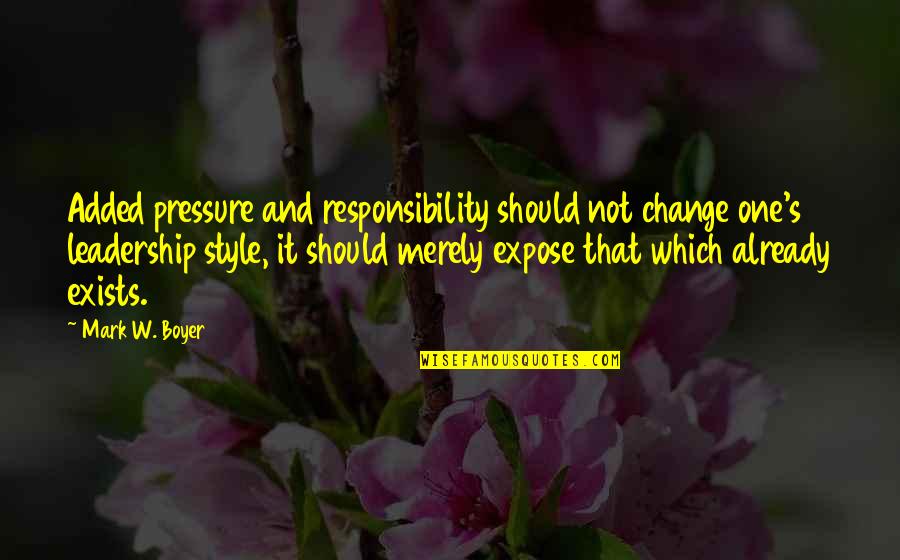 Added pressure and responsibility should not change one's leadership style, it should merely expose that which already exists.
—
Mark W. Boyer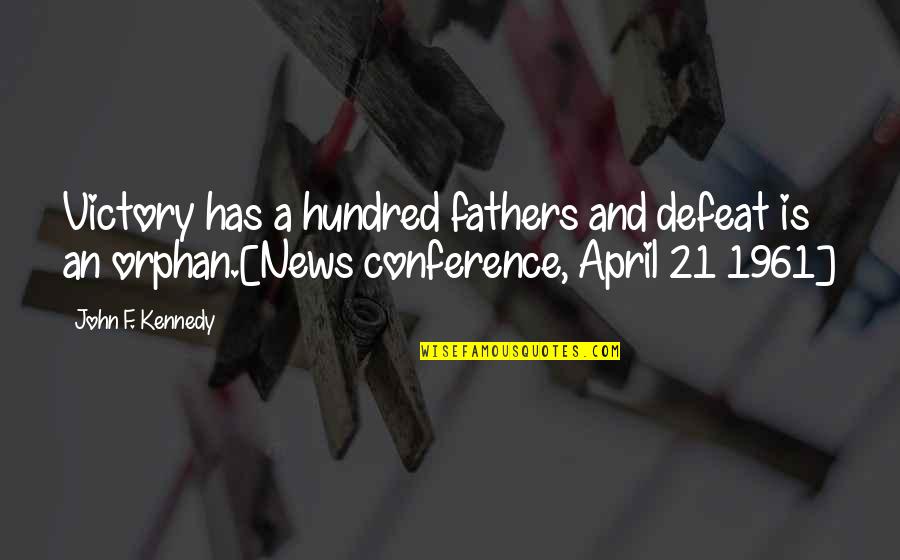 Victory has a hundred fathers and defeat is an orphan.
[News conference, April 21 1961]
—
John F. Kennedy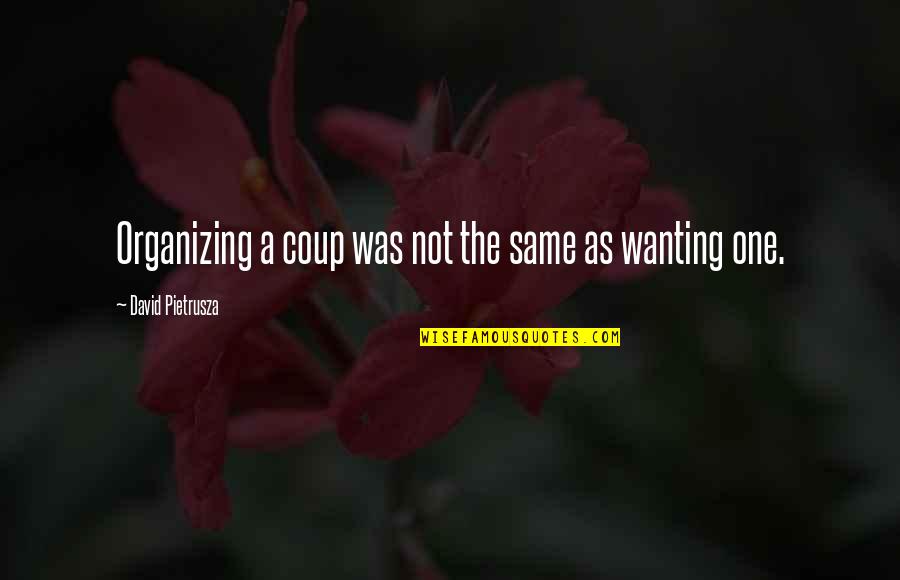 Organizing a coup was not the same as wanting one.
—
David Pietrusza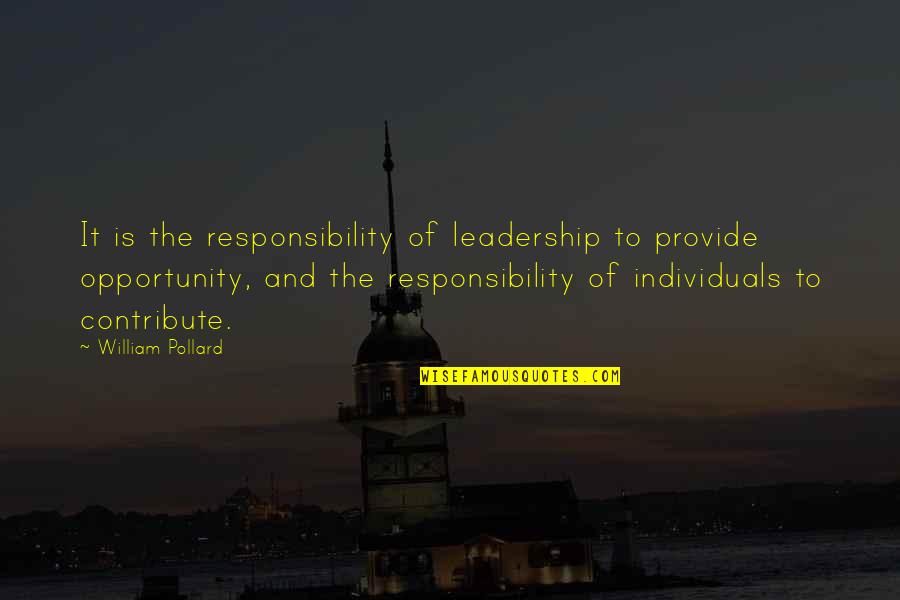 It is the
responsibility of leadership
to provide opportunity, and the responsibility of individuals to contribute. —
William Pollard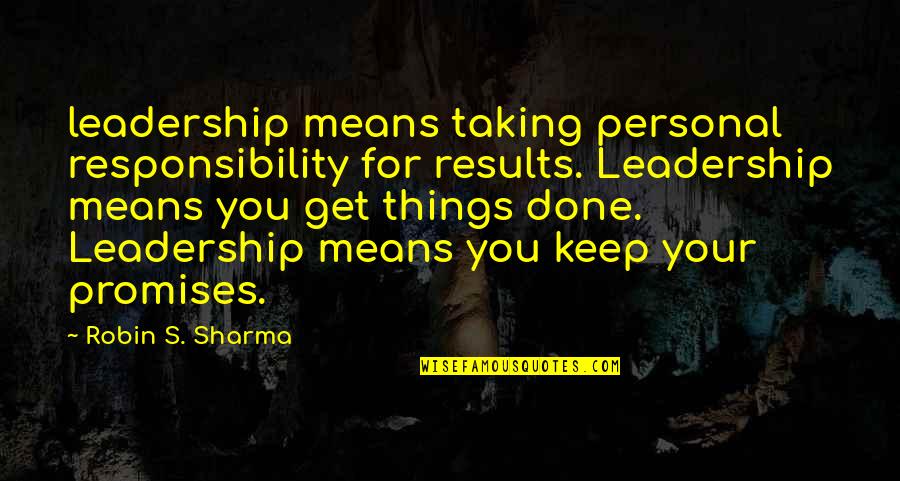 leadership means taking personal responsibility for results. Leadership means you get things done. Leadership means you keep your promises. —
Robin S. Sharma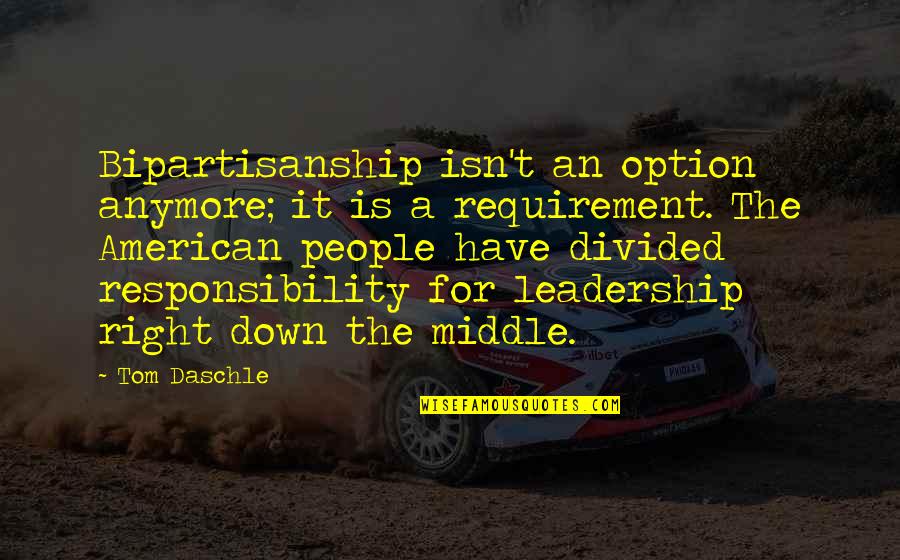 Bipartisanship isn't an option anymore; it is a requirement. The American people have divided responsibility for leadership right down the middle. —
Tom Daschle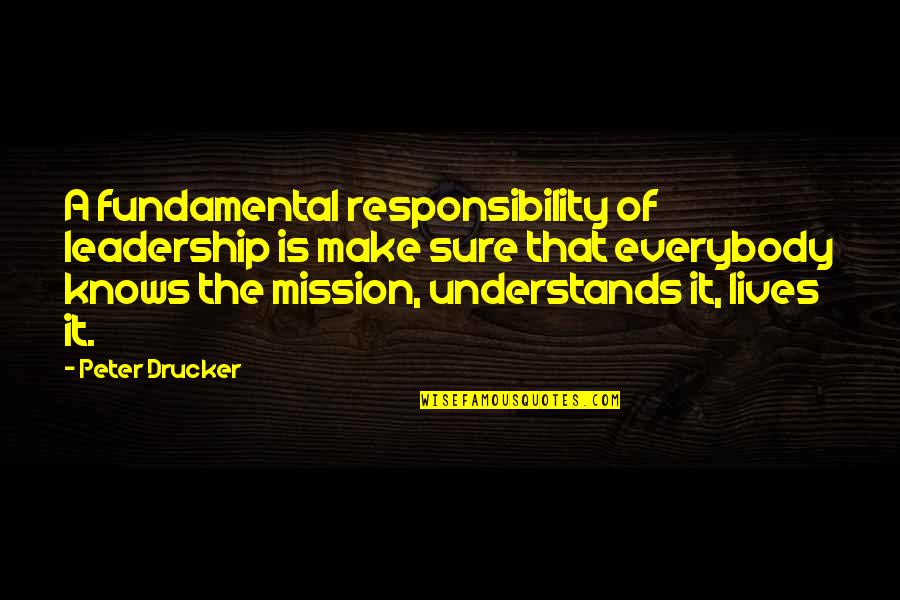 A fundamental
responsibility of leadership
is make sure that everybody knows the mission, understands it, lives it. —
Peter Drucker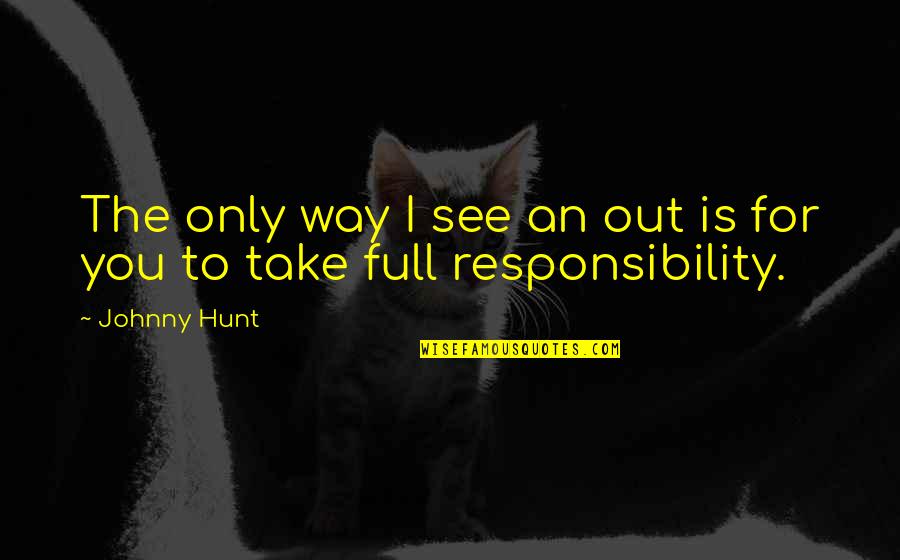 The only way I see an out is for you to take full responsibility. —
Johnny Hunt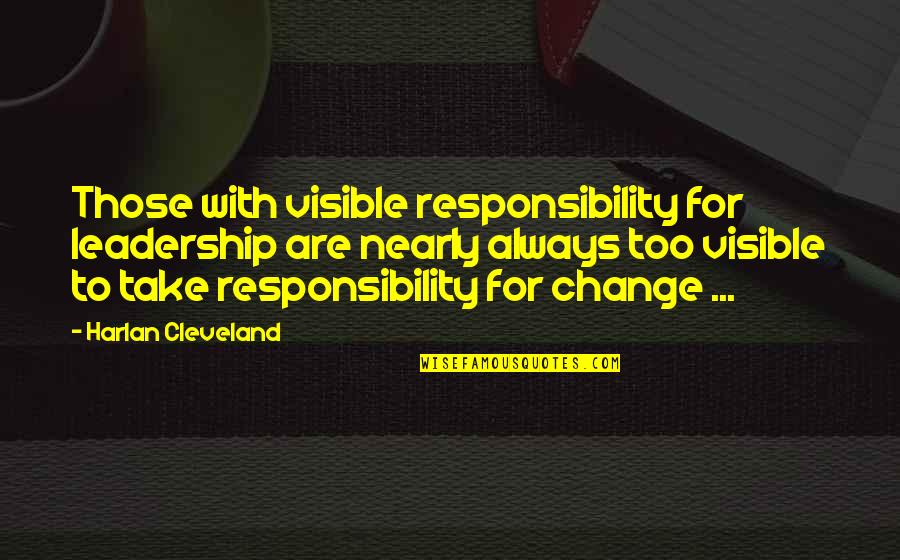 Those with visible responsibility for leadership are nearly always too visible to take responsibility for change ... —
Harlan Cleveland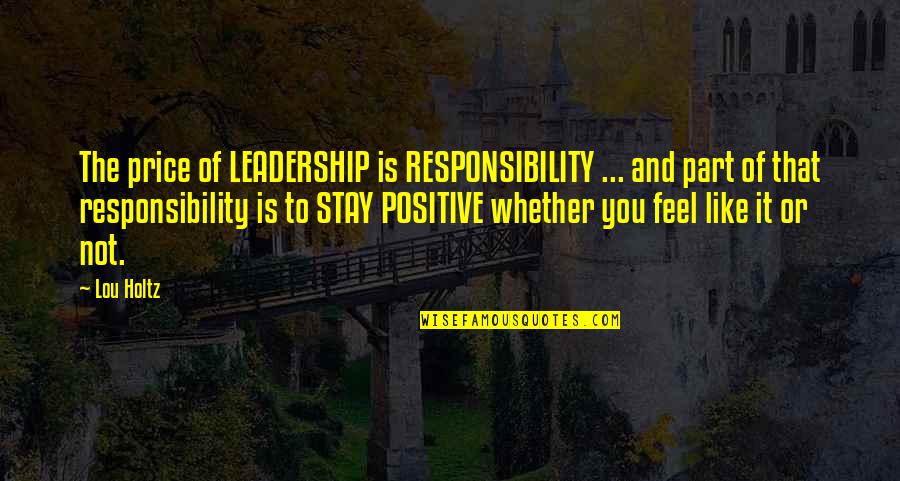 The price of LEADERSHIP is RESPONSIBILITY ... and part of that responsibility is to STAY POSITIVE whether you feel like it or not. —
Lou Holtz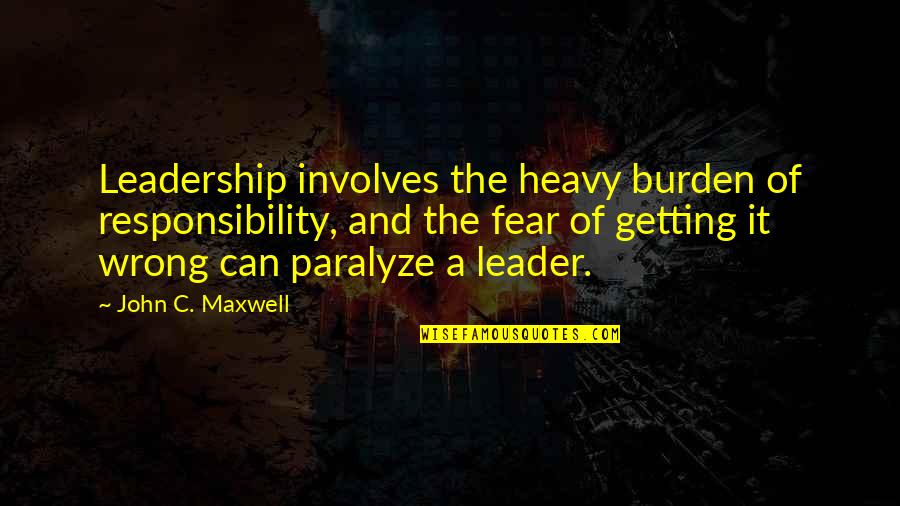 Leadership involves the heavy burden of responsibility, and the fear of getting it wrong can paralyze a leader. —
John C. Maxwell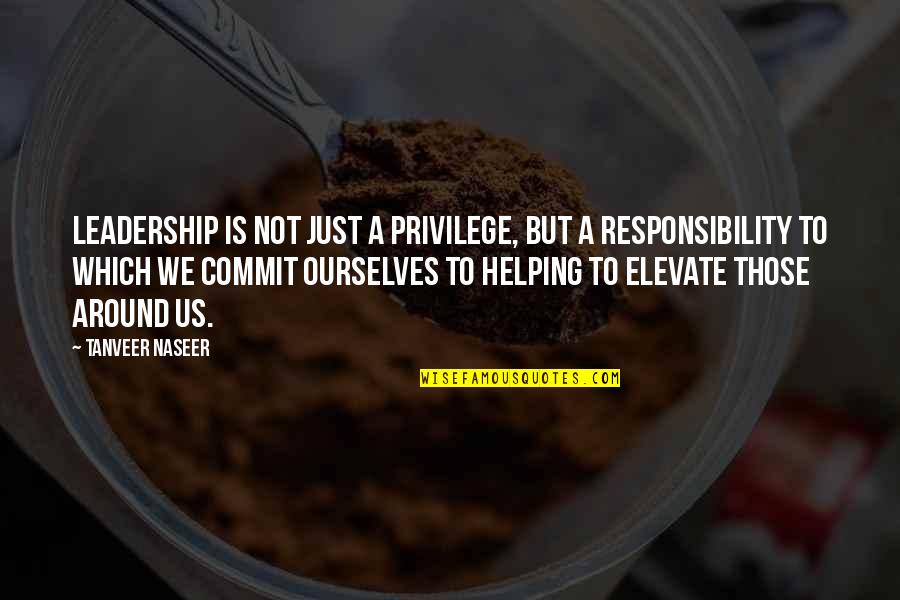 Leadership is not just a privilege, but a responsibility to which we commit ourselves to helping to elevate those around us. —
Tanveer Naseer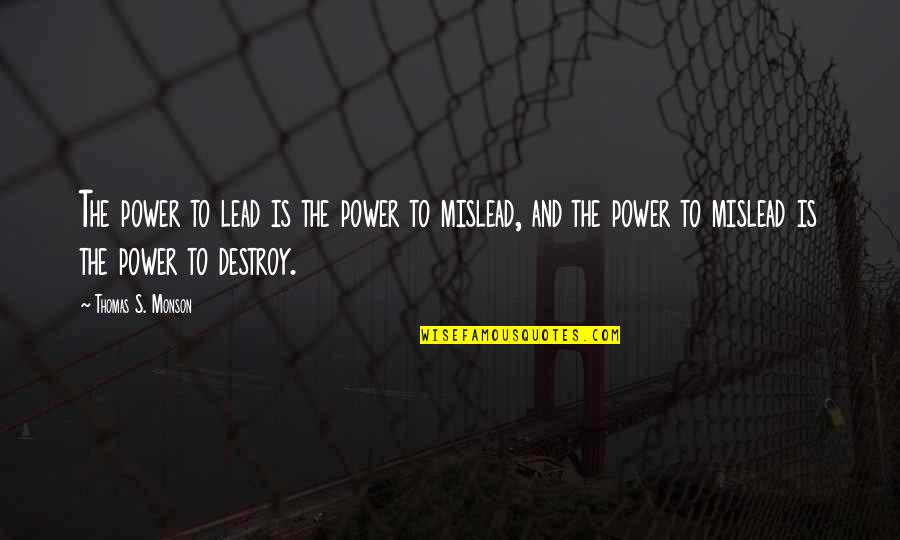 The power to lead is the power to mislead, and the power to mislead is the power to destroy. —
Thomas S. Monson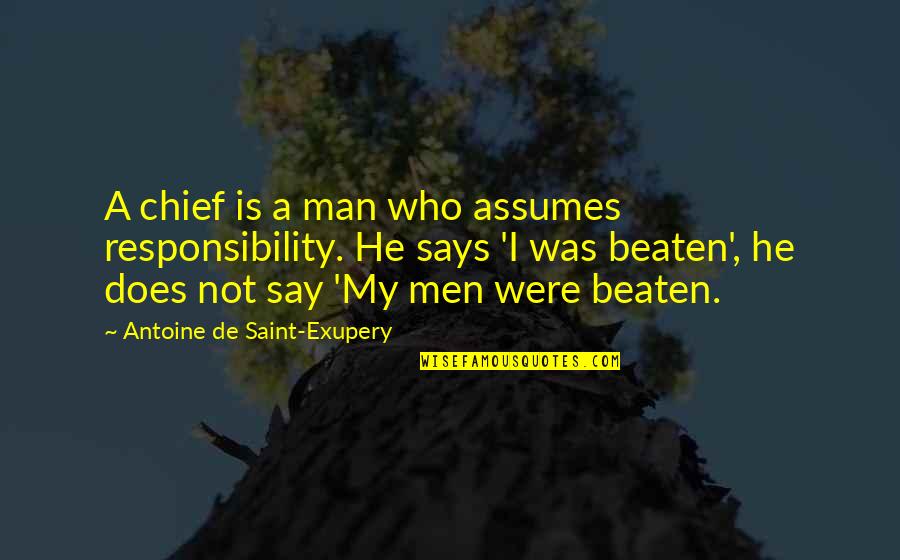 A chief is a man who assumes responsibility. He says 'I was beaten', he does not say 'My men were beaten. —
Antoine De Saint-Exupery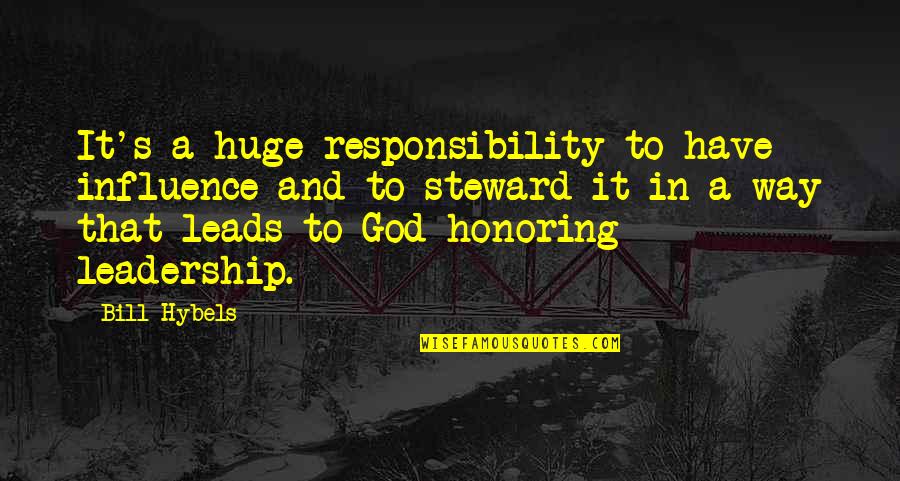 It's a huge responsibility to have influence and to steward it in a way that leads to God-honoring leadership. —
Bill Hybels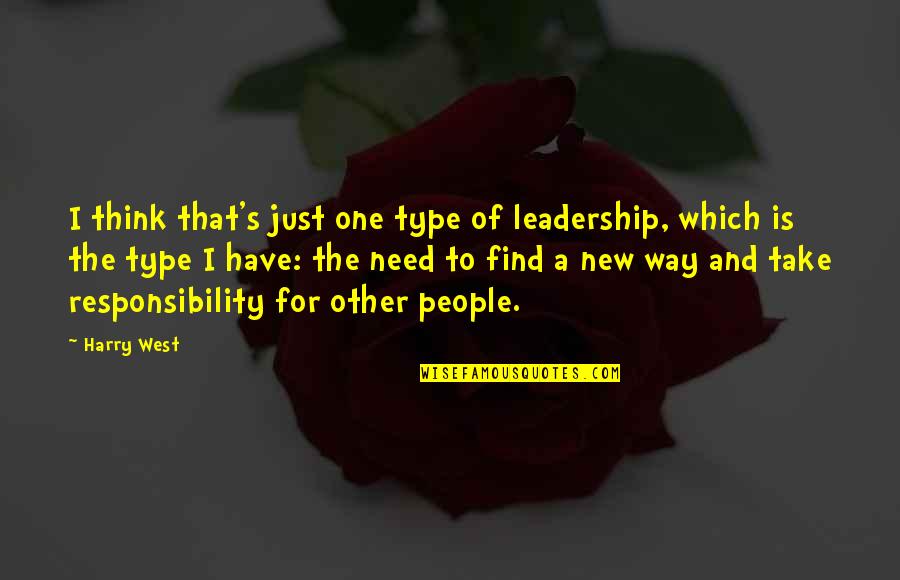 I think that's just one type of leadership, which is the type I have: the need to find a new way and take responsibility for other people. —
Harry West
I think the greater responsibility, in terms of morality, is where leadership begins. —
Norman Lear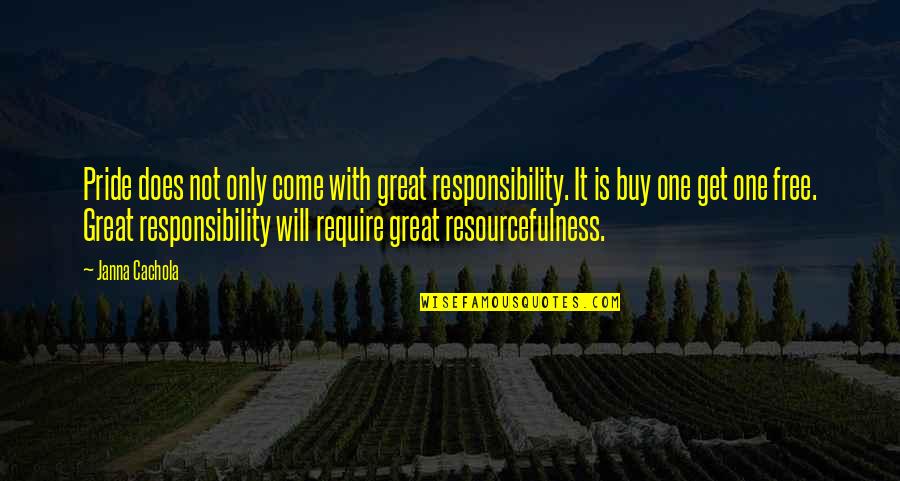 Pride does not only come with great responsibility. It is buy one get one free. Great responsibility will require great resourcefulness. —
Janna Cachola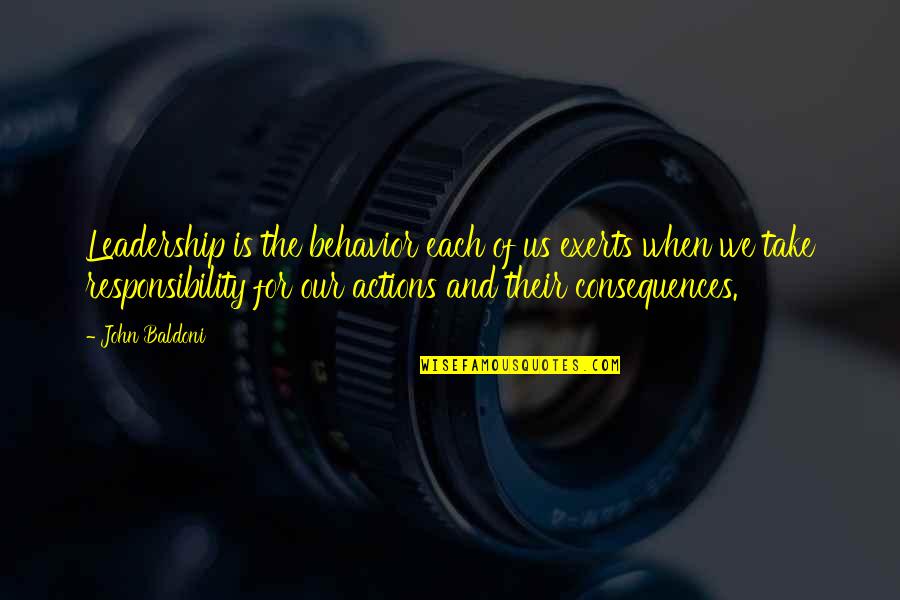 Leadership is the behavior each of us exerts when we take responsibility for our actions and their consequences. —
John Baldoni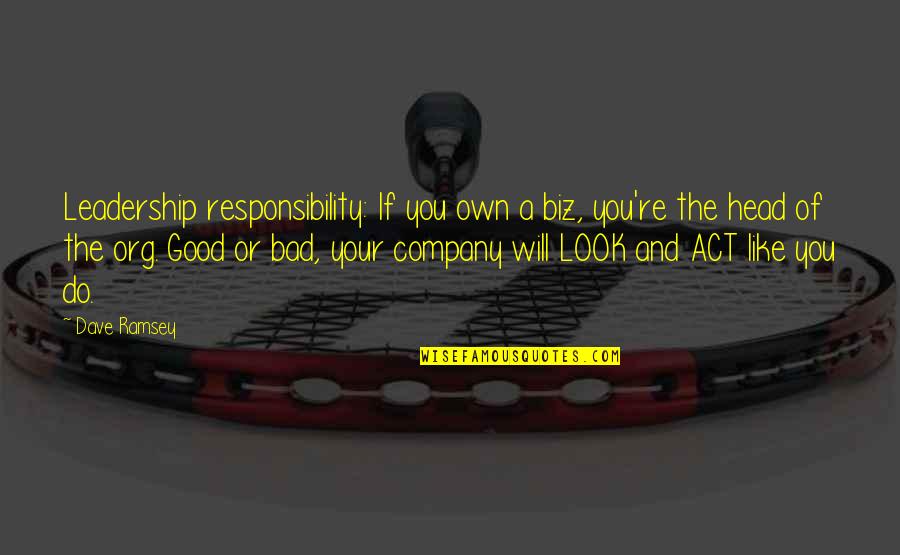 Leadership responsibility: If you own a biz, you're the head of the org. Good or bad, your company will LOOK and ACT like you do. —
Dave Ramsey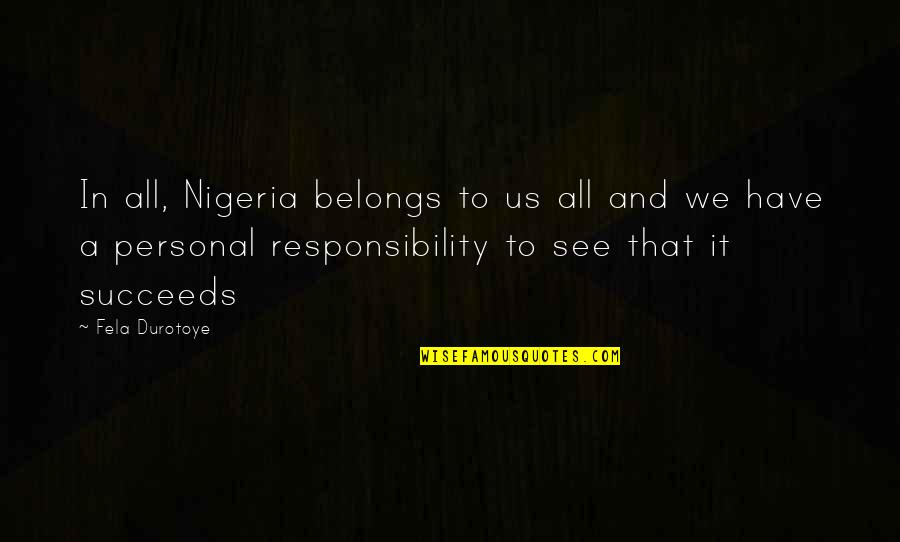 In all, Nigeria belongs to us all and we have a personal responsibility to see that it succeeds —
Fela Durotoye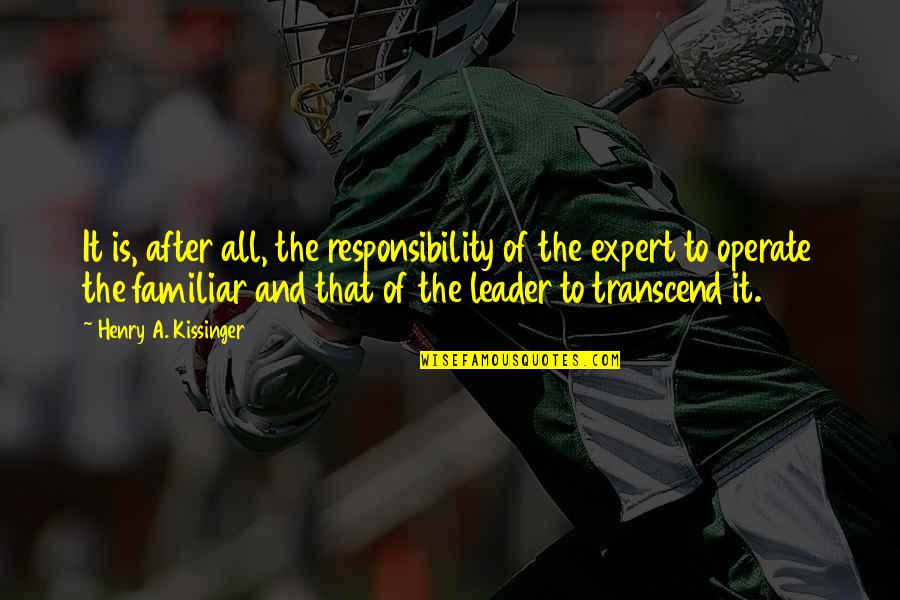 It is, after all, the responsibility of the expert to operate the familiar and that of the leader to transcend it. —
Henry A. Kissinger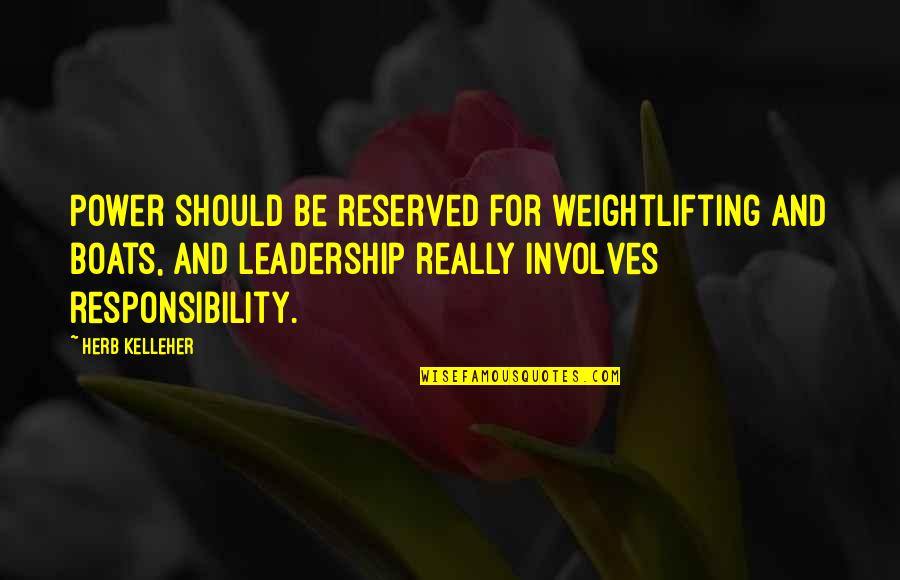 Power should be reserved for weightlifting and boats, and leadership really involves responsibility. —
Herb Kelleher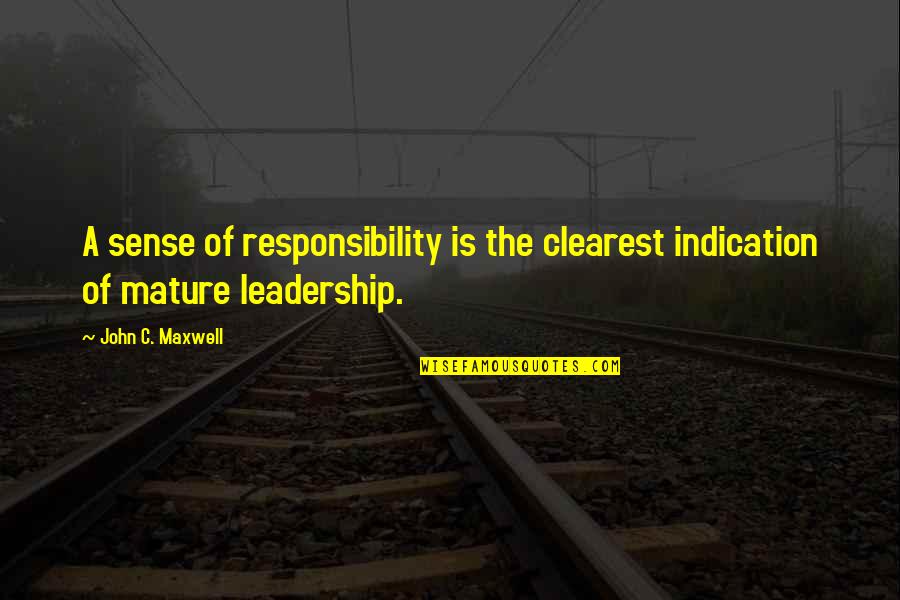 A sense of responsibility is the clearest indication of mature leadership. —
John C. Maxwell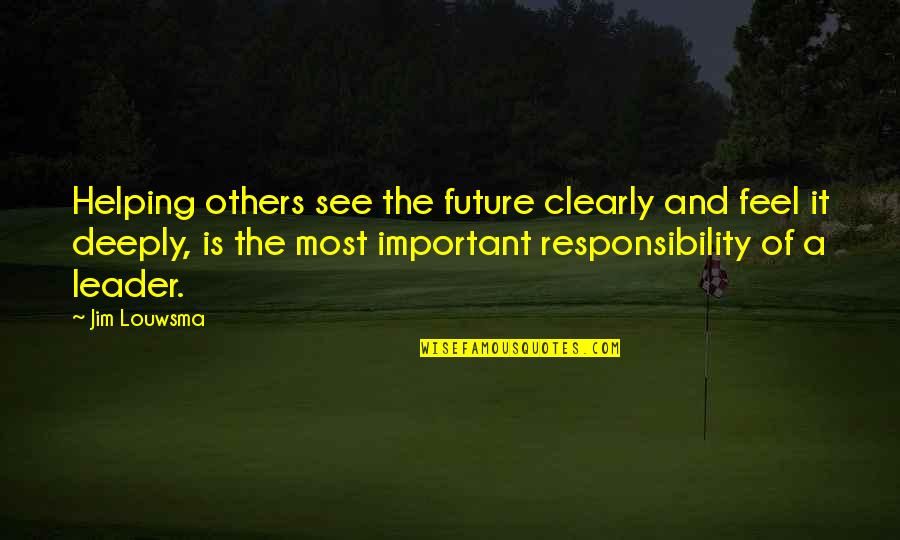 Helping others see the future clearly and feel it deeply, is the most important responsibility of a leader. —
Jim Louwsma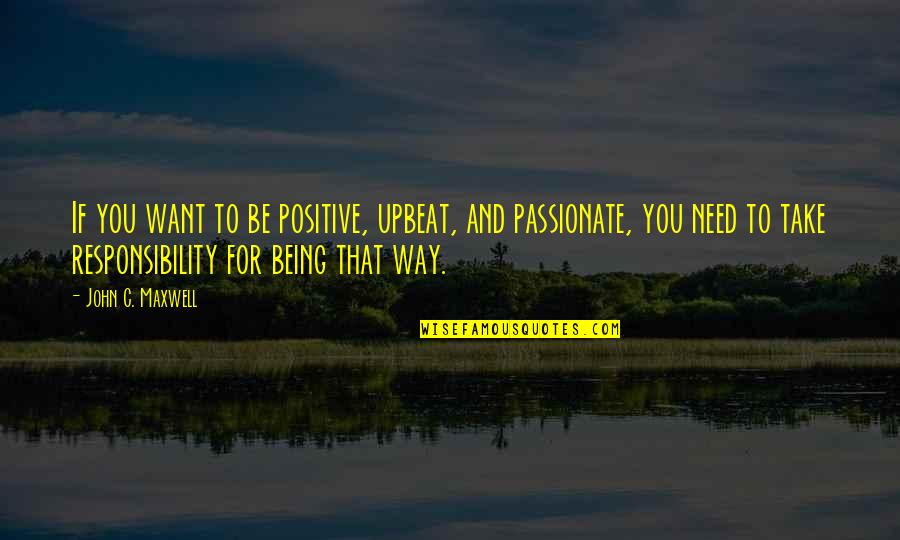 If you want to be positive, upbeat, and passionate, you need to take responsibility for being that way. —
John C. Maxwell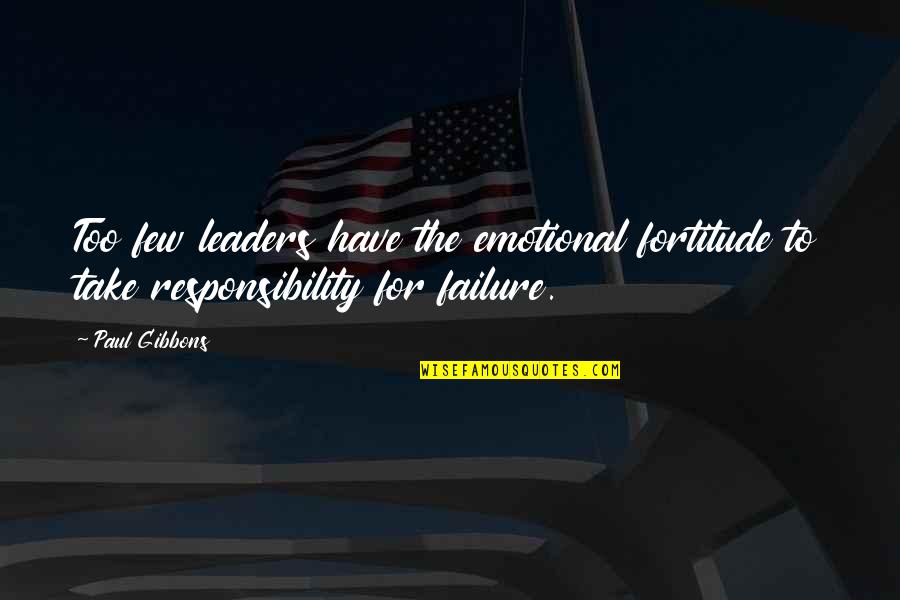 Too few leaders have the emotional fortitude to take responsibility for failure. —
Paul Gibbons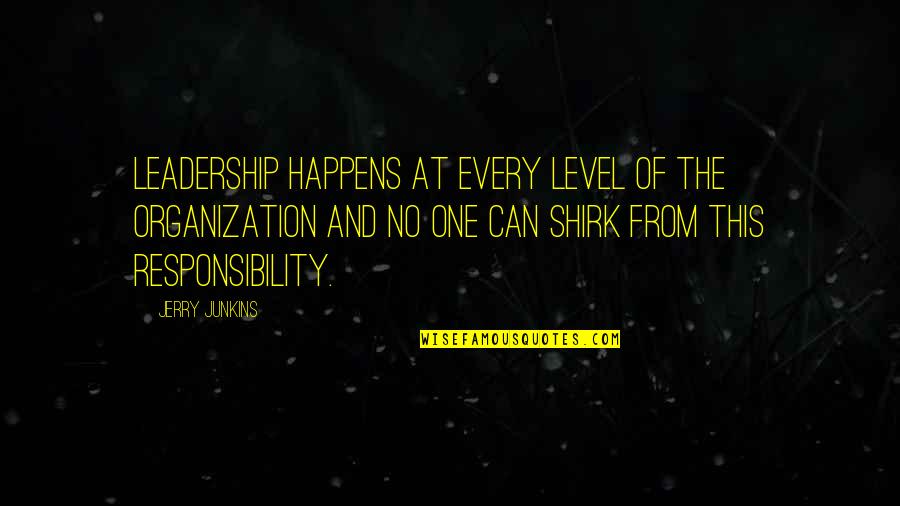 Leadership happens at every level of the organization and no one can shirk from this responsibility. —
Jerry Junkins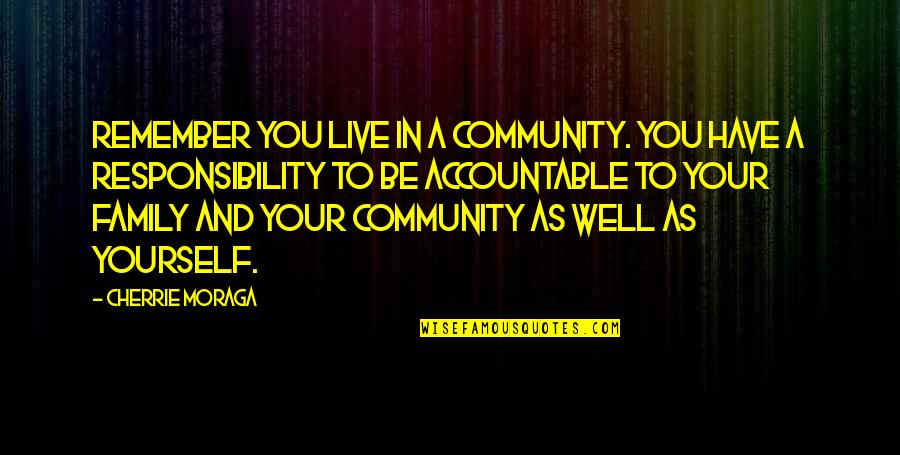 Remember you live in a community. You have a responsibility to be accountable to your family and your community as well as yourself. —
Cherrie Moraga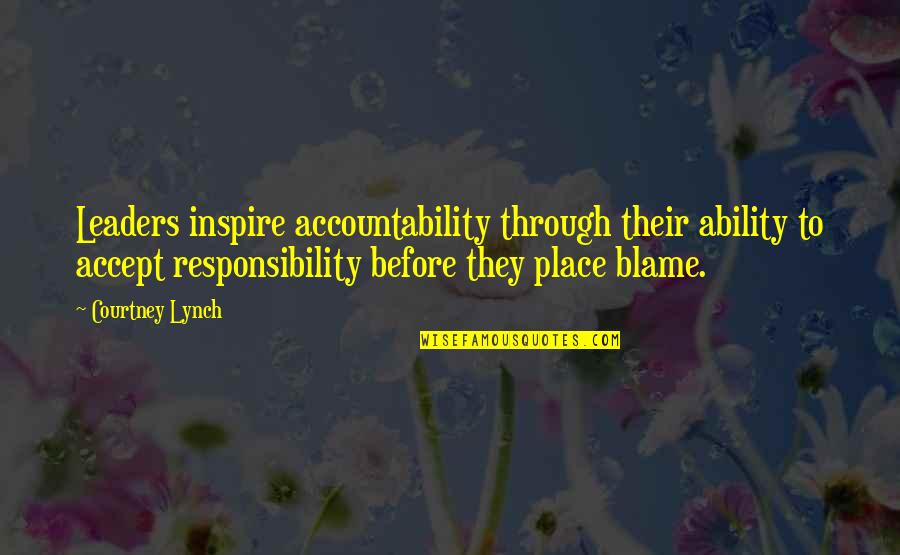 Leaders inspire accountability through their ability to accept responsibility before they place blame. —
Courtney Lynch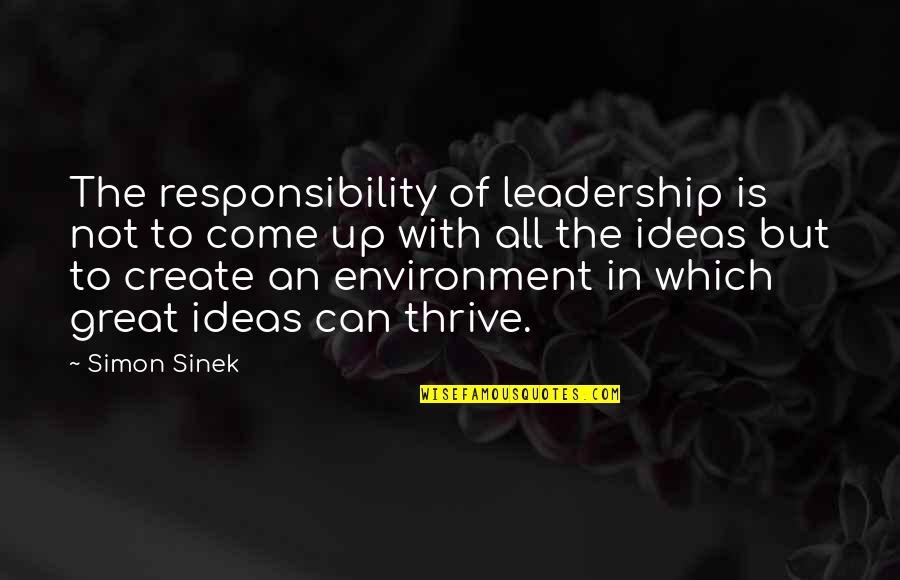 The
responsibility of leadership
is not to come up with all the ideas but to create an environment in which great ideas can thrive. —
Simon Sinek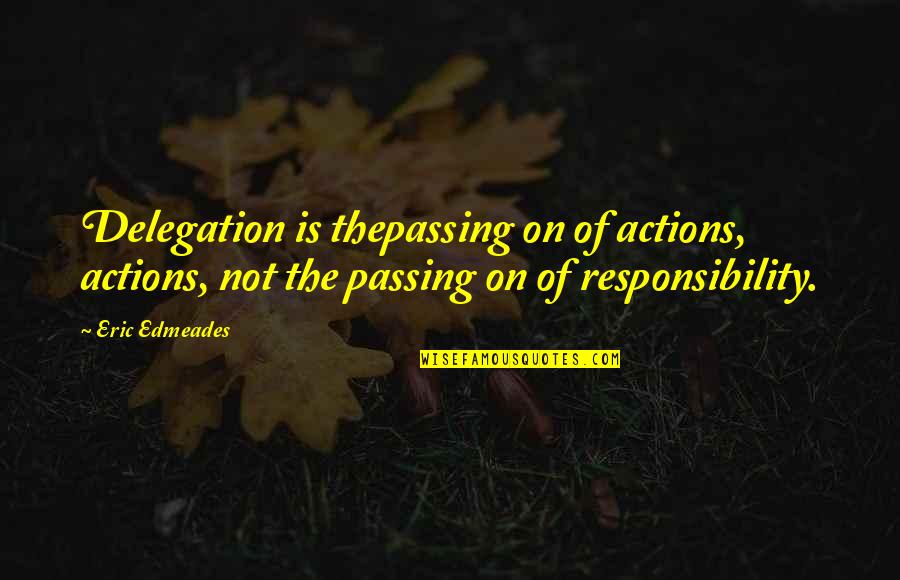 Delegation is thepassing on of actions, actions, not the passing on of responsibility. —
Eric Edmeades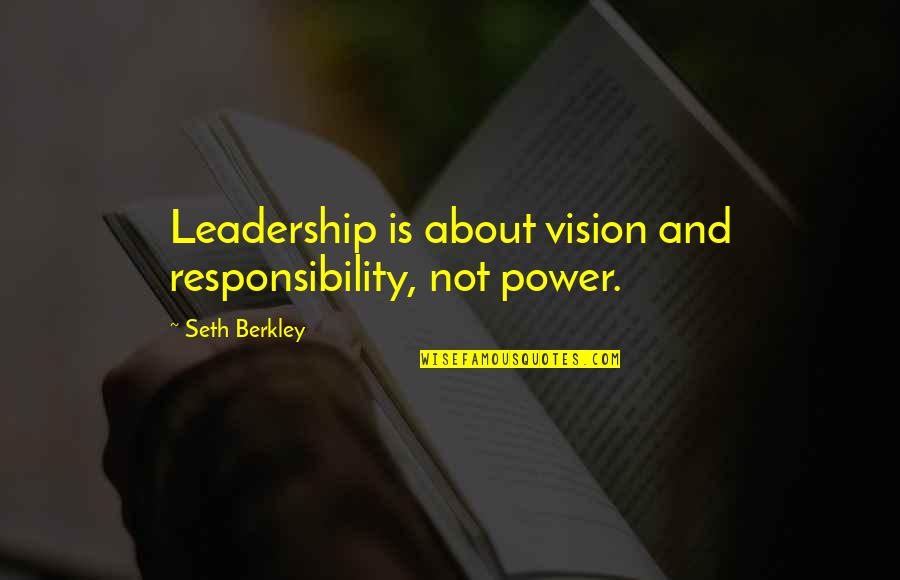 Leadership is about vision and responsibility, not power. —
Seth Berkley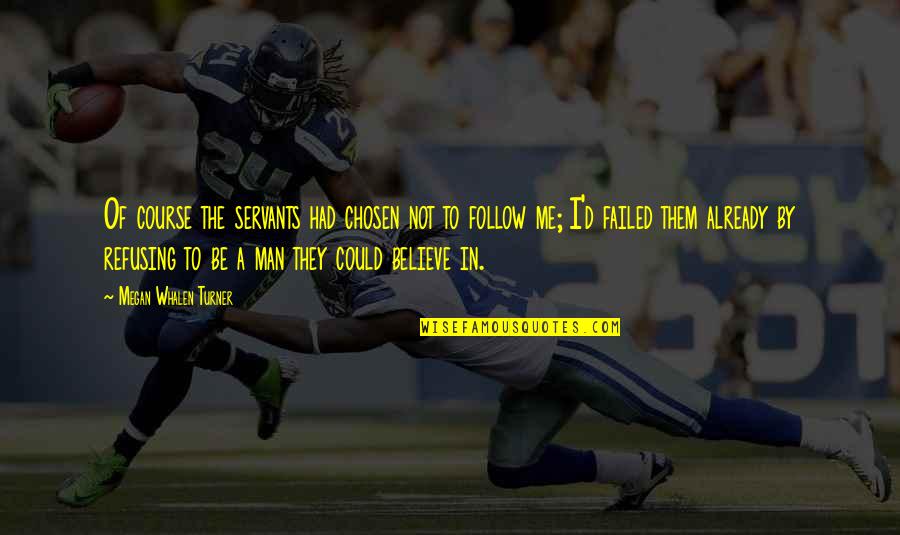 Of course the servants had chosen not to follow me; I'd failed them already by refusing to be a man they could believe in. —
Megan Whalen Turner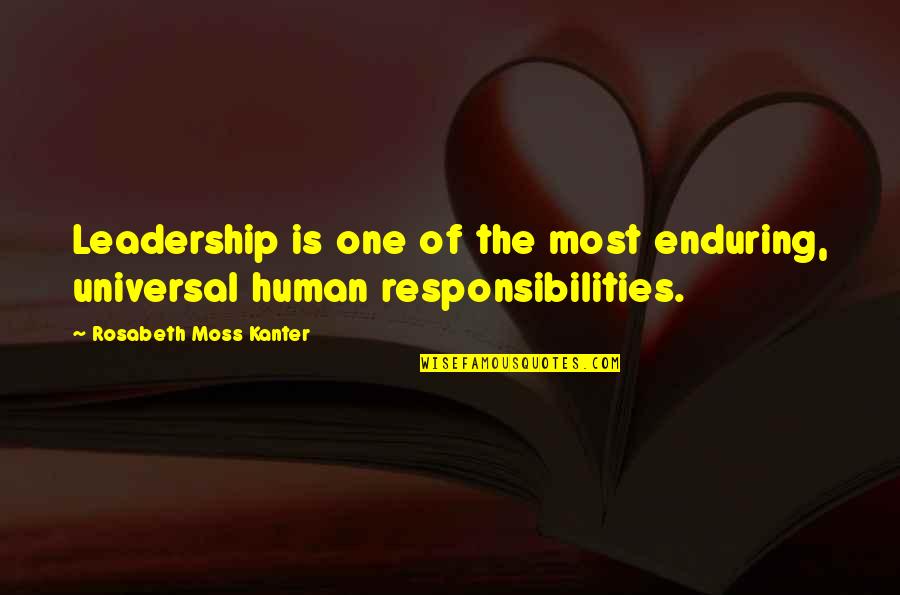 Leadership is one of the most enduring, universal human responsibilities. —
Rosabeth Moss Kanter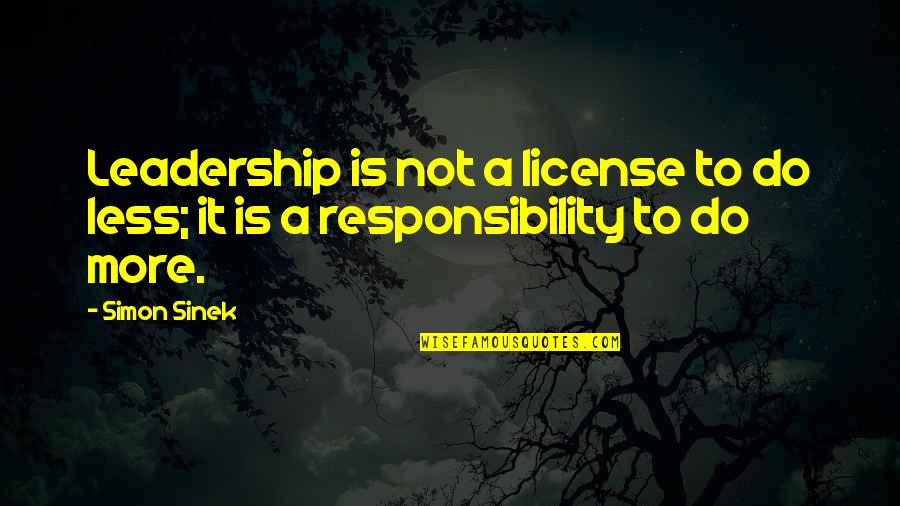 Leadership is not a license to do less; it is a responsibility to do more. —
Simon Sinek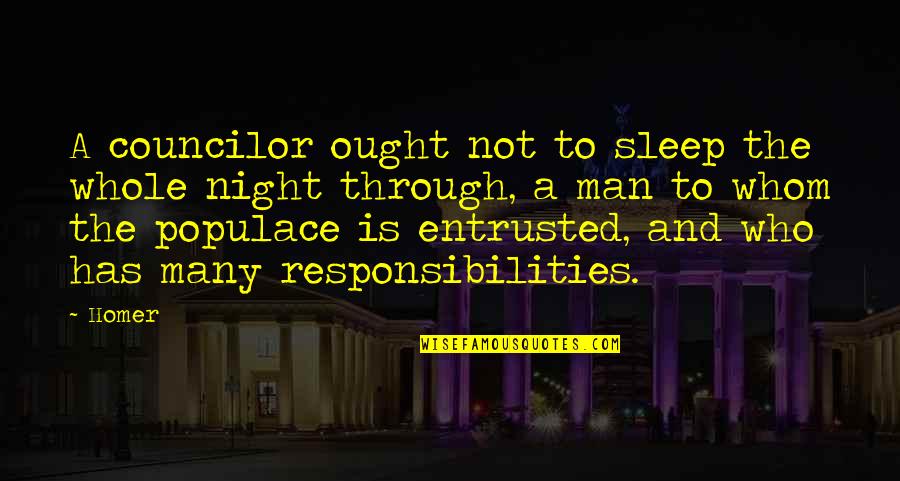 A councilor ought not to sleep the whole night through, a man to whom the populace is entrusted, and who has many responsibilities. —
Homer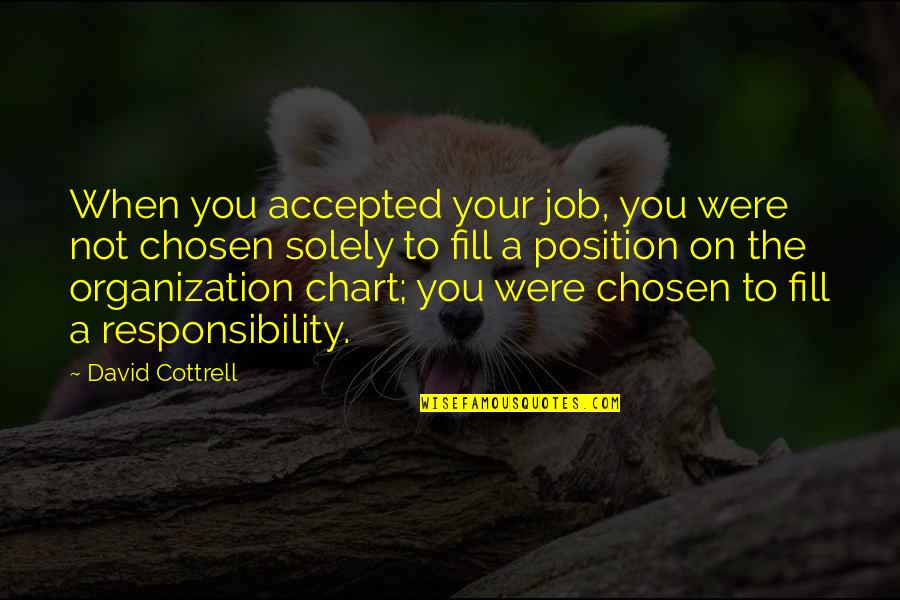 When you accepted your job, you were not chosen solely to fill a position on the organization chart; you were chosen to fill a responsibility. —
David Cottrell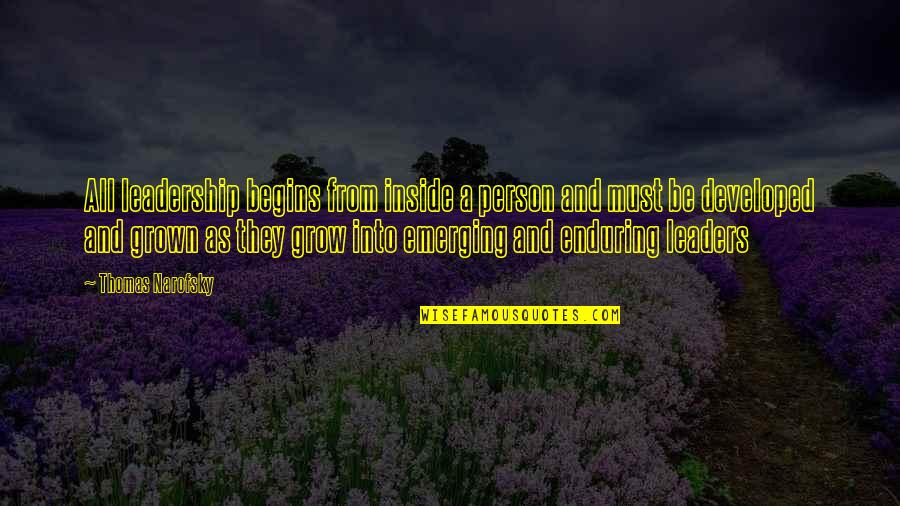 All leadership begins from inside a person and must be developed and grown as they grow into emerging and enduring leaders —
Thomas Narofsky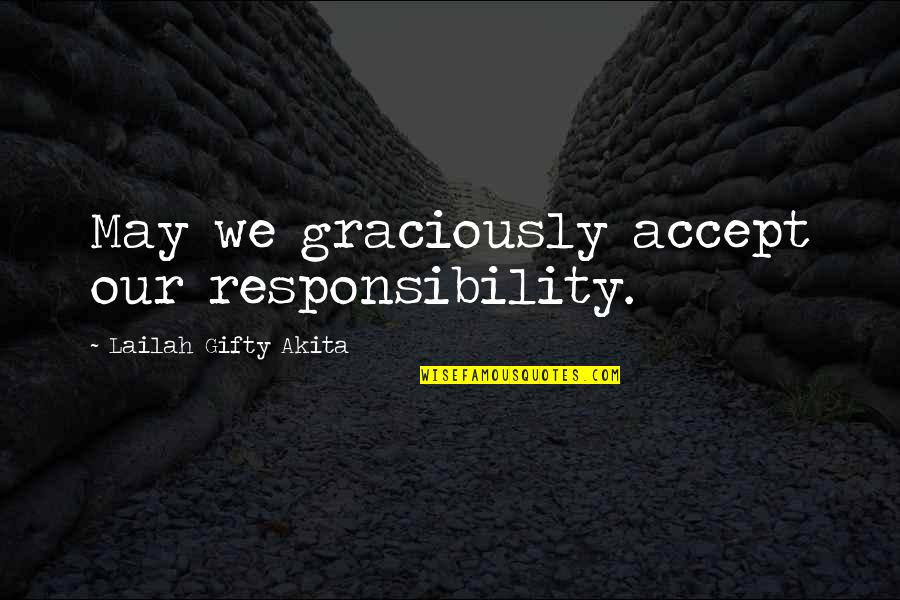 May we graciously accept our responsibility. —
Lailah Gifty Akita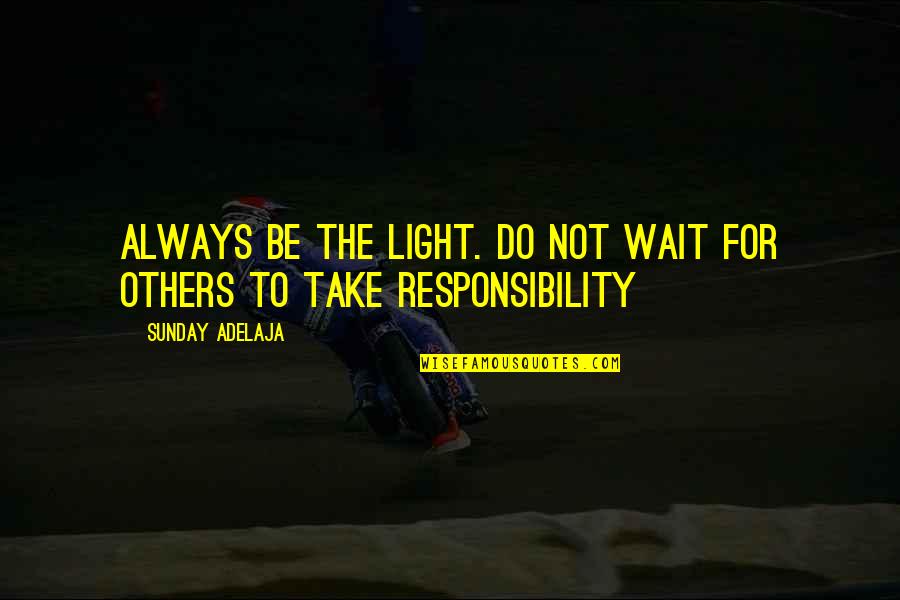 Always be the light. Do not wait for others to take responsibility —
Sunday Adelaja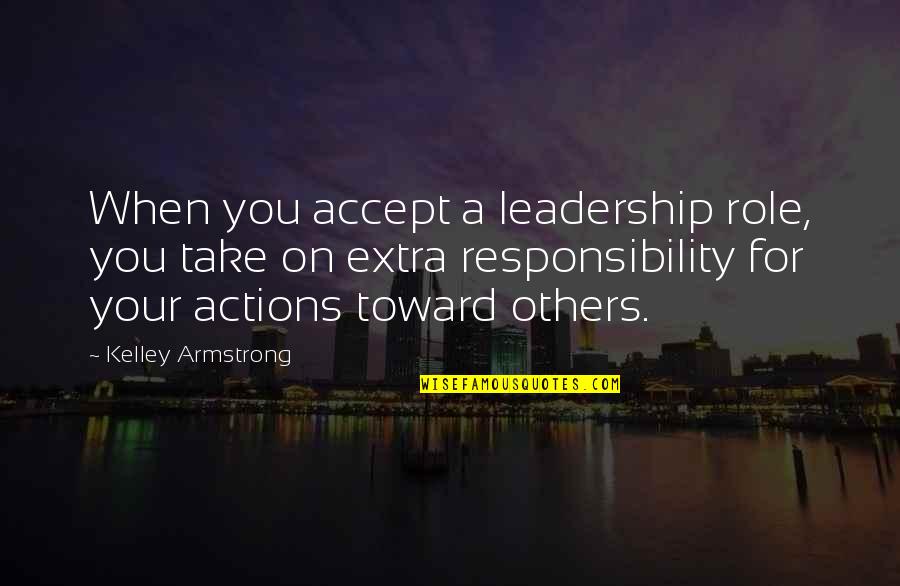 When you accept a leadership role, you take on extra responsibility for your actions toward others. —
Kelley Armstrong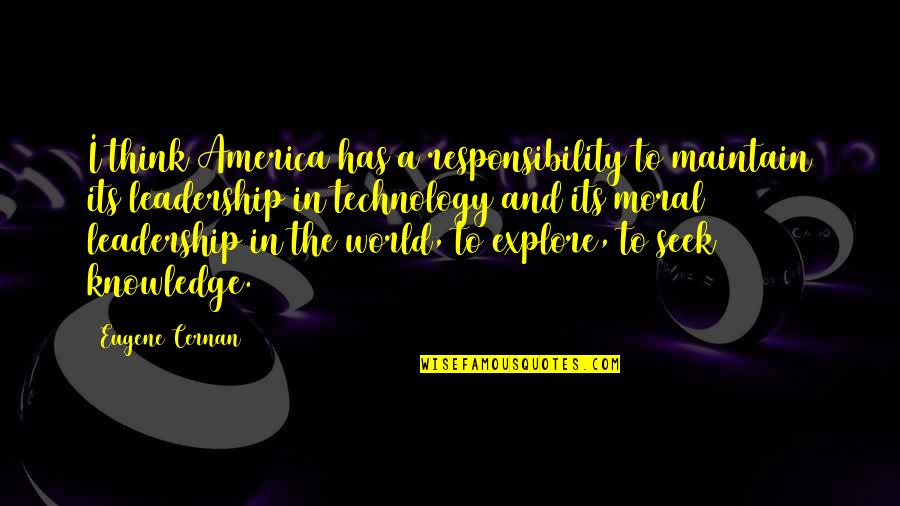 I think America has a responsibility to maintain its leadership in technology and its moral leadership in the world, to explore, to seek knowledge. —
Eugene Cernan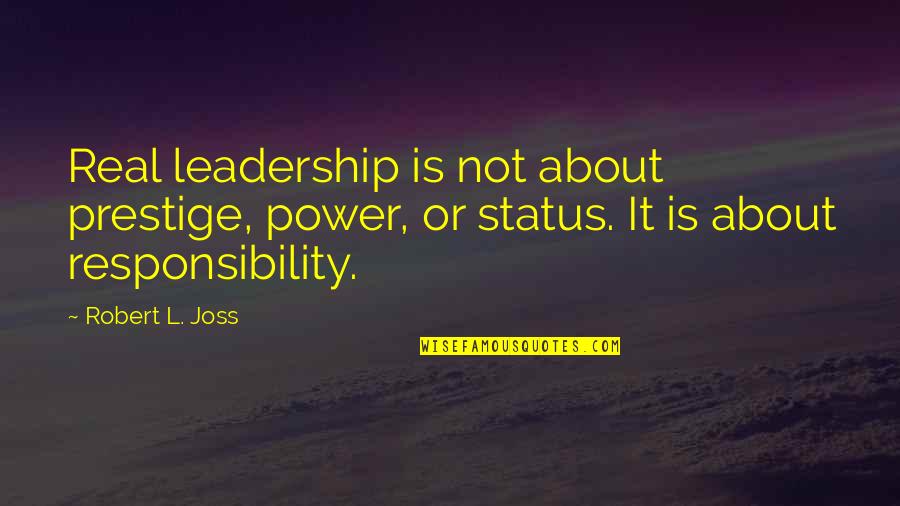 Real leadership is not about prestige, power, or status. It is about responsibility. —
Robert L. Joss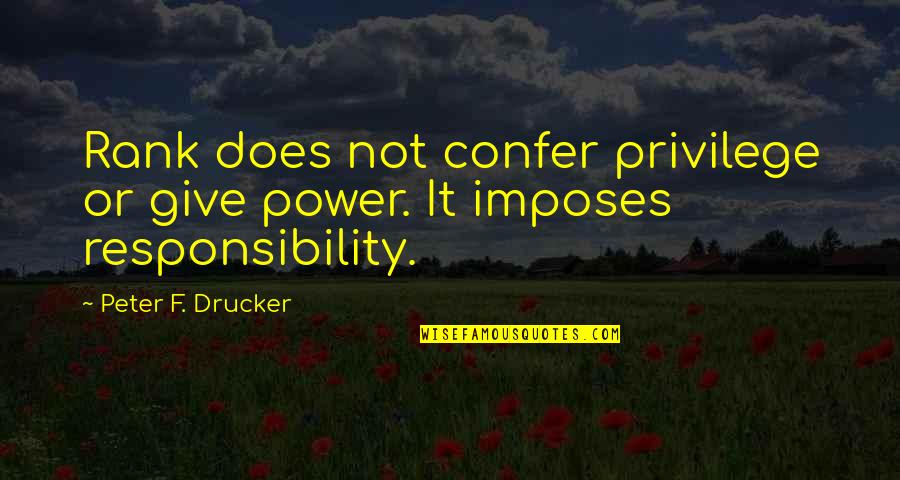 Rank does not confer privilege or give power. It imposes responsibility. —
Peter F. Drucker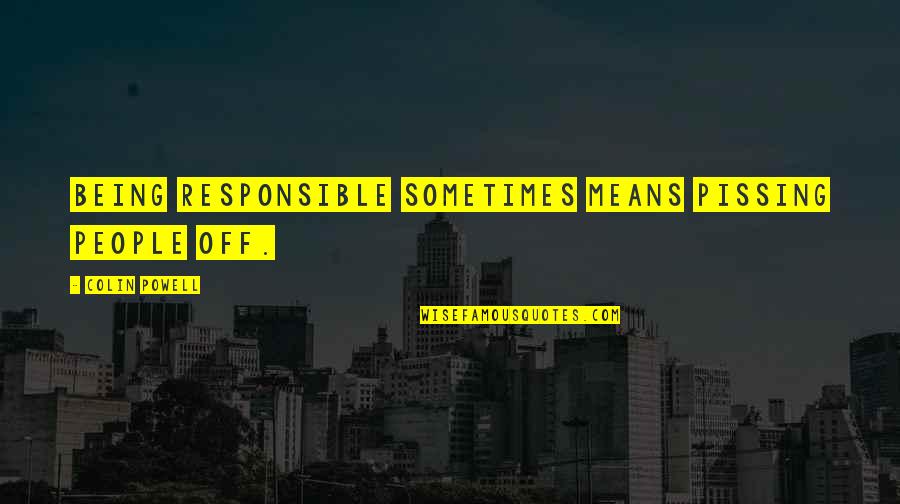 Being responsible sometimes means pissing people off. —
Colin Powell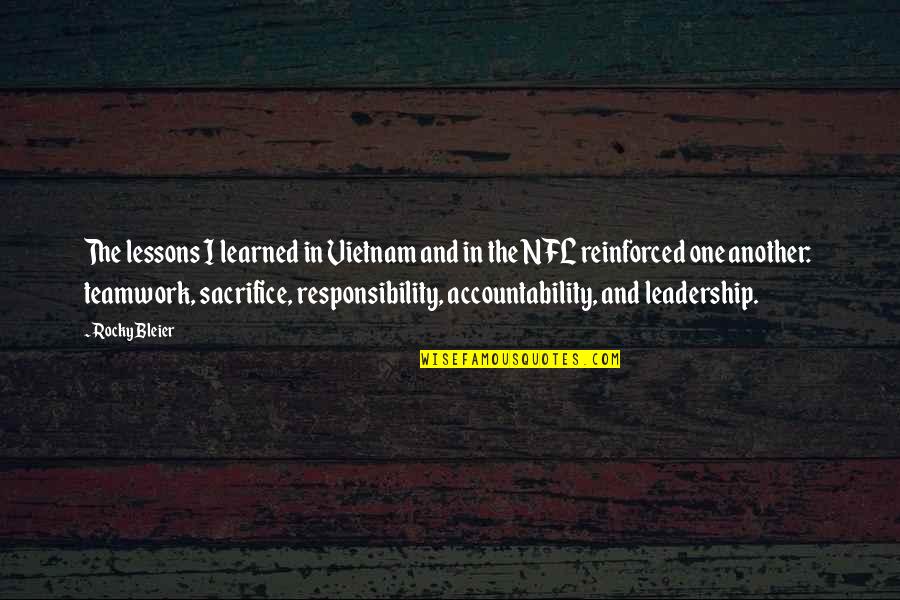 The lessons I learned in Vietnam and in the NFL reinforced one another:
teamwork, sacrifice, responsibility, accountability, and leadership. —
Rocky Bleier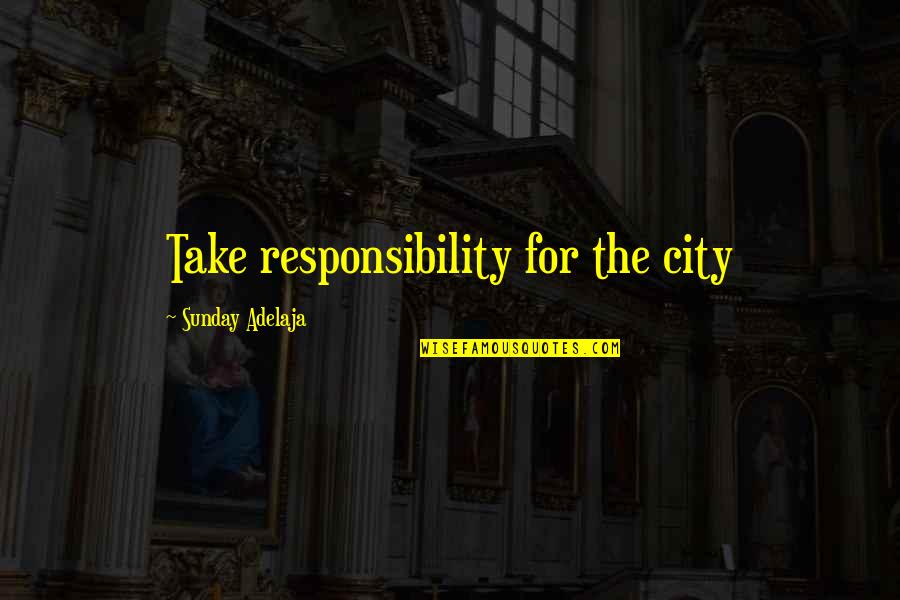 Take responsibility for the city —
Sunday Adelaja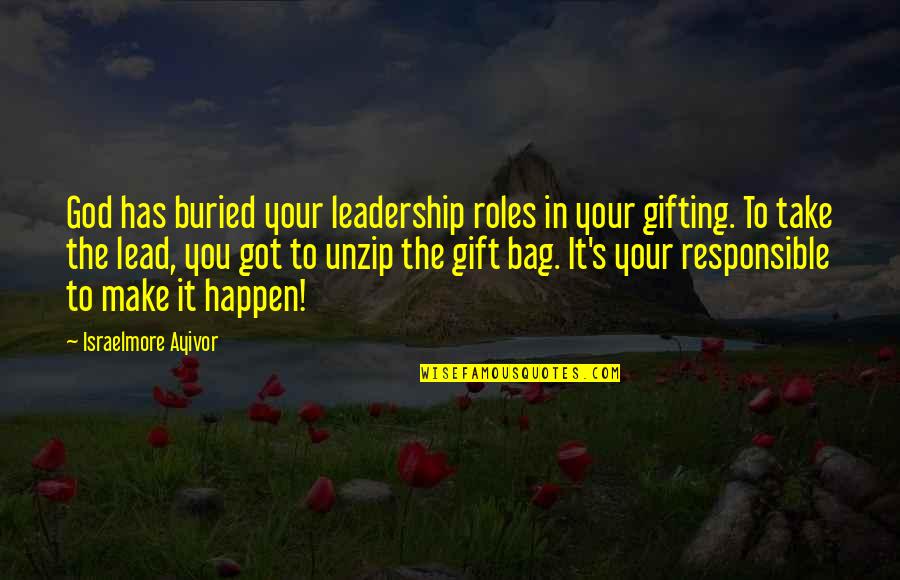 God has buried your leadership roles in your gifting. To take the lead, you got to unzip the gift bag. It's your responsible to make it happen! —
Israelmore Ayivor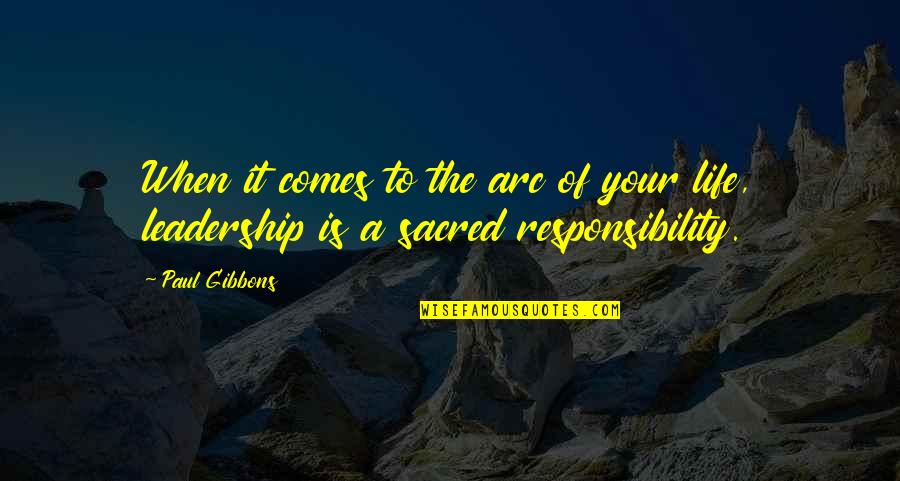 When it comes to the arc of your life, leadership is a sacred responsibility. —
Paul Gibbons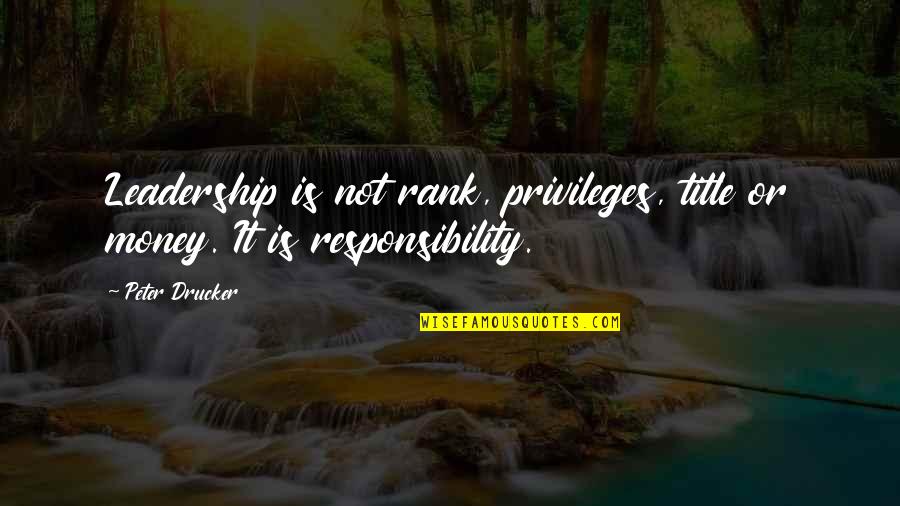 Leadership is not rank, privileges, title or money. It is responsibility. —
Peter Drucker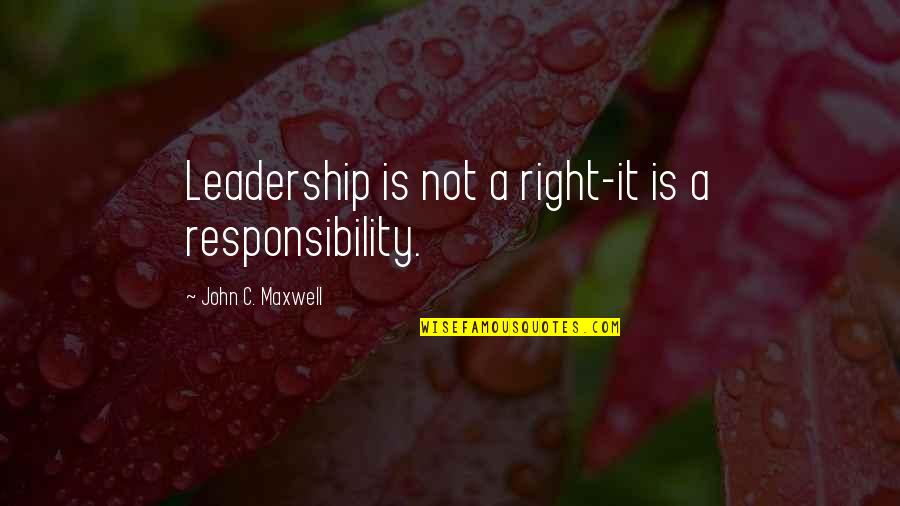 Leadership is not a right-it is a responsibility. —
John C. Maxwell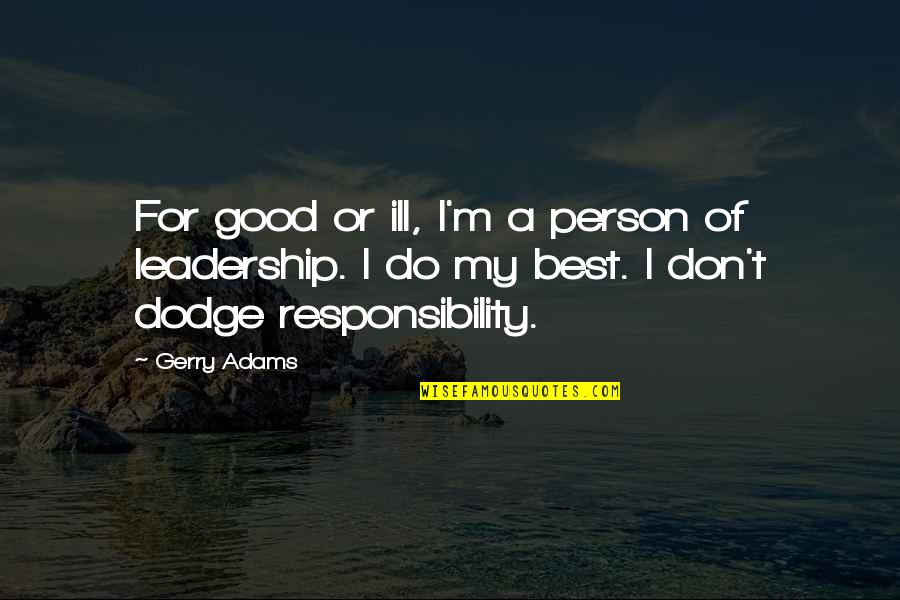 For good or ill, I'm a person of leadership. I do my best. I don't dodge responsibility. —
Gerry Adams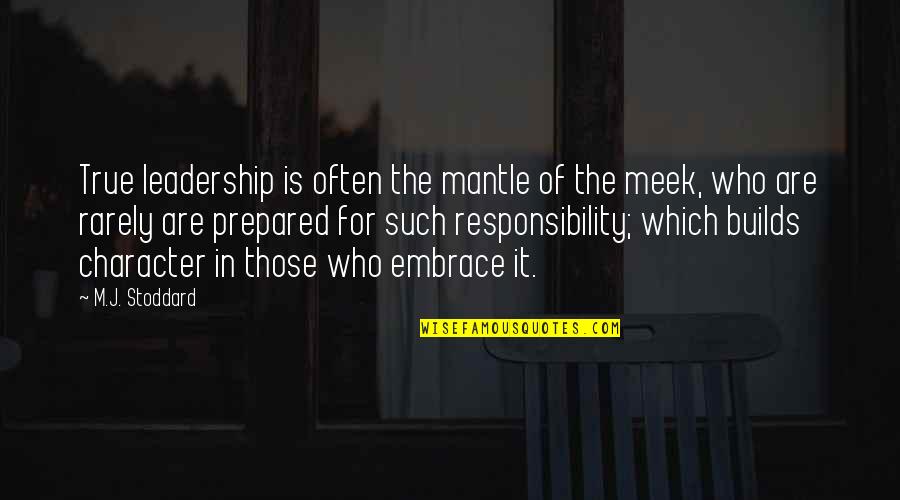 True leadership is often the mantle of the meek, who are rarely are prepared for such responsibility; which builds character in those who embrace it. —
M.J. Stoddard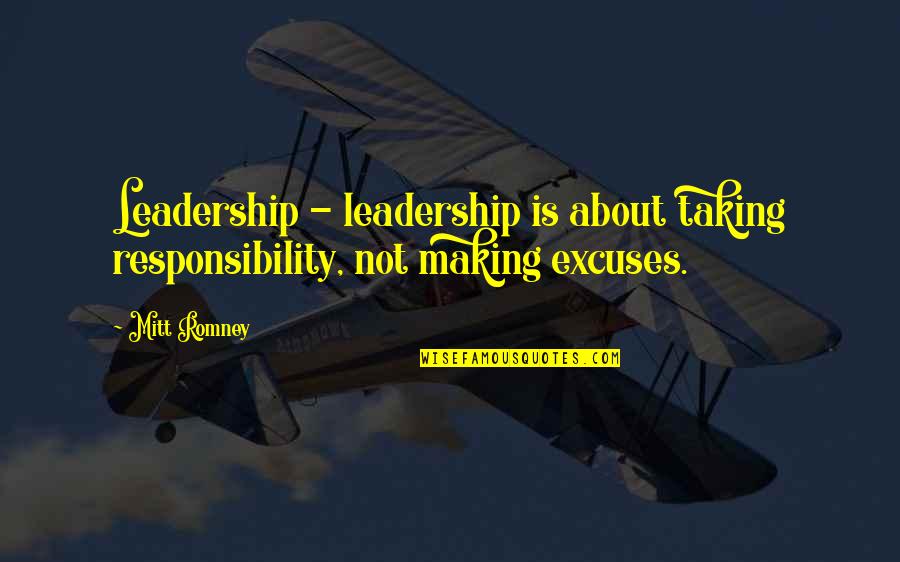 Leadership - leadership is about taking responsibility, not making excuses. —
Mitt Romney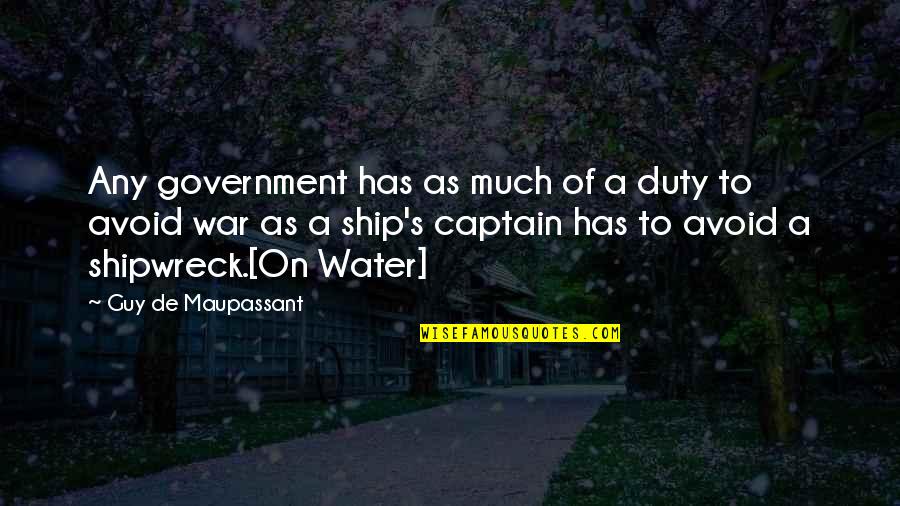 Any government has as much of a duty to avoid war as a ship's captain has to avoid a shipwreck.
[On Water] —
Guy De Maupassant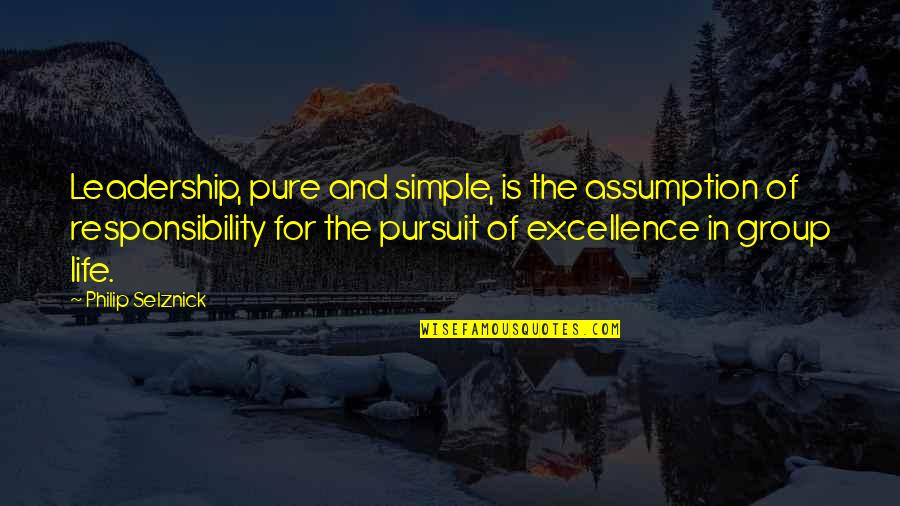 Leadership, pure and simple, is the assumption of responsibility for the pursuit of excellence in group life. —
Philip Selznick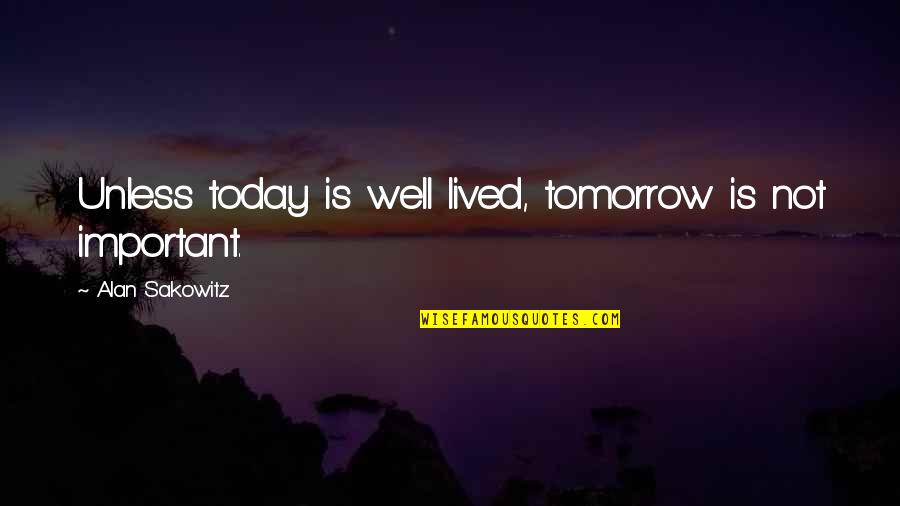 Unless today is well lived, tomorrow is not important. —
Alan Sakowitz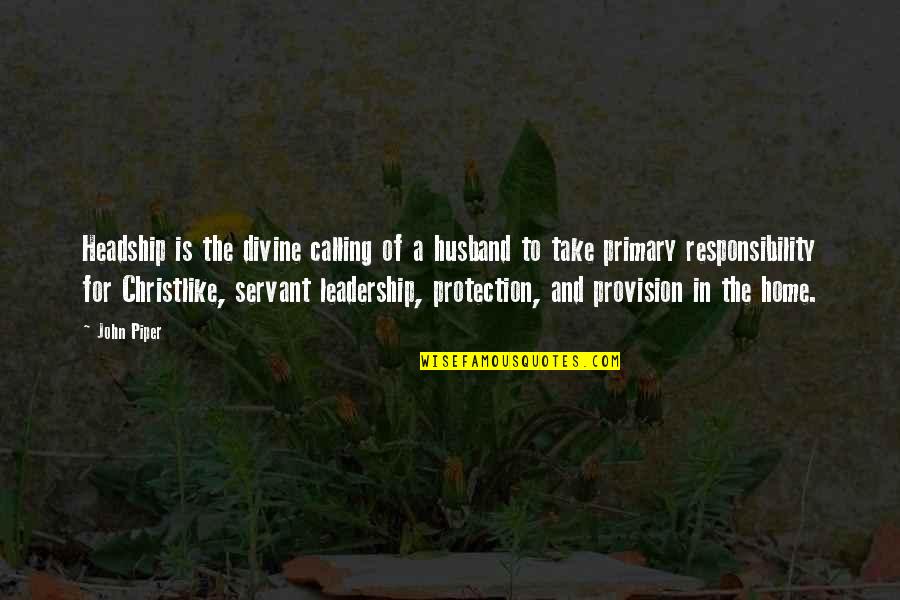 Headship is the divine calling of a husband to take primary responsibility for Christlike, servant leadership, protection, and provision in the home. —
John Piper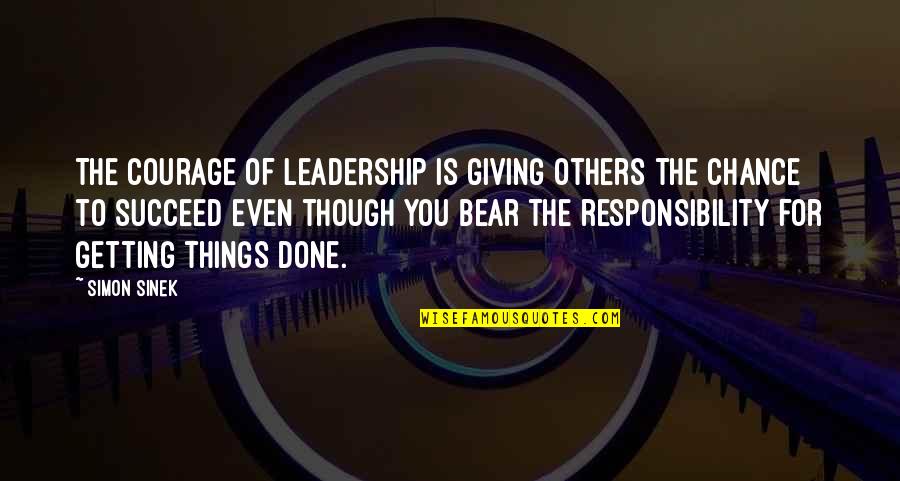 The courage of leadership is giving others the chance to succeed even though you bear the responsibility for getting things done. —
Simon Sinek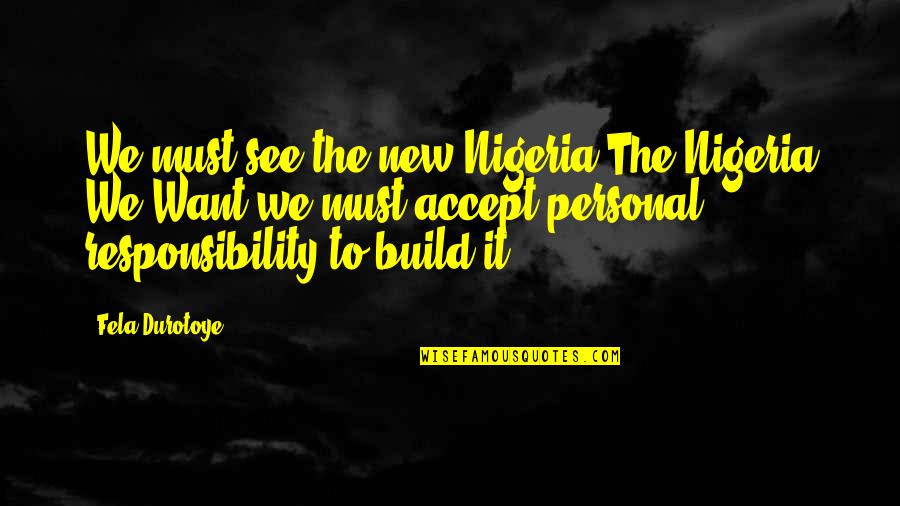 We must see the new Nigeria The Nigeria We Want we must accept personal responsibility to build it —
Fela Durotoye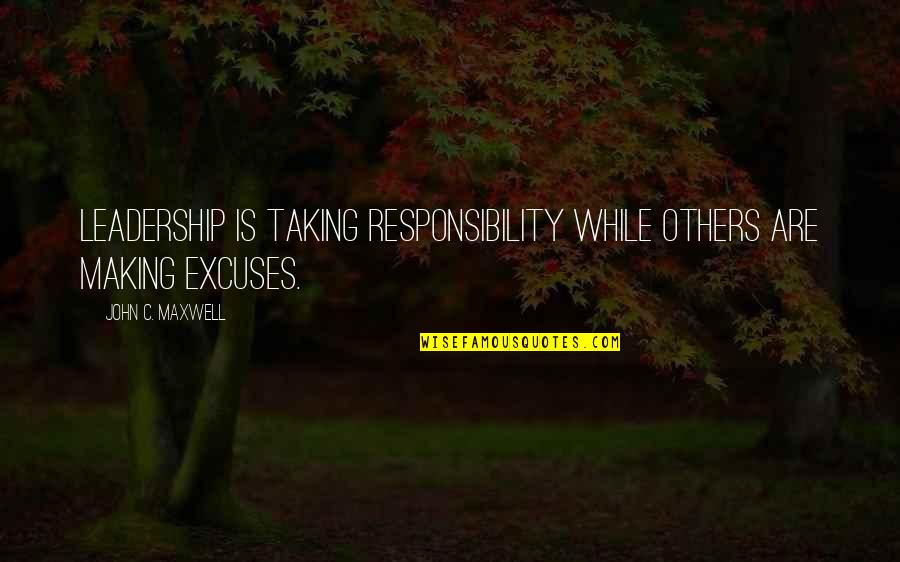 Leadership is taking responsibility while others are making excuses. —
John C. Maxwell