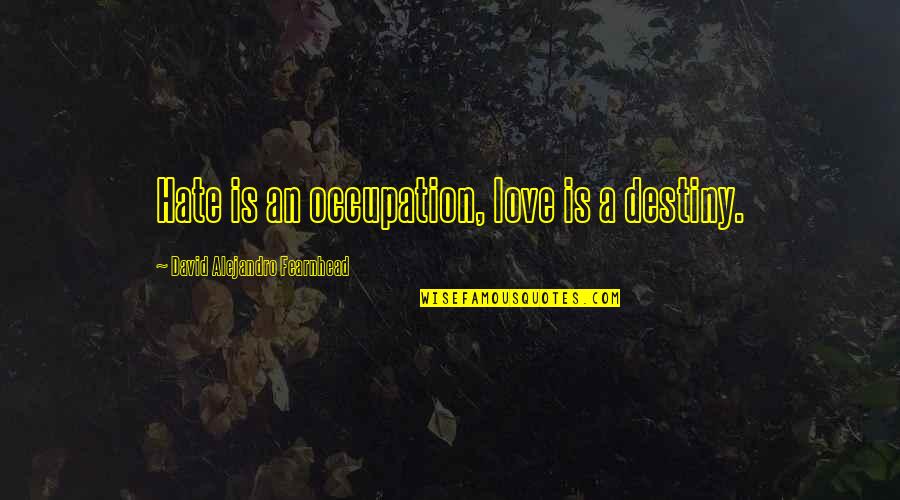 Hate is an occupation, love is a destiny.
—
David Alejandro Fearnhead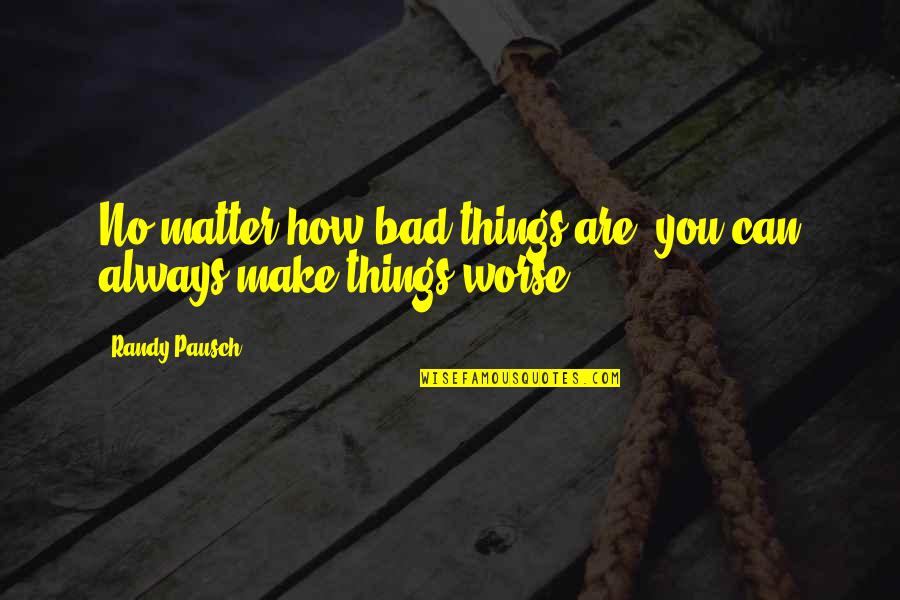 No matter how bad things are, you can always make things worse.
—
Randy Pausch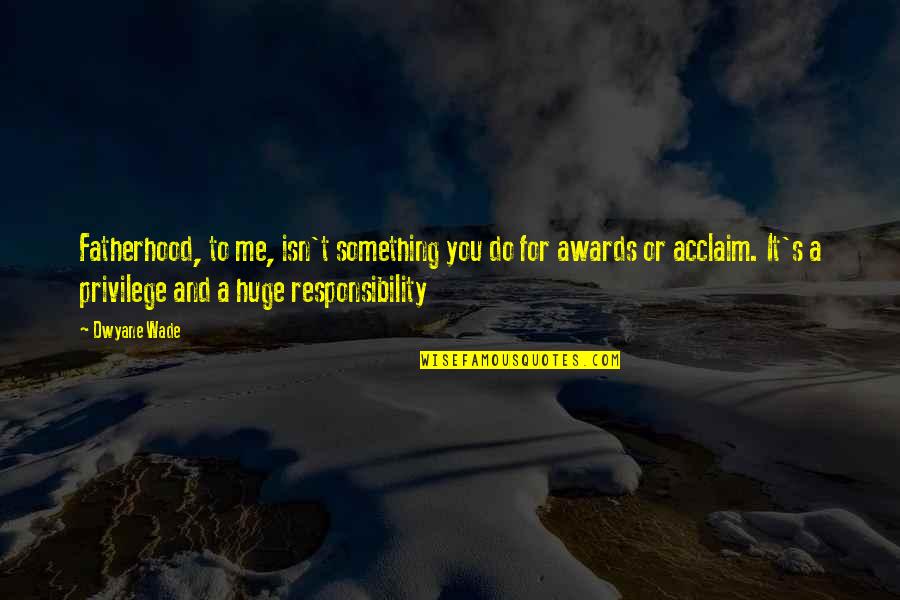 Fatherhood, to me, isn't something you do for awards or acclaim. It's a privilege and a huge responsibility
—
Dwyane Wade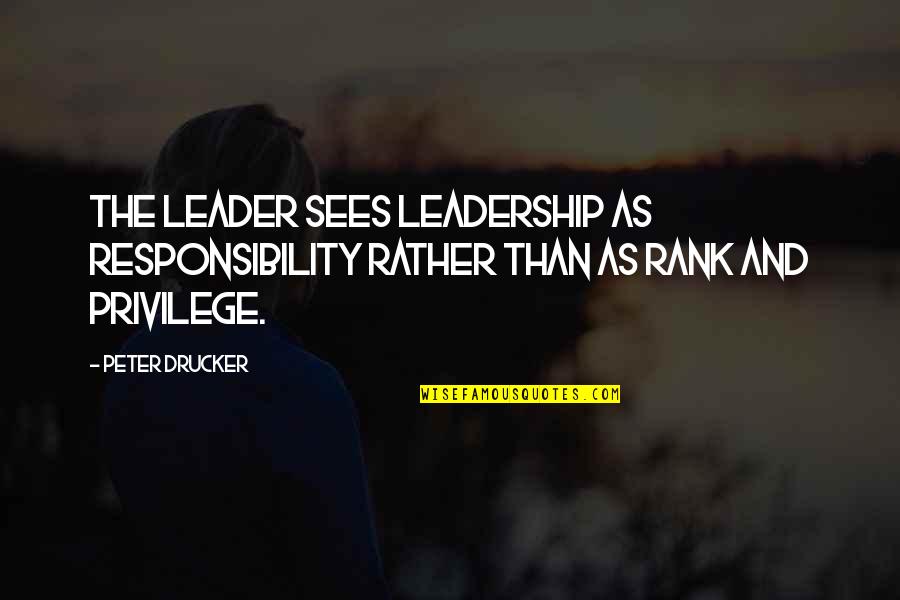 The leader sees leadership as responsibility rather than as rank and privilege.
—
Peter Drucker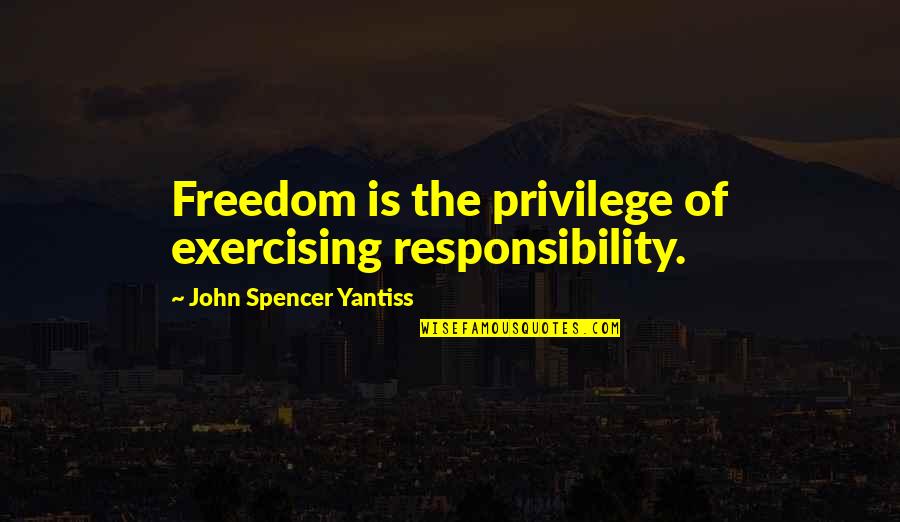 Freedom is the privilege of exercising responsibility.
—
John Spencer Yantiss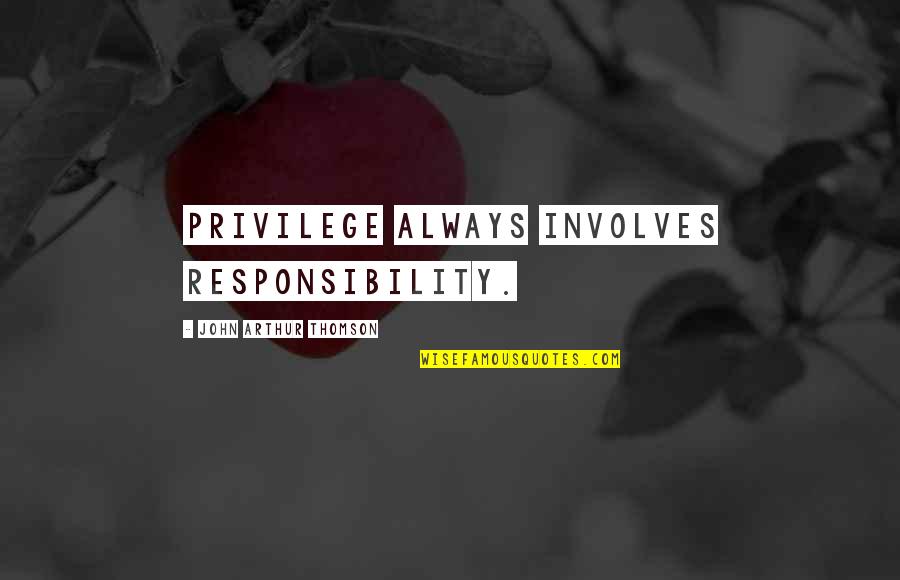 Privilege always involves responsibility.
—
John Arthur Thomson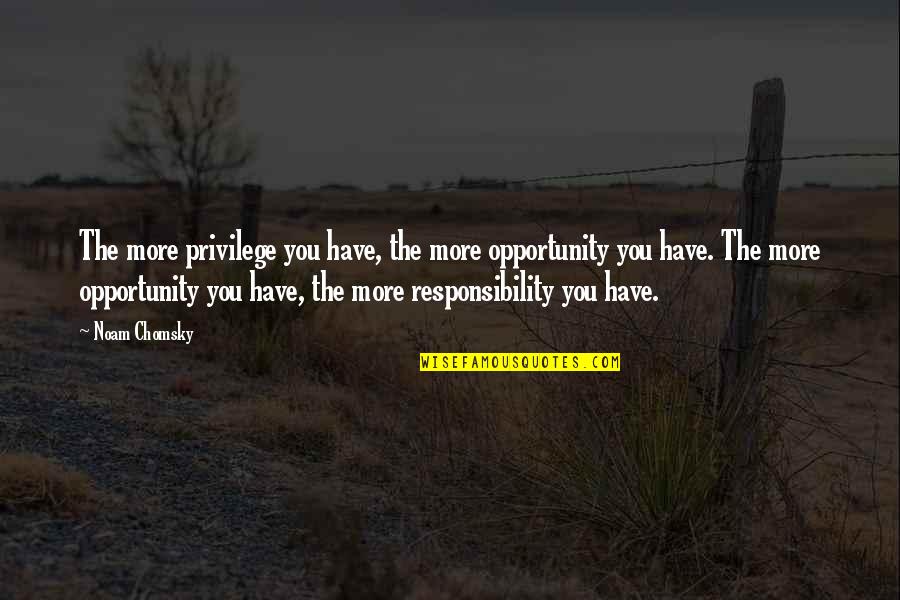 The more privilege you have, the more opportunity you have. The more opportunity you have, the more responsibility you have. —
Noam Chomsky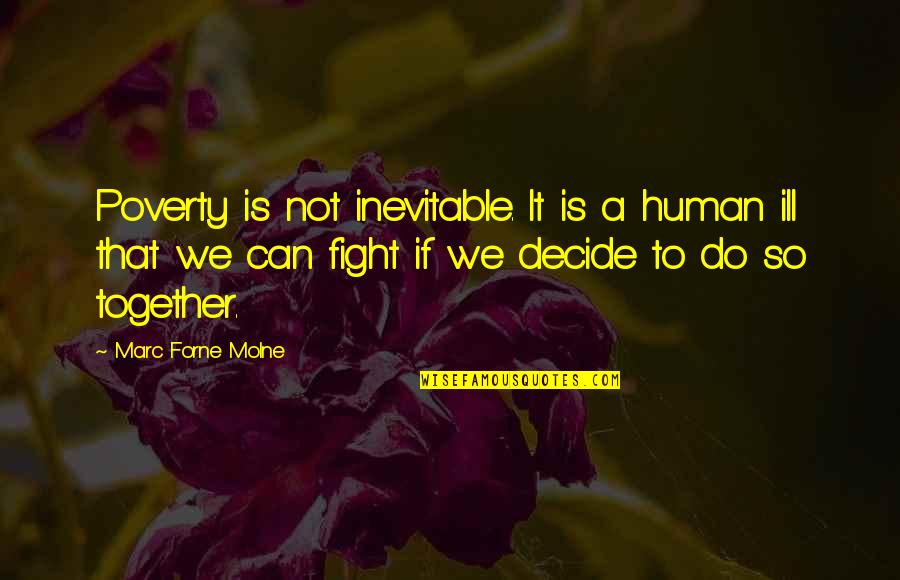 Poverty is not inevitable. It is a human ill that we can fight if we decide to do so together. —
Marc Forne Molne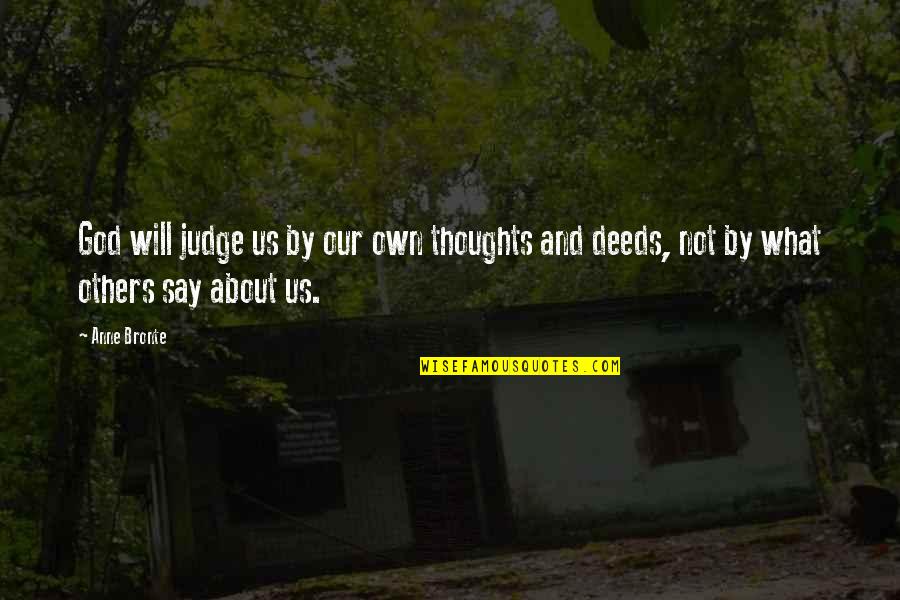 God will judge us by our own thoughts and deeds, not by what others say about us. —
Anne Bronte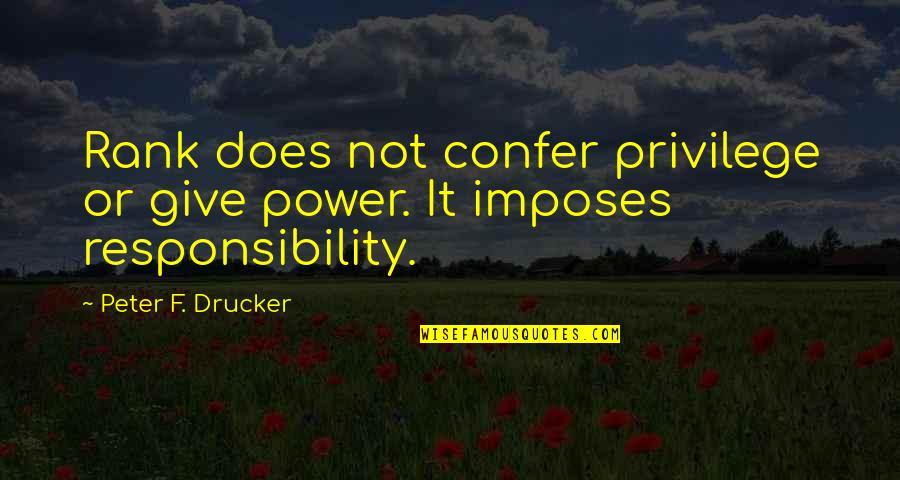 Rank does not confer privilege or give power. It imposes responsibility. —
Peter F. Drucker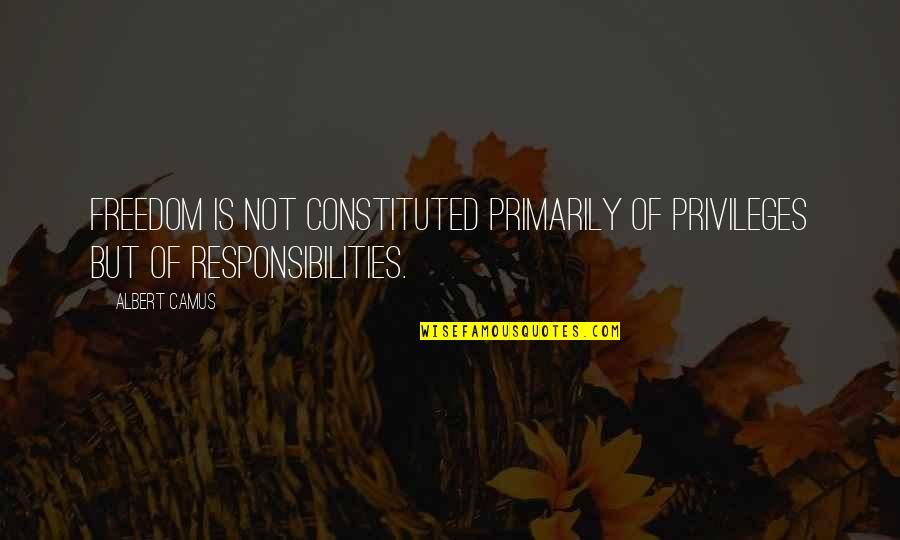 Freedom is not constituted primarily of privileges but of responsibilities. —
Albert Camus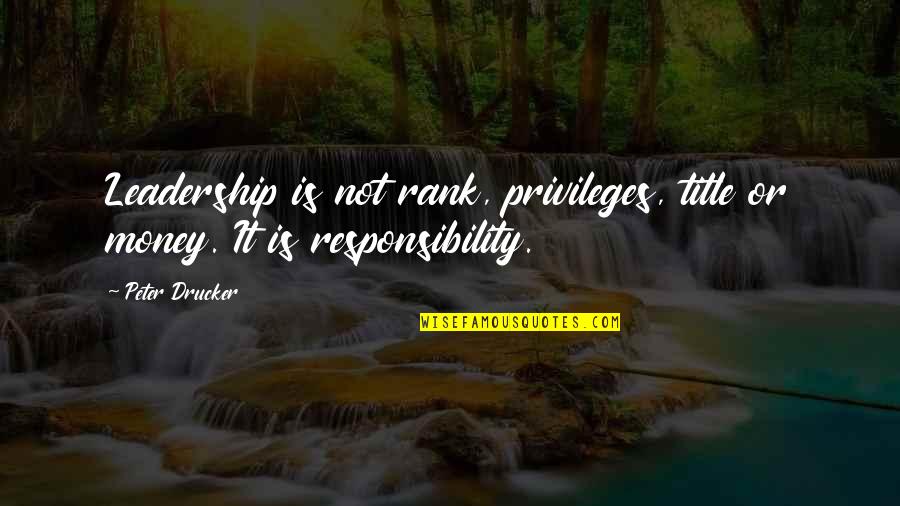 Leadership is not rank, privileges, title or money. It is responsibility. —
Peter Drucker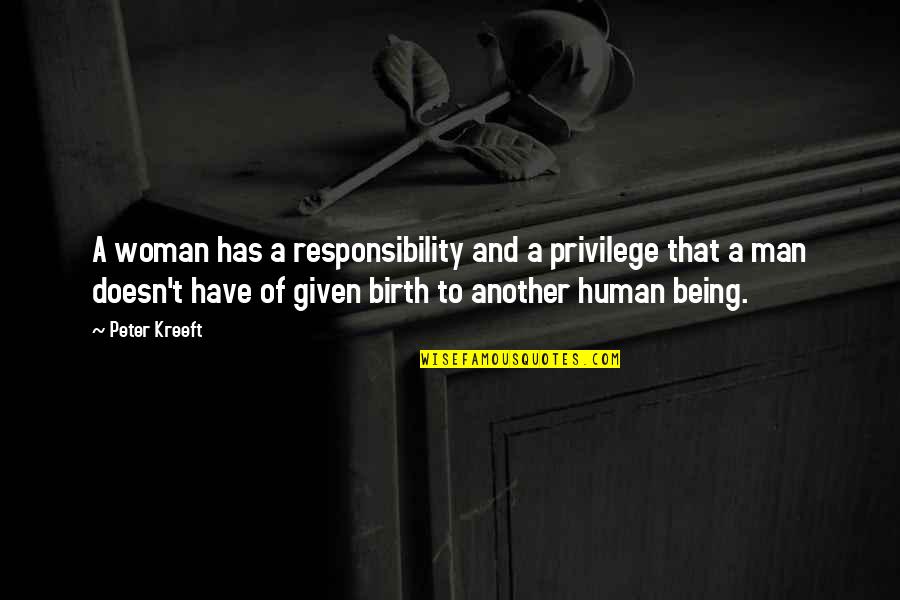 A woman has a responsibility and a privilege that a man doesn't have of given birth to another human being. —
Peter Kreeft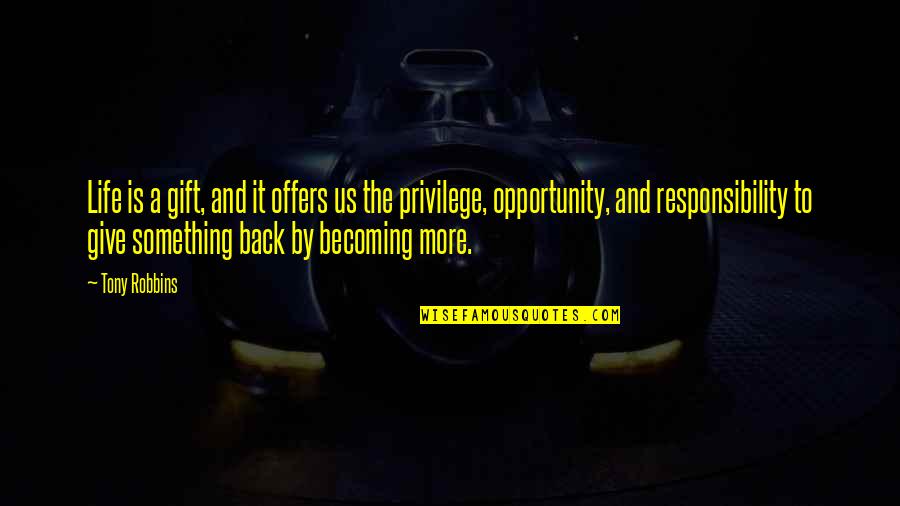 Life is a gift, and it offers us the privilege, opportunity, and responsibility to give something back by becoming more. —
Tony Robbins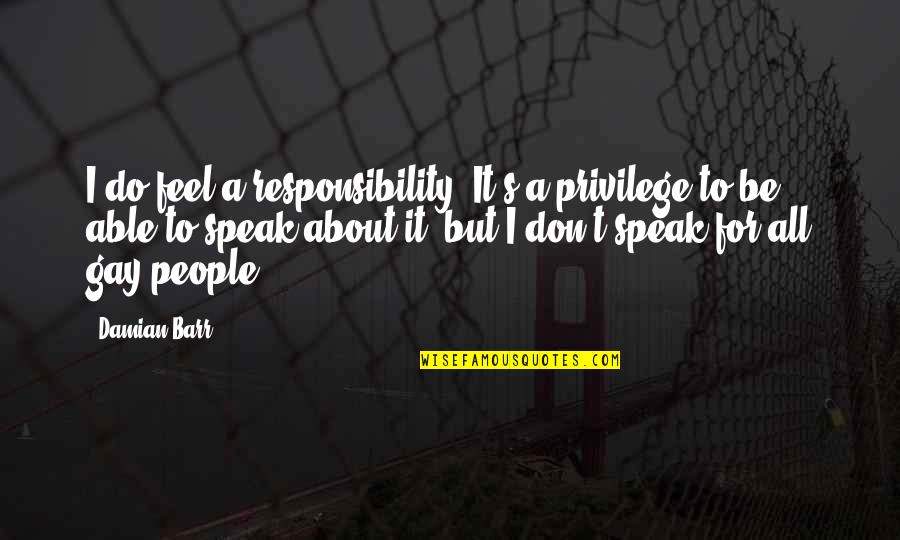 I do feel a responsibility. It's a privilege to be able to speak about it, but I don't speak for all gay people. —
Damian Barr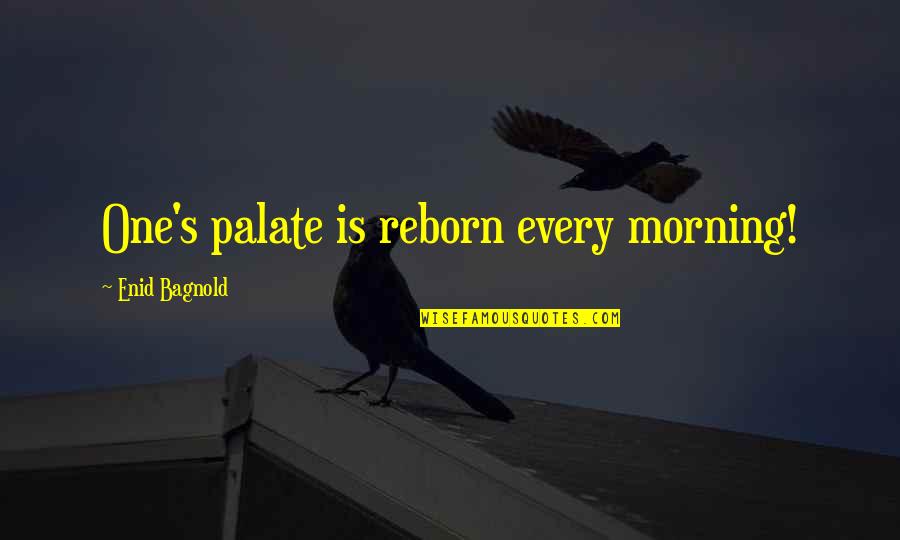 One's palate is reborn every morning! —
Enid Bagnold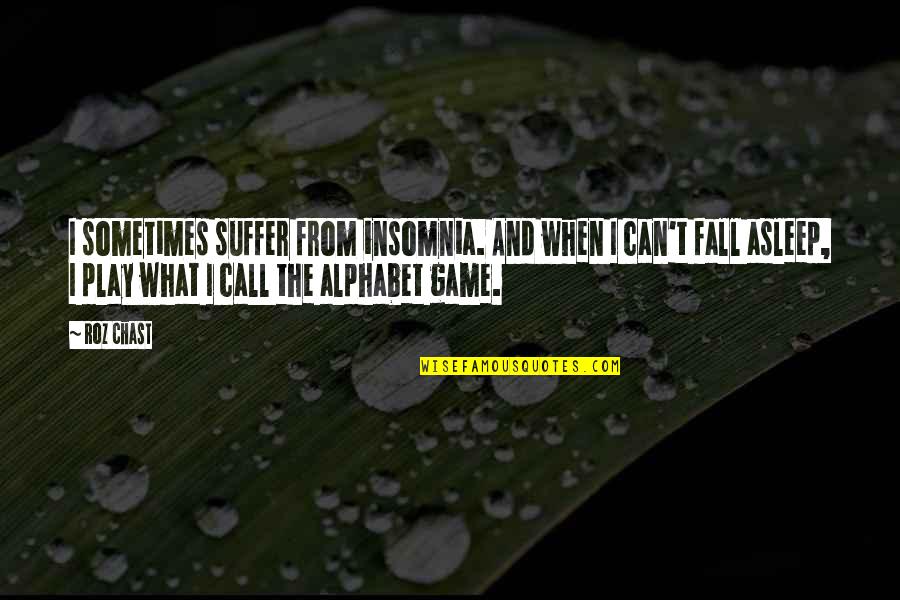 I sometimes suffer from insomnia. And when I can't fall asleep, I play what I call the alphabet game. —
Roz Chast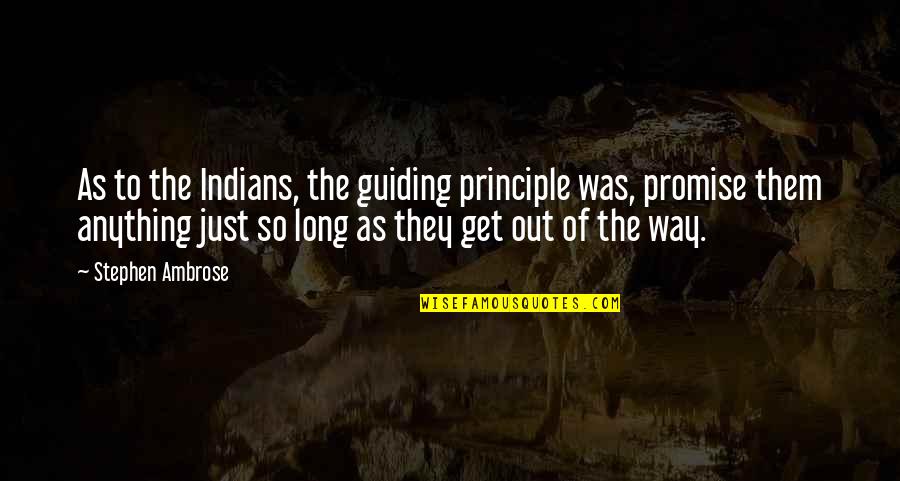 As to the Indians, the guiding principle was, promise them anything just so long as they get out of the way. —
Stephen Ambrose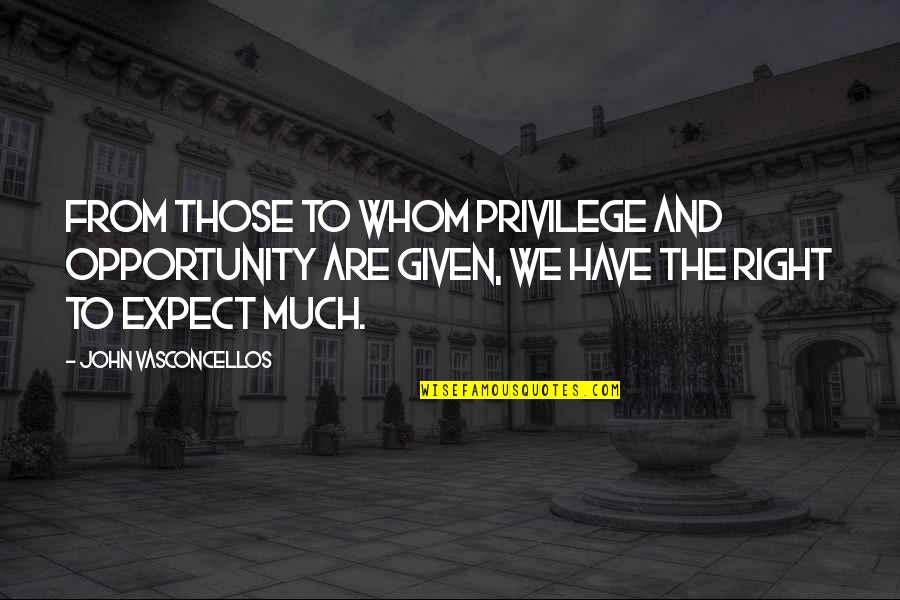 From those to whom privilege and opportunity are given, we have the right to expect much. —
John Vasconcellos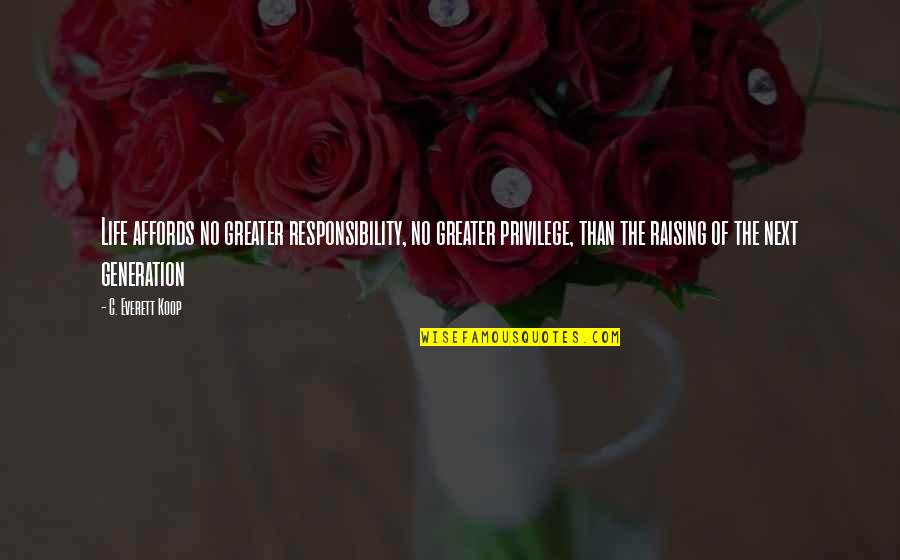 Life affords no greater responsibility, no greater privilege, than the raising of the next generation —
C. Everett Koop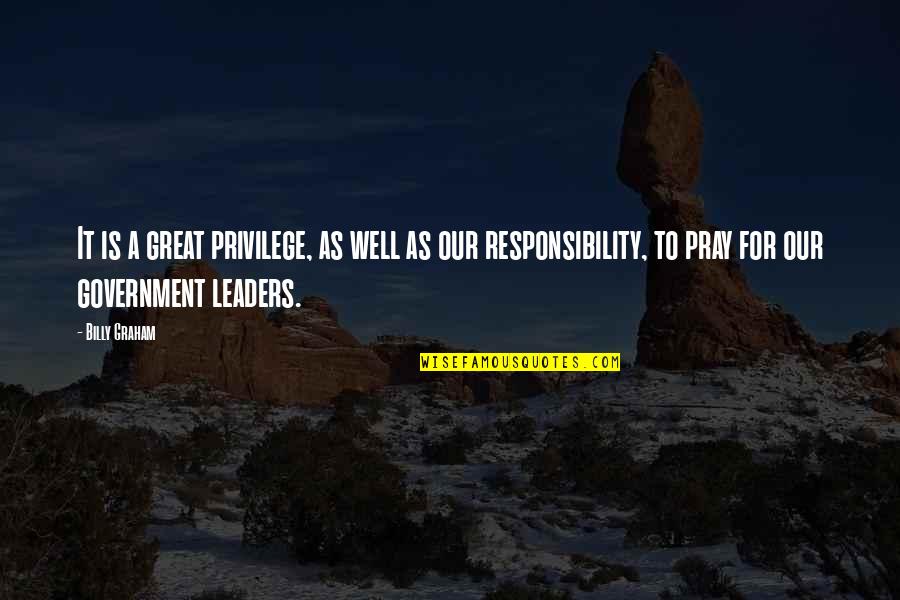 It is a great privilege, as well as our responsibility, to pray for our government leaders. —
Billy Graham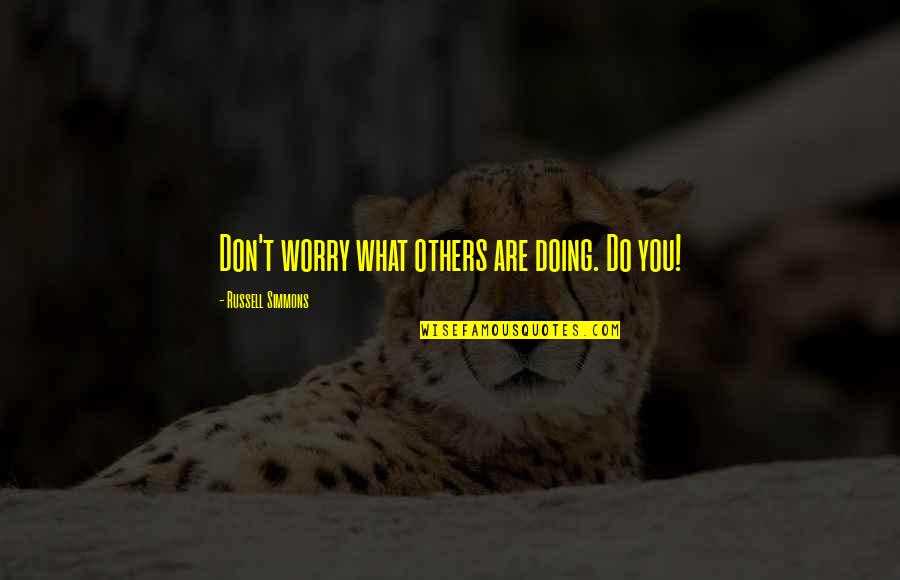 Don't worry what others are doing. Do you! —
Russell Simmons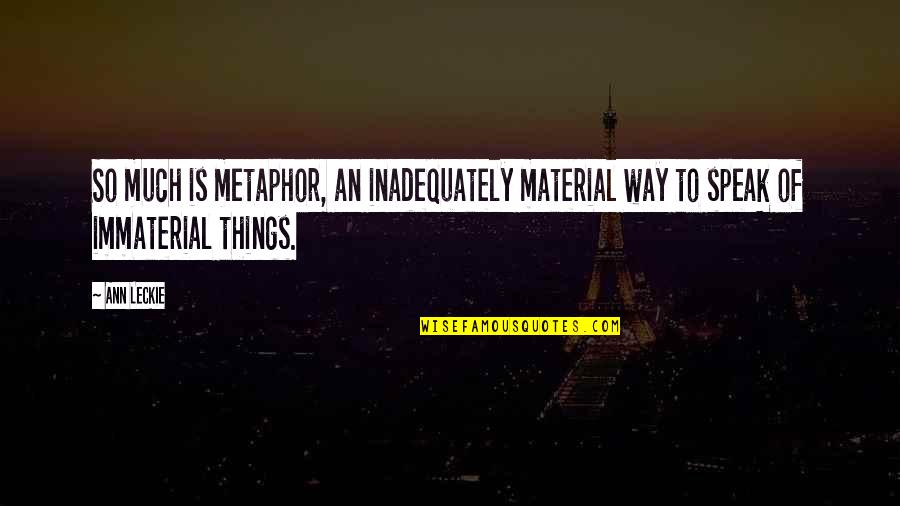 So much is metaphor, an inadequately material way to speak of immaterial things. —
Ann Leckie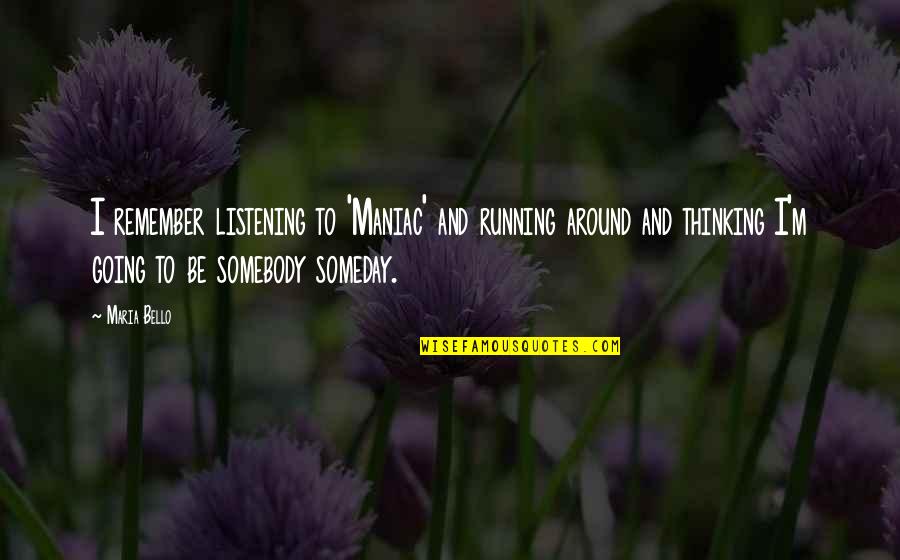 I remember listening to 'Maniac' and running around and thinking I'm going to be somebody someday. —
Maria Bello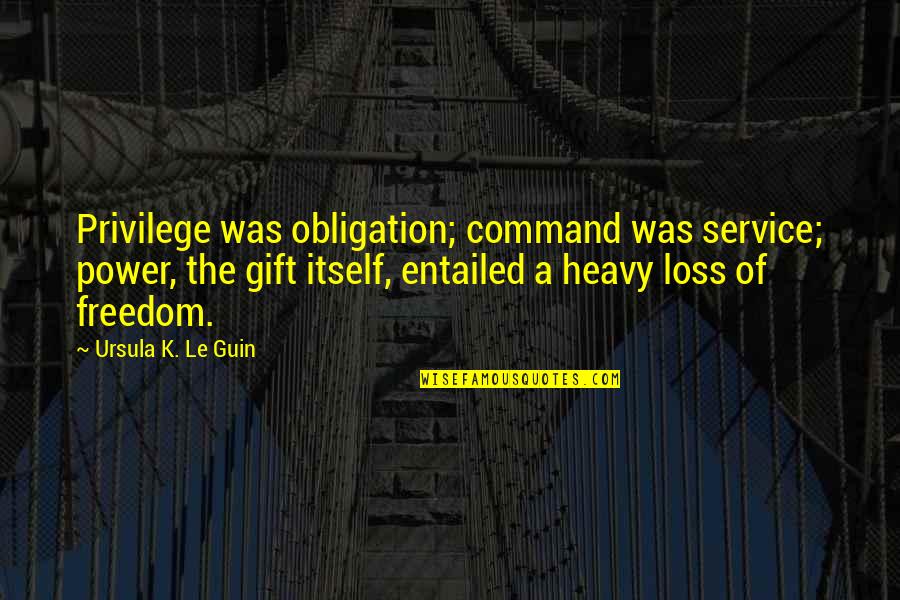 Privilege was obligation; command was service; power, the gift itself, entailed a heavy loss of freedom. —
Ursula K. Le Guin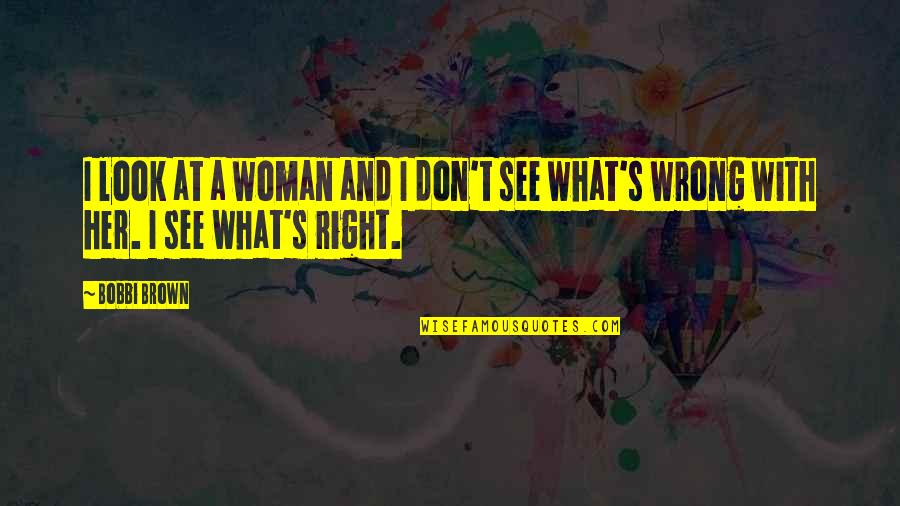 I look at a woman and I don't see what's wrong with her. I see what's right. —
Bobbi Brown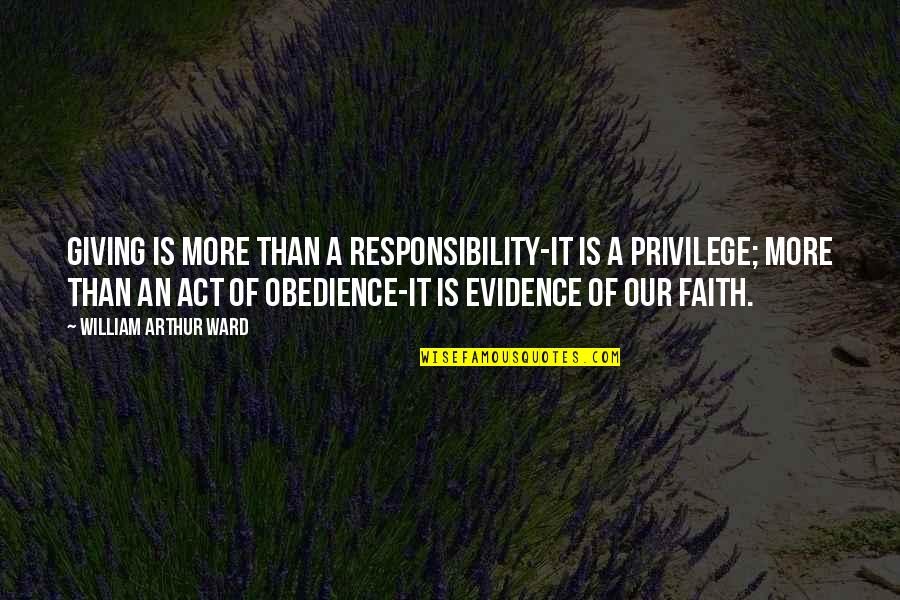 Giving is more than a responsibility-it is a privilege; more than an act of obedience-it is evidence of our faith. —
William Arthur Ward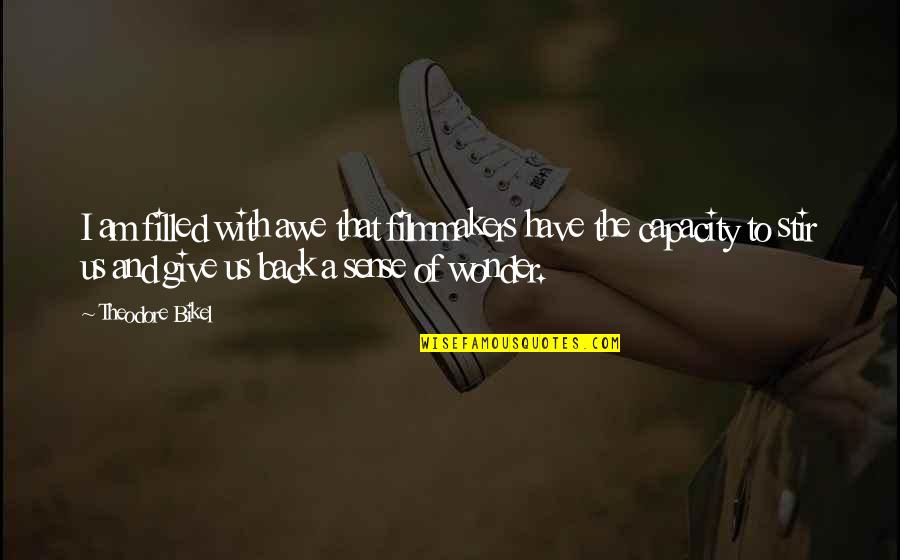 I am filled with awe that filmmakers have the capacity to stir us and give us back a sense of wonder. —
Theodore Bikel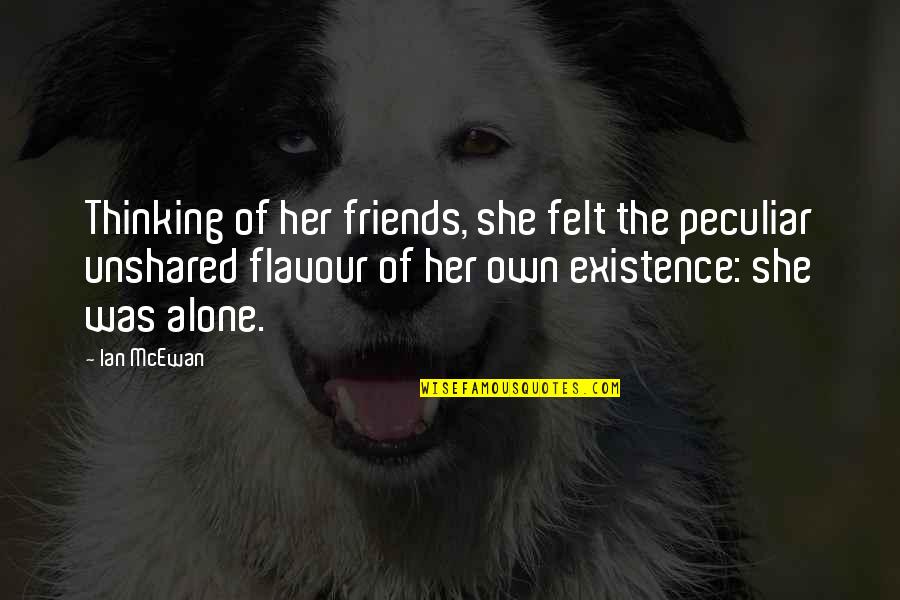 Thinking of her friends, she felt the peculiar unshared flavour of her own existence: she was alone. —
Ian McEwan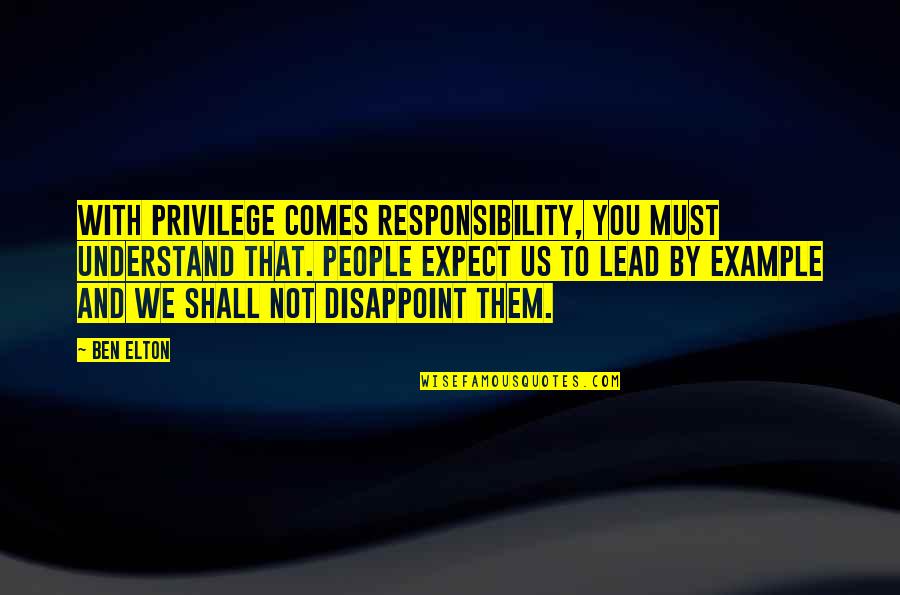 With privilege comes responsibility, you must understand that. People expect us to lead by example and we shall not disappoint them. —
Ben Elton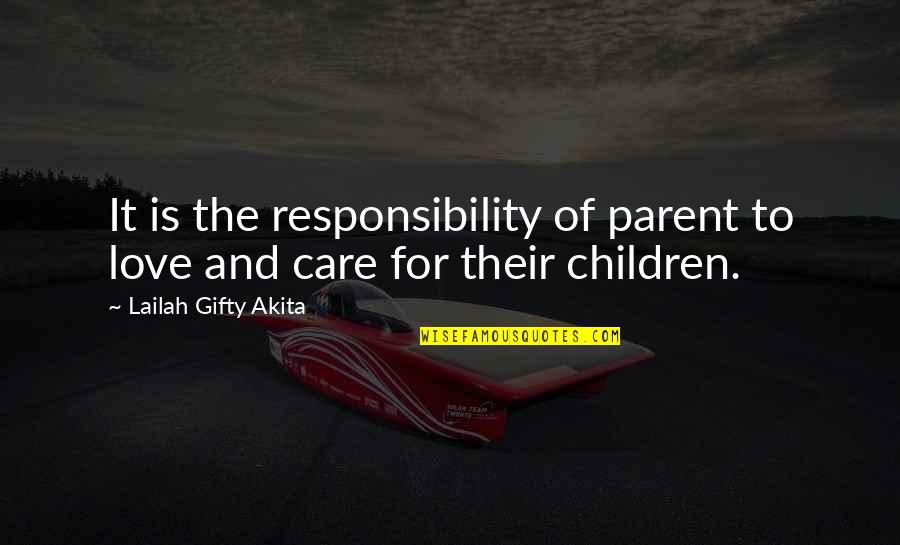 It is the responsibility of parent to love and care for their children. —
Lailah Gifty Akita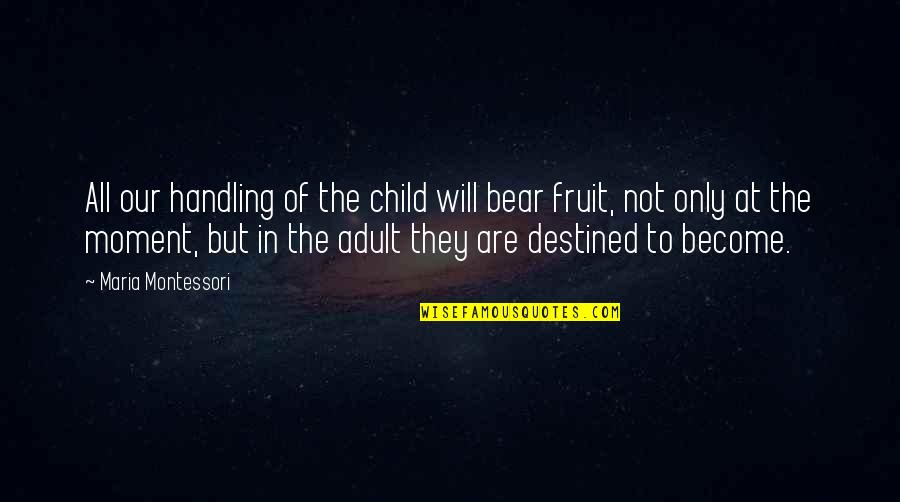 All our handling of the child will bear fruit, not only at the moment, but in the adult they are destined to become. —
Maria Montessori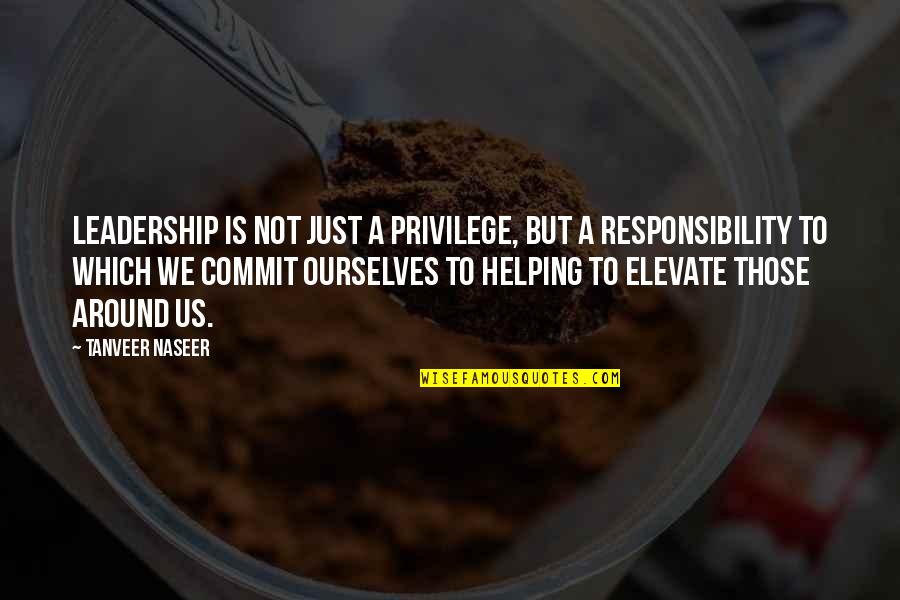 Leadership is not just a privilege, but a responsibility to which we commit ourselves to helping to elevate those around us. —
Tanveer Naseer