R.D. Cole Quotes
Top 7 wise famous quotes and sayings by R.D. Cole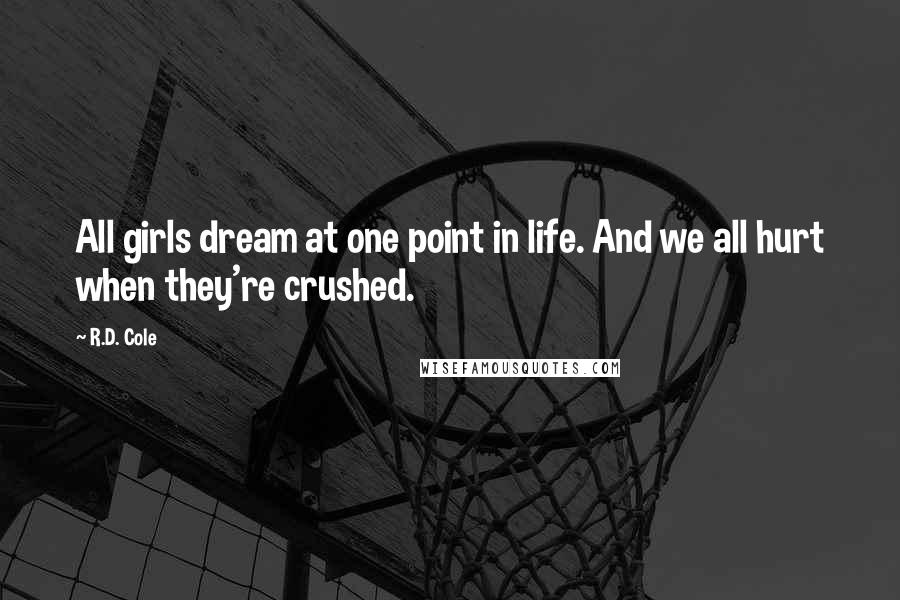 All girls dream at one point in life. And we all hurt when they're crushed.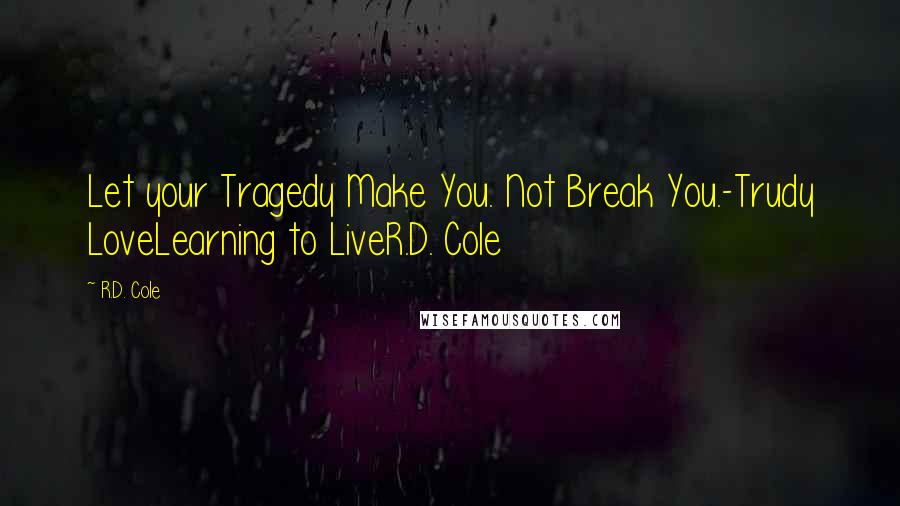 Let your Tragedy Make You. Not Break You.
-Trudy Love
Learning to Live
R.D. Cole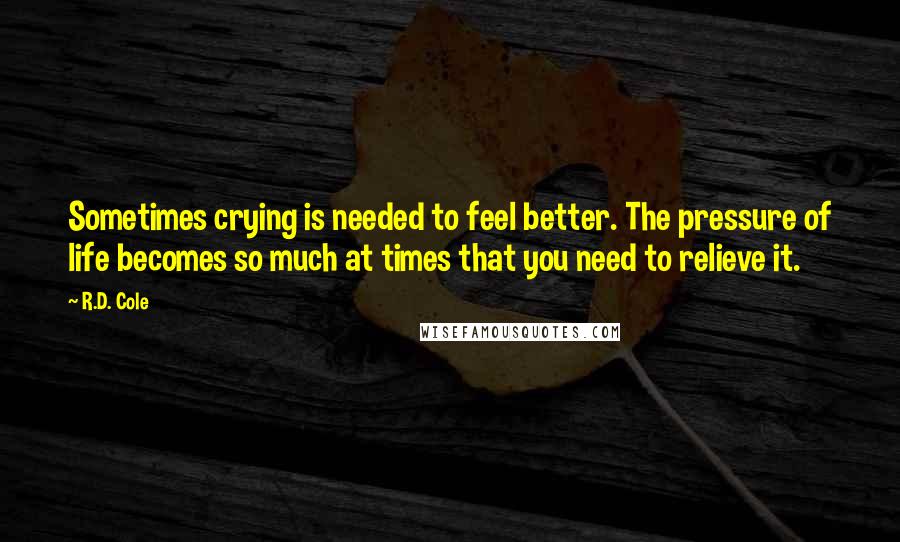 Sometimes crying is needed to feel better. The pressure of life becomes so much at times that you need to relieve it.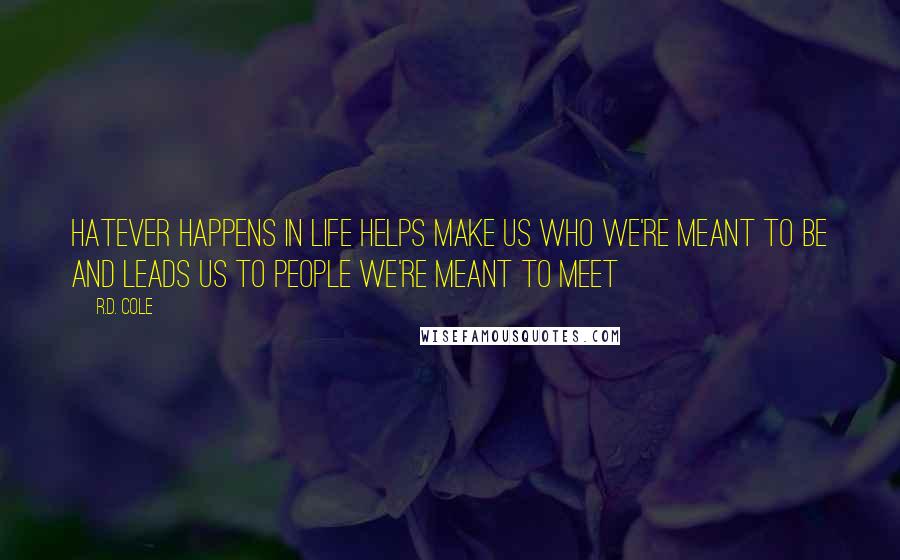 Hatever happens in life helps make us who we're meant to be and leads us to people we're meant to meet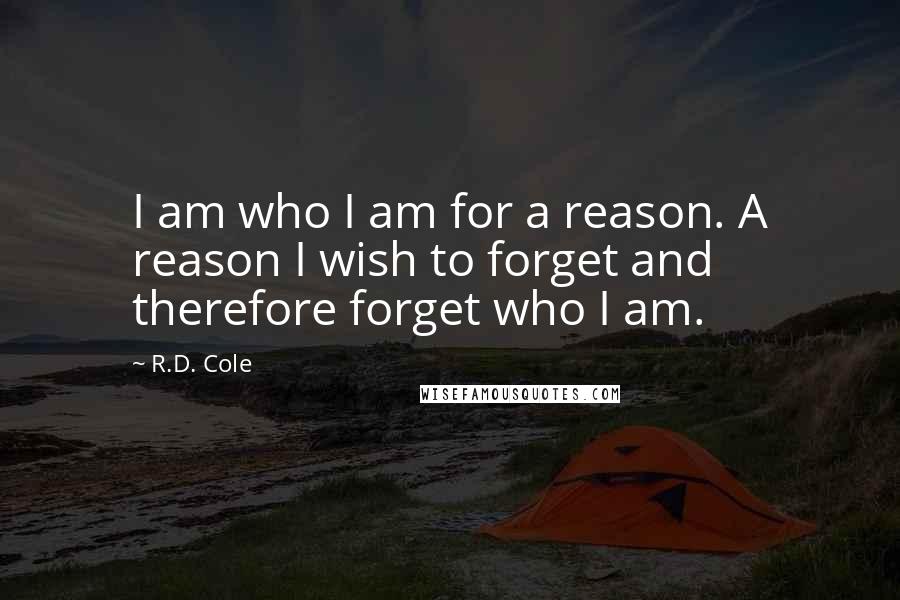 I am who I am for a reason. A reason I wish to forget and therefore forget who I am.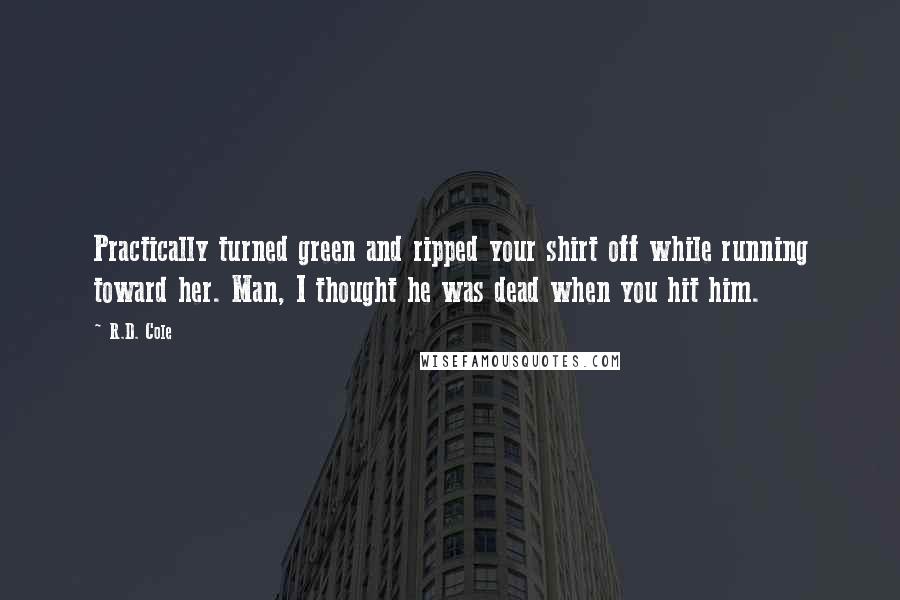 Practically turned green and ripped your shirt off while running toward her. Man, I thought he was dead when you hit him.
I also want you to know that a father isn't someone who helps produce a child. It's the person who loves that child and raises them as his own