Playing Many Roles Quotes
Collection of top 32 famous quotes about Playing Many Roles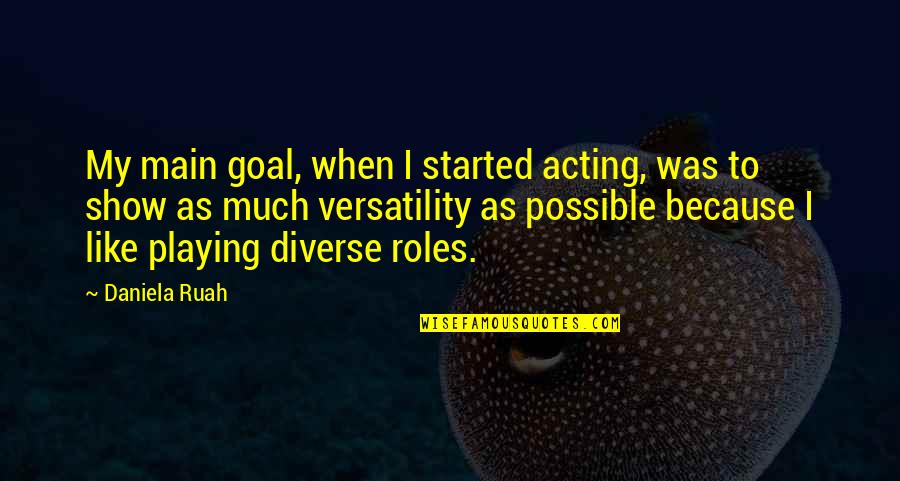 My main goal, when I started acting, was to show as much versatility as possible because I like playing diverse roles.
—
Daniela Ruah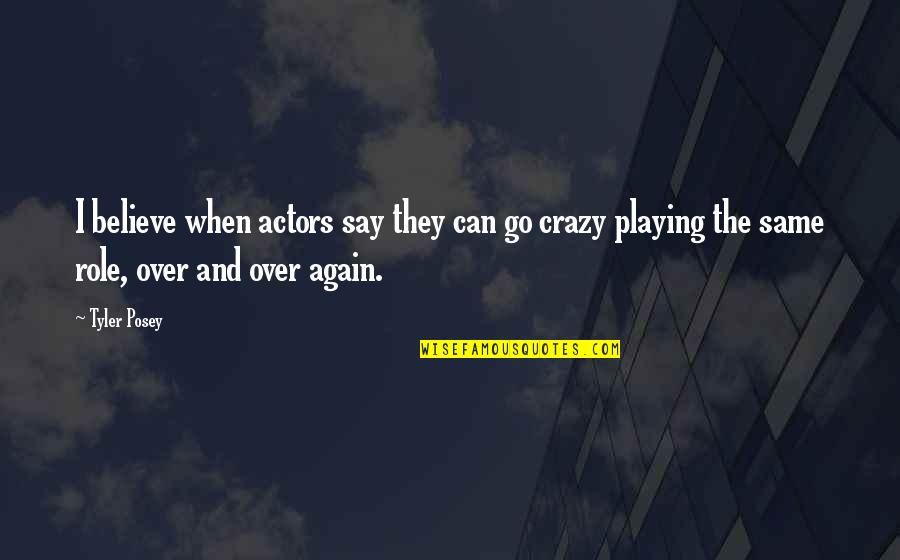 I believe when actors say they can go crazy playing the same role, over and over again.
—
Tyler Posey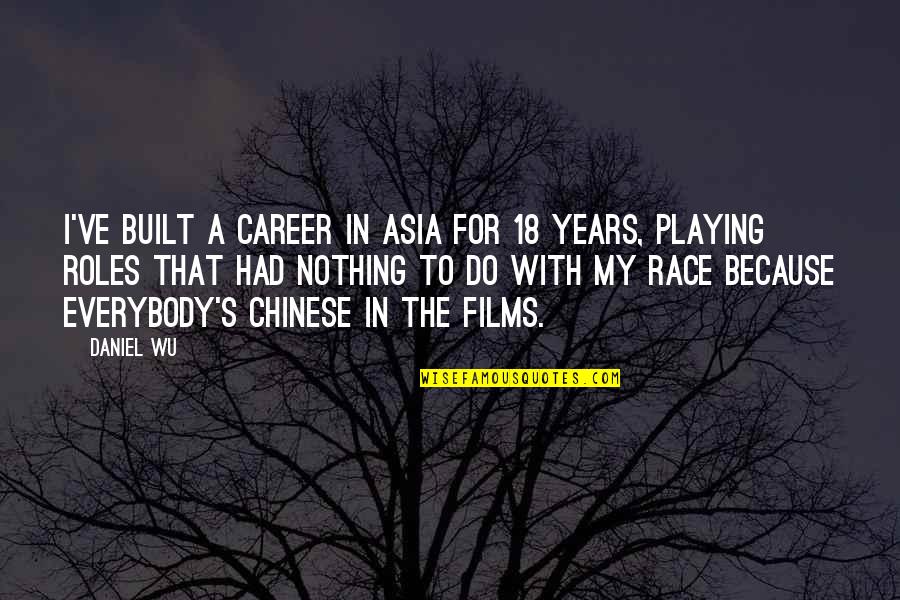 I've built a career in Asia for 18 years, playing roles that had nothing to do with my race because everybody's Chinese in the films.
—
Daniel Wu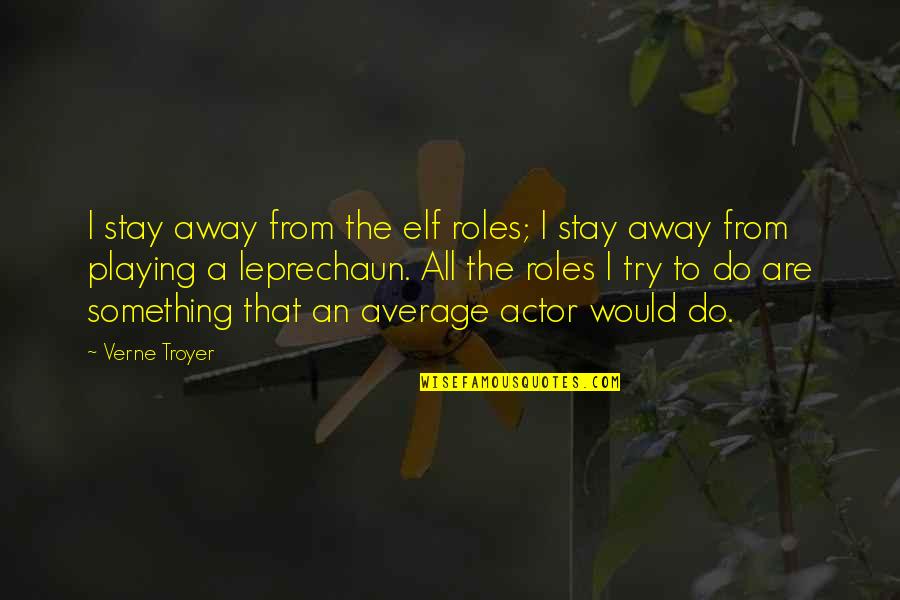 I stay away from the elf roles; I stay away from playing a leprechaun. All the roles I try to do are something that an average actor would do.
—
Verne Troyer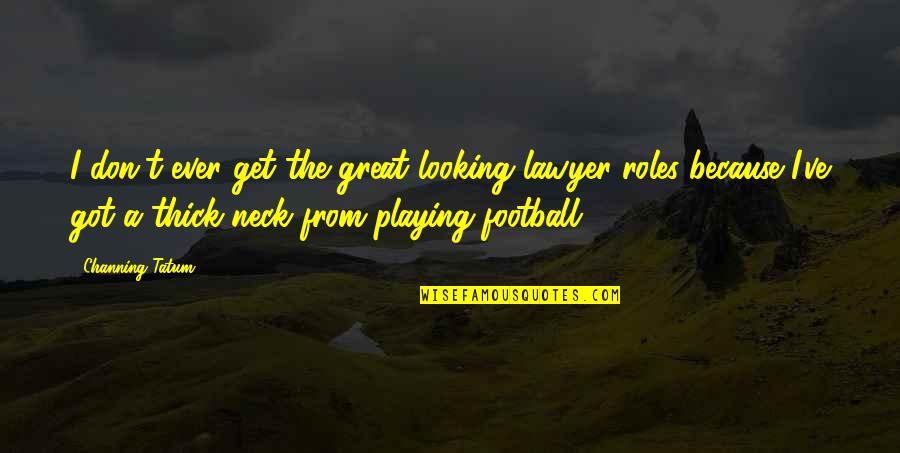 I don't ever get the great looking lawyer roles because I've got a thick neck from playing football.
—
Channing Tatum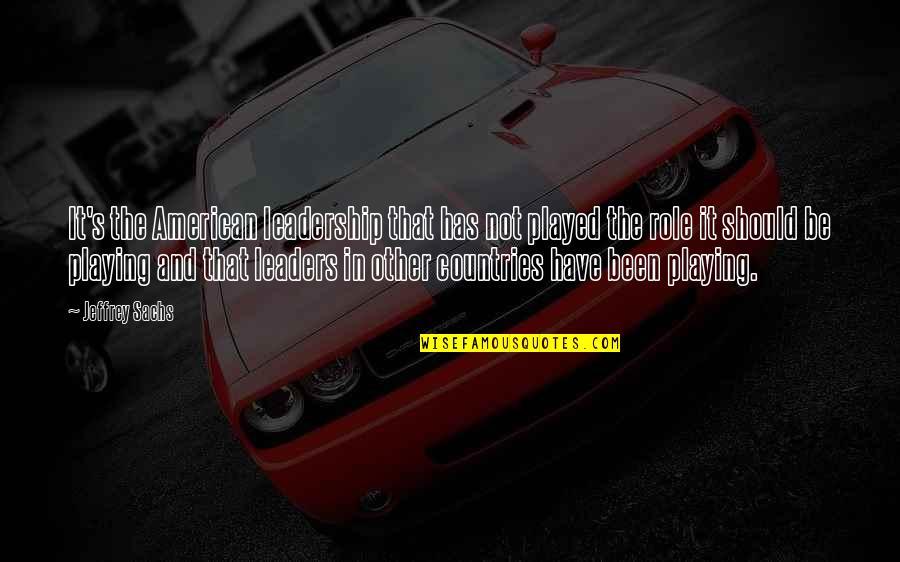 It's the American leadership that has not played the role it should be playing and that leaders in other countries have been playing.
—
Jeffrey Sachs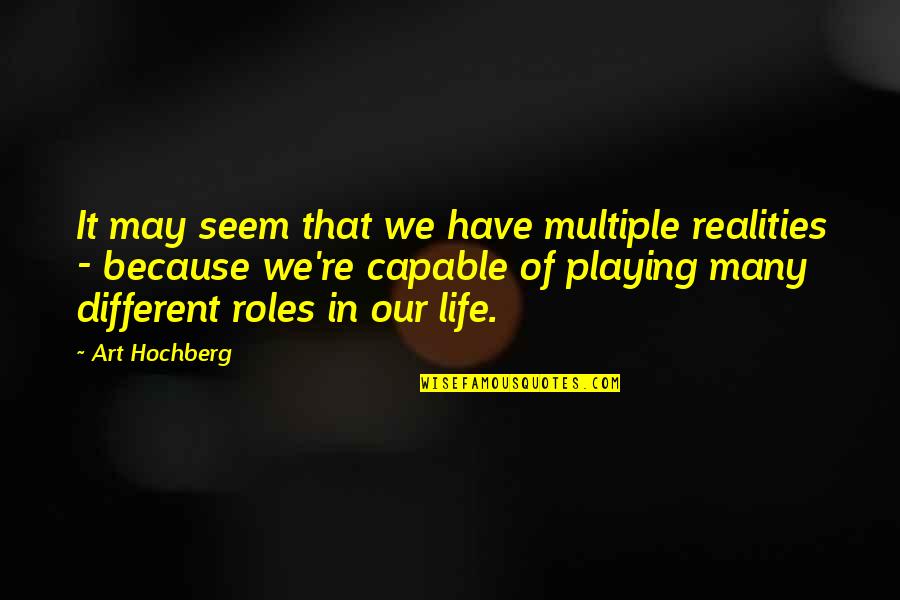 It may seem that we have multiple realities - because we're capable of playing many different roles in our life.
—
Art Hochberg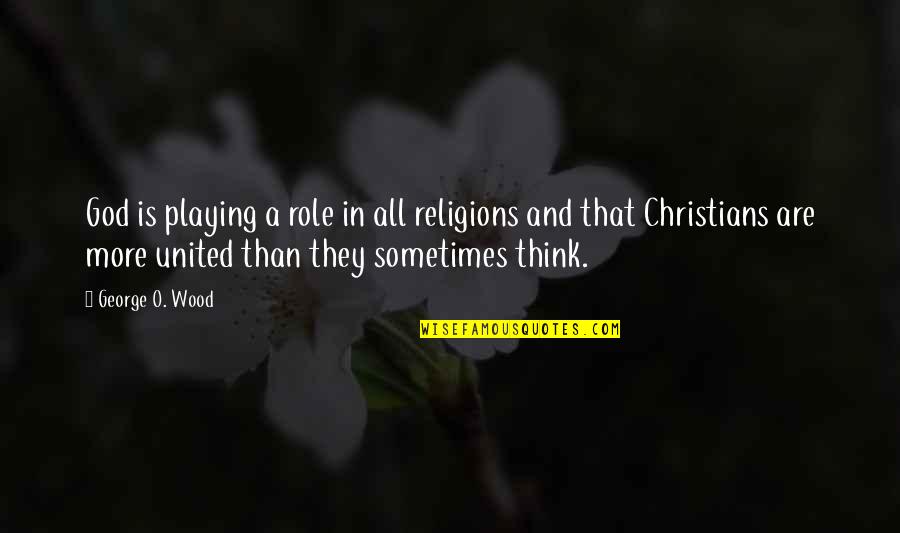 God is playing a role in all religions and that Christians are more united than they sometimes think.
—
George O. Wood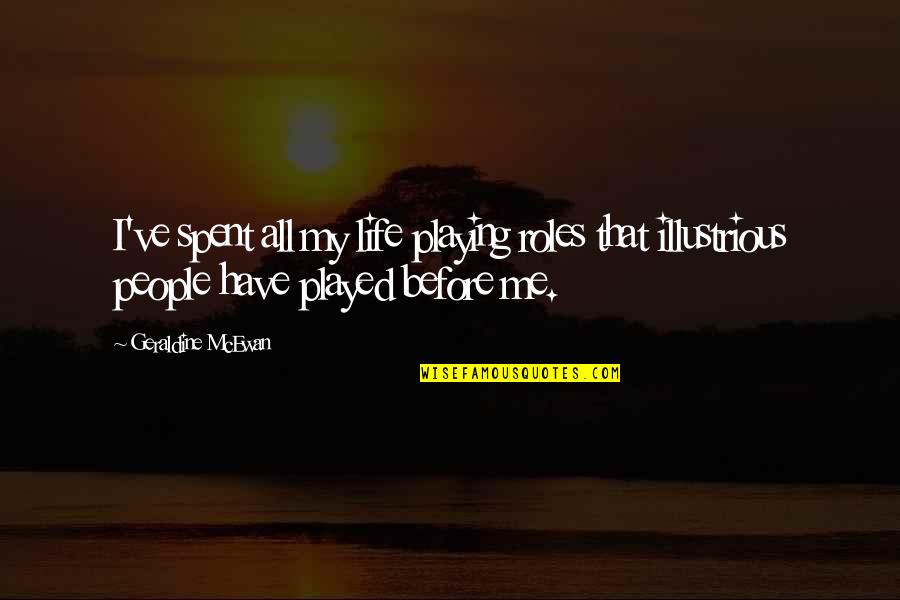 I've spent all my life playing roles that illustrious people have played before me.
—
Geraldine McEwan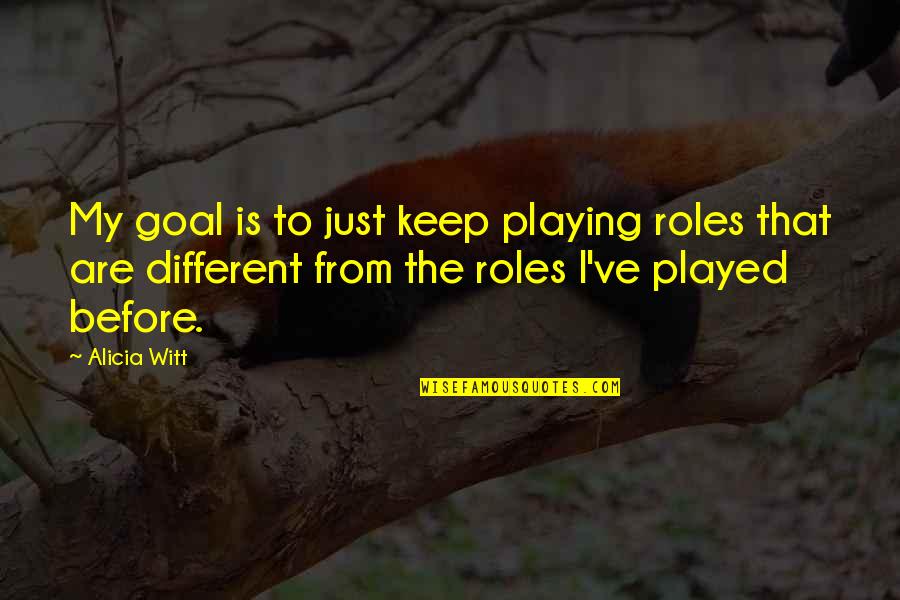 My goal is to just keep playing roles that are different from the roles I've played before.
—
Alicia Witt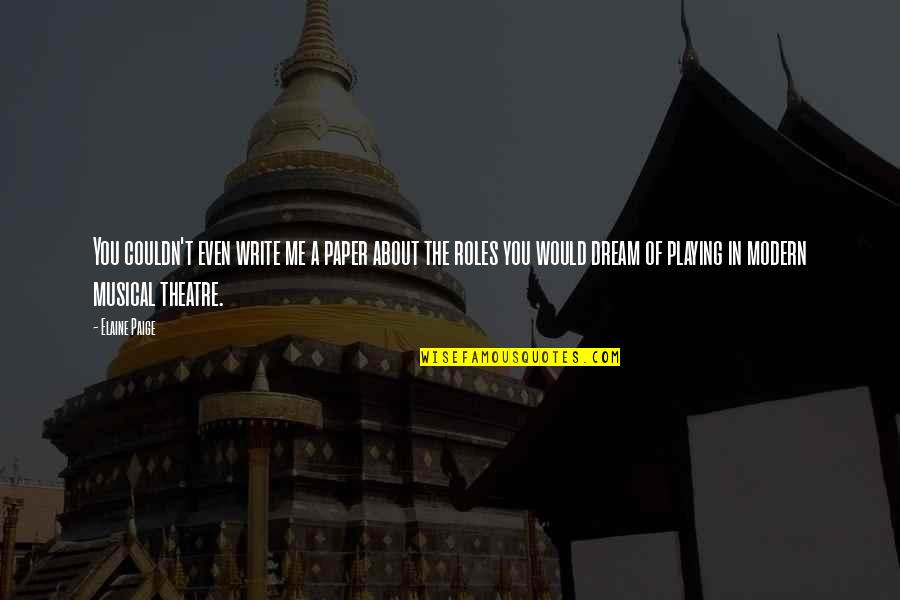 You couldn't even write me a paper about the roles you would dream of playing in modern musical theatre.
—
Elaine Paige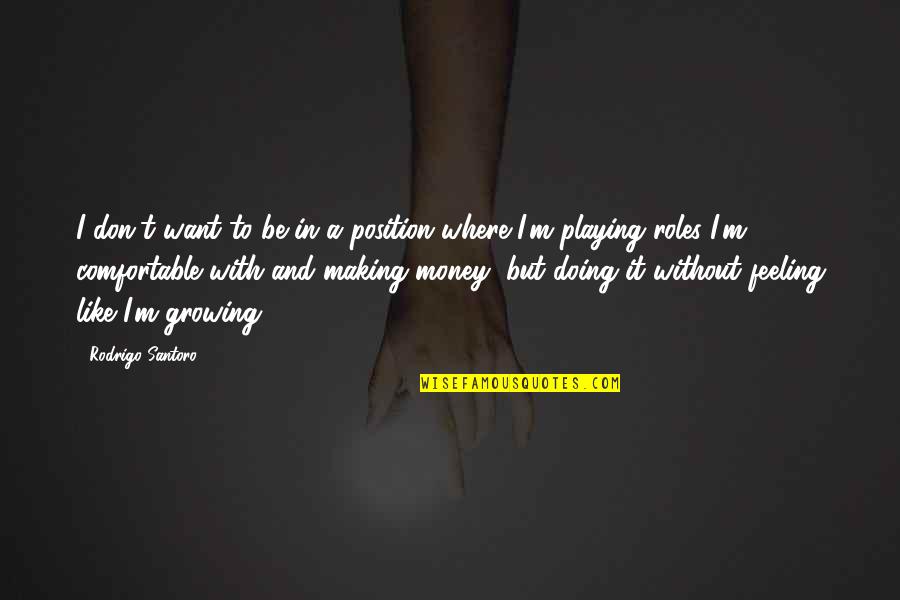 I don't want to be in a position where I'm playing roles I'm comfortable with and making money, but doing it without feeling like I'm growing. —
Rodrigo Santoro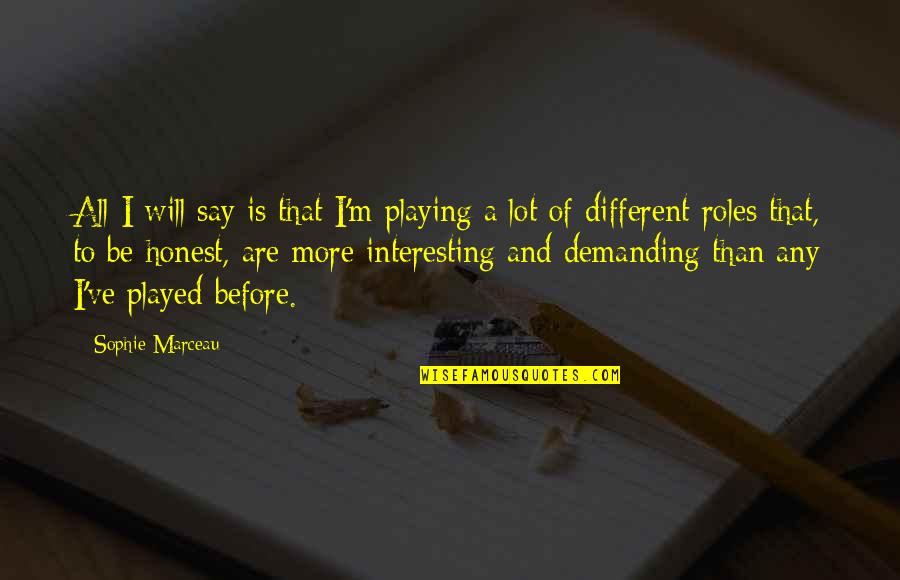 All I will say is that I'm playing a lot of different roles that, to be honest, are more interesting and demanding than any I've played before. —
Sophie Marceau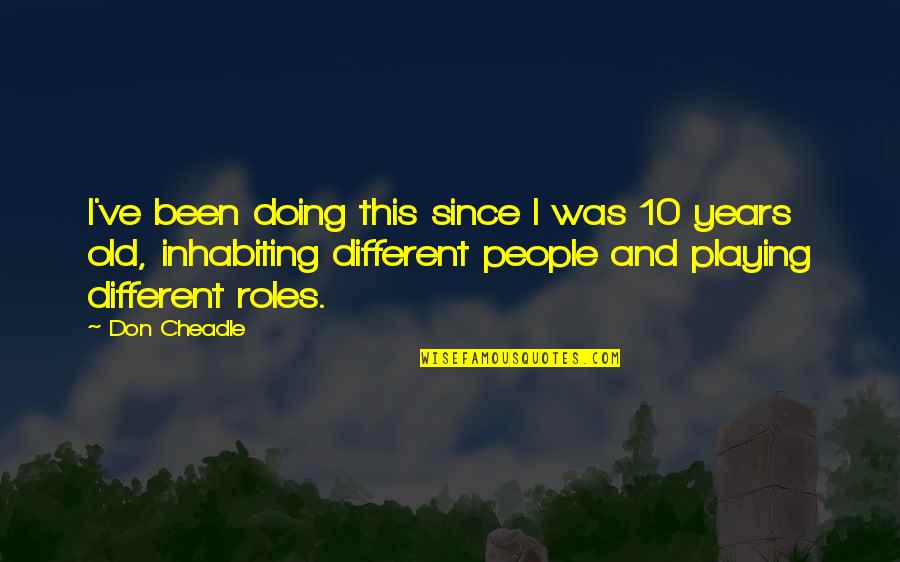 I've been doing this since I was 10 years old, inhabiting different people and playing different roles. —
Don Cheadle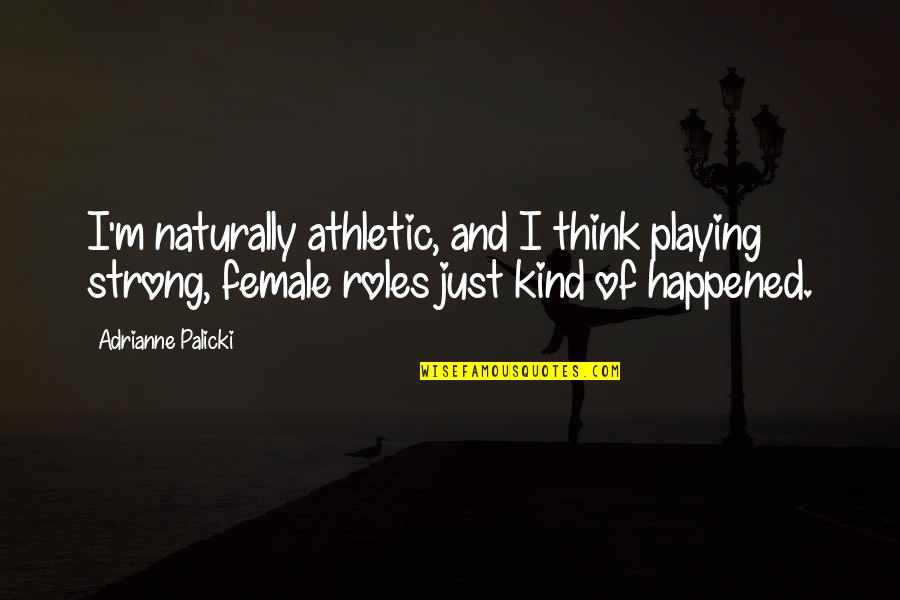 I'm naturally athletic, and I think playing strong, female roles just kind of happened. —
Adrianne Palicki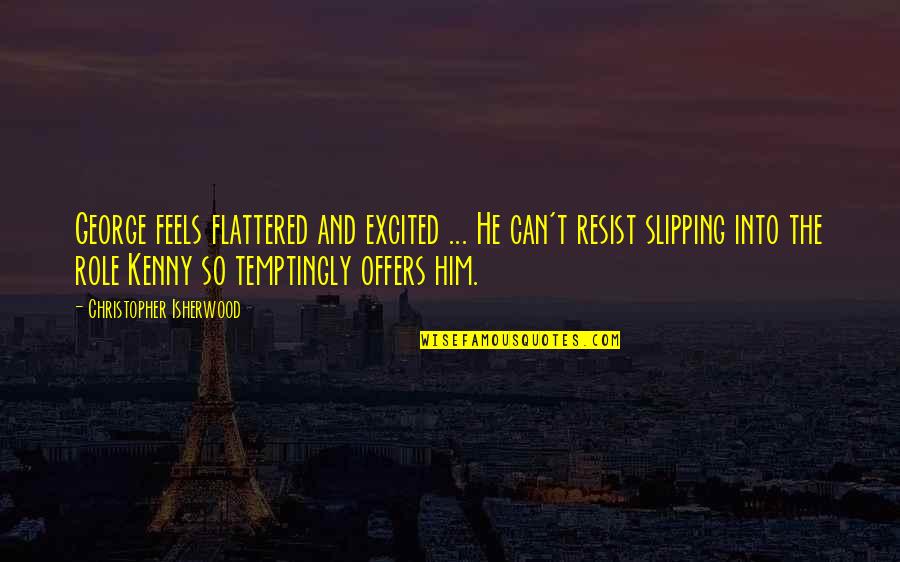 George feels flattered and excited ... He can't resist slipping into the role Kenny so temptingly offers him. —
Christopher Isherwood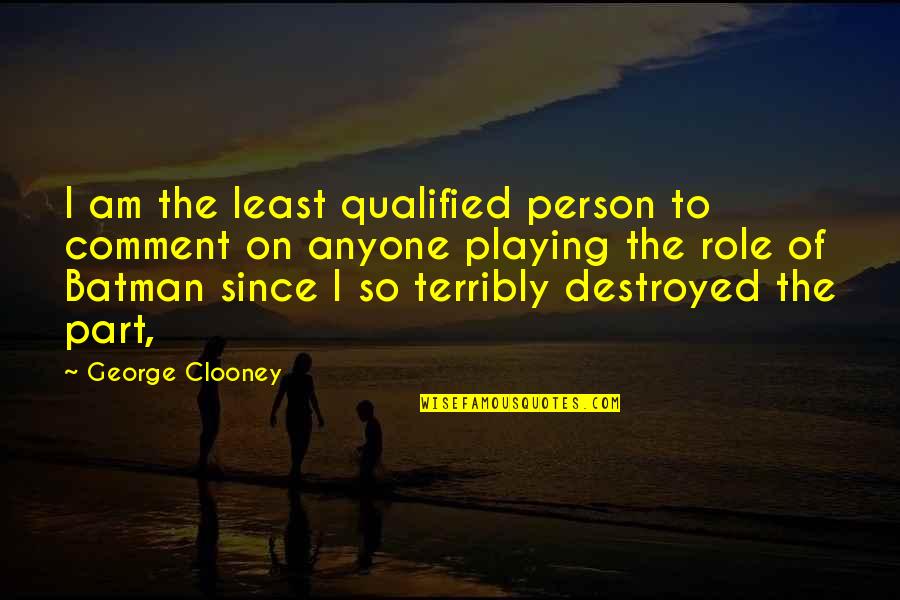 I am the least qualified person to comment on anyone playing the role of Batman since I so terribly destroyed the part, —
George Clooney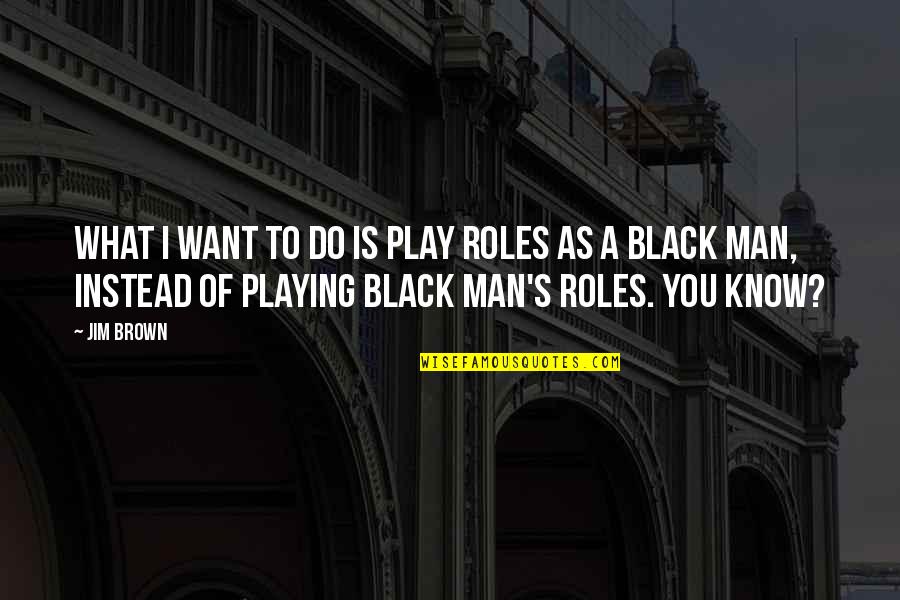 What I want to do is play roles as a black man, instead of playing black man's roles. You know? —
Jim Brown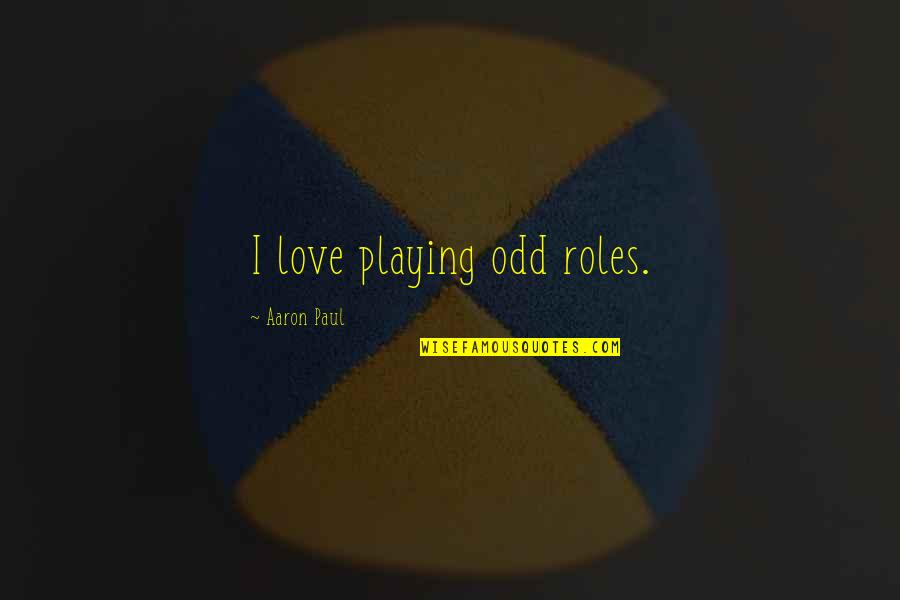 I love playing odd roles. —
Aaron Paul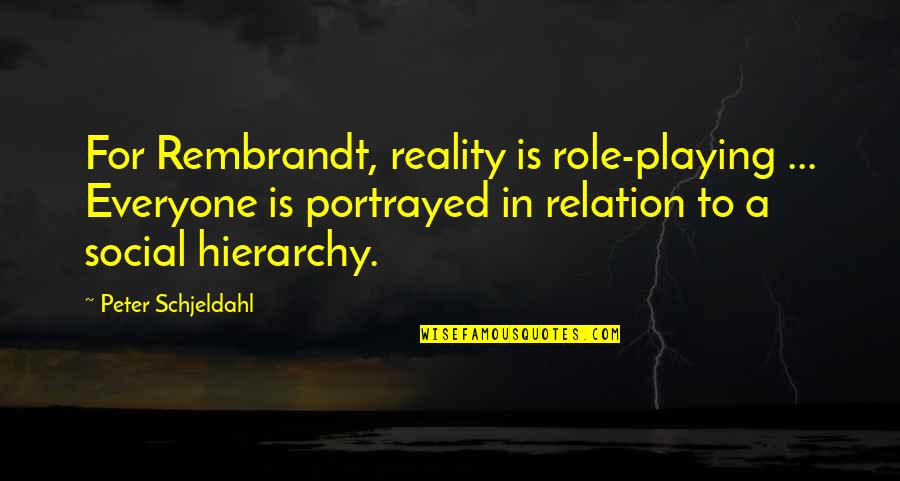 For Rembrandt, reality is role-playing ... Everyone is portrayed in relation to a social hierarchy. —
Peter Schjeldahl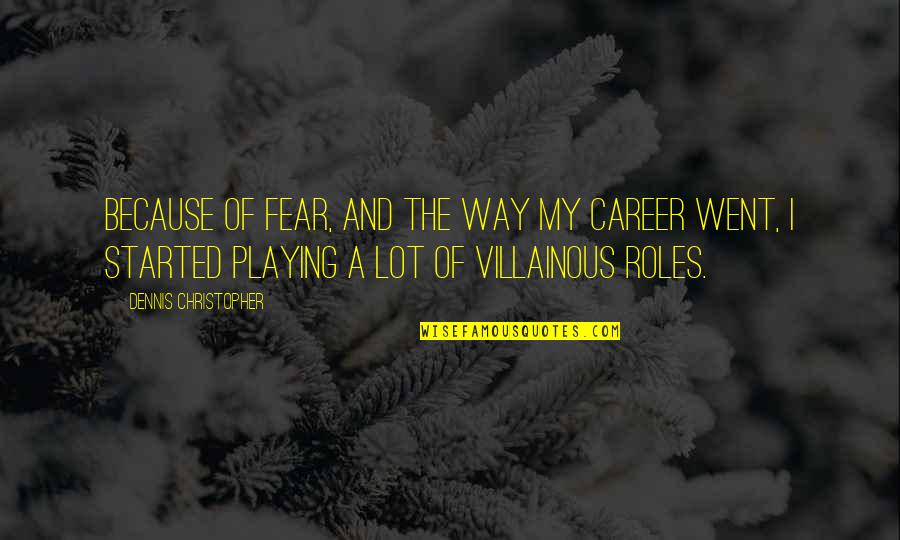 Because of fear, and the way my career went, I started playing a lot of villainous roles. —
Dennis Christopher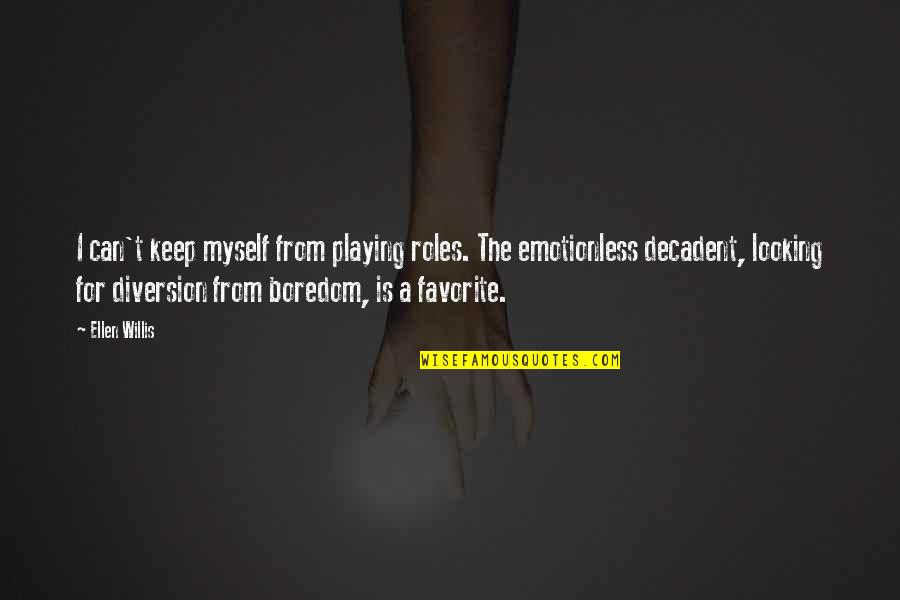 I can't keep myself from playing roles. The emotionless decadent, looking for diversion from boredom, is a favorite. —
Ellen Willis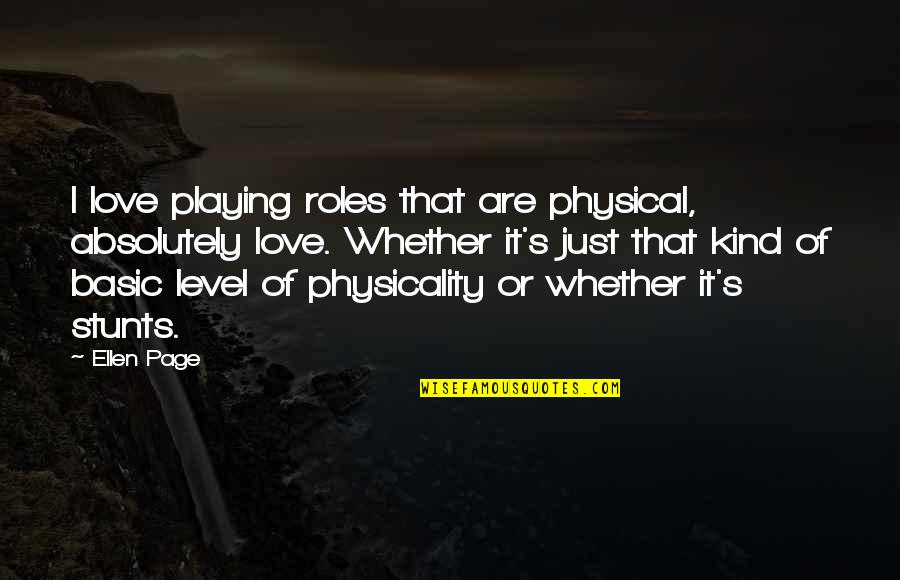 I love playing roles that are physical, absolutely love. Whether it's just that kind of basic level of physicality or whether it's stunts. —
Ellen Page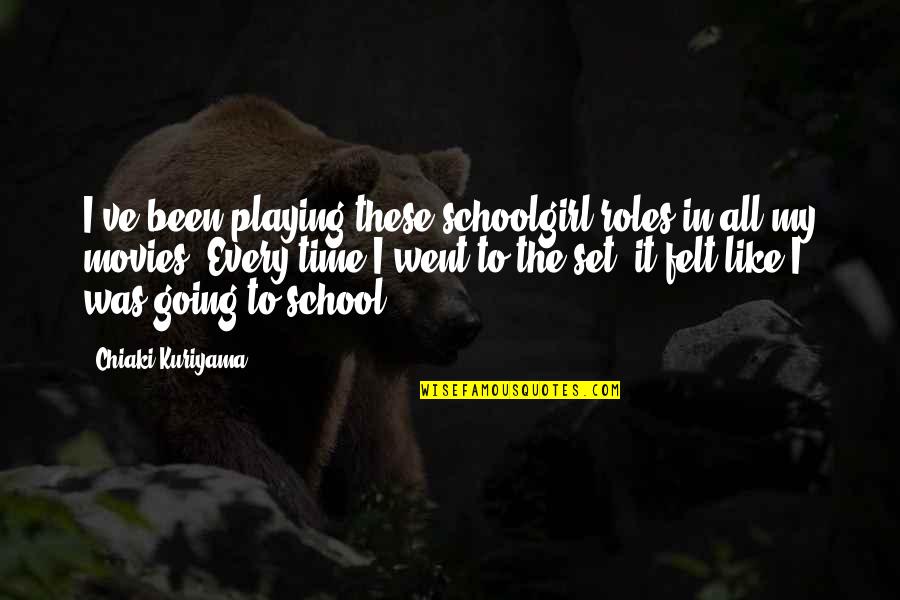 I've been playing these schoolgirl roles in all my movies. Every time I went to the set, it felt like I was going to school. —
Chiaki Kuriyama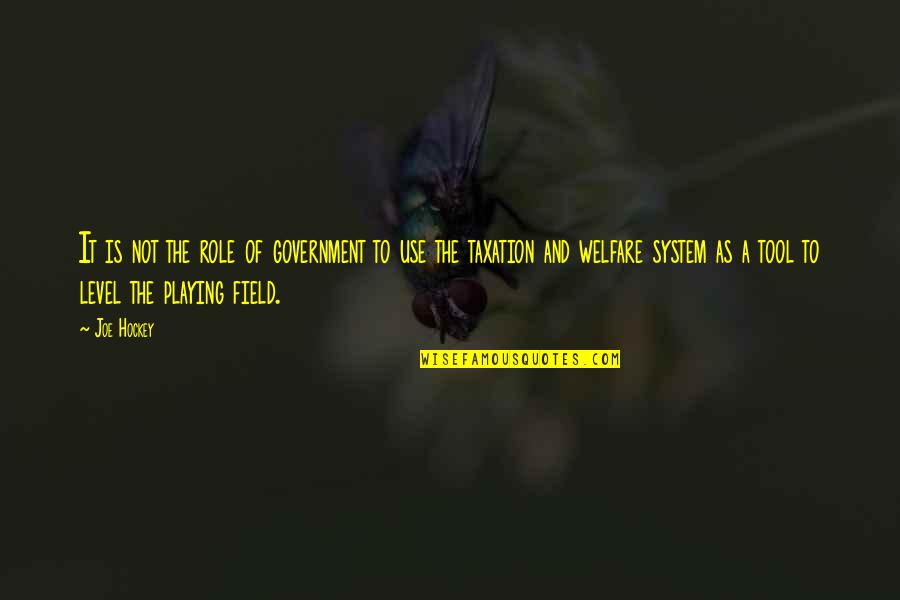 It is not the role of government to use the taxation and welfare system as a tool to level the playing field. —
Joe Hockey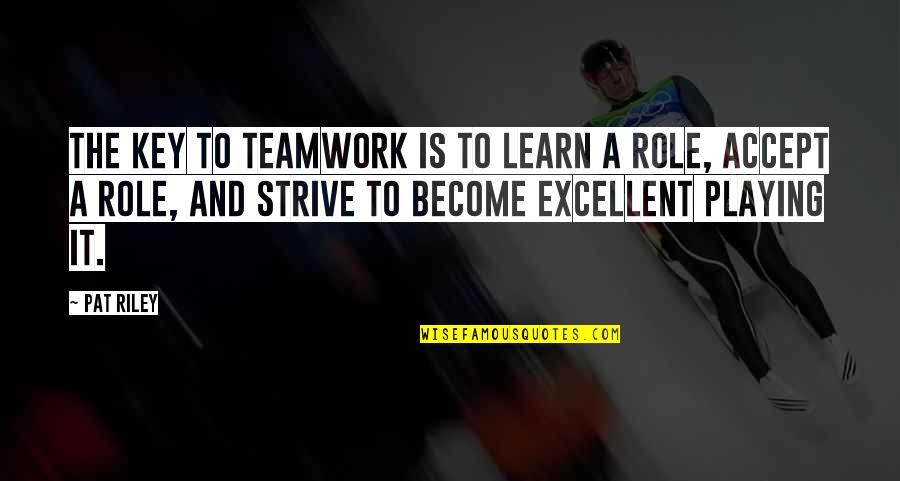 The key to teamwork is to learn a role, accept a role, and strive to become excellent playing it. —
Pat Riley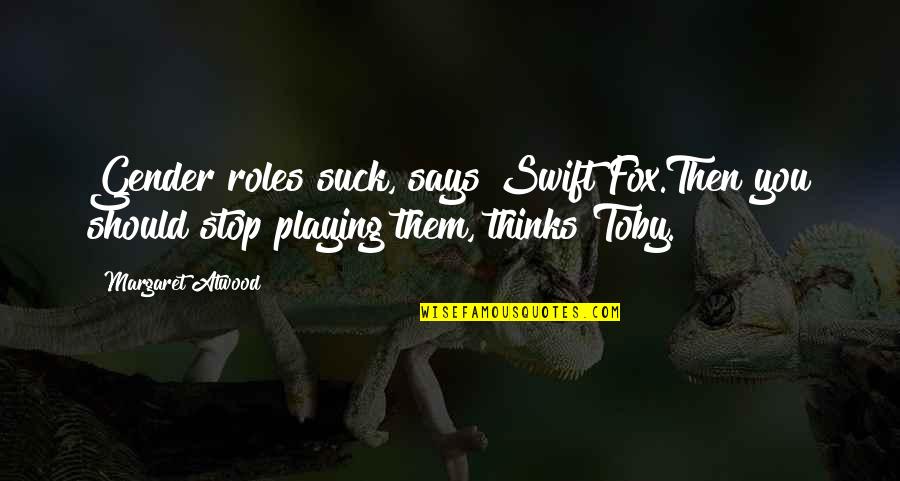 Gender roles suck, says Swift Fox.
Then you should stop playing them, thinks Toby. —
Margaret Atwood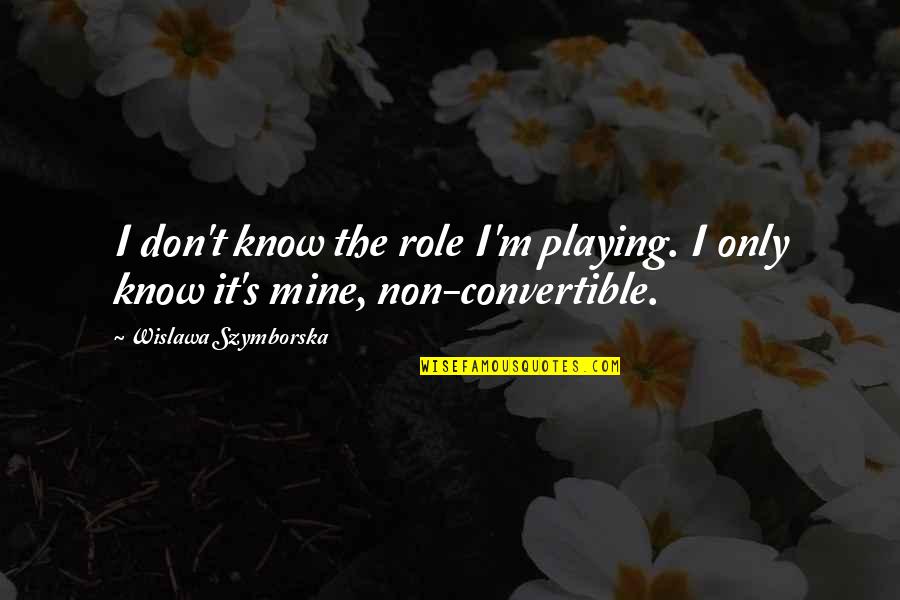 I don't know the role I'm playing. I only know it's mine, non-convertible. —
Wislawa Szymborska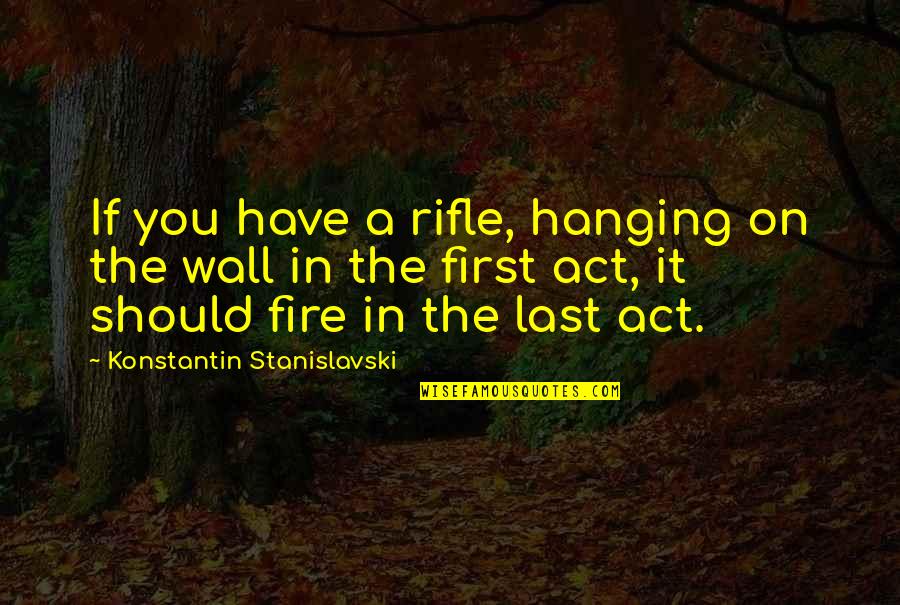 If you have a rifle, hanging on the wall in the first act, it should fire in the last act. —
Konstantin Stanislavski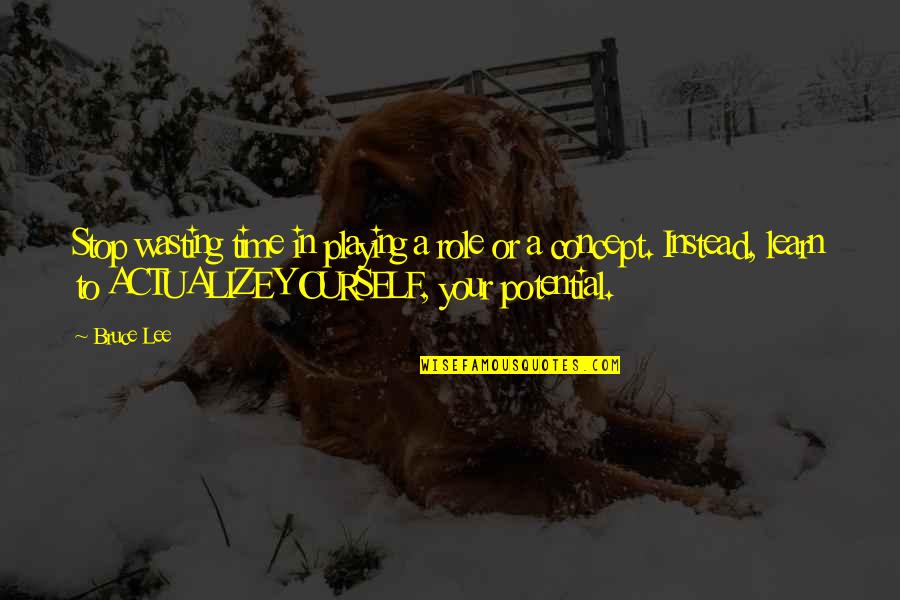 Stop wasting time in playing a role or a concept. Instead, learn to ACTUALIZE YOURSELF, your potential. —
Bruce Lee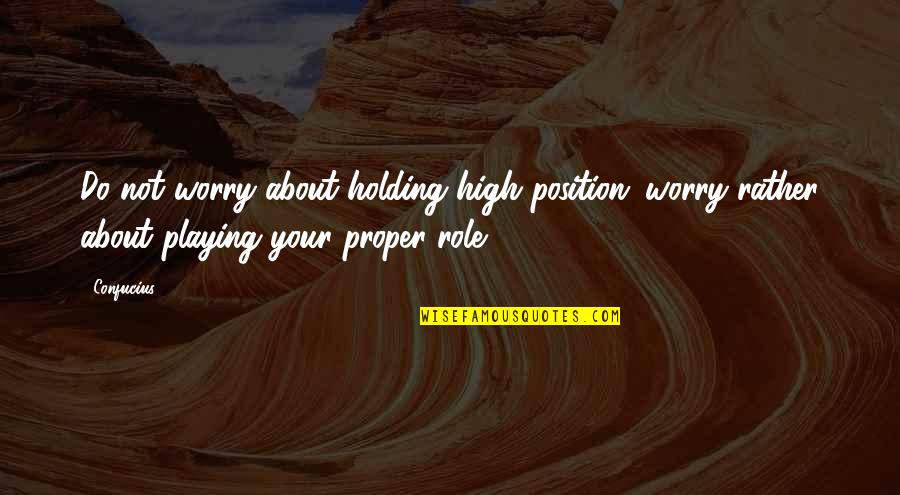 Do not worry about holding high position; worry rather about playing your proper role. —
Confucius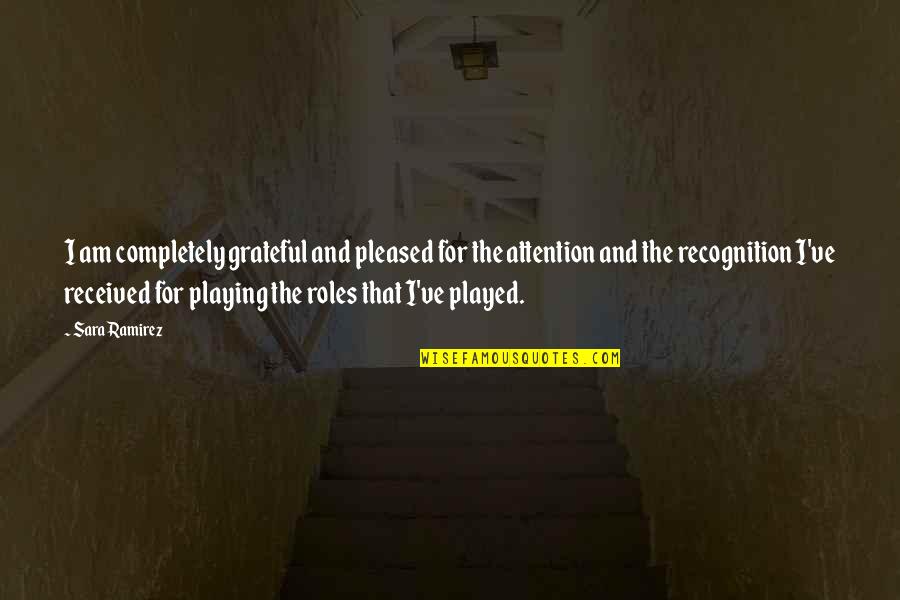 I am completely grateful and pleased for the attention and the recognition I've received for playing the roles that I've played. —
Sara Ramirez