Passion And Drive Quotes
Collection of top 30 famous quotes about Passion And Drive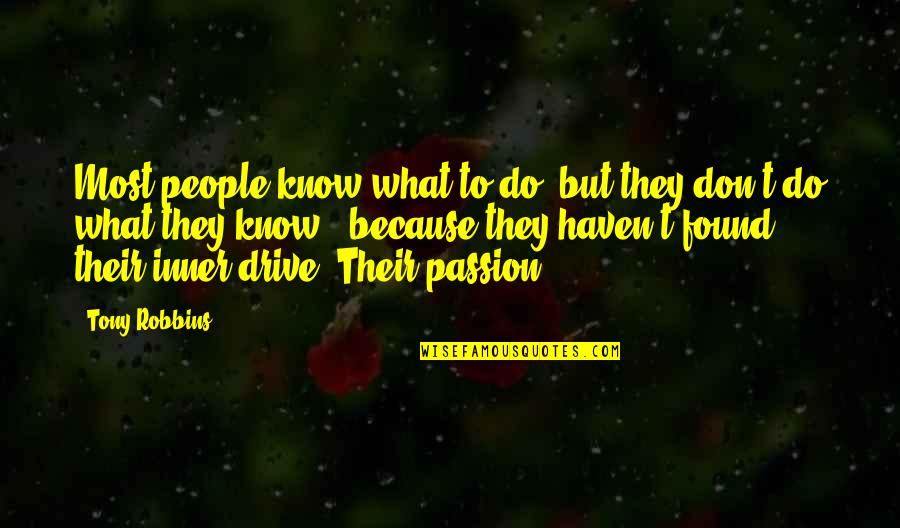 Most people know what to do, but they don't do what they know - because they haven't found their inner drive. Their passion.
—
Tony Robbins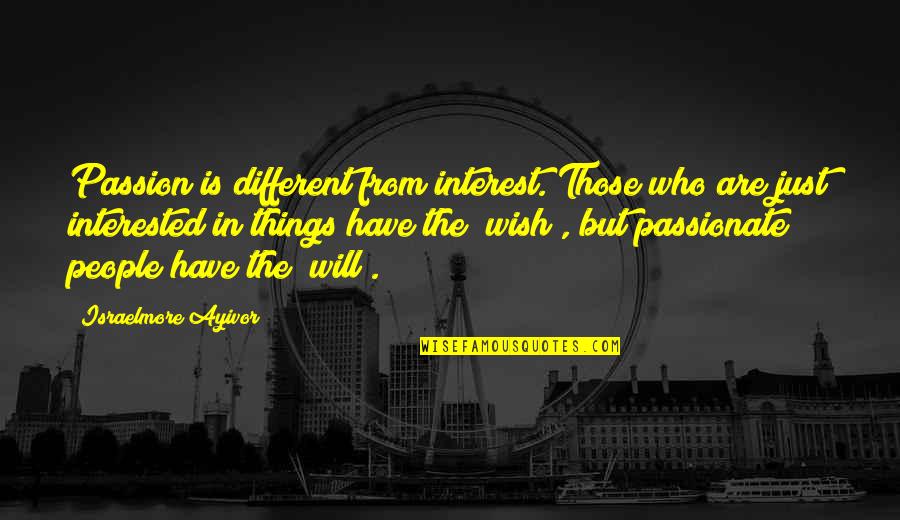 Passion is different from interest. Those who are just interested in things have the "wish", but passionate people have the "will".
—
Israelmore Ayivor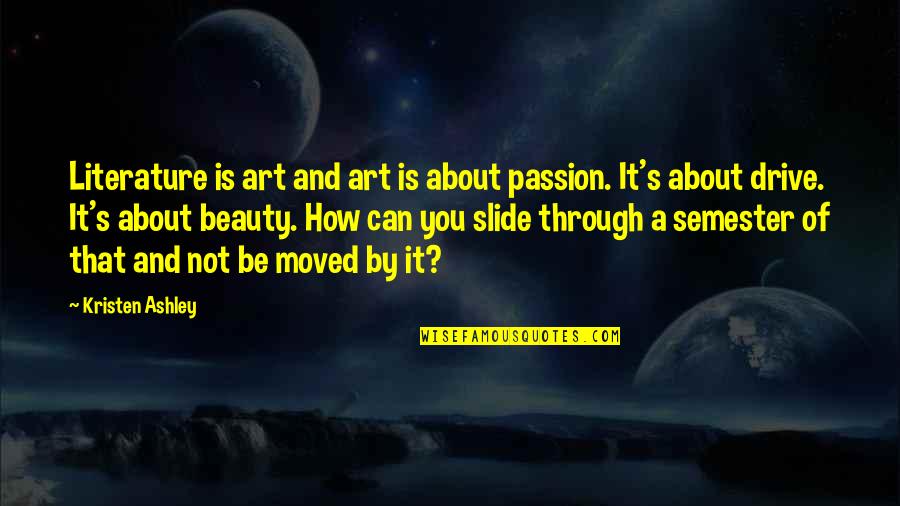 Literature is art and art is about passion. It's about drive. It's about beauty. How can you slide through a semester of that and not be moved by it?
—
Kristen Ashley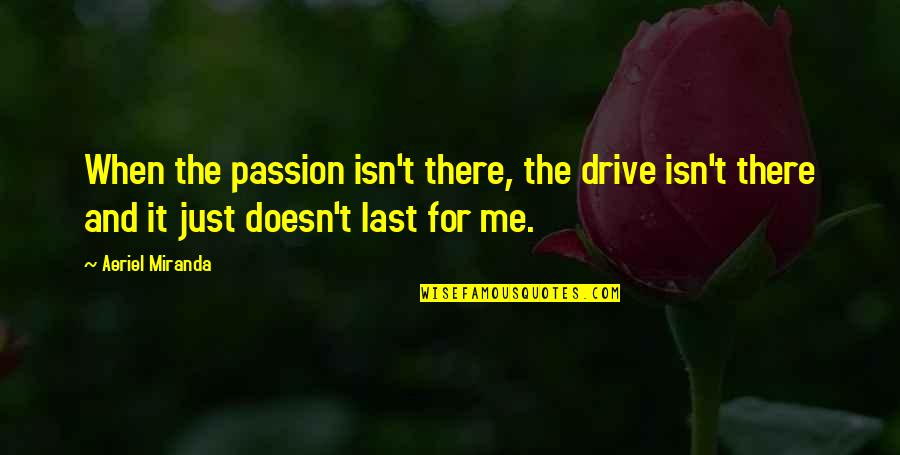 When the passion isn't there, the drive isn't there and it just doesn't last for me.
—
Aeriel Miranda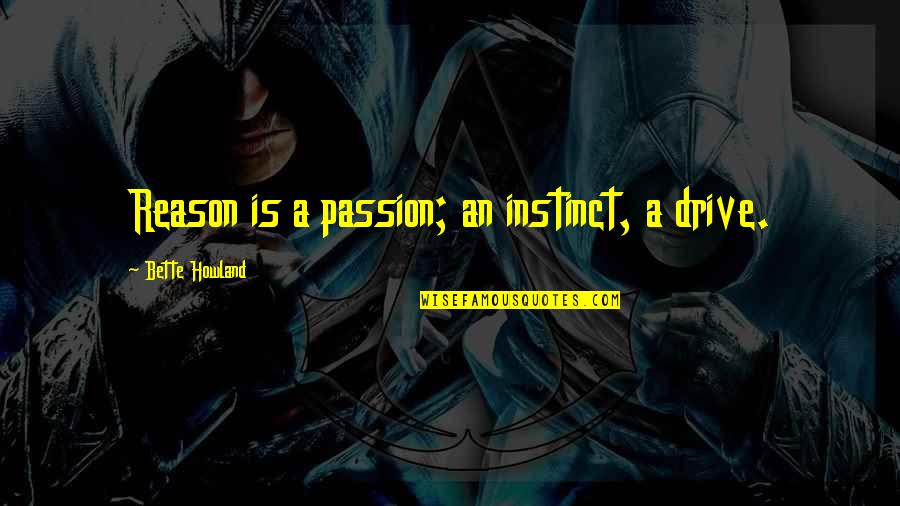 Reason is a passion; an instinct, a drive.
—
Bette Howland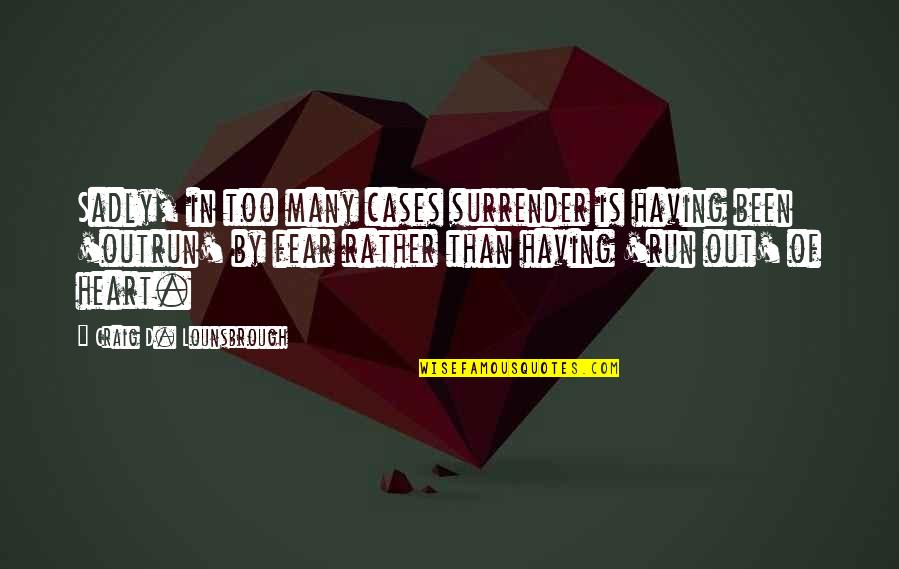 Sadly, in too many cases surrender is having been 'outrun' by fear rather than having 'run out' of heart.
—
Craig D. Lounsbrough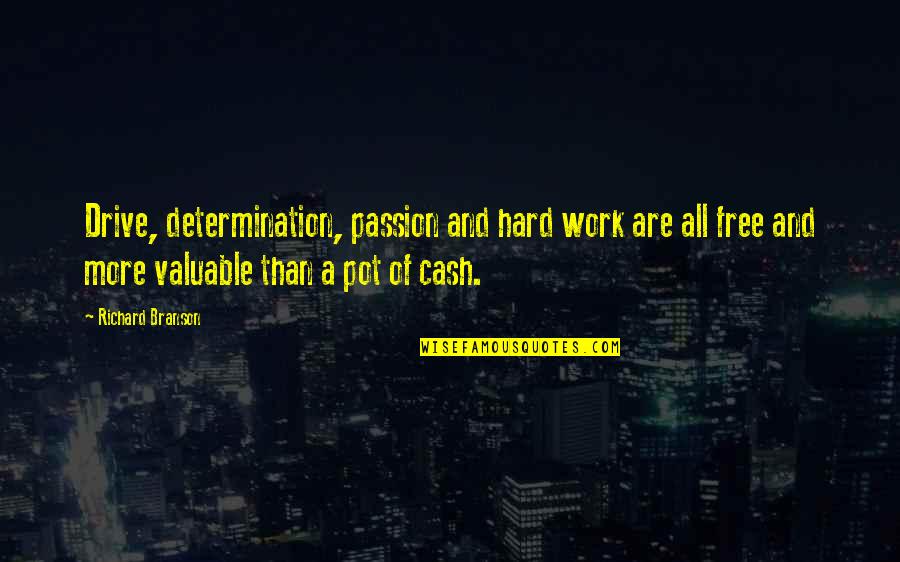 Drive, determination, passion and hard work are all free and more valuable than a pot of cash.
—
Richard Branson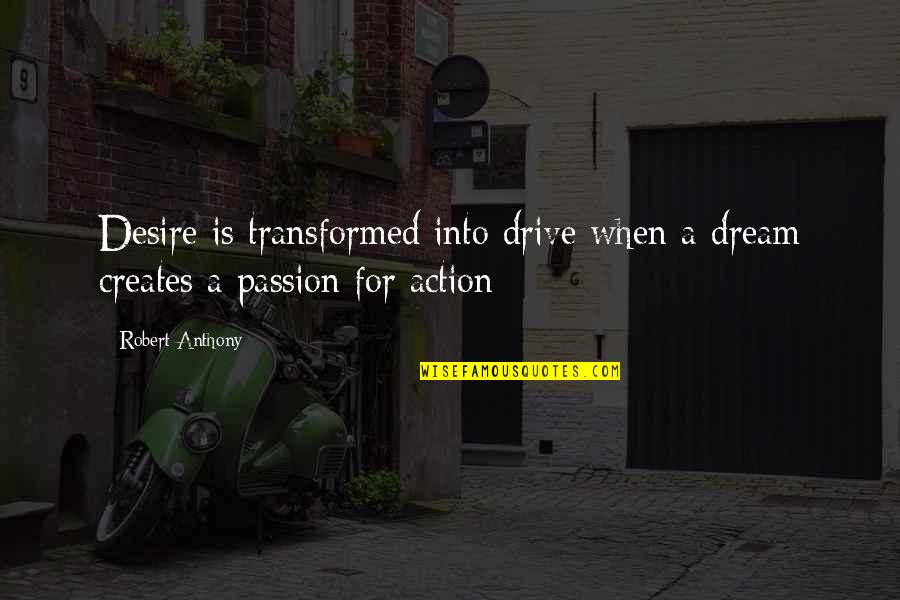 Desire is transformed into drive when a dream creates a passion for action
—
Robert Anthony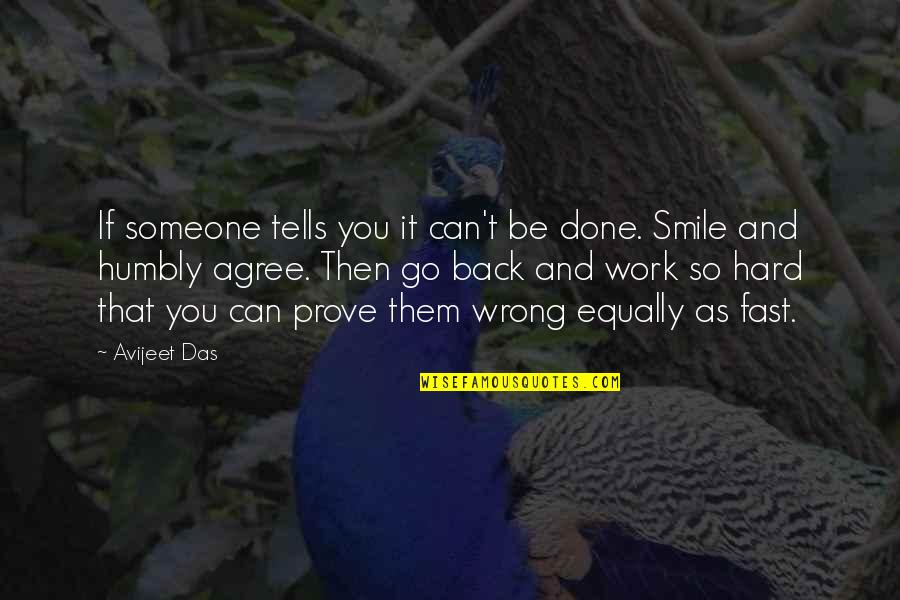 If someone tells you it can't be done. Smile and humbly agree. Then go back and work so hard that you can prove them wrong equally as fast.
—
Avijeet Das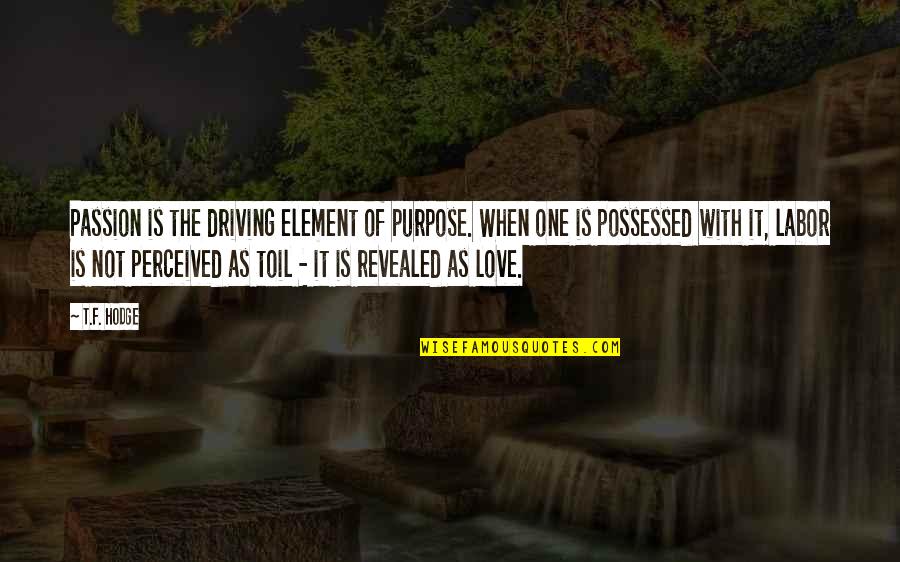 Passion is the driving element of purpose. When one is possessed with it, labor is not perceived as toil - it is revealed as love. —
T.F. Hodge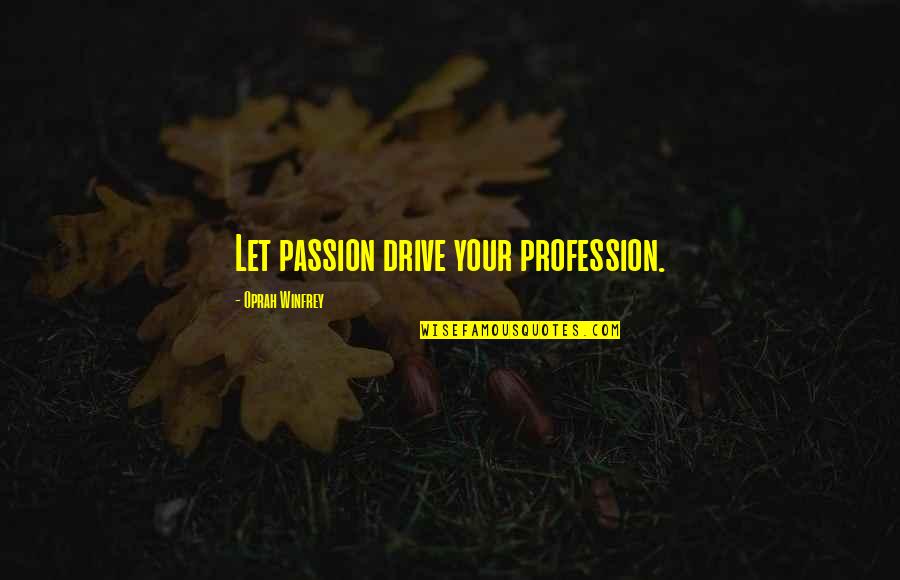 Let passion drive your profession. —
Oprah Winfrey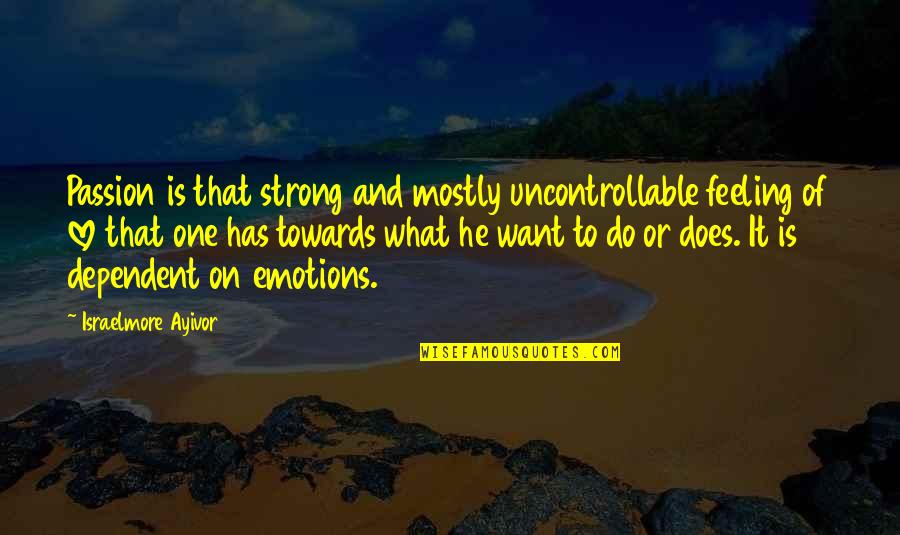 Passion is that strong and mostly uncontrollable feeling of love that one has towards what he want to do or does. It is dependent on emotions. —
Israelmore Ayivor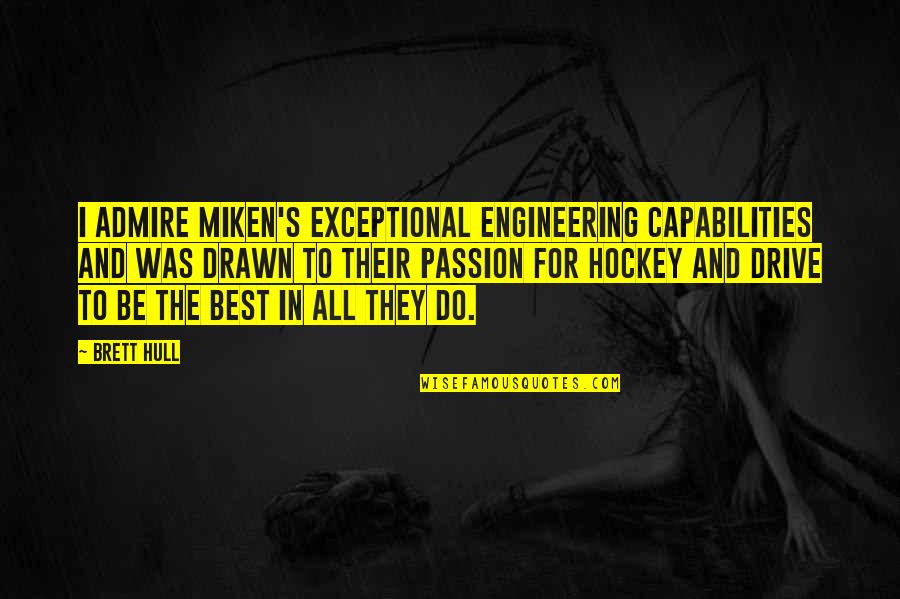 I admire Miken's exceptional engineering capabilities and was drawn to their passion for hockey and drive to be the best in all they do. —
Brett Hull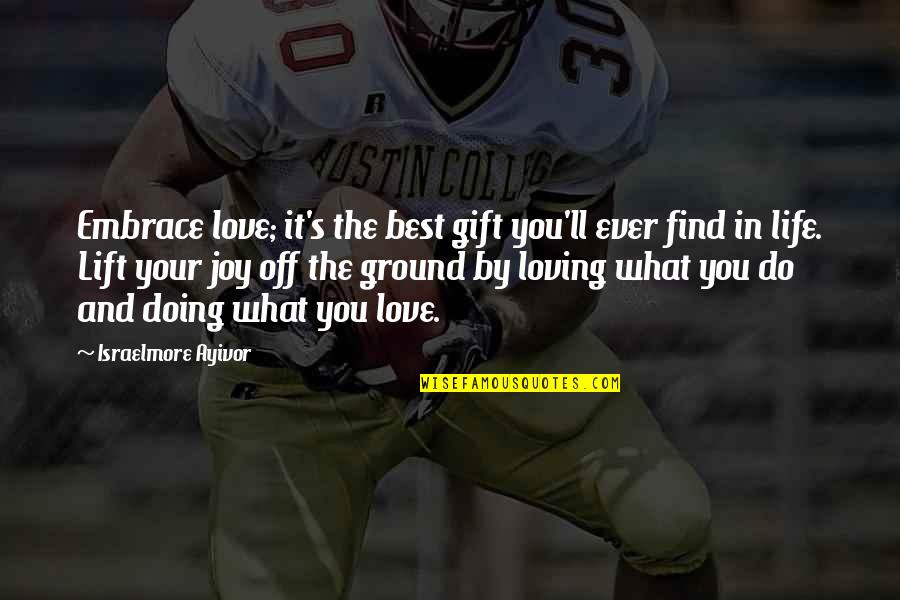 Embrace love; it's the best gift you'll ever find in life. Lift your joy off the ground by loving what you do and doing what you love. —
Israelmore Ayivor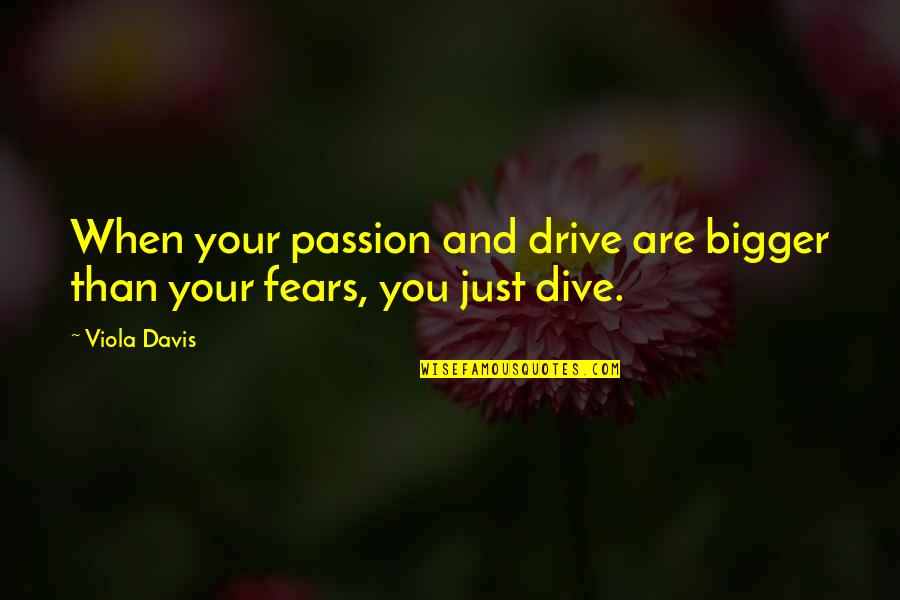 When your
passion and drive
are bigger than your fears, you just dive. —
Viola Davis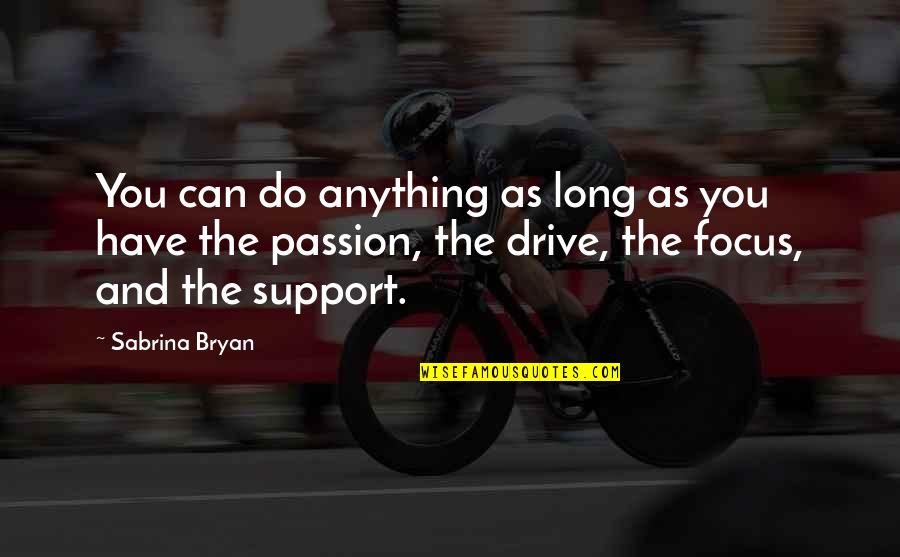 You can do anything as long as you have the passion, the drive, the focus, and the support. —
Sabrina Bryan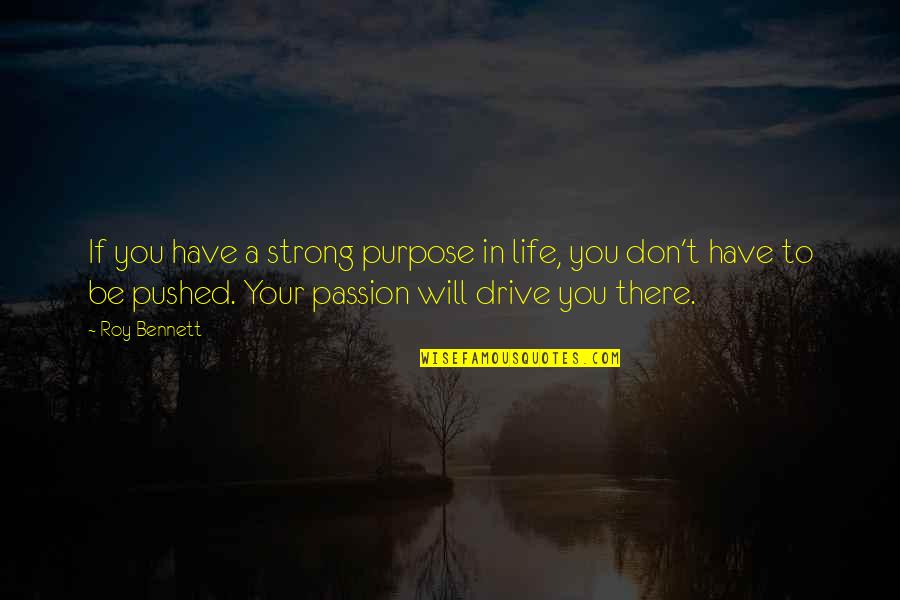 If you have a strong purpose in life, you don't have to be pushed. Your passion will drive you there. —
Roy Bennett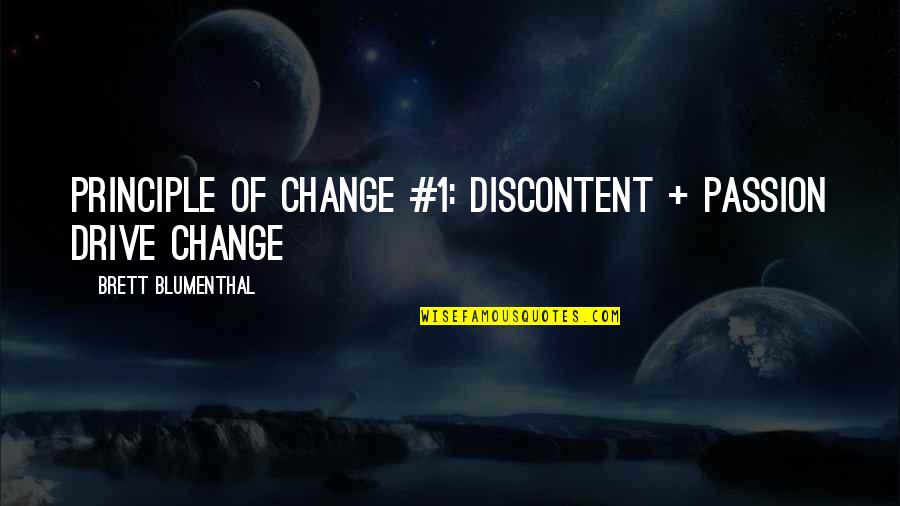 Principle of Change #1: Discontent + Passion Drive Change —
Brett Blumenthal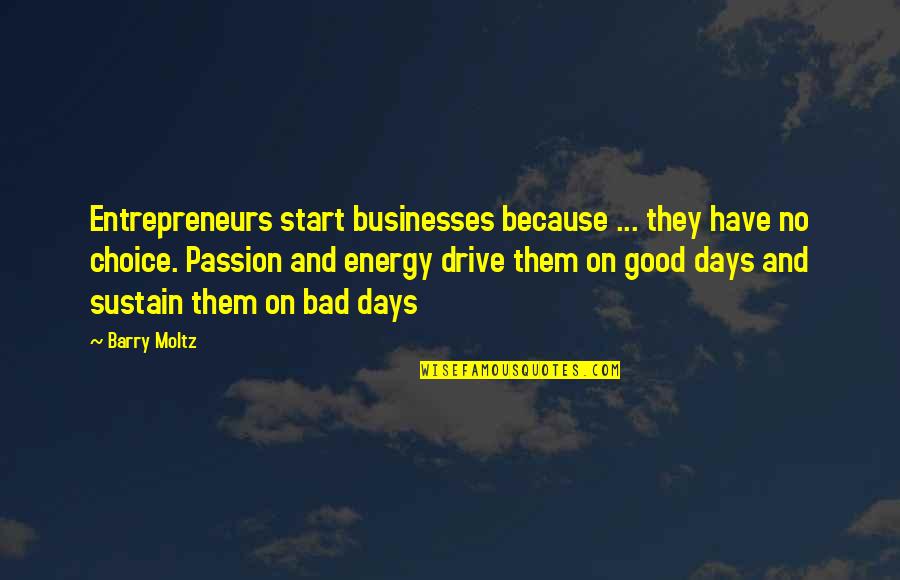 Entrepreneurs start businesses because ... they have no choice. Passion and energy drive them on good days and sustain them on bad days —
Barry Moltz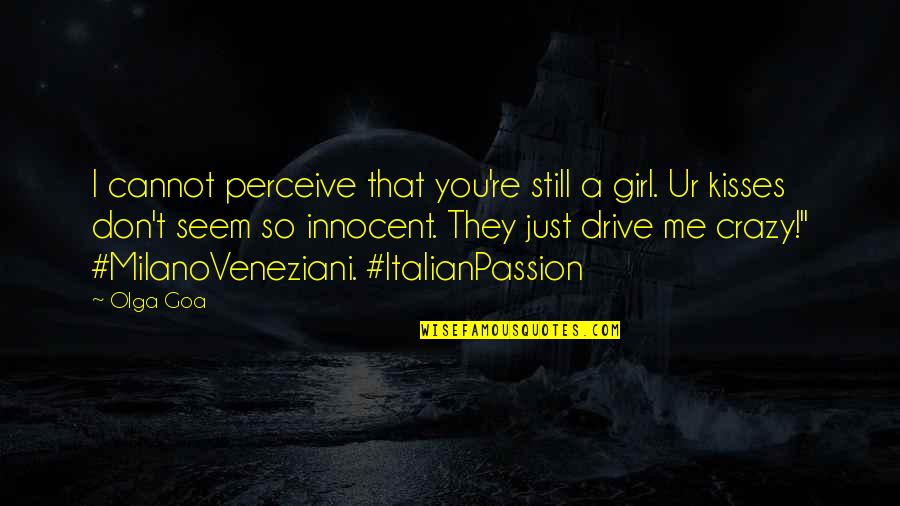 I cannot perceive that you're still a girl. Ur kisses don't seem so innocent. They just drive me crazy!" #MilanoVeneziani. #ItalianPassion —
Olga Goa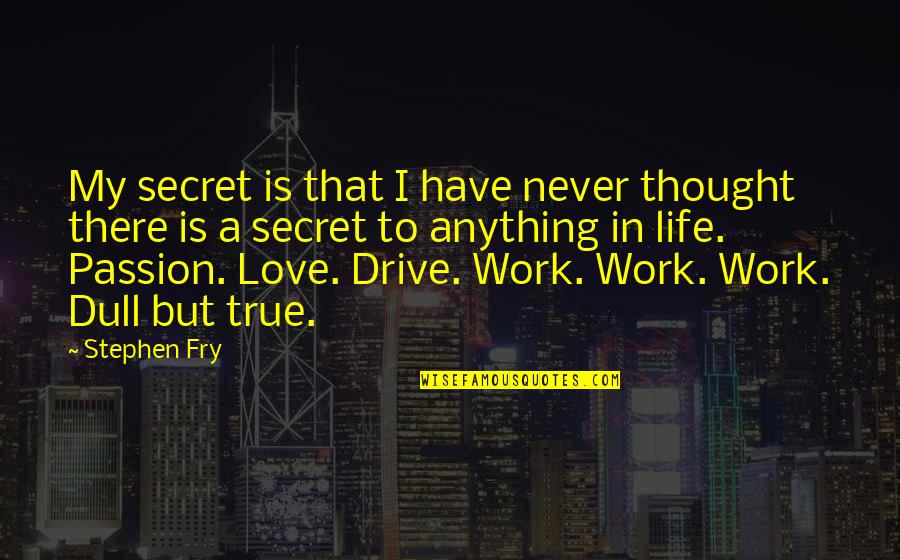 My secret is that I have never thought there is a secret to anything in life. Passion. Love. Drive. Work. Work. Work. Dull but true. —
Stephen Fry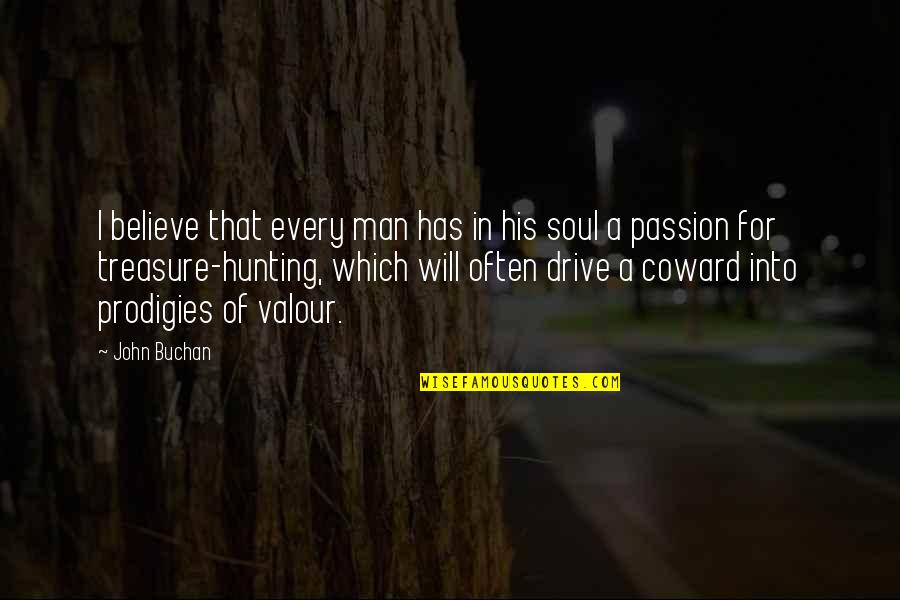 I believe that every man has in his soul a passion for treasure-hunting, which will often drive a coward into prodigies of valour. —
John Buchan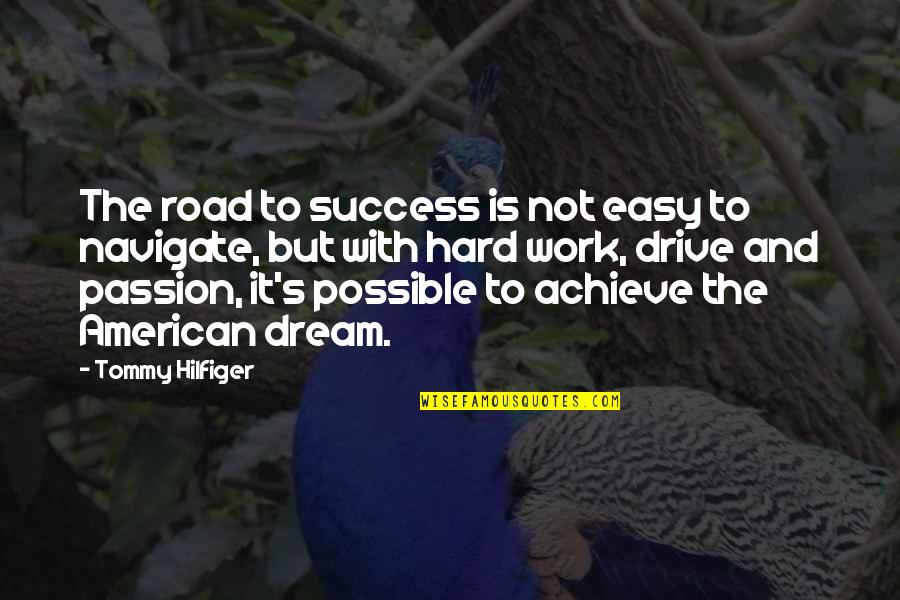 The road to success is not easy to navigate, but with hard work, drive and passion, it's possible to achieve the American dream. —
Tommy Hilfiger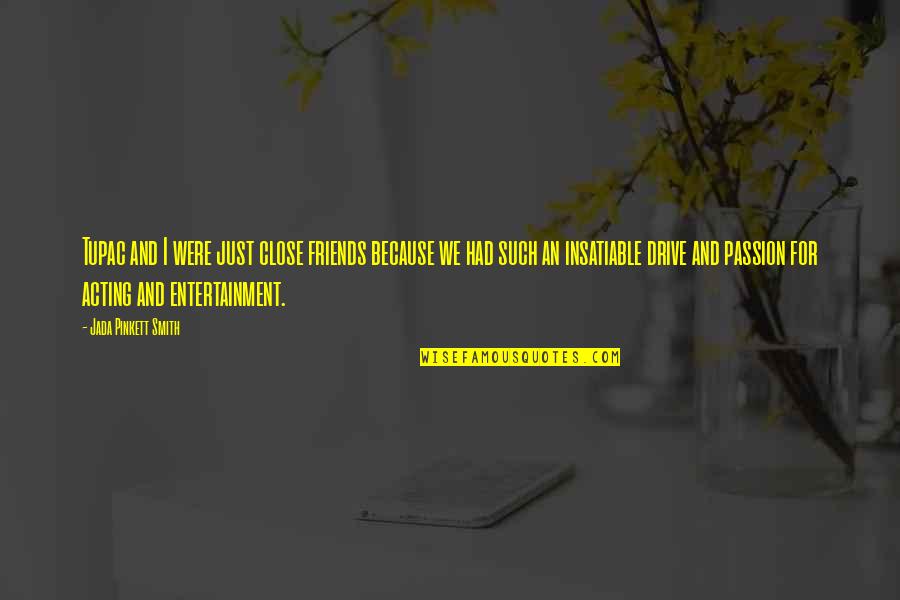 Tupac and I were just close friends because we had such an insatiable drive and passion for acting and entertainment. —
Jada Pinkett Smith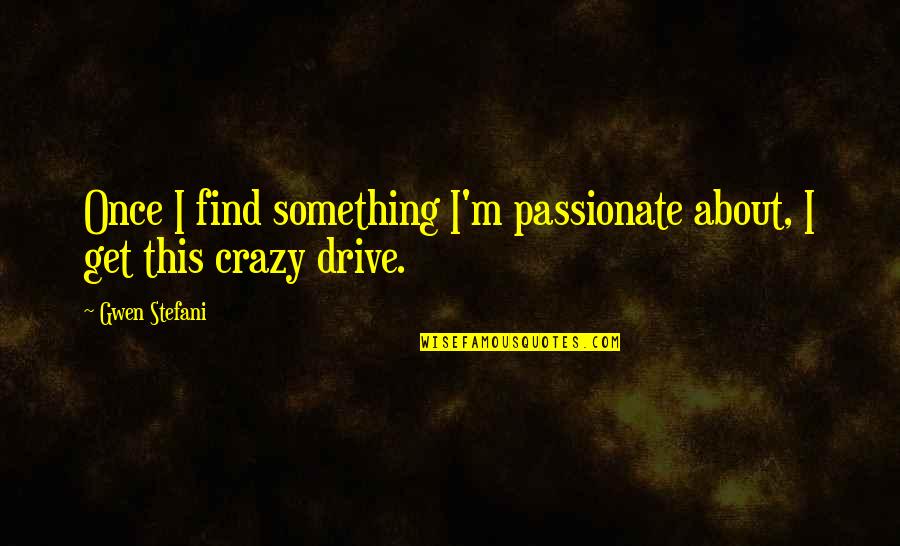 Once I find something I'm passionate about, I get this crazy drive. —
Gwen Stefani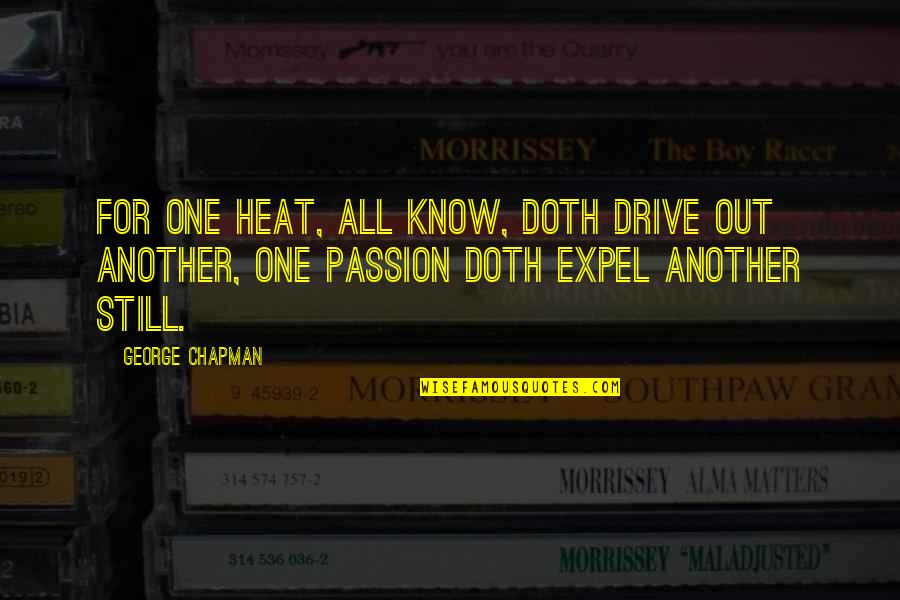 For one heat, all know, doth drive out another, One passion doth expel another still. —
George Chapman
Their doubt is your fuel for dreams. You just have to drive. —
Criss Jami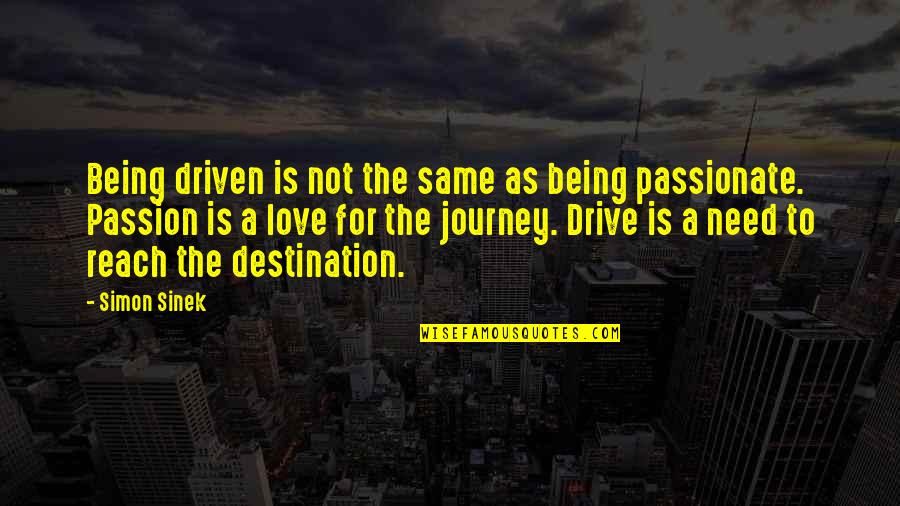 Being driven is not the same as being passionate. Passion is a love for the journey. Drive is a need to reach the destination. —
Simon Sinek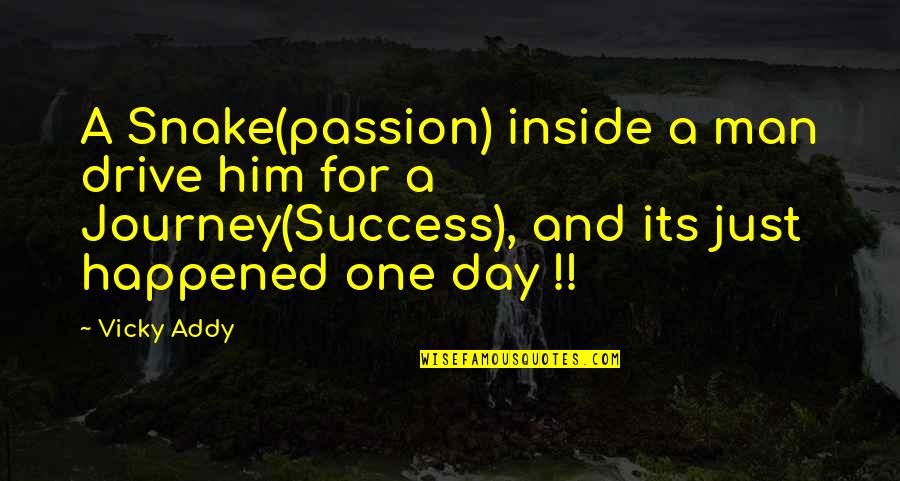 A Snake(passion) inside a man drive him for a Journey(Success), and its just happened one day !! —
Vicky Addy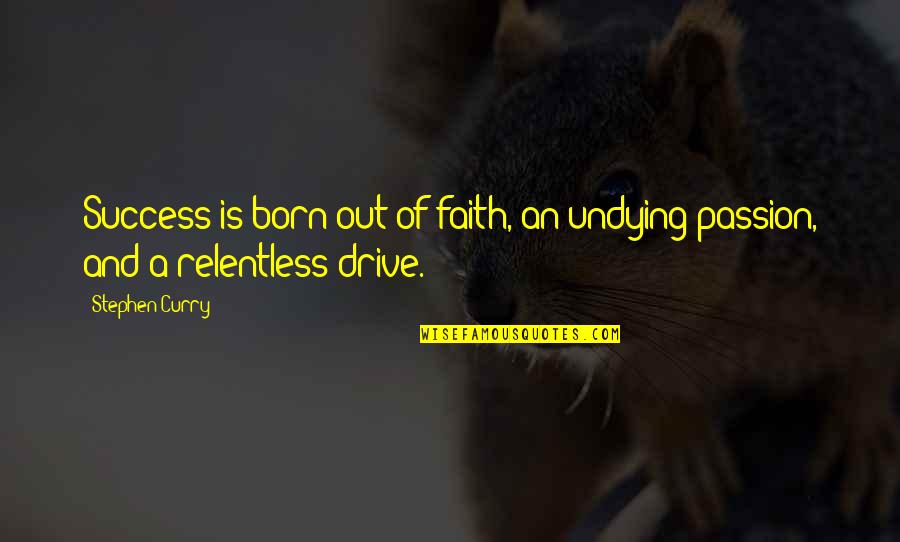 Success is born out of faith, an undying passion, and a relentless drive. —
Stephen Curry