Our Childhood Memories Quotes
Collection of top 44 famous quotes about Our Childhood Memories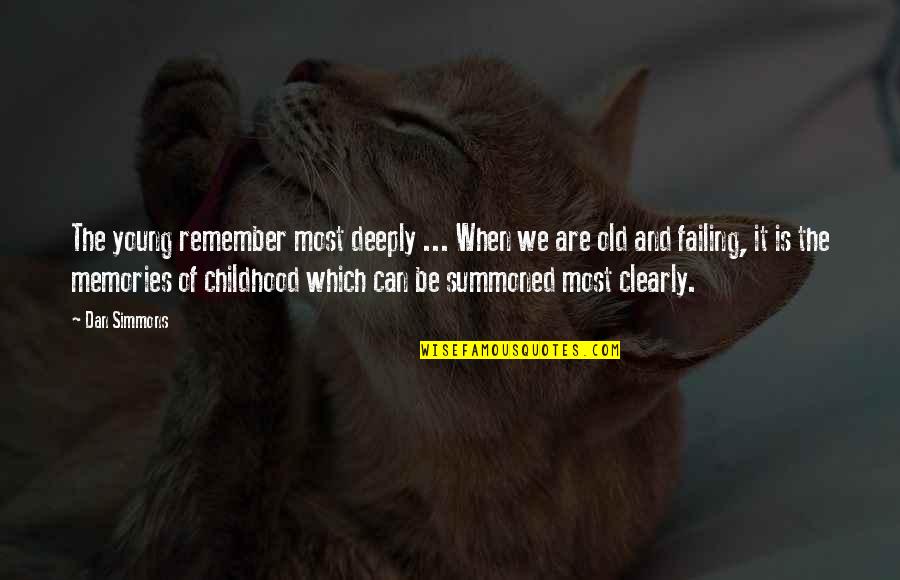 The young remember most deeply ... When we are old and failing, it is the memories of childhood which can be summoned most clearly.
—
Dan Simmons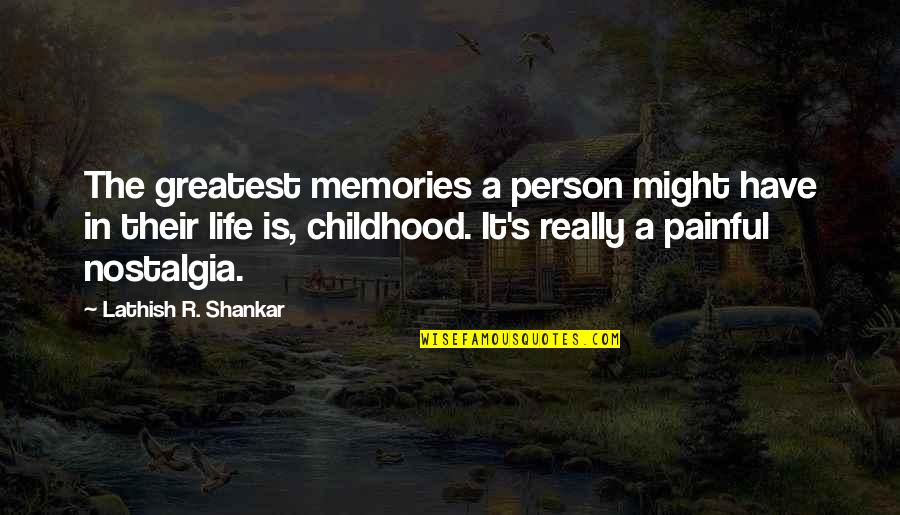 The greatest memories a person might have in their life is, childhood. It's really a painful nostalgia.
—
Lathish R. Shankar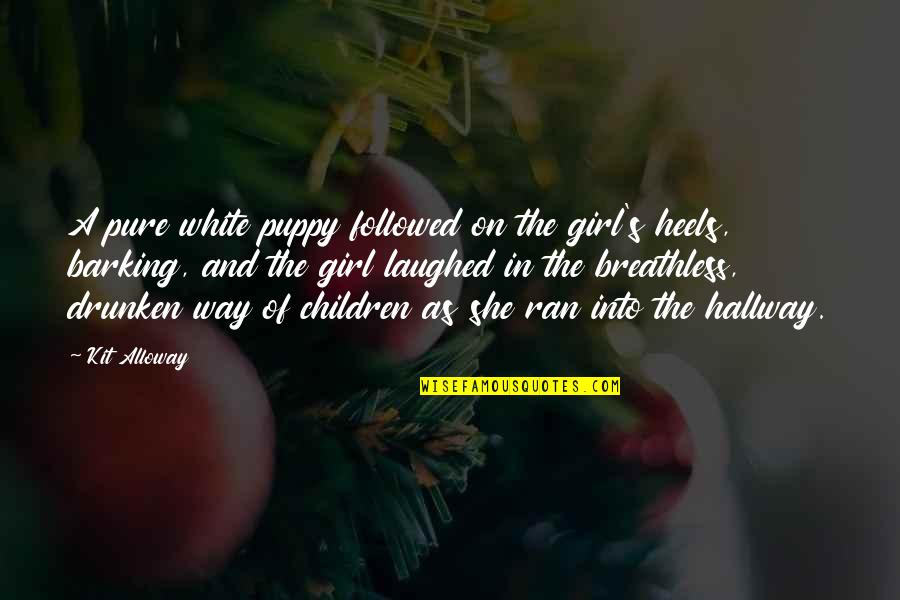 A pure white puppy followed on the girl's heels, barking, and the girl laughed in the breathless, drunken way of children as she ran into the hallway.
—
Kit Alloway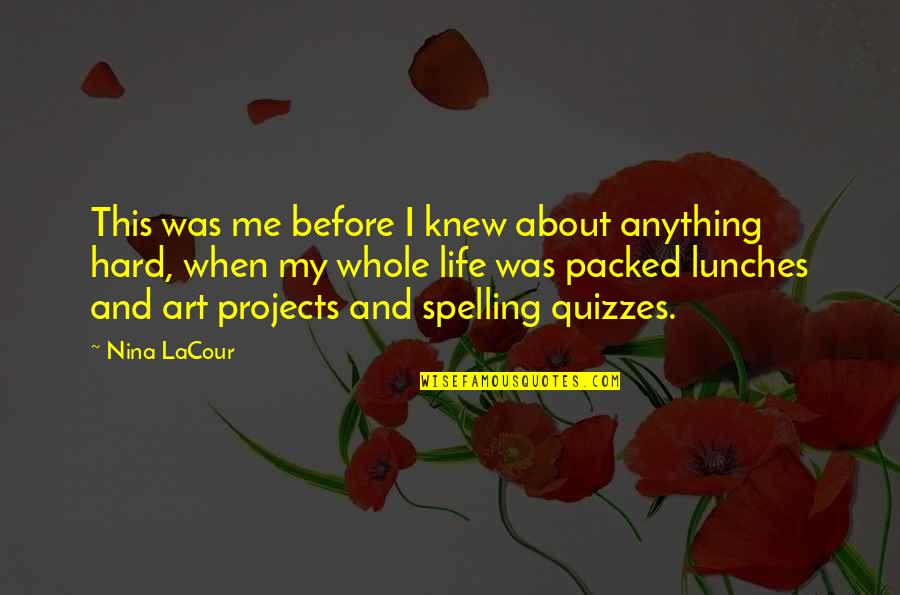 This was me before I knew about anything hard, when my whole life was packed lunches and art projects and spelling quizzes.
—
Nina LaCour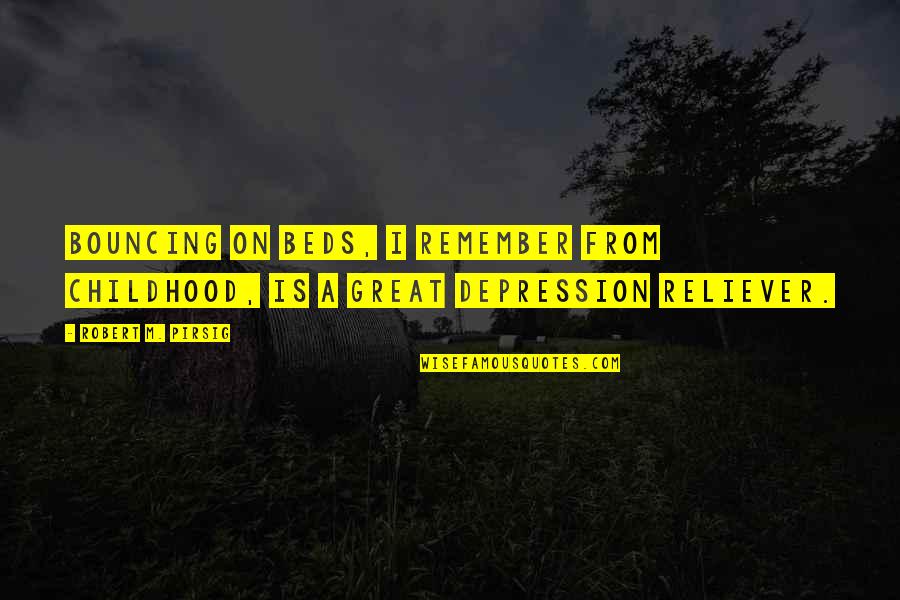 Bouncing on beds, I remember from childhood, is a great depression reliever.
—
Robert M. Pirsig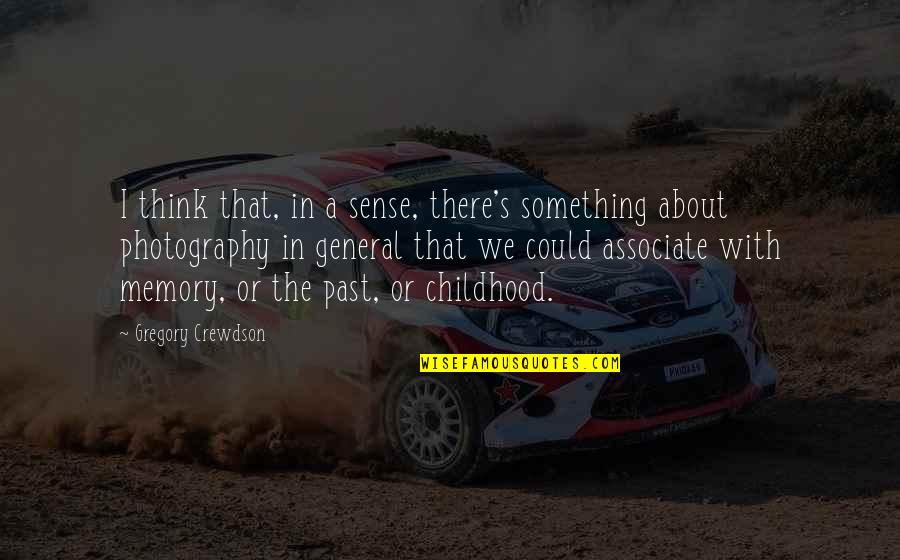 I think that, in a sense, there's something about photography in general that we could associate with memory, or the past, or childhood.
—
Gregory Crewdson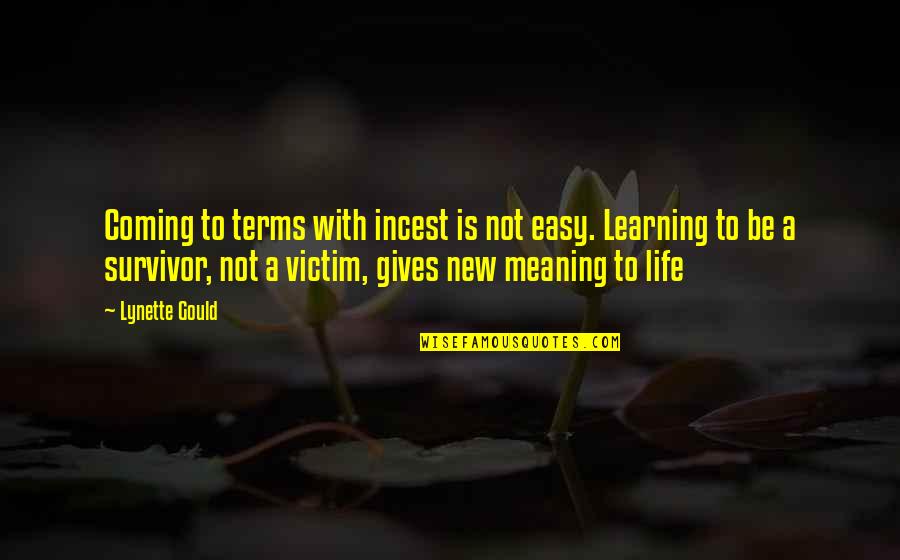 Coming to terms with incest is not easy. Learning to be a survivor, not a victim, gives new meaning to life
—
Lynette Gould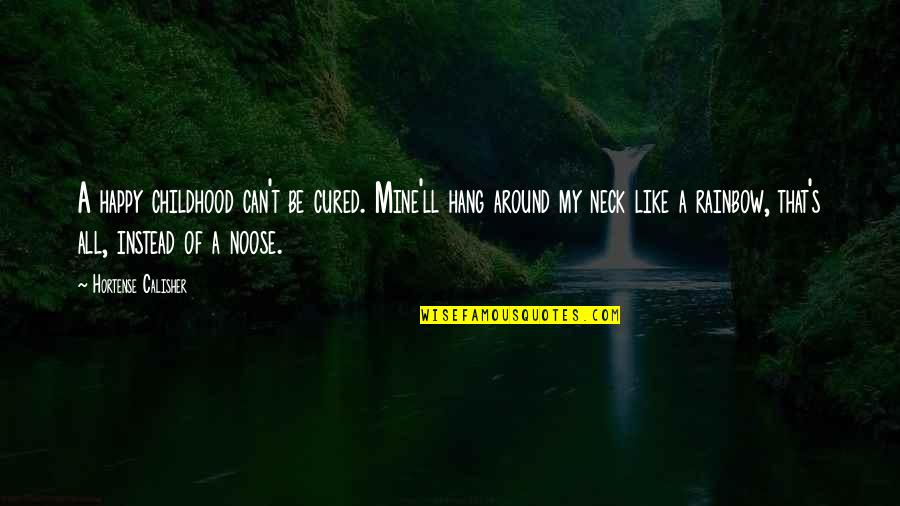 A happy childhood can't be cured. Mine'll hang around my neck like a rainbow, that's all, instead of a noose.
—
Hortense Calisher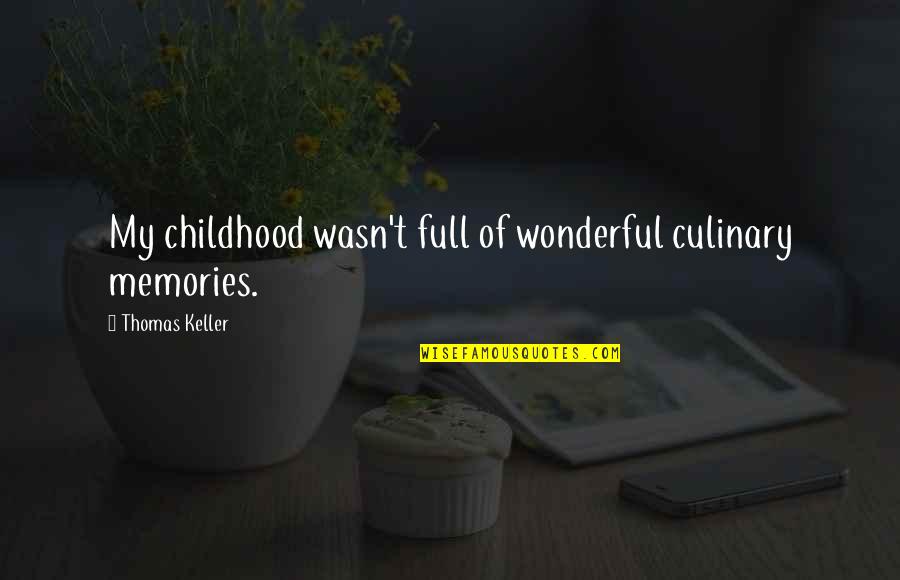 My childhood wasn't full of wonderful culinary memories. —
Thomas Keller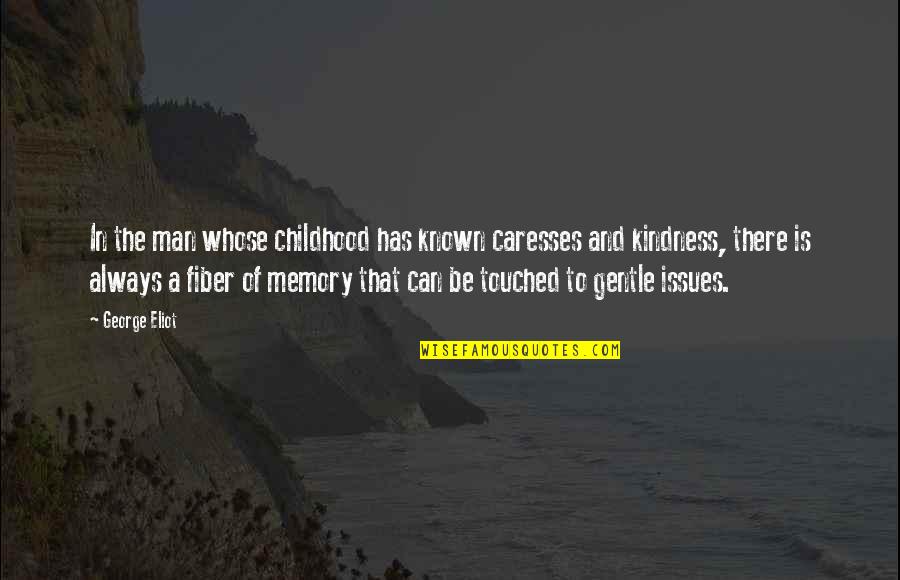 In the man whose childhood has known caresses and kindness, there is always a fiber of memory that can be touched to gentle issues. —
George Eliot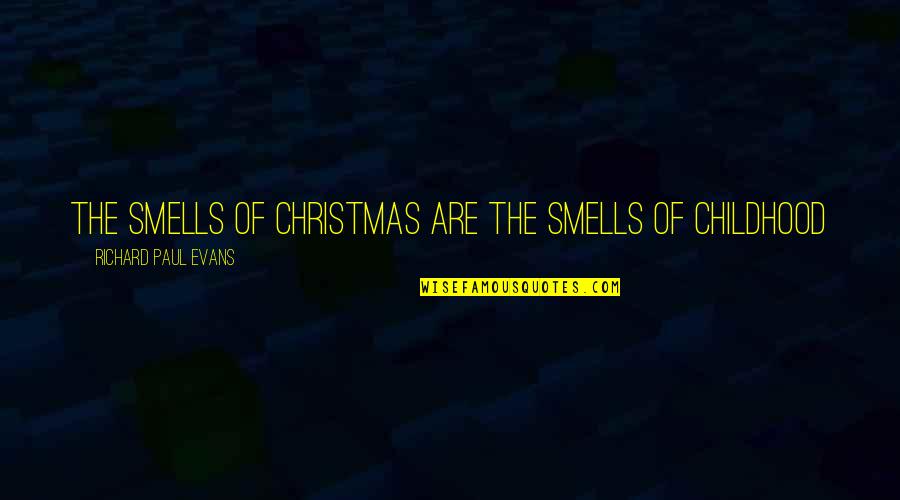 The smells of Christmas are the smells of childhood —
Richard Paul Evans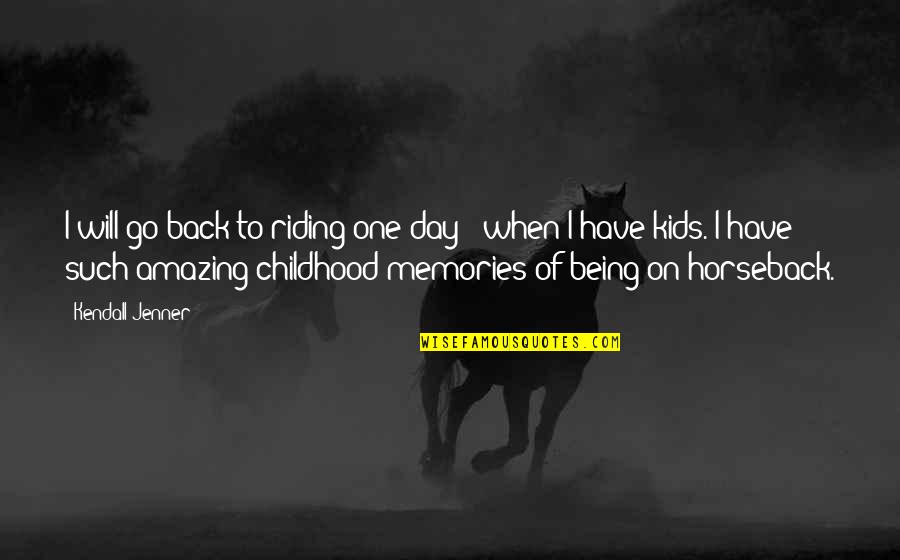 I will go back to riding one day - when I have kids. I have such amazing childhood memories of being on horseback. —
Kendall Jenner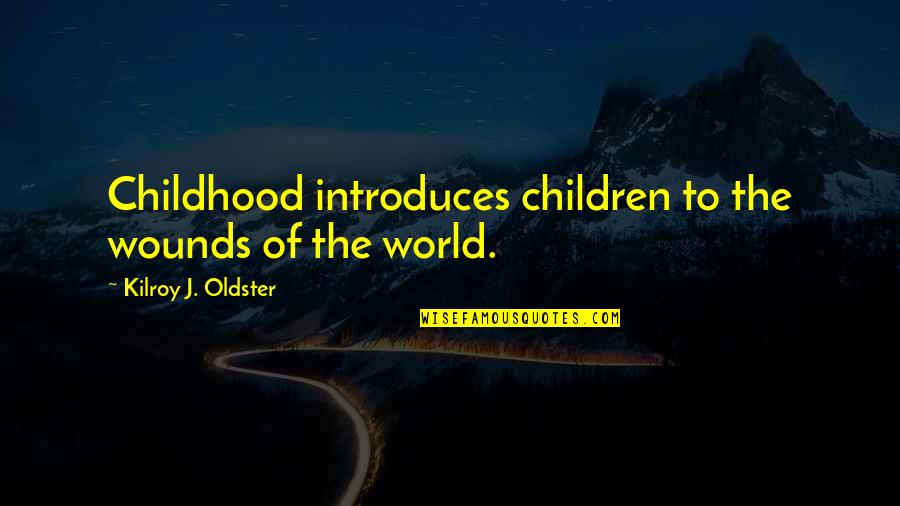 Childhood introduces children to the wounds of the world. —
Kilroy J. Oldster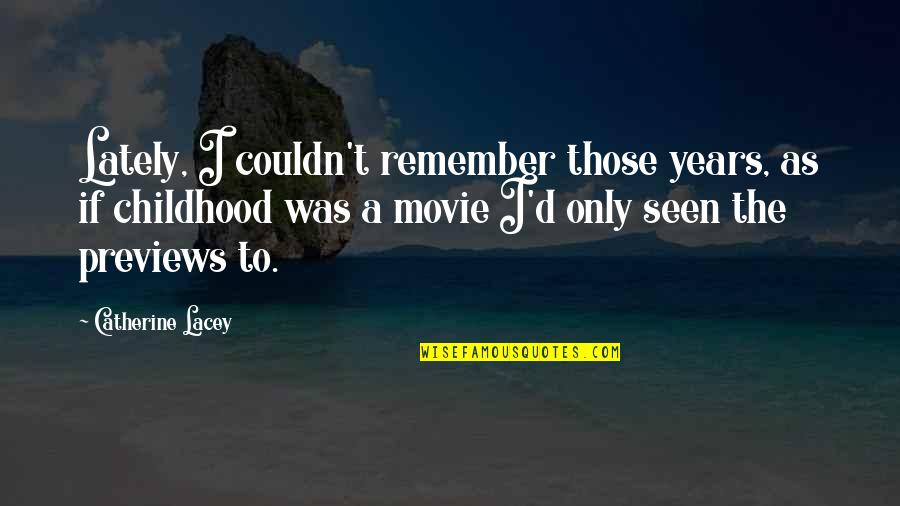 Lately, I couldn't remember those years, as if childhood was a movie I'd only seen the previews to. —
Catherine Lacey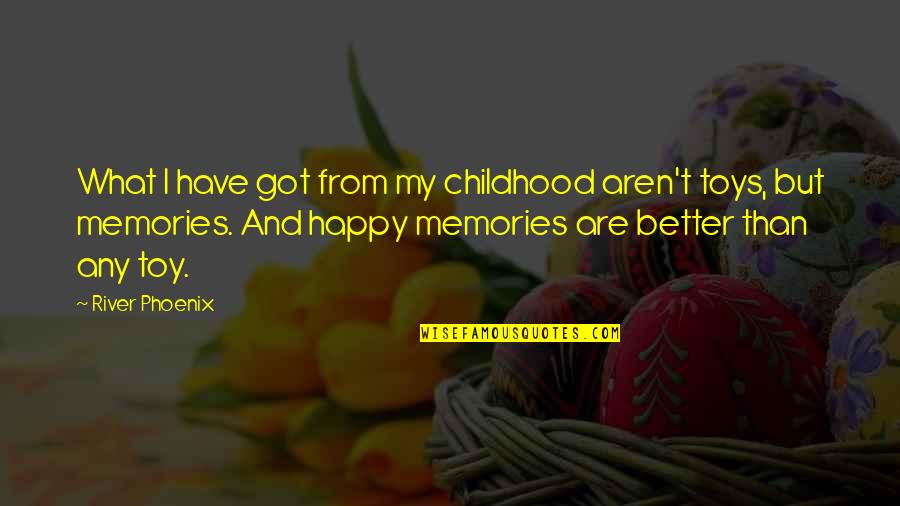 What I have got from my childhood aren't toys, but memories. And happy memories are better than any toy. —
River Phoenix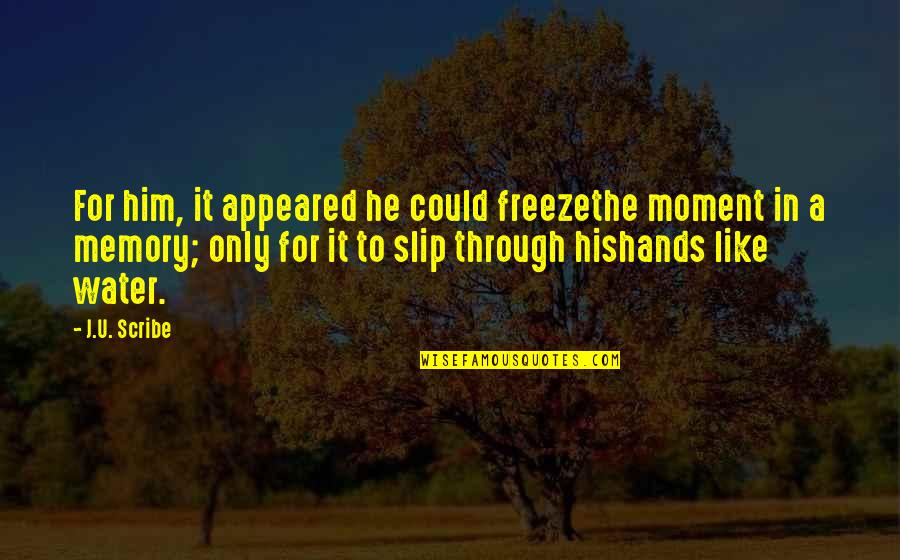 For him, it appeared he could freeze
the moment in a memory; only for it to slip through his
hands like water. —
J.U. Scribe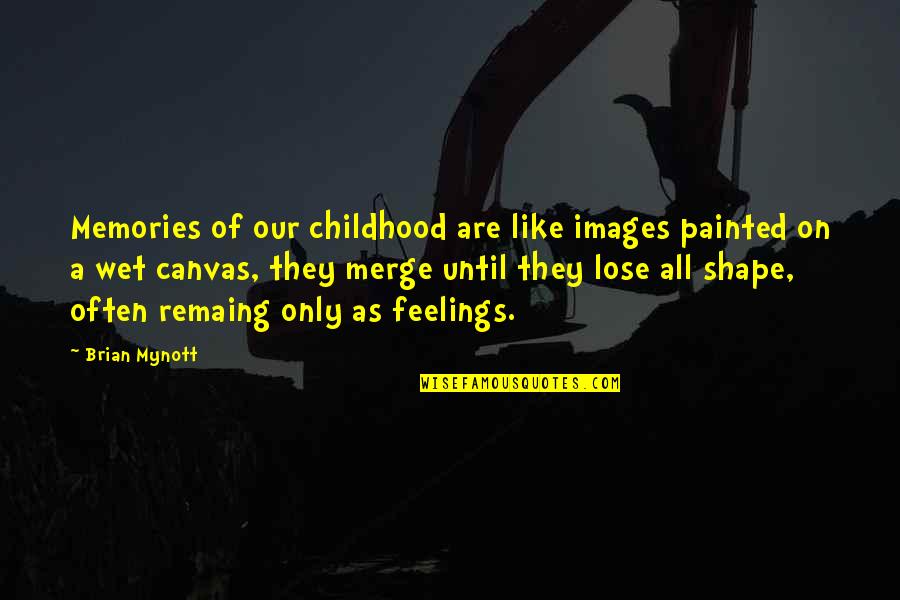 Memories of our childhood are like images painted on a wet canvas, they merge until they lose all shape, often remaing only as feelings. —
Brian Mynott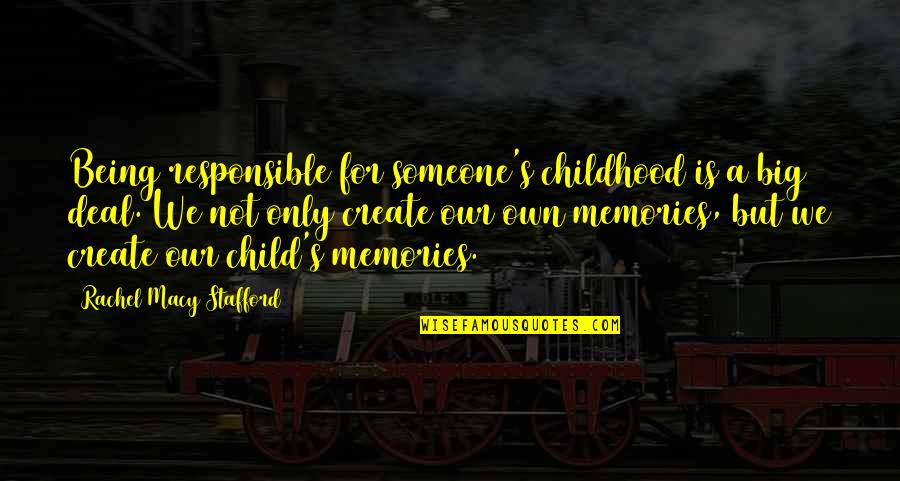 Being responsible for someone's childhood is a big deal. We not only create our own memories, but we create our child's memories. —
Rachel Macy Stafford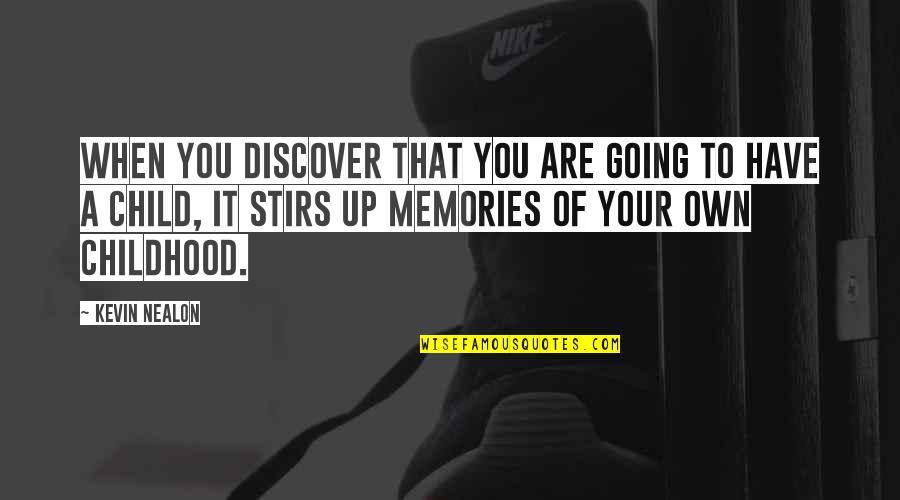 When you discover that you are going to have a child, it stirs up memories of your own childhood. —
Kevin Nealon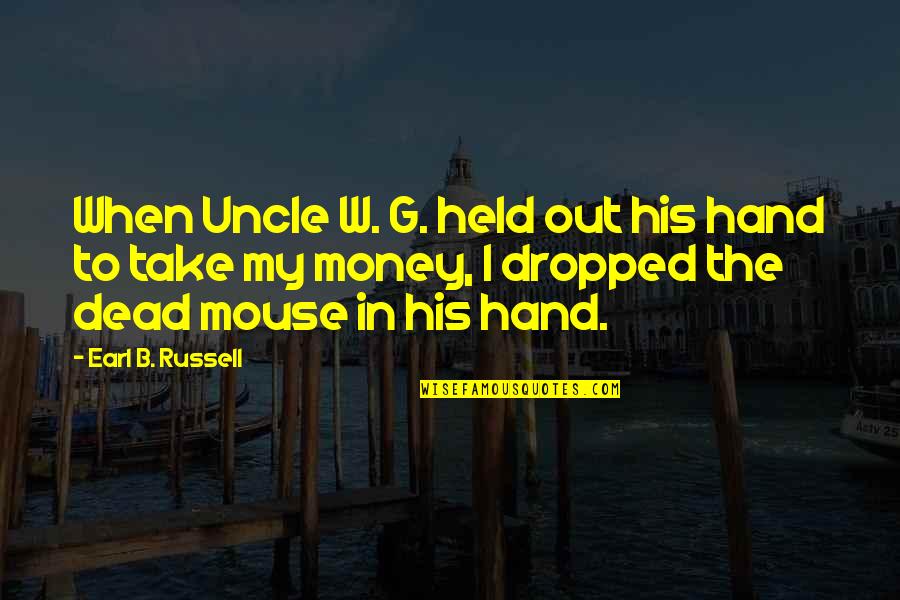 When Uncle W. G. held out his hand to take my money, I dropped the dead mouse in his hand. —
Earl B. Russell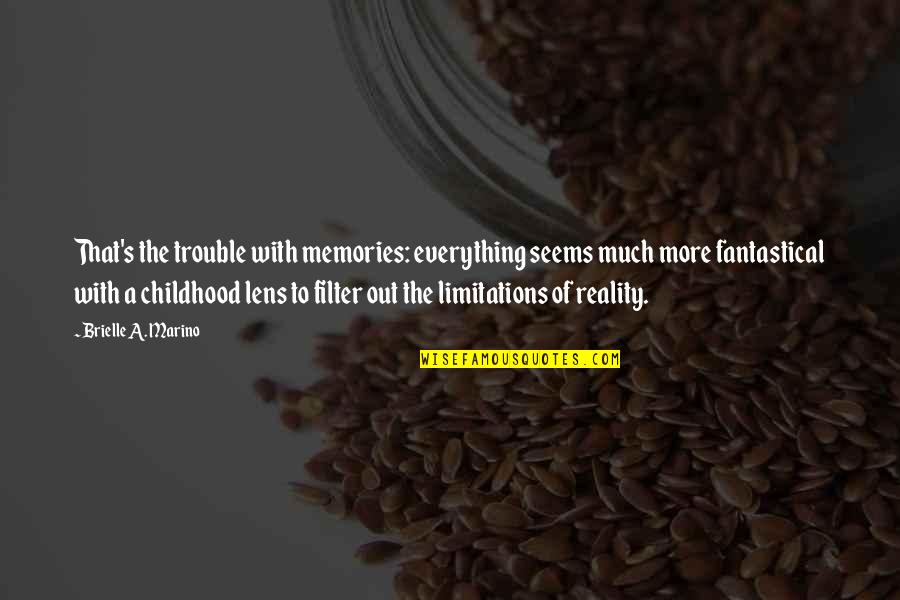 That's the trouble with memories: everything seems much more fantastical with a childhood lens to filter out the limitations of reality. —
Brielle A. Marino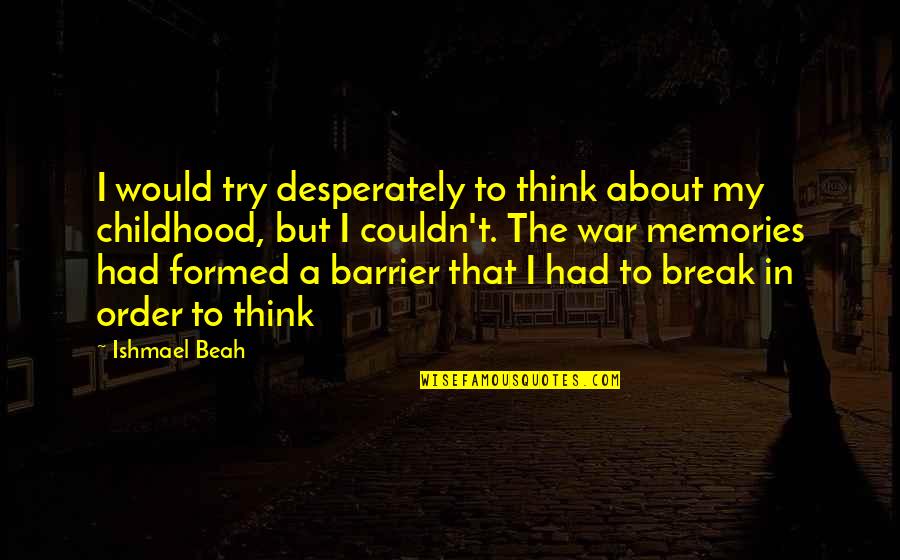 I would try desperately to think about my childhood, but I couldn't. The war memories had formed a barrier that I had to break in order to think —
Ishmael Beah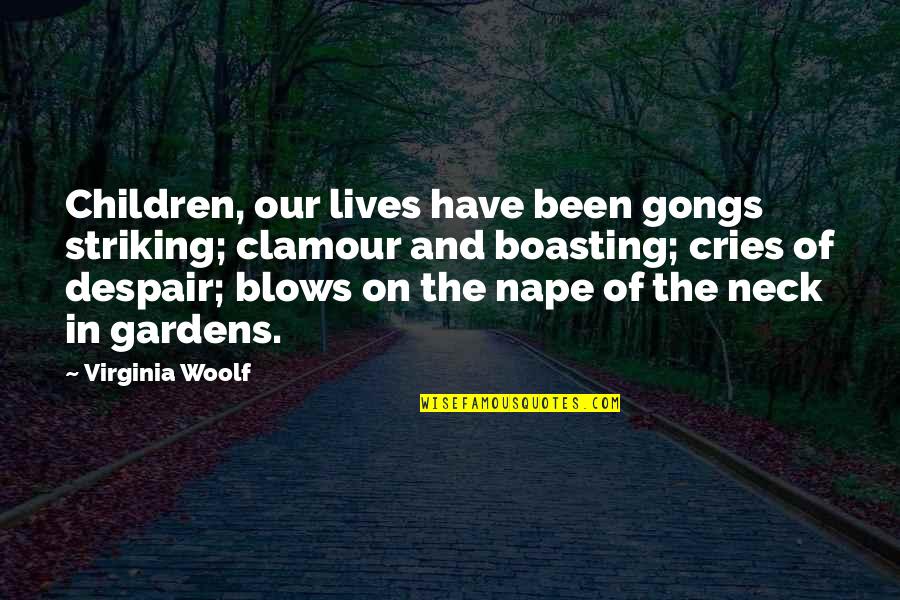 Children, our lives have been gongs striking; clamour and boasting; cries of despair; blows on the nape of the neck in gardens. —
Virginia Woolf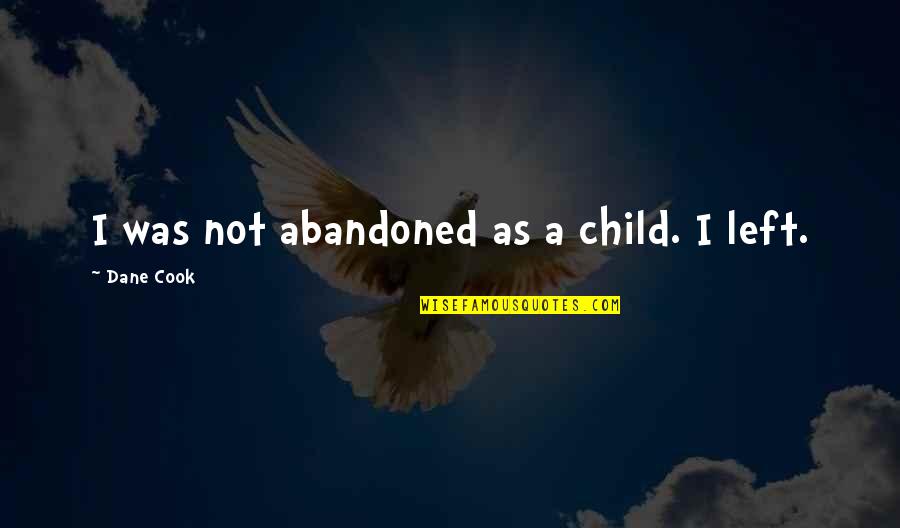 I was not abandoned as a child. I left. —
Dane Cook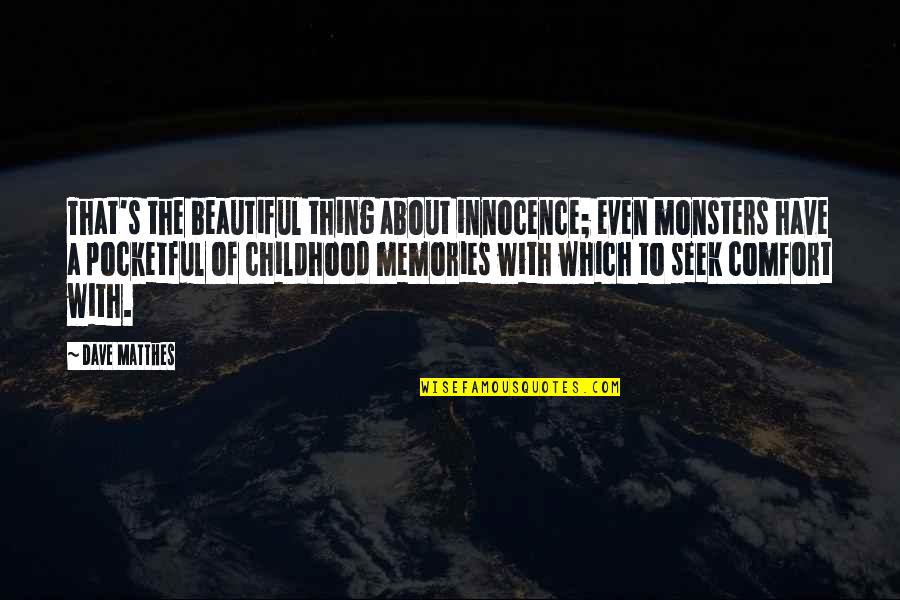 That's the beautiful thing about innocence; even monsters have a pocketful of childhood memories with which to seek comfort with. —
Dave Matthes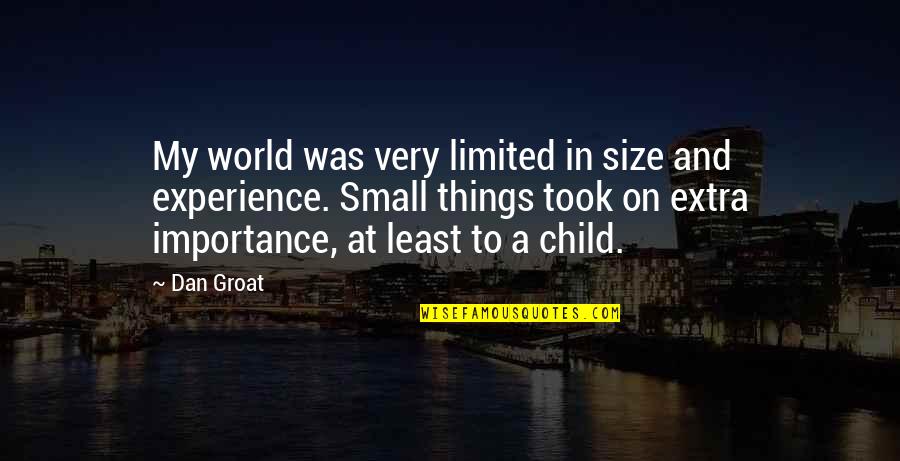 My world was very limited in size and experience. Small things took on extra importance, at least to a child. —
Dan Groat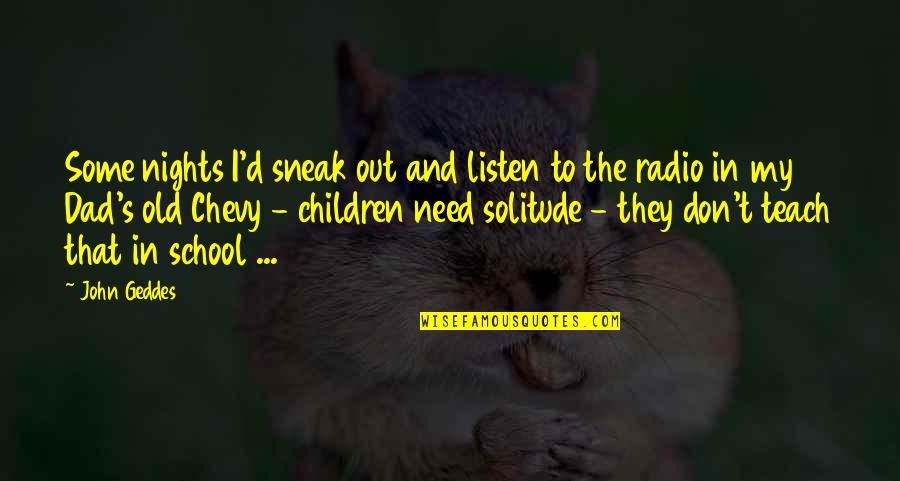 Some nights I'd sneak out and listen to the radio in my Dad's old Chevy - children need solitude - they don't teach that in school ... —
John Geddes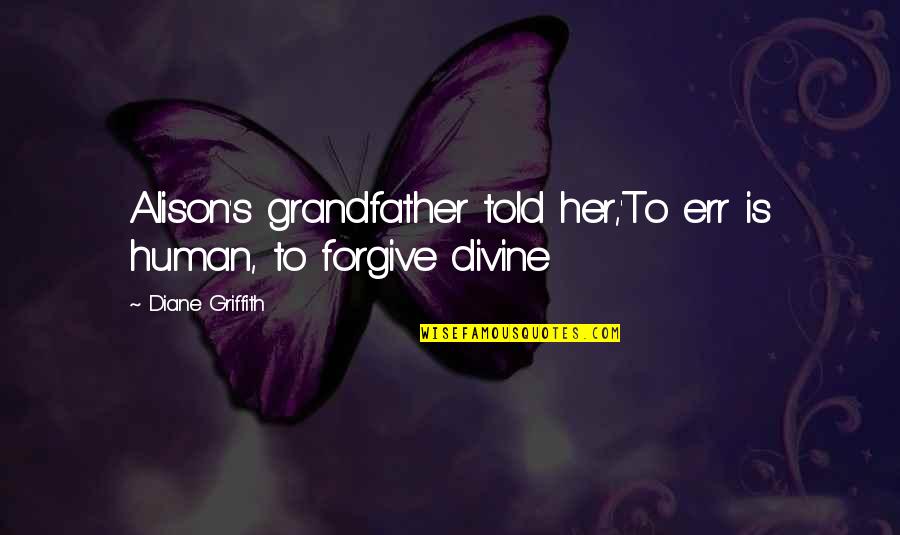 Alison's grandfather told her,'To err is human, to forgive divine —
Diane Griffith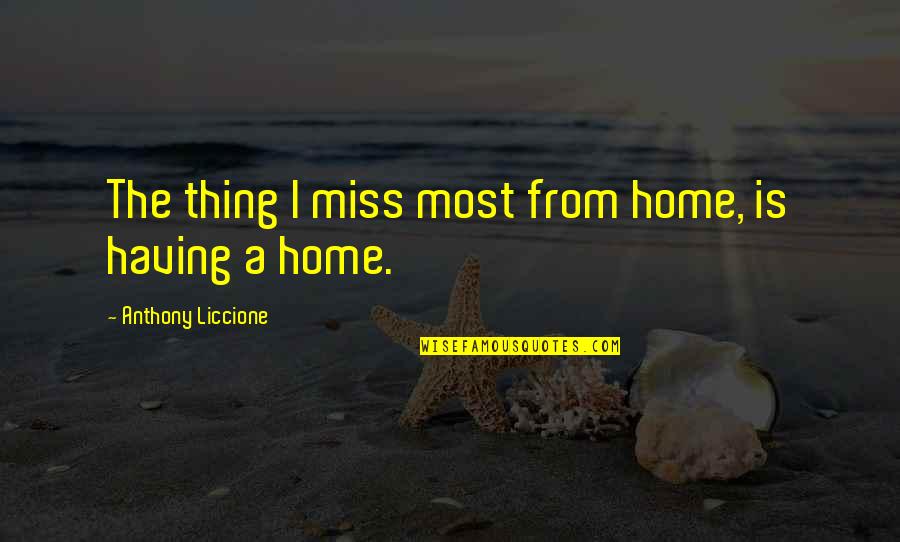 The thing I miss most from home, is having a home. —
Anthony Liccione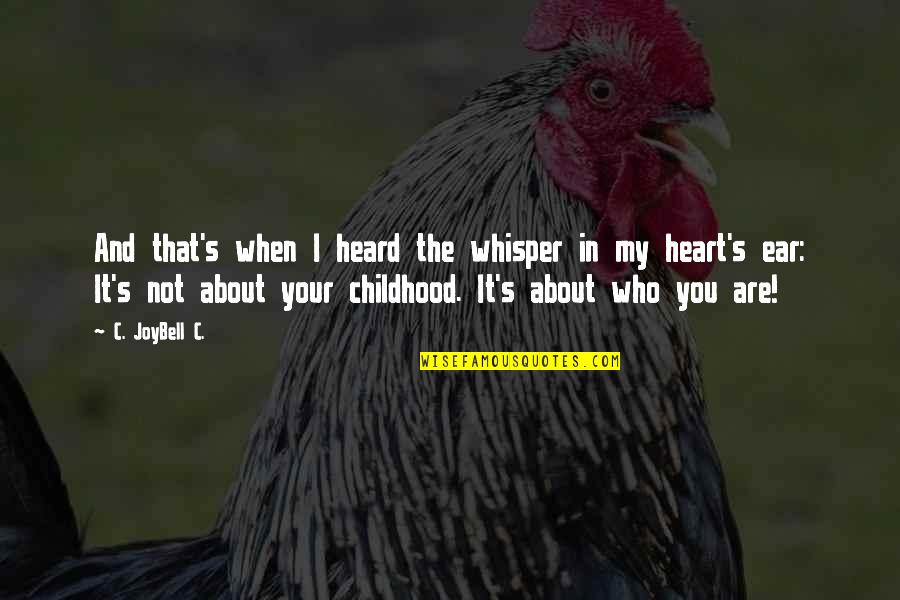 And that's when I heard the whisper in my heart's ear: It's not about your childhood. It's about who you are! —
C. JoyBell C.
How far back into childhood do our memories reach? —
Sigmund Freud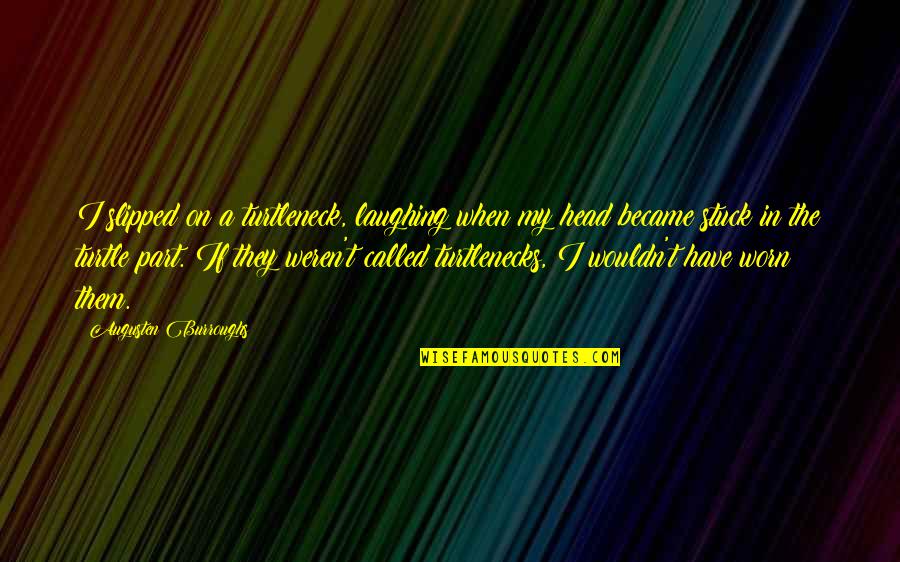 I slipped on a turtleneck, laughing when my head became stuck in the turtle part. If they weren't called turtlenecks, I wouldn't have worn them. —
Augusten Burroughs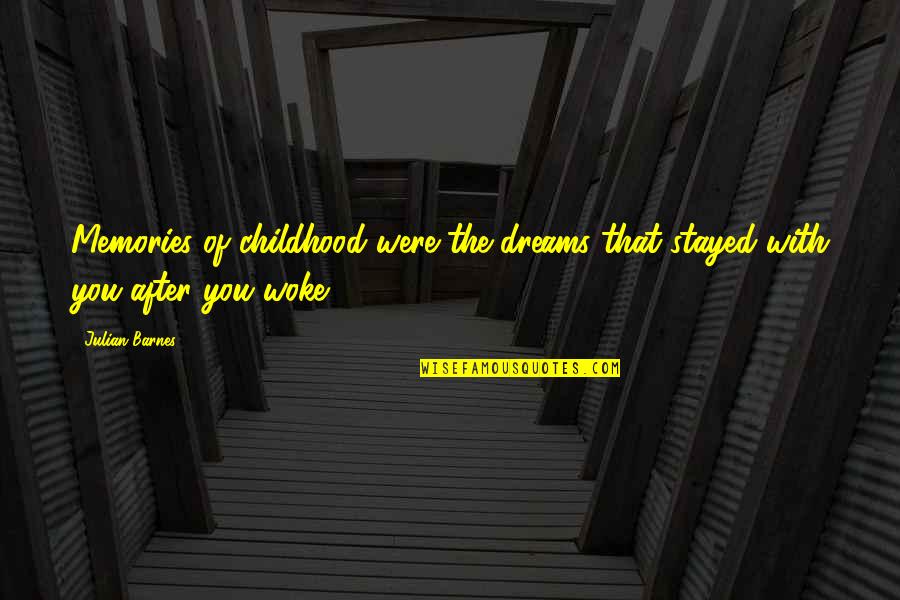 Memories of childhood were the dreams that stayed with you after you woke. —
Julian Barnes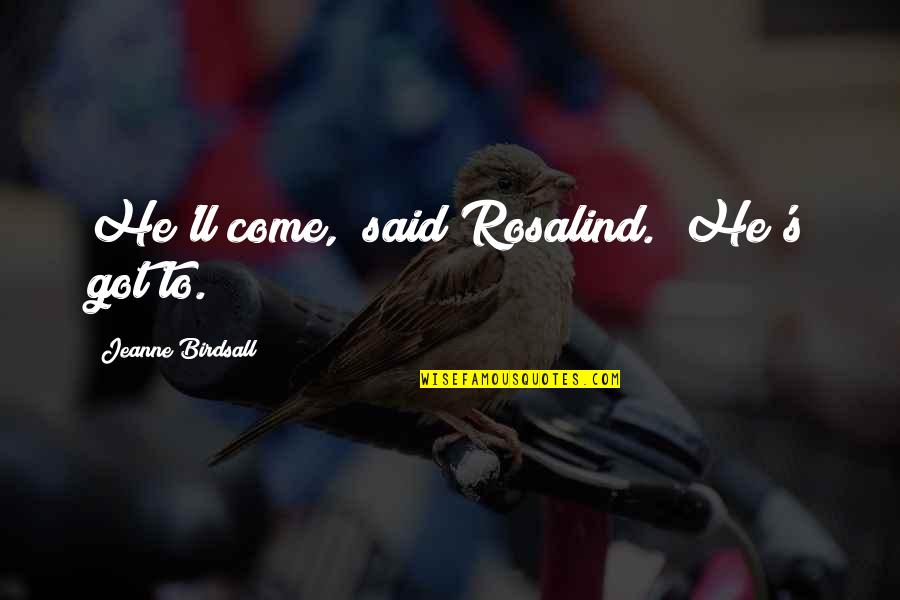 He'll come," said Rosalind. "He's got to. —
Jeanne Birdsall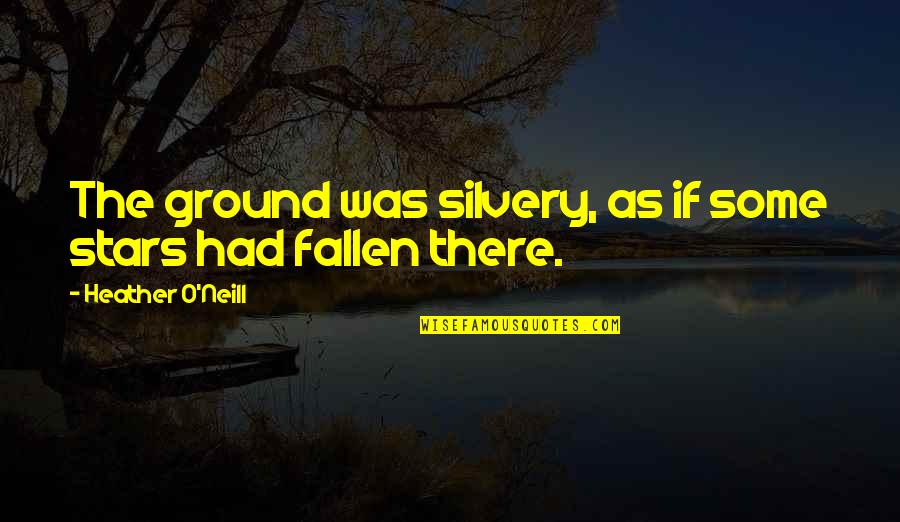 The ground was silvery, as if some stars had fallen there. —
Heather O'Neill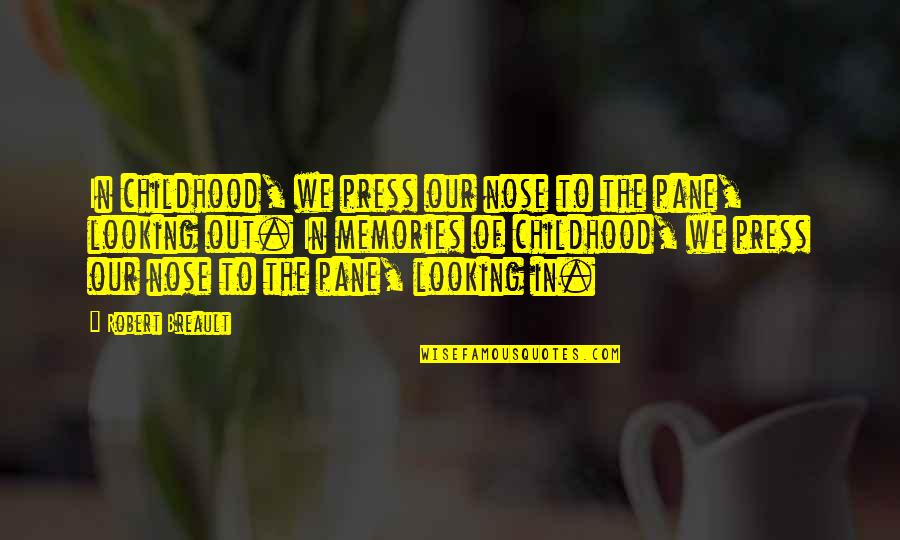 In childhood, we press our nose to the pane, looking out. In memories of childhood, we press our nose to the pane, looking in. —
Robert Breault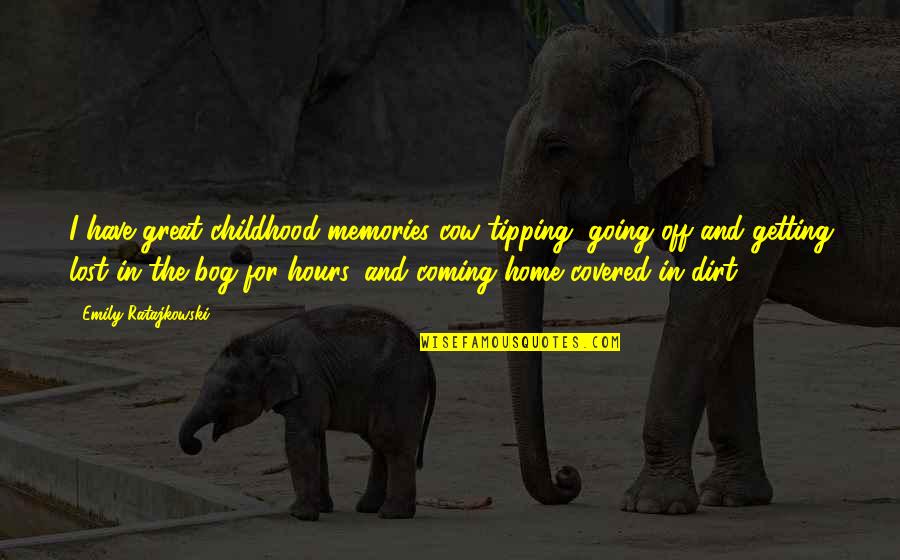 I have great childhood memories cow-tipping, going off and getting lost in the bog for hours, and coming home covered in dirt. —
Emily Ratajkowski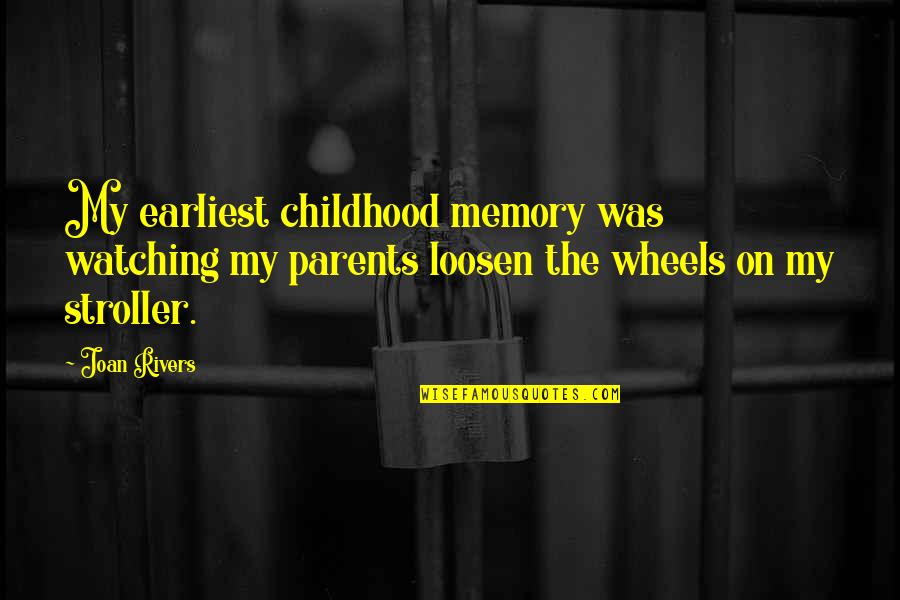 My earliest childhood memory was watching my parents loosen the wheels on my stroller. —
Joan Rivers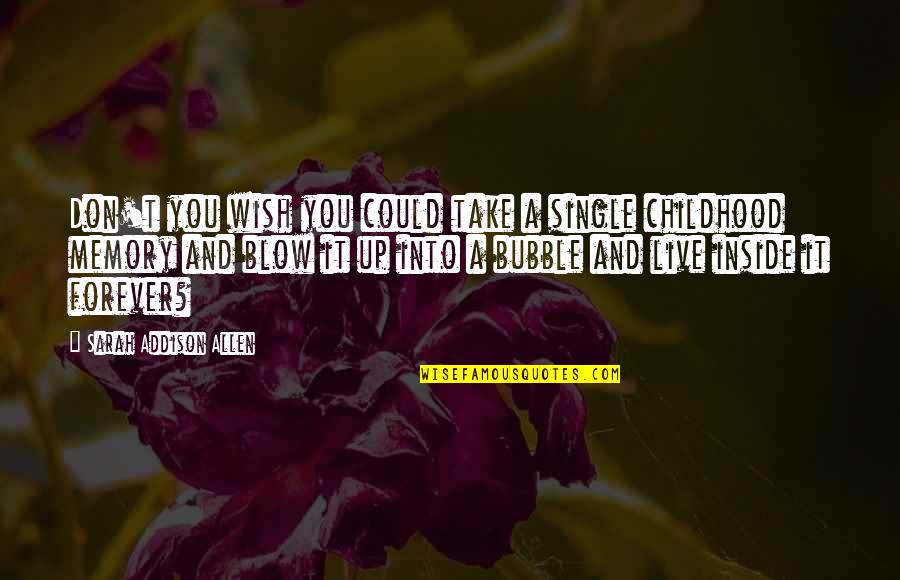 Don't you wish you could take a single childhood memory and blow it up into a bubble and live inside it forever? —
Sarah Addison Allen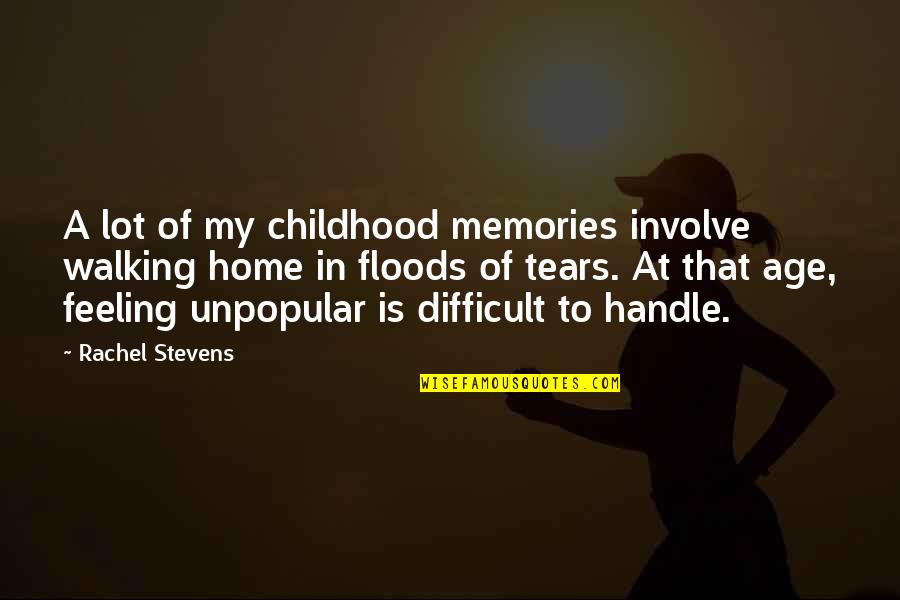 A lot of my childhood memories involve walking home in floods of tears. At that age, feeling unpopular is difficult to handle. —
Rachel Stevens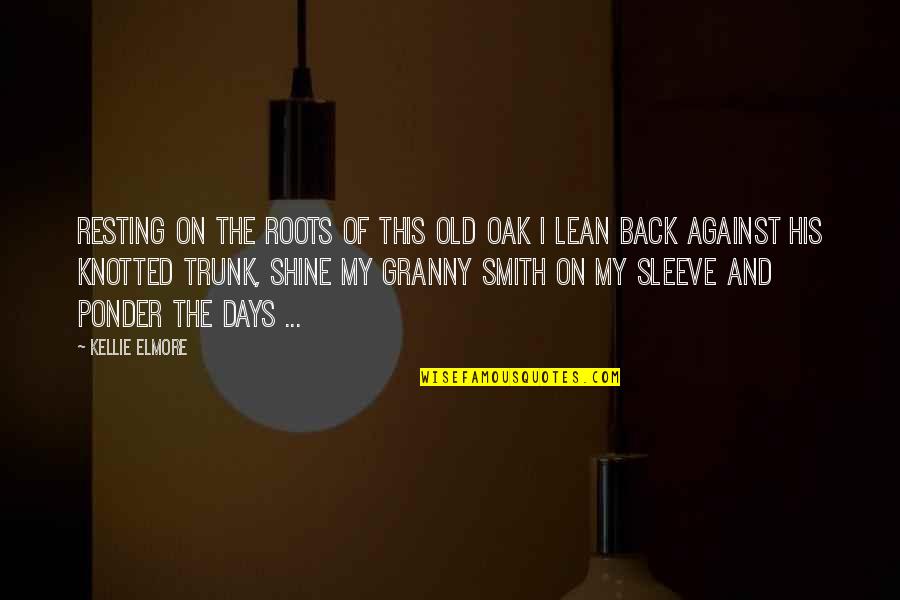 Resting on the roots of this old oak I lean back against his knotted trunk, shine my granny smith on my sleeve And ponder the days ... —
Kellie Elmore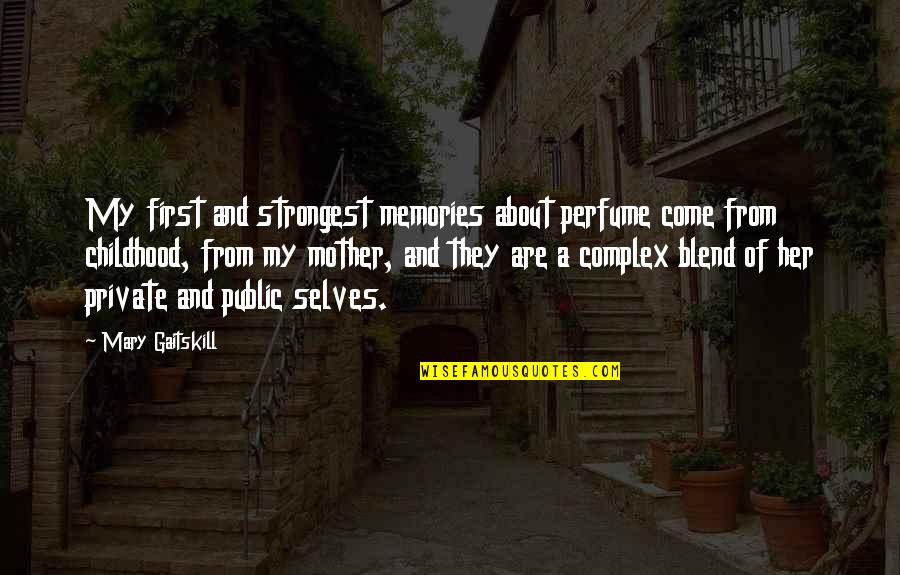 My first and strongest memories about perfume come from childhood, from my mother, and they are a complex blend of her private and public selves. —
Mary Gaitskill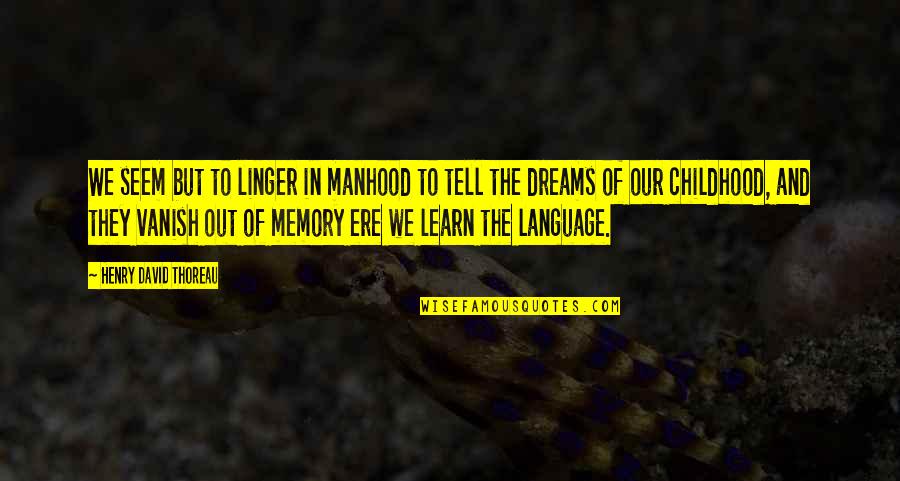 We seem but to linger in manhood to tell the dreams of our childhood, and they vanish out of memory ere we learn the language. —
Henry David Thoreau