We Have Chemistry Quotes
Collection of top 36 famous quotes about We Have Chemistry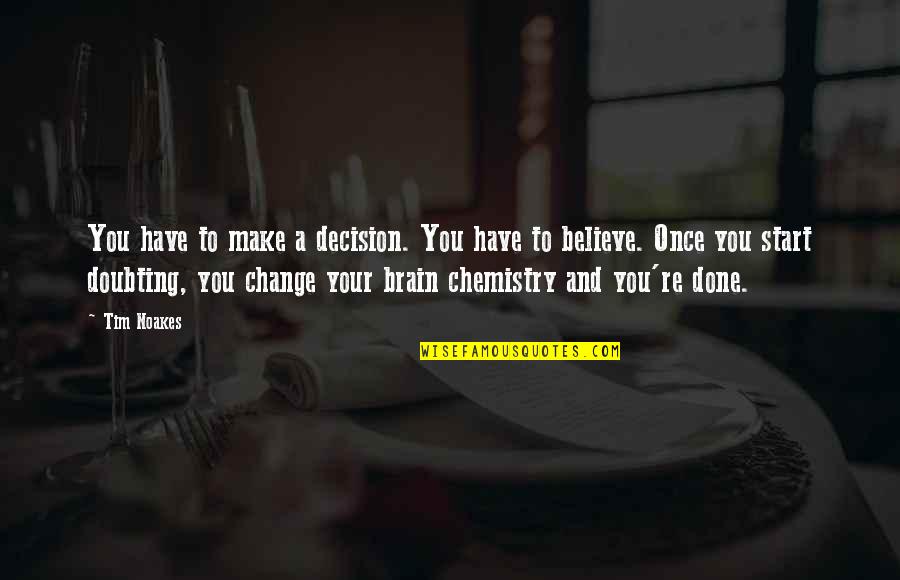 You have to make a decision. You have to believe. Once you start doubting, you change your brain chemistry and you're done.
—
Tim Noakes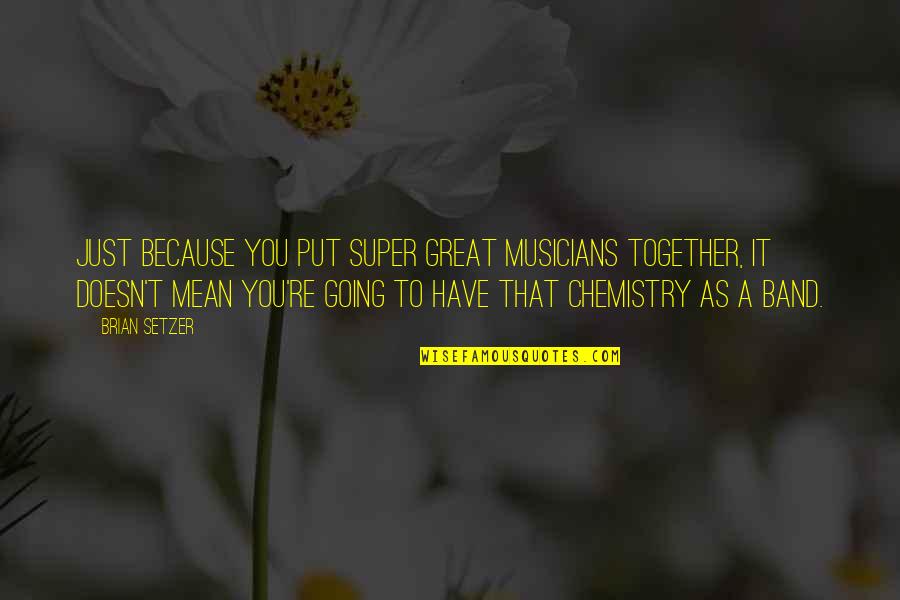 Just because you put super great musicians together, it doesn't mean you're going to have that chemistry as a band.
—
Brian Setzer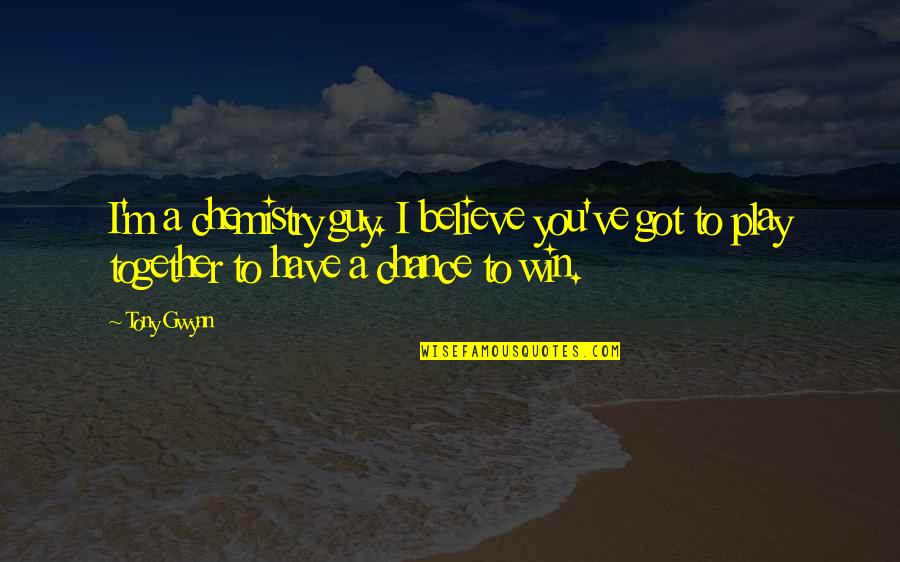 I'm a chemistry guy. I believe you've got to play together to have a chance to win.
—
Tony Gwynn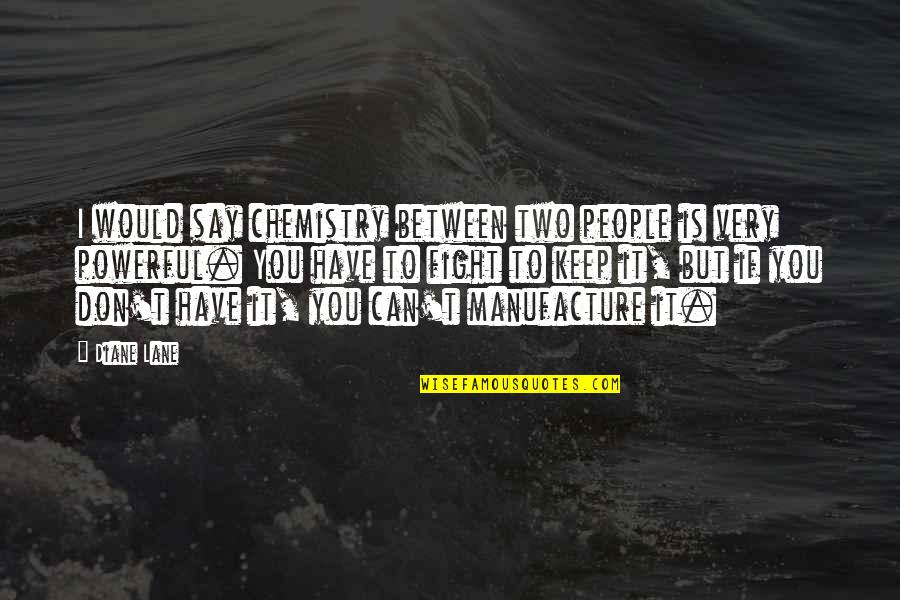 I would say chemistry between two people is very powerful. You have to fight to keep it, but if you don't have it, you can't manufacture it.
—
Diane Lane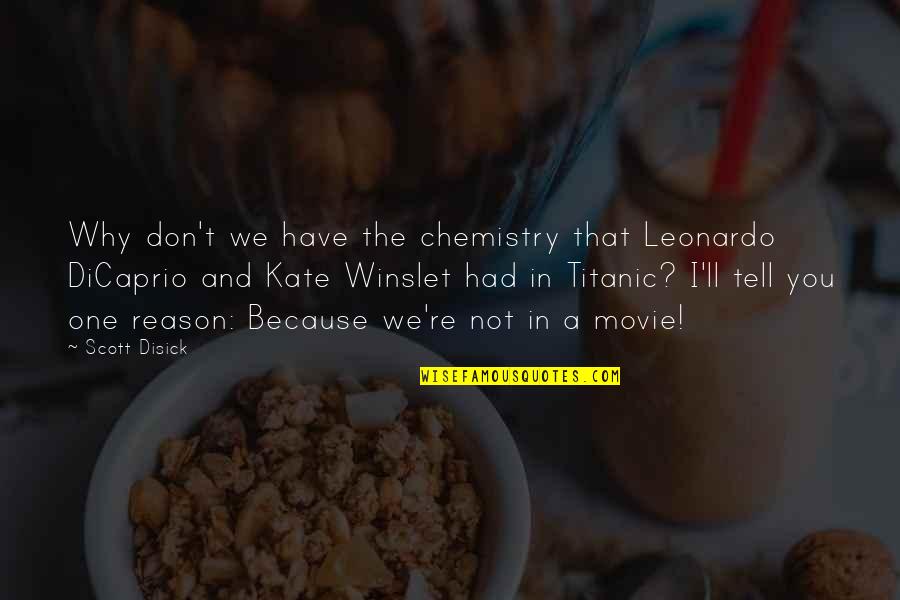 Why don't we have the chemistry that Leonardo DiCaprio and Kate Winslet had in Titanic? I'll tell you one reason: Because we're not in a movie!
—
Scott Disick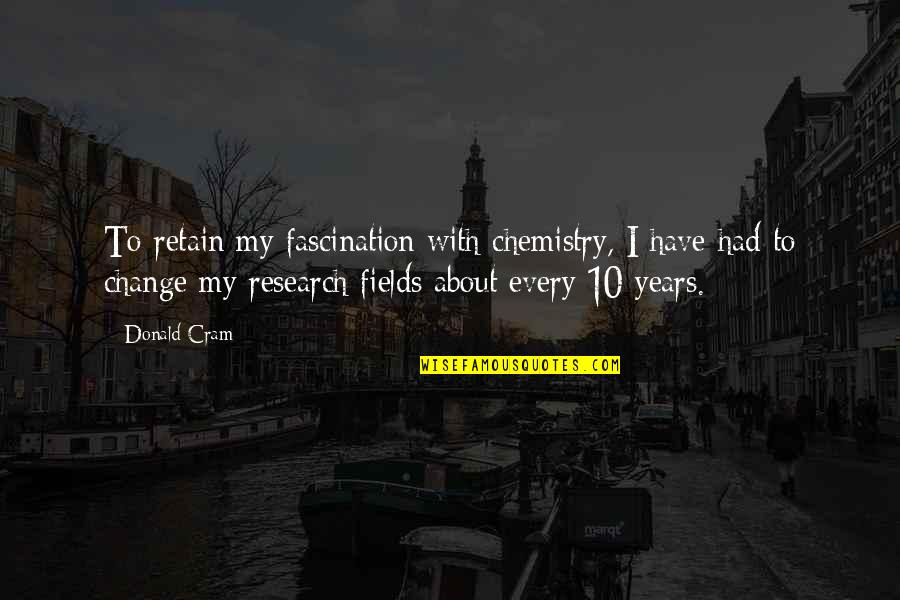 To retain my fascination with chemistry, I have had to change my research fields about every 10 years. —
Donald Cram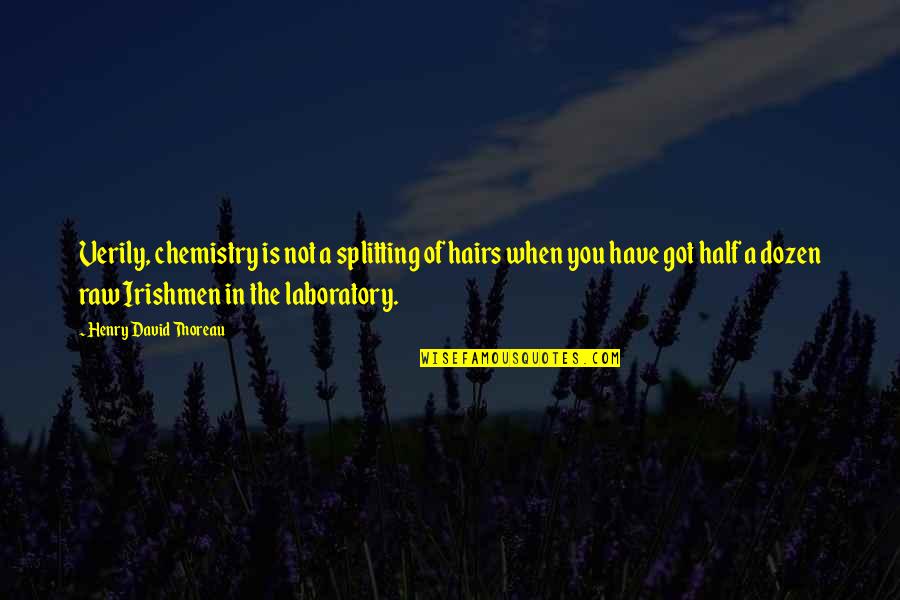 Verily, chemistry is not a splitting of hairs when you have got half a dozen raw Irishmen in the laboratory. —
Henry David Thoreau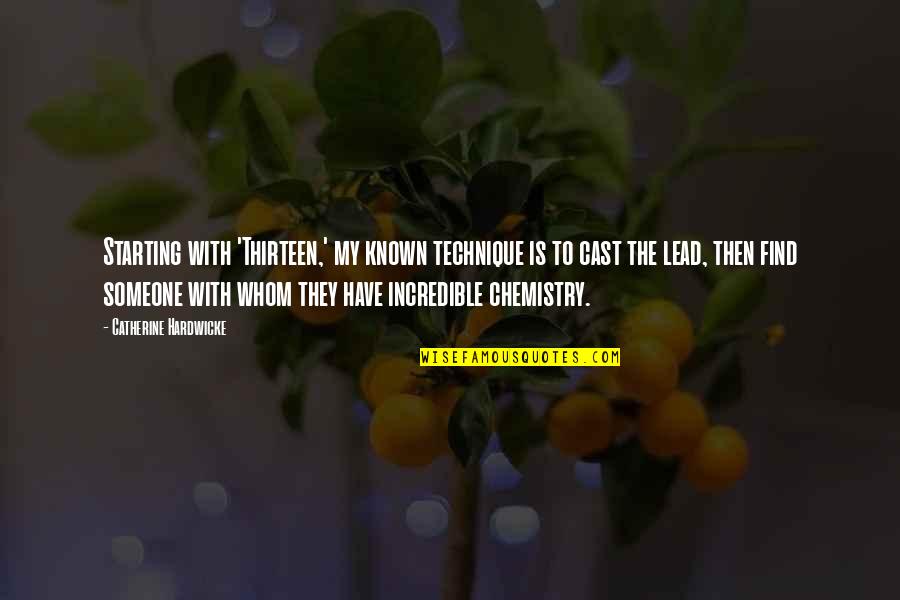 Starting with 'Thirteen,' my known technique is to cast the lead, then find someone with whom they have incredible chemistry. —
Catherine Hardwicke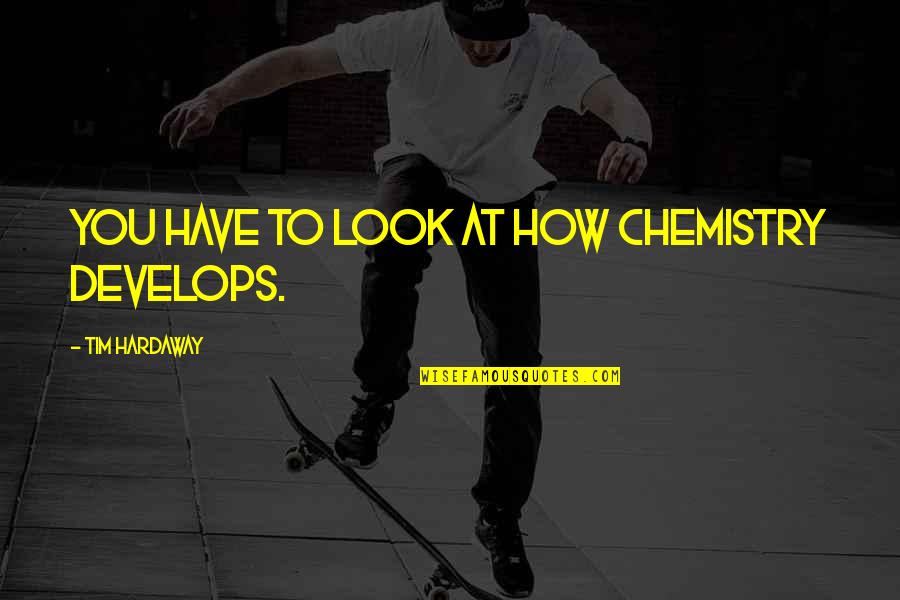 You have to look at how chemistry develops. —
Tim Hardaway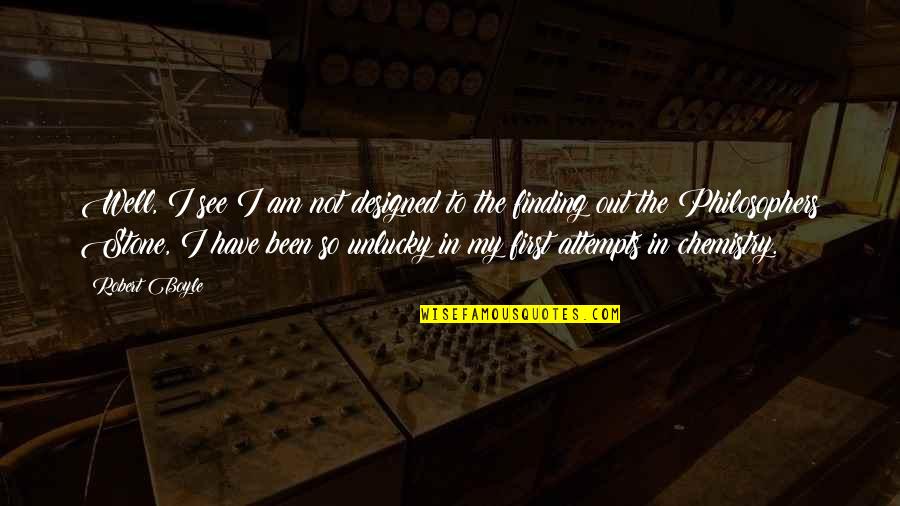 Well, I see I am not designed to the finding out the Philosophers Stone, I have been so unlucky in my first attempts in chemistry. —
Robert Boyle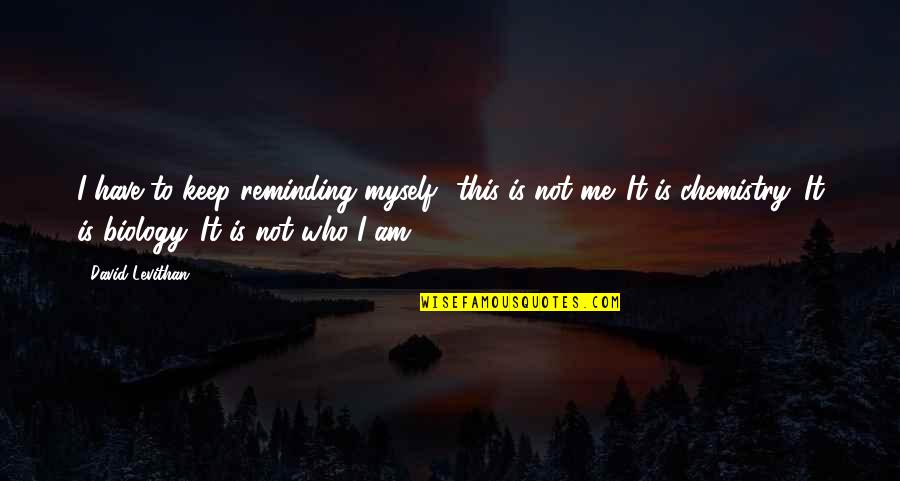 I have to keep reminding myself
this is not me. It is chemistry. It is biology. It is not who I am. —
David Levithan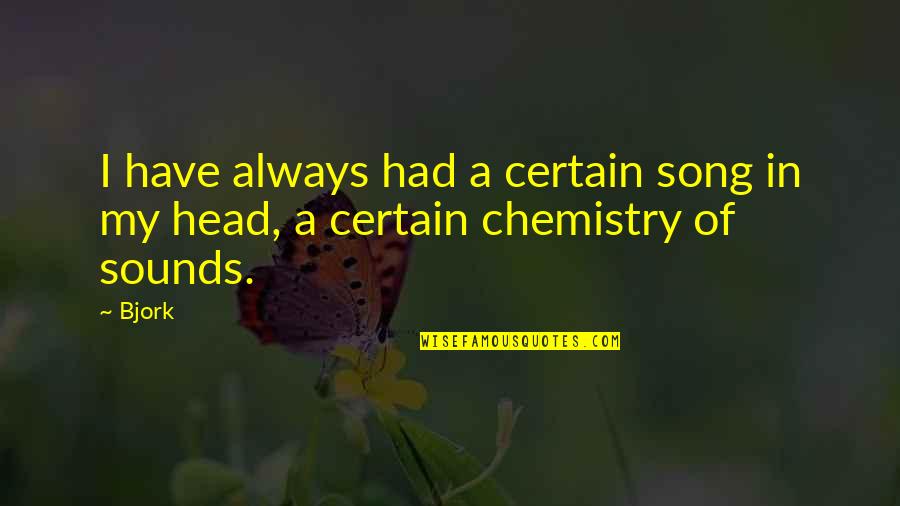 I have always had a certain song in my head, a certain chemistry of sounds. —
Bjork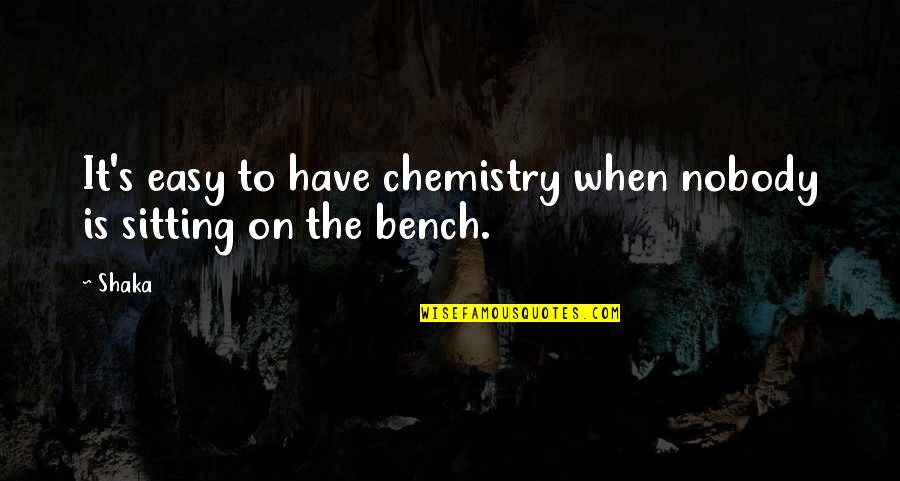 It's easy to have chemistry when nobody is sitting on the bench. —
Shaka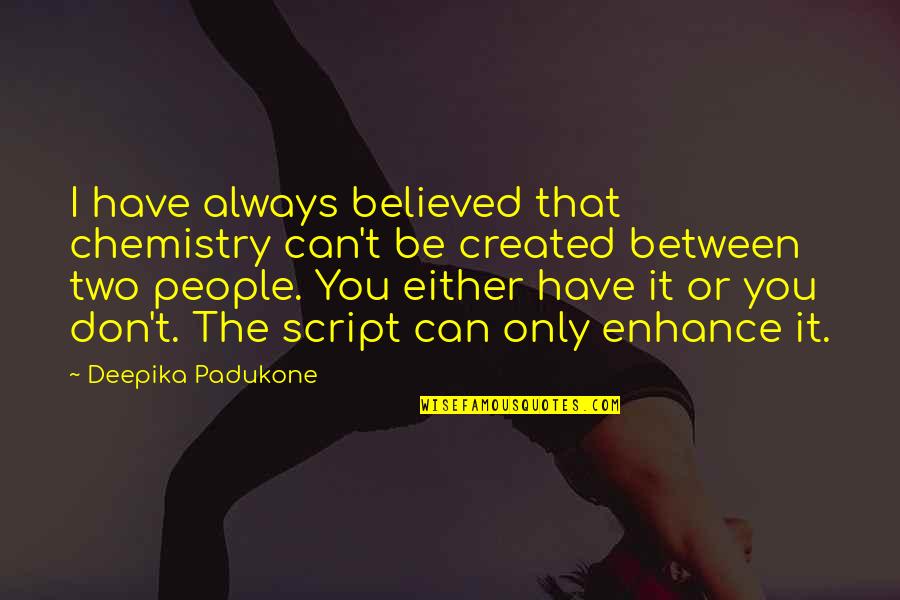 I have always believed that chemistry can't be created between two people. You either have it or you don't. The script can only enhance it. —
Deepika Padukone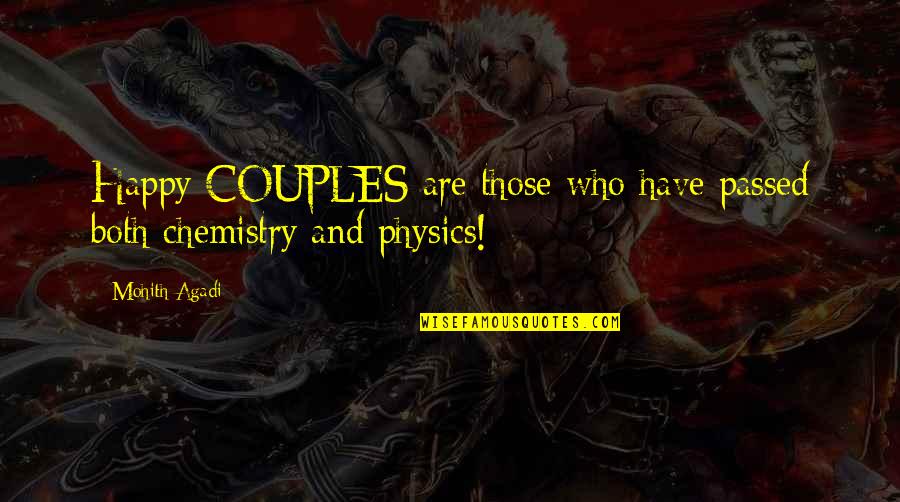 Happy COUPLES are those who have passed both chemistry and physics! —
Mohith Agadi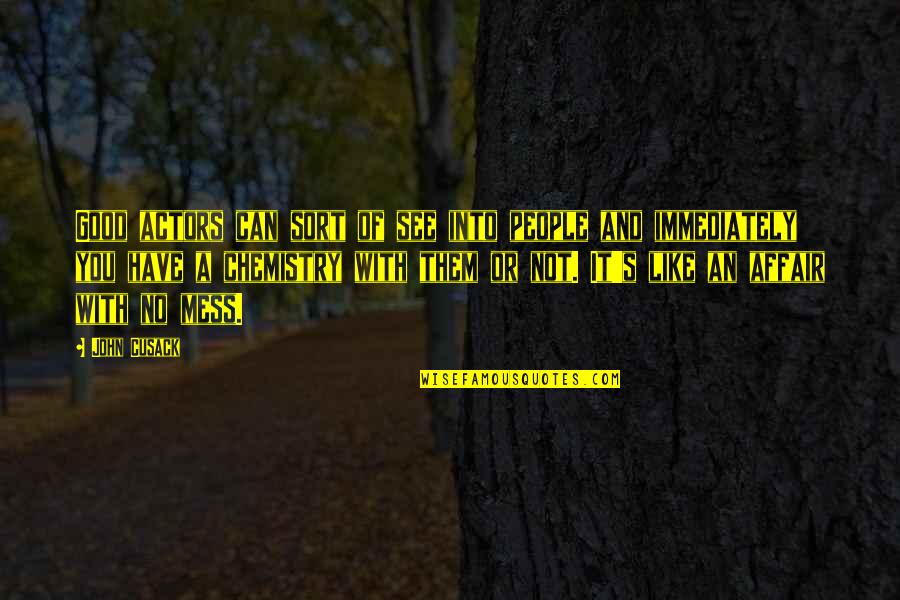 Good actors can sort of see into people and immediately you have a chemistry with them or not. It's like an affair with no mess. —
John Cusack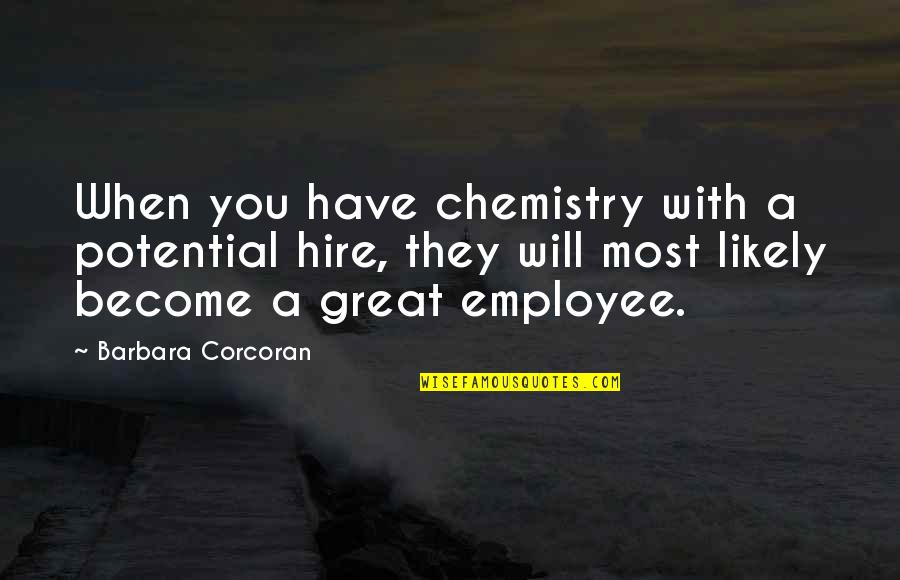 When you have chemistry with a potential hire, they will most likely become a great employee. —
Barbara Corcoran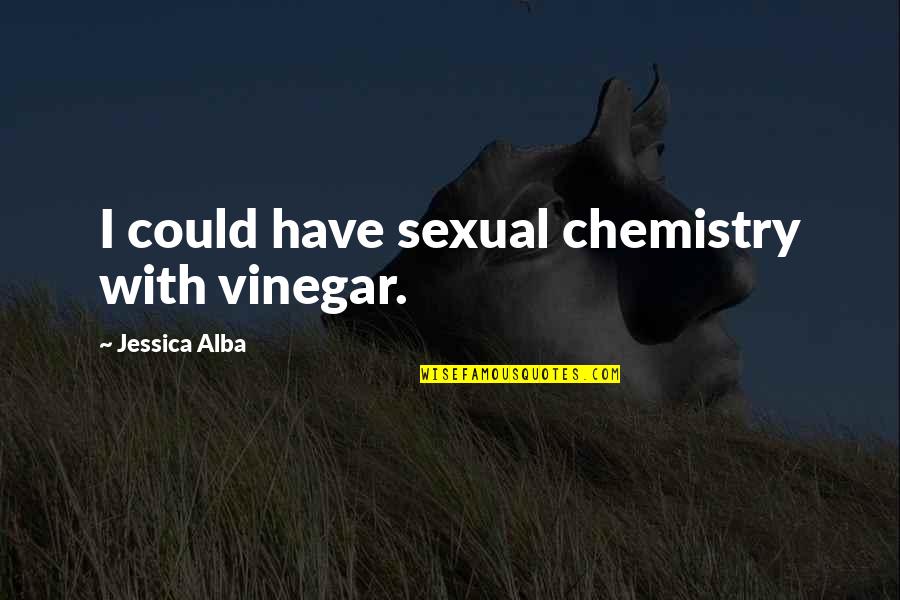 I could have sexual chemistry with vinegar. —
Jessica Alba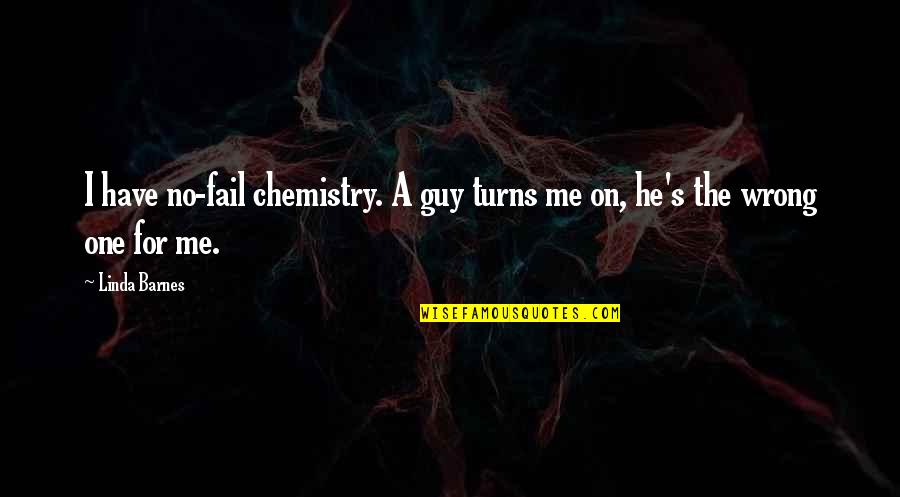 I have no-fail chemistry. A guy turns me on, he's the wrong one for me. —
Linda Barnes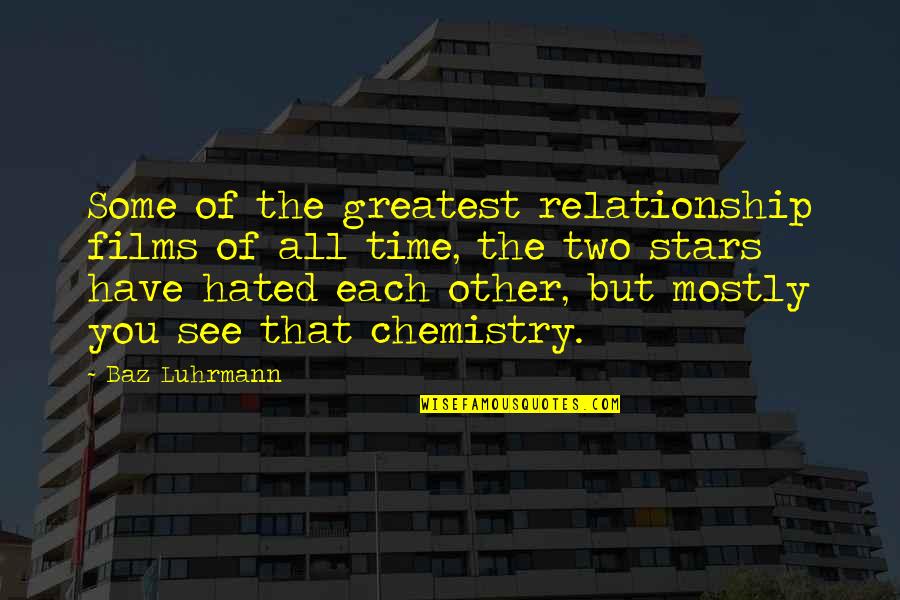 Some of the greatest relationship films of all time, the two stars have hated each other, but mostly you see that chemistry. —
Baz Luhrmann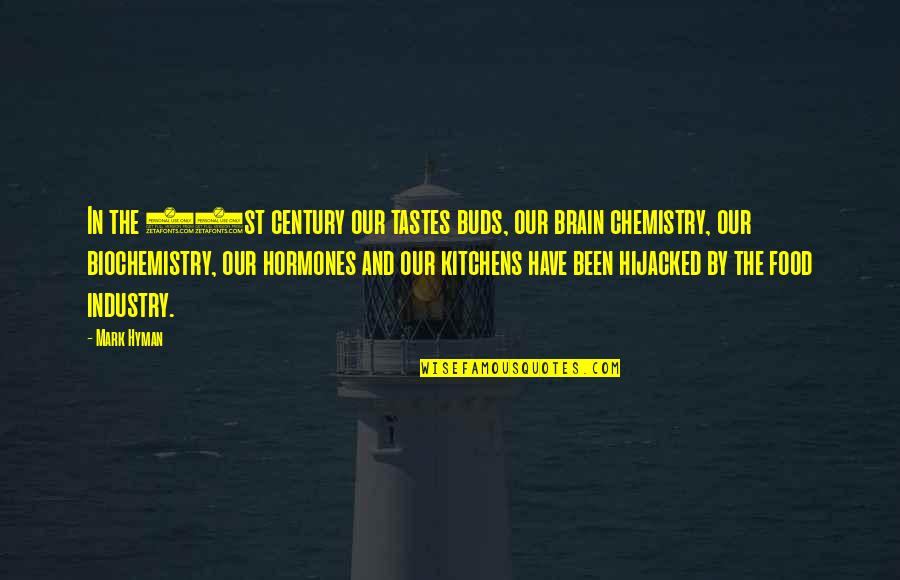 In the 21st century our tastes buds, our brain chemistry, our biochemistry, our hormones and our kitchens have been hijacked by the food industry. —
Mark Hyman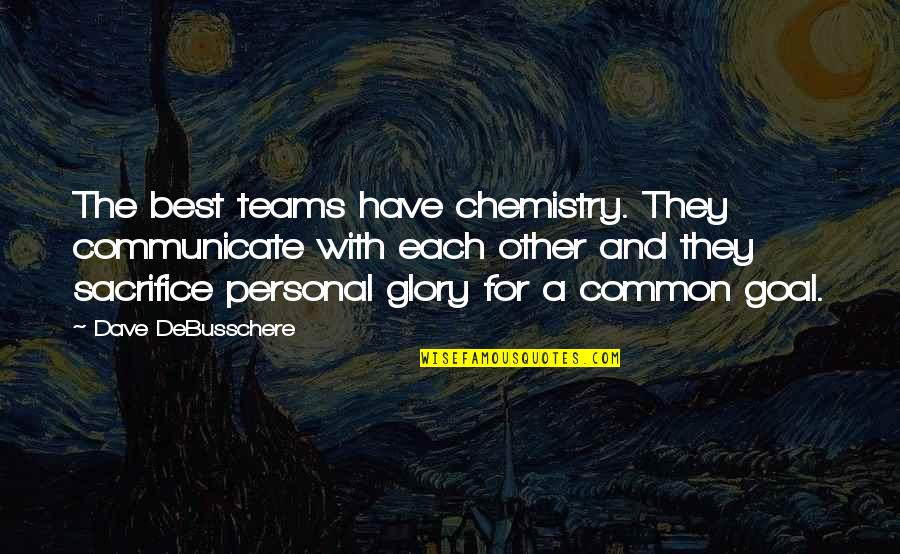 The best teams have chemistry. They communicate with each other and they sacrifice personal glory for a common goal. —
Dave DeBusschere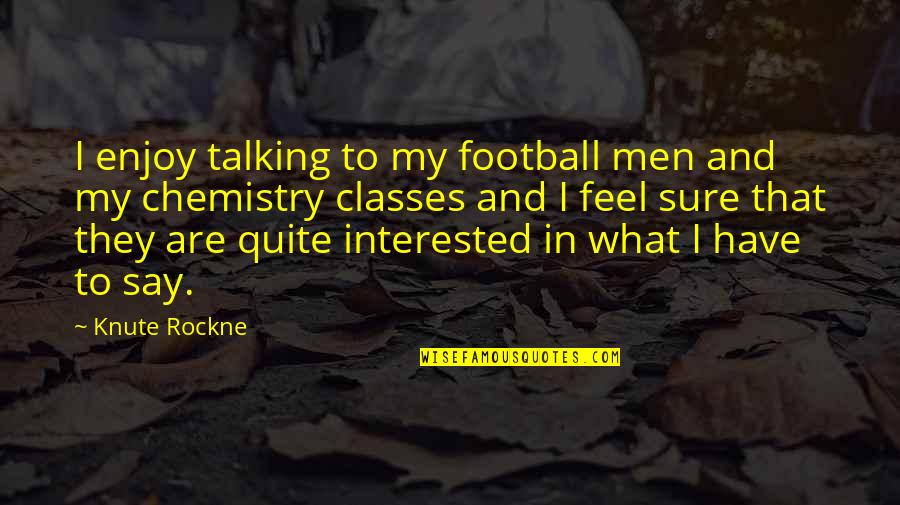 I enjoy talking to my football men and my chemistry classes and I feel sure that they are quite interested in what I have to say. —
Knute Rockne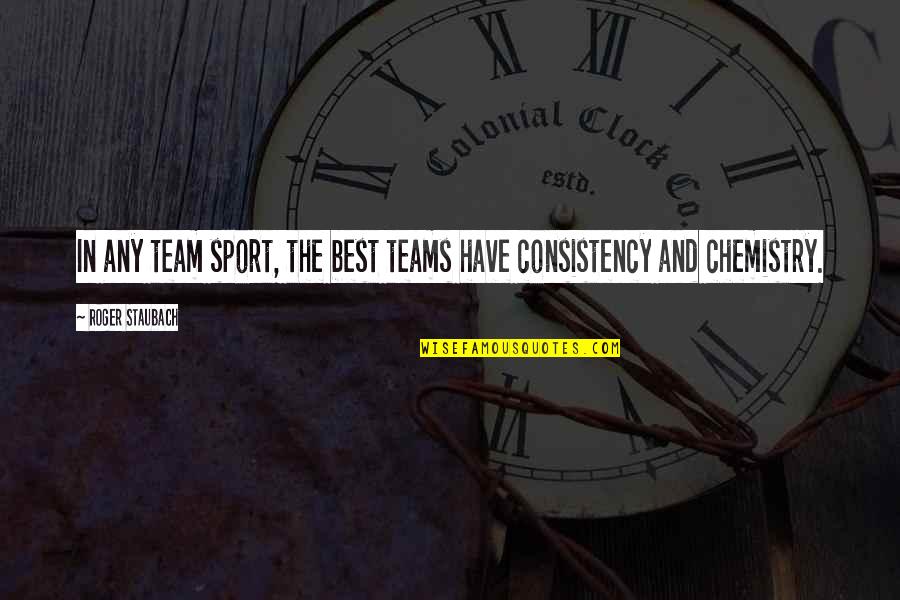 In any team sport, the best teams have consistency and chemistry. —
Roger Staubach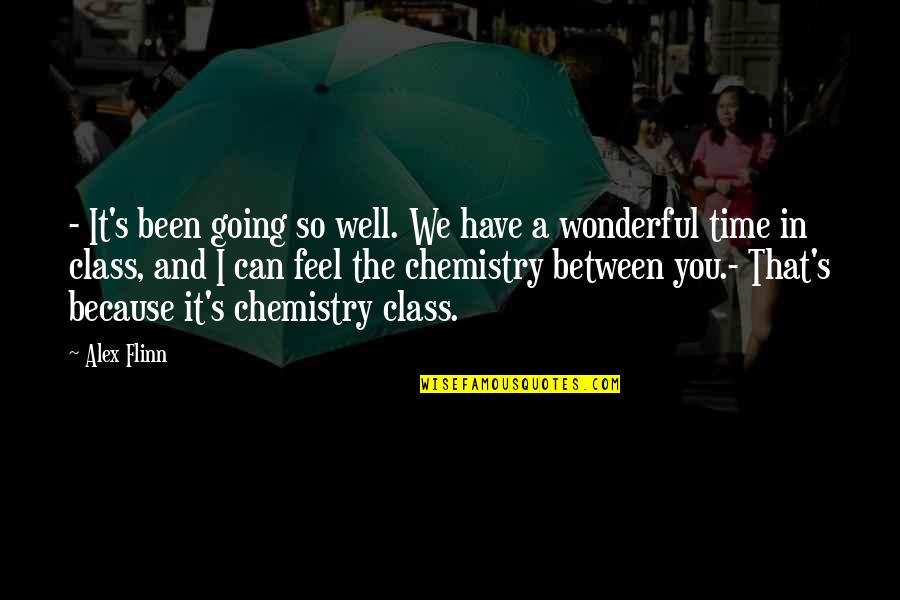 - It's been going so well. We have a wonderful time in class, and I can feel the chemistry between you.
- That's because it's chemistry class. —
Alex Flinn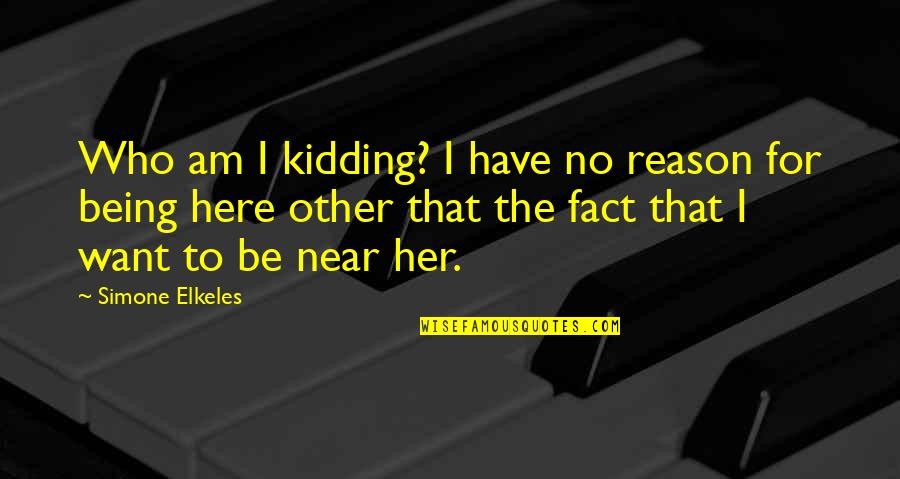 Who am I kidding? I have no reason for being here other that the fact that I want to be near her. —
Simone Elkeles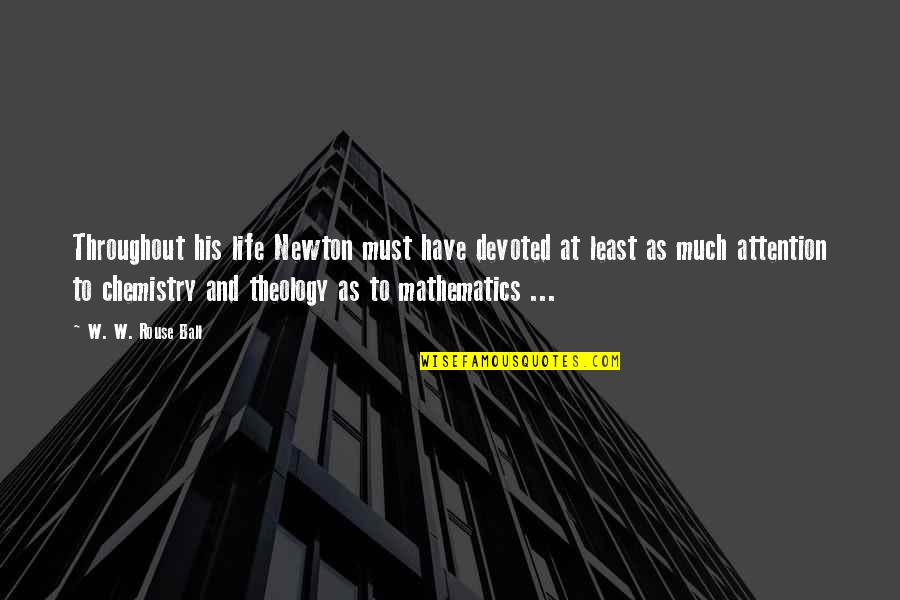 Throughout his life Newton must have devoted at least as much attention to chemistry and theology as to mathematics ... —
W. W. Rouse Ball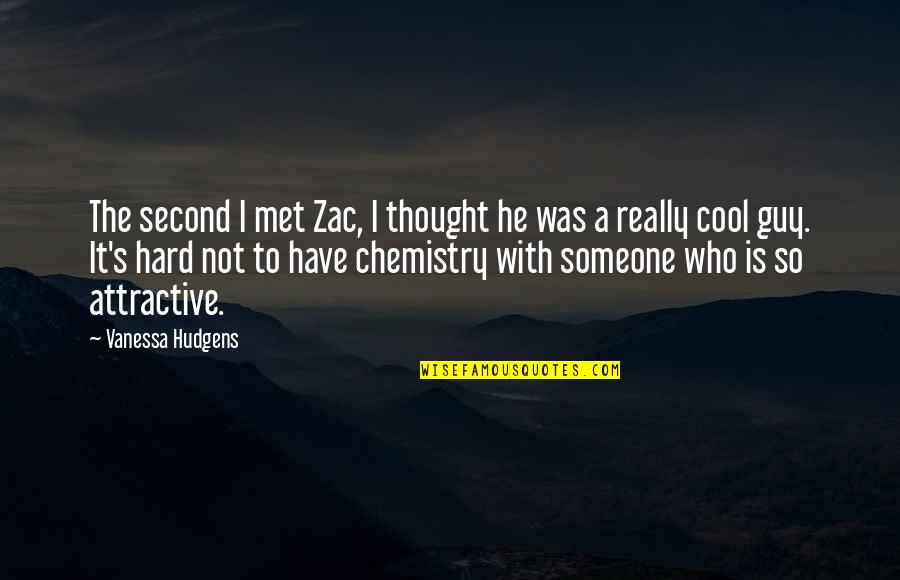 The second I met Zac, I thought he was a really cool guy. It's hard not to have chemistry with someone who is so attractive. —
Vanessa Hudgens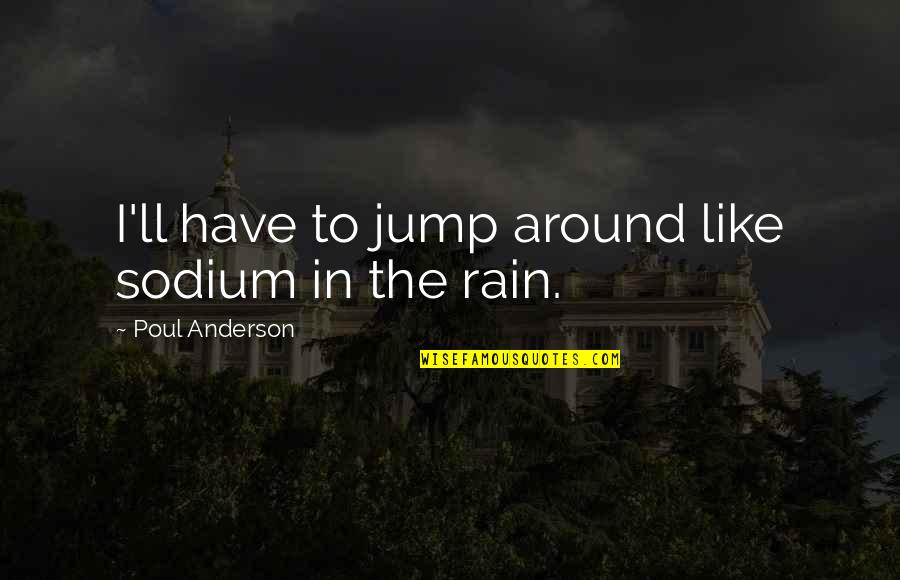 I'll have to jump around like sodium in the rain. —
Poul Anderson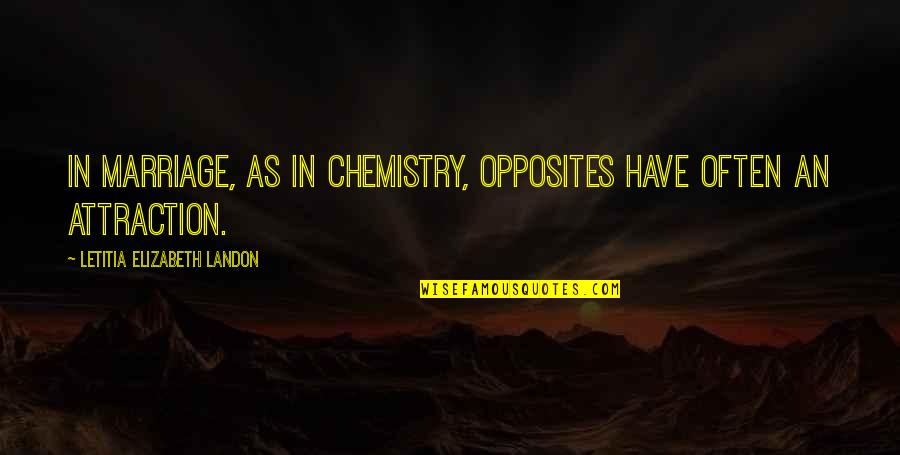 In marriage, as in chemistry, opposites have often an attraction. —
Letitia Elizabeth Landon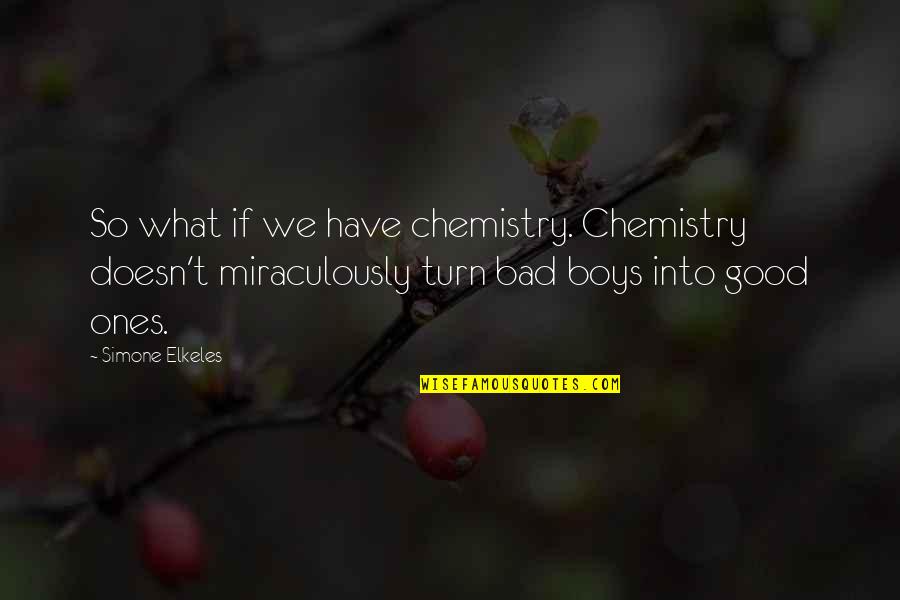 So what if
we have chemistry
. Chemistry doesn't miraculously turn bad boys into good ones. —
Simone Elkeles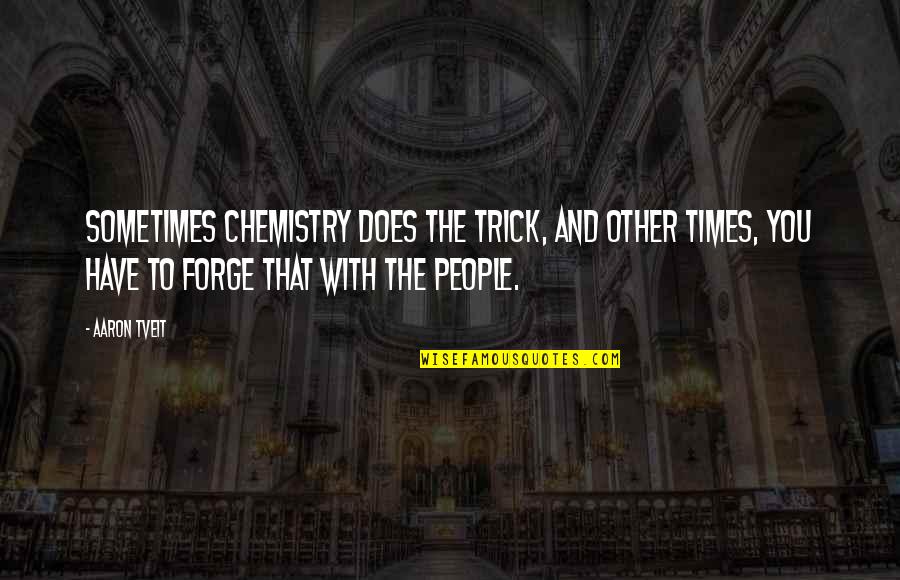 Sometimes chemistry does the trick, and other times, you have to forge that with the people. —
Aaron Tveit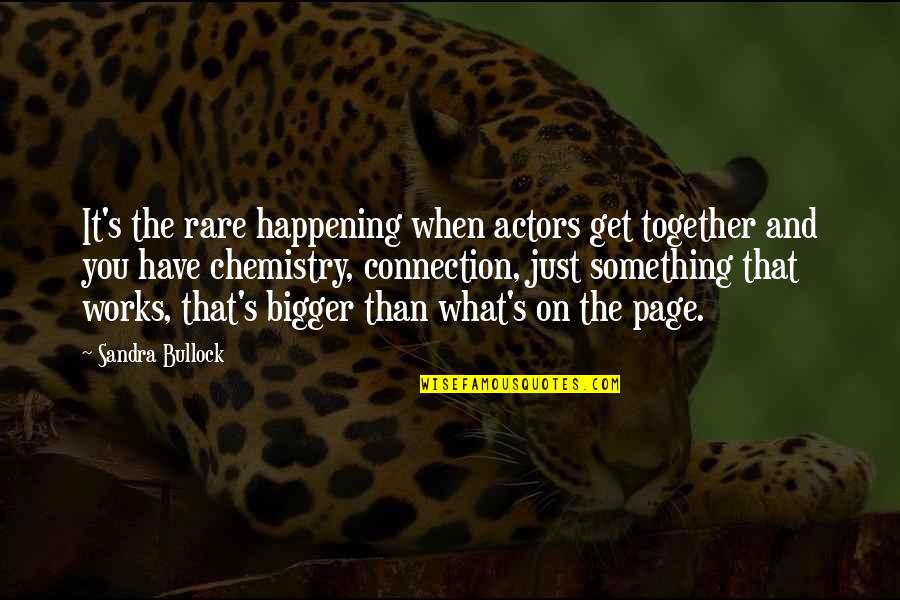 It's the rare happening when actors get together and you have chemistry, connection, just something that works, that's bigger than what's on the page. —
Sandra Bullock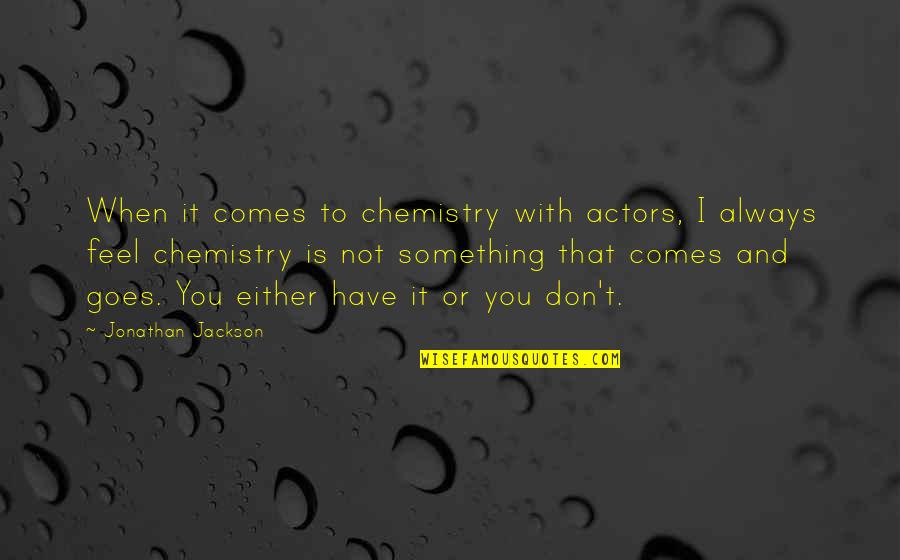 When it comes to chemistry with actors, I always feel chemistry is not something that comes and goes. You either have it or you don't. —
Jonathan Jackson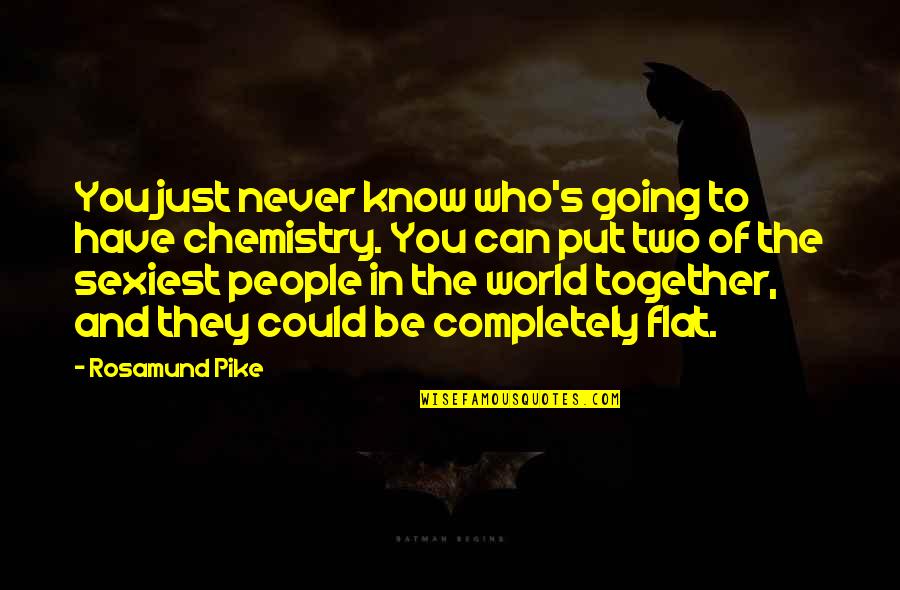 You just never know who's going to have chemistry. You can put two of the sexiest people in the world together, and they could be completely flat. —
Rosamund Pike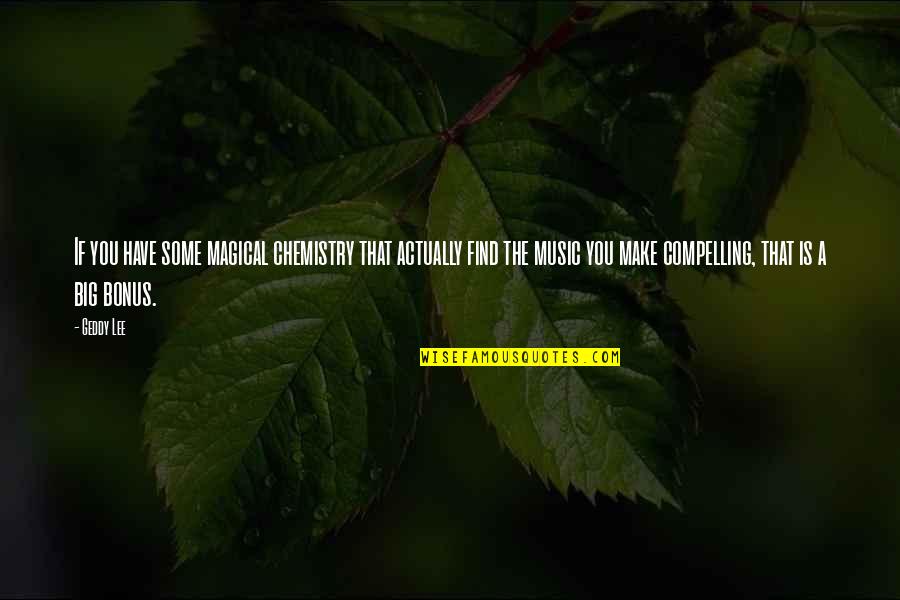 If you have some magical chemistry that actually find the music you make compelling, that is a big bonus. —
Geddy Lee