Elizabeth Forsythe Hailey Quotes
Top 8 wise famous quotes and sayings by Elizabeth Forsythe Hailey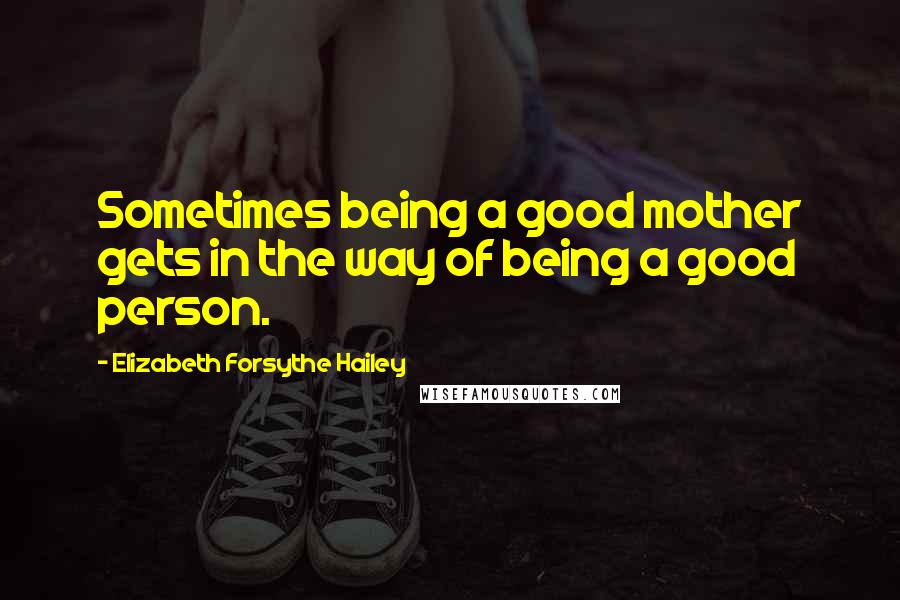 Sometimes being a good mother gets in the way of being a good person.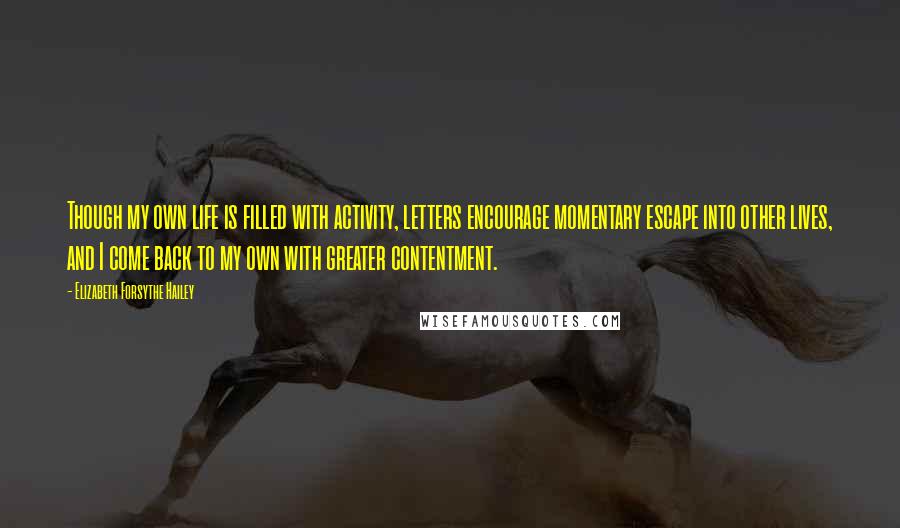 Though my own life is filled with activity, letters encourage momentary escape into other lives, and I come back to my own with greater contentment.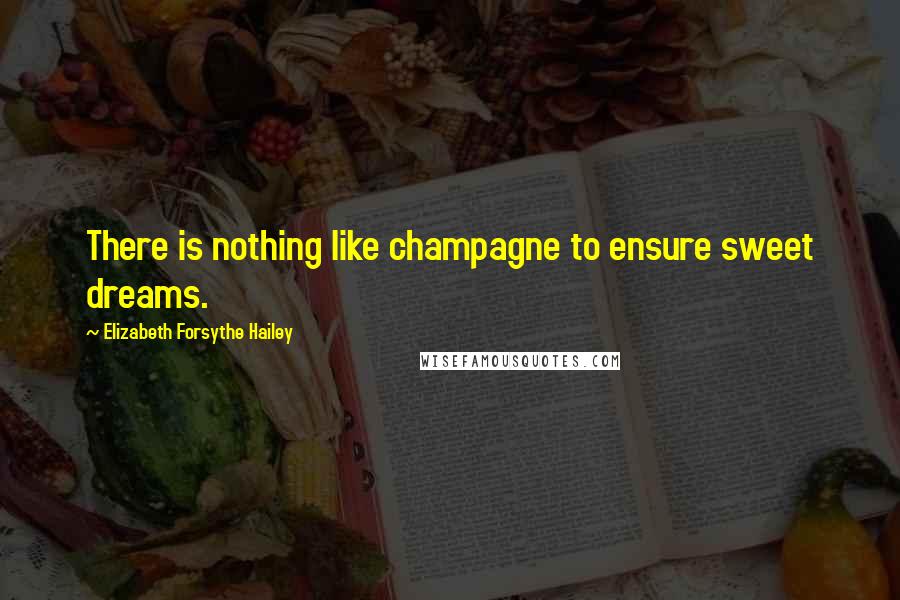 There is nothing like champagne to ensure sweet dreams.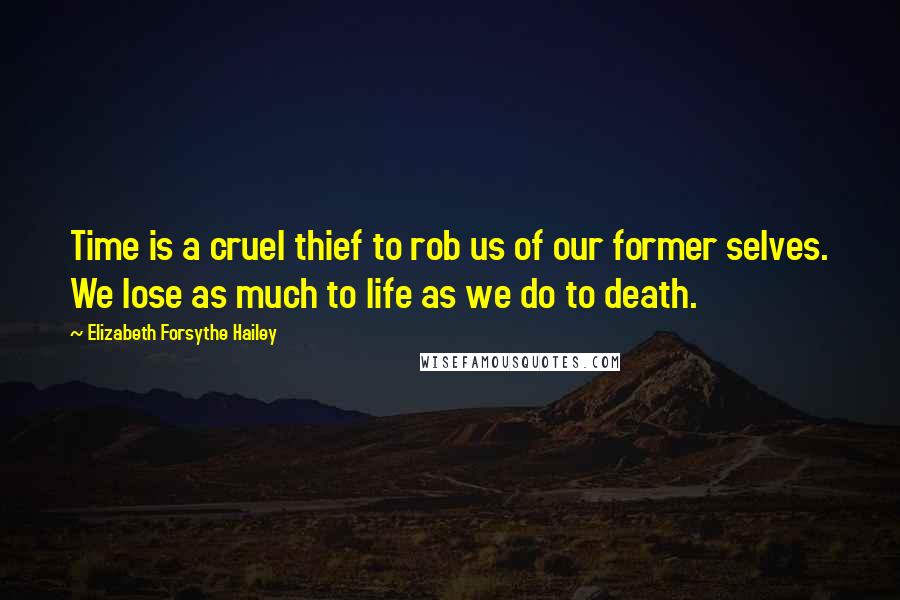 Time is a cruel thief to rob us of our former selves. We lose as much to life as we do to death.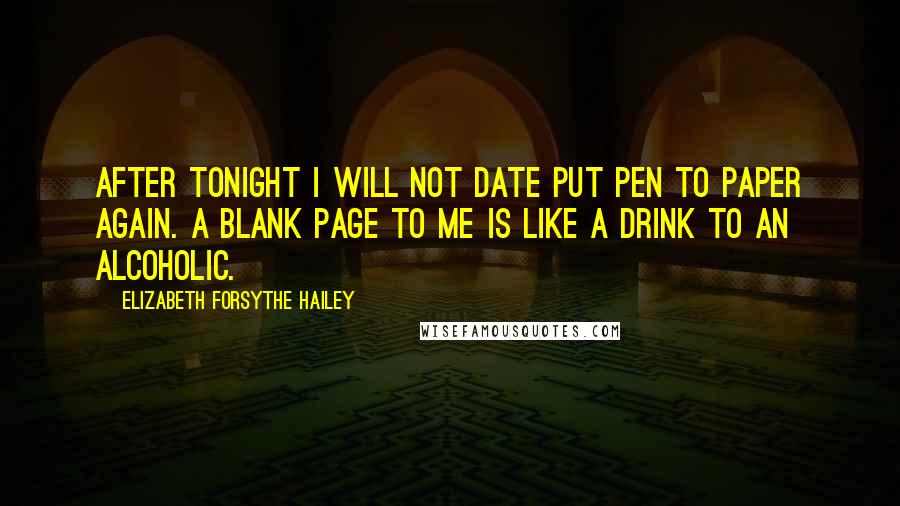 After tonight I will not date put pen to paper again. A blank page to me is like a drink to an alcoholic.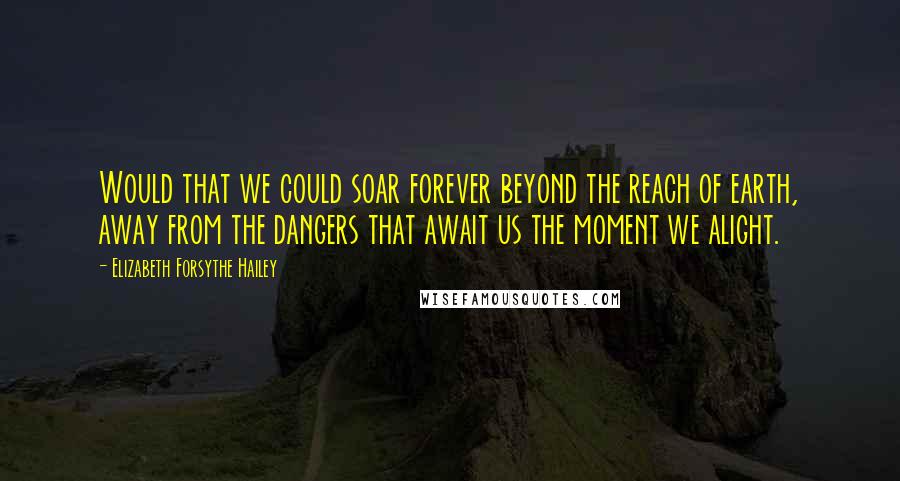 Would that we could soar forever beyond the reach of earth, away from the dangers that await us the moment we alight.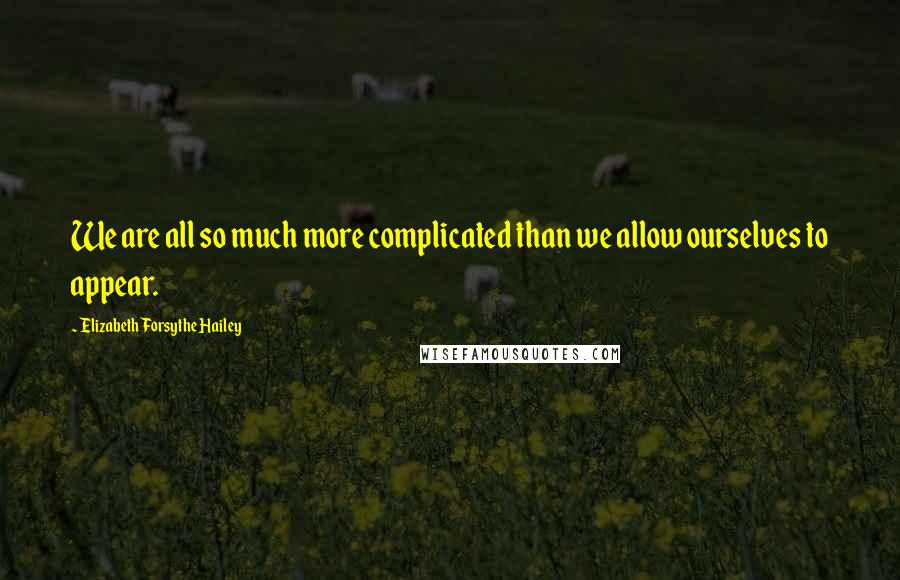 We are all so much more complicated than we allow ourselves to appear.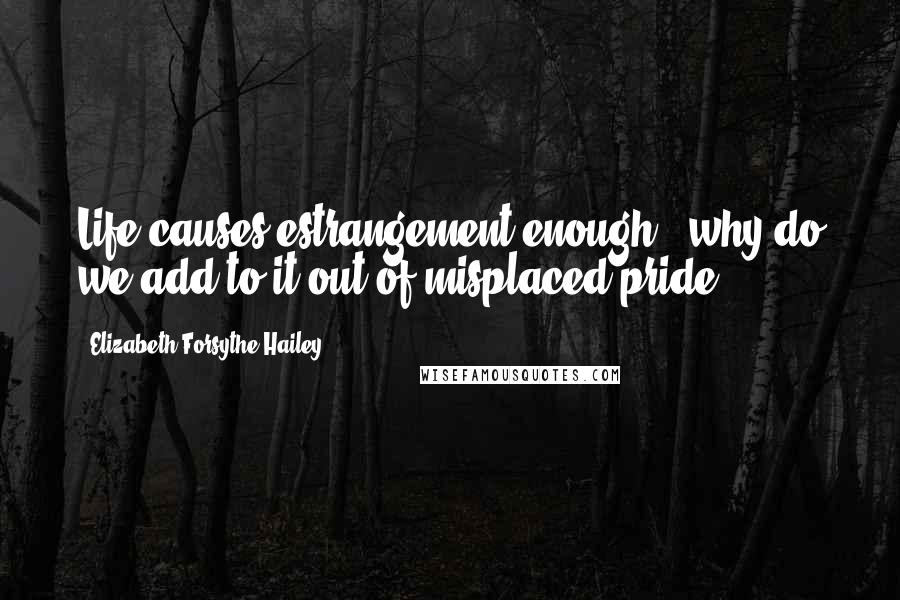 Life causes estrangement enough - why do we add to it out of misplaced pride?