Abeba Habtu Quotes
Top 4 wise famous quotes and sayings by Abeba Habtu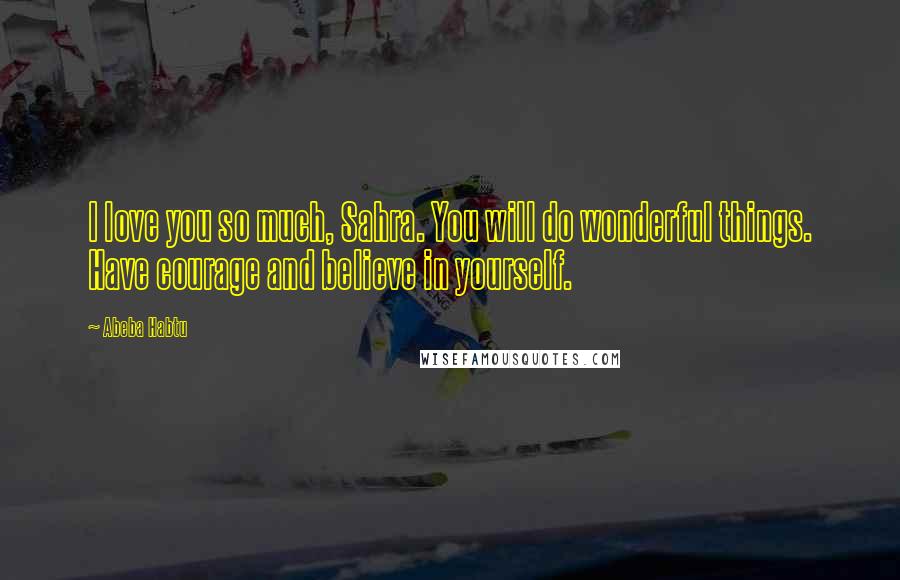 I love you so much, Sahra. You will do wonderful things. Have courage and believe in yourself.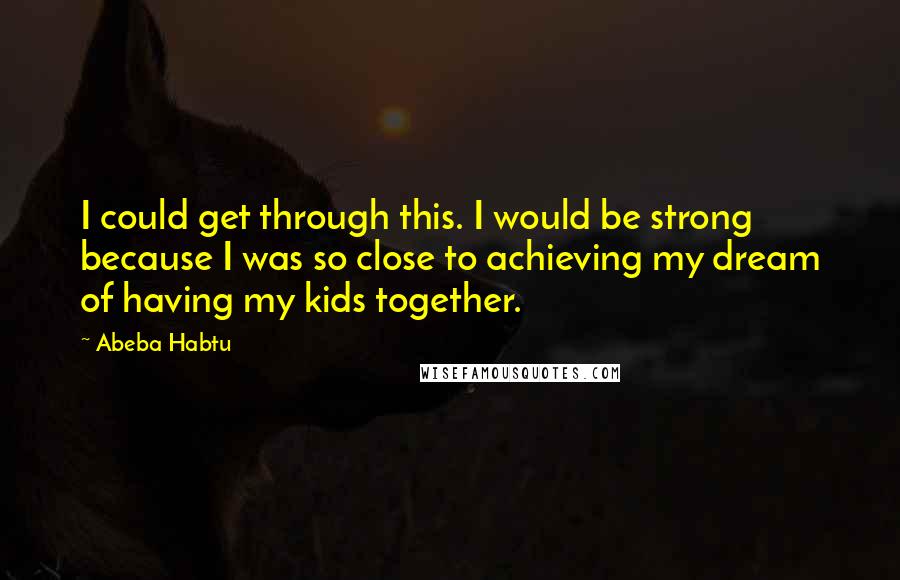 I could get through this. I would be strong because I was so close to achieving my dream of having my kids together.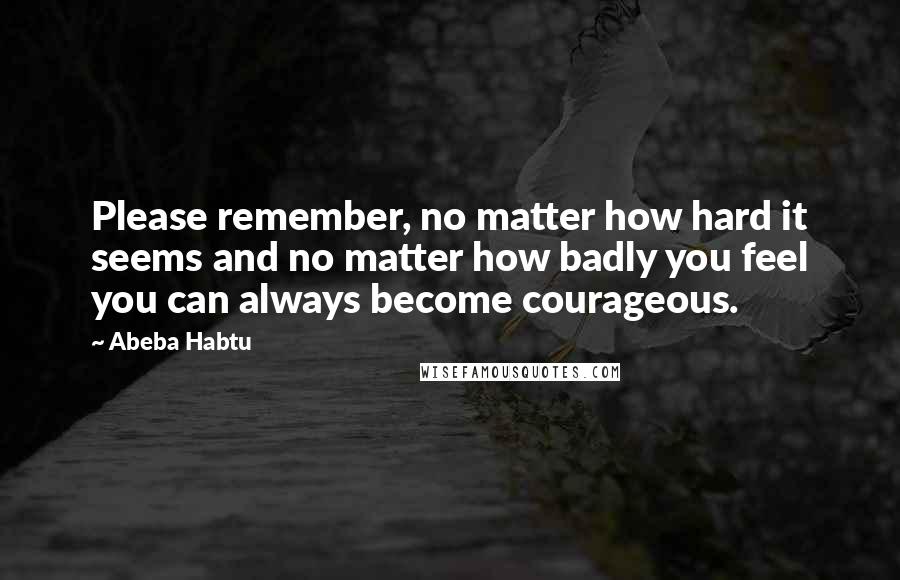 Please remember, no matter how hard it seems and no matter how badly you feel you can always become courageous.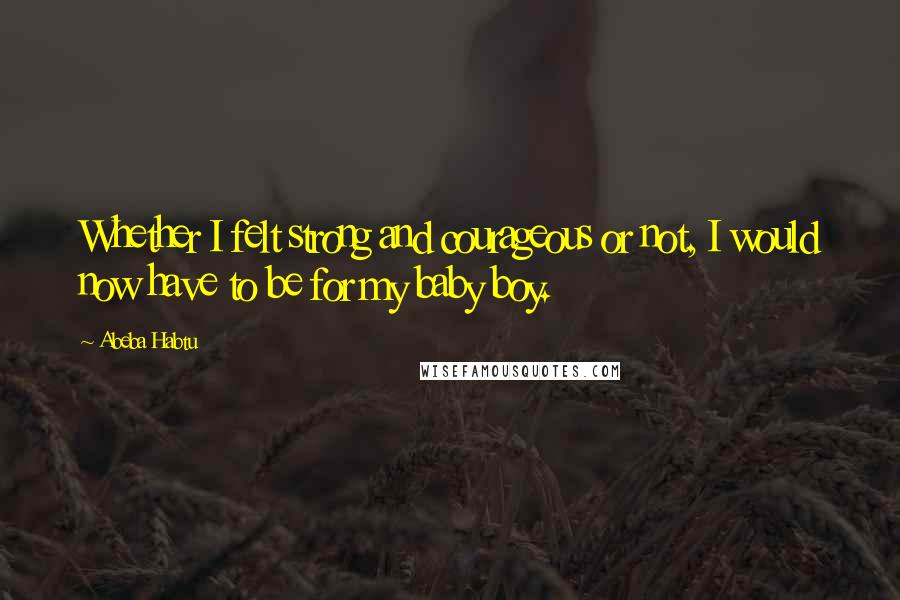 Whether I felt strong and courageous or not, I would now have to be for my baby boy.