Lora Ann Quotes
Top 9 wise famous quotes and sayings by Lora Ann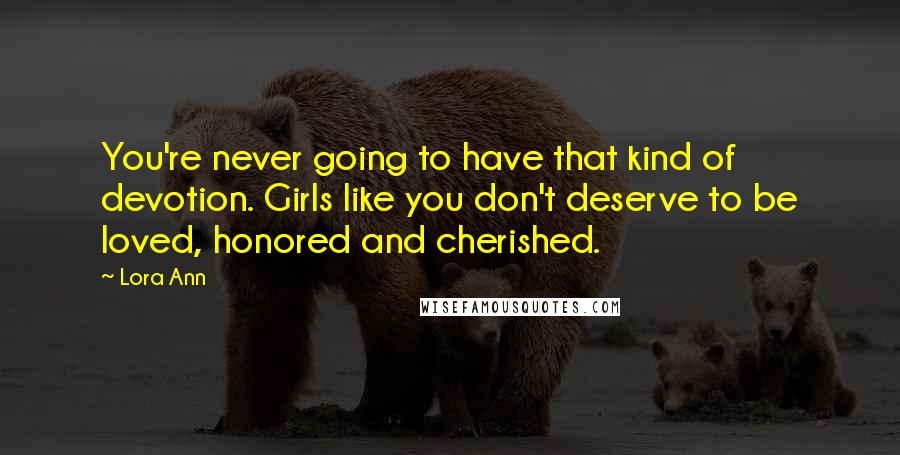 You're never going to have that kind of devotion. Girls like you don't deserve to be loved, honored and cherished.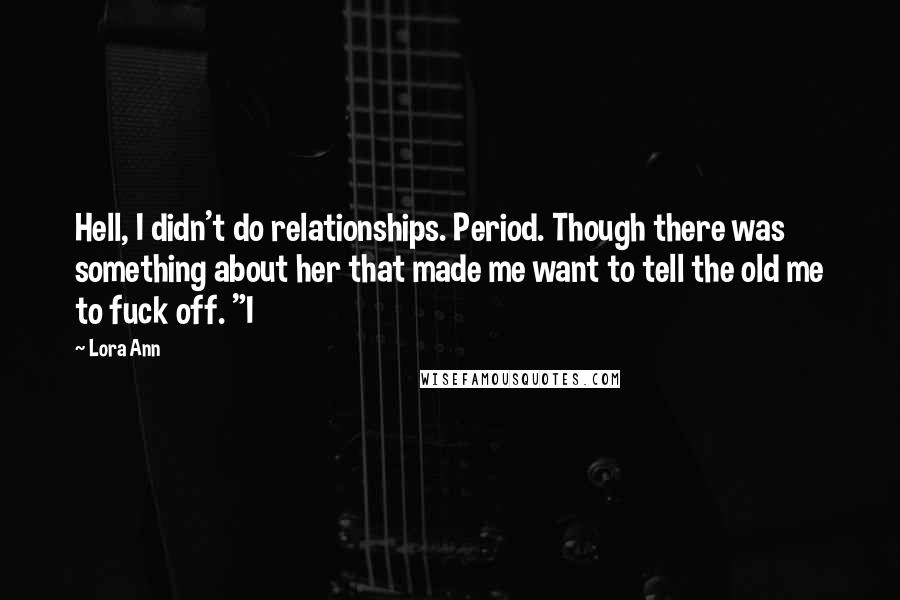 Hell, I didn't do relationships. Period. Though there was something about her that made me want to tell the old me to fuck off. "I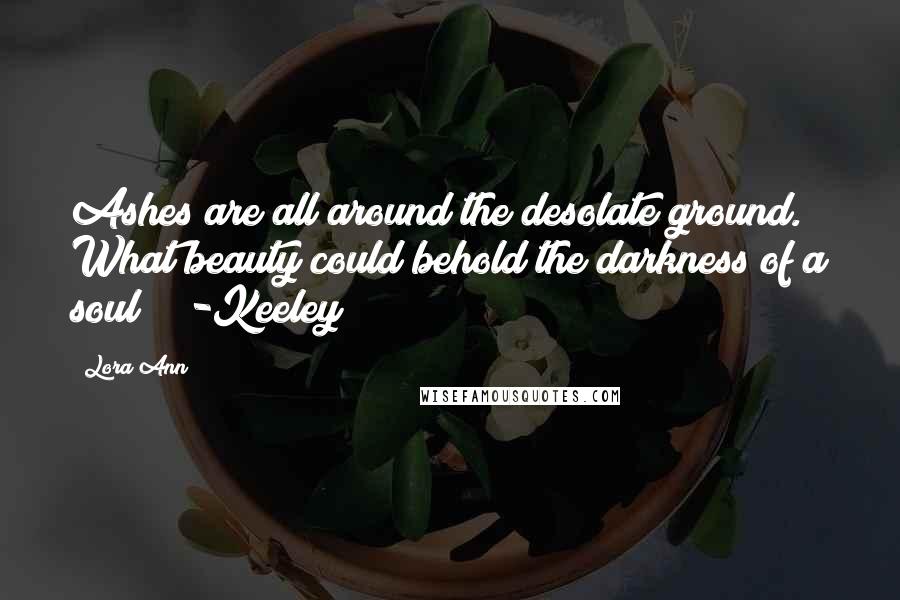 Ashes are all around the desolate ground. What beauty could behold the darkness of a soul? -Keeley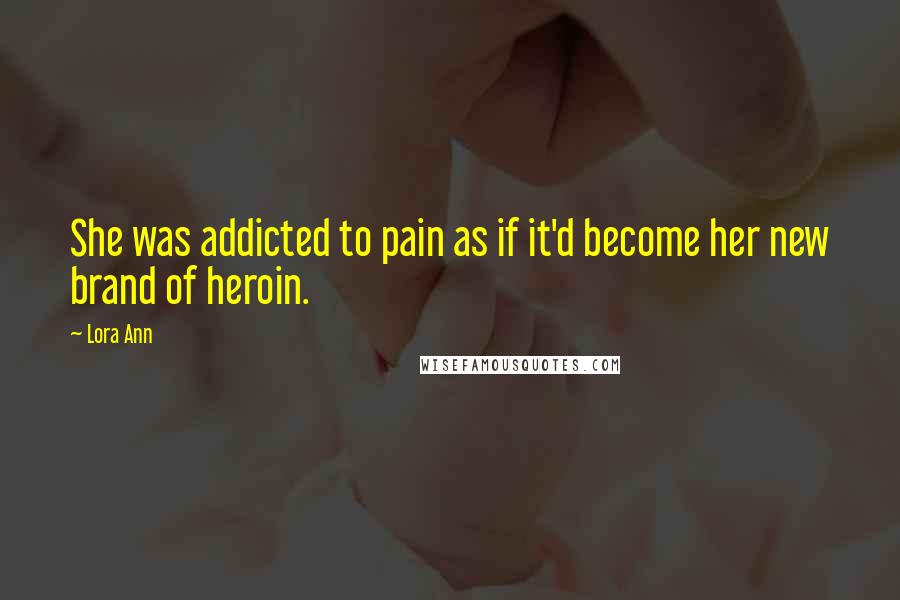 She was addicted to pain as if it'd become her new brand of heroin.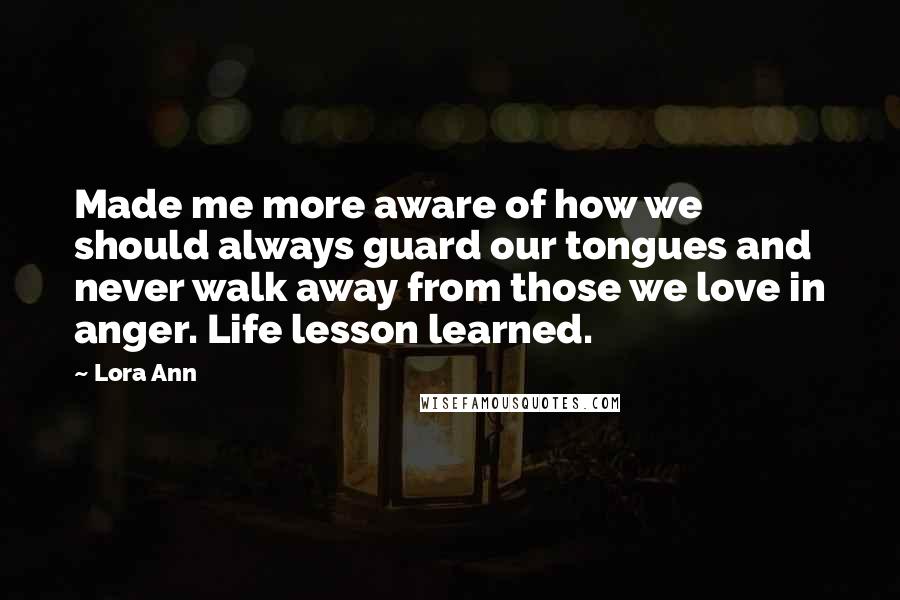 Made me more aware of how we should always guard our tongues and never walk away from those we love in anger. Life lesson learned.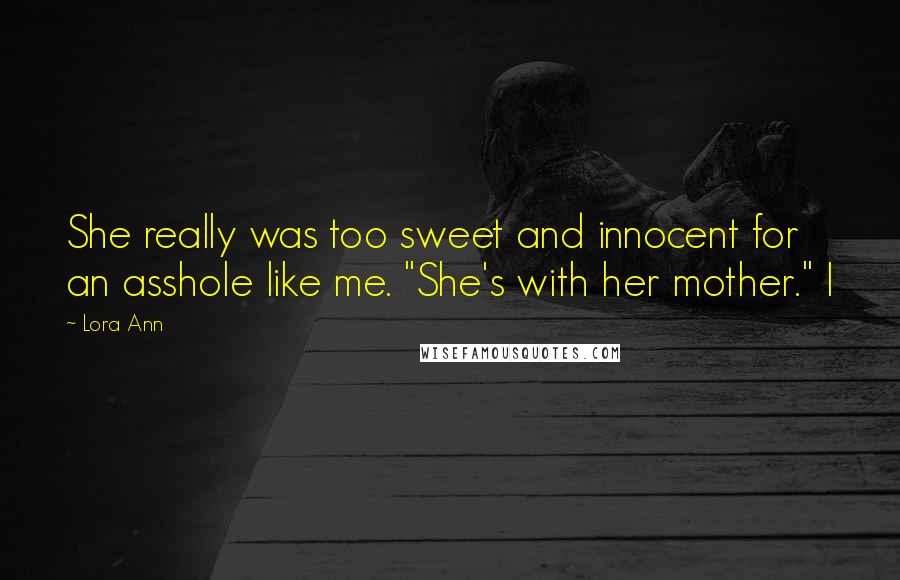 She really was too sweet and innocent for an asshole like me. "She's with her mother." I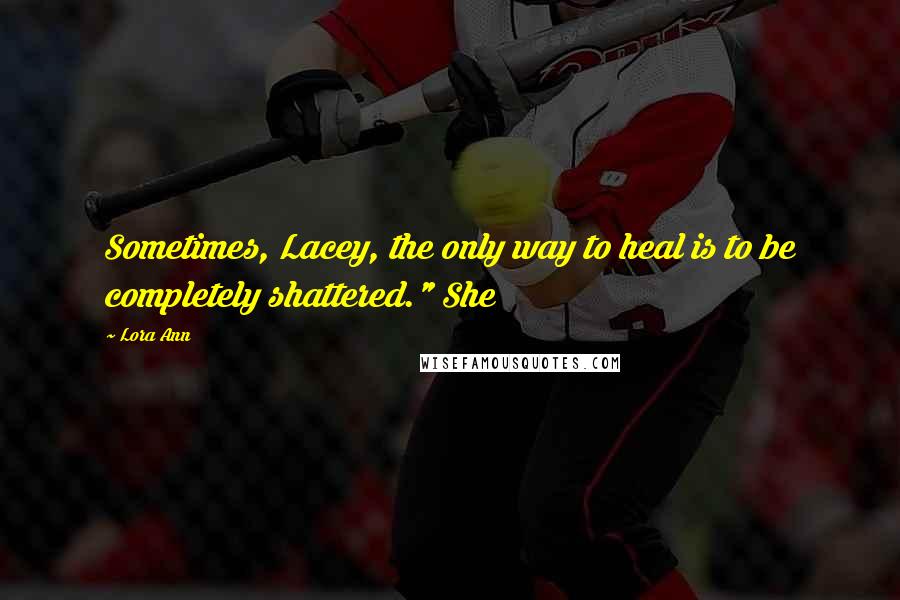 Sometimes, Lacey, the only way to heal is to be completely shattered." She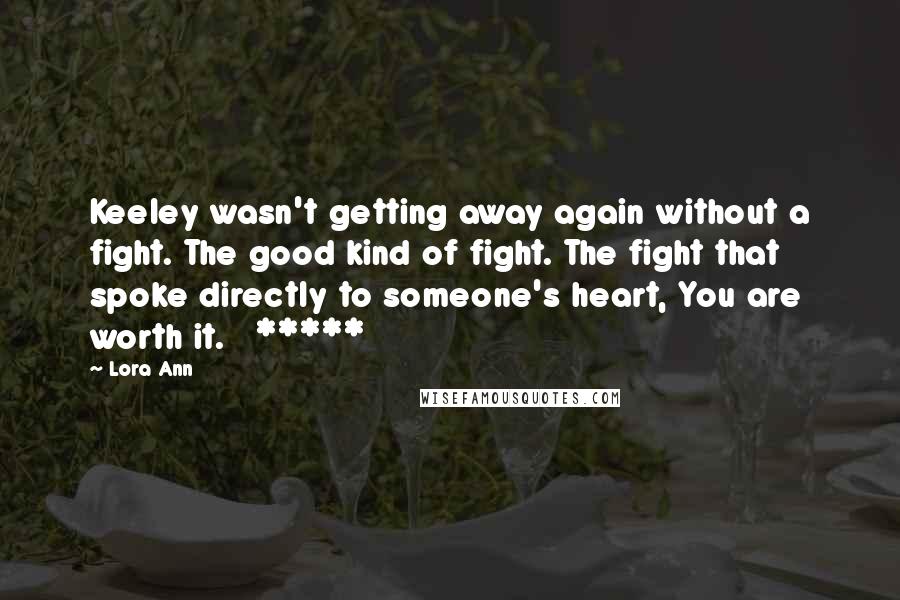 Keeley wasn't getting away again without a fight. The good kind of fight. The fight that spoke directly to someone's heart, You are worth it. *****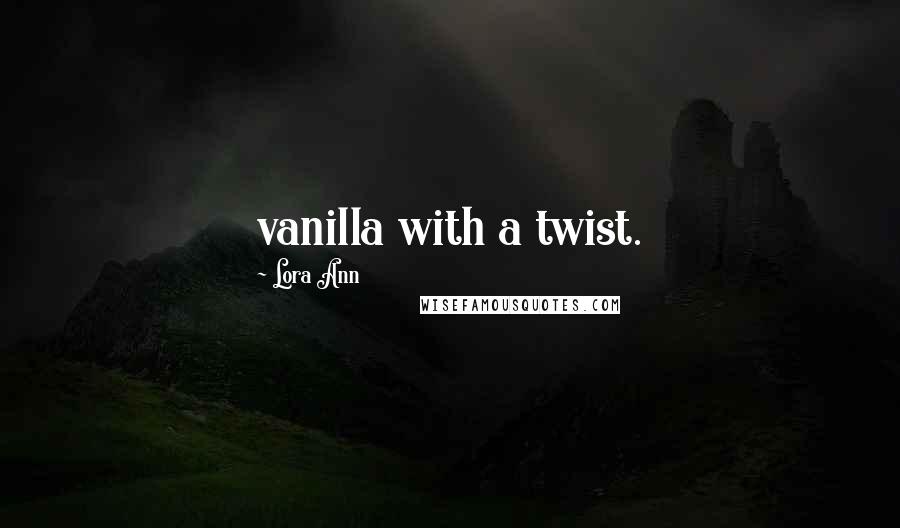 vanilla with a twist.