Jason Wu Quotes
Collection of top 29 famous quotes about Jason Wu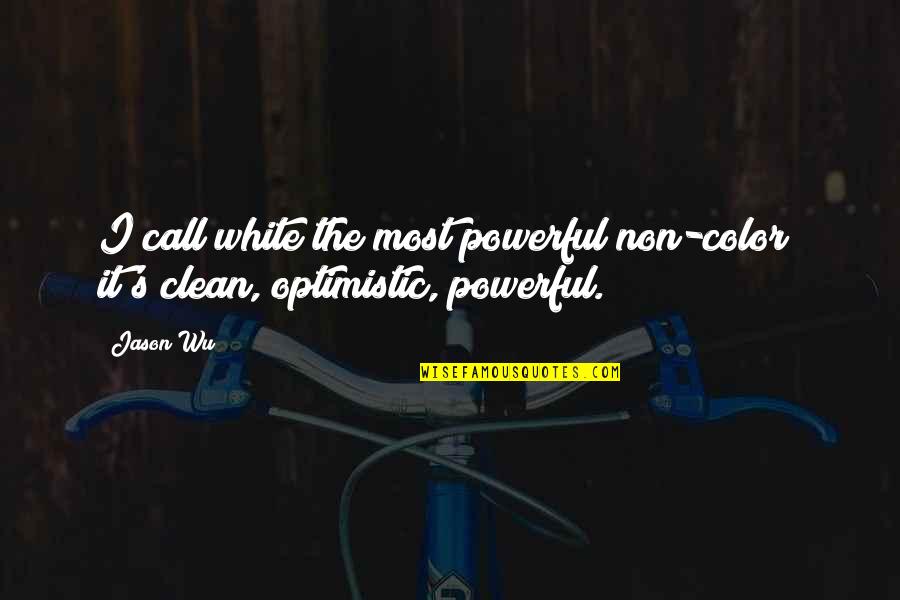 I call white the most powerful non-color; it's clean, optimistic, powerful.
—
Jason Wu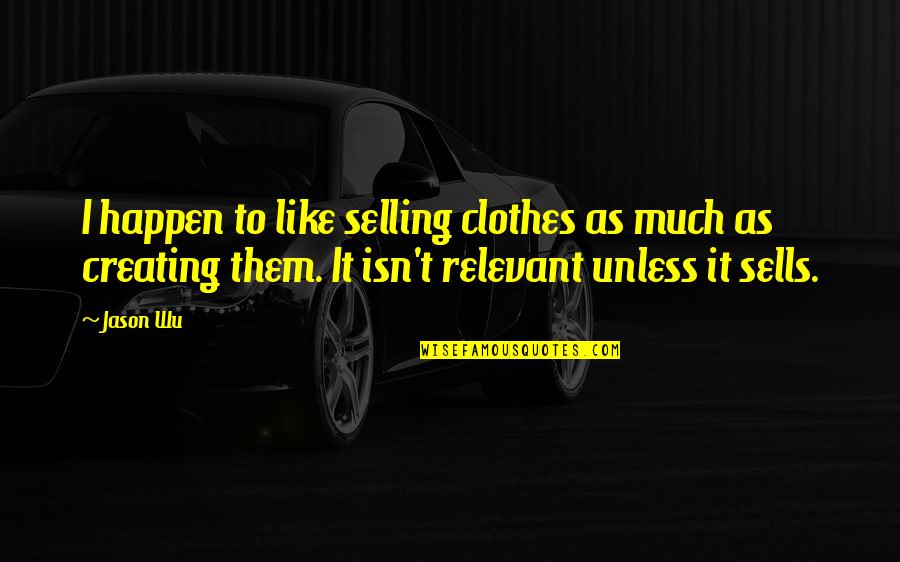 I happen to like selling clothes as much as creating them. It isn't relevant unless it sells.
—
Jason Wu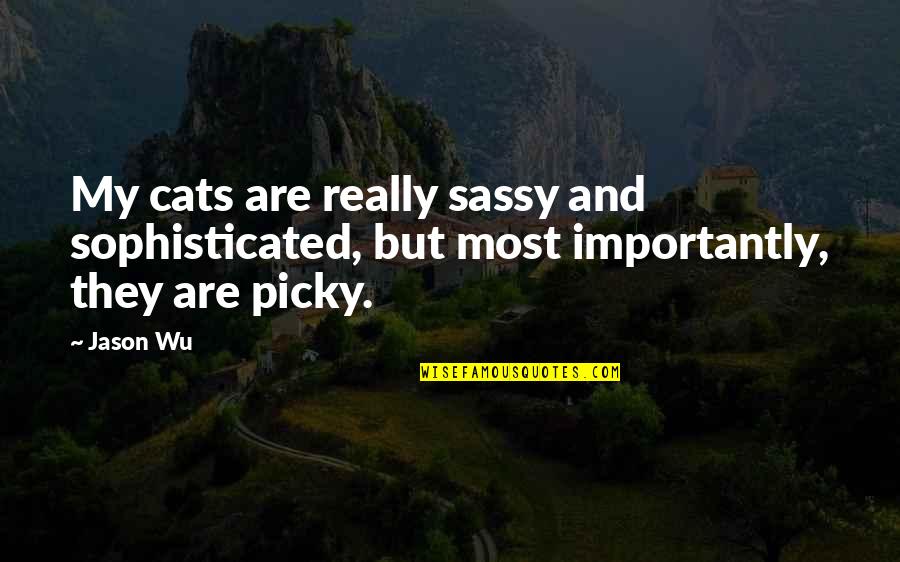 My cats are really sassy and sophisticated, but most importantly, they are picky.
—
Jason Wu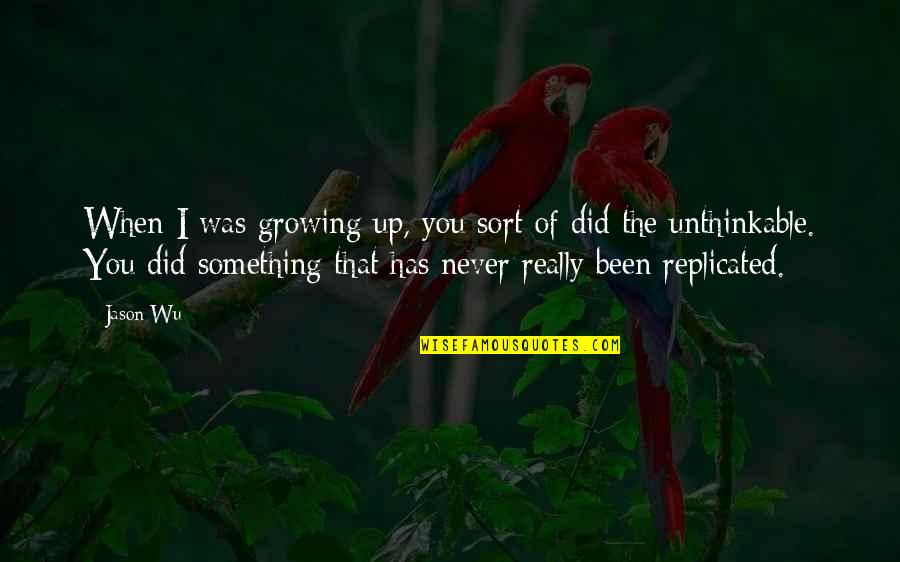 When I was growing up, you sort of did the unthinkable. You did something that has never really been replicated.
—
Jason Wu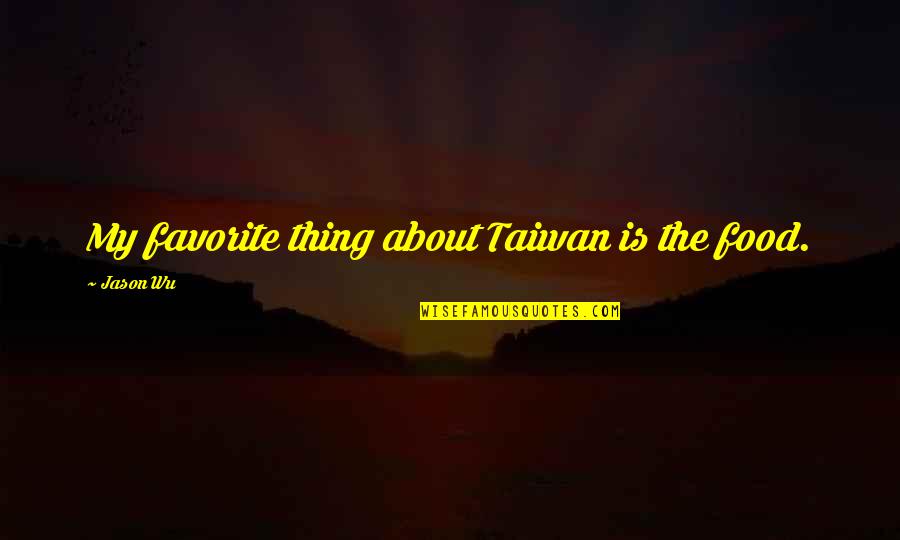 My favorite thing about Taiwan is the food.
—
Jason Wu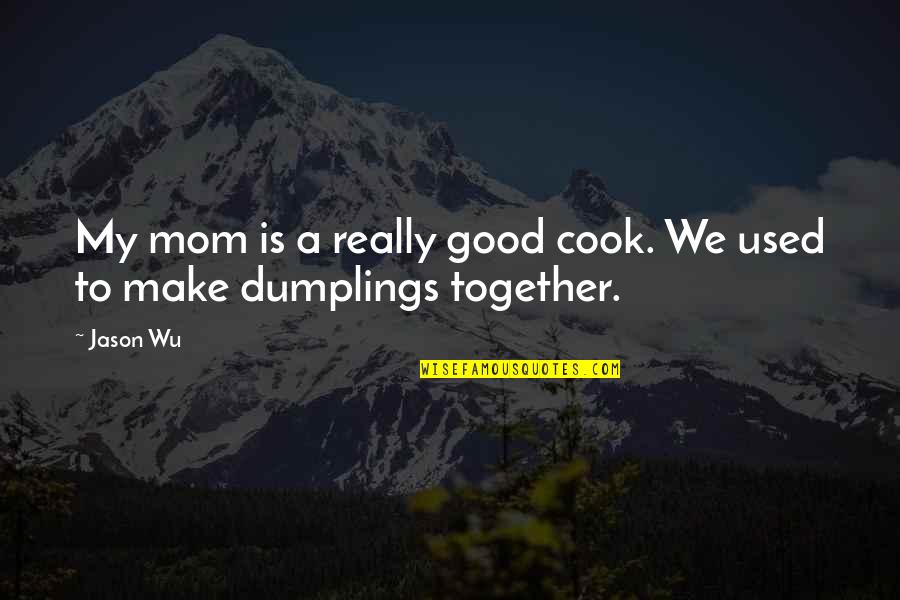 My mom is a really good cook. We used to make dumplings together.
—
Jason Wu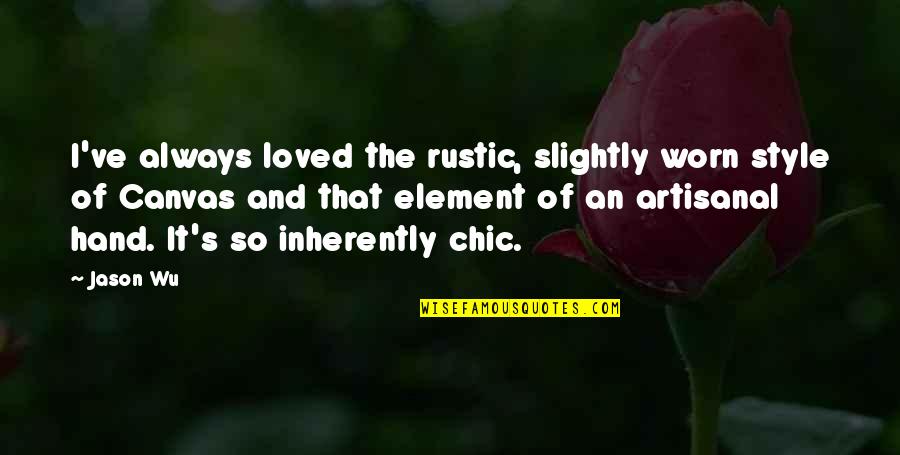 I've always loved the rustic, slightly worn style of Canvas and that element of an artisanal hand. It's so inherently chic.
—
Jason Wu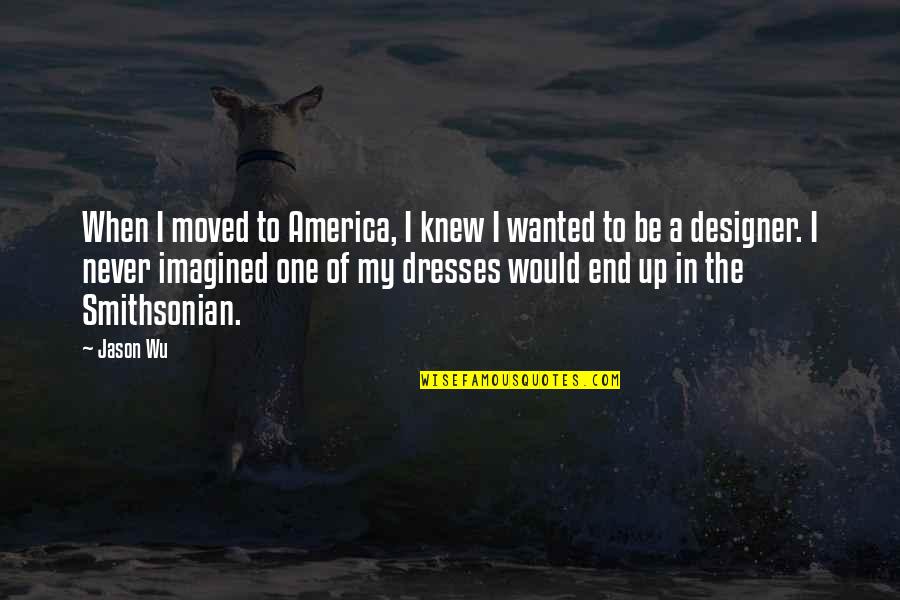 When I moved to America, I knew I wanted to be a designer. I never imagined one of my dresses would end up in the Smithsonian. —
Jason Wu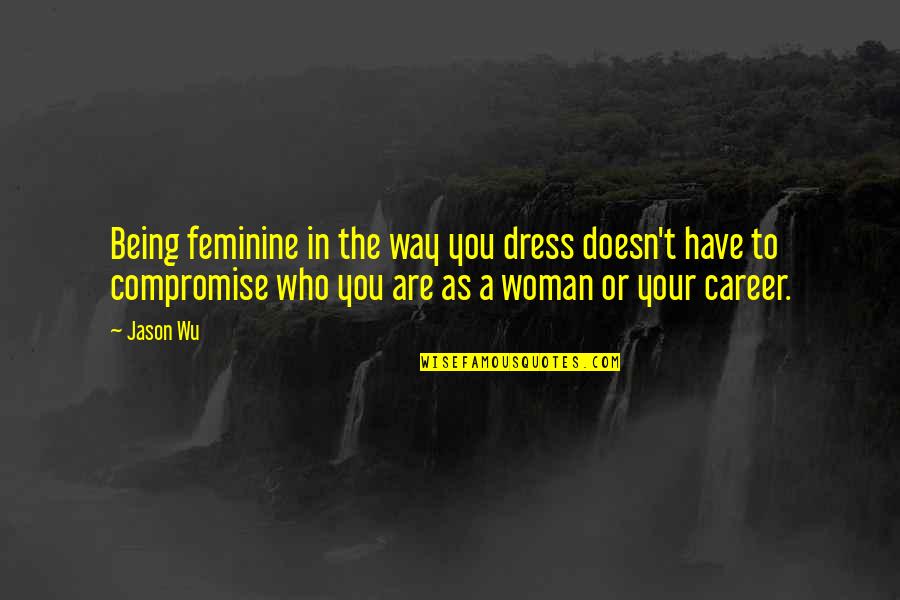 Being feminine in the way you dress doesn't have to compromise who you are as a woman or your career. —
Jason Wu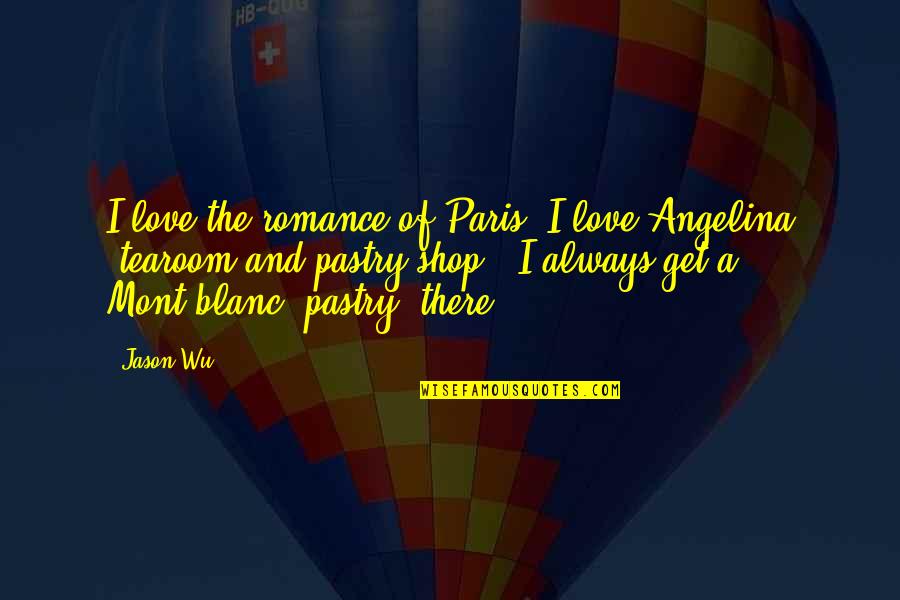 I love the romance of Paris. I love Angelina [tearoom and pastry shop]. I always get a Mont-blanc [pastry] there. —
Jason Wu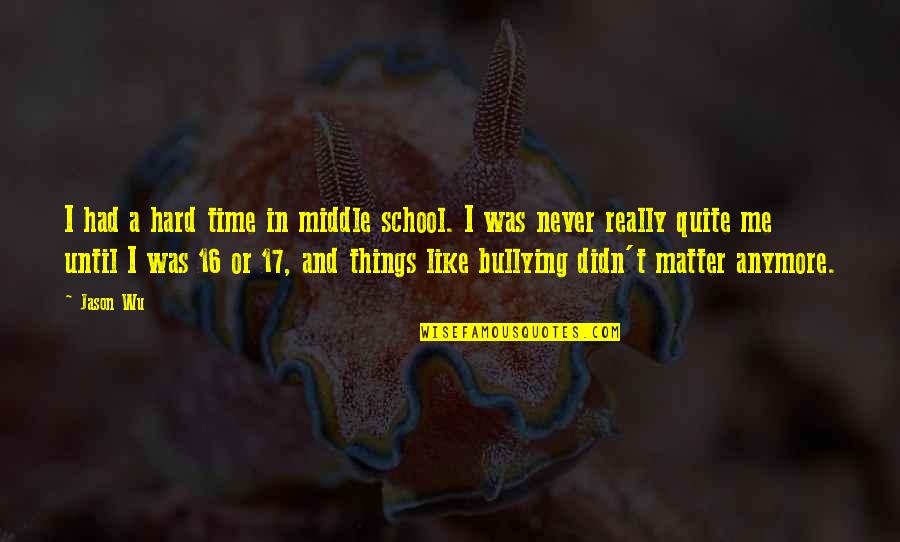 I had a hard time in middle school. I was never really quite me until I was 16 or 17, and things like bullying didn't matter anymore. —
Jason Wu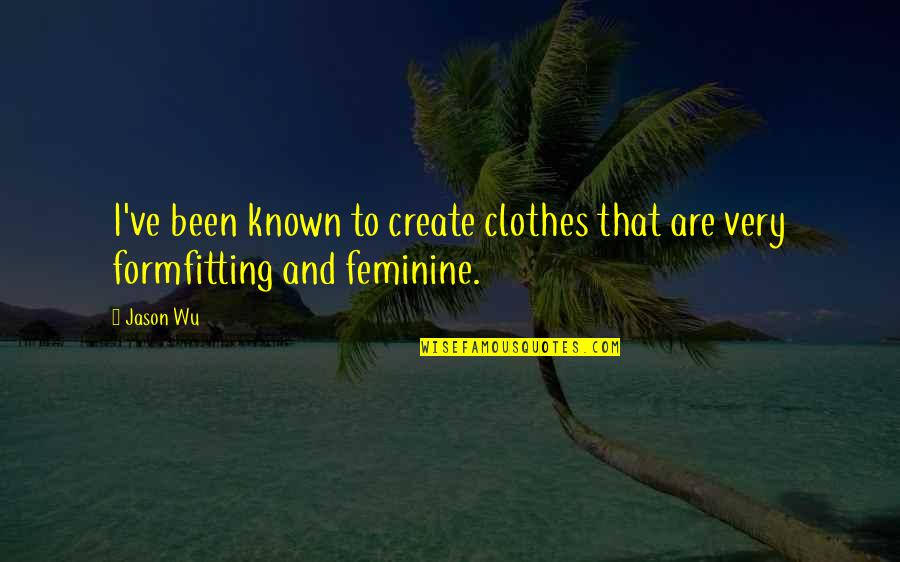 I've been known to create clothes that are very formfitting and feminine. —
Jason Wu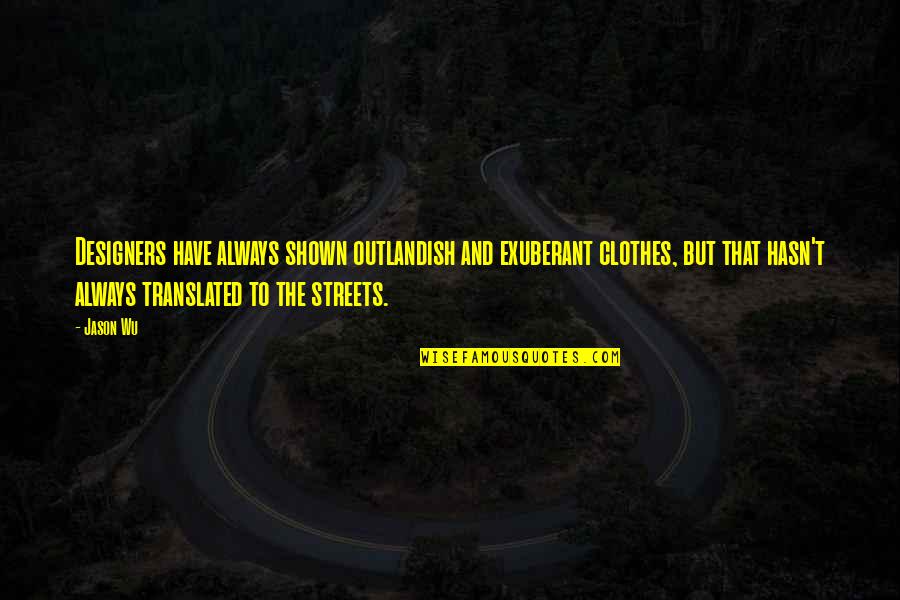 Designers have always shown outlandish and exuberant clothes, but that hasn't always translated to the streets. —
Jason Wu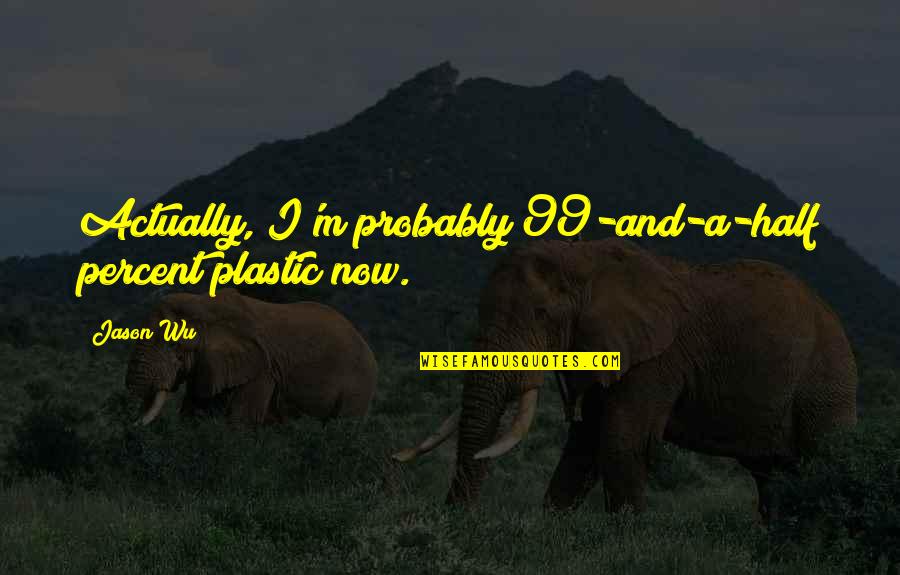 Actually, I'm probably 99-and-a-half percent plastic now. —
Jason Wu
Buy things you truly love, things that are special, but not a lot of them. It's about value, not quantity. —
Jason Wu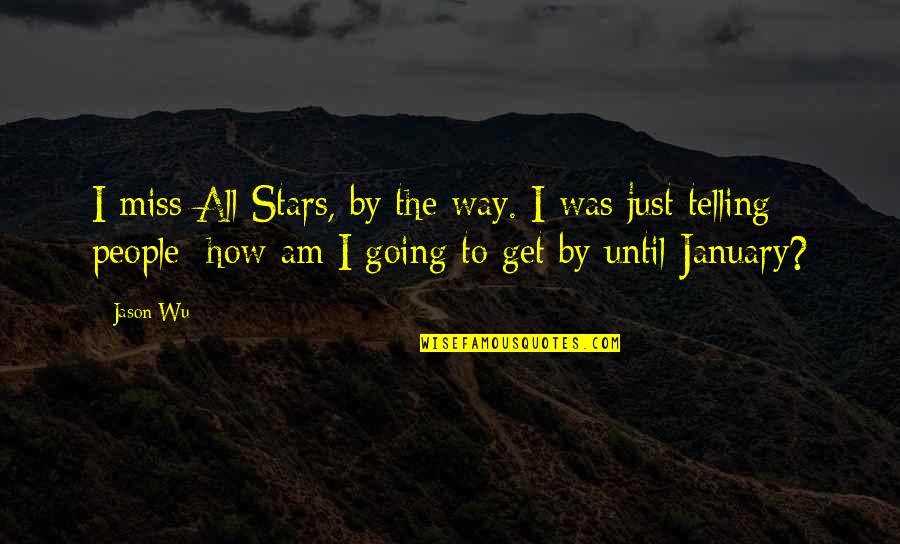 I miss All Stars, by the way. I was just telling people: how am I going to get by until January? —
Jason Wu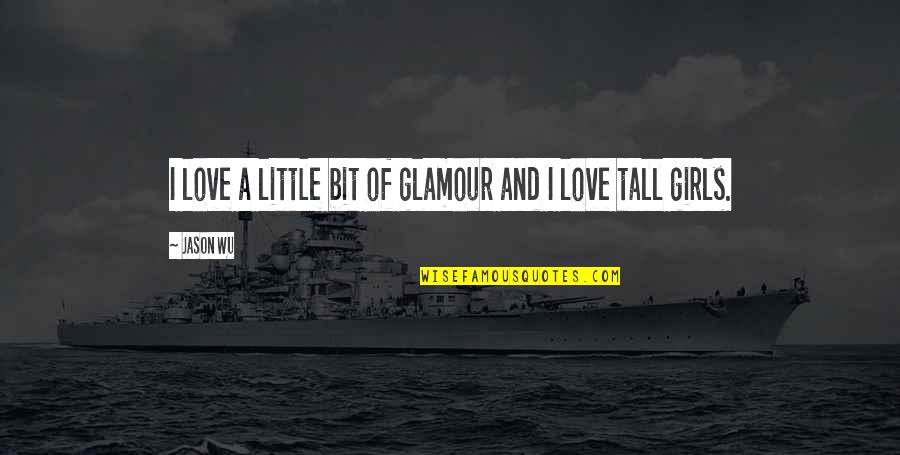 I love a little bit of glamour and I love tall girls. —
Jason Wu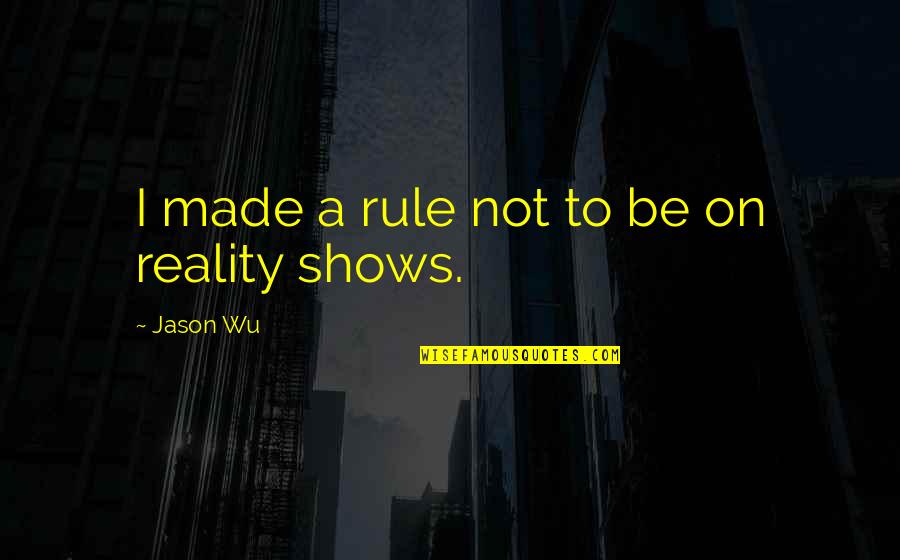 I made a rule not to be on reality shows. —
Jason Wu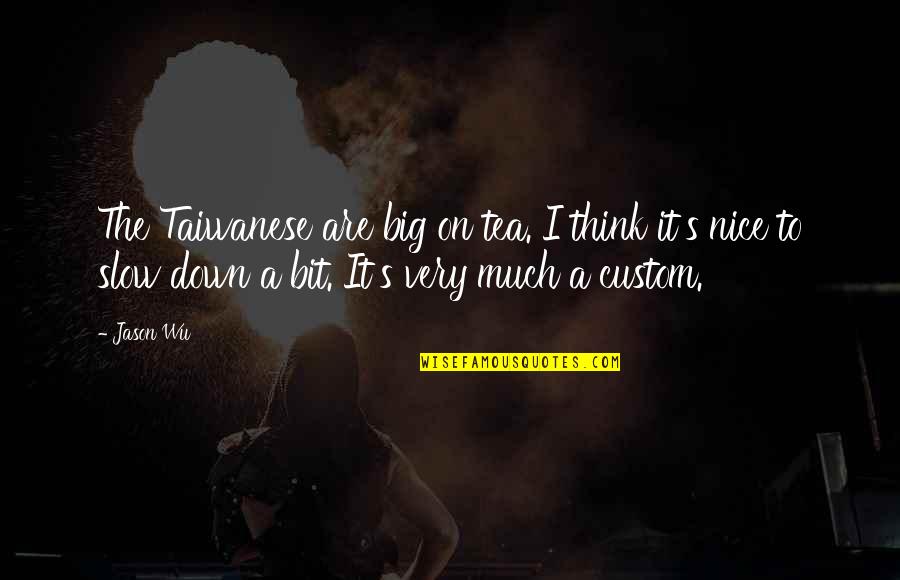 The Taiwanese are big on tea. I think it's nice to slow down a bit. It's very much a custom. —
Jason Wu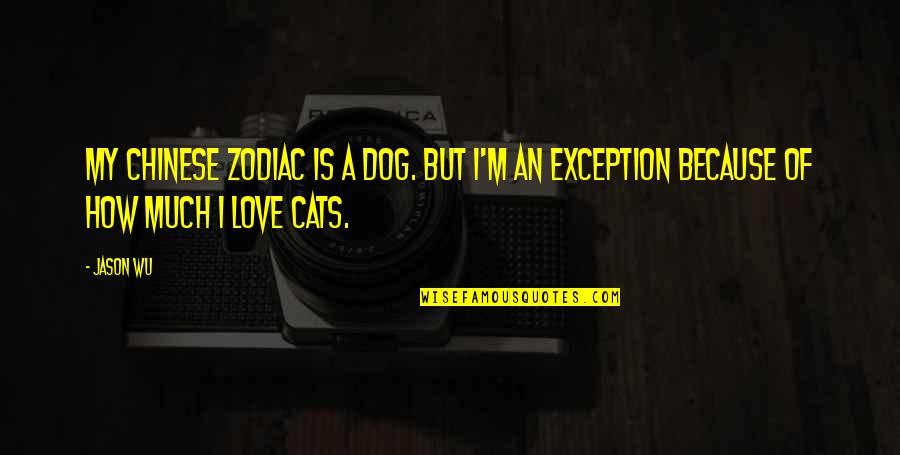 My Chinese zodiac is a dog. But I'm an exception because of how much I love cats. —
Jason Wu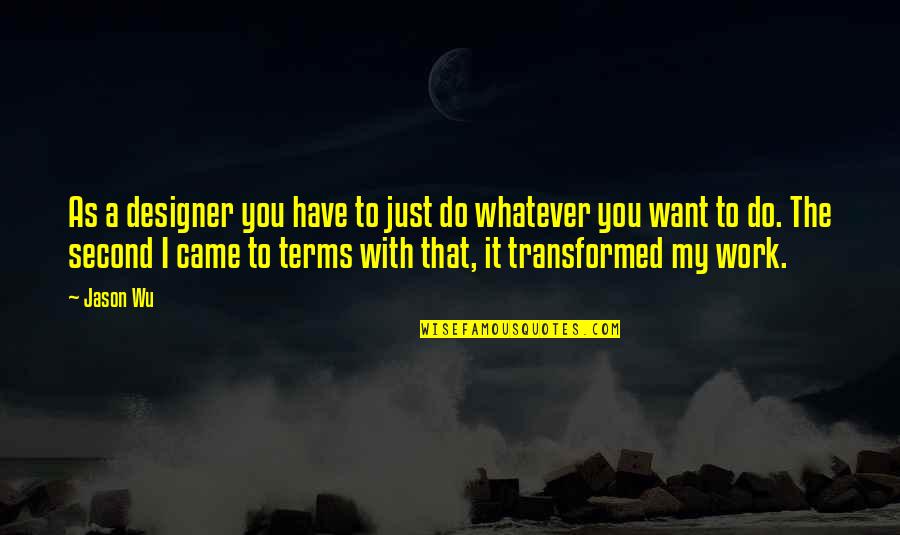 As a designer you have to just do whatever you want to do. The second I came to terms with that, it transformed my work. —
Jason Wu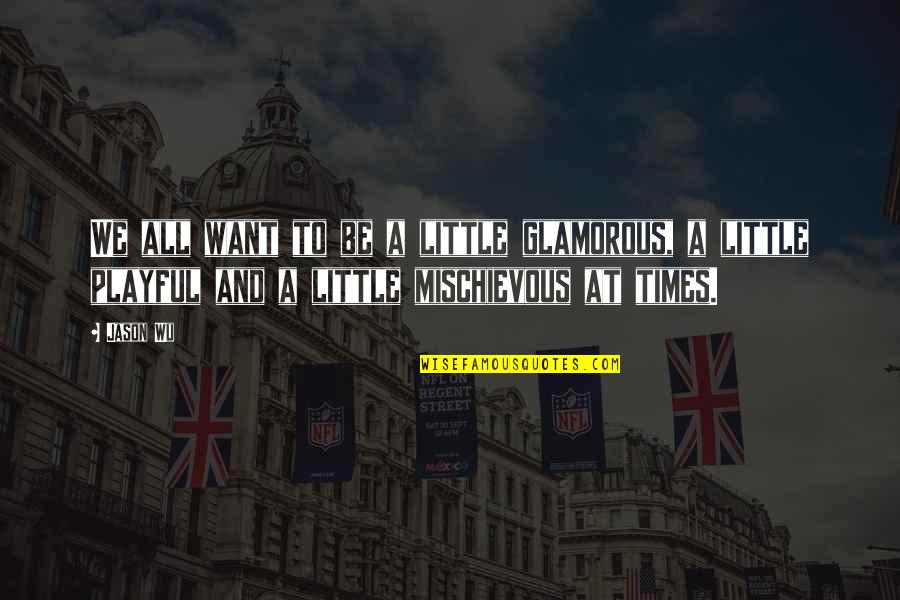 We all want to be a little glamorous, a little playful and a little mischievous at times. —
Jason Wu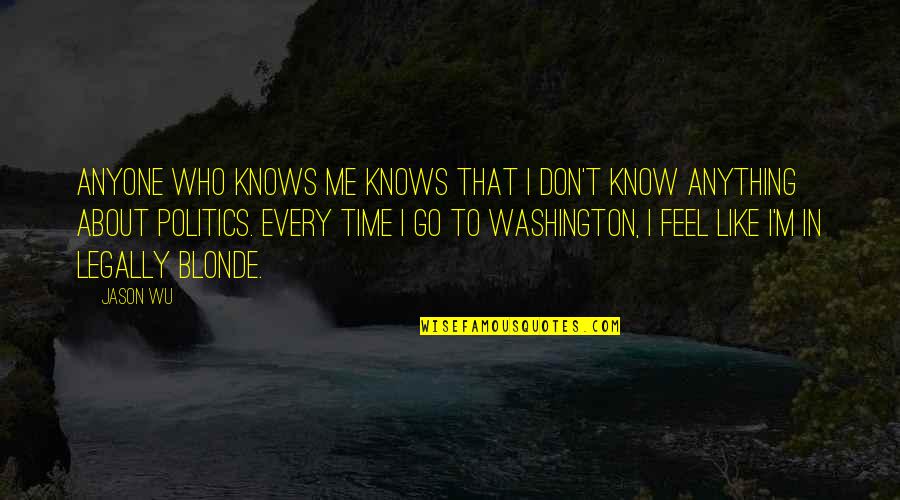 Anyone who knows me knows that I don't know anything about politics. Every time I go to Washington, I feel like I'm in Legally Blonde. —
Jason Wu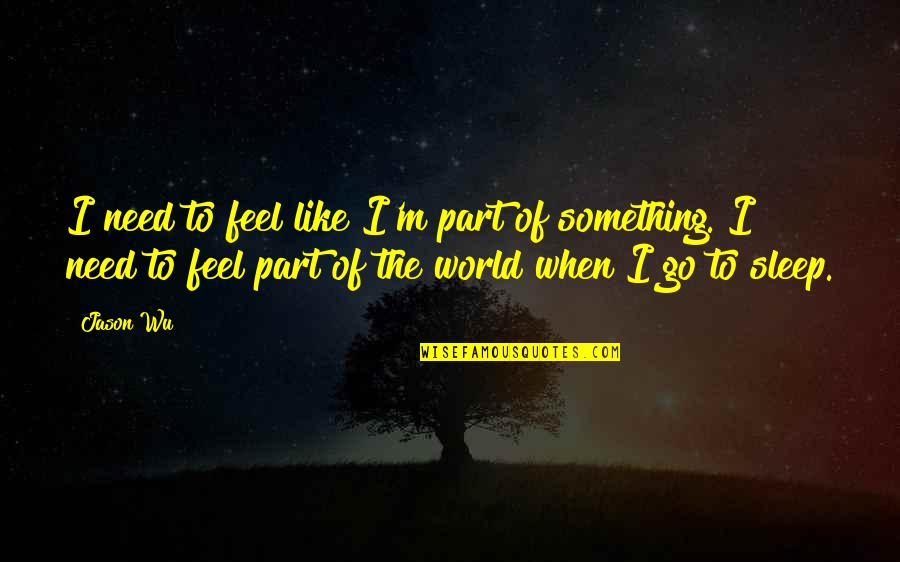 I need to feel like I'm part of something. I need to feel part of the world when I go to sleep. —
Jason Wu