Ocean Drops Quotes
Collection of top 16 famous quotes about Ocean Drops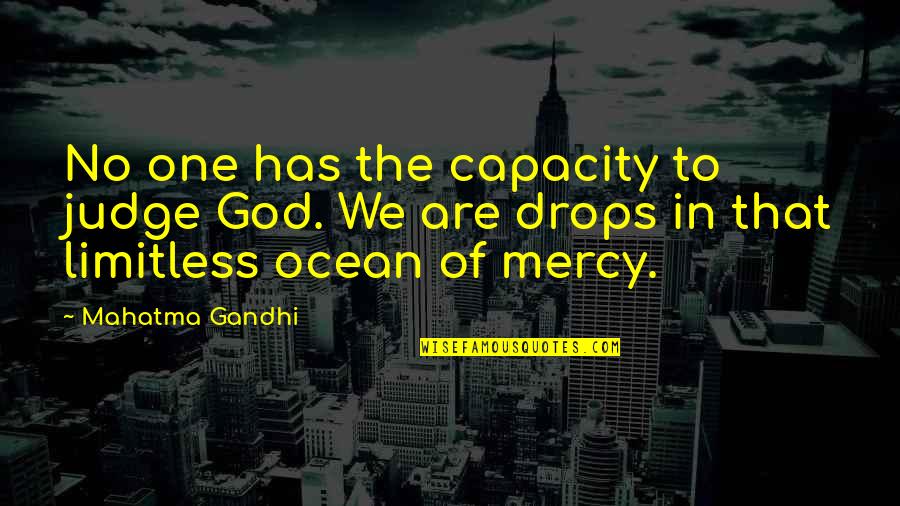 No one has the capacity to judge God. We are drops in that limitless ocean of mercy.
—
Mahatma Gandhi
Quotations are the gold mine of human mind, the silver pearls of the wisdom ocean, and the cool drops of the rain of intelligence.
—
Mehmet Murat Ildan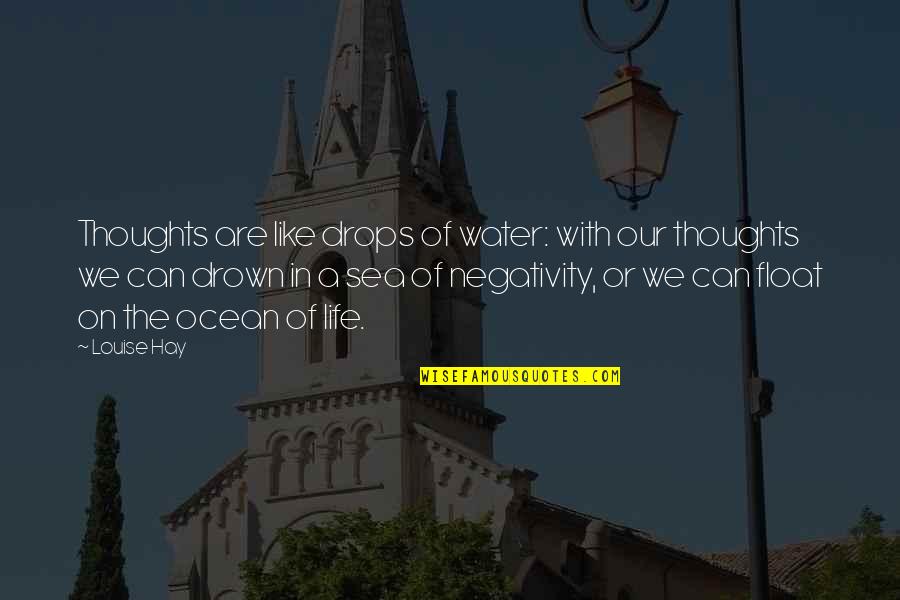 Thoughts are like drops of water: with our thoughts we can drown in a sea of negativity, or we can float on the ocean of life.
—
Louise Hay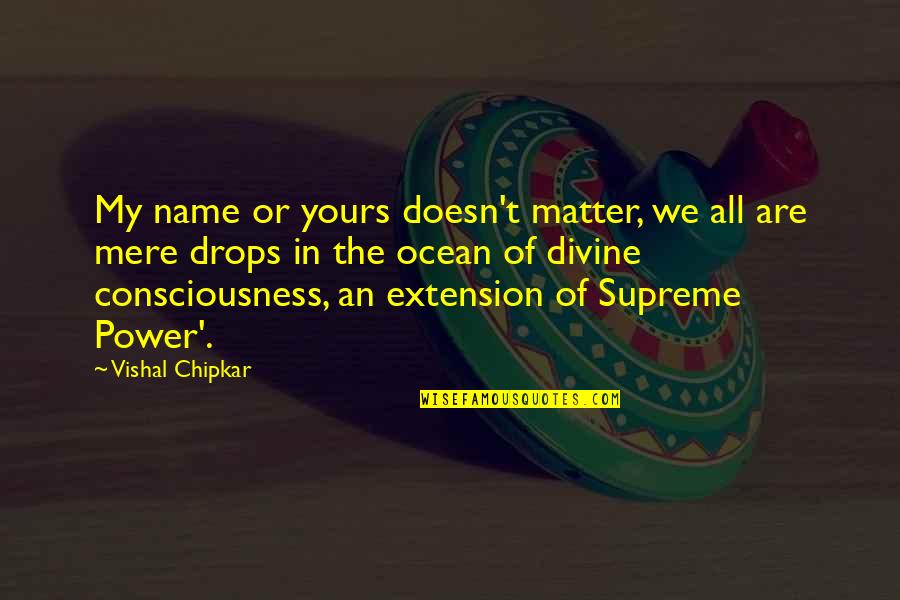 My name or yours doesn't matter, we all are mere drops in the ocean of divine consciousness, an extension of Supreme Power'.
—
Vishal Chipkar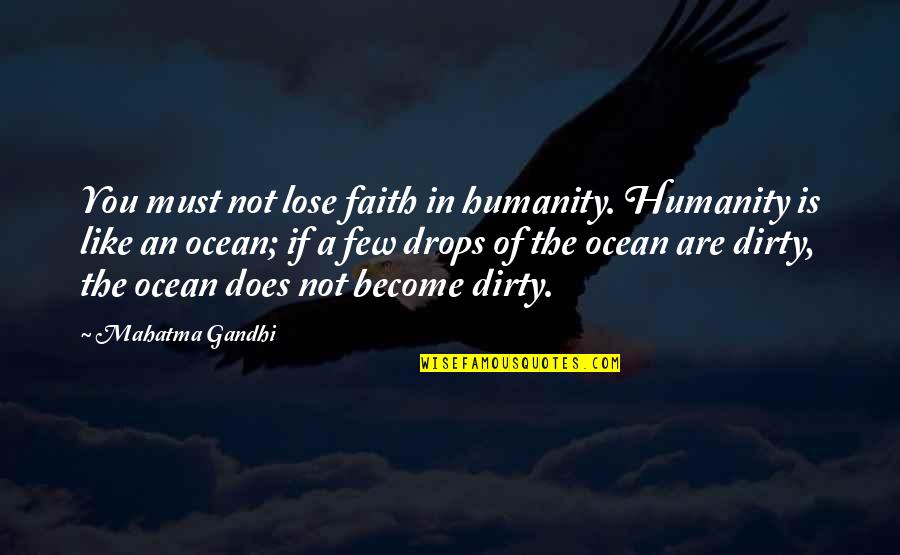 You must not lose faith in humanity. Humanity is like an ocean; if a few drops of the ocean are dirty, the ocean does not become dirty. —
Mahatma Gandhi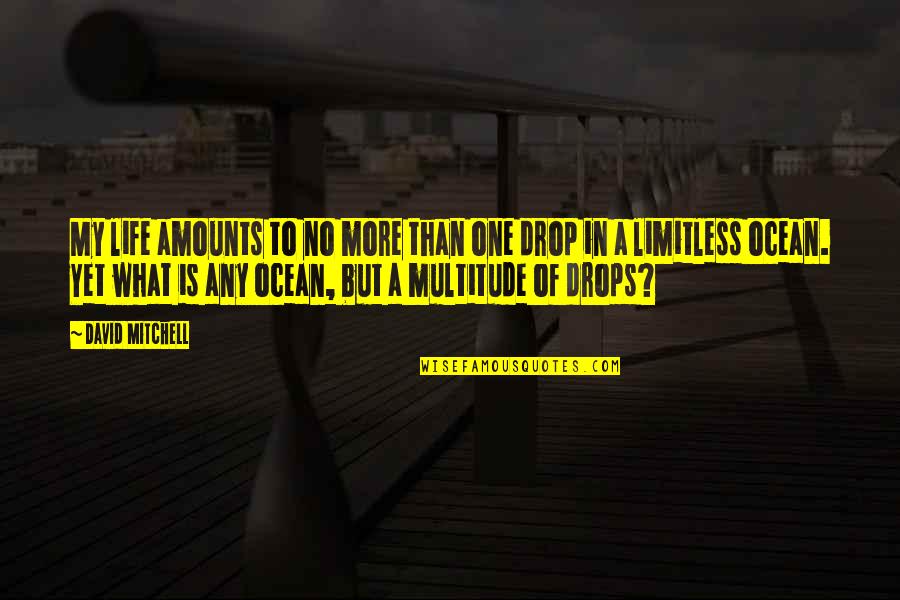 My life amounts to no more than one drop in a limitless ocean. Yet what is any ocean, but a multitude of drops? —
David Mitchell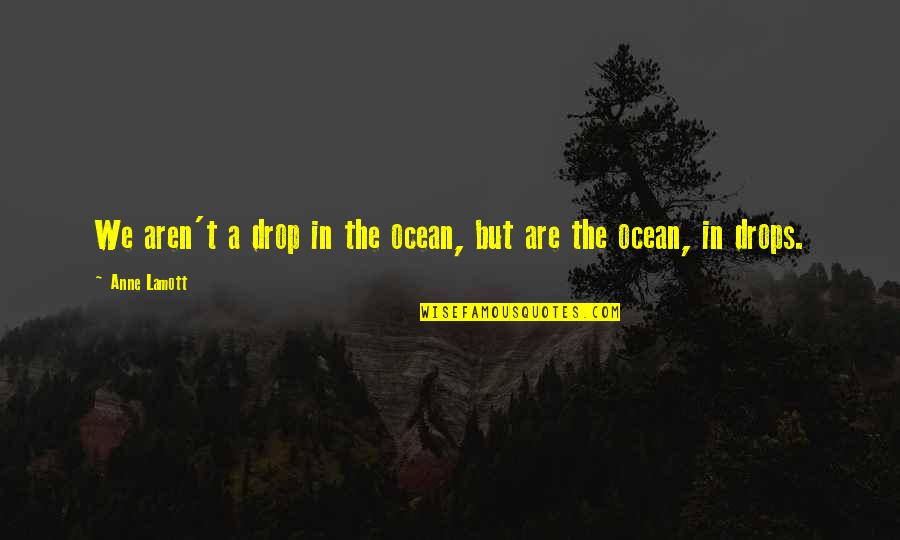 We aren't a drop in the ocean, but are the ocean, in drops. —
Anne Lamott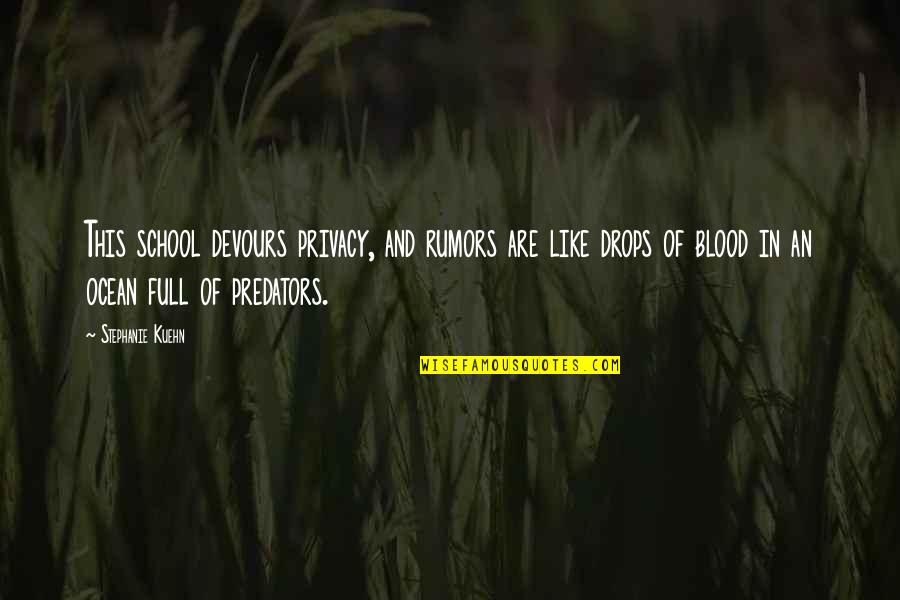 This school devours privacy, and rumors are like drops of blood in an ocean full of predators. —
Stephanie Kuehn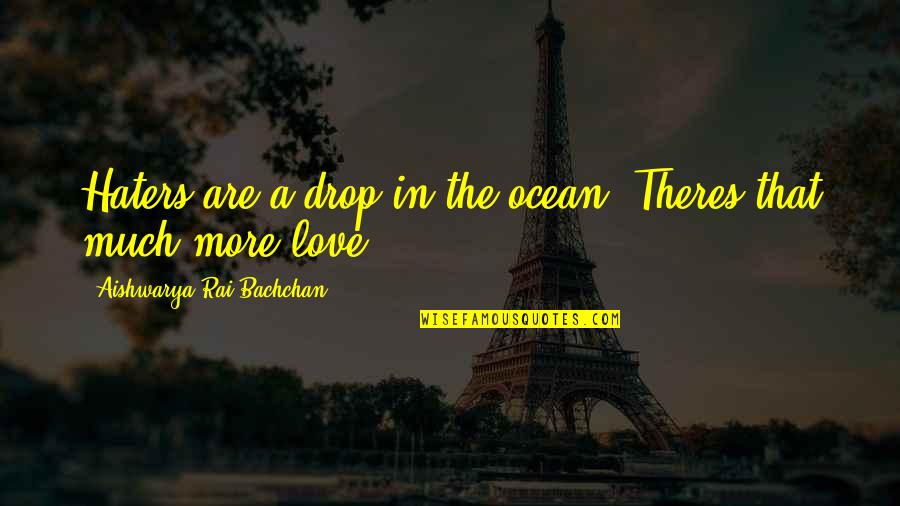 Haters are a drop in the ocean. Theres that much more love —
Aishwarya Rai Bachchan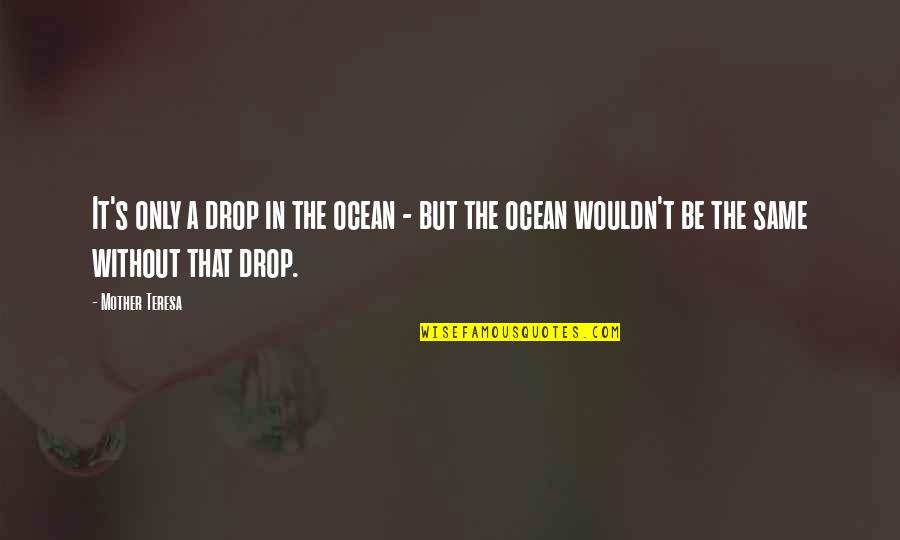 It's only a drop in the ocean - but the ocean wouldn't be the same without that drop. —
Mother Teresa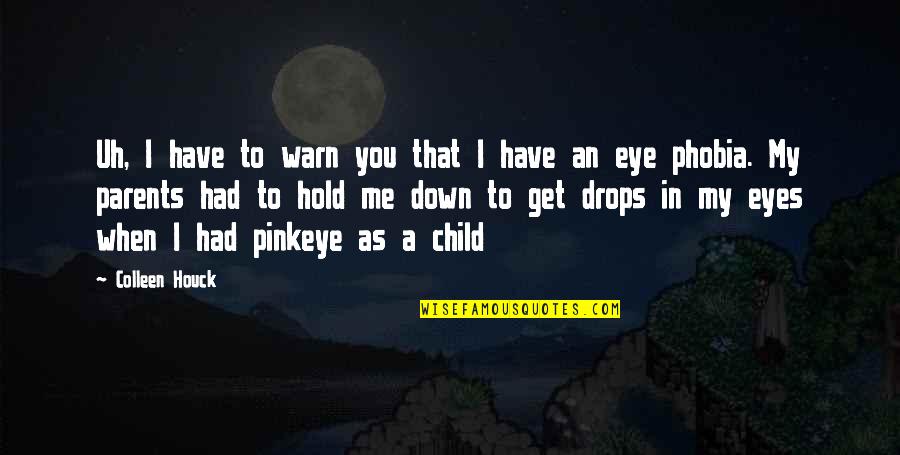 Uh, I have to warn you that I have an eye phobia. My parents had to hold me down to get drops in my eyes when I had pinkeye as a child —
Colleen Houck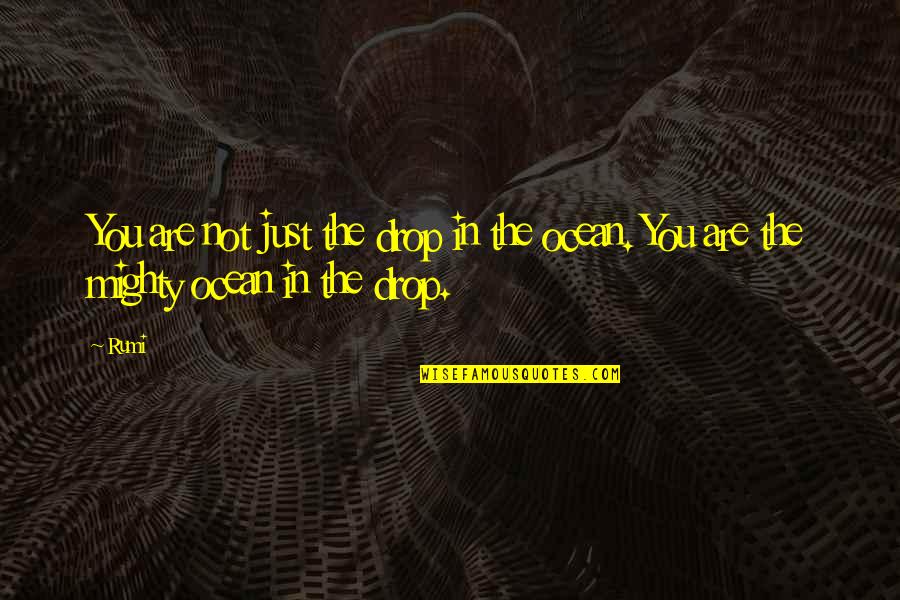 You are not just the drop in the ocean. You are the mighty ocean in the drop. —
Rumi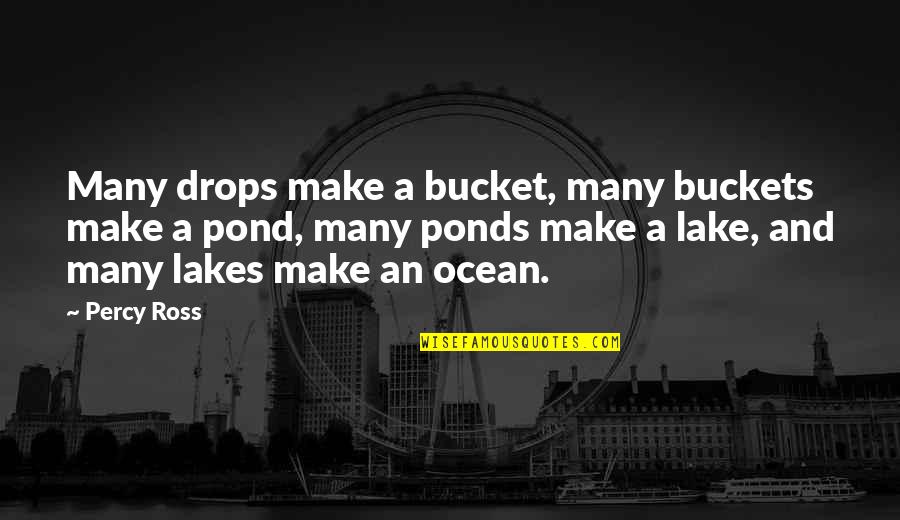 Many drops make a bucket, many buckets make a pond, many ponds make a lake, and many lakes make an ocean. —
Percy Ross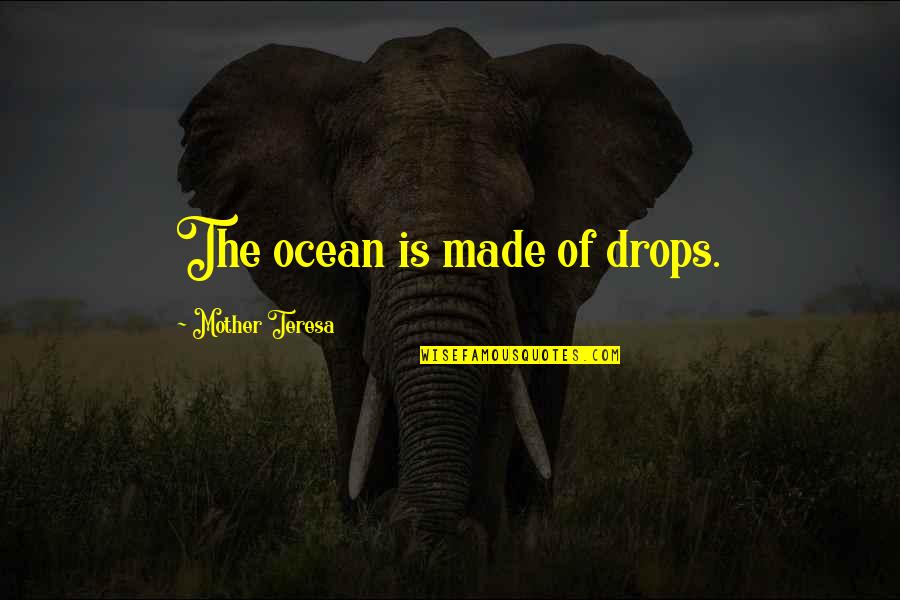 The ocean is made of drops. —
Mother Teresa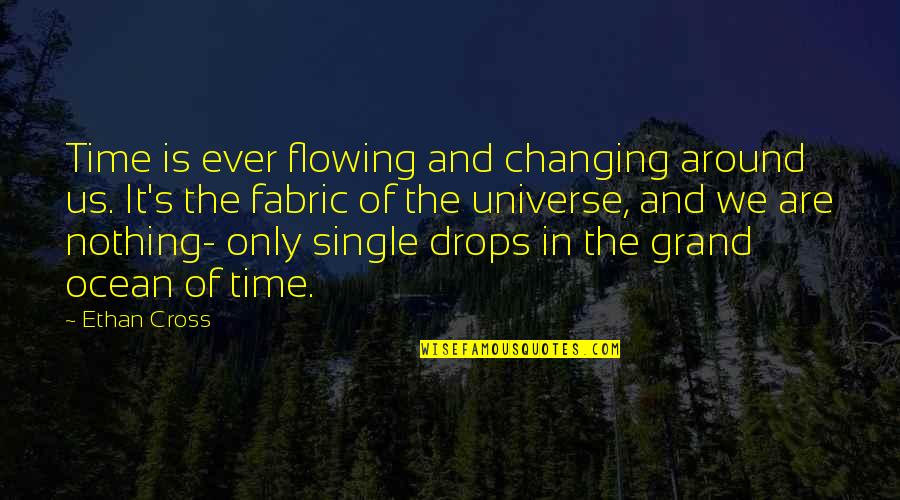 Time is ever flowing and changing around us. It's the fabric of the universe, and we are nothing- only single drops in the grand ocean of time. —
Ethan Cross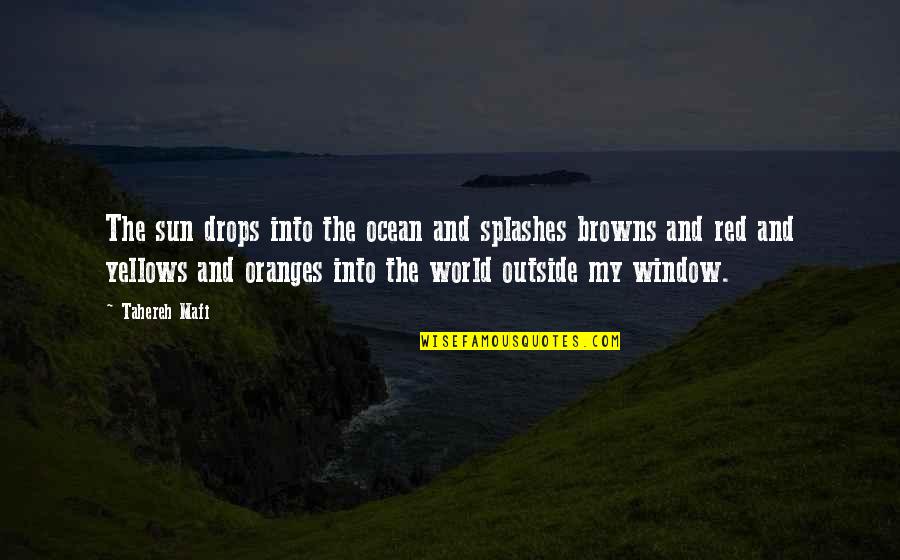 The sun drops into the ocean and splashes browns and red and yellows and oranges into the world outside my window. —
Tahereh Mafi