Not Ready In Relationship Quotes
Collection of top 21 famous quotes about Not Ready In Relationship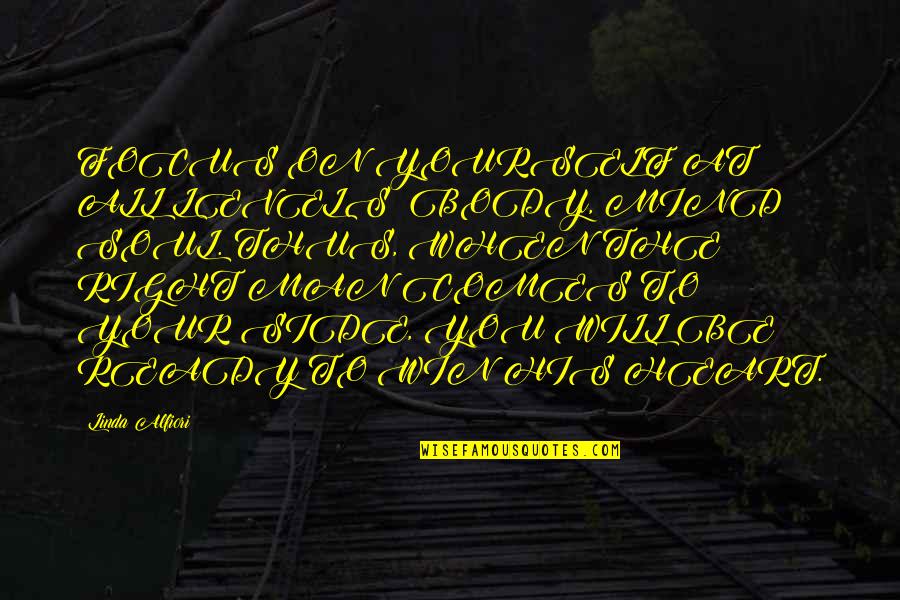 FOCUS ON YOURSELF AT ALL LEVELS: BODY, MIND & SOUL. THUS, WHEN THE RIGHT MAN COMES TO YOUR SIDE, YOU WILL BE READY TO WIN HIS HEART.
—
Linda Alfiori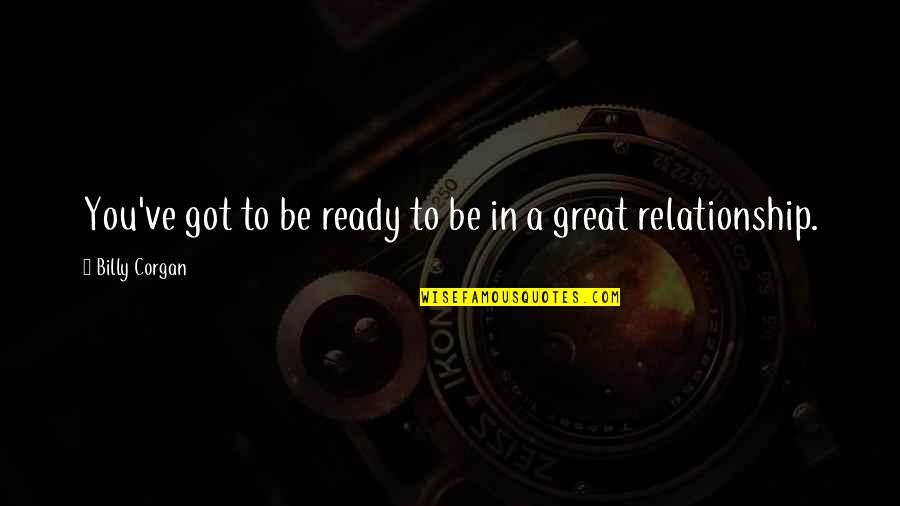 You've got to be ready to be in a great relationship.
—
Billy Corgan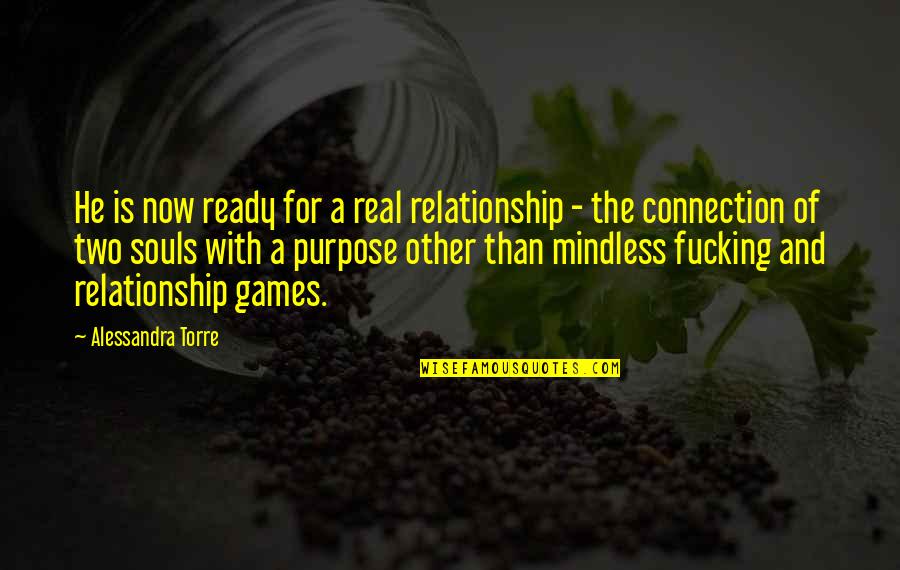 He is now ready for a real relationship - the connection of two souls with a purpose other than mindless fucking and relationship games.
—
Alessandra Torre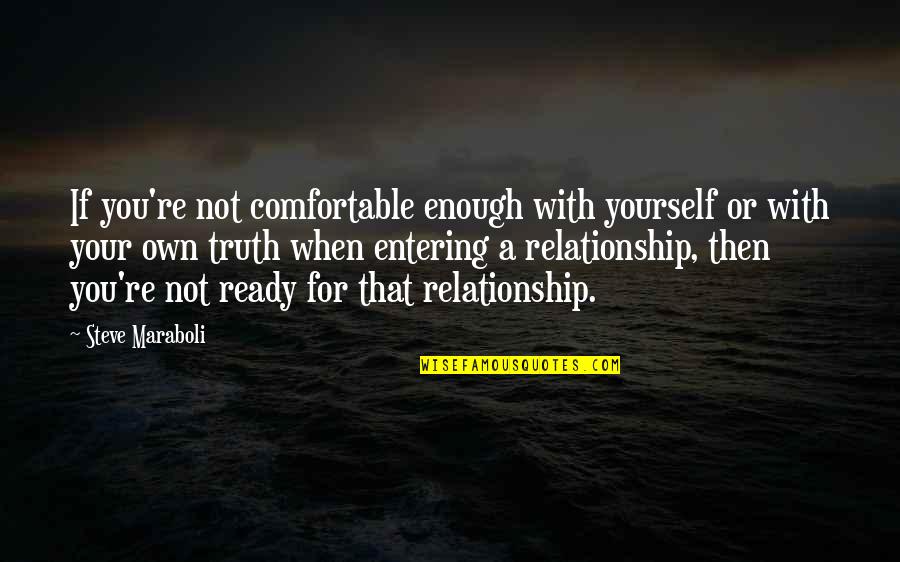 If you're not comfortable enough with yourself or with your own truth when entering a relationship, then you're not ready for that relationship.
—
Steve Maraboli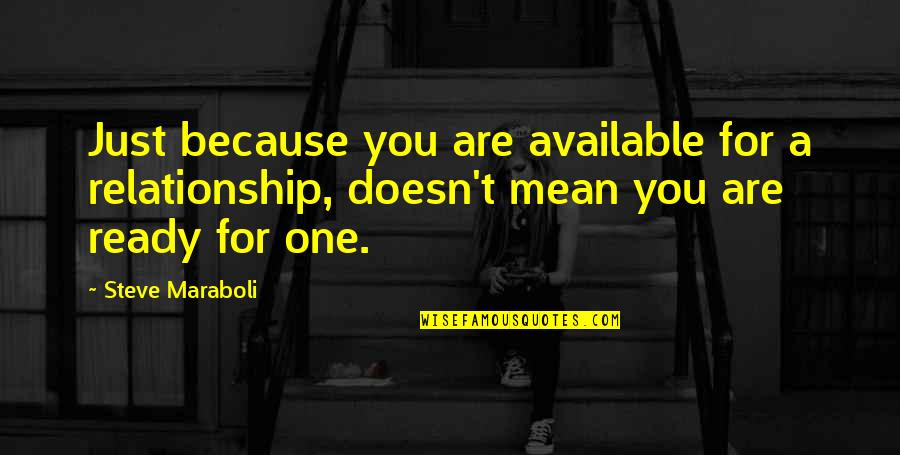 Just because you are available for a relationship, doesn't mean you are ready for one.
—
Steve Maraboli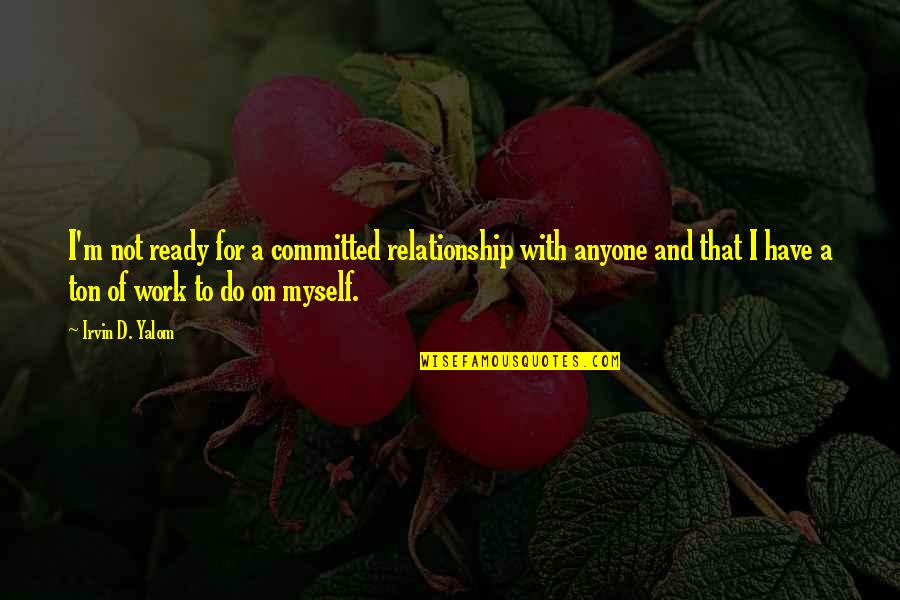 I'm not ready for a committed relationship with anyone and that I have a ton of work to do on myself.
—
Irvin D. Yalom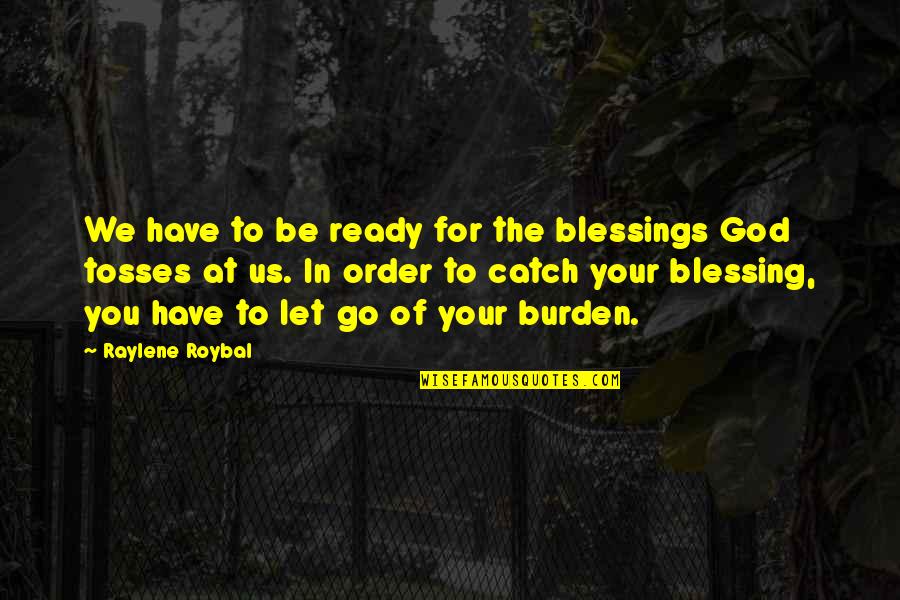 We have to be ready for the blessings God tosses at us. In order to catch your blessing, you have to let go of your burden.
—
Raylene Roybal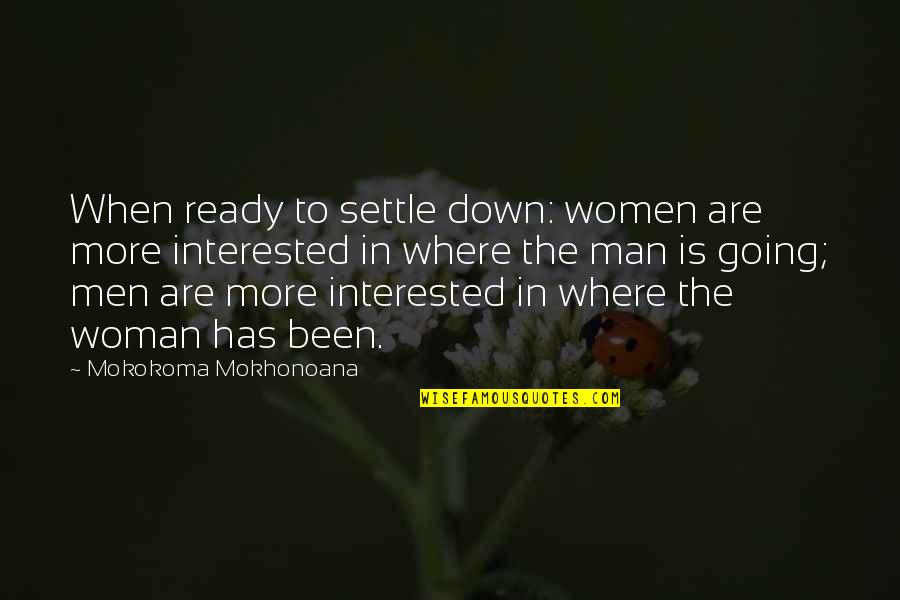 When ready to settle down: women are more interested in where the man is going; men are more interested in where the woman has been. —
Mokokoma Mokhonoana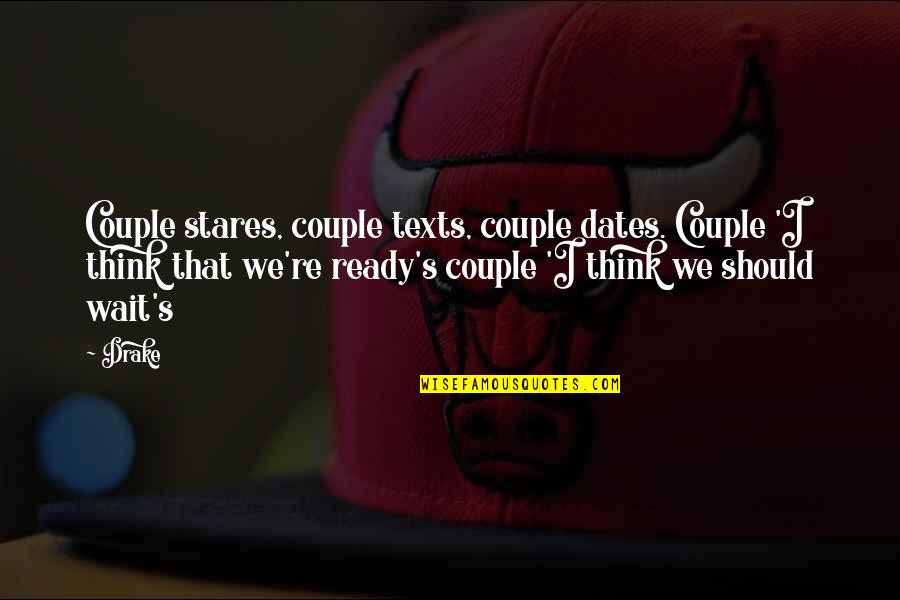 Couple stares, couple texts, couple dates. Couple 'I think that we're ready's couple 'I think we should wait's —
Drake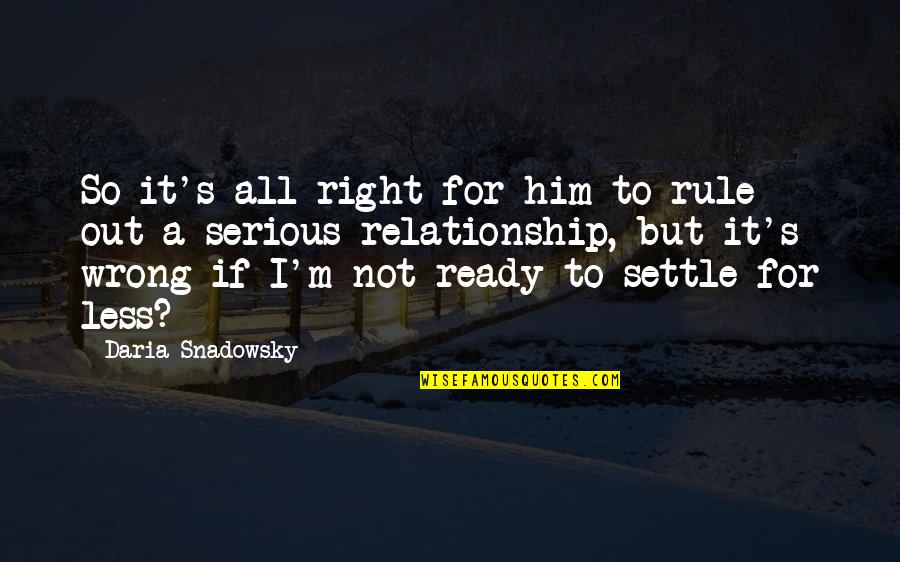 So it's all right for him to rule out a serious relationship, but it's wrong if I'm not ready to settle for less? —
Daria Snadowsky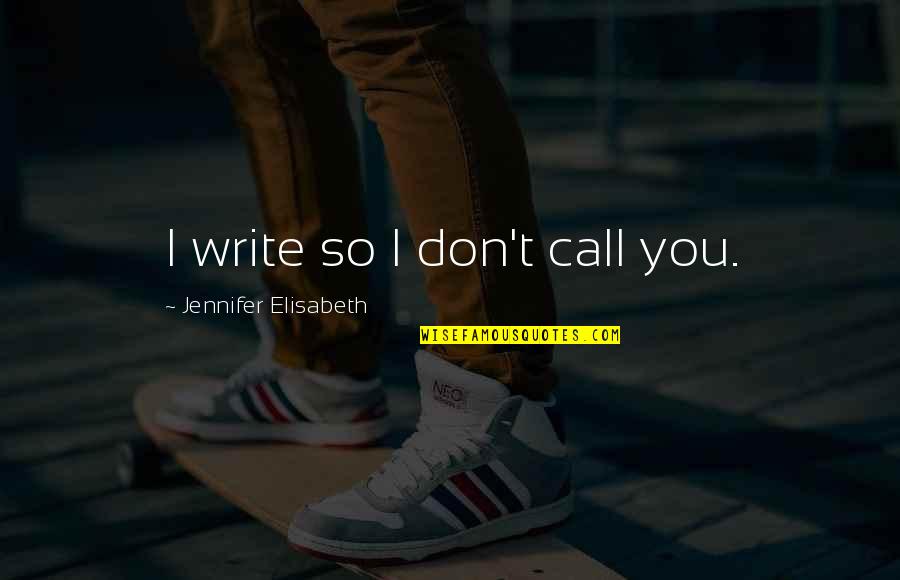 I write so I don't call you. —
Jennifer Elisabeth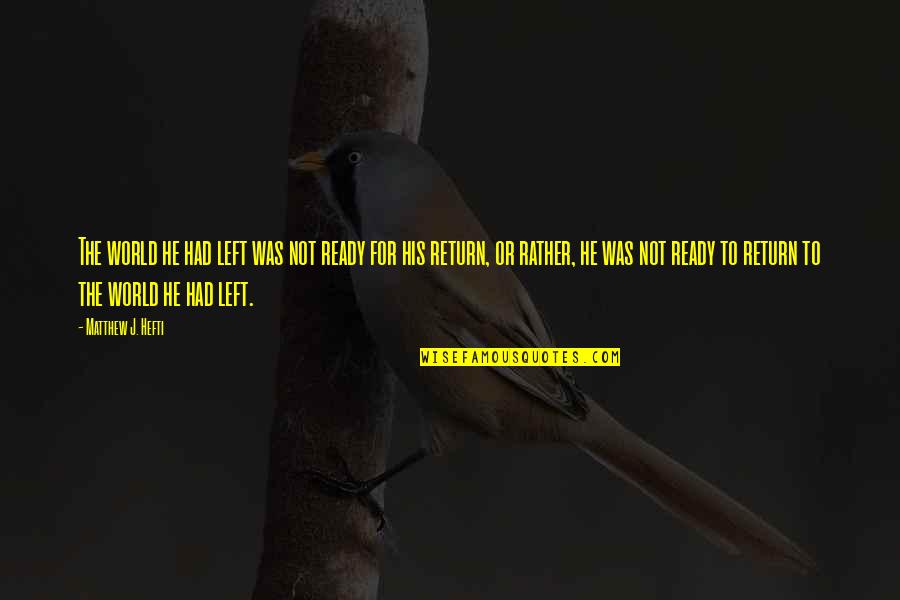 The world he had left was not ready for his return, or rather, he was not ready to return to the world he had left. —
Matthew J. Hefti
It just didn't get any better than Sergeant Corbin Sydney and Furi was ready to fully embrace this relationship, ready to fully embrace Syn. —
A.E. Via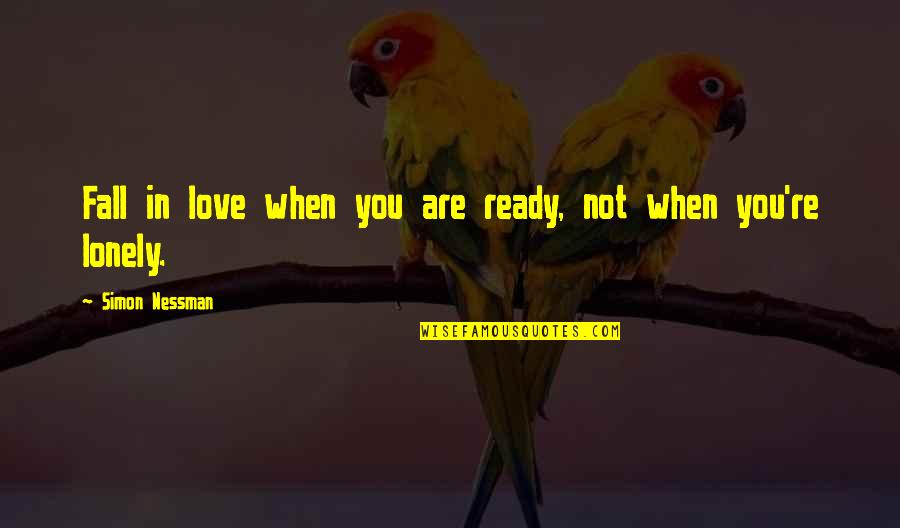 Fall in love when you are ready, not when you're lonely. —
Simon Nessman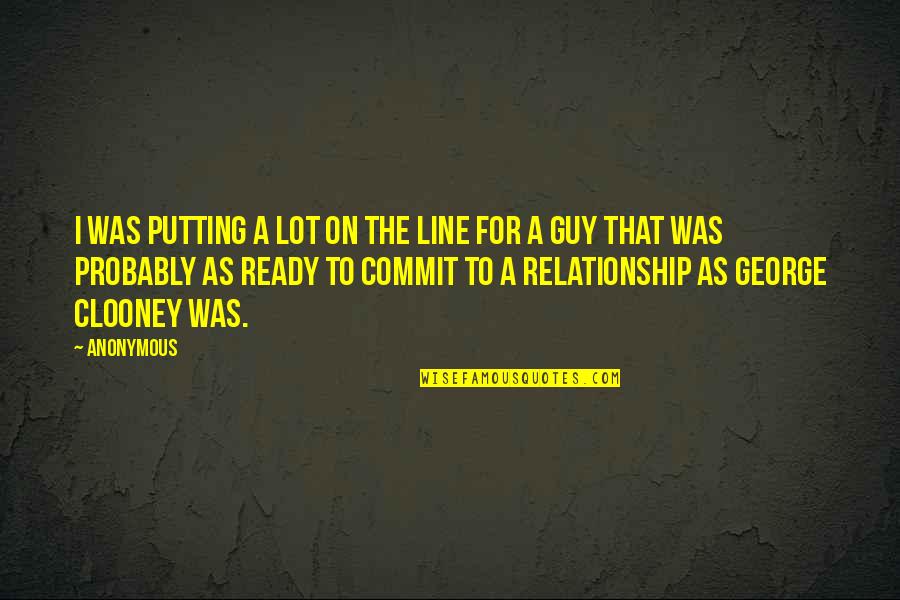 I was putting a lot on the line for a guy that was probably as ready to commit to a relationship as George Clooney was. —
Anonymous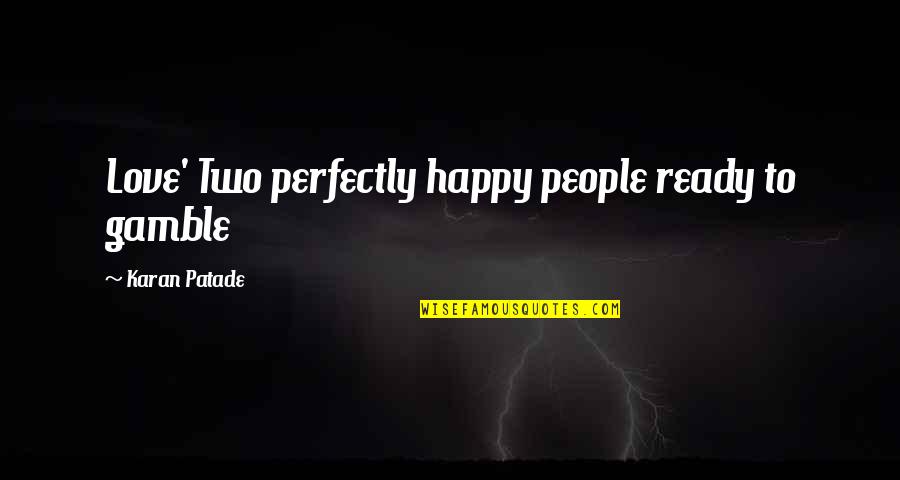 Love'
Two perfectly happy people ready to gamble —
Karan Patade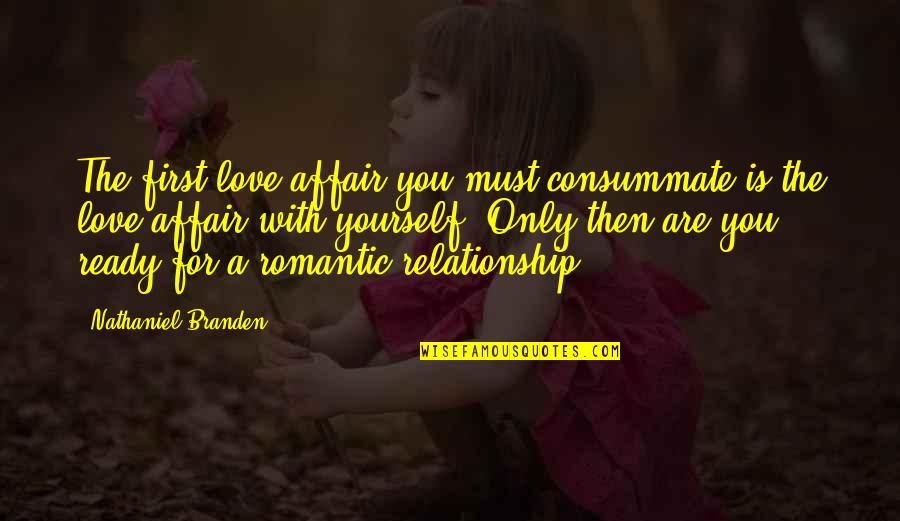 The first love affair you must consummate is the love affair with yourself. Only then are you ready for a romantic relationship. —
Nathaniel Branden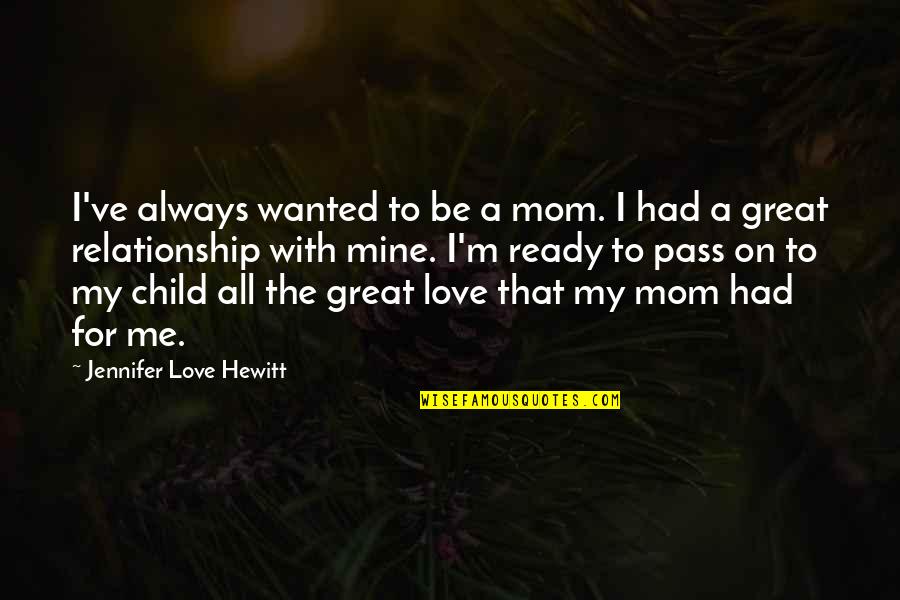 I've always wanted to be a mom. I had a great relationship with mine. I'm ready to pass on to my child all the great love that my mom had for me. —
Jennifer Love Hewitt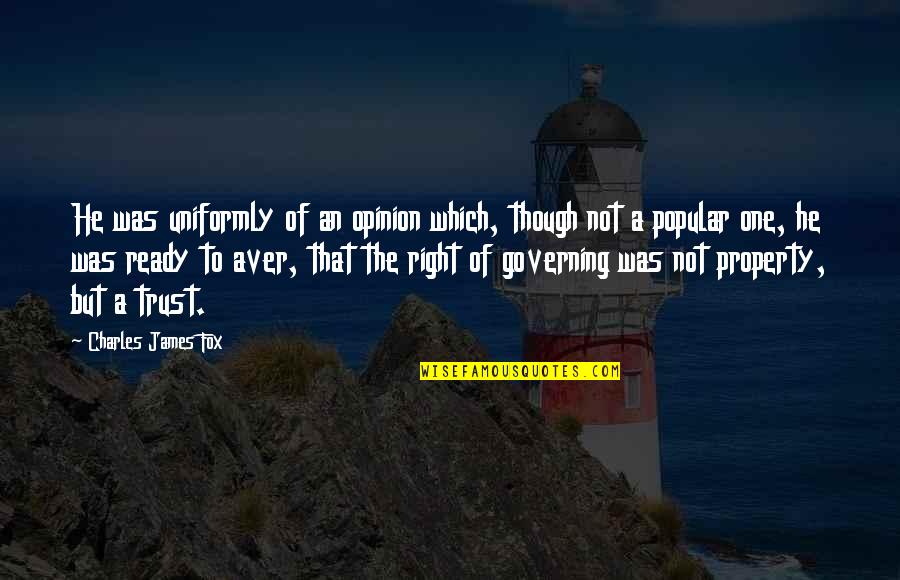 He was uniformly of an opinion which, though not a popular one, he was ready to aver, that the right of governing was not property, but a trust. —
Charles James Fox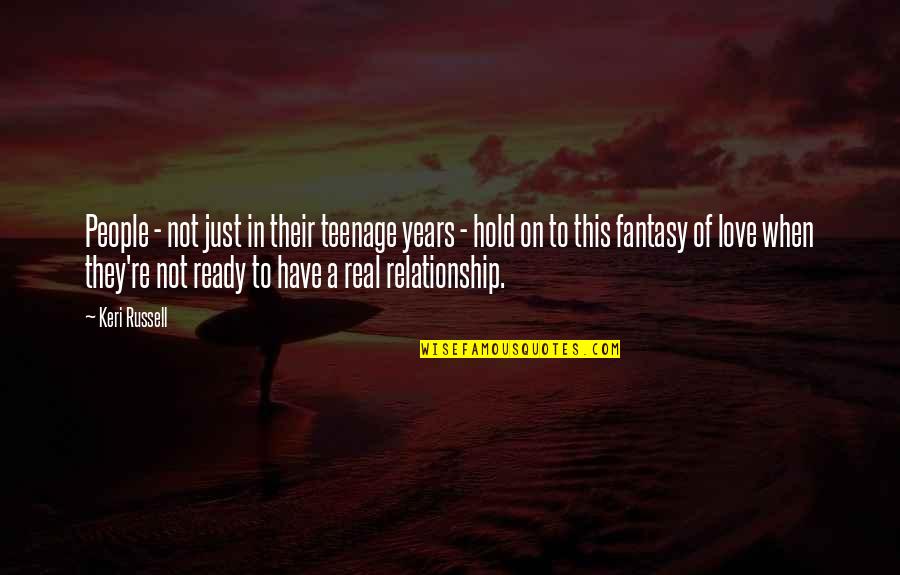 People - not just in their teenage years - hold on to this fantasy of love when they're not ready to have a real relationship. —
Keri Russell