Cal Ripken Jr. Quotes
Top 32 wise famous quotes and sayings by Cal Ripken Jr.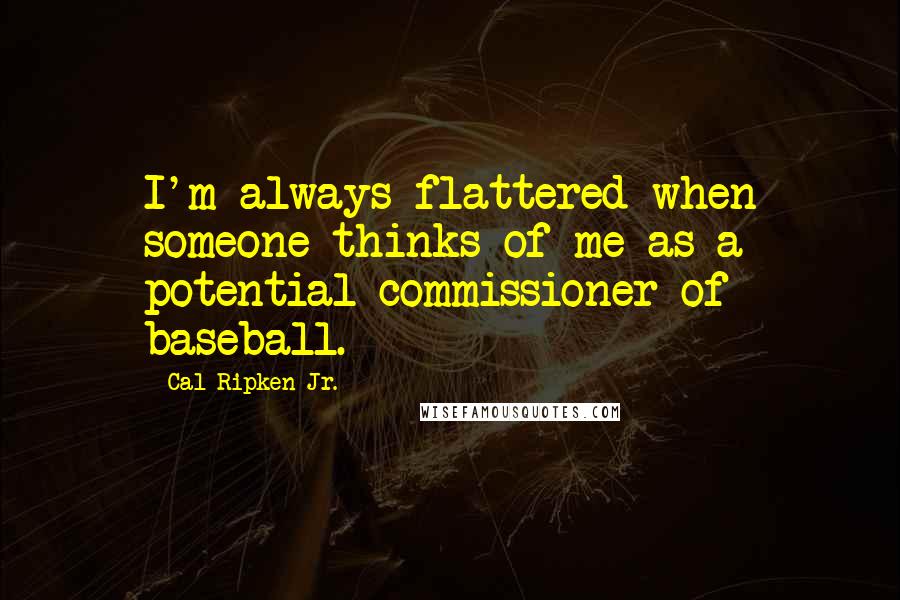 I'm always flattered when someone thinks of me as a potential commissioner of baseball.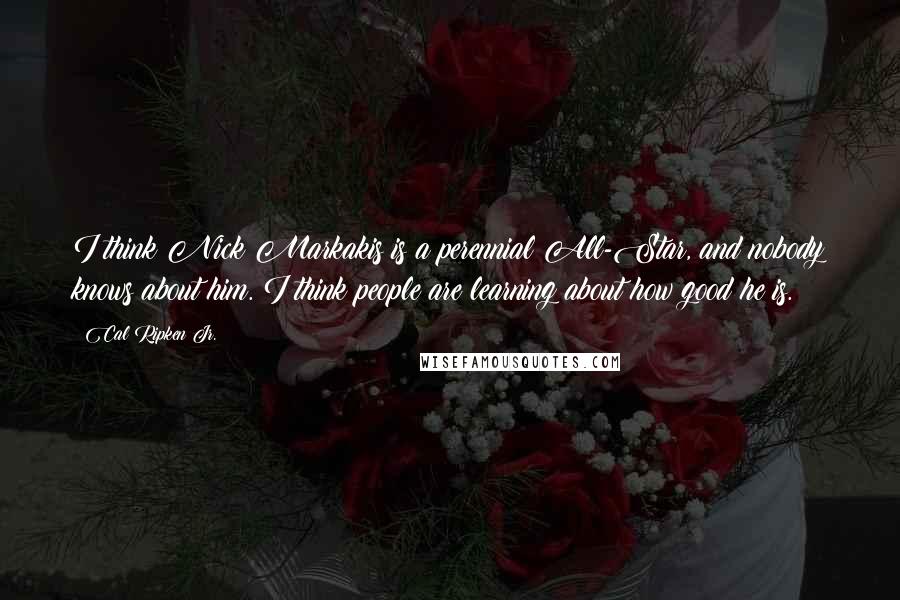 I think Nick Markakis is a perennial All-Star, and nobody knows about him. I think people are learning about how good he is.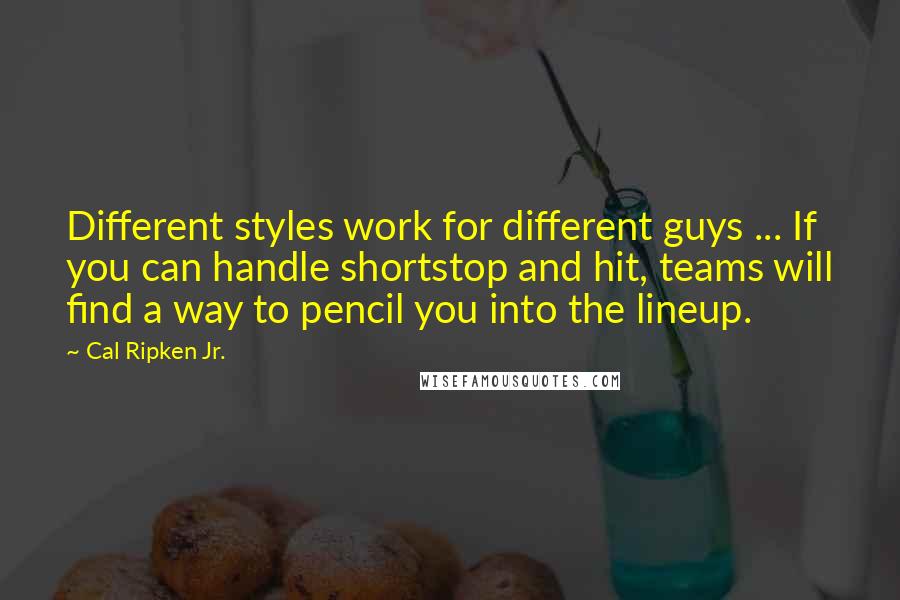 Different styles work for different guys ... If you can handle shortstop and hit, teams will find a way to pencil you into the lineup.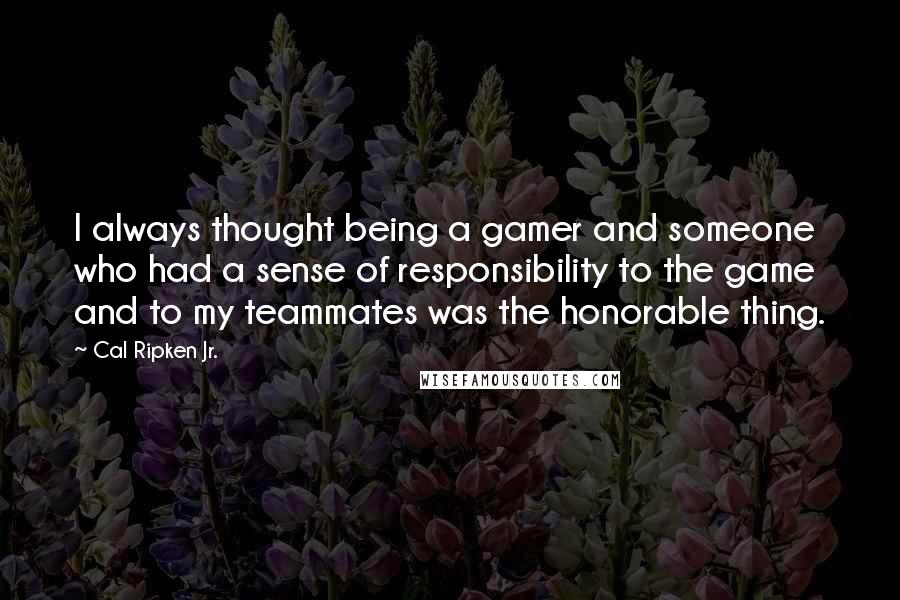 I always thought being a gamer and someone who had a sense of responsibility to the game and to my teammates was the honorable thing.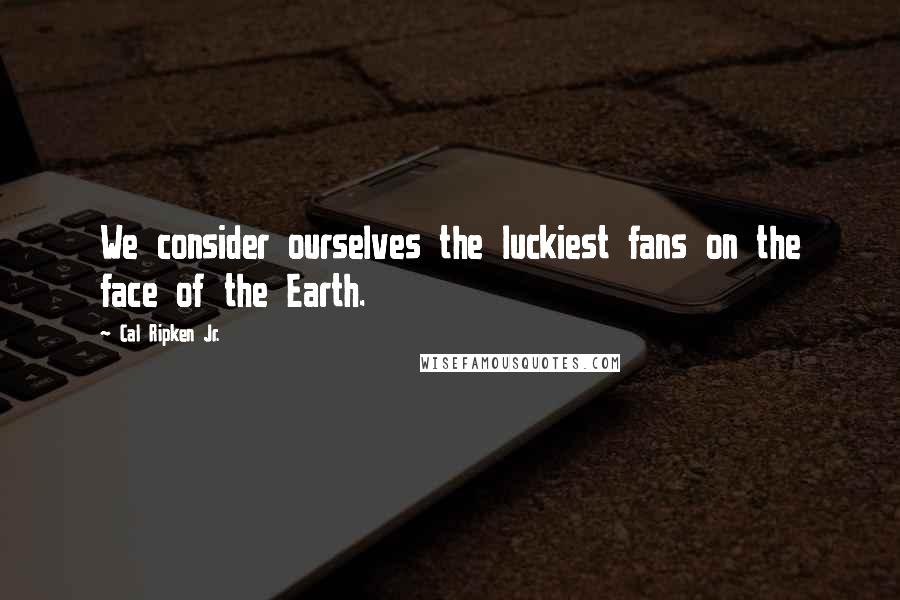 We consider ourselves the luckiest fans on the face of the Earth.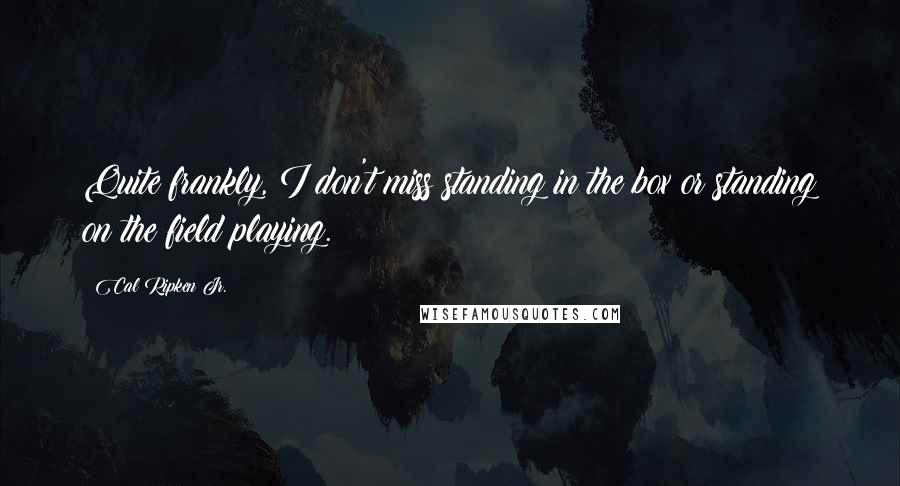 Quite frankly, I don't miss standing in the box or standing on the field playing.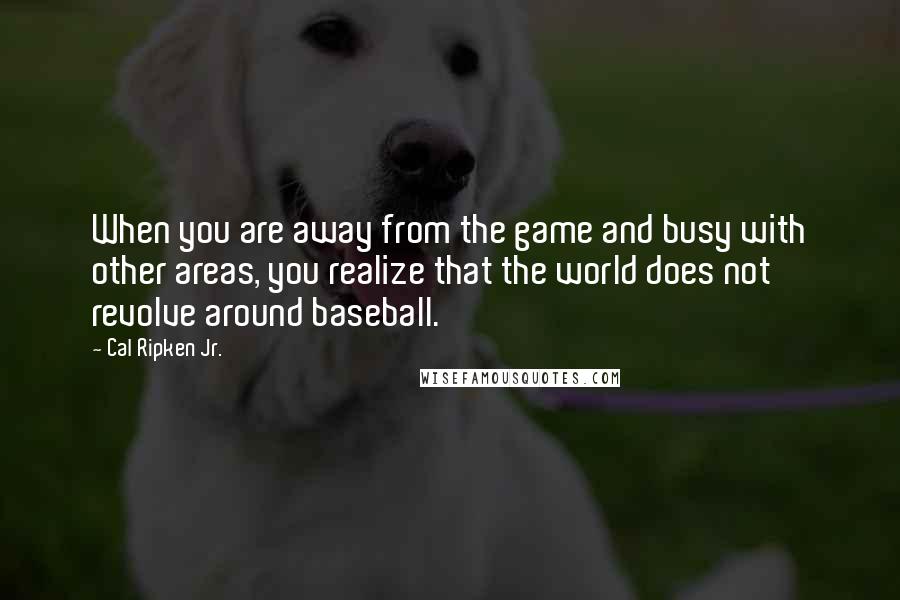 When you are away from the game and busy with other areas, you realize that the world does not revolve around baseball.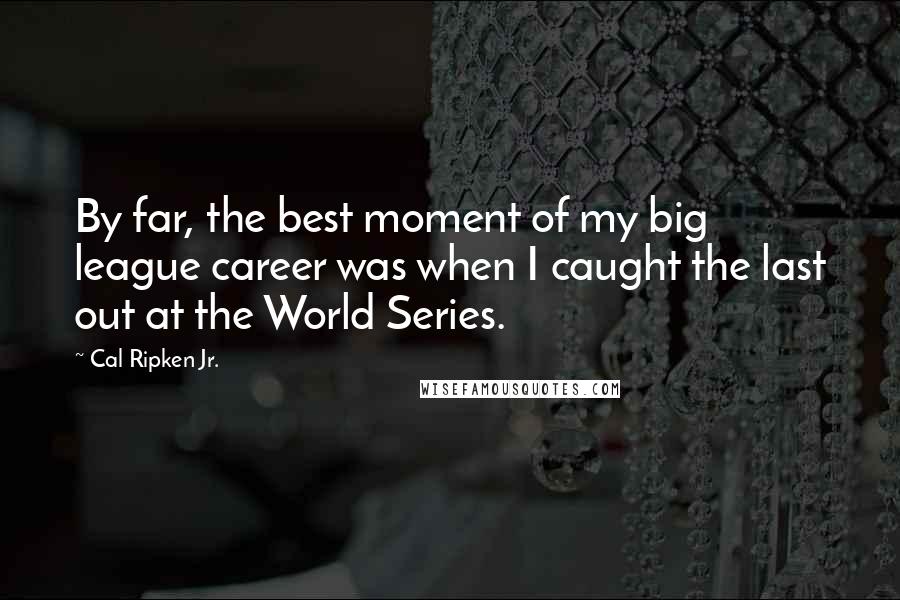 By far, the best moment of my big league career was when I caught the last out at the World Series.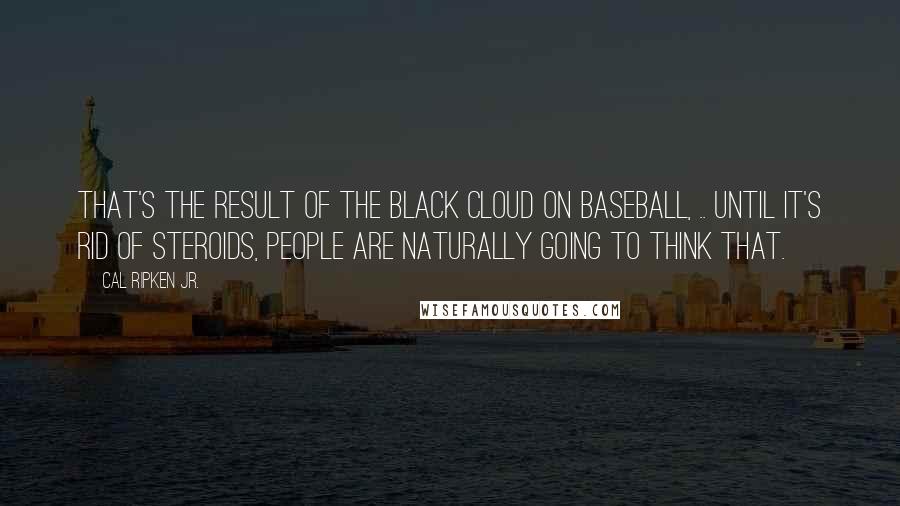 That's the result of the black cloud on baseball, .. Until it's rid of steroids, people are naturally going to think that.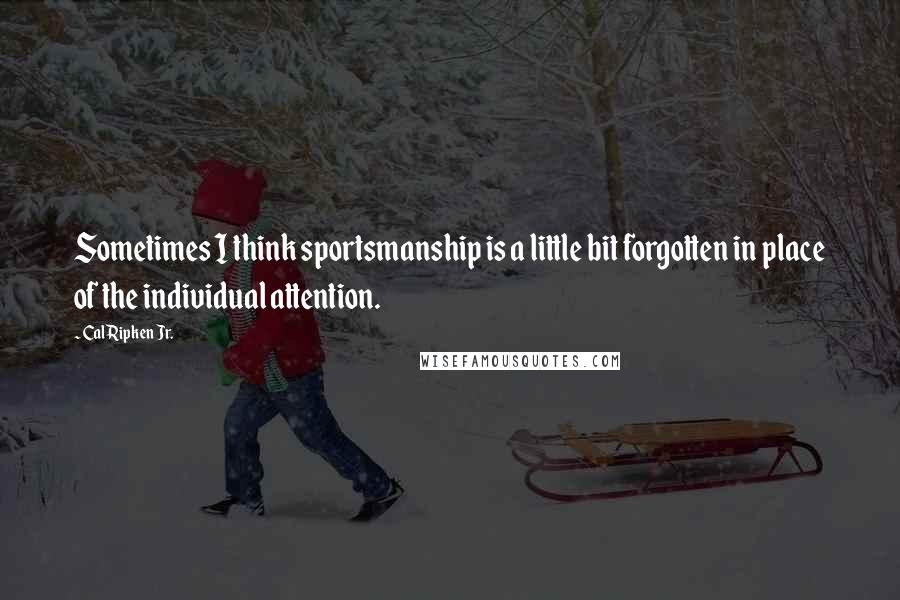 Sometimes I think sportsmanship is a little bit forgotten in place of the individual attention.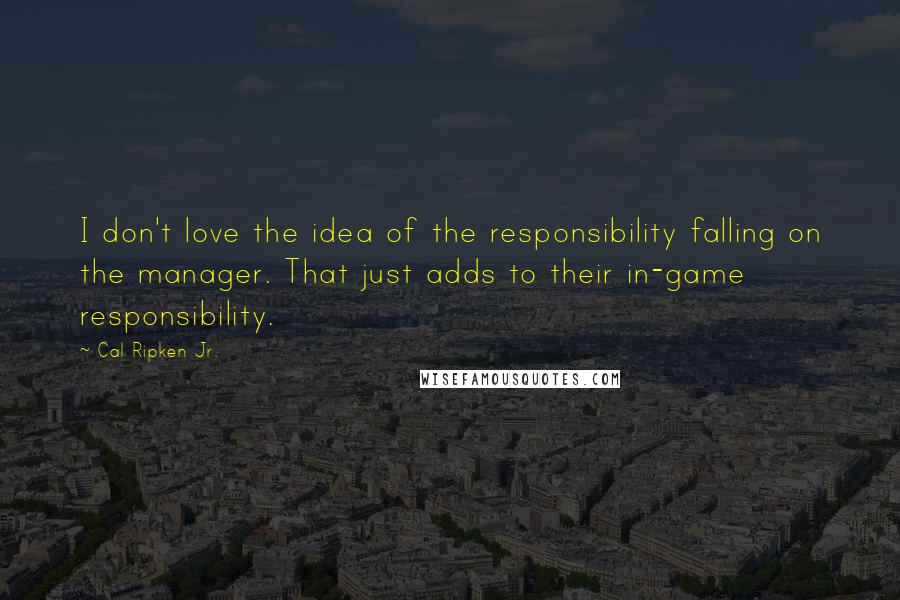 I don't love the idea of the responsibility falling on the manager. That just adds to their in-game responsibility.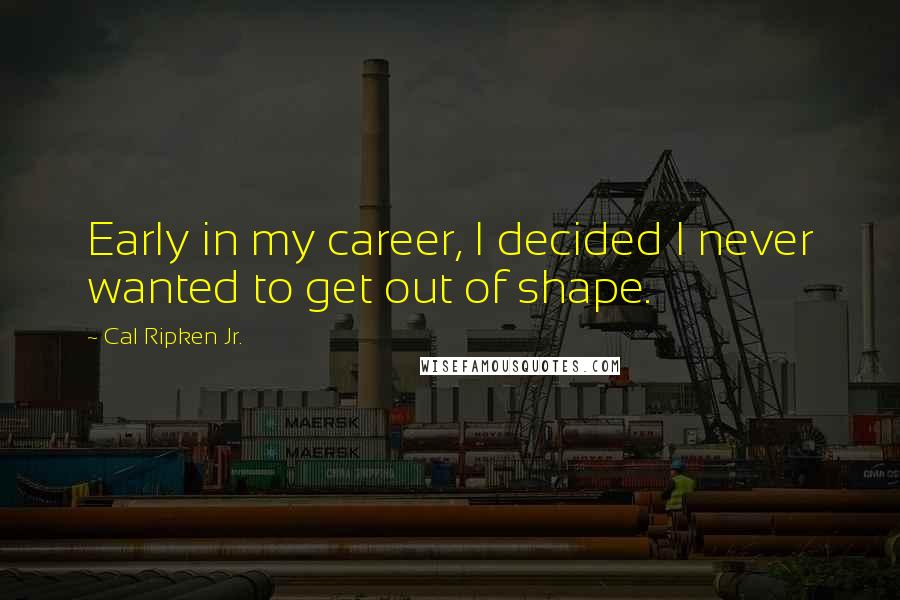 Early in my career, I decided I never wanted to get out of shape.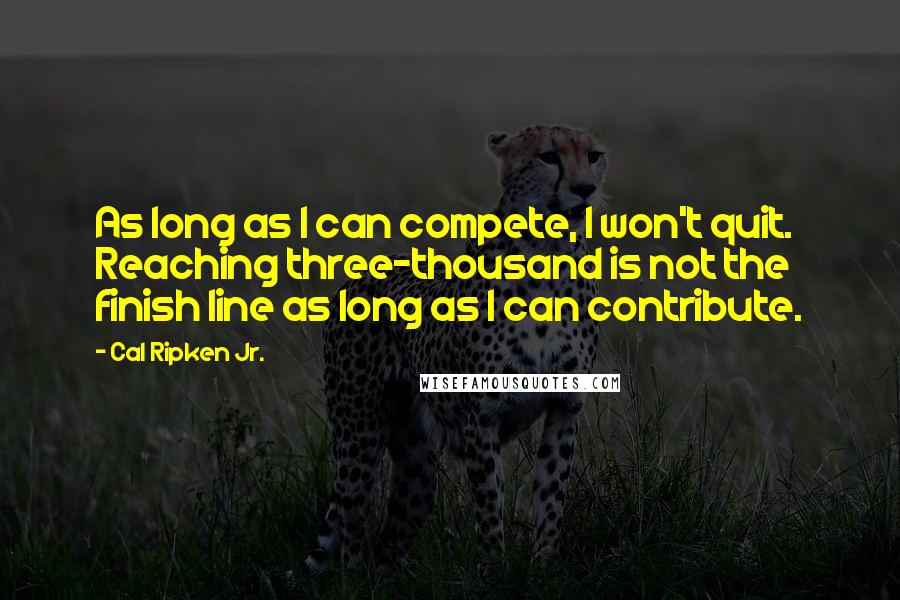 As long as I can compete, I won't quit. Reaching three-thousand is not the finish line as long as I can contribute.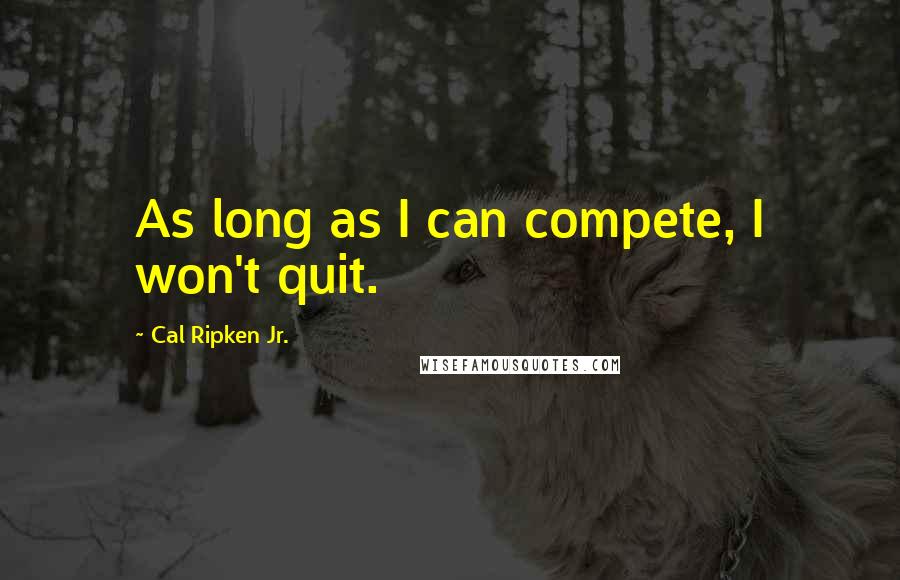 As long as I can compete, I won't quit.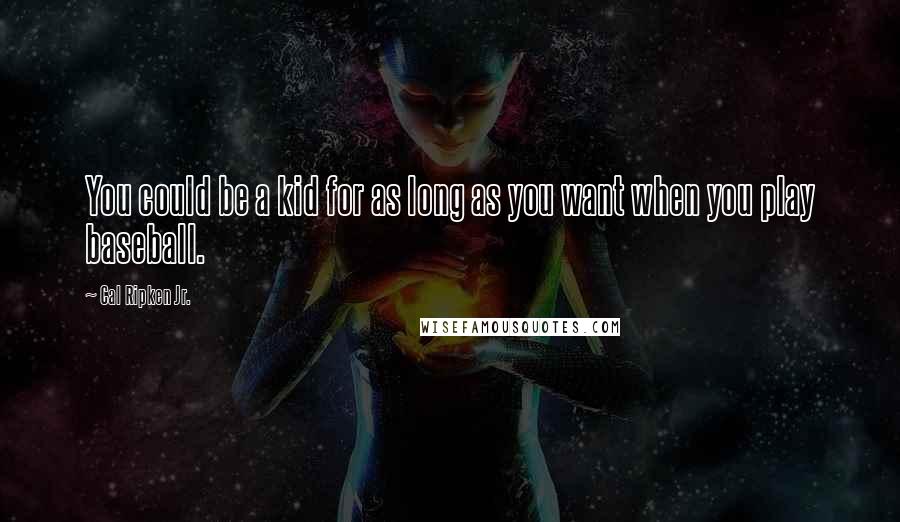 You could be a kid for as long as you want when you play baseball.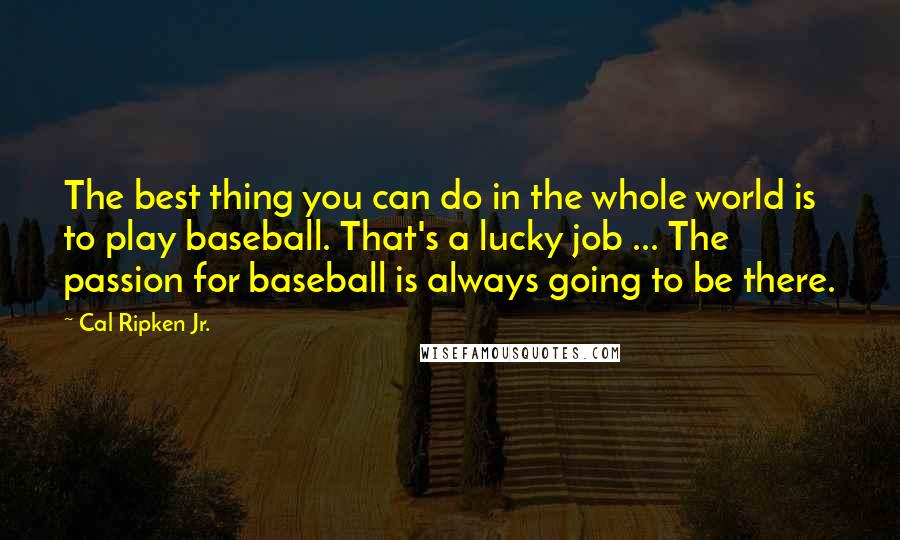 The best thing you can do in the whole world is to play baseball. That's a lucky job ... The passion for baseball is always going to be there.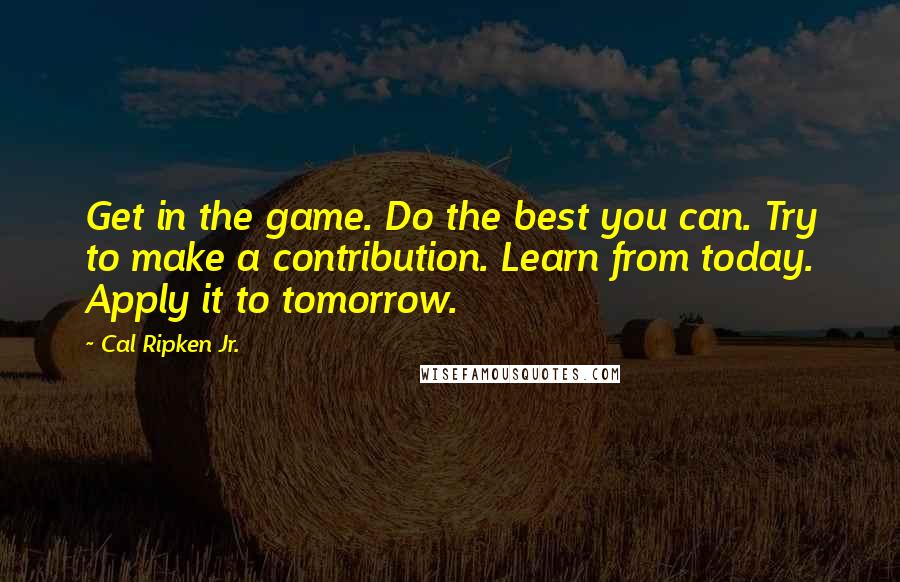 Get in the game. Do the best you can. Try to make a contribution. Learn from today. Apply it to tomorrow.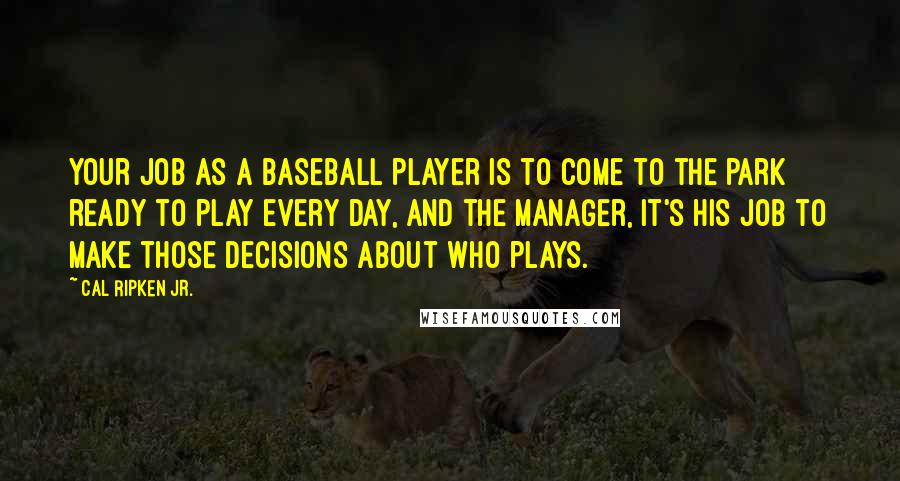 Your job as a baseball player is to come to the park ready to play every day, and the manager, it's his job to make those decisions about who plays.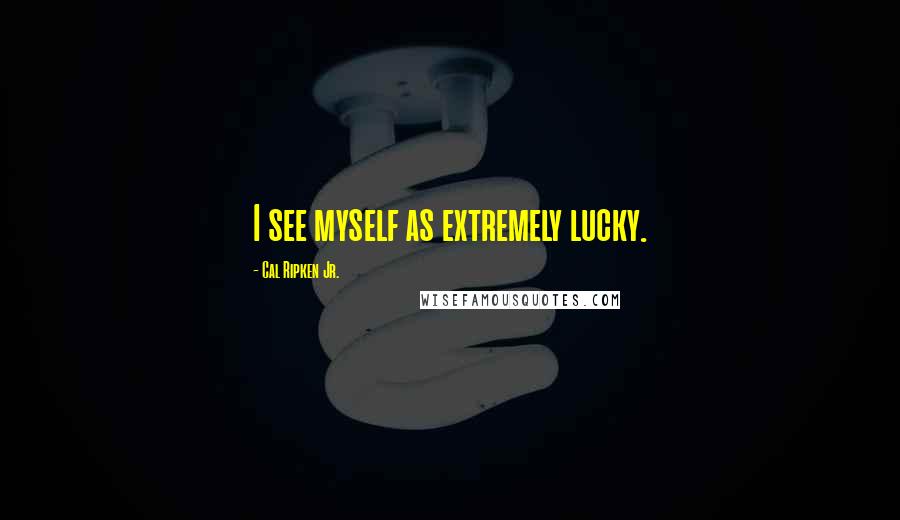 I see myself as extremely lucky.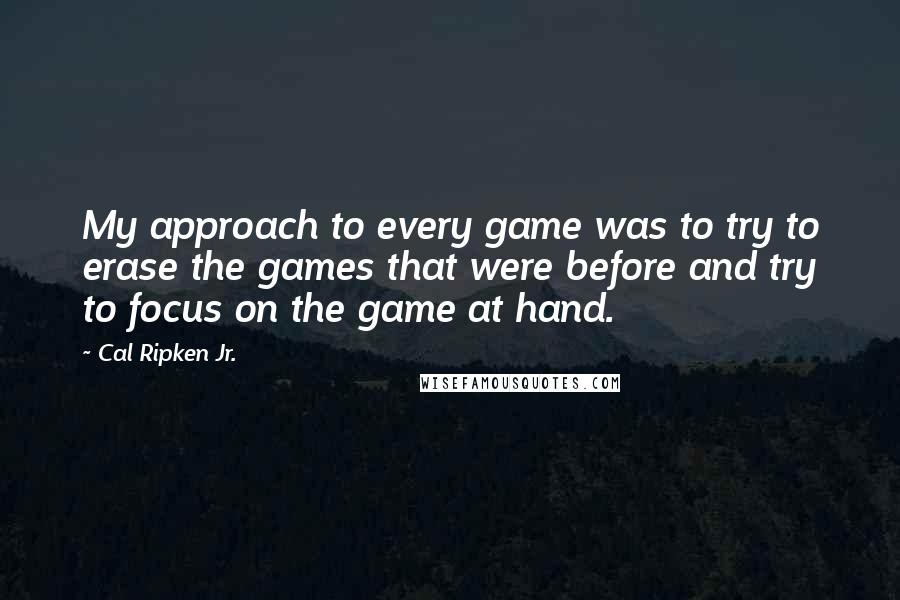 My approach to every game was to try to erase the games that were before and try to focus on the game at hand.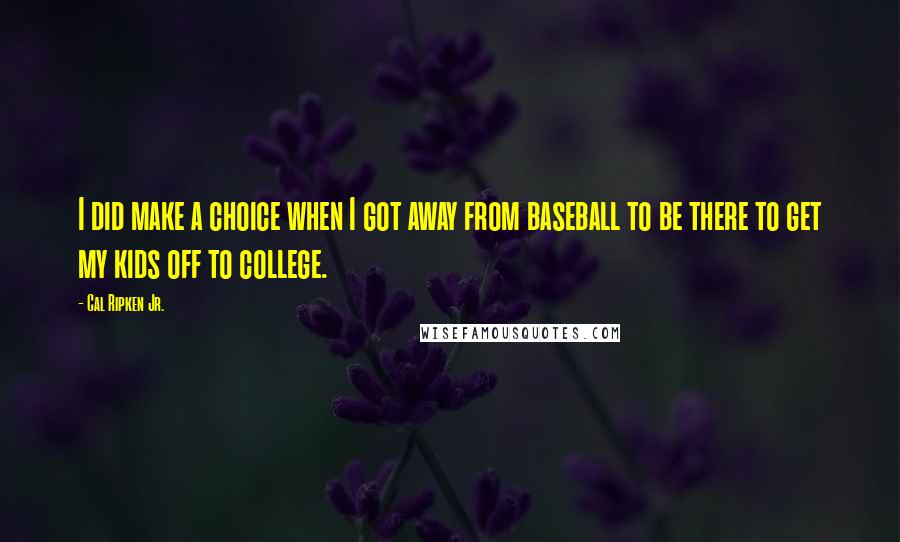 I did make a choice when I got away from baseball to be there to get my kids off to college.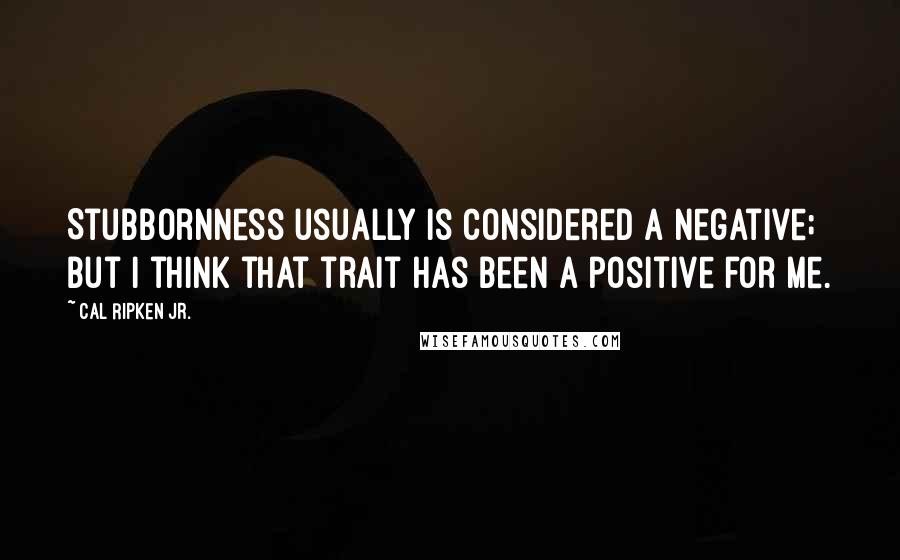 Stubbornness usually is considered a negative; but I think that trait has been a positive for me.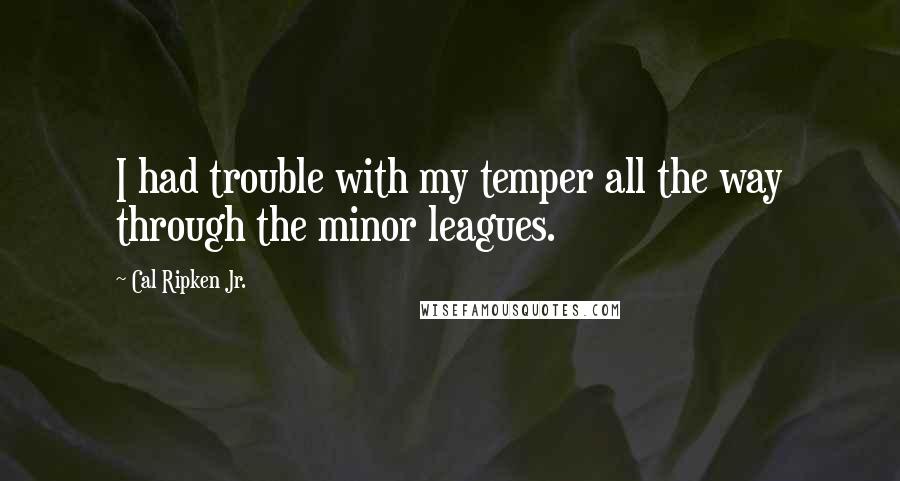 I had trouble with my temper all the way through the minor leagues.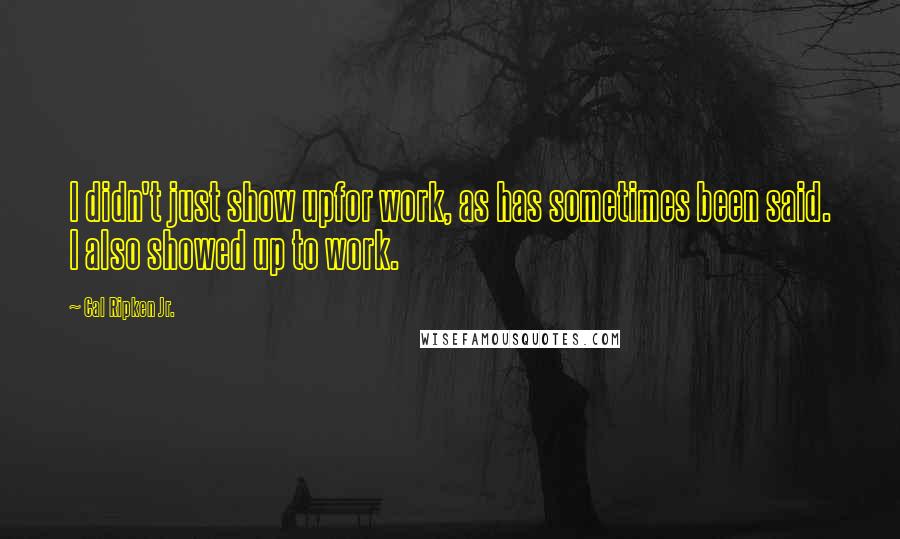 I didn't just show up
for work, as has sometimes been said. I also
showed up to work.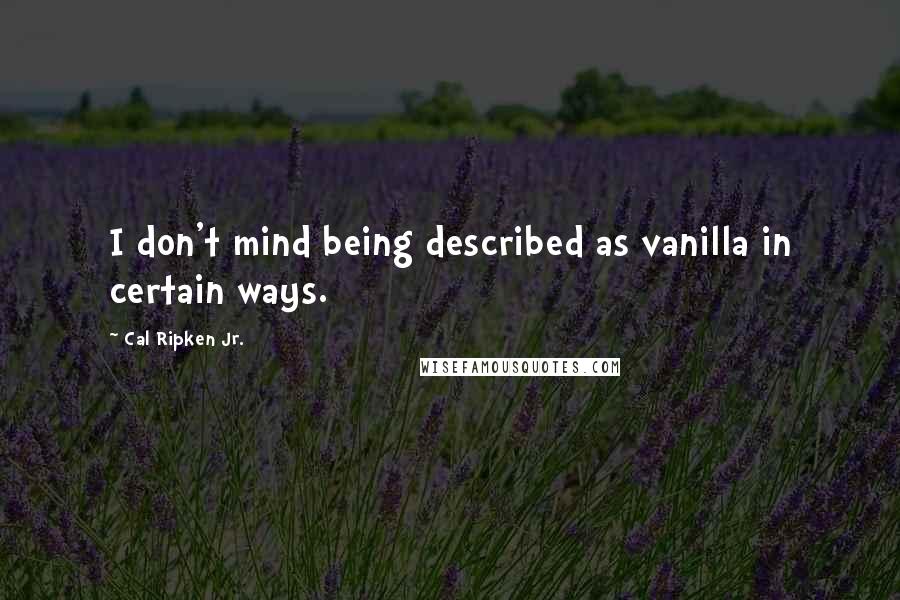 I don't mind being described as vanilla in certain ways.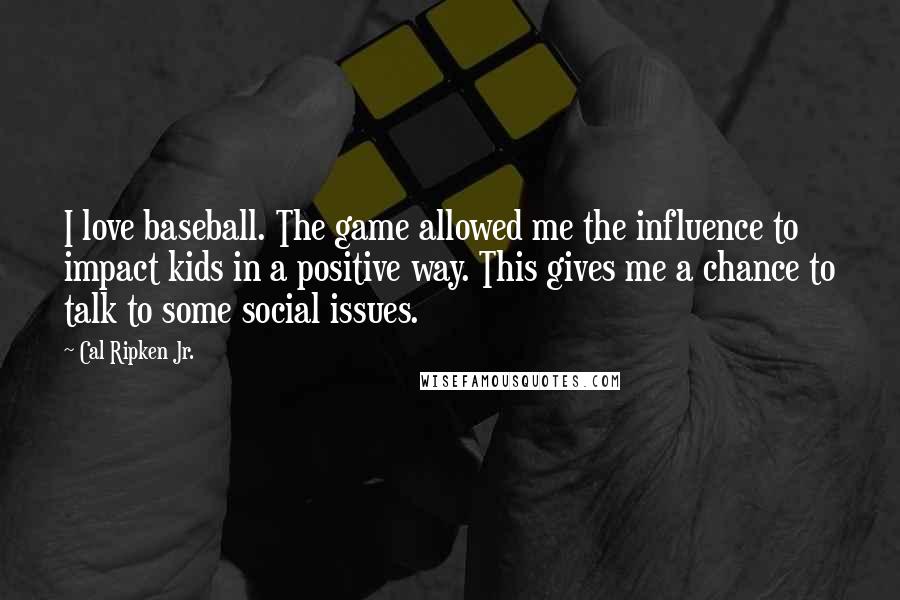 I love baseball. The game allowed me the influence to impact kids in a positive way. This gives me a chance to talk to some social issues.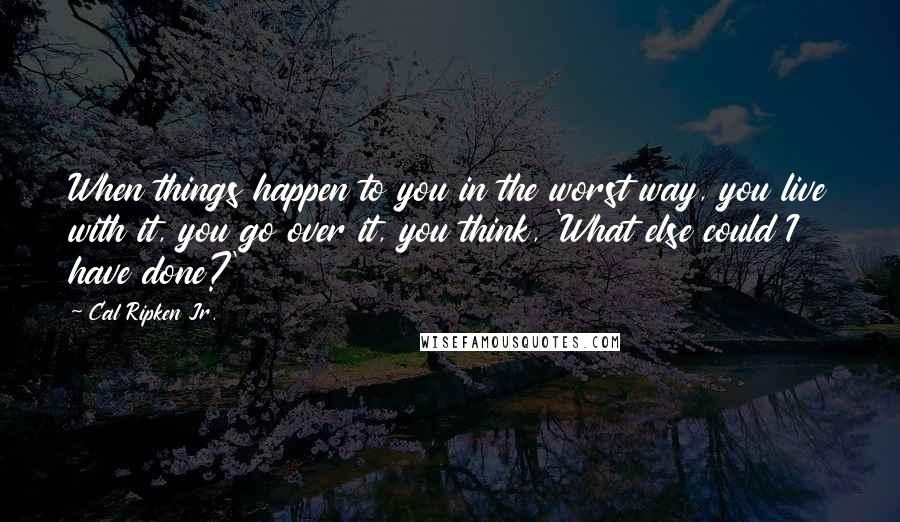 When things happen to you in the worst way, you live with it, you go over it, you think, 'What else could I have done?'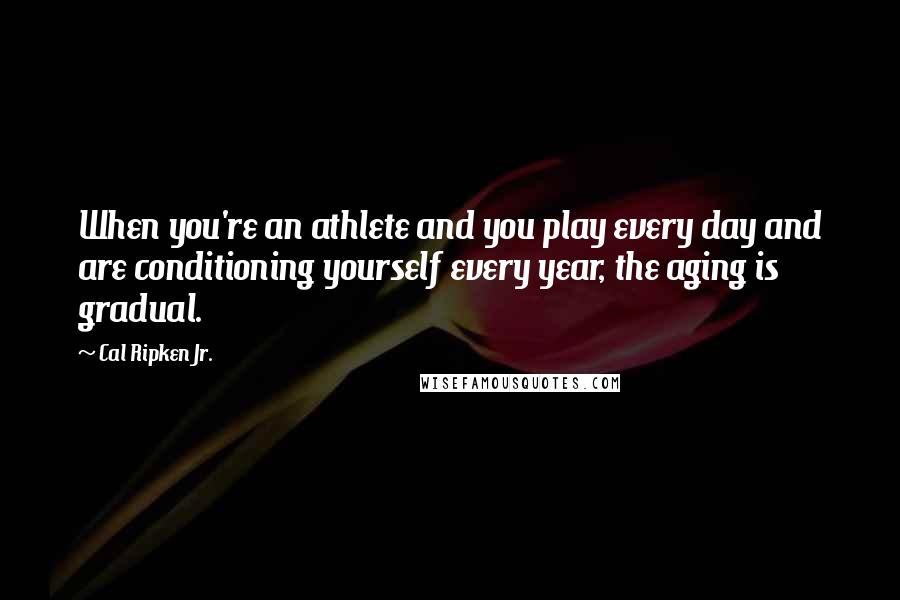 When you're an athlete and you play every day and are conditioning yourself every year, the aging is gradual.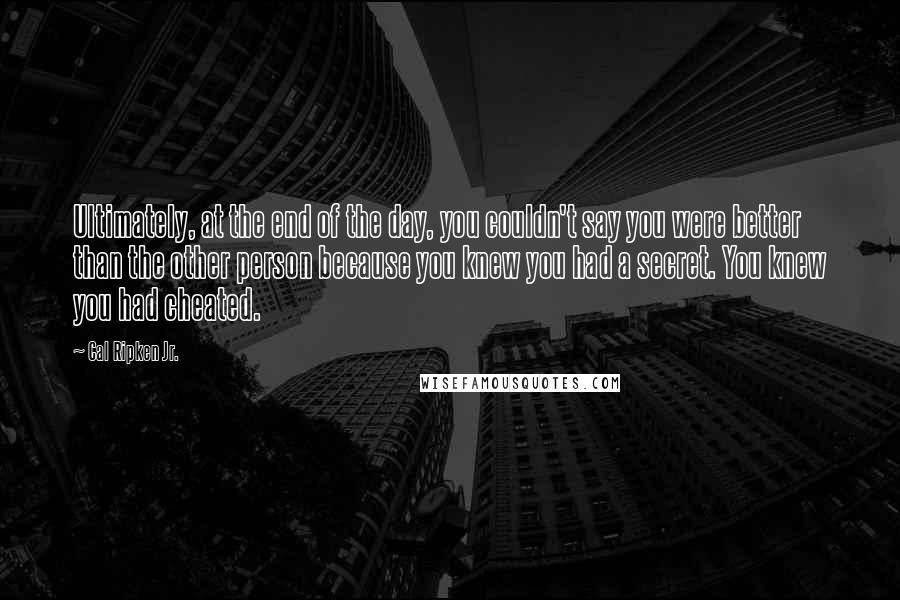 Ultimately, at the end of the day, you couldn't say you were better than the other person because you knew you had a secret. You knew you had cheated.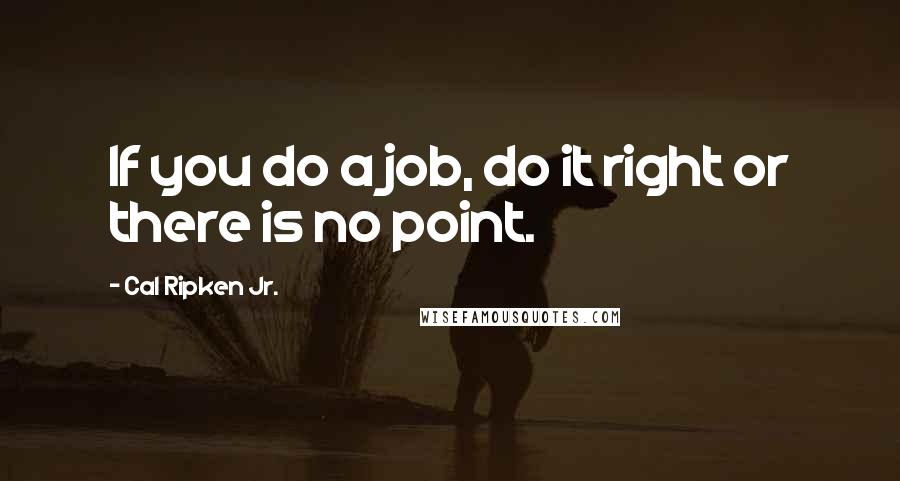 If you do a job, do it right or there is no point.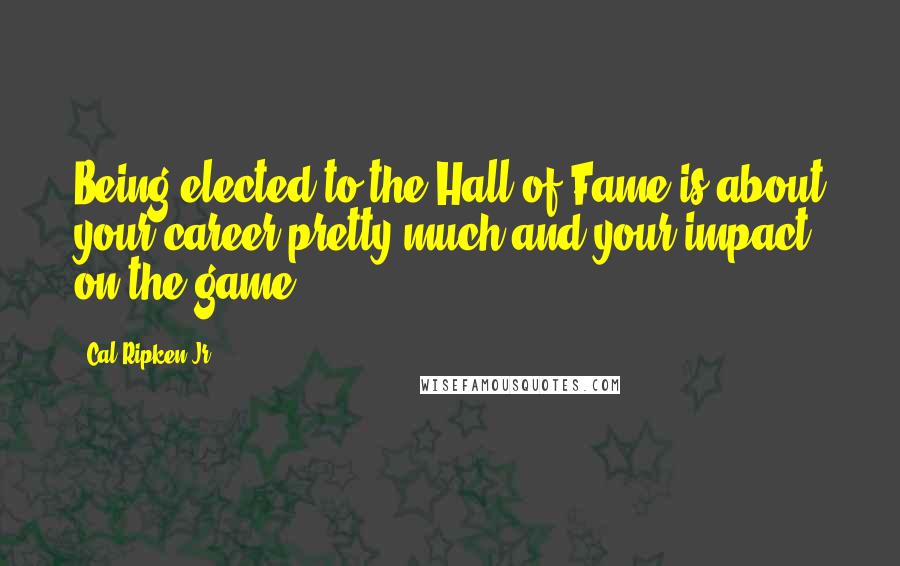 Being elected to the Hall of Fame is about your career pretty much and your impact on the game.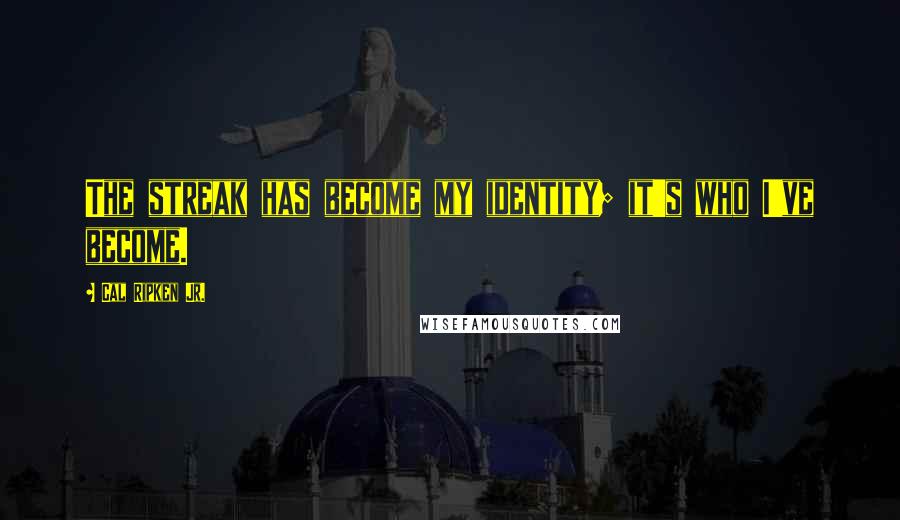 The streak has become my identity; it's who I've become.