Jeff Stilson Quotes
Top 4 wise famous quotes and sayings by Jeff Stilson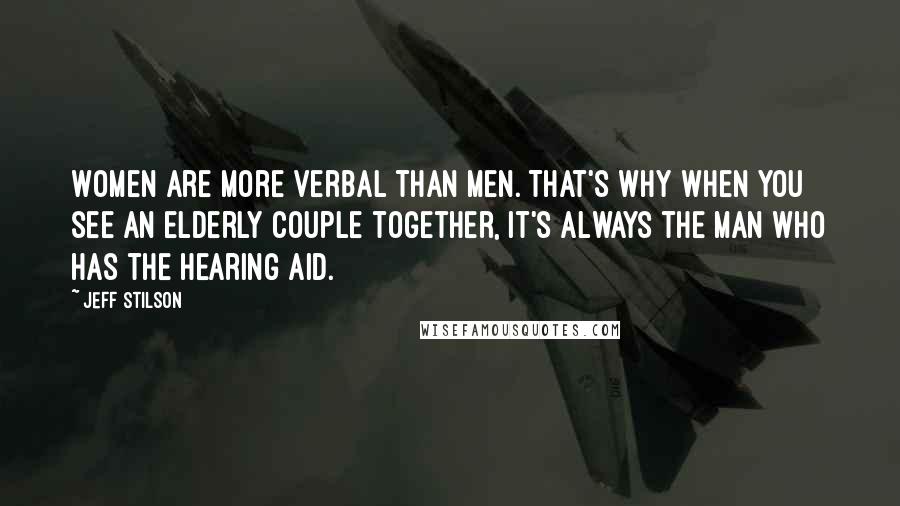 Women are more verbal than men. That's why when you see an elderly couple together, it's always the man who has the hearing aid.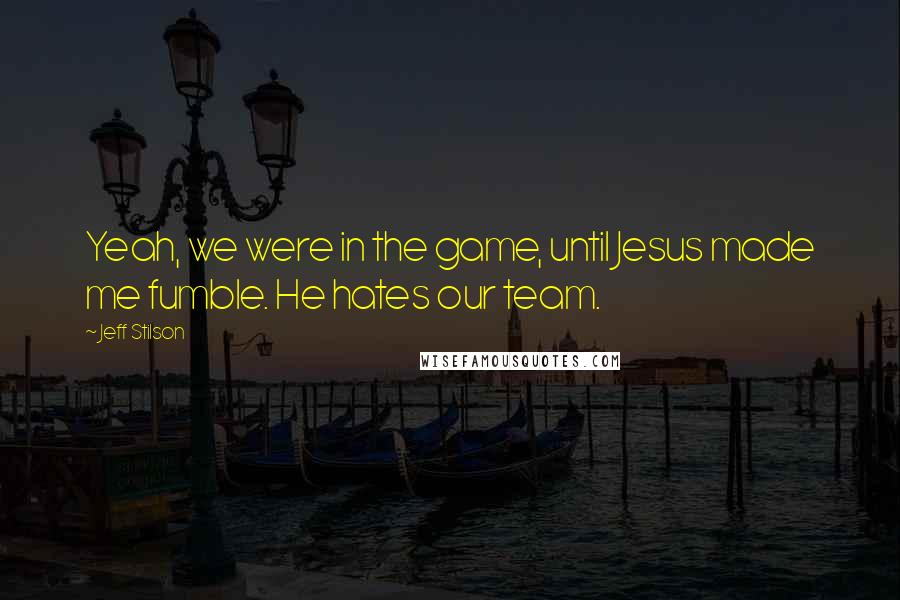 Yeah, we were in the game, until Jesus made me fumble. He hates our team.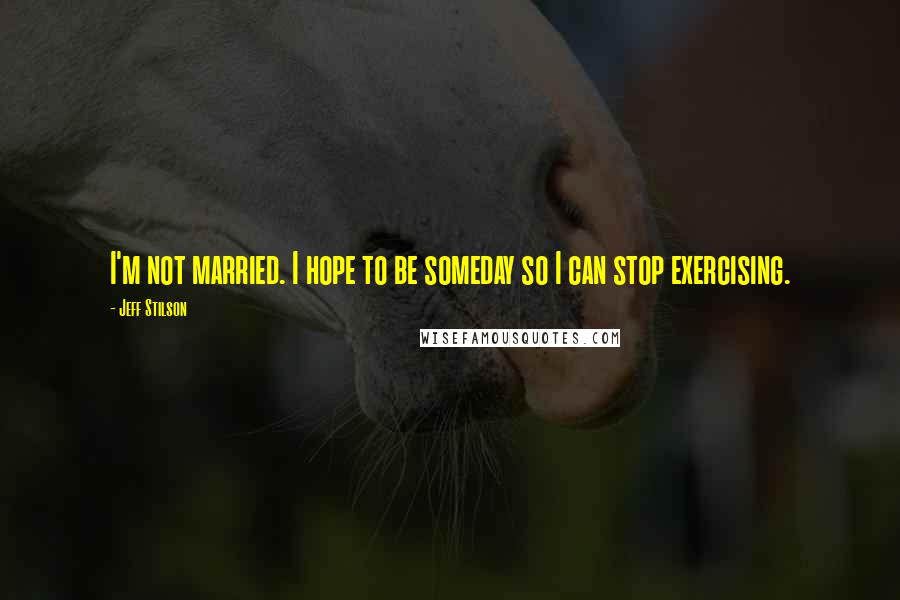 I'm not married. I hope to be someday so I can stop exercising.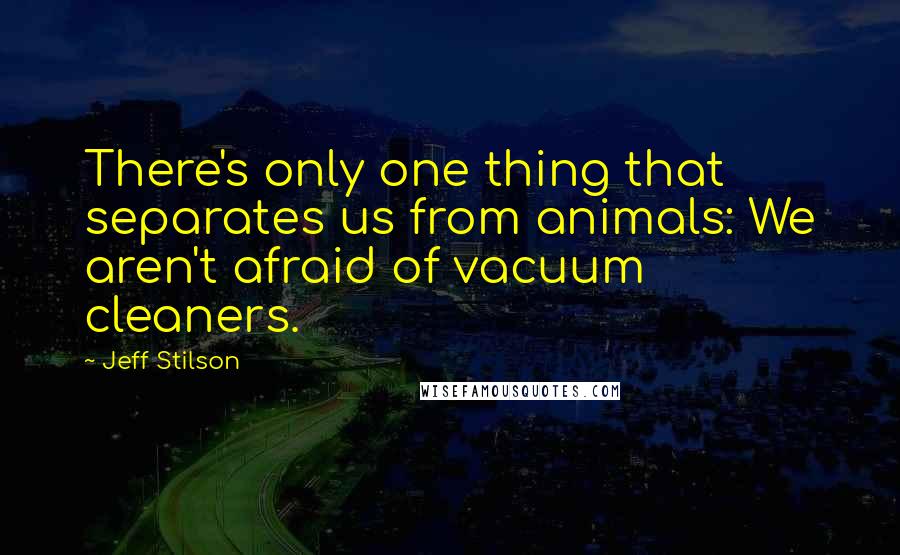 There's only one thing that separates us from animals: We aren't afraid of vacuum cleaners.