Not Drinking Alcohol Quotes
Collection of top 60 famous quotes about Not Drinking Alcohol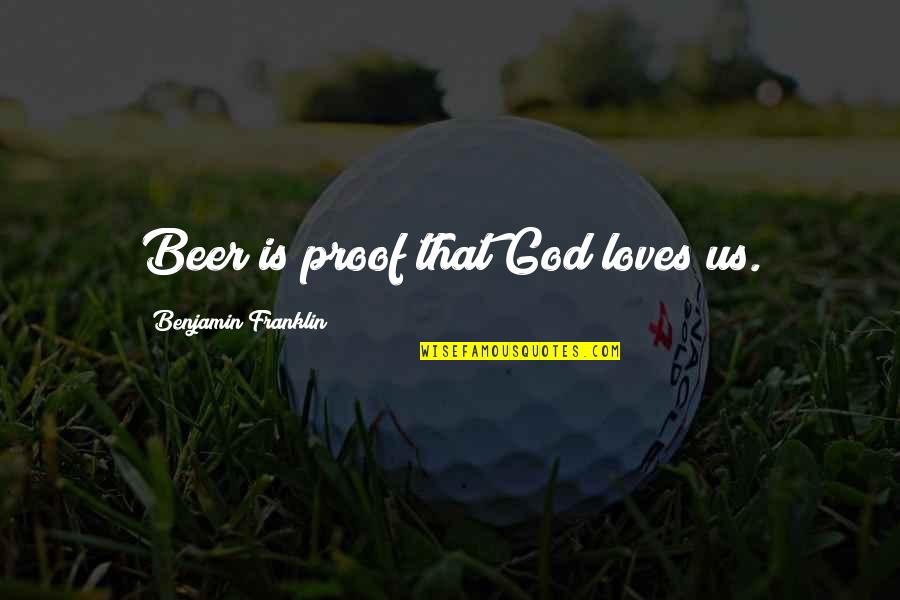 Beer is proof that God loves us.
—
Benjamin Franklin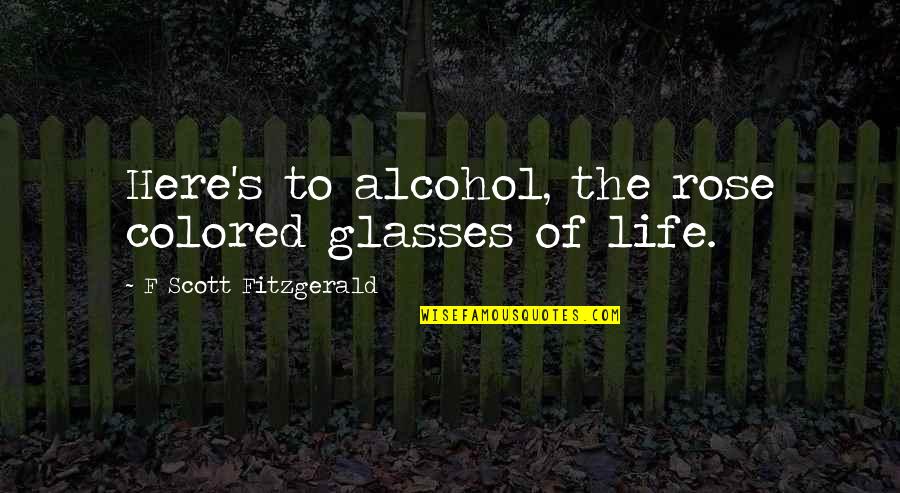 Here's to alcohol, the rose colored glasses of life.
—
F Scott Fitzgerald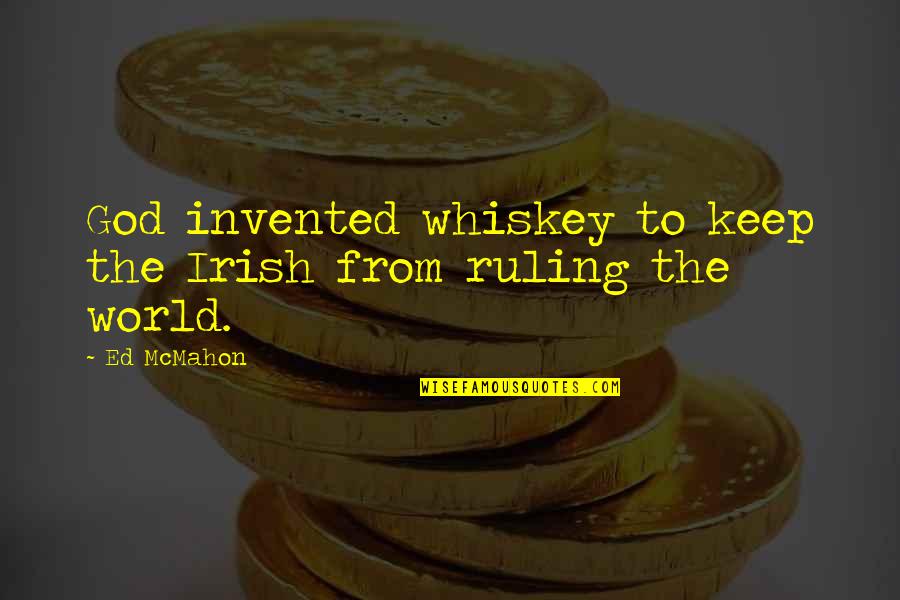 God invented whiskey to keep the Irish from ruling the world.
—
Ed McMahon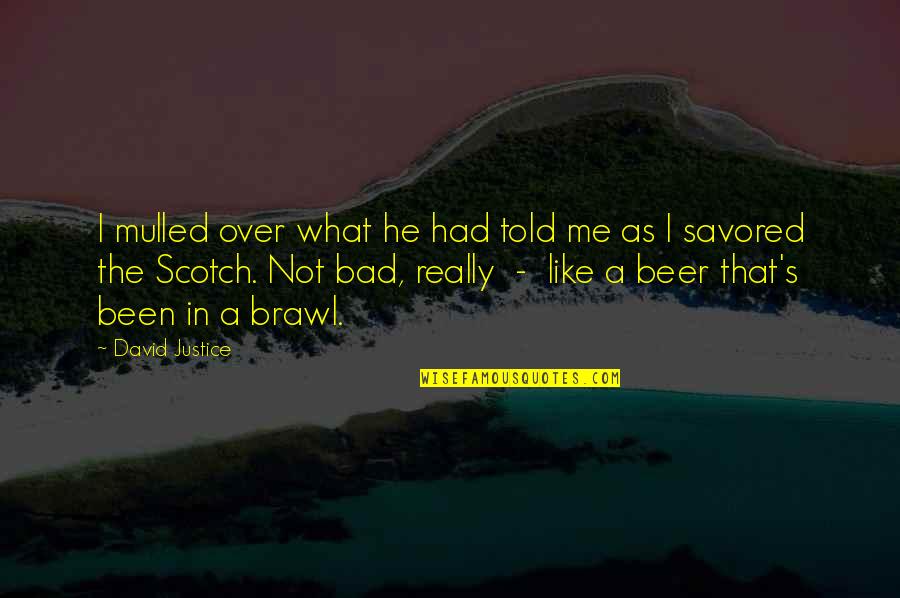 I mulled over what he had told me as I savored the Scotch. Not bad, really - like a beer that's been in a brawl.
—
David Justice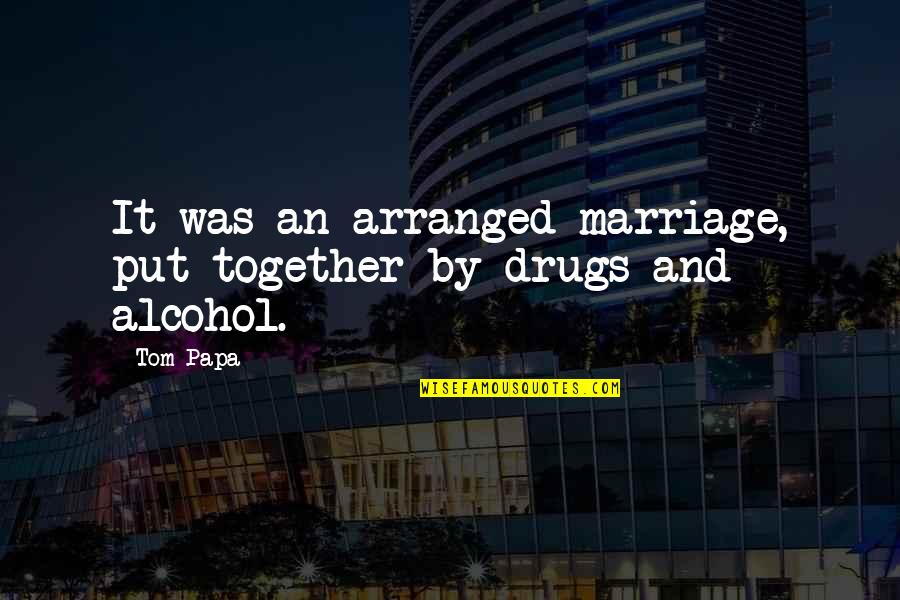 It was an arranged marriage, put together by drugs and alcohol.
—
Tom Papa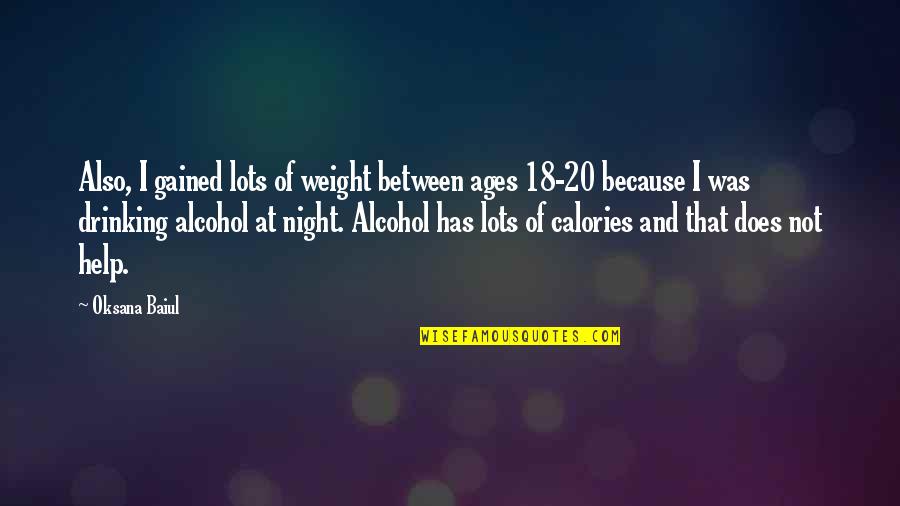 Also, I gained lots of weight between ages 18-20 because I was drinking alcohol at night. Alcohol has lots of calories and that does not help.
—
Oksana Baiul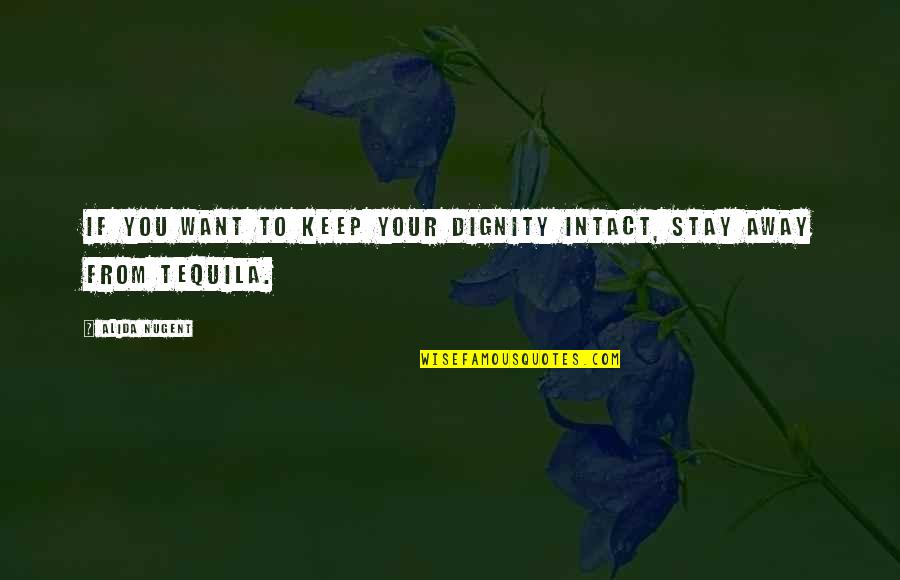 If you want to keep your dignity intact, stay away from tequila.
—
Alida Nugent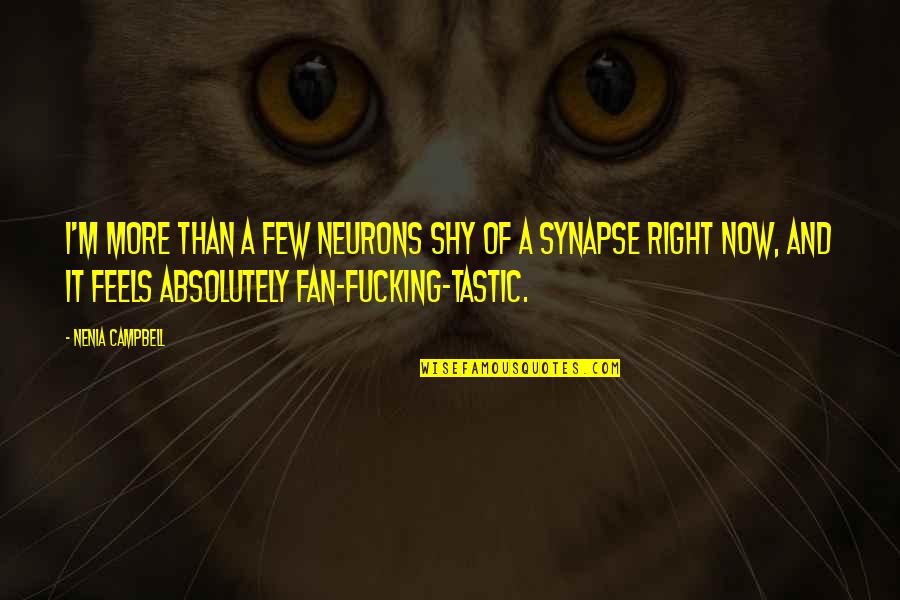 I'm more than a few neurons shy of a synapse right now, and it feels absolutely fan-fucking-tastic.
—
Nenia Campbell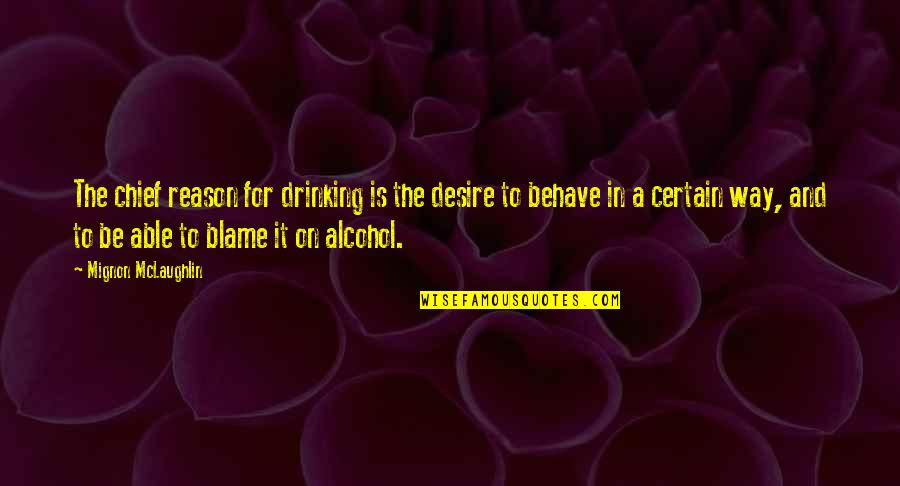 The chief reason for drinking is the desire to behave in a certain way, and to be able to blame it on alcohol.
—
Mignon McLaughlin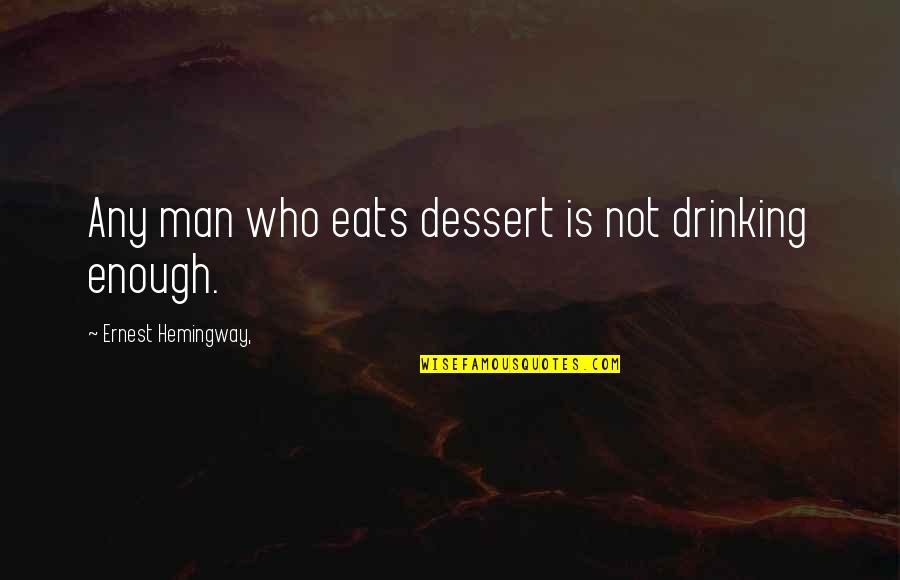 Any man who eats dessert is not drinking enough.
—
Ernest Hemingway,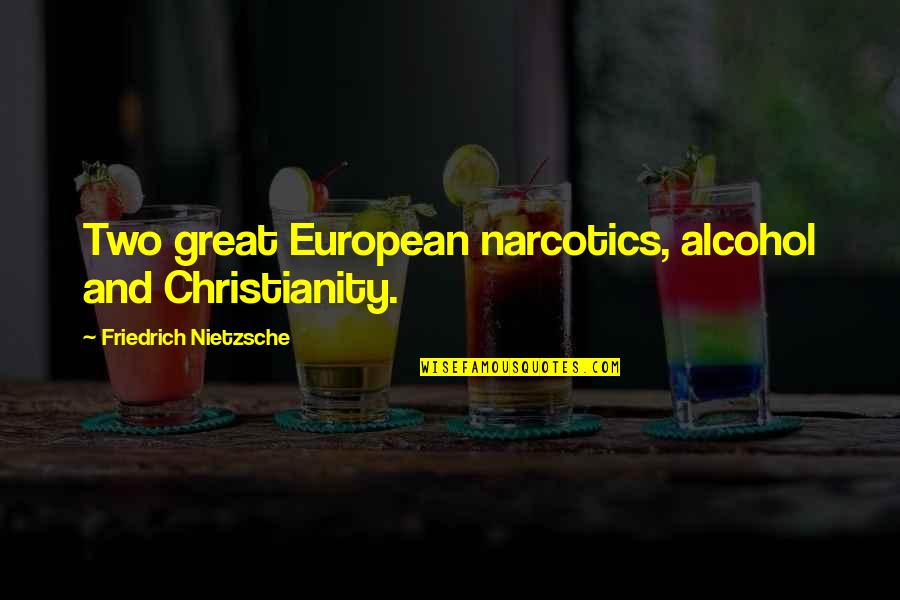 Two great European narcotics, alcohol and Christianity. —
Friedrich Nietzsche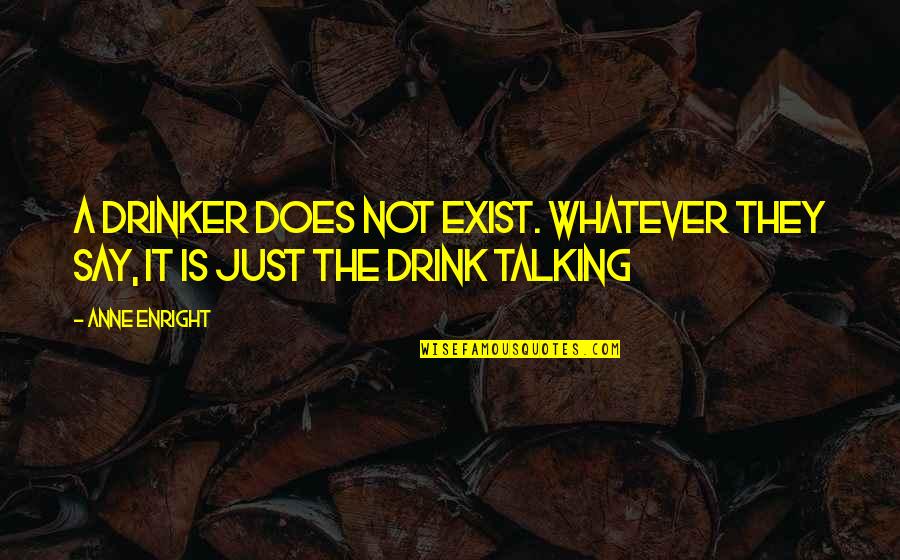 A drinker does not exist. Whatever they say, it is just the drink talking —
Anne Enright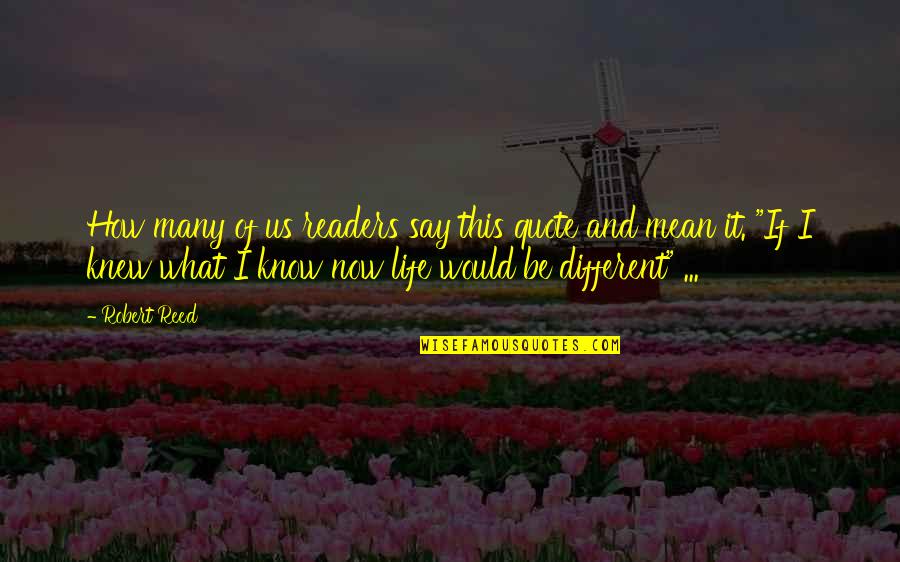 How many of us readers say this quote and mean it. "If I knew what I know now life would be different" ... —
Robert Reed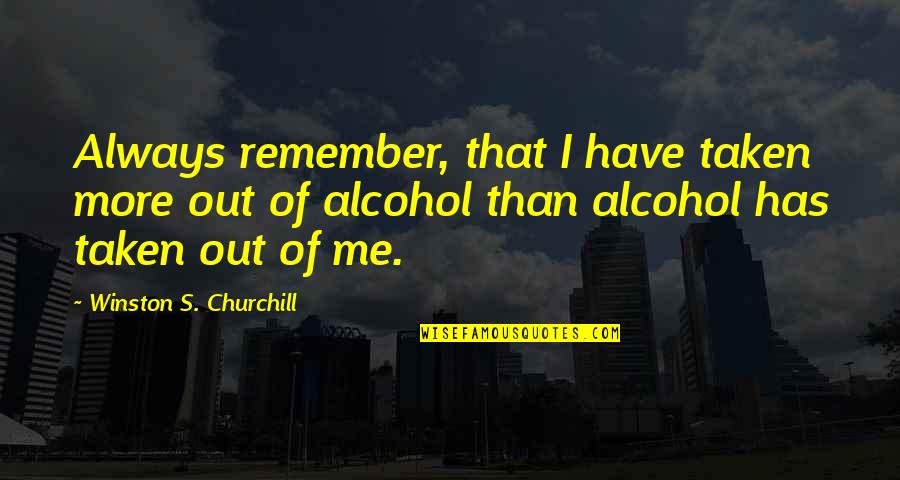 Always remember, that I have taken more out of alcohol than alcohol has taken out of me. —
Winston S. Churchill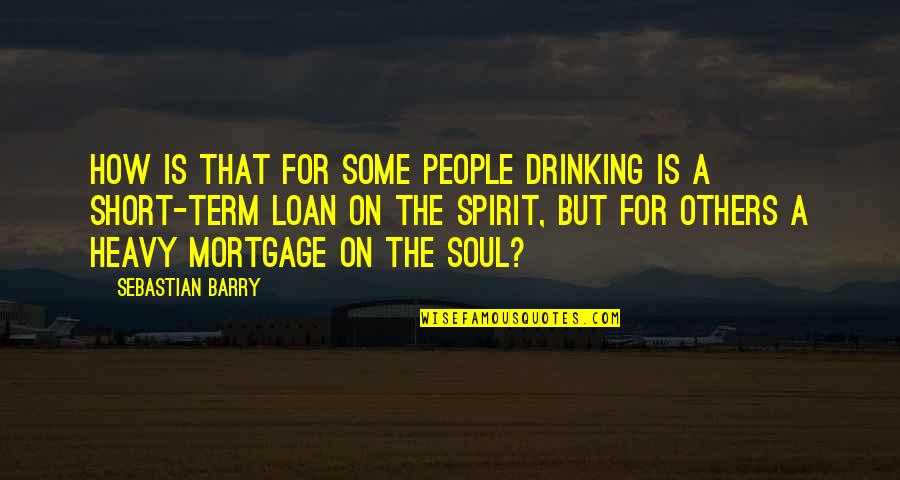 How is that for some people drinking is a short-term loan on the spirit, but for others a heavy mortgage on the soul? —
Sebastian Barry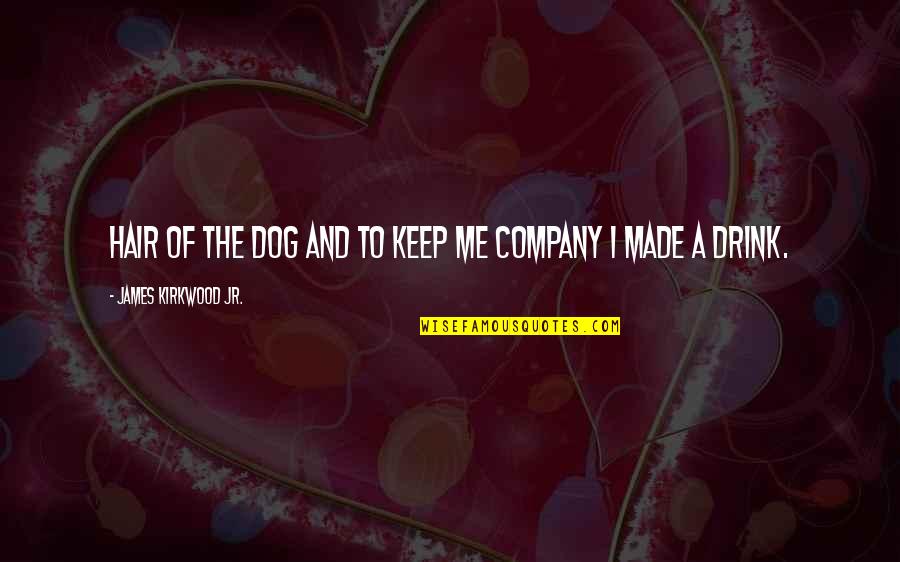 Hair of the dog and to keep me company I made a drink. —
James Kirkwood Jr.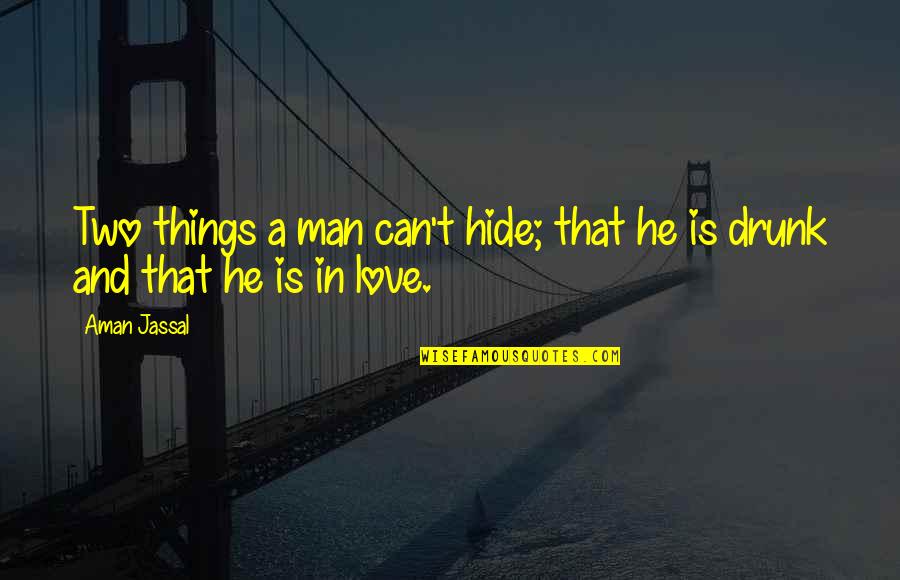 Two things a man can't hide; that he is drunk and that he is in love. —
Aman Jassal
Wine is the most healthful and most hygienic of beverages. —
Louis Pasteur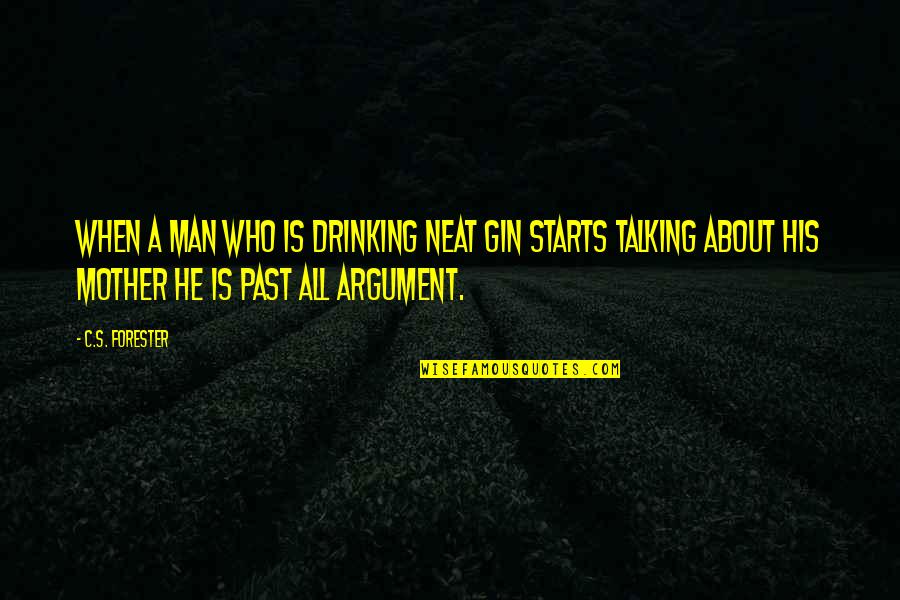 When a man who is drinking neat gin starts talking about his mother he is past all argument. —
C.S. Forester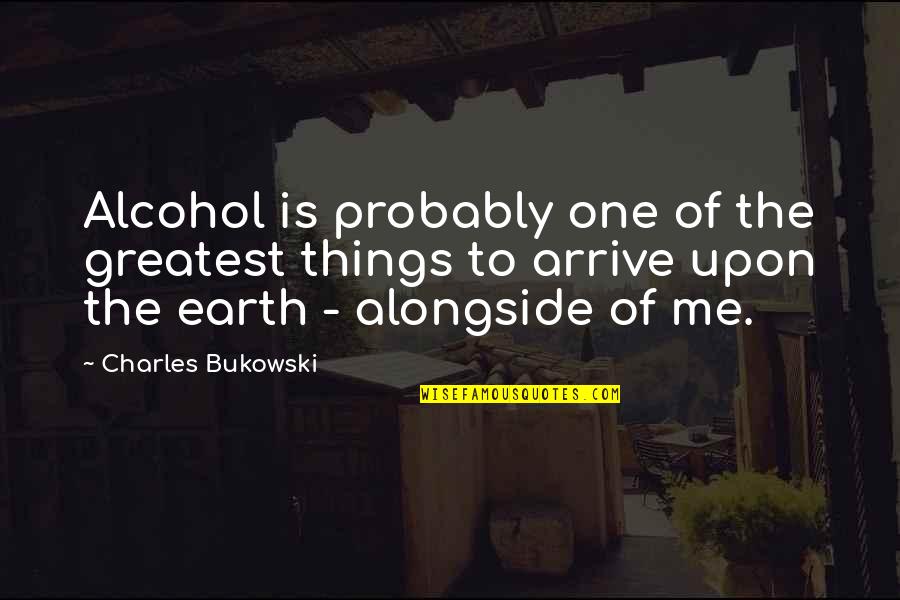 Alcohol is probably one of the greatest things to arrive upon the earth - alongside of me. —
Charles Bukowski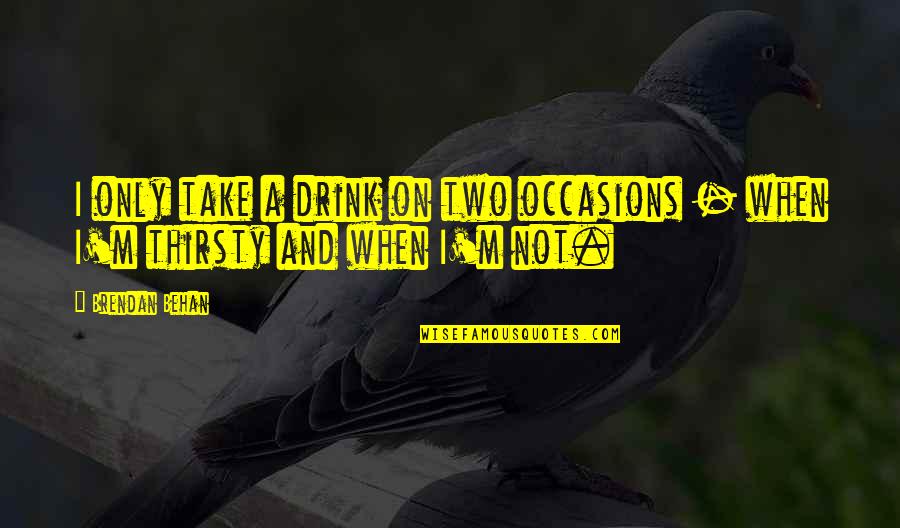 I only take a drink on two occasions - when I'm thirsty and when I'm not. —
Brendan Behan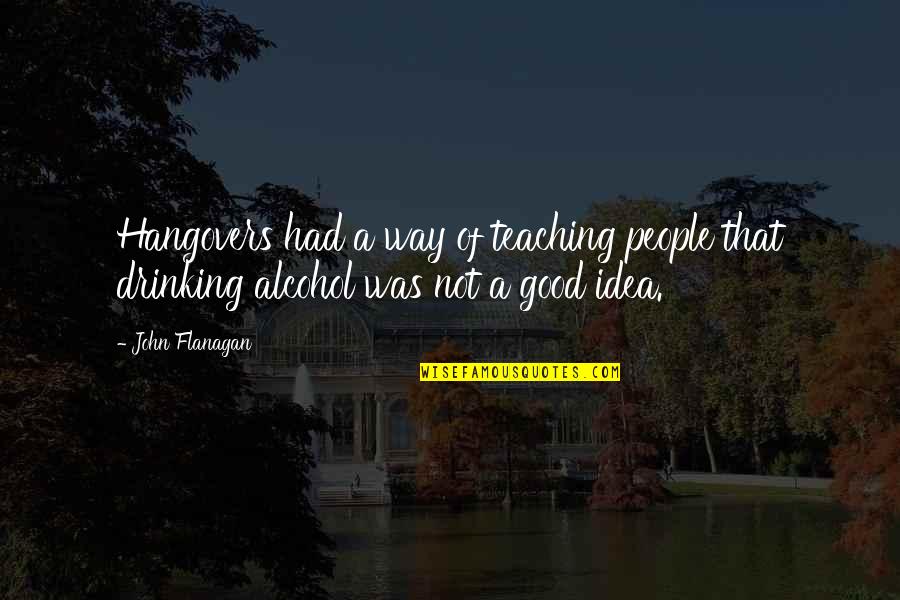 Hangovers had a way of teaching people that drinking alcohol was not a good idea. —
John Flanagan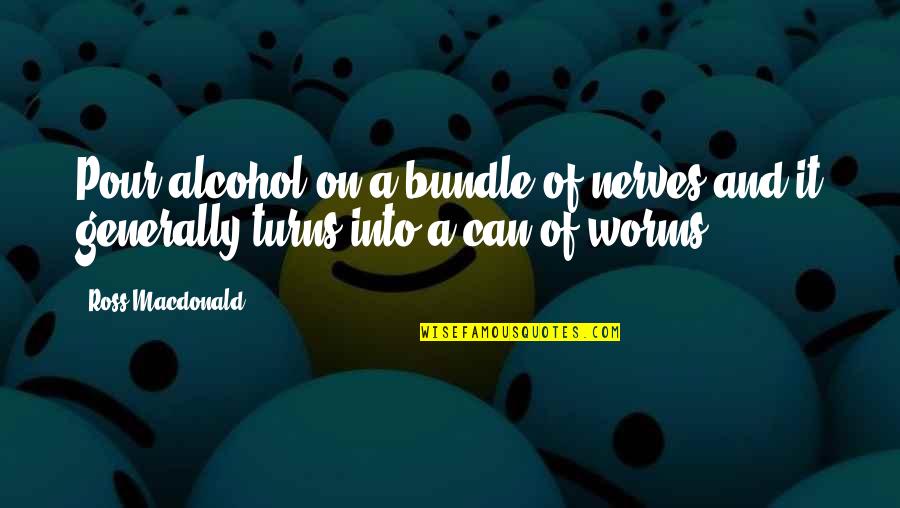 Pour alcohol on a bundle of nerves and it generally turns into a can of worms. —
Ross Macdonald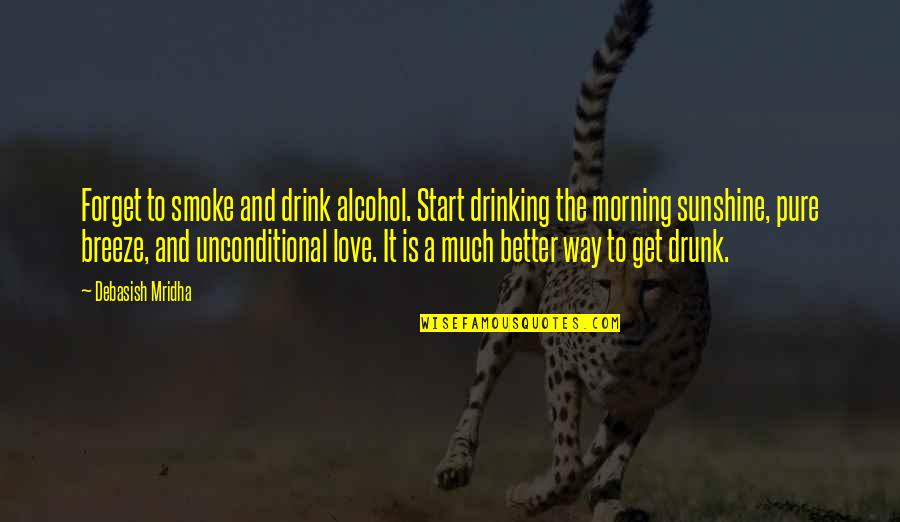 Forget to smoke and drink alcohol. Start drinking the morning sunshine, pure breeze, and unconditional love. It is a much better way to get drunk. —
Debasish Mridha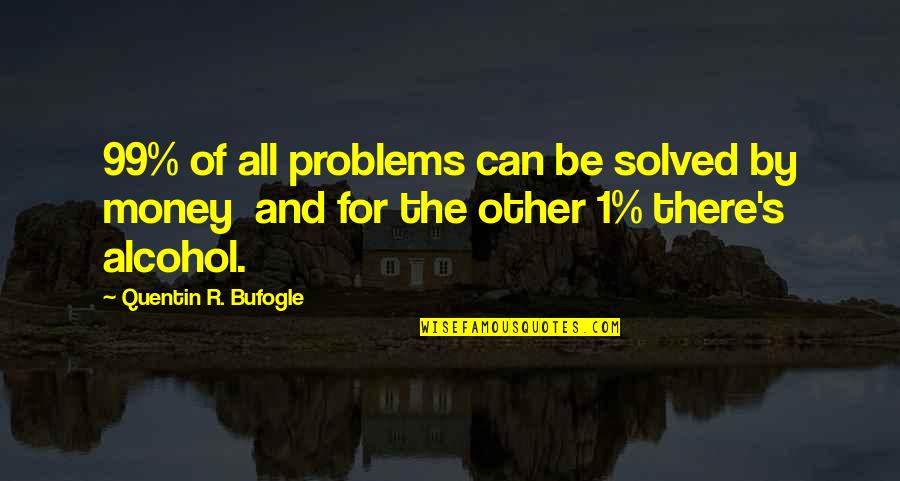 99% of all problems can be solved by money
and for the other 1% there's alcohol. —
Quentin R. Bufogle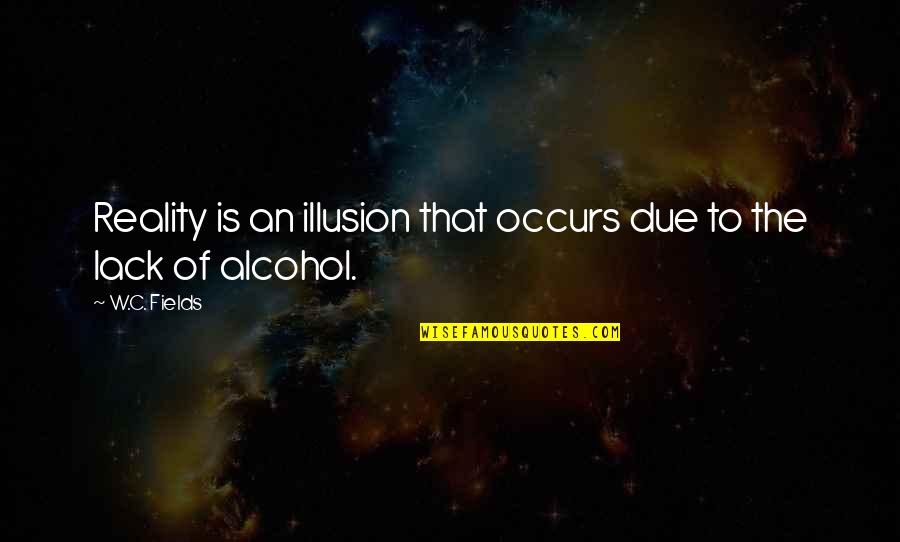 Reality is an illusion that occurs due to the lack of alcohol. —
W.C. Fields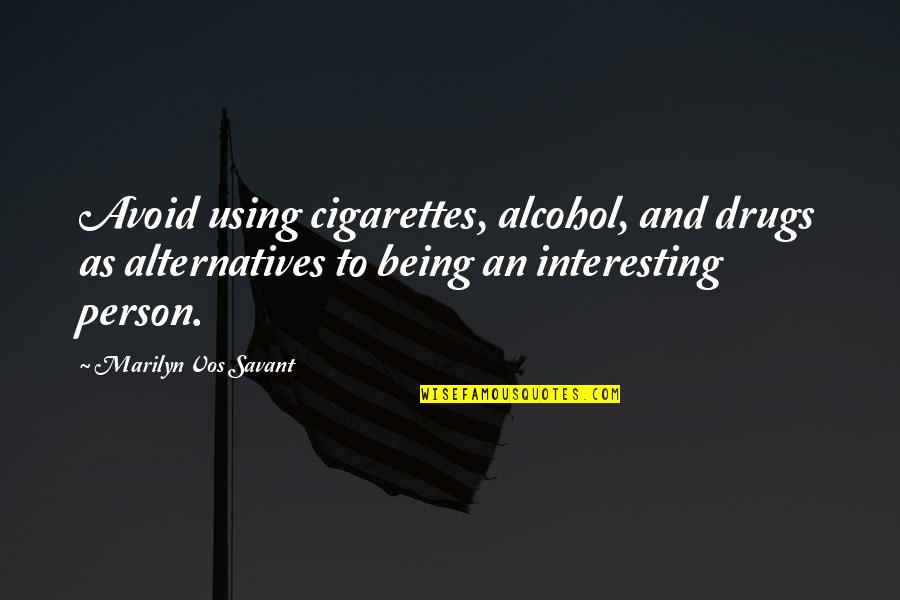 Avoid using cigarettes, alcohol, and drugs as alternatives to being an interesting person. —
Marilyn Vos Savant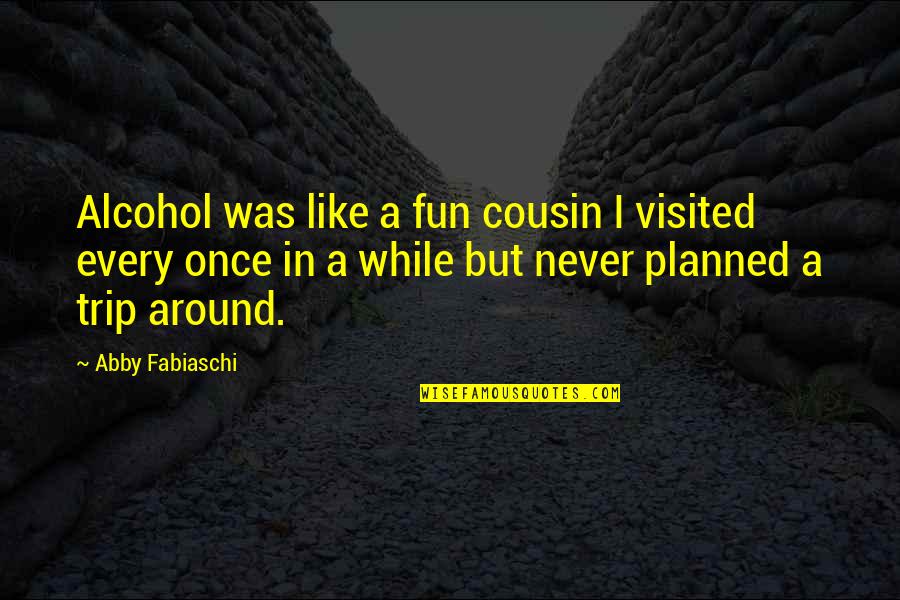 Alcohol was like a fun cousin I visited every once in a while but never planned a trip around. —
Abby Fabiaschi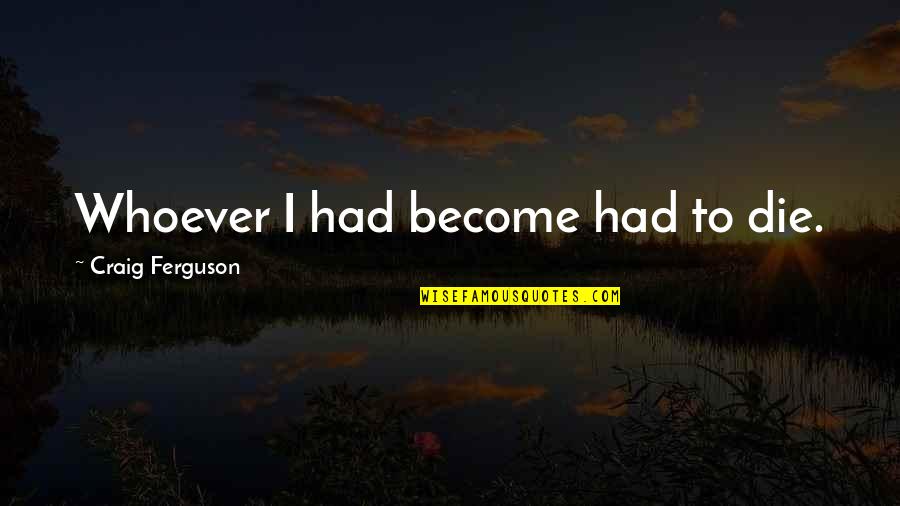 Whoever I had become had to die. —
Craig Ferguson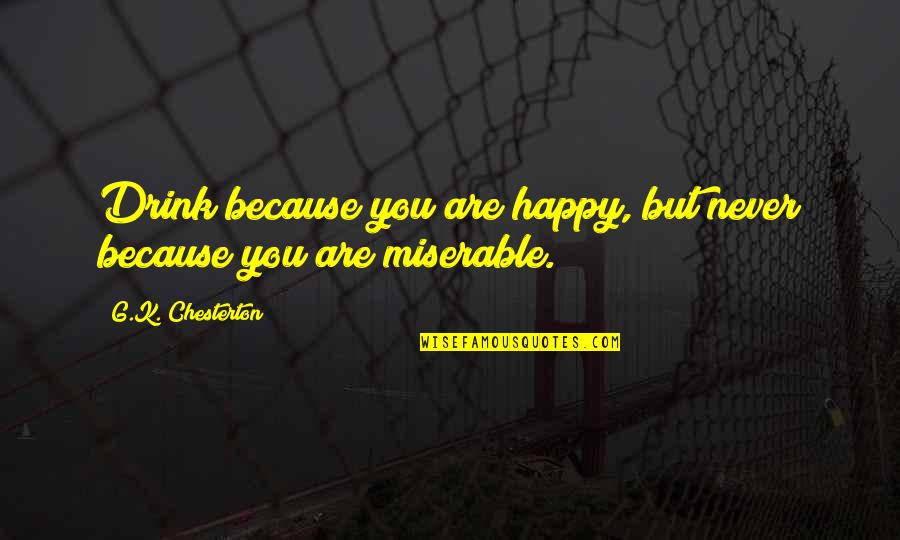 Drink because you are happy, but never because you are miserable. —
G.K. Chesterton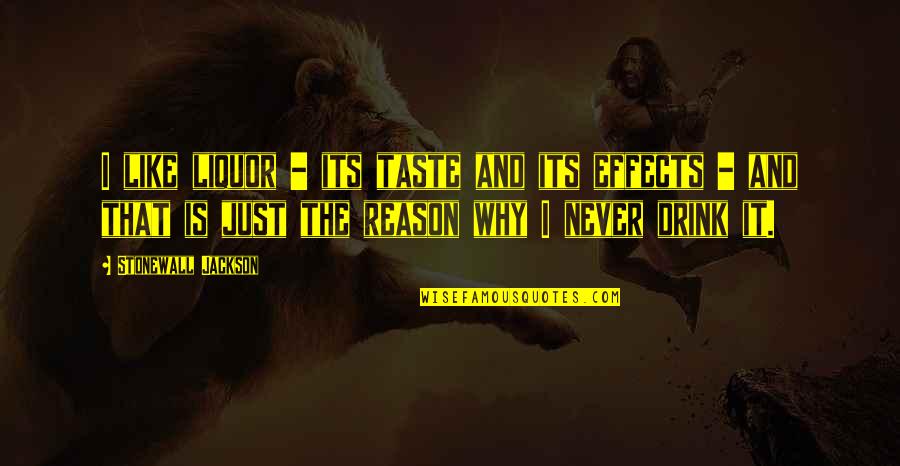 I like liquor - its taste and its effects - and that is just the reason why I never drink it. —
Stonewall Jackson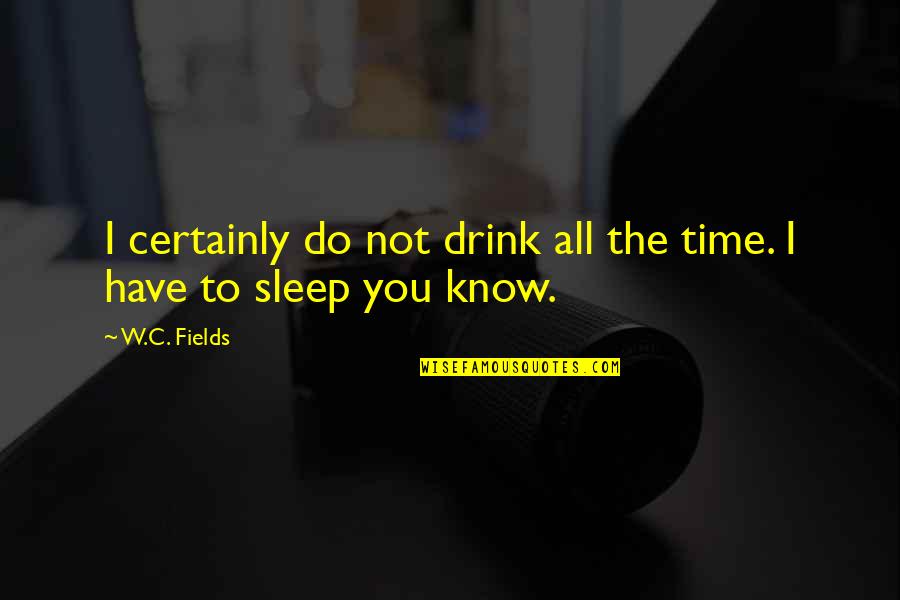 I certainly do not drink all the time. I have to sleep you know. —
W.C. Fields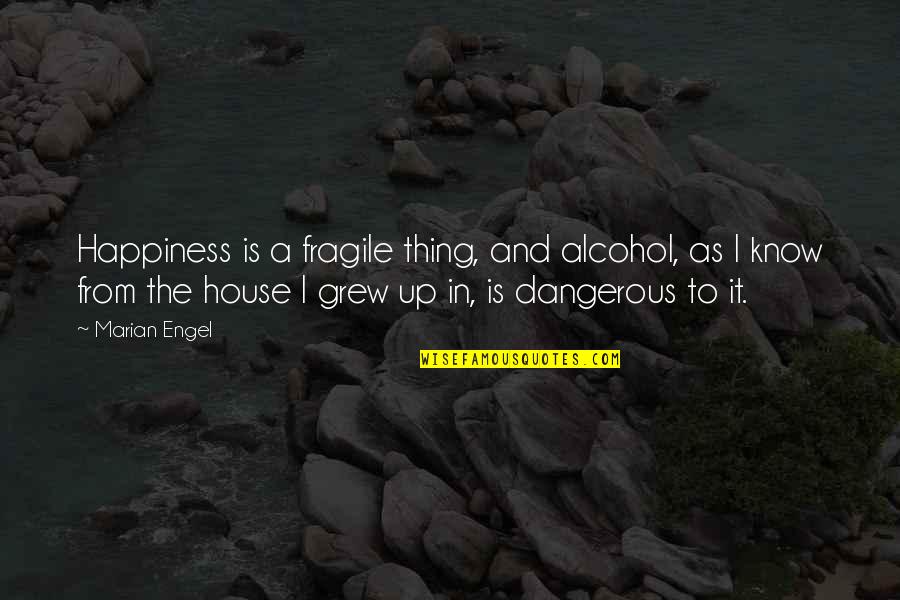 Happiness is a fragile thing, and alcohol, as I know from the house I grew up in, is dangerous to it. —
Marian Engel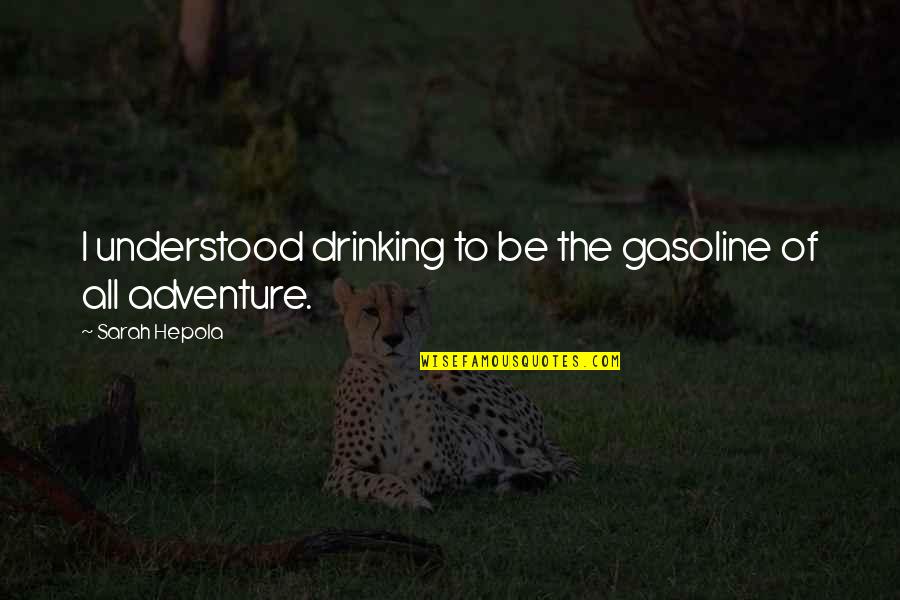 I understood drinking to be the gasoline of all adventure. —
Sarah Hepola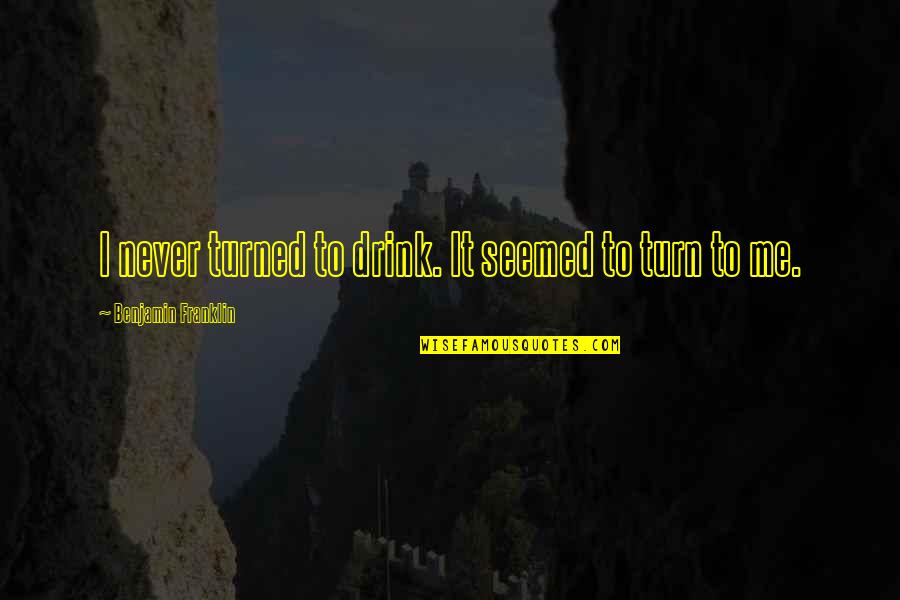 I never turned to drink. It seemed to turn to me. —
Benjamin Franklin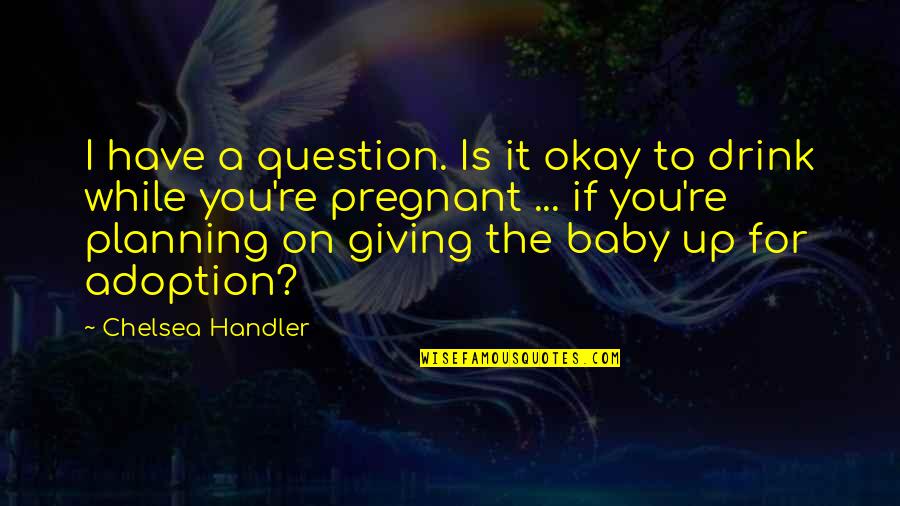 I have a question. Is it okay to drink while you're pregnant ... if you're planning on giving the baby up for adoption? —
Chelsea Handler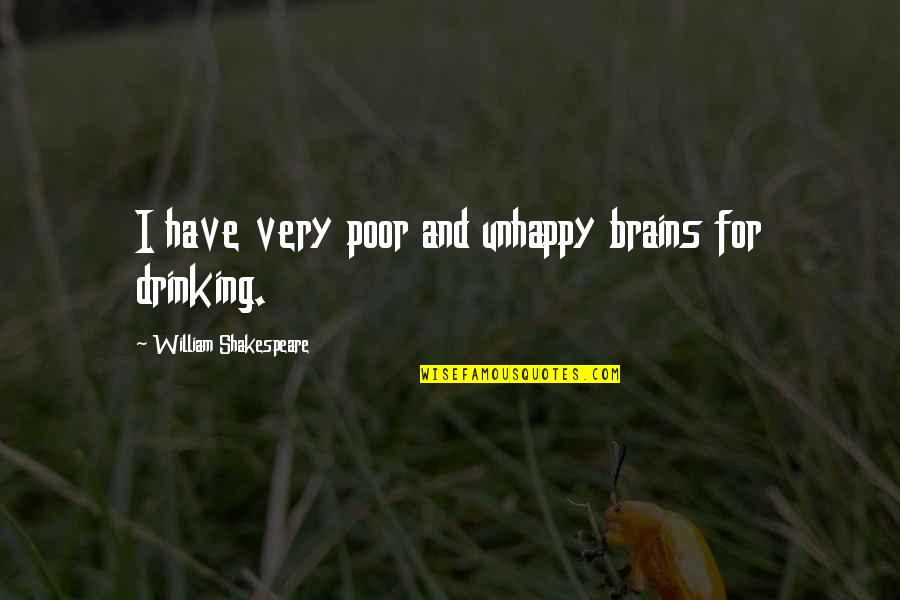 I have very poor and unhappy brains for drinking. —
William Shakespeare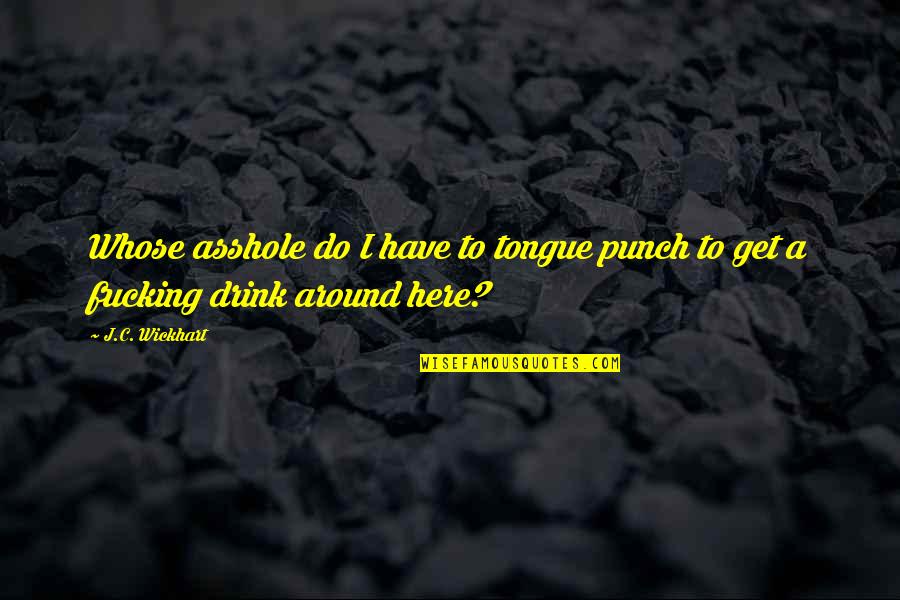 Whose asshole do I have to tongue punch to get a fucking drink around here? —
J.C. Wickhart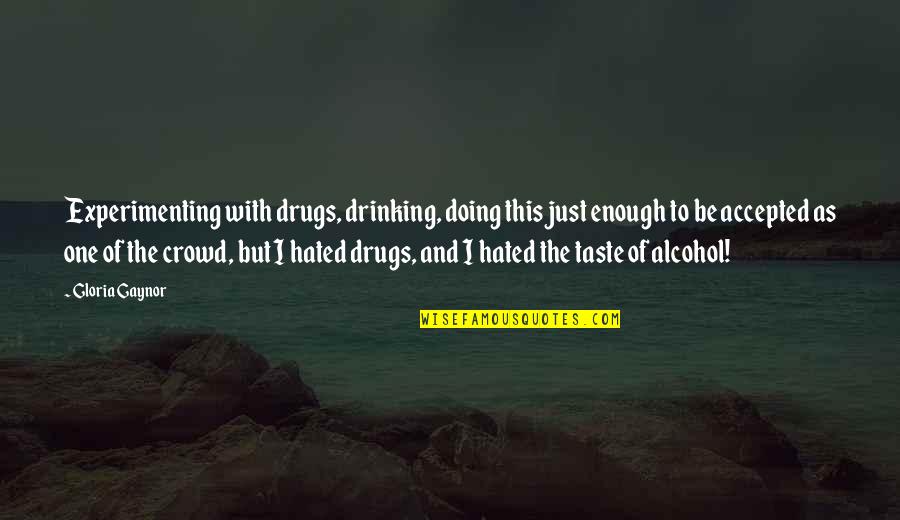 Experimenting with drugs, drinking, doing this just enough to be accepted as one of the crowd, but I hated drugs, and I hated the taste of alcohol! —
Gloria Gaynor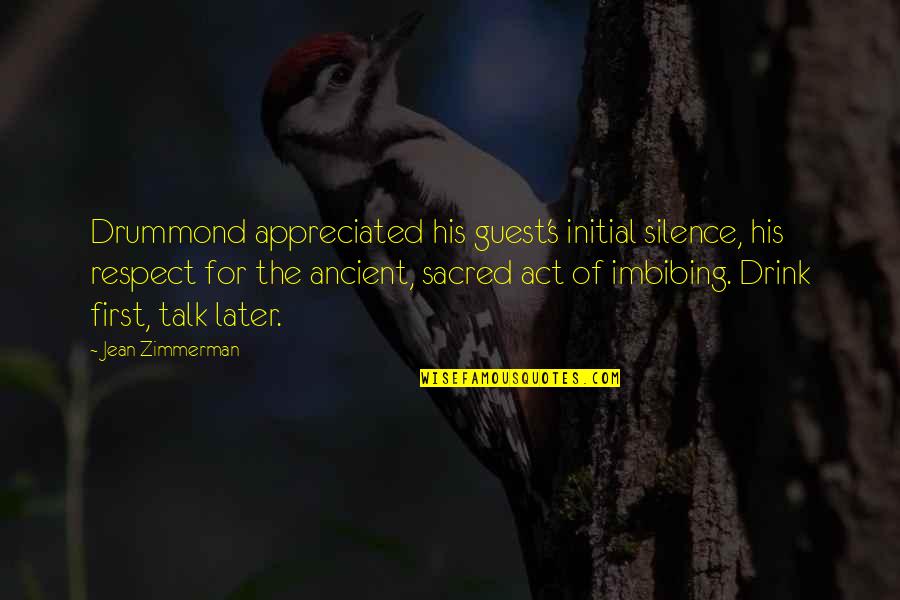 Drummond appreciated his guest's initial silence, his respect for the ancient, sacred act of imbibing. Drink first, talk later. —
Jean Zimmerman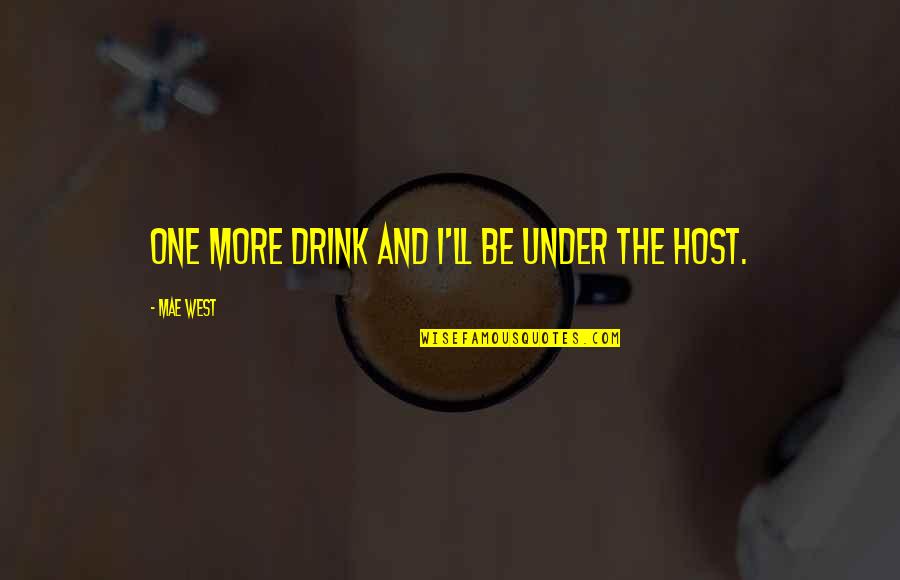 One more drink and I'll be under the host. —
Mae West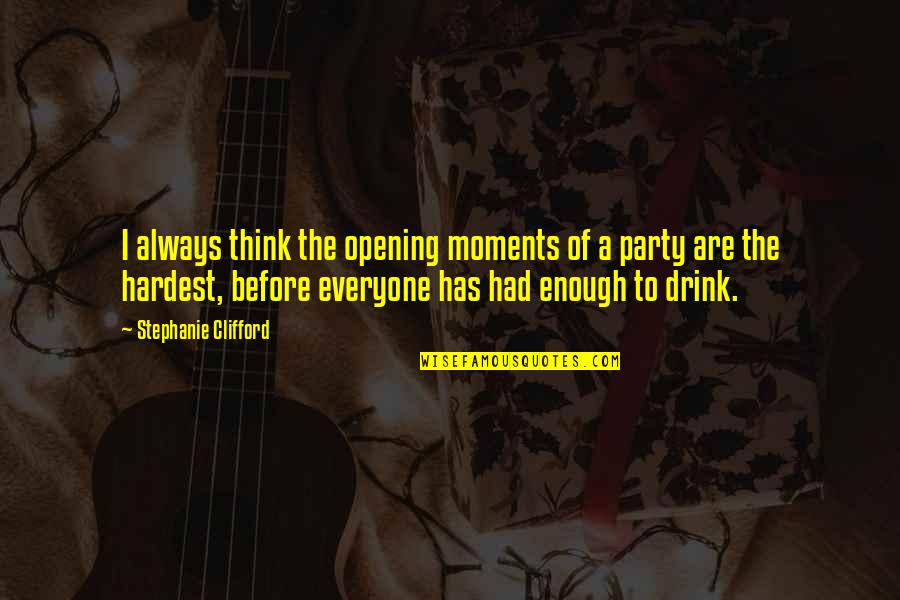 I always think the opening moments of a party are the hardest, before everyone has had enough to drink. —
Stephanie Clifford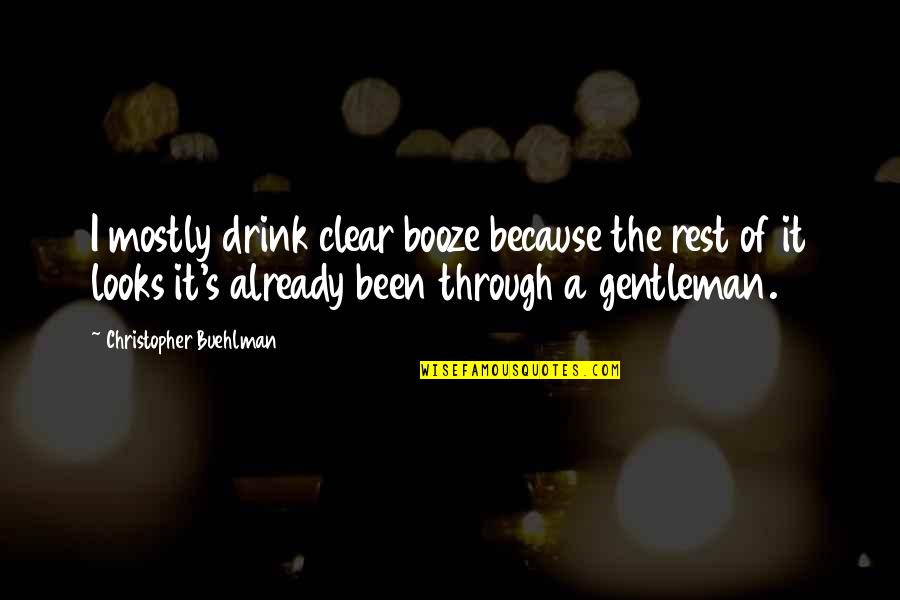 I mostly drink clear booze because the rest of it looks it's already been through a gentleman. —
Christopher Buehlman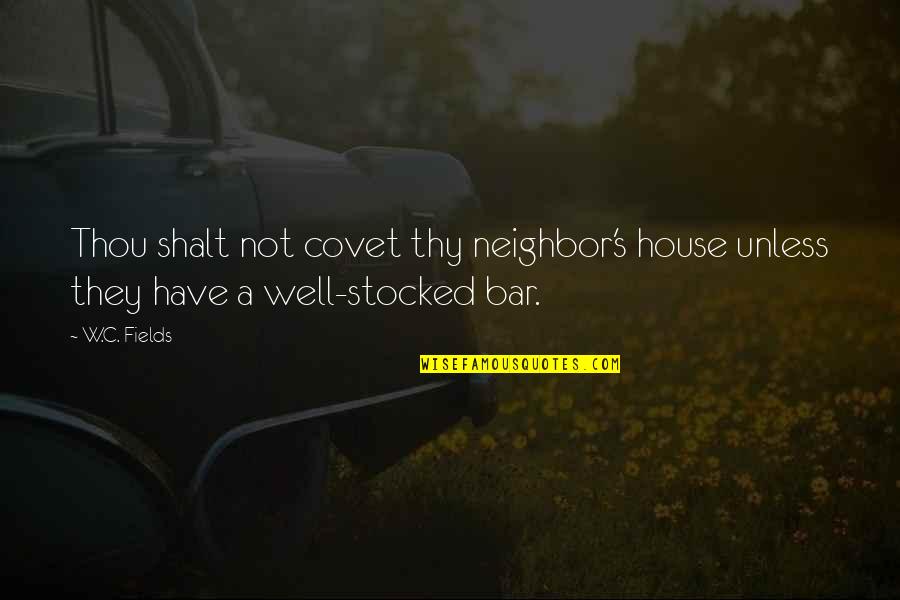 Thou shalt not covet thy neighbor's house unless they have a well-stocked bar. —
W.C. Fields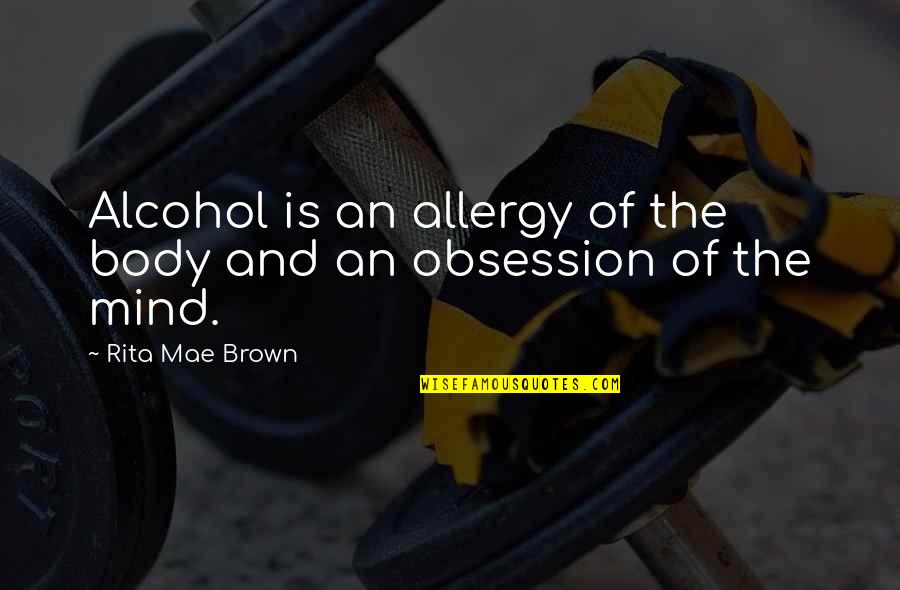 Alcohol is an allergy of the body and an obsession of the mind. —
Rita Mae Brown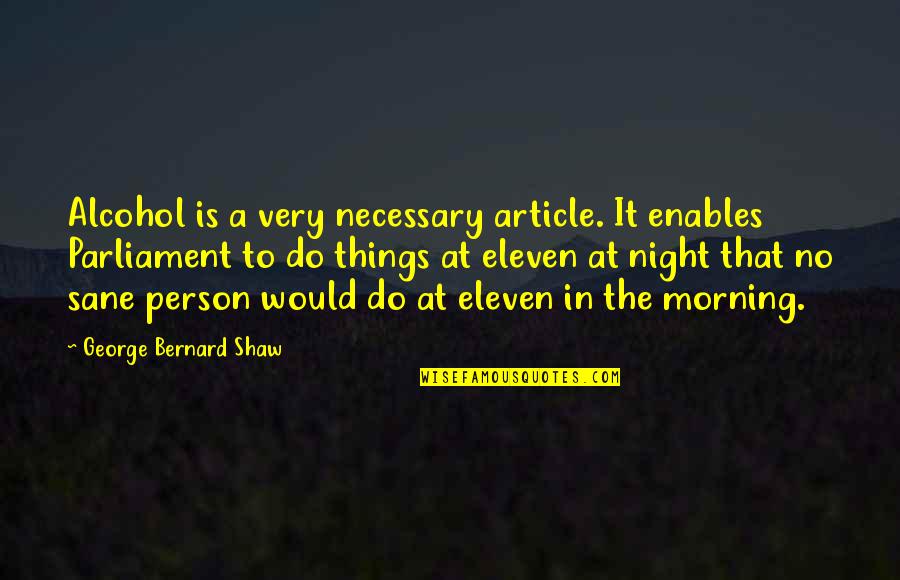 Alcohol is a very necessary article. It enables Parliament to do things at eleven at night that no sane person would do at eleven in the morning. —
George Bernard Shaw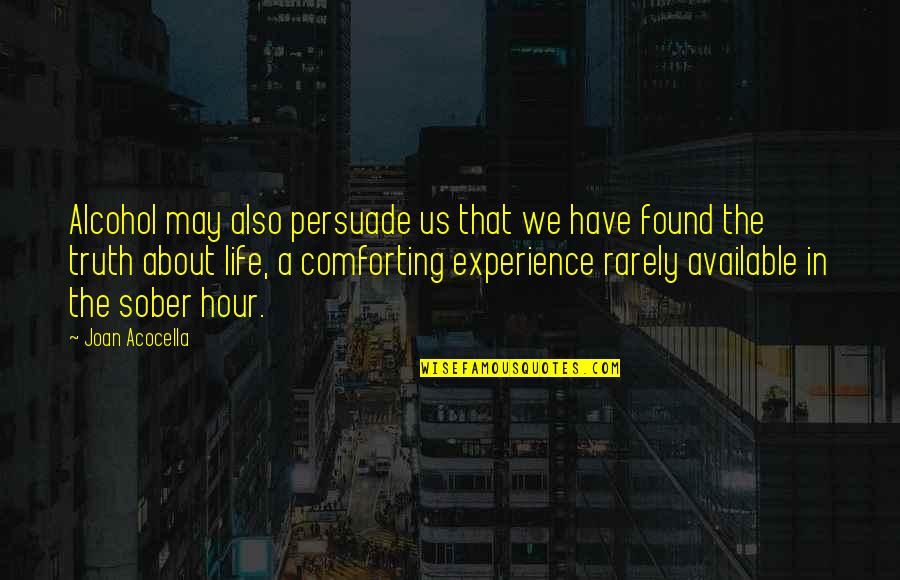 Alcohol may also persuade us that we have found the truth about life, a comforting experience rarely available in the sober hour. —
Joan Acocella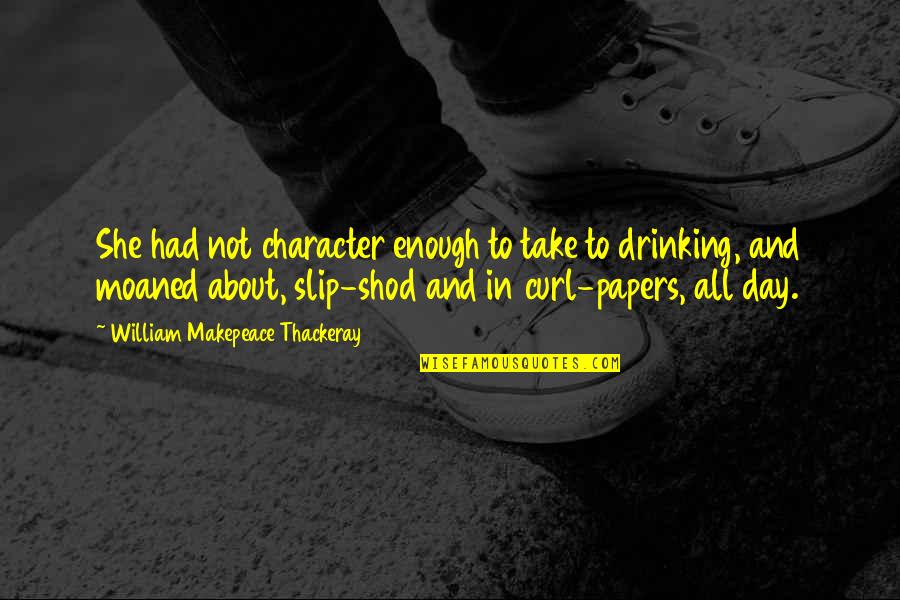 She had not character enough to take to drinking, and moaned about, slip-shod and in curl-papers, all day. —
William Makepeace Thackeray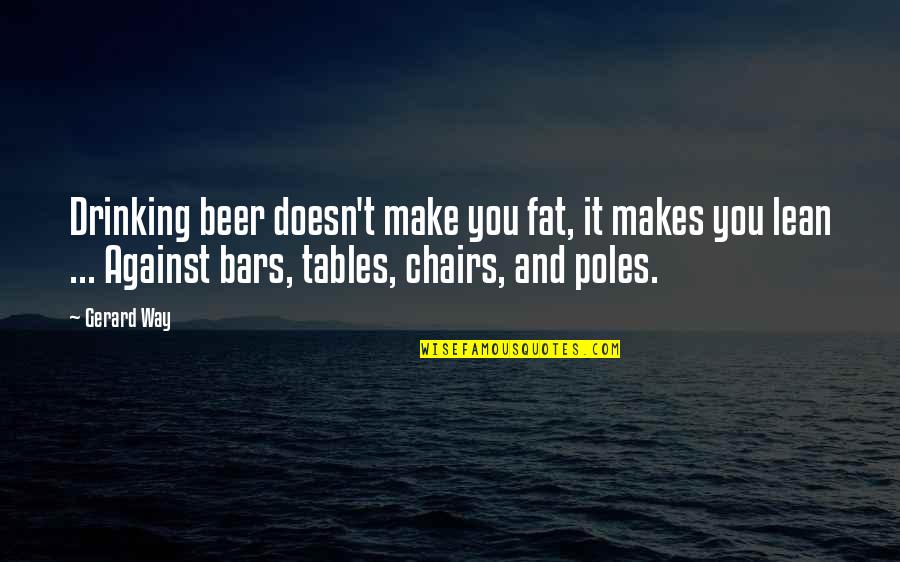 Drinking beer doesn't make you fat, it makes you lean ... Against bars, tables, chairs, and poles. —
Gerard Way
It's been about a week without alcohol of any kind. I'm enjoying my new, clean-living lifestyle. —
Anthony Bourdain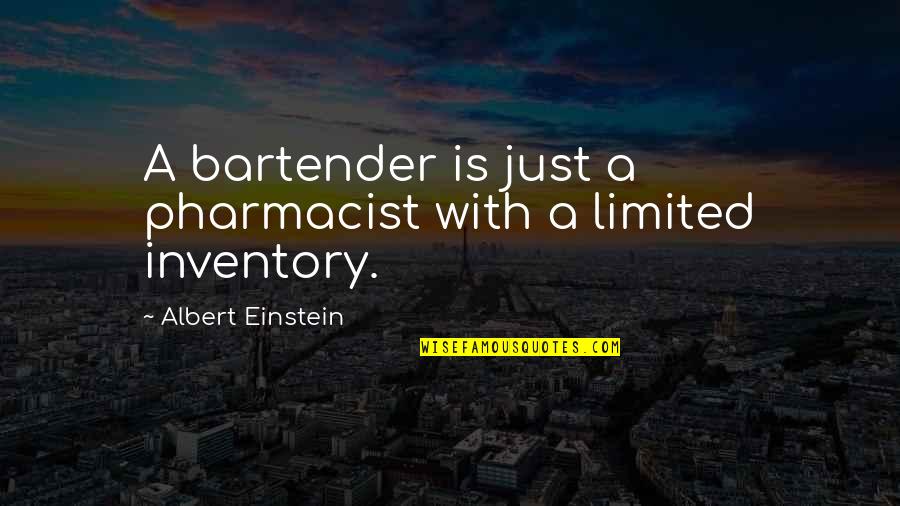 A bartender is just a pharmacist with a limited inventory. —
Albert Einstein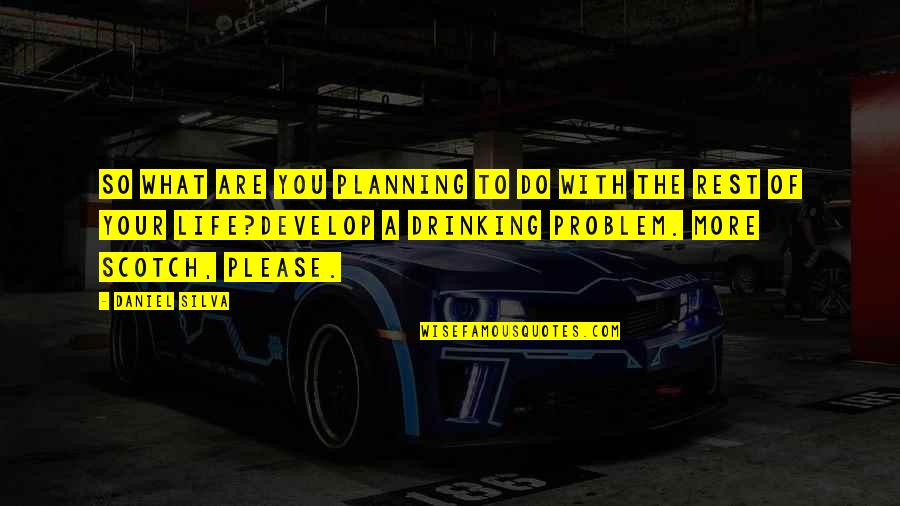 So what are you planning to do with the rest of your life?
Develop a drinking problem. More Scotch, please. —
Daniel Silva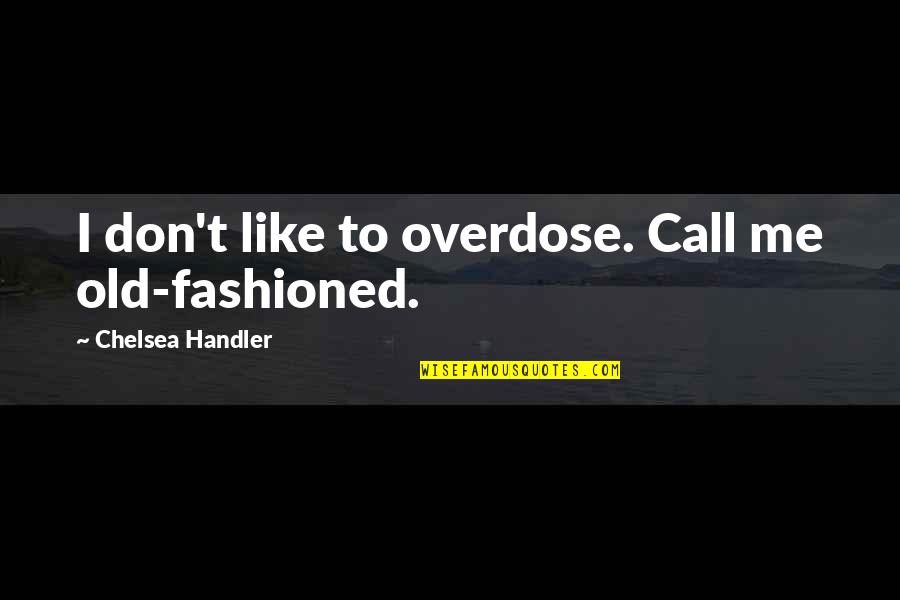 I don't like to overdose. Call me old-fashioned. —
Chelsea Handler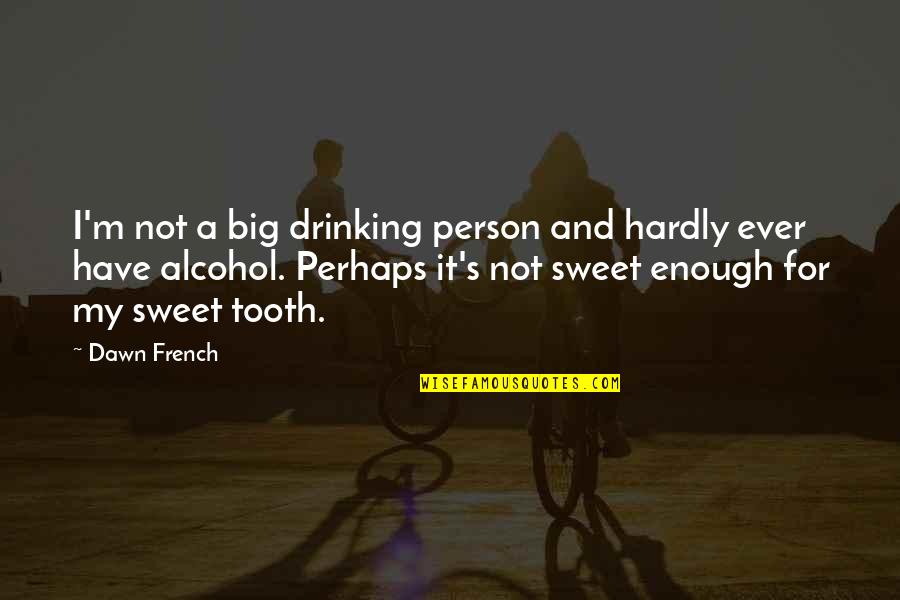 I'm not a big drinking person and hardly ever have alcohol. Perhaps it's not sweet enough for my sweet tooth. —
Dawn French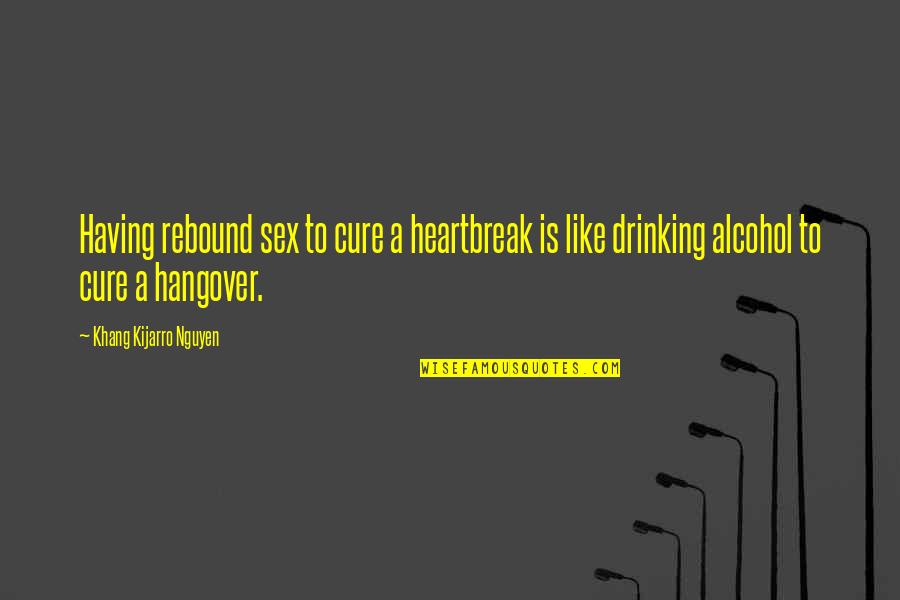 Having rebound sex to cure a heartbreak is like drinking alcohol to cure a hangover. —
Khang Kijarro Nguyen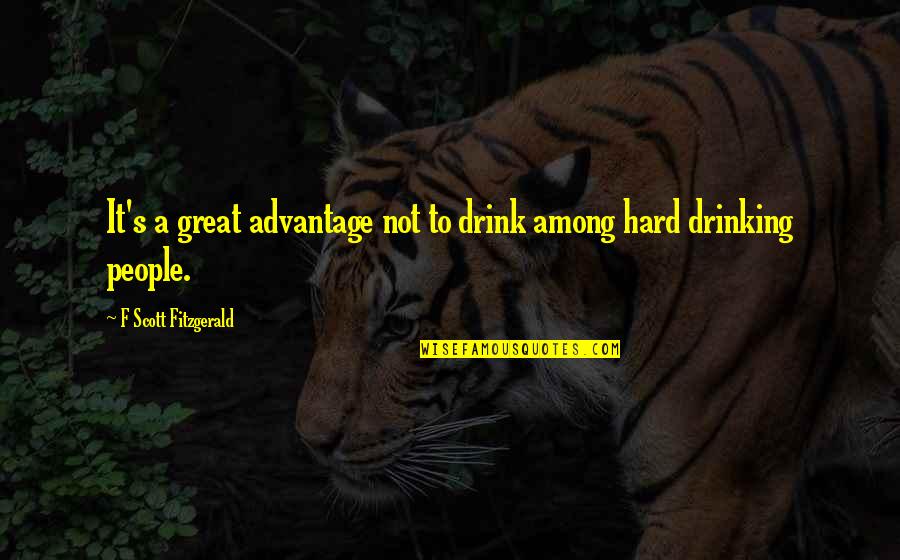 It's a great advantage not to drink among hard drinking people. —
F Scott Fitzgerald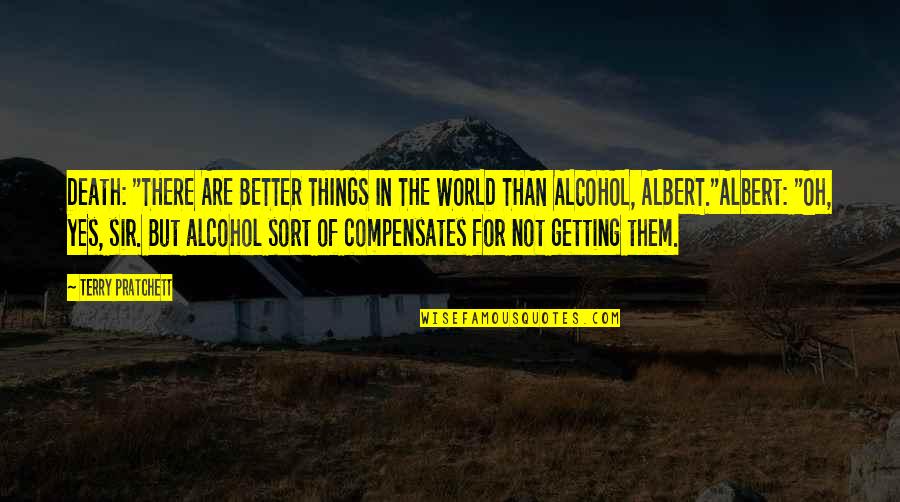 Death: "THERE ARE BETTER THINGS IN THE WORLD THAN ALCOHOL, ALBERT."
Albert: "Oh, yes, sir. But alcohol sort of compensates for not getting them. —
Terry Pratchett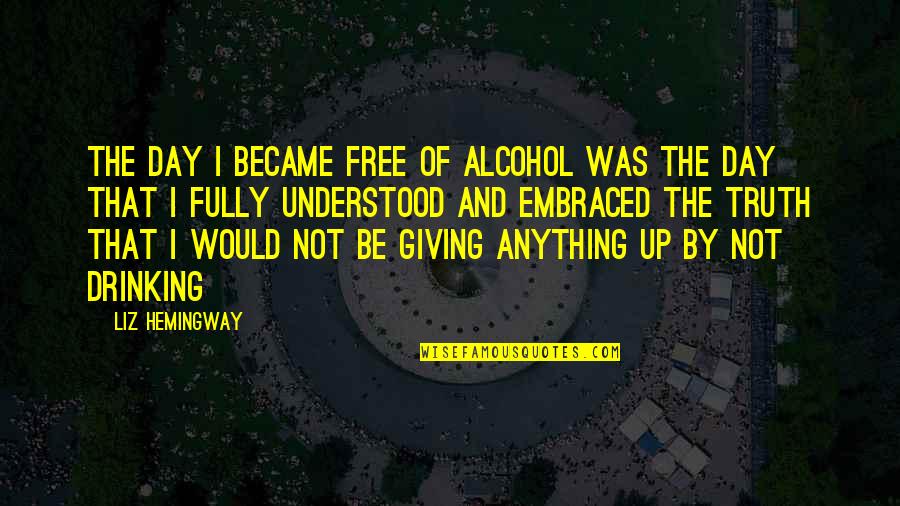 The day I became free of alcohol was the day that I fully understood and embraced the truth that I would not be giving anything up by not drinking —
Liz Hemingway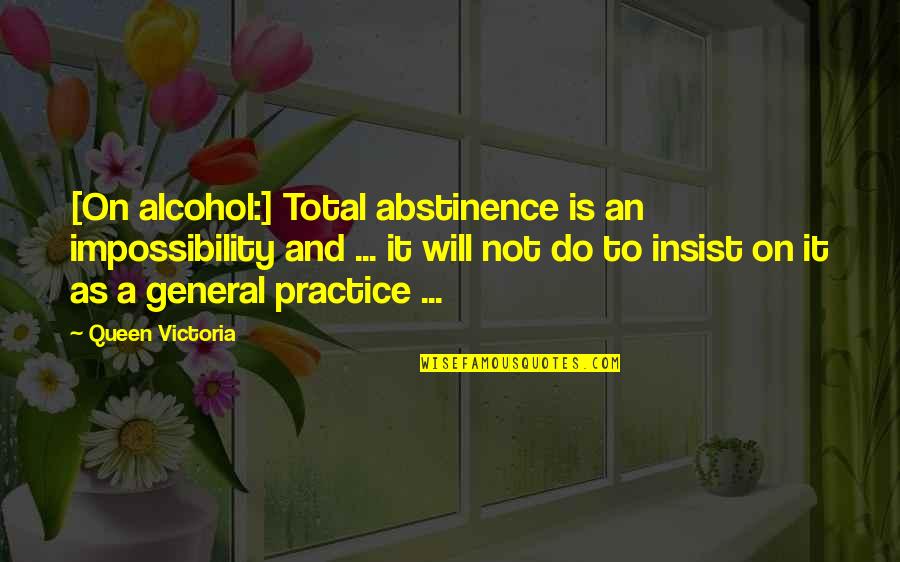 [On alcohol:] Total abstinence is an impossibility and ... it will not do to insist on it as a general practice ... —
Queen Victoria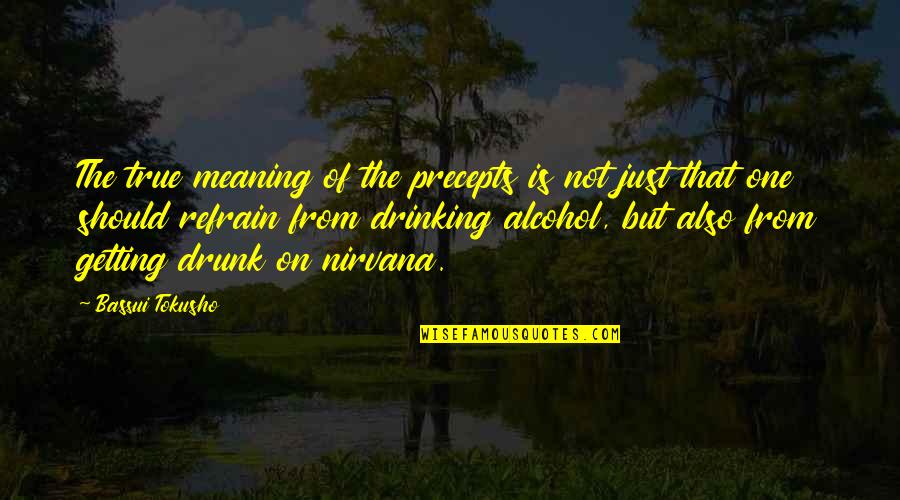 The true meaning of the precepts is not just that one should refrain from drinking alcohol, but also from getting drunk on nirvana. —
Bassui Tokusho