Scott Ian Quotes
Top 22 wise famous quotes and sayings by Scott Ian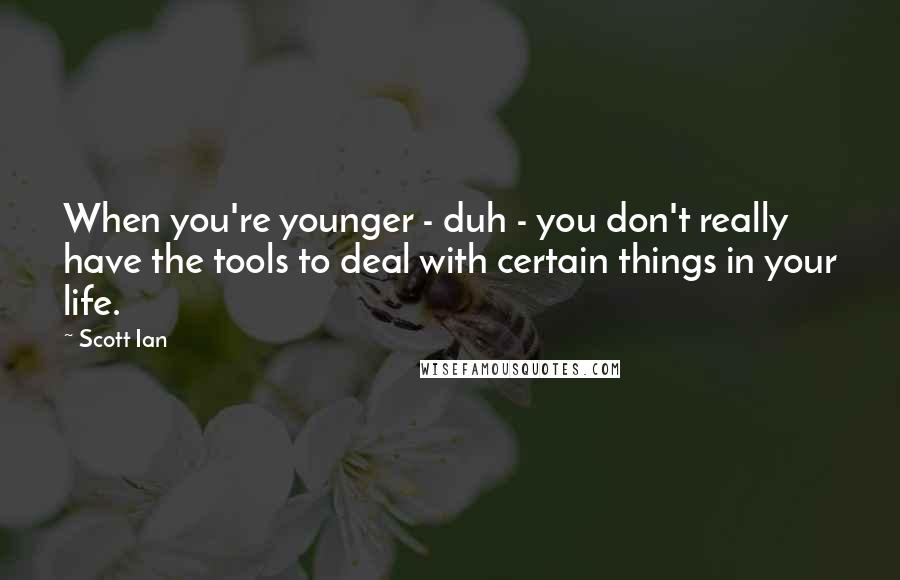 When you're younger - duh - you don't really have the tools to deal with certain things in your life.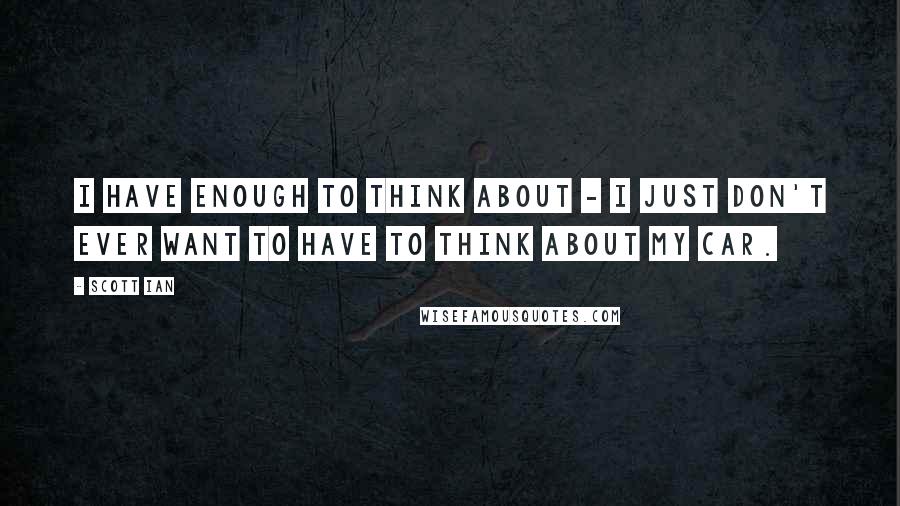 I have enough to think about - I just don't ever want to have to think about my car.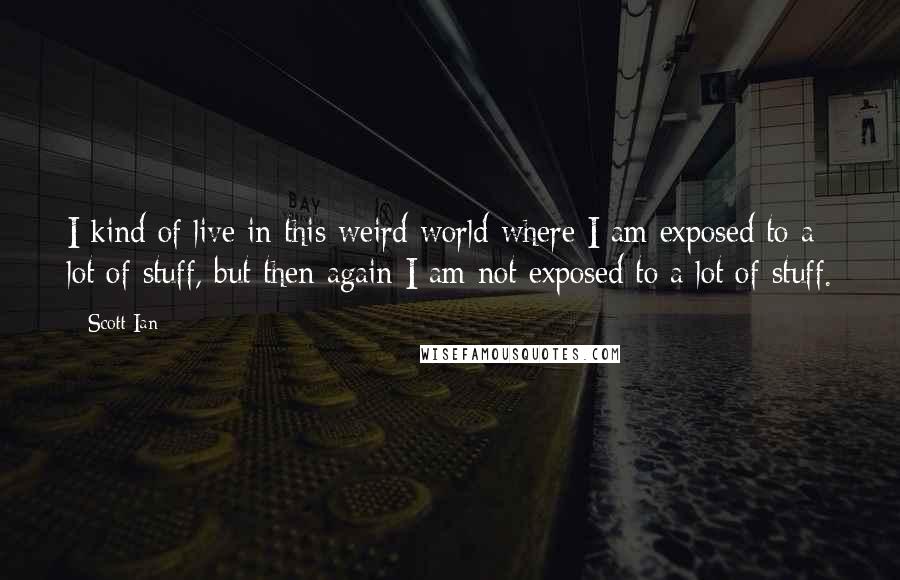 I kind of live in this weird world where I am exposed to a lot of stuff, but then again I am not exposed to a lot of stuff.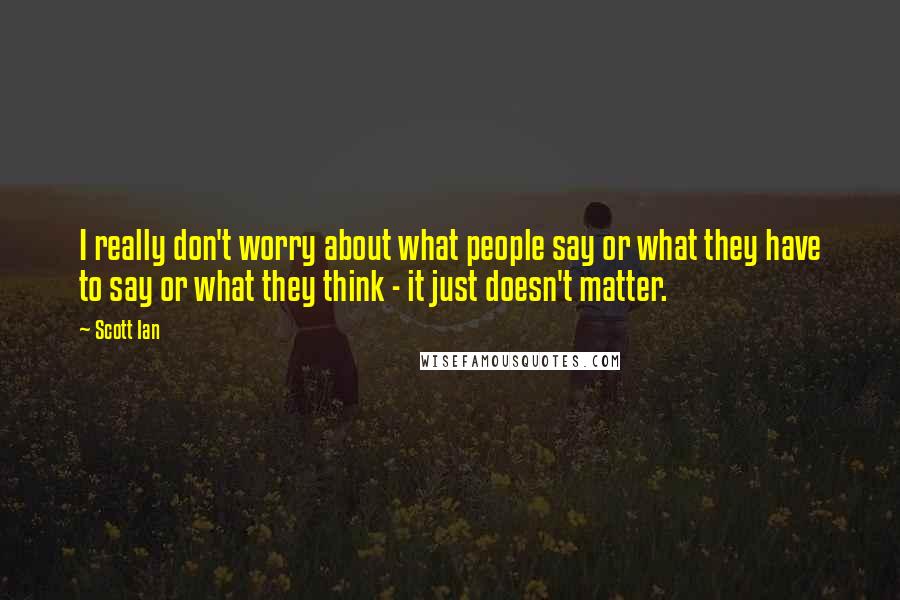 I really don't worry about what people say or what they have to say or what they think - it just doesn't matter.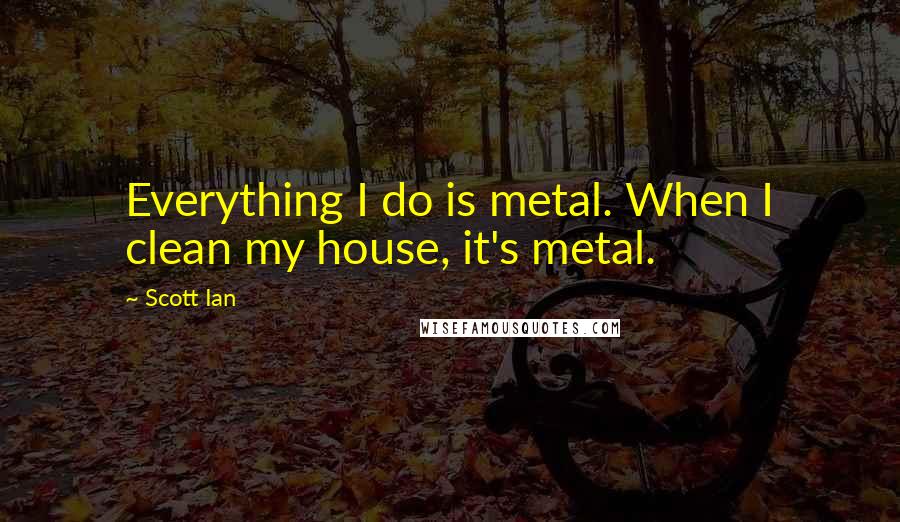 Everything I do is metal. When I clean my house, it's metal.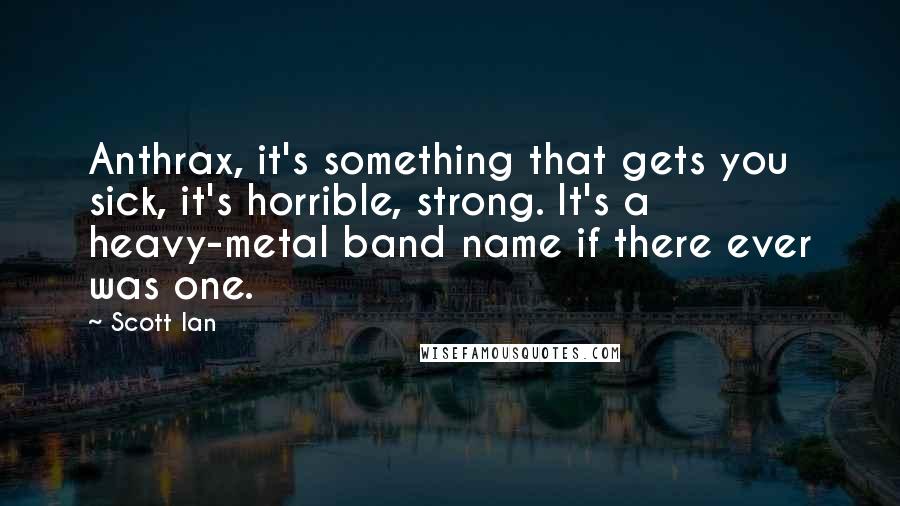 Anthrax, it's something that gets you sick, it's horrible, strong. It's a heavy-metal band name if there ever was one.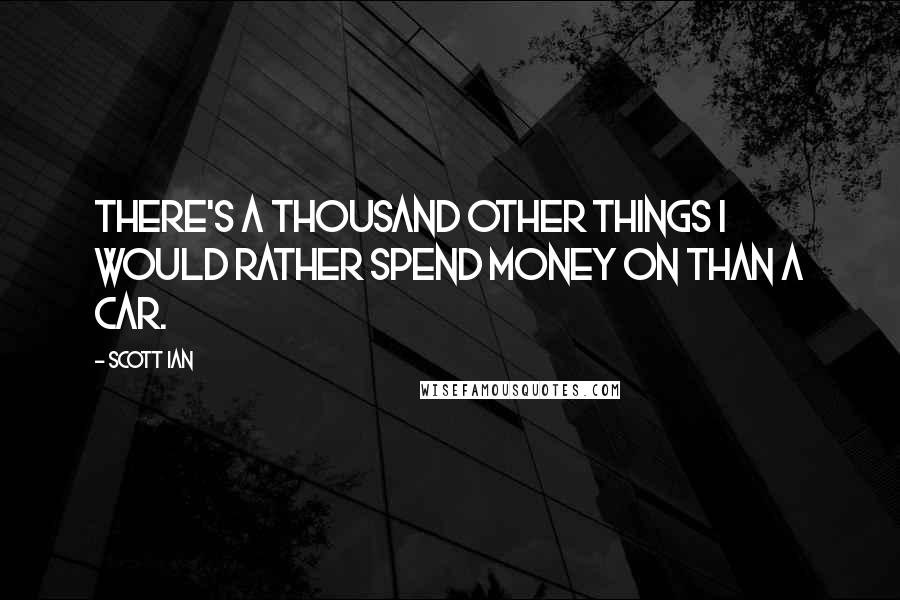 There's a thousand other things I would rather spend money on than a car.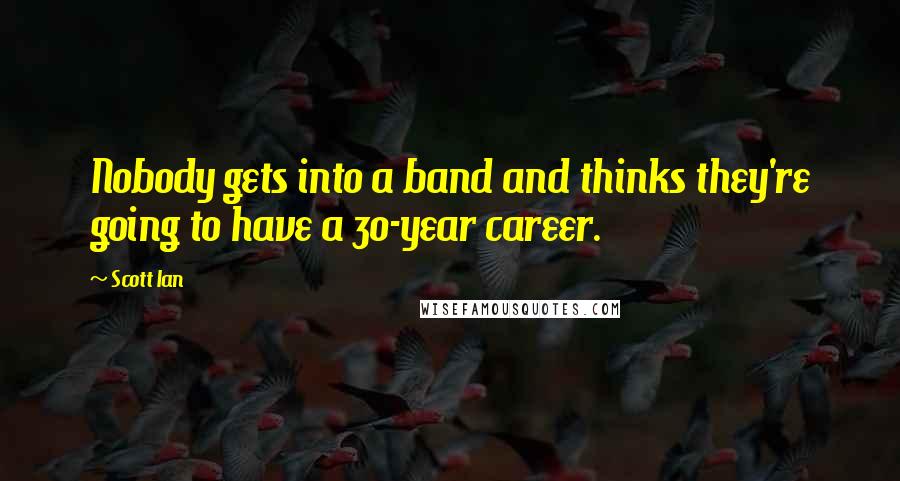 Nobody gets into a band and thinks they're going to have a 30-year career.
Frank Zappa ... was Beethoven for insane rock guys.
I could care less about sitting around and practicing the guitar for hours a day and trying to be the best guitar player on the planet.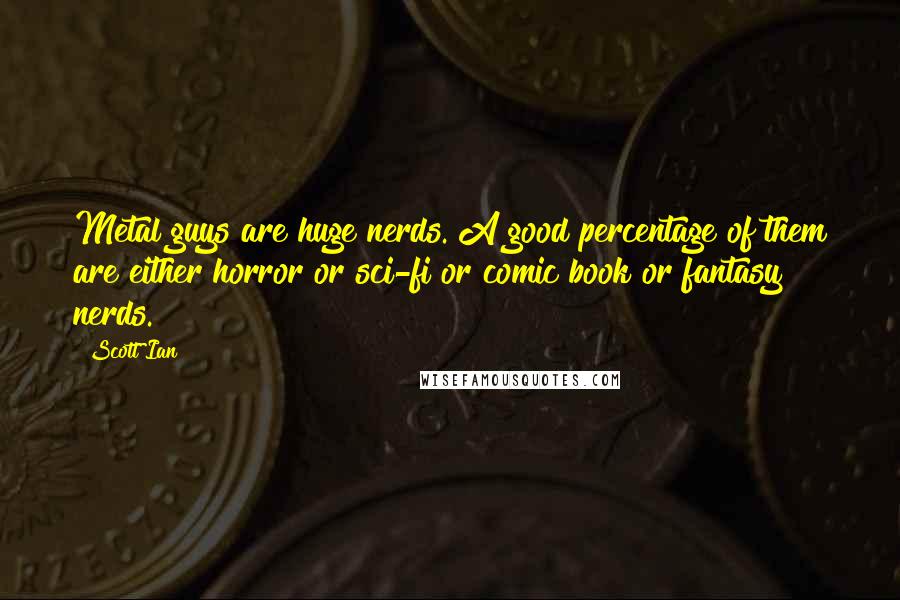 Metal guys are huge nerds. A good percentage of them are either horror or sci-fi or comic book or fantasy nerds.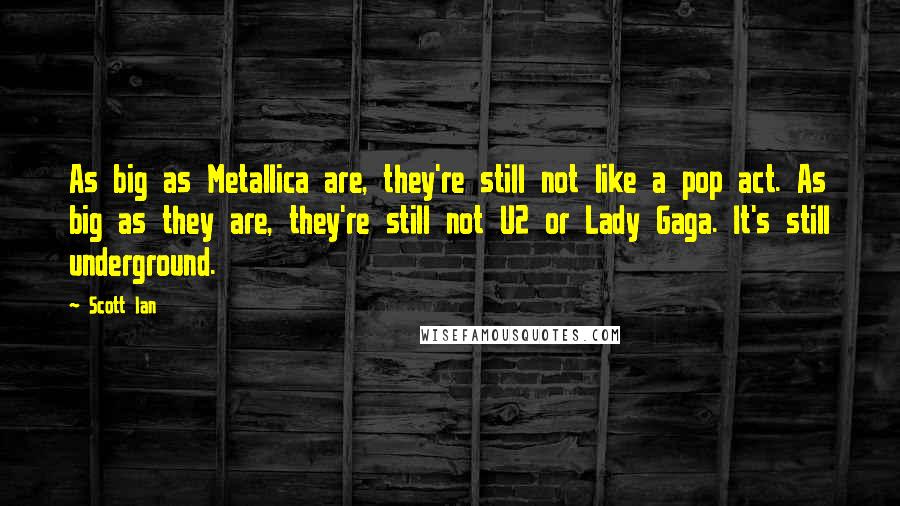 As big as Metallica are, they're still not like a pop act. As big as they are, they're still not U2 or Lady Gaga. It's still underground.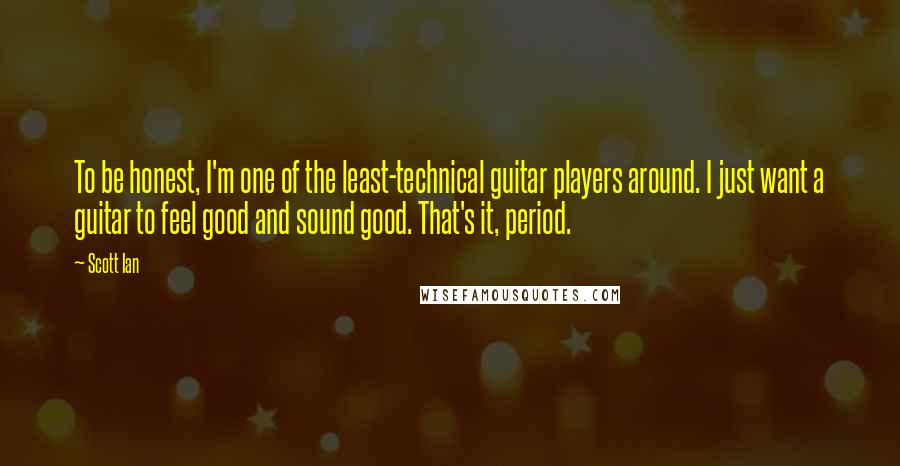 To be honest, I'm one of the least-technical guitar players around. I just want a guitar to feel good and sound good. That's it, period.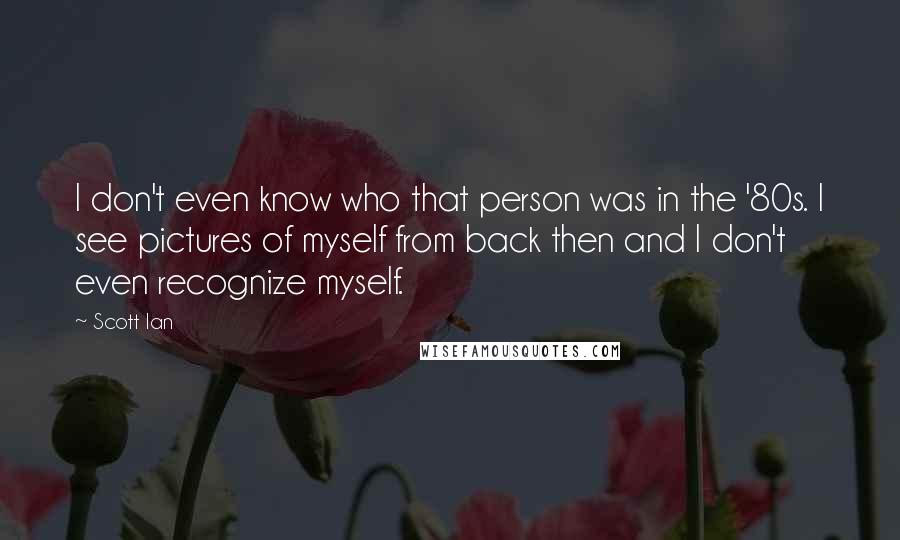 I don't even know who that person was in the '80s. I see pictures of myself from back then and I don't even recognize myself.
I will absolutely say that Johnny Ramone was a huge influence on me. I'm a giant Ramones fan.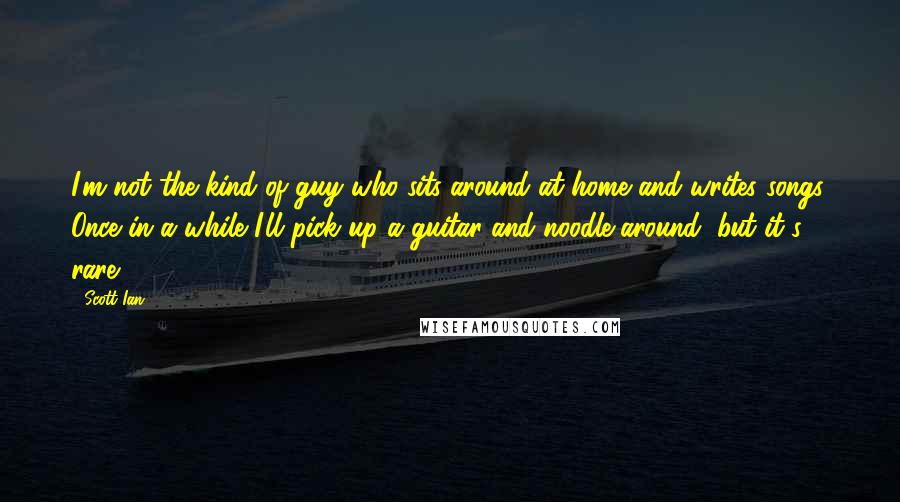 I'm not the kind of guy who sits around at home and writes songs. Once in a while I'll pick up a guitar and noodle around, but it's rare.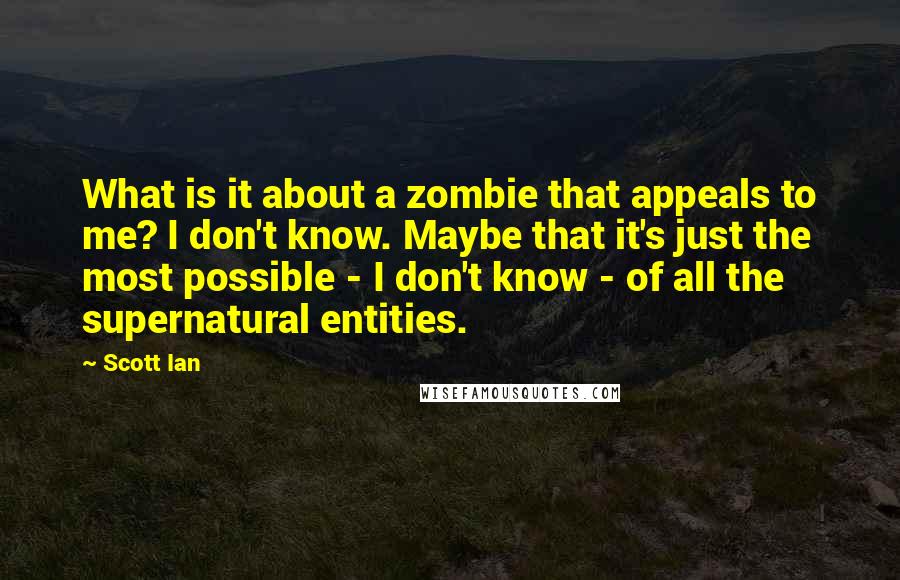 What is it about a zombie that appeals to me? I don't know. Maybe that it's just the most possible - I don't know - of all the supernatural entities.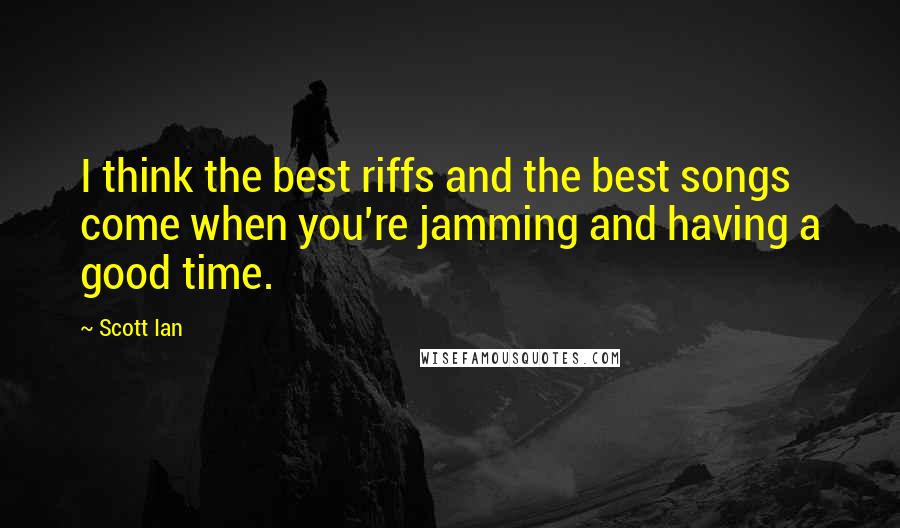 I think the best riffs and the best songs come when you're jamming and having a good time.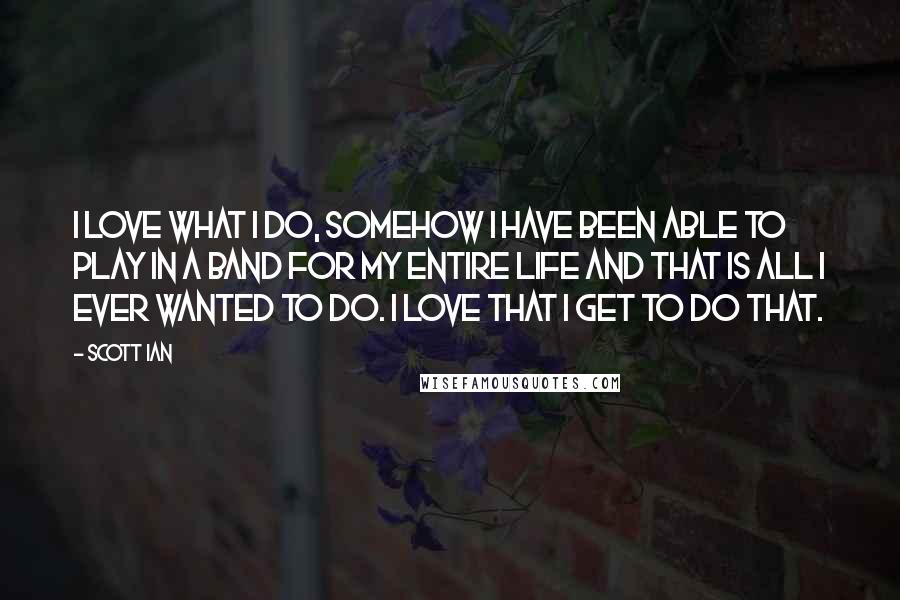 I love what I do, somehow I have been able to play in a band for my entire life and that is all I ever wanted to do. I love that I get to do that.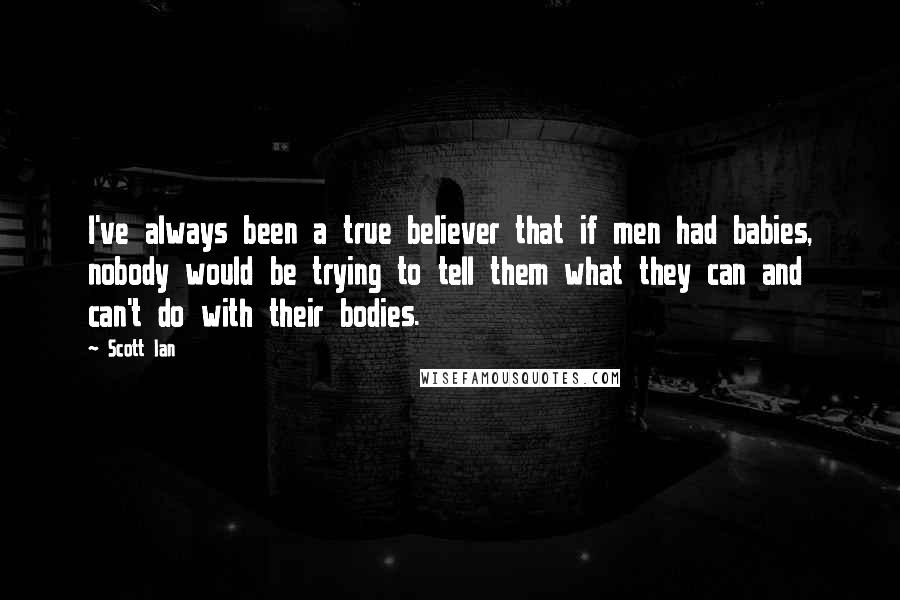 I've always been a true believer that if men had babies, nobody would be trying to tell them what they can and can't do with their bodies.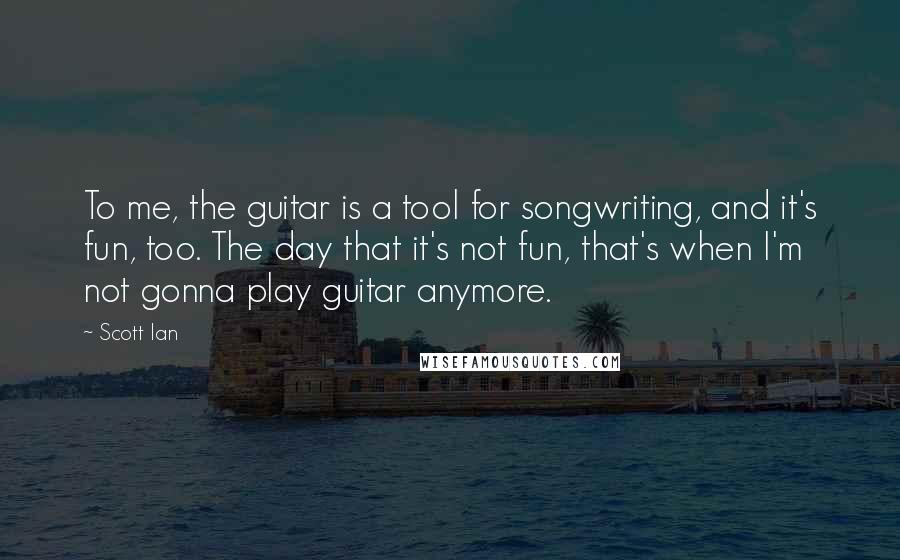 To me, the guitar is a tool for songwriting, and it's fun, too. The day that it's not fun, that's when I'm not gonna play guitar anymore.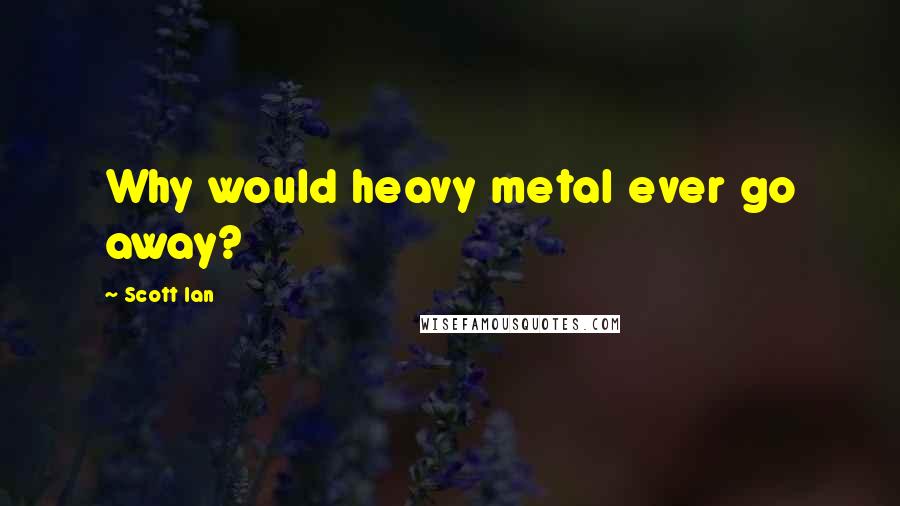 Why would heavy metal ever go away?