No Peace Of Mind Quotes
Collection of top 66 famous quotes about No Peace Of Mind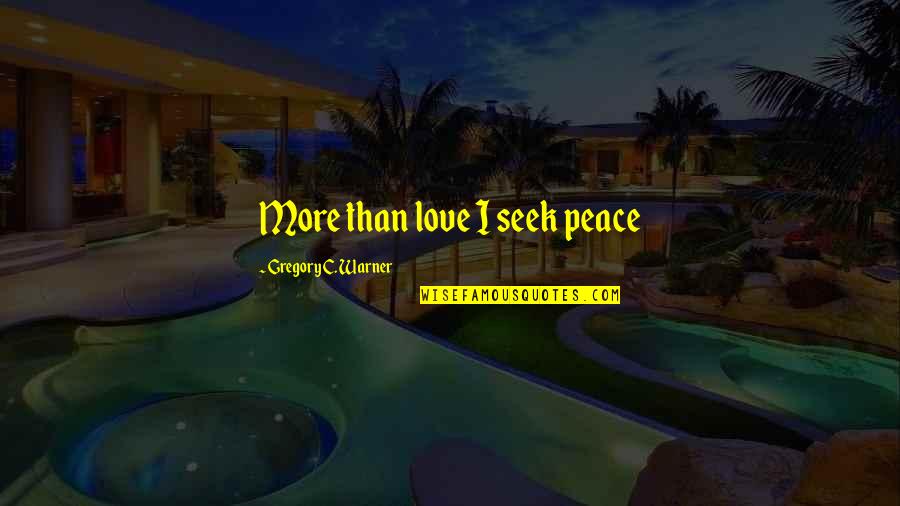 More than love I seek peace
—
Gregory C. Warner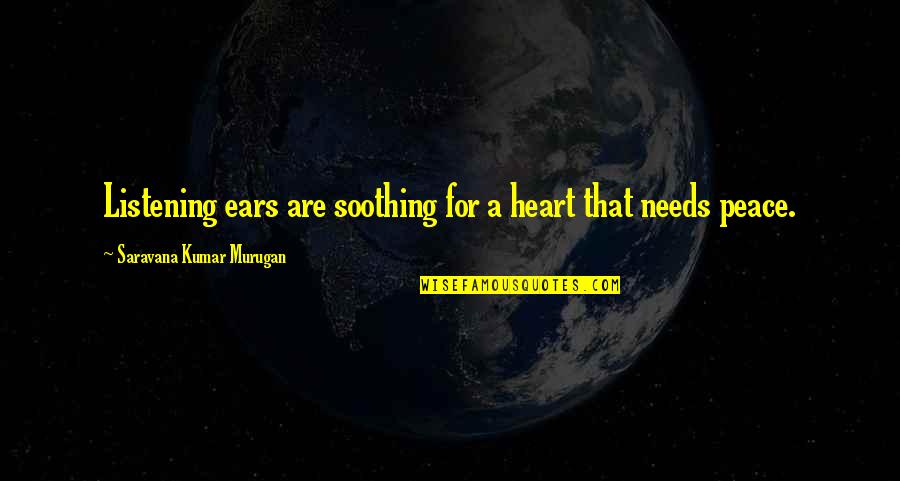 Listening ears are soothing for a heart that needs peace.
—
Saravana Kumar Murugan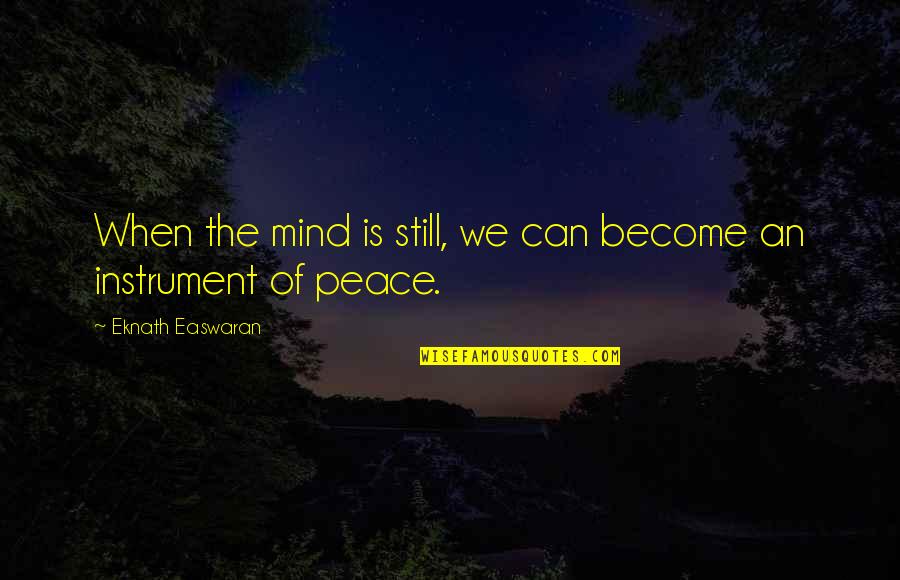 When the mind is still, we can become an instrument of peace.
—
Eknath Easwaran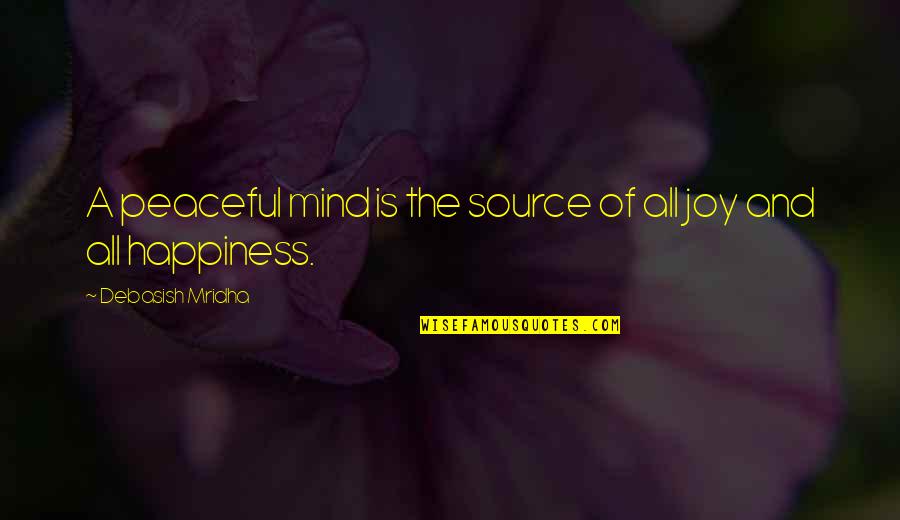 A peaceful mind is the source of all joy and all happiness.
—
Debasish Mridha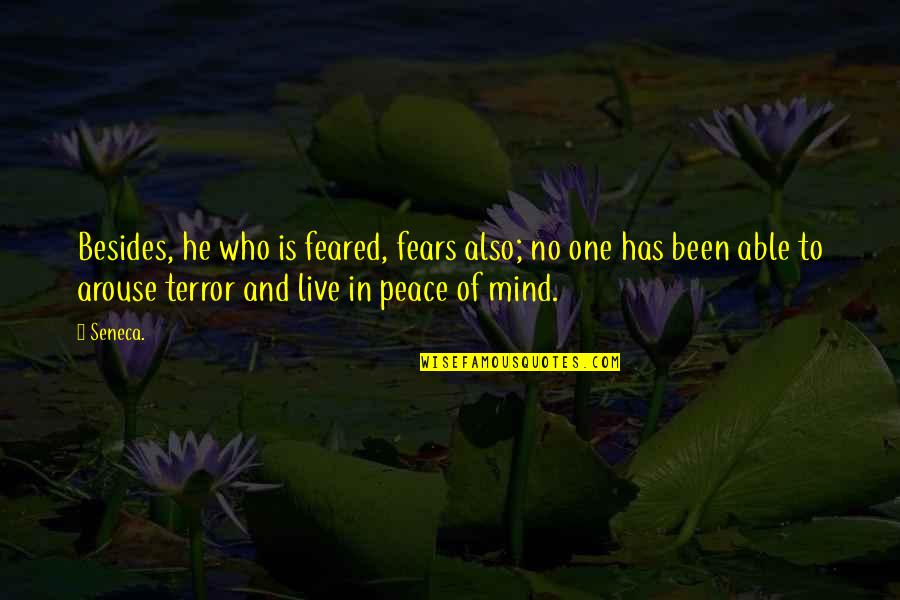 Besides, he who is feared, fears also; no one has been able to arouse terror and live in peace of mind.
—
Seneca.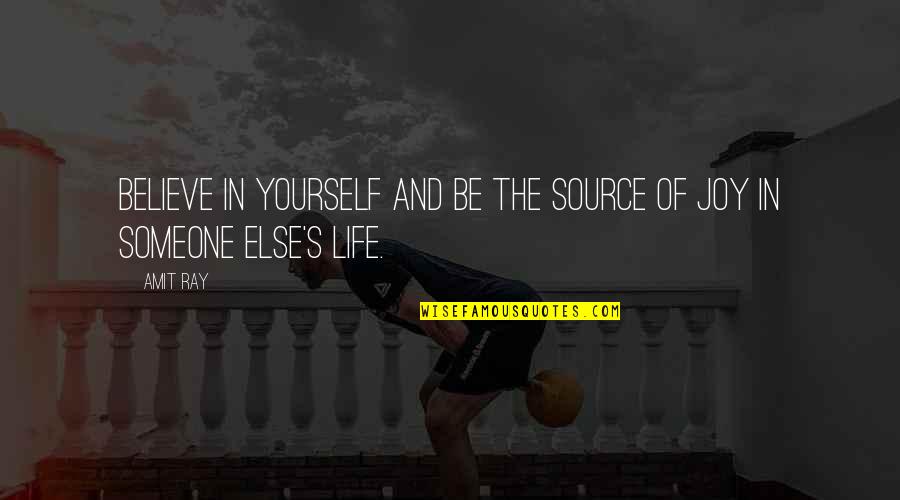 Believe in yourself and be the source of joy in someone else's life.
—
Amit Ray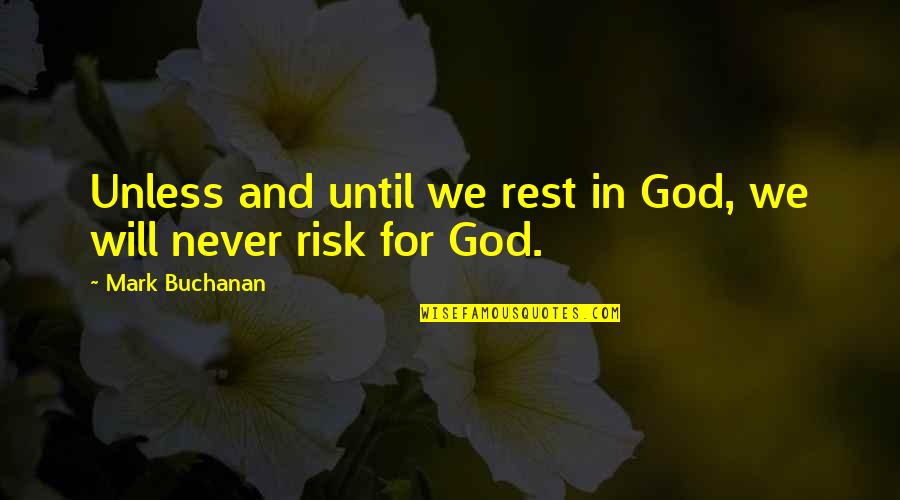 Unless and until we rest in God, we will never risk for God.
—
Mark Buchanan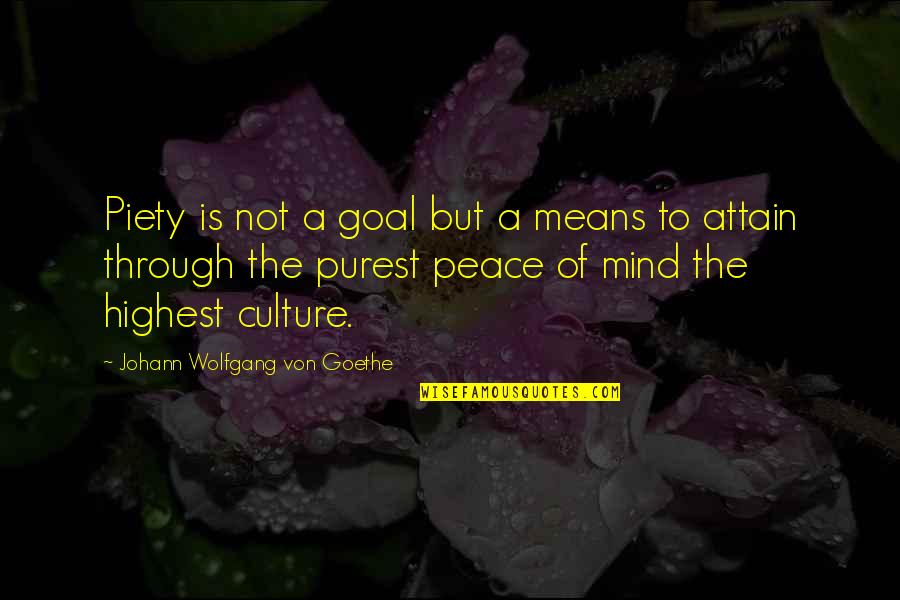 Piety is not a goal but a means to attain through the purest peace of mind the highest culture.
—
Johann Wolfgang Von Goethe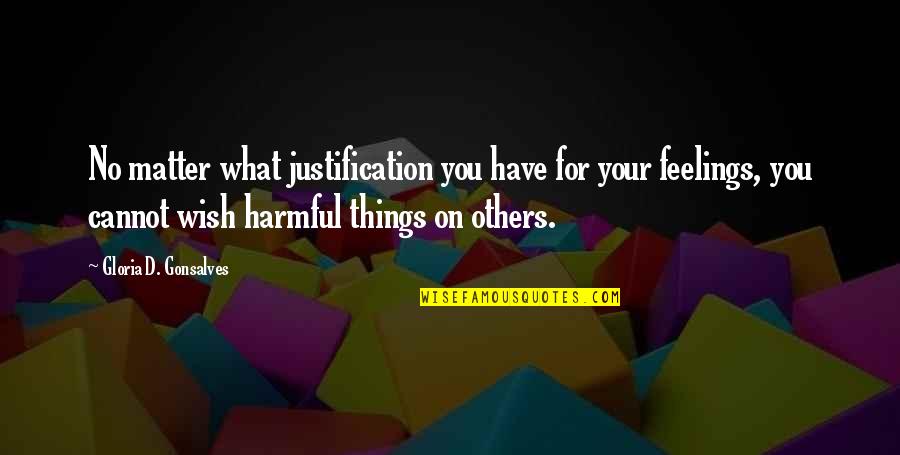 No matter what justification you have for your feelings, you cannot wish harmful things on others.
—
Gloria D. Gonsalves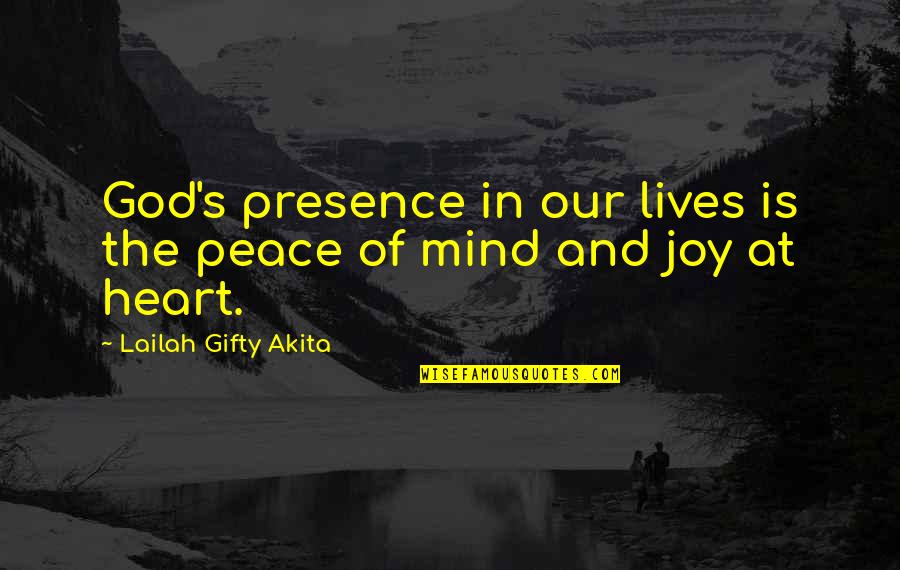 God's presence in our lives is the peace of mind and joy at heart.
—
Lailah Gifty Akita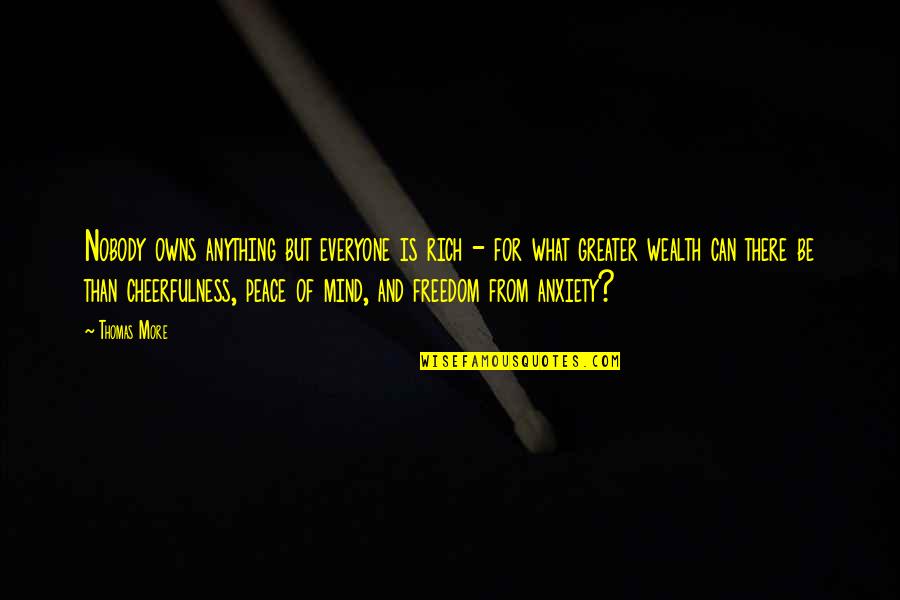 Nobody owns anything but everyone is rich - for what greater wealth can there be than cheerfulness, peace of mind, and freedom from anxiety?
—
Thomas More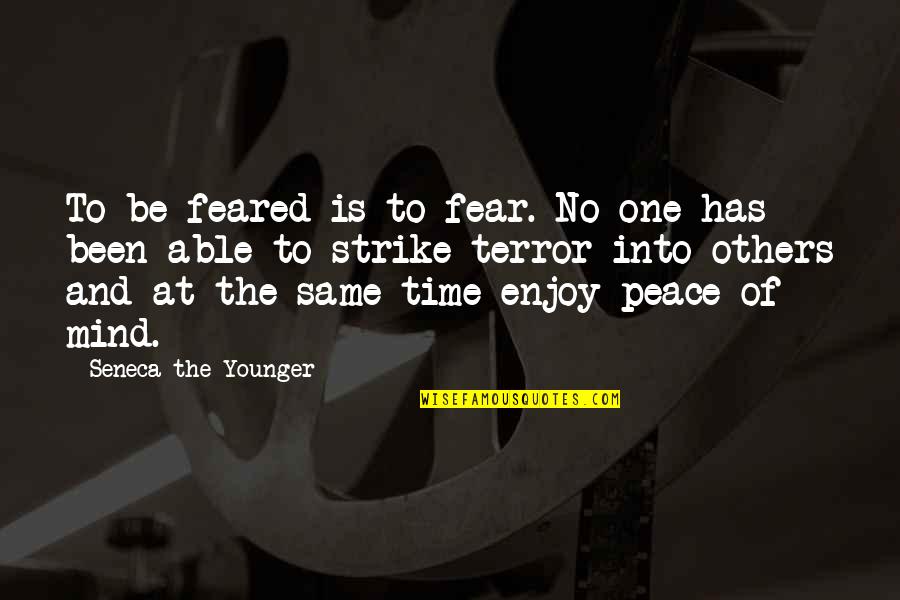 To be feared is to fear. No one has been able to strike terror into others and at the same time enjoy peace of mind.
—
Seneca The Younger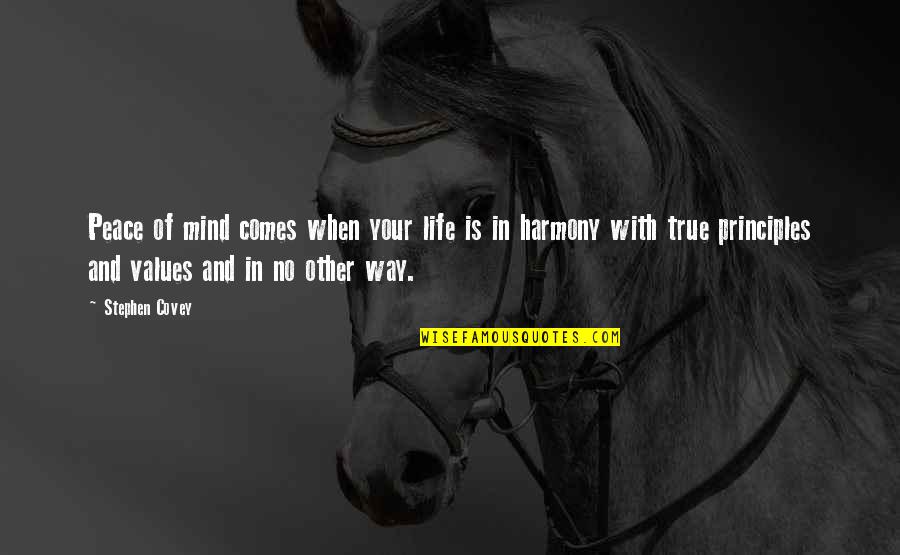 Peace of mind comes when your life is in harmony with true principles and values and in no other way.
—
Stephen Covey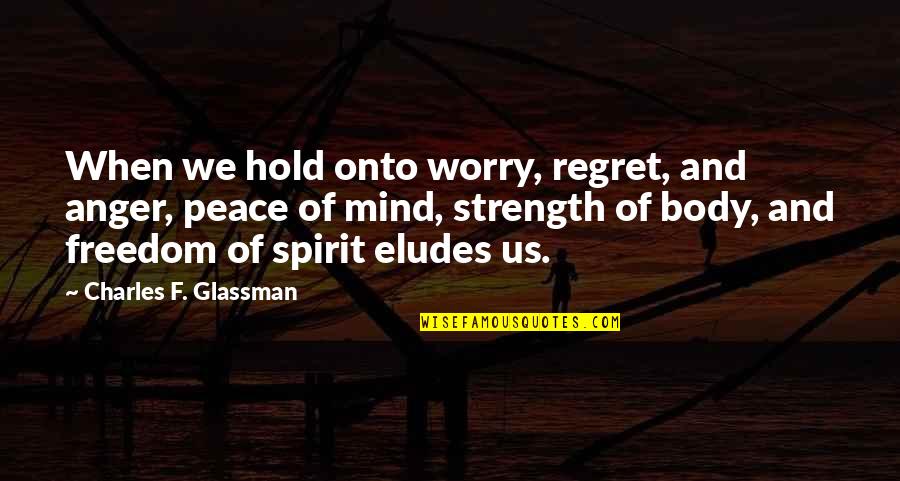 When we hold onto worry, regret, and anger, peace of mind, strength of body, and freedom of spirit eludes us.
—
Charles F. Glassman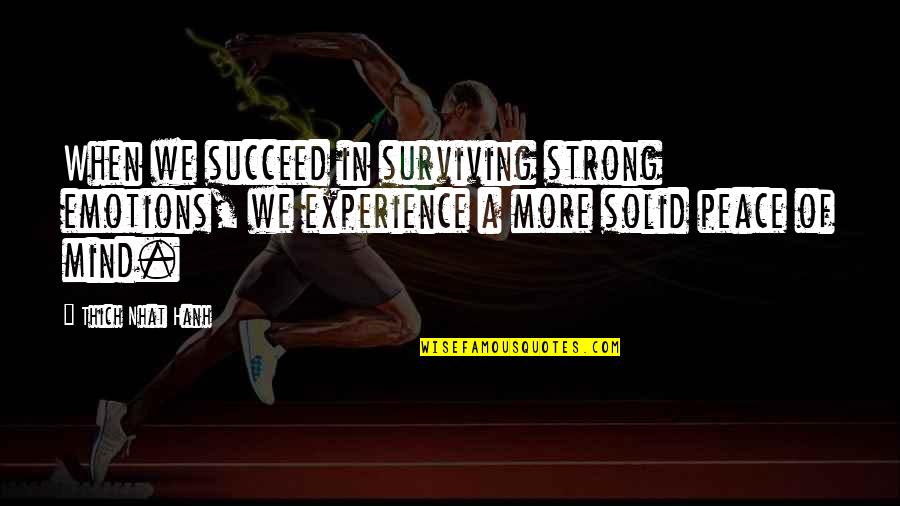 When we succeed in surviving strong emotions, we experience a more solid peace of mind.
—
Thich Nhat Hanh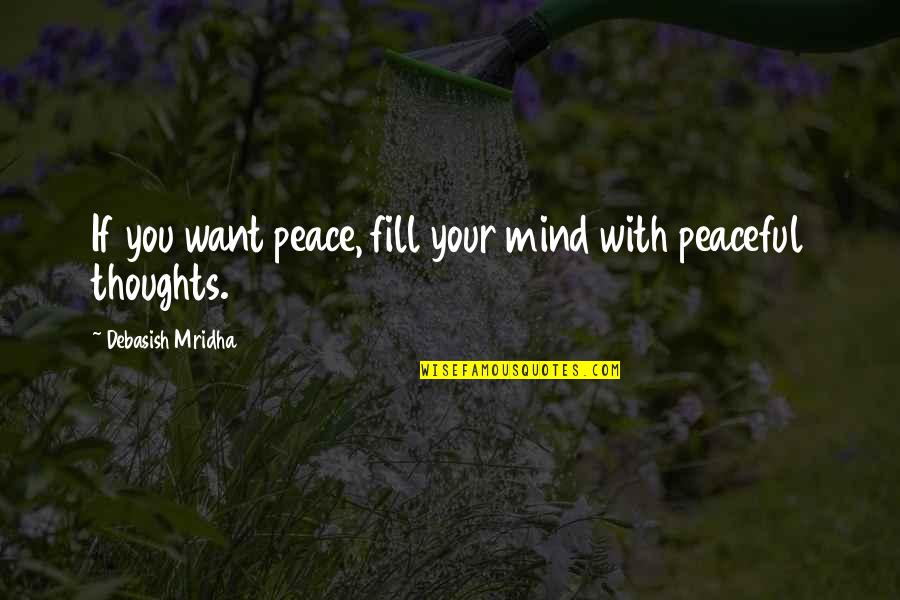 If you want peace, fill your mind with peaceful thoughts. —
Debasish Mridha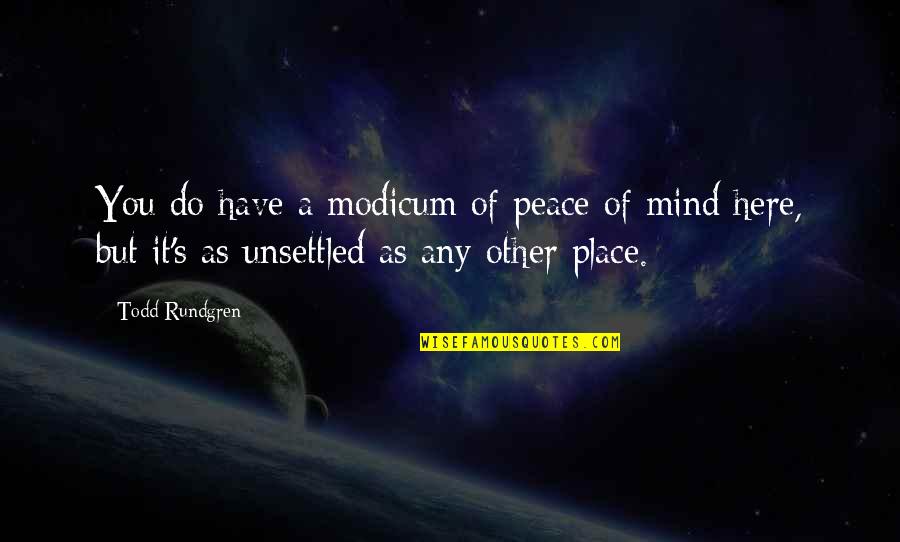 You do have a modicum of peace of mind here, but it's as unsettled as any other place. —
Todd Rundgren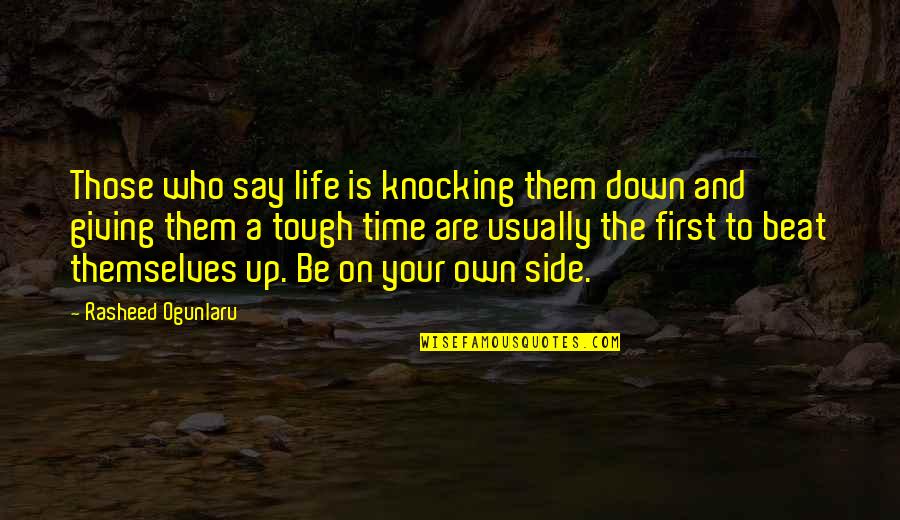 Those who say life is knocking them down and giving them a tough time are usually the first to beat themselves up. Be on your own side. —
Rasheed Ogunlaru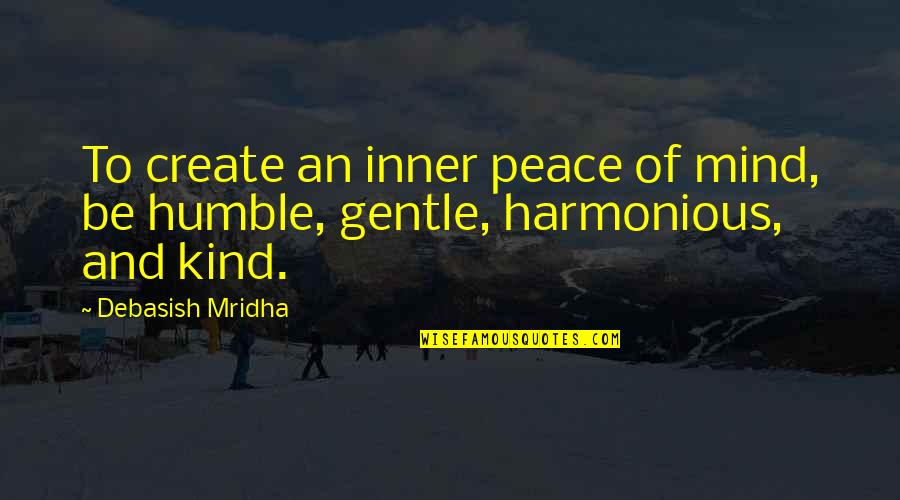 To create an inner peace of mind, be humble, gentle, harmonious, and kind. —
Debasish Mridha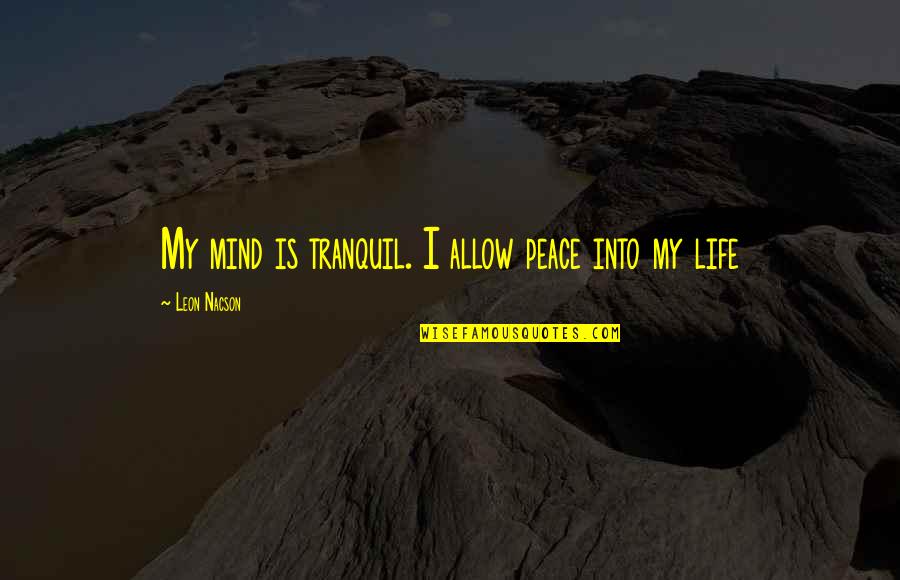 My mind is tranquil. I allow peace into my life —
Leon Nacson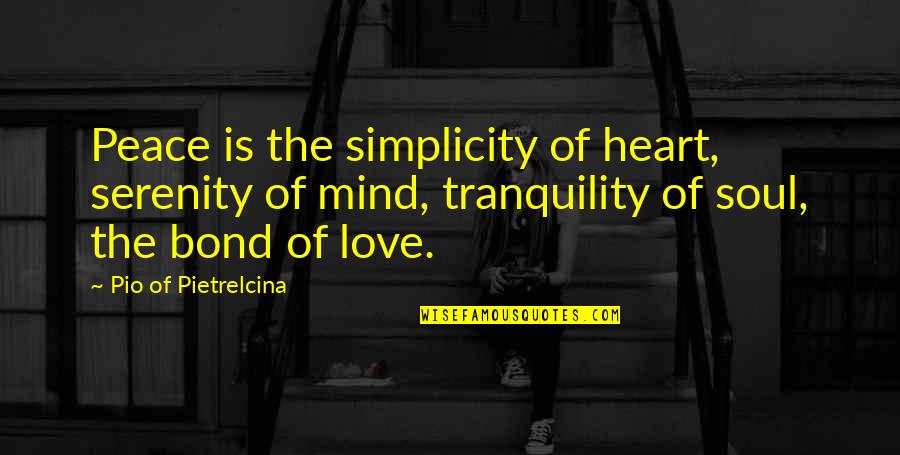 Peace is the simplicity of heart, serenity of mind, tranquility of soul, the bond of love. —
Pio Of Pietrelcina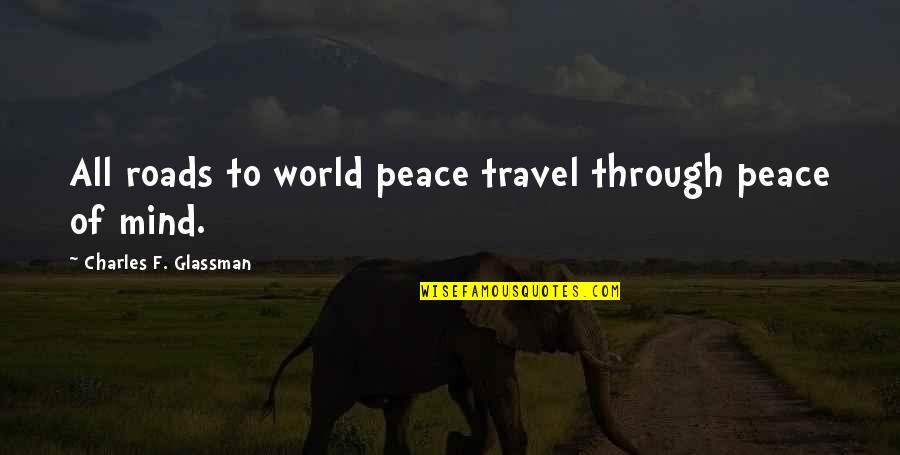 All roads to world peace travel through peace of mind. —
Charles F. Glassman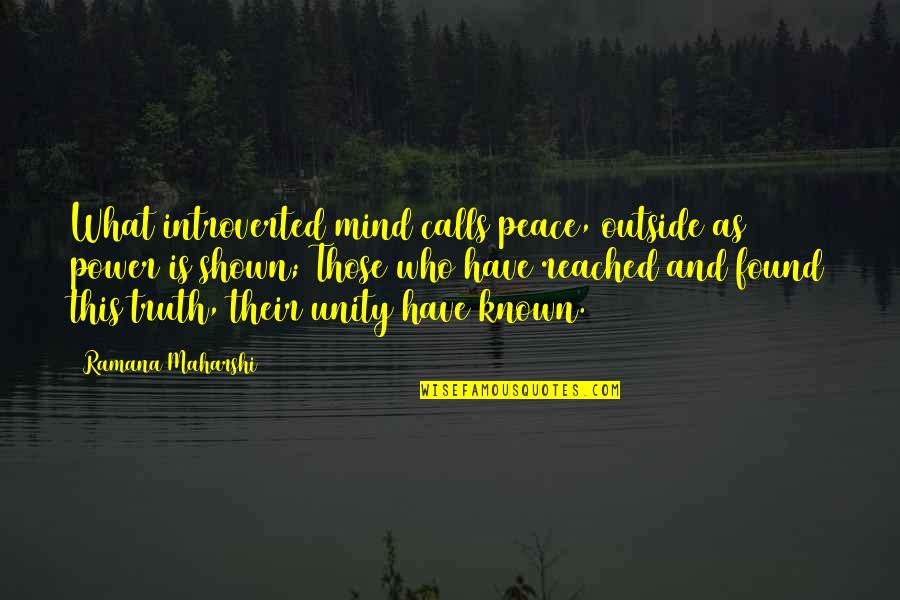 What introverted mind calls peace, outside as power is shown; Those who have reached and found this truth, their unity have known. —
Ramana Maharshi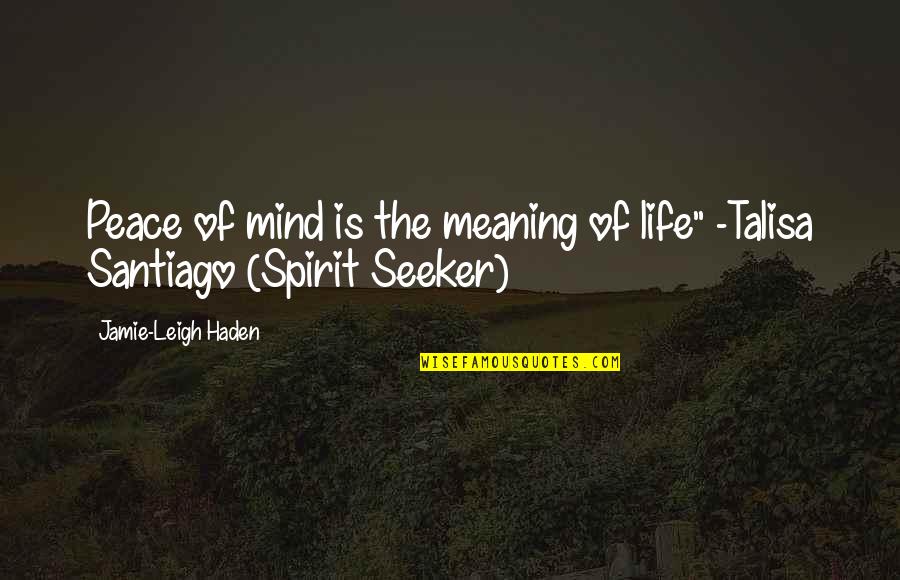 Peace of mind is the meaning of life" -Talisa Santiago (Spirit Seeker) —
Jamie-Leigh Haden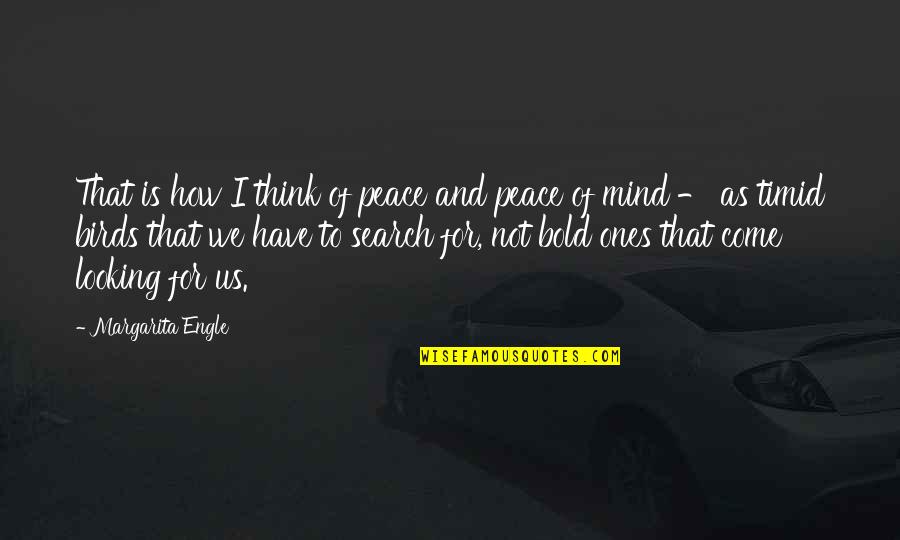 That is how I think of peace
and peace of mind - as timid birds
that we have to search for,
not bold ones that come
looking for us. —
Margarita Engle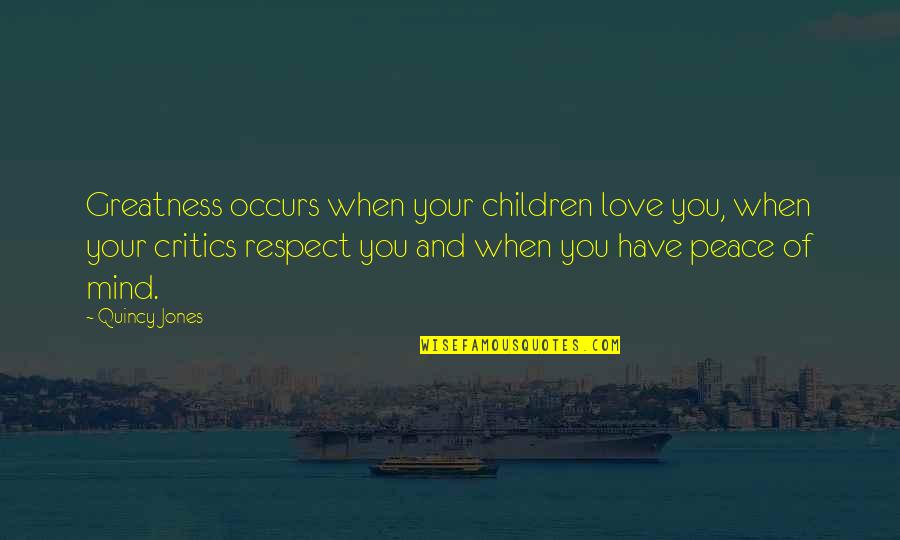 Greatness occurs when your children love you, when your critics respect you and when you have peace of mind. —
Quincy Jones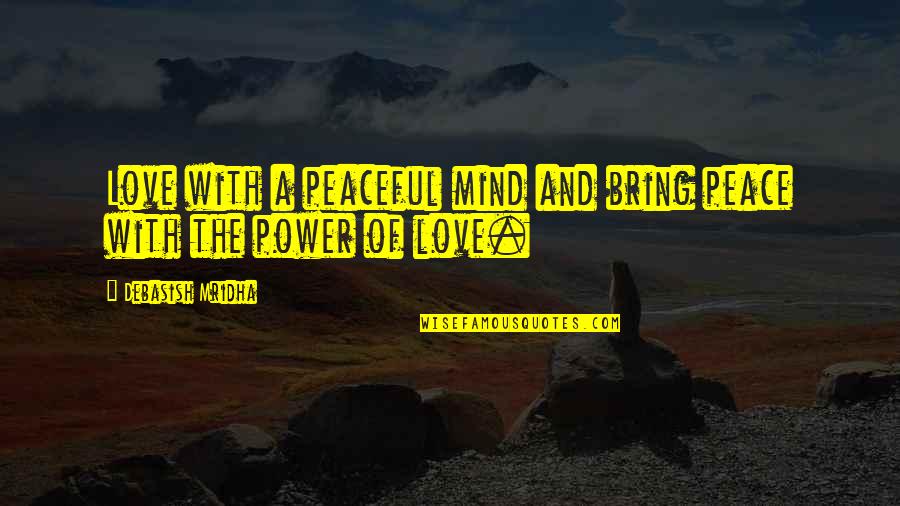 Love with a peaceful mind and bring peace with the power of love. —
Debasish Mridha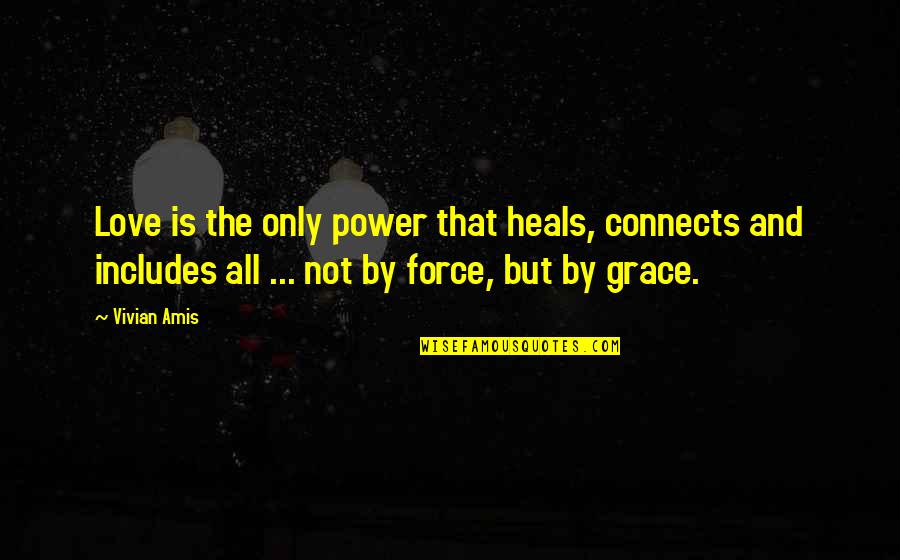 Love is the only power that heals, connects and includes all ... not by force, but by grace. —
Vivian Amis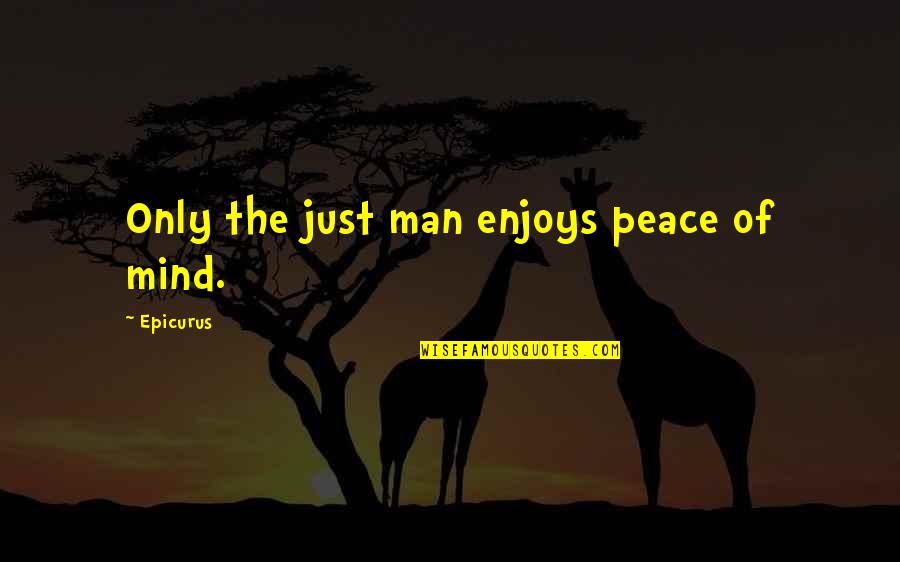 Only the just man enjoys peace of mind. —
Epicurus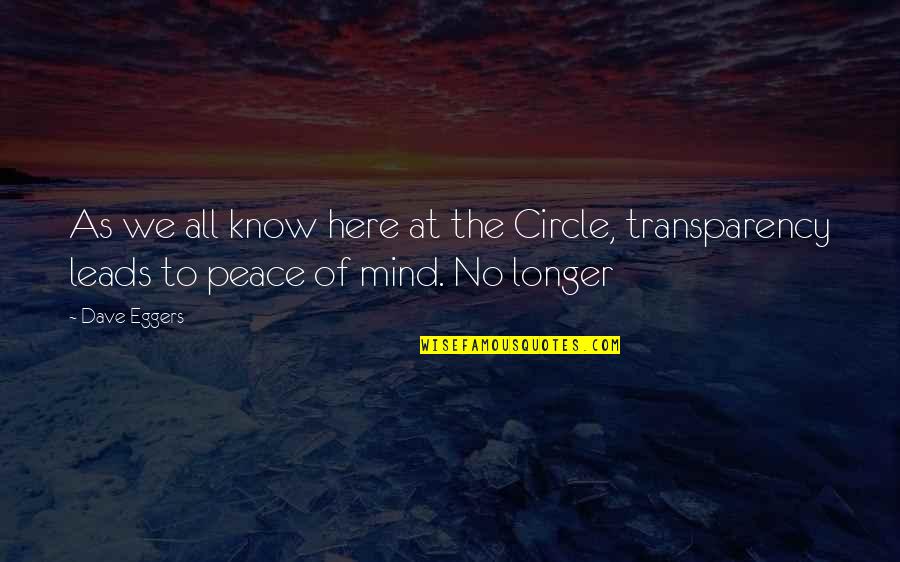 As we all know here at the Circle, transparency leads to peace of mind. No longer —
Dave Eggers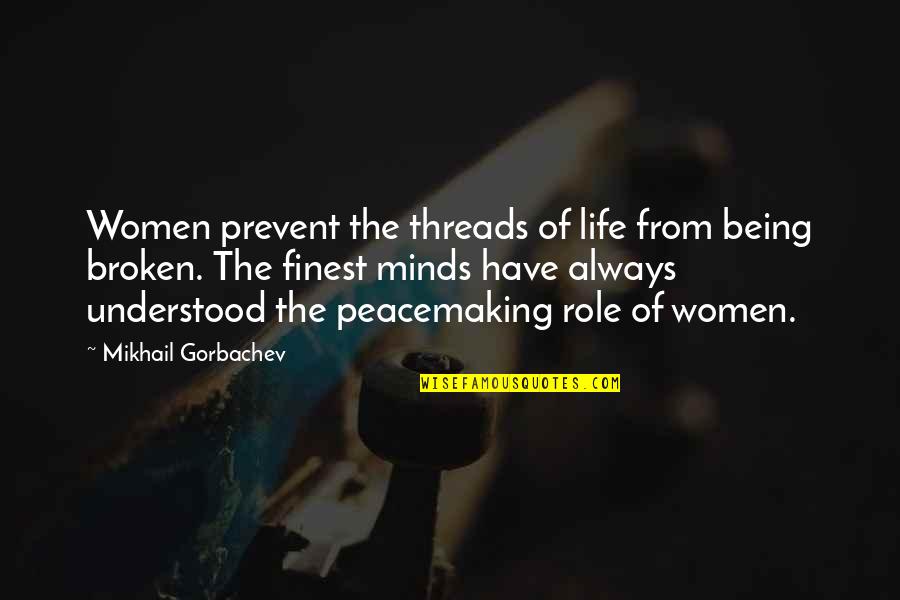 Women prevent the threads of life from being broken. The finest minds have always understood the peacemaking role of women. —
Mikhail Gorbachev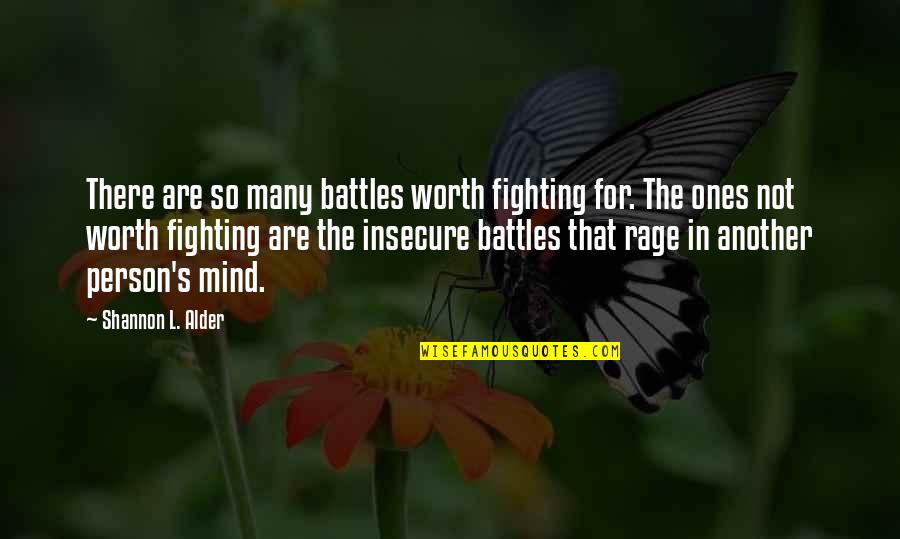 There are so many battles worth fighting for. The ones not worth fighting are the insecure battles that rage in another person's mind. —
Shannon L. Alder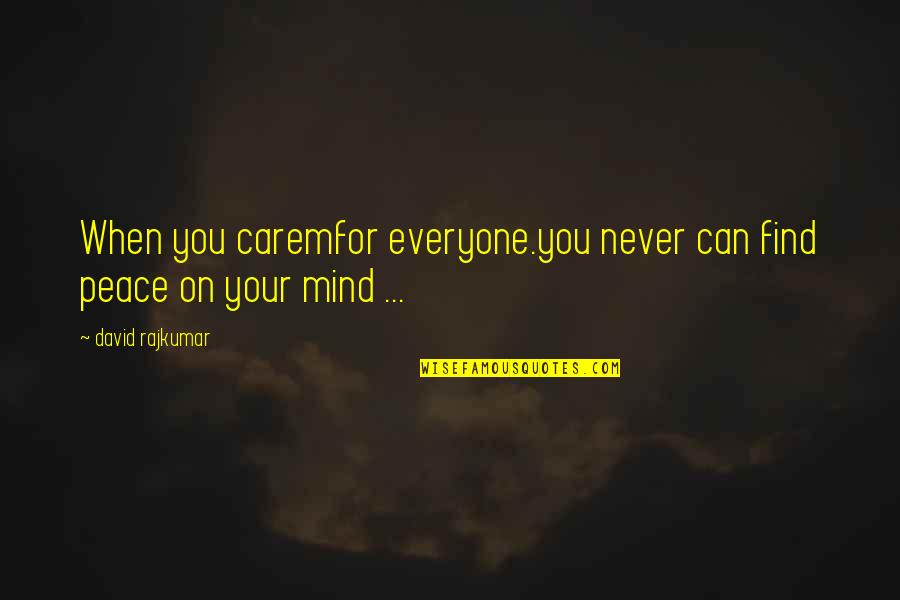 When you caremfor everyone.you never can find peace on your mind ... —
David Rajkumar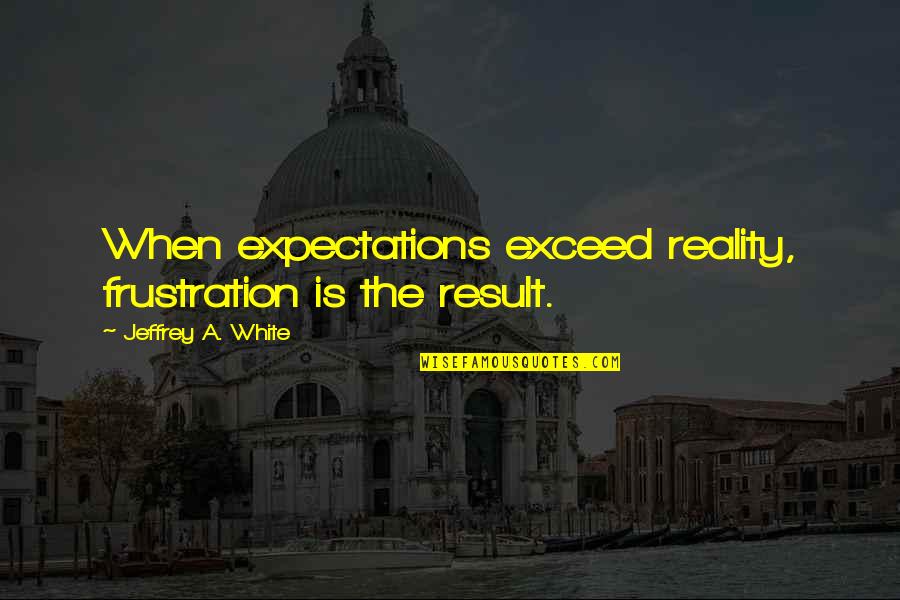 When expectations exceed reality, frustration is the result. —
Jeffrey A. White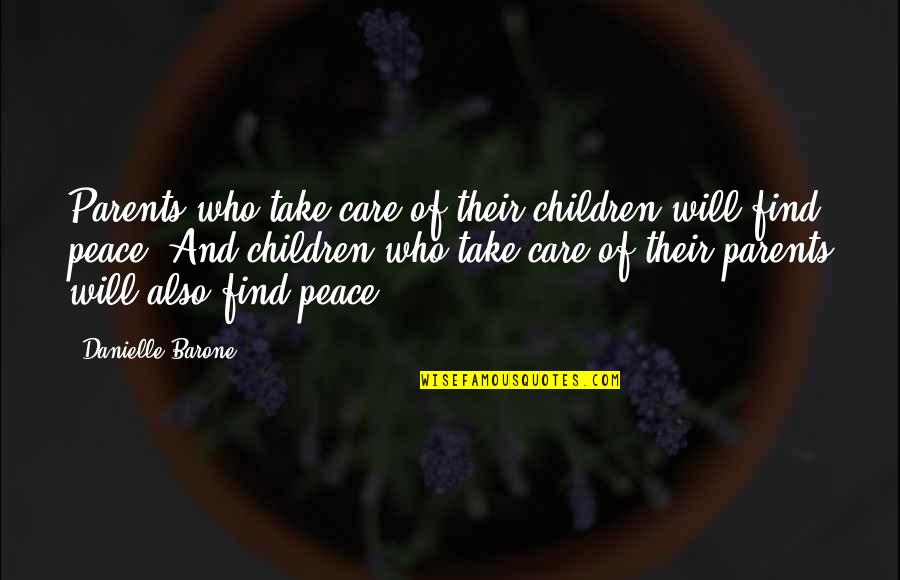 Parents who take care of their children will find peace. And children who take care of their parents will also find peace. —
Danielle Barone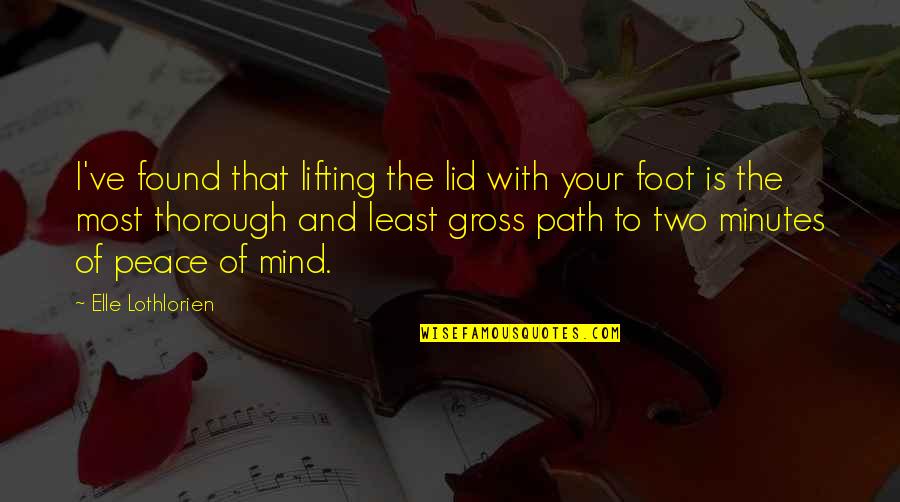 I've found that lifting the lid with your foot is the most thorough and least gross path to two minutes of peace of mind. —
Elle Lothlorien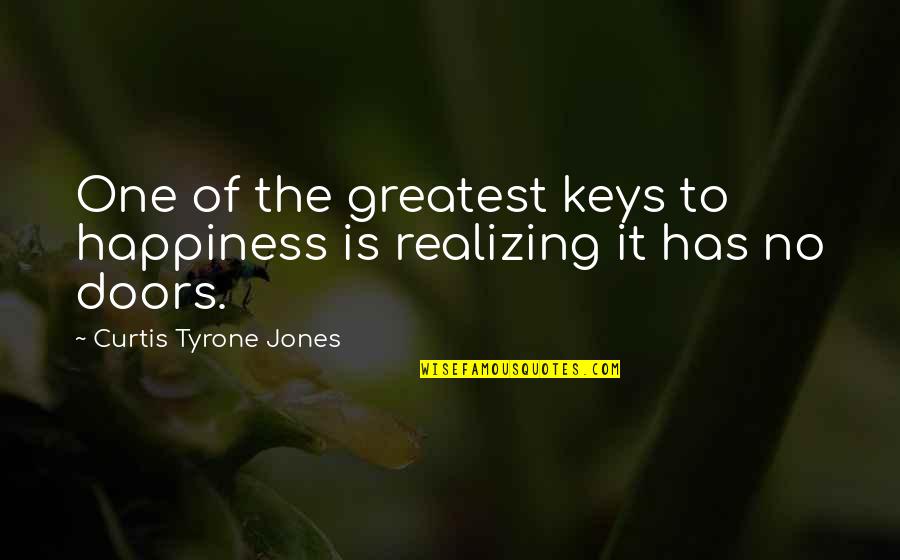 One of the greatest keys to happiness is realizing it has no doors. —
Curtis Tyrone Jones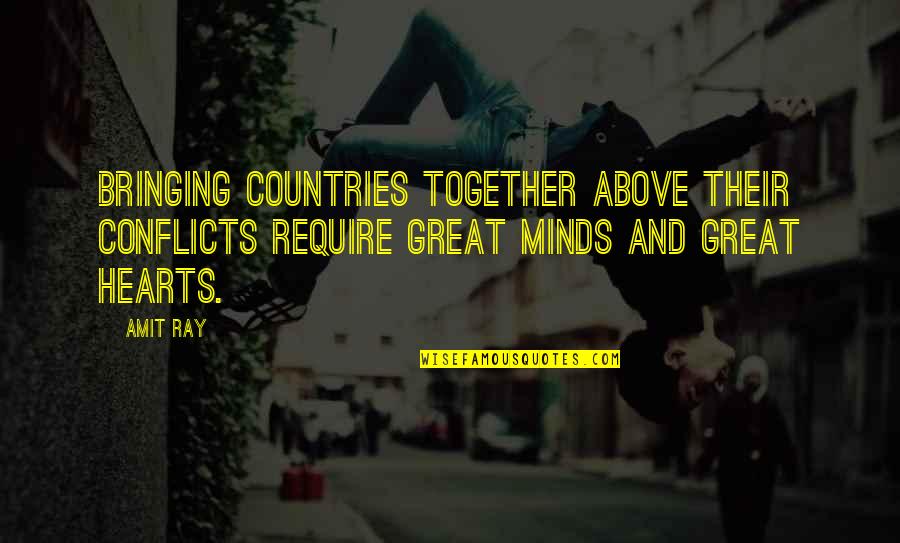 Bringing countries together above their conflicts require great minds and great hearts. —
Amit Ray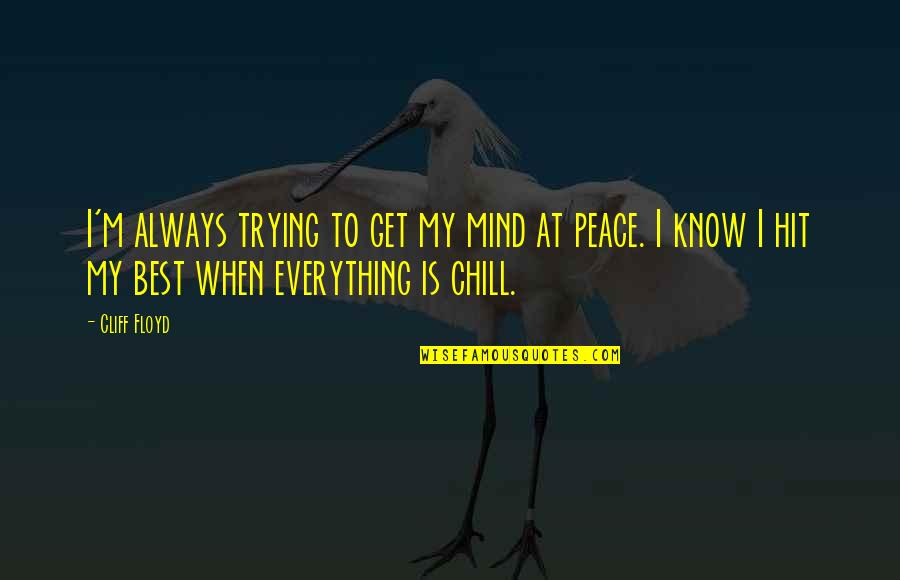 I'm always trying to get my mind at peace. I know I hit my best when everything is chill. —
Cliff Floyd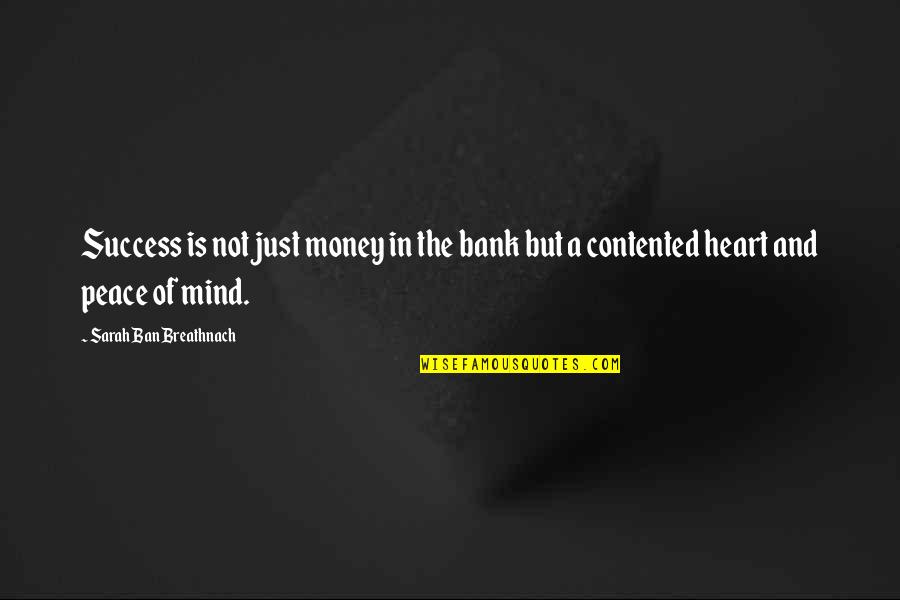 Success is not just money in the bank but a contented heart and peace of mind. —
Sarah Ban Breathnach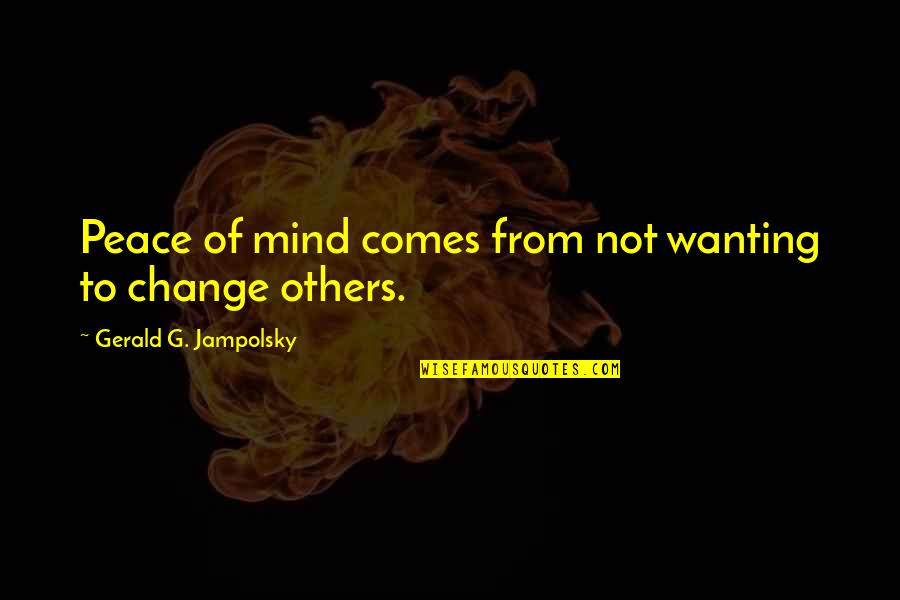 Peace of mind comes from not wanting to change others. —
Gerald G. Jampolsky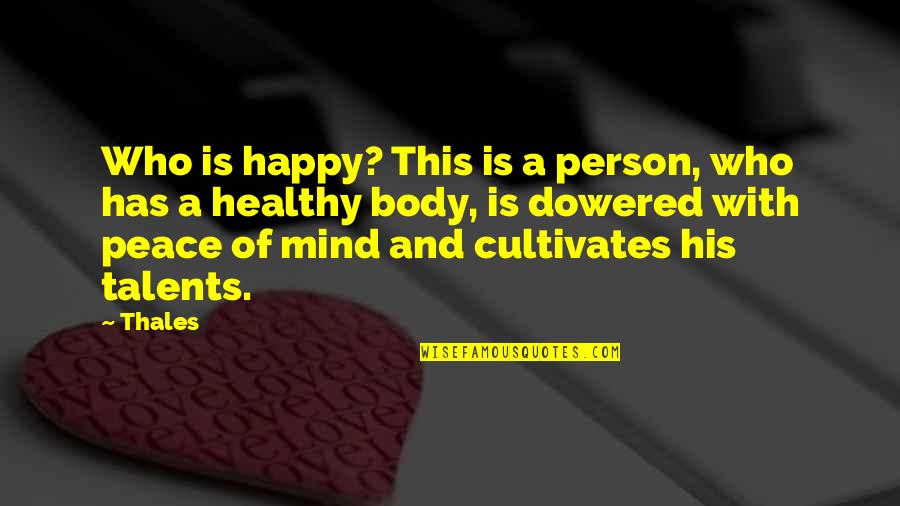 Who is happy? This is a person, who has a healthy body, is dowered with peace of mind and cultivates his talents. —
Thales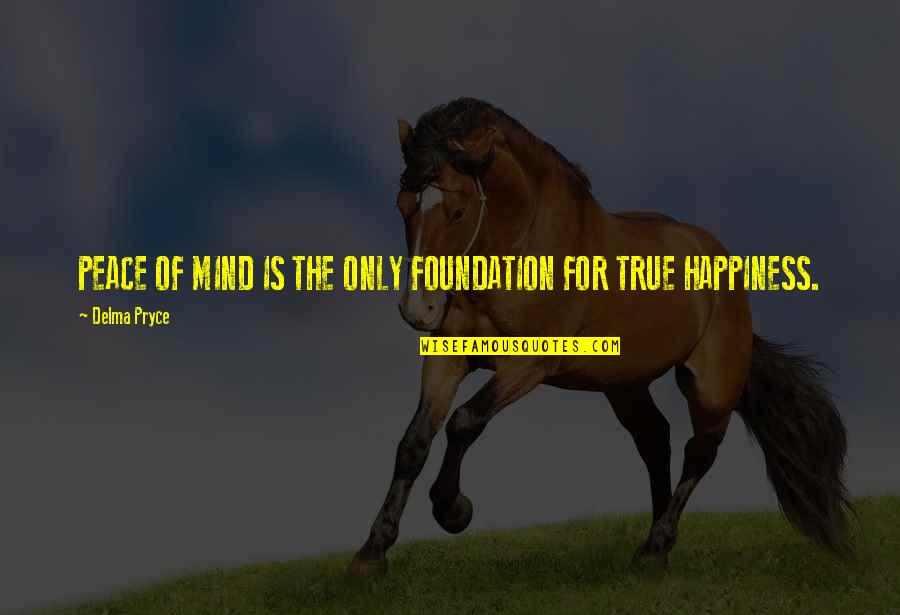 PEACE OF MIND IS THE ONLY FOUNDATION FOR TRUE HAPPINESS. —
Delma Pryce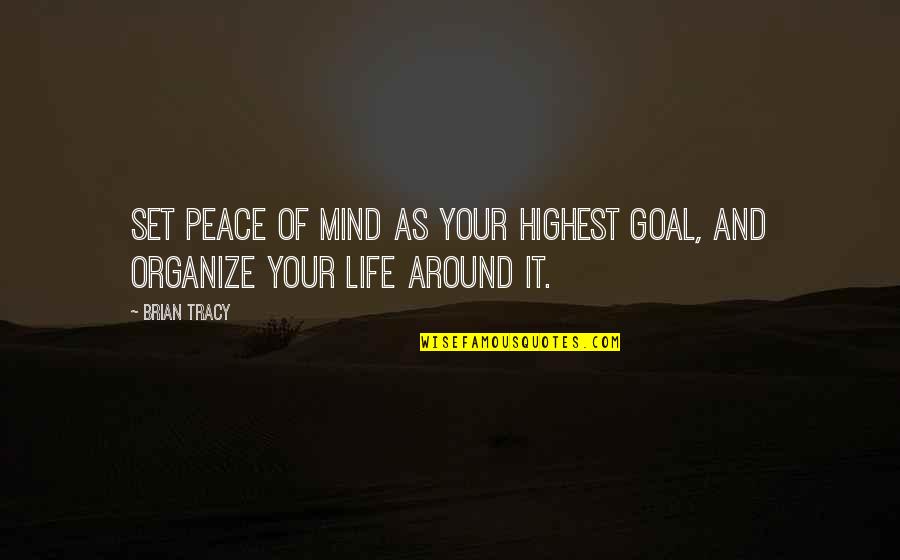 Set peace of mind as your highest goal, and organize your life around it. —
Brian Tracy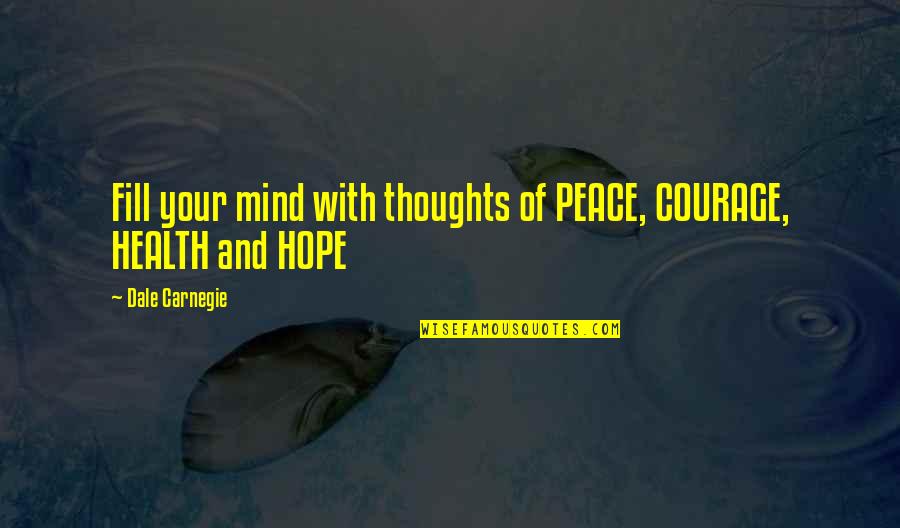 Fill your mind with thoughts of PEACE, COURAGE, HEALTH and HOPE —
Dale Carnegie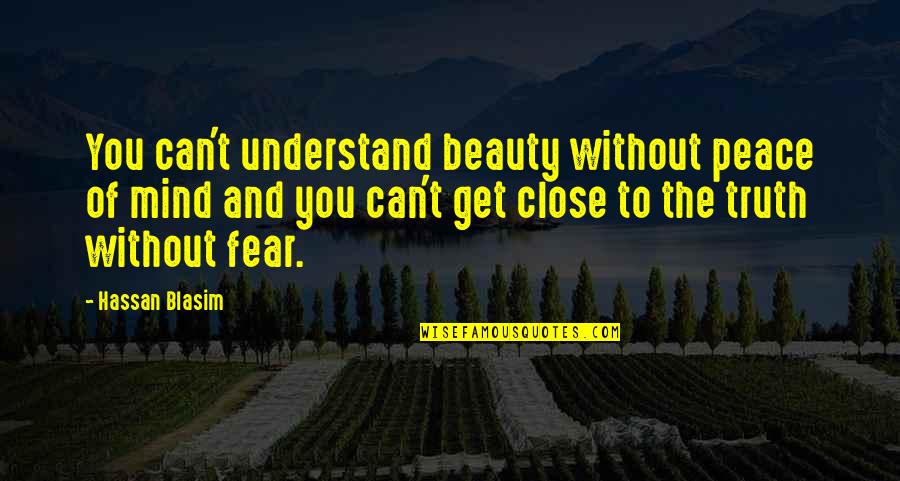 You can't understand beauty without peace of mind and you can't get close to the truth without fear. —
Hassan Blasim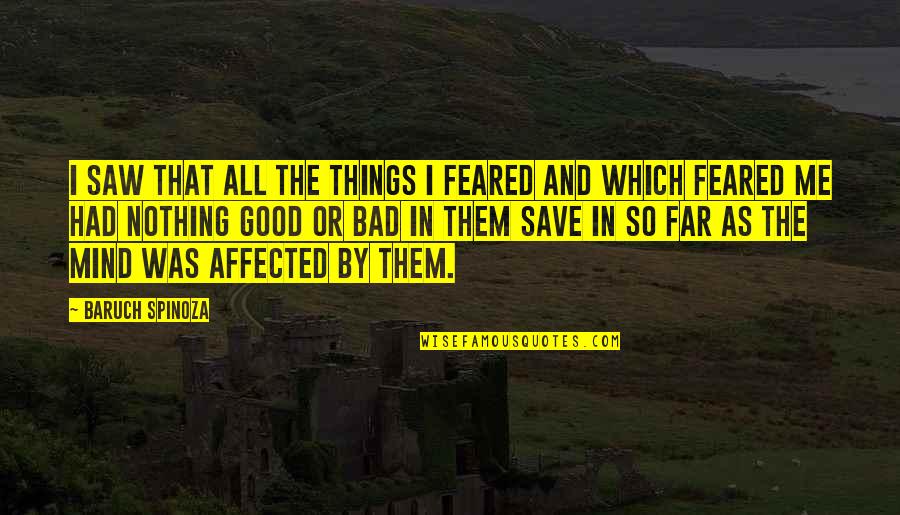 I saw that all the things I feared and which feared me had nothing good or bad in them save in so far as the mind was affected by them. —
Baruch Spinoza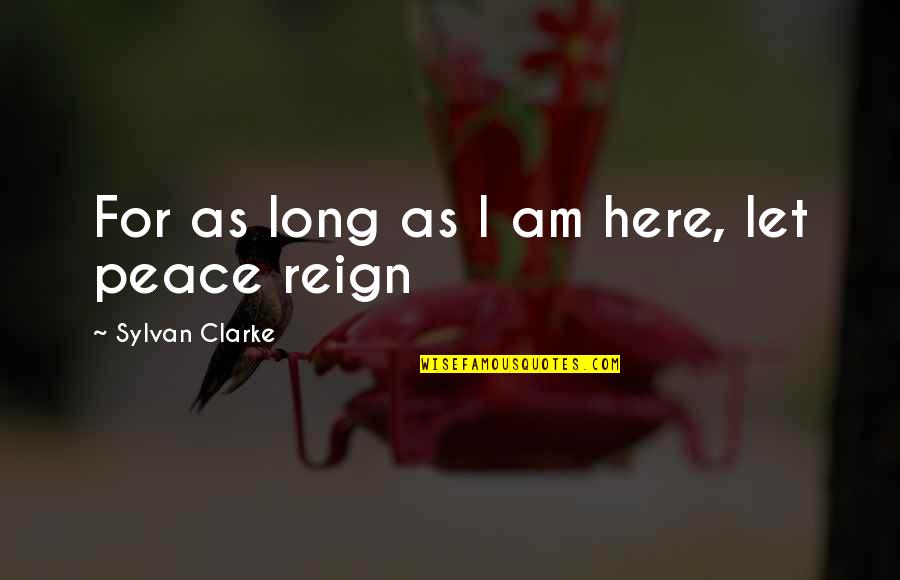 For as long as I am here, let peace reign —
Sylvan Clarke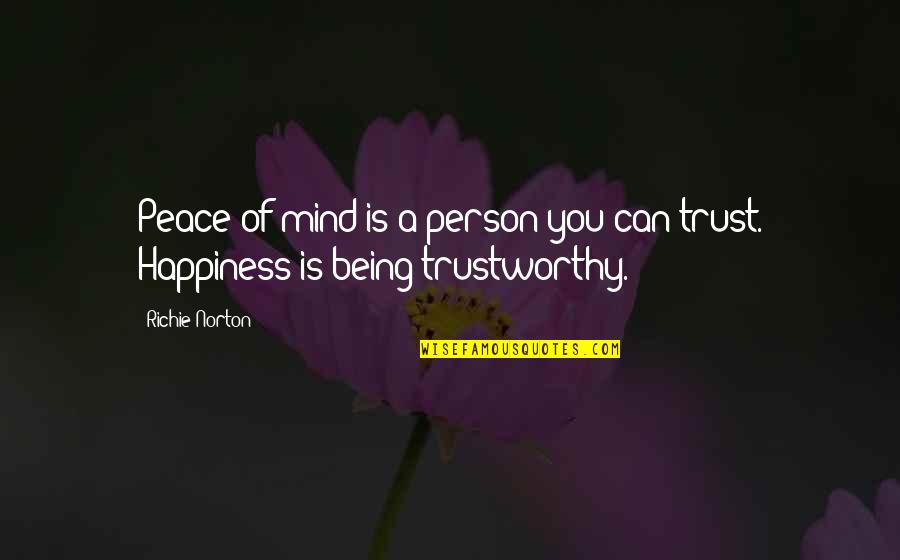 Peace of mind is a person you can trust. Happiness is being trustworthy. —
Richie Norton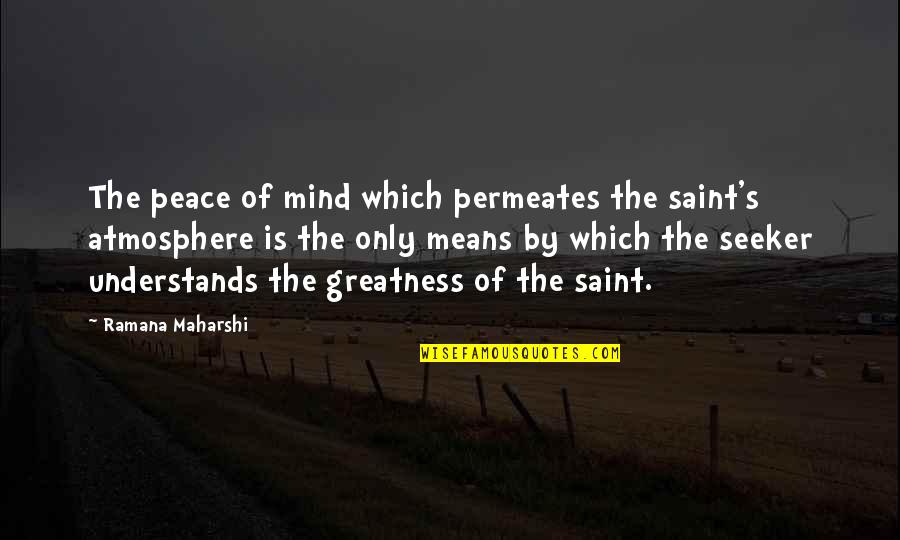 The peace of mind which permeates the saint's atmosphere is the only means by which the seeker understands the greatness of the saint. —
Ramana Maharshi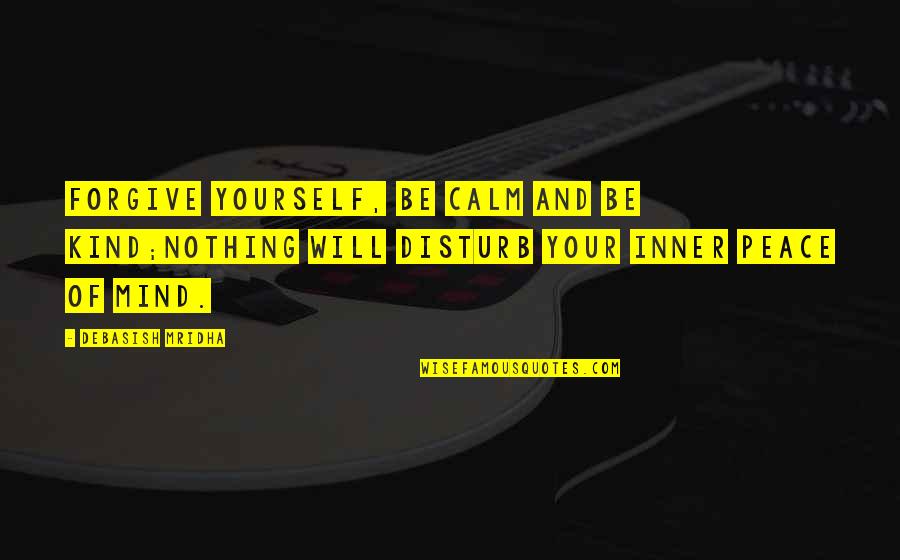 Forgive yourself, be calm and be kind;
nothing will disturb your inner peace of mind. —
Debasish Mridha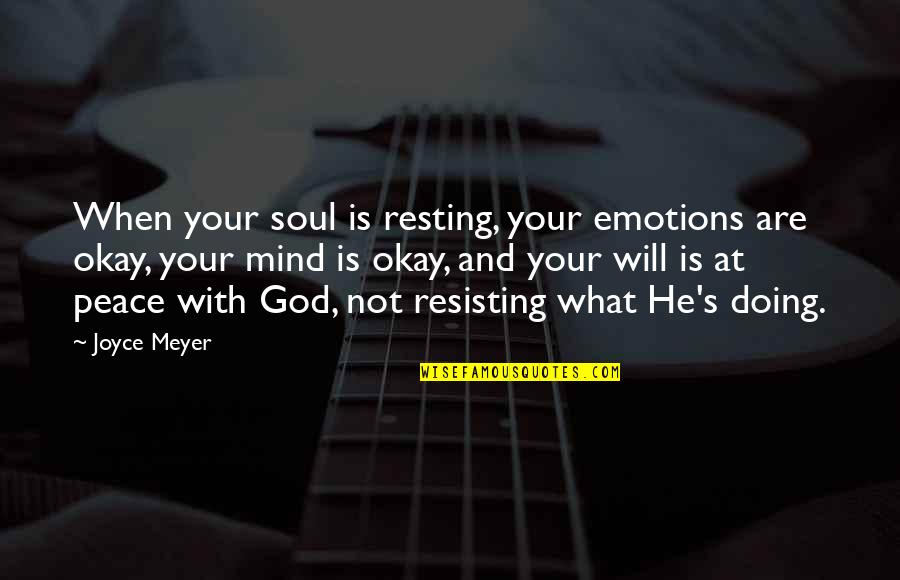 When your soul is resting, your emotions are okay, your mind is okay, and your will is at peace with God, not resisting what He's doing. —
Joyce Meyer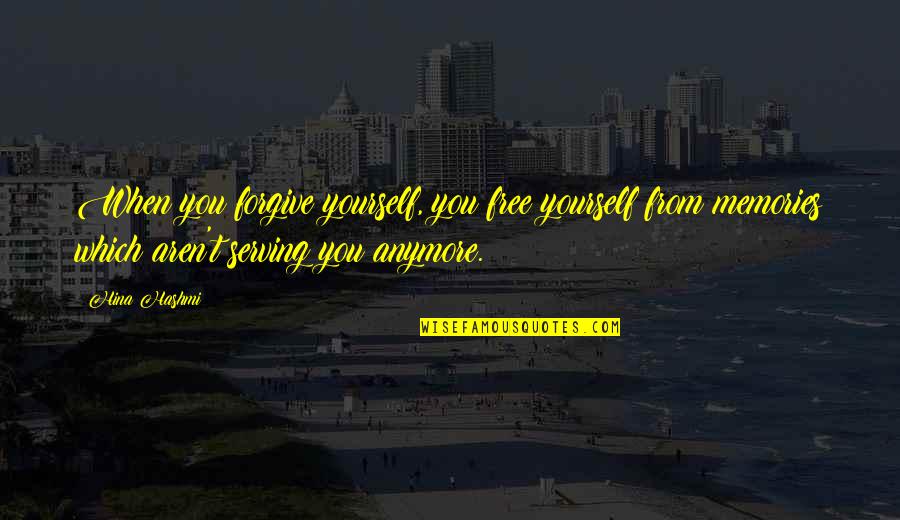 When you forgive yourself, you free yourself from memories which aren't serving you anymore. —
Hina Hashmi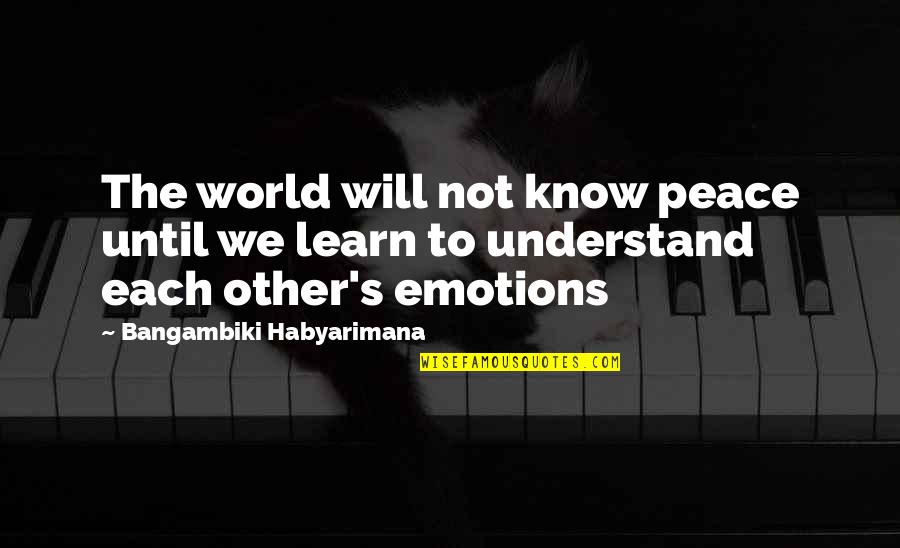 The world will not know peace until we learn to understand each other's emotions —
Bangambiki Habyarimana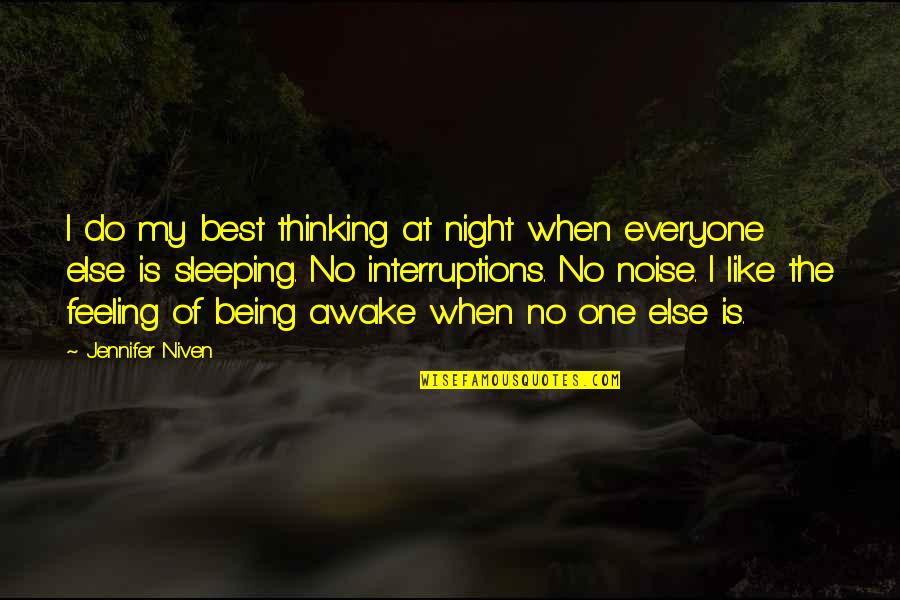 I do my best thinking at night when everyone else is sleeping. No interruptions. No noise. I like the feeling of being awake when no one else is. —
Jennifer Niven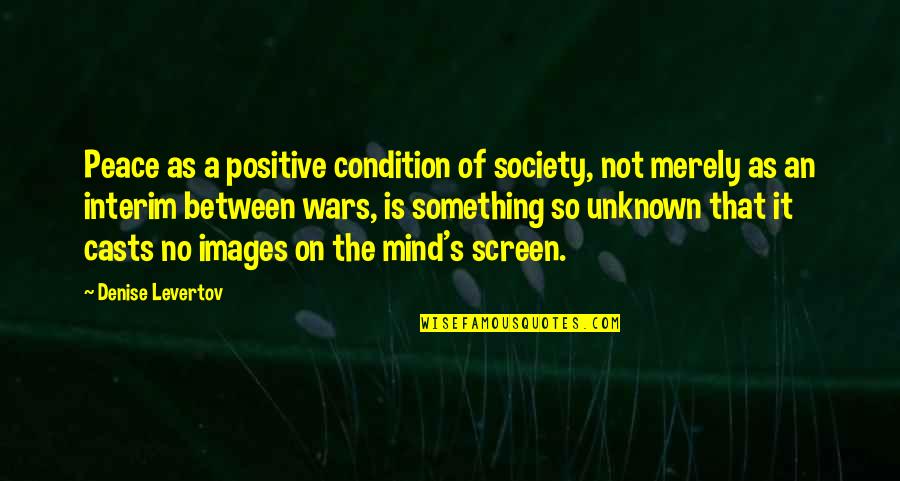 Peace as a positive condition of society, not merely as an interim between wars, is something so unknown that it casts no images on the mind's screen. —
Denise Levertov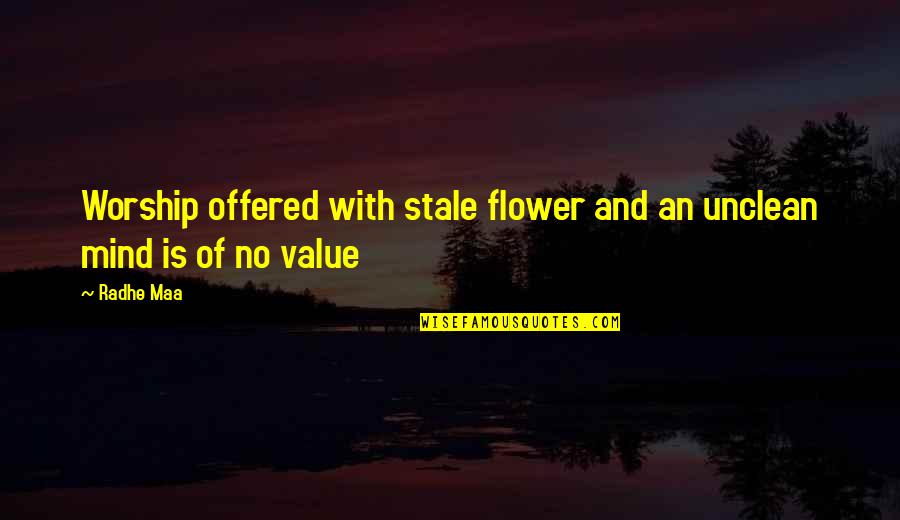 Worship offered with stale flower and an unclean mind is of no value —
Radhe Maa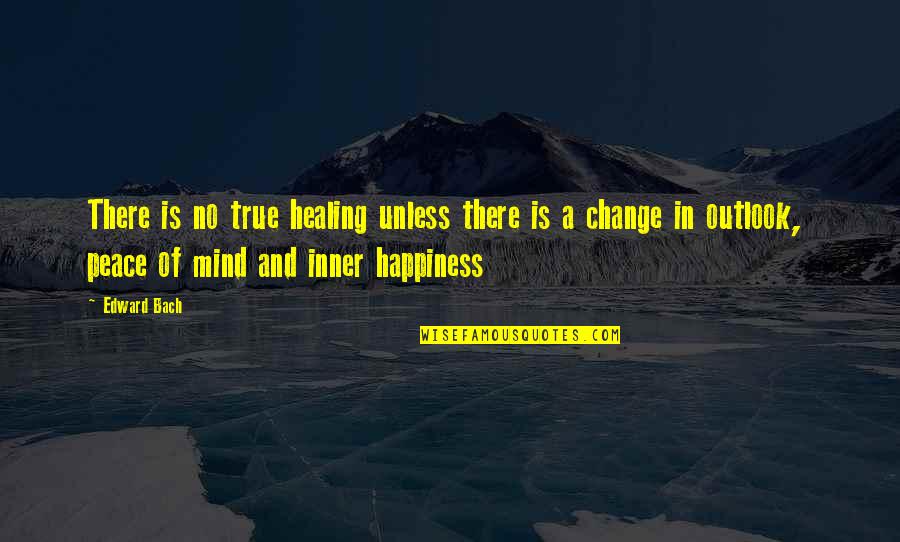 There is no true healing unless there is a change in outlook,
peace of mind and inner happiness —
Edward Bach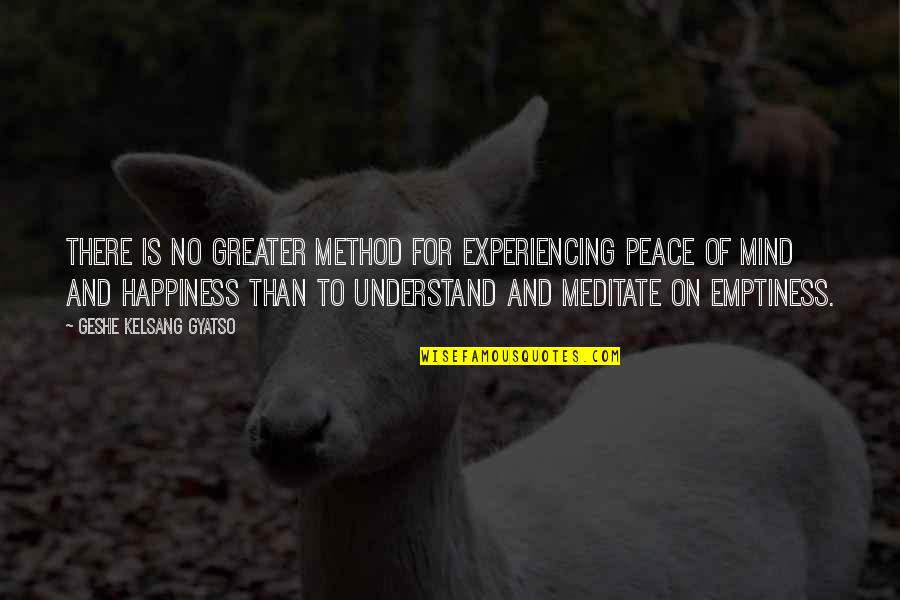 There is no greater method for experiencing peace of mind and happiness than to understand and meditate on Emptiness. —
Geshe Kelsang Gyatso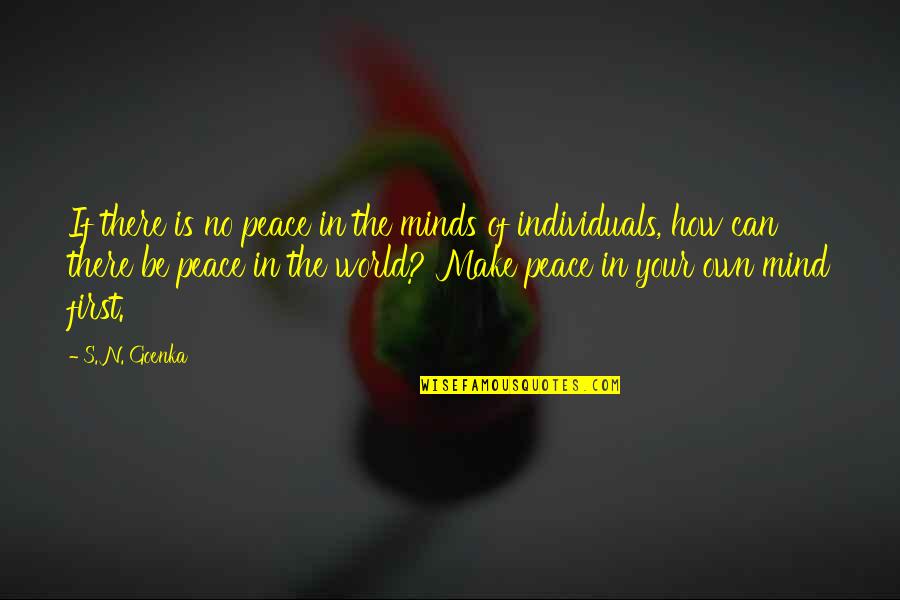 If there is no peace in the minds of individuals, how can there be peace in the world? Make peace in your own mind first. —
S. N. Goenka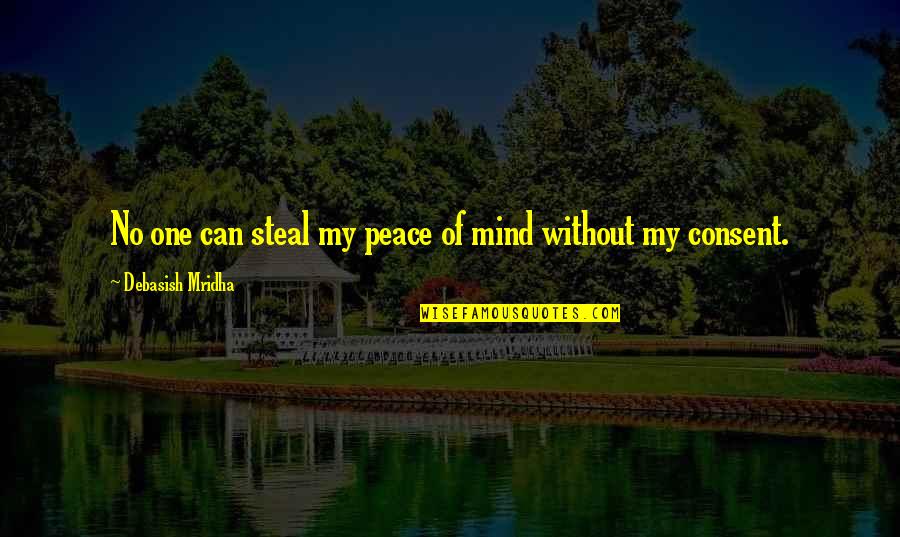 No one can steal my peace of mind without my consent. —
Debasish Mridha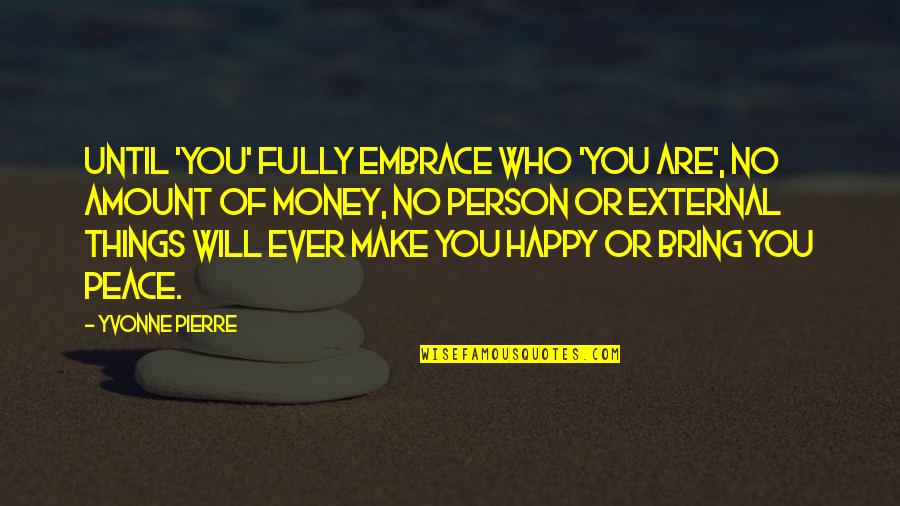 Until 'you' FULLY embrace who 'you are', no amount of money, no person or external things will EVER make you happy or bring you peace. —
Yvonne Pierre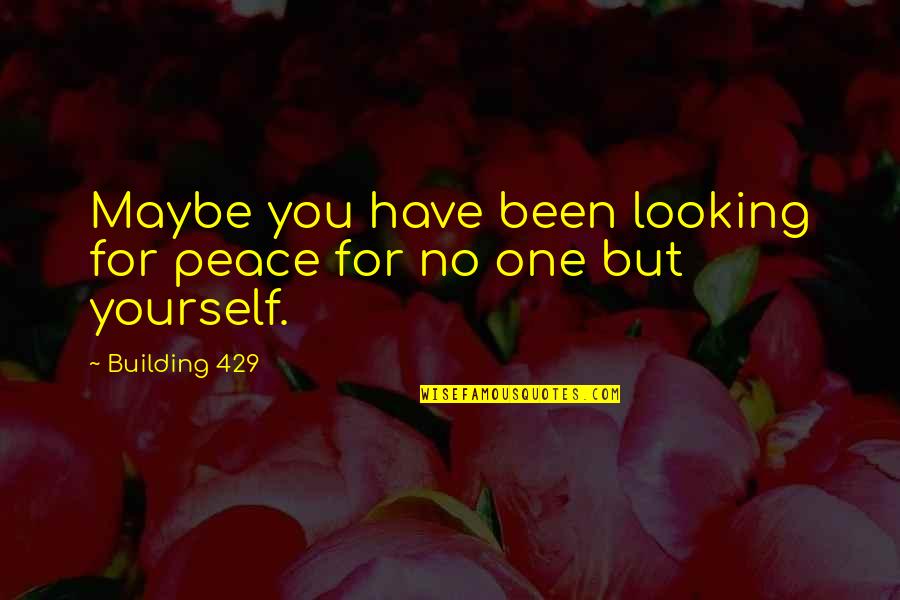 Maybe you have been looking for peace for no one but yourself. —
Building 429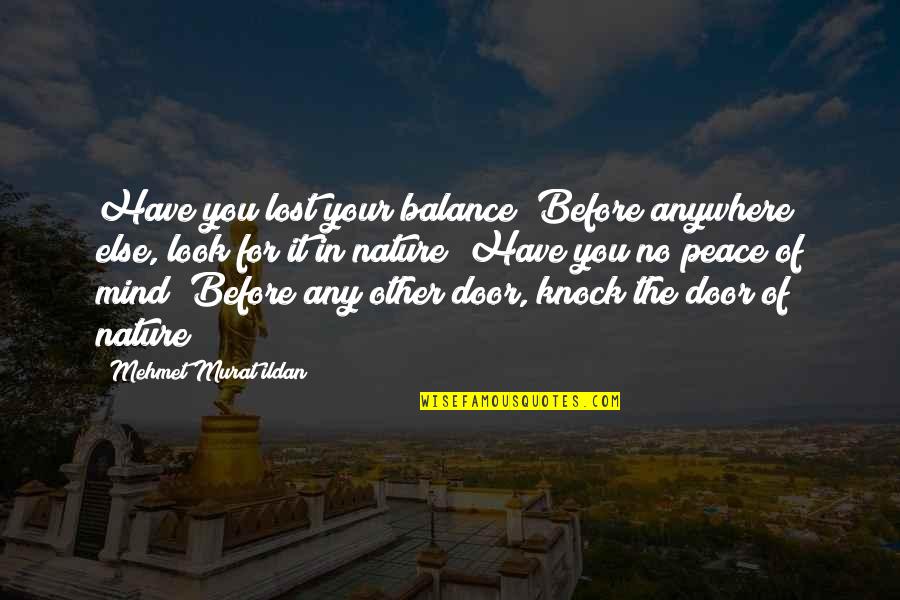 Have you lost your balance? Before anywhere else, look for it in nature! Have you
no peace of mind
? Before any other door, knock the door of nature! —
Mehmet Murat Ildan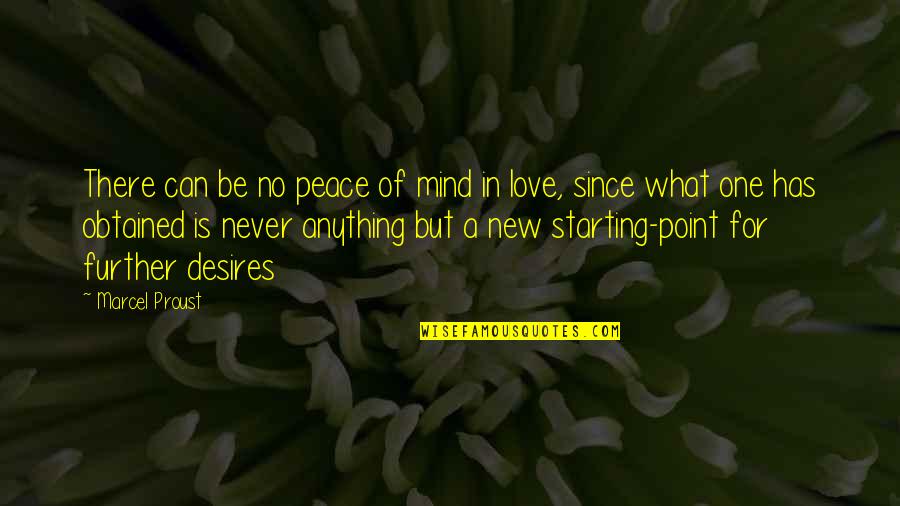 There can be
no peace of mind
in love, since what one has obtained is never anything but a new starting-point for further desires —
Marcel Proust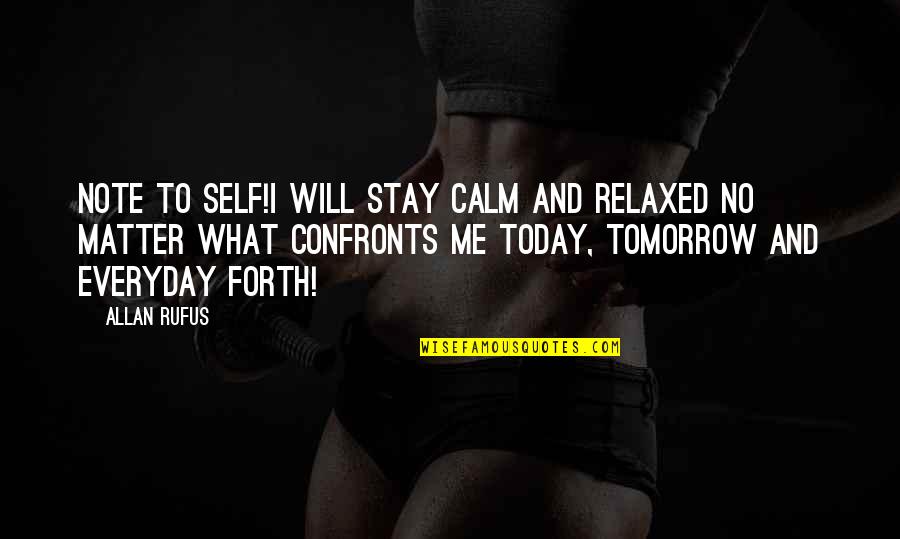 Note To Self!
I will stay calm and relaxed no matter what confronts me today, tomorrow and everyday forth! —
Allan Rufus