Randy Moss Quotes
Top 27 wise famous quotes and sayings by Randy Moss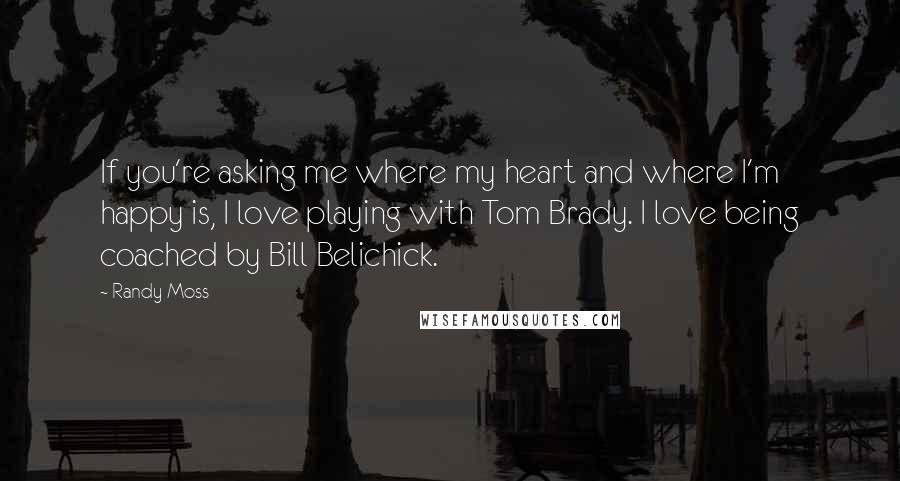 If you're asking me where my heart and where I'm happy is, I love playing with Tom Brady. I love being coached by Bill Belichick.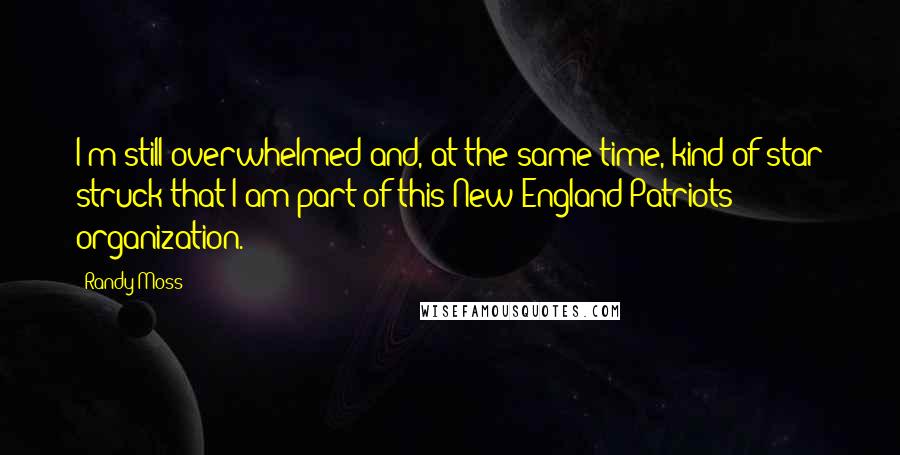 I'm still overwhelmed and, at the same time, kind of star struck that I am part of this New England Patriots organization.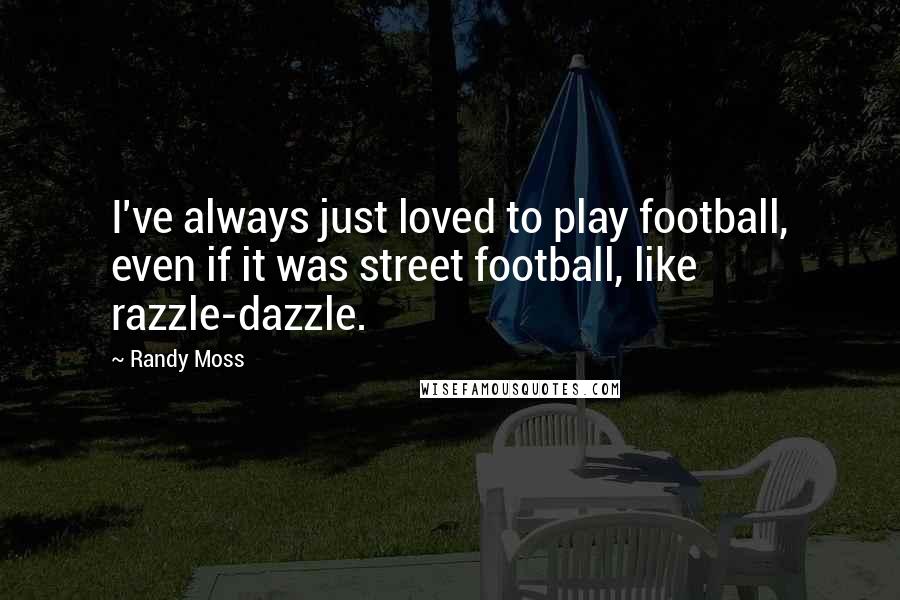 I've always just loved to play football, even if it was street football, like razzle-dazzle.
I always forgive, but I never forget.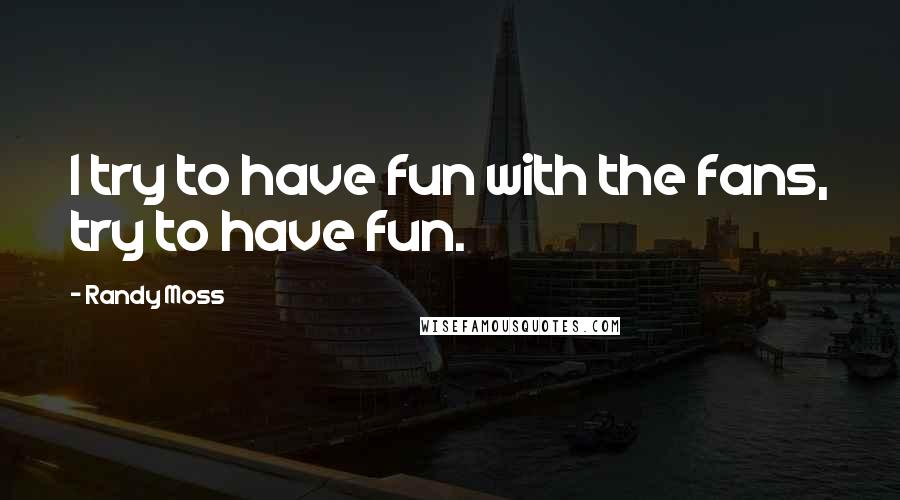 I try to have fun with the fans, try to have fun.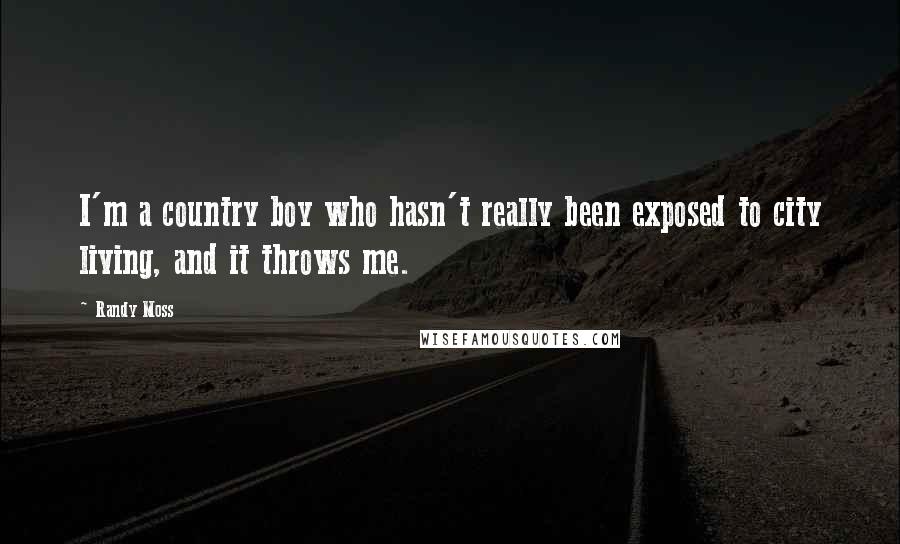 I'm a country boy who hasn't really been exposed to city living, and it throws me.
When I got drafted by Minnesota, and I think I said this a couple weeks ago, I think I felt obligated to bring a Super Bowl to Minnesota.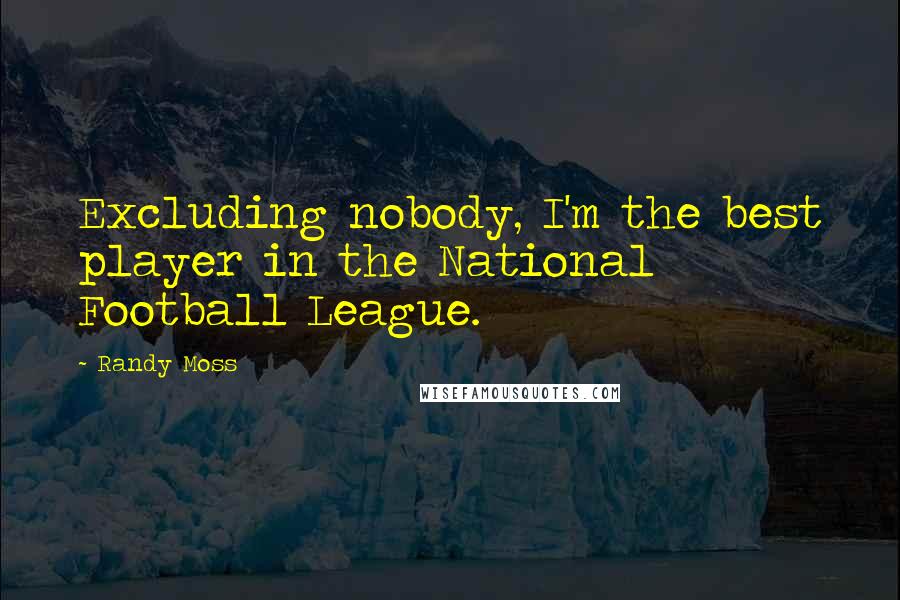 Excluding nobody, I'm the best player in the National Football League.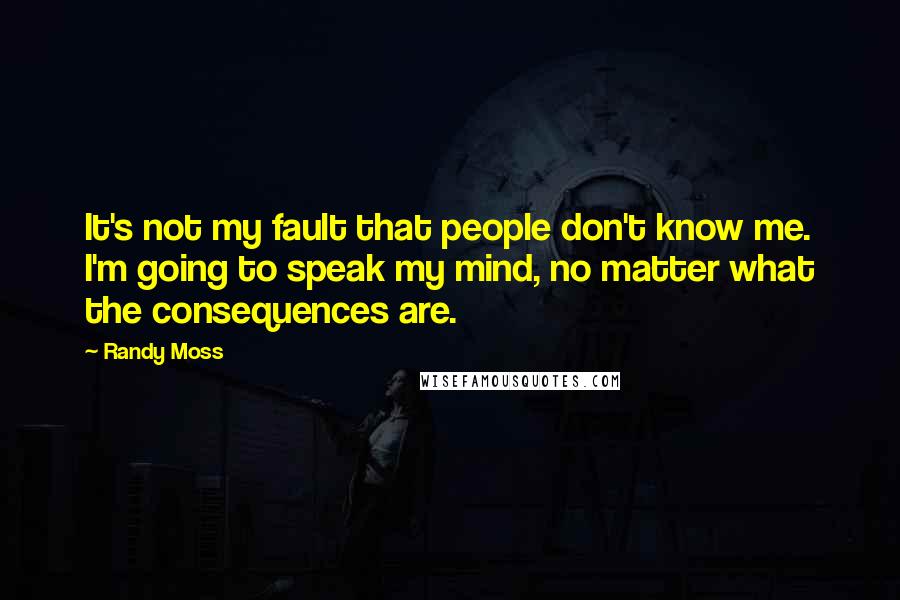 It's not my fault that people don't know me. I'm going to speak my mind, no matter what the consequences are.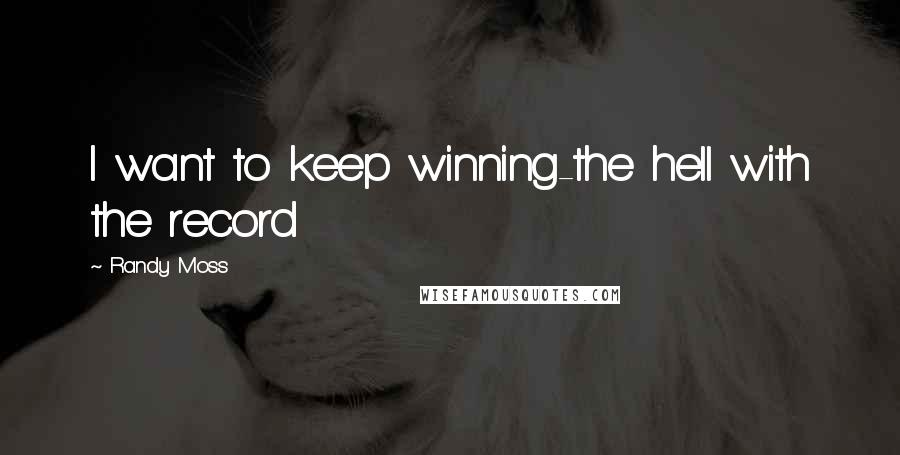 I want to keep winning-the hell with the record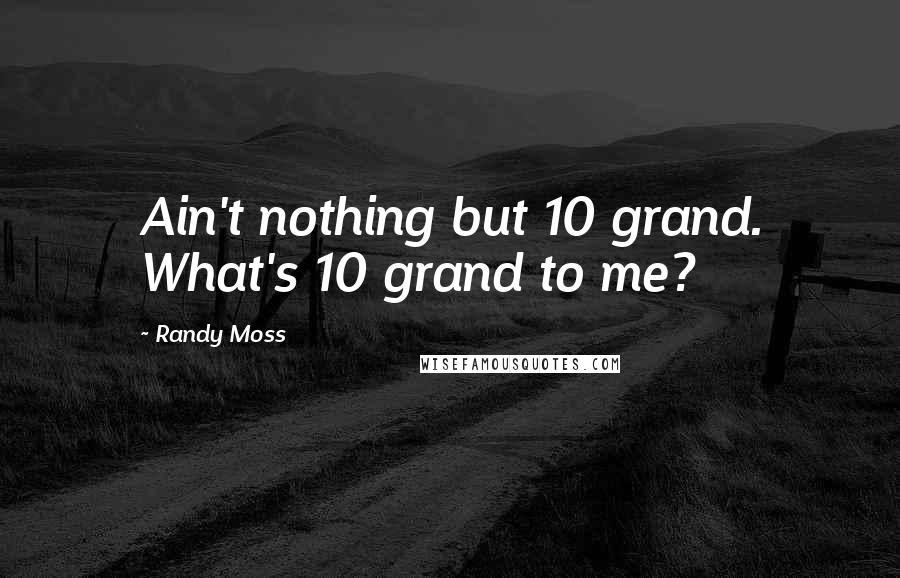 Ain't nothing but 10 grand. What's 10 grand to me?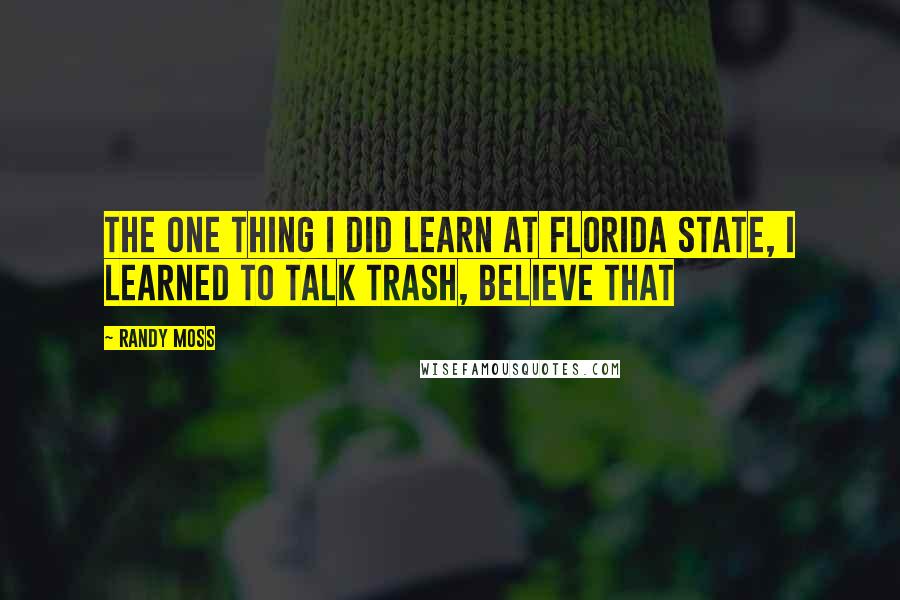 The one thing I did learn at Florida State, I learned to talk trash, believe that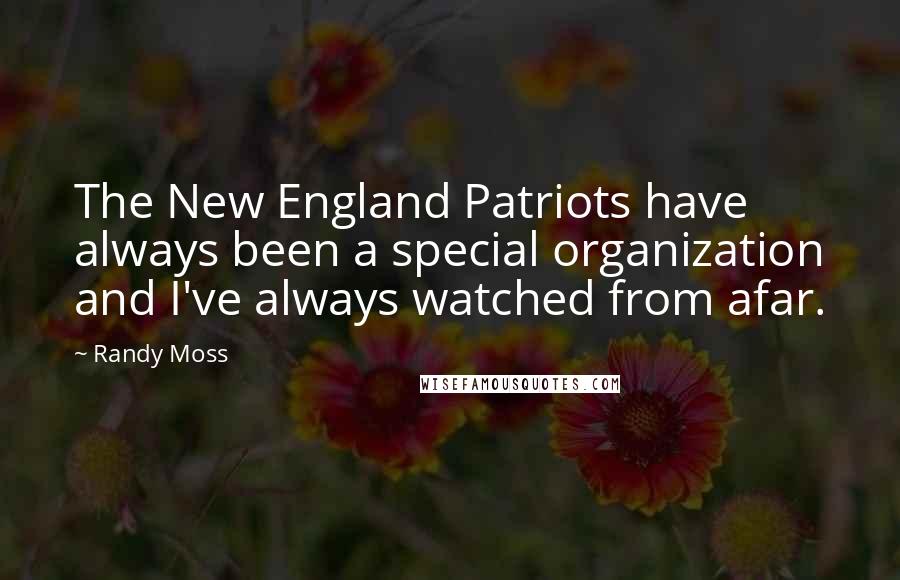 The New England Patriots have always been a special organization and I've always watched from afar.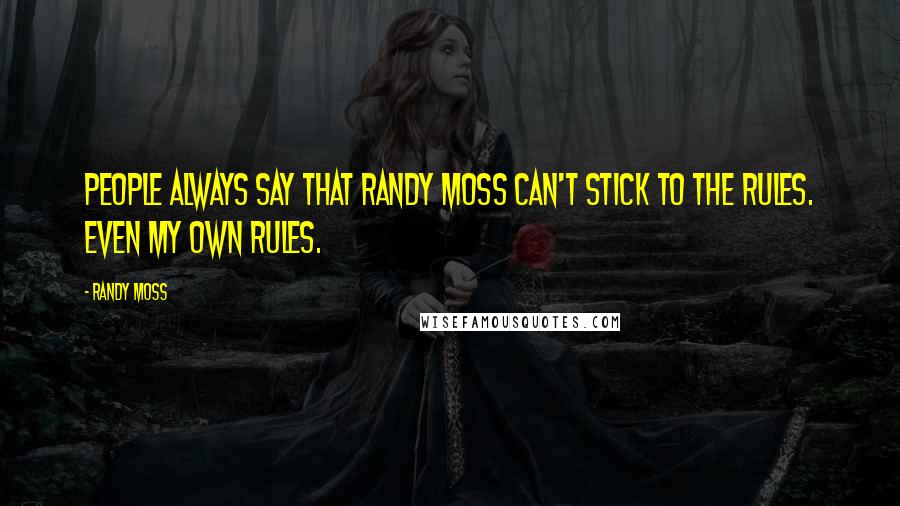 People always say that Randy Moss can't stick to the rules. Even my own rules.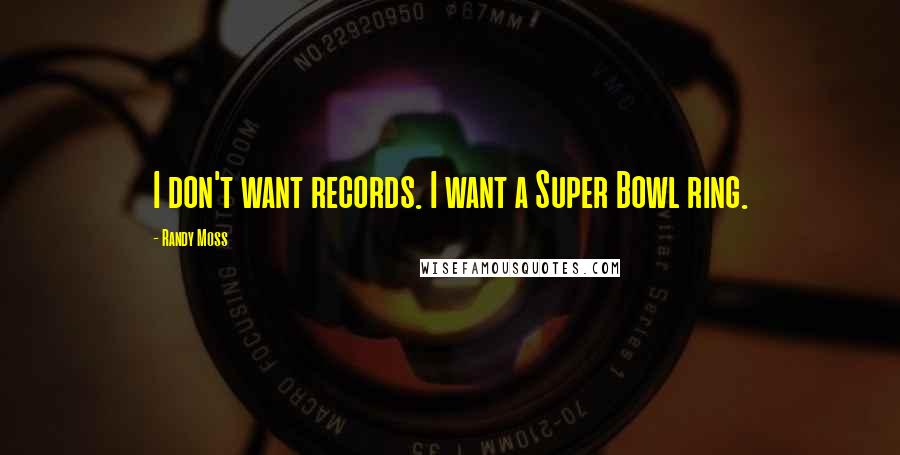 I don't want records. I want a Super Bowl ring.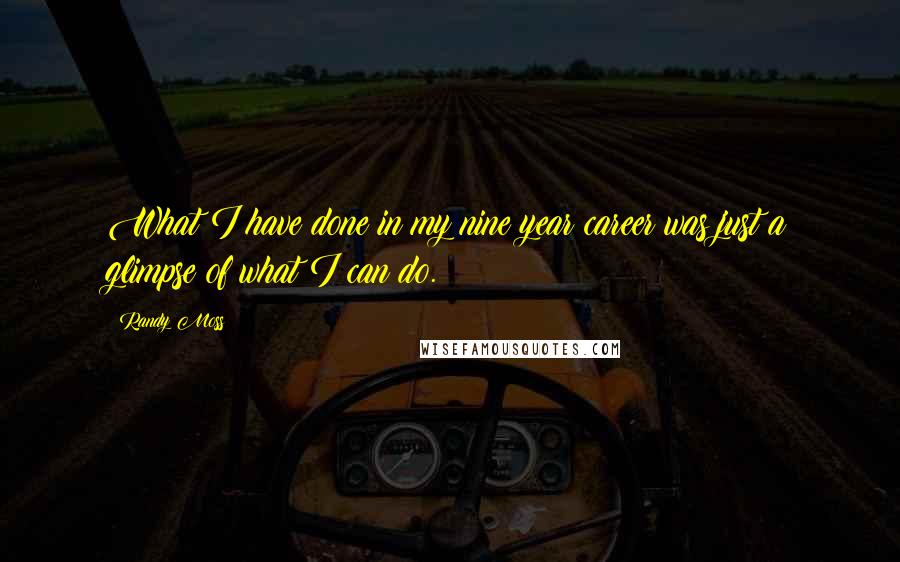 What I have done in my nine year career was just a glimpse of what I can do.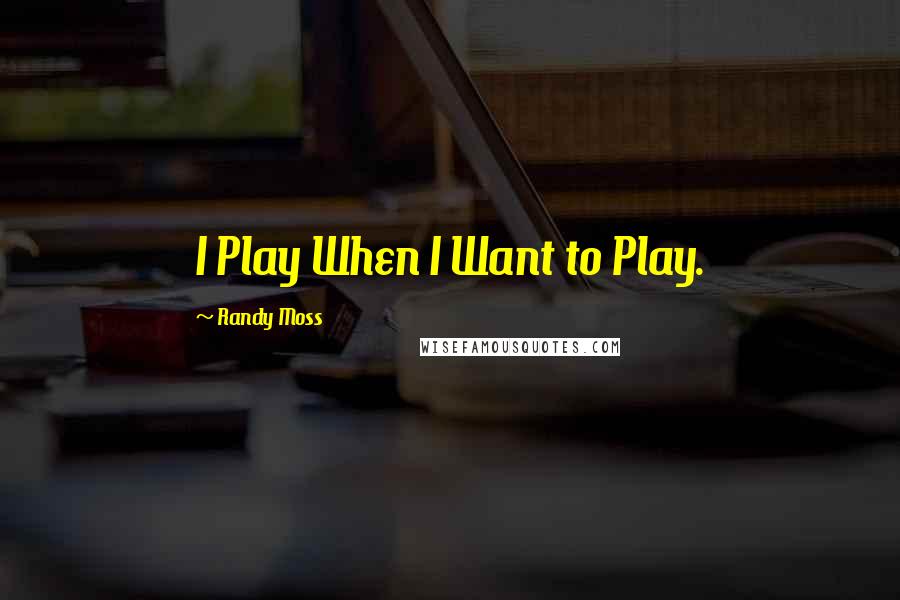 I Play When I Want to Play.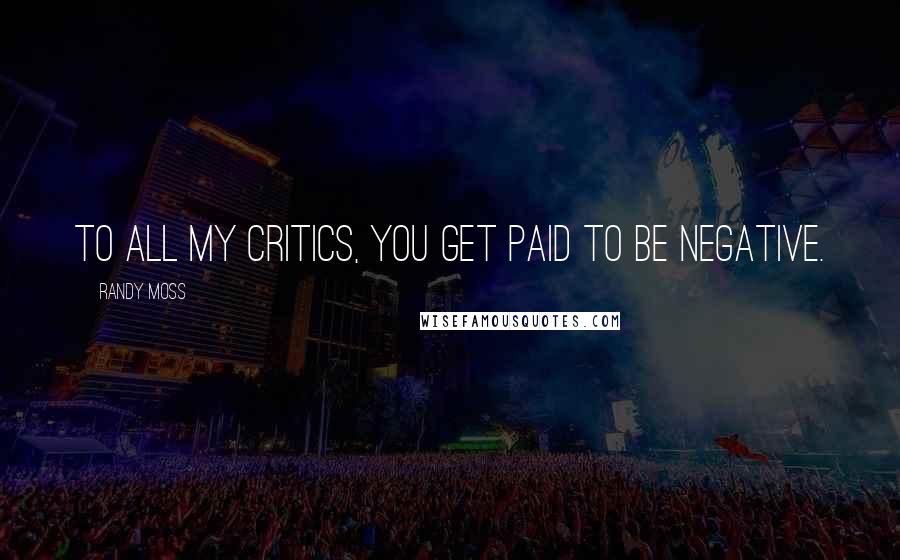 To all my critics, you get paid to be negative.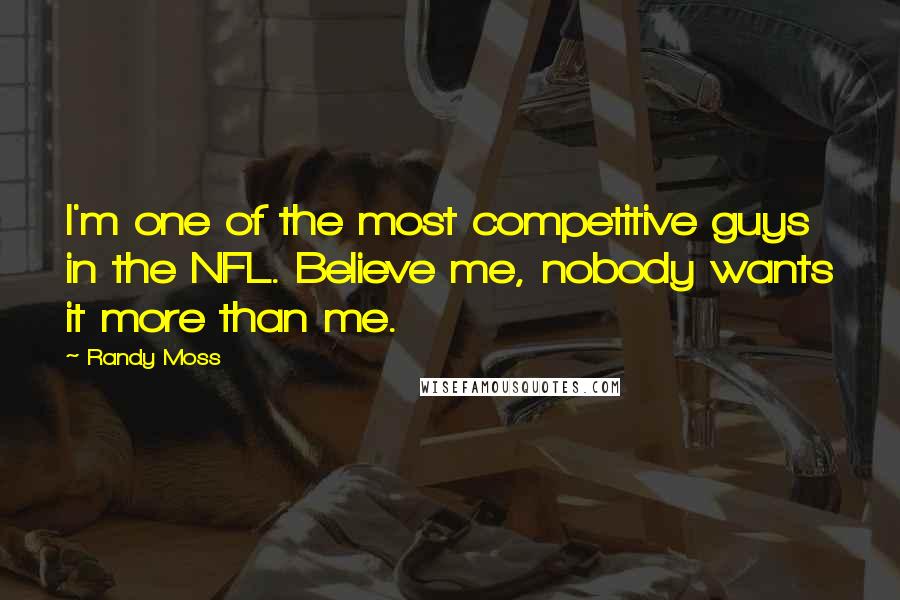 I'm one of the most competitive guys in the NFL. Believe me, nobody wants it more than me.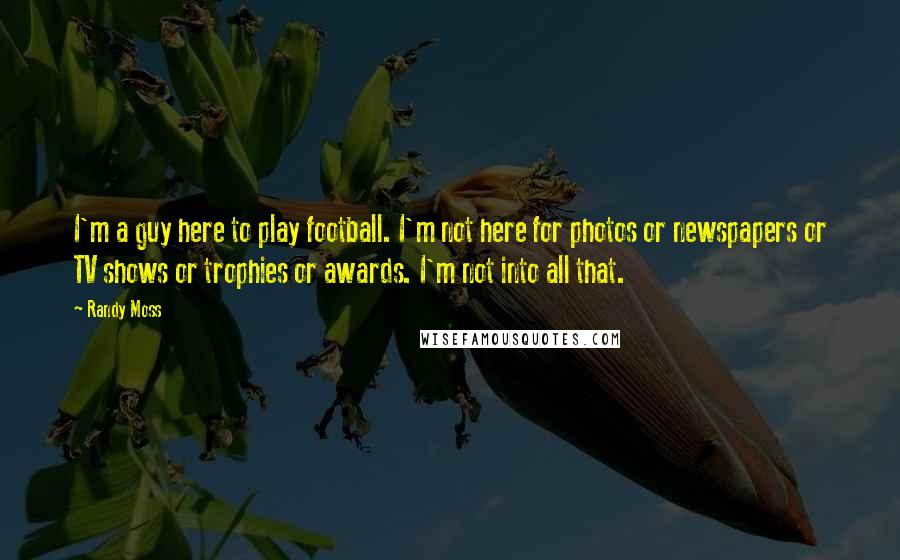 I'm a guy here to play football. I'm not here for photos or newspapers or TV shows or trophies or awards. I'm not into all that.
I can't really have any friends. It's sad, really. It's lonely. But that's how I am.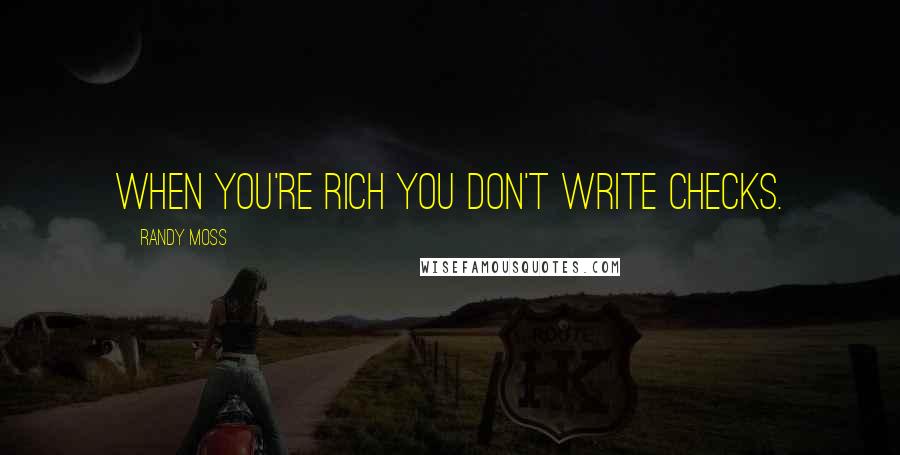 When you're rich you don't write checks.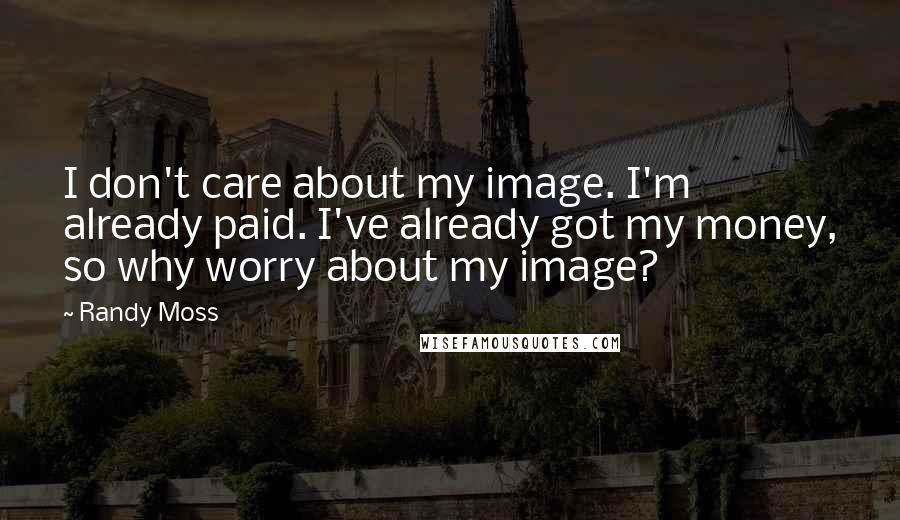 I don't care about my image. I'm already paid. I've already got my money, so why worry about my image?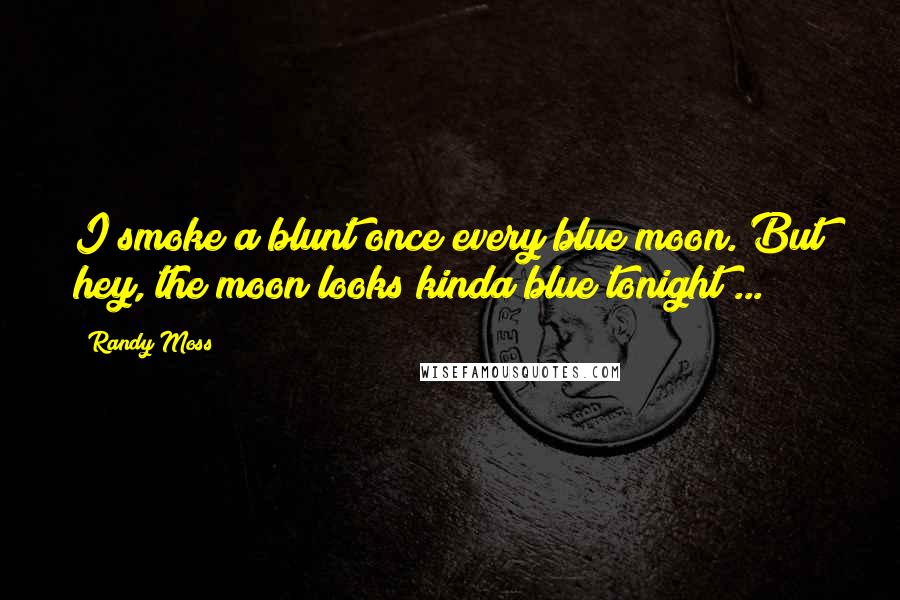 I smoke a blunt once every blue moon. But hey, the moon looks kinda blue tonight ...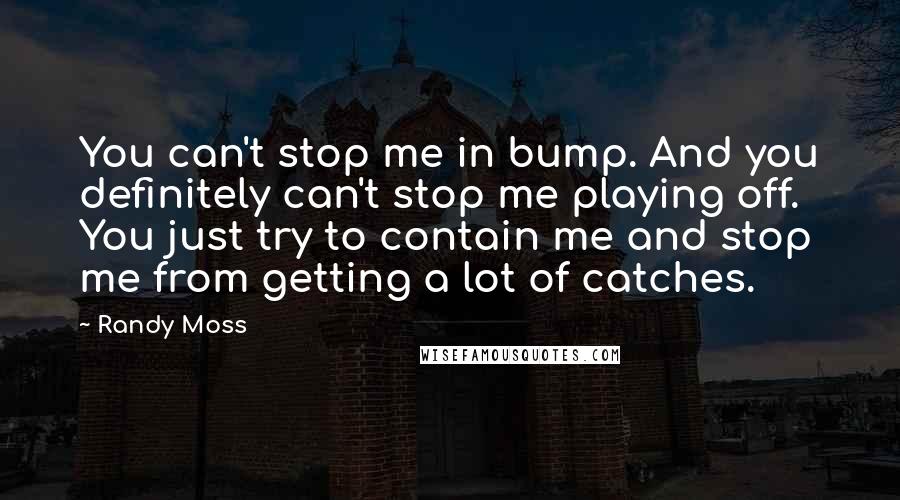 You can't stop me in bump. And you definitely can't stop me playing off. You just try to contain me and stop me from getting a lot of catches.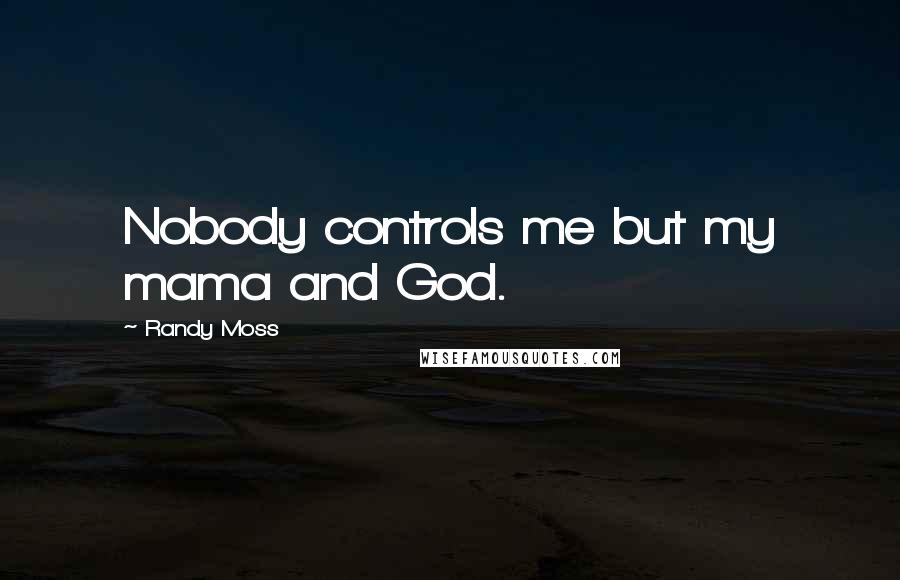 Nobody controls me but my mama and God.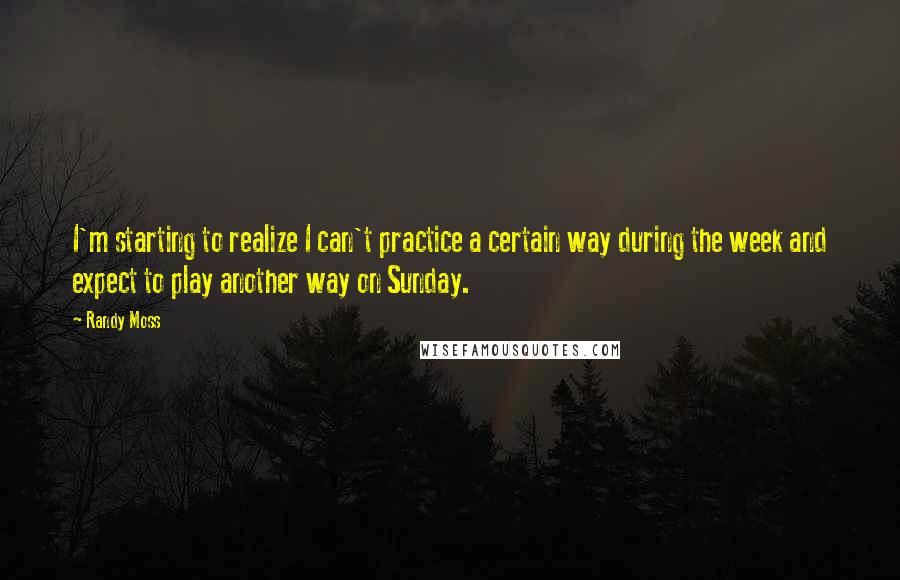 I'm starting to realize I can't practice a certain way during the week and expect to play another way on Sunday.