No Regrets In Love Quotes
Collection of top 36 famous quotes about No Regrets In Love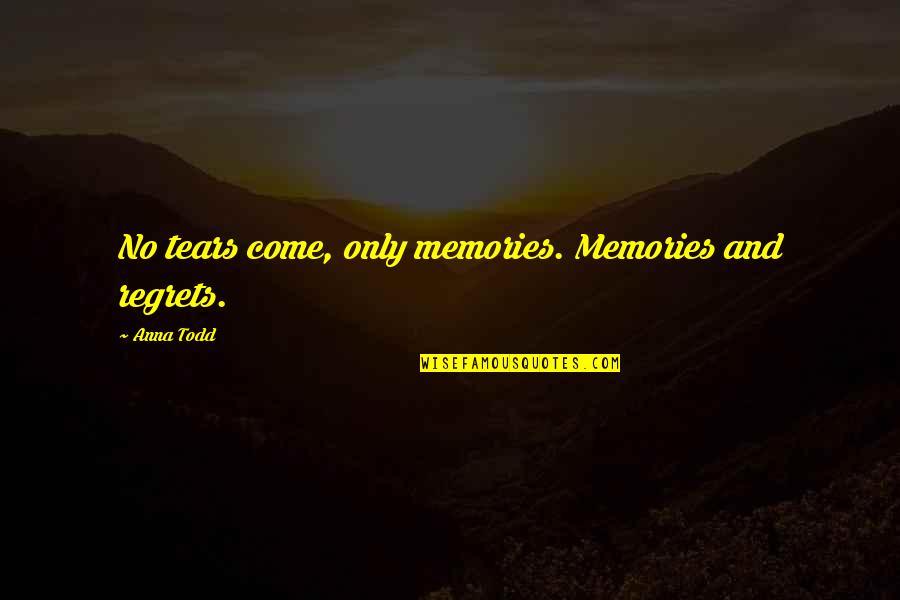 No tears come, only memories. Memories and regrets.
—
Anna Todd
She could have lived every minute she'd had with him better. She should have always spoken the best words she could to him.
—
Veronica Rossi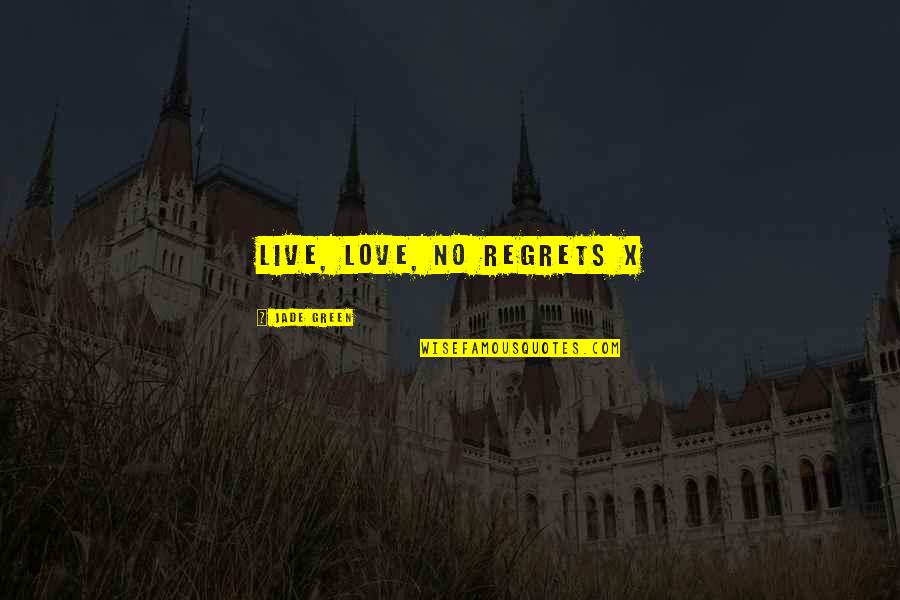 Live, Love, No Regrets x
—
Jade Green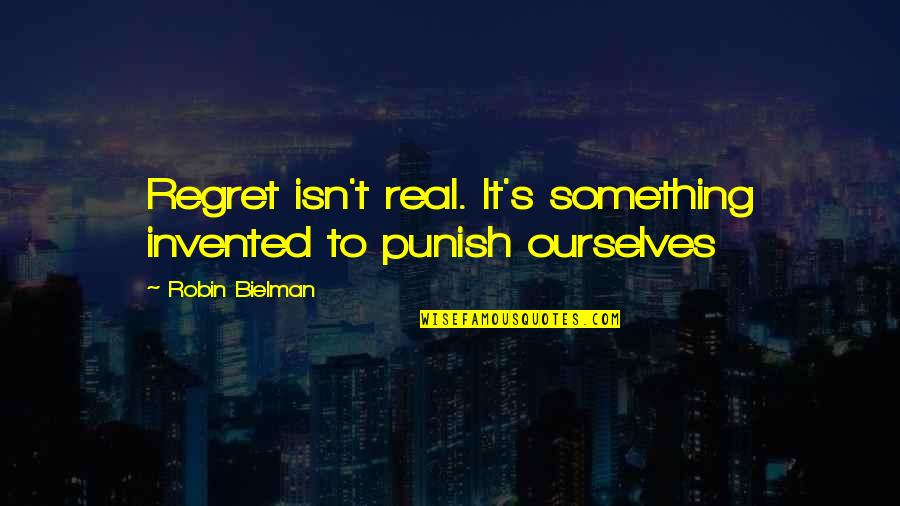 Regret isn't real. It's something invented to punish ourselves
—
Robin Bielman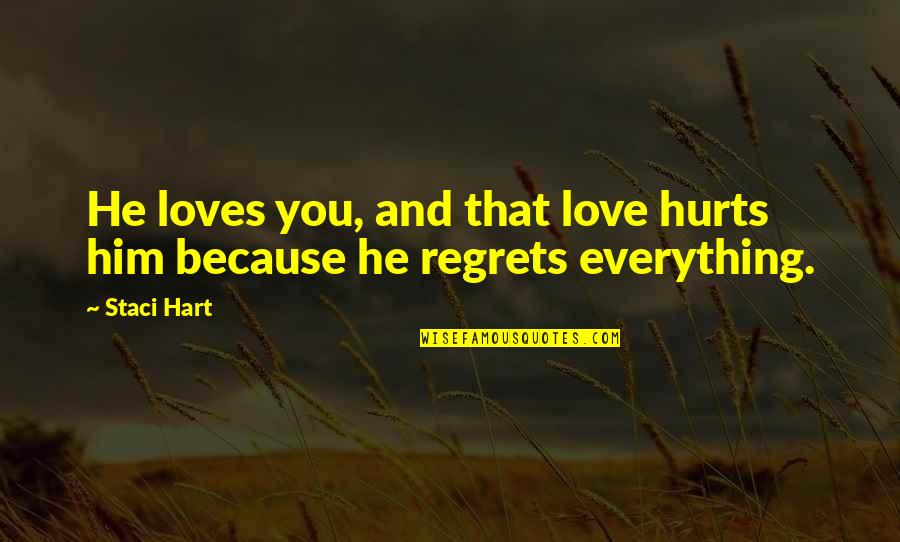 He loves you, and that love hurts him because he regrets everything.
—
Staci Hart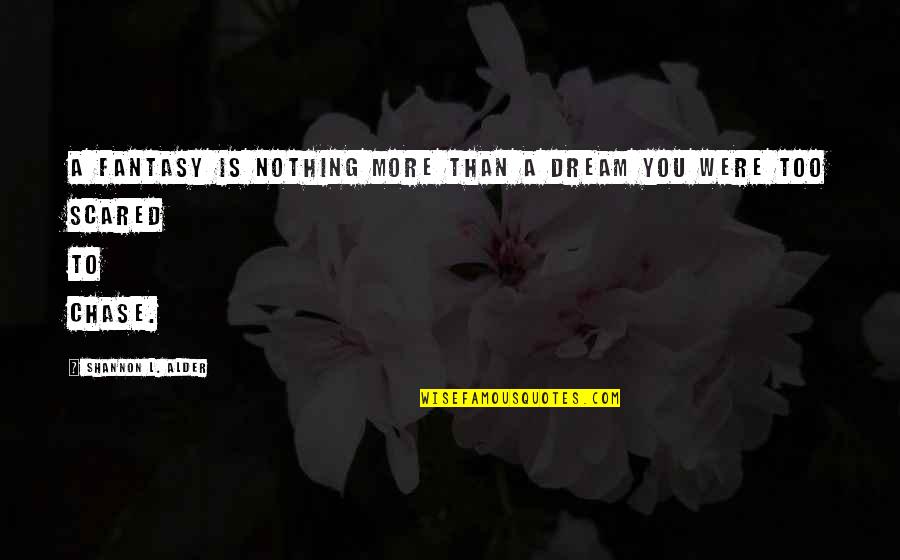 A fantasy is nothing more than a dream you were too scared to chase.
—
Shannon L. Alder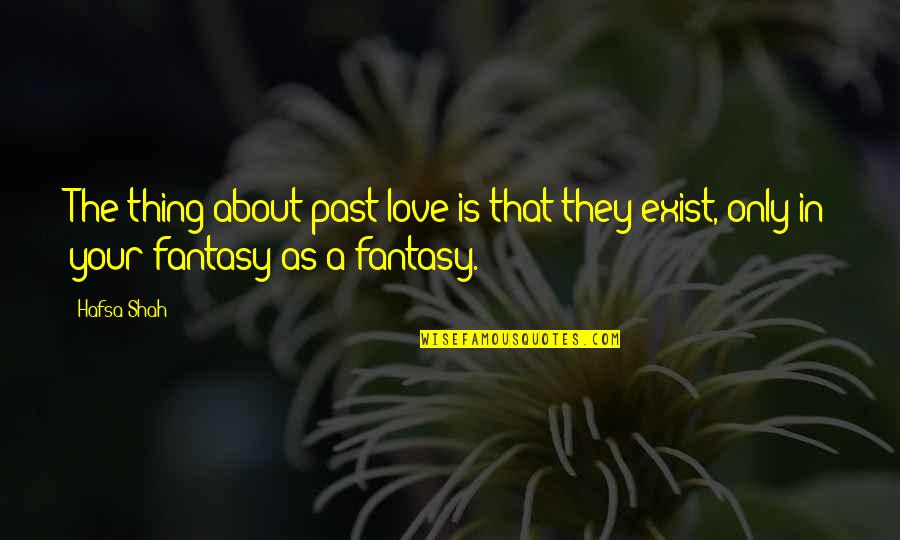 The thing about past love is that they exist, only in your fantasy as a fantasy.
—
Hafsa Shah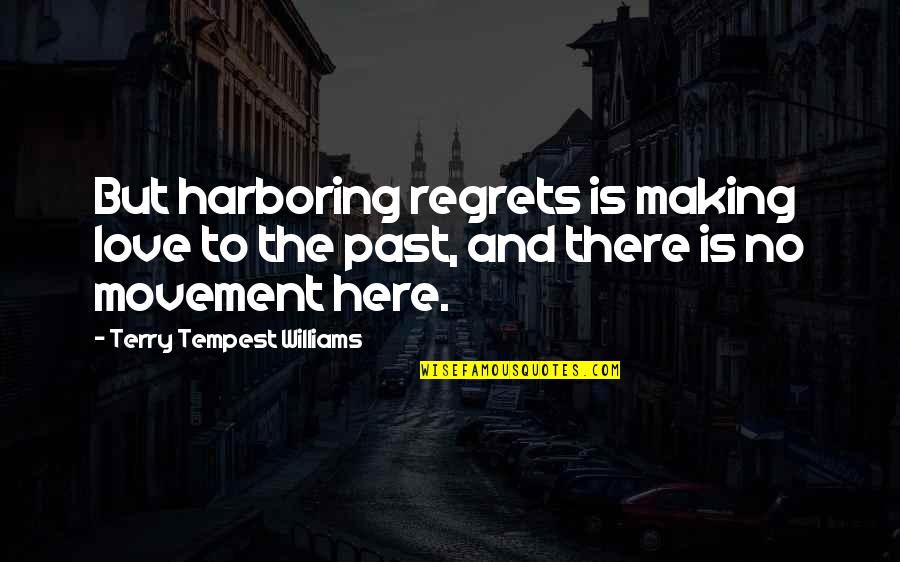 But harboring regrets is making love to the past, and there is no movement here.
—
Terry Tempest Williams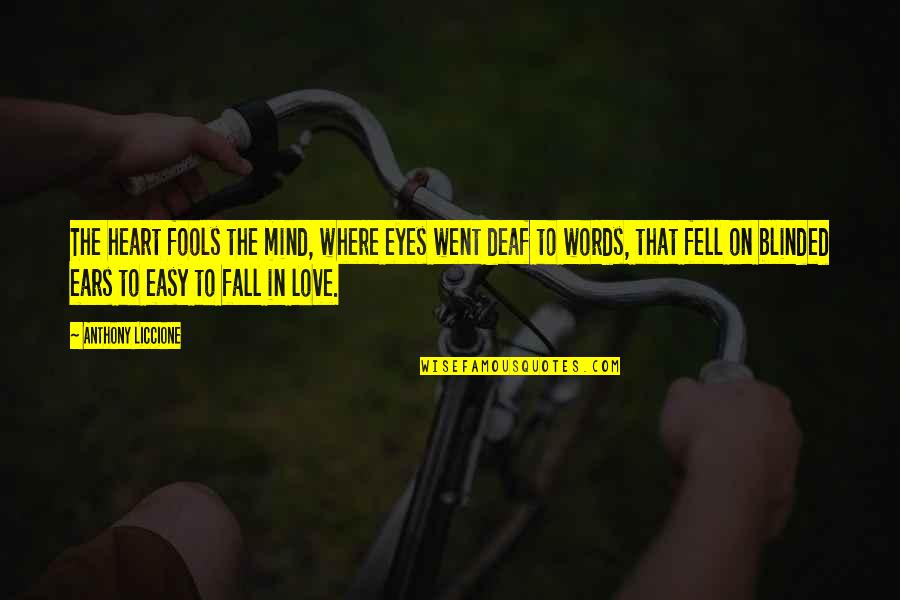 The heart fools the mind, where eyes went deaf to words, that fell on blinded ears to easy to fall in love.
—
Anthony Liccione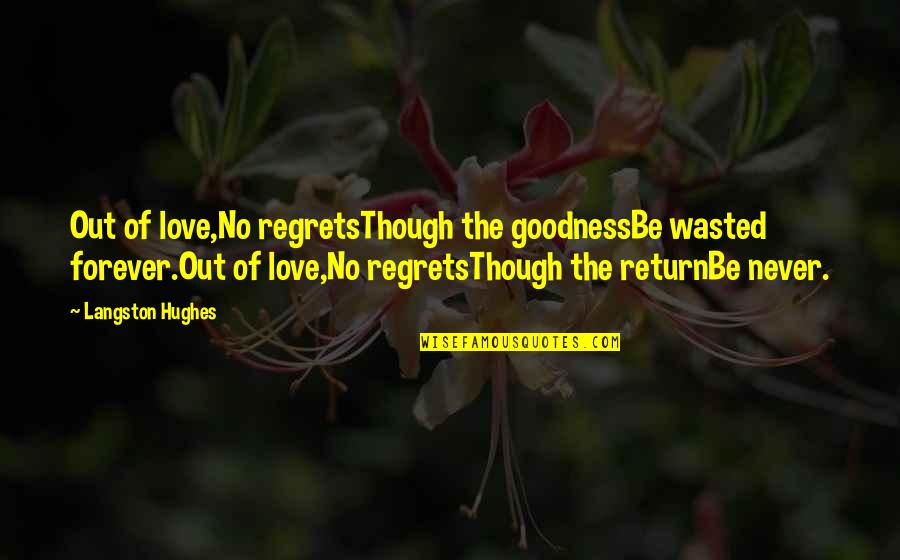 Out of love,
No regrets
Though the goodness
Be wasted forever.
Out of love,
No regrets
Though the return
Be never.
—
Langston Hughes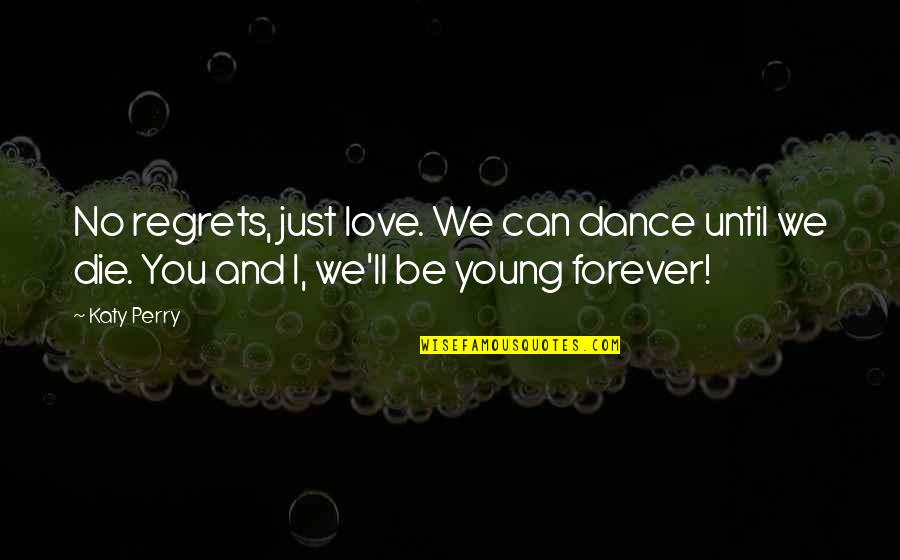 No regrets, just love. We can dance until we die. You and I, we'll be young forever!
—
Katy Perry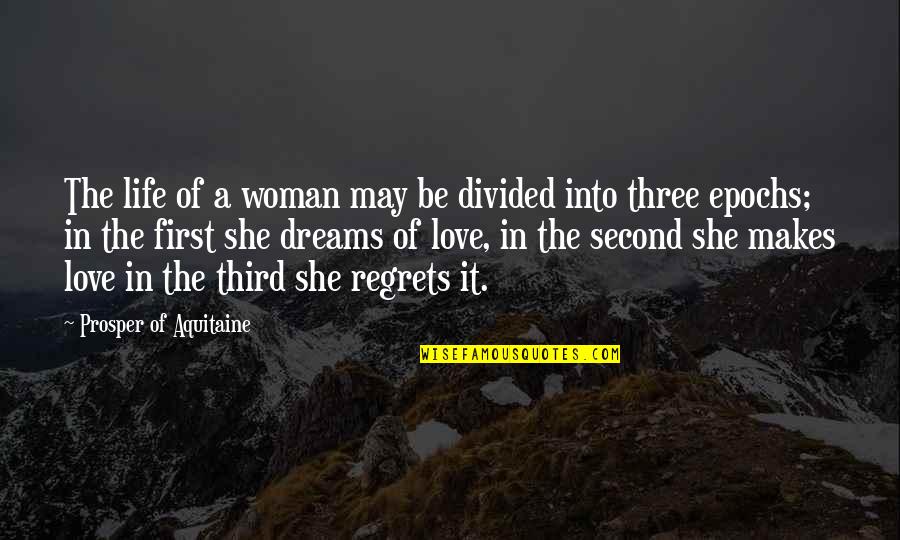 The life of a woman may be divided into three epochs; in the first she dreams of love, in the second she makes love in the third she regrets it. —
Prosper Of Aquitaine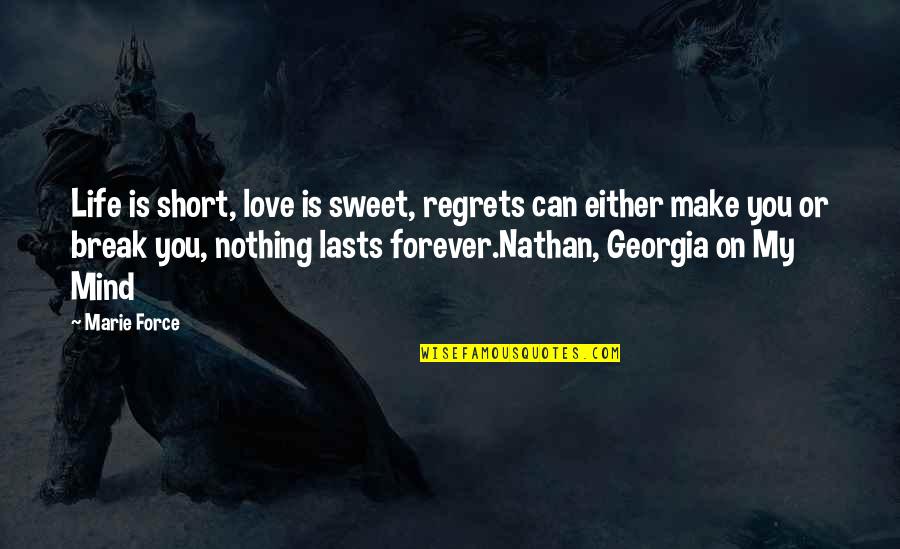 Life is short, love is sweet, regrets can either make you or break you, nothing lasts forever.
Nathan, Georgia on My Mind —
Marie Force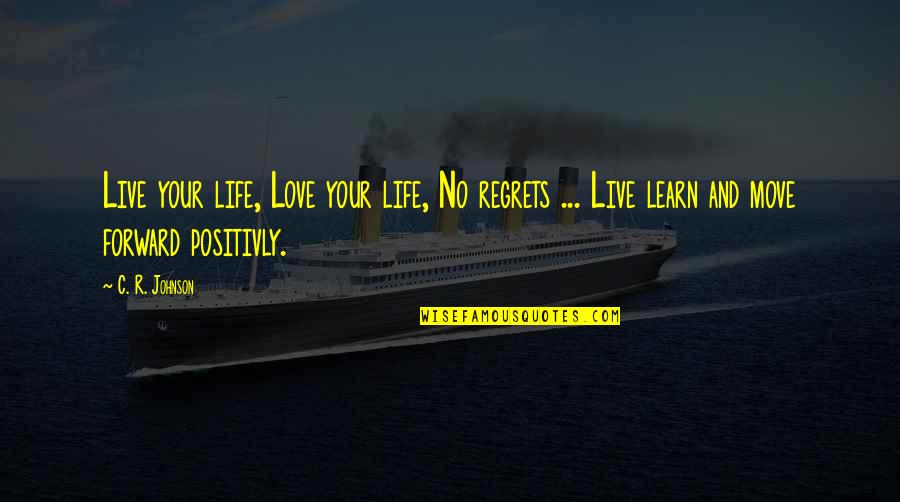 Live your life, Love your life, No regrets ... Live learn and move forward positivly. —
C. R. Johnson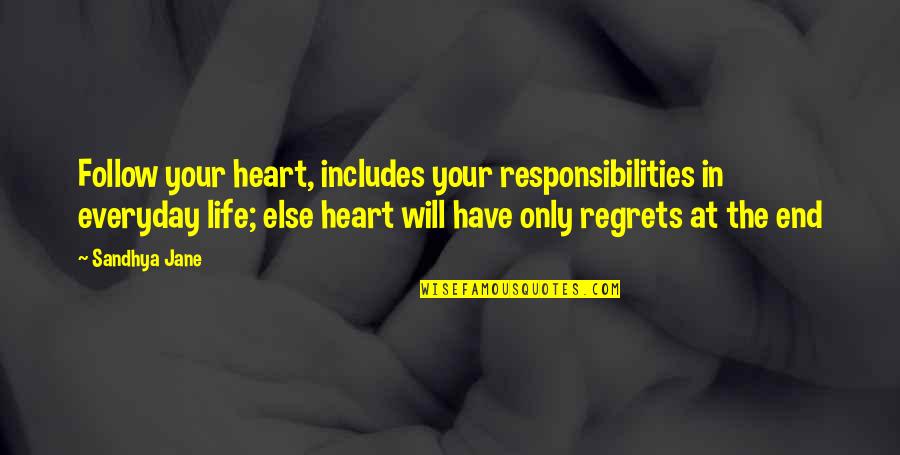 Follow your heart, includes your responsibilities in everyday life; else heart will have only regrets at the end —
Sandhya Jane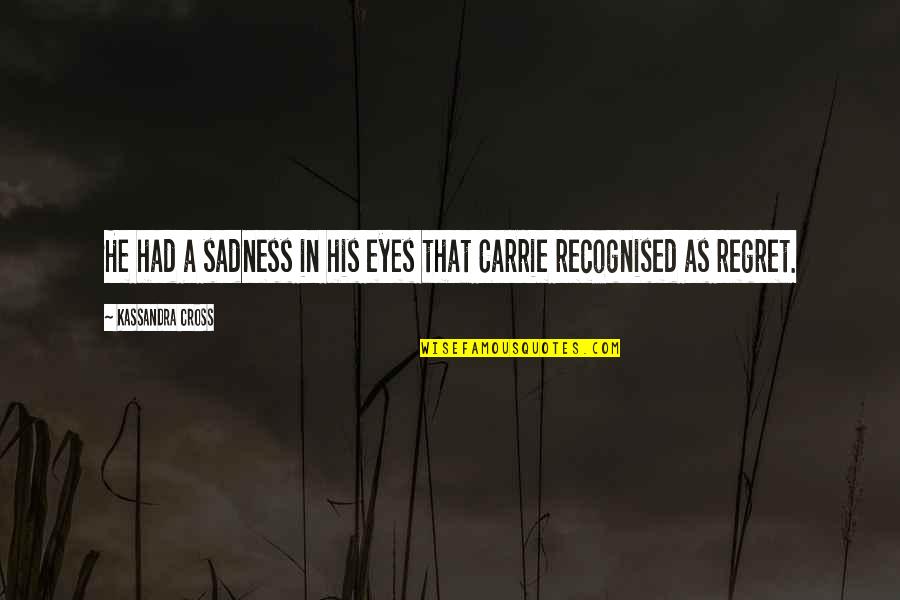 He had a sadness in his eyes that Carrie recognised as regret. —
Kassandra Cross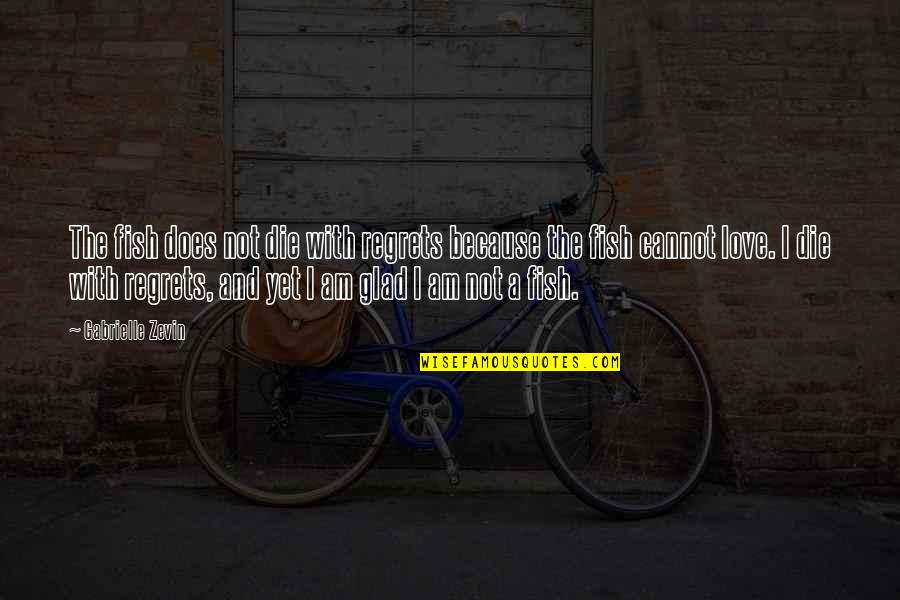 The fish does not die with regrets because the fish cannot love. I die with regrets, and yet I am glad I am not a fish. —
Gabrielle Zevin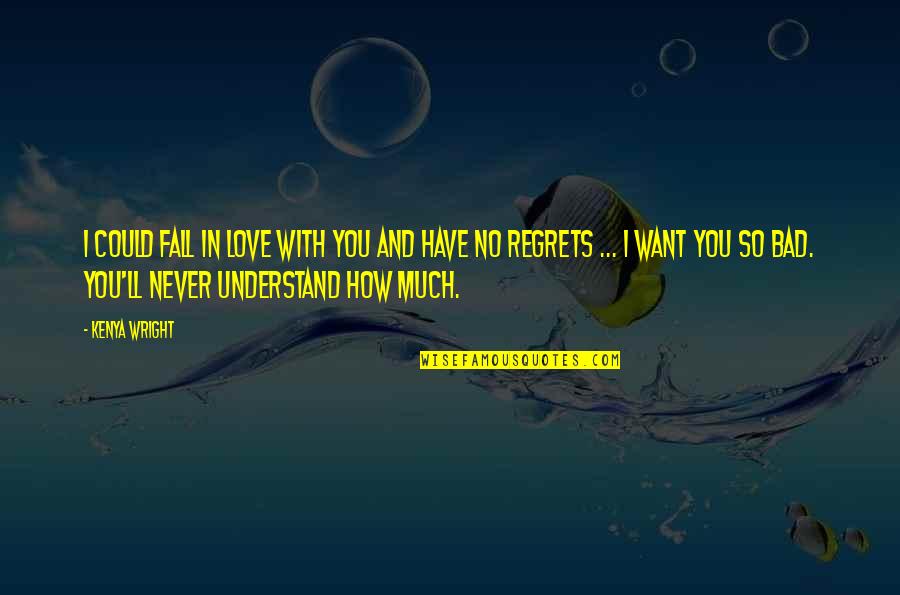 I could fall in love with you and have no regrets ... I want you so bad. You'll never understand how much. —
Kenya Wright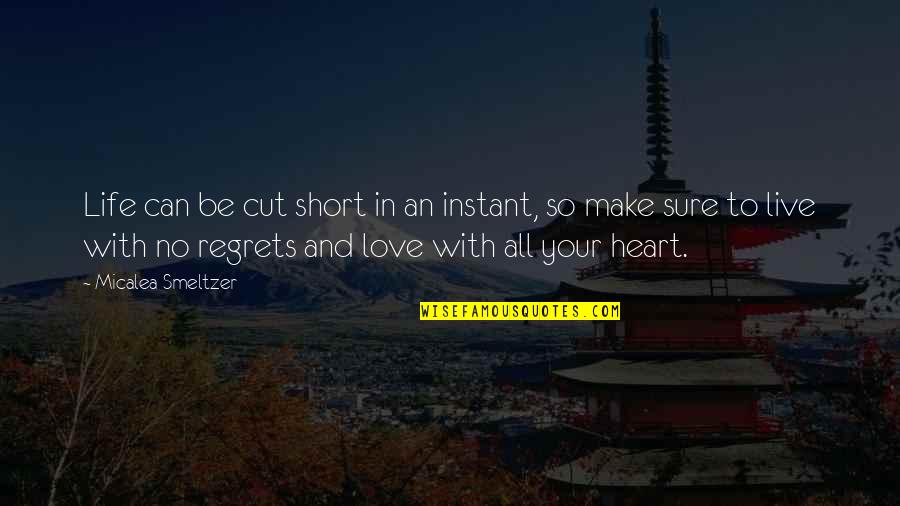 Life can be cut short in an instant, so make sure to live with no regrets and love with all your heart. —
Micalea Smeltzer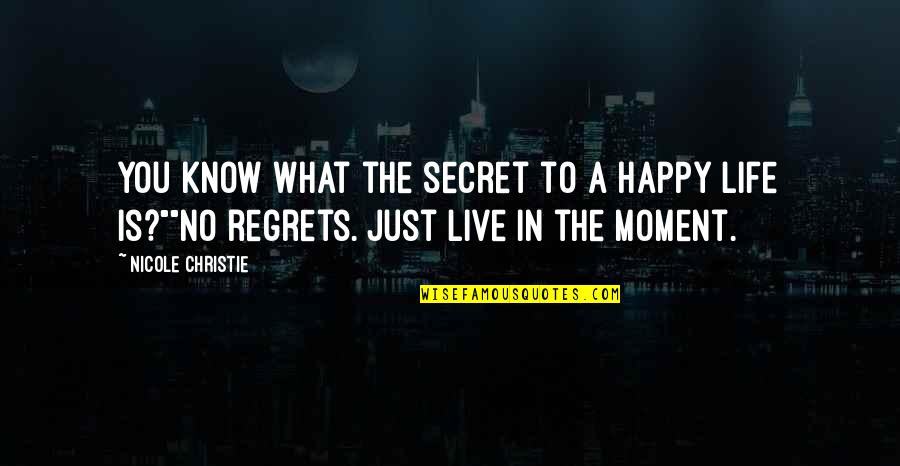 You know what the secret to a happy life is?"
"No regrets. Just live in the moment. —
Nicole Christie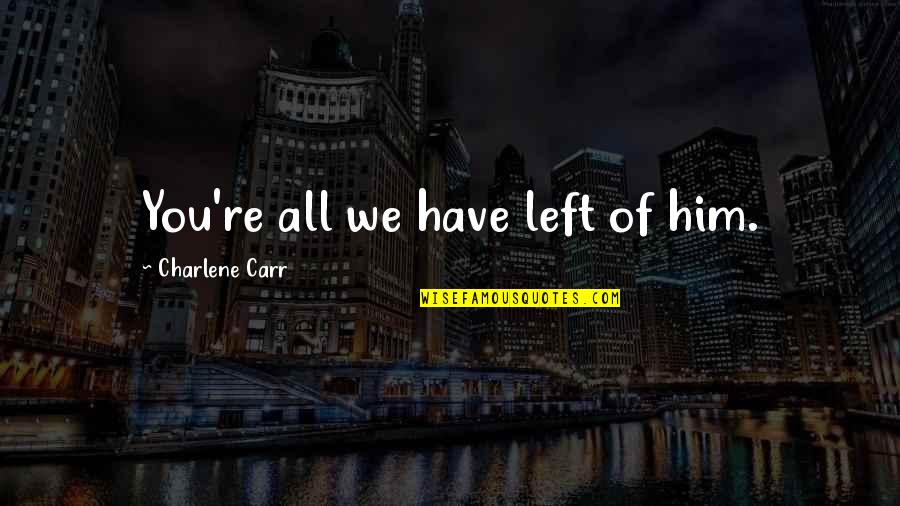 You're all we have left of him. —
Charlene Carr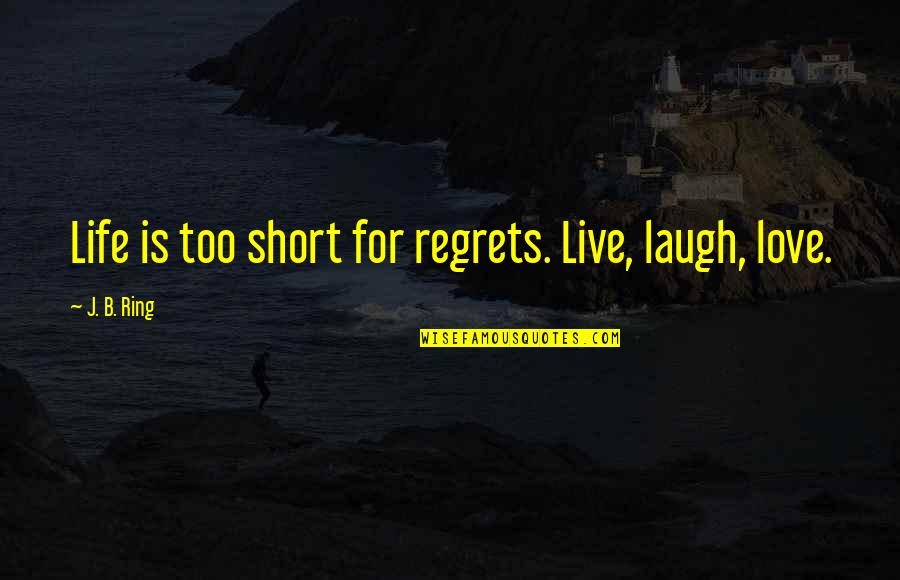 Life is too short for regrets. Live, laugh, love. —
J. B. Ring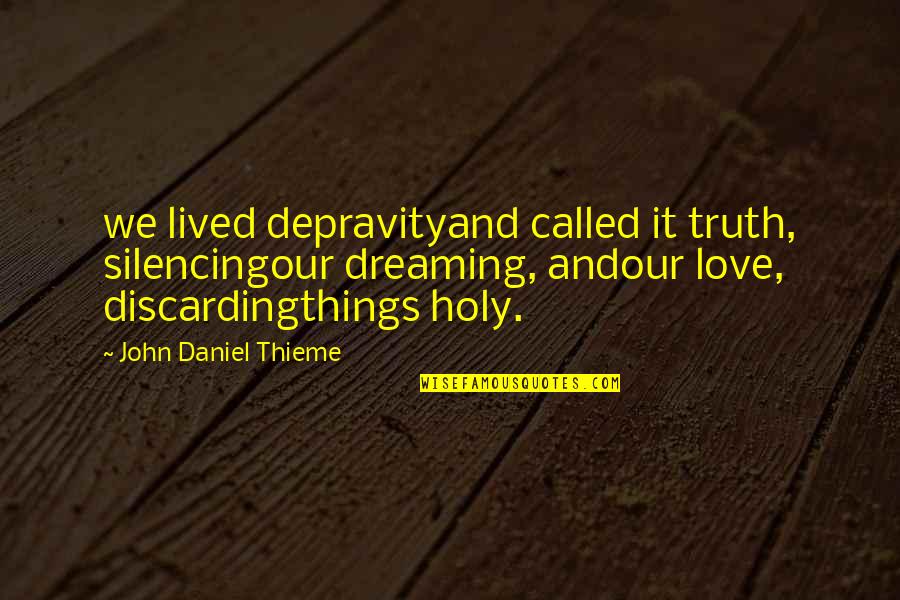 we lived depravity
and called it truth, silencing
our dreaming, and
our love, discarding
things holy. —
John Daniel Thieme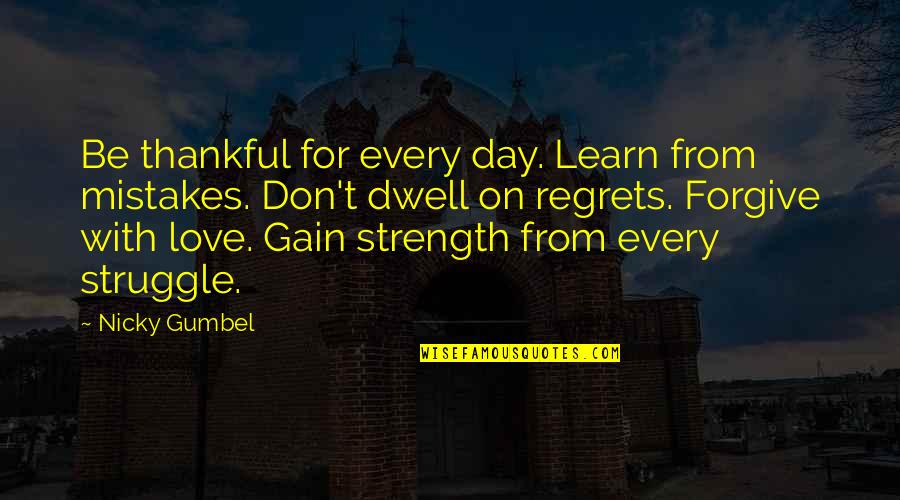 Be thankful for every day. Learn from mistakes. Don't dwell on regrets. Forgive with love. Gain strength from every struggle. —
Nicky Gumbel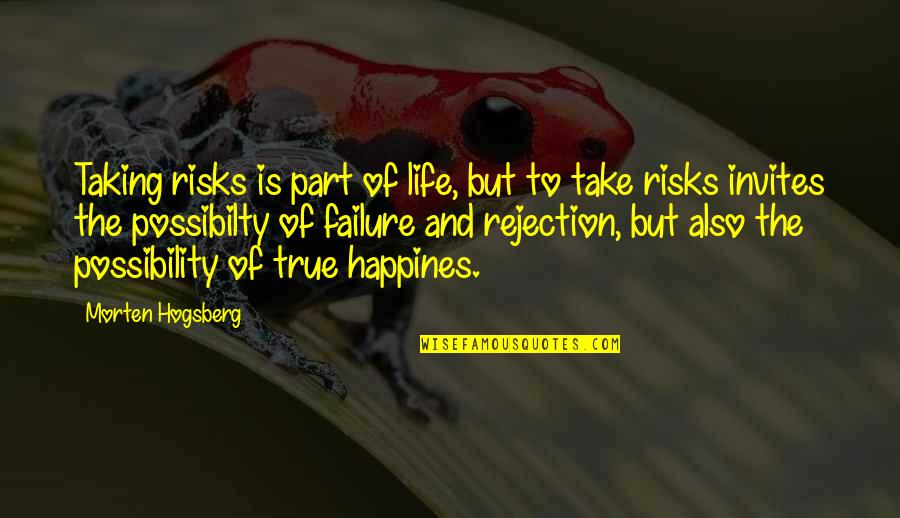 Taking risks is part of life, but to take risks invites the possibilty of failure and rejection, but also the possibility of true happines. —
Morten Hogsberg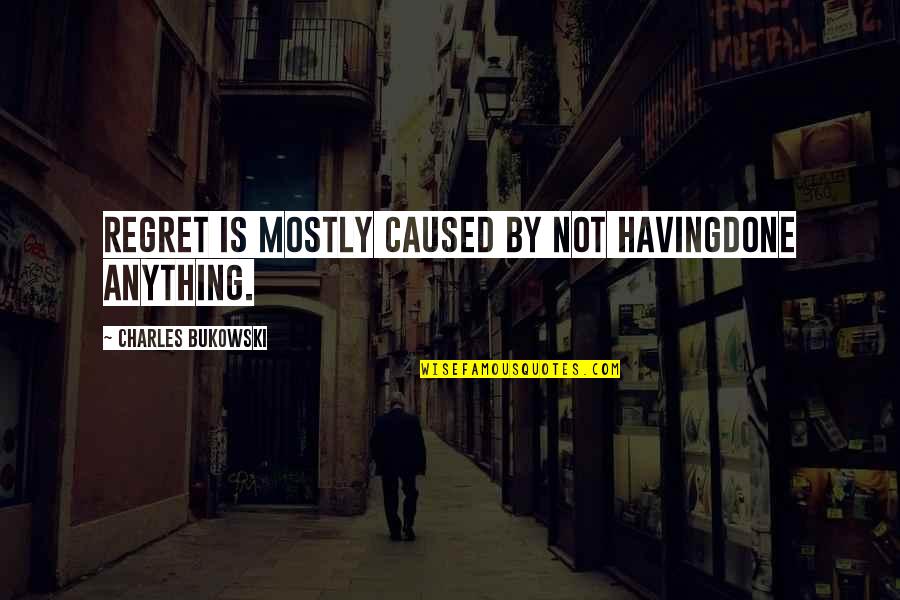 Regret is mostly caused by not having
done anything. —
Charles Bukowski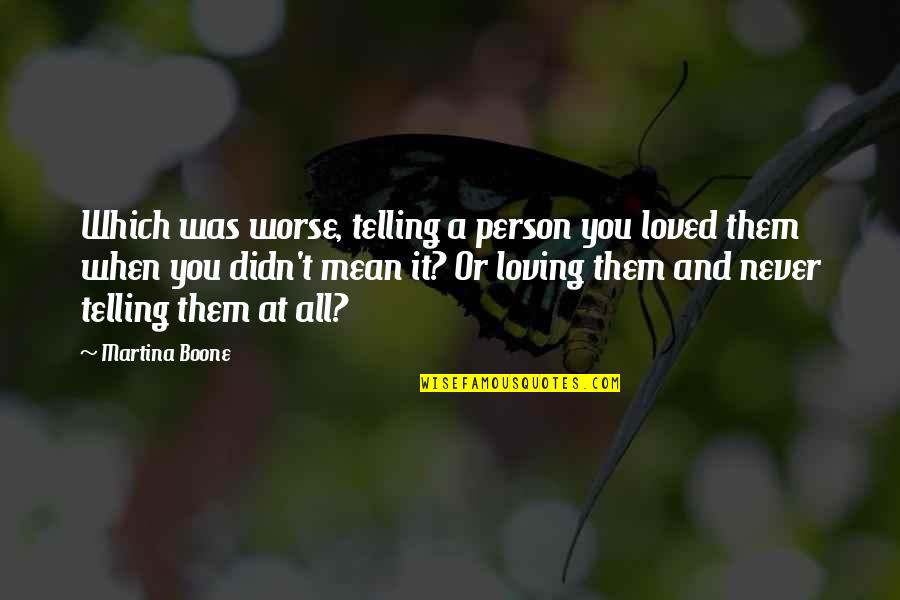 Which was worse, telling a person you loved them when you didn't mean it? Or loving them and never telling them at all? —
Martina Boone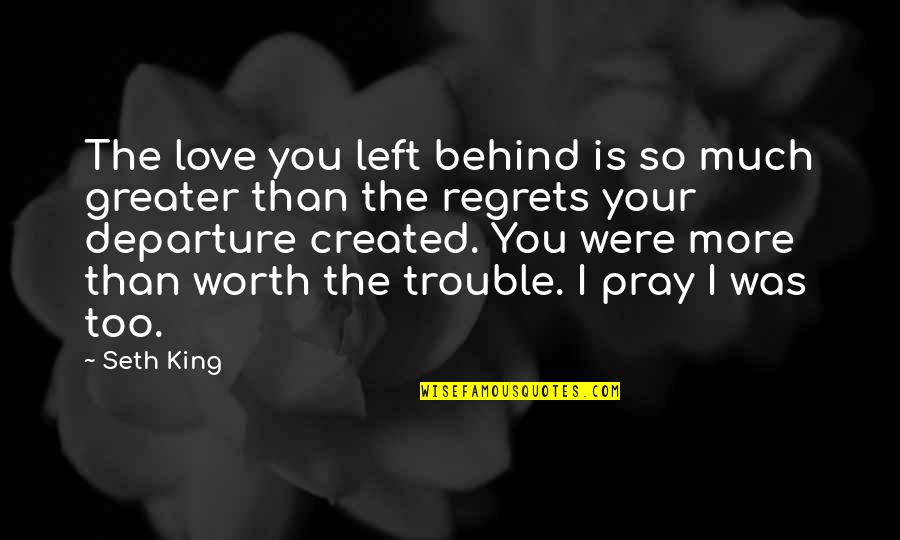 The love you left behind is so much greater than the regrets your departure created. You were more than worth the trouble. I pray I was too. —
Seth King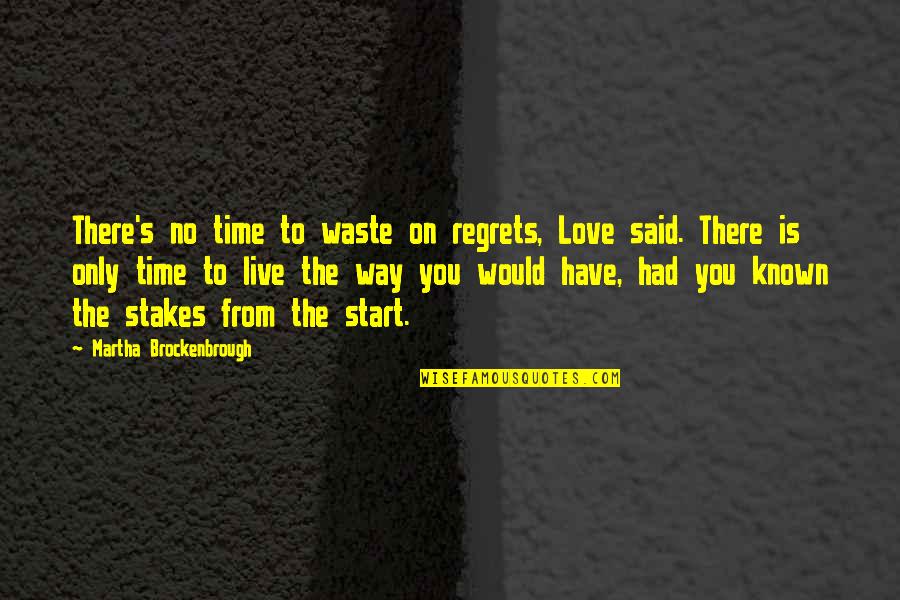 There's no time to waste on regrets, Love said. There is only time to live the way you would have, had you known the stakes from the start. —
Martha Brockenbrough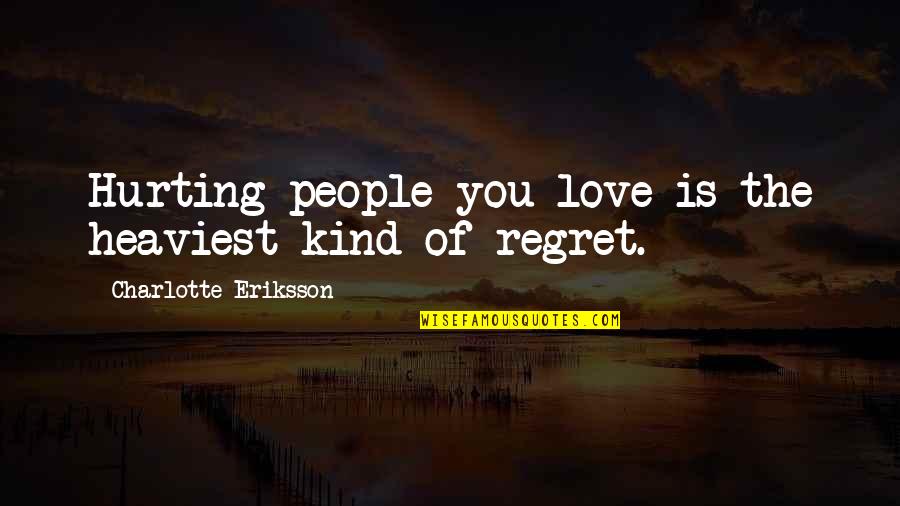 Hurting people you love is the heaviest kind of regret. —
Charlotte Eriksson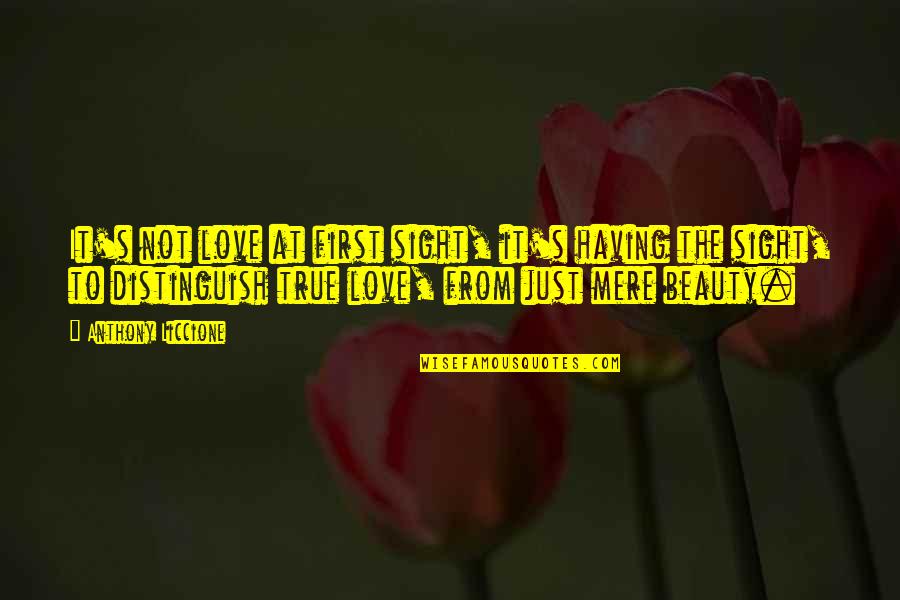 It's not love at first sight, it's having the sight, to distinguish true love, from just mere beauty. —
Anthony Liccione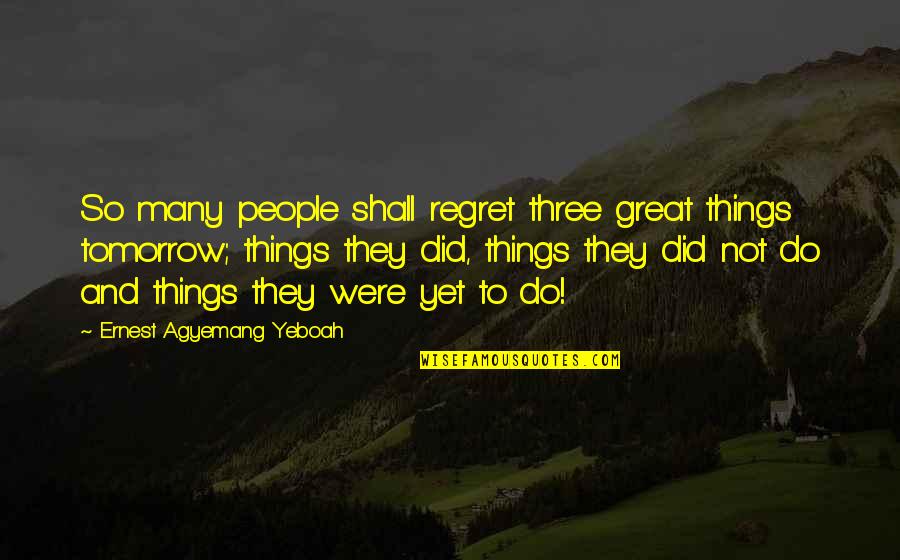 So many people shall regret three great things tomorrow; things they did, things they did not do and things they were yet to do! —
Ernest Agyemang Yeboah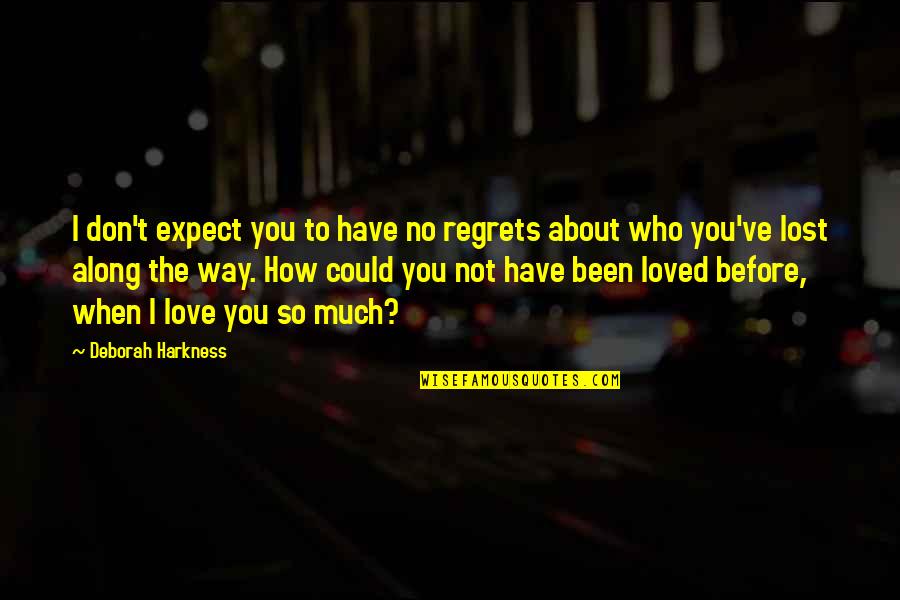 I don't expect you to have no regrets about who you've lost along the way. How could you not have been loved before, when I love you so much? —
Deborah Harkness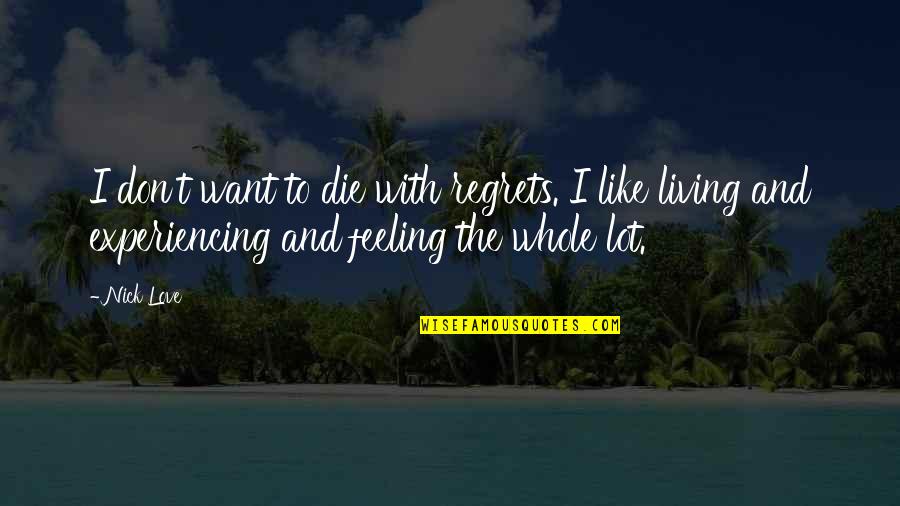 I don't want to die with regrets. I like living and experiencing and feeling the whole lot. —
Nick Love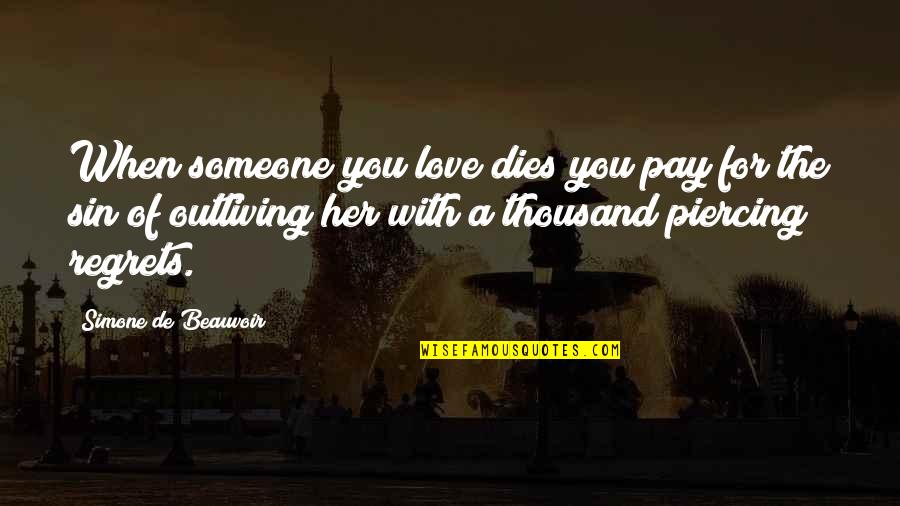 When someone you love dies you pay for the sin of outliving her with a thousand piercing regrets. —
Simone De Beauvoir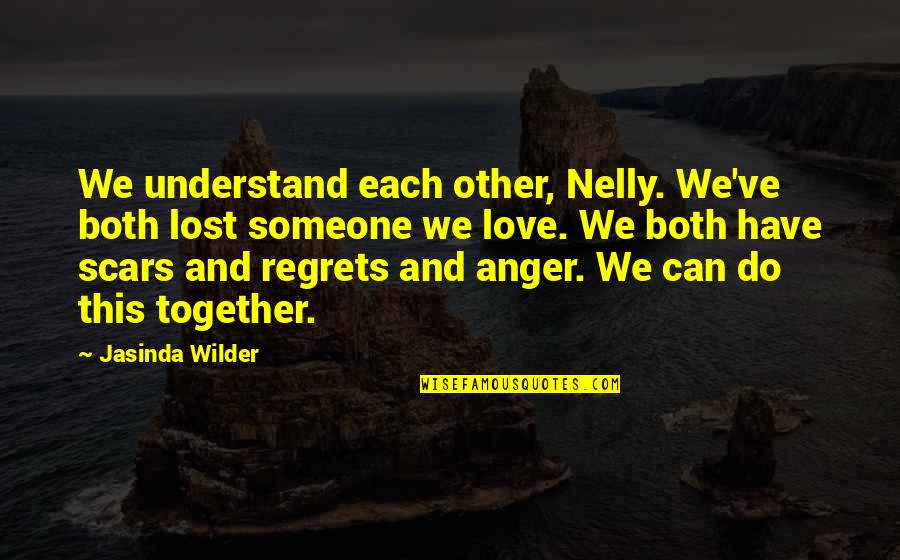 We understand each other, Nelly. We've both lost someone we love. We both have scars and regrets and anger. We can do this together. —
Jasinda Wilder