Remind Me Of You Quotes
Collection of top 48 famous quotes about Remind Me Of You
Remind Me Of You Quotes & Sayings
Happy to read and share the best inspirational Remind Me Of You quotes, sayings and quotations on Wise Famous Quotes.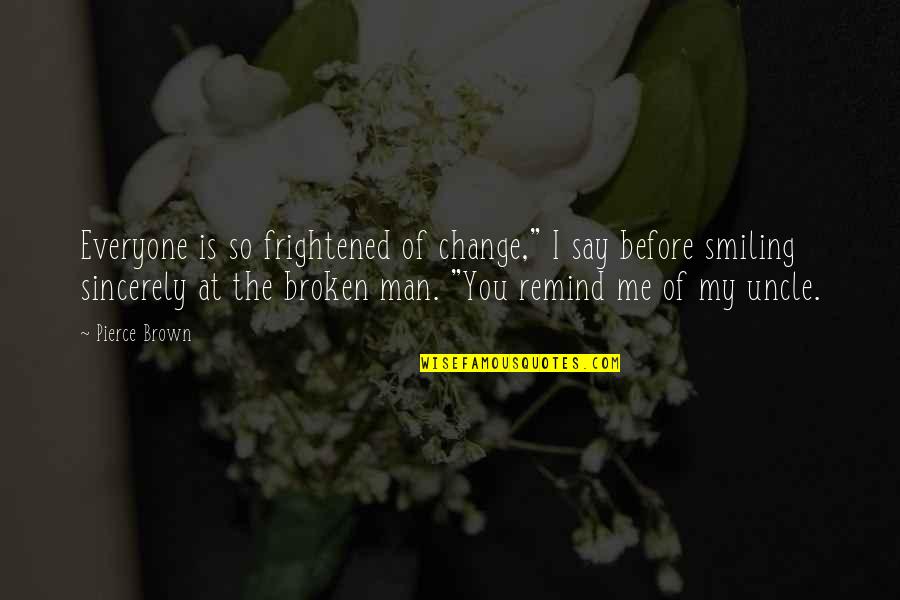 Everyone is so frightened of change," I say before smiling sincerely at the broken man. "You remind me of my uncle.
—
Pierce Brown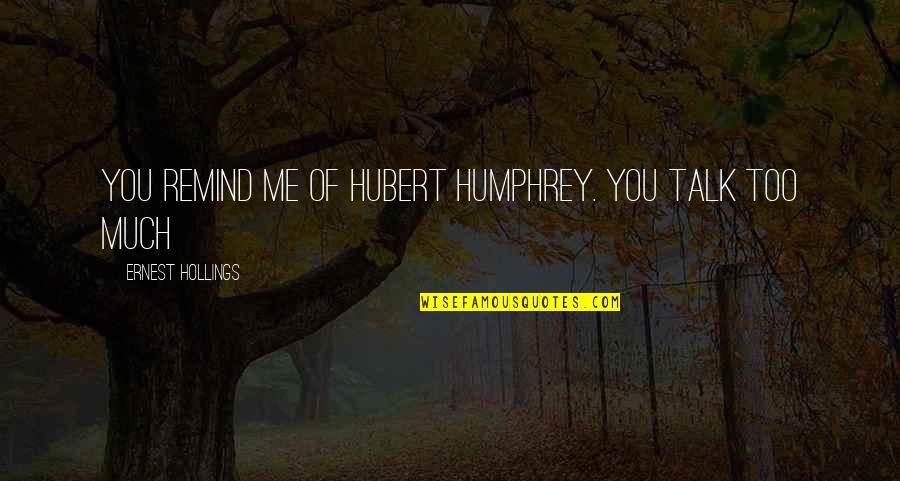 You remind me of Hubert Humphrey. You talk too much
—
Ernest Hollings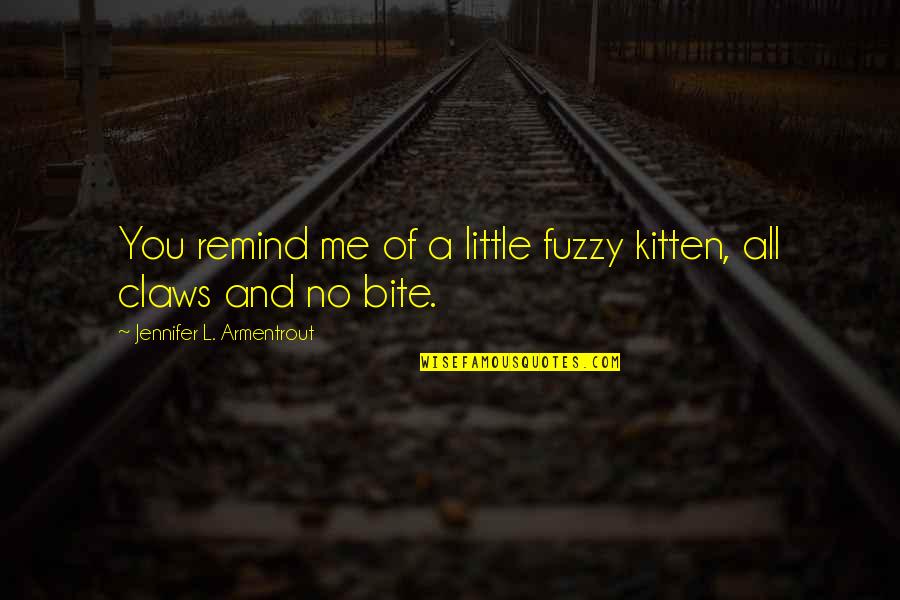 You remind me of a little fuzzy kitten, all claws and no bite.
—
Jennifer L. Armentrout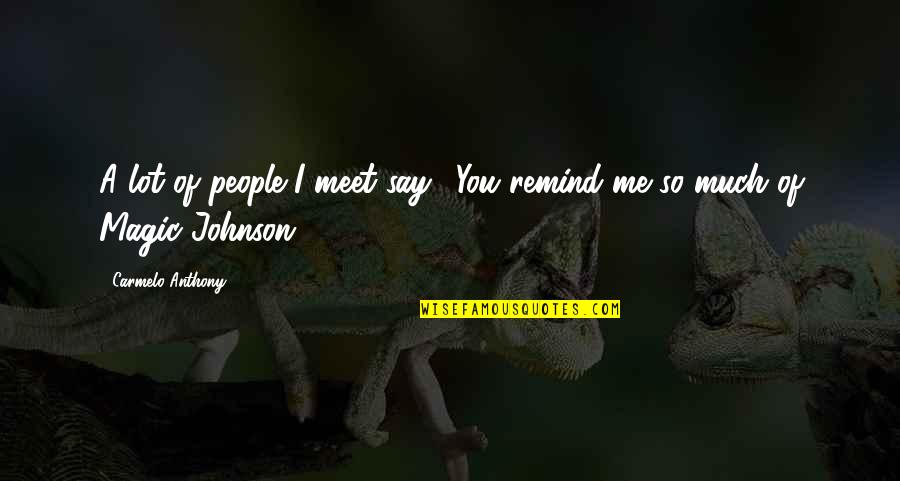 A lot of people I meet say, 'You remind me so much of Magic Johnson.'
—
Carmelo Anthony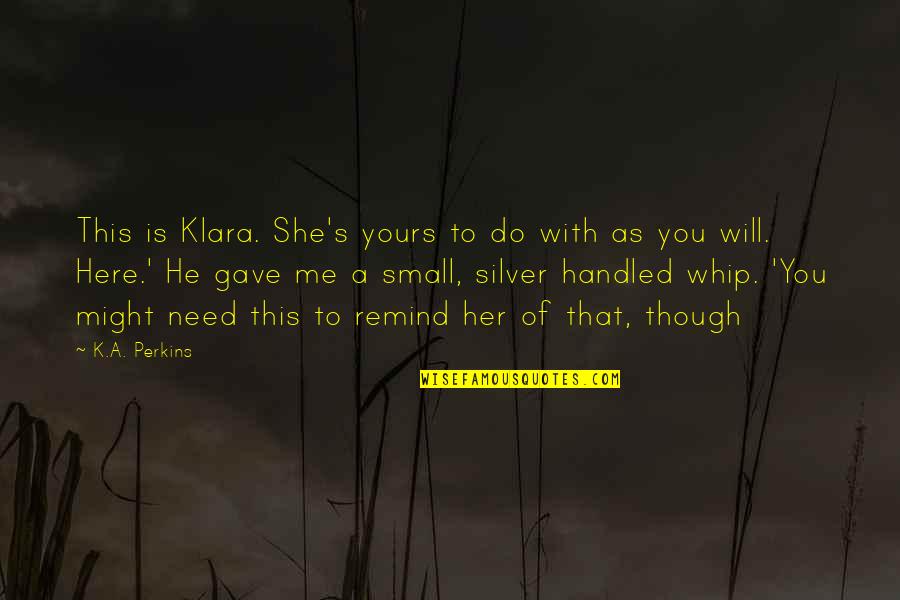 This is Klara. She's yours to do with as you will. Here.' He gave me a small, silver handled whip. 'You might need this to remind her of that, though
—
K.A. Perkins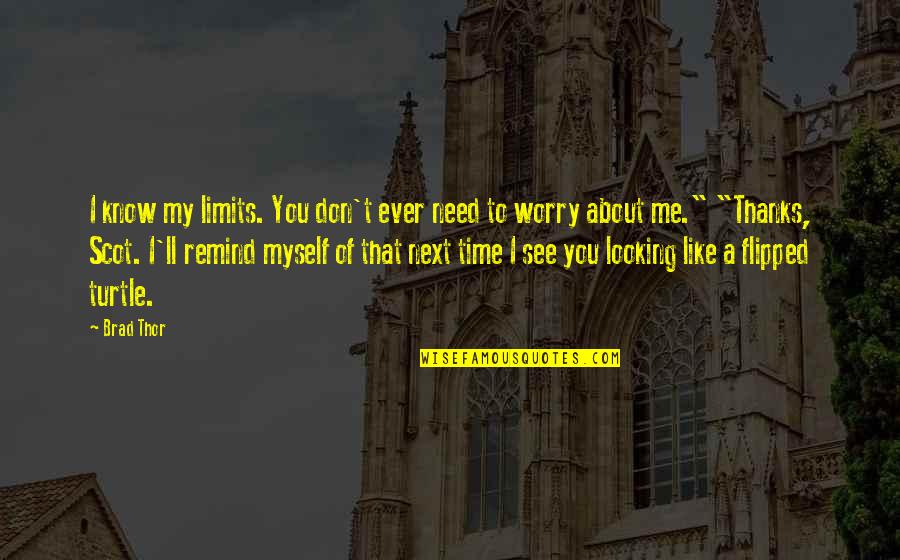 I know my limits. You don't ever need to worry about me." "Thanks, Scot. I'll remind myself of that next time I see you looking like a flipped turtle.
—
Brad Thor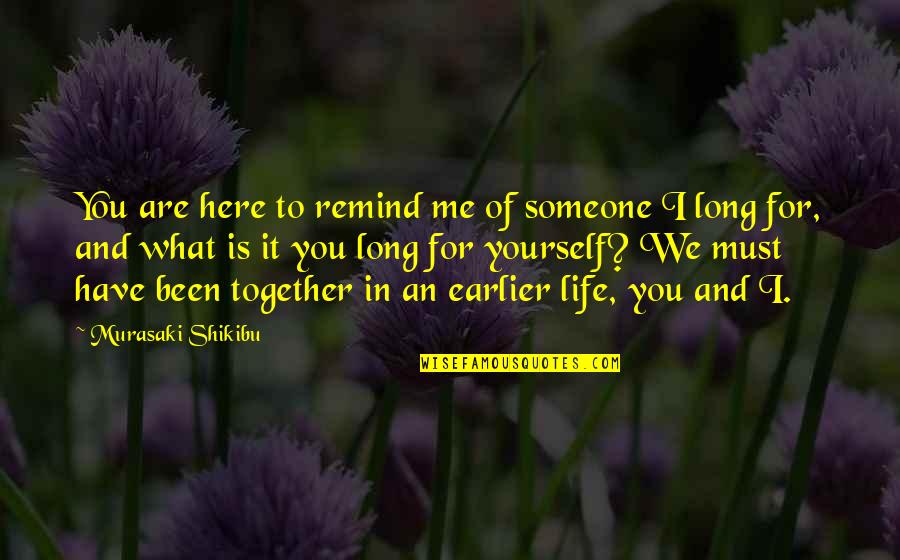 You are here to remind me of someone I long for, and what is it you long for yourself? We must have been together in an earlier life, you and I. —
Murasaki Shikibu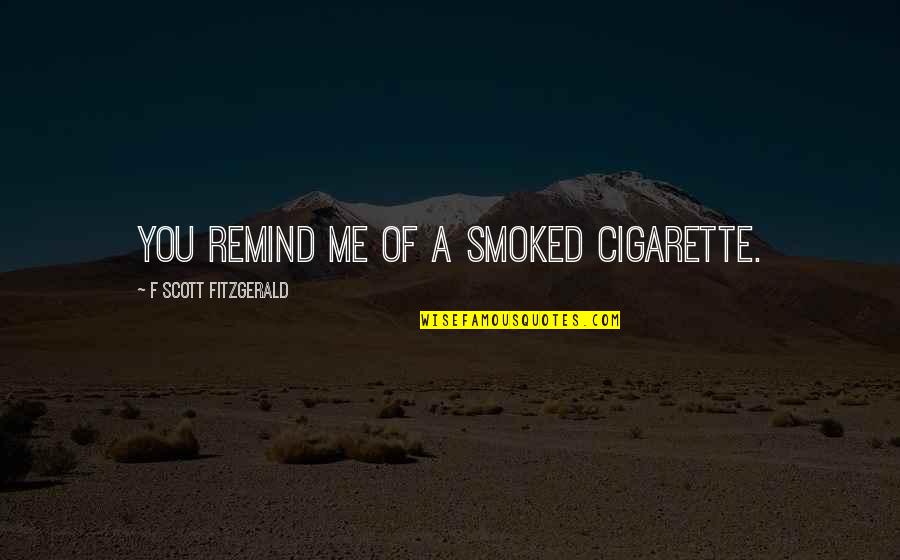 You remind me of a smoked cigarette. —
F Scott Fitzgerald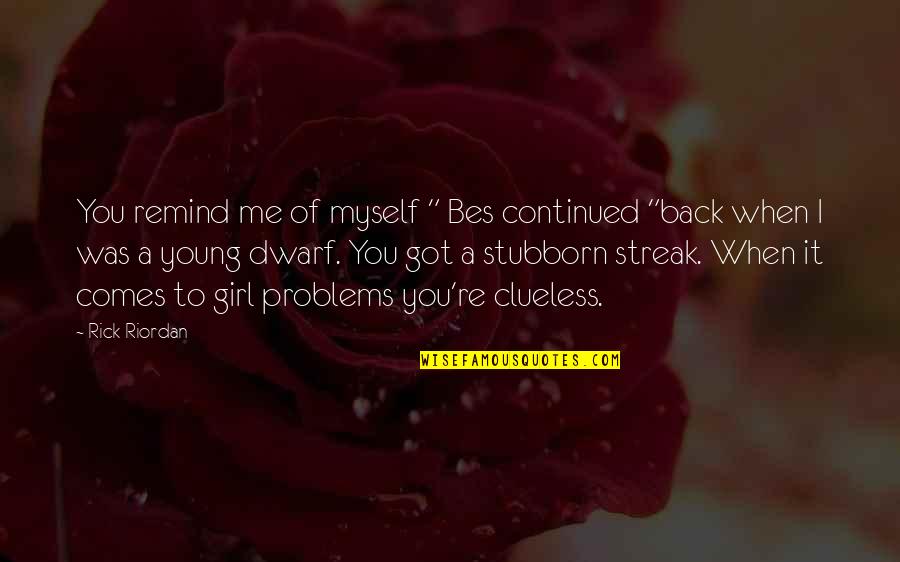 You remind me of myself " Bes continued "back when I was a young dwarf. You got a stubborn
streak. When it comes to girl problems you're clueless. —
Rick Riordan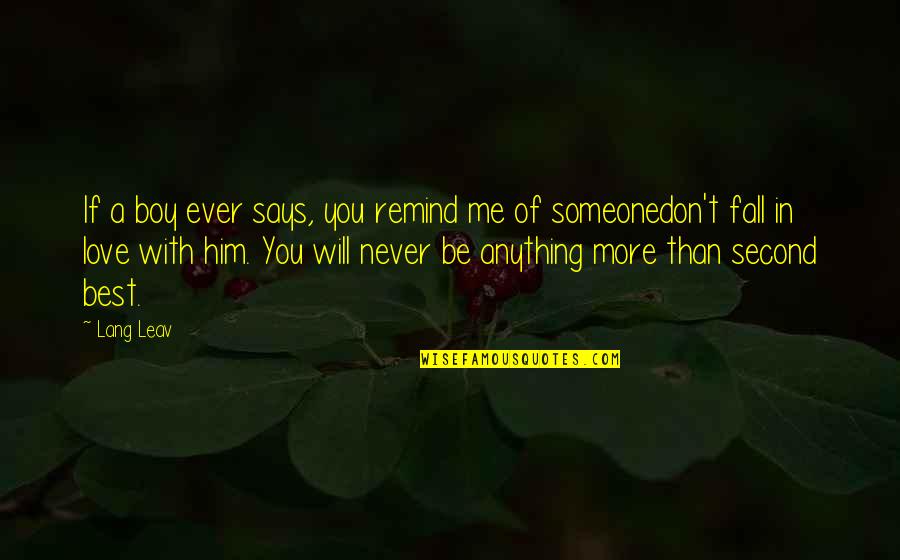 If a boy ever says, you remind me of someone
don't fall in love with him. You will never be anything more than second best. —
Lang Leav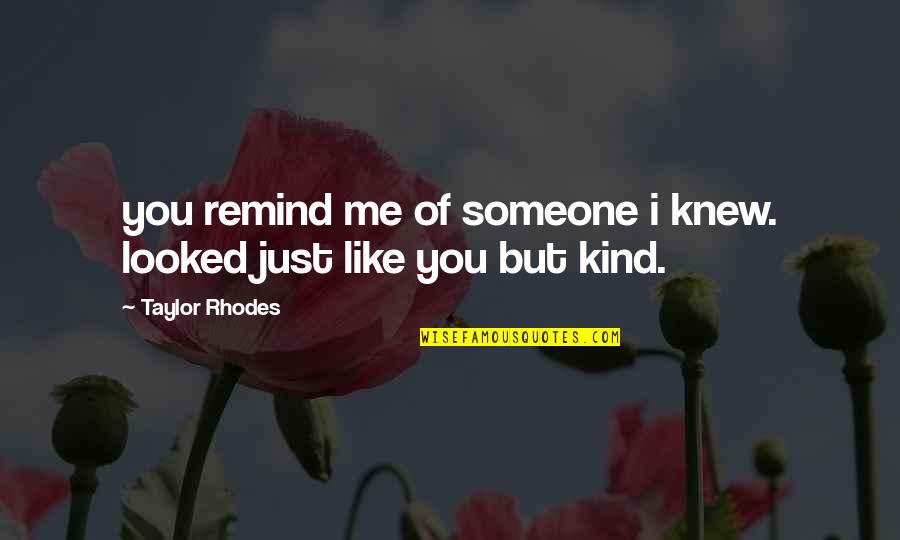 you remind me of someone i knew. looked just like you but kind. —
Taylor Rhodes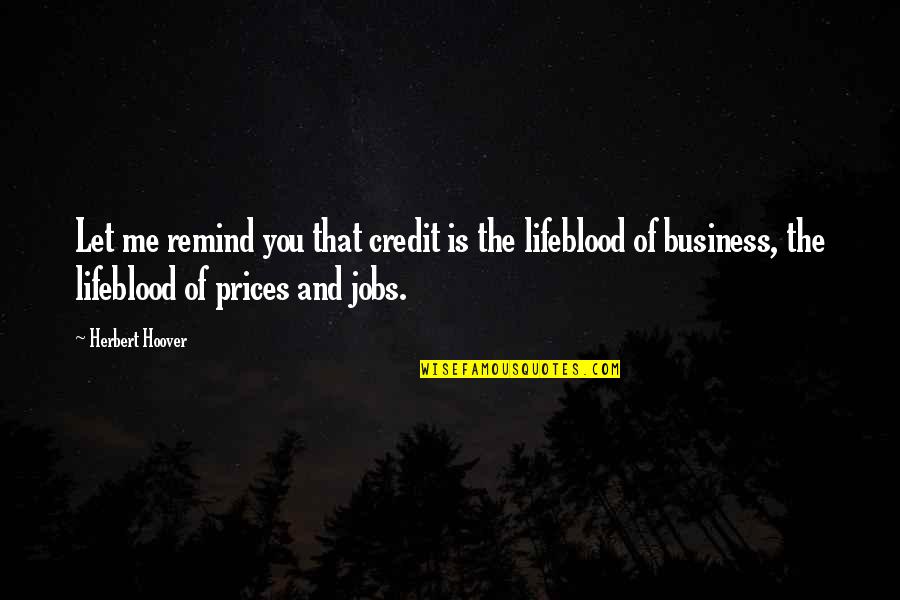 Let me remind you that credit is the lifeblood of business, the lifeblood of prices and jobs. —
Herbert Hoover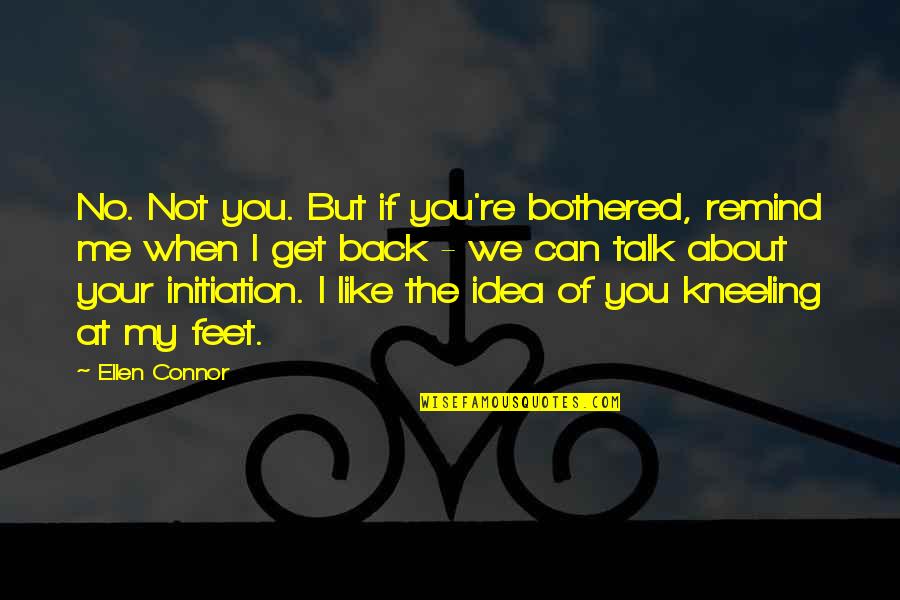 No. Not you. But if you're bothered, remind me when I get back - we can talk about your initiation. I like the idea of you kneeling at my feet. —
Ellen Connor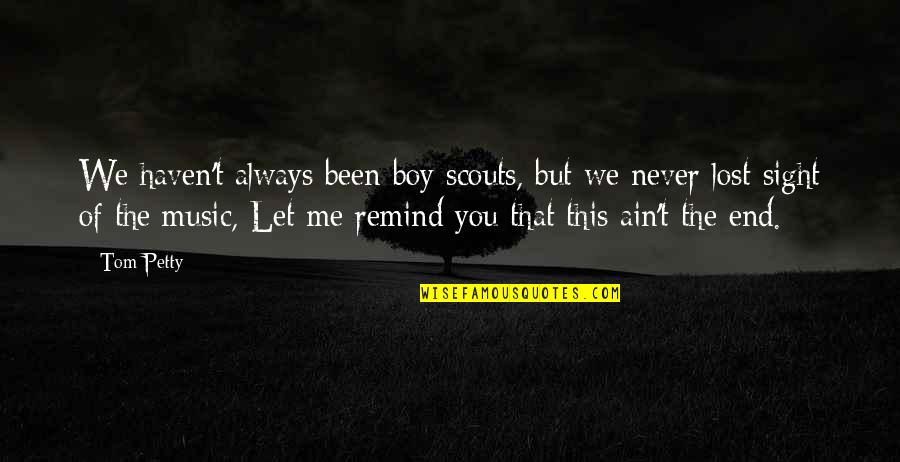 We haven't always been boy scouts, but we never lost sight of the music, Let me remind you that this ain't the end. —
Tom Petty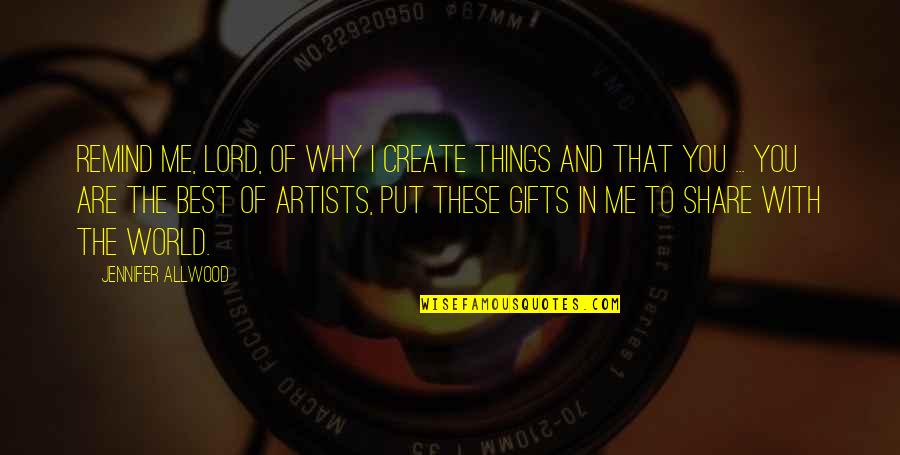 Remind me, Lord, of why I create things and that YOU ... you are the best of artists, put these gifts in me to share with the world. —
Jennifer Allwood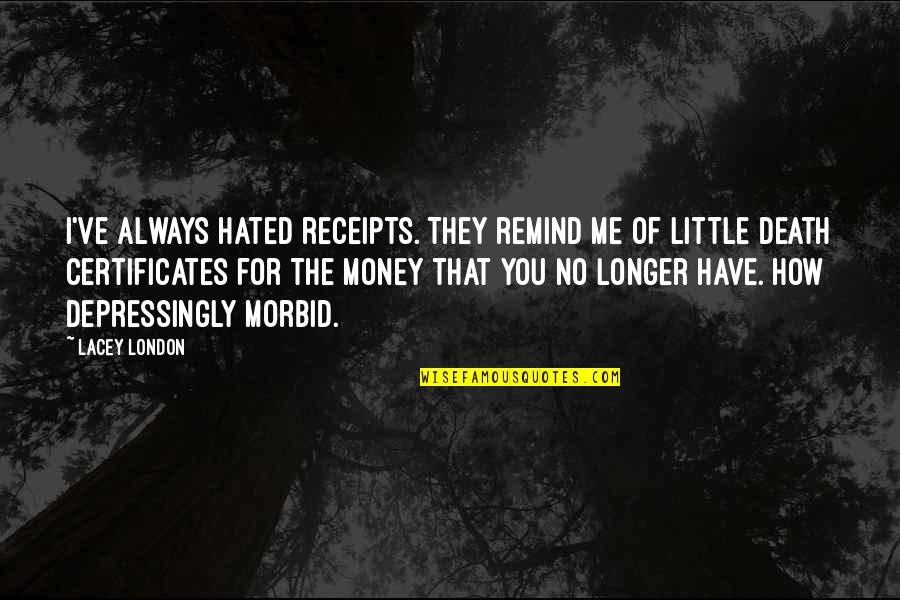 I've always hated receipts. They remind me of little death certificates for the money that you no longer have. How depressingly morbid. —
Lacey London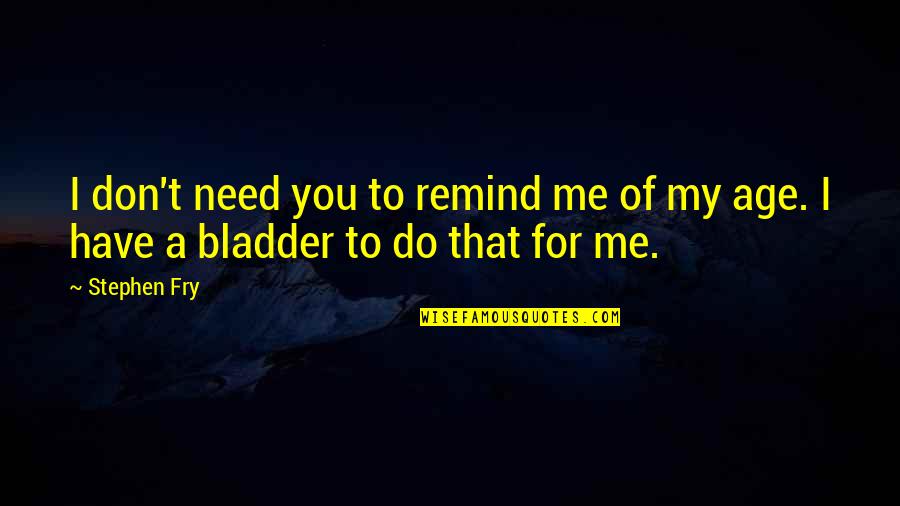 I don't need you to remind me of my age. I have a bladder to do that for me. —
Stephen Fry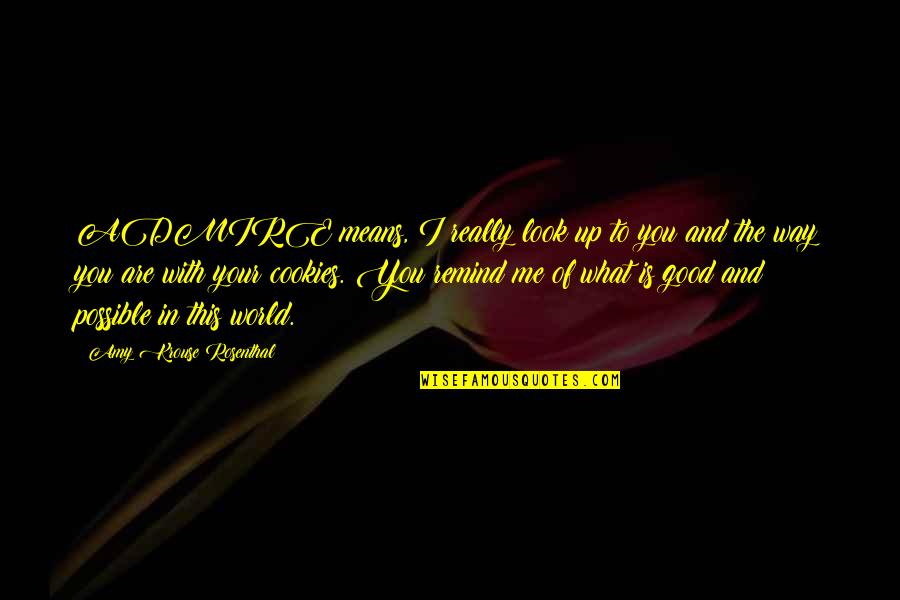 ADMIRE means, I really look up to you and the way you are with your cookies. You remind me of what is good and possible in this world. —
Amy Krouse Rosenthal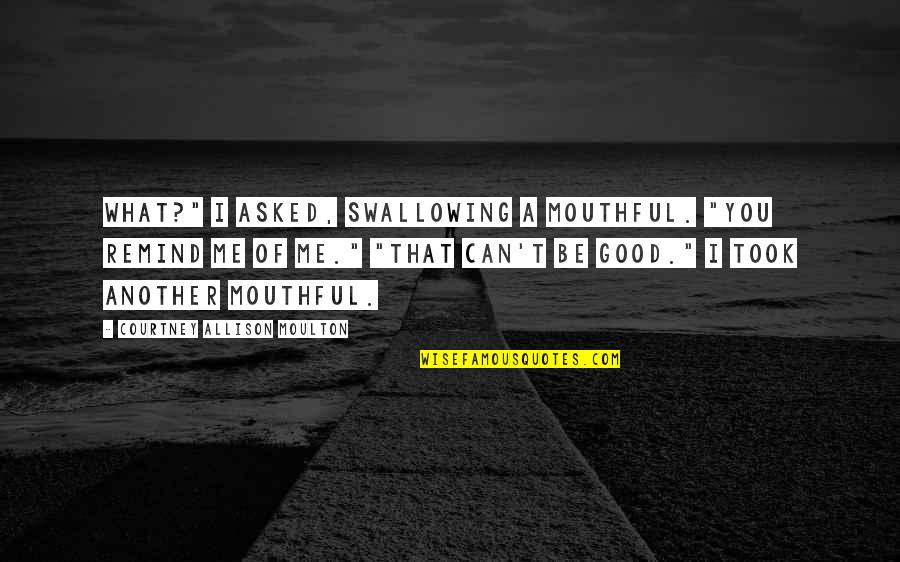 What?" I asked, swallowing a mouthful.
"You remind me of me."
"That can't be good." I took another mouthful. —
Courtney Allison Moulton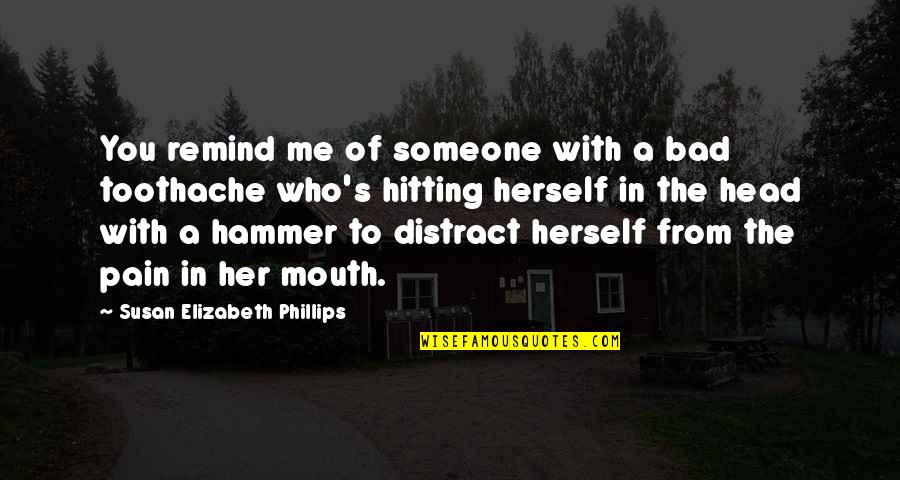 You remind me of someone with a bad toothache who's hitting herself in the head with a hammer to distract herself from the pain in her mouth. —
Susan Elizabeth Phillips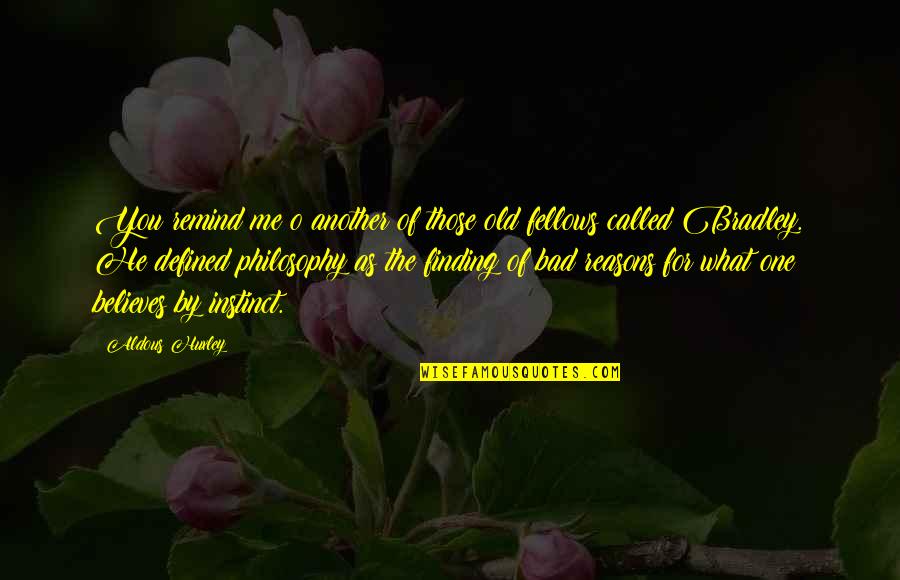 You remind me o another of those old fellows called Bradley. He defined philosophy as the finding of bad reasons for what one believes by instinct. —
Aldous Huxley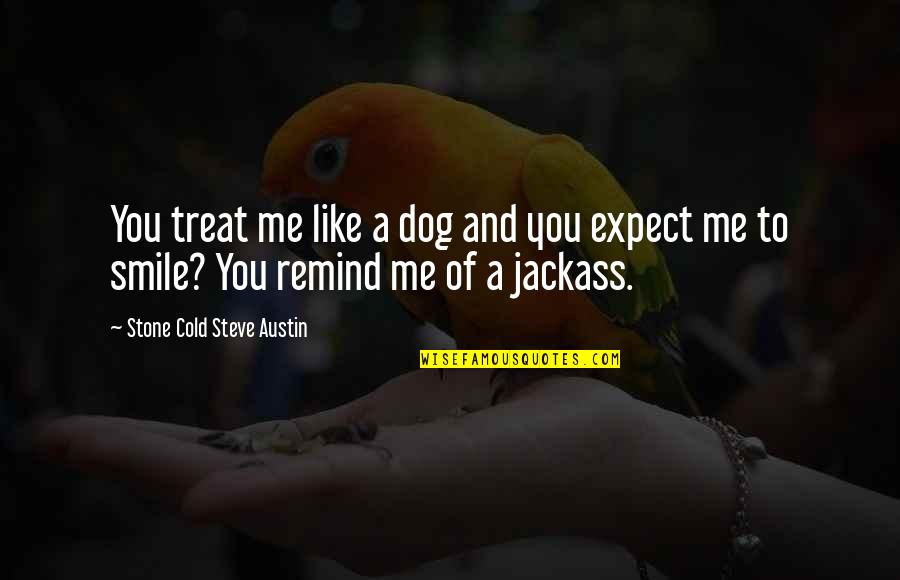 You treat me like a dog and you expect me to smile? You remind me of a jackass. —
Stone Cold Steve Austin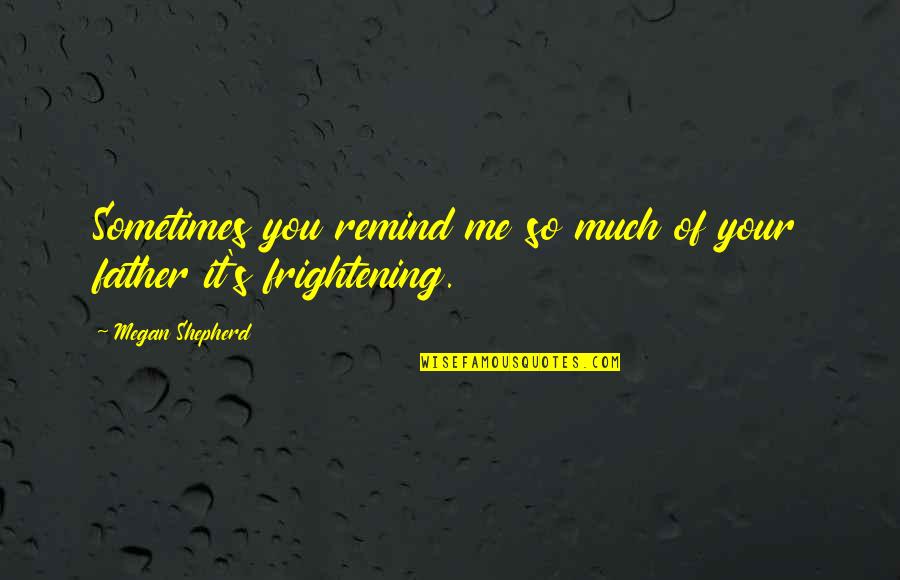 Sometimes you remind me so much of your father it's frightening. —
Megan Shepherd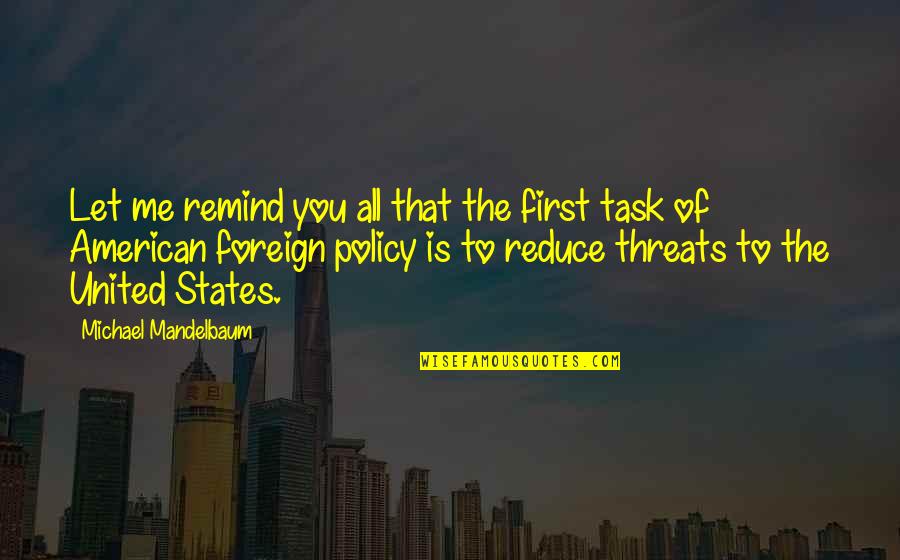 Let me remind you all that the first task of American foreign policy is to reduce threats to the United States. —
Michael Mandelbaum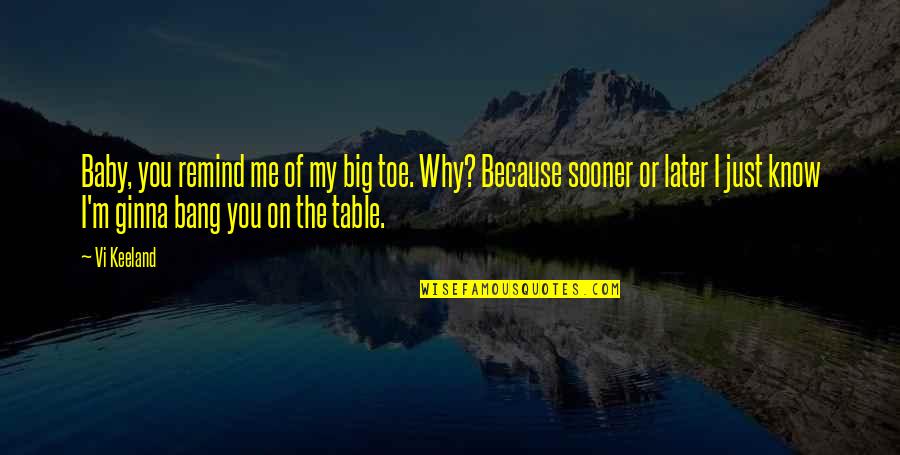 Baby, you remind me of my big toe. Why? Because sooner or later I just know I'm ginna bang you on the table. —
Vi Keeland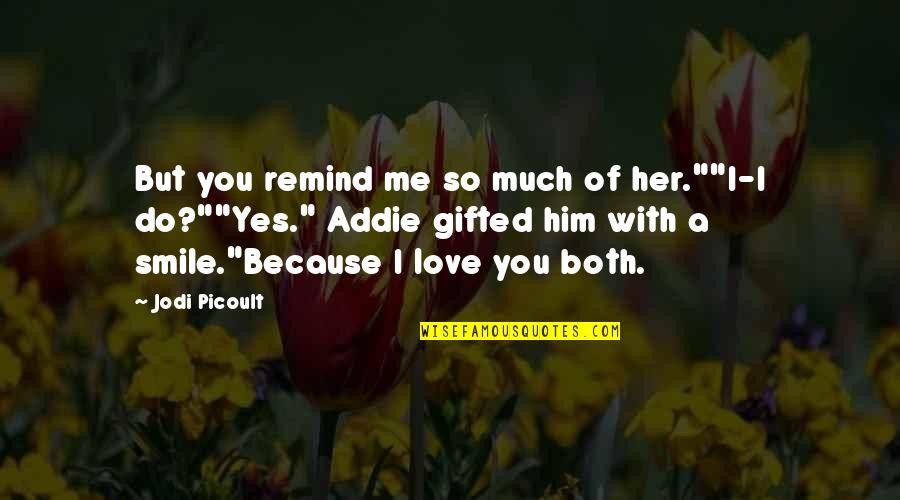 But you remind me so much of her."
"I-I do?"
"Yes." Addie gifted him with a smile."Because I love you both. —
Jodi Picoult
O Ocean, you remind me somewhat of the bluish marks one sees on the battered backs of cabin boys. —
Comte De Lautreamont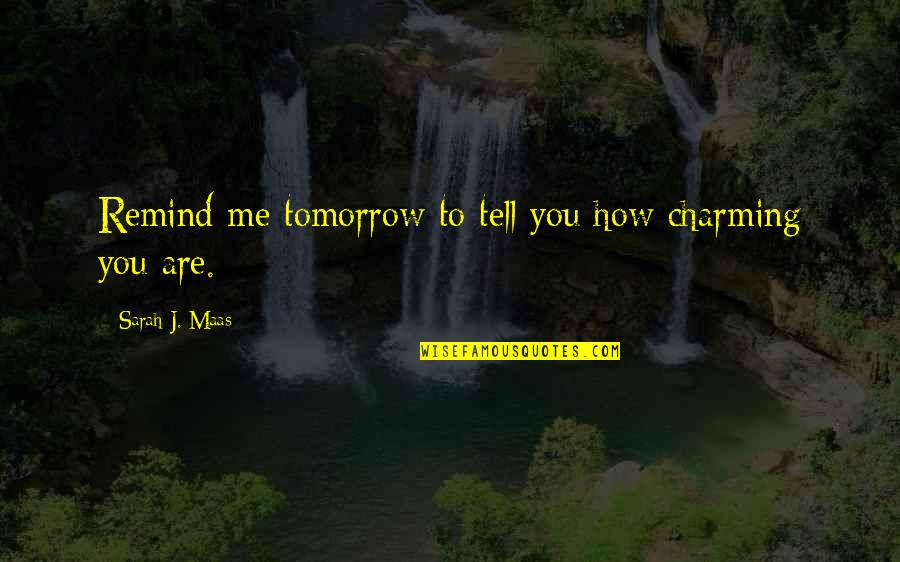 Remind me tomorrow to tell you how charming you are. —
Sarah J. Maas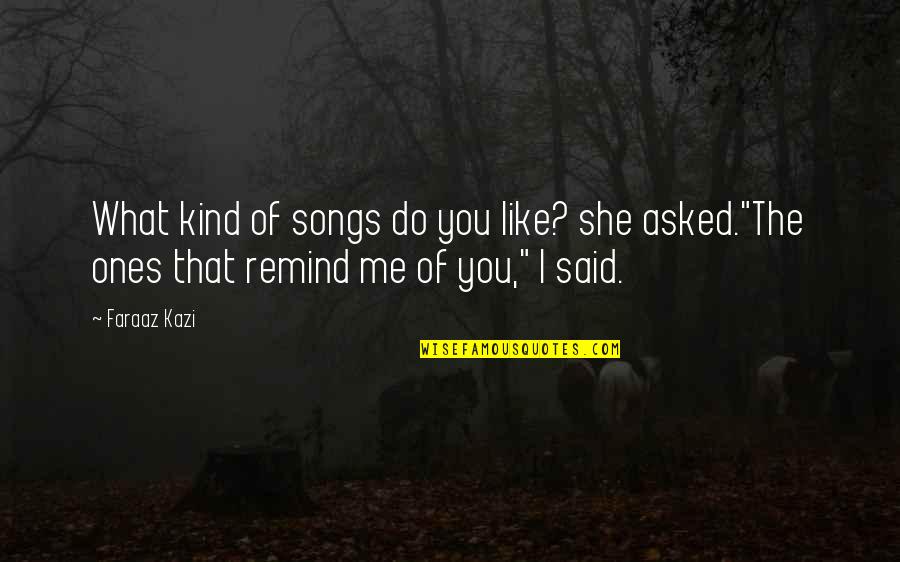 What kind of songs do you like? she asked.
"The ones that
remind me of you
," I said. —
Faraaz Kazi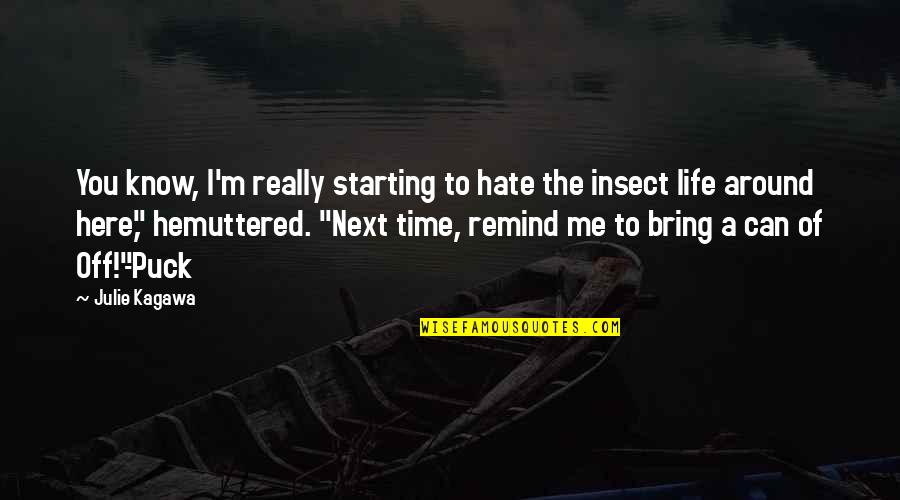 You know, I'm really starting to hate the insect life around here," he
muttered. "Next time, remind me to bring a can of Off!"
-Puck —
Julie Kagawa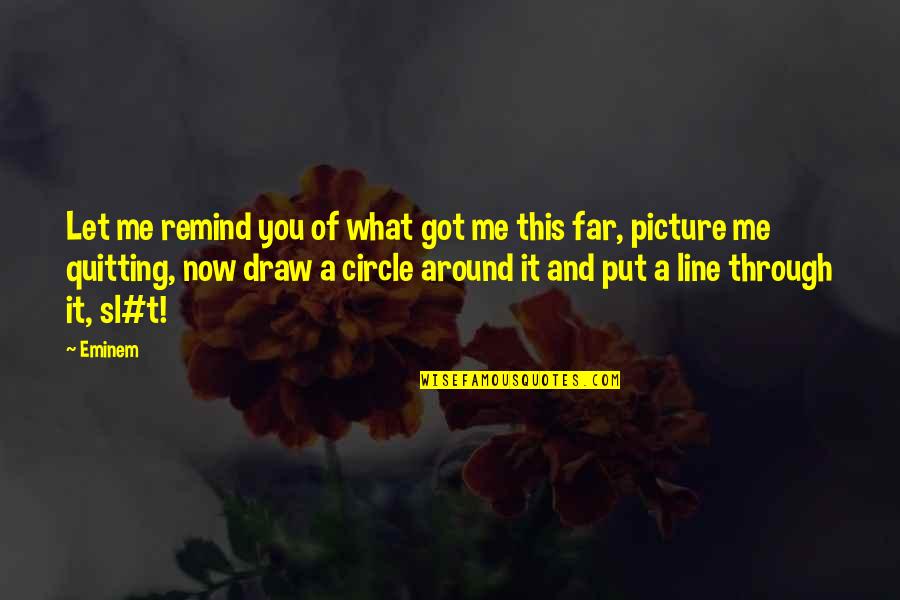 Let me remind you of what got me this far, picture me quitting, now draw a circle around it and put a line through it, sl#t! —
Eminem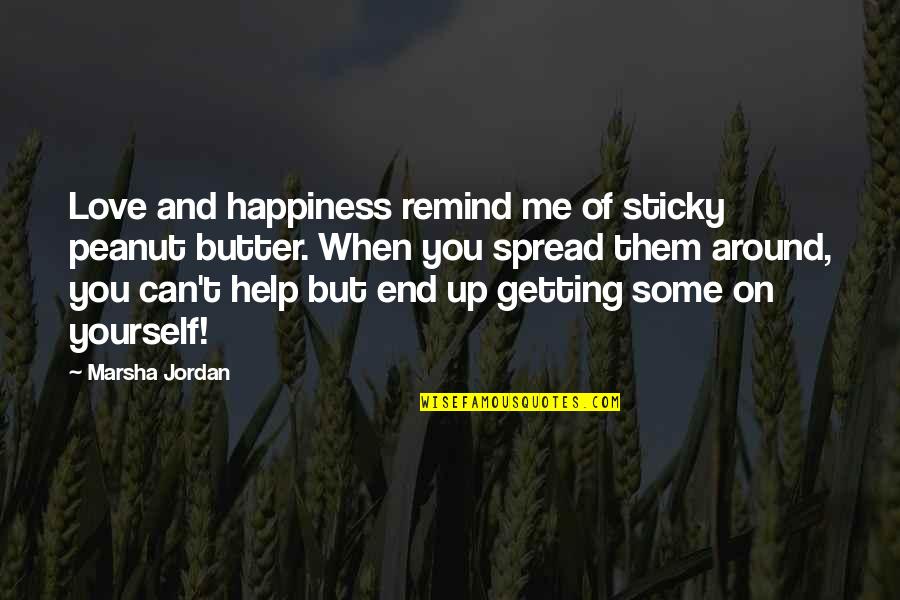 Love and happiness remind me of sticky peanut butter. When you spread them around, you can't help but end up getting some on yourself! —
Marsha Jordan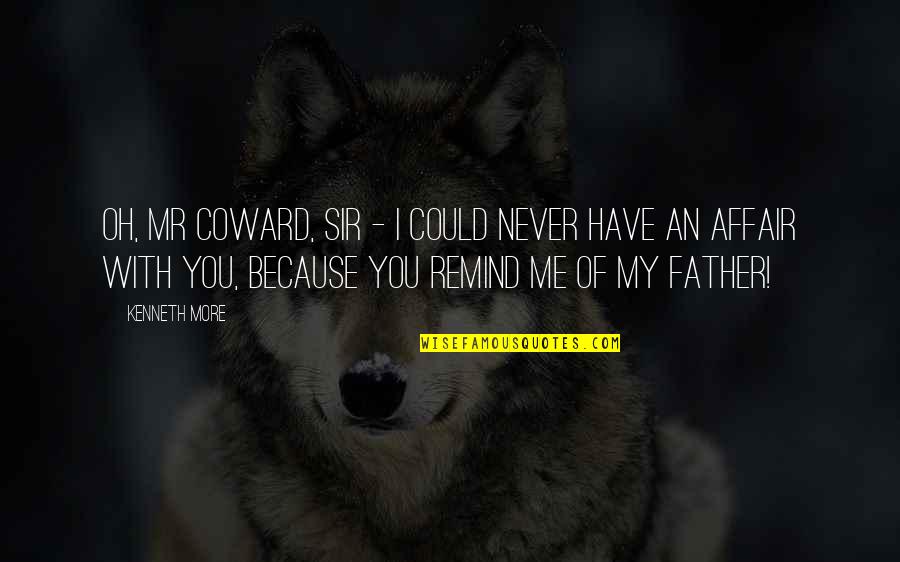 Oh, Mr Coward, sir - I could never have an affair with you, because you remind me of my father! —
Kenneth More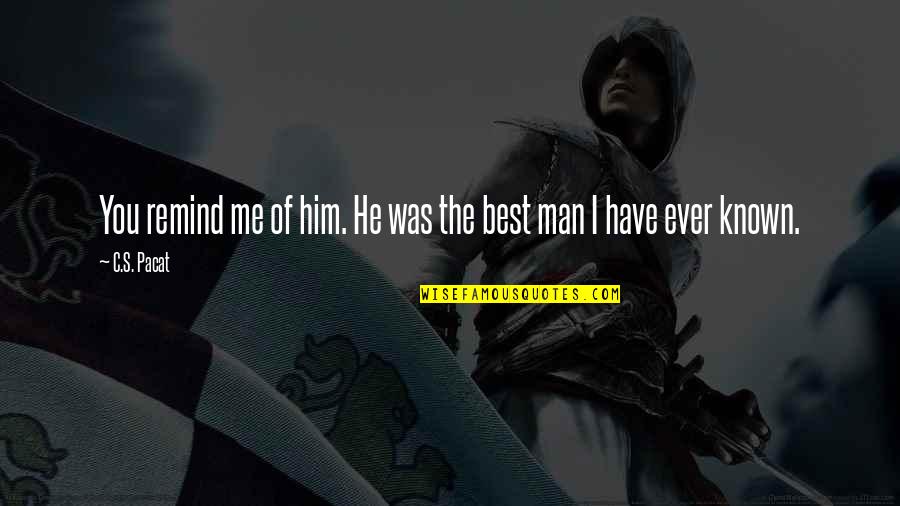 You remind me of him. He was the best man I have ever known. —
C.S. Pacat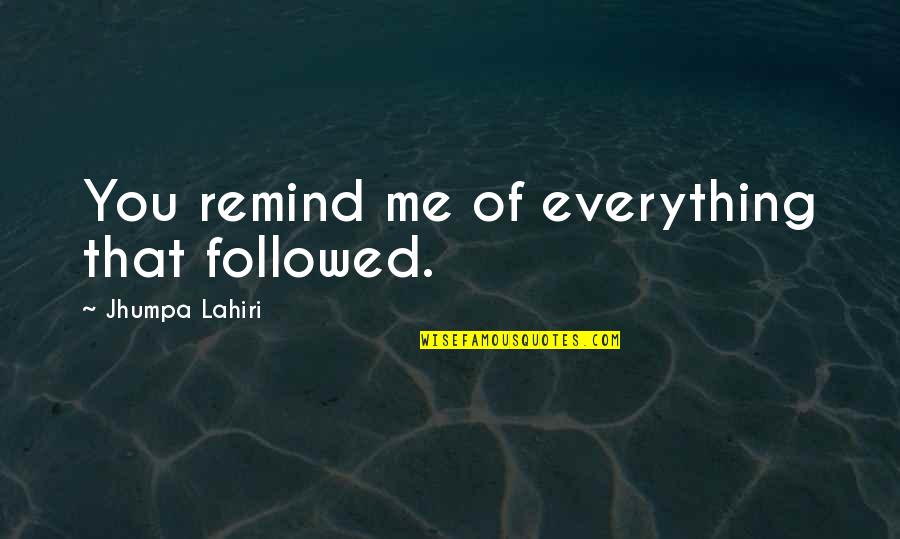 You remind me of everything that followed. —
Jhumpa Lahiri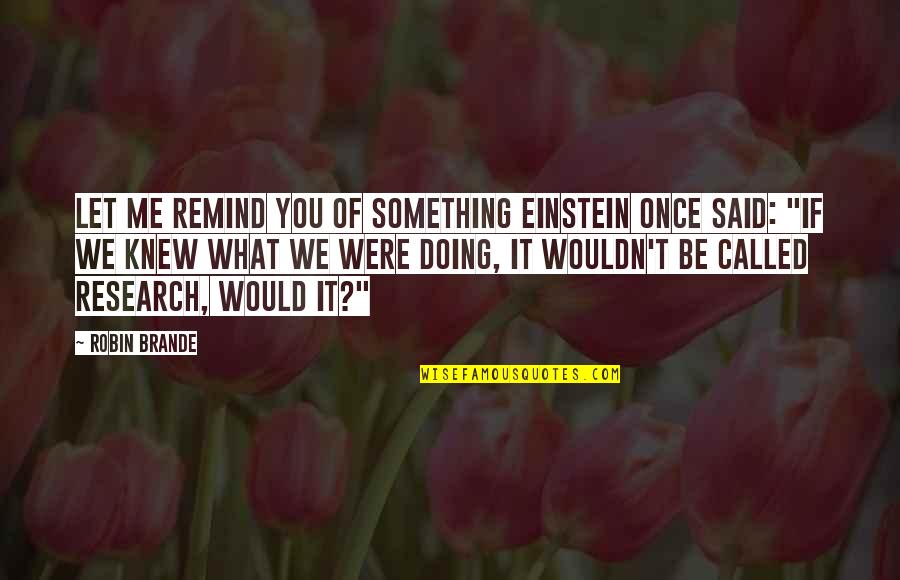 Let me remind you of something Einstein once said: "If we knew what we were doing, it wouldn't be called research, would it?" —
Robin Brande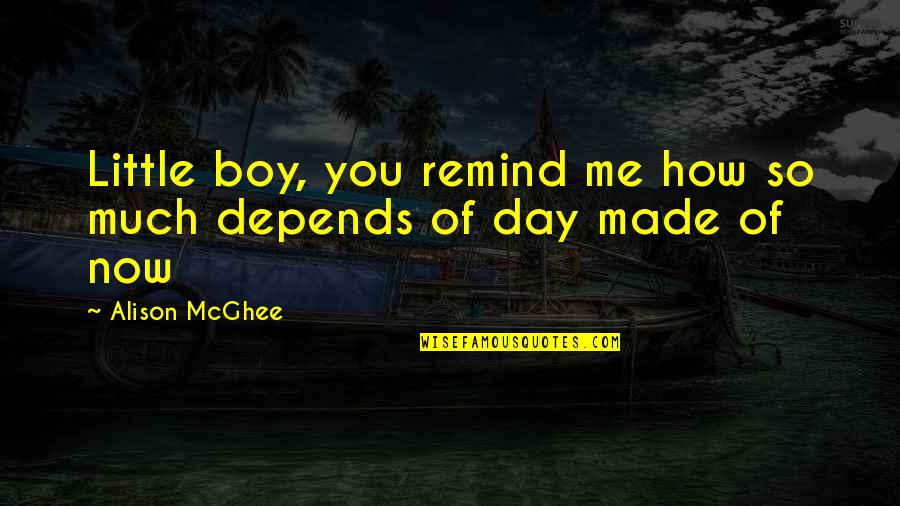 Little boy, you remind me how so much depends of day made of now —
Alison McGhee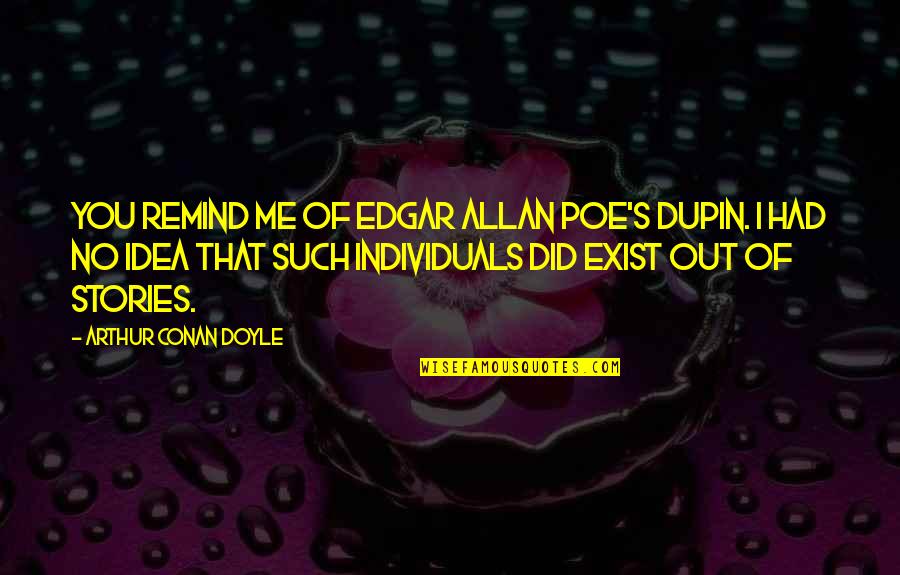 You remind me of Edgar Allan Poe's Dupin. I had no idea that such individuals did exist out of stories. —
Arthur Conan Doyle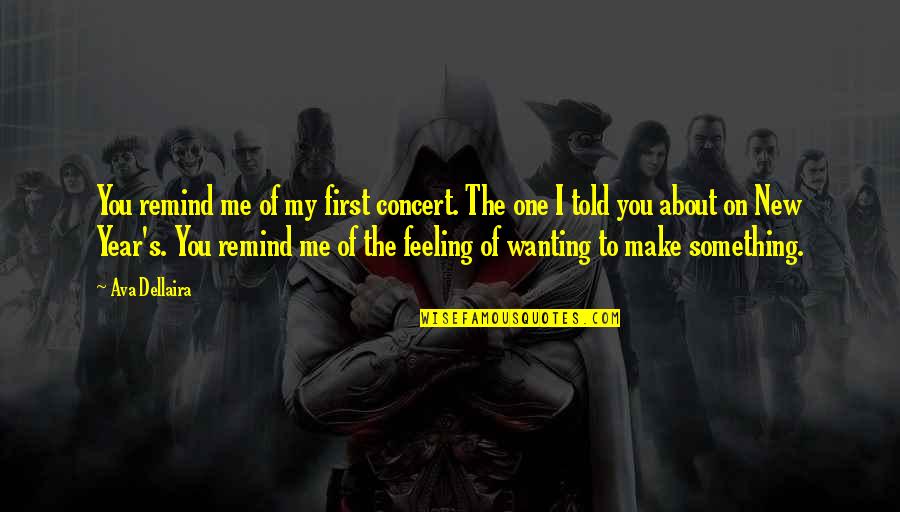 You remind me of my first concert. The one I told you about on New Year's. You remind me of the feeling of wanting to make something. —
Ava Dellaira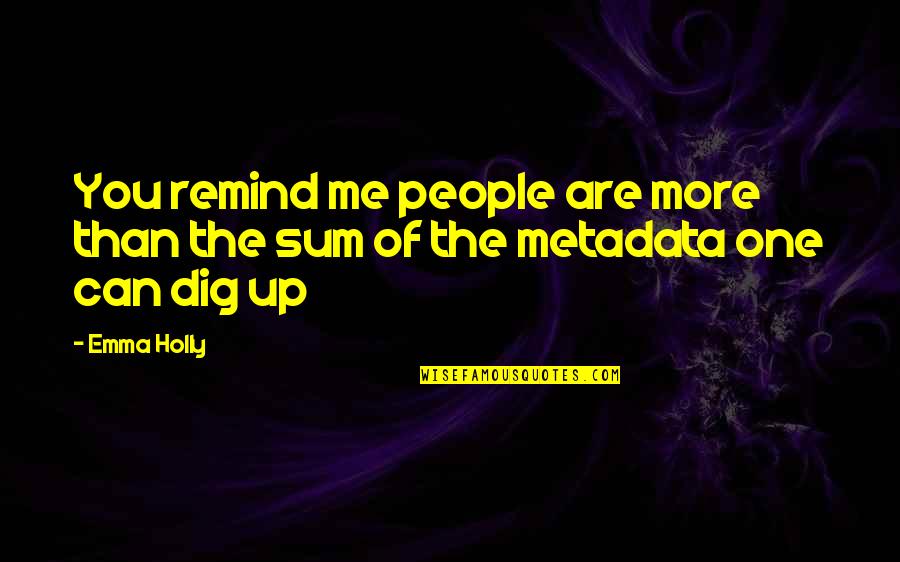 You remind me people are more than the sum of the metadata one can dig up —
Emma Holly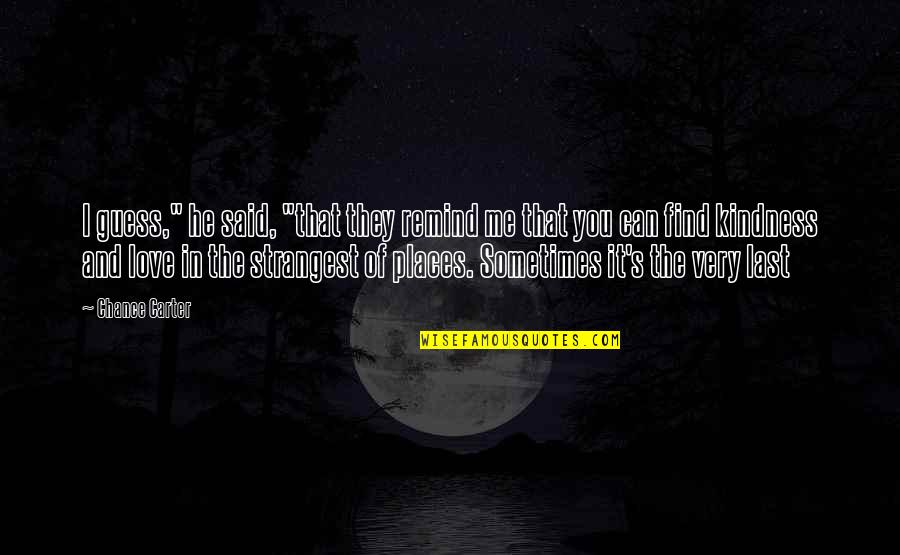 I guess," he said, "that they remind me that you can find kindness and love in the strangest of places. Sometimes it's the very last —
Chance Carter