Past And Future Love Quotes
Collection of top 47 famous quotes about Past And Future Love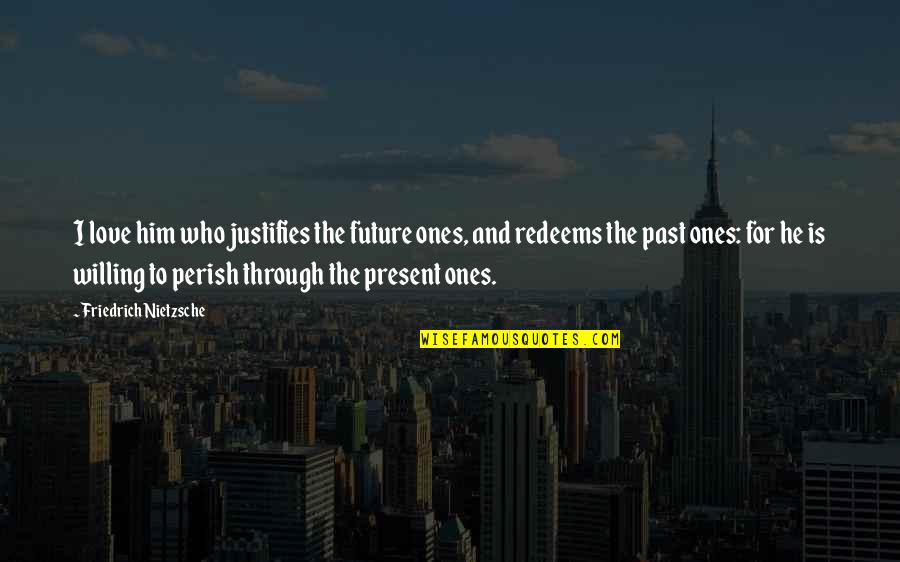 I love him who justifies the future ones, and redeems the past ones: for he is willing to perish through the present ones.
—
Friedrich Nietzsche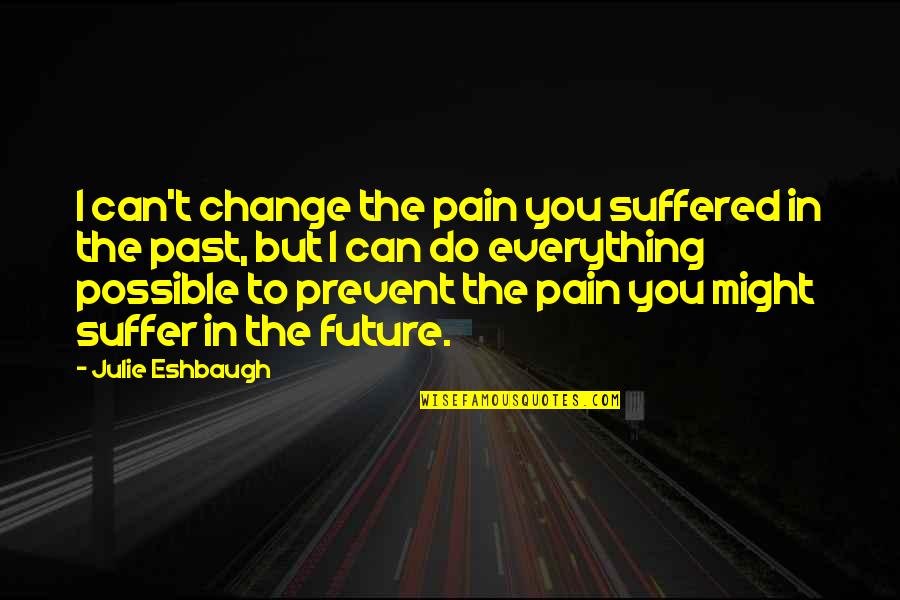 I can't change the pain you suffered in the past, but I can do everything possible to prevent the pain you might suffer in the future.
—
Julie Eshbaugh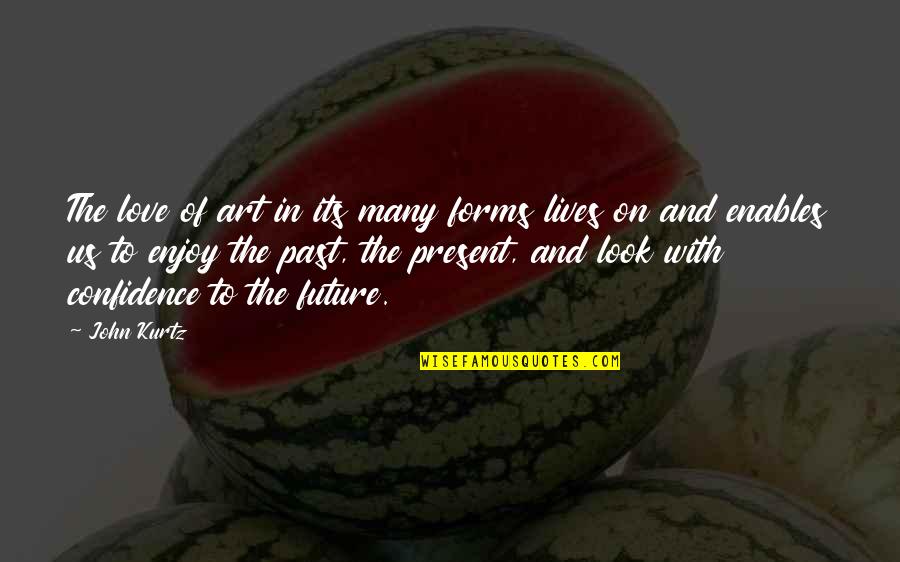 The love of art in its many forms lives on and enables us to enjoy the past, the present, and look with confidence to the future.
—
John Kurtz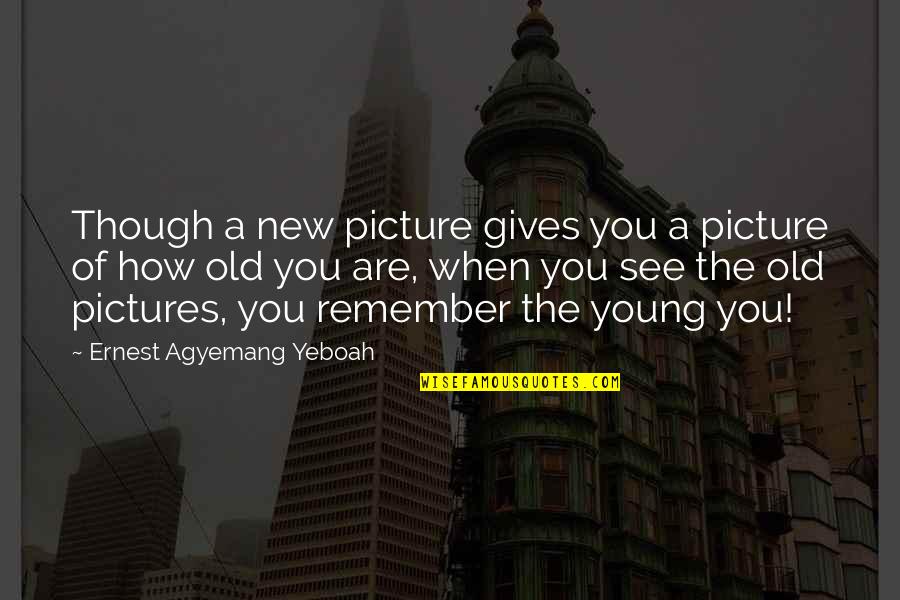 Though a new picture gives you a picture of how old you are, when you see the old pictures, you remember the young you!
—
Ernest Agyemang Yeboah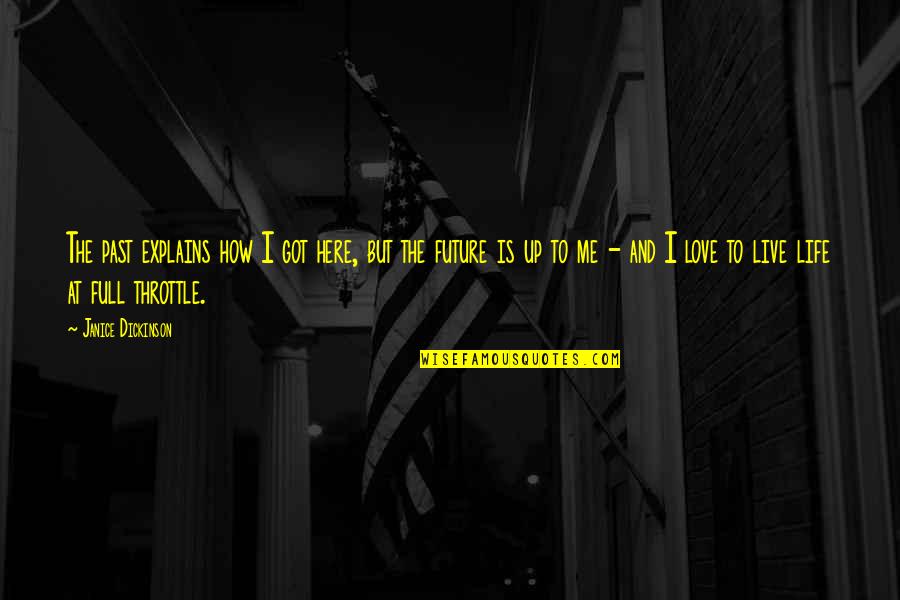 The past explains how I got here, but the future is up to me - and I love to live life at full throttle.
—
Janice Dickinson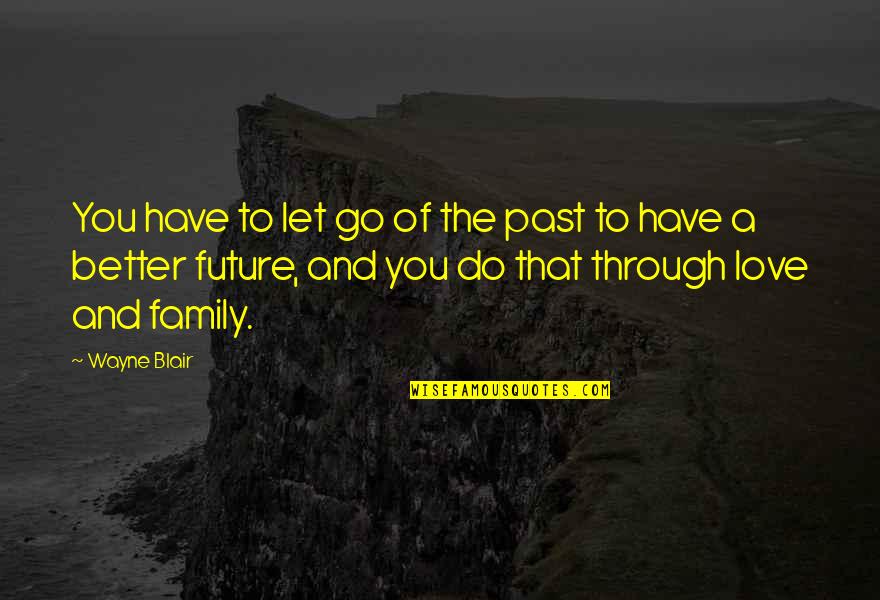 You have to let go of the past to have a better future, and you do that through love and family.
—
Wayne Blair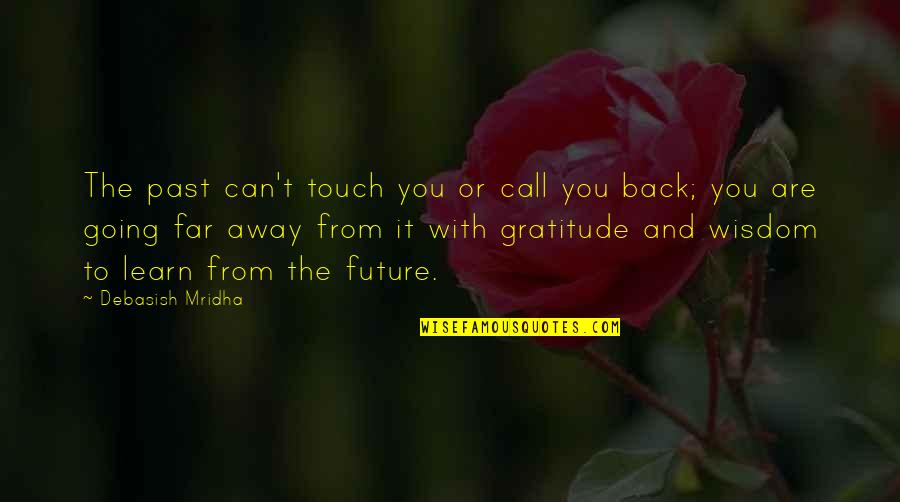 The past can't touch you or call you back; you are going far away from it with gratitude and wisdom to learn from the future.
—
Debasish Mridha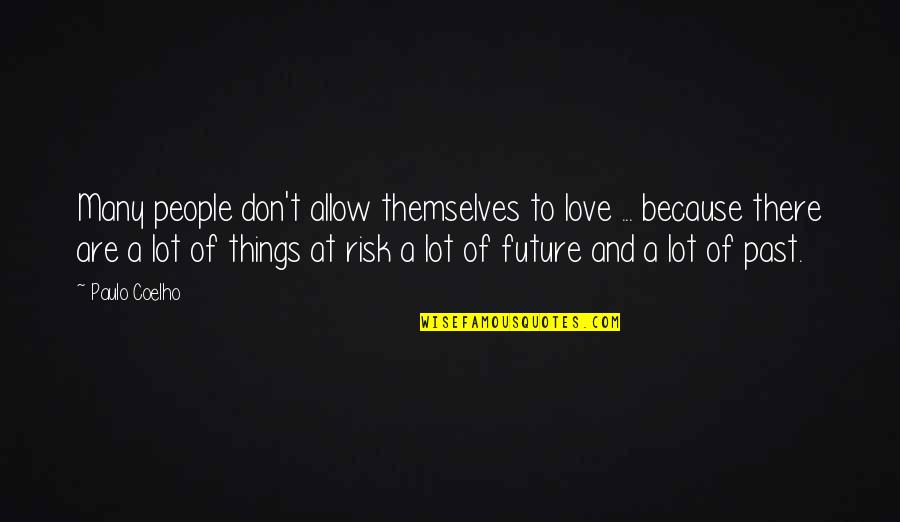 Many people don't allow themselves to love ... because there are a lot of things at risk a lot of future and a lot of past.
—
Paulo Coelho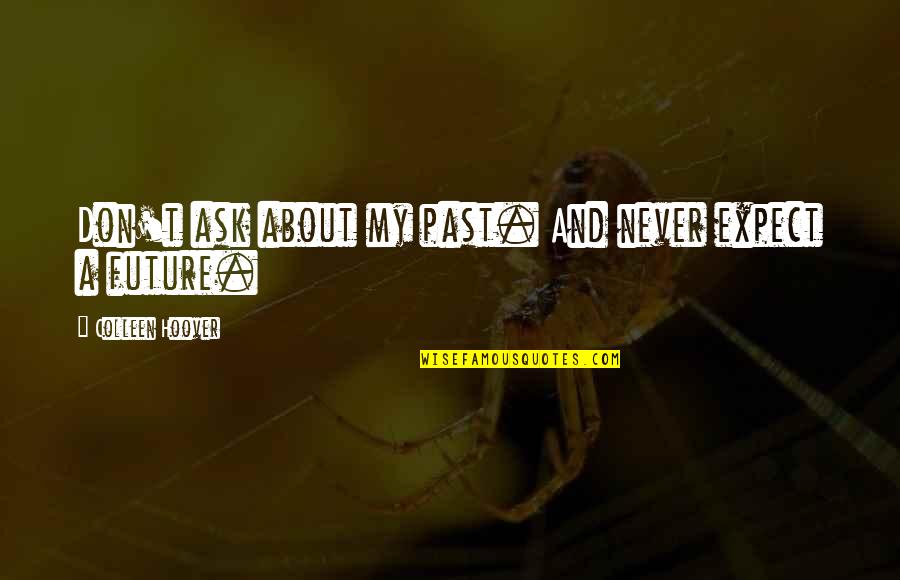 Don't ask about my past. And never expect a future.
—
Colleen Hoover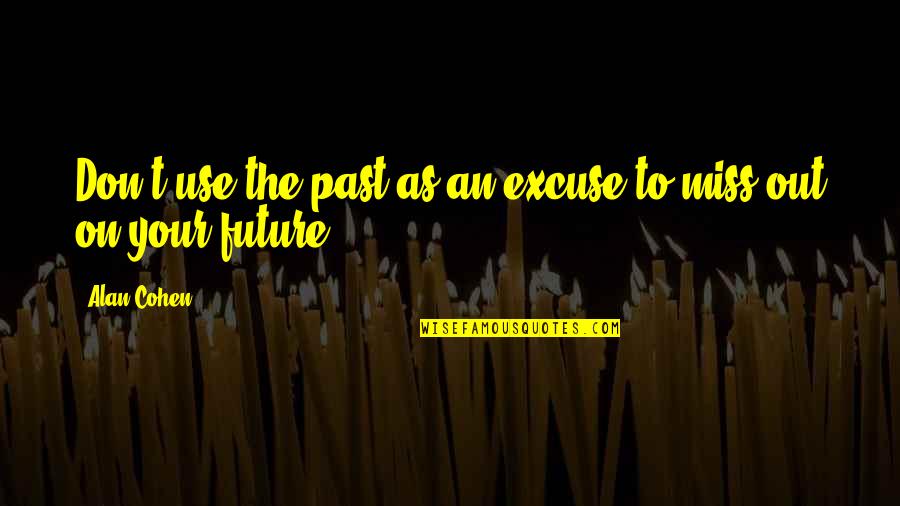 Don't use the past as an excuse to miss out on your future.
—
Alan Cohen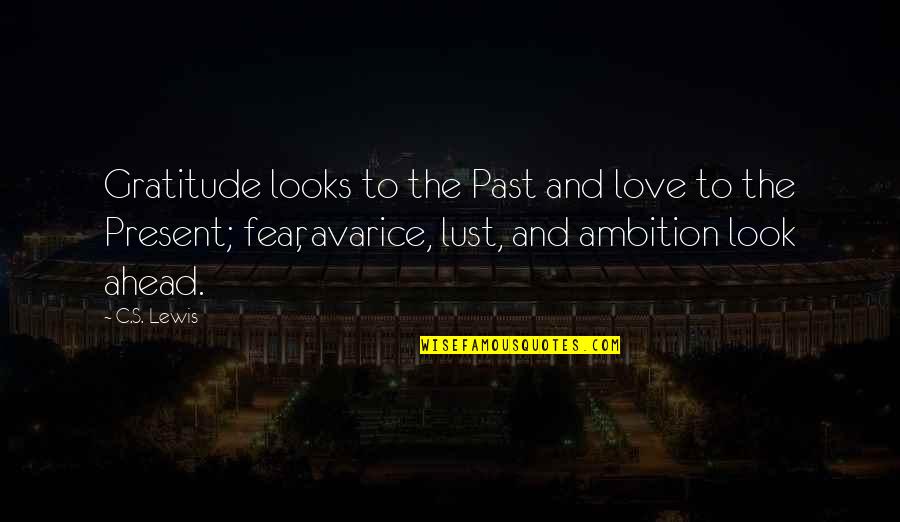 Gratitude looks to the Past and love to the Present; fear, avarice, lust, and ambition look ahead.
—
C.S. Lewis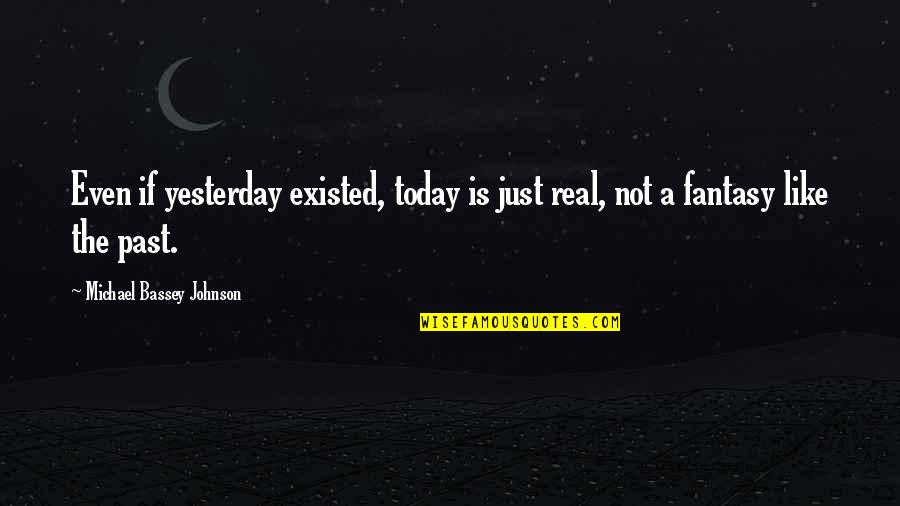 Even if yesterday existed, today is just real, not a fantasy like the past.
—
Michael Bassey Johnson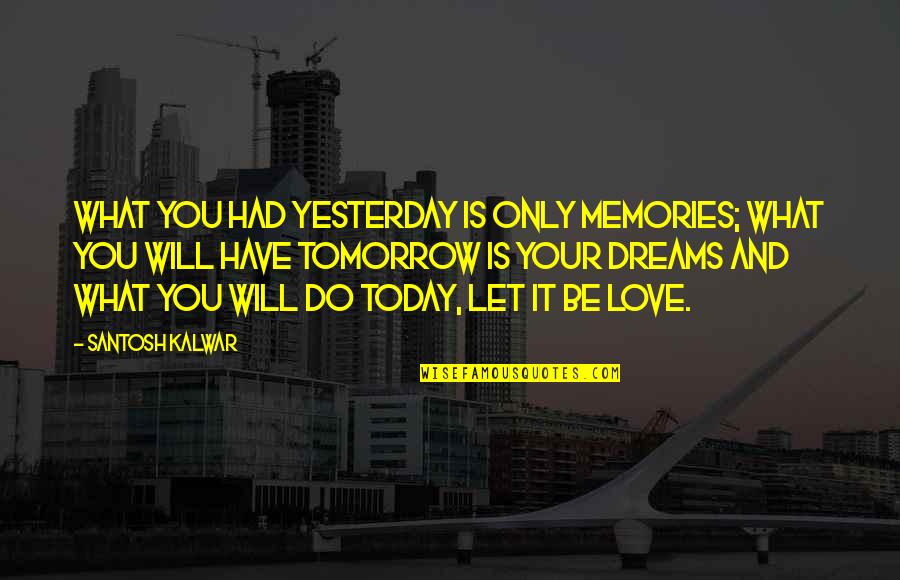 What you had yesterday is only memories; what you will have tomorrow is your dreams and what you will do today, let it be love.
—
Santosh Kalwar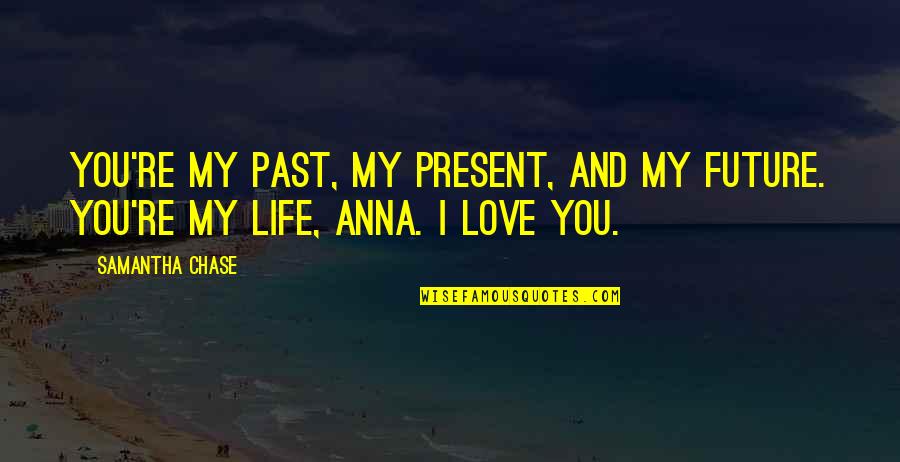 You're my past, my present, and my future. You're my life, Anna. I love you.
—
Samantha Chase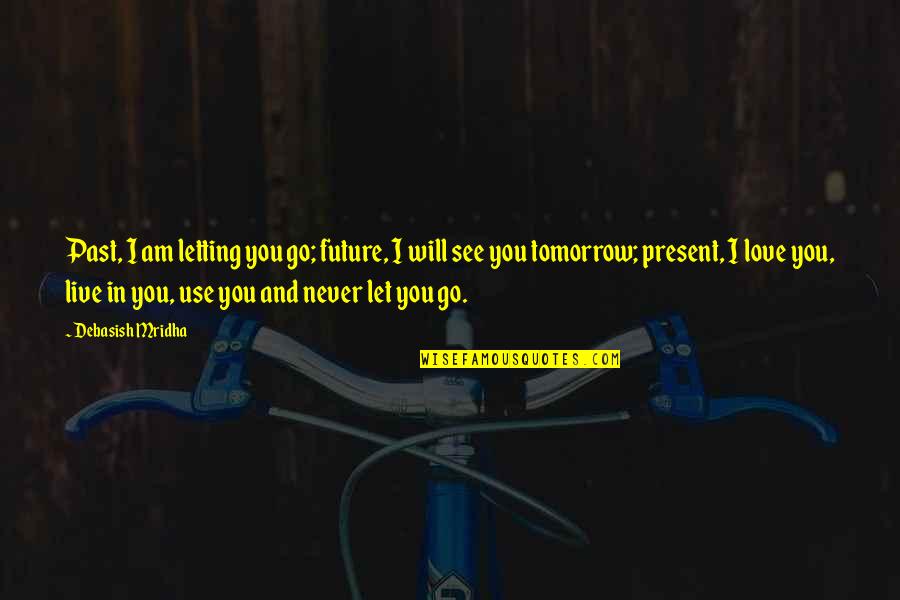 Past, I am letting you go; future, I will see you tomorrow; present, I love you, live in you, use you and never let you go. —
Debasish Mridha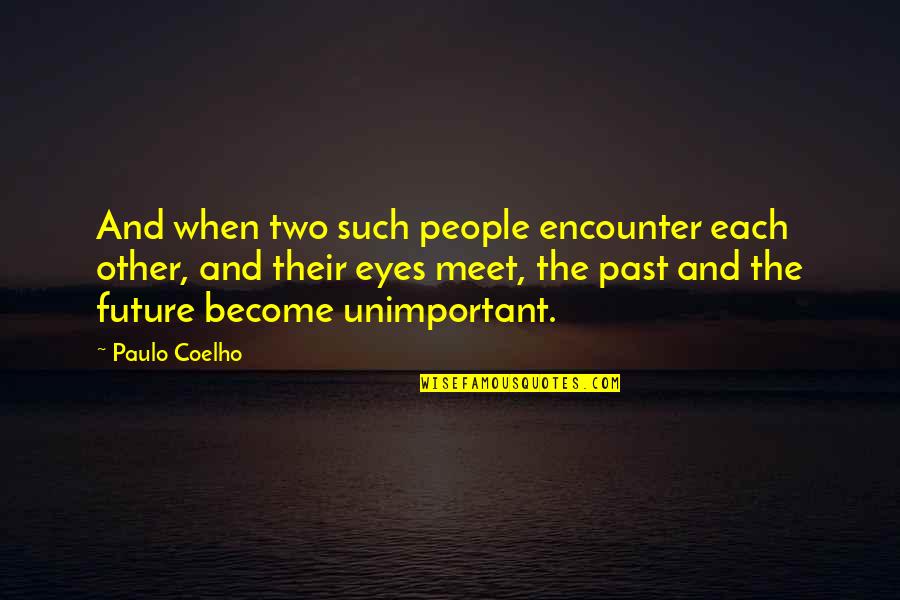 And when two such people encounter each other, and their eyes meet, the past and the future become unimportant. —
Paulo Coelho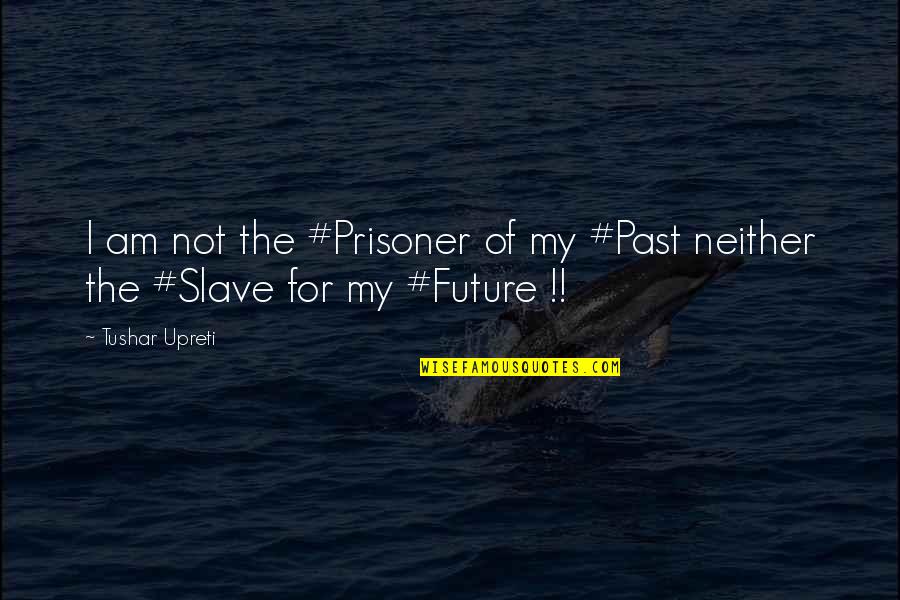 I am not the #Prisoner of my #Past neither the #Slave for my #Future !! —
Tushar Upreti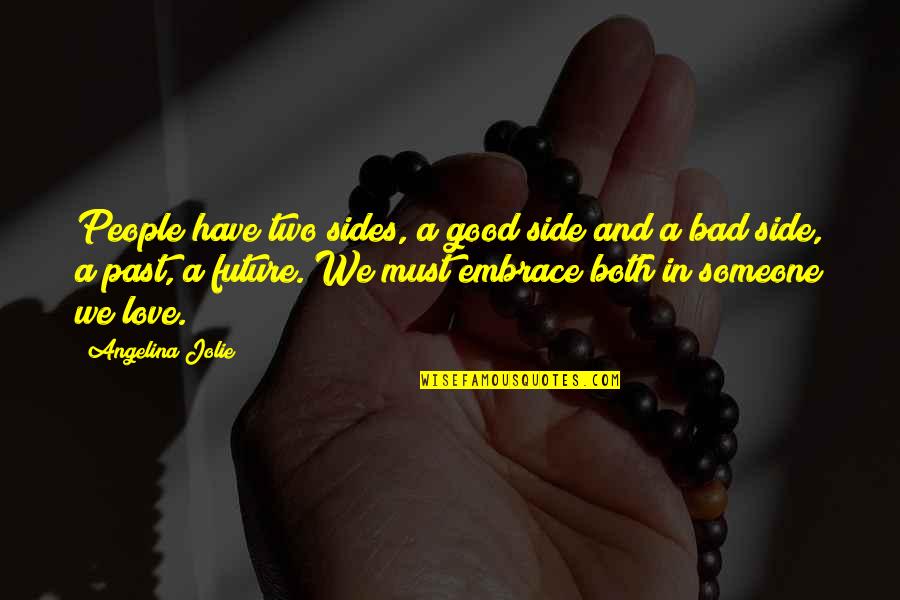 People have two sides, a good side and a bad side, a past, a future. We must embrace both in someone we love. —
Angelina Jolie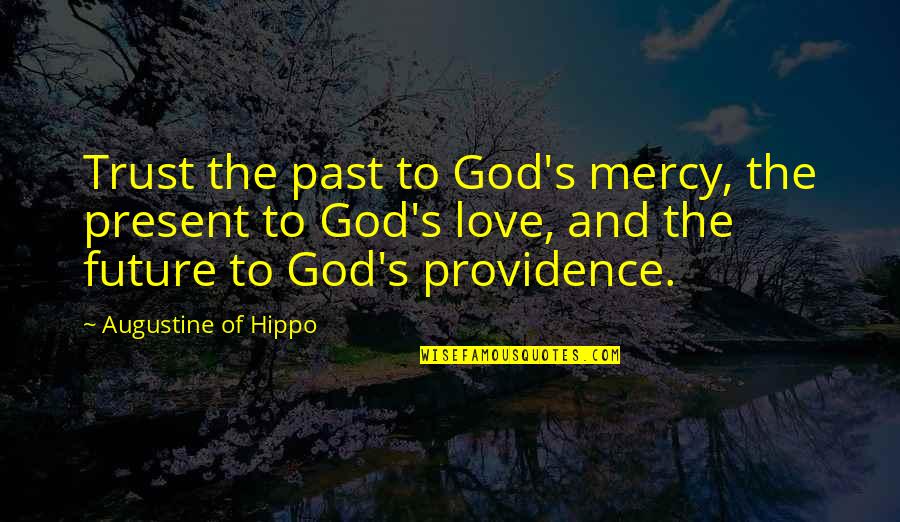 Trust the past to God's mercy, the present to God's love, and the future to God's providence. —
Augustine Of Hippo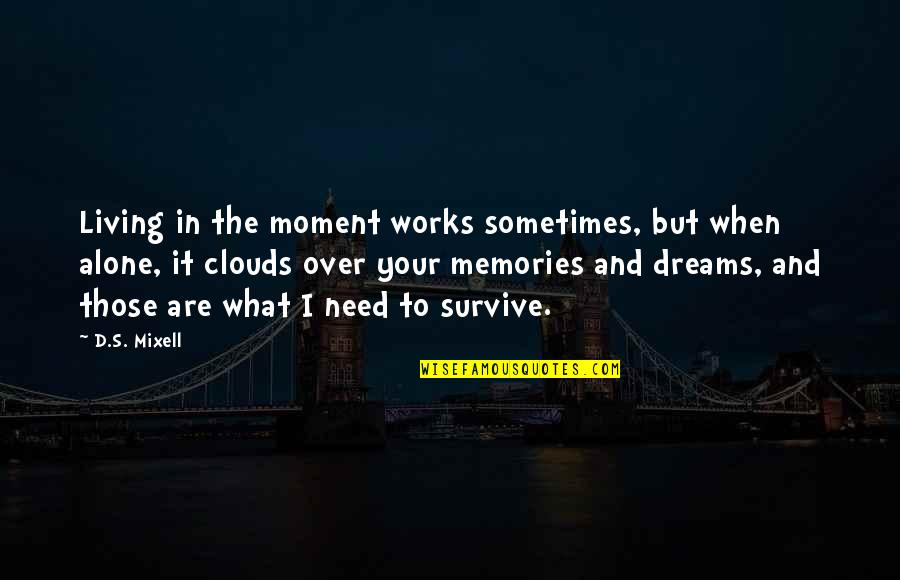 Living in the moment works sometimes, but when alone, it clouds over your memories and dreams, and those are what I need to survive. —
D.S. Mixell
In your trembling touch of love, I lost my past, present, and future. —
Debasish Mridha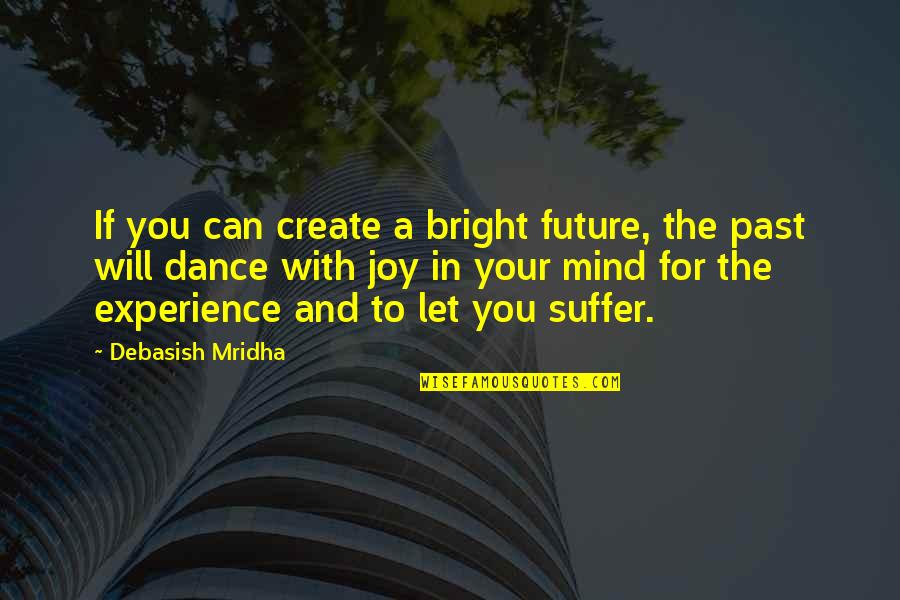 If you can create a bright future, the past will dance with joy in your mind for the experience and to let you suffer. —
Debasish Mridha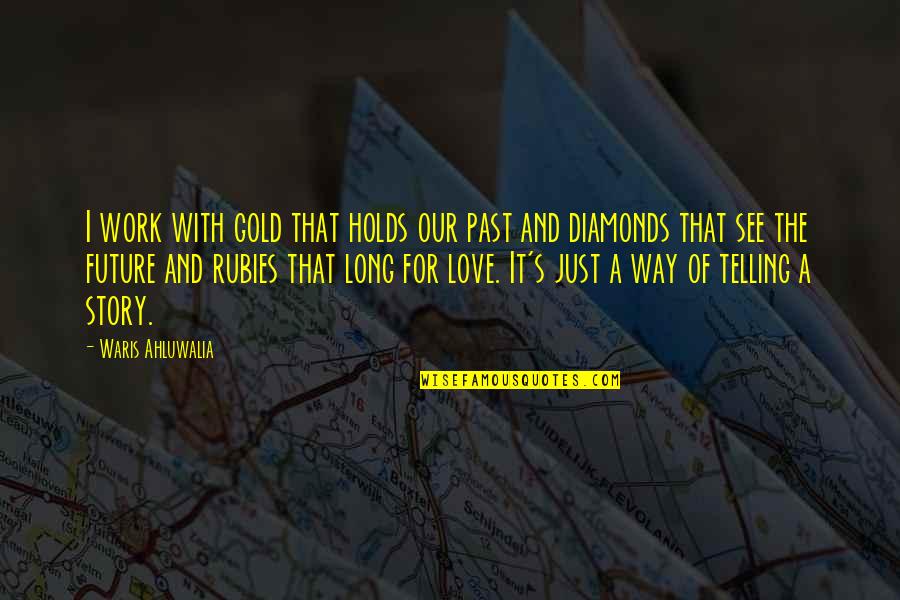 I work with gold that holds our past and diamonds that see the future and rubies that long for love. It's just a way of telling a story. —
Waris Ahluwalia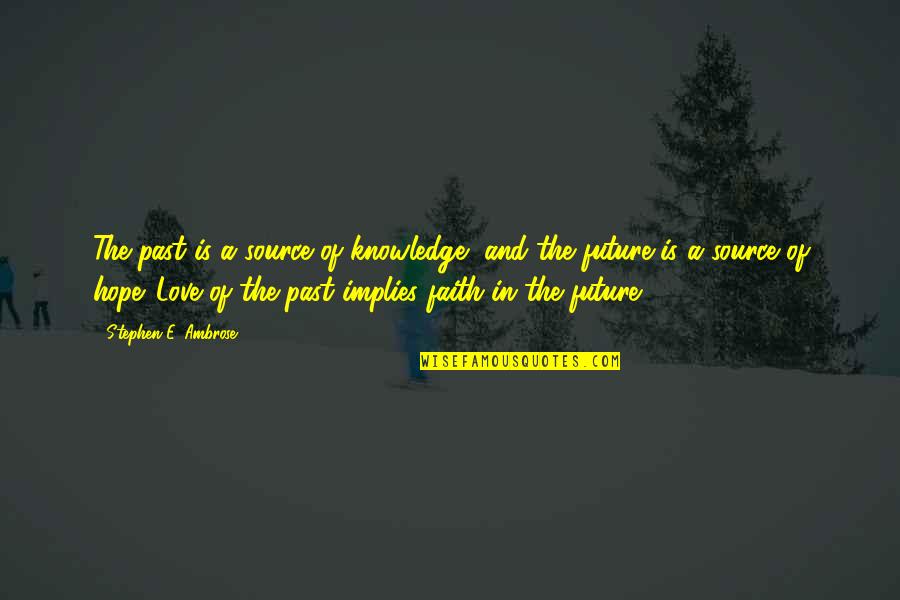 The past is a source of knowledge, and the future is a source of hope. Love of the past implies faith in the future. —
Stephen E. Ambrose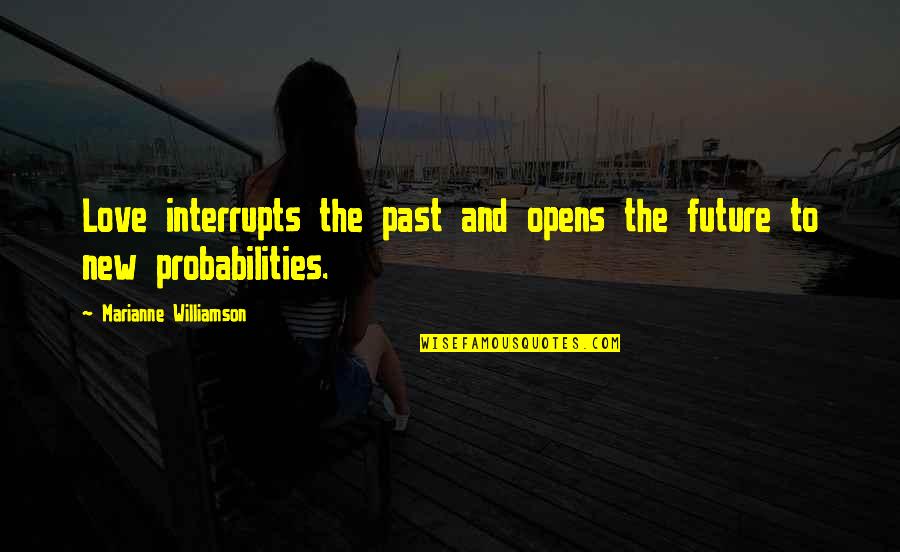 Love interrupts the past and opens the future to new probabilities. —
Marianne Williamson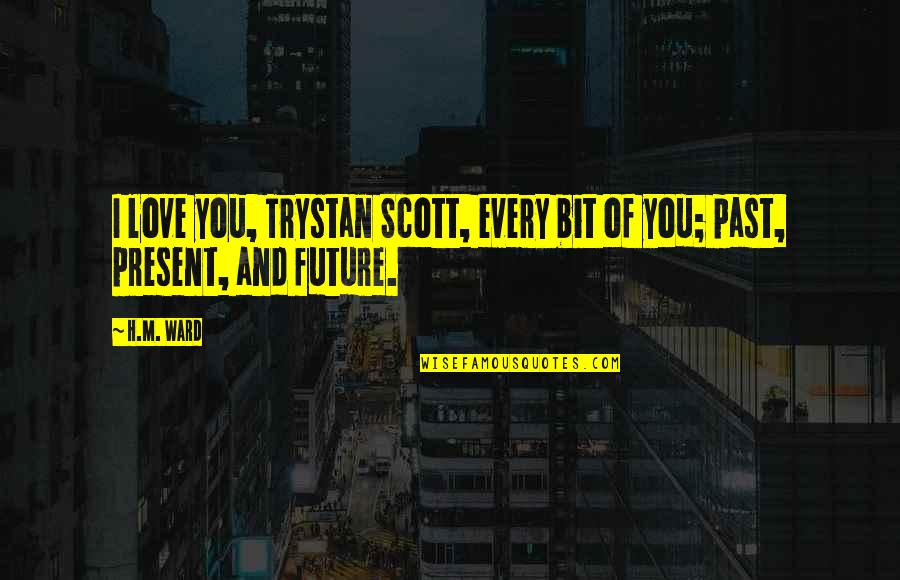 I love you, Trystan Scott, every bit of you; past, present, and future. —
H.M. Ward
And then his lips were on mine and we were in it, pulling away from the past and rushing fast into the future. —
Renee Carlino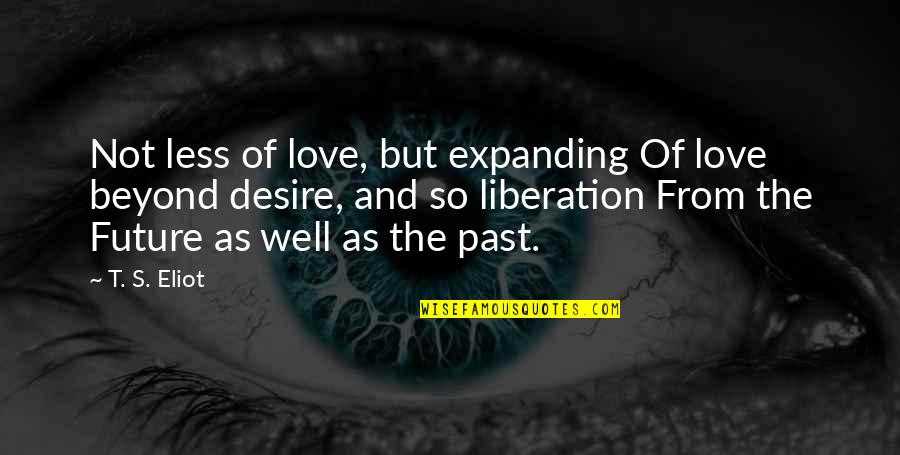 Not less of love, but expanding Of love beyond desire, and so liberation From the Future as well as the past. —
T. S. Eliot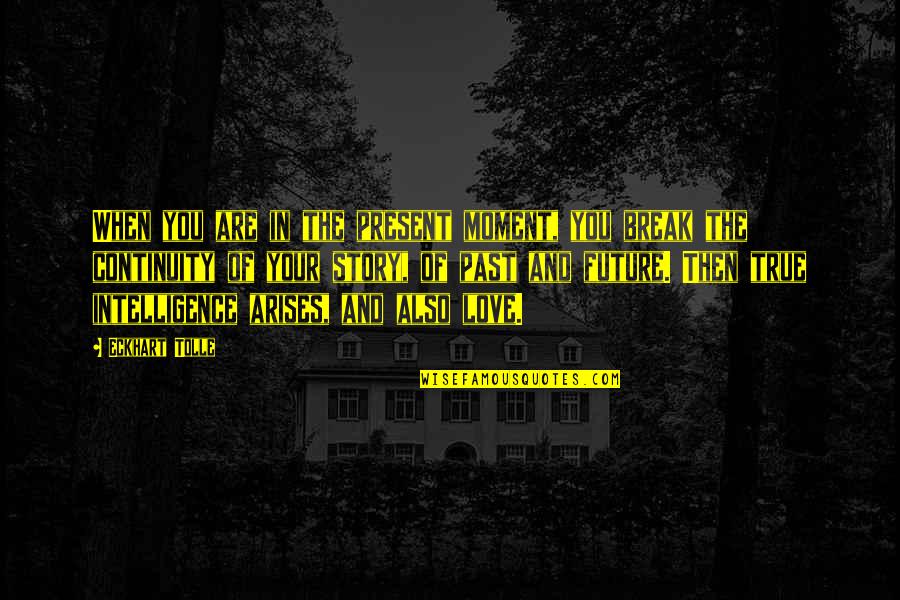 When you are in the present moment, you break the continuity of your story, of past and future. Then true intelligence arises, and also love. —
Eckhart Tolle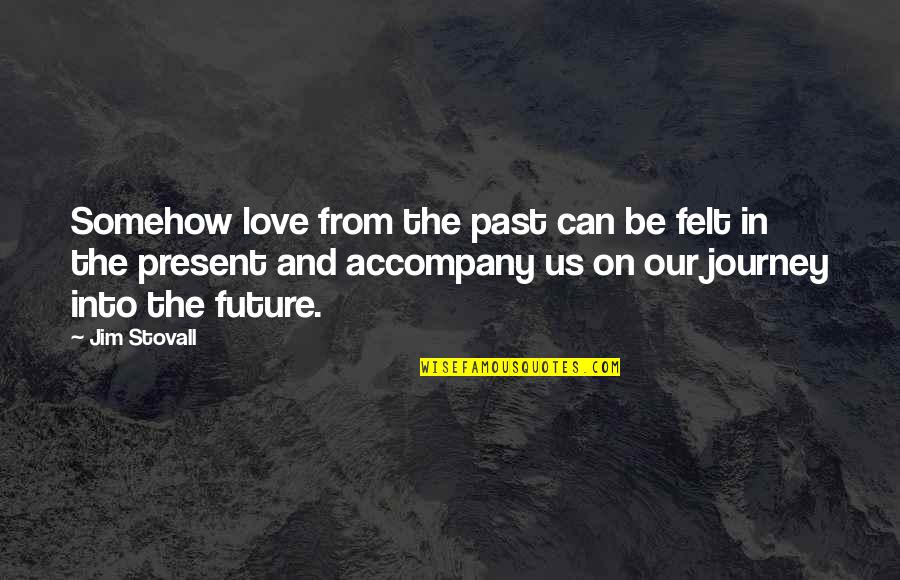 Somehow love from the past can be felt in the present and accompany us on our journey into the future. —
Jim Stovall
The heart may freeze, or it can burn. The pain will ease and I can learn. There is no future, there is no past. I live this moment as, my last. —
Jonathan Larson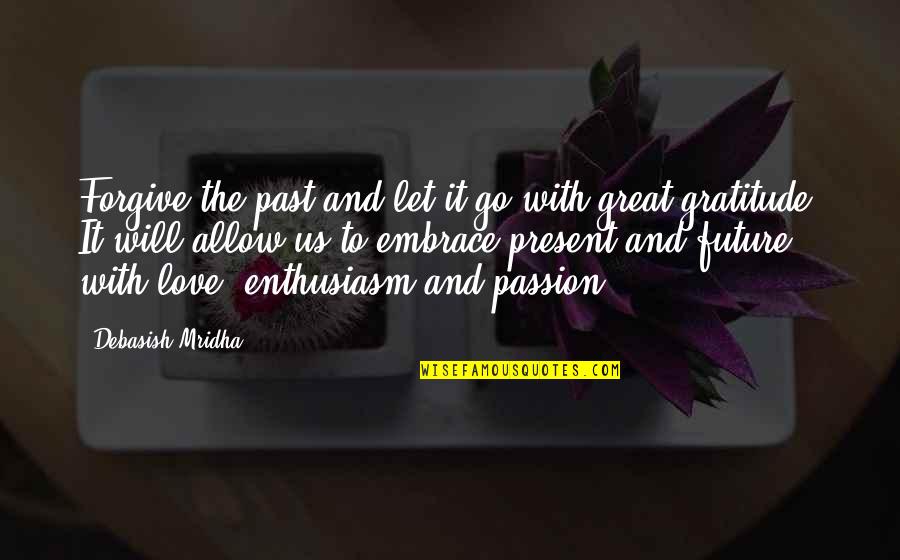 Forgive the past and let it go with great gratitude. It will allow us to embrace present and future with love, enthusiasm and passion. —
Debasish Mridha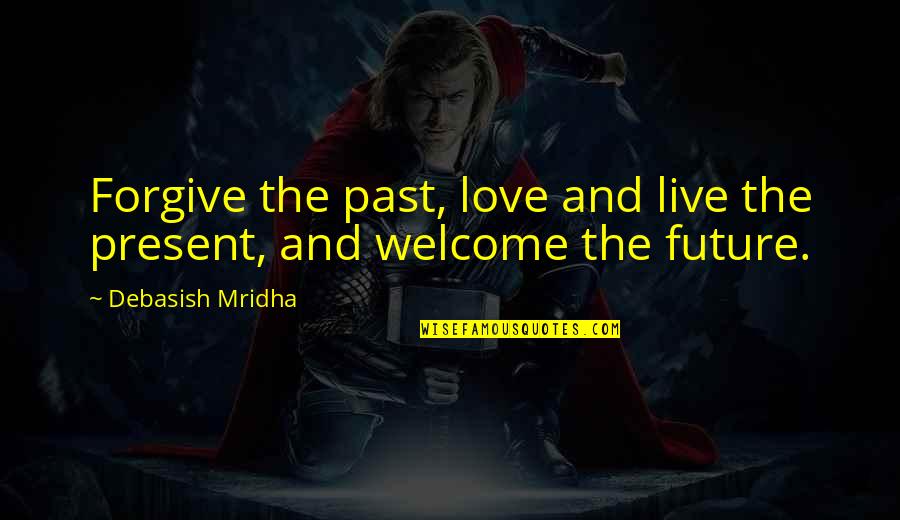 Forgive the past, love and live the present, and welcome the future. —
Debasish Mridha
When two people fall in love, past and future disappear. —
Paulo Coelho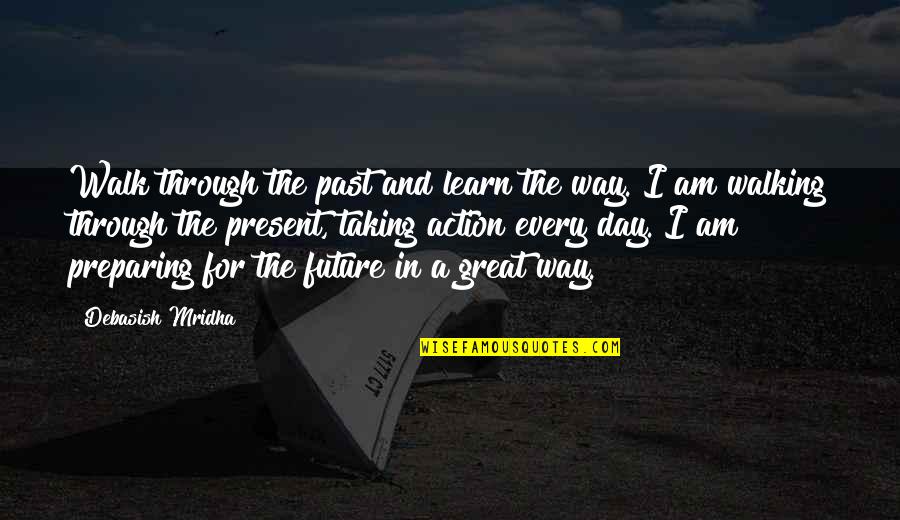 Walk through the past and learn the way. I am walking through the present, taking action every day. I am preparing for the future in a great way. —
Debasish Mridha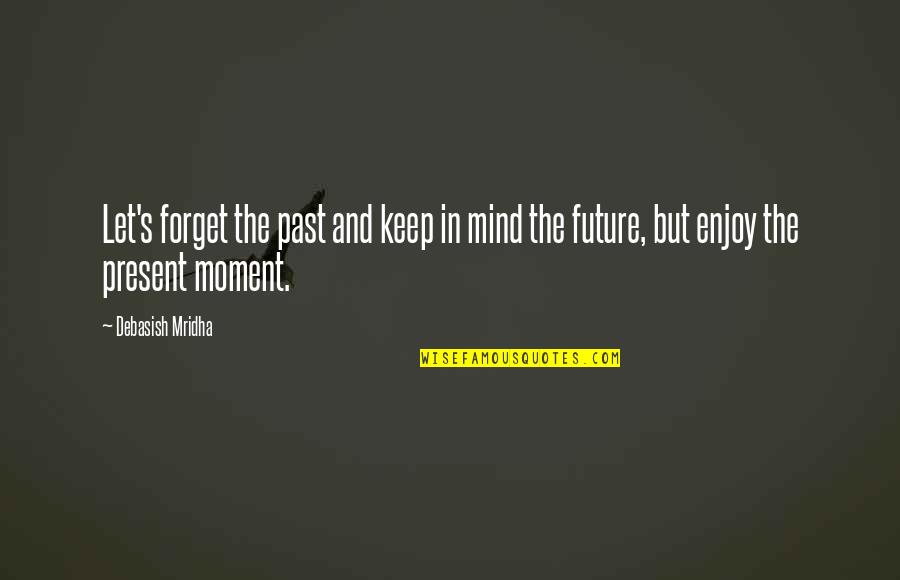 Let's forget the past and keep in mind the future, but enjoy the present moment. —
Debasish Mridha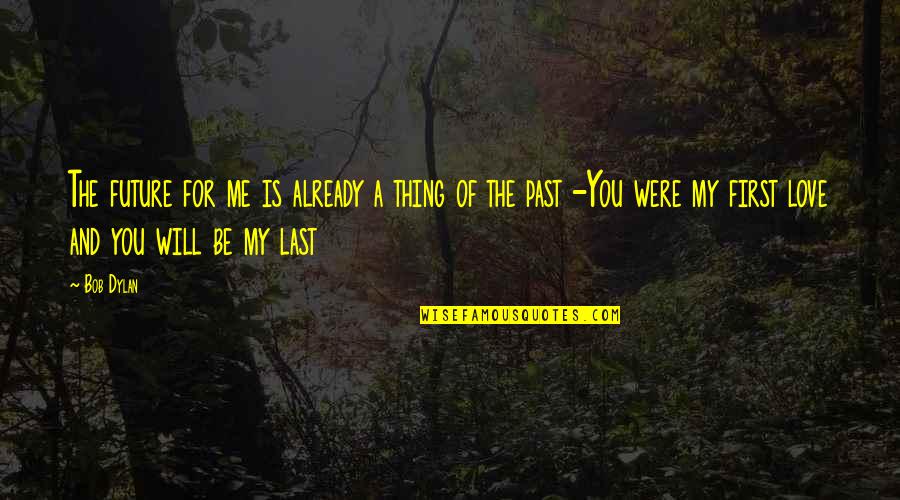 The future for me is already a thing of the past -
You were my first love and you will be my last —
Bob Dylan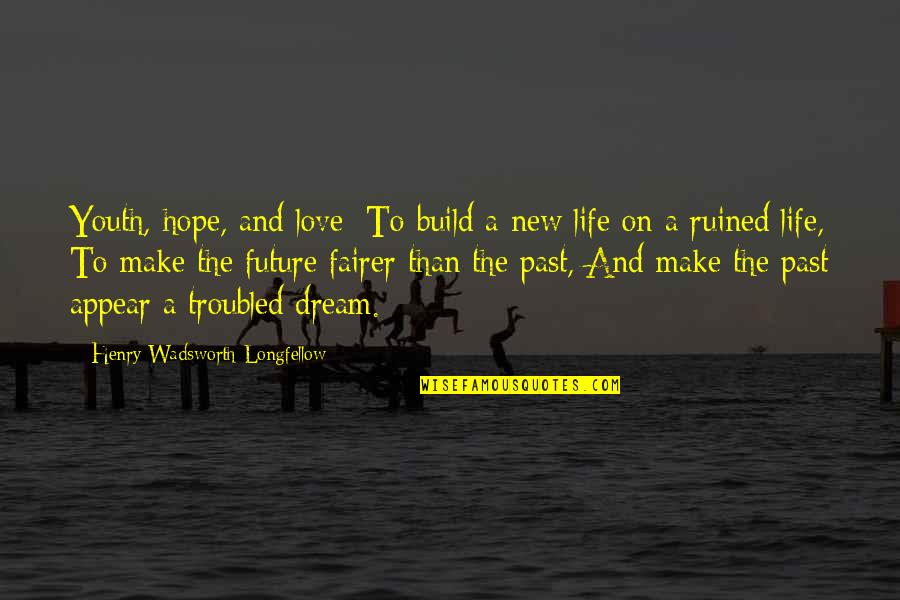 Youth, hope, and love: To build a new life on a ruined life, To make the future fairer than the past, And make the past appear a troubled dream. —
Henry Wadsworth Longfellow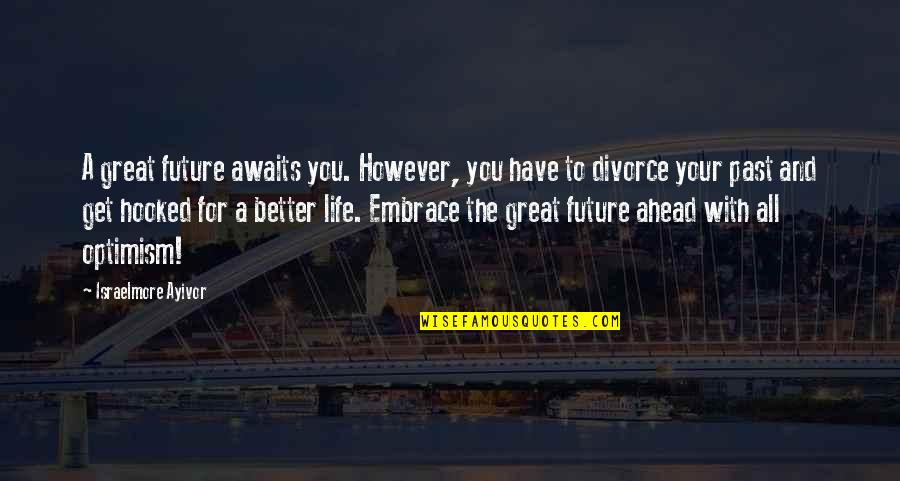 A great future awaits you. However, you have to divorce your past and get hooked for a better life. Embrace the great future ahead with all optimism! —
Israelmore Ayivor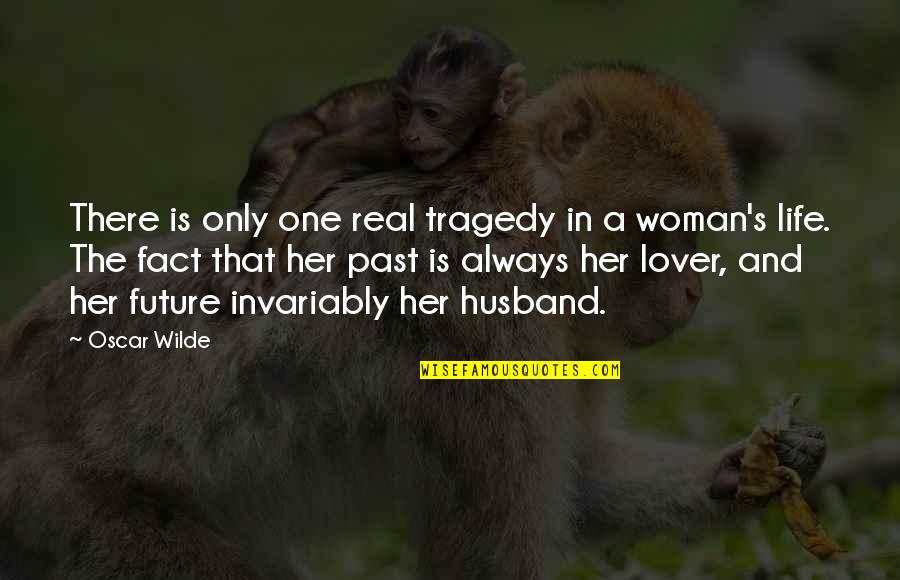 There is only one real tragedy in a woman's life. The fact that her past is always her lover, and her future invariably her husband. —
Oscar Wilde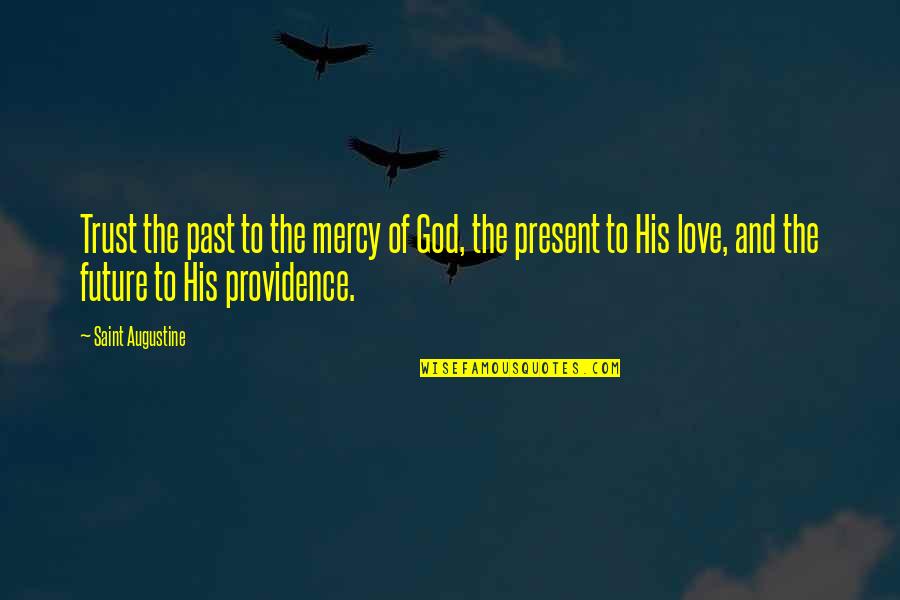 Trust the past to the mercy of God, the present to His love, and the future to His providence. —
Saint Augustine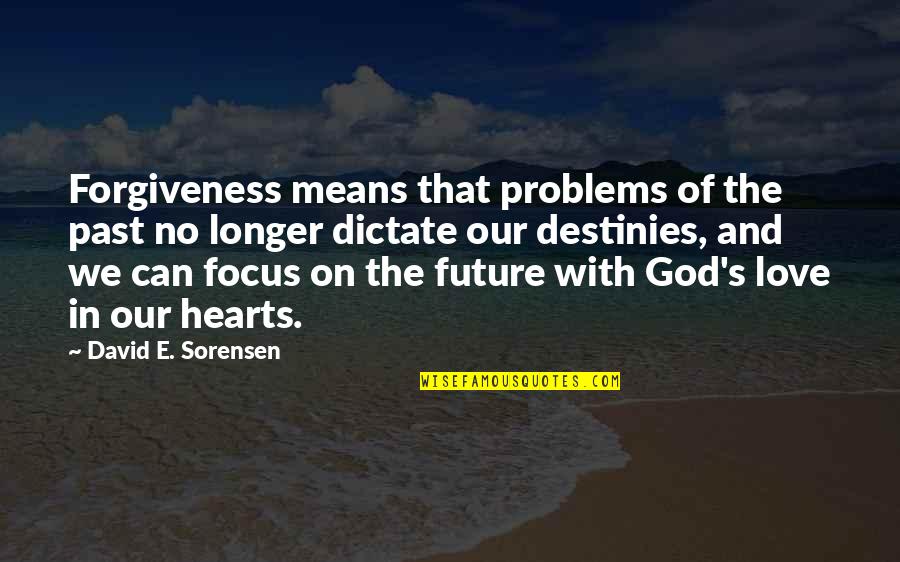 Forgiveness means that problems of the past no longer dictate our destinies, and we can focus on the future with God's love in our hearts. —
David E. Sorensen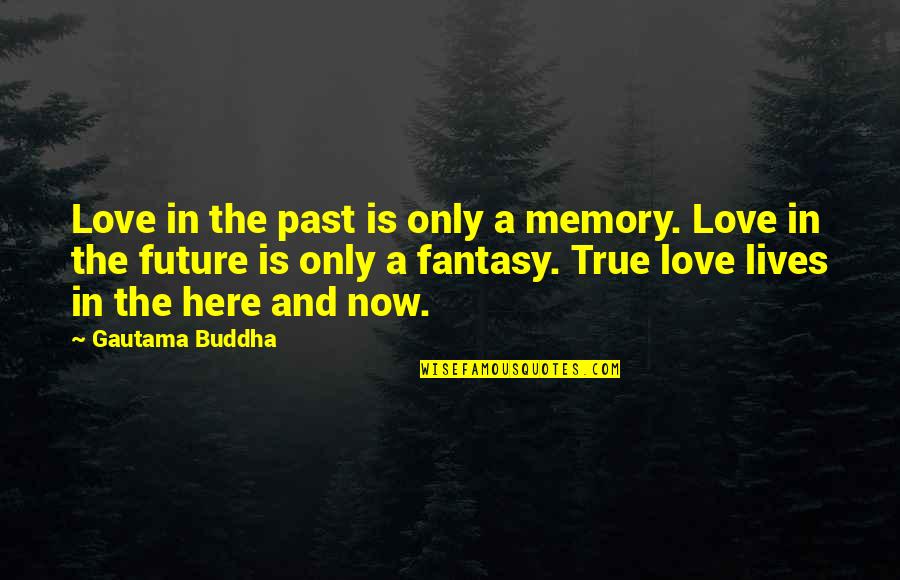 Love in the past is only a memory. Love in the future is only a fantasy. True love lives in the here and now. —
Gautama Buddha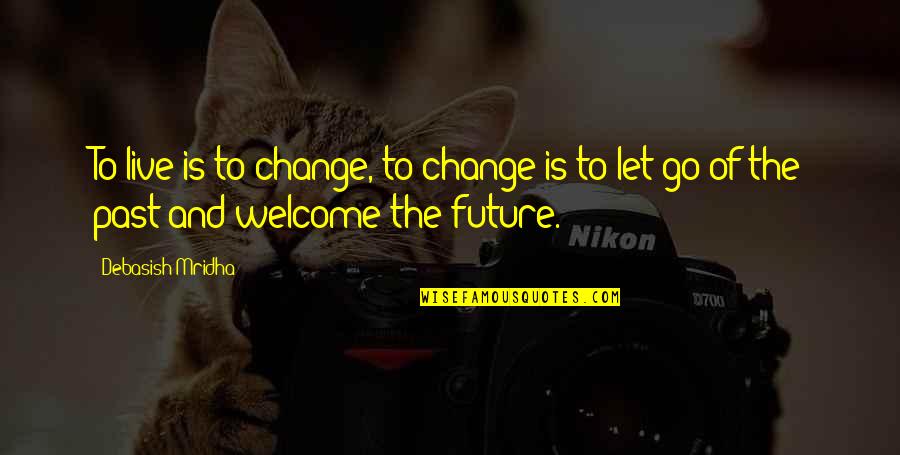 To live is to change, to change is to let go of the past and welcome the future. —
Debasish Mridha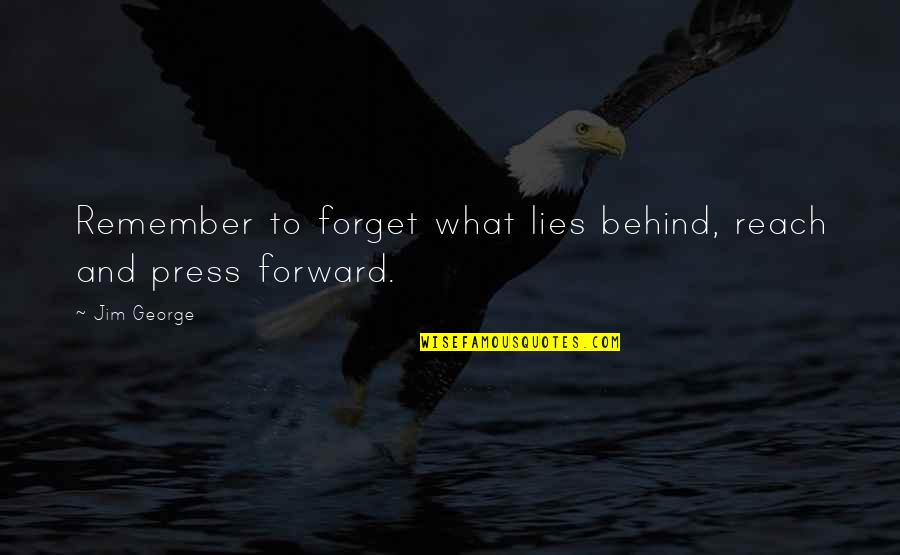 Remember to forget what lies behind, reach and press forward. —
Jim George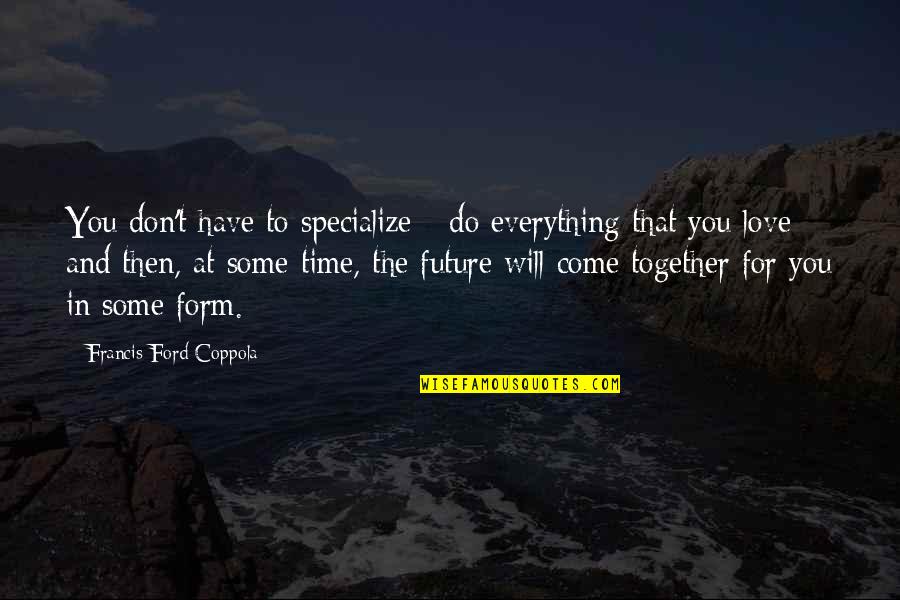 You don't have to specialize - do everything that you love and then, at some time, the future will come together for you in some form. —
Francis Ford Coppola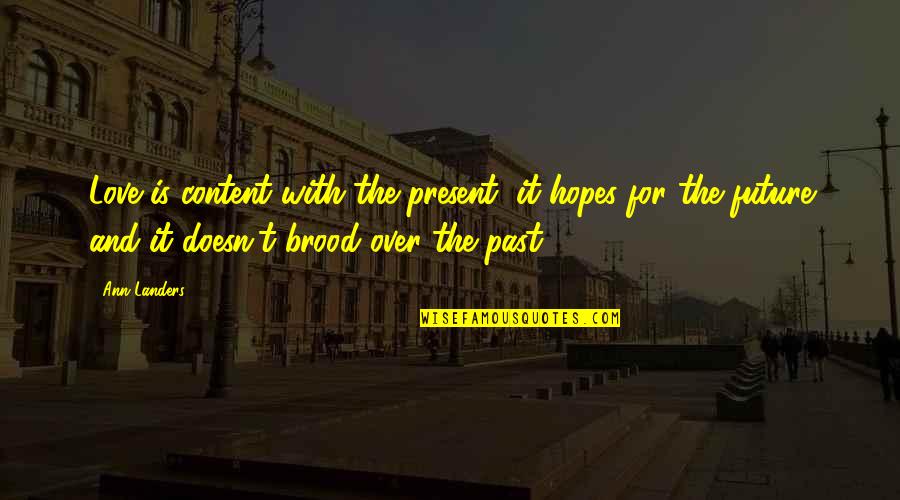 Love is content with the present, it hopes for the future and it doesn't brood over the past. —
Ann Landers