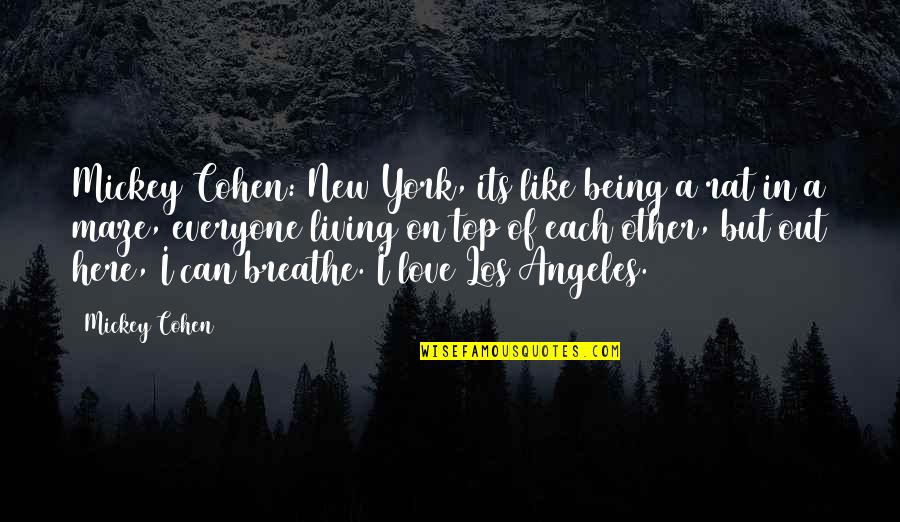 Mickey Cohen: New York, its like being a rat in a maze, everyone living on top of each other, but out here, I can breathe. I love Los Angeles.
—
Mickey Cohen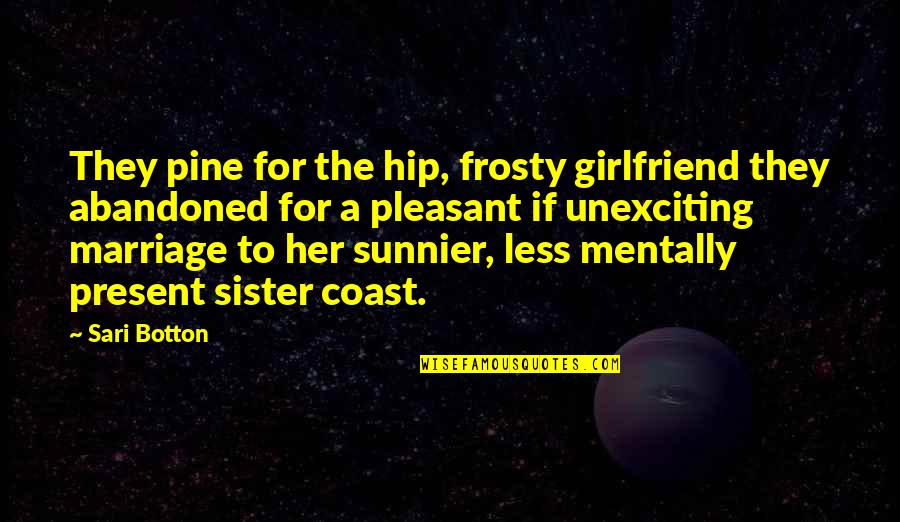 They pine for the hip, frosty girlfriend they abandoned for a pleasant if unexciting marriage to her sunnier, less mentally present sister coast.
—
Sari Botton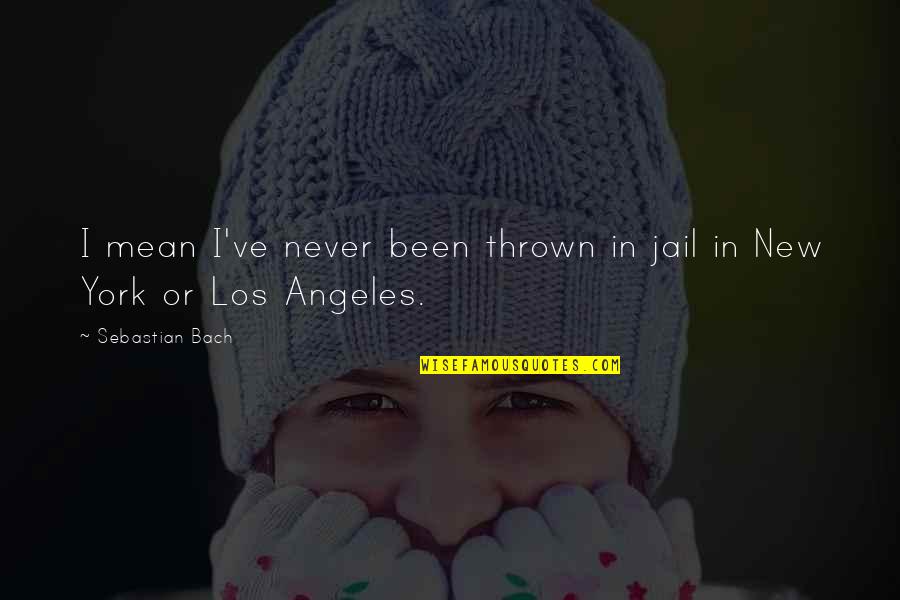 I mean I've never been thrown in jail in New York or Los Angeles.
—
Sebastian Bach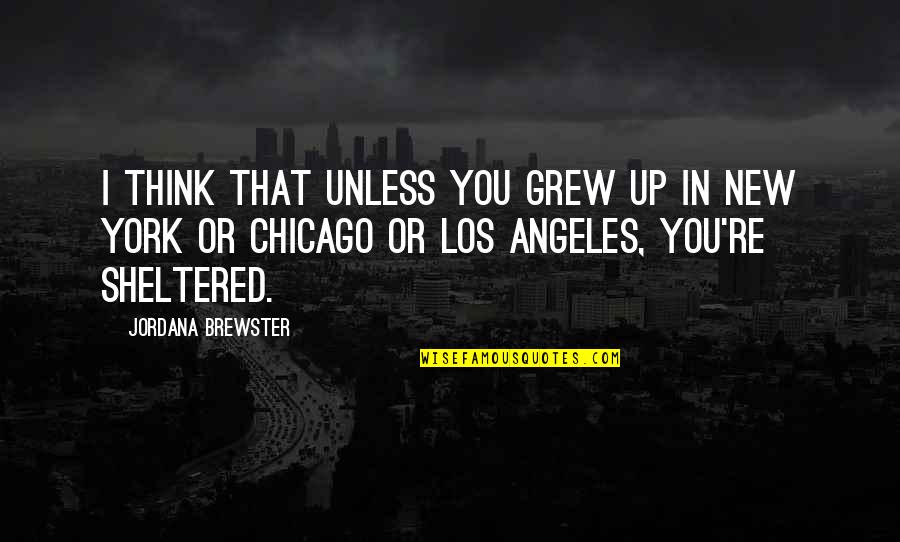 I think that unless you grew up in New York or Chicago or Los Angeles, you're sheltered.
—
Jordana Brewster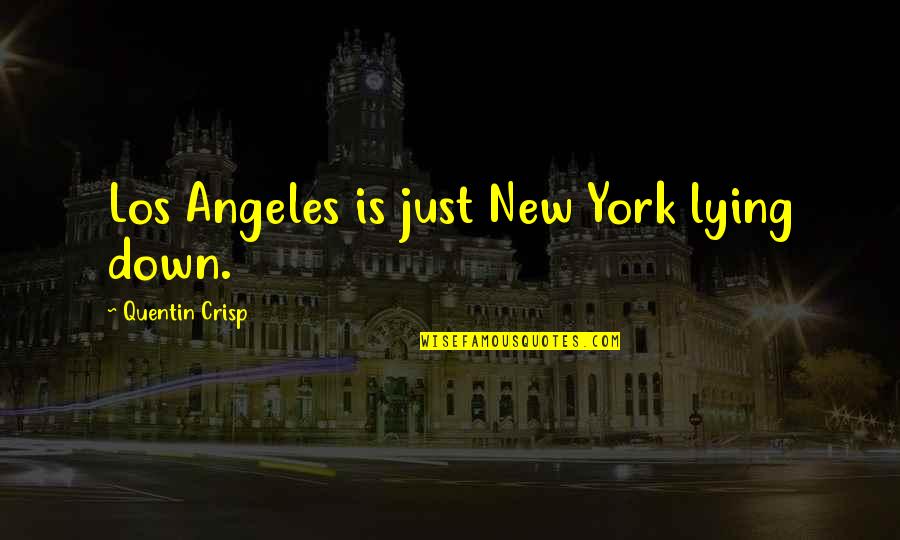 Los Angeles is just New York lying down.
—
Quentin Crisp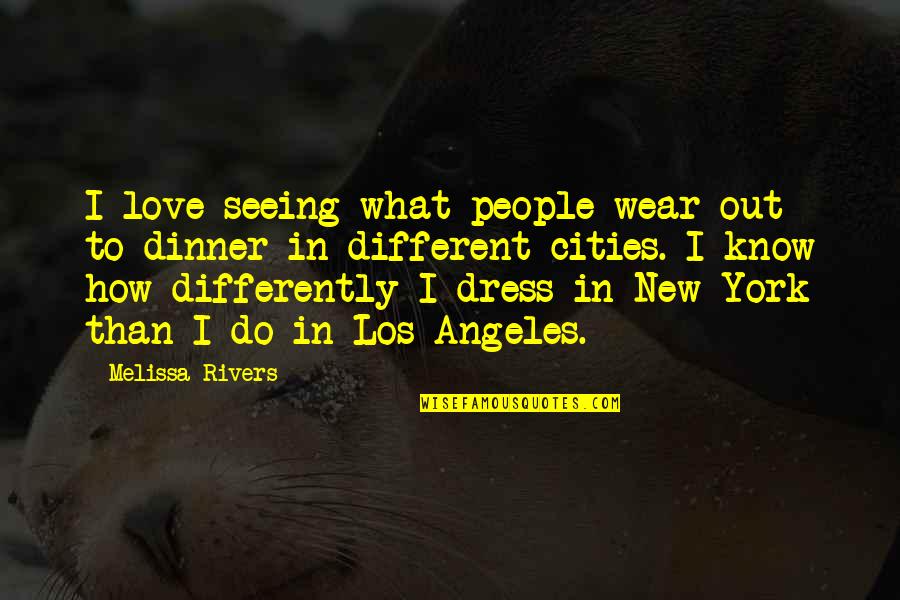 I love seeing what people wear out to dinner in different cities. I know how differently I dress in New York than I do in Los Angeles. —
Melissa Rivers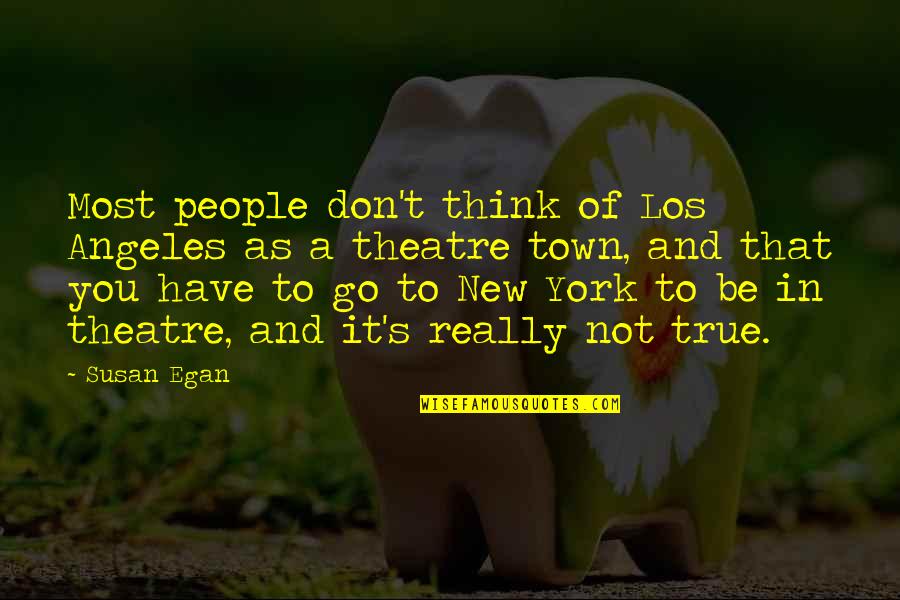 Most people don't think of Los Angeles as a theatre town, and that you have to go to New York to be in theatre, and it's really not true. —
Susan Egan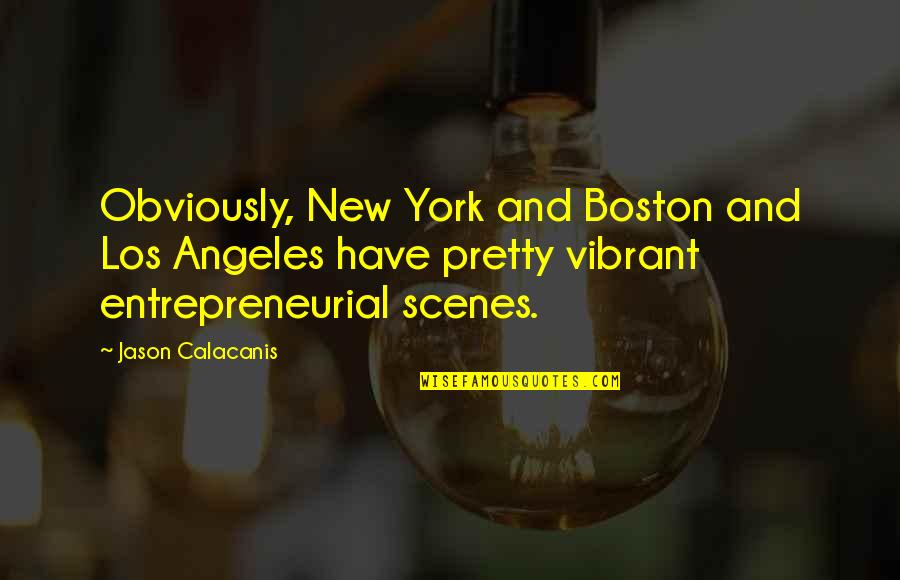 Obviously, New York and Boston and Los Angeles have pretty vibrant entrepreneurial scenes. —
Jason Calacanis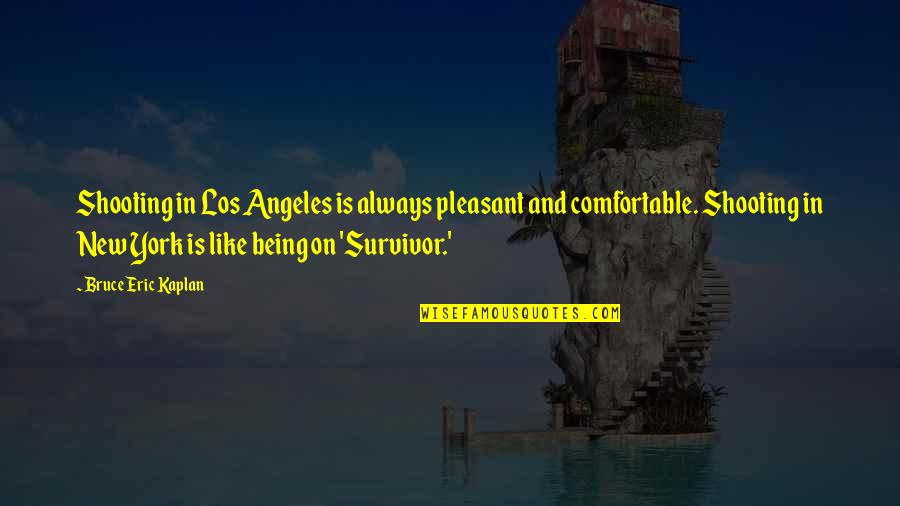 Shooting in Los Angeles is always pleasant and comfortable. Shooting in New York is like being on 'Survivor.' —
Bruce Eric Kaplan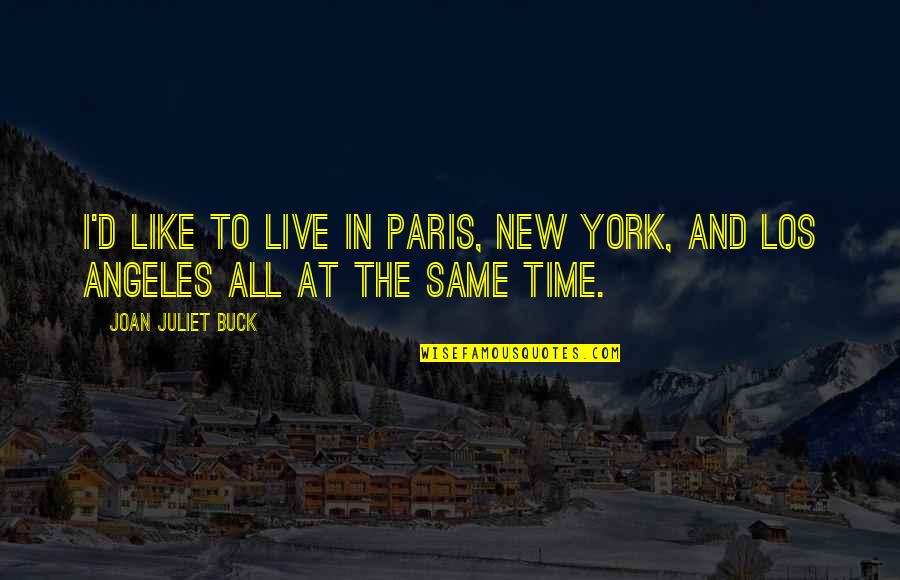 I'd like to live in Paris, New York, and Los Angeles all at the same time. —
Joan Juliet Buck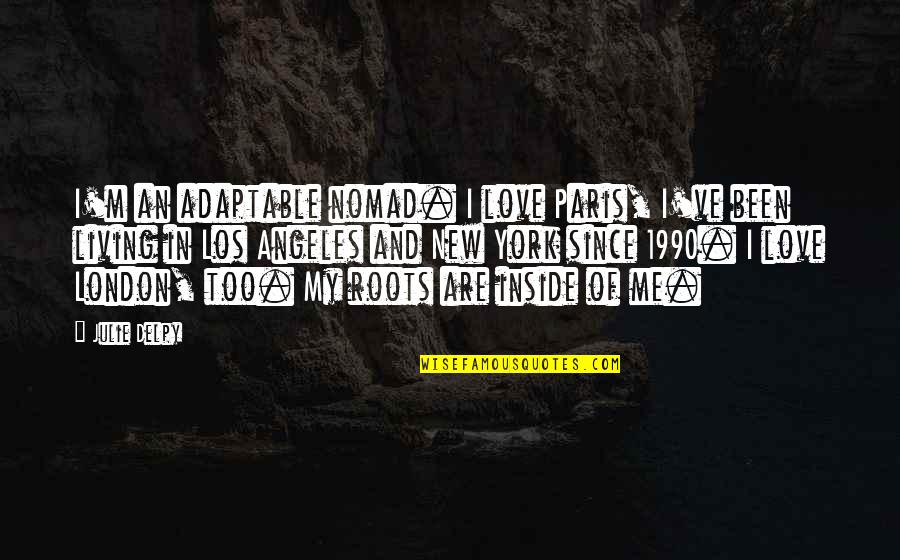 I'm an adaptable nomad. I love Paris, I've been living in Los Angeles and New York since 1990. I love London, too. My roots are inside of me. —
Julie Delpy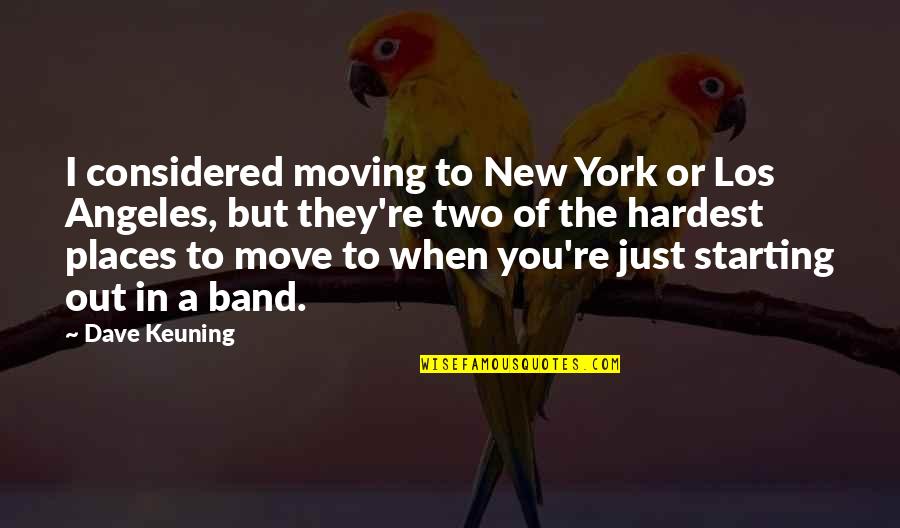 I considered moving to New York or Los Angeles, but they're two of the hardest places to move to when you're just starting out in a band. —
Dave Keuning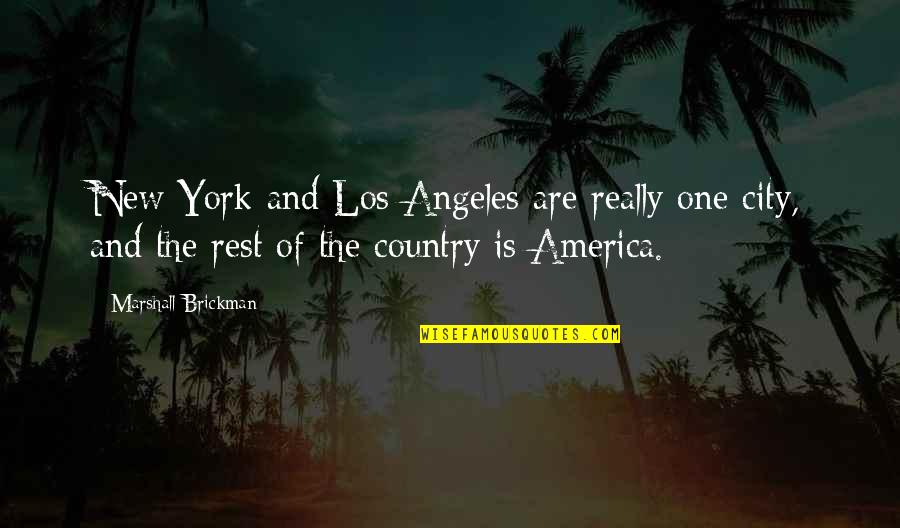 New York and Los Angeles are really one city, and the rest of the country is America. —
Marshall Brickman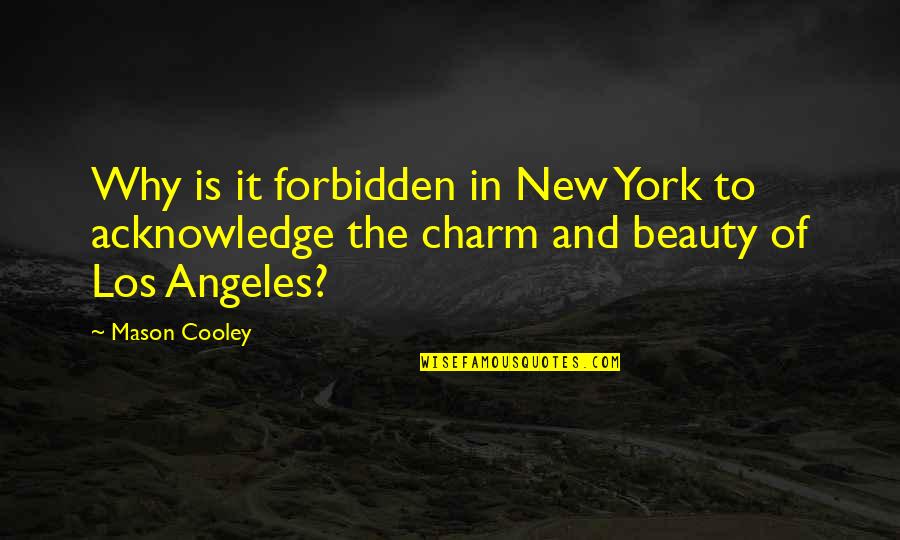 Why is it forbidden in New York to acknowledge the charm and beauty of Los Angeles? —
Mason Cooley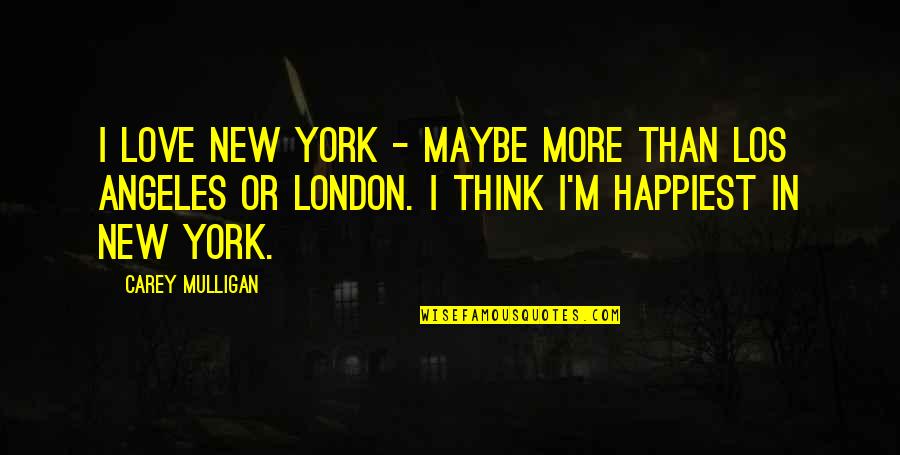 I love New York - maybe more than Los Angeles or London. I think I'm happiest in New York. —
Carey Mulligan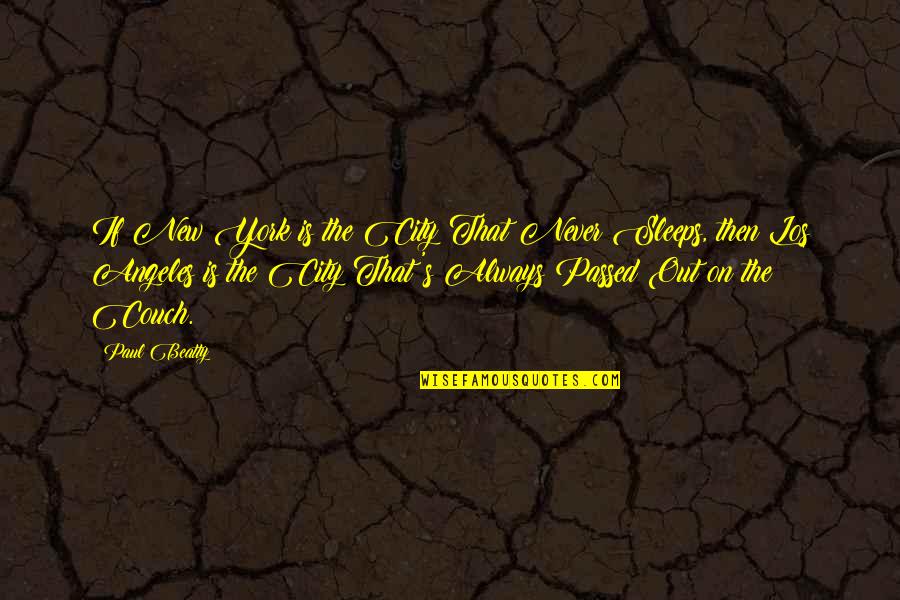 If New York is the City That Never Sleeps, then Los Angeles is the City That's Always Passed Out on the Couch. —
Paul Beatty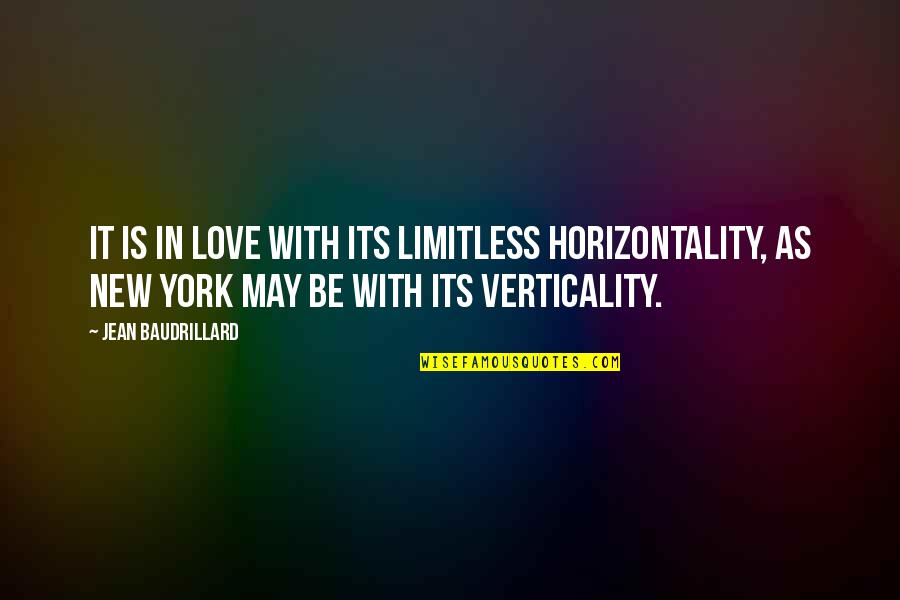 It is in love with its limitless horizontality, as New York may be with its verticality. —
Jean Baudrillard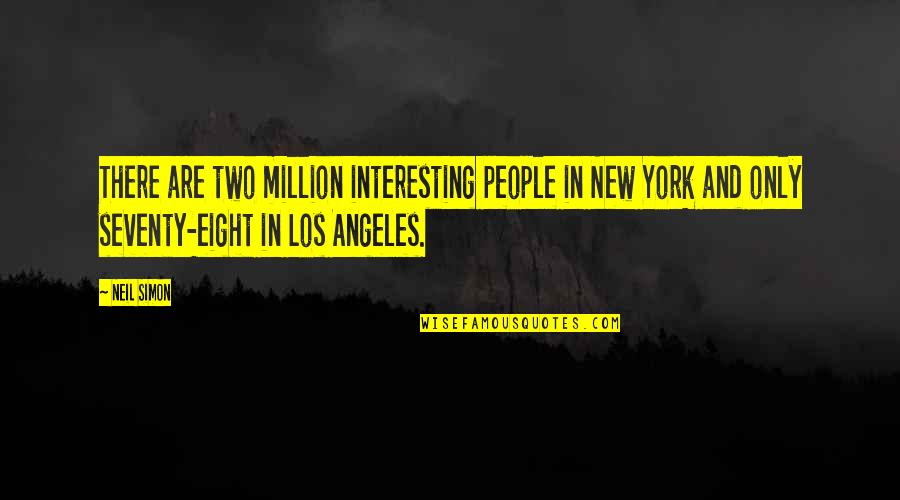 There are two million interesting people in New York and only seventy-eight in Los Angeles. —
Neil Simon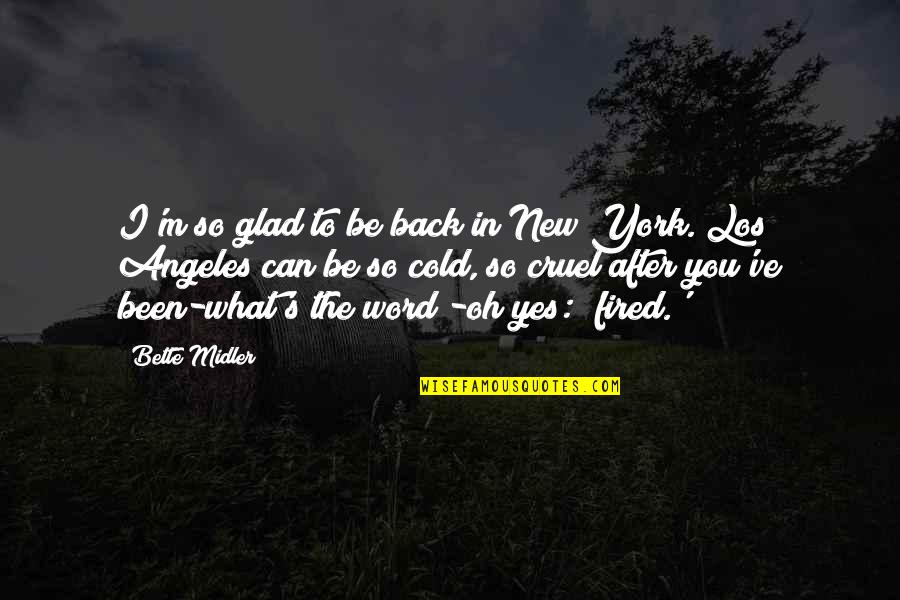 I'm so glad to be back in New York. Los Angeles can be so cold, so cruel after you've been-what's the word?-oh yes: 'fired.' —
Bette Midler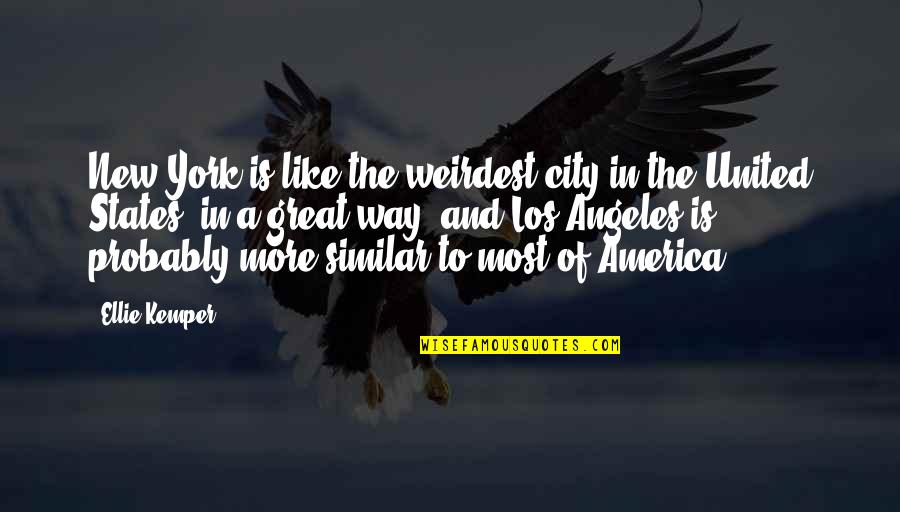 New York is like the weirdest city in the United States, in a great way, and Los Angeles is probably more similar to most of America. —
Ellie Kemper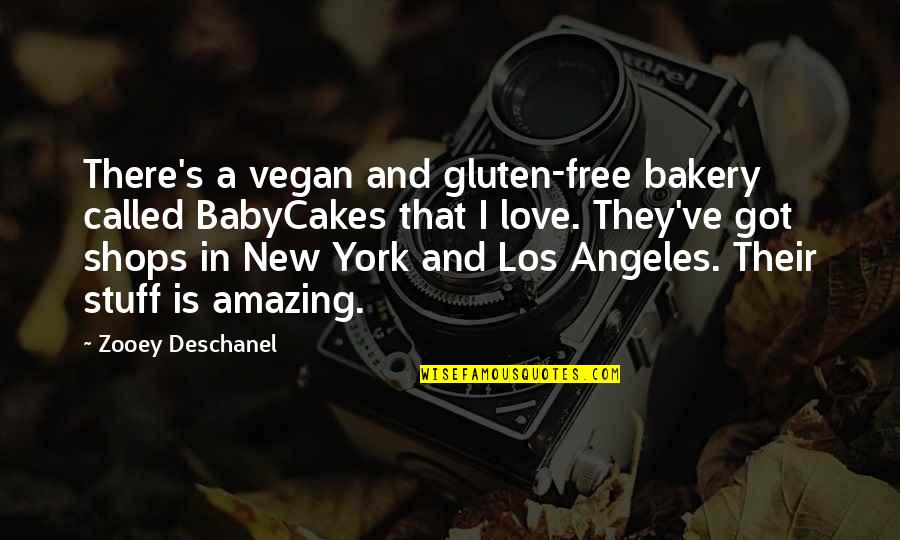 There's a vegan and gluten-free bakery called BabyCakes that I love. They've got shops in New York and Los Angeles. Their stuff is amazing. —
Zooey Deschanel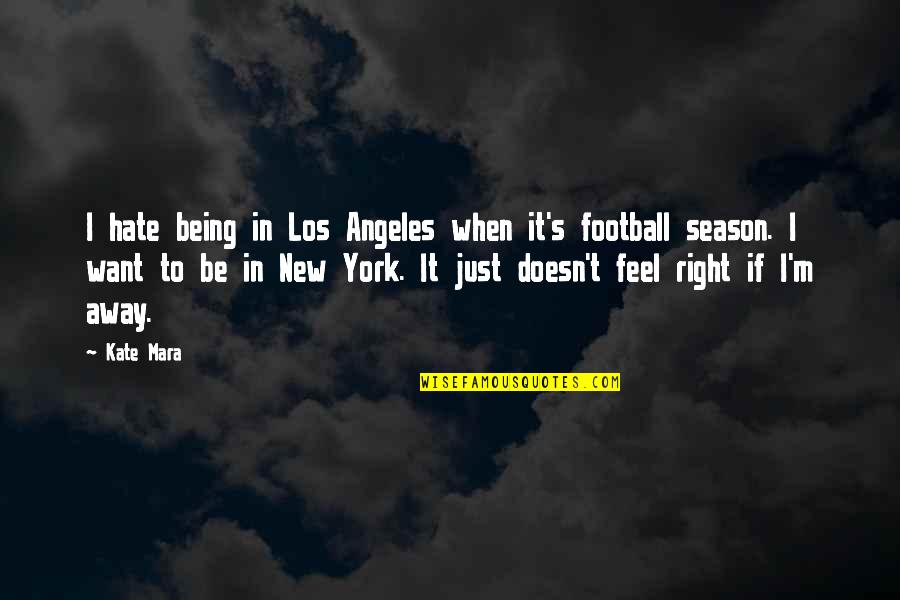 I hate being in Los Angeles when it's football season. I want to be in New York. It just doesn't feel right if I'm away. —
Kate Mara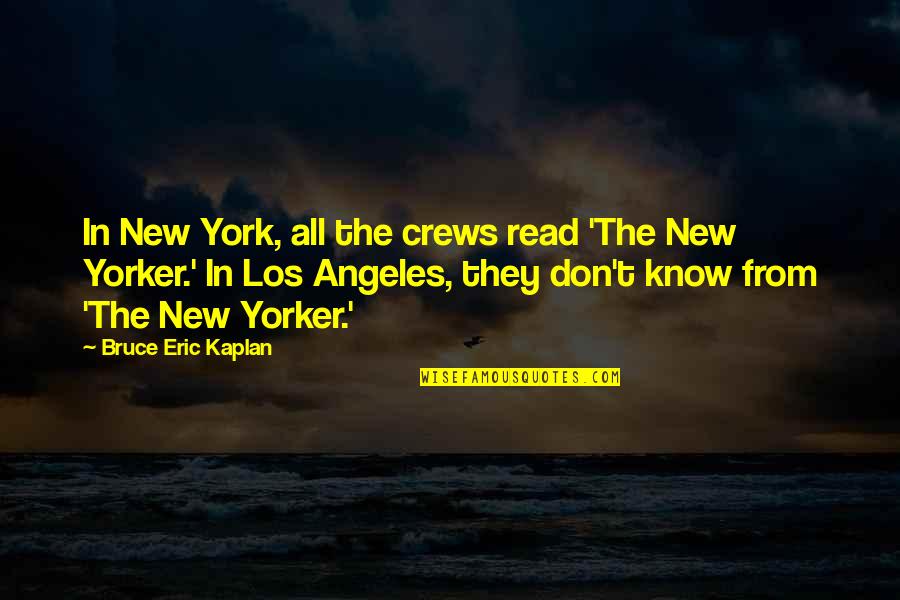 In New York, all the crews read 'The New Yorker.' In Los Angeles, they don't know from 'The New Yorker.' —
Bruce Eric Kaplan
I like to record records in Los Angeles. It's less distracting than New York, where I was based. —
Rain Phoenix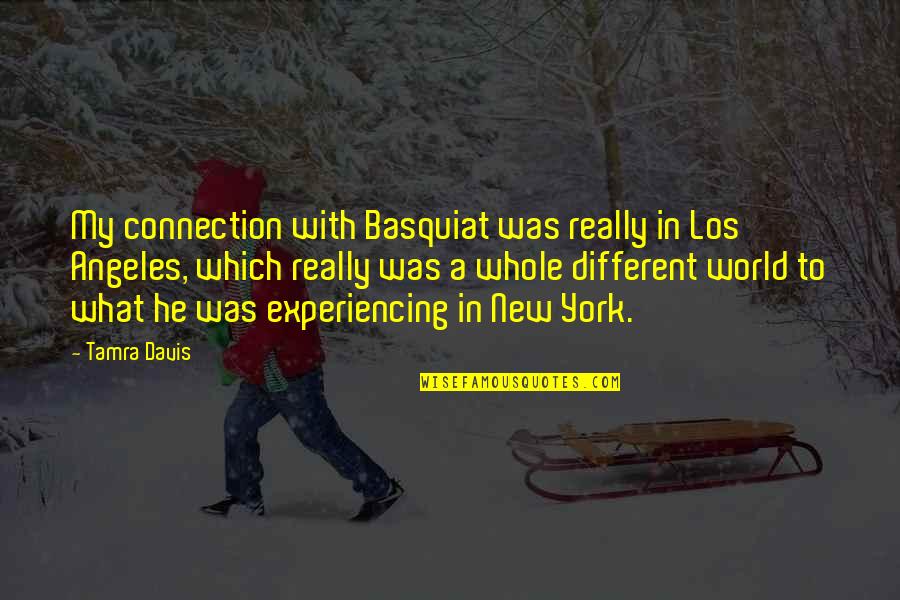 My connection with Basquiat was really in Los Angeles, which really was a whole different world to what he was experiencing in New York. —
Tamra Davis